Extreme Nomads' Sports and Outdoors Guide to Hua Hin
Perched on the western side of the Gulf of Thailand, Hua Hin is a coastal city known best for its vast sandy beach and swanky seaside resorts.
Once just a quiet fishing town, Hua Hin's popularity as a holiday destination exploded in the early 1920's when Thailand's King at the time, Vajiravudh (Rama VI), chose Hua Hin as the location to build a stunning teak palace that he and the royal family would then use as a summer home.
Nowadays, Hua Hin is developing fast. The past decade has seen the city shift from being a low-key coastal getaway spot for Bangkok's city dwellers to a mini-metropolis in its own right. A popular spot for young and old alike, Hua Hin draws a mixed bag of traveling nomads- from fresh-faced English teachers, to retirees, to the wandering water sports tribe.
Upon first glance of the congested traffic and boulevard rammed with shops and restaurants, it's easy to pass quick judgement and write it off as just another city in the throes of awkward developments. But peel back the veneer and you'll soon find that Hua Hin's blustery kitesurfing beach, buzzing wake park, and misty mountain biking trails bring an energetic and edgy vibe to the city.
Action Score
KITESURF
WAKEBOARD
HIKING
CYCLING
SURFING
Where to stay in Hua Hin
Being the fast-growing city that it is, there are tons of options when it comes to finding places to stay in Hua Hin. As is the case with most developing cities, you can choose to spend as little or as much as you like when looking for accommodation in Hua Hin- depending on the standard and style of lodgings that you're looking for.
At the most basic end of the spectrum, you can rent a room out in a local guest house in Hua Hin for as little as $10/night. For this price, you can expect to have free WiFi and a very basic, small space. For as little as $5/night you can get a bed in a dorm room in any one of Hua Hin's backpacker hostels. Definitely a good option for short term travelers on a budget, but if you plan on staying longer term, you'll likely want to splash out a little more on a larger, more comfortable space.
Meanwhile, short term travelers looking for a little luxury will do well to check out any of Hua Hin's high-end international resorts, such as the Intercontinental. Booking.com has a huge selection of well-priced guest houses, hostels, and hotels in Hua Hin.
Medium and long term travelers should definitely consider looking into apartment rentals in Hua Hin. AirBnB has hundreds of listings in Hua Hin- many of which are located conveniently downtown or next to the beach.
---
Coworking Spaces in Hua Hin
Coworking Space Hua Hin is the only official coworking space in the city. It's located 4 km outside of the city center in the direction of the famous Cicada Market (more on that in the next section).
Open since November 2017, Coworking Space Hua Hin is equipped with printers, scanners, working desks, private meeting rooms, and their WiFi speeds measure in at a cool 100 Mbps. They also offer restaurant, coffee, and bakery services. Guests can purchase a hourly (equivalent $4.50 USD), daily ($7.50), weekly ($42), or monthly ($105) pass for Coworking Space Hua Hin.
---
Where to shop and eat in Hua Hin
Here's what you need to know about food shopping in Hua Hin:
For your everyday bits and bobs (household products, drinks, snacks, and so on), pop into any local corner store (you can't throw a stone without hitting a 7/11 in these parts, so this should be easy). As for big trips for grocery shopping in Hua Hin, Tesco Lotus is the place to go. For cheap, bulk buys, go to Macro just outside the city center. For imported products, you'll want Villa Market on the main road or Gourmet Market in the BluPort shopping center.
The culture for eating out in Hua Hin is big- as is typical in most places in Southeast Asia. And the really good news? There's so much choice; not just Thai food, but flavours from around the world- American burgers and grills, Italian, Japanese sushi, Indian curries, and more. We definitely recommend checking out Hua Hin Vegan Cafe. Their potato pancakes and cauliflower buffalo 'wings' are the best!
As is standard in Thailand, street food in Hua Hin is a way of life. Head down any of the smaller streets off the main boulevard and you'll find someone frying, steaming, or grilling up something delicious. Keep an eye out for the popcorn lady; she makes chocolate covered popcorn that'll rock your world.
In terms of Hua Hin's markets, your stay in the city wouldn't be complete without checking out the famous Cicada night market. Held during the weekends, the Cicada Hua Hin market kicks off at sunset and hosts a hodgepodge of local vendors selling not just food, but crafts, artwork, fashion, vintage products, and more.
Apart from Cicada, there are scads of other smaller night markets in Hua Hin that take place on different nights all over the city, including the Chatchai Market and Chatsila Market.
Internet in Hua Hin
The internet in Hua Hin averages 41 Mbps download and 8.5 Mbps (see stats for the internet in Hua Hin here).
Predictably, the strength and consistency of the internet in Hua Hin tends to drop the further you go from the city center (with the exception of residences and businesses that have already installed their own fiber optics, which is becoming more and more common now). The top broadband and WiFi providers for internet in Hua Hin are 3BB (also known as TT&T), TOT, and True.
When it comes to mobile internet in Hua Hin:
SIM cards are widely available in corner shops, 7/11, and from local telecom vendors.
4G in Thailand averages 9 Mb/s as measured by a recent (November 2017) state of mobile networks in Thailand (see report). It is in line with the Asia-Pacific region average of 9.69 Mb/s. The top 3 mobile providers in Thailand are Truemove, AIS and Dtac. See a full guide on Thailand's SIM card options here.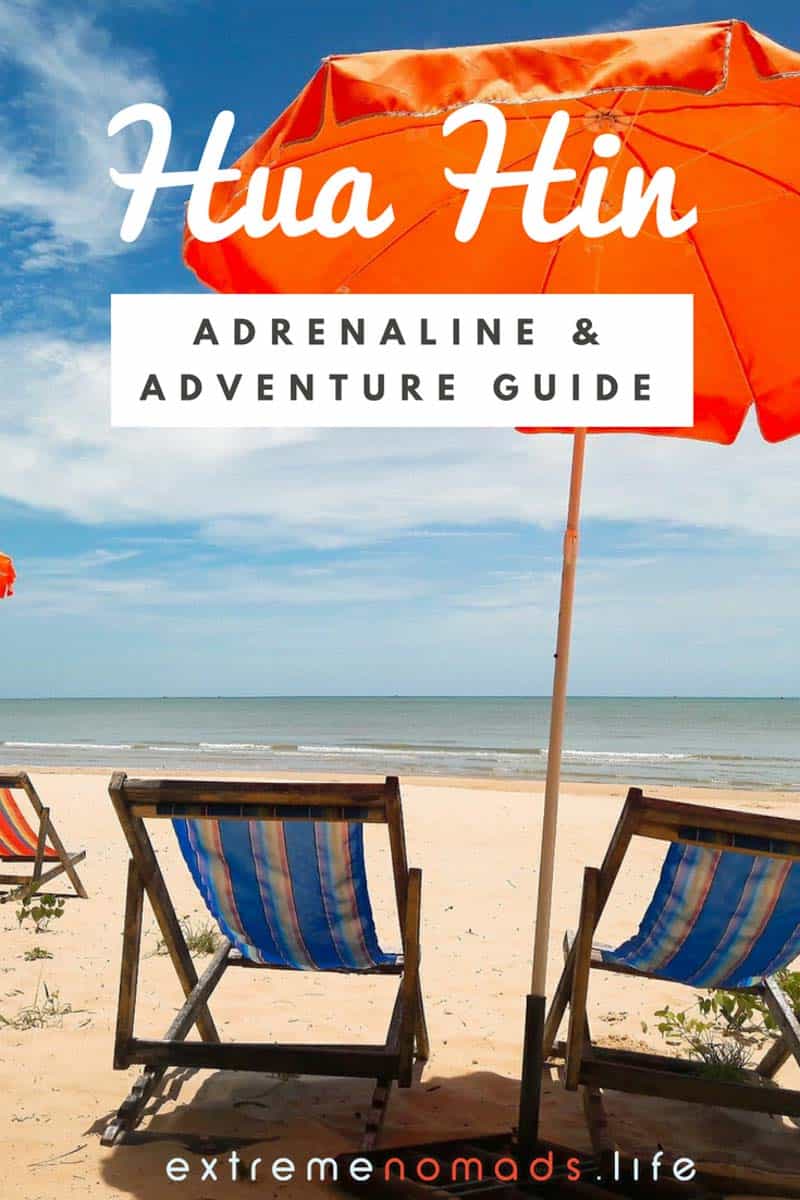 How to get to Hua Hin
It's mercifully simple to get to Hua Hin, which is likely one of the reasons it's become such a popular holiday destination for so many.
Hua Hin has its own international airport, though as of right now, there are very few flights operating in and out. If you come up short with direct flights, your best option is to go from Bangkok to Hua Hin. Just fly into Bangkok's Suvarnabhumi airport and, from there, take the luxury coach directly from the arrivals terminal to Hua Hin (it costs the equivalent of $8 USD and takes around 3.5 hours).
Alternatively, you can take the train or public bus from Bangkok city center or a private vehicle (which is the fastest option and will set you back roughly $70).
How to get around Hua Hin
When it comes to getting around Hua Hin, taxis and tuk-tuks are widely available and fairly affordable. That said, if you plan on staying in Hua Hin a little longer, you'll probably find you have the most cost effective (and flexible way) of getting around Hua Hin is by renting a motorbike/scooter.
Renting a motorbike in Hua Hin is easy (just walk down the main street and you'll see plenty of signs), and local competition keeps prices between vendors pretty similar. Expect to pay $70-100/month for a motorbike rental in Hua Hin.