Imagine yourself wearing your best snowboarding clothes yet failing to master a playful trick like buttering.
I would say, you don't belong here. Kidding! I'd rather show you the exit sign.
See? I am polite, but they are not.
So, allow me to introduce you to some of the exquisite snowboarding pieces which I think are capable of making you beef up your performance.
So, let's wait no more and get on the list straight away!
Highly Durable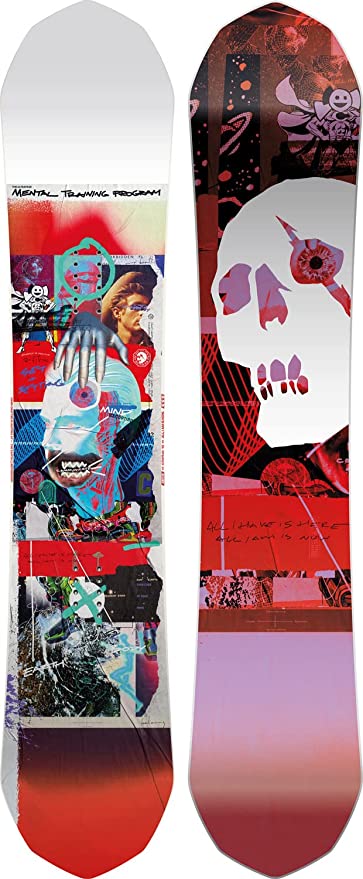 CAPiTA Ultrafear Snowboard
Shape:

True Twin

Laminates:

Aramid (Kevlar®)
Best for Women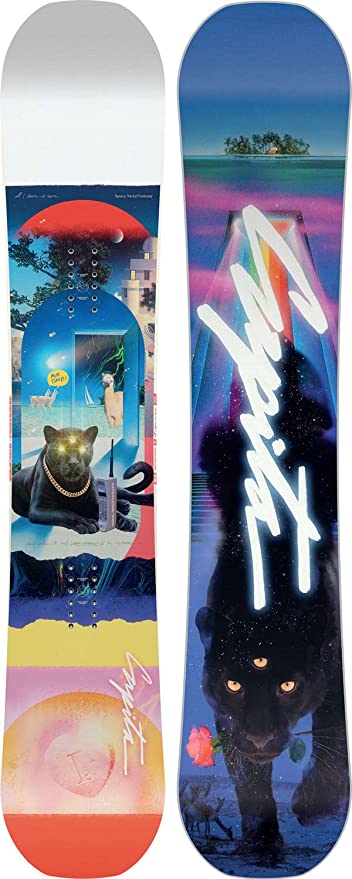 Capita Space Metal Fantasy
Shape:

True Twin

Laminates:

Wood
Ideal for All-mountain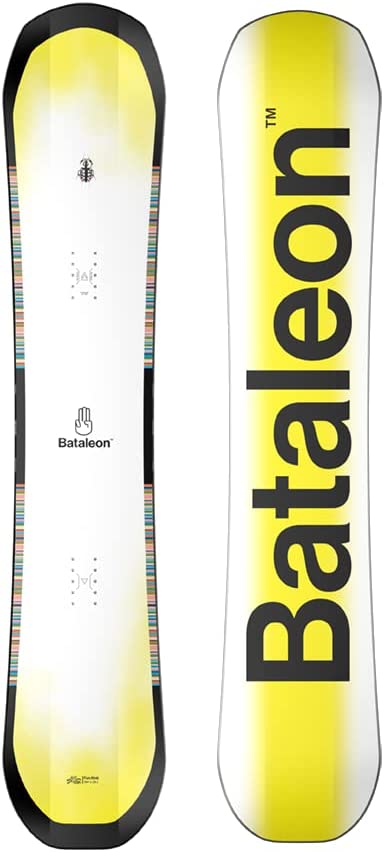 Bataleon Fun.Kink Snowboard
Shape:

Directional Twin

Laminates:

Wood
Classic Choice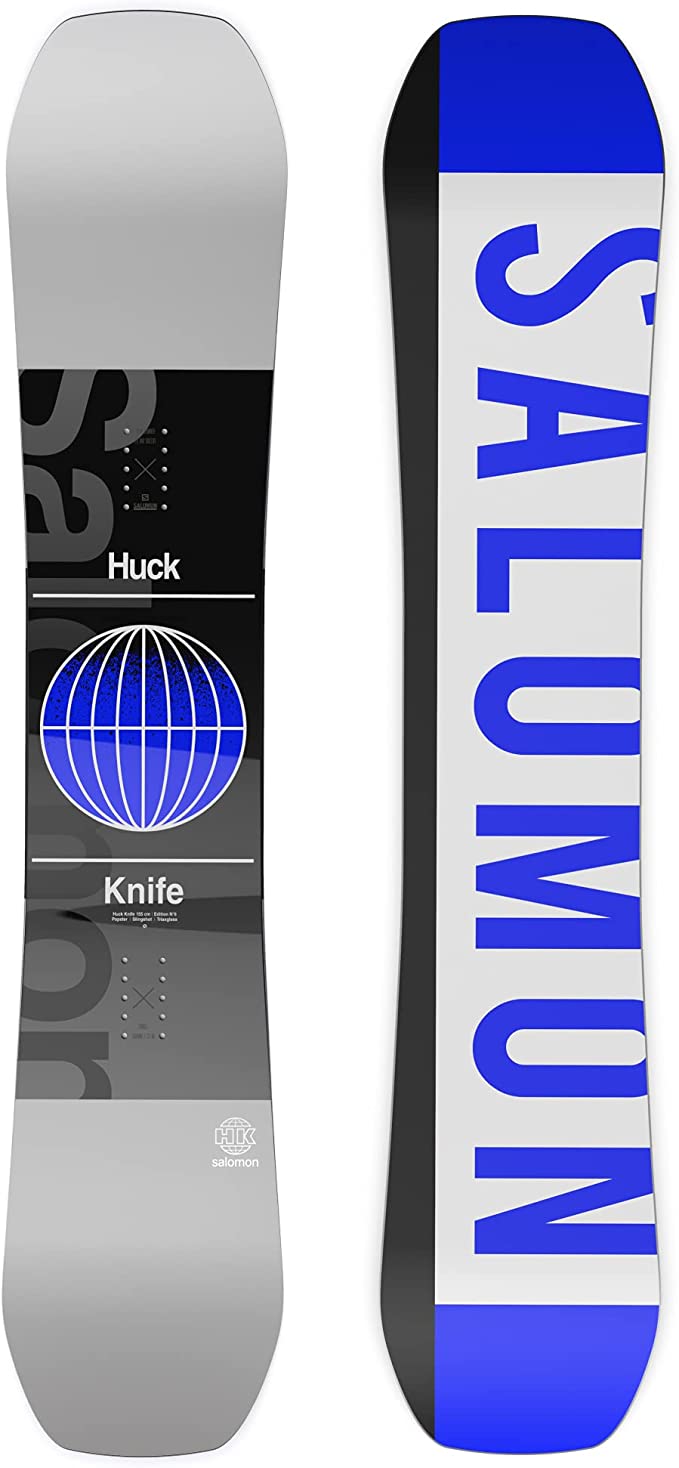 Salomon Huck Knife Snowboard 2023
Shape:

True Twin

Laminates:

Carbon, Wood
Ideal for Intermediates

Nitro Optisym Snowboard
Shape:

Asymmetrical

Laminates:

Wood
5 Best Snowboard for Buttering
Here I have put together a list of some winners, so do yourself a favor and read on to learn about some of the most functional buttering snowboards we have on the market.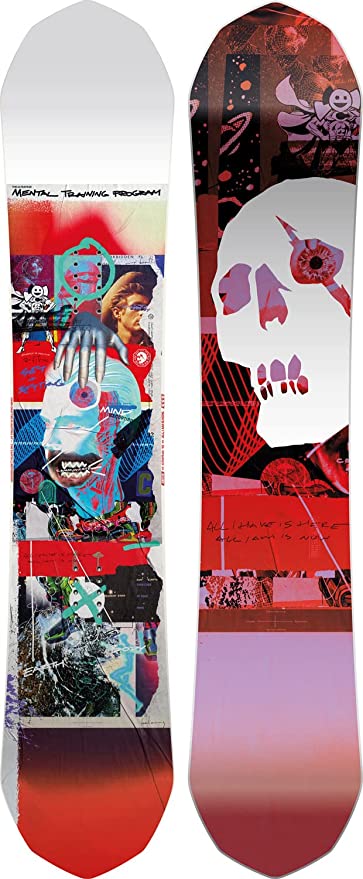 Have you got a thing for butter bagels and pretzels? If you do, you must know the significance of a soft to medium flex board. If you don't, I feel for you, and I want to save you from breaking your bones and the board's waist.
Buttering is all about mastering balance on just the nose or tail of the snowboard. Performing such a trick demands flexibility and forgiveness, and that's exactly what Capita Ultrafear has to offer. Believe me, it is the best buttering snowboard.
However, at first, you may find it hard to make it obey you because you are not accustomed to easy butterability. I mean, you might be trying way too hard when in fact it isn't required because the board is already up for a penguin walk.
Now let's talk about some of its most eminent celebrity moments. If we talk about its feel on snow, all you would hear about are the attributes like stability, terrific jib ride, playful feel, and one-foot pro. Believe me, it rises and shines on rails and boxes.
That effective camber profile seems to hug the rails like a bear, while the rocker sections make it easy and fun for you to spin in and out of features.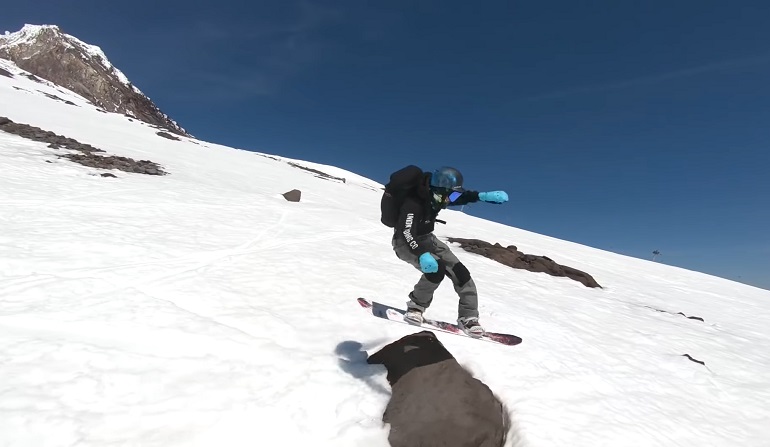 It is more geared towards terrain parks, so benefits the park rats a lot. However, if you are not in the mood to explore parks, be ready to butter around and seek side hits.
Just so you know, it isn't really a powder board so avoid using it on pow days, but the shallow powder can do.
Moreover, the snowboard doesn't advocate carving that much. It does perform well with its hybrid profile, but one cannot expect it to be a carving master.
As far as turning is concerned, it is fairly catch-free for skidded turns and slashes really well while also acting nice and nimble for maneuvers like freestyle boards.
Features
Style: Freestyle snowboarding
Flex Rating: Medium flex (5)
Rocker Type: Resort V1 Profile/Hybrid positive camber
Shape: Twin shape
Price: About $500
Pros
It features a strong dense core that is well known for excellent durability, owing to what, it is also named as dual blaster ash pop core. That is fully capable of running you off your feet in a positive way!
Cons:
The carving skills of Capita Ultrafear are not that good.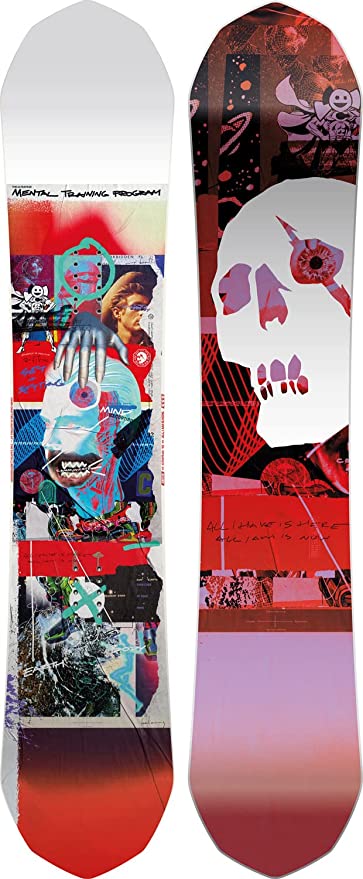 CAPiTA Ultrafear Snowboard
The price of "CAPiTA Ultrafear Snowboard" varies, so check the latest price at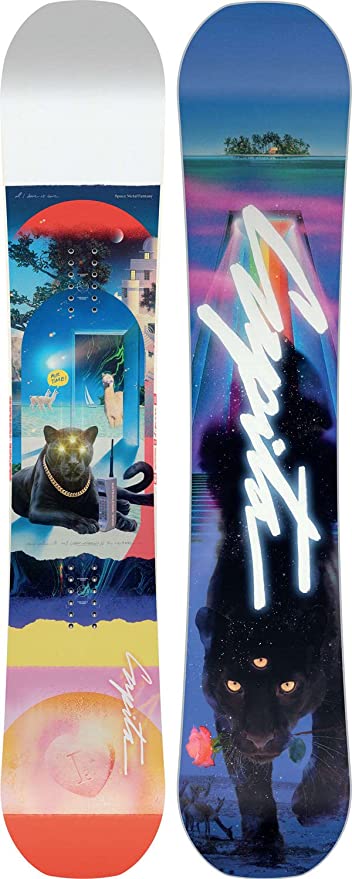 This highly buttery board, a five-time award winner of the Transworld Good Wood Award, swanks FSC-certified poppy dual-core and a Superdrive base with qualities of both sintered and extruded base that screams uniform flex and consistency.
Not to mention, the Capita Space snowboard is a women-specific board impregnated with a blend of bean resin and Biaxial fiberglass top and bottom material.
The Space Metal Fantasy is a choice for freestyle/park and also proves a great option for a beginner women's snowboard rider. It offers an easygoing ride although it rests on a chattery and snappier side.
One can say, with its zero camber underfoot and a lot of rocker in the nose and tail, the board performs well in powder but not on deep pow days. Zero camber restricts benefits for non-freestyle situations. However, if you stick to terrain parks it shouldn't be that much of an issue.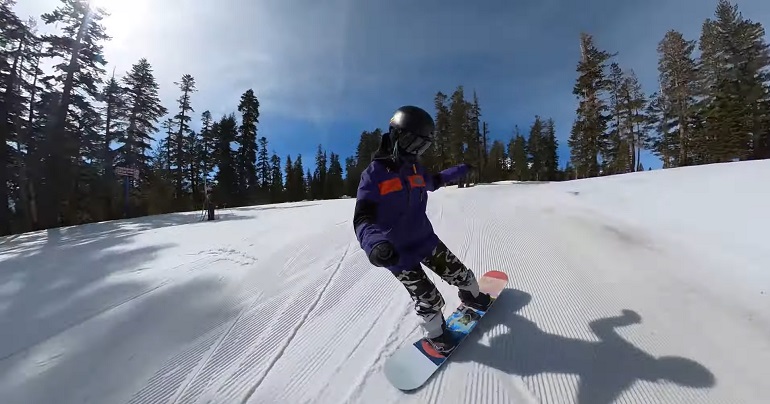 The dual camber profile with zero camber midway offers plenty of learning curves to novice riders. The forgiving twin flex, along with those elevated contact points, also offers much room for exploration in the avenue of buttering and gliding, whether in the park or on the mountains.
Just to let you know, the board is not a carving machine but it does carve okay. It performs well in turn initiations and quick edge-to-edge performance. Being a nimble board and easy to maneuver, it proves to be forgiving of skidded turns and speed. Not a bomber, but it is surprisingly good at speed and stays stable.
Features
Style: Freestyle
Flex Rating: Medium flex (4)
Rocker Type: Park V2 Profile/Hybrid camber profile
Shape: Twin shape
Price: Under $450
Pros
The snowboard is built with an innovative material that shows great resistance against high abrasion.
Cons
The only issue is that it isn't a unisex snowboard. Poor fellas!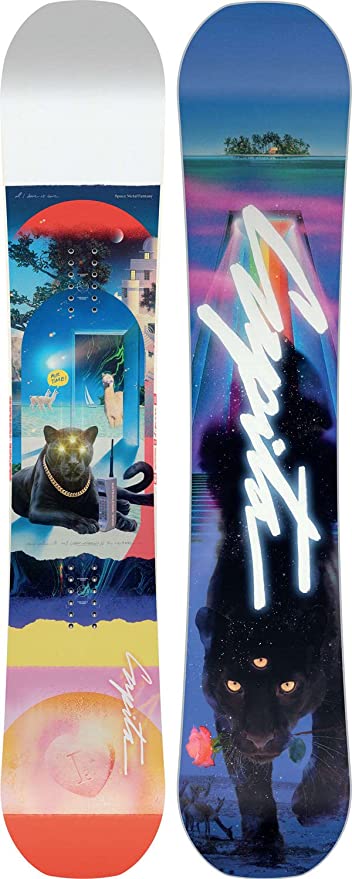 Capita Space Metal Fantasy
The price of "Capita Space Metal Fantasy" varies, so check the latest price at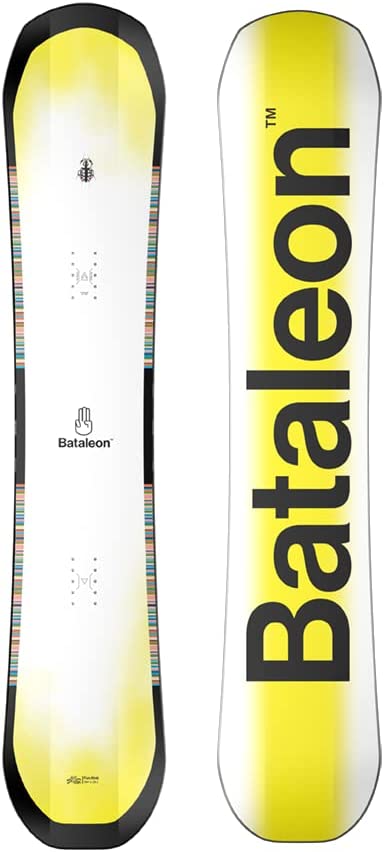 Are you mostly into nose presses and butter nose rolls? I've got a surprise for you; the Bataleon Funk Kink snowboard- a twin board with a long nose. Sounds like another butter day to you? I'm sure it does.
This snowboard is manufactured with a twin triple base technology and an innovative sidekick, which makes it an excellent choice for beginners and intermediates. It has a mellow camber profile along with a 99 percent twin outline design and a medium side uplift on both ends. Bingo!
Twin 3BT combined with the twin outline profile and mellow camber, provides for a forgiving platform and adequate stability that helps in cruising, buttering, and hitting the rales with much confidence.
It is a kind of board that makes you want to launch a side hit, berm, or roller. In fact, popping over anything that comes your way is an easy task.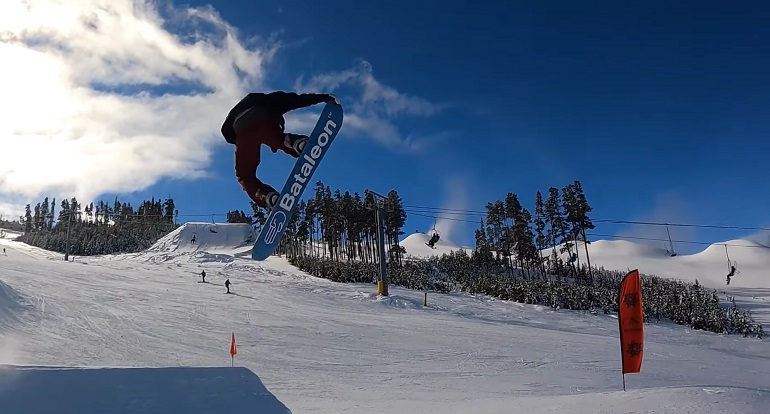 With its all-mountain flex and nonaggressive camber profile, you have more play in the nose and tail, but it gradually stiffens through the midsection area. That's also a great combination of a freestyle board and an all-mountain board.
If we talk about butterability in particular, with the 3BT and sidekick tech, it spoons the nose, add to it a forgiving flex in the tips that allows you to lock into sideways presses, and there you have a recipe for your desired snowboard that lets you butter your way.
Features
Style: All-mountain, Freestyle riding
Flex Rating: Medium flex (4)
Rocker Type: 3BT
Shape: Directional shape
Price: Around $450
Pros
Its features like great versatility, fantastic performance, and adequate pop, makes it an ideal board for buttering.
Cons
Although this buttering snowboard has been designed for beginners to advanced riders, its average speed may prove bland for many expert snowboarders.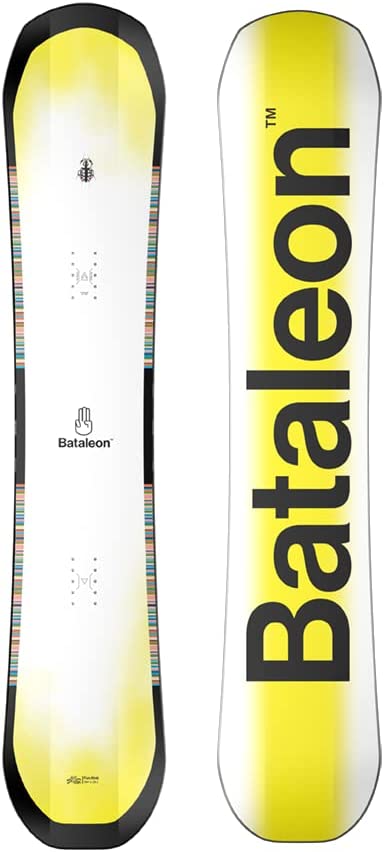 Bataleon Fun.Kink Snowboard
The price of "Bataleon Fun.Kink Snowboard " varies, so check the latest price at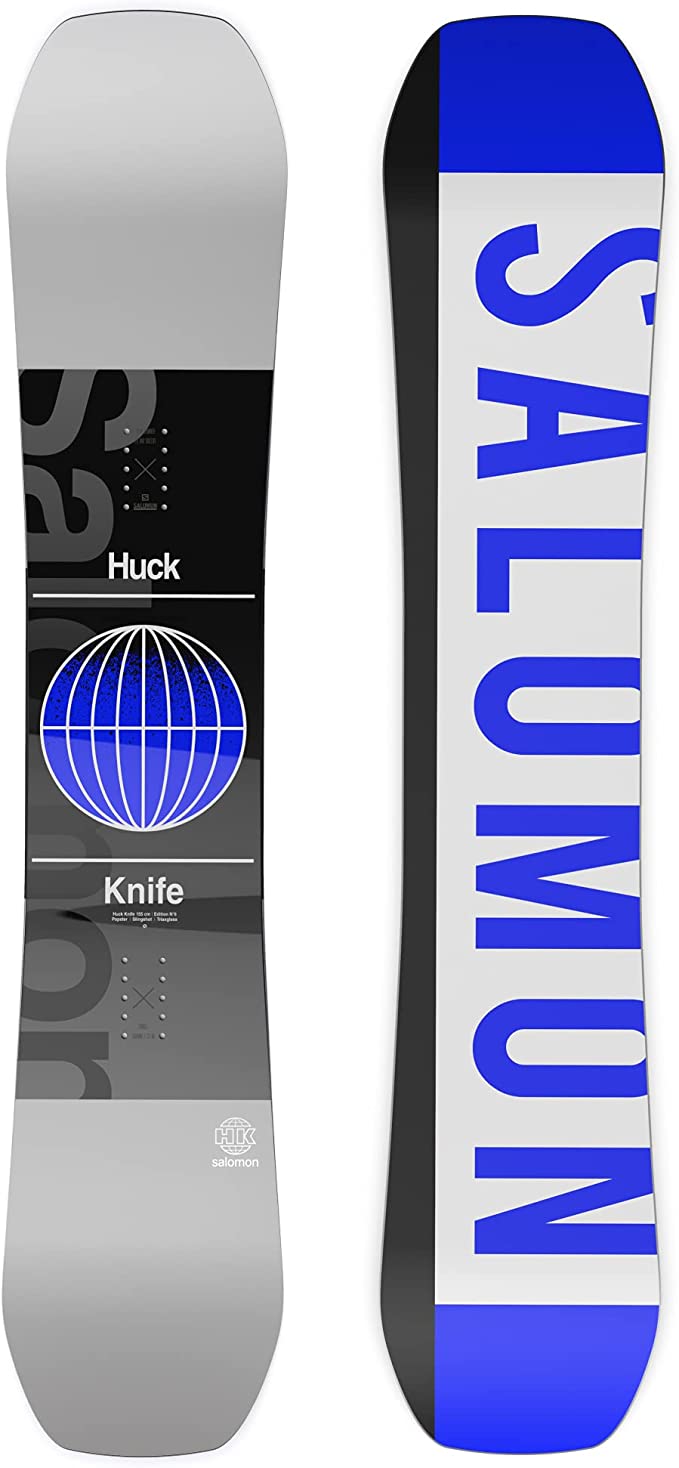 Salomon Huck Knife is a classic! From carving to buttering to jibbing, this snowboard nails whatever may come its way, and so it sits at the top of the list of highly performant boards on the market.
Now, you only need to decide whether would it be a spin or a cab, a walk, or a press, because the rest is up to this fierce board.
If you are a freestyle rider or a park rat, who wants to carve between popping off lips, jumping over rollers, and buttering down the lane, then this might be your pick.
Just so you know, it is not really a beginner board but more of an intermediate snowboard. So, having a white or an orange belt of mountain hours will suffice, a few dashes can also work.
If you dig deep into its particulars, you will find that it is not a powder hound, but one can still get a floaty feel out of it. 'Tis a survivor! Wink-Wink! Well, what's the reason that doesn't make it a pow lover? Its true twin shape!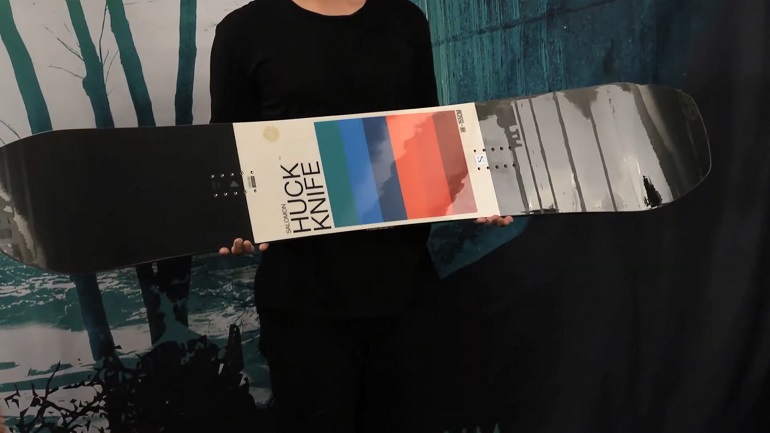 This deck has a rocker in the nose and tail, however, it is predominantly camber. Believe me, it is the only board that can handle a whole mountain, courtesy of its medium/soft flex and true twin shape which stands ideal for butters and jibs.
The board is forgiving, it gives you enough flexibility to easily raise your nose or tail, yet enough stiffness to stay in control.
Another amazing feature of it is its sidecut- EQ radial sidecut. It blends the best performances of equalizer straight lines and radial lines for a perfect balance and freestyle edge bevels.
Not to mention, an ample amount of camber might prove a turn-off for freestyle purists.
Features
Style: All-mountain, Freestyle
Flex Rating: Medium flex (5)
Rocker Type: Quad Camber
Shape: True twin
Price: Under $500
Pros
Huck Knife is a leader and performs well overall. What does it mean? It means, it can handle the whole mountain as well as the park.
Cons
Salomon Huck Knife doesn't boost much surface area to enable better floating on powder, however, shallow powder can be handled by it.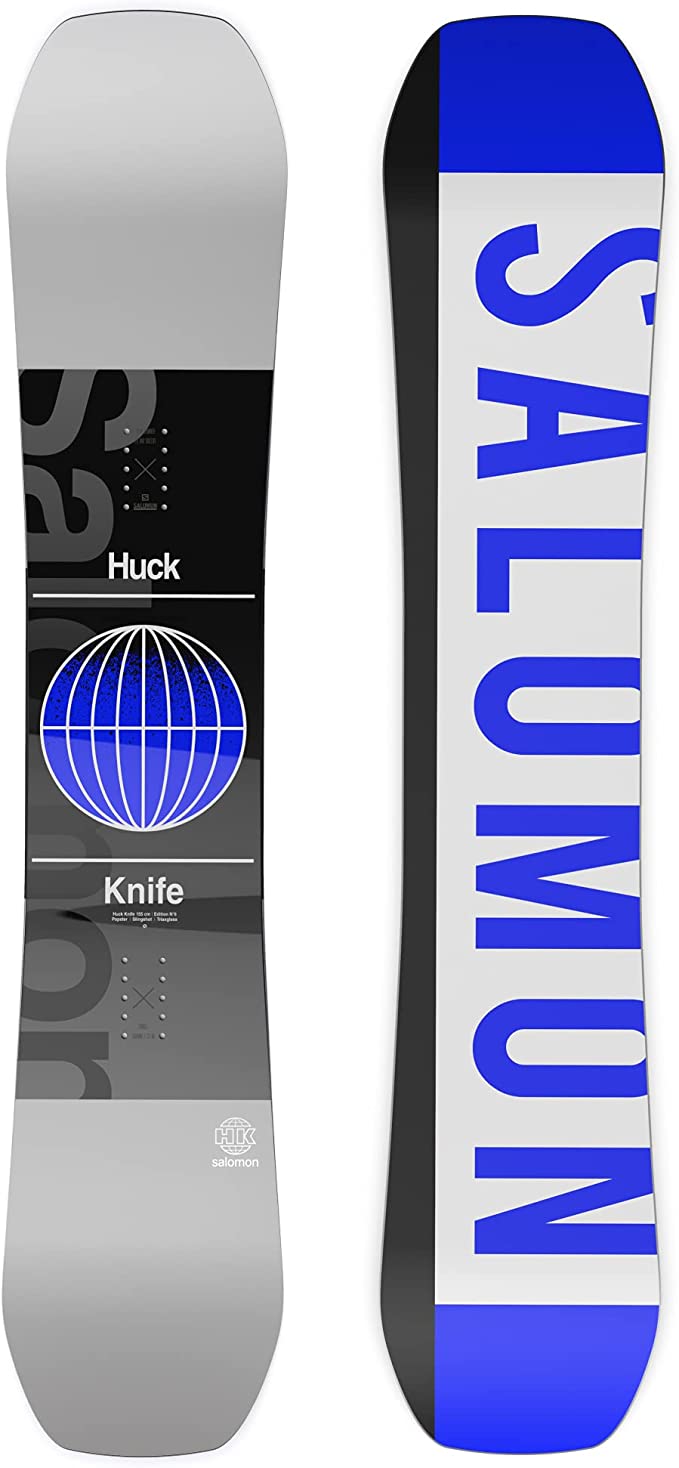 Salomon Huck Knife Snowboard 2023
The price of "Salomon Huck Knife Snowboard 2023" varies, so check the latest price at

Looking for good pop? Nitro Optisym has got your back with its insane amount of pop which makes it perfect for boosting your jumps and side hits. I know you can feel your freestyle energy rushing in your veins already. I wish you more pop!
This snowboard is a solid pick for any rider who wants to butter but also desires to rip the terrain park at its finest. Ever heard of an urban flex? If you haven't yet, let me introduce you to this ultra-flexible board that can be tweaked however you want.
Its 6 out of 10 flex rating surely puts it on the stiffer side than the middle of the road, but it has clearly defined flex points starting from the outside of bindings and running the entire length. Its soft yet crispy flex handles the whole mountain really well with a heart of a park ride, trust me, it will not wash out on you.
If we talk in terms of stability, you will feel more chatter on your toe edge than on your heel edge. The reason is its asymmetric construction and the Powerwall technology incorporated in its base. Power Core II features beech and polar wood stringers to give it a lot of snap and responsiveness.
As I mentioned earlier, it is a camber-dominant board, which means you are definitely going to sense some snap there while performing ollies. So, what do you need to do? You need to be a bit more calculated with how you pop off a side hit or rollers.

Well, as far as buttering is concerned, you need to work on it with much focus, or else it would throw you hard. You need to sort out the flex points and learn how to engage the board. I don't mean it as an aggressive board, but precision is needed in engaging it into buttering.
Nitro Optyism can also jib on rails, and speed is not an issue there. Being an asymmetrical board, it boasts a deep heelside sidecut which is ideal for carving. Life-saving hint: on the toe edge, it has serious limitations, however, on the heelside you can lock in with minimal effort.
Features
Style: Park
Flex Rating: Medium flex (6)
Rocker Type: Camp-out Camber (majority camber)
Shape: Asymmetrical twin
Price: Between $450-$500
Pros
Customers seem to adore Nitro Optisym for the level of stability it offers. I would repeat, speed is not an issue when you are riding Nitro!
Cons
The Nitro deck might feel snappy and chattery if not handled well.

Nitro Optisym Snowboard
The price of "Nitro Optisym Snowboard" varies, so check the latest price at
Features to Consider When Looking for the Best Snowboard for Buttering
What makes a snowboard an ideal for butters? Let's find out in the topics given below.
Flex
Flex tells you how much stiffer or softer a board is and also about its playfulness and stability. In the case of buttering, it is always recommended to go for a softer board, it will be more forgiving and it will allow you to stay a little longer in the air.
Yes! You are right. It is totally the opposite of picking a carving snowboard. Carving demands a stiff flex snowboard to bear all the pressure you put on its edges, while on the flip side, a buttering board demands a soft board.
Length
Trust me when I say that a slightly shorter board will make your buttering journey easier. Do you wonder? Because it offers easy maneuverability. You can stick to taking off 2 to 6 centimeters from your standard snowboard length, it sure will work.
Width
A normal-width snowboard is fine, as a too-wide board might delay your response to the snow. Similarly, too narrow a board will balance you out.
Snowboard profile
While buttering, a rider tend to switch a lot, therefore, it is better to get a twin shape board than a directional shape. It will assist you in switch riding and other ground tricks or butter tricks.
FAQs
What Is a Buttery Snowboard?
Buttering is a snowboarding trick which allows you to raise the tail or nose of the board for gliding over the snow. A buttery snowboard is a forgiving deck that can be tweaked as you desire to perform butters.
What Makes a Snowboard Good for Buttering?
The soft flex pattern is what makes a snowboard ideal for buttering.
Can You Butter on a Stiff Snowboard?
Yes, you can. However it will demand double the effort and energy to get the same height for a butter in comparison to a softer flex board.
Conclusion
Although buttering can be performed on any board, it is better to buy a task-specific board for better response.
In the end it is a matter of personal preference, but my final words for you would be to go for a medium flex board with a twin shape, only if you desire better buttering.
I hope this article has helped you in picking up the right snowboard for the said task.