I've seen all sorts when it comes to the best ski goggles. Traditional ski goggles, wrap-around shades, visors, and I even once saw a guy wearing swimming goggles.
A huge variety is worn, but the most practical and most protective are the traditional ski goggles. They keep the wind and snow out, hopefully, don't fog up, and keep your face warm.
A low-quality ski goggle will let in snow and cold and fill up with fog. They aren't able to reduce the glare from the snow, which can lead to snow blindness. Good goggles can prevent all these and more.
Hitting the slopes without them is a real mistake. Modern goggles offer a multitude of extras to make riding all the more enjoyable for most skiers.
The lenses of goggles have taken huge strides in providing technology to protect your eyes from the elements. Anti-fog coating, double lenses, vast lens options, and UV protection are found on many of the best goggles.
Best Overall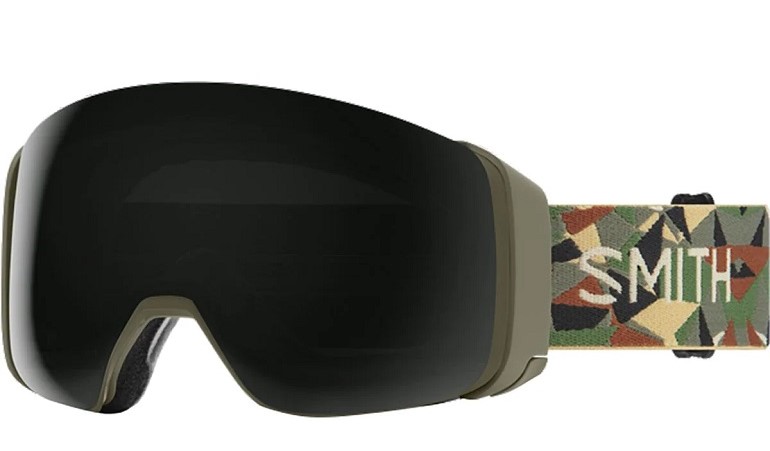 Smith 4D Mag
Frame Size:

Medium

Lens Type:

Spherical
Best Price Tag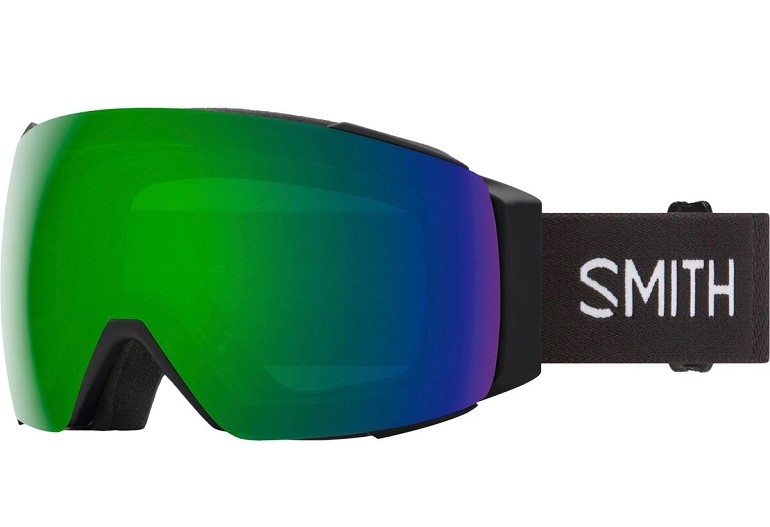 Smith I/O Mag
Frame Size:

Medium

Lens Type:

Spherical
Stylish Design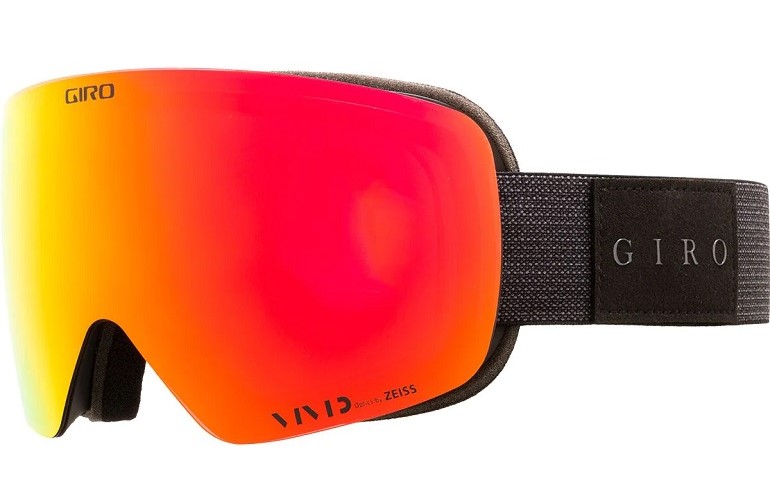 Giro Contour
Frame Size:

Large

Lens Type:

Toric
Innovative Option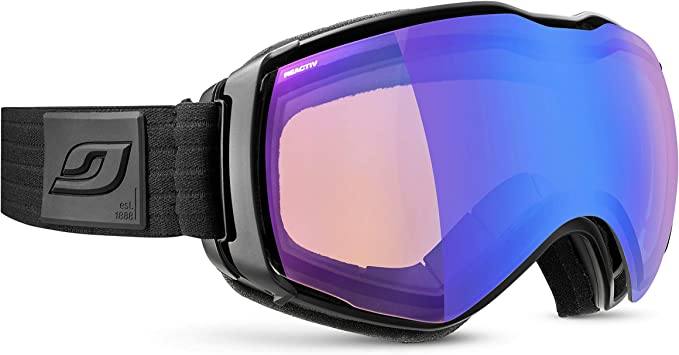 Julbo Aerospace
Frame Size:

Large

Lens Type:

Spherical
Double Protection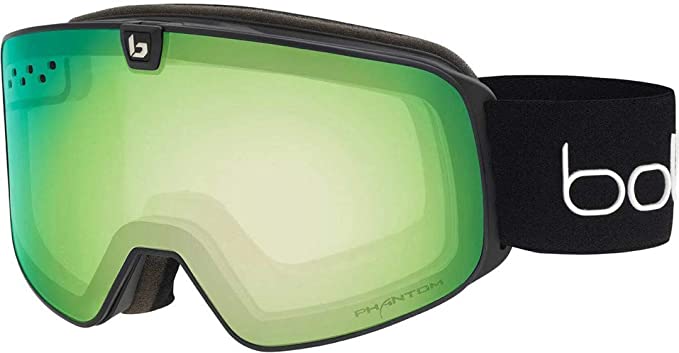 Bollé Nevada Neo
Frame Size:

Large

Lens Type:

Spherical
Small Frame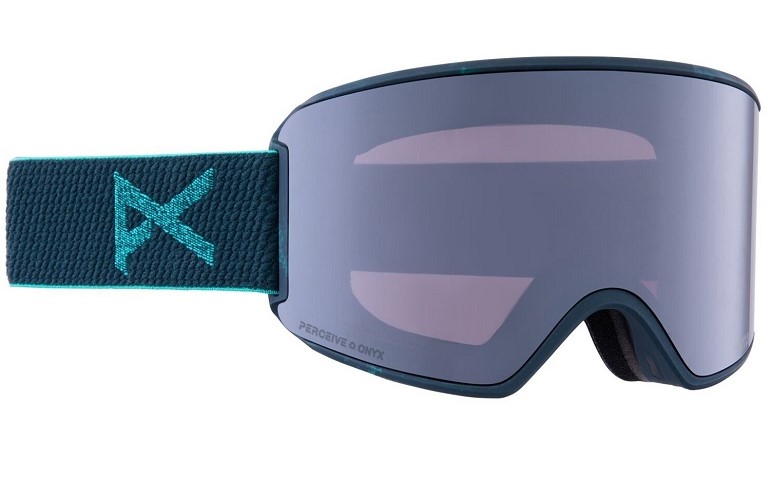 Anon WM3 MFI
Frame Size:

Small, Over The Glasses

Lens Type:

Cylindrical
Great Value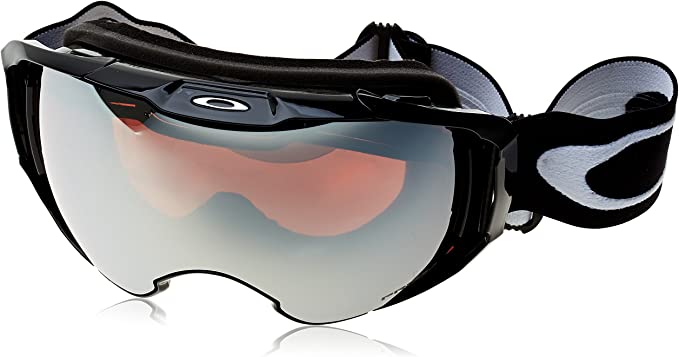 Oakley Airbrake XL
Frame Size:

Large

Lens Type:

Spherical
Latest Technology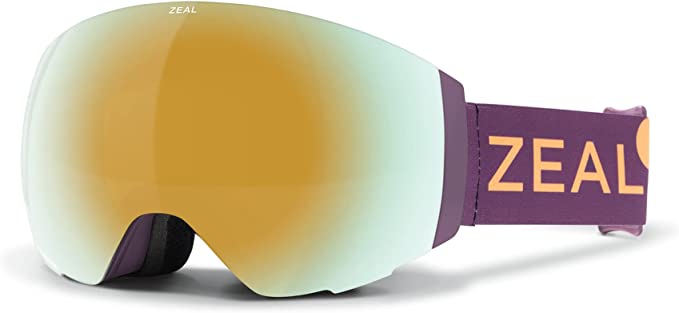 Zeal Portal RLS
Frame Size:

Medium

Lens Type:

Spherical
Simple Yet Pretty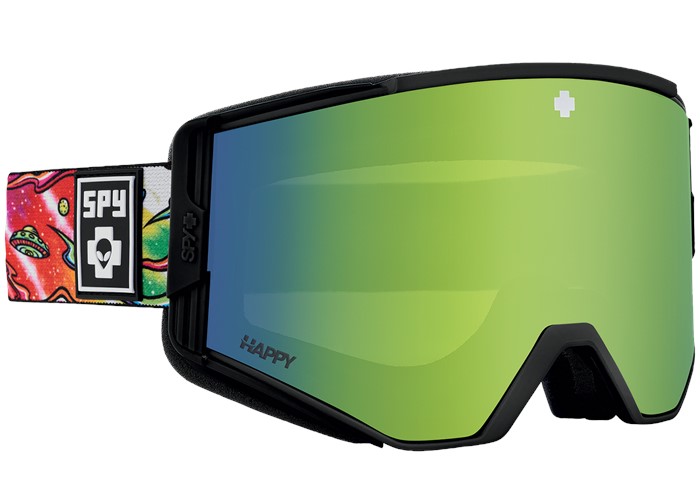 Spy Ace Happy Lens
Frame Size:

Medium

Lens Type:

Cylindrical
Easy on Pocket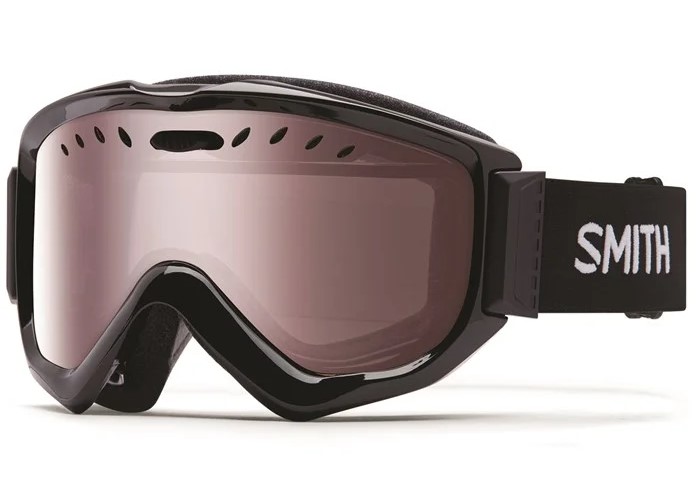 Smith Knowledge OTG Goggles
Frame Size:

Large, Over The Glasses

Lens Type:

Cylindrical
Trendy Pick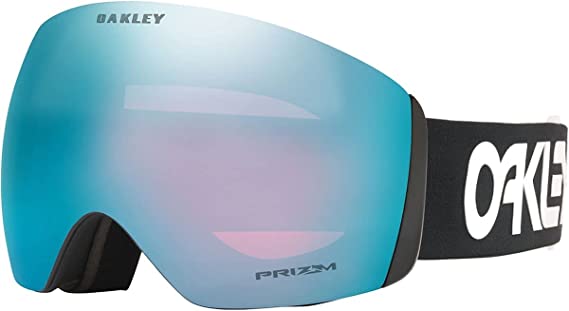 Oakley Flight Deck M
Frame Size: Large
 Lens Type: Spherical; Quick Changing
Best of the Rest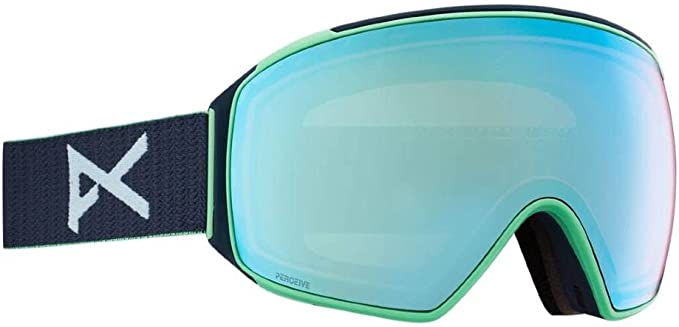 Anon M4 Toric
Frame Size: One Size
Lens Type: Toric
Best Ski Goggles – Top 12 Picks
Finding the right snow goggles for you is highly dependent on what you need and how you plan to use them. Different light and weather conditions will require different colored lenses, and different weather will require different insulation.
In some cases, certain ski helmet compatibility may mean you have to buy specifically shaped goggles. I have worn many over my years as a rider, some great, some dreadful.

My knowledge will help me review these ten ski goggles so you can choose the ones that will work for you.
The best ski goggles come in all shapes and sizes. Finding the one that works for you depends entirely on what you want. Breaking these down one by one will help you decide.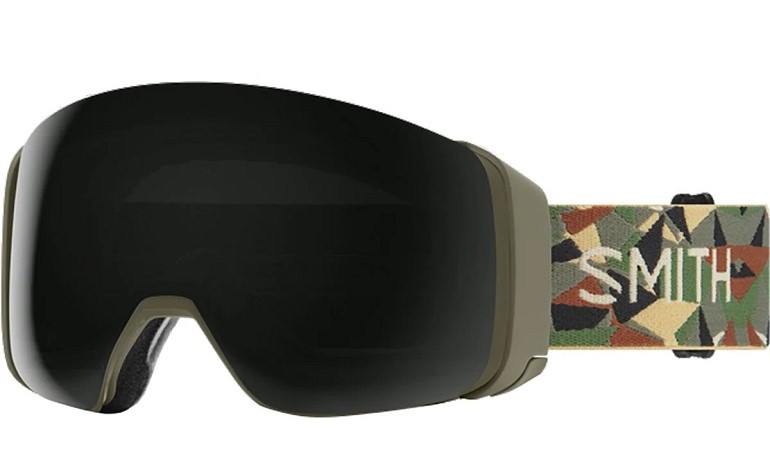 The Smith 4D mag makes a statement on the mountain. They look great, have fantastic lens colors, and show you mean business.
They have the trademarked MAG and Chromapop innovative lens technology to make your ride easier and keep your vision as clear as possible. They aren't the cheapest goggles on the market, but they will keep you riding all day in full optical comfort.
The first thing to really mention about the Smith 4D Mag is the MAG technology. They employ magnetic connectors inside both the lens and the frame with small plastic clips to keep it fully secure. This allows for quick, on-the-fly switching of lenses for whatever light conditions the day throws at you.
The Smith 4D Mag has a fantastically wider field of vision. They feature Smith's BirdsEye Vision lenses that offer a full 25% increase in the field of vision.
This excellent peripheral vision ensures you're getting in every skier, corner, and jump, no matter where it is around your head.
Fog is a thing of the past with the triple-layer foam padding and carefully thought-out venting systems that work particularly well with Smith helmets. Your vision should be fog-free and your 4d Mag ski goggles dry.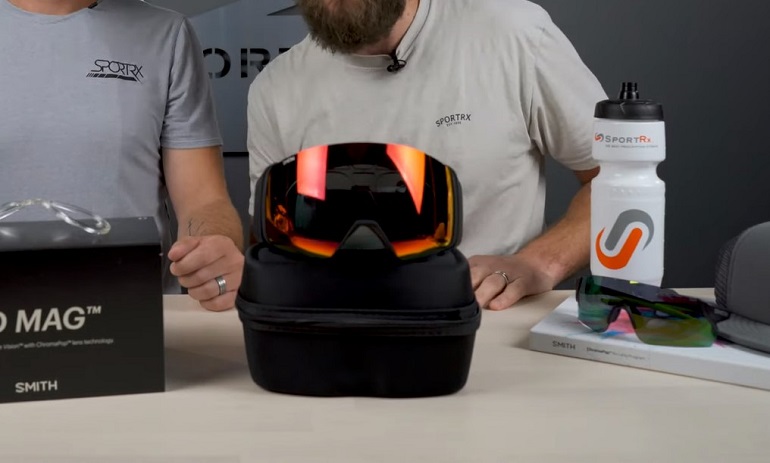 Key Features
Shape of lens: Spherical
Number of lens: 2
Frame size: Medium
Price range: $320-$350
Summary
For a price, you can get a great pair of medium-sized Smith goggles that will allow you to swap out your lens at a moment's notice.
The wide view of the design means you can be sure you're seeing everything you need to be when hurtling down a hill. If you're already rocking a Smith helmet, grab yourself some of their flagship Smith 4D Mag goggles.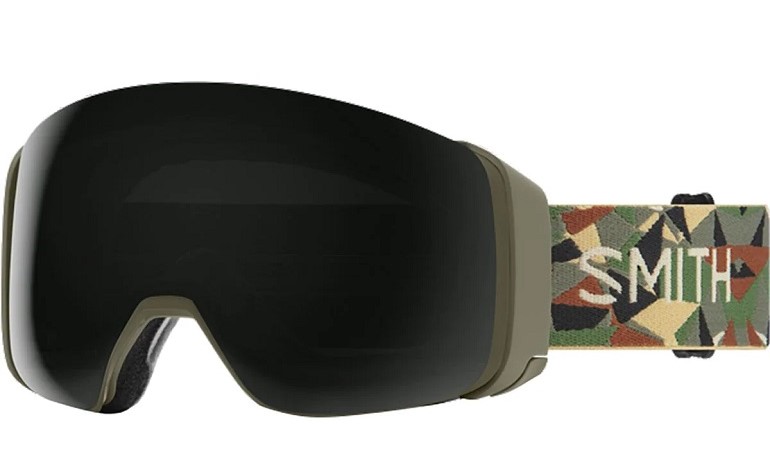 Smith 4D Mag
The price of "Smith 4D Mag " varies, so check the latest price at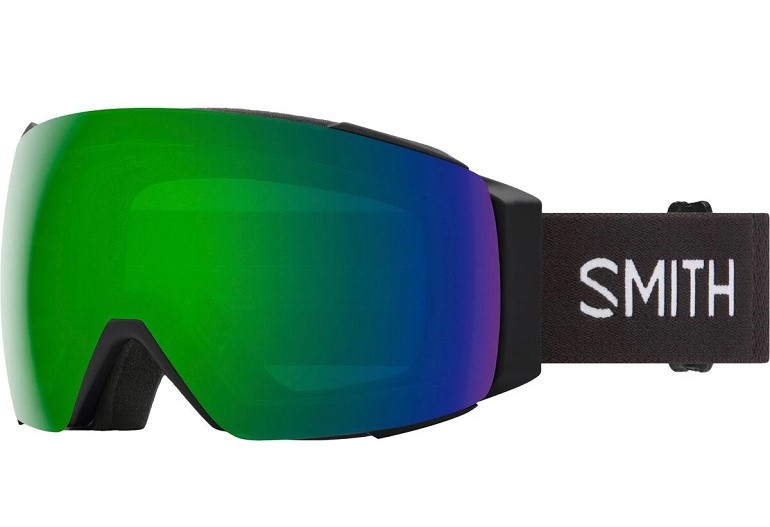 The Smith I/O MAG is the cheaper version of the Smith 4D MAG. It doesn't have all the bells and whistles of the more expensive version, but they still pack quite a punch.
They sacrifice in areas like the range of view and some ventilation, but they are still a pair of great lenses.
Smith I/O MAG goggles are fitted with their trademarked Chromapop lenses. This technology controls visible light transmission on two different wavelengths providing less confusion in harsh light conditions.
If you have ever ridden in flat or bright lights, you know how much difference good filtering makes, not just to your vision but also to the health of your eyes.
The Smith I/O MAG still comes with the Magnetic face mask technology that the 4D Mag comes with. Instead of the extra wide peripheral vision of the BirdsEye, they have opted for spherical lenses.
The spherical lens provides a bend on both the x and y axis, providing a good amount of peripheral vision and great fog prevention.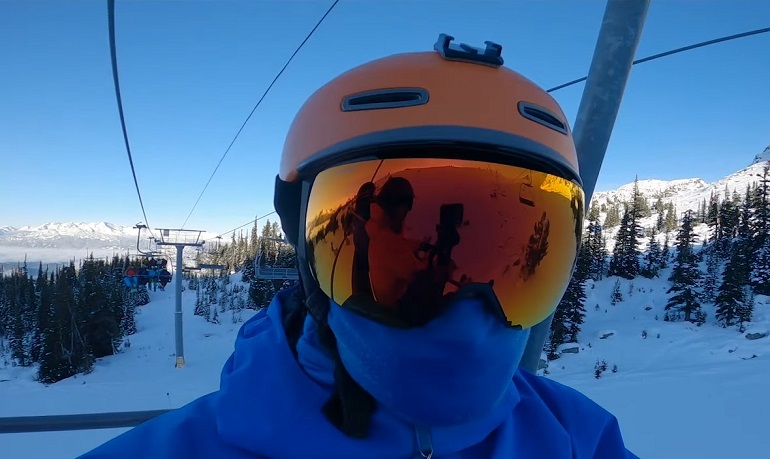 Key Features
Shape of lens: Spherical
Number of lens: 2
Frame size: Medium fit
Price range: $270-$300
Summary
For a slightly cheaper price, you get a lot of the same great features of the 4D editions. Same great foam, the same great Chromapop light filtering, and the same MAG lens technology.
They will still work seamlessly with Smith helmets, but they do lack a few of the vents of the more expensive editions. This isn't such a problem as the spherical lens shape actually allows for more airflow.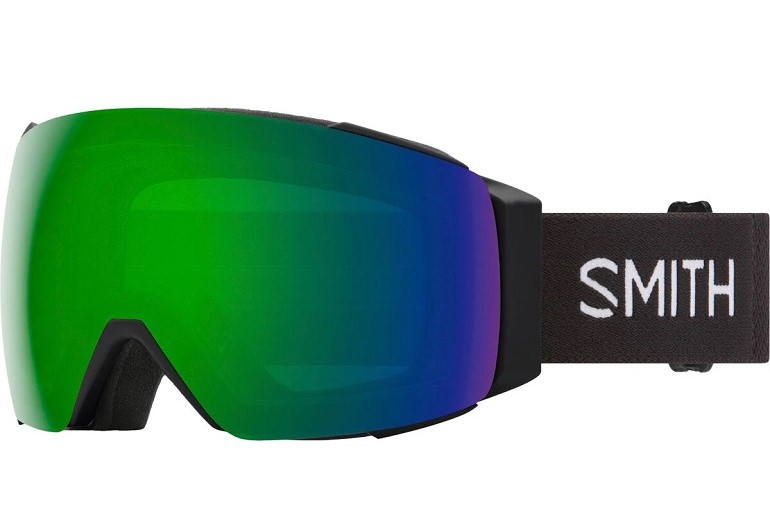 Smith I/O Mag
The price of "Smith I/O Mag" varies, so check the latest price at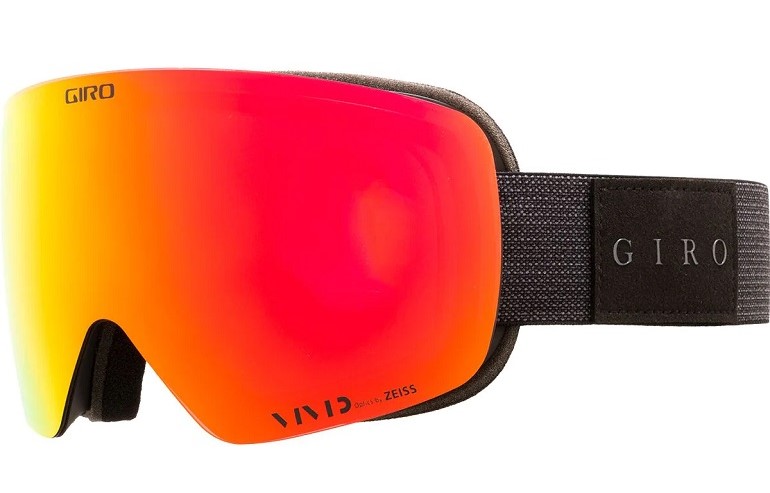 Giro has pulled out all the stops with its lens design and teamed up with Zeiss, a renowned lens maker. Not only will you have the premium goggle design from well-established Giro, but the view is taken care of by a high-quality lens maker.
Giro has made the most of its exclusive designer lenses with a frameless goggle look. The lens shape runs edge to edge, connecting to the frame with a magnetic assist system.
Utilizing the frameless design, Giro has developed an Expansion View technology. They have shaved down as much of the lens as possible to give the widest viewing angles possible.
The Zeiss lenses really come into their own with the toric lens shape. The company has used its exceptional knowledge of the eye to create a lens shape that mimics the eye.
The toric lenses are designed to work with the shape of the eye whilst providing maximum air volume for de-misting benefits.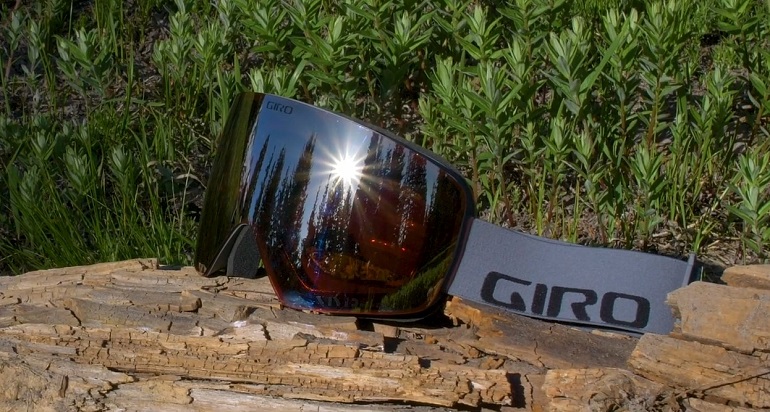 Key Features
Shape of lens: Toric
Number of lens: 2
Frame size: Large
Price range: $250-$280
Summary
The Giro Contour goggles are a posh-looking pair of eyewear. The clean lines provided by the frameless goggles create seamless lines across the face.
The Giro goggles also feature a great foam design that keeps the fog out of the well-designed lenses. The quick mag system makes changing the colors a doddle. These are a great choice for anyone trying to make a statement about the resort.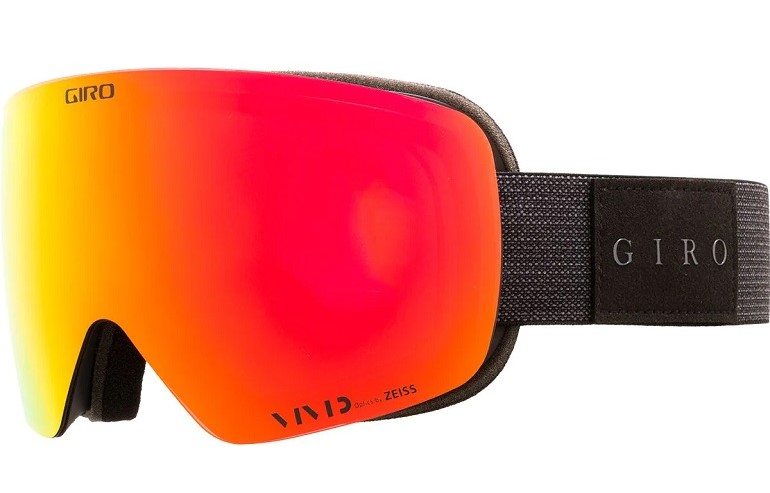 Giro Contour
The price of "Giro Contour" varies, so check the latest price at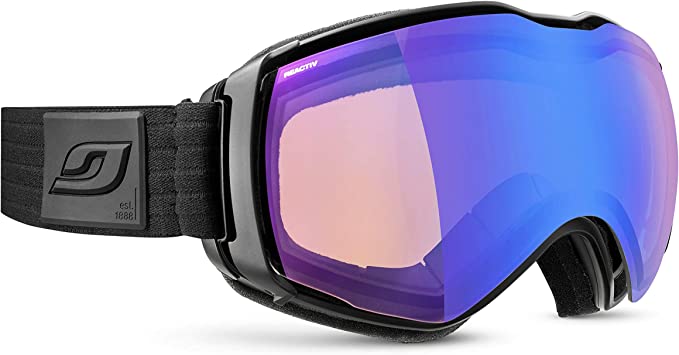 Julbo has introduced a few very interesting new technologies on these particular models. They have a rather typical non-fogging lens coating and a choice of lenses, but that is where the basic tech stops. They are implementing a few edgy designs.
The first to talk about is the use of reactive photochromic goggles and lenses. Most goggles come with interchangeable lenses to cope with the changing light conditions, but these have opted for a super fast response reactive lens.
Rather than having to constantly swap out your color, they change for you. The spherical photochromic lens adapts on the go.
Secondly is the Julbo SuperFlow system that fights fogging under all conditions. A common problem with winter sports goggles is that when you're not moving quickly and the air isn't able to move through your goggles, they steam up.
With the new SuperFlow system, this is no longer an issue. The system allows you to, with gloved hands, pull the lens away from the face and frame.
This extra bit of distance opens up gaps around the photochromic lens and creates airflow even when there is no fast-moving draft around.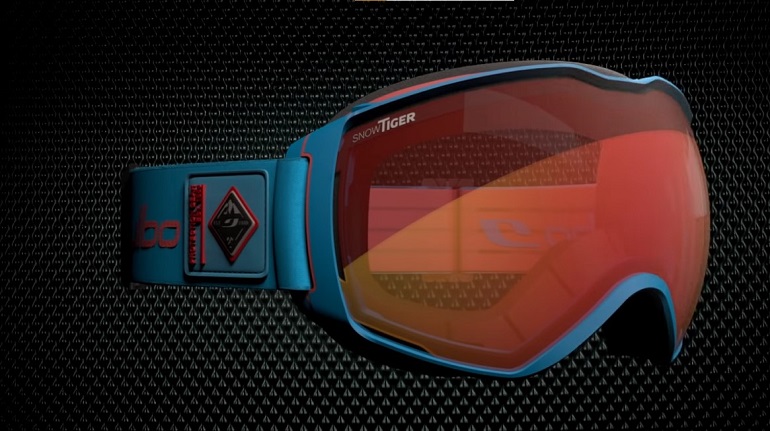 Key Features
Shape of lens: Spherical
Number of lens: 1
Frame size: Large
Price range: $210-$280
Summary
The spherical lenses on the Julbo Aerospace have really pushed the boat out on new, edgy tech. It's great to see some snow goggles that aren't afraid to break the mold.
Photochromic lenses are an interesting change from the usually interchangeable lenses we see in most goggles. If you're looking for something that will turn heads due to its unusual design, these are a great choice.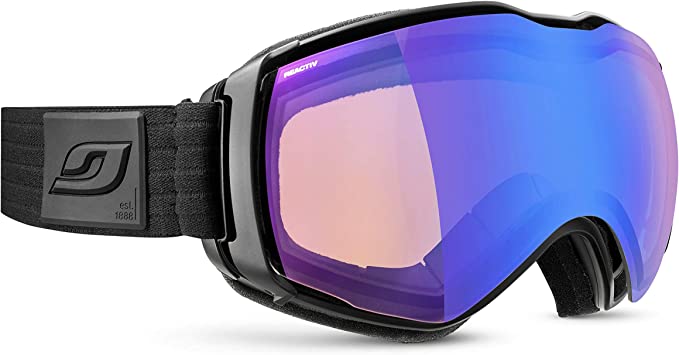 Julbo Aerospace
The price of "Julbo Aerospace" varies, so check the latest price at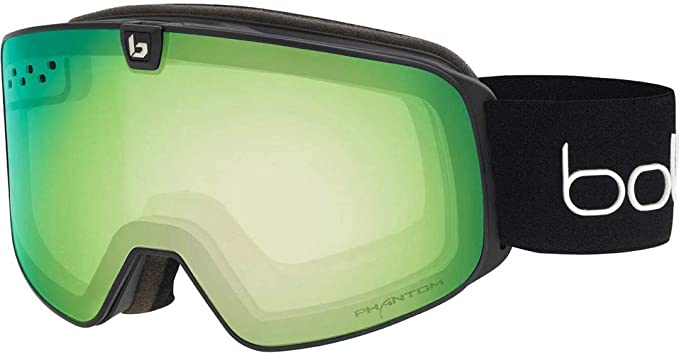 Employing two lenses, these ski goggles are designed with a photochromic lens and another lens inside the foam. The two lenses provide a double layer of protection against fog and damage whilst in use.
The inner lens has an non-fogging coating treatment to keep your vision clear. The outer lens shape features a design familiar to the Smith goggles. A combination of magnetic quick snap with a lock to keep it secure no matter what kind of ride you're going for.
They have an anti-scratch coating on the outermost layer of the lens to save you the annoyance of scratched lenses. These are the first ski goggles we have seen with a double-lens design.
The benefit of this over a single lens is the anti-mist capabilities. A lot of air is able to move between the two high-quality lenses. This usually results in a large frame size to accommodate the extra layer.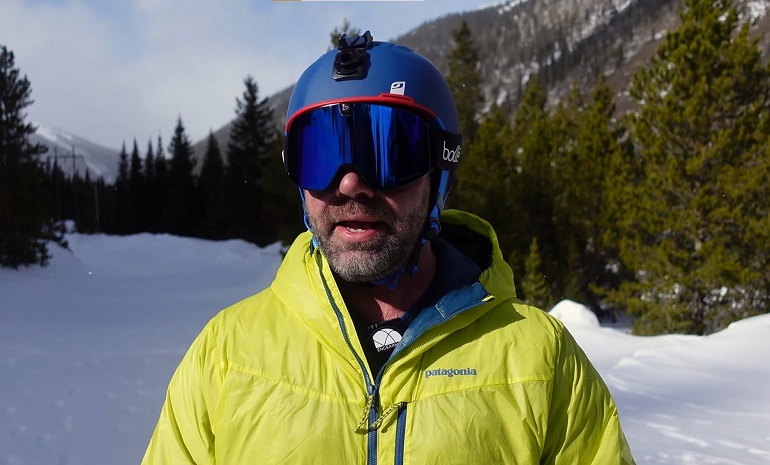 Key Features
Shape of lens: Spherical
Number of lens: 2
Frame size: Large
Price range: $220-$270
Summary
Despite having some really great tech included in these ski goggles, they come at a very affordable price. The premium optics are available at rather very reasonable price points. They are not the top snow goggles we will look at today, but you won't be let down by them.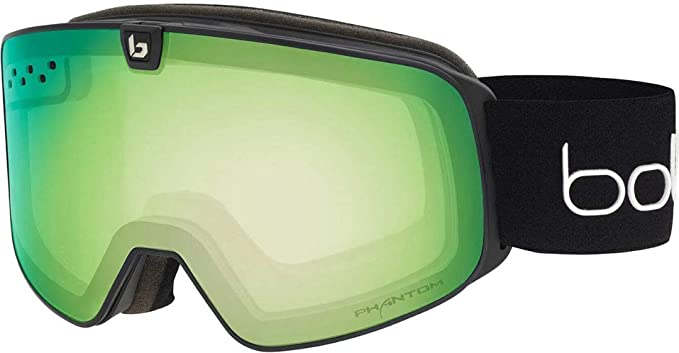 Bollé Nevada Neo
The price of "Bollé Nevada Neo" varies, so check the latest price at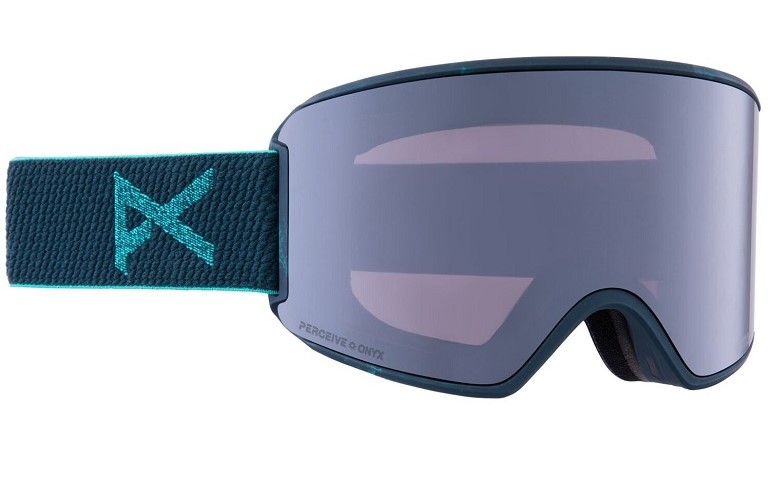 These are small pair of ski goggles with a big list of features. They are specifically made for small to medium faces but still provide big views. Anon is known for its quality, and although you'll pay for it, you'll end up with premium goggles.
Anon have implemented their Perceive lenses in the Anon WM3 MFI ski goggles. They provide high-contrast viewing on lenses that are both hydrophobic and oleophobic. This protects against water and oils, so your view stays moisture and smudge-free with less distortion.
The lack of moisture and dirt means you'll have to wipe less, reducing the chances of scratching.
The WM3 goggles come with cylindrical shape lenses designed to increase your peripheral vision to the maximum possible. This lens comes with an industry-leading magnetic system that uses 14 magnets around the lens to hold it in place.
Anon advertises the lens to be able to withstand up to 16.5 pounds of pressure.
The magnets don't stop at the lens. Anon has patent-pending technology to hold your mask, seamlessly, to your goggles.
Via magnets located across the bottom of the frame, you can clip a mask for those extra cold days. This will reduce fog caused by having your mask under your frames.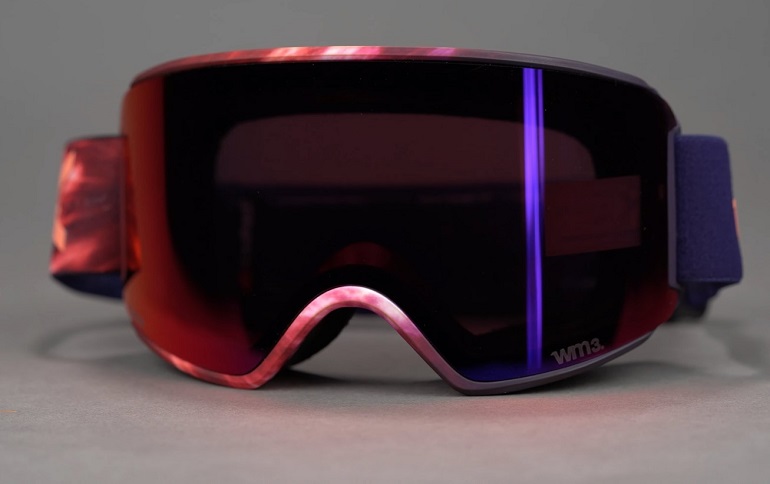 Key Features
Shape of lens: Spherical lens shape
Number of lens: 1
Frame size: Large
Price range: $300-$330
Summary
These are the best premium goggles for someone with smaller face. They offer big tech on small frames.
They have a fantastic magnetic lens change system to swap out replacement lenses at a moment's notice while hiking, snowboarding, or skiing.
The cylindrical lenses offer great peripheral vision and protection against fog, moisture, and smudging. These are perfect if you need snow sports equipment for a smaller person.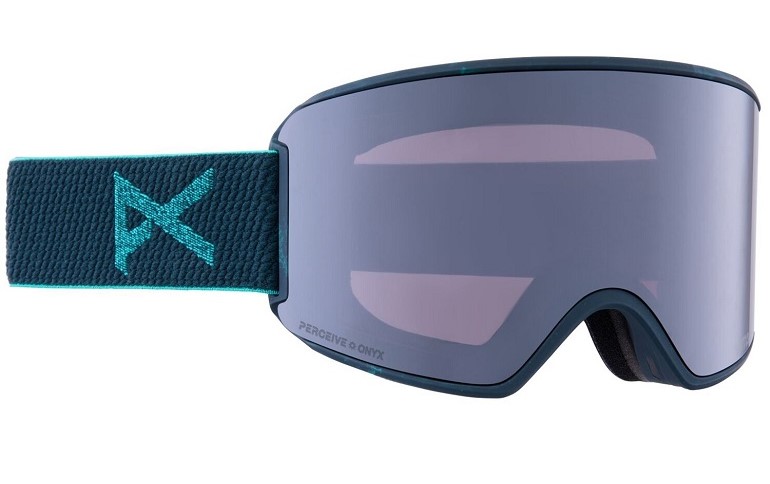 Anon WM3 MFI
The price of "Anon WM3 MFI" varies, so check the latest price at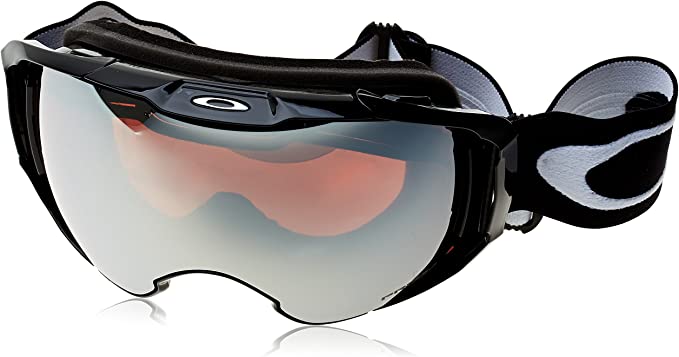 For a reasonable price, Oakley has created a pair of goggles that not only come with a bonus lens but also offer the ability to be compatible with a wide range of helmets. The wide frames and the broad lens is guaranteed to offer a fantastic field of vision.
Oakley is known not only for making some of the best ski goggles on the market but also for other sports eyewear.
They have brought a cheaper set of goggles to the table that is equipped with a slightly different lens change system on their large-frame goggles. Rather than a magnetic locking system, these come with a switch on the side to quickly change out the lens.
These come with a spherical lens and always ship with a bonus lens for numerous light conditions. These lenses fit into the large framed goggles that also have been designed with a thin but durable frame. This allows for maximum viewing angle whilst still maintaining structural integrity.
Oakley advertises these goggles as working with their helmets but also being compatible with almost any other on the market. It is nice to see a google happy to be universally used across multiple brands.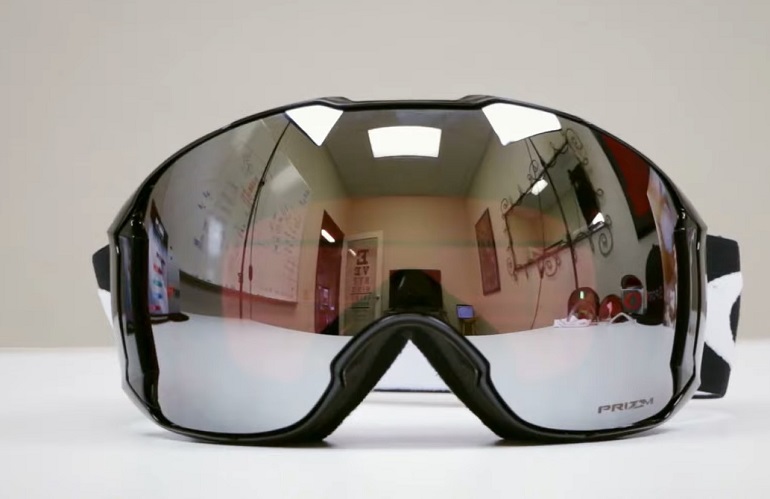 Key Features
Shape of lens: Spherical
Number of lens: 1
Frame size: Large
Price range: $240-$280
Summary
If you perhaps have a larger head and need your goggles fit to a wider shape, then these are perfect. The large goggle frame will allow you not to have your view limited by a narrow frame.
The lens-swapping system is perfect for quick changes and is something different from regular magnetic systems. Varying light conditions aren't an issue when you are given two lenses, one for low light conditions and one for sunny, bright days.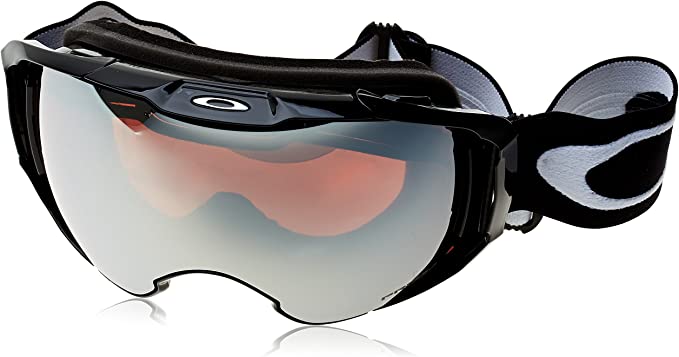 Oakley Airbrake XL
The price of "Oakley Airbrake XL" varies, so check the latest price at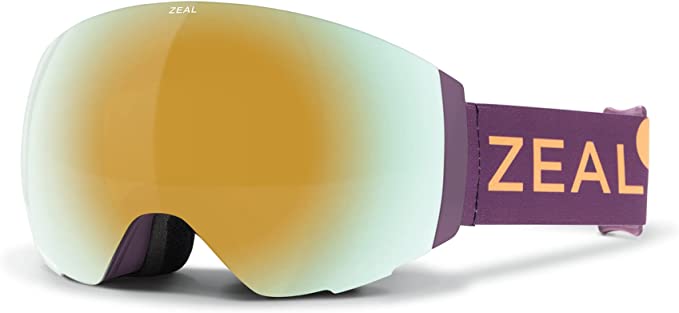 Everyone is always trying to find the next big technology that makes their ski gear the new must-have on the slopes. Zeal has brought a new lens change system out that promises to revolutionize the way lenses are changed whilst out and about.
Zeal is equipped with the RLS system, which stands for rail lock system, which allows a quick change of one lens for another.
Via a rail locking system in the top of the frame, when there is variable light, it becomes a sinch to change lenses. Slide one lens in and another out in seconds while on backcountry pursuits.
Zeal offers the rail lock system with its photochromatic, Automatic, and Optimum collections allowing you to choose between the whole range of high-quality optics.
This tech is combined with a very reasonable price, great anti-fogging capabilities, and that sleek, frameless design that is taking the market by storm.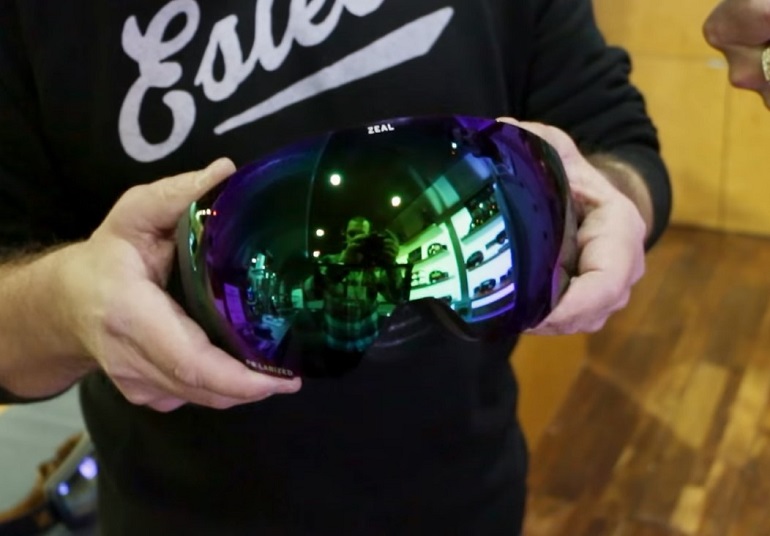 Key Features
Shape of lens: Spherical
Number of lens: 2
Frame sizes: Medium/Large
Price range: $180-$299
Summary
Get your hands on some of the latest magnetic technology by Zeal optics without spending premium money.
These will look great on the mountain, will work well in low light and bright sunlight due to their photochromatic lenses, and work well with most helmets. They have a medium frame size, so will be suitable for most riders.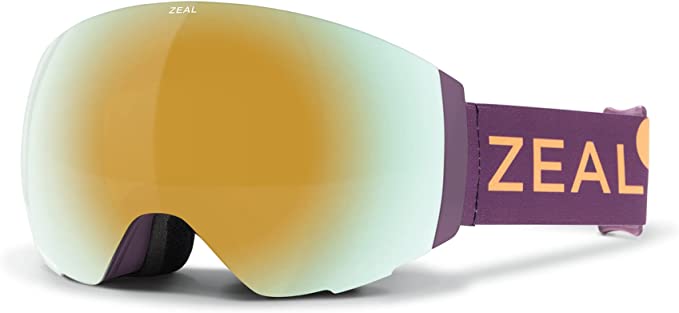 Zeal Portal RLS
The price of "Zeal Portal RLS" varies, so check the latest price at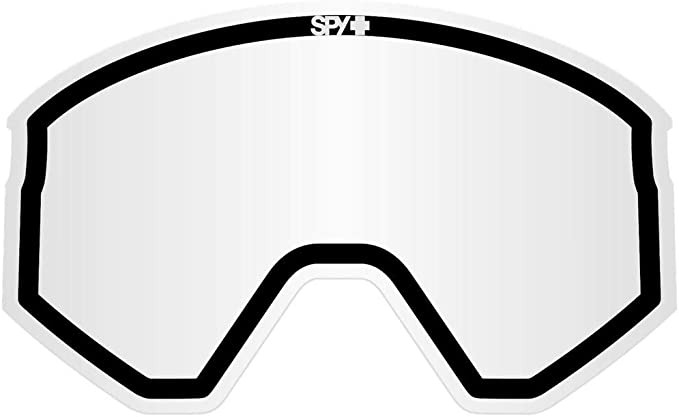 I have to come clean and admit to being a bit of a fanboy when it comes to Spy goggles. I have owned many, and they're often my go-to when shopping around.
They combine simple yet very good-looking designs. Their effective yet basic tech sets them apart from the competition, and always at a good price.
The first thing to mention is how comfortable these are. They have a super flexy frame that combines with the triple layers of moisture-wicking foam to fit extra snugly against your face. You barely know they're there.
The cylindrical lens on the Apy Ace Happy Lens is why it has its name. The Happy lens is designed to take in all the good rays of the sun whilst keeping out the negative effects.
High lens quality allows you to have a fantastic view of the slopes through the cylindrical design shape. The technology even suggests prolonged wear will improve your mood due to good rays, that's a big claim!
A quick draw lens change system is combined with their wonderful soft frames to make use a breeze. They are compatible with most helmets due to their forgiving shape and will keep your face in comfort, you'll barely know they're there.
Key Features
Shape of lens: Cylindrical lens shape
Number of lens: 2
Frame size: Medium/Large
Price range: $115-$150
Summary
It's clear to see I think these are some of the best ski goggles on the goggle market, but I am biased. I like lightweight, no-nonsense, good-looking eyewear and these provide all of that.
They never break the bank and provide fantastic optical quality. The twin cylindrical lenses eliminate fogging issues very well and make them a ski goggle to keep an eye out for.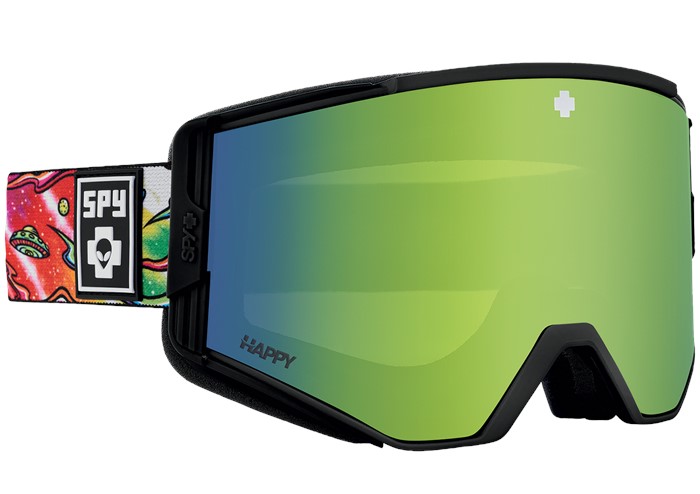 Spy Ace Happy Lens
The price of "Spy Ace Happy Lens" varies, so check the latest price at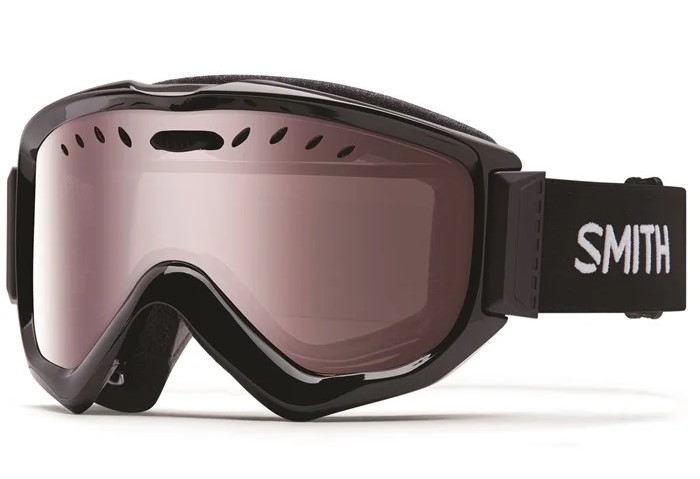 Our next ski goggle to review is the Smith OTG goggles. They cost pennies but offer something very helpful to a lot of people.
If you have ever worn contact lenses on the mountain, then you know how much the wind and cold can affect them. Smith Knowledge lens shape is designed to go over your glasses for the best optical quality.
The goggle frame size allows you to pop your glasses underneath and then your ski goggle over the top. It is a nightmare trying to be able to decide between uncomfortable, frozen contact lenses or not being able to see on the slopes, these take that problem away.
The Smith Knowledge doesn't pack a huge amount of tech into their cylindrical lens, but they do include
anti-mist coatings and a lens tint suitable to deal with low light and harsh sunlight. They are an all-rounder that caters to the glasses wearer to combat eye fatigue.
The polarized lenses block snow glare and horizontal light and help to accentuate visible light transmission and clarity while ski touring.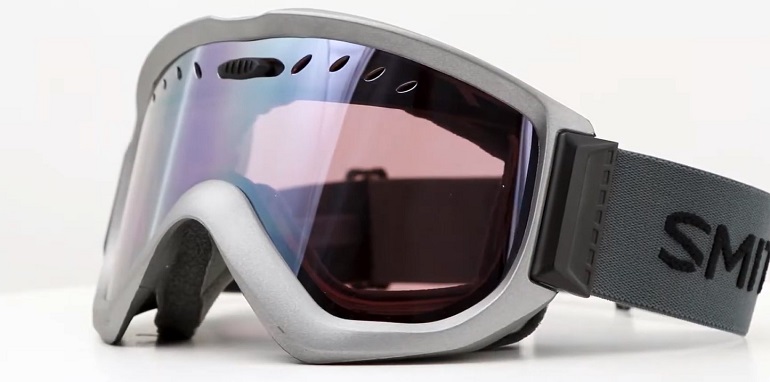 key Features
Shape of lens: Cylindrical lens shape
Number of lens: 2
Frame size: Large, Over the glasses
Price range: $130-$170
Summary
If, when you choose ski goggles, price and glasses compatibility are defining factors then get yourself a pair of these.
They leave plenty of money for buying after-slope beers and mean you can still take in the beautiful mountain vistas no matter how bad your eyes are.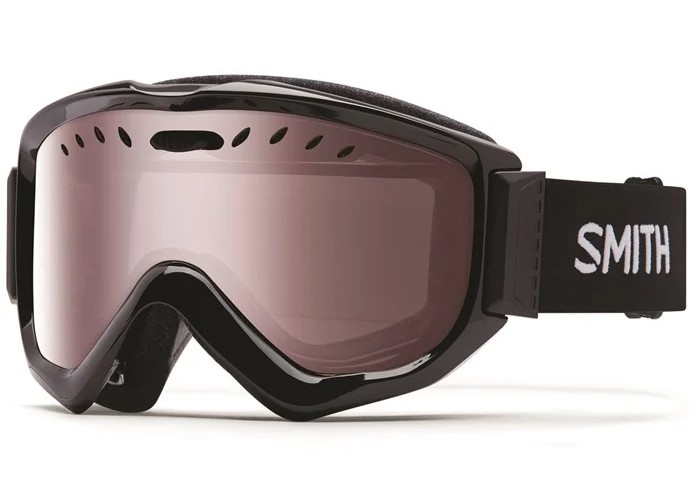 Smith Knowledge OTG Goggles
The price of "Smith Knowledge OTG Goggles" varies, so check the latest price at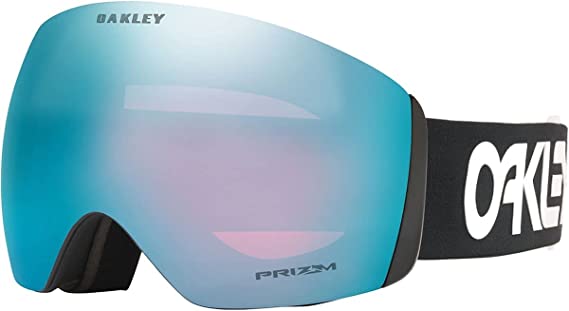 If you're a Top Gun fan like me, then you're sure to adore the jet pilot-inspired visor aesthetics of Oakley Flight Deck ski goggles. The sheer variety of colors available in these goggles is more than enough to convince you to give them a try!
The high-definition optics (HDO) prizm lenses quality of these ones provides a clearer and sharper vision letting you enjoy the snowy vistas and little details on the slopes.
Since it's our second product from the same brand, it speaks volumes about the trust and super reliability of this company.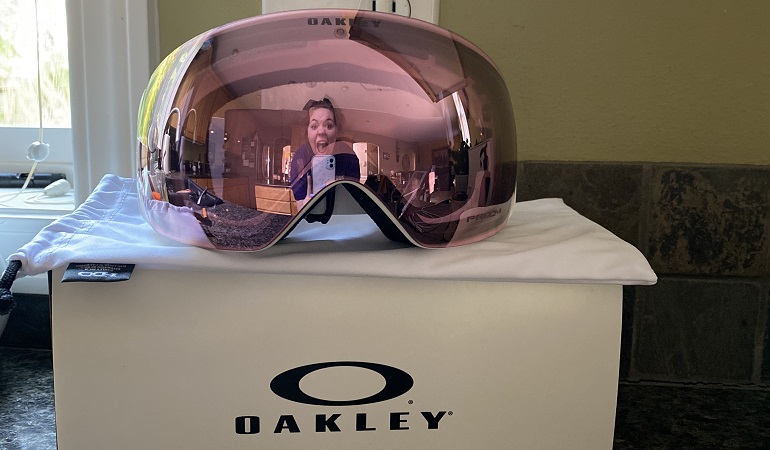 While skiing, you may encounter unexpected weather conditions which demand crystal-clear vision to differentiate between icy, packed, and powder surfaces. Oakley Flight Deck goggles are one of the best ski goggles when it comes to durability and the wider range of peripheral vision required for this sport.
The lens tint of Oakley Flight Deck really reduces sun glare while out on a sunny day, and the mirror finish of these goggles is insanely sharp.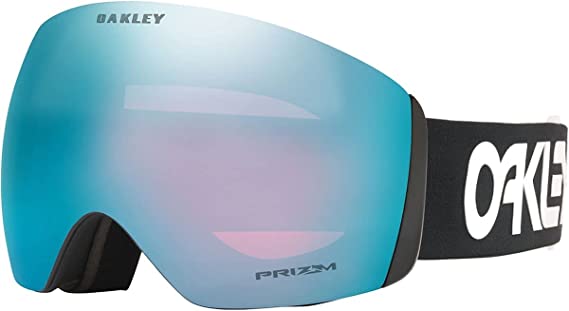 Oakley Flight Deck M
The price of "Oakley Flight Deck M" varies, so check the latest price at
Key Features
Shape of lens: Spherical Prizm lens
Number of lens: 1
Frame size: Medium
Price range: $186-$216
Summary
When it comes to skiing, don't save up on goggles as these are one of the most important gears for this sport. With this option, you can rest assured that you're getting quality, durability, and value with your purchase.
Overall, these are very comfortable to wear and don't fog up even on unexpected terrains and temperatures.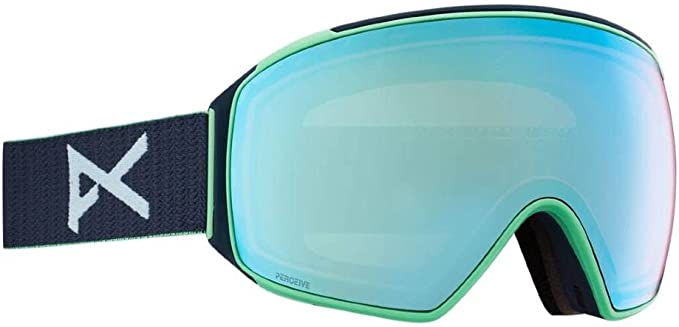 You can't go wrong with this option as it boasts a thin frame and 40% lesser foam in its construction with an increased level of comfort for avid skiers.

It is surely a top-of-line option but still provides great value. Anon M4 Toric frame offers two kinds of lens shapes- toric and cylindrical. With an impressive quick-change magnetic lens system, incredible ventilation, and a fantastic fit overall, these goggles by the big giant Burton are sure to win you over.

As mentioned earlier, its minimalist construction gives you a gapless fit to aid in a better field of vision. Its lens shape is quite similar to that of Oakley Airbrake XL, but its innovative design definitely complements your view with minimal distortion.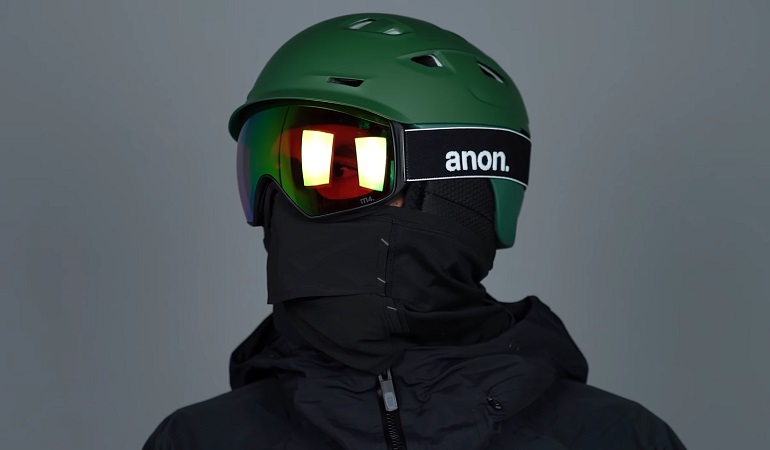 These premium goggles come with a hard case and a dust bag to keep your spare lenses safe from scratches.

These are one of the best ski goggles that minimize fog and blurriness with their Integral Clarity Technology (ICT) treatment to reduce moisture buildup on the lenses.
Key Features
Shape of lens: Toric lens
Number of lens: 2
Frame size: Oversized, OTG for glasses wearers
Price range: $280-$320
Summary
It goes without saying that this option feels comfortable on a variety of facial sizes and shapes and both with and without a helmet. The Anon M4 Toric is among the coziest, most user-friendly, and high-performing goggles, despite their price.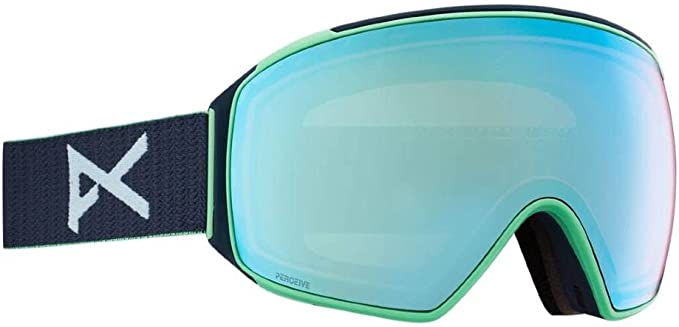 Anon M4 Toric
The price of "Anon M4 Toric" varies, so check the latest price at
Different Lens Shapes
Personal preferences aside, we need to focus on the main functionality of different lenses rather than opting for one just for its aesthetics! Yeah, looking cool should be your top priority but not at the stake of your safety.
Now let's discuss the shape, function, and pros and cons of various lenses to understand which one better suits your requirement.
Cylindrical
The cylindrical lenses have a low-profile design since they are vertically flat and curved on the sides. This style has gained popularity as a more "classic" appearance.
However, the fundamental disadvantage of a cylindrical lens shape is that, because of the flat vertical axis, they are more prone to glare.
Even though the optics aren't always the best, most cylindrical goggles are made to fit snugly against your face while giving you a good peripheral view.
Spherical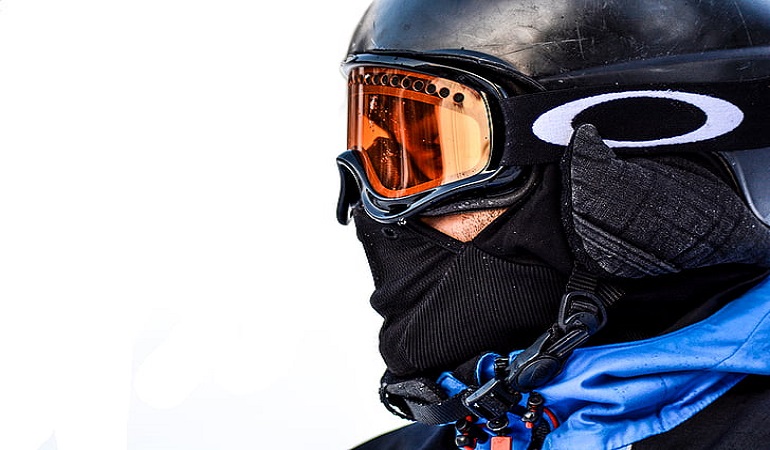 The rounded, bubble-like lens shape of a spherical goggle offers a better peripheral view and lesser distortion. Because there are hardly any flat regions where light might impact to produce glare, the lens's curve also lessens sun glare.
A spherical lens shape also has the advantage of giving the inside of the goggle more volume, which eventually helps to prevent fogging.
Toric
You can enjoy the best of both worlds by mixing the two lens selections. A toric lens has a complete spherical curve on the x-axis but significantly less curvature on the y-axis.
Since the lens's shape more closely resembles that of your face, it provides better optics while maintaining an exceptional peripheral view.
It's worth mentioning that toric lenses are a quite new innovation, so you might not be able to find a huge variety of this type.
A Brief Buyer Guide on What to Look out For
Cylindrical and toric lenses, OTG frames, lens fixing systems, all the jargon can become overwhelming and confusing when shopping for your next ski goggle.

I can help you break some of it down into the essentials and important considerations you should be paying attention to under all the confusing terminology. Then you can make your own informed decisions.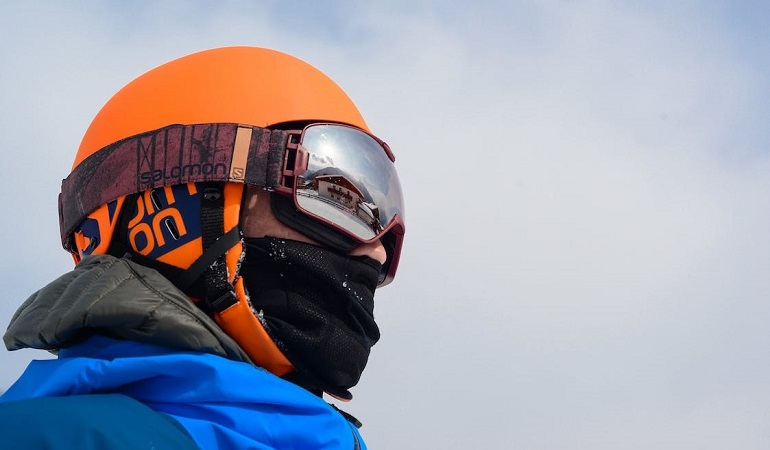 How Should They Fit?
Seamless fit is extremely important. If you want to spend a whole day out on the slopes, then your equipment has to be comfortable. When you have ill-fitting gear, it will become a nuisance quickly and take away from the joy of the mountain.

Make sure you get new pair of goggles that fit your head shape. Too narrow and you will lose sight at the sides of your eyes and get a headache, too big and they won't fit your face and will slip all over the place.

Most brands manufacture different sizes to cater to people with smaller faces to the ones with relatively larger faces. Although a medium fit design usually works for most skiers.
What Lens to Use?
I have spoken about lens quality more than anything else in these reviews. Companies take huge amounts of care in the way their lenses respond to light conditions. The technology going into this one factor is huge.

Lens shape, lens quality, lens technology, and light conditions are all worth taking into consideration. Will you be in low light, bright sunlight? or a mix of both.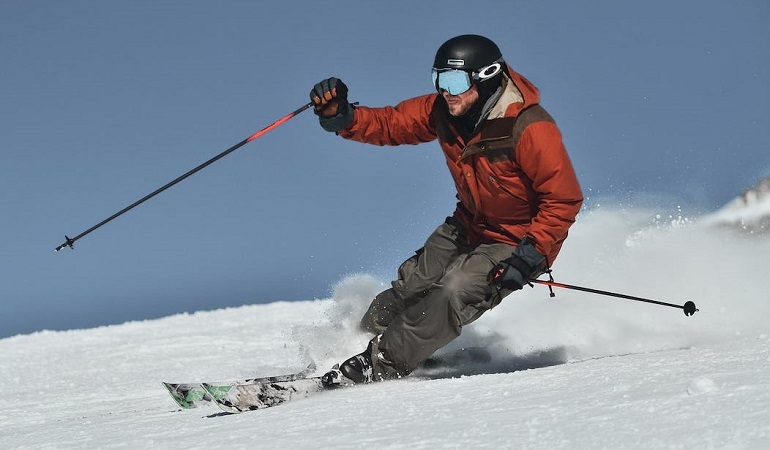 In general, ski-specific goggles utilize three forms of lenses: spherical, cylindrical, and topical. Most goggles are made of two lenses with a foam divider creating a gap between layers. This gap provides insulation and prevents the steaming up of lenses.
What Style of Interchangeable Lenses?
I owned a lot of different styles of goggles, each with its own interchangeable lens system. A fair number now design theirs with magnetic systems, and this is for a good reason. It is easily the quickest and most convenient method of all I have tried.

Being able to swap lenses depending on light conditions is a godsend. It is a technology I will always seek out, even if it is a little more expensive.

Interchangeable lens options are a great way to adjust to different conditions. This mechanism reduces eye fatigue and provides clarity on brighter days. If you ski on low-light days, you won't get far without a good pair of twilight ski goggles.

Everyone has their own methods of changing lenses. They all want to make it quick and easy to swap from one to another while wearing skiing gloves and on the fly.

Finding the right one for you is the only thing that will work. Magnetic changing systems are the current favorite, but we still see clip-in methods, such as with the Oakley Airbrake switch system.

On the whole, I would always look for a pair that offer interchangeable lenses. Being able to adapt to different light conditions is such a benefit, your eyes and your riding will thank you.
How Important Are Venting and Extra Features?
Venting is very important with goggles. Most will come with a treatment that stops fogging inside the lens and with a lens shape that helps prevent it.

Still, the most important factor is the ventilation system. Keeping good airflow through the lens prevents a multitude of problems.

Many backcountry skiers and snowboarders tend to give up wearing goggles if they feel too bulky or fail to prevent fogging and moisture buildup in bright conditions or on cloudy days.

Many goggles will come with helmet compatibility with the same brand ski helmets as they work together to vent air around both. I would keep an eye out for goggles that offer cross-compatibility to ensure they work no matter what you're wearing.

Other features to look out for are over-the-glasses compatibility, photochromic lenses options, and the very interesting super flow system for venting whilst standing still.

These extra features can often be gimmicks but, sometimes they do become the new must-have thing. Always have a read and research and decide if they would be great for you.
Which One to Get – Framed Vs. Frameless Goggles?
The best ski goggles of 2023 come in many styles – framed, semi-framed, and frameless, but framed and frameless rule the goggle market lately. The goggle frames only affect your vision from the sides and may even obstruct your view if the frame is not well-designed.

Framed ski goggles have been a classic staple for all ski goggles brand names, but these days frameless design is the name of the game. The frameless lens is larger in size and is held together with an elastic band that goes around your head to give a snug fit.

The framed goggles also provide a comfy fit thanks to their plastic or metal frame that protects against the elements in case of an unexpected faceplant. A good goggle frame provides a contoured fit on your face with its flexible structure and even pressure distribution.

Are Foam Padding and Comfort Important?
While wearing ski goggles, the part that touches your face is actually the foam padding specially inserted in the design to provide comfort and a secure fit.

The padding can be made of foam or fleece to provide great ventilation on the slopes. Ventilation is extremely crucial as discussed earlier to reduce fogging.
The History of the Ski Goggle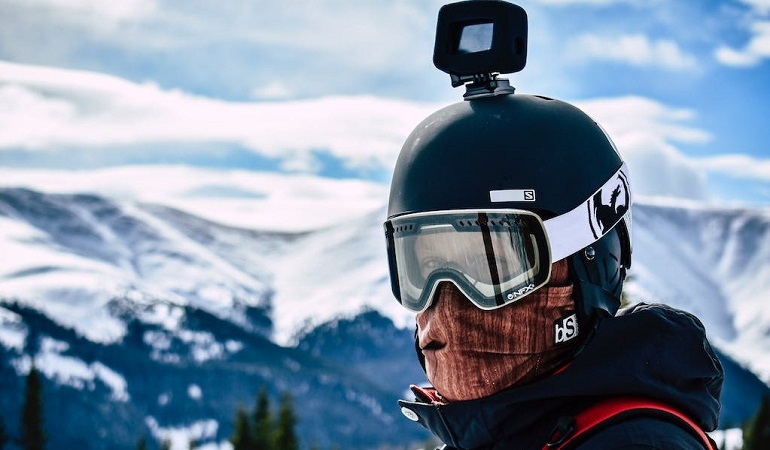 The first ski goggles date back to the Inuit and Yupik people in Alaska and northern Canada, who crafted winter eyewear from ivory, antler, and wood. These "goggles" had no glass lenses, instead relying on narrow slits to reduce glare and UV exposure.
But as 18th-century mountaineers soon discovered, masks without lenses only offered limited protection from glare and biting winds. Some of the first tinted eyewear appeared – specifically designed for use in demanding winter conditions. By the 30s, these goggles started to appear on the ski slopes.
In the 60s, Dr. Bob Smith developed the first sealed thermal lens, combining this with breathable vent foam to create some of the first "true" ski goggles in the way we would think of them today.

This of course coincided with the birth of Smith Optics, one of the leadest manufacturers of ski goggles today. Among other things, Smith Optics created innovative ventilation technology that helped avoid fogging.
Final Thoughts
No matter what you're looking for, it is probably already out there. There are a million technologies and styles that cater to whatever you want.
Shop around with some of the knowledge I have imparted and make your choice. Goggles are not just a fantastic way to look great on the mountain but also essential to being able to see every small change in terrain and snow condition.
A few casual skiers tend to take ski goggles as an optional piece of ski kit. Remember, no matter what skiing style you prefer, don't forget to wear your goggles on the slopes!
They help to protect you from freezing cold, snow blindness, UV rays damage, and injury in case of an accident. Unlike ski sunglasses, goggles seal your eyes from the cold air and flying snowflakes.
I hope you've understood the importance of wearing goggles for skiing and are ready to buy goggles for your next ski session! You can also buy them as a gift for skiers in your life.
Happy Shopping!