Wait, what? Your Instagram profile doesn't impersonate a roisterer? Haven't you been boasting about getting out of bed, walking, and getting to eat, because, apparently, that's not normal? Don't tell me that you don't even put your feelings on Snapchat with a black screen!
Allow me to educate you on how to appear a normal human in modern times. The solution is to capture your every moment.
On a serious note, collecting memories also make a great and healthy habit as it allows you to be thankful for all the blessings you are enjoying. No doubt, it also proves a great way of gratitude journaling.
But how do you record all the action on snowy terrains? The answer is you can use your cell phone in a waterproof phone case. But what if you are driving a snowmobile or riding a deck? Can you stabilize all those shaky videos? No.
So, who is going to play Lieutenant Mitch Buchannon? Definitely, a GoPro camera along with a suitable mount.
Best Overall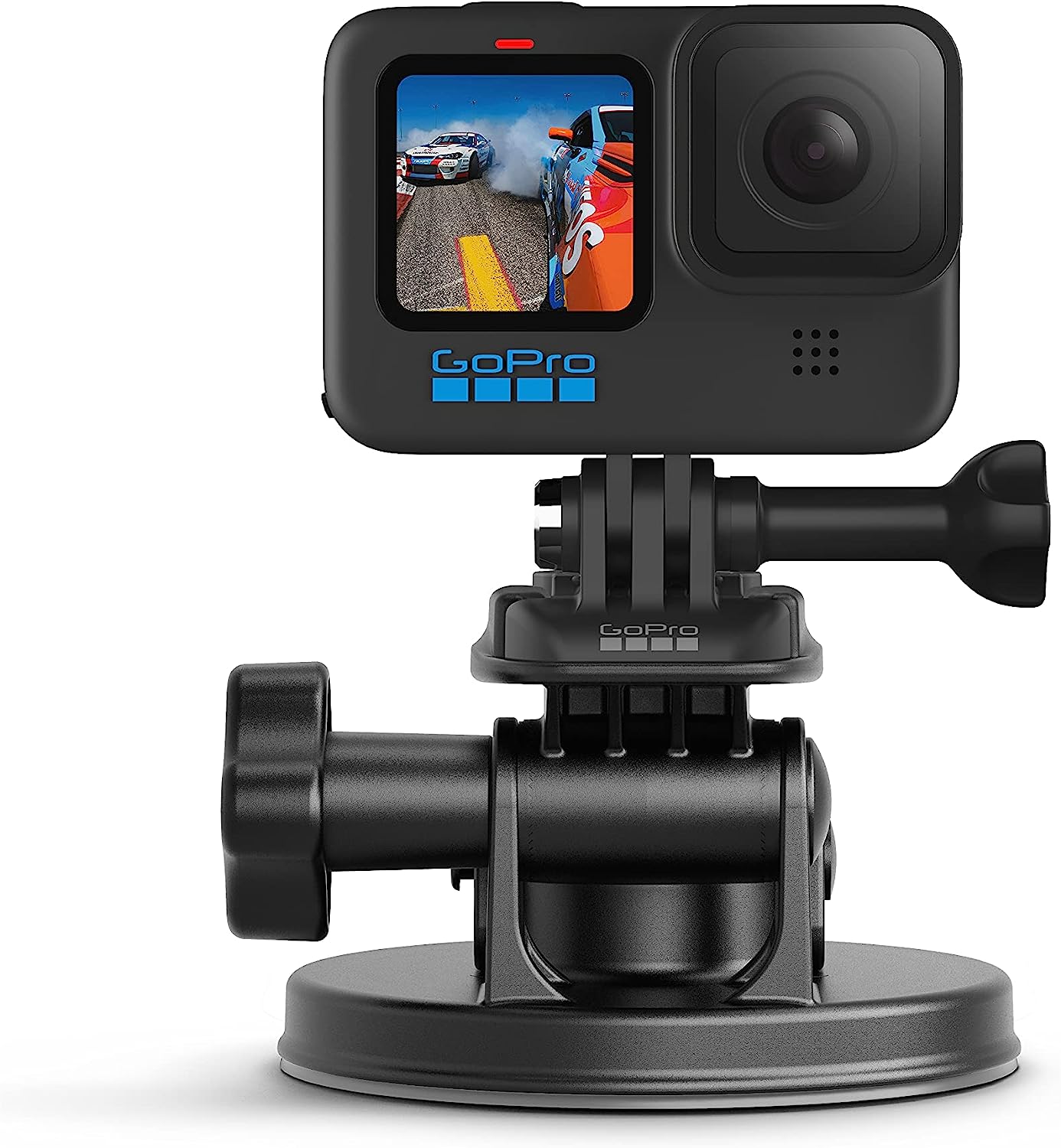 GoPro Suction Cup Mount
Compatible Devices: Cameras
Mounting Type: Suction Cup
Most Sturdy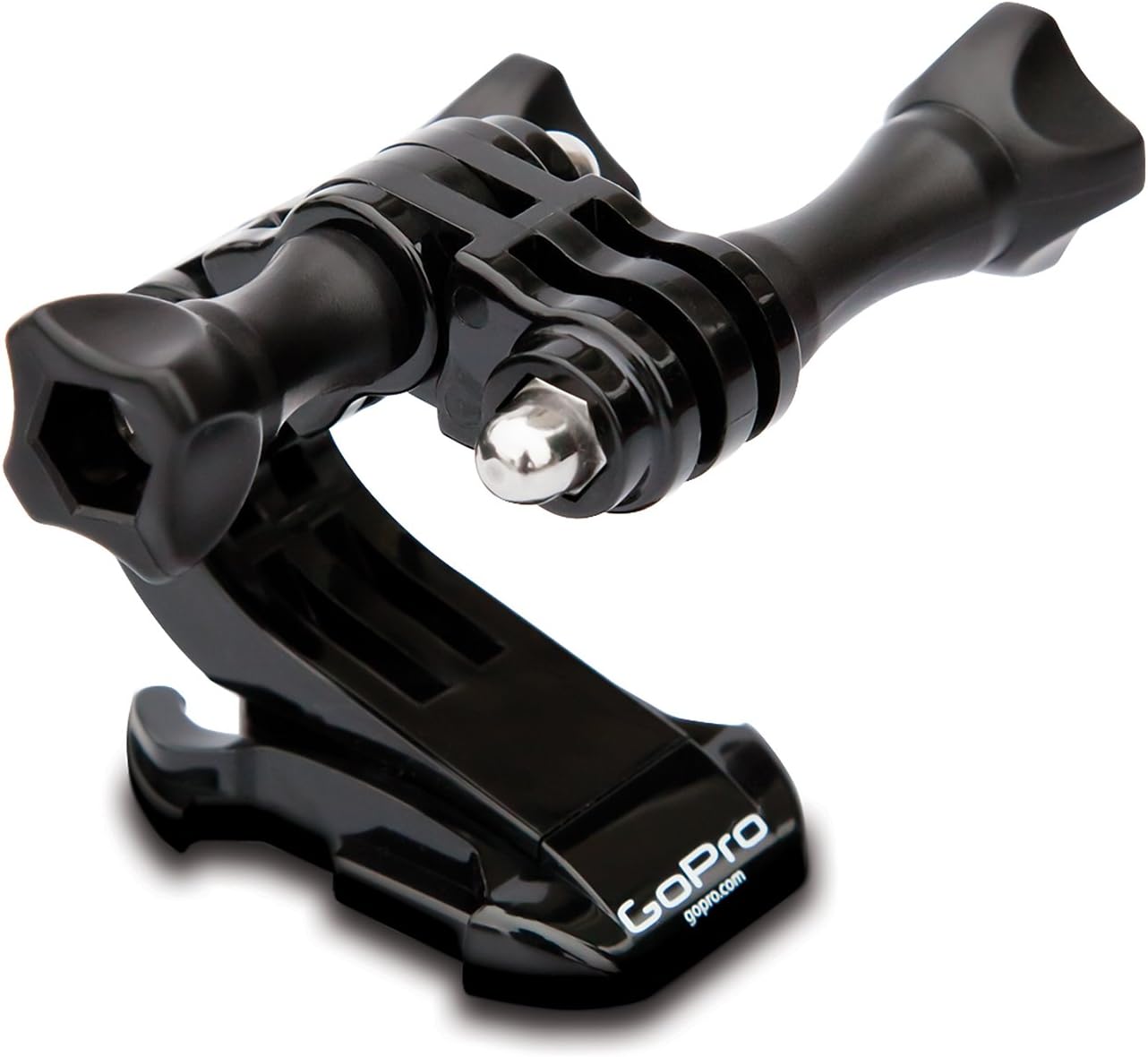 GoPro Helmet Front-Mount
Compatible Devices: All GoPro cameras
Mounting Type: Front Mount
Most Versatile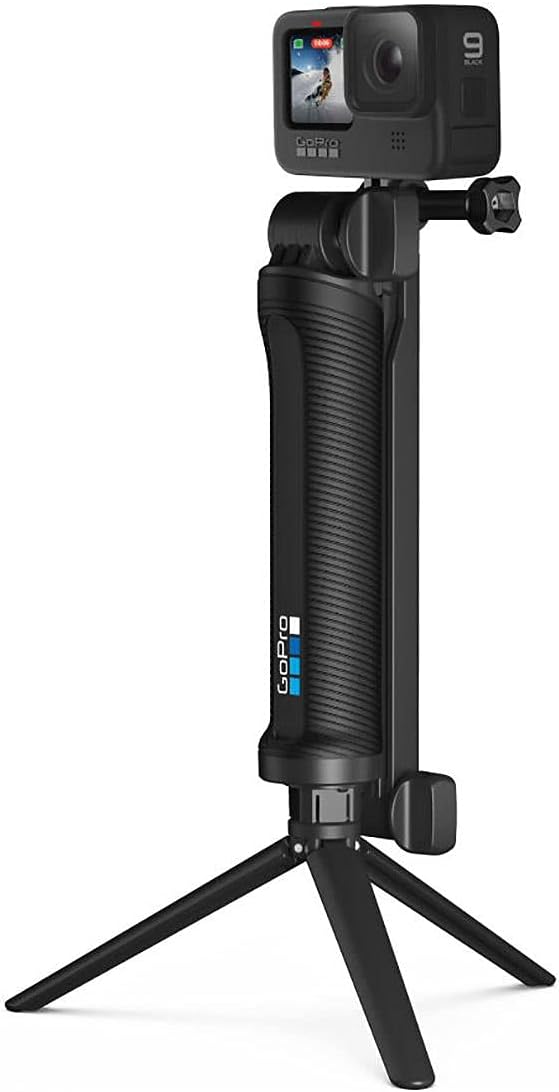 GoPro 3-Way Selfie Stick
Compatible Devices: Camera
Mounting Type: Tripod
High Quality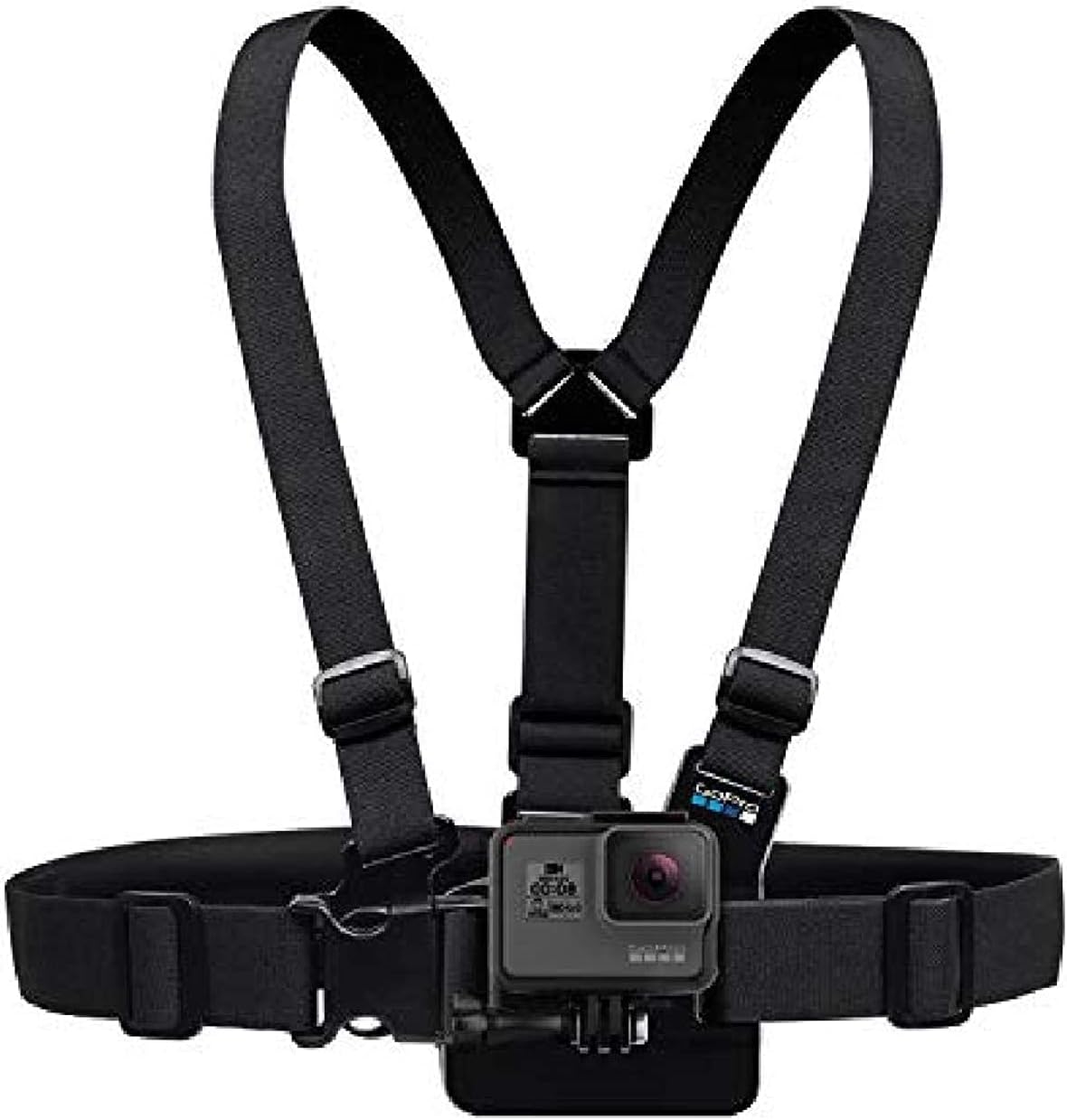 GoPro Chesty
Compatible Devices: HD HERO, HD HERO2
Mounting Type: Handlebar
Our Top Picks for the Best Gopro Mount for Snowboarding
There are various types of mounts available on the market for capturing high-quality photos and videos. The only thing you need to do is select the right one. Let's go and find out different types of mount for snowboarding adventures that are being offered by GoPro and applauded by its users.
Below I have put together a tiny list of some of the best gopro mounts for snowboarding you can find in the market.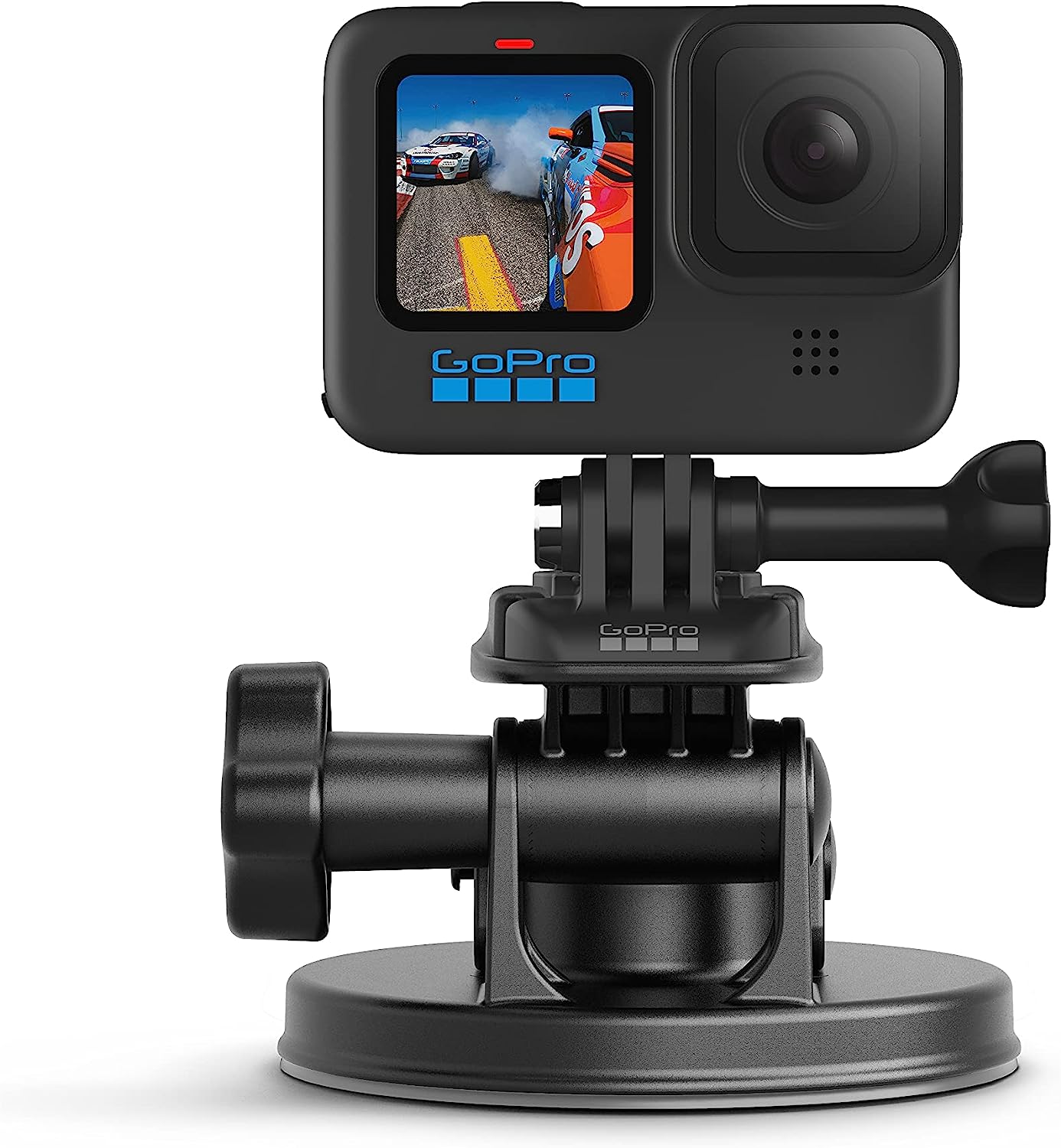 Although the GoPro Suction cup mount falls at the pricey side of the spectrum, it makes sure it delivers what is expected of it.
It in fact, exceeds your expectation when it comes to filming. The mount can be attached to various types of snowboarding helmets, although not all types as it is designed to adhere to a smooth flat surface. The very reason behind it is its engineering for cars mainly.
As the suction cup is engineered for stability and motion control, one can easily mount it on a helmet/bike/car and go flying without caring much about the footage quality. You know, The mount has got your back!
I mean, what more could you ask for? Your hands are free from a selfie stick or filming stands and your focus is only on the terrain. This ease of filming allows you to go back home safely and sound.
Well, you must be wondering what kind of helmet proves compatible with the suction cup. The answer is all the helmets with sufficient surface areas. You just need to stick it to the surface and let it rock your world.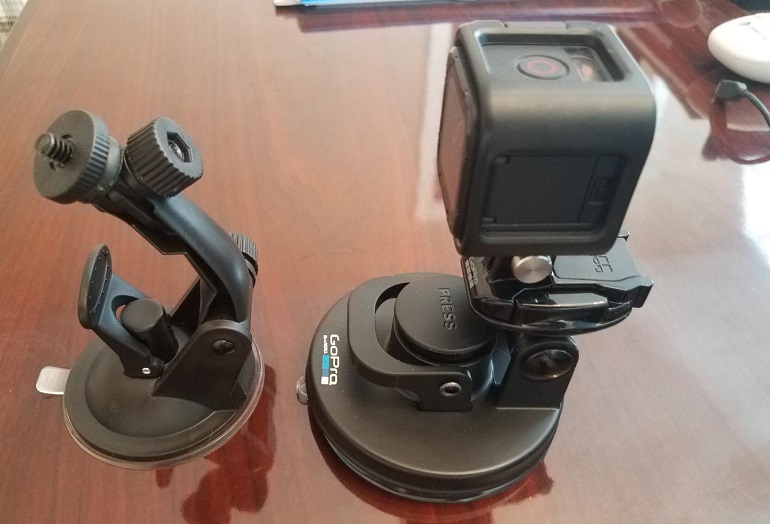 Besides the perks of having to film good-quality videos and photos, the mount also has some cons. If you think it through, the adhesive mount restricts itself from sliding or moving around. It only has an extra arm to let itself be raised off the board.
Just so you know, this arm allows you to set the angle of your liking, lock it, and let it film. This snowboard mount is indeed one amazing gadget to click wide shots!
As far as its construction is concerned, the mounts boast a durable design. It is made to tackle heavy use and harsh weather. Last but not least, the mount is very user-friendly so first-timers or beginners can learn a lot from it.
Features:
Mounting Type: Suction
Color: Black
Key Features: Adjustable, versatile (easy attachment to boats, bikes, and cars), best quality even at speeds of 150+mph, durable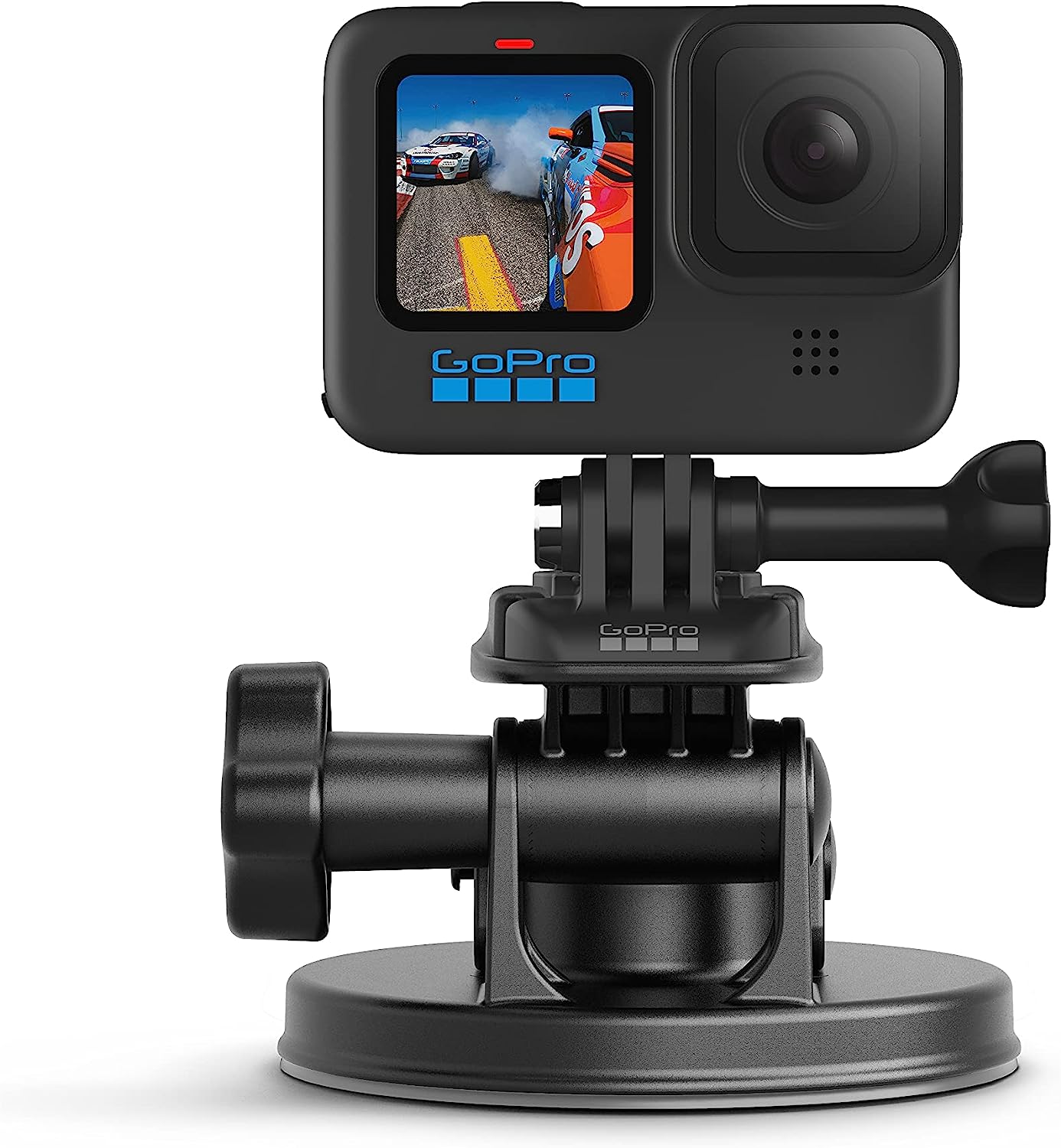 GoPro Suction Cup Mount
The price of "GoPro Suction Cup Mount " varies, so check the latest price at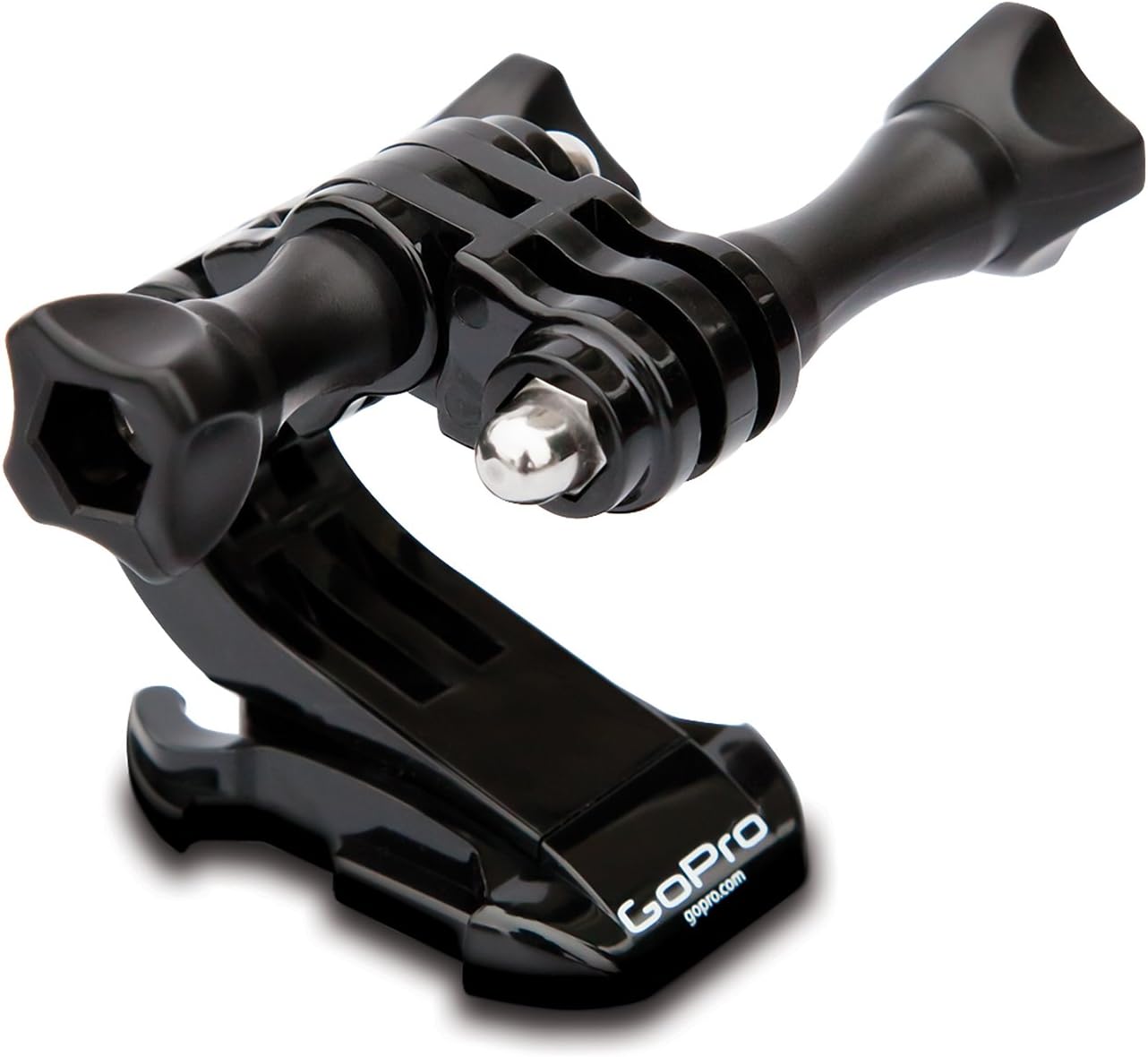 Let's talk about its x-factor; extension. The best thing is its ability to be mounted on the front side and its extension to capture yourself or what you are leaving behind. You must be wondering what exactly I mean by that.
This GoPro helmet front mount can be extended out in the front and turned back to capture yourself. You can make a lot of self-portraits with this one! Yikes!
It allows you to film from different angles and not restrict you to only one side. This magic feature unveils new horizons for capturing moments and making memories.
Since we are discussing the angle settings, let me inform you about the necessary hardware that you need to set perfect angles.
All those screws and plastic are sturdy enough to withstand difficult rides and make the mounting hassle a lot easier.
Believe me, when I say the hardware can easily take a bullet for you. Your helmet and hardware will go hand in hand and not part ways.
It won't let you down when you try to achieve a certain angle. So, whatever you choose, it makes sure it stays however you want.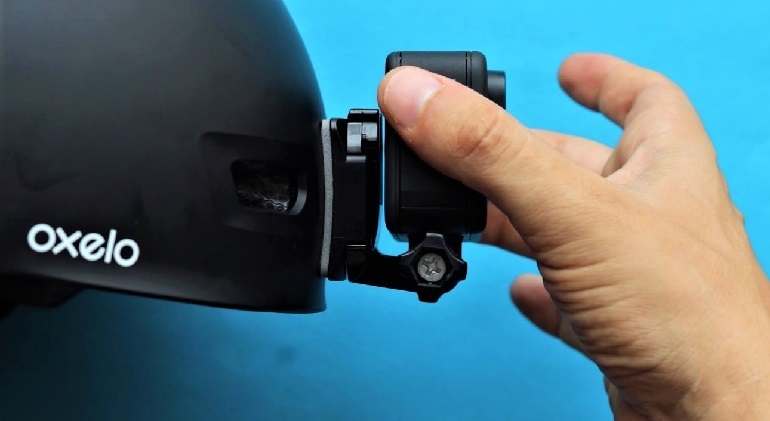 Moreover, it also includes a swivel mount, thumbscrews, adhesive strips, and one short twist.
The GoPro Helmet mount is compatible with all GoPro Hero cameras. You need not worry about compatibility anymore. It provides a stern and stable area for filming your moves on the snowy terrains without giving you a hard time.
Features:
Mounting Type: Front mount
Color: Black
Key Features: waterproof, versatile (can be mounted to all GoPro Cameras), durable, easy mounting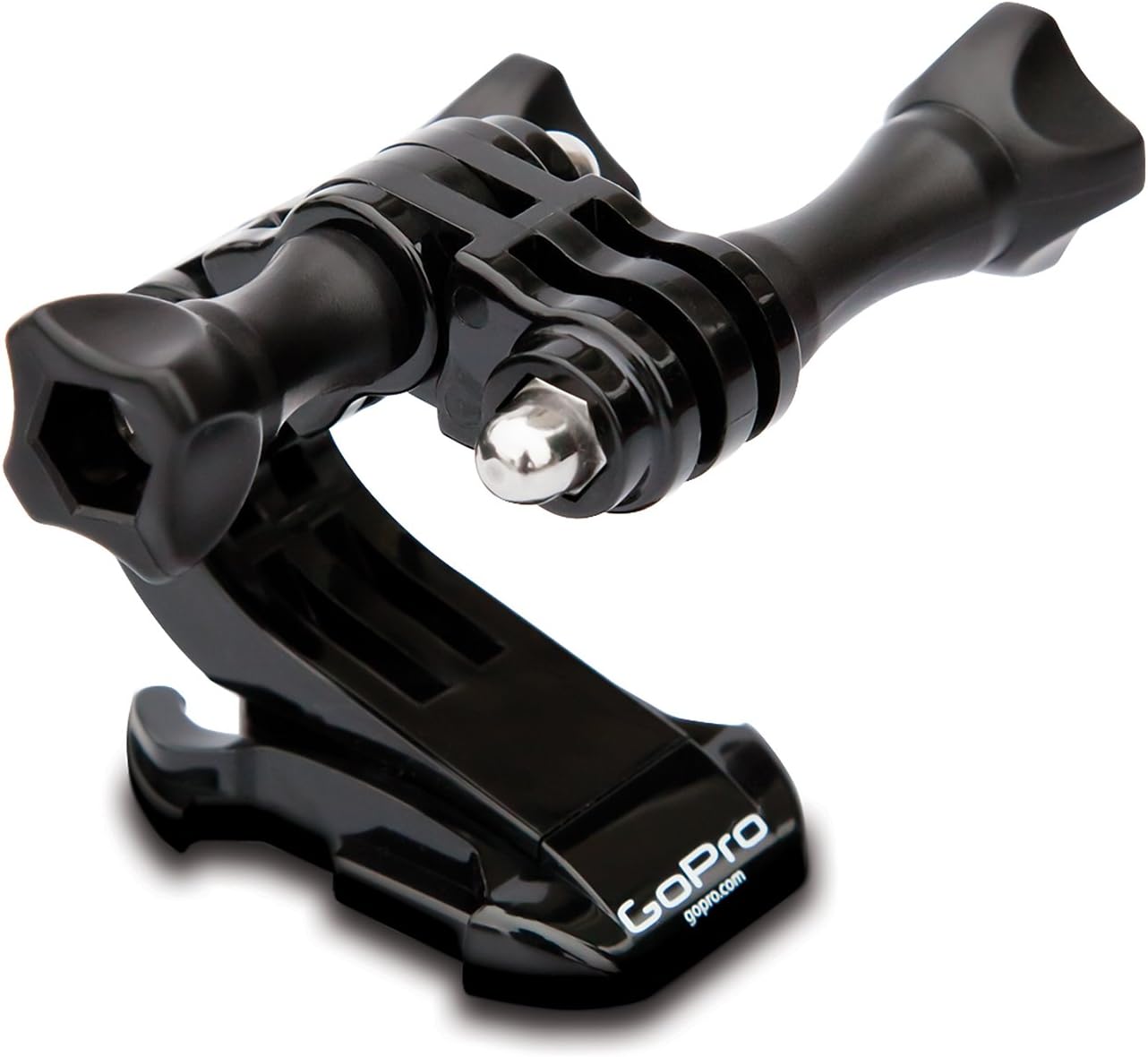 GoPro Helmet Front-Mount
The price of "GoPro Helmet Front-Mount " varies, so check the latest price at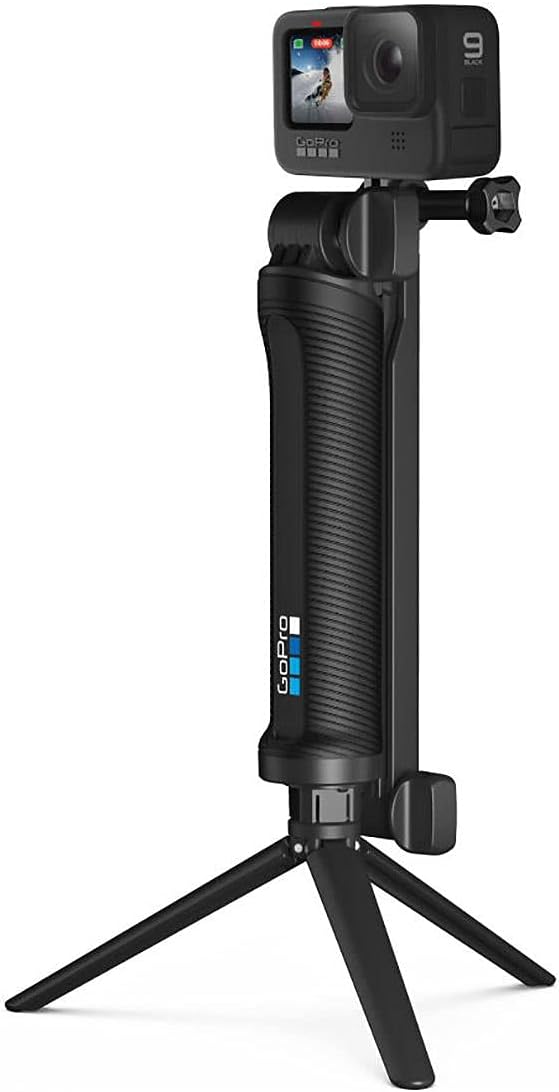 GoPro 3-way tripod advocates versatility at its finest. It provides a strong camera grip and allows arm extension for ultra versatility. Not just this, but it also lets you take shots of various natures.
The multi-functional camera mount features a handheld stick that you need to carry in your hand while filming. The tripod measures about 7.5 inches when collapsed, but it measures about 20 inches when extended.
With this GoPro tripod, you can enjoy the perks of filming in and out of water. What? Exactly! It makes one great waterproof camera mount.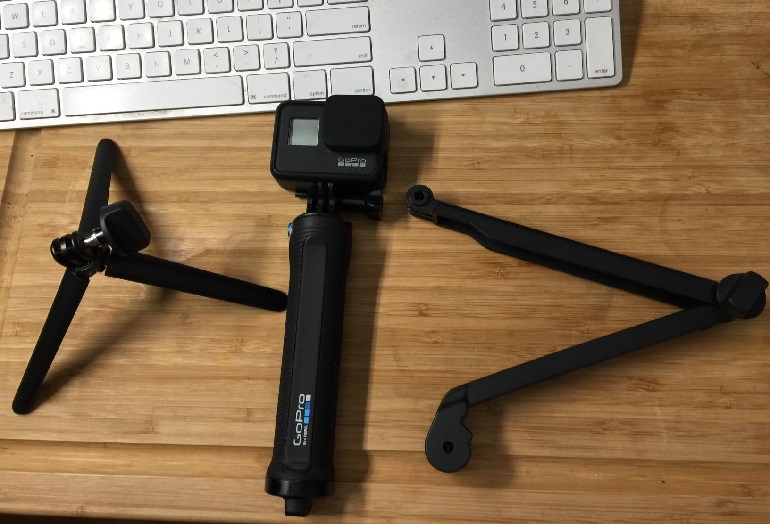 However, this tripod might not be a cup of tea for everyone. The reason is its requirement to be hand-held while filming. Many riders prefer their hands to be set free, so for those snowboarders, it might not be the best option.
Features:
Mounting Type: Grip only
Color: Black
Key Features: waterproof, versatile, sturdy grip, extension arm, screws, tripod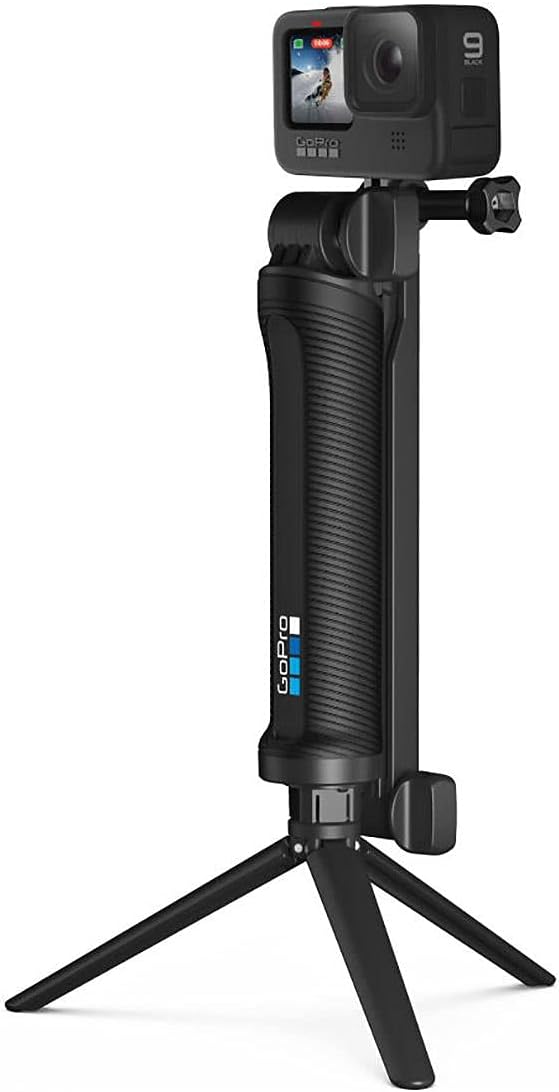 GoPro 3-Way Selfie Stick
The price of "GoPro 3-Way Selfie Stick " varies, so check the latest price at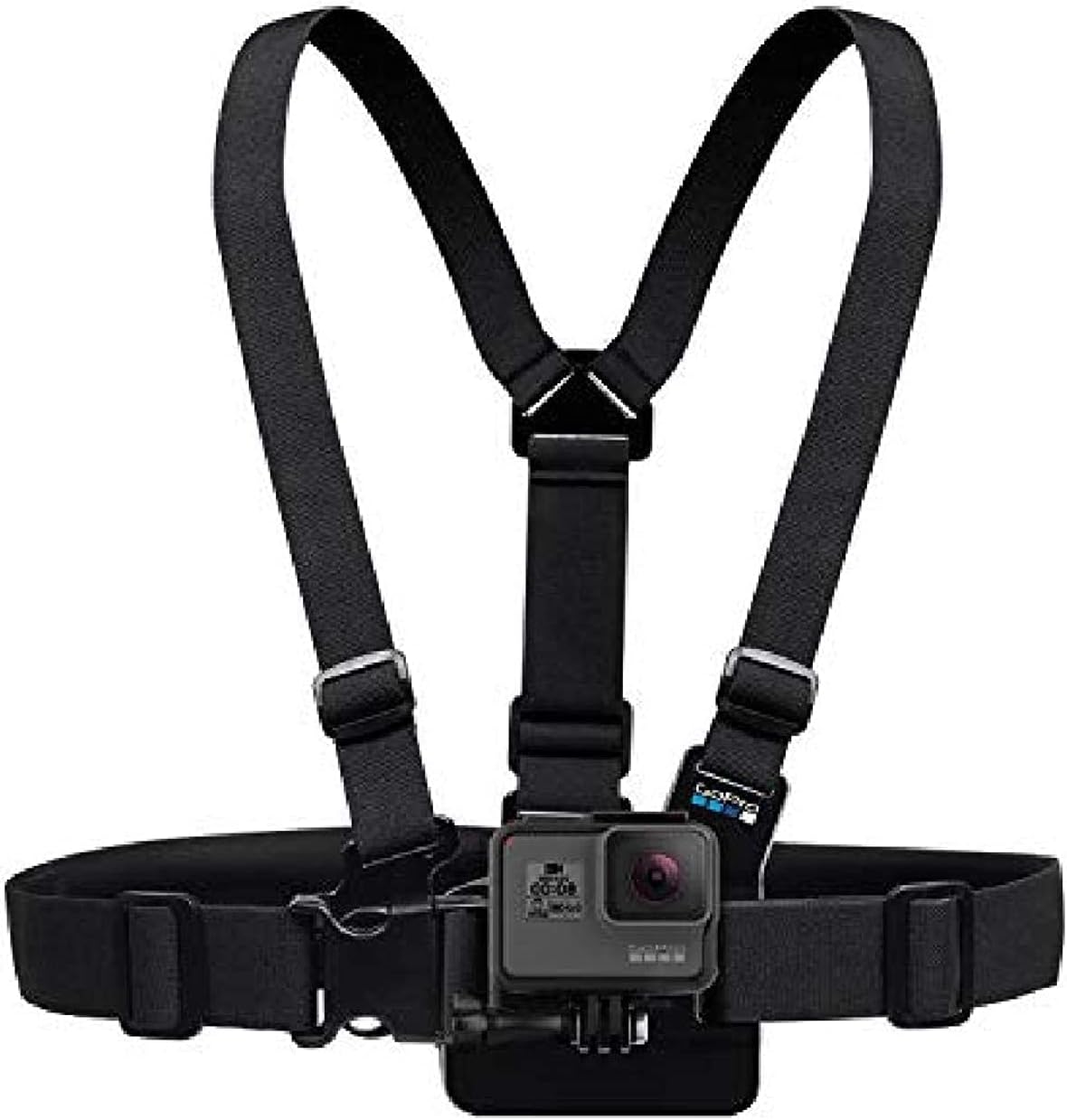 As the name suggests, this camera mount is supposed to be worn around your chest. The high-quality GoPro Performance Chest Mount promises nothing but a fun experience.
The chest mount feature lets you capture your actions from a very different angle than a typical helmet camera mount. The chest mount is made very breathable and lightweight. But its lightweight nature doesn't make you compromise on its performance at all.
Lightweightness and breathability only make it an easy-to-use product.
You only need to strap it around your upper torso and make adjustments per your body size. Once you achieve that comfortable, secure fit, you are good to go.
As far as its closure is concerned, the chest mount features a quick-release buckle to allow easy donning and doffing.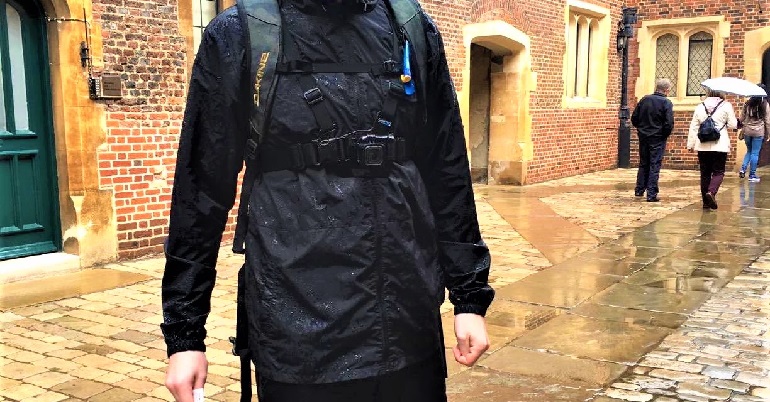 You must be wondering if it provides a stable platform for filming. Sure, it does. The camera mount can handle shakiness and vibrations like a pro.
Features:
Mounting Type: Chest Mount
Color: Black
Key Features: adjustable, breathable material, padded, lightweight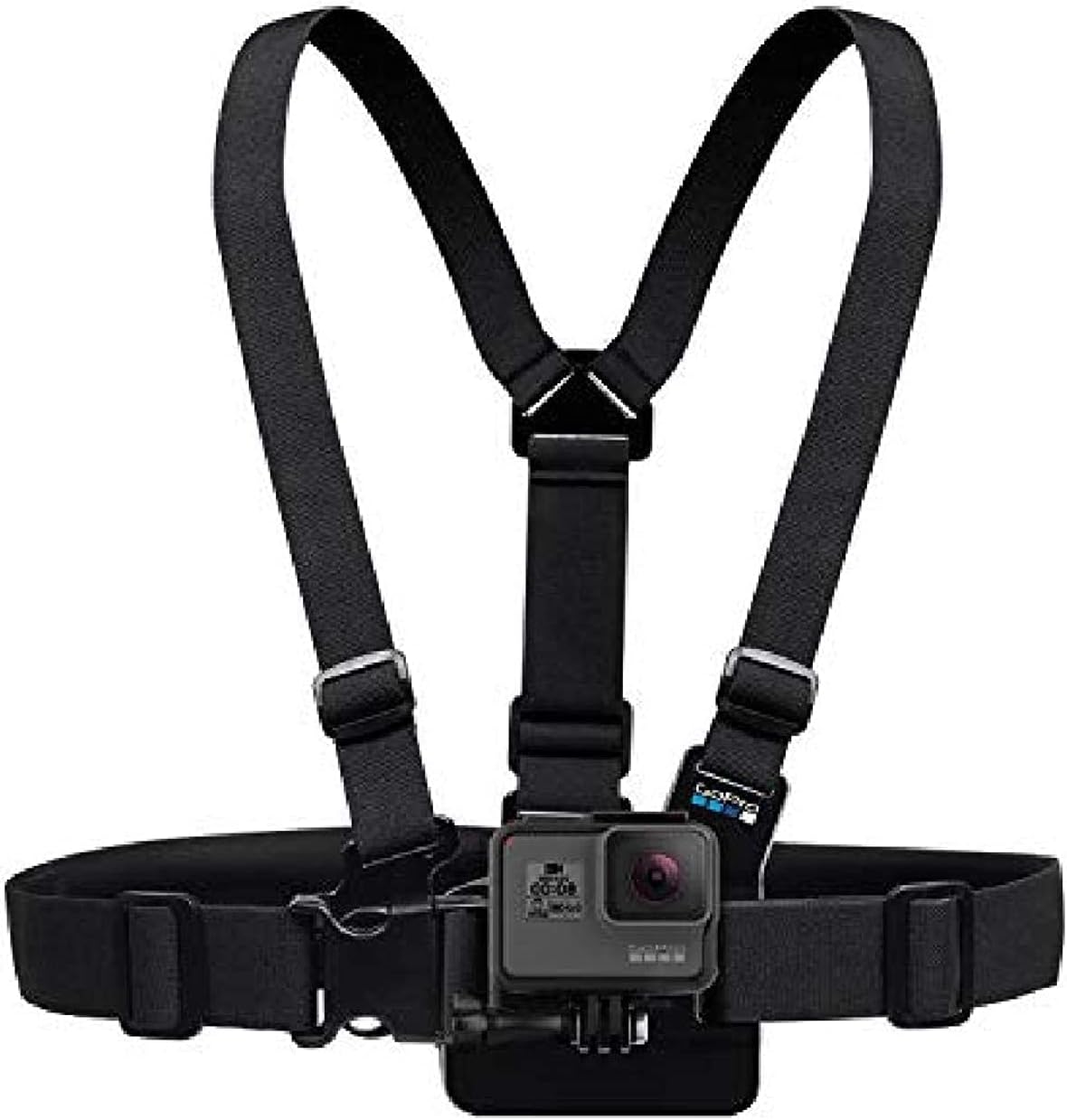 GoPro Chesty
The price of "GoPro Chesty " varies, so check the latest price at
How to Choose Gopro Accessories for Snowboarding
Let's see what stands crucial while buying a camera mount for snowboarding:
Purpose
The purpose defines the type you need. You need to decide if you want to film just like Andrew was doing or if you want something else to stand out.
For sure, you are also going to film using a mount and a snowboarding camera, but is there a specific style you fancy? Because different mounts deliver different shooting angles.
You need to decide if you want to film the terrain or yourself. Because all mounts don't offer the portrait option. Figure out what you desire, then find a compatible mount for the purpose.
Durability
One cannot afford to spend dollars ever so often on buying short-lived gear. Can you?
Just like the rest of your snowboard gear, the camera mount should also stay put in wild conditions. It should also stay alive after going under the hammer as your snowboard does.
You know, snowy terrains aren't cotton tracks, so your mount should be strong enough to tackle all those bumps and harsh environments.
While buying a new mount, always consider waterproof and abrasions-resistant gadgets with quality construction like metal.
Size and Weight
Bigger-size gadgets don't always translate into better performance, but sometimes they do. However, owning a big gadget has its pros and cons.
On one side, it is doing the most, while on the other side, it adds bulkiness to your overall appearance, and bulkiness creates problems when you are on the terrain.
Similarly, small-sized gadgets might lack some features, but it doesn't affect the rider's dexterity.
Shooting Angle
For some snowboarders, the viewing angle stands very important, and the mounting style determines the shooting angle of your mount. How it sits will define the type of footage you will receive.
Although all camera mounts share a mutual goal of providing great footage, the shooting angles vary a lot.
For example, a helmet front camera mount will let you film your ride from the very top, while a chest mount delivers a different perspective.
As each camera mount records differently, you need to do your homework before deciding on any mount. If it fails to deliver the type of angle you want, it might ruin your mood overall.
Stability
When you are flying on a deck and killing the powder snow, it is not in your capacity to keep your body steady, even if you try. You are constantly moving your body and making your way through the terrains.
In that particular condition, it gets hard to record unblurred video and photos.
But that is exactly where the camera mount comes into action. It takes the responsibility of providing you with good quality footage with excellent stability even when you are moving a lot.
While purchasing a camera mount, always remember to buy something with superior stability and quality adhesion. Such qualities keep the mount itself from shaking a lot.
Useful Tips
Before you buy a GoPro camera and camera mount, it is necessary to get a hold of its operation. Remember, GoPro makes complicated devices.
You need to learn how the camera works and how you can mount a camera mount. You can always find numerous videos on YouTube to learn the basics.
Your photography quality will improve only if you learn the tactics. You should know when to switch to chest mount or helmet mount, 4K, or time-lapse. Or Slow-Mo?
Final Thoughts
The best overall gopro mount for you boils down to your personal preference and need. While buying a camera mount, you should consider your taste and needs with painstaking accuracy.
Secondly, you should learn at least the basics and decipher complicated devices before getting your hands on one. I mean, there is no point in capturing bland photos with action cameras that any layman can also capture. A GoPro mount is an excellent way to get that perfect shot!