Getting frostbite on your patootie and spending your winter vacations thawing your rear end is hardly the attitude you want to kick off the snowy season with.
Skiing in all actuality is a great bonding activity, and it's crucial that you prepare for the sport appropriately to see what adventurous ski holiday lies ahead of you.
Aside from the basics and bare minimum requisites like packing ski gloves, ski masks, and moisturizer; the biggest and most important element to consider is what to wear under ski pants.
Elaborate and specific like an art practice, there is a beauty and strategy on how to wear ski pants to eliminate chafing and winter clamminess and ensure a trouble-free and smooth skiing experience.
Let's get into it, shall we?
Overview of Ski Pants
Ski pants are specifically designed trousers composed of usually two layers; a liner and an outer shell to help skiers battle the biting cold weather. You will find that some snow pants from higher-end brands also have an additional insulating mid-layer.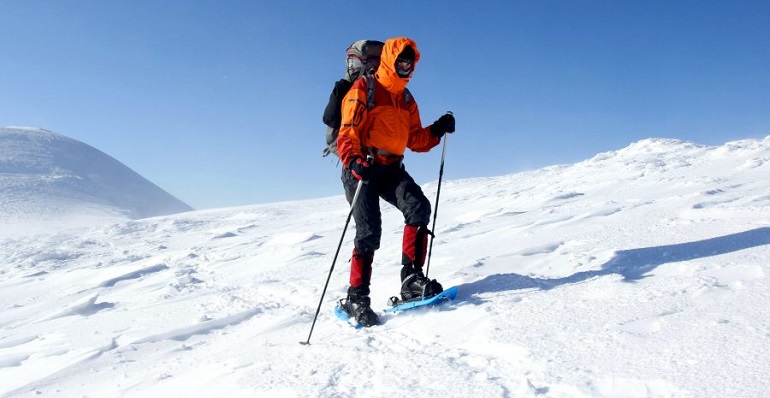 Most often, the external surface is made of a waterproof fabric layer that repels moisture (a.k.a a bonded waterproof membrane), and the inner cloth could possibly be nylon or polyester.
However, snow pants don't boast any moisture-wicking properties; therefore you need to wear base layers to let your body under stay dry and snug.
That's where things get technical, but don't you worry; we'll break it down for ya!
Base Layer Basics
Depending on whether you prefer your body temperature to run hot or a bit cooler on snowy days, your choice of base layers to wear will differ. However, you can vary your choice of cloth and GSM (weight/thickness) only.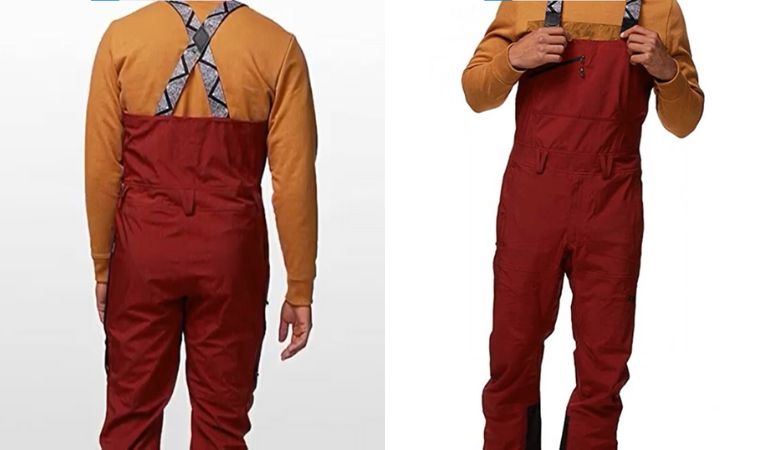 When selecting the best base layers, you have to ensure that they aren't completely form-fitting, but instead snug. Compression pants, gym leggings, and second skin kind of base layers aren't recommended.
Excellent base layers allow you full mobility and comfort under ski pants while also having a bit looser fitting.
Fabric
The key to selecting base layer fabrics is ensuring they are the moisture-wicking type. Since ski pants liners don't wick moisture, the base layer underneath must repel dampness from the skin.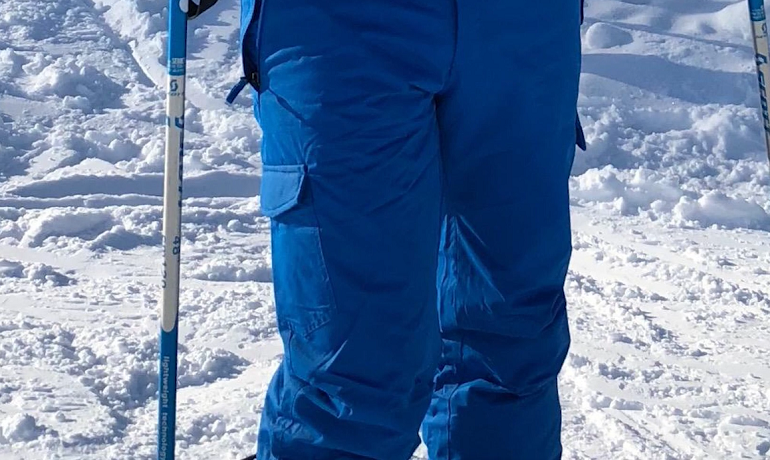 The advantage of such a base layer allows for quick drying of all the sweat you work up during skiing and helps regulate body heat under your layers. Basically, your choice of base layer cloth will determine just how comfortable your cold skiing experience will be.
Let's take a look at the most popular base layer fabrics in the market.
Polyester
A top choice of many, people choose polyester base layers due to their versatility and diverse blend options. They are normally manufactured with spandex or elastane, which upgrades the base layer pants to be highly breathable, absorb more sweat, and eliminate all moisture.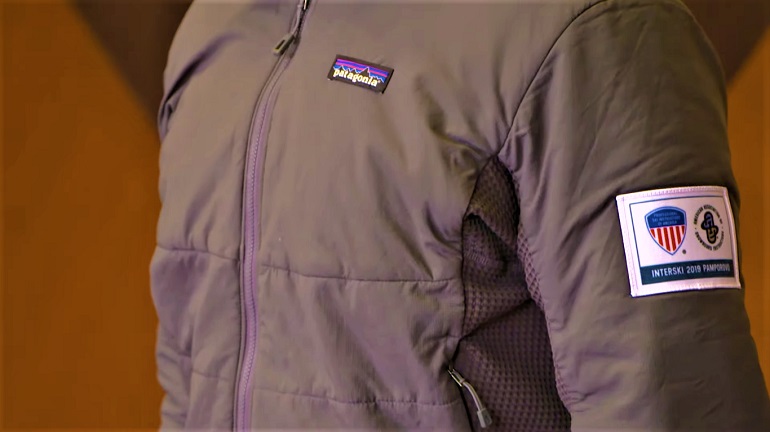 For sensitive skin buddies, polyester base layers are also found in variations that have a brushed ultra-soft extra layer inside. Whereas, if the ski pants have an insulating layer, then polyester is the lighter option as it won't blow the meter on your body temp.
Merino Wool
Water resistant through and through, merino wool is a popular and highly recommended material for a base layer. Not only is it snug, warm and cozy, but it is also 100% naturally manufactured which instantly wins the approval of eco-friendly users.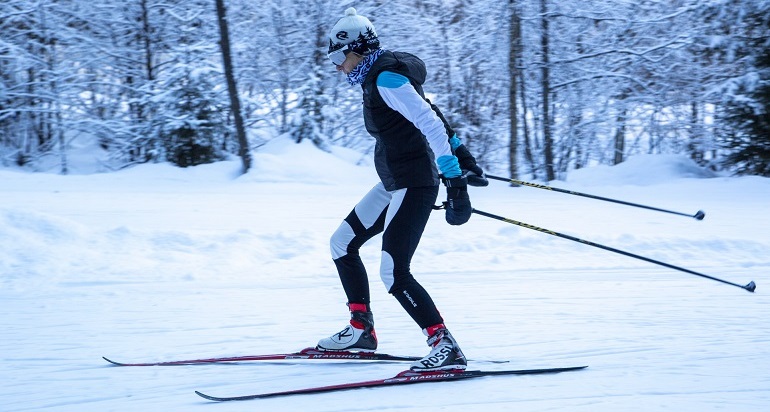 A downside to Merino base layers that makes me keep them as a last choice is the time they take to dry off completely.
However, it is hardly a disadvantage when looking at how incredibly warm it keeps me on extremely cold days by generating maximum body heat and entrapping it between my clothing layers.
Types, Form & Fit
Fabric type isn't the only big question to pop up when deciding to wear a base layer. There's more!
The Classic Base Layer
A classic base layer goes underneath all your clothes and can be made of either polyester or merino wool. However, if you're like me and are born with sensitive skin prone to chaffing, I suggest you go for polyester as your base layer fabric.
Polyester base layers are my go-to always because not only does my body temperature naturally spike up very quickly, but I'm also very irritable with ill-fitted layers. Therefore, with polyester as a base layer option, the material fits snugly against the body and maintains a normal temperature at all times.
A merino wool base layer would keep you warmer than polyester, but those tend to be a bit looser and less fitted. On the other hand, synthetic fibers can rack up a smelly stench quite quickly, so almost everyone despises them.
The Long Johns
Long johns, or as I like to call them, long underwear, are easily my favorite thing to wear under ski pants. Actually, not just ski pants, but I like to wear them under normal winter wear when I need to double pack. Guilty!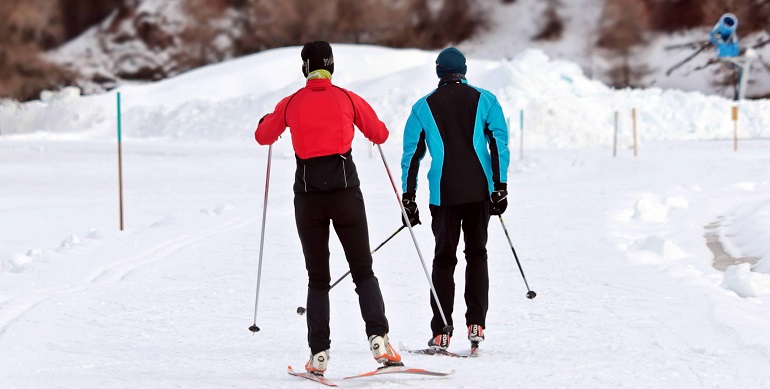 They provide the best protection and support but are not suffocating as long johns are usually found in polyester material which promotes breathability and wicking properties. So basically, I get to stay warm and not worry about getting all icky and sweaty damp from the added long underwear layering.
Leggings
Okay, okay! If you must…
Some skiers are very particular about their mobility, and agility and simply can't wear loose base layer pants under their ski pants. So, if that's your dilemma, then leggings are a good choice if you make a wise decision.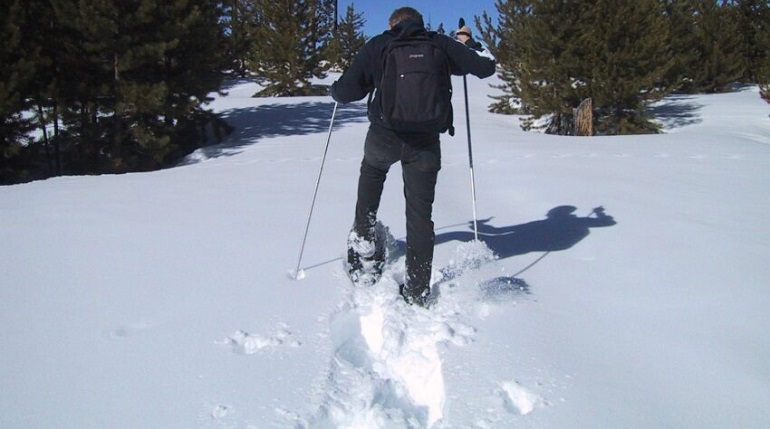 Firstly, ensure they are moisture-absorbent, and their offset flatlock seams are made to prevent skin chaffing. Secondly, you will need skiing socks as leggings tend to sit higher up on the ankles.
Base Layer Weight
You have 3 choices to make your pick from when deciding on base layer weight (GSM).
Lightweight base layers are good when you're working with a mid-layer or ski pants with an insulation layer during warmer days. They are primarily worn for stemming moisture levels and stabilizing body temperature (like long underwear).
A midweight base layer is at times worn to act as insulated pants when your ski location is a particularly frigid cold place.
Heavyweight base pants (also called thermal weight) are necessary where sub-zero temperatures are concerned (mountain ski trips) and are usually a bit tighter than the ski pants but not limiting skier mobility.
Pant Length
You can choose between two lengths only when it comes to base pants. The first is full length, which reaches down to your ankles like long underwear pants.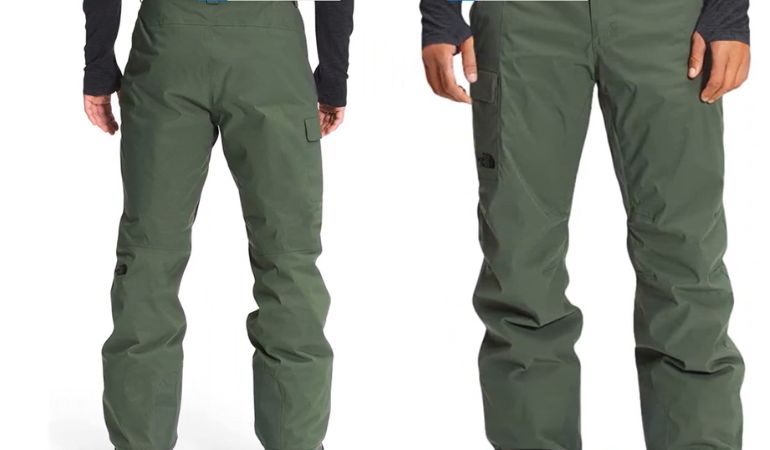 The other option is a three-quarters pant designed specifically for snowboarding and skiing boots. It stops exactly where your boot starts to prevent extra bulking in your feet.
Final Verdict
Paying attention to your skin type and what your body responds to positively is a key factor when selecting skiing clothes. Because at the end of the day, your comfort is what will drive you to show up with your best performance.
Go for absorbent, comfortable, supportive, and soft layers, and don't hesitate to indulge in some trial-and-error shopping.
If it doesn't make you completely comfortable, ditch it!