If you're not wearing a good jacket, you're not going to have much fun on the mountain. It's that simple!
When I was working as a snowboard instructor at Grouse Mountain, I used to groan inwardly whenever I saw one of my students wearing a poorly-made jacket. 
Why?
Because I knew that kid was going to spend a lot of time complaining about the cold, and I'd inevitably have to bring the entire class into the lodge for some hot chocolate at least once during the lesson. 
Don't be that kid!
Get yourself a nice, waterproof, and warm jacket before you go skiing or snowboarding this winter. You won't be a liability to your friends – and most importantly:
You'll have a lot more fun on the mountain. 
So what are the best ski jackets for winter of 2022-2023?
Let's find out…
Best Overall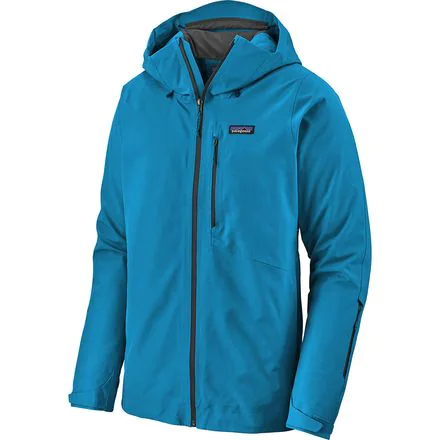 Patagonia Powder Bowl Jacket
Length: hip
Hood: helmet-compatible
Best Backcountry Ski Jacket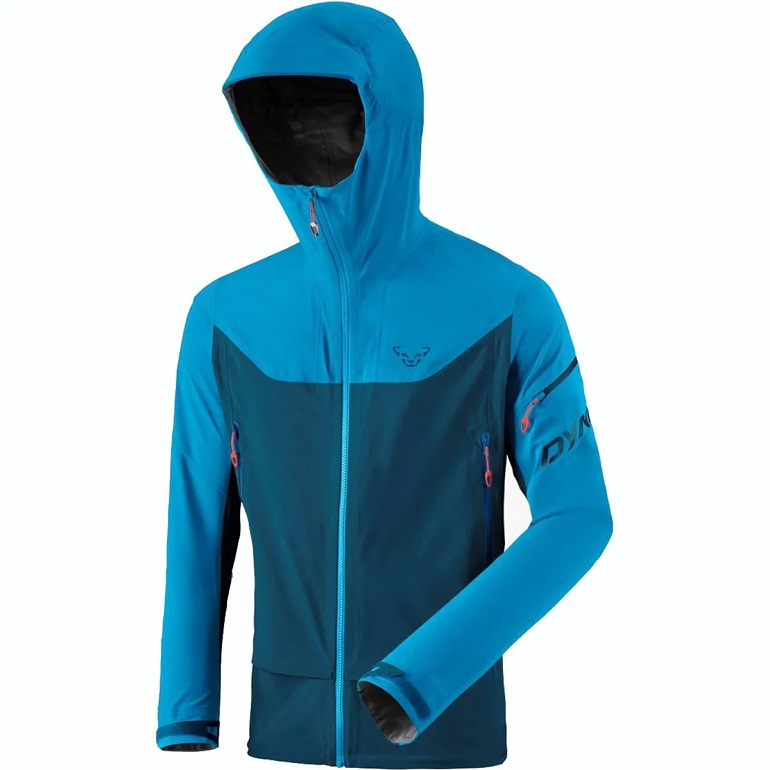 Dynafit Beast Hybrid Jacket
Length: hip
Hood: helmet-compatible
Super Versatile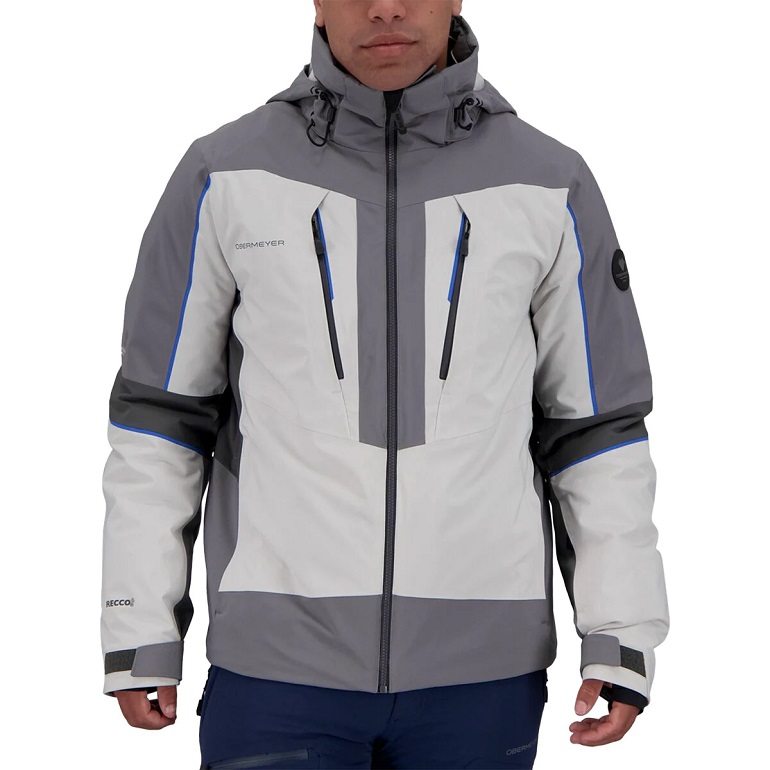 Obermeyer Charger Jacket
Length: hip
Hood: helmet compatible
Adjustable & Eco-Friendly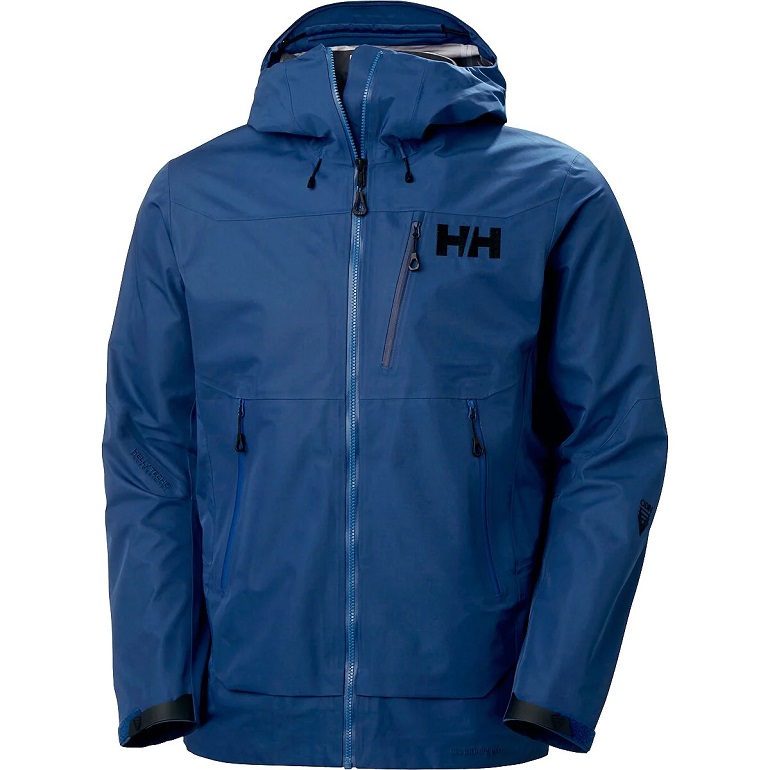 Odin Mountain Infinity 3L Jacket
Length: hip
Hood: helmet compatible
Freedom of Movement
Outdoor Research Skyward II
Length: hip
Hood:

helmet-compatible
Super Lightweight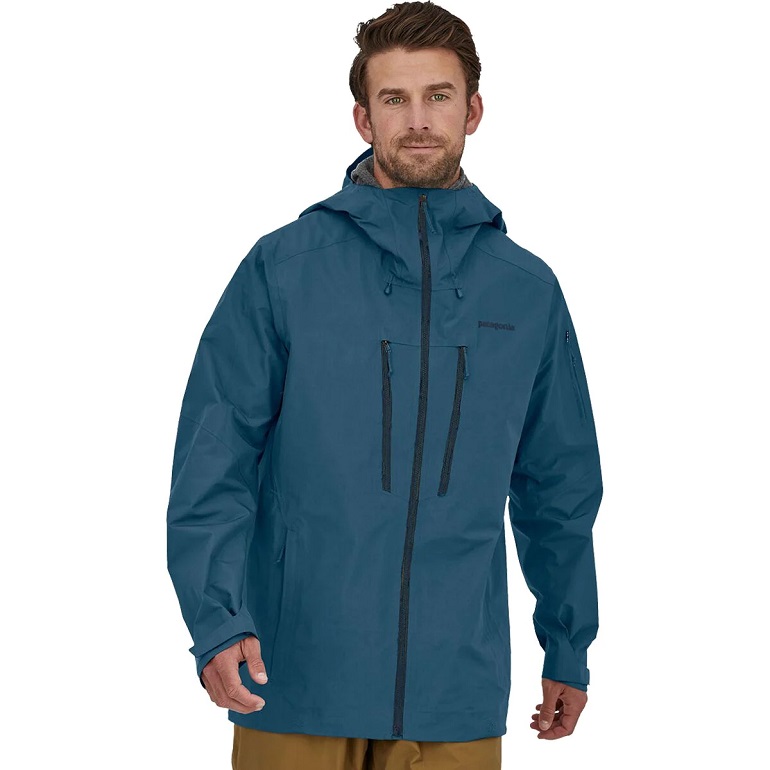 Patagonia PowSlayer
Length:

hip

Hood:

helmet-compatible
Reliable & Affordable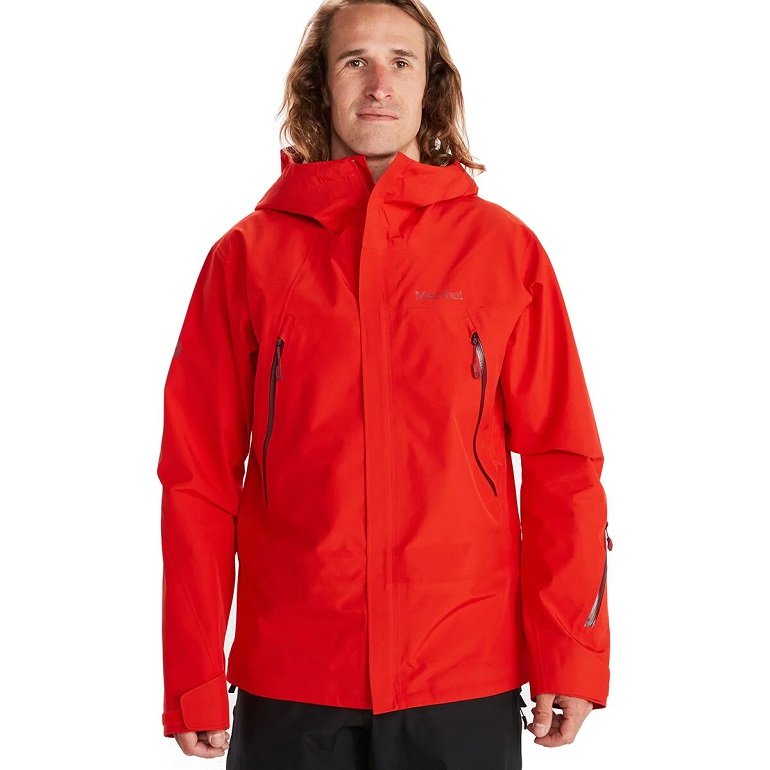 Marmot Spire
Length:

hip

Hood:

adjustable
Best Budget Ski Jacket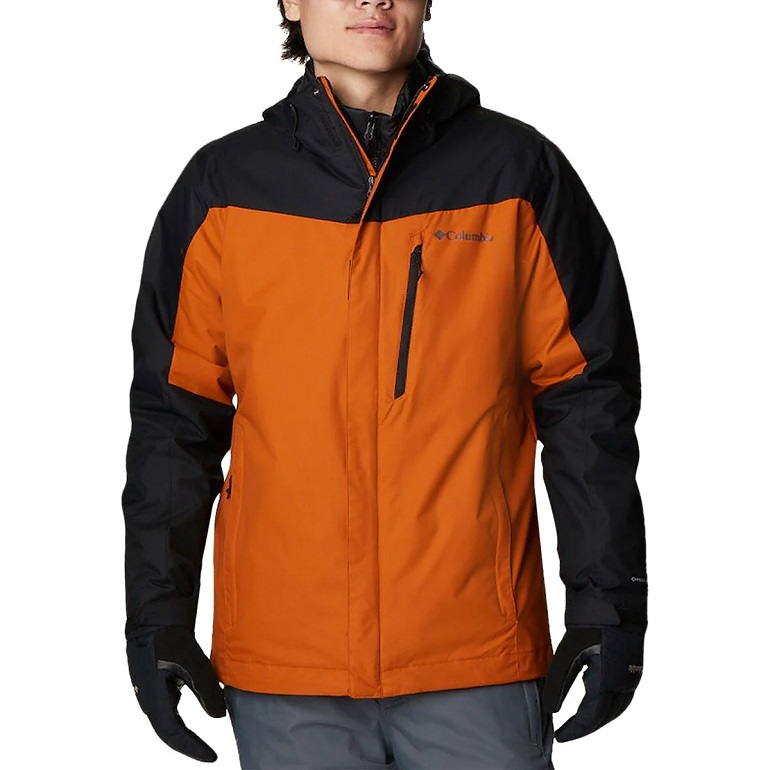 Columbia Whirlibird Interchange
Length:

hip

Hood:

adjustable
Supreme Breathability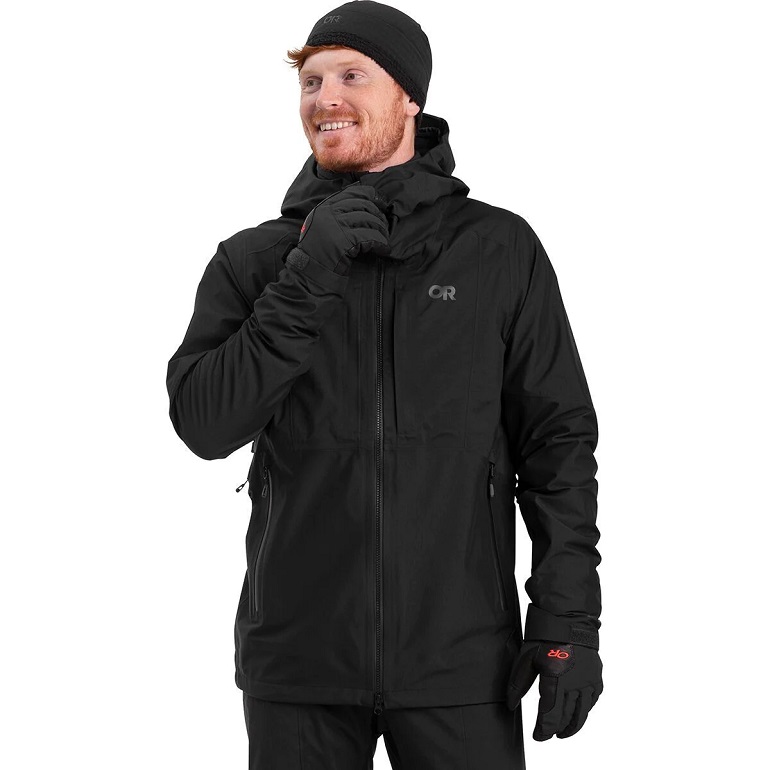 Outdoor Research Skytour Jacket
Length:

hip

Hood:

adjustable
Best For Women & Kids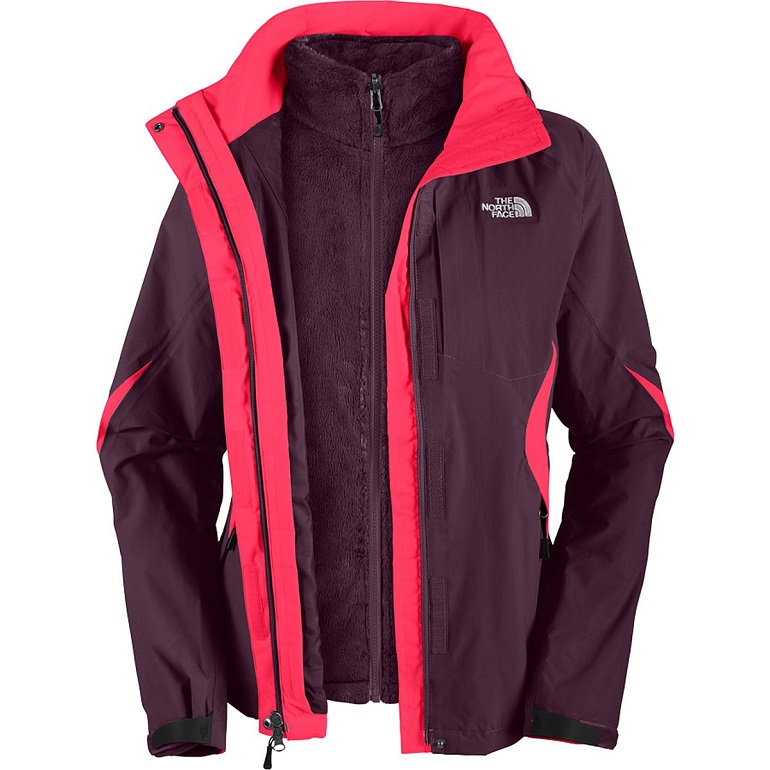 North Face Boundary Triclimate Jacket
Length: HIP
Hood:

removable
Best for Storage & Warmth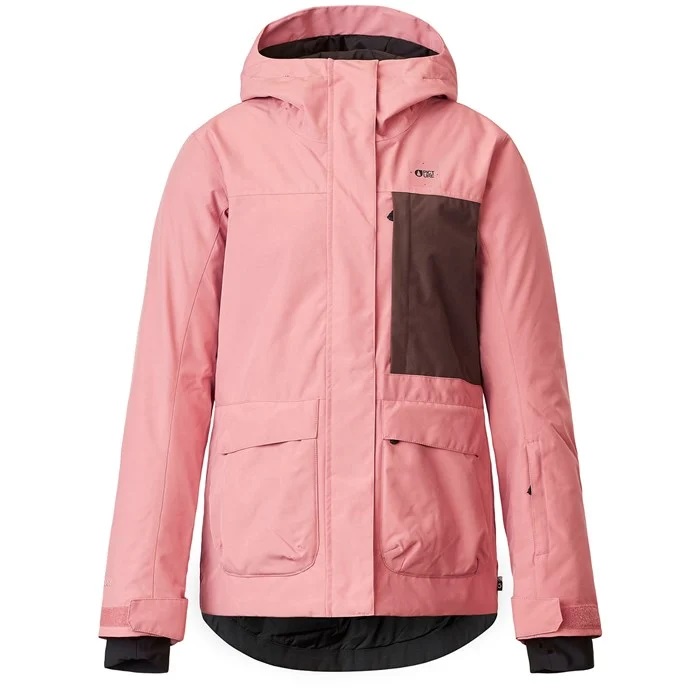 Picture Organic Sany Jacket – Women's
Length:

Hip-length

Hood:

Fixed
Stylish & Functional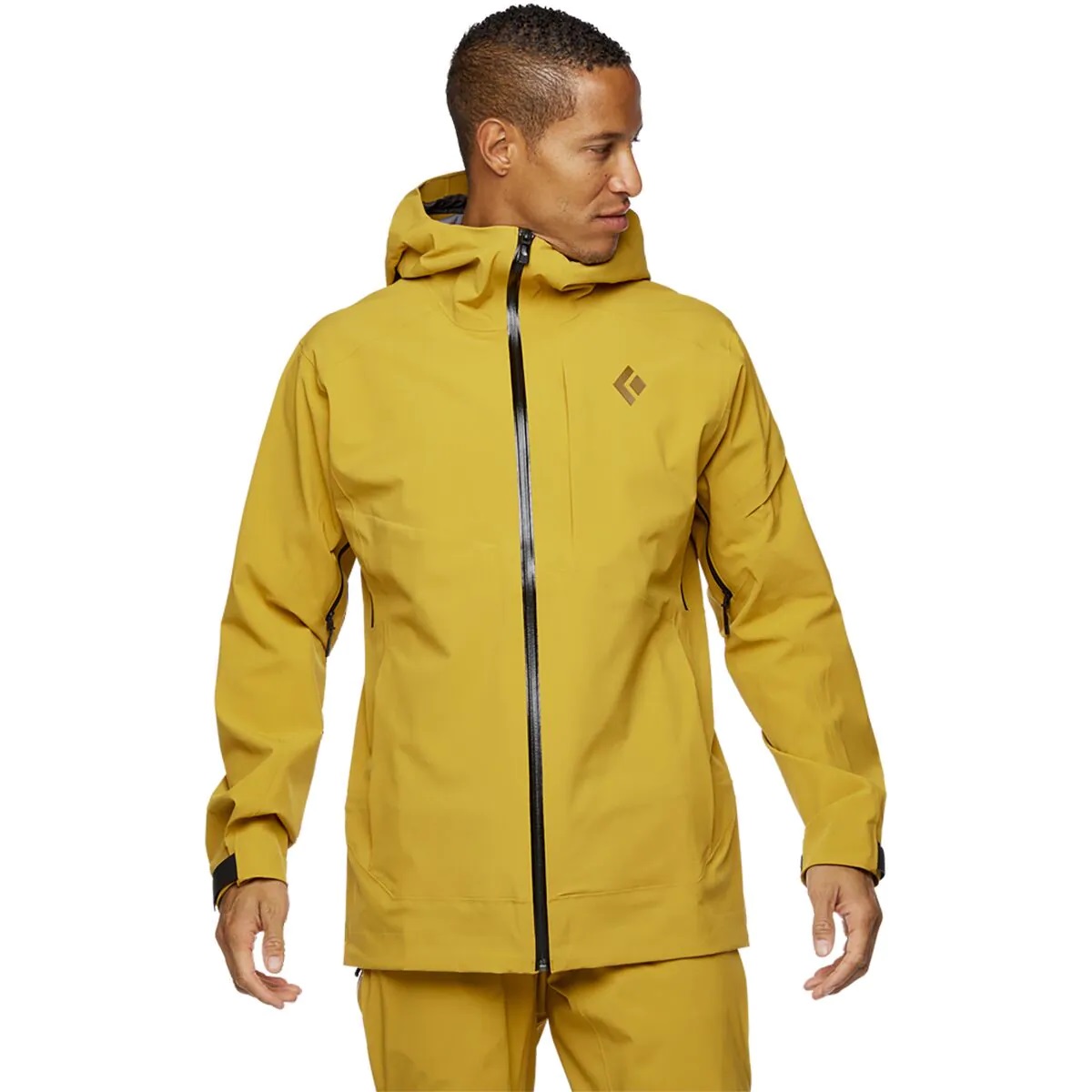 Black Diamond Recon
Length:

Hip-length

Hood:

Fixed
Best of the Rest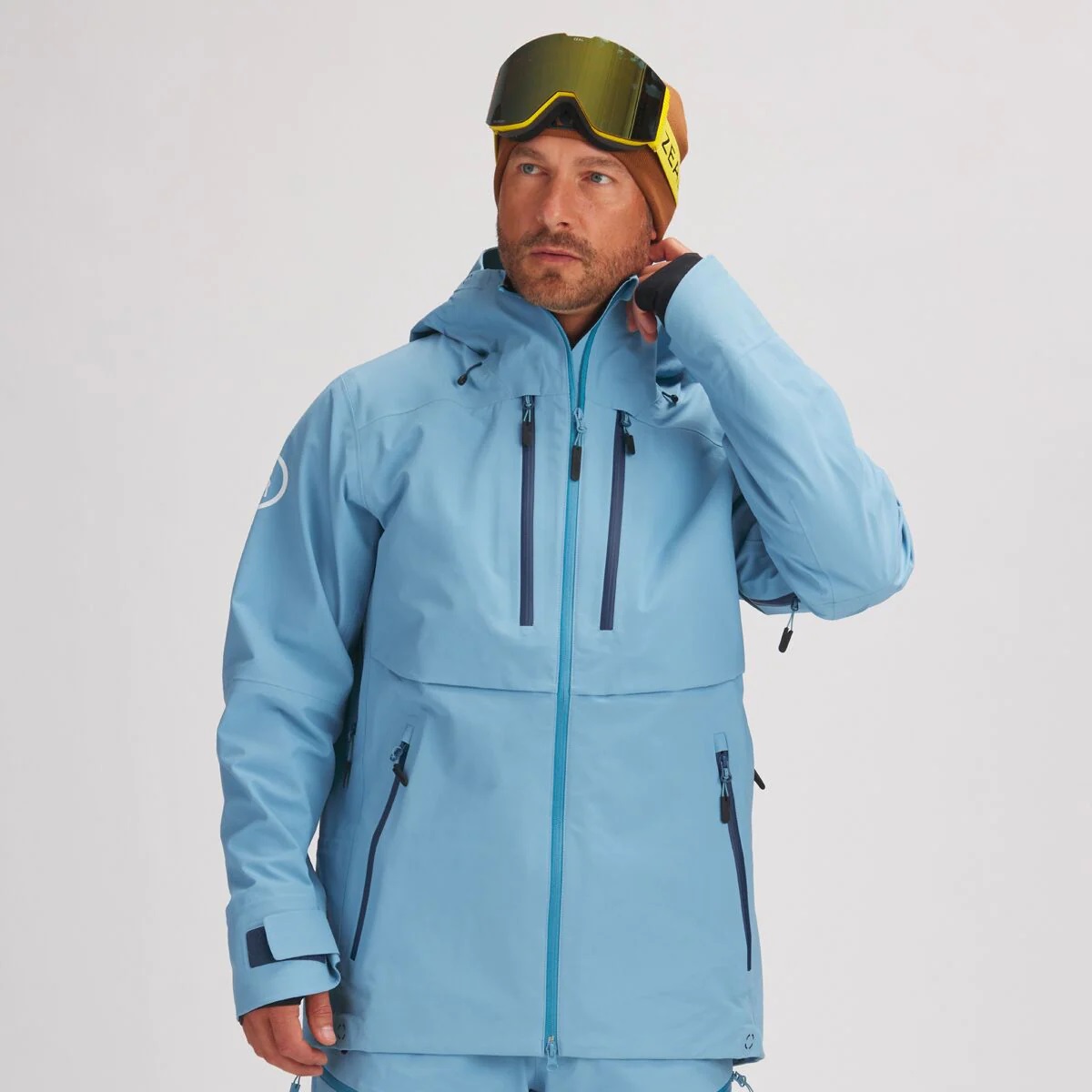 Backcountry Cottonwoods GORE-TEX
Length:

Hip-length

Hood:

Fixed
Best Ski Jackets – Top 13 Picks
The good news is that there are tons of amazing options for highly-advanced jackets that look insanely cool. We're talking cutting-edge waterproof technology, lightweight design, and rugged durability.
The bad news is that it can be difficult to narrow down your options with so many incredible choices.
But never fear – because we've narrowed it down to just 13 of the most amazing ski jackets of 2023.
Now: Let's dive right into it and check out the top ten tested ski jackets.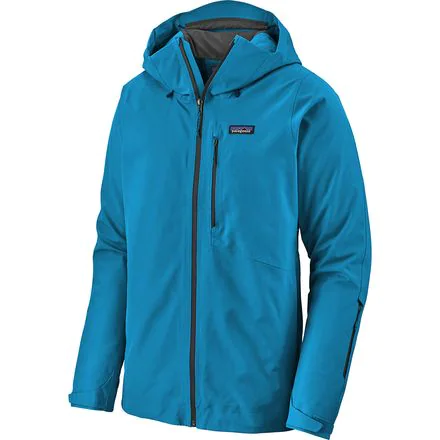 The Patagonia Powder Bowl keeps it simple with a solid, unique shade of blue. The Gore-Tex layer is super reliable for moisture protection, and this jacket has everything you'd want for a solid day of riding. 
I would definitely recommend trying this one on in a store instead of buying online, because the fit can be a little misleading. If you like a slightly baggier fit, you'll appreciate this jacket. But if you want it to fit closely, you should really try it on before buying it. 
The jacket itself is super durable, and I know friends who say that it's basically indestructible. 
One thing I really liked was the chest pockets' headphone compatibility – a must for anyone who likes to listen to their favorite tunes while riding. 
Top Features
Gore-Tex
Vents
Helmet-compatible hood
Powder skirt
Shell
Pros
Durable
Reliably waterproof
Great color
Cons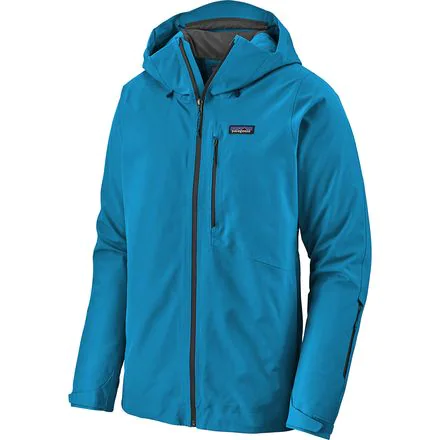 Patagonia Powder Bowl Jacket
The price of "Patagonia Powder Bowl Jacket " varies, so check the latest price at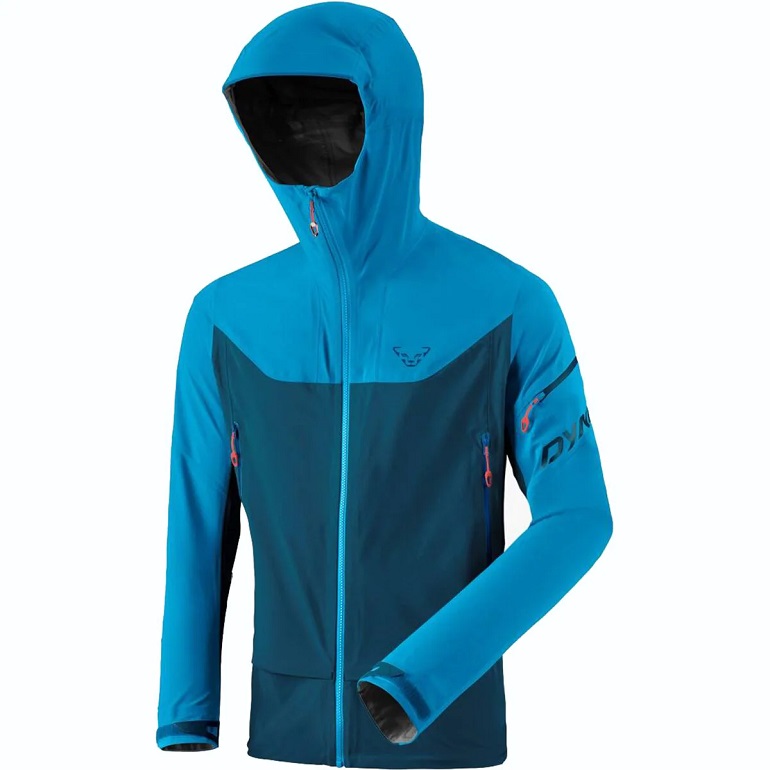 The Dynafit Beast offers a hybrid design, theoretically giving you elements of both insulated ski jackets and shell jackets. It's a solid option – especially if you're skiing in the spring and you like the form-fitting style
Personally, I'm not a huge fan of these types of jackets. I prefer baggier fits, as these jackets kind of make you look like a cyclist. 
That being said, there's a lot to love about the Dynafit Beast if you don't mind the slimmer profile.
It's super easy to pack away, and the entire jacket folds up into the hood. The Dynafit Beast is also pretty warm, thanks to taped seams and adjustable cuffs. 
This backcountry jacket is also ideal for cross-country and backcountry skiing. 
Top Features
Hybrid design
Taped seams
Easily packable
Pros
Hybrid design gives you the best of both worlds
Easily packable for convenient transport
Great for spring skiing
Cons
Some might not like the slim fit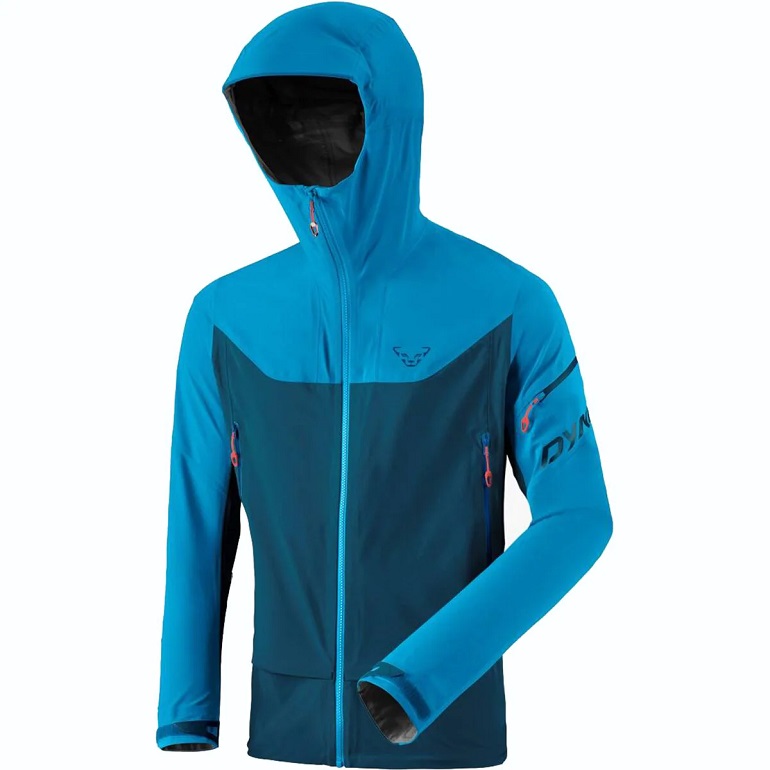 Dynafit Beast Hybrid Jacket
The price of "Dynafit Beast Hybrid Jacket " varies, so check the latest price at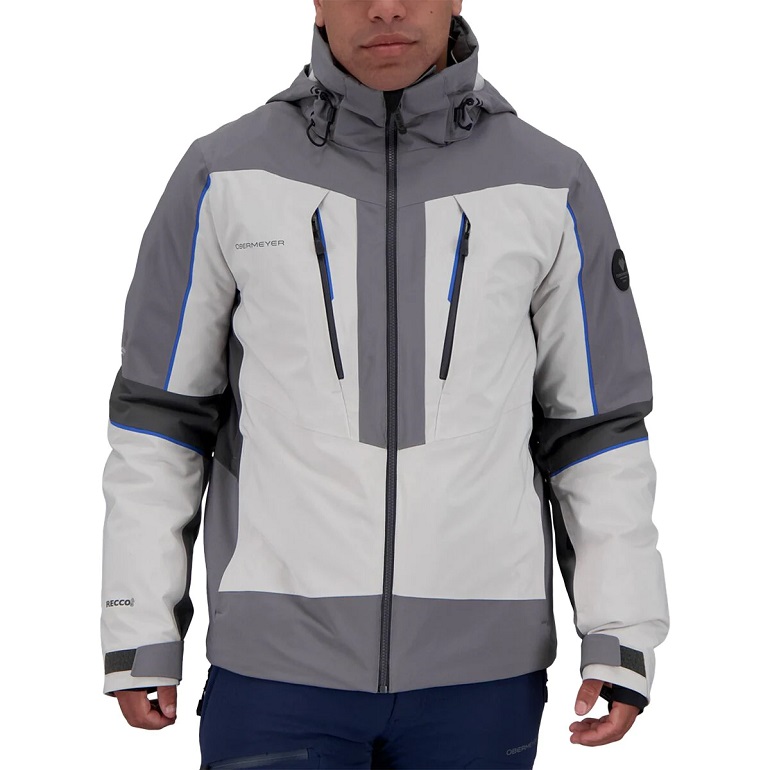 This Obermeyer Charger jacket gives you everything you'd want for a day on the mountain. 
A shell design combines with Thermore Classic insulation for plenty of versatility, keeping you comfortable for winter or spring riding. 
Underarm ventilation allows for even more adaptability when things get a little too heated. Take it from me: You're going to love these underarm vents and pit zips when it gets hot during the spring. 
A removable hood is another nice touch, giving you the freedom to customize your jacket and try out different style options. 
Overall, this is a solid choice with some decent style points than other jackets.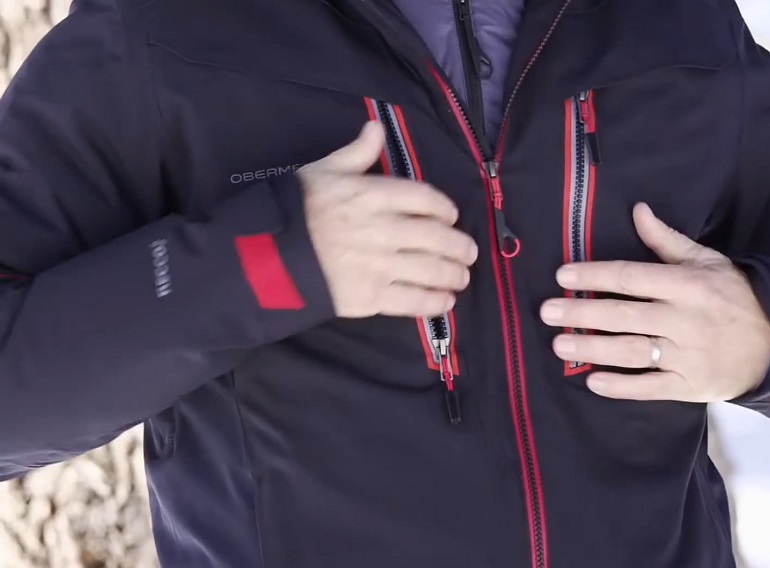 Top Features
Fleece chin warmer
Underarm ventilation
Thermore Classic insulation
Adjustable hood
Pros
Vents and a detachable hood allow for plenty of adaptability and customization
Insulation keeps you warm during the coldest winter months
Cons
Nothing special in the style department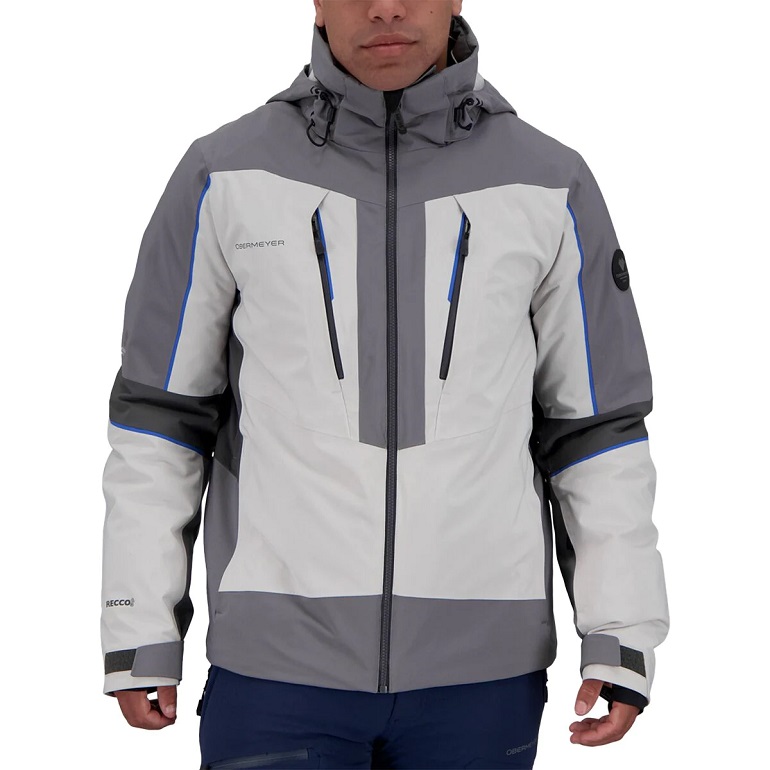 Obermeyer Charger Jacket
The price of "Obermeyer Charger Jacket" varies, so check the latest price at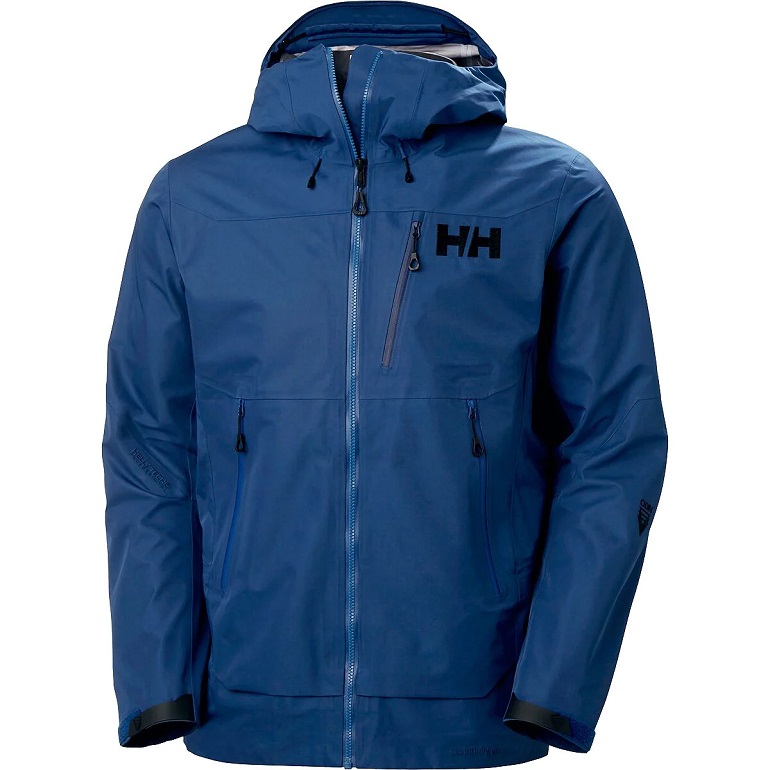 Helly Hansen is a name that is synonymous with high levels of quality in the ski world. When you buy a Helly Hanson jacket, you know exactly what you're getting:
Something that will stand the test of time while delivering plenty of performance and advanced features. 
The Odin Infinity is no exception, and this 3L waterproof shell comes packed with all kinds of noteworthy additions.
First of all, I have to give props to Helly Hanson for using a waterproof jacket membrane that has no harmful chemicals. 
I don't know about you guys, but I'm super wary of the various chemicals some of these big corporations are using. Remember, we were all using Teflon pans not too long ago – and those were completely poisonous. 
The thing about Gore-Tex is that no one really knows what kind of chemicals are used to create this membrane, as the exact details are a trade secret. 
Helly Hanson uses a "Lifa Infinity" waterproofing method that apparently has no toxic chemicals whatsoever. 
That alone makes this jacket a must-have if you're concerned about exposure to toxins. 
Aside from that, the Odin jacket is a super lightweight coat that will never weigh you down. I was amazed when I tried it on – it felt completely weightless.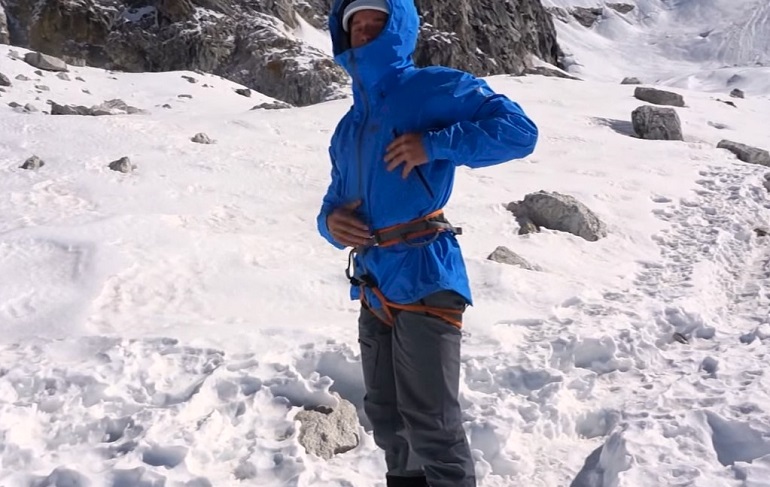 Almost everything is adjustable, including the cuffs, helmet-friendly hood, hem, and ventilation zippers. 
Overall, you really can't go wrong with this jacket. The only downside is the price tag.
Top Features
Waterproofing without the harmful chemicals
Lightweight shell design
Plenty of adjustable options
Pros
Toxin-free waterproofing
Lightweight
Adjustable
Cons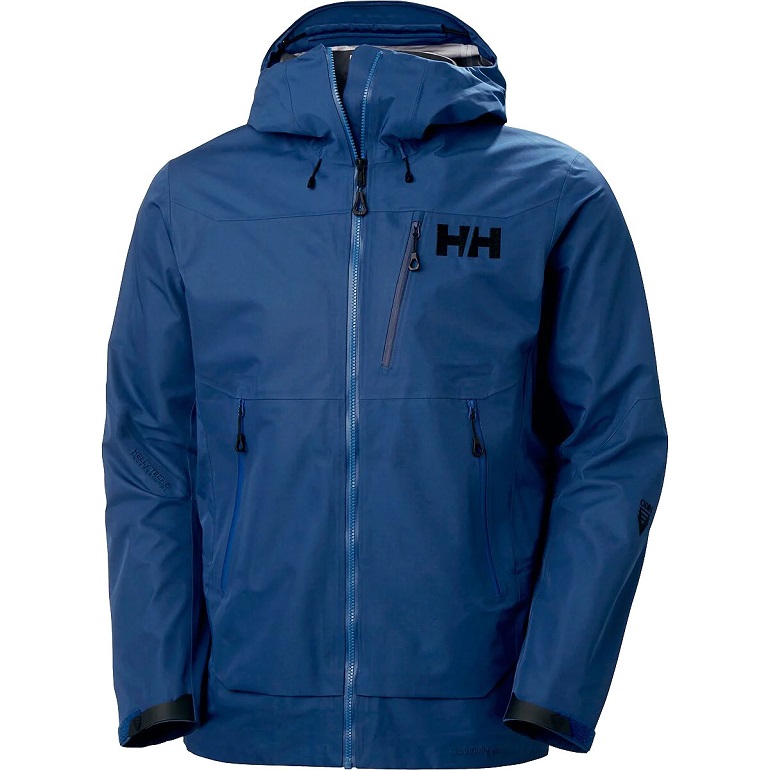 Odin Mountain Infinity 3L Jacket
The price of "Odin Mountain Infinity 3L Jacket" varies, so check the latest price at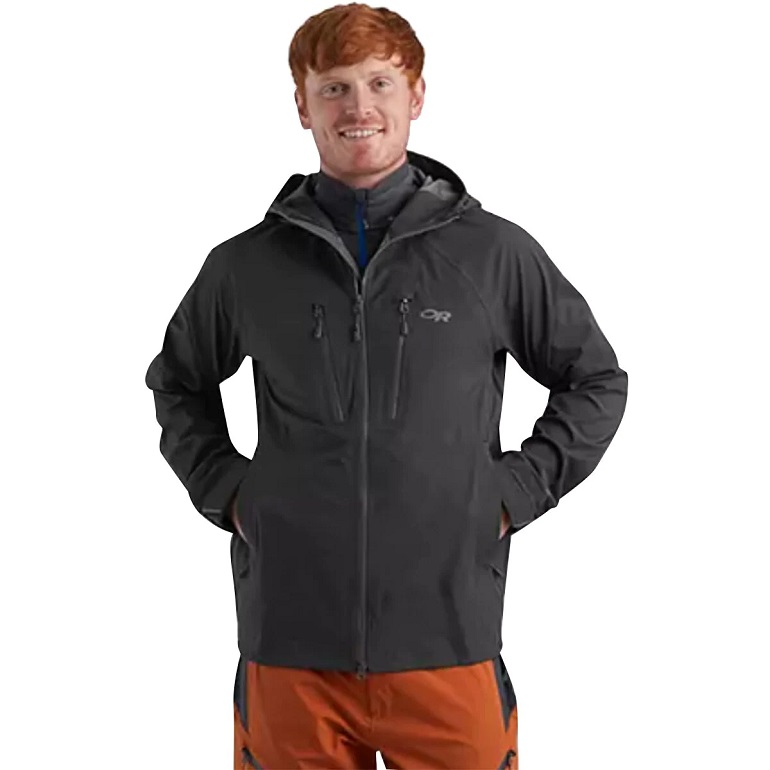 Outdoor Research is another very well-respected clothing brand in the world of outdoor winter sports, and that makes the Skyward jacket a solid bet. 
One thing that captured my attention as soon as I tried this jacket on was the range of motion. 
While a lot of jackets out there make you feel a little confined, the Skyward II features a movement-mirroring stretch design – giving you complete freedom to move and stretch. 
Articulated elbows give you even more freedom of movement – which is always a plus if you're pushing yourself to the limit. 
A polyester knit backer gives this three-layer shell a little more warmth, allowing you to brave even the coldest winter days and those long rides on the chairlift. 
Another small detail that caught my eye was the media pocket, which is perfect for blasting those tunes as you rip it up. 
Overall, it's a solid choice with a fairly average price point.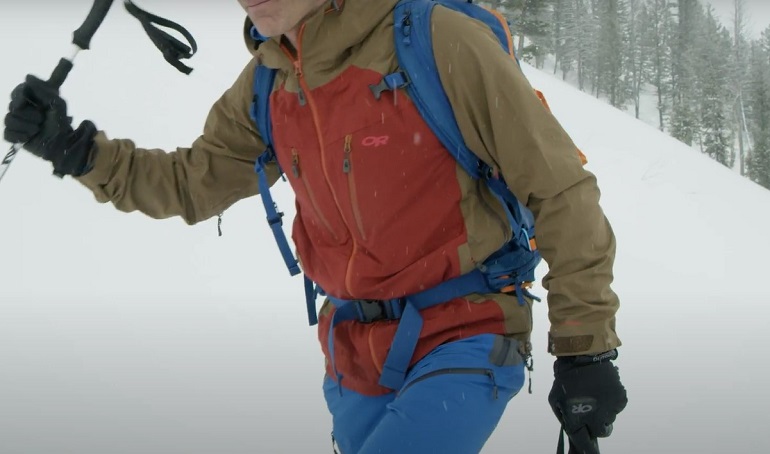 Top Features
Excellent range of motion
Taped seams
Solid media chest pocket
Pros
Total freedom of movement
Versatile jacket to handle cold weather
Solid design 
Cons
You really need to try it on before you buy it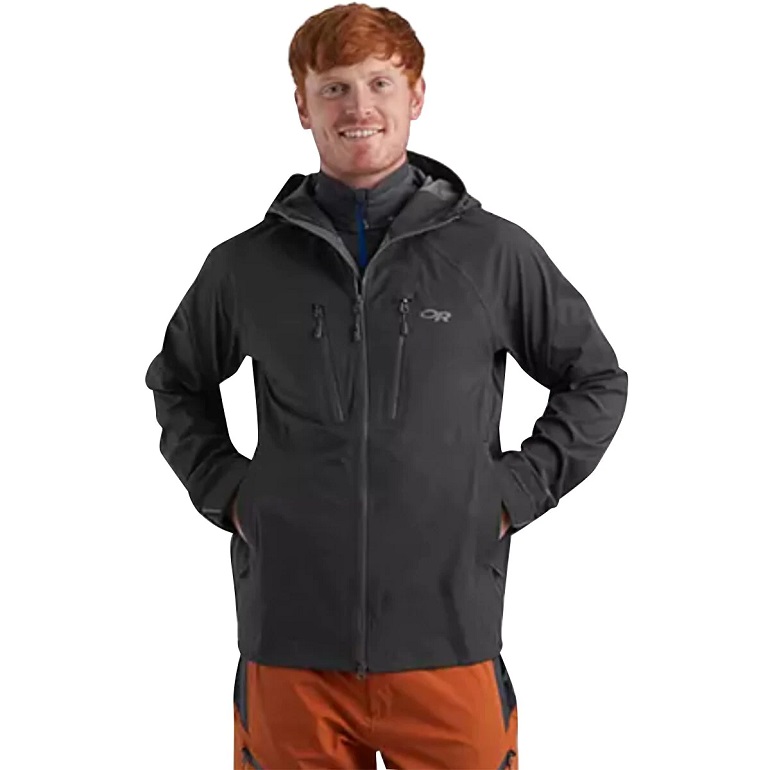 Outdoor Research Skyward II
The price of "Outdoor Research Skyward II " varies, so check the latest price at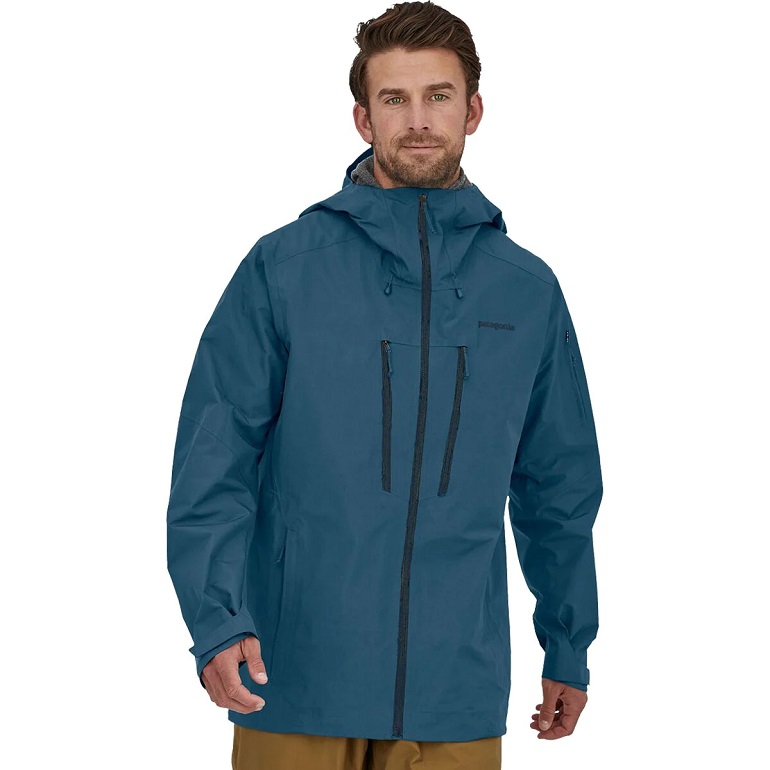 Our second Patagonia jacket is the PowSlayer, a super lightweight shell that does almost everything right. 
If you're looking for a super lightweight shell that still provides plenty of durability and warmth, this is it.
When I tried it on, I immediately felt a sense of quality, and the jacket is truly weightless. It's best described as a "regular fit" that is neither boxy nor slim – perfect for those who want to strike a balance between the two. 
Another bonus is the recycled material, which is great if you're trying to save the planet. 
The only real downside is the price. 
At almost $900 Canadian, it's hard to see how these expensive ski jackets justify such a staggering cost. I mean, sure… it's a great option that can be used as both a downhill and backcountry jacket. But is it worth that much?
A lot of my friends swear by the PowSlayer, and for them, this bad boy is definitely worth the investment. Maybe they have a point. 
After all, this jacket will probably last for the rest of your life – so it could be a solid investment.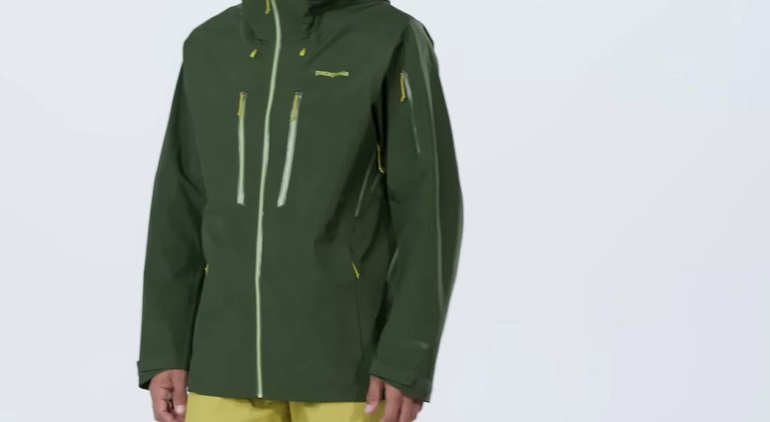 Top Features
Super lightweight
Recycled
Adjustable
Pros
Insanely lightweight for comfort and performance
Highly waterproof
Will stand the test of time
Cons
Very high price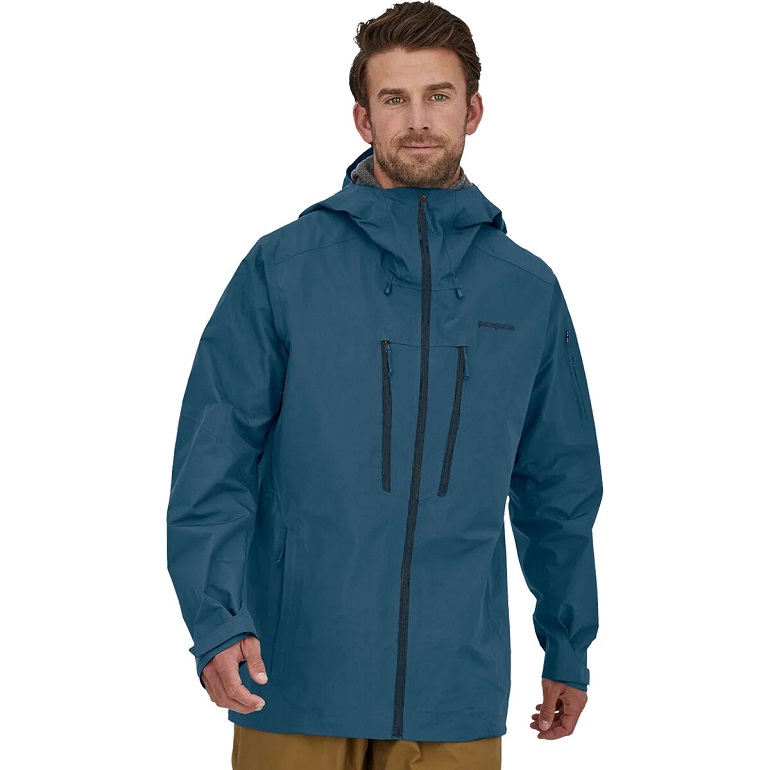 Patagonia PowSlayer
The price of "Patagonia PowSlayer" varies, so check the latest price at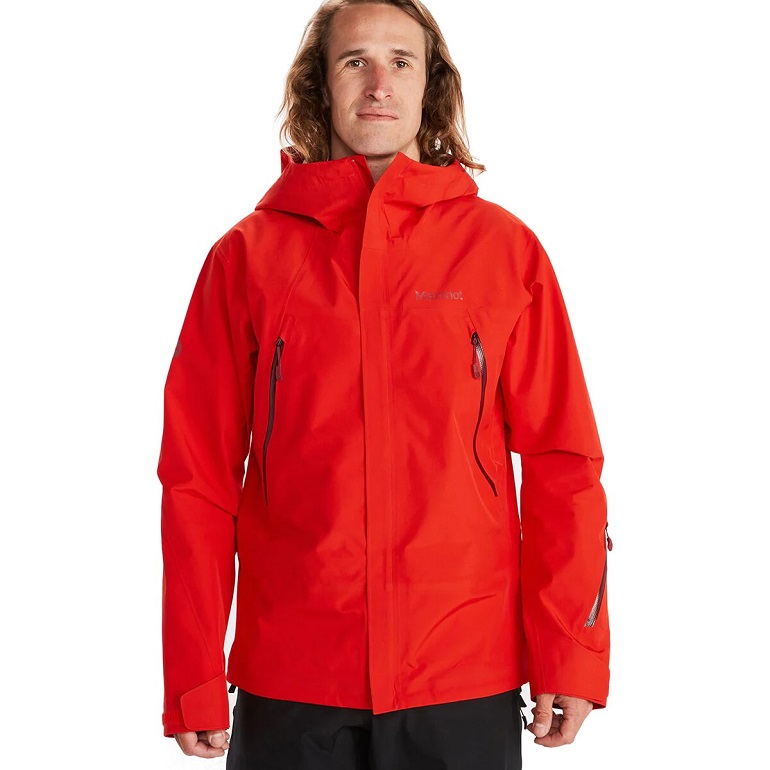 I can't lie:
I really fell in love with the Marmot Spire jacket as soon as I threw it over my shoulders. 
I tried on the "Arctic Navy" colorway and was really satisfied with the overall look – especially the contrast with the red zippers. 
Gore-Tex performance gives this bad boy tons of reliability on the snow, and the taped seams are the icing on the cake. 
There's even a built-in system called RECCO that helps Avalanche rescue teams find you if you ever get buried in snow. Yep – this jacket could end up saving your life. 
But perhaps the best thing about this jacket is its low price point. At well under $300, it's much more affordable than many of the other big names on this list. 
I'd grab one in a heartbeat.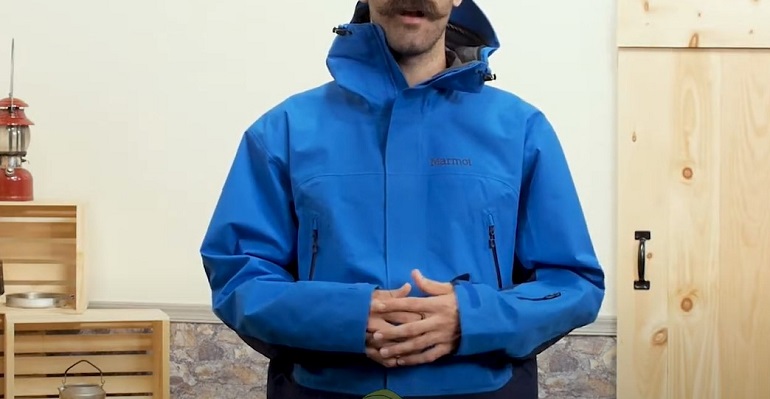 Top Features
Affordable
Solid style points
Reliable Gore-Tex
Pros
Affordable
Reliable
Stylish
Cons
Not as high-quality as some of the bigger names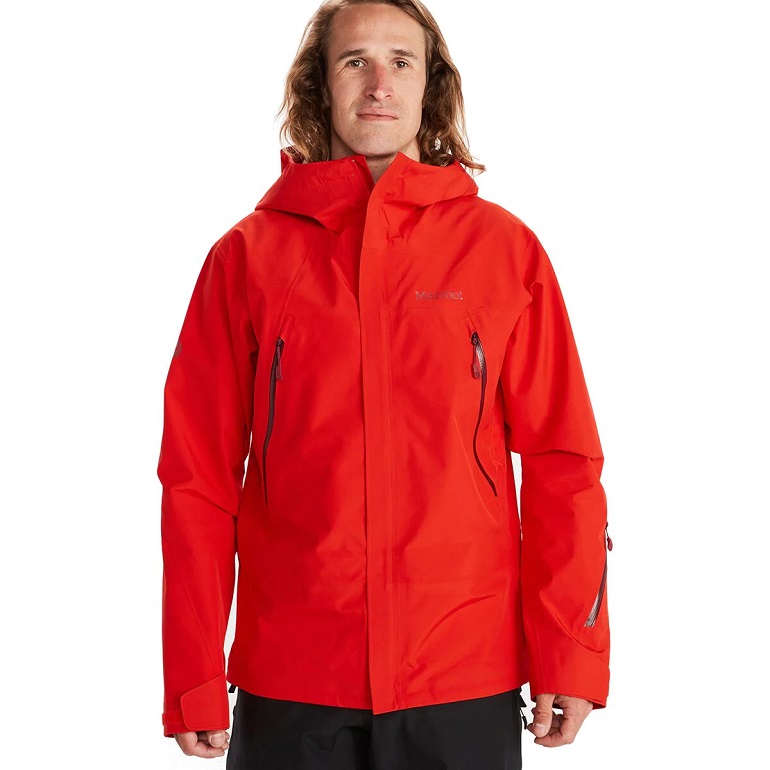 Marmot Spire
The price of "Marmot Spire" varies, so check the latest price at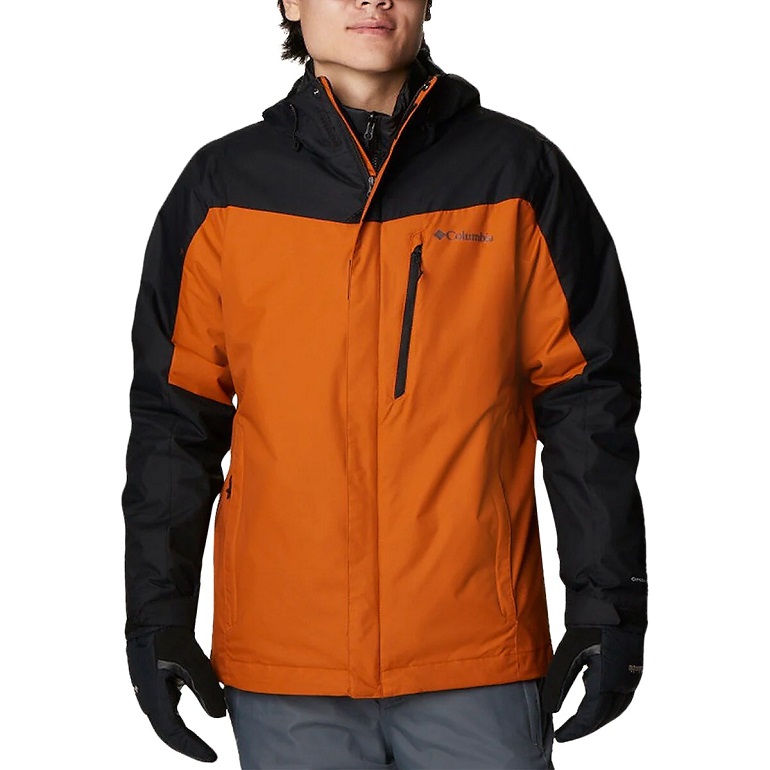 Columbia has been delivering budget-friendly ski gear for countless years, and the Whirlibird IV Interchange is certainly no exception to this trend. 
While this ski jacket is super affordable, it also brings everything you'd want to the table, including Omni-Tech waterproofness, plenty of adjustable options, and solid insulation. 
Another thing I really appreciated about this Columbia jacket was its multitude of pockets. They really didn't skimp out on storage for this one, and there's a pocket for pretty much everything – including cool ski goggles, your ski pass, wallets, and anything else you need to keep secure. 
Admittedly, I was a little disappointed with the color options here. The only "out there" pattern was a blue tie-dye colorway which I didn't really like… The rest were super mediocre reds, blues, and greys – although you can't go wrong with black. 
Altogether, Columbia is always a solid choice when it comes to ski gear.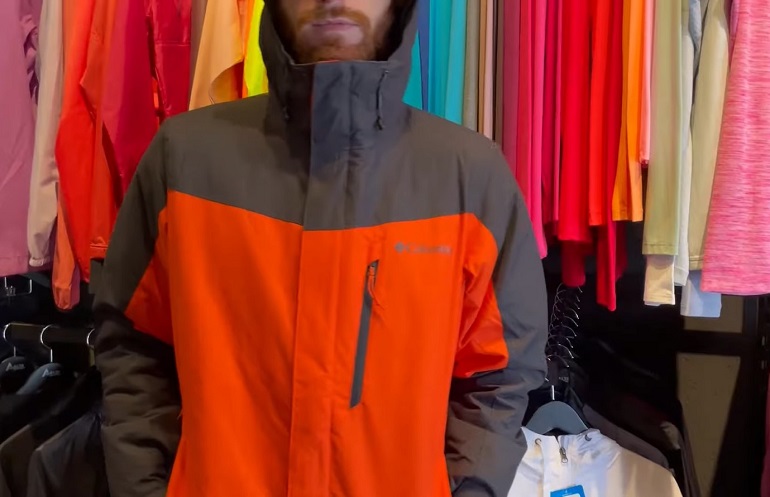 Top Features
Sealed seams
Waterproof
Adjustable
Plenty of pockets
Pros
Solid dependability
Great pockets for storing pretty much everything you can imagine
Cons
Not the most stylish option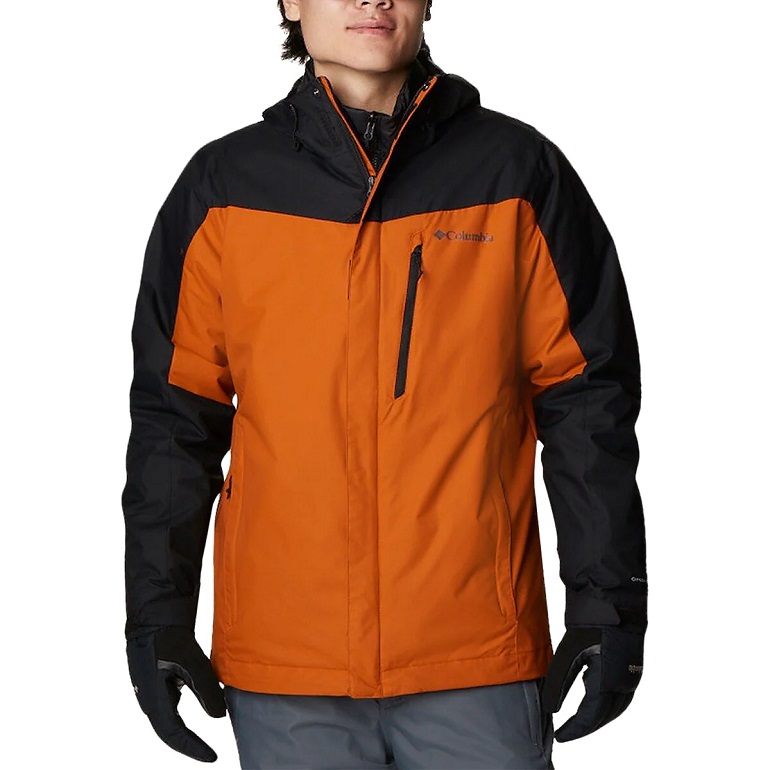 Columbia Whirlibird Interchange
The price of "Columbia Whirlibird Interchange" varies, so check the latest price at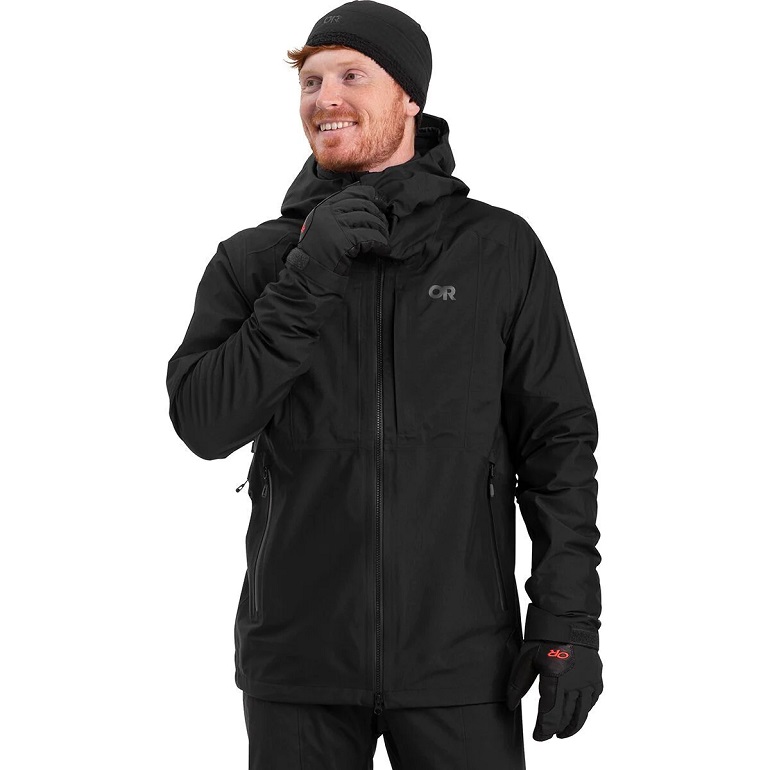 The AscentShell Jacket pays homage to 90s style cues – especially with its Treeline colorway. 
It's a solid, understated ski touring jacket with all the features you need for an enjoyable day on the mountain. 
The real selling point for this jacket is its breathability. With an advanced electrospinning process, Outdoor Research has managed to create a jacket that keeps moisture out but allows sweat to escape. 
My friends who have tried this jacket are all ranting and raving about this specific feature, and it's definitely something to consider if you're the type who tends to overheat on the mountain.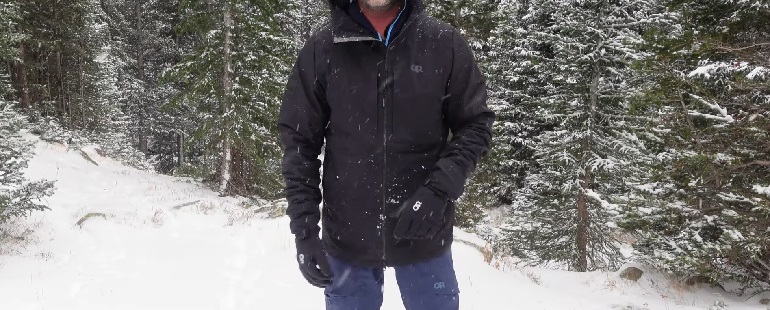 The jacket is also pretty affordable for those who are searching for a mid-range price option. 
Top Features
Super breathable yet waterproof
Taped seams
Stretchy
Pros
Breathable
90s style influences
Cons
None that I can think of!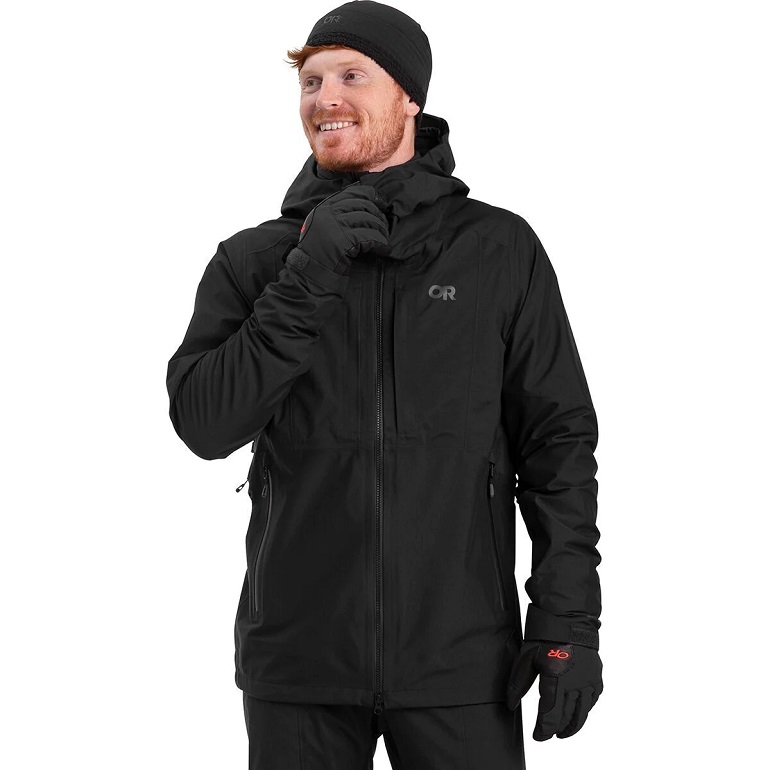 Outdoor Research Skytour AscentShell Jacket
The price of " Outdoor Research Skytour AscentShell Jacket" varies, so check the latest price at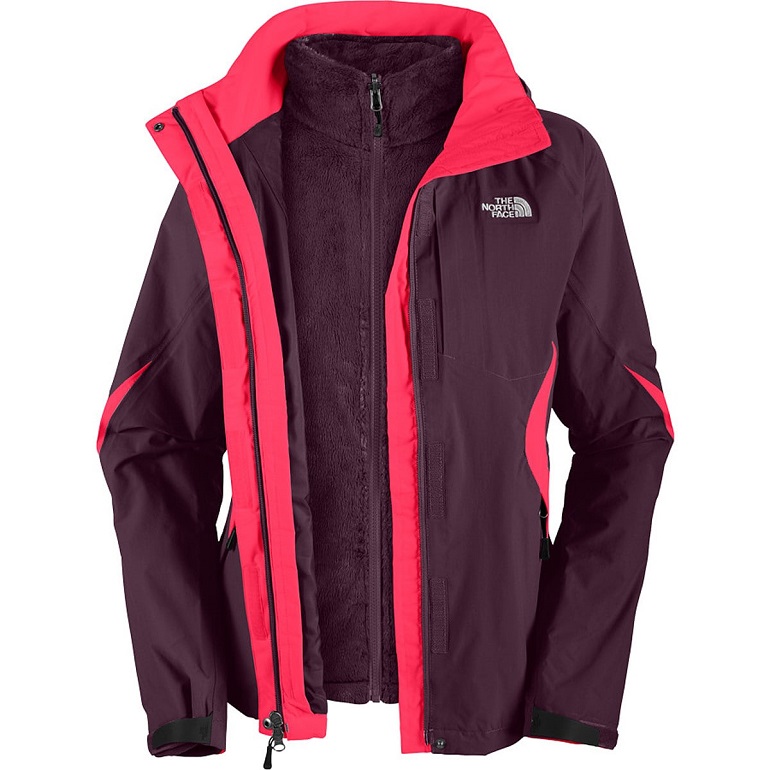 When I was growing up, North Face was always the "cool" brand. 
That alone makes the Triclimate jacket appealing, and it's relatively affordable as well.
As far as I can tell, this jacket is only available for women and children. While I wasn't able to try it on for those reasons, some of my friends have told me that it's super flexible and comfortable. As the name implies, this jacket is a versatile choice that can perform well in various climates.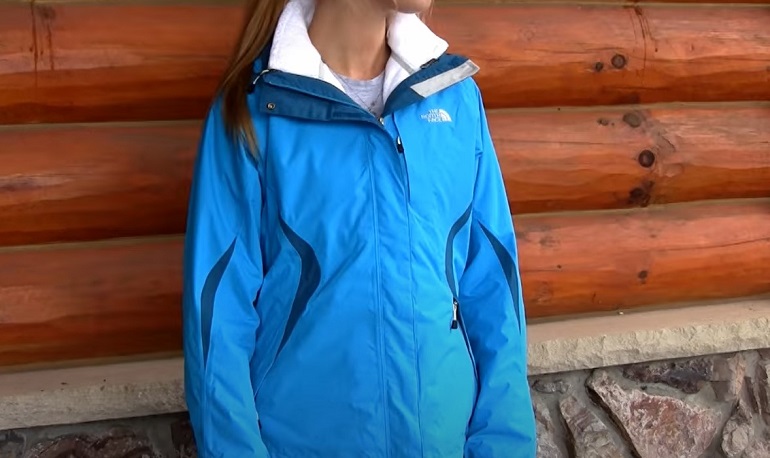 Top Features
Recognizable brand
Flexible
Pros
Versatile
Adjustable
Flexible
Cons
Only available for women and children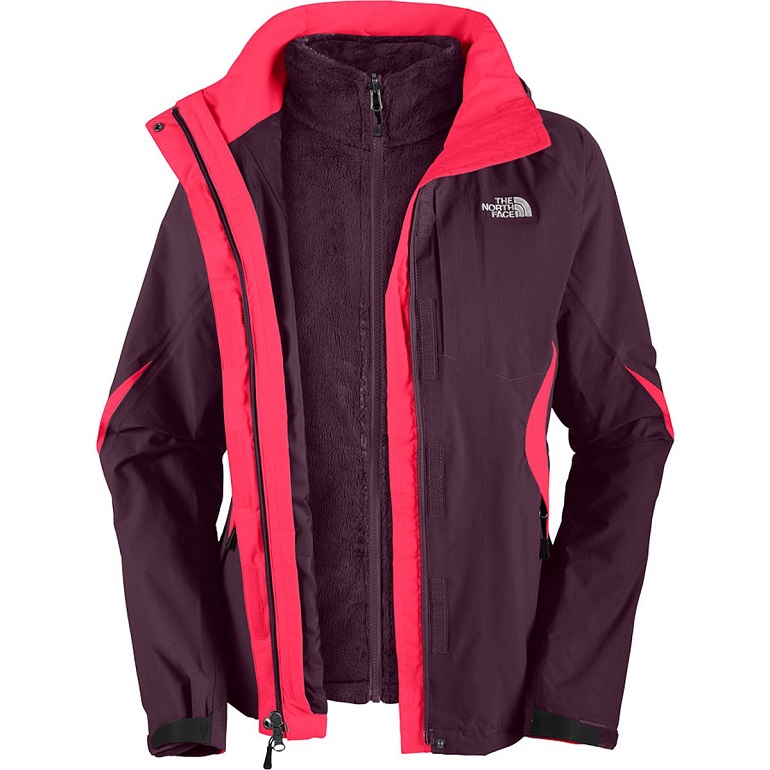 North Face Boundary Triclimate Jacket
The price of "North Face Boundary Triclimate Jacket" varies, so check the latest price at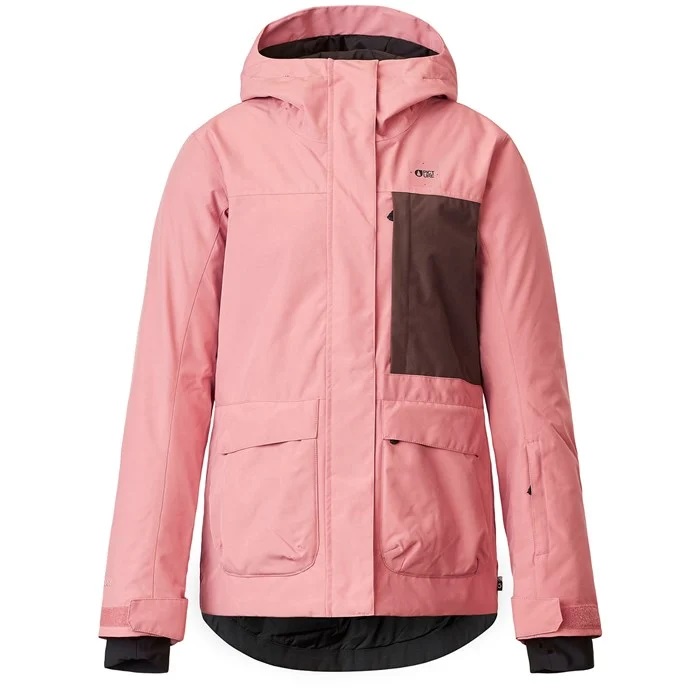 Another great option for women loaded with all the frills that are usually part of men's jackets.
What's noteworthy in this jacket is the sustainable recycled polyester that makes up 64% of the jacket material.
The underarm vents are a godsend when you need to cool down in case it gets too warm.
Pockets can literally make or break outerwear. The pockets on this ski jacket (exterior zippered chest pockets and interior pockets) have enough space to hold almost everything from your phone to granola bars for untimely hunger pangs.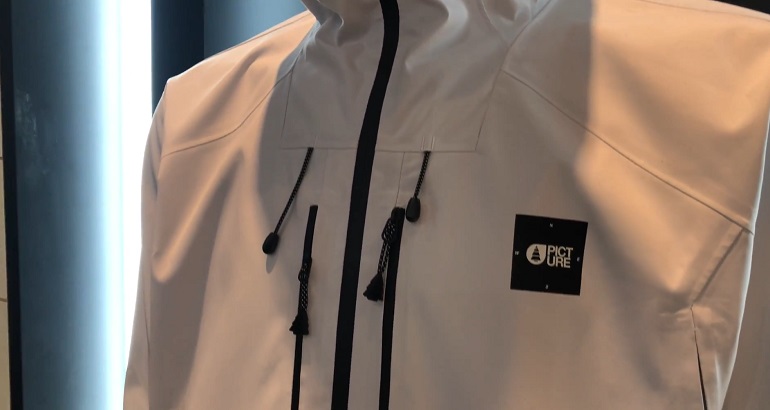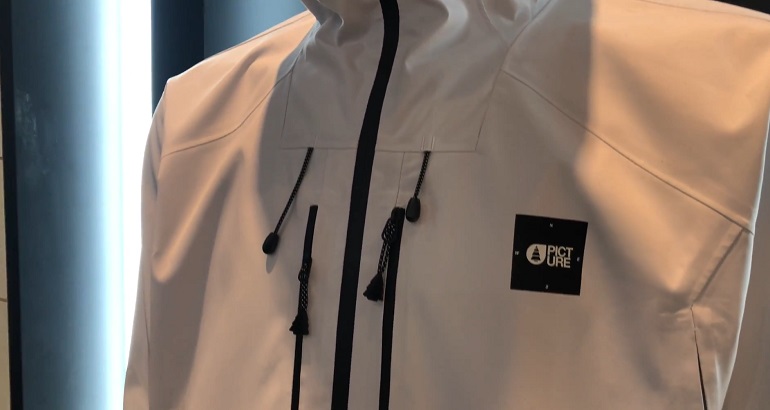 At little above $200, these are a complete package with Dryplay waterproof shell membrane, body-mapped design, and synthetic insulation at all the right spots.
You won't be disappointed with its performance and durability!
Top Features
Critically taped seams
Adjustable snow skirt, hood and wrist gaiters
Pros
Plenty of storage
Eco friendly
Fully adjustable
Great insulation
Cons
Might feel a tad bit bulky to some wearers.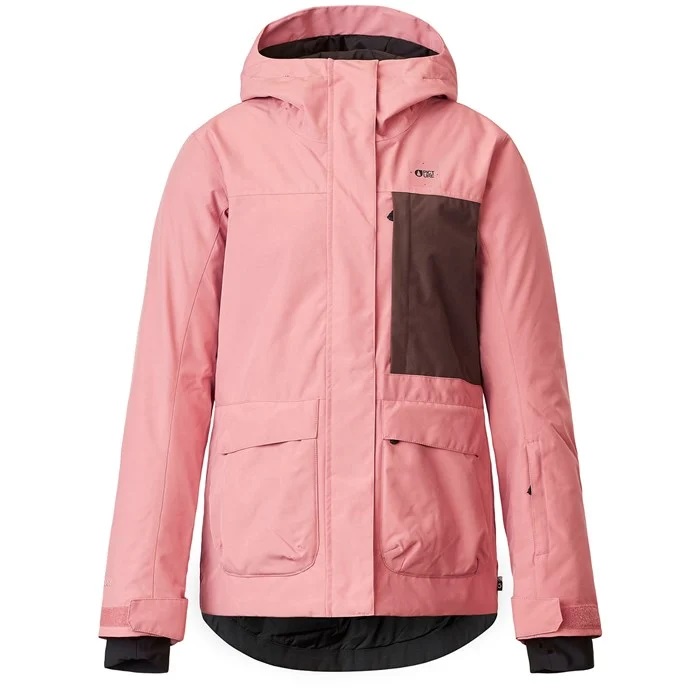 Picture Organic Sany Jacket
The price of "Picture Organic Sany Jacket" varies, so check the latest price at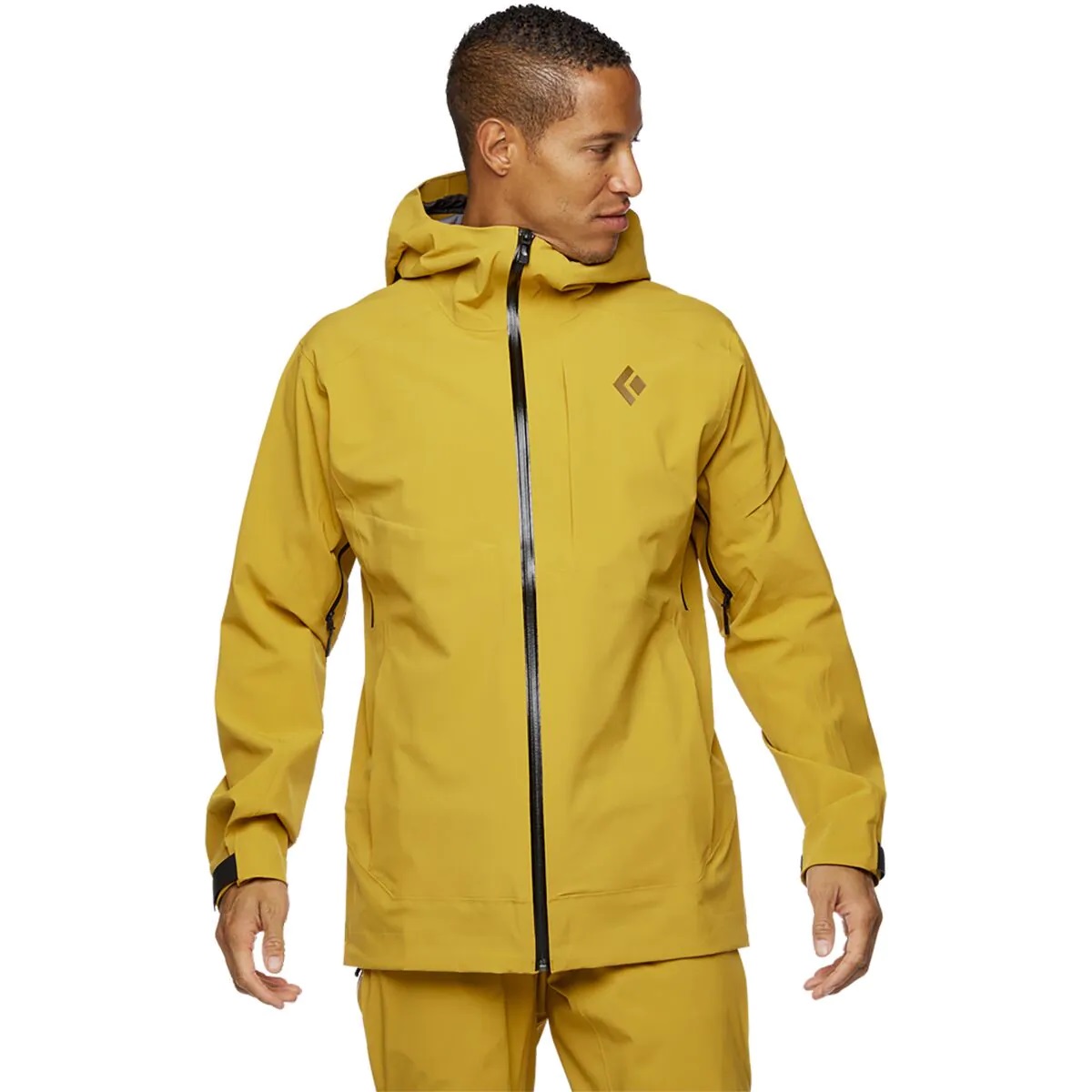 Let's start discussing these insulated jackets that offer a natural fit owing to their stretchy fabric that doesn't restrict or inhibit the range of your body movements, which is extremely crucial while resort skiing or downhill skiing.
These jackets boast superb weather protection with their proprietary BD.dry waterproof, windproof, breathable shell fabric and are a versatile option for backcountry skiers or great even for daily wear.
Similar to Rei Co Op, Black Diamond is an established ski brand, and this might be the warmest ski jacket on the list. It also comes with matching ski pants for fashion-forward skiers.
The removable powder skirt is another plus for resort skiers to take off extra weight during warmer days.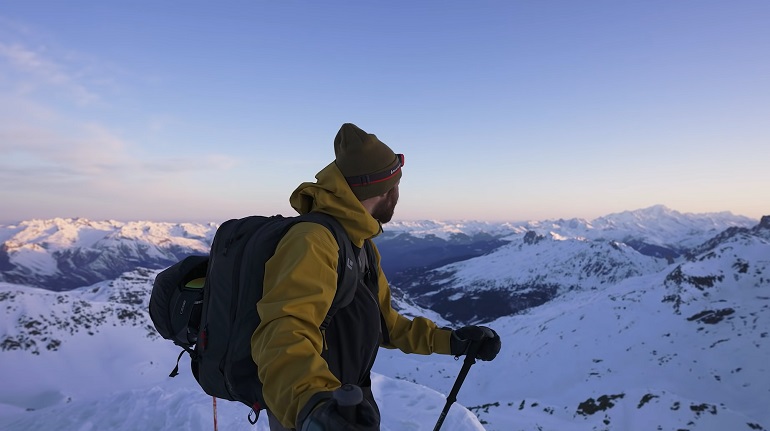 It doesn't have wrist gaiters but comes with Velcro cuffs to protect against cold wind.
The helmet-compatible hood can be tightened to adjust any kind of ski helmet.
Top Features
Dual interior stash pockets
Ventilated waterproof zippers under each arm
100% water
Pros
Stretchy
Awesome colors and styles
Relaxed fit
Pit zips
Cons
The position of ski pass pocket on the left sleeve pocket seems a little awkward.
This resort jacket runs a bit large.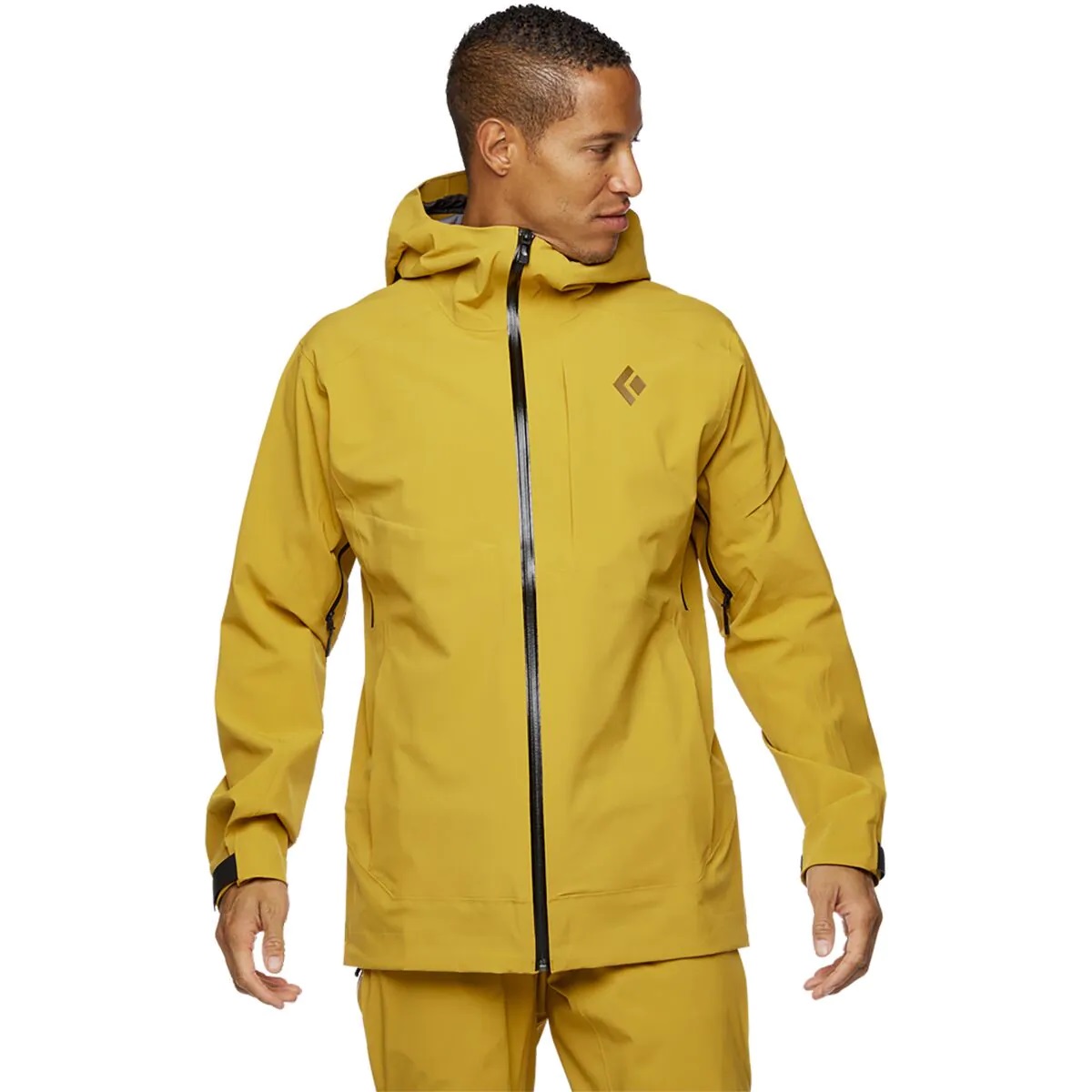 Black Diamond Recon Stretch
The price of "Black Diamond Recon Stretch" varies, so check the latest price at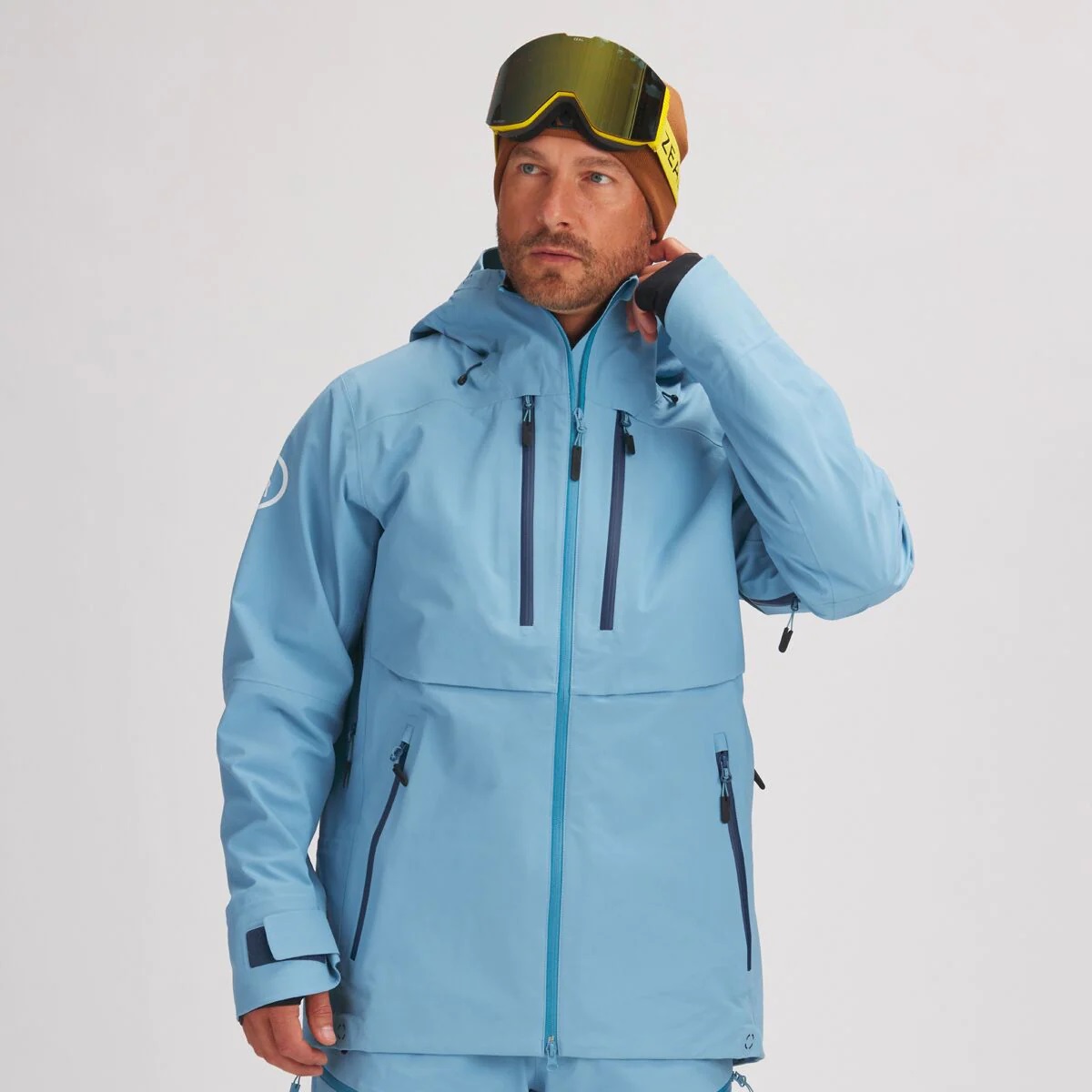 Though a bit pricier option (around $400 but goes on sale multiple times each year), its gore-tex constructions tick all the right boxes when it comes to feature-rich insulated jackets.
It's definitely an all-rounder when it comes to performance from resort to backcountry skiing.
The jacket's burly hardshell offers an articulated sleeve pattern and an internal snow skirt to keep out snow.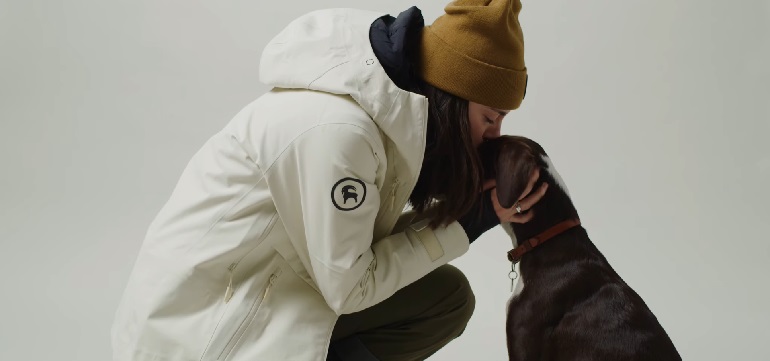 The sleek monochrome look is something hard to resist when it comes to scoring styling points.
Top Features
Gore-tex waterproof durability
Soft wrist gaiters
Fully sealed
Pros
Lots of roomy pockets
Slightly longer and baggier fit for layering system
Adjustable hood, cuff, and hems
Cons
Might feel a bit stiffer, which may hinder easy mobility.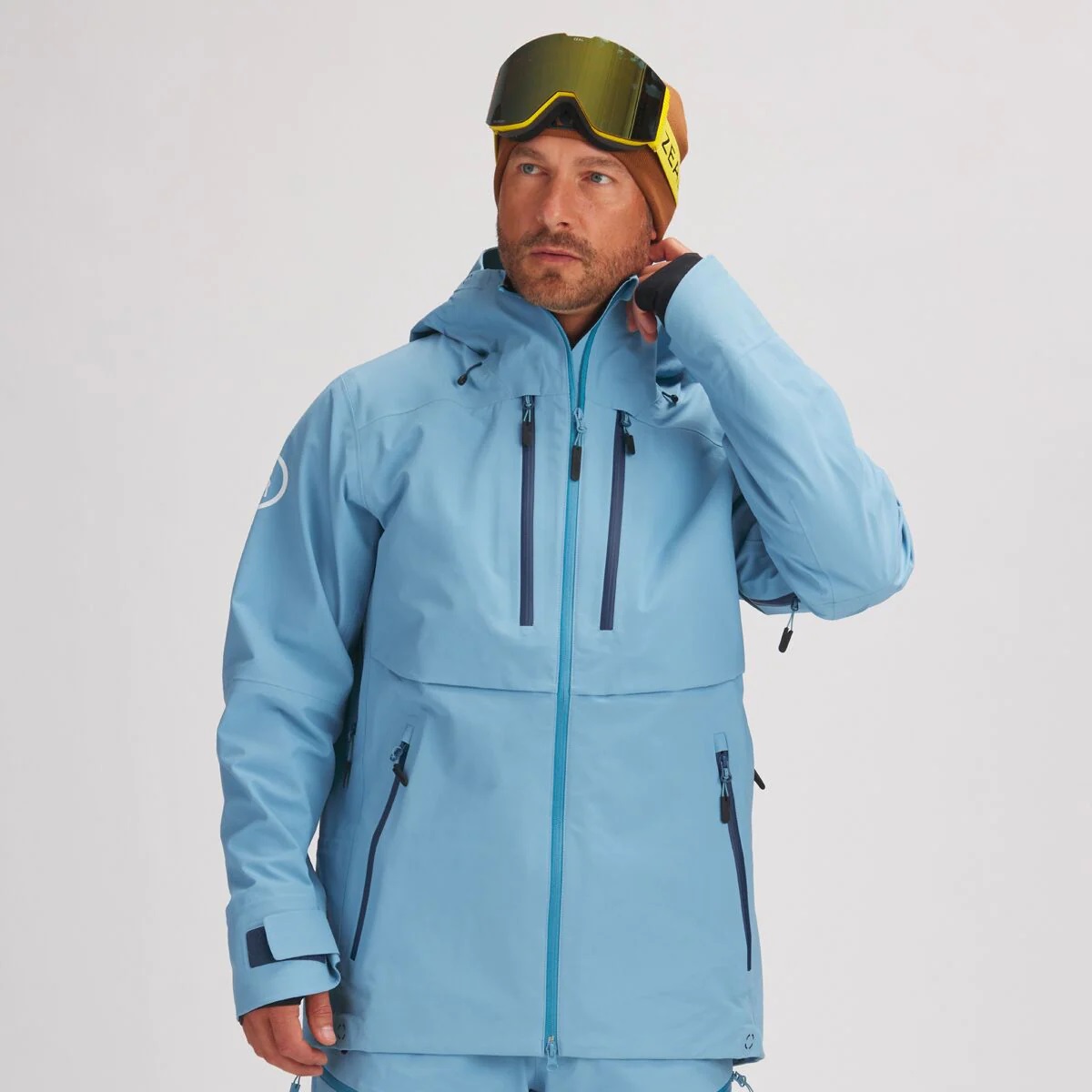 Backcountry Cottonwoods
The price of "Backcountry Cottonwoods" varies, so check the latest price at
Is a Ski Jacket Really that Important?
I get it. 
There's only so much money you're willing to spend on your gear, and you're probably more inclined to drop cash on things like new ski boots or skis.
So why should you even be looking for a good ski jacket?
Why should you spend hundreds of dollars on a top-of-the-line coat when you can probably get away with something a lot cheaper?
First and foremost, good ski jackets are built to last. You might spend a few hundred on a good jacket, but it'll last you for five or even ten years easily.
In other words, a solid jacket is an investment in the future.  
And you know what? I'm just going to say it:
Looking good is important when you're on the mountain. 
Sure, a lot of people will probably laugh at that statement – but it's true in my eyes. 
If you don't feel like a total badass when you're ripping up powder and zipping down the runs, you're doing something wrong. 
No one wants to feel self-conscious about their lame ski jacket, and a nice piece of apparel helps you get into the mindset of a professional.
And when you feel like a pro skier, you start acting like one too!
Buyer's Guide: How to Choose the Best Ski Jacket
If you're feeling a little overwhelmed by all of the fancy features mentioned so far, don't worry!
We're about to break down all of the most important aspects of a solid jacket. 
When you choose a ski jacket, there are a handful of factors you should consider.
Here's what you should be thinking about as you choose the perfect ski jacket this winter: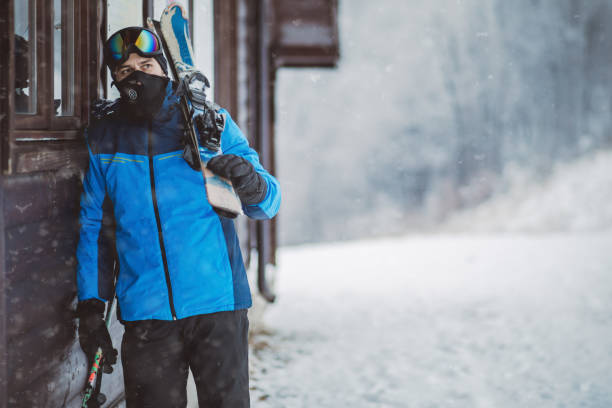 Insulation
The choice between an insulated ski jacket or a shell jacket is probably one of the biggest decisions you'll need to make when making your final selection.
We'll get more into the whole "insulated vs. shell" debate soon – but you should know that it mostly comes down to personal preference. That being said, you should pick an insulated jacket if you know you're going to be skiing in extremely low temperatures.
Jackets with synthetic insulation, like Primaloft, are in high demand due to their high functionality.
Waterproofness
Arguably the most important factor to consider when choosing a ski jacket. If your jacket doesn't keep moisture out, you'll feel like a soggy, wet piece of bread as you ride down the mountain.
And when moisture gets in, the cold starts to get in as well. You should always aim for jackets with as much waterproofness as possible. 
Breathability
Breathability is another important factor to consider, especially when you consider the physical demands of riding or skiing. You need airflow to stay comfortable – especially for spring sessions when the sun is shining.
The best jackets have vents that you can pop open when it gets too hot, allowing for solid breathability. Sometimes, it helps to get some airflow going, even when temperatures are quite low. 
Collar & Hood
The hood is actually more important than you might think – especially if you're planning on wearing a most comfortable ski helmet while riding (which you should).
Your collar needs to be big enough to fit over your helmet, and this is why it's important to choose resort jackets that are specifically built for riding or skiing. These jackets typically have oversized hoods to accommodate helmets.
Even if you don't like wearing a helmet, you'll still need one to hit the park or for resort skiing. If you can't fit your hood over your helmet, you get snowflakes down the back of your neck… Yeah – not fun. 
Style
Okay, so this section has nothing to do with the actual performance of your jacket… But it's important. Maybe you'll disagree with me on this one, but hitting the mountain is a great excuse to show off your sense of fashion.
Style is important, and you should pick a jacket that you actually feel good about wearing. Not only that, but you should pick a jacket that matches well with your boots and cool ski pants. 
Pockets
Don't forget about storage. Unless you want to carry a skiing backpack around (which I would not recommend), you might need to store a surprising number of things in your ski jacket.
We're talking ski passes, wallets, phones, keys, small tools, safety whistles, sandwiches… the list goes on. Although it might sound ridiculous right now, you'll thank yourself later if you choose a ski jacket with plenty of interior and exterior pockets.
Quality is just as important as quantity when it comes to pockets. Are they easy to access? Do things fall out? Some of the best jackets have special pockets designed specifically for ski passes, allowing you to flash your pass quickly and easily without fumbling around. 
Zippers
Last but certainly not least, we have zippers. Again, this might feel like a minor detail at first. But there's nothing worse than trying to fix a broken zipper halfway down the mountain with mitts on.
Speaking of mitts, you should choose a ski jacket with a zipper that you can actually grab easily without taking your fit-over ski gloves off. The best zippers are seriously heavy-duty, and they can stand up to both extreme temperatures and heavy impacts.
FAQ
How to Shop for a Budget Ski Jacket
If you're not quite sure whether you can afford some of the options in our list of best ski jackets for women, don't freak out. 
There are plenty of steps you can take to find a solid jacket on a budget. 
The first and most obvious option is to hit up a thrift store or a second-hand sports store. 
Some of these shops have excellent reputations – such as Sports Junkies in Vancouver. You might find a surprisingly effective jacket in one of these stores at a seriously low price. 
And here's a cool bonus:
You'll look like a rugged, seasoned pro right out of the gates with all those scuffs and blemishes. 
Just be sure to give your new second-hand jacket a solid coating of some kind of waterproof material. The original waterproof coating has probably worn off, which means you'll need to renew it.
This really isn't too much of a challenge. I personally use something called "Nick Wax" to re-waterproof my equipment. It's as easy as putting your coat in the washing machine and chucking some Nick Wax into the mix. You can also spray your coat if you prefer a different method. 
If you're not really into the idea of wearing a second-hand coat, there are many ways to shop for budget jackets. 
First of all, keep a close eye on online sales and shop around before you make your decision. Even a few extra minutes of online shopping can help you find serious discounts. 
Another option would be to purchase your ski jacket in the summer, as all gear from the previous season goes on sale at this point. You can easily find gear with a discount of 50% if you choose your moment correctly. 
Finally, it's worth mentioning that you really don't need all the fancy bells and whistles that many of these jackets offer today. 
As long as your jacket is waterproof and fits well, you're good to go. 
There's no need to spend hundreds of extra dollars if all you need is something that reliably keeps the snow out. 
Do I Need a Powder Skirt?
I personally never use a powder skirt, although it's good to have the option (I guess?). 
For those who don't know, a powder skirt is an elasticated layer of nylon or GoreTex that sits right under your jacket – above your pants. 
Technically, you're supposed to attach the powder skirt onto your pants to stop snow and moisture from getting inside. The idea is to create a tight seal – usually by hooking onto your pants or with some other method.
The idea is solid – and many of my friends absolutely love powder skirts. As the name implies, these features are meant for use during powder days – although they can be effective in any conditions. 
So why don't I use one?
Well, I typically wear a thermal one-piece underneath everything – especially when it's cold. This is what many people call a "onesie." This really negates the need for a powder skirt, in my opinion, because it always keeps my skin warm and dry. 
Plus, you'll only really need a powder skirt if you're falling a whole lot. If you're not falling, snow isn't going to just magically travel up your jacket. This means that a powder skirt might be a good choice for beginners – but maybe not so much for advanced riders. 
Is Gore-Tex Really as Good as It Sounds?
Yes, Gore-Tex is the real deal. 
I went to a high school that put a major emphasis on outdoor sports, and our teachers were always telling us to bring Gore-Tex jackets whenever we went on camping trips or ski trips. 
I remember one teacher telling me that I needed to wear my jacket in the shower. If I got wet, then the jacket wasn't good enough. 
This is basically what Gore-Tex is all about. Even if you're being absolutely pelted with rain and snow, a Gore-Tex layer will repel all moisture and keep you completely dry. 
Gore-Tex has been around since the late 60s and has a stellar reputation among not only skiers but also hikers, military service members, and many others. 
That being said, Gore-Tex isn't the only name in the game. 
There are other forms of waterproofing technology that do exactly the same thing. So while Gore-Tex is the real deal, it's not your only option when it comes to waterproofing. 
Insulated vs. Shell Jackets
As previously mentioned, the whole "insulated vs. shell" debate depends on personal preferences. 
There are many other variations of these names, including "softshell jacket" and "hardshell jacket."
Personally, I couldn't see myself wearing an insulated jacket while skiing or snowboarding. 
Even if I was in seriously low temperatures, I would reach for a shell jacket. 
Why?
Because skiing and riding are physically demanding. Your body heat will keep you warm if you're truly pushing yourself to the limit and working your muscles. 
The worst part is sitting on the chairlift because then you're getting the wind in your face – and you can't really move around to keep yourself warm. 
But even then, an outer shell gives you the option to wear a fleece sweater underneath. This versatility and adaptability is key because you can always take off your fleece layer if you get too hot. 
With an insulated jacket, you're stuck with only one option.
For me, overheating is worse than being too cold. But hey, that's just my opinion – and you might feel differently. 
If you're planning to take a very slow, leisurely approach to skiing, then perhaps an insulated option is the right ski jacket for you. 
But if you plan to give yourself a real workout, I would recommend a shell jacket all the way. 
What Styles Are Trending Right Now in Skiwear?
Generally speaking, baggy gear is still trending in 2023. 
A baggy jacket looks great, it's comfortable, and it allows you to layer underneath. 
Skate culture really influences that bagginess, and you still see a lot of that today. Even though skiing isn't typically associated with skateboarding, skiers still jump on this trend with ski hoodies and baggy pants. 
In terms of colors and patterns, the ski jacket market is definitely seeing a move away from some of the more vibrant, eye-catching styles of previous decades. 
Most modern ski jackets are fairly basic and minimal. You typically see a single color with perhaps some light color-blocking. With most ski jackets today, eye-catching patterns are rare these days.
The colors themselves are toned down and muted, and I've been seeing a lot of pastels and earth tones. 
Grab Your Jacket and Get Ready to Ride
Now that you know all about the fantastic ski jackets for 2023, it's time to make your choice and hit the mountain.
This winter shows plenty of promise, with my local mountains on the Pacific Northwest experiencing a rare "triple El Nino."
I don't know about you guys, but I'm super excited!
Grab your jacket today and make the most of this winter. And why not get the best camera for skiing, and capture how cool you look with that jacket on!