A good ski bag will save your day and your trip. Whether you're traveling long distances or just taking a ride to your local ski resort, it will come in handy to keep your skis secure.
Good. You are thinking of buying a ski bag. Multiple questions arise. One is connected to its size, another to its carrying style, and another to where you intend to take it.
Could your future ski bag also be used to carry an extra set of clothes if you decide to take only one pair of skis (instead of 2 pairs of skis) or other essentials? Of course!
This accessory can become a game-changer in any skier's life. Make the transition. You won't regret it.
The short reviews that follow this introduction help you decide which is the best ski bag for you.
Everything You Need Bag

Dakine Fall Line Ski Roller Bag
Brand: Dakine
Material: Polyester
Improved Ski Bag

Dakine Boundary Ski Roller Bag
Brand: Dakine
Material: Polyester
Easy To Use

High Sierra Padded Ski Bag
Brand: High Sierra
Material:durable nylon
Easy To Just Go

Athletico Diamond Trail Padded Ski Bag
Brand: Athletico
Material:600D Polyester, Tarpaulin
Pack Everything Bag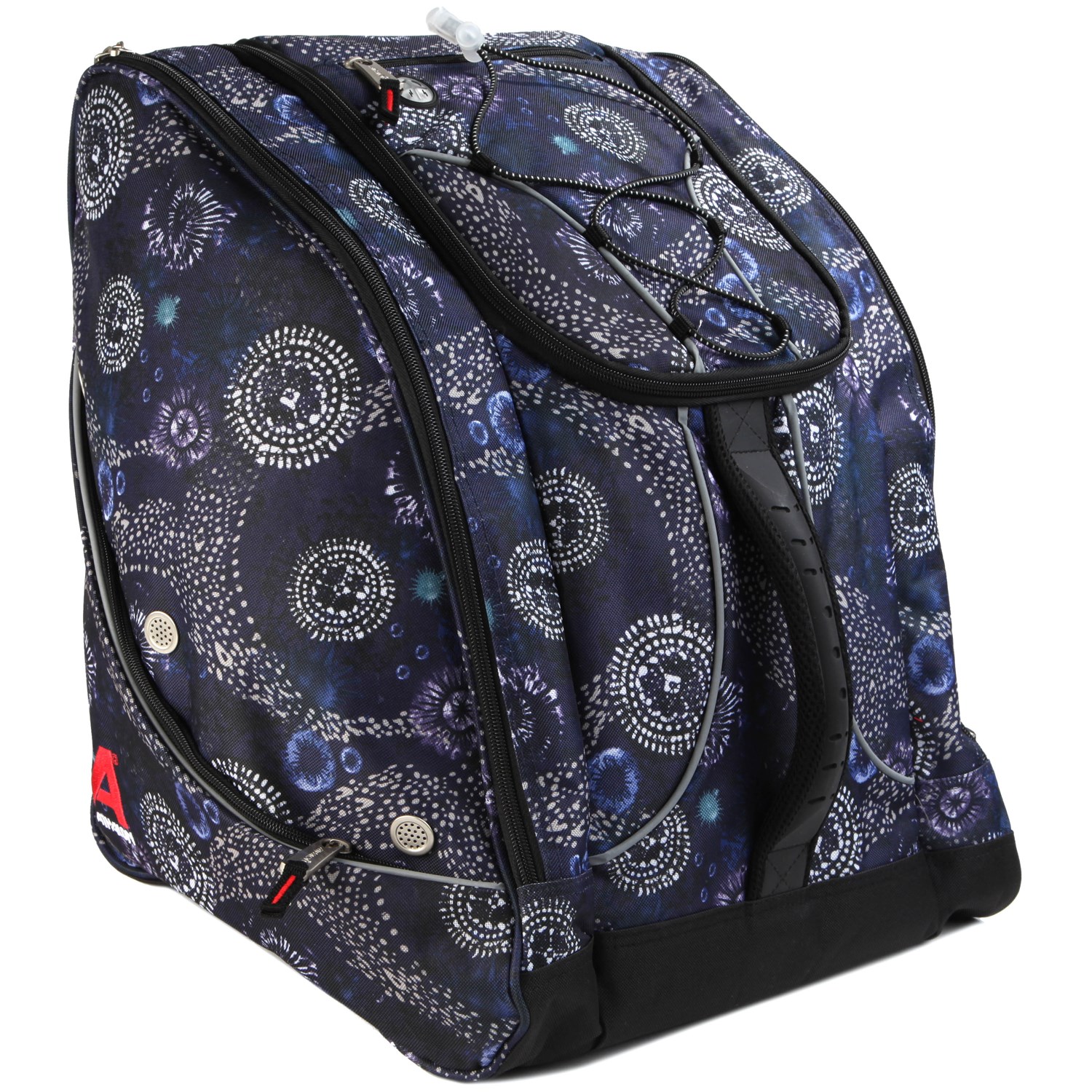 Athalon Everything Backpack
Brand: Athalon
Material: Polyester
Exactly As Advertised

Dakine Ski Sleeve
Brand: dakine
Material: Polyester
For Skiers on the Go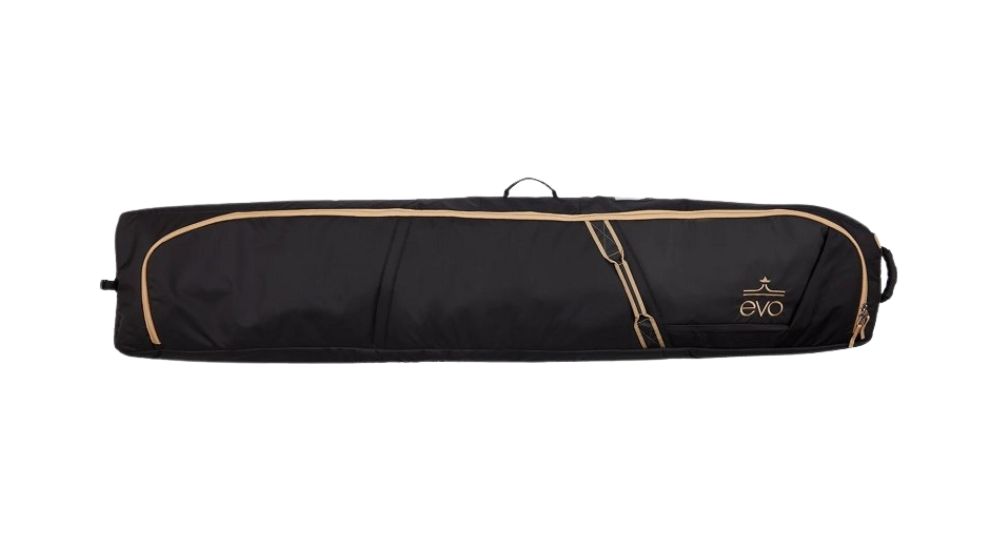 Evo Roller Ski Bag
Brand: evo
Material: PU Coated 600D Polyester
The Versatile One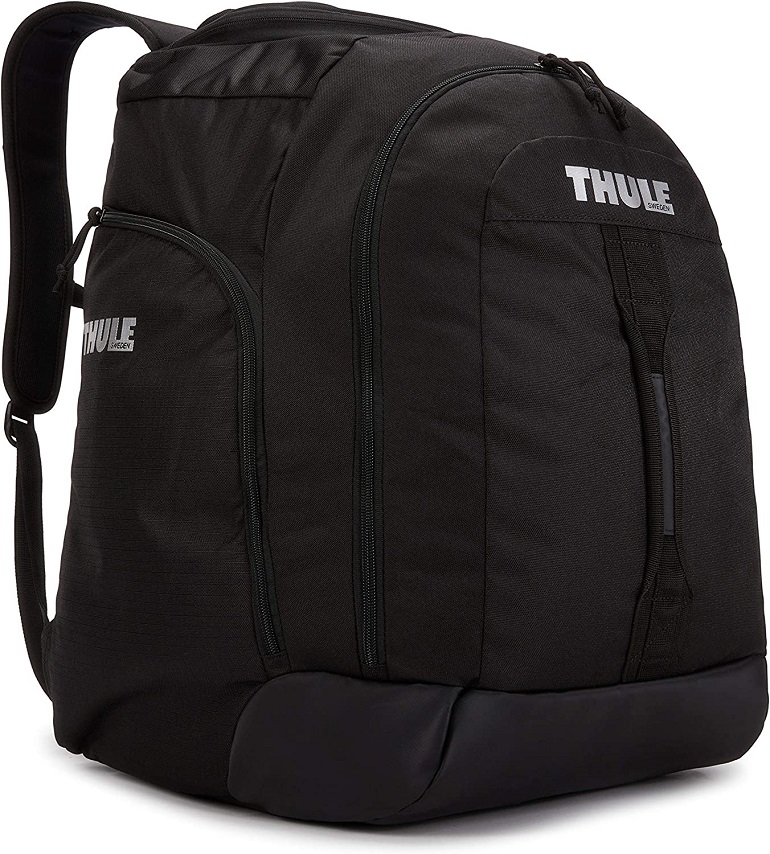 Thule RoundTrip Boot Backpack
Brand: Thule
Material: Polyester
Best Ski Bags – Top 8 Picks
There are many ski bag versions, and there is still time to make your purchase decision before the ski season officially starts.
Let's see which ski bags qualify as 'best'. Continue reading this article, then research some more and compare, to make sure that you have made the right choice for you and your skiing adventures.

It is lightweight for what it can carry – 2 pairs of skis, one pair of warmest ski boots, poles, and clothes for a week-long ski trip.
There is 360-degree padded protection. The boot bag can be removed. Plus, the beautiful simplicity of this ski bag's design provides you with a lockable external pocket – cross-country ski gloves, ski hats, travel documents, and magazines can all fit in there.
You've also got the tablet sleeve (non-padded, though) and a removable boot bag.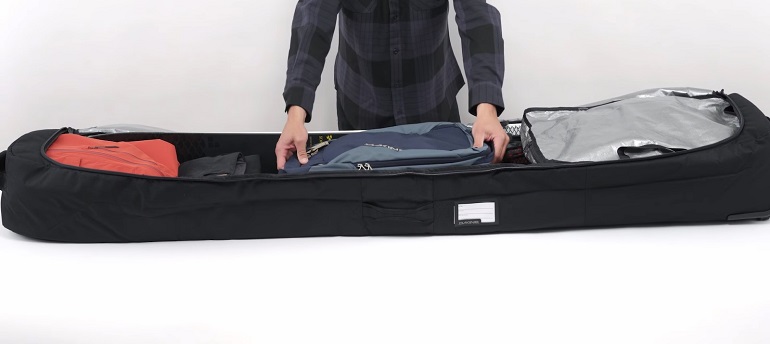 The roller design makes one-handed operation easy. It also packs down tightly for easy storage. And it comes with a limited lifetime warranty.
What could be improved? Space for two pairs of boots would be nice. So would a strap. Some users argue that the bag is quite durable, while others state the contrary.
All in all, this is a great simple bag that packs everything you need for a ski trip.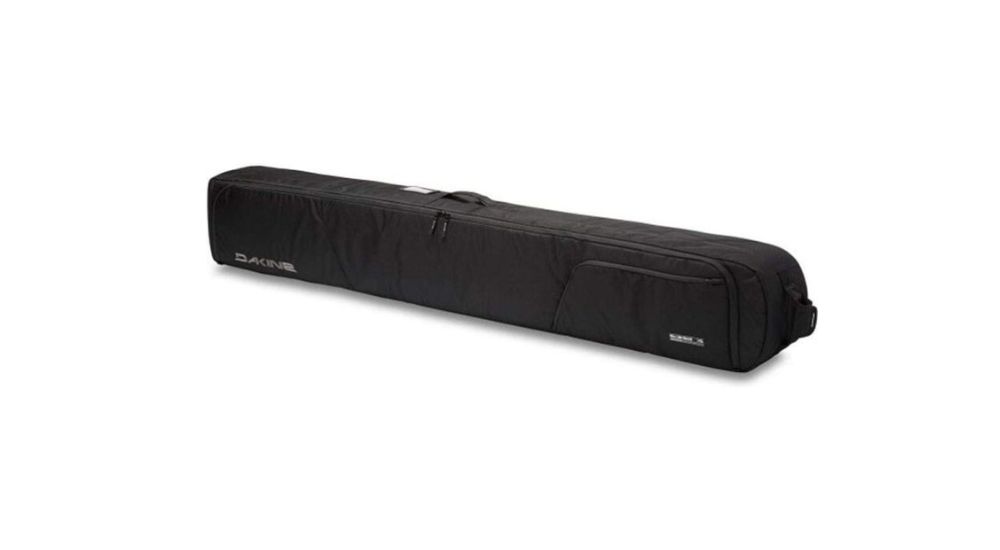 Dakine Fall Line Ski Roller Bag
The price of "Dakine Fall Line Ski Roller Bag" varies, so check the latest price at

Have you read the above description of the Dakine Fall Line Roller Bag? Well, in a nutshell, the Dakine Boundary Ski Roller Bag has almost the same thoughtful features, with a big plus: a cross-over strap.
This double ski bag is labeled as 'the best for professional use'. It fits 2 pairs of skis, one pair of boots, poles, and outerwear, all with 360-degree padded protection and a limited lifetime warranty.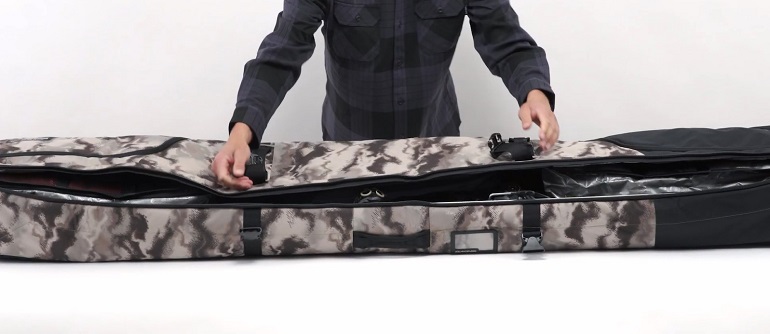 There are two zippered pockets (another difference!). The compression straps will help you to easily pack the ski bag.  
Reliable and durable, a 5-star bag that's well built!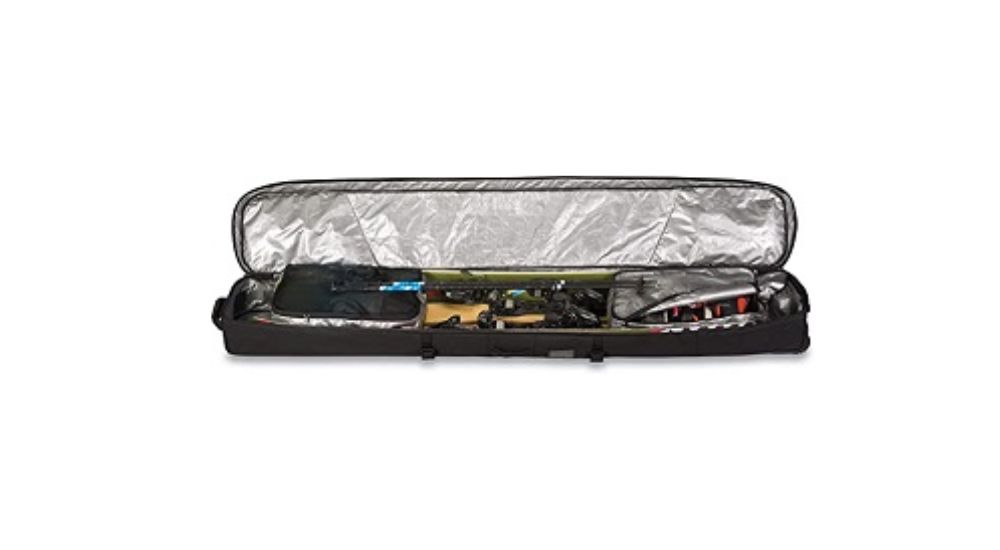 Dakine Boundary Ski Roller Bag
The price of "Dakine Boundary Ski Roller Bag" varies, so check the latest price at

Described as a high-end, well-constructed ski bag, at a reasonable price, the High Sierra Ski Bag can hold one pair of skis of up to 185 cm and poles.
There may not be enough room for boots, but there is a lot of practicality when dealing with this bag. There is a U-shaped opening at the center of the bag to protect the bindings. The long handles can also be used as a shoulder strap.    
For quick storage, which draws again on the practical features of the ski bag, we've got quick-release compression straps at each end of the bag.
The High Sierra ski bag is a great choice for unexpected and short trips around your local winter sports spot.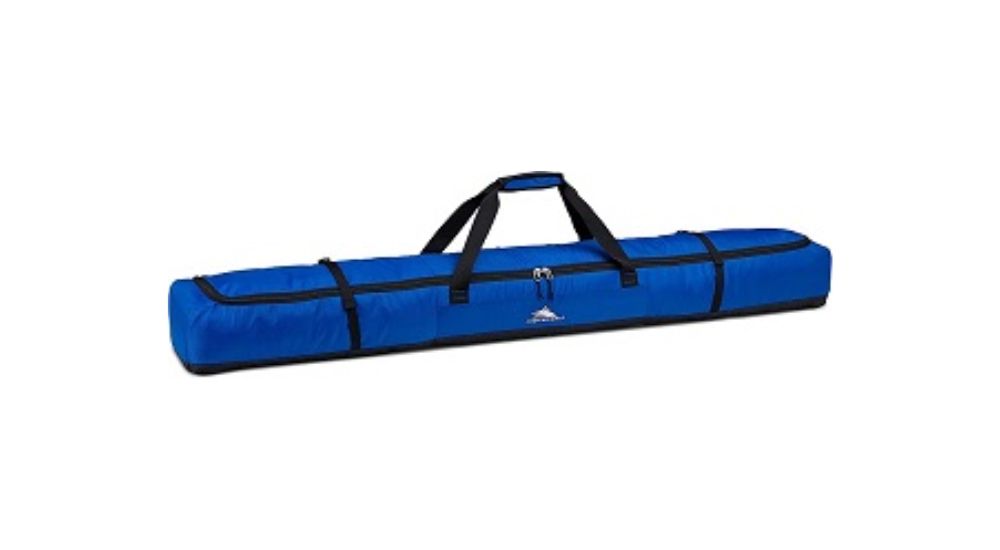 High Sierra Padded Ski Bag
The price of "High Sierra Padded Ski Bag" varies, so check the latest price at

The skis don't bounce in it, so it's a great choice to transport one pair of skis and the related poles.
It has 5-mm padding throughout and a full-length easy glide zipper.
An innovative feature? The padded neoprene handles.
There is tarpaulin on the bottom of the bag to protect against water and make it more tear-resistant. There are also air vents to help your ski equipment dry and reduce musty smells.
Just secure the bag with the two external compression straps, carry it on your shoulder, and go.
The Athletico Diamond Trail Padded Ski Bag is perfect for flights and car or train rides.    
A wider color palette would have been nice; still, it is a well-made ski bag. And this good ski bag comes with a 100% money-back guarantee.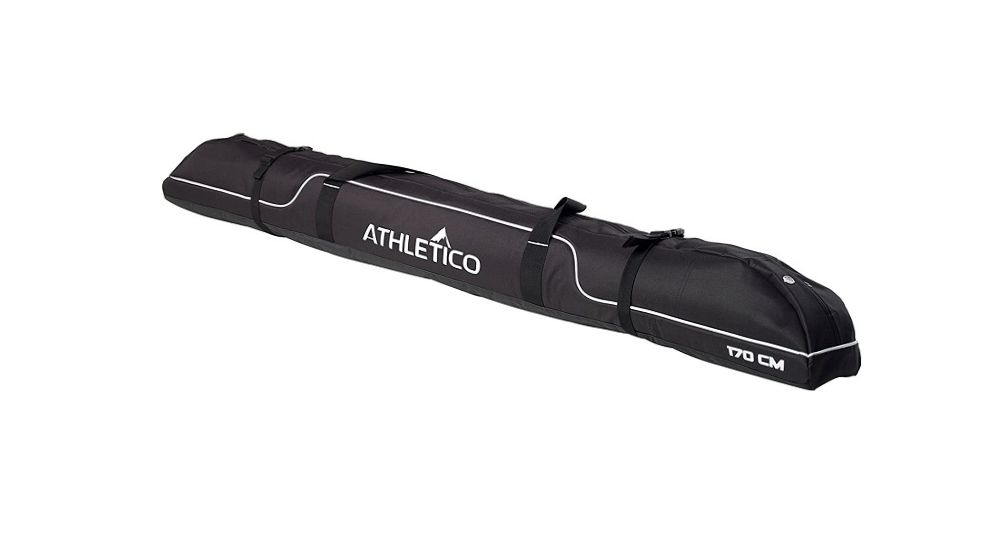 Athletico Diamond Trail Padded Ski Bag
The price of "Athletico Diamond Trail Padded Ski Bag " varies, so check the latest price at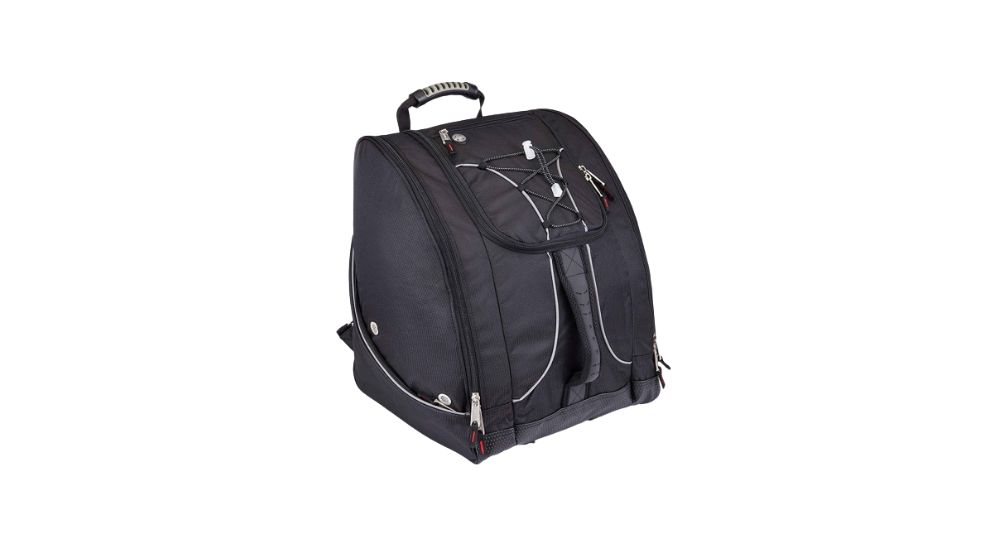 Wonder why it's called 'Everything'? When an adventure is out there, you should answer its call. Just pack the boots (snowboarding boots go too), the snow ski helmets, and all the other items that you can think of, and hit the road. Or the slopes.
The Athalon Everything Backpack includes ventilated side pockets for boots, a center section for a helmet or a jacket, an MP3 pocket on the front, and clips in each pocket for small accessories.
The bottom of the bag is waterproof. The bungee cord to the front will help carry a jacket or extra layers, and the reflective piping will make you and your ski bag more visible.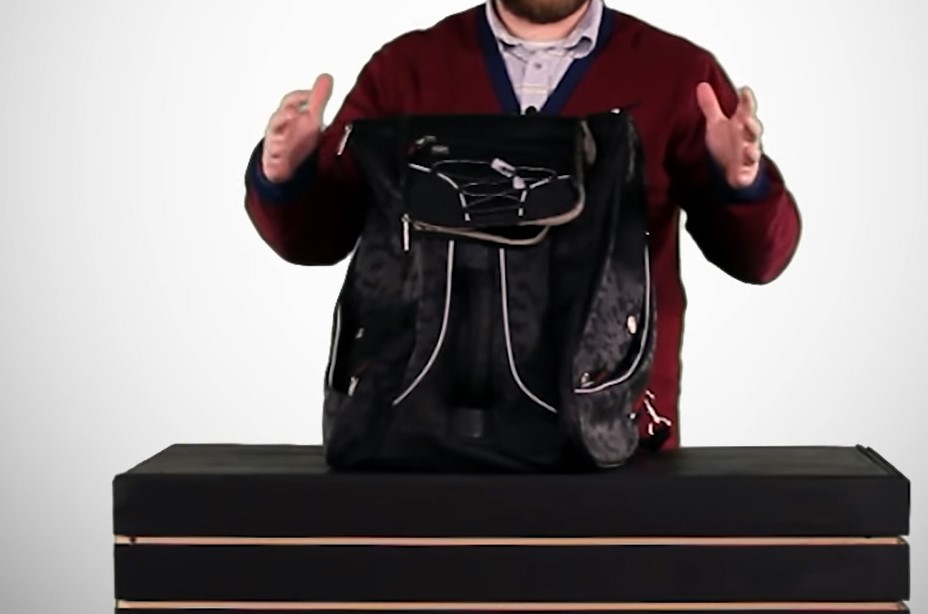 The backpack straps are hidden, and this bag combo comes with four lumbar back pads, as well as top and front carry handles.
What more could you ask? This ski bag can quickly convert from a ski bag to a backpack. Plus, I forgot to mention the drainage grommets to allow snowmelt to drain away.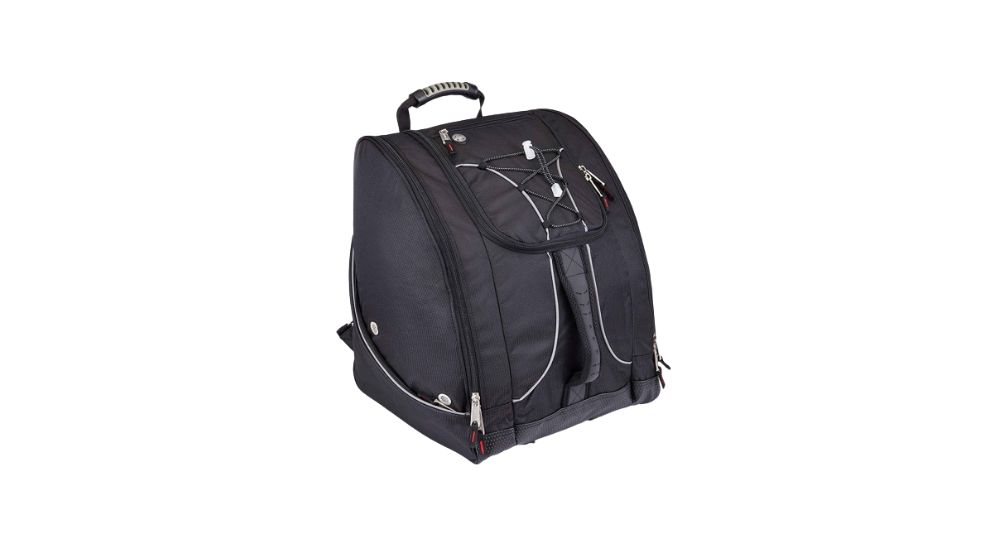 Athalon Everything Backpack
The price of "Athalon Everything Backpack" varies, so check the latest price at

Durable and simple, the Dakine Ski Sleeve does its job – carrying one pair of skis and the poles –, at a very decent price.
It helps you get on the road quickly while keeping your ski gear safe with a full-length zipper.
This ski bag is also great for storage. It is light and can clean up easily with mild soap, cold water, and a soft brush. Never attempt to wash it in a washing machine. Before storage, make sure that it is completely dry.
It could come in more sizes and a pocket would be nice. On the other hand, the removable shoulder strap is a great addition.
What the description says is ultimately what you get.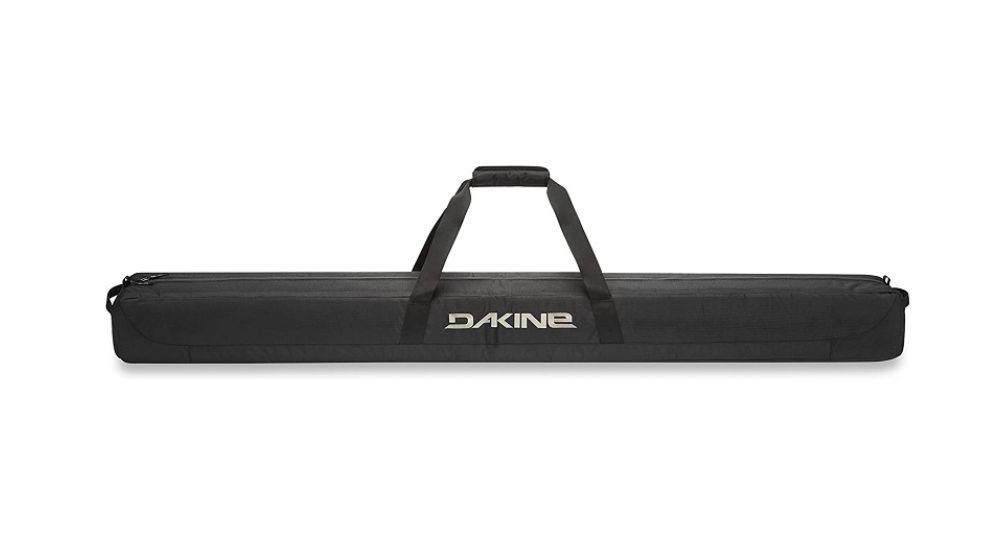 Dakine Ski Sleeve
The price of "Dakine Ski Sleeve" varies, so check the latest price at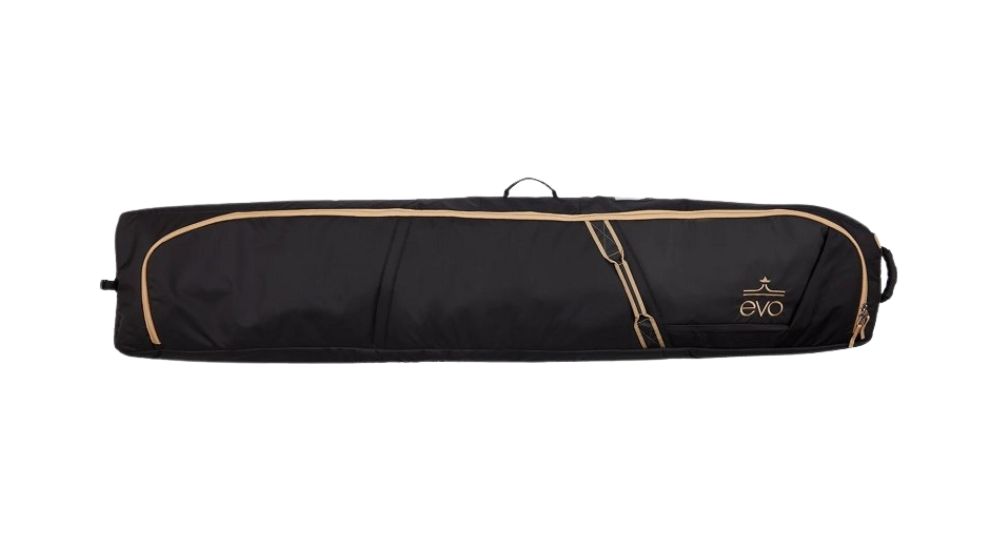 This double ski bag makes packing easy and fun! There are two pockets – an internal and an external one. Two, as the magic number associated with this bag, is the number of ski pairs and poles to be carried. Your helmet, too.
Boots also fit in nicely. The durable, padded shell protects the ski gear from bumps and keeps the gear safe. This roller bag is the right choice for skiers on the go.
Its design is streamlined, as to minimize its weight, with extra fabric added to the tips and tails of the bag. Did you know that it also comes with a stowaway storage strap? The ski bag will fold and store easily.
If we are talking about straps, there is a rubber handle at one end, and there are two padded handles on top and side.
The reinforced plastic railings on the bottom of the bag provide durability and rigid rolling through crowded airports for added maneuverability. 
Apart from the zippers that can look a bit cheap on the minus side, the Evo Roller has loads of space for your ski adventures on the plus side.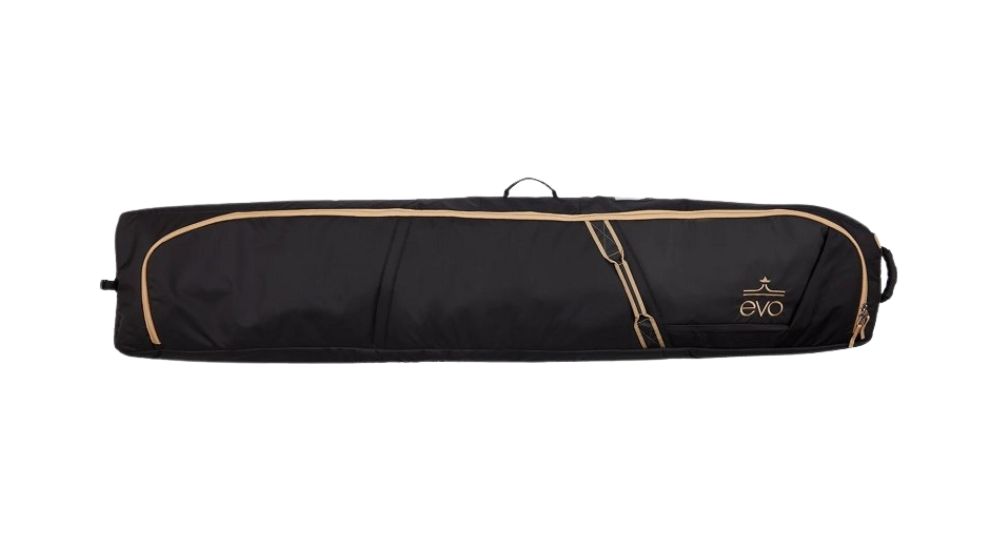 evo Roller Ski Bag
The price of "evo Roller Ski Bag" varies, so check the latest price at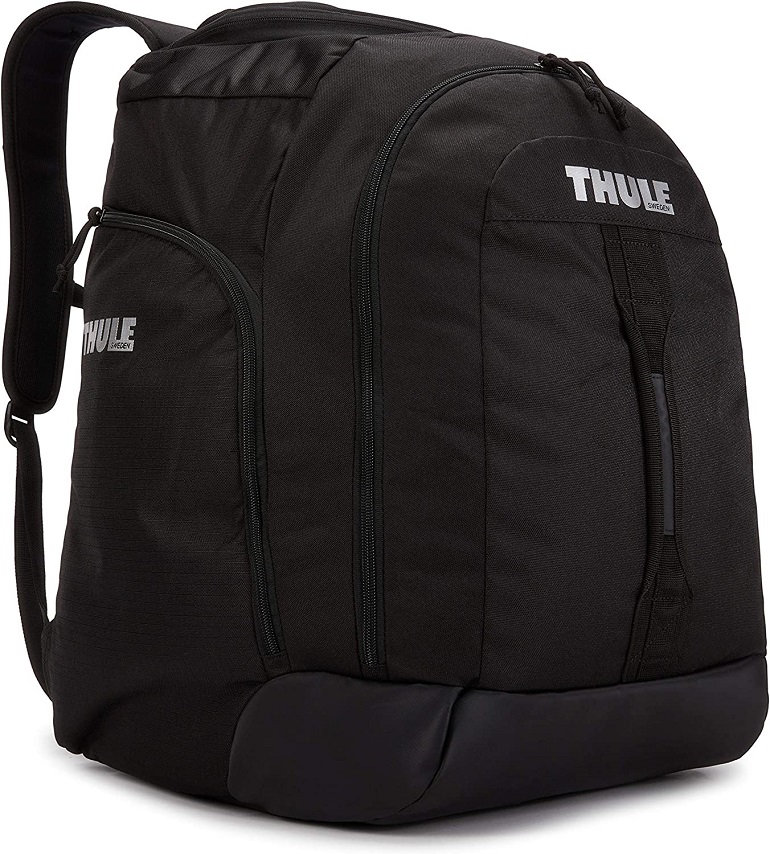 I've always loved Thule. They have interesting, innovative, and practical products.
The Thule RoundTrip Boot Backpack is another of those products. It can be used for snowboarding items, too.
Designed to keep your feet dry by carrying your boots in the rear-loading compartment and flipping the back panel door to use it as a standing mat. You can change anywhere!
Additionally, you can use the Thule Roundtrip ski bag to store snow goggles, sunglasses, or a phone in the fully padded pocket.
You can access the snow sport gear effectively via the top or front of the bag. Another plus is the possibility of attaching your helmet via the external lash loops.
How to transport it? By using the padded shoulder straps and the multiple grab handles.
I'd buy it in a heartbeat! The price is attractive, too.  
Thule RoundTrip Boot Backpack
The price of "Thule RoundTrip Boot Backpack" varies, so check the latest price at
What to Look for in a Best Ski Bag
Do your homework. Research, research, research. Then, compare. You can use the questions below (I like asking questions!) to make up your mind.
It could be the easiest way for you to make a choice comparing the best ski bags around.
Size
What do you wish to carry? One pair of skis or two (snow textures differ, or maybe you've got your partner to accompany you)?
Would you like to be able to pack your boots, too (you will need an extra bag anyway if traveling with a partner, as two pairs of boots will be packed)?
Would it help if you carried your helmet along, with your ski jacket and snow pants, as well as other ski accessories – your goggles, gloves/mittens, etc. –?
Would you like to pack your skis and your boots separately, carrying your skis and clothes on your shoulder and your boots and accessories on your back?
It depends on where you are traveling and for how long. If your new adventure involves air, you should verify your checked luggage weight limit with the selected airline or your most-used carriers.
If you decide to take only your boots and ski clothing and rent the skis at your destination, then, a ski bag will suffice.
Use the extra space if you buy a bag for 2 pairs of skis but decide to take only a single pair of skis with you.  
Design
If we continue with the questions, as far as design is concerned, there are probably three main ones to address.
What is your most comfortable carrying method – as a regular bag, as a backpack, or on your shoulder? Will your ski bag be handled a lot/where are you heading? Does maneuverability rank high for you when deciding to purchase a ski bag? 
Sleeve Bags
Usually designed for a single pair of skis and a pair of poles, a padded/fully padded ski sleeve can be easily carried, which is a plus.
Another reason to choose sleeve bags is their fast cleaning. However, be prepared for a limited number of sizes, the lack of pockets, and not much room.     
Coffin Bags
Most bags we see are coffin bags. Fully padded in most cases, with many pockets for accessories, and a space for a helmet and boots, they are quite versatile.
They can carry one or up to two pairs of skis. Handles and shoulder straps are both present.
These are probably the ski bags that check most boxes from the perspective of what skiers need while traveling – either to their local resort or far-away spots.  
Hard Cases
There are many variations regarding hard cases. The largest cases can fit three pairs of skis and poles or two boards with bindings and boots, or any variation of gear up to 183cm in length. They are more expensive and heavier but are optimal for car travel.
Plane and train travel are also supported and these cases can also be used for shipping your snow gear (most of them are lockable to keep your skis safe).  
Wheeled Bags
If you need maneuverability, your gear is heavy, and you're bound to spend some hours in an airport (or several airports), wheeled ski bags are ideal for you. They can fit multiple pairs of skis, your ski boots, and your helmet, and add your clothes and accessories.
What will you miss if you purchase a rolling luggage bag? Probably the shoulder straps that can turn to carry your ski bag into a hybrid business. 
Final Thoughts
Have you ordered it yet? If you did, enjoy it – I will probably buy one, too, or welcome it as a skiing gift (my birthday is coming, after all).
If you haven't, let's do a recap to prepare you.
Think in the number of pairs of skis. One pair? Two? Up to three pairs? Then add the ski boots, a helmet, and ski accessories to the list. Apparel, too. Think of easy access, too.
Next, set some destinations in your head for your future ski trip. Add the stress and need for maneuverability until you get to your end-point and even while making your way around your destination. Like a rolling carry-on.
Decide if you need a shoulder strap or if you only need to travel with your ski boots on you. Weigh your snow gear, additional gear, and apparel and compare the result with the weight limit on your usual air carriers.
See things in perspective. Will you need space for two pairs of boots or will the one in your bag suffice? Which design will fit your style and personality best?
Determine your budget for the right ski bag and act on it. What is an affordable price for you?
I will stop here with the questions, leave you to ponder over them and compare the best ski bags. I'll see you on the slopes! Bring one or two pairs of skis; I don't mind.