For better or for worse, skiing has a reputation for being a "rich person's hobby." 
And to be honest, it's not hard to figure out why.
After all, skiing is… well… an expensive sport.
Think about it:
If you want to play soccer, all you need is a ball. Hell, you don't even need shoes. Track & field athletes don't need anything to practice their sport – just a wide open space to run around in.
Even skateboarding is pretty easy to get into, as you only need about $100 to grab a decent board.
But when you start getting into skiing, the costs quickly start to add up. Even after your ski equipment costs, you still need to pay for the privilege of using the mountain and hitching rides on chairlifts.
But don't despair just yet. 
If you're wondering how much this hobby costs, you should figure out how much this hobby costs before you dismiss it altogether. 
It might actually be much more affordable than you think – especially if you take advantage of a few cost-saving tips and tricks along the way.
Because at the end of the day, everyone should have a chance to go skiing at least once in their life. 
Don't count out this incredible opportunity just yet – check out this article and find out for yourself whether it's within your budget.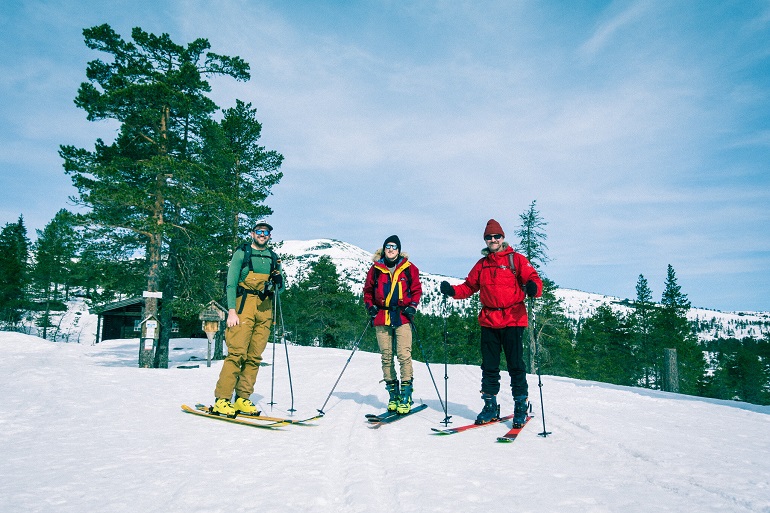 Average Cost to Go Skiing
It's no secret that the cost of skiing has been rising over the years. Just check out this graph:
Day Lift Tickets
| | | | | | | |
| --- | --- | --- | --- | --- | --- | --- |
| | Aspen | Vail | Alta | Kirkwood | Whistler | Cypress |
| 1979 | $16 | $10 | $8 | $15 | $14 CAD | $8 CAD |
| 2017 | $149 | $175 | $96 | $114 | $130 CAD | $63 CAD |
| 2022 | $179 | $214 | $154 | $114 | $180 CAD | $95 CAD |
As you can see, this hobby can get pretty darn expensive.
Obviously, you can save money in the long run if you buy a season ski pass. But those are worth thousands of dollars. Most people buy lift tickets each ski season depending on their availability and their budget.
Inflation is affecting everything right now, and ski slopes certainly aren't exempt.
Even over the past five years alone, the price increase has been astounding in many cases. 
Now, some of these ski slopes have made major improvements to their amenities – somewhat justifying the price hike. For example, Cypress (my home mountain) hosted the Olympics a few years back and underwent some major renovations as a result. 
So while the lift tickets cost more, the mountain has also improved. 
The only mountain that seems to have kept its ticket prices flat is Kirkwood. Props to them.
Okay, but how much is the total cost to get one of those season passes I was talking about earlier?
So the best mountain in my area is Whistler/Blackcomb, and a season pass will cost you about $1,320 Canadian. 
You also get the opportunity to buy an "Epic Pass" for USD 950, which gives you access to Whistler and a whole bunch of ski slopes throughout North America, Australia, and even Japan. 
Even factoring in currency exchange, the Epic Pass is still cheaper than the regular season pass… So I'm not sure why you wouldn't get it if you're into saving money.
Vail is owned by the same company as Whistler/Blackcomb, so they offer the exact same deal: $950 for the multi-resort pass.
If you want a Premier Pass at Aspen, be prepared to shell out about $2,800 at the ticket window. 
On the other hand, Kirkwood's "Tahoe Local Pass" costs just over $600, while Cypress' $650 CAD Silver Pass gives you full access except during the high season (shoulder season).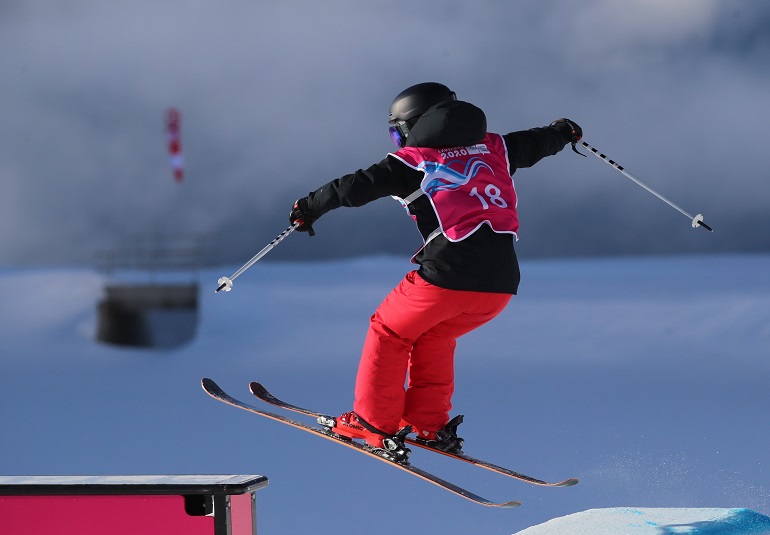 Don't get me wrong:
You can find some great deals out there for season passes in most resorts – especially for the smaller mountains.
But some season passes at larger resorts are seriously, seriously way too expensive for most people.
And if you're wondering how much this hobby costs, you're probably just getting started… Which means you'll probably be fine with day passes for now.
Why Spend Money on a Ski Trip?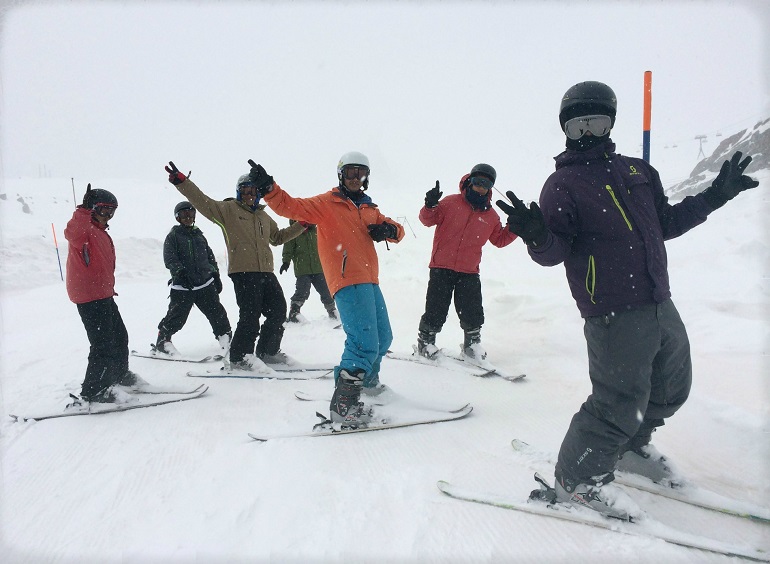 Now that you have an idea about the actual numbers, let's back up for a minute and ask one simple question:
Why bother?
Is skiing really that amazing? 
Why would you spend your hard-earned cash on a ski trip when you could be going camping, visiting your favorite restaurant, or simply paying the bills?
Here's why I think skiing is something everyone should experience at least once in their life:
Get Above the Clouds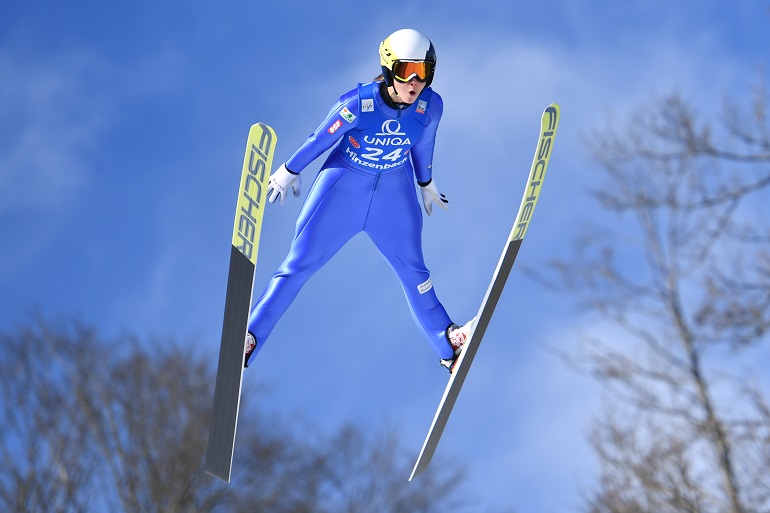 One of the things I love most about skiing is that it allows me to get above the clouds.
Disclaimer:
I live in Vancouver, which is one of the rainiest, cloudiest cities in the world. Sometimes, it literally rains nonstop for months.
But when you get high enough up a mountain, you rise above the clouds. Suddenly, there's nothing separating you from the sunlight and all that glorious vitamin D. 
It really does wonders for my mood, and I feel like it's a great way to fight seasonal depression. 
Stay Active During Winter
Skiing is also a great way to stay active during the winter. During the colder months, it can be really difficult to motivate yourself to even go outside – much less exercise. Sure – you can work out in a gym or in your own home, but that's never really the same as outdoor exercise. 
Skiing is super fun, and before you know it, you're working up a sweat. There's nothing like that burning sensation in your leg muscles after a full day of skiing.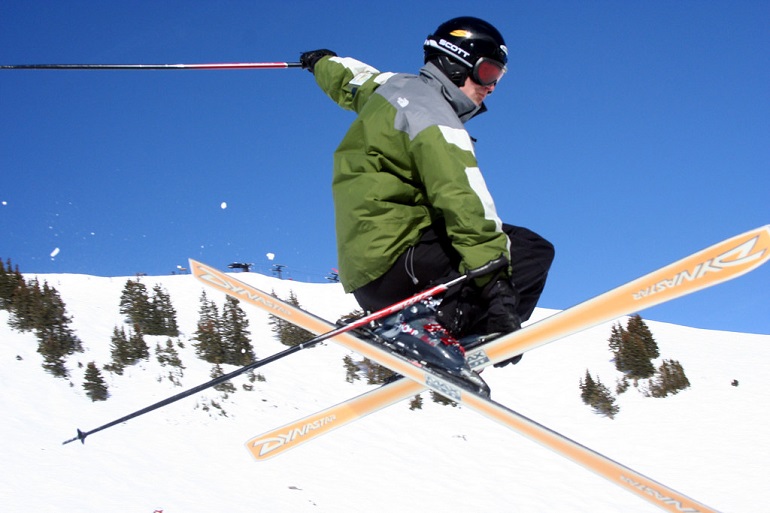 Experience the Magic of the Mountain
Mountains are truly magical places.
Don't believe me?
Spend a few hours up in the snowy peaks of British Columbia. Listen to the peaceful silence of winter. Breathe in that mountain air. Marvel at the way the snow-covered trees sway in the whistling winds.
Forget about skiing – the natural splendor alone is well worth the money.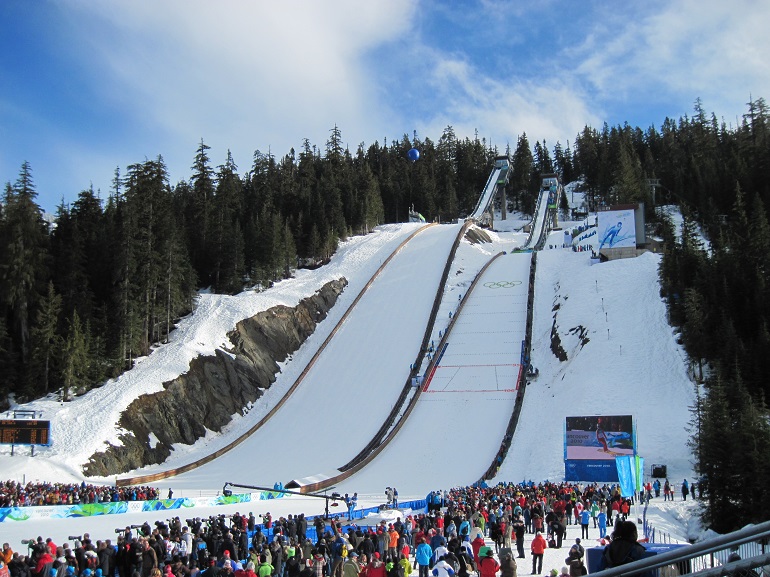 Insane Adrenaline
Does sitting around while looking at a bunch of mountains sound boring to you?
Well, skiing has you covered. This is one of the most adrenaline-pumping sports you can possibly get involved in.
Whether you're ripping down a run at full speed, hitting a rail at the park, or getting some fat air off a lip, you're definitely in for a real rush. 
This is why people pay more than a few bucks to keep coming back:
That adrenaline rush is addicting, baby!
Meet New People
Last but not least, you can meet some amazing people on the mountain. 
Honestly, it's hard not to strike up a conversation with someone on the chairlift. Even if you're socially awkward, you'll probably find yourself chatting away. 
And who knows? Maybe you'll meet an awesome group of people that you can ride around with all day, hitting the park and racing down the mountain together.
You might even stay in touch after you get back home.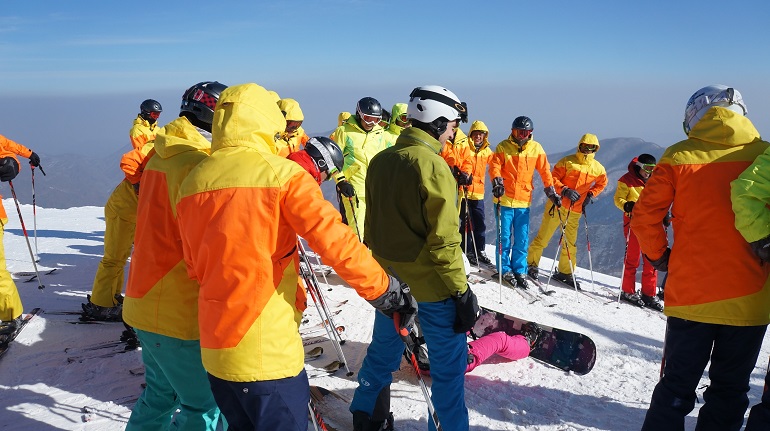 How Much Does it Cost to Go Skiing?
So now that we've covered lift tickets, it's time to factor in everything else you're going to need to go skiing:
Lift Tickets
You can check the above section for more information, but here's a basic summary: The average day pass in the United States is $95, while the average in Canada is $95 CAD in peak season. This means that in theory, it's cheaper to go skiing in Canada.
Buying New Ski Equipment
Assuming you just want a basic (but decent) board or a pair of skis, you're looking at a one-time investment of about $500 more money for ski boots, ski poles, and skis– and that's if you're really good at finding bargains before your skiing trip.
Renting Ski Equipment
If you want to go the ski rentals route, expect to pay about $50 per day. This obviously means that if you plan on skiing or snowboarding for more than 10 days throughout your entire life, it makes more sense to buy. That said, renting ski gear is actually a good idea on your first day.
Other Ski Equipment
You're going to need more than just skis and aboard. The most obvious accessory is a pair of ski goggles. Trust me, you need a pair if you don't like having your eyeballs pelted by ice and snow. You might also want to grab yourself a cool ski helmet – although the people in the ski rental areas usually give them out for free.  
Lessons
If you're just getting started, group lessons are absolutely essential. You can expect to pay about $100-$150 – although private lessons are even more expensive. Although this might seem like yet another major expense, you can't really teach yourself.
It's also super fun learning with a group, and you'll probably make a few friends. Speaking of friends, you could always convince a friend to teach you how to ski or ride instead to save money.
Ski Clothing
Yep – we're not done spending money just yet. You also need to grab yourself a decent pair of snow pants and best ski jackets from a ski shop. Expect to spend $200-$300 – although you might already have some decent waterproof ski clothes. 
Food & Drink
Sure – you could bring sandwiches to save money. But a hot meal on a cold mountain is definitely worth the extra money. Expect to pay about $20 for a moderate-sized lunch. 
Parking
Some mountains ask you to pay for parking, while some don't. For example, one of my local mountains (Cypress) gives you free parking to save money, while another local mountain (Grouse) charges you about $15 to park at the bottom.
Breakdown: Costs Involved for a Single Day in the Ski Area
This graph is just an accurate estimate, and your own personal budgets depend on the mountain you choose, whether you want to rent, whether you already have some basic ski equipment, and so on.
If you go for renting skis and ski equipment and you have absolutely no ski clothing to speak of when you start skiing, your first day on the mountain is probably going to cost about $600.
If you choose to buy your ski equipment and ski clothing before your first ski days, you can expect to pay about $1,000 in total. 
Keep in mind that if you bring your own ski gear, your days are eventually going to become more affordable than if you rent skis. This makes life more convenient.
And once you have your ski clothing, your goggles, and your ski helmet, your daily cost is going to decrease by a few hundred dollars on your next ski trip.
When you complete your ski lessons, your daily skiing cost will decrease even further, reaching about $150 to $200 per day (depending on whether you still want to rent skis).
How Much Does a Ski Trip to a Ski Resort Cost?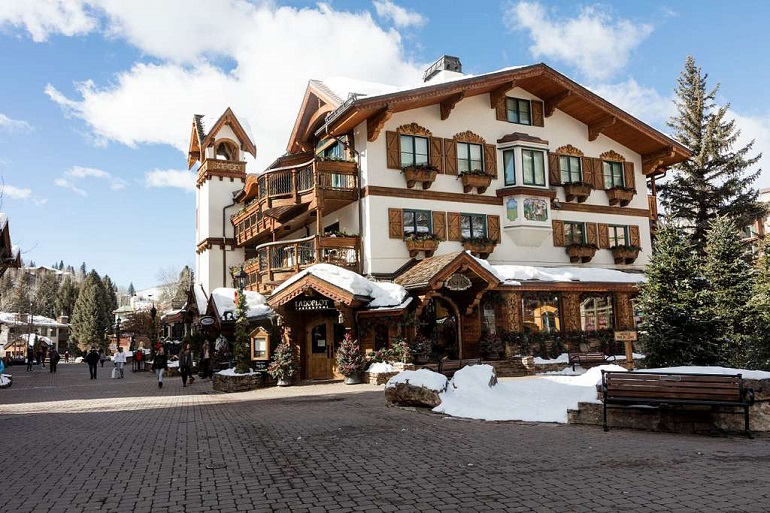 If you want to dive headfirst into the world of skiing, I definitely recommend going on a multi-day ski trip to a ski resort.
It's a full-on ski vacation, complete with hotel stays, restaurants, and nightlife in the ski town if you're into that.
Only certain mountains offer the ski resort experience. 
One thing you should know is that a ski vacation is probably the best way to learn how to ski or snowboard. The fact that you're skiing on consecutive days helps you build on your skills and progress at a much faster rate. It's definitely a convenient way to learn.
How much does a ski vacation cost?
Daily Costs For a Ski Trip
Your daily costs for a ski trip are going to be much higher compared to a day at a local mountain. This is because you're paying for your entire living expenses – including housing, all your meals, entertainment, ski passes, coffee, and anything else you might need. 
The cool thing about ski resort mountains is that they typically offer package deals for multi-day passes. 
For example, Whistler offers a Five-Day Edge Card for $465 CAD (or $345 USD), which helps you save money skiing.
Transportation Costs For a Ski Trip
Me? I can head up the highway and be at Whistler in a couple of hours. But you might need airfare. Hopefully, you have a local mountain nearby that fits the bill.
Otherwise, you might be looking at airfare that'll cost you a few hundred dollars at the very least.
Accommodation
Most ski resort mountains have a wide range of hotels and lodges. You can go with a super luxurious option, much more basic hostels, or something in between. For reference, the average price for a hotel at Whistler is about $200 per night.
Things obviously get cheaper if you book a place with friends or family.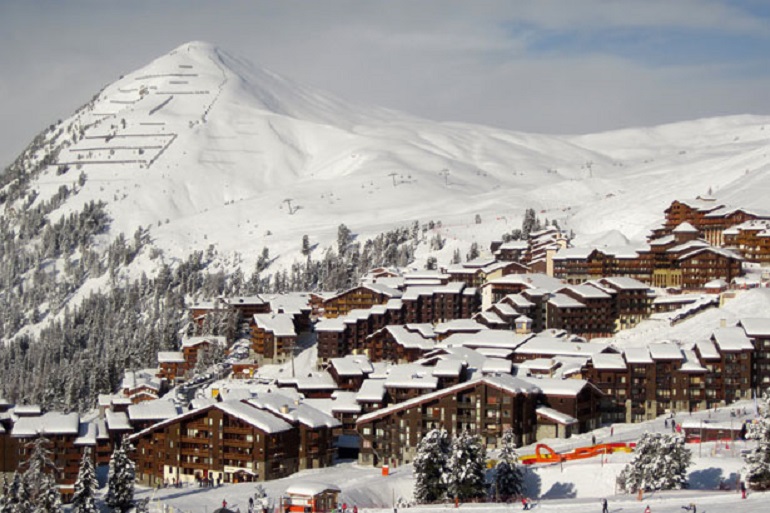 Food & Drinks
Food and drinks will cost you typically $70-80 per day, depending on your tastes.
Entertainment
Finally, you might want to hit a bar or a nightclub after your day on the mountain. Factor in about $30-$50 per day for entertainment. 
All the Costs for a Ski Trip (for a 5-Day Trip)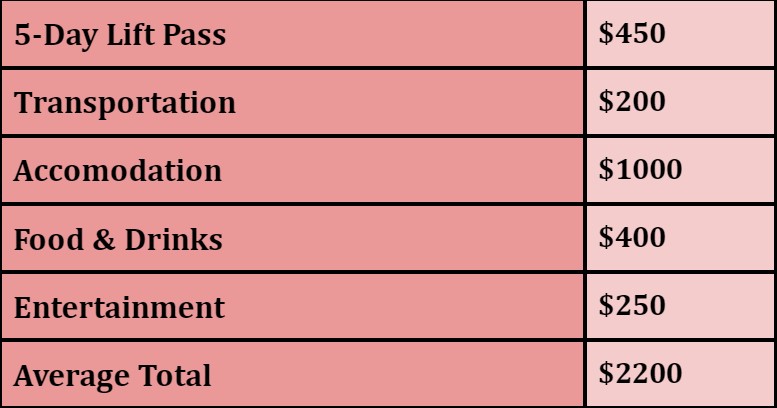 Ski Lessons at Ski Resorts
Personally, I would definitely recommend booking a ski or snowboard lesson at a ski resort.
A little backstory about me:
I went to a high school that placed a major emphasis on outdoor learning. I was fortunate enough to go on a ski trip each year to Whistler/Blackcomb with my classmates.
During this three-day trip, I was specifically guided around by an instructor with about 10 other expert skiers and riders in my school.
Now, to be fair:
I was already equipped with solid skills even before I attended my first school trip to Blackcomb in grade eight.
But just having those three consecutive days really helped me sharpen my skills. It helped make me the snowboarder I am today.
What I'm trying to say is that you should definitely consider getting ski lessons at a ski resort over multiple consecutive days.
If you're snowboarding, you could theoretically go from being a total newbie to an expert rider in about three to five days.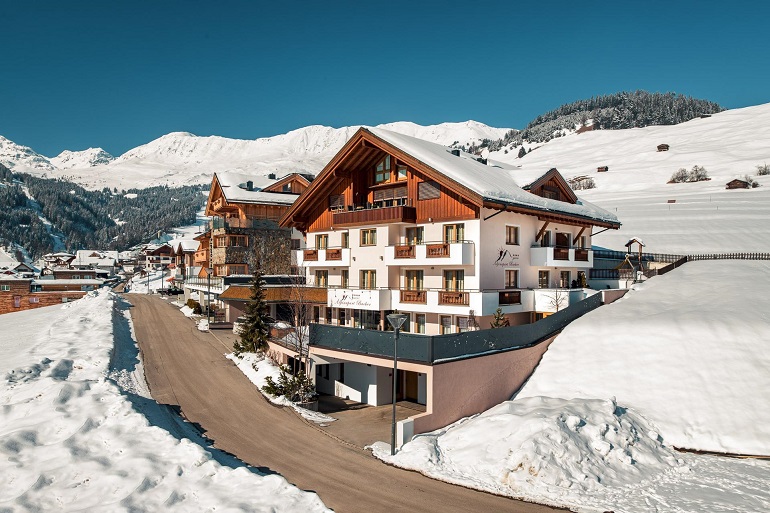 How Much Do Most Ski Resorts Cost?
Generally, I would say that most ski resorts cost about $100 for a day pass. The statistics paint a similar picture.
But remember, this is just for North American mountains.
There are many ski resorts around the world, and some of these peaks are in nations with a much lower price.
Let's go through a few of those nations:
Japan
Often referred to as one of the "hidden gems" of the skiing world, Japan has plenty of amazing ski resorts to visit.
A lift pass can cost as low as $30 – perhaps even lower.
These ski resorts offer great value, but don't get your hope up:
Japan is not a cheap place to visit. The flights alone can cost a pretty penny – and then you need to consider food and accommodation.
The Alps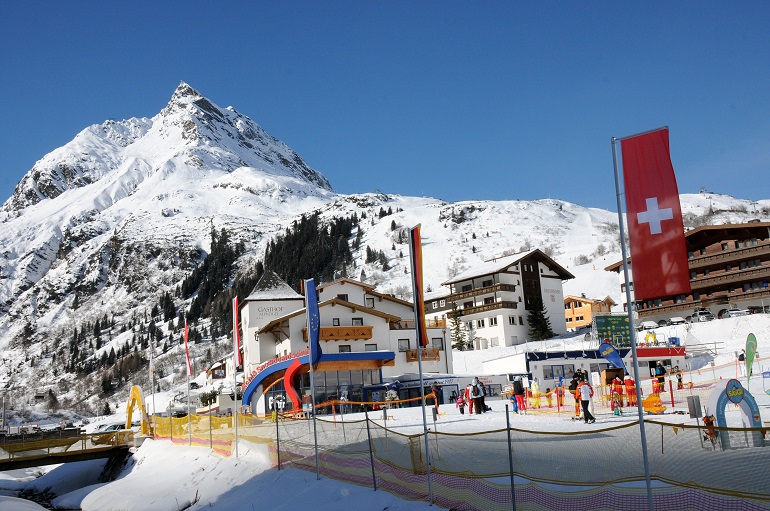 I know, I know!
The Alps isn't a "country." These mountains encompass a range of nations, such as Austria, France, Germany, Italy, and Monaco. 
The Alps' ski resorts offer some insanely good deals. 
For example, some of the best resorts in the Italian Alps offer a lift pass for just $45, making this a perfect destination for a ski holiday. Flights might also be expensive.
Some of the lesser-known ski resorts in the Alps even offer 7-day lift tickets that are cheaper than a single-day lift ticket in North American mountains.
Romania
Romania also has some amazing mountains.
Some say that the lift tickets don't quite justify the somewhat unimpressive ski hill.
That being said, lift tickets are still about $25 for an entire day.
Plus, Romania is one of the cheapest countries to visit, with low prices on food (especially breakfast) and accommodation. It's a great option.
Andorra
Andorra is another excellent location for winter thrill seekers, and lift tickets are around $35 per day.
Spain
Baqueira-Beret in Spain offers good facilities with great, warm snow and weather. You might think that a winter park even exists in a warm nation like Spain – but it's there. Expect to pay about $35 per day for your lift ticket. It's a good option.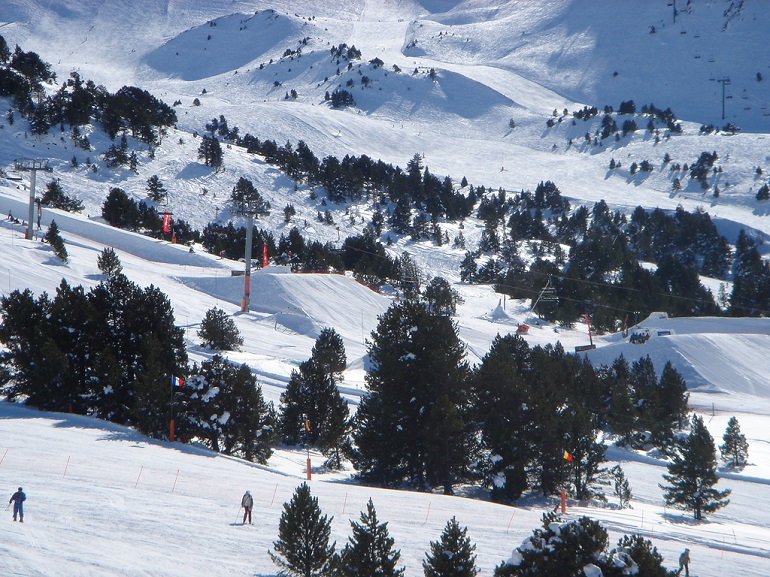 Head Up to the Mountain This Winter – You Won't Regret It
Okay, so skiing is expensive. There's no getting around that fact.
But is it worth a few dollars extra?
Hell. Yes!