The winter season is right around the corner, and winter athletes are getting geared up for the season. Whether you are a seasoned vet hitting jumps and rails or whether you just like snowboarding the bunny hill, one thing is for sure; you need good gear.
Something that will keep you warm and keep you safe. When it comes to buying the right gear, I know it can be remarkably overwhelming. There are so many options available, and if you're new to the sport, it can be a lot to take in. Fear not, I'm here to help.
After the product reviews, I've provided a brief guide to give you a basic overview of what gear you need to get ready for this winter's shred sessions. After reading it, you'll have a better idea of what to purchase to stay warm and safe while enjoying the beauty of deep powder and sharp turns.
It's important to have the right gear that you can depend on. Right now, I will talk about some of the best snowboard brands and gear available on the market.
Best Snowboarding Gears – Top 8 Picks
Here is my list of most trustworthy snowboard gear from the best snowboarding brands: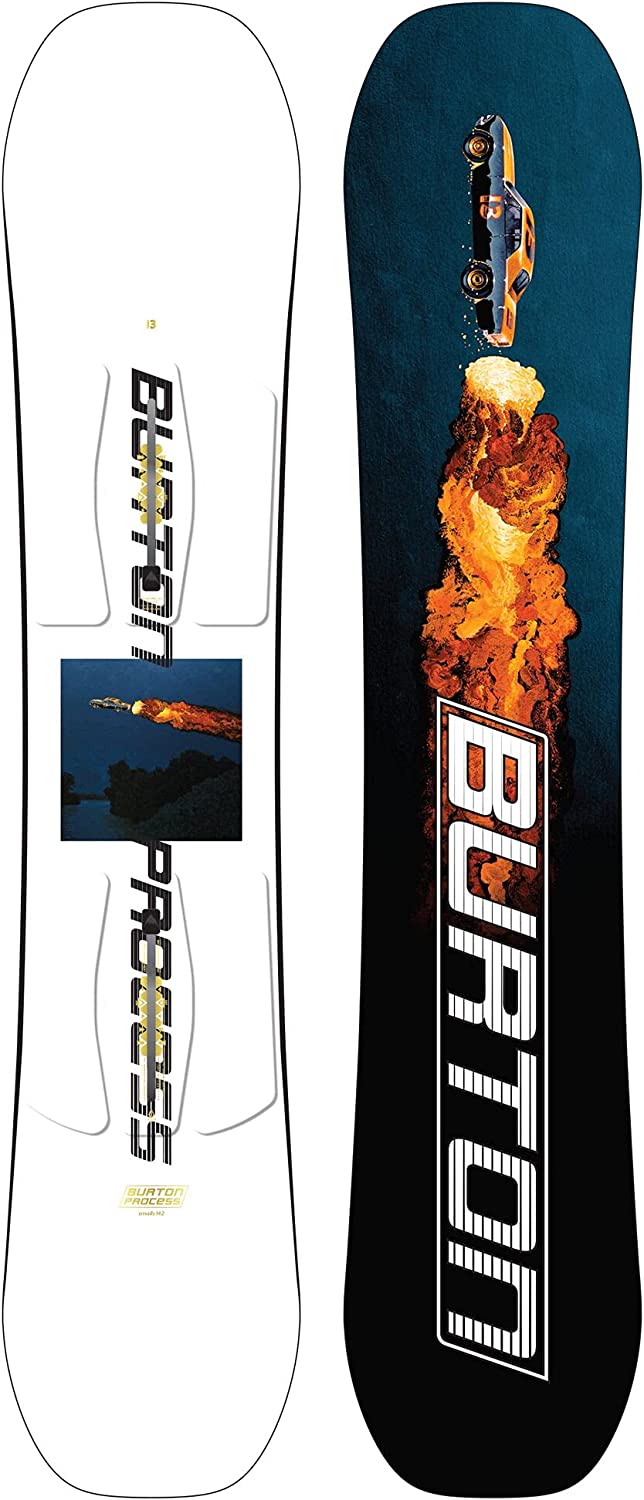 This is a lightweight true twin-performance snowboard. Although this snowboard is very capable of taking on a variety of terrains and conditions, this is best suited for any freestyle rider or as a buttering snowboard.
This is the snowboard of choice for professional rider Mark McMorris!
The Process snowboard has been in the Burton lineup for years. This snowboard is known for its pop, and incredible fun feel. It is a top choice for intermediate-skill level riders.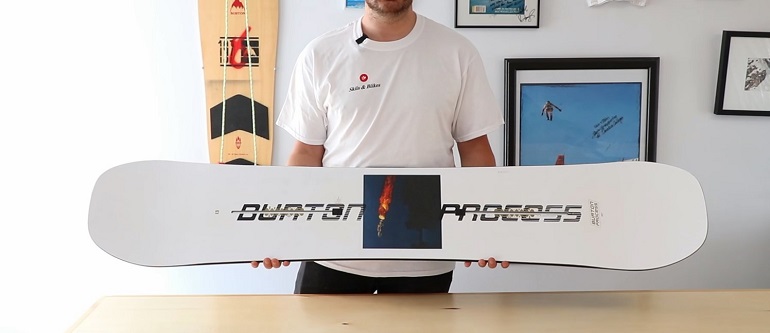 Burton has a reputation for building best-performing snowboards, and the process model still holds true to that. This snowboard is built to last and features some great design elements.
The twin shape and PurePop camber together give the snowboard amazing power and playfulness. The Burton Process board also has really grippy edges that help with sharp steep turns. You can really carve with this snowboard, and it feels great.
The board has a symmetrical design which allows riders to ride comfortably in both regular and switch. This board provides strength and durability at an affordable price.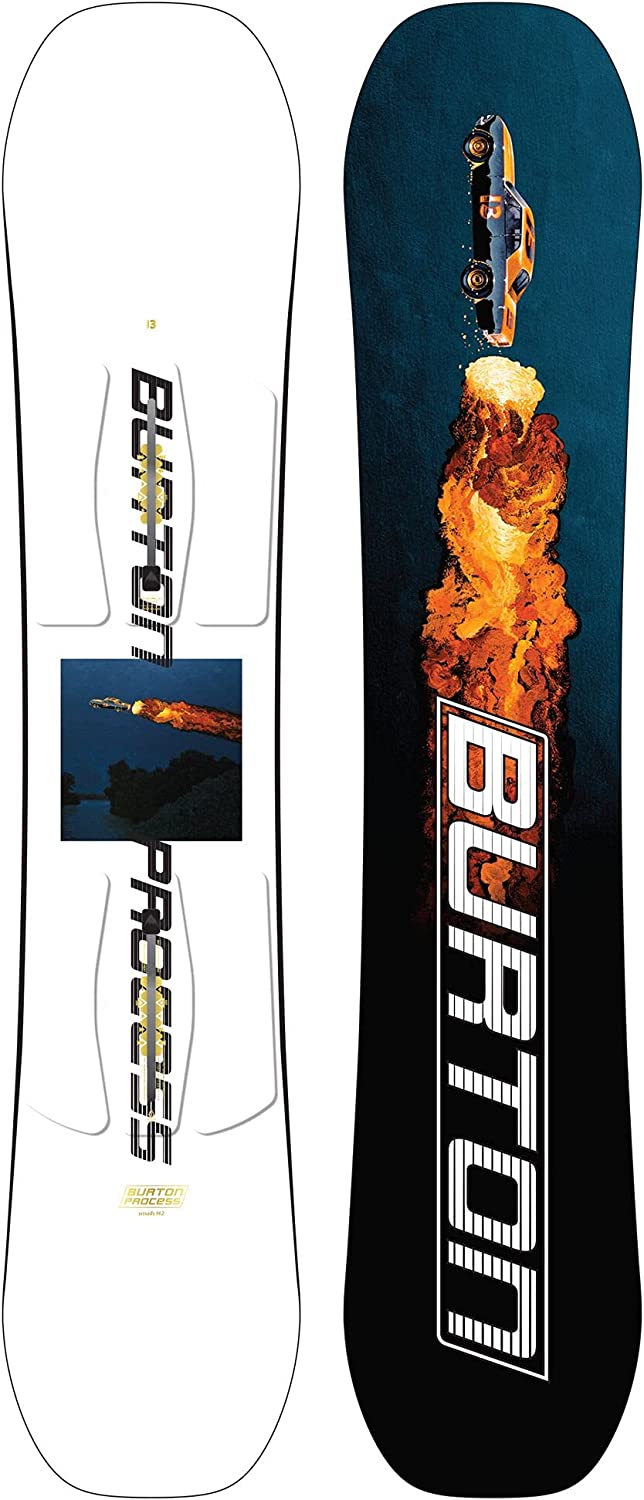 Burton Process Snowboard
The price of "Burton Process Snowboard" varies, so check the latest price at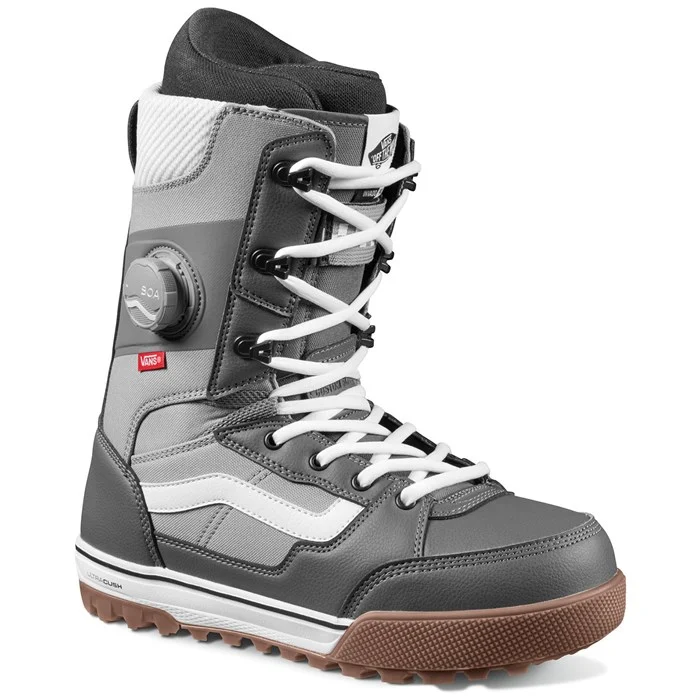 Vans have been a trusted name in action sports for a long time. They continue to produce great products that keep pushing the boundaries, such as the Aura Boa boots.
These boots are water resistant and offer more adjustability than most double BOA boots. They also provide a softer flex to allow for easy turning while fitting comfortably, creating better control overall.
This is a great boot for any intermediate rider who loves that old-school Vans look. These boots are super stylish.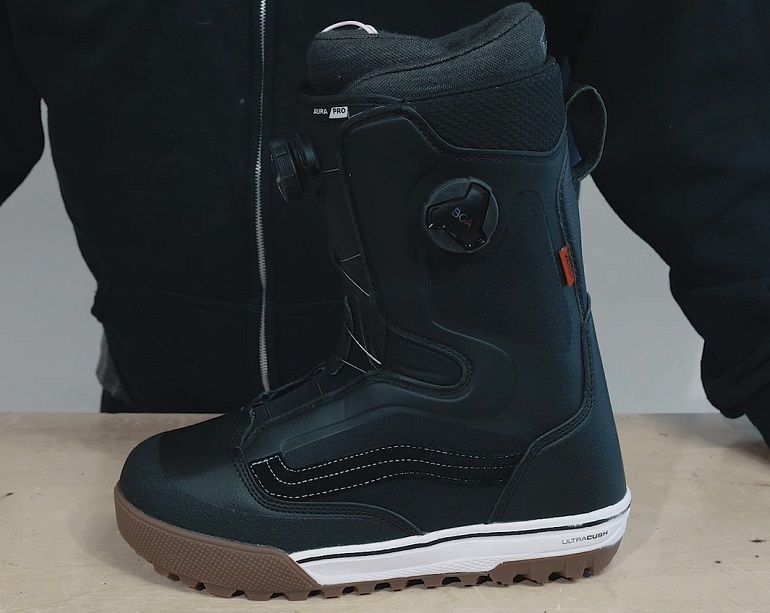 This boot comes complete with a V2 UltraCush SmartWool liner and V2 waffle pro sole with All-trac cold weather rubber for extreme weather protection. The inside core of the boot is heat moldable to allow the rider to have the perfect custom fit and feel.
All Vans snowboard boots come with the newly improved thermal retention layer that provides a 360-degree wrap of the toe box. This will keep your feet and toes warm all day for maximum comfort. Who doesn't love toasty feet when you're flying down a snowy mountain?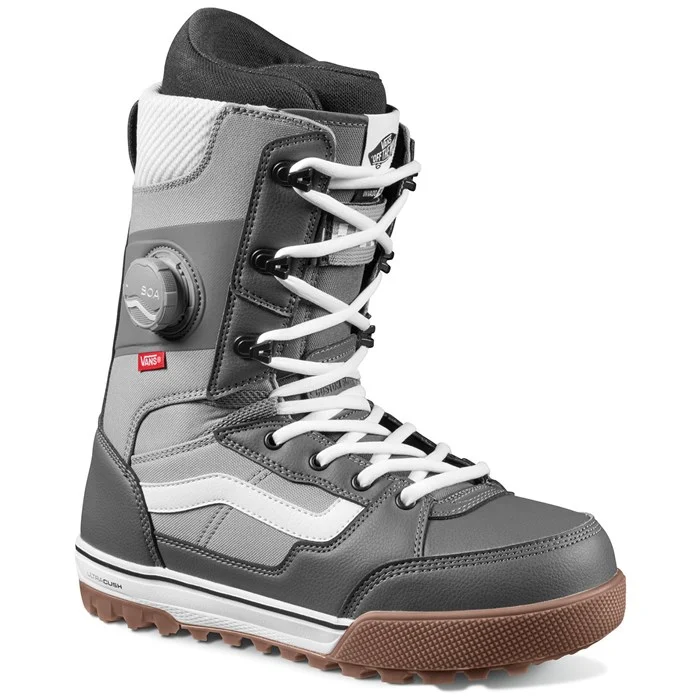 Vans Aura Boa Snowboard Boot
The price of "Vans Aura Boa Snowboard Boote" varies, so check the latest price at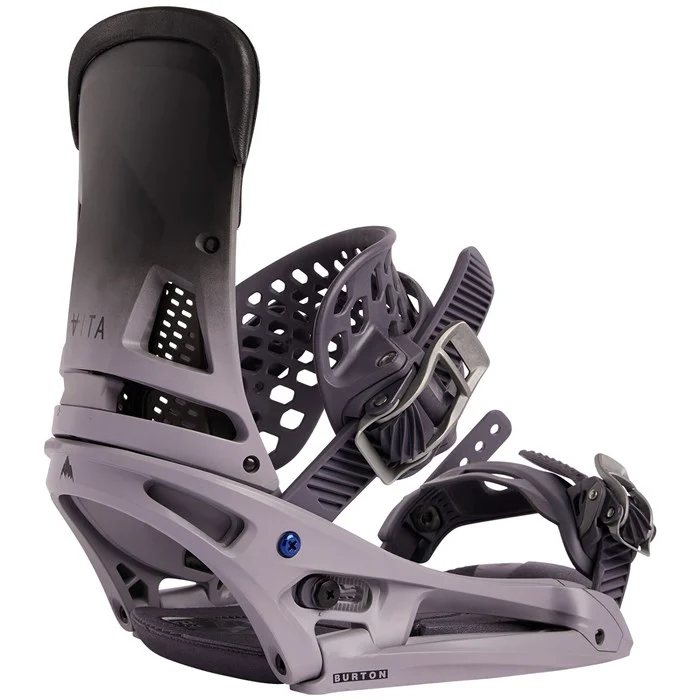 Burton has been producing fantastic products, and the Malavita EST Snowboard Bindings are top-of-the-line. These park bindings are best for freestyle riders, and they do great with all mountain terrain as well!
They are designed for intermediate riders and above. They offer just enough flex to give the rider and the board a smooth fun feel while still maintaining amazing control.
These bindings come with plenty of shock absorbent features to keep them big air landings feeling comfortable. They have a flex cushioning system and use a dual-density EVA foam and B3 gel to give even more comfort.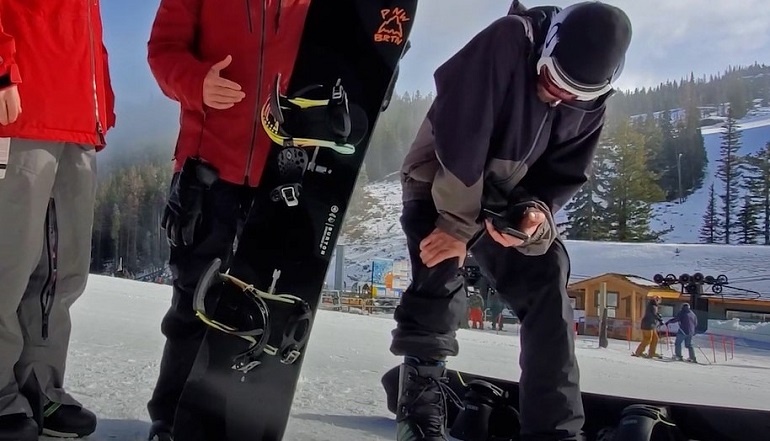 These are very durable and lightweight. The Malavita comes with a Living Hinge hi-back that allows you to adjust your forward lean quickly without having to break out the tools. Super handy when you're on the mountain. When it comes to special snowboard bindings, you can't go wrong with the Malavita ESTs.
Check out the complete detailed review article on burton malavita bindings.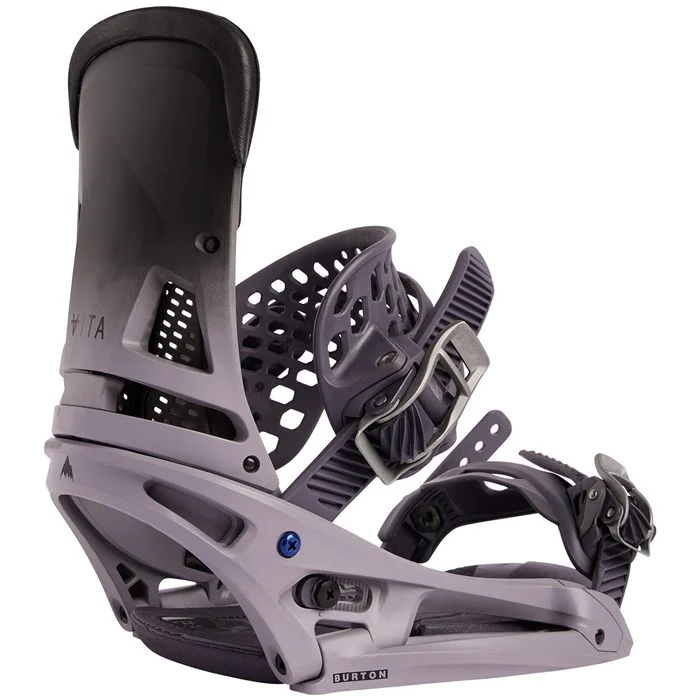 Men's Burton Malavita EST Snowboard Binding
The price of "Men's Burton Malavita EST Snowboard Binding" varies, so check the latest price at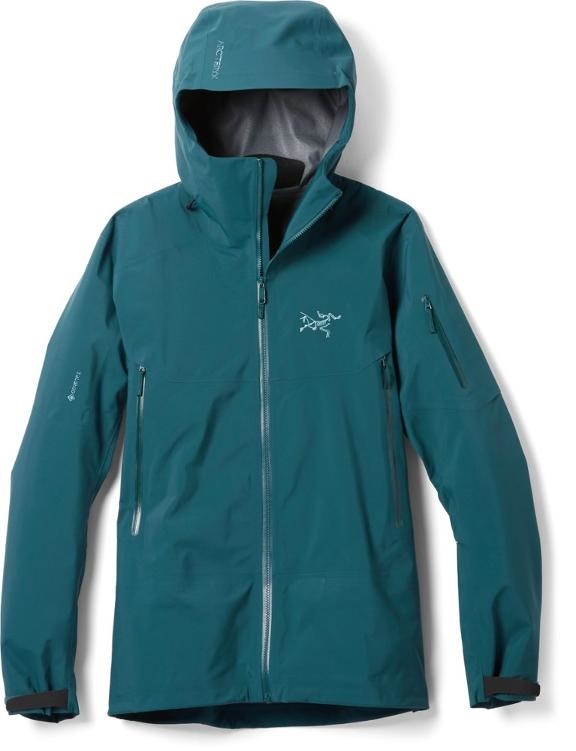 When you're out in wintery conditions, your main priority is to stay warm and dry. Arc'teryx Sabre AR Snowboarding hoodie or jacket will do both. This jacket is equipped to handle cold conditions and wet rainy days.
The Sabre is waterproof, and its design allows riders to have a full range of motion so you can move and groove the whole way down the mountain. This shell jacket is also windproof with fully taped seams to keep the hot air in and the cold air out.
The jacket has a three-layer Gore-Tex fabric and is very breathable as well. The Sabre comes with a big hood that is large enough to cover your head even while wearing your helmet.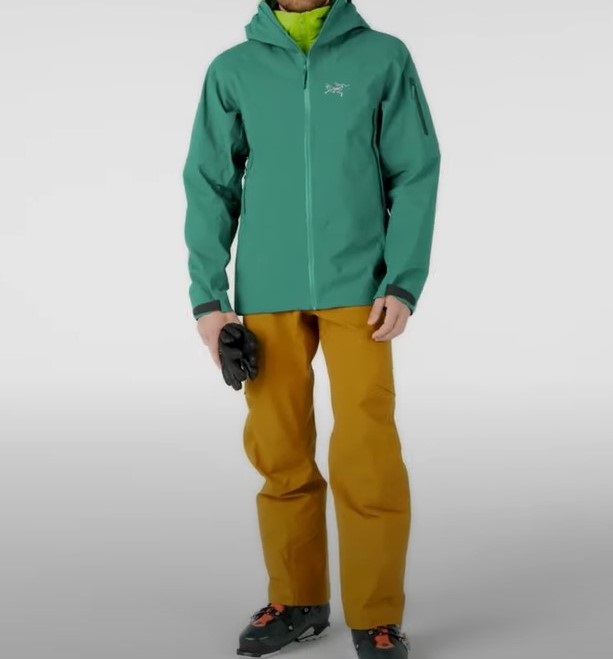 Watertight pit zips give amazing ventilation on traverses and accents. Your temperature fluctuates a lot during riding, so you want to be well prepared for this. You can't go wrong with choosing this jacket.
It is also designed with an integrated removable powder skirt that keeps a secure fit when in deep snow, so you don't get cold snow where it doesn't belong.
Arc'teryx even thought to put a small patch of fabric on the inside collar to prevent your chin from rubbing against the shell and the zipper all day. Now that's some good designing! Arc'teryx Sabre AR Snowboard Jackets are perfect for a cold day on the slopes and will do their job with ease.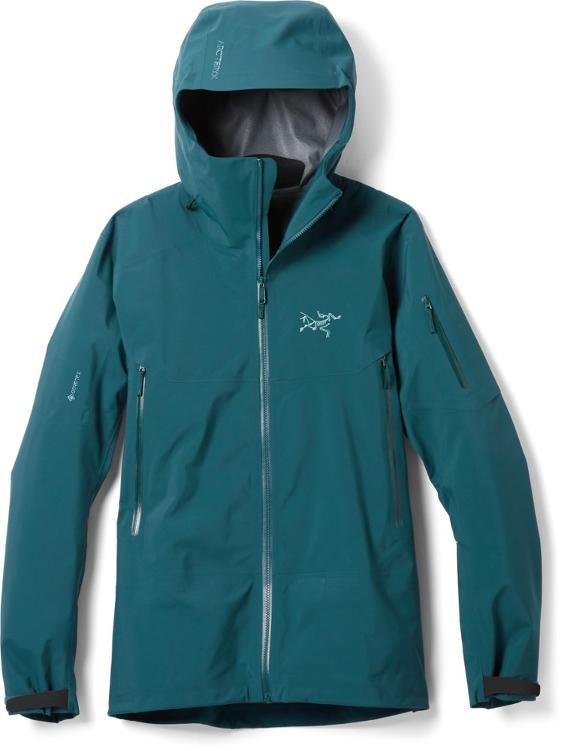 Arc'teryx Sabre AR Jacket
The price of "Arc'teryx Sabre AR Jacket" varies, so check the latest price at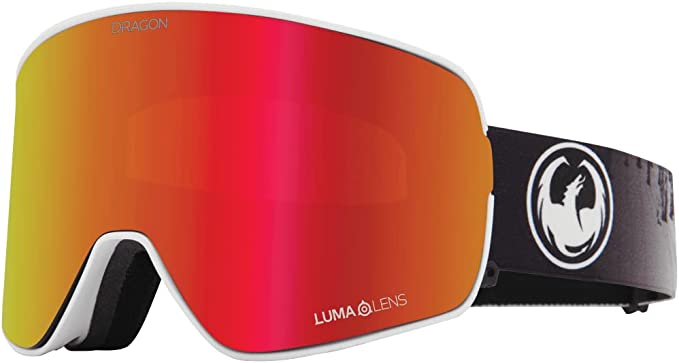 These are my personal favorite snowboarding goggles. The PXV2 are not only cool looking but they really do their job. I have been using these since they came out.
The PXV2s are the creation of many years of innovations in goggle design. They took their groundbreaking Panotech design and fused it with their incredible swift lock lens-changing technology.
This goggle is available in 14 awesome colors and even comes with a free lens. These aren't just any old type of lens, though, there is some pretty cool tech built into these.
They are made with Lumalens Optimized Color Technology offering ultra-high-definition optics across the entire spectrum of light conditions. Colors are vivid, and they even improve depth perception to reduce eye fatigue.
You want to be able to see what's going on when you're flying down a mountain. You will have no problem doing so with these. These things can also take a beating. They are very durable and even scratch resistant.

The lens is Hydrophobic and will repel water. They are oleophobic as well and will repel dirt, dust, and oil, so you don't have to worry about cleaning them all the time throughout your runs.
Don't worry about these things fogging up, either. They have a super anti-fog coating! Nothing is worse than foggy goggles on a wet day.
Attached to the goggles is a durable silicon strap backing made to withstand all weather conditions and last over time. I love these goggles, and I cannot think of a better choice for all riders.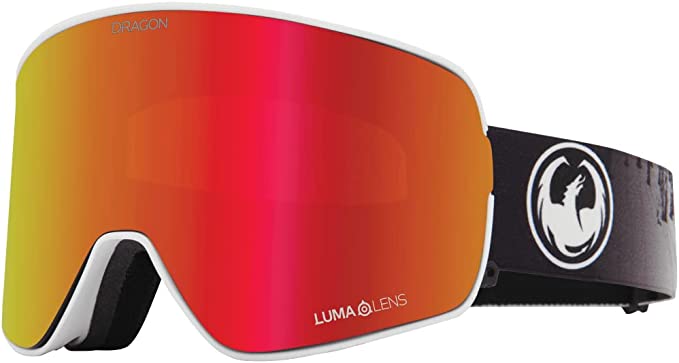 PXV2 With Bonus Lens
The price of "PXV2 With Bonus Lens" varies, so check the latest price at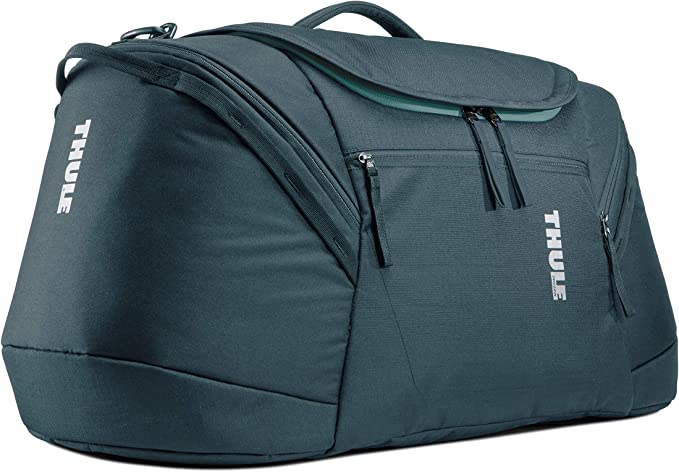 This bag is sick! You are going to need to keep your gear in a safe dry place, and the Thule Roundtrip is just what you need. These snowboarding backpacks can store your boots, helmet, and goggles!
This bag will keep your load balanced while storing each boot in both oversized side pockets. They even have drain holes so the water can escape properly.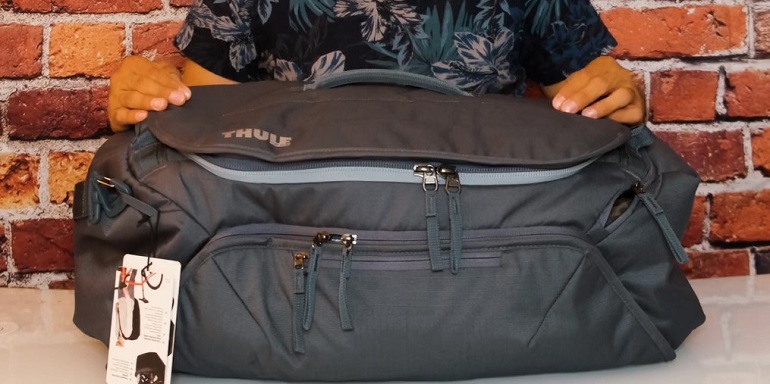 You can change into your boots anywhere while keeping your feet dry by flipping down the main opening and using it as a standing mat. I mean, come on, that is dope!
There is also plenty of room for your helmet and goggles, and other small gear in the main compartment. No shortage of space in this bag.
This bag is made of polyester and will keep your snow gear dry and safe when not in use. The shoulder strap can be removed for easy storage or transport. This is my go-to for bags!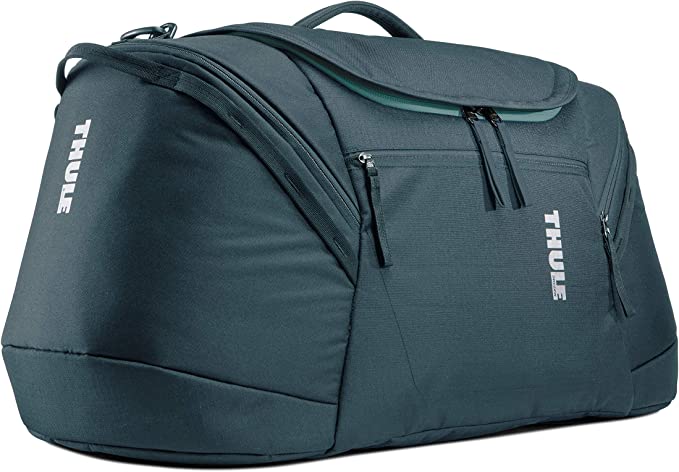 Thule RoundTrip Snowsport Duffel Bag
The price of "Thule RoundTrip Snowsport Duffel Bag" varies, so check the latest price at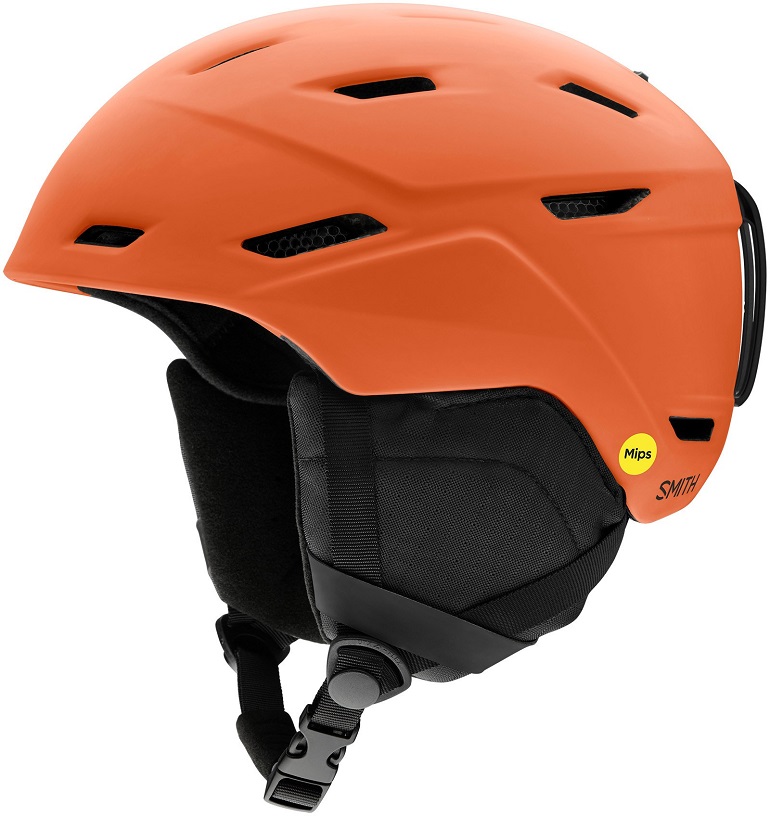 Smith Mission MIPS snow helmet stands out from the rest. Besides its awesome price tag, this helmet is super light and can work for all your backcountry adventures, no matter what skill level you are.
This has user-friendly amenities such as an adjustable dual fit system and adjustable vents to keep your noggin cool and protected at the same time. This helmet has Koyroyd construction that provides the protection any style rider would prefer while shredding.
Along with other Smith products, this helmet fits a variety of heads very well. It is so lightweight you can barely notice it on your head while moving. There is a nice harness design that allows the helmet to fit snugly up against the back of your head.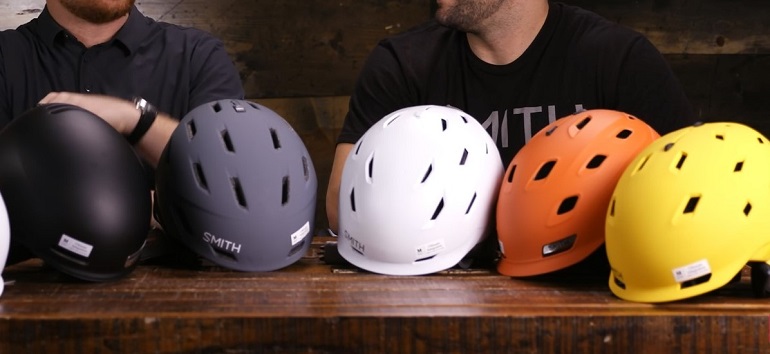 Another good feature of this helmet is the earpads. They fit according to your ears rather than just sitting over them, which causes sore ears over long periods of time.
The surface of the pads is nice, too soft and draft-free. They are made from a microfiber material that feels amazing while keeping the ears toasty. Keep your head safe, warm, and protected with a Smiths Mission MIPS helmet.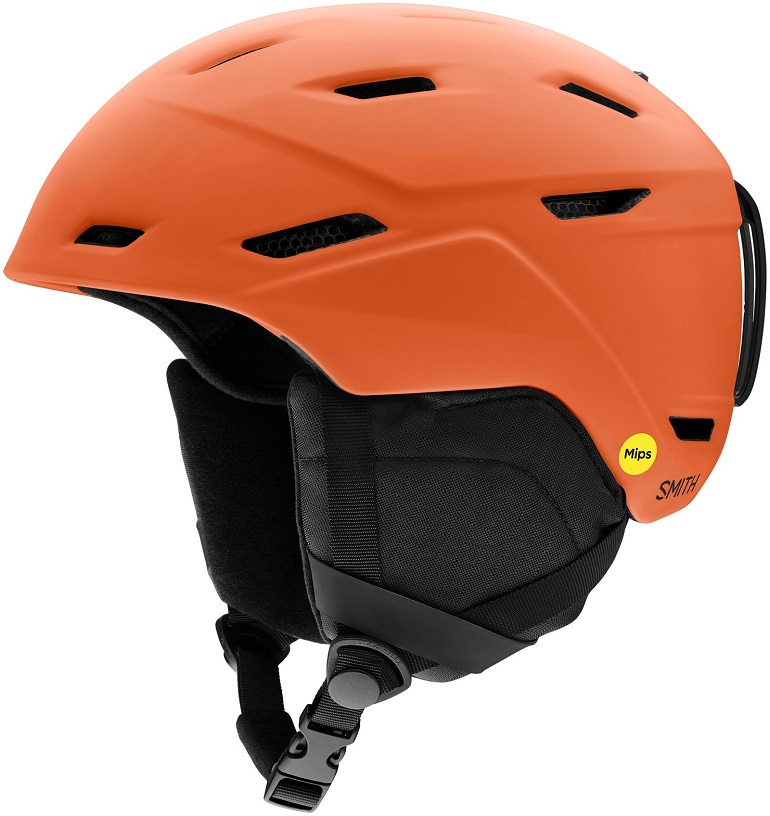 Smith Mission MIPS Snow Helmet
The price of "Smith Mission MIPS Snow Helmet" varies, so check the latest price at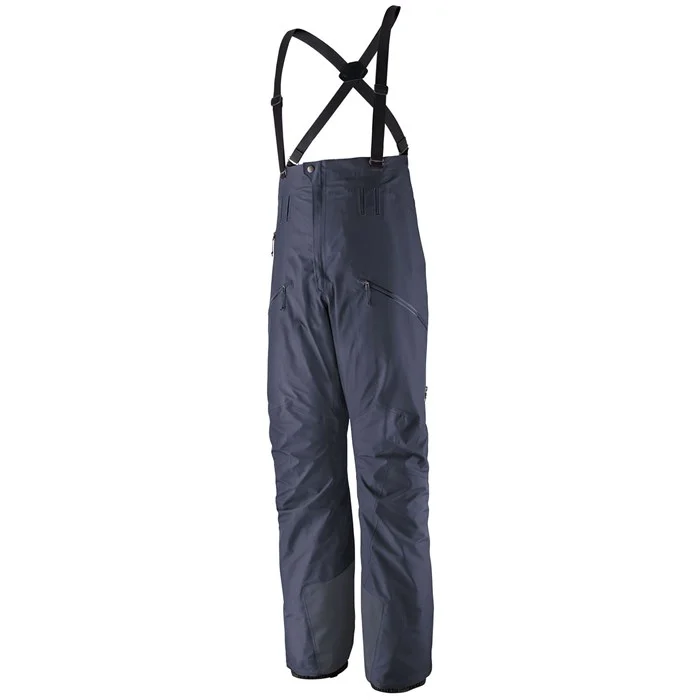 Patagonia has been pumping out amazing products for years. They still stand strong as one of the leaders in outdoor clothing and goods. The Powslayer Bib pants are a great choice if you're looking for lightweight durable snowboarding pants.
These are designed with Gore-Tex fabric as well, making them very breathable and comfortable. The Gore-Tex PRO package includes the first 100% recycled nylon face fabric to deliver the highest level of waterproof, breathable, and windproof protection available.
No need to worry about getting cold in these pants. These things will keep you dry in even the deepest of snow. The name Powslayer says it all! It is literally short for powder slayer.
So, fear not, my fellow snowboarders. These pants are designed to slay snow, fit snug and last! They have a regular fit as opposed to a slim fit or oversized fit.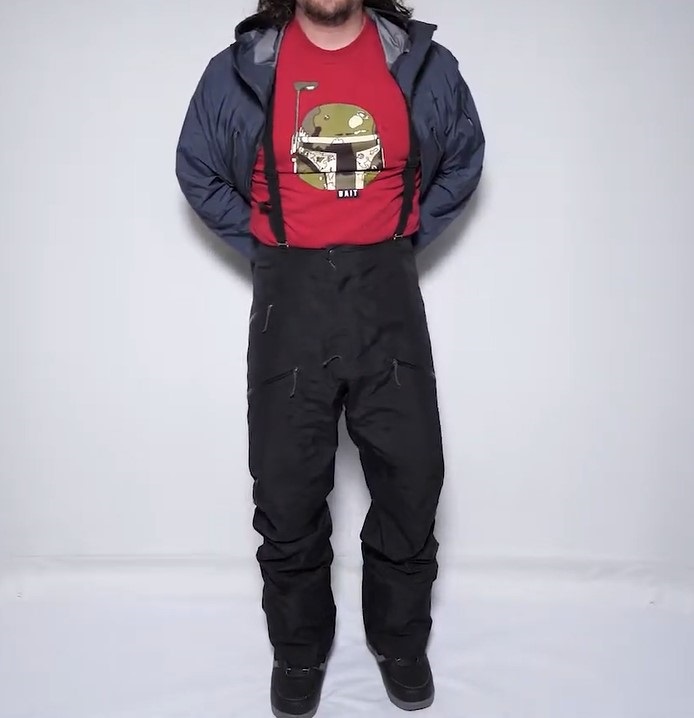 The lining material of these pants is GORE microgrid backers. This technology improves garment comfort and performance using an innovative patent pending thin, low-density backing fabric.
This technology improves internal abrasion and is also snag resistant. This is great for when it's time to slide them over some extra layers.
These pants have two thigh cargo zipper pockets and one right hip zipper pocket. The zippers are all watertight, ensuring whatever is in them stays nice and dry. Powslayer pants are super comfortable and are what you need to complete your snowboarding gear arsenal.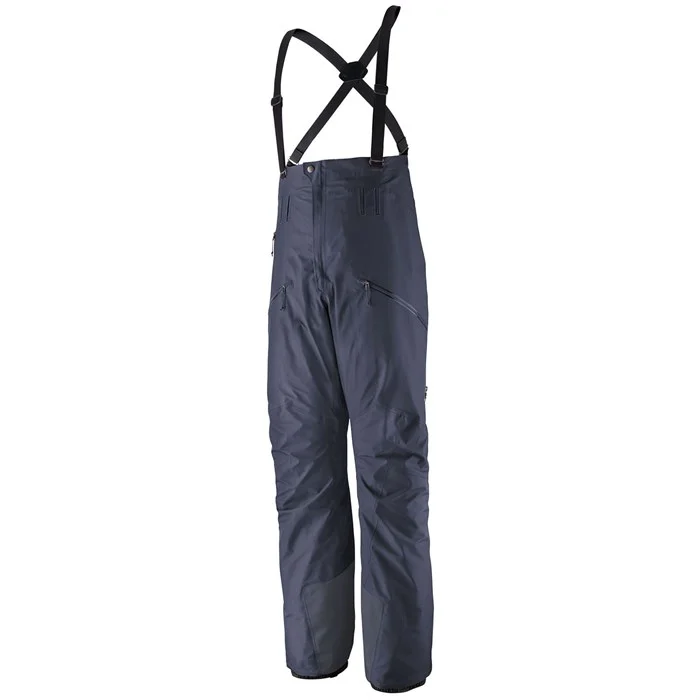 Patagonia Powslayer Bib Pant
The price of "Patagonia Powslayer Bib Pant" varies, so check the latest price at
Things to Consider While Buying Snowboard Gears
There are a few things to consider when buying the right snowboard gear. Let's start from the ground up and talk about your snowboard.
Snowboard
When purchasing a snowboard, you want to keep in mind your weight and height. You want to make sure you get the proper size for your body type.
If you are new to the sport, you don't have to get the most expensive board they have; because we all know how much does snowboarding cost. Buy one that fits your budget and your body, and enjoy!
You should also need a snowboard wax and tunning kit along with your snowboarding gear.
Snowboard Boots and Bindings
Next, let's talk about your snowboard bindings and boots. Your boots are so important. Your feet need to stay dry and protected in wet cold conditions.
Your boots should have some flex for you to move around and be able to carve through sharp turns with ease. Your snowboard boots should be compatible with your bindings and snowboard as well. They should also complement your style, like all-mountain or freestyle. You can check out the K2 Maysis detailed review if you're an all-mountain rider.
Snowboard Pants
Next, we will talk about your pants. You want to invest in a good pair of snowboarding pants. You want a pair that, yep, you guessed it, fits really well! Also, remember there's a difference when it comes to ski pants vs snowboard pants. Do your research!
You also need to make sure they are warm, waterproof, and breathable as well. You can measure the breathability in grams, and it reveals how much water vapor can go through a square meter of material in 24 hours.
The most common measurement is between 5000-20000g. The higher the breathability rating, the better it will be.
Snowboard Jacket
Moving right along, let's talk best snowboard jackets. Your snowboarding jacket is a crucial component of your arsenal of winter gear. The jacket will also need to be breathable.
Gore-tex pro fabric will be your best choice. It's on the premium end when it comes to breathable fabric. Next, decide if you want a hood or not. Most jackets will be made big enough with a helmet-compatible hood.
Helmet
Speaking of Snowboarding helmets, make sure you get one to protect that noggin! Staying warm on the slopes and staying safe on the slopes is your number one priority. Okay, I guess looking cool is important too, but having a good helmet when you're shredding down a black diamond is a must.
You can also look into the best snowboarding helmets with audio.
Goggles
While you're flying down some steep mountain, turning and carving with the crowd cheering you on…or not…you will need some good but cheap snowboarding goggles. Be prepared for rain, sleet, or snow when you're on the mountain.
Depending on your elevation level, the weather could change in a heartbeat. Plus, they help keep the sun out of your eyes with cool-colored protective lenses for bright sunny days.
You can also invest in a fanny pack to keep your valuables such as goggles or any cash you may have on you, protected.
Bag
The last thing I would suggest you get is something to put all this gear in when you're not snowboarding! There are some great options for bags out there. They are great for keeping your helmet in and also keeping your goggles safe and protected when you're not shredding.
Gloves
Grab yourself a good pair of waterproof snowboarding wrist guards gloves that are warm and, of course, waterproof. They even have the fancy kind that you can type on your phone without having to take them off! I mean, who wants cold hands? Nope, not me!
Another favorite accessory of many snowboarders is a camera. There is a range of best cameras for snowboarding that are durable enough to be used during this vigorous snow sport. Although not essential it's definitely something worth splurging on to capture your unforgettable moments for life!
FAQ
Who Makes the Best Snowboard Gear?
If you ask the most experienced snowboarders who are the best snowboard brands that make the best snowboard gear, you most likely will hear the name Burton talked about. They are known for their innovative and cutting-edge technology.
Not to mention they have been around for a long-time pleasing winter sports enthusiast for years. Longer than most snowboarding companies out there.
Burton creates top-of-the-line snowboards and snowboarding gear, as well as fashionable clothing. It is actually one of the largest and best snowboarding brands in the world.
What Kind of Boot Is Best for Snowboarding?
When it comes to finding the best snowboarding boots, there are some things you need to make sure of before you purchase a pair.
First and foremost, they have to fit properly. Making sure your boots have a good fit can be a huge game changer for you. You will have much better control overall while riding.
Make sure they are waterproof as well. You don't want wet feet. Check out different options depending on your riding style. If you're more of a freestyle snowboard rider, you will want a boot that offers some flex. You can also look into the Ride Twinpig board which is one of the best freestyle boards out there.
Make sure the boots you're looking for fit your bindings and board too. As for my favorite pick, I am going to stick with my earlier option and say that the Vans Aura Boa snowboarding boots are the best, in my opinion.
They allow a little more adjustment availability than most double Boa boots, and I can't stress how nice the soft flex feels. They are warm and keep your feet nice and dry. I love the stylish old-school Vans look, and you even get one of those cool little red Vans stickers when you purchase these. Sweet!
What Gear Do You Need for Snowboarding?
Well, like I talked about earlier, you want to get gear that will keep you warm and dry while in tough, cold, and wet winter conditions. You want to get gear that will keep you safe as well.
Snowboarding and winter sports are fun, but they can be dangerous, and you want to make sure you have all your boxes checked before heading out on the mountain.
Get a helmet, warm pants, a warm jacket, warm boots, and warm gloves. Make sure it's all waterproof, and don't forget your goggles! You should be ready for the slopes this year, looking good while feeling comfortable and staying safe.
What Kind of Jacket Is Best for Snowboarding?
Snowboarding is obviously a winter sport, and sometimes conditions can be rough. You will be braving the elements in frigid forever changing weather.
You will need to get a snowboarding jacket that works for you. You will need one to keep you warm while also having breathability and protection from the wind.
Remember, try finding one with Gore-tex fabric. This fabric will repel water while allowing water vapor to pass through, and it's super lightweight.
Also, remember to decide if you want a jacket that has a hood. Some jackets even have one that comes off, so you have some options. So many choices!
Which one is the best? I will go with my earlier choice and say the Arc'teryx Sabre is the best snowboarding jacket. It's a durable design. Its waterproof and windproof technology is amongst the best available.
I really love the small piece of fabric they added on the inside collar to keep you from chaffing your chin off the zipper and shell jacket. That is super smart and really can make a difference.
This jacket is also known for its ability to give the rider a full range of motion. I feel that is really important to ensure you get down to the bottom of the mountain safely. Arc'teryx Sabre is a great jacket overall and can be used for all riding styles.
Conclusion
Buying the best gear can really make your snowboarding experience better. Snowboarding isn't the cheapest sport, and the gear is kind of pricey as well, but you really want to make sure you buy something that will do its job.
Essentially keeping warm and dry is really important. If you manage to get cold or wet while out enjoying your session, it isn't going to be much fun, and you may have to call it an early day. Who wants to do that?
There are a lot of brands available to look at. Some are more affordable than others.
When I first started snowboarding, I was totally overwhelmed by all the options I had seen. I wasn't sure what I needed or what to wear even to get started. It seemed all so much, and I just couldn't choose what was right for me.
Over time with some trial and error, I eventually learned that you get what you pay for in this sport, and it's crucial to have the right gear. With some extensive research and personal experience, I found these brands to be the best bang for your buck and the most durable for the intense season that lies ahead.
Good gear makes the day last and the fun able to continue. It doesn't matter how long you have been snowboarding. Even new riders need good gear that will hold up.
This winter is right around the corner, and I personally can't wait to get out there and shred. I hope you now have a better understanding of what gear is available and what the best options out there are.
Remember that gear is everything, and safety is just as important. Gear up and get ready! See you on the slopes!