The Malavita Bindings: Unlock What's in Your Way
I've long stated that the best gifts are those that present themselves as a solution to an existing problem. But to make the most out of any purchase, you've got to understand what problem it is that you are trying to address.
But what if there is no problem? No issue that needs to be handled?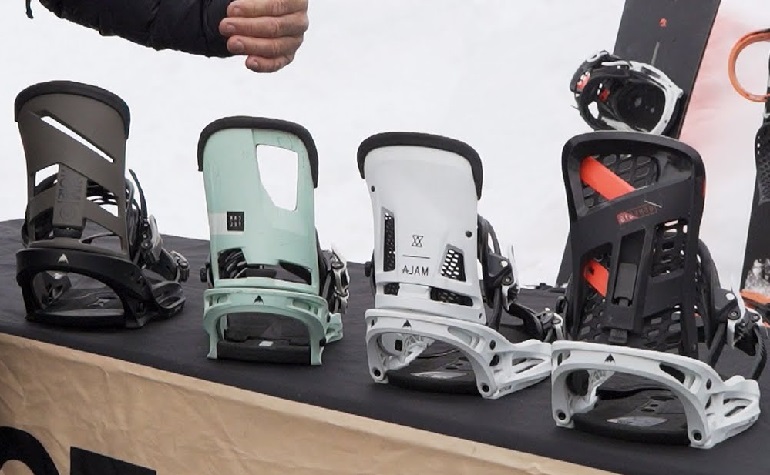 In this case, a freestyle binding like the Burton Malavita snowboard bindings offers a whole new kind of snowboard gear. One that doesn't try to solve your problems but rather expands your potential.
Throughout this Burton Malavita bindings review, you'll learn what I mean, when I say that ski gear like this is what opens doors.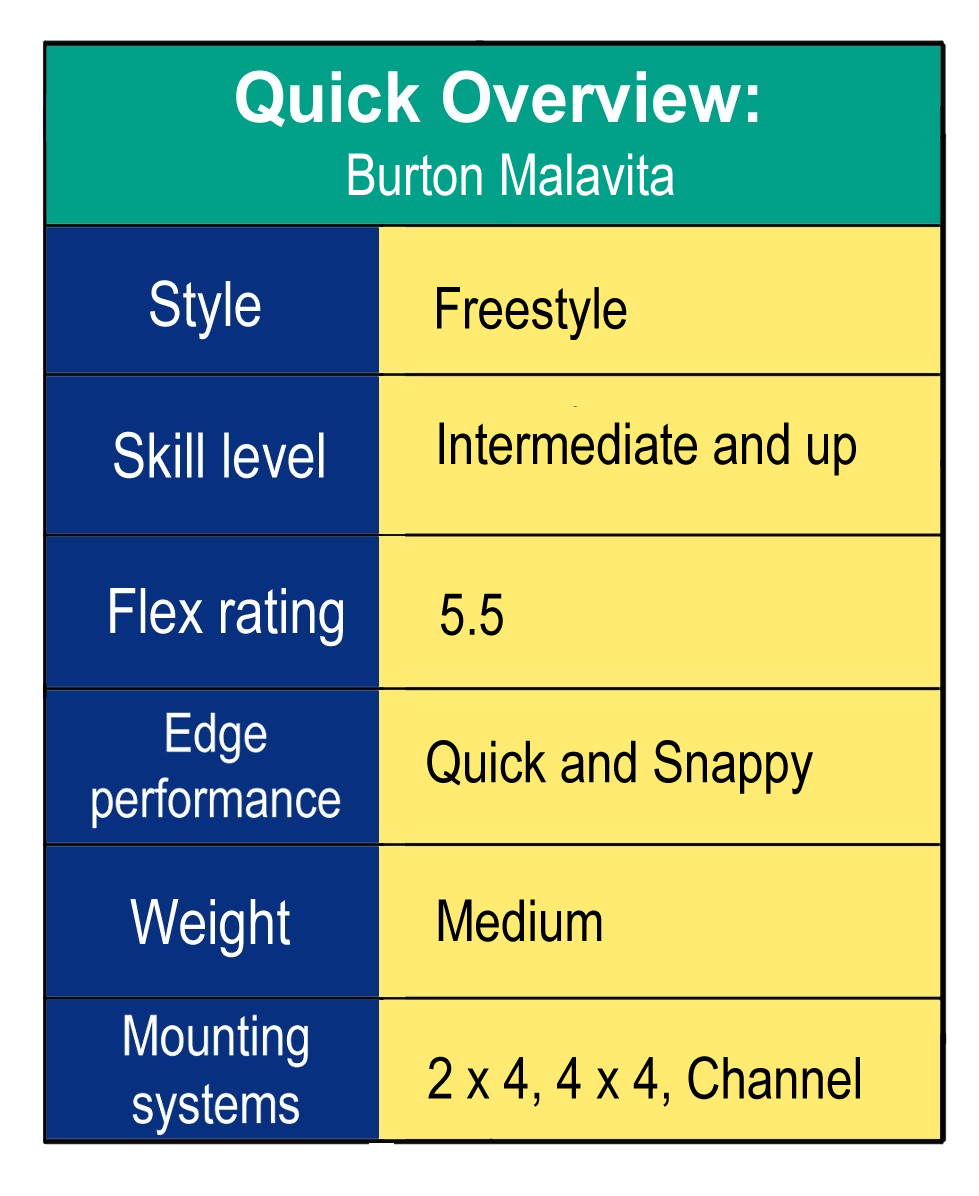 It's not just about the simple yet potent design of the Malavita's toe straps or the speed and precision of its double-take buckles.
This is about taking the concept of freedom and turning it into a tangible pair of freestyle snowboard bindings.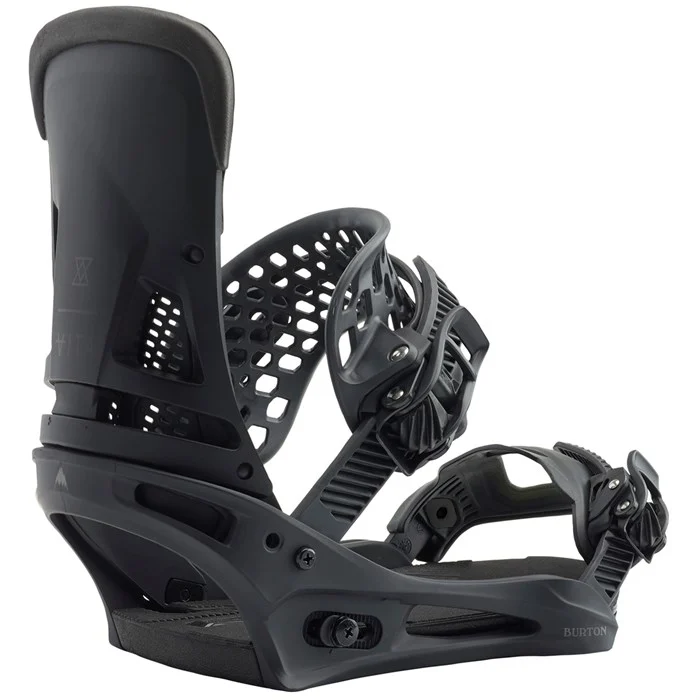 Burton Malavita
The price of "Burton Malavita" varies, so check the latest price at
Why Did the Burton Malavita Snowboard Bindings Catch my Attention?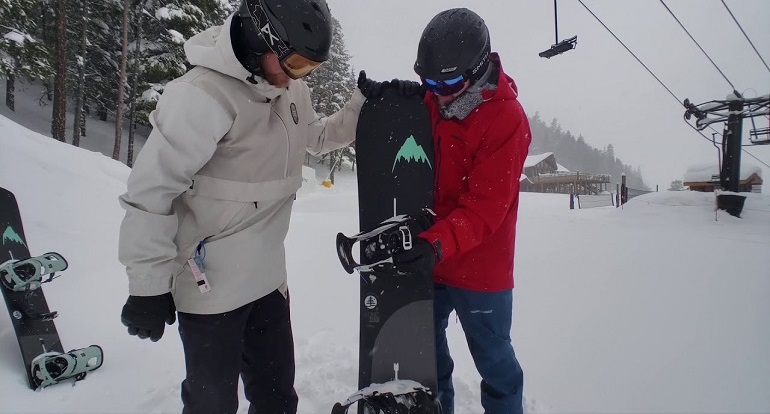 I'll be honest, what swayed me at first was that industry badge of excellence, the Burton name. Burton products are good. Whether we are talking about Burton boards, the Burton cartel bindings, or any of their other top snowboarding gear, Burton usually means business.
But it wasn't until I looked past the brand name (which you should always do) that I noticed that there was more to these bindings beneath the surface.
I was pleased by how super easy it was to adjust the straps and the high back of each binding. The overall tool-less adjustment philosophy permeated through the frame of these freestyle bindings.
Beyond their stellar binding adjustability, was the framework for a killer all-mountain binding. One with a softer flex rating that lets you experiment with your riding style.
Snowboarding in these was a delight. A silent ride, free of chatter, and with the shock absorption that really lets you slam down onto the mountain after getting some mad distance in the air, without the loss of stability.
I chose them for many reasons. Long story short, it's a great binding.
Are the Burton Malavita Bindings For You?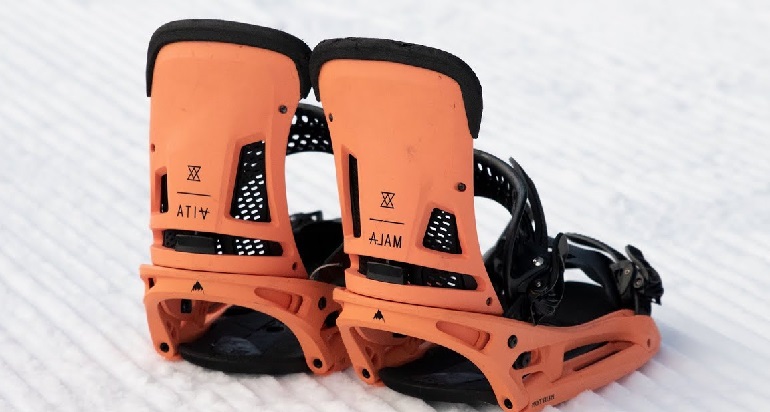 Who are these bindings for? When it comes to board compatibility, if you have a Burton board, then worry not. They are obviously compatible, and other boards should be compatible as well.
As long as the boards have either a 2 x 4 mounting pattern, a 4 x 4 mounting pattern, or the wonderful Channel mounting system. Granted, on the subject of board flex, these top snowboard bindings fit best with boards that have a medium stiff flex score.
As for the rider themselves, these Burton snowboard bindings are for the freestylers that want to turn the whole mountain into their own personal playground. They are made for handling diverse terrain and still giving you consistent performance and ride.
They are bindings with a softer flex and quick edge-to-edge transitions. Something that freestylers of all kinds require in order to shred with liberty.
As for your personal skill level, like with other top-quality bindings (for instance Burton Flight Attendant), these aren't for beginners. However, anyone with an intermediate skill level and above will enjoy the ride.
The Burton Malavita Bindings: An In-Depth Analysis
The time has come to take a gander under the hood. We are going to see what makes these bindings tick and how they perform across a range of snowboarding activities. The entire gamut will be run and as we go through each section, consider your own way of riding.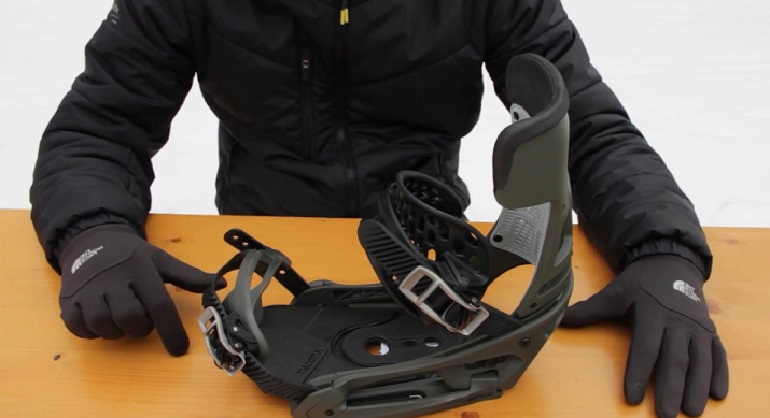 Ask yourself how the Burton Malavita binding's final scores fit in with you. You know that these bindings are compatible with a majority of boards and that they are for freestyle riding. But are they the right freestyle bindings for you?
If the previous section didn't convince you, perhaps this one will.
The Flex & Responsiveness of These Burton Bindings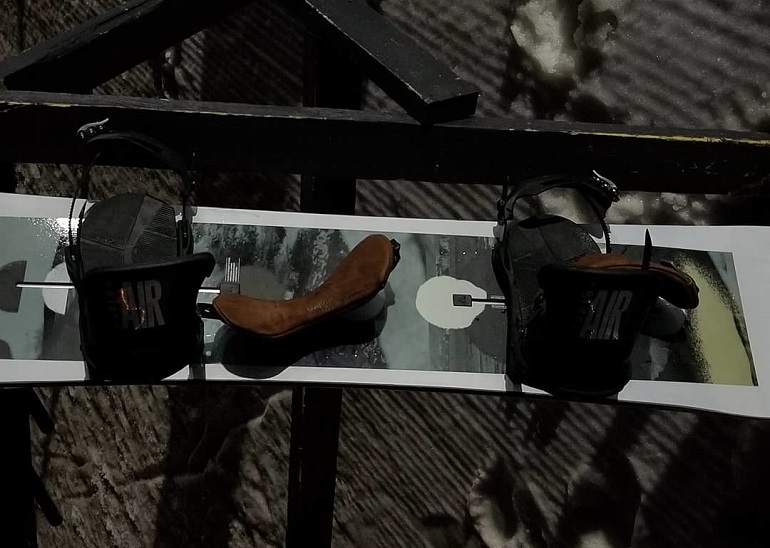 Freestyle bindings will typically have a softer flex. The forgiving ride that comes with softer flex scores makes for softer landings.
The Malavitas has a medium soft flex rating, and while this usually has a negative effect on responsiveness, thanks to some intelligent design choices, this was not the end result.
The highback of the Malavitas is stiffer than what you would find on similar bindings. This helps give these bindings a pretty good response rate.
However, there is one issue. If you are using a Burton board, then you will see a noticeable uptick when it comes to response rate. If you have any other board, the responsiveness will drop but not by a lot.
Its medium flex rating helps give you a great feel when turning. This is only made all the better when using a board with a similar flex level.
The Butterability and Board Feel with The Burton Malavita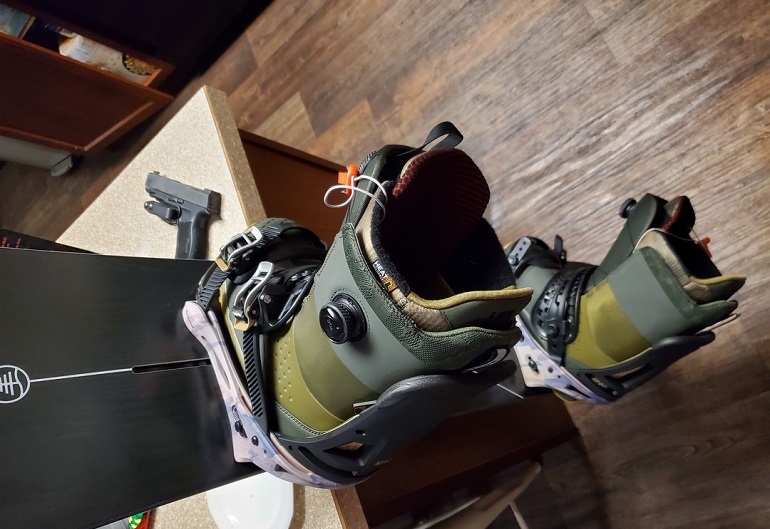 Buttering with these bindings on could not get any easier. As I stated previously, when using the right board, these bindings flex really well with said board. There is a great synergy between the binding and board flex ratings.
This synergy leads to an impressive buttery smooth ride that is just a joy to experience. When using a Burton board with these bindings, thanks to the Burton board's base design, you get a soft board feel.
It isn't often that you find a pair of bindings that mesh well with certain boards. At least not to the level of the Malavitas. For this reason alone, if you have a Burton board with a medium flex rating, then get these bindings now.
You won't find a better match.
If you want to know Best Snowboards for Buttering then check out this article
The Adjustability of the Burton Malavita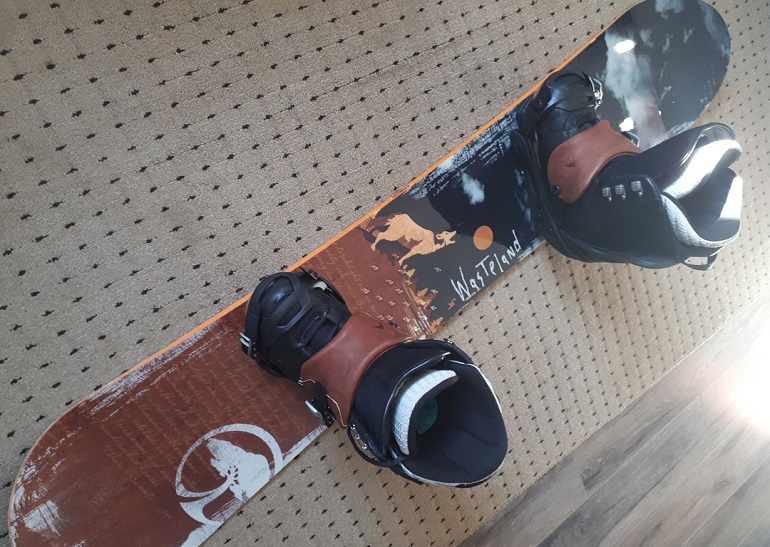 There is much that can be adjusted on the Burton Malavitas. The best part is that most of these adjustments can be made without the use of any tools. Toolless adjustments are borderline necessary because they enhance your overall riding experience.
Picture this, you are carving down the mountain slopes. Picking apart every pipe and bump that comes your way. Something doesn't feel right, and so you come to a stop and decide to fiddle with your bindings. Except there is one small problem.
You didn't bring your binding tools. Guess what? Now you've either got to find one or simply put up with your discomfort. That's not fun, and with the Malavitas, you won't have to go through that.
The high back's forward lean and rotation, the ankle strap, and the toe strap can all be adjusted without the need for a tool. The only downside is that you can't adjust the stance width, but that is all.
The Burton Malavita: Comfortable or Not?
The shock absorption and ankle strap design make for a comfortable pair of bindings. You can also expect your overall stance to feel much more natural, thanks to the canted footbed on either binding.
Canted footbeds align your entire lower body so that it takes you a lot longer to feel the strain of intense riding with the right boot size.
The longer it takes for you to feel fatigued, the more time you can spend riding. With this cadre of features, I'd say that the Malavitas get an excellent score when it comes to rider comfort. As it should be with any self-respecting pair of freestyle bindings.
How Much Support Do These Burton Bindings Offer?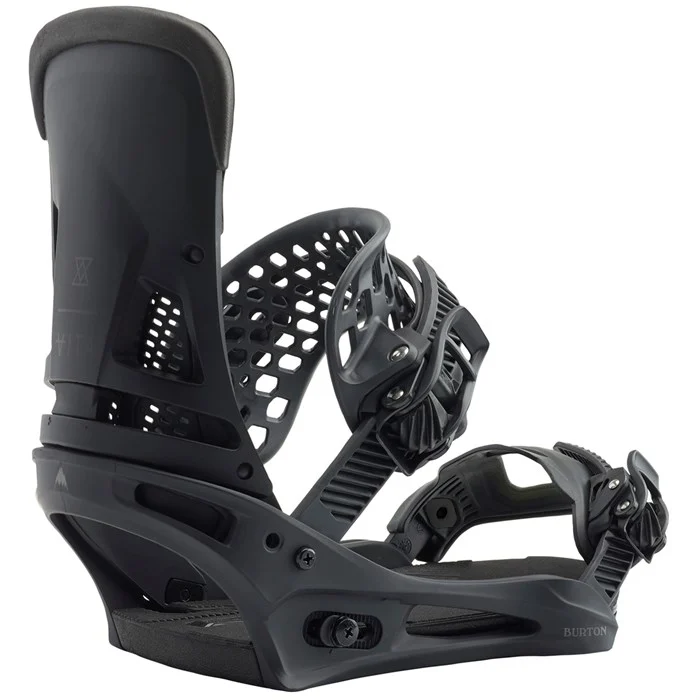 As I mentioned before, the canted footbeds provide your lower body with the support that it needs to avoid getting fatigued. This posture correction isn't just for keeping you energized.
If you have incorrect form or posture when doing any kind of physical activity, the risk of muscle imbalances and injury skyrocket. Again, this is something that the Malavitas help you prevent.
As for the support provided to you by the ankle and toe straps, it's got a tight and secure feeling. Other bindings have a tighter grip, but those bindings are not freestyle bindings.
My point is, you'll get the support that you need in the places that matter.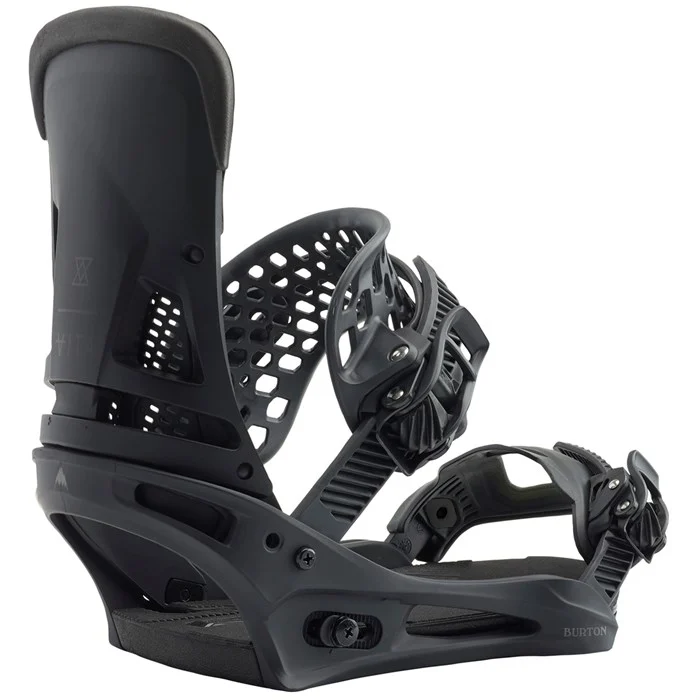 Burton Malavita
The price of "Burton Malavita" varies, so check the latest price at
My Final Thoughts and Breakdown
The Burton Malavitas did what few others could do. They not only turned every section of the mountain into viable riding terrain, but they also removed any inhibitors within you. Unscrewing the lid off of your potential and letting you ride how you desired.
These are special bindings because there was only ever one goal powering their entire design. Freedom.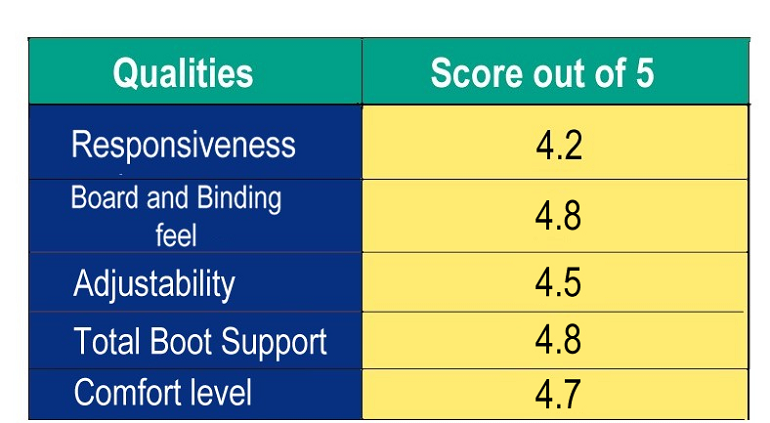 Of course, there were technical improvements, such as the new toe strap and ankle strap, but it was the binding's overall framework that made it special.
If you like to freestyle and love to ride park (or anywhere on the mountain), then these are the bindings for you. If you want softer flex bindings that are forgiving and have the shock absorption that you need to get the most out of any slam then these are for you.
If the concept of riding how you want wherever you want appeals to you, then these are definitely the bindings for you.