Born in Saint Barth, Jim has been sailing, kitesurfing, wakeboarding, skateboarding, and snowboarding (phew, what a mouthful) since he was a wee one. From his years island-hopping in the Caribbean on a sailboat to his countless summers as a beach boy in the south of France, he's always found a way to be close to the water.
He briefly removed all boards from his feet long enough to earn a degree in Audio Visual Studies from Esra Nice, after which point he packed his bags and headed East to work as a freelance videographer with the raddest action sports organisations he could find, including most notably, the Kiteboard Tour Asia.
Jim now has more than a decade of videography experience behind him, spanning camera work, TV shoots, documentary production, editing, and photography.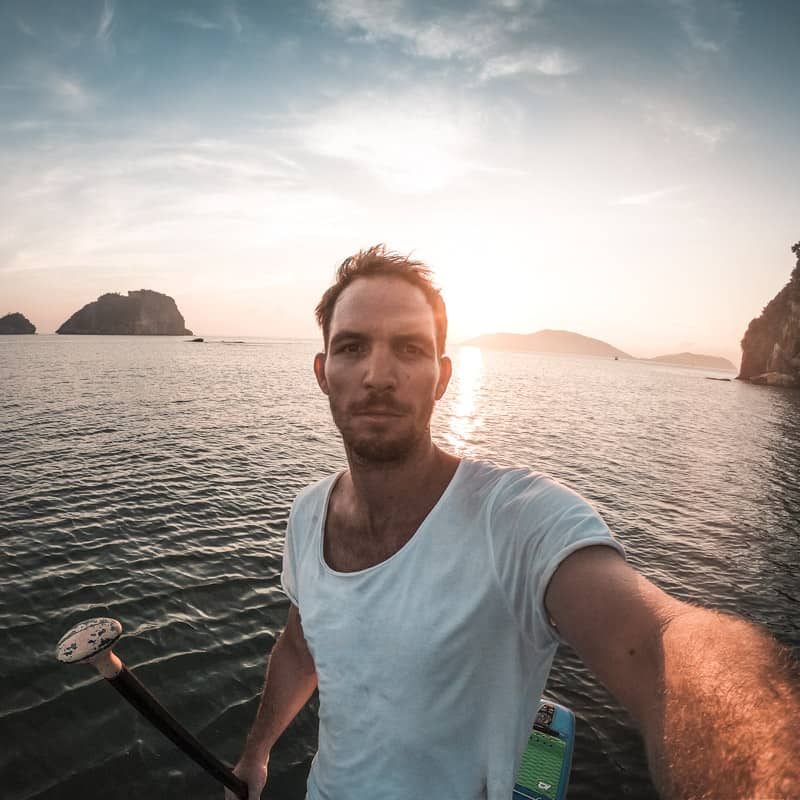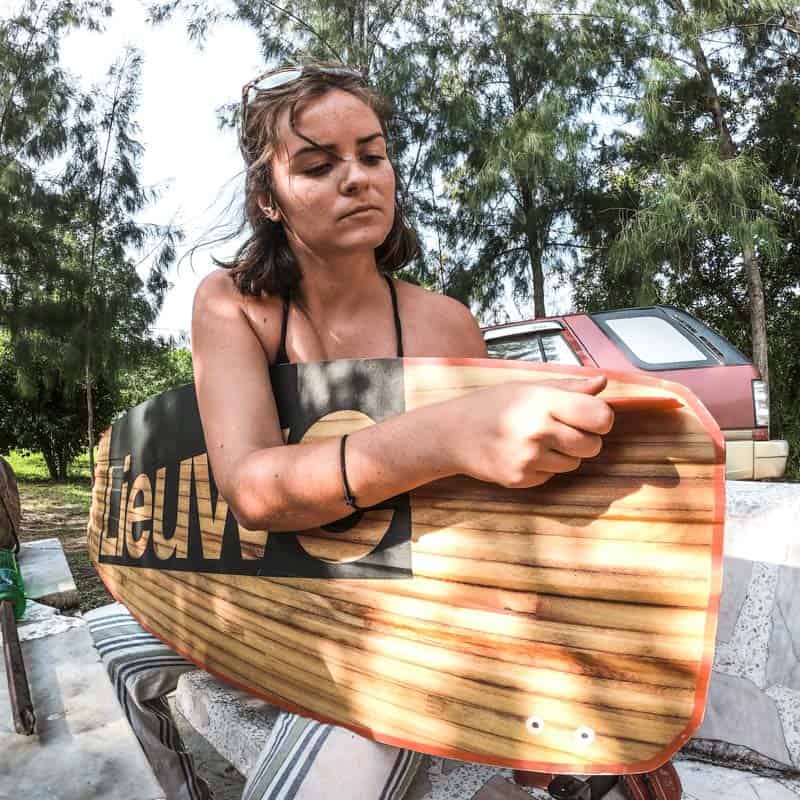 Then there's Grace, who herself grew up a bit of a nomad. Raised between the UK, US, and Ireland, she's now got one of those funny "where the hell are you actually from though?" kind of accents. The bright side is that she can now spell American words like 'organized' and British words like 'aluminium' very well, and nobody's any the wiser.
Before becoming a freelance writer, Grace earned a 1.1 BA of International Commerce and Chinese Studies from University College Cork, which she studied- in part- at Shanghai University. She's since worked as an on-screen presenter in the action sports and travel industries, and has directed, co-produced, and narrated 3 feature length documentaries for broadcast TV.
As well as creating content for Extreme Nomads, Grace also offers her writing services to clients. She specialises in brand storytelling, content marketing, and SEO writing.
Brought together on a windy kitesurfing beach in Thailand, Grace and Jim have since been traveling extensively together, creating high quality content for their favourite travel and action sports brands, and seeking out the best places around the world to live out their adventures.