Farmlands and fisheries, harbours and hill walks — and more than a few fantastic pubs scattered in between.
That's just the first few things that come to my mind when I think of West Cork; and even as a local, it's hard to resist the charm of this sweet little slice of southern Ireland.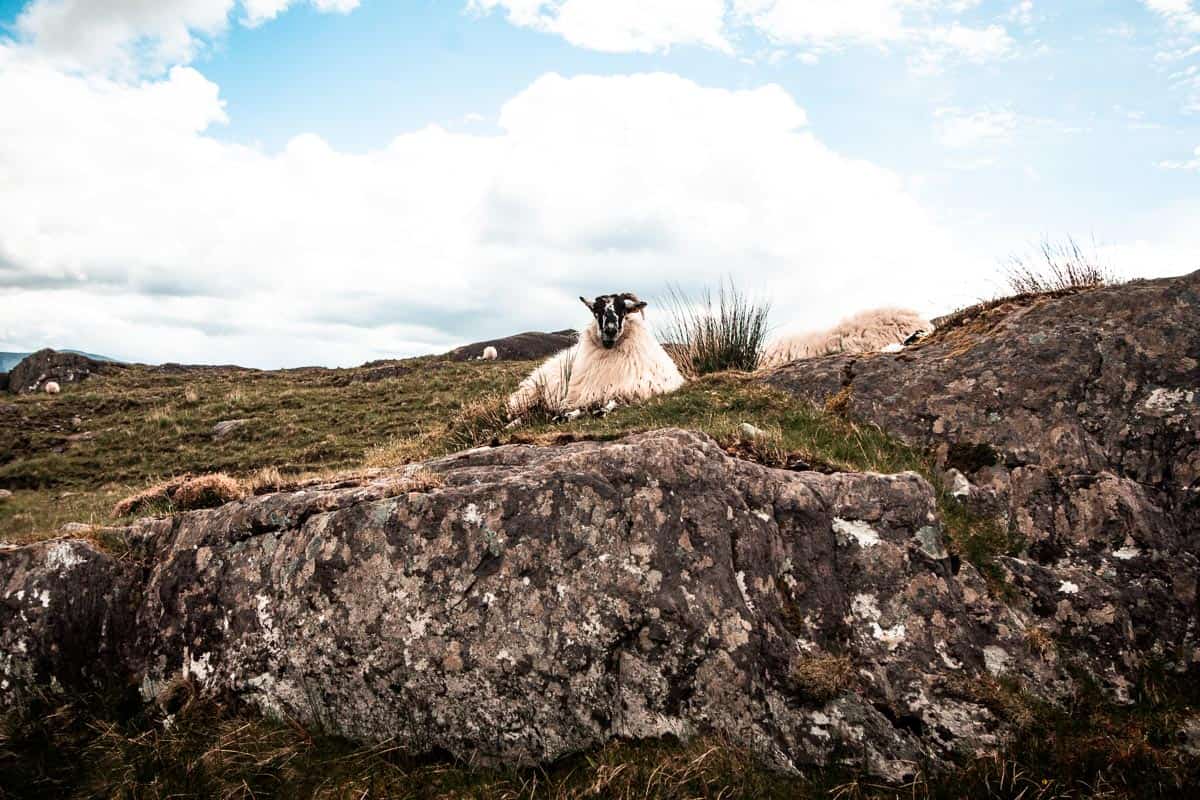 Disclosure: this page contains affiliate links, which means we earn a small commission from sales made through them — at no extra cost to you. Of course, we only recommend places we trust and know you'll love!

Life in West Cork is special stuff — hard to put into words, but let this little tale tell you something of it:

On the 19 hour ferry we recently took from Cherbourg to Rosslare, I was chatting to a man from up the country. When he asked me where I was heading for, I told him 'Cork'; he promptly asked me where in Cork, and when I told him 'Bantry', he said "Ahh… Tiz West Cork you're headed for, so."

And truth be told, West Cork is "a place apart". A place that proudly differentiates itself from the rest of the county. A place whose people identify strongly as West Cork people — not just Cork people.

Let it be said: the vibes are high in the wild west, and thanks to its slow food, fast wit, culture, art, festivities, outdoor adventure potential and ubiquitous live music, it's a brilliant place to pass your days — especially when the summer rolls around.

There's something here for everyone:

The sporty & active

Nature appreciators

Music lovers

Adventure travellers

Culture buffs

Gourmets & lovers of good booze


So, with locals, regulars, and first-time visitors in mind, we've compiled this here ma-hoosive list of all our favourite outdoorsy things to do in West Cork during the summer (or whenever mister weather dude gives us a break from the rain!).

For easy scanning, we've categorised the following list of things to do in West Cork according to activity type and where you can do it (on the water, on the trails, in the gardens, etc). [Note: it's not in order of particular ranking]

Without further ado, let's tuck into the main course:

Pssst: if you like this article, check out our post on the most adventurous things to do in Ireland, according to travel bloggers

50+ awesome outdoorsy things to do in West Cork during the summer (or whenever 'tiz dry!)
On the water
Beach day at Barley Cove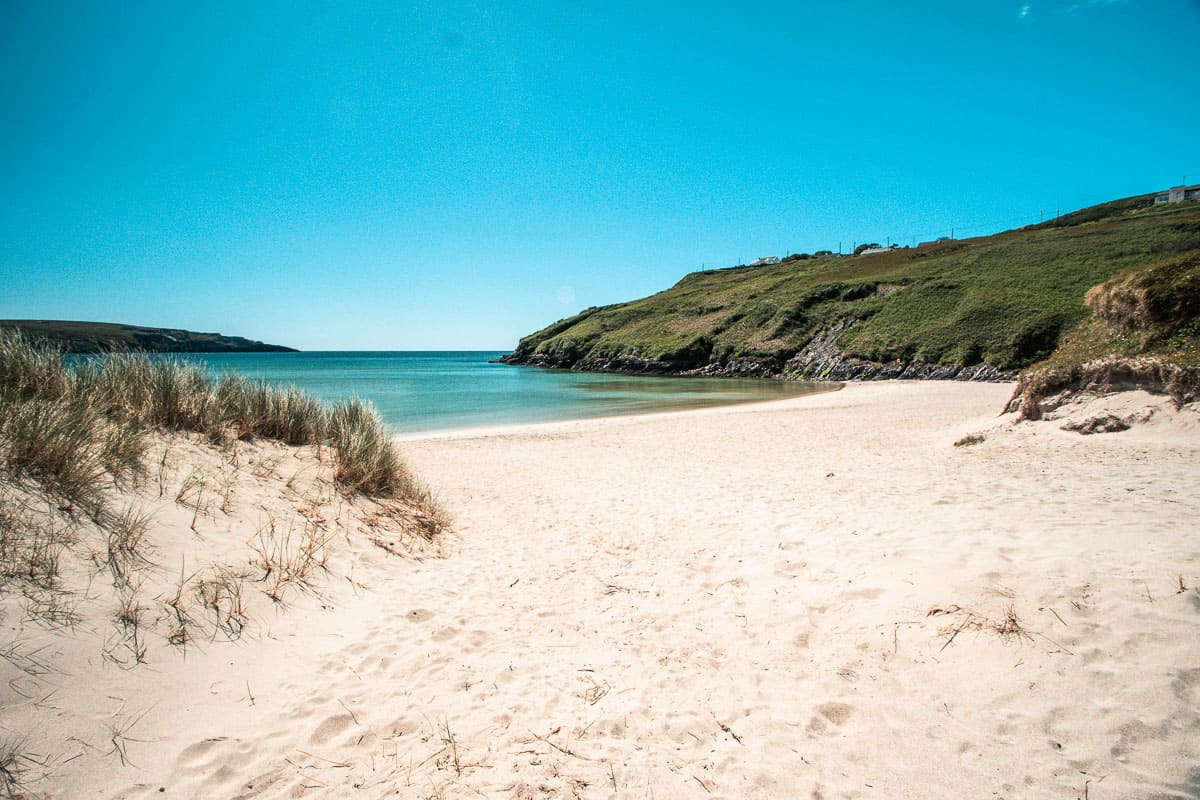 Easily West Cork's most beautiful beach, Barley Cove is a massive sandy stretch flanked by steep hills and rocky faces on either side. Perfect for swimming, sunbathing, picnicking, and (when the waves are on) surfing, a Barley Cove beach day should be high on your list if you're looking for epic things to do in West Cork when the sun is shining.
Power boating
Pack a picnic, throw in a few cold ones, rent your own rig and take off to explore the waters of West Cork; what could be better?! Well, since the summer of 2017 you can do just that in Bantry Bay. Both self-driven and guided boat trips are available from Bantry Boat Hire from May-September (and GUESS WHAT: Extreme Nomads' main muchacho, Jim, might even be the one sending you out on the water! How d'ya like them apples?).
Check prices and availability for the nearby Maritime Hotel in Bantry now!
Whale watching
Basking sharks, minke whales, dolphins, and the elusive humpbacks; just one of the many glories of the West Cork coast is that the giants of the underwater world frequently visit our shores. Thanks to the local whale watching tours, you can hop on a boat and get shown around the hotspots by experienced local guides. Give the guys at Whale Watch West Cork a buzz for bookings and details.
Check prices and availability for hotels in Baltimore!
Seaweed baths along the Wild Atlantic Way
If you're looking for something truly unusual to do in West Cork, this has got to be on your list! Dunk yourself into a steaming hot bath filled with locally sourced seaweed while you soak (oh YASSSS) in the views of the Wild Atlantic coast. The crew from Wild Atlantic Seaweed Baths tour the area, usually setting up when the weather is good at the weekends. Locations vary, so make sure to check their Facebook page for updates.
Paddle boarding & kayaking
We're getting the heart rate up a little bit with this one; but don't stress! Kayaking and stand-up paddle boarding are both easy and low-intensity — but a brilliant way nonetheless of exploring your surroundings and making the most of the good weather. Both kayaks and SUPs are available to rent from a bunch of places in West Cork, but our go-to is Bantry Boat Hire since you can set off, paddle in hand, to explore the beautiful Bantry Bay and Whiddy Island coastline from their hut.
Surfing at Inchydoney
I'm a firm believer that Ireland is one of the most underrated surfing destinations in the world (if you're a member of our adventure travel Facebook group you'll likely have heard me ranting about this — and the amazing Irish surf film Waveriders — before). Inchydoney is easily one of the best spots in the country to surf; and by Chrisht, it's in West Cork! A must-visit for wave seekers.
Check room availability in the stunning 4-star Inchydoney Island Lodge & Spa!
Go on a seafood tour of Bantry Bay
West Cork is famous for its seafood, and you can't get it fresher than on a seafood tour! Bantry Boat Hire offers a cool little tour which takes you around the bay in a little powerboat to visit the lobster cages, mussel farms, and finally over to Whiddy Island for a mountainous bowl of Bantry Bay mussels and a pint of Guinness. Yumsters!
Sailing in Kinsale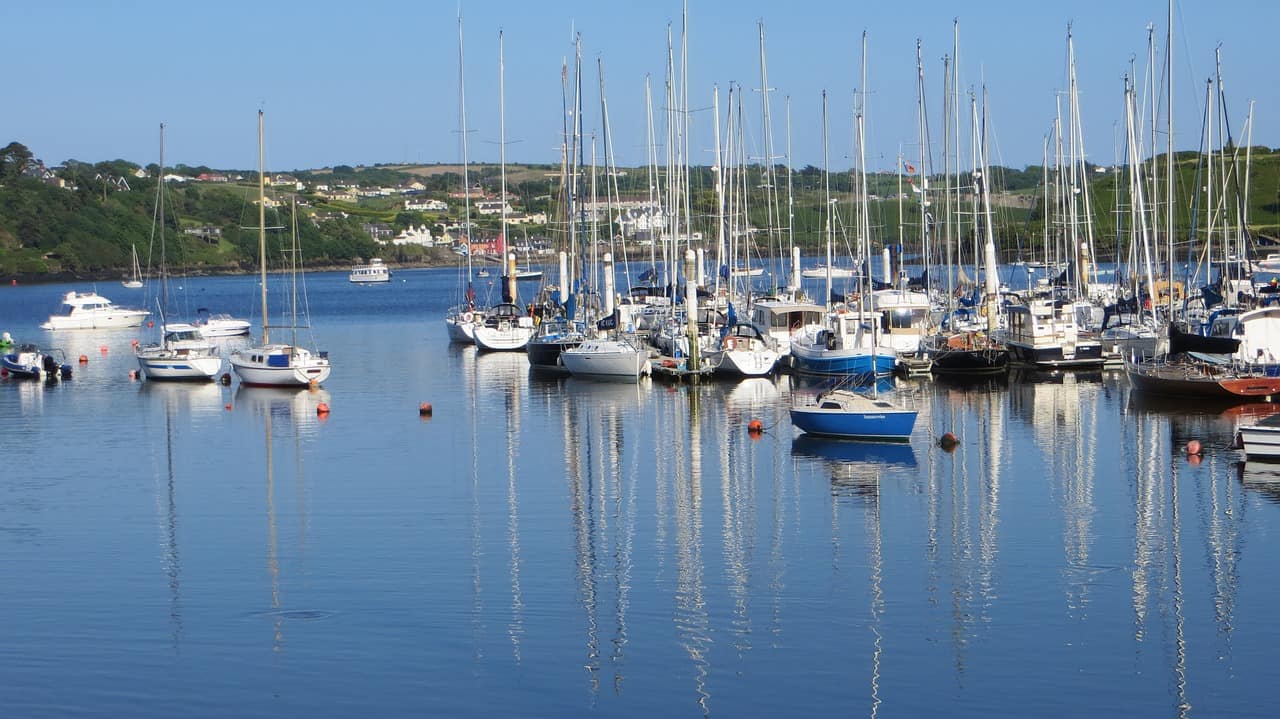 Visiting Kinsale is a must-do when you're visiting West Cork, and seeing the town from aboard a sailboat is something to remember. Headed up by the Kinsale Yacht Club, the summer months are filled with lively regattas (which are always fun to be in town for!) as well as sailing classes and courses for beginners.
Check out Kinsale's brilliant selection of hotels and guesthouses today.
Seal spotting on the ferry to Garnish Island
Hop on the ferry in Glengarriff and be taken for a tour of the beautiful bay en route to Garnish, a small subtropical island known for its stunning botanical gardens (more on that coming up). There's always dozens of seals piled on top of the rocks on the way, and they're ridiculously fun to watch!
For easy access, stay nearby in the stunning Eccles Hotel in Glengarriff, right opposite one of the ferry terminals to Garnish Island.
Kitesurfing
For travelling kiters, West Cork is an undiscovered paradise. There are miles and miles of kite-worthy coastline and the wind blows all year round — albeit unpredictably! Anything from 15-65 knots is possible in these parts. Bantry Bay and Inchydoney are amongst the best spots to head for.
Psst: find out which are the best spots for kiting around the country in our complete guide to kitesurfing in Ireland!
Night kayaking at Loch Hyne
Now this is a bucket-list entry if there ever was one! Take your average kayaking experience, multiply the cool factor by about a kazillion, and you're about halfway to the amazingness of what it's like to paddle across Loch Hyne under the stars. Check out the offerings from Atlantic Sea Kayaking for more.
On the trails
Hike the Sheep's Head Way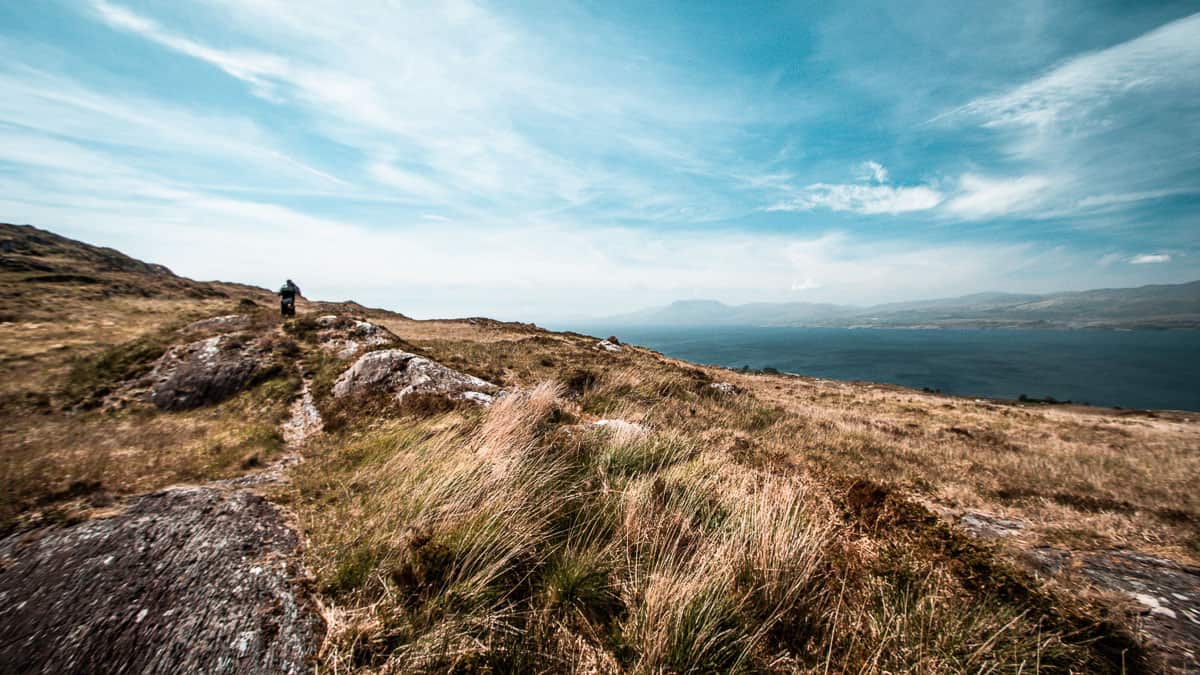 With the beautiful Bantry Bay and Beara Peninsula to your right and the plunging valley towards Dunmanus Bay, Durrus, and Kilcrohane on your left, this 12-hour ridge hike is a must-do for outdoor lovers. You can join the trail at any point and the views are insane all the way from start to finish.
Walk through Glengarriff Woods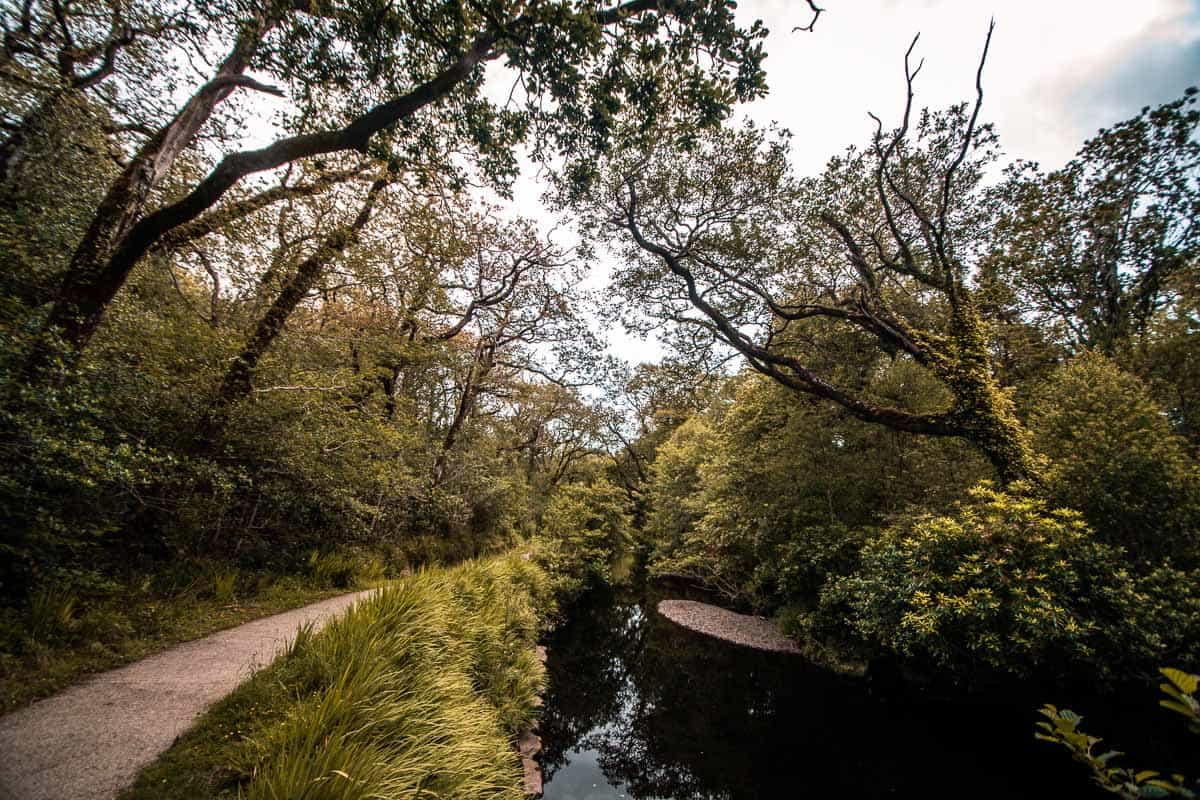 Ideal for an easy stroll, the woods are part of a nature reserve home to forest covered hills, walking trails, rivers, and rock pools. Pooleen is a beautiful spot to head for — and great for a little dip when the sun is out!
Trek to Ireland's highest waterfall
Not just Ireland's highest, but the UK's as well! The Mare's Tail runs much of the height of Hungry Hill, just outside of Adrigole on the Beara Peninsula. There's an awesome hike which takes you up the mountain face right alongside the falls.
Hike Knockboy Mountain & Priest's Leap
A handy hike whose summit lies less than 1km from the main road, follow the fence line up the mountain and enjoy views of Bantry Bay and the east side of Glengarriff from the top.
Visit the Bamboo Park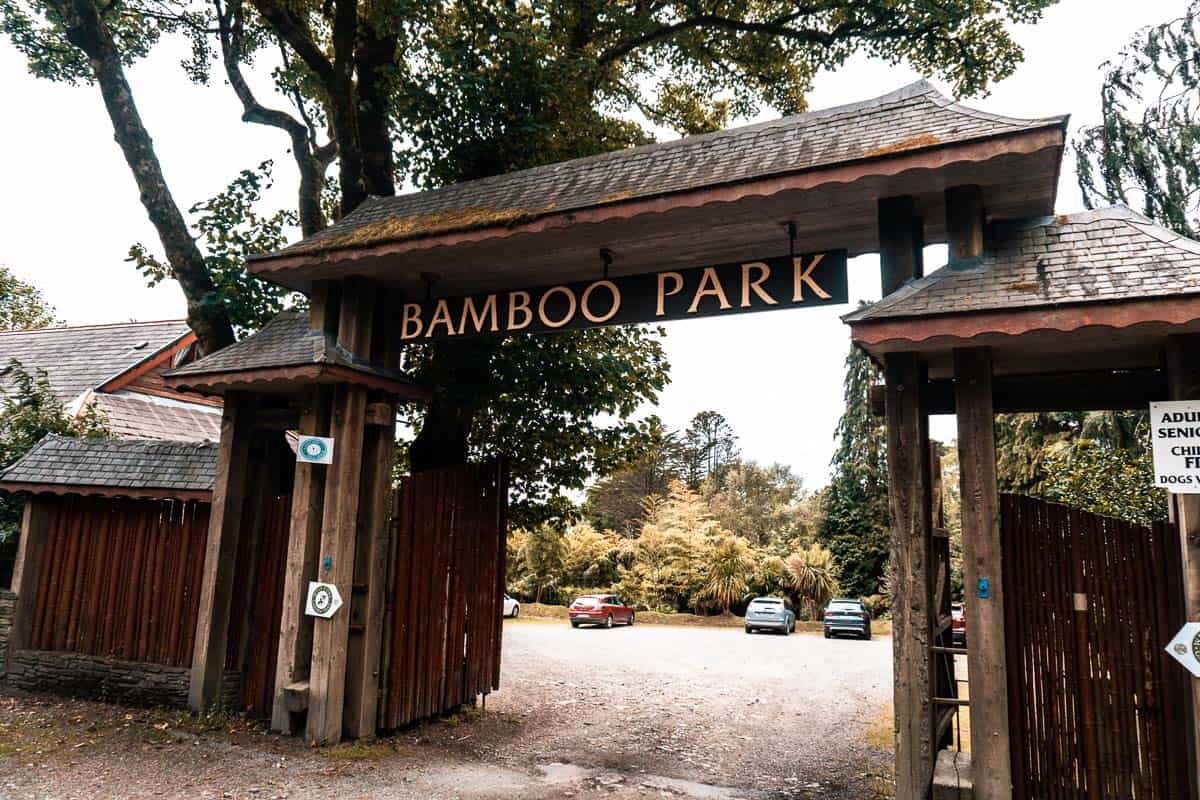 A perfect spot for an easy walk, Glengarriff's Bamboo Park is home to tons of different species — not just of bamboo — but of a whole array of exotic plants. Definitely unusual to hear "Ireland" and "exotic" in the same sentence, but by the grace of the Gulf Stream flowing nearby, the Bamboo Park is exactly that.
Stay nearby at the fabulous Eccles Hotel!
Take a walk through history at Dunboy Castle & Puxley Mansion
Just outside of Castletownbere, these stunning historic buildings are surrounded by walking trails — though indeed the buildings themselves come with a heavy history. Enjoy the gorgeous walk past the castle & mansion and carry on a little further to reach the ocean — gorgeous views all round.
Find hotels in Castletownbere and check prices and availability here.
Gougane Barra & Forest Park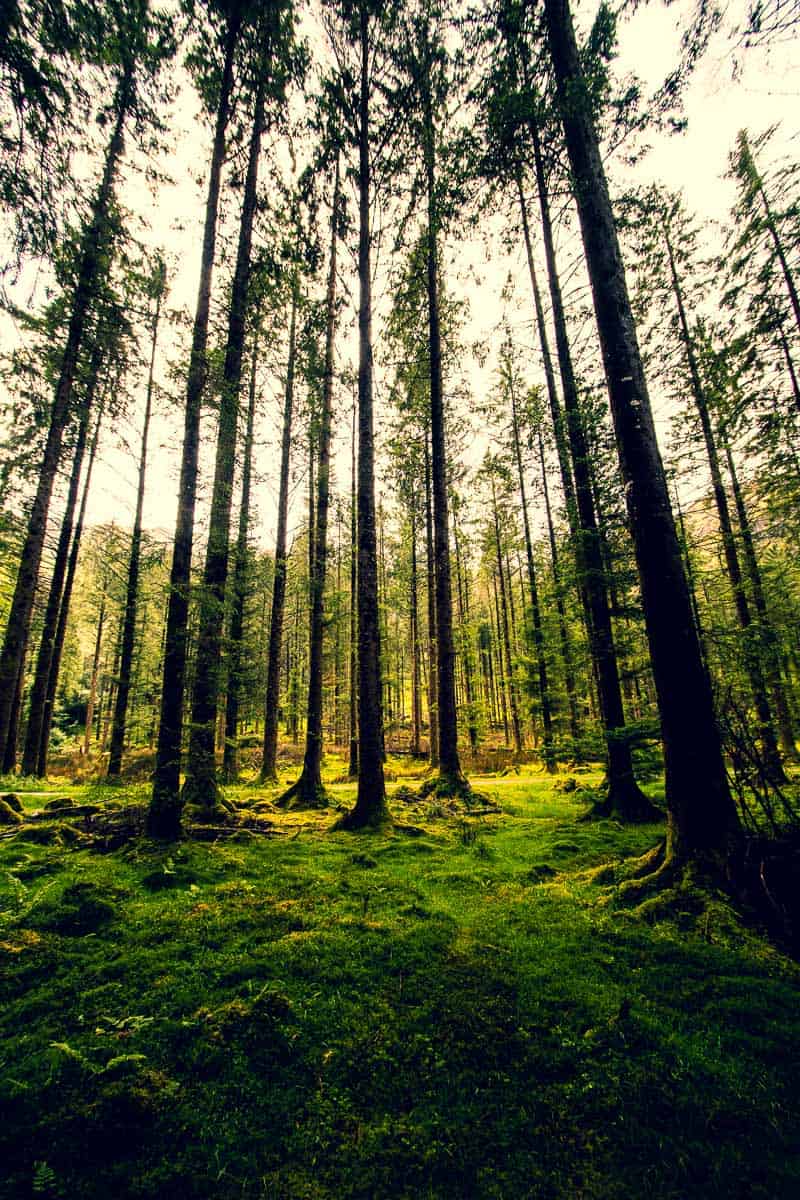 One of the most awe-inspiring things to do in West Cork by all accounts is to pay a visit to Gougane Barra. Hidden away in the hills near Ballingeary, Gougane Barra is home to a lovely little church that sits on its own patch of land jutting into a peaceful lake, flanked by wild mountains. The surrounding forest park is filled with (amazing!) hiking trails of varying difficulty. Finish it off with a pint in Cronin's pub next door.
Treat yourself with a night's stay in Gougane Barra Hotel and wake up with views of the lake, church, and mountains.
Mountain biking
Road biking has long been popular in West Cork, but now it's mountain biking that's decidedly moving from the margins to the mainstream thanks to abundant bike rentals, active local MTB clubs, and a massive investment from the Irish government which hopes to see our lovely country become one of the premiere mountain biking destinations in the world. Grab yourself a rental and set off on two wheels to explore the countryside.
Pony trekking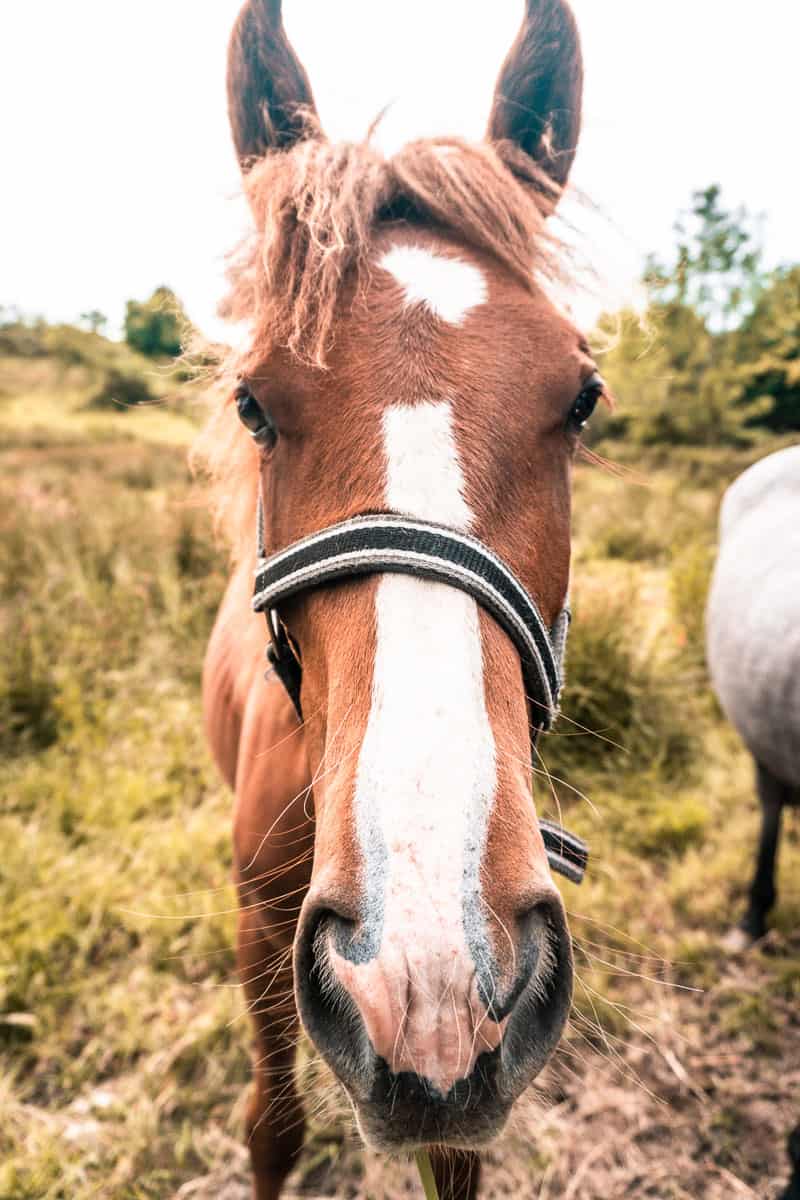 If two wheels aren't your thing, four legs might be! There are two pony trekking centers open in the Bantry area (Bantry Pony Trekking and Bantry Bay Pony Trekking)  which offer a variety of trekking and horse riding experiences (like trekking through their private farmlands or on the quiet country back roads) for total beginners and more advanced horse riders alike.
Check out availability for hotels in Bantry now!
In the gardens
Explore the botanical gardens on Garnish Island
Situated just off the coast of Glengarriff, Garnish Island (sometimes spelled Garinish Island) is a subtropical patch of loveliness (thanks, Gulf Stream!) filled with exotic botanical gardens and fabulous architecture — all of which are very unusual to West Cork.
Visit Bantry House Gardens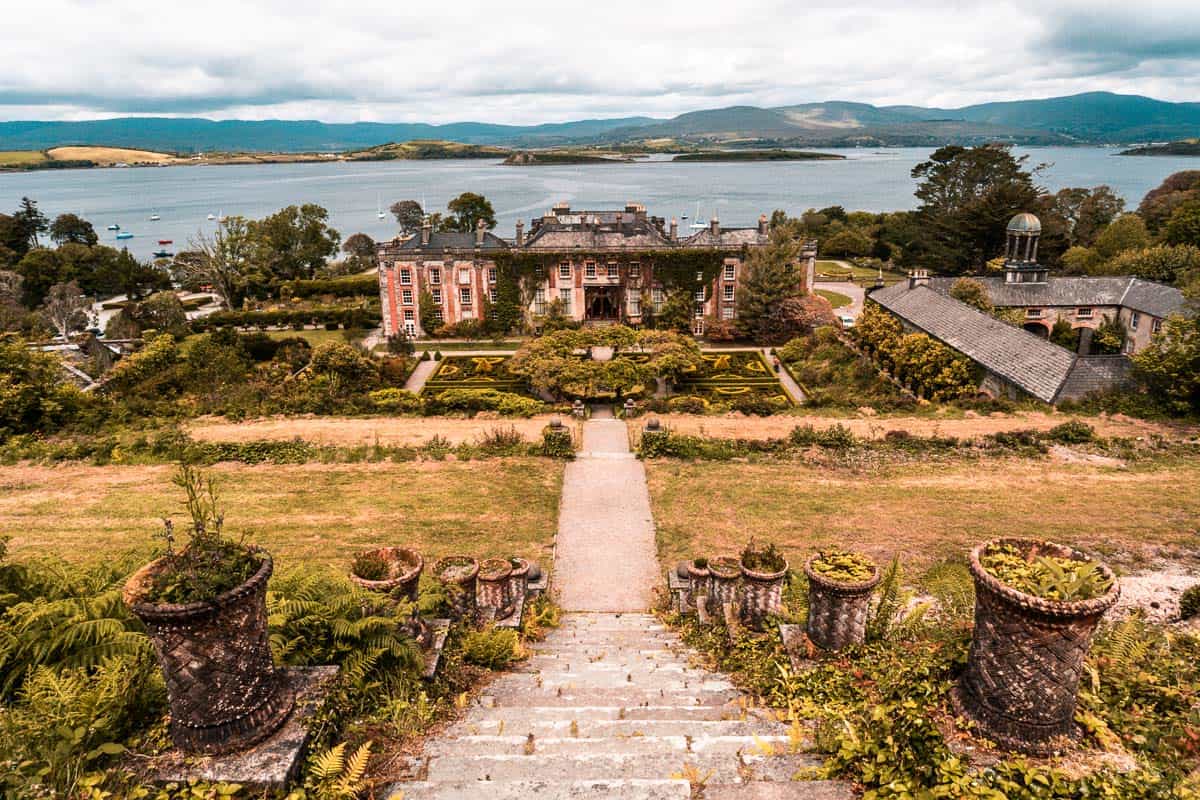 The jaw-dropping grounds of Bantry House are home to some of the most incredible landscaped gardens in West Cork — make that in all of Ireland! Explore the many different levels of the gardens, visit the front lawn for sweeping views of the bay, and climb 100 steps behind the house for proper panoramic scenery. You can even stay in their boutique B&B section of the house and live the regal life yourself!
Discover Liss Ard Gardens
You'll find the sprawling Liss Ard Estate on the outskirts of Skibbereen. Head there to explore their gorgeous garden, lakes, ponds, and nature trails; with 163 acres of spectacular scenery, there's more than enough to keep you occupied.
Check prices and availability for luxurious rooms in the spectacular Liss Ard Estate
In the countryside
Visit James Fort
Located just outside of Kinsale, James Fort is a 17th century ruin whose original purpose was to defend the town from seaborne or air attacks. Its pentagonal shape is fairly unusual — a good one to see if you're a lover of architecture or history, and one of the best things to do in Kinsale by all accounts.
Get lost in Charles Fort
One of West Cork's most treasured gems, Charles Fort (like James Fort above) is located just outside of Kinsale town. The massive 17th century bastion fort sits on sprawling grounds overlooking the harbour; and exploring within its star-shaped border is a fascinating way to spend part of the afternoon. Finish up with a tasty pint at the Bulman and soak in seaside views up close.
Pssst: you can stay right next door to Charles Fort at the Kinsale Hotel & Spa (with gorgeous sea views!).
Drive (or hike!) up to Barley Lake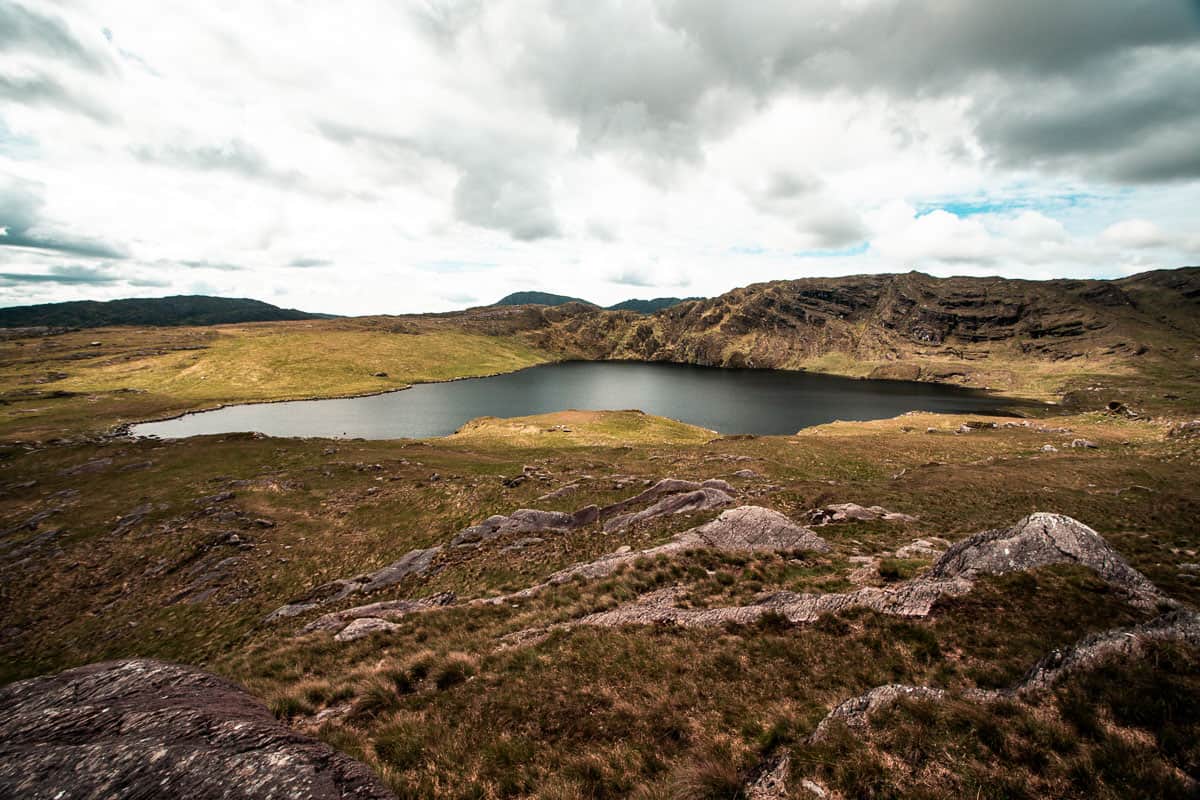 An otherworldly mountain lake high up in the hills behind Glengarriff. It's a steep drive up the narrow road to reach the summit where the lake is situated, but the scenery makes the trip well worth it in the end. Combine it with a trip to Glengarriff woods for a brilliant half day adventure.
Sky bridge at Mizen Head
Mizen Head, the most southwesterly point in Ireland, offers insane views of the open Atlantic — especially if you dare to walk out on the sky bridge dangling over the edge of the cliffs! Once you've had your fill of the ocean views, escape the blustery weather and grab a piping hot bowl of soup at the cafe near the parking lot.
Make a trip to Baltimore Beacon
The conical lighthouse sits on the very edge of Baltimore's craggy cliffs; and though it isn't lit, its white colour and towering stance serves to warn boats of the coastline. There's a short walk from the car park to the beacon itself; a nice thing to do in West Cork when the weather cooperates.
Check prices and availability for hotels in Baltimore now!
Camping in Allihies
Allihies campsite is one of the most established in West Cork, with ample space for campers and tents on their beachfront lot (psst: it's free to set up a tent at the campsite!). Surrounded by wild coast and rural farmland, it's the perfect spot to head for if you're in need of a digital detox and some good country air.
Get creative at an outdoor art exhibition
Stunning gardens filled with waterfalls, interactive artwork and sculptures galore, the Ewe Experience in Glengarriff is one-of-a-kind. Equal parts art and nature, a walk through the Ewe gardens is one of the most magical things to do in West Cork.
Visit Drombeg stone circle
Discover one of Ireland's iconic stone circles just east of Glandore. Megalithic constructs like this one are quite unique to this part of the world, so if this is your first visit to Ireland then a trip to Drombeg is a great way to get to know a bit about our ancient history.
Find hotels in Glandore now!
Stroll around Carriganass Castle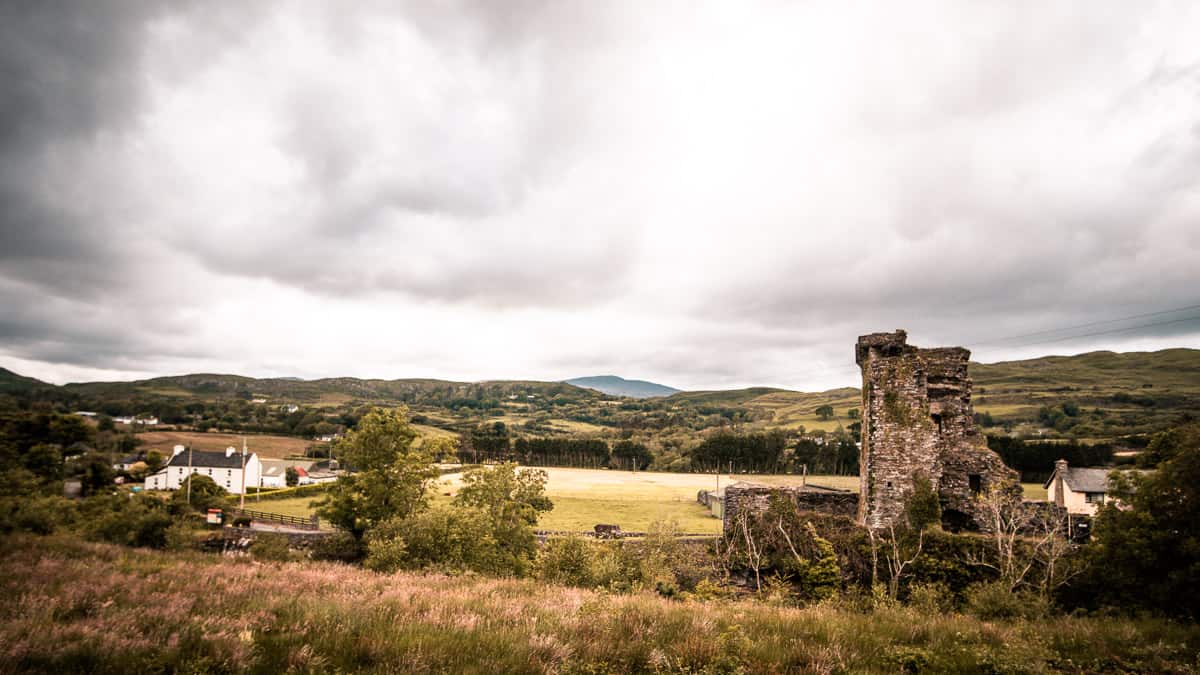 Sticking on that note, Carriganass Castle is a beautiful little ruin located just outside of Kealkill village. With piles of history behind it, Carriganass Castle is both culturally significant and enjoyable to visit — make sure to spend some time walking on the trails around the castle.
Play a round of golf
One of the most popular things to do in West Cork when the weather is good is to play a few holes of golf. There are quite a few clubs around the place, the most notable of which are Bantry, Glengarriff, Kinsale, Old Head, Skibbereen, and Lisseelan.
Boat tour to Fastnet Rock
The legendary lighthouse sits out on a rocky islet just south of Cape Clear (off the coast of Baltimore). Historically, it was the last piece of Ireland that immigrants would see as they set off en route to America! Nowadays you can get right up close to it with locally run boat tours — a fun day out on the waters of West Cork.
Grub, booze & shopping
Score bargains at Bantry market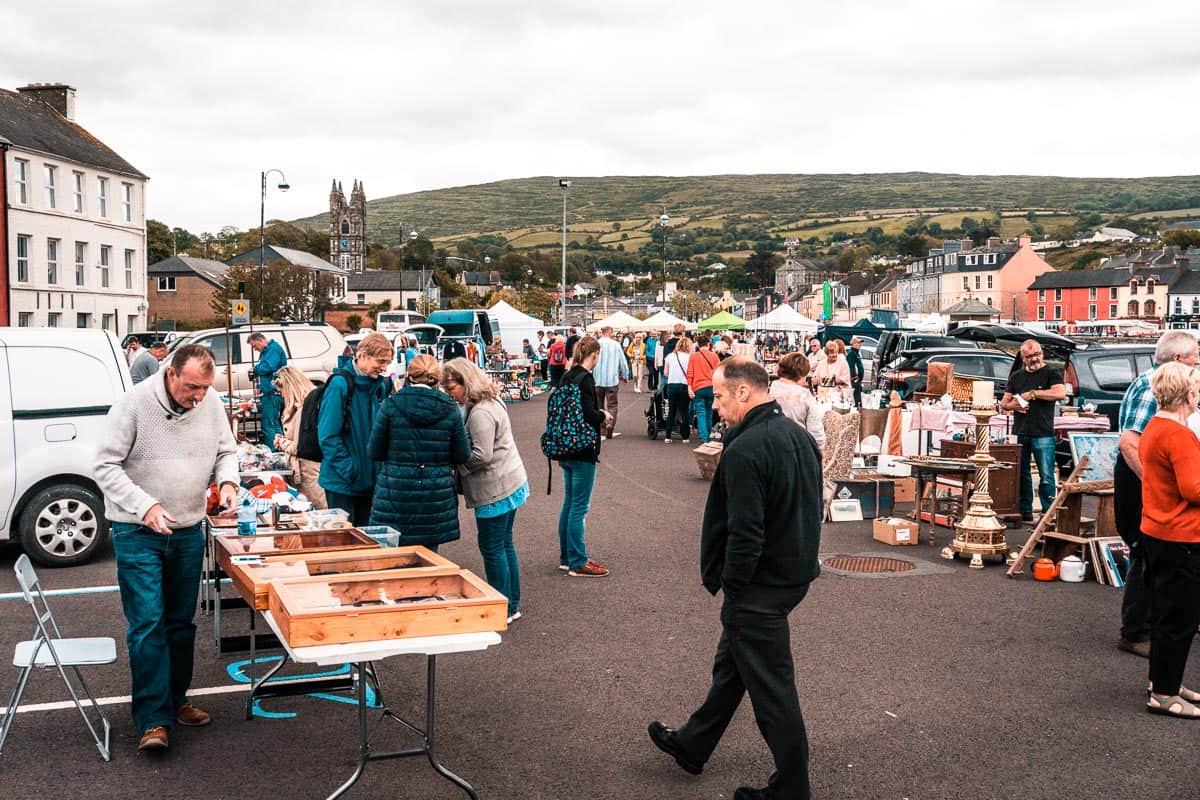 Running every Friday from early morning until late afternoon, Bantry market is one of the most vibrant and eclectic markets in West Cork. Spread across the entire square, car parks, and part of New Street, you can find everything from car boot style jumble sales to one-of-a-kind vintage jewellery, farm fresh produce, and tons of yummy local food to eat while you wander round.
Why not stay the night in Bantry? Check out prices and availability of the local hotels and guesthouses.
Farmer's market in Skibbereen
Held every Saturday in the car park next to Aldi, the Skibb market always brings a fantastic mishmash of people and wares from around West Cork. Grab yourself a massive steak sandwich or a vegan lentil burger and stroll around admiring the stalls filled with local art and crafts, artisan food, antiques & collectibles, natural cosmetics, and more.
Check out where to stay in Skibbereen now!
Wine and nibbles outdoors at Mannings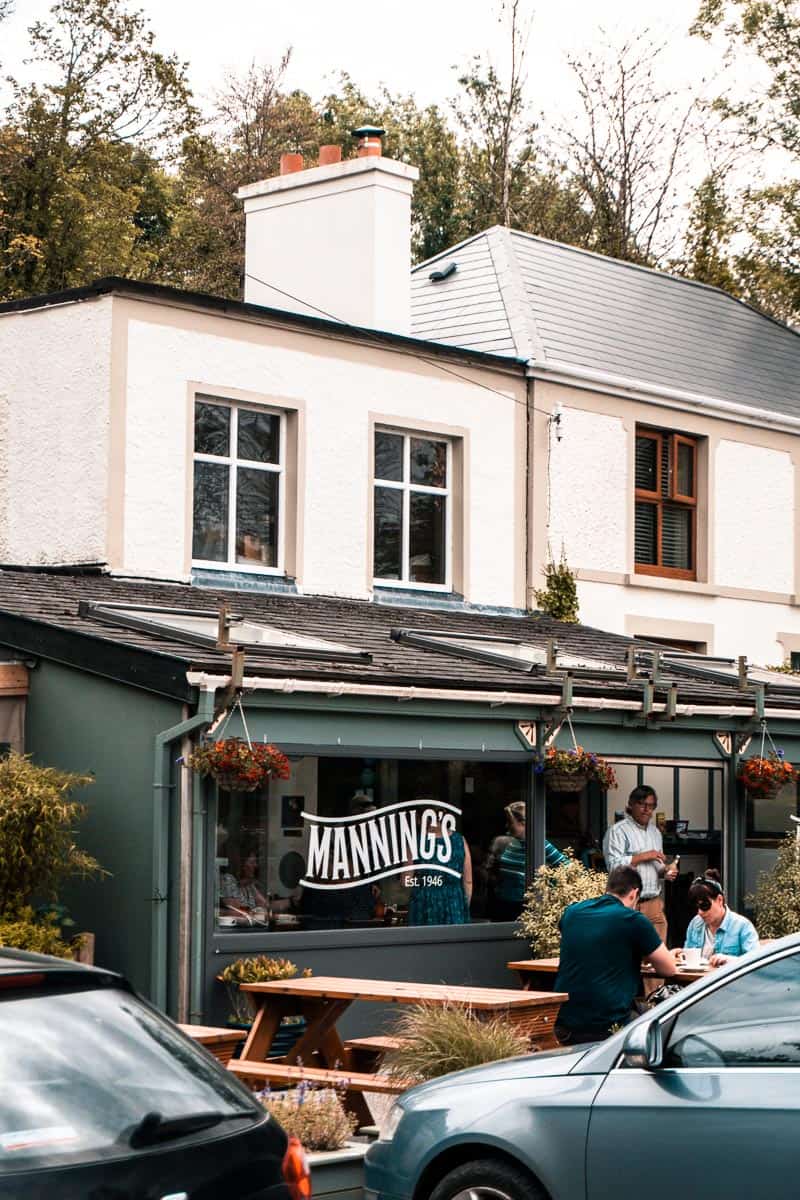 Of all the lovely things to do in West Cork, eating is 100% one of my favourites — and no better to fill your belly than in the sun at Manning's Emporium. Located just outside Bantry town, Mannings offers a drool-worthy menu of cheese platters and charcuteries, pizzas and baked goods, as well as a seriously impressive wine list. Grab a bench in their open courtyard and settle in for a tasty afternoon.
Fish & chips at Schull Pier (L'Escale)
Just on the outskirts of the gorgeous seaside town of Schull, you'll find the local pier — and on it, the one and only L'Escale fish & chip shop. Definitely one of the best fish & chips in West Cork, and especially tasty when eaten outside in the sunshine with a cold glass of French vino. Parfait!
Check prices and availability of the lovely Schull Harbour Hotel now!
Grab a pint in the garden at the Tin Pub
Ahakista's Tin Pub is a local favourite, and thanks to their fabulous beer garden overlooking the bay, it's an ideal spot to grab a couple bottles of cider when the weather's on your side.
Car boot sale in Ballydehob
Though it's held less often than the other markets on our list, Ballydehob's monthly car boot sale is well worth a visit (especially if you're the sort of person who loves to rummage around jumble sales in search of treasure!).
Island exploring
Seafood, pints, and paying respects on Whiddy Island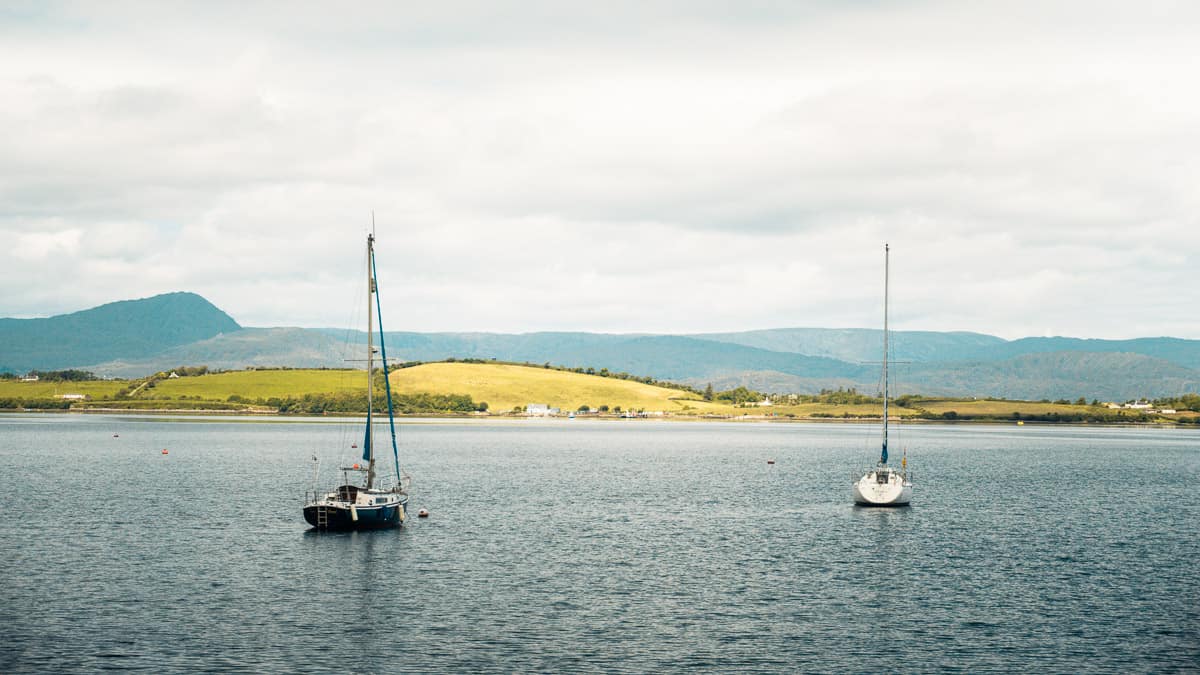 Just off the coast of Bantry, Whiddy is a beautiful hill covered island where the old way of life still reigns supreme (as a point of reference, the ferry driver, the postman, and the pub owner are all the same person). The island comes with a heavy history though, as it fell victim to a deadly explosion of its oil tankards back in 1979. Today, visitors can wander round the gorgeous, remote landscape (shared only by 26 residents!), visit the old jetty and memorial site, and stop at the Bank House for a good bowl of mussels and a creamy pint of Guinness.
For easy access, stay in the Maritime Hotel in Bantry, right opposite the pier for the Whiddy ferry.
Pub lunch and ruins on Sherkin Island
Off the coast of Baltimore, Sherkin is a very special little island with just shy of 100 residents living there full time. The island itself is comprised mainly of fields, alongside a duo of brilliant pubs, crumbling ruins of ancient buildings, sandy beaches, and untouched Atlantic views. Take the 10 minute ferry from Baltimore, set off on foot to explore the countryside, and top it off with a visit to the Jolly Roger. Keep your eye out for their gig listings; they host regular music events in their small-but-lovely space throughout the summer.
Hop right over to Sherkin from your hotel in Baltimore (check prices and availability).
Cable car to Dursey Island
Dursey Island sits just off the coast of the Beara Peninsula and is reachable by cable car — Ireland's only one, in fact! Not only that, but the cable car is the only one in Europe that crosses the open sea. If you're looking for unique things to do in West Cork during your stay, the Dursey Island cable car should definitely be one of them.
Dive into nature and history on Bere Island
Home to a pair of Martello Towers, standing stones, ring forts, and beautiful walking trails, a visit to Bere Island promises both nature and culture in generous doses. Head for Lawrence Cove for sailing, diving, whale spotting, and watersports.
Stay nearby in Castletownbere (check hotels now)!
Escape to Long Island
For those looking to get way off the well-trodden tourist trail, Long Island should be on your radar. At 5km and scarcely 1km wide, this little island off the coast of Baltimore is all countryside, quiet roads, and shale beaches. Visit the cliffs, the Beacon lighthouse, the old copper mine, and keep your eyes peeled for seals, otters, or even elusive basking sharks at the coast.
Check prices and availability for hotels nearby now!
Watersports & wildlife on Heir Island
Just a 5 minute ferry from Baltimore, Heir Island is a haven for wildlife lovers, birdwatchers, and adventurous watersports addicts of all kinds. The island's sheltered coves and craggy coastline make for a perfect launch spot for kayakers, paddlers, windsurfers, and sailors; and from there, you can easily set off to Schull, Cape Clear, Ballydehob, or Sherkin by sea.
Find out where to stay nearby as well as hotel prices and availability.
Immerse yourself in the Gaeltacht on Cape Clear
Nestled between Baltimore on the mainland and Fastnet rock at sea, Cape Clear is southern Ireland's most vibrant Gaeltacht (for those that might not know, this is one of the few remaining communities in the country where Irish is the first language). Explore the remote countryside; visit the ancient standing stones, castles, and ruins; go whale spotting on the Atlantic coast; and soak in the gaeilge.
Find yourself a place to stay now!
Road trippin'
Road trip along Cork's Wild Atlantic Way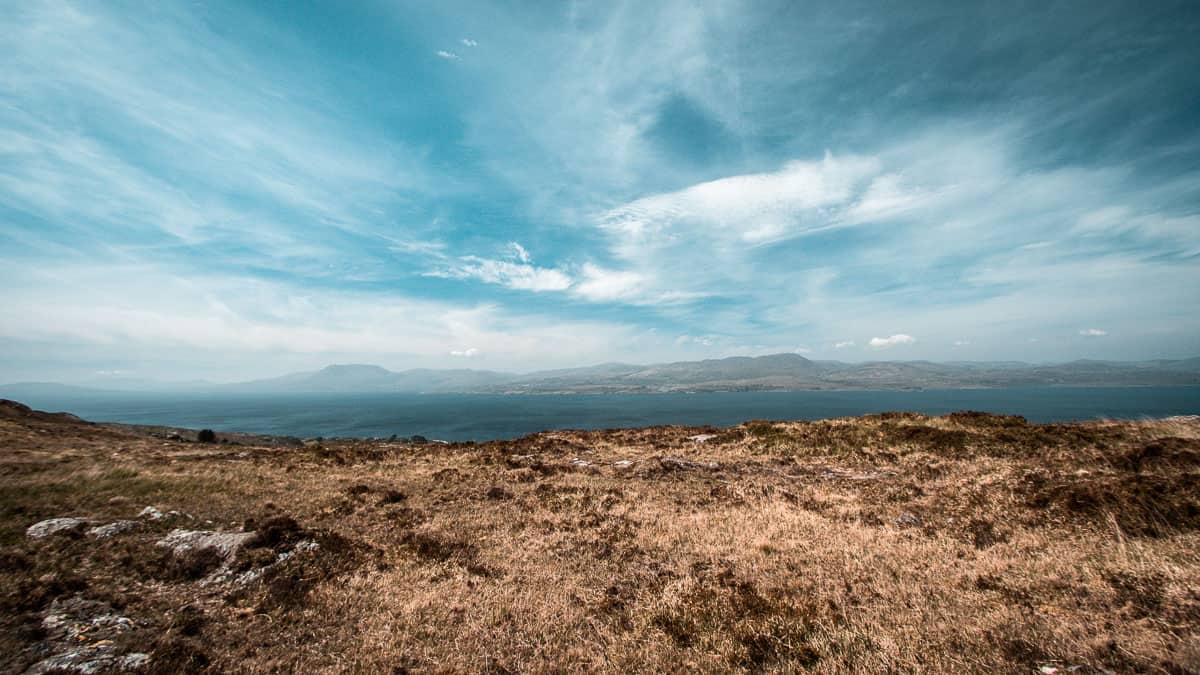 The iconic Wild Atlantic Way, a seaside trail that stretches from Donegal in the north all the way to Cork, actually passes right into West Cork — and I may be biased here, but the West Cork Wild Atlantic Way could very easily be one of the most beautiful stretches of all. Known as the 'Haven Coast', the drive takes you from Bantry to Skibbereen and onwards to Kinsale.
Drive the iconic Caha Pass & Ring of Beara
The Caha Pass is the name given to a portion of the road between Glengarriff and Kenmare. If you're a first time visitor, driving the Caha Pass is an absolute must during your time in West Cork (the scenery really has to be seen to be believed!). Both Glengarriff and Kenmare make for super stop-off points; if you do the drive on a Wednesday, you can catch the Kenmare farmer's market happening in the centre of town.
Healy Pass
If going all the way to Kenmare is a bit beyond you, head for the Healy Pass — the stretch of road preceding the Caha Pass on the West Cork side of the Caha mountains. At over 300m elevation, the road twists and turns through the rough and rugged hillside with sweeping views of Bantry Bay opposite. A beautiful drive — and by far one of our favourite things to do in West Cork (rain or shine!).

---
---
Got a question about any of the things to do in West Cork? Think we missed something on our list? Drop us a comment down there (or in our FREE Facebook group) and share your two cents!