Do you desire more productive hours? You know productivity is not about burning the midnight oil but about planning and prioritizing things to protect time. And how do you save time? You avoid interruptions.
I would say if there is one facility that can instantly upgrade your mood for skiing, it is ski-in ski-out access. I mean, you didn't check into an American hotel to deal with your mood swings because the ski spot is in South Africa, right?
I'm sure you also fancy a seamless skiing experience like me. From pouring a cup of coffee in the morning to skiing down to the nearest chairlift in the blink of an eye and returning in the afternoon without tiring out your body is the most amazing feeling of a ski vacation. Driving wears me out too!
So, what's the solution? You need to save time and energy! Just ski into your accommodation and then ski right back out without having to drive to the resort. But how? Read on to find it out!
In this article, I am going to enlighten you on what it means to ski in and ski out, how it works, and what are its advantages and disadvantages.
I understand that it might prove perfect for some people like me, however, some might conclude it quite bland. So, let's go and check whether you identify with this practice or not.
How Does Ski in Ski Out Work?
Let's start with what it really is. Ski in ski out refers to a type of accommodation offered at ski resorts. Ski-in ski-out access means your accommodation is situated just off the slopes.
Ski resorts that offer accommodations are well suited for you if you are looking to stay on the mountain with direct access to ski slopes. Believe me when I say you could get out from the warmth of your hotel to the ski slopes in a flash.
So, how does it work? The answer is, ski-in ski-out access saves you the hassle of walking, driving, carrying equipment, and whatnot! Let's compare two scenarios to get a better understanding, shall we?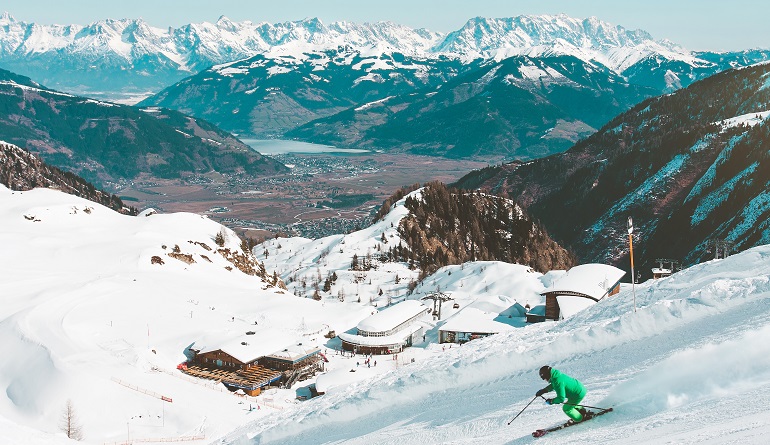 Imagine yourself mentally preparing yourself for the cold outside, driving in the brutal weather to make it to the spot at a reasonable hour, hunting a parking spot in ski valet and hauling your ski gear to the area, and putting on gear when your hands can't even work properly because of the cold.
Now let's do a 180. Get out of your bed, after freshening up and warming yourself with food, put on your gear, open the door, and you have access to the ski trails right outside. I mean, come on, allow yourself more time on the mountain than in the process.
Why Choose Ski in Ski Out?
Why not? Don't you enjoy amenities like heated outdoor swimming pools, spas, stellar mountain views, in short, a resort that has it all?
Such facilities have become an important part of ski resorts over the years and for the accommodations that occupy real estate on ski resorts. New resorts are following the idea of piste access with well-equipped incredible accommodations.
So, most resorts are being designed with ski in ski out in full consideration. They are thriving to include lodging in their plans to attract skiers from around the globe.
As you know, the tech-savvy Gen Zers and Millennials love to use social media sites a lot, do you think they can miss out on recording such luxurious facilities being offered by ski resorts? Nope! Skiers are rooting for such perks! Also, Après ski would be more fun in places oozing warm exclusivity!
As skiing continues to become a favorite sport of the masses, such accommodations will be in demand more than ever.
Access to the Ski Slopes with Ease
Besides enjoying luxury, it is also about maximizing your time on the slopes. In the end, it boils down to accessibility for people that are traveling long distances to enjoy skiing. Ski-in ski-out hotel provides them the luxury of reduced travel time to and from ski trails.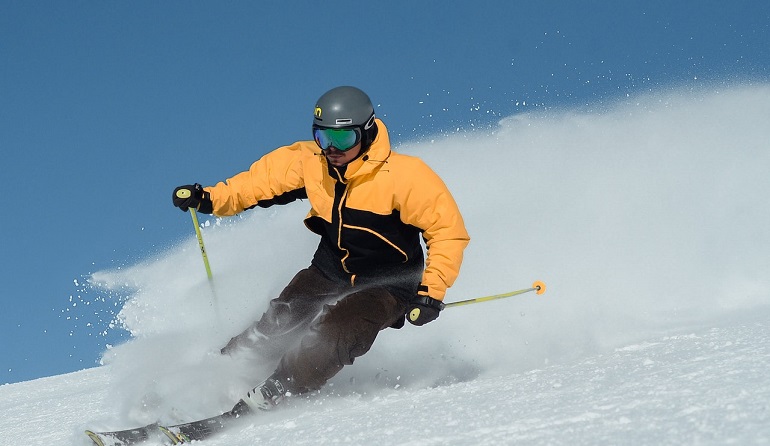 Staying at ski in ski out resorts simplifies accessibility to runs and saves you the time of transportation. Furthermore, it allows you easy quick access to après ski activities that the resort offers.
Luxury Ski Accommodation
Let's talk about some high-end luxurious ski-in ski-out accommodations offering ski-to-door access that you will find in the US. I need not mention the most popular Four Seasons Resort and Residences, Jackson Hole, located in Wyoming – the best ski resort.
Why? Because Jackson Hole mountain resort is an award-winning resort accommodation with all possible amenities, you can fancy as a skier. I highly recommend it, it is worth a shot!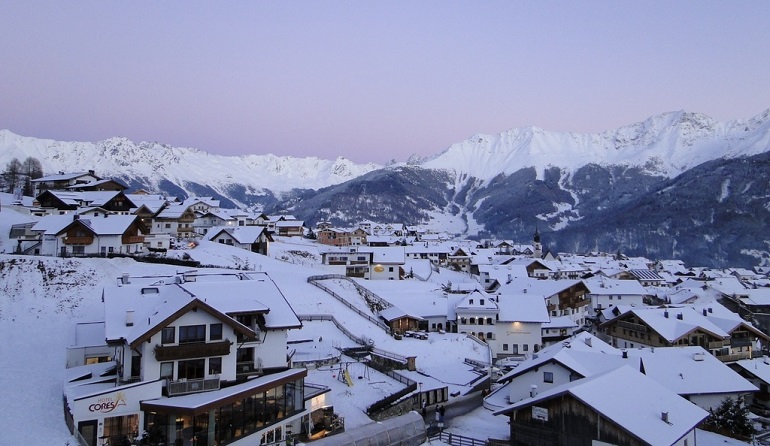 Let's start with Deer Valley Resort located in Park City, Utah. This ski resort knows how to pamper skiers for sure! Here, snowboarding is not allowed, but for skiers, it's heaven with its 2000 acres of groomed terrain ski area.
It also boasts the nation's most opulent ski-in ski-out accommodations – Montage Deer Valley, St. Regis Deer valley, and the Stein Erikson Lodge.
Beaver Creek Resort is best known for the option it gives you about staying at the base or mid-mountain. Those 1800 acres have to offer luxurious accommodations like The Osprey, located in Beaver Creek's pedestrian village.
Other options include Stowe Mountain Resort which has only one option for ski-in ski-out accommodation- The Lodge at Spruce Peak. However, the village offers so many slope-side vacation rentals providing convenient access to trails on Vermont's highest peak.
Another one is North Lake Tahoe, NorthStar California Resort which has some of the finest skis in ski-out lodging options like The Ritz-Carlton, NorthStar Lodge by Welk Resorts, and Lake Tahoe.
These high-end accommodations offer the services of hot tubs, private decks, and fire pits, right on the mountain! Most importantly, on a ski resort like NorthStar, you might be able to get equipment rentals delivered to your hotel directly.
Must carry the best ski walkie-talkies with you it helps you organize groups across the ski resort and communicate with partners in the backcountry.
Ultimate Convenience
Remember, if you are skiing with a group of family members, you will face many logistical challenges waiting for you to deal with. For instance, hauling everyone's gear on and out the door can prove a hectic undertaking for you. Ski-in ski-out access minimizes the logistical stress significantly.
Expect To Pay a Premium
Everything comes at a price, especially comfort. You know, a pair from Saint Laurent would offer an airwalk with a dent in the wallet, but that is way better than any pair that only advocates a crooked walk.
In most cases, hotels charge a premium because of easy access to getting on and off the slopes. For some people, it is a necessary part of any ski vacation, so they are willing to pay that extra price for the comfort they are after.
Even though the price points seem too steep for some, such lodgings tend to get secured fast as compared to the lodging of the resort. Apparently, benefits tend to overweigh the cons of higher costs.
Who Is Ski in Ski Out For?
If you want to make the most out of your every minute, the ski-in ski-out resort is for you. More productive hours are what we desire when on skiing vacation, so when you nullify your commute to and from the slopes, it saves you a significant amount of time for skiing.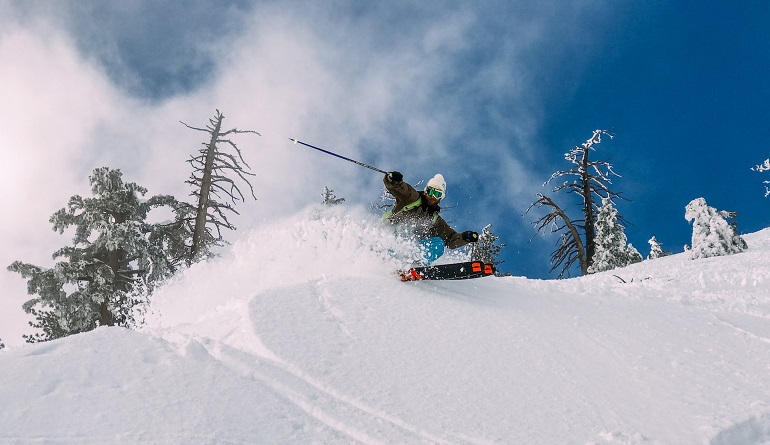 One more thing, if you are the one who takes breaks throughout the day, then this is a great option for you.
Giving your legs a break during the day gets mandatory for some people sometimes, so in a moment like that, ski-in ski-out accommodations allow you to get off or get back on the mountain in a snap and seamlessly. This comes without dragging your gear back to the car and vice versa.
Downsides of Ski in Ski out Accommodation
As mentioned earlier, ski-in ski-out accommodations come at a higher price which makes your ski trips quite expensive. So, a wise man would, first of all, evaluate if this type of service lands within their budget or not.
Budget-oriented people can keep an eye out for end-of-season discounts for Spring skiing. By doing so, they might be able to enjoy the same luxury at lower price points than peak season rates.
It Can Be Too Busy or Too Quiet
Mind it! It can be busier if you happen to accommodate in any popular resort. It might get difficult for you to spend time comfortably in a sea of people.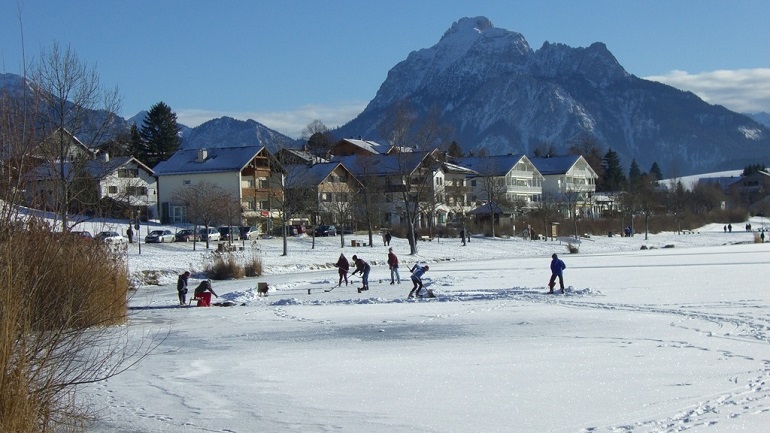 More foot traffic means more activity after skiing hours. However, if occupants are respectful towards each other, it will likely be a minor inconvenience. So, if you are looking for a secluded stay, it might not prove comfortable for you.
Secondly, you need to schedule your day when the near chairlift to where you are staying closes so you can easily ski back in the end. I mean, having to ski up at the end of the day can be daunting, especially after a long day on the slopes.
Is Ski in Ski out Right for You?
To be very honest, it is not the be-all and end-all for ski-in ski-out. Just so you know, staying off the mountains has its benefits too. I mean, what could be better than exploring the mountain's surroundings for a wanderer?
Some people care to know about different cultures. Visiting a local town, eating their cultural delicacies, and removing oneself from the hustle and bustle of the resort sounds like one great idea too.
Ski-In Ski-Out Is Expensive
As discussed previously, ski-in ski-out is considered the gold standard in terms of places to stay while on a ski vacation. It is quite an expensive pursuit. If you are tight on budget or looking to save money on a trip, this might not be a good option for you.
However, such accommodations provide a great deal of comfort and accessibility to lifts. This in return, allows you to spend more time on the slopes. Ski bums, isn't it a dream come true? You can just walk right out your door and ski in a snap.
Conclusion
You must have understood by now that ski-in ski-out has more to do with the accommodation and less to do with physically skiing. It is one of the many ways of making your ski trip memorable.
You have also got an idea of where you can find such resorts and how much it can cost to avail of this service. In the end, it is a matter of personal choice.
No matter what you choose, don't forget to have fun on the slopes!
Happy skiing!