Being able to ski and snowboard is an important thing to know when going on a ski trip, but more important is making sure you have a ski outfit that looks snappy and feels wonderful.
Resort skiing is always a fashion show, you can parade around your vintage onesies or your top-of-the-range, latest-season puffy jacket. On very cold days, you'll be thankful you spent so many hours perusing websites for the best ski gear and thick socks.
Winter sports demand cold weather clothing, it has to be well insulated, preferably moisture-wicking, and absolutely waterproof. Skiing and snowboarding are not fun activities when you're wet and frozen.
It is essential you know what you're going to be wearing before you go out into the extreme weather conditions of the mountain.
Of course, fashion is also everything. You could wrap yourself up like a mummy in layer after extra layer, but if you don't make a statement, you're missing out.
Ski clothes come in all different shapes, sizes, and styles, so finding attire that works for you is important. Ski and snowboard apparel can still match your style while keeping you comfortable.
Skiing or Snowboarding Outerwear
Let us start with what I consider to be the primary concern when putting together your ski and snowboard clothing. Without a decent top outer layer, you will lose a significant amount of waterproofing, windproofing, and a very important insulating layer.
The outer layer of clothes keeps you protected on the front line against the cold and snow.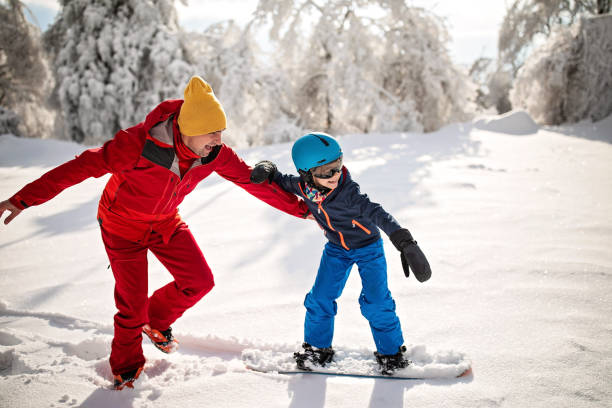 Insulated Ski Jackets
Research is the key when looking for what to wear while skiing or snowboarding, and the warmest ski jackets for women or men are a great place to start. As an outer layer, these jackets are responsible for keeping your upper body protected from the elements.
It should provide a high waterproofing and windproofing level, which is marked by numbers in thousands. For a good point of reference, you will want something marked with a 20k rating for both. This will ensure you can spend a day skiing and snowboarding on the mountain while staying warm.
The best ski and snowboard jackets come with a few very helpful features too. Pockets are a huge part of what makes great snowboard jackets stand out from the rest.
Your outerwear is the most accessible, and with decent pockets, you can do without backpacking. The pockets range from regular button pockets to ski goggles pockets and even ones for a lift pass.
A powder skirt is another extra the leading brands will chuck on their jackets. It keeps the snow at bay even in backcountry powder. It's supposed to be snowing outside of your skiing jacket, not in it.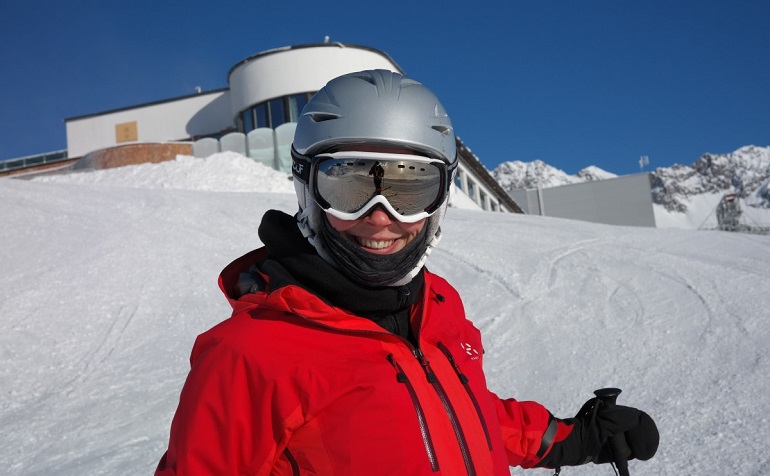 Insulated Skiing or Snowboarding Pants
Ski and snowboarding pants need a lot of the same elements as jackets in that they need water and windproofing above all else. Jackets and ski pants are your outer layer, guardians of your body. Their primary function is keeping you dry.
I don't think that functioning as an insulating layer is a jacket or ski pants' primary purpose. It is a nice feature to have, and you will feel the chilling effects of only having a shell, but you always have the option to layer up with mid-layer and base-layer insulation.
With a good layering system and ski or snowboard pants that do their job, you can stay warm while skiing. Learn how to layer for skiing to keep yourself cozy and warm on the slopes.
In warm weather, you will be thankful for a ski and snowboard outer layer that isn't super insulated. A top-quality outer layer set will feature zippered vents and jacket pit zips which make a huge difference when the mountain gets warmer. Pop the vents open when you get hot for a versatile layer that can handle all temperatures.
Skiing or Snowboarding Base Layers
A base layer is where your insulating layering system gets technical. There are a lot of elements at play close to the body that will affect how comfortable you are out on the mountain.
Skin layer ski apparel needs to work closely with how your body is responding to the temperatures of the day and your exercise. They need to let your skin breathe, add warmth, and absorb sweat to keep you dry.
There are a million options for the base layer to wear skiing and snowboarding, including the number of layers depending on the weather and materials used. Some of the more common are synthetic materials or the more expensive merino wool.
Of course, you should always avoid cotton as it pulls heat away and sucks up water.
Next to the Skin Base Layer
Thermal tops are my go-to piece to wear skiing if the weather is cold or hot. I personally prefer to wear a good thermal base layer on my torso over most other base layers. They provide extra warmth whilst also keeping your body cool and pulling sweat away from the skin.
When you're on the hill, you'll always work up a sweat. Having a close to the skin and good quality thermal top keeps you comfortable. You can expect them to have features like breathability and soft fabric, and to keep you warmer.
They function under your jackets to wick moisture away from the skin and keep body heat in. If you pop open those jacket pit zips, they can also add a level of windproofing.
Heavier Base Layer Ski Clothing
For extremely cold days, it may be necessary to add another, thicker base layer to your ski locker. Skiing in the bitter cold can be hard on the body and there is nothing fun about shivering on a chairlift. A thick extra layer will keep you protected from the elements.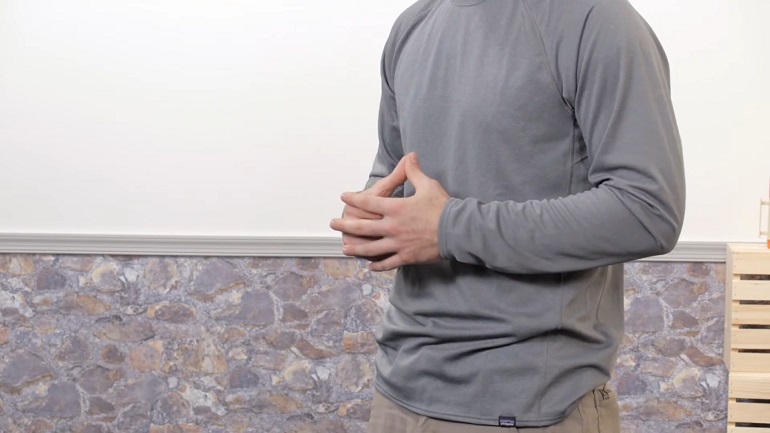 A merino wool or synthetic base layer will not let you down. Ensure that it has good breathability ratings and is comfortable to wear skiing under your jacket. Try not to wear these if they're not essential. They aren't as versatile as a skin-tight ski layer, I prefer to err on the side of caution in these cases.
Ski or Snowboard Mid-Layer
A mid-layer is always a wise choice, which one you choose is dependent on the day out you're planning on having. In my experience, I'll often take my jacket off when sitting down at a restaurant or in a warm bar. If I only have a base layer on, I'm going to get cold. This is where a fashionable and functional mid-layer comes into play.
Mid-layers can be all sorts of things. I often use a long hoodie or skiing sweater, but they can be whatever you like as long as it is waterproof and fits under your skiing or snowboarding jacket.
Ski resorts are fashion shows, so making sure you look great is essential. There are a lot of very fashionable mid-layers out there.
Look for synthetic constructions for the mid-layer. They often offer the best breathability and waterproofing. It is a mistake to wear something that will soak up all the wet snow on the mountain and result in your day being very cold.
Ski or Snowboard Base Layer Bottoms
Long underwear such as long johns and leggings go under your ski pants to keep your lower half dry, warm, and sweat-free while you conquer that difficult terrain.
Personally, I don't often wear skiing base layers on my legs, but they can be an essential piece of ski wear in cold weather.
As with most base layers, synthetic insulation rules supreme. There are other wool-based options also but when buying your long underwear, make sure it has all the essentials previously mentioned.
If you have thinner ski pants, then an extra layer underneath will stop your legs from freezing. Cold legs don't make for sharp turns.
Accessories to Wear Skiing
The best ski sunglasses, ski watches, and goggles are more than just a fashion statement, they can make a big difference in most ski resorts.
Dressing in the right gear does more than just make you stand out, it can actually drastically improve your day out on the slopes. A lot of these won't necessarily make you warmer but are still great things to have in your skiing wardrobe.
Ski Gloves
Ski or snowboard gloves aren't really an accessory and are more of an essential bit of equipment. If you go out without them, you're gonna have a bad time, in fact, you'll probably lose a finger or two. The gloves you wear skiing will make a difference to your day, you can't hold a pole with numb fingers.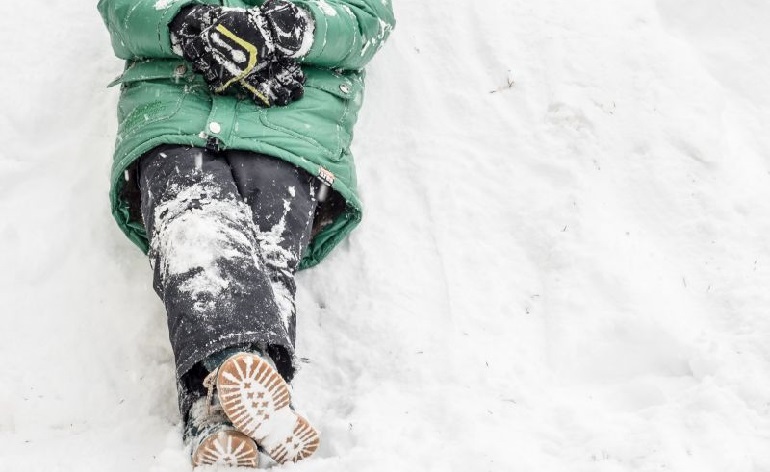 You have the choice of a lot of synthetic gloves on the market and quite a significant amount of leather also. Goat leather is often used due to its durability and softness, even in the brutal cold. Make sure whatever you go for, it keeps the moisture out and heat in.
They also come in a lot of styles, such as five-finger gloves, three-finger gloves, and mittens. Mittens tend to be the warmest, but the others offer much more dexterity. Choosing the best ski gloves for your riding style takes a little time, but there's plenty to choose from.
Ski Helmet
Your bones will heal but your brain won't, that's why you should always wear a skid lid. Finding the best ski helmet for you is indispensable for all skiers.
Make sure to check a size chart to ensure the padding works with your head size. I like to wear a warm hat under my helmet to keep my head warm so I buy a helmet with this in mind.
When buying a helmet, you must make sure it meets the essential safety guidelines of the time. There's no point wearing safety equipment if it'll just quit on your the instant you actually have to put it through its paces. It's always worth spending a little more in this case, in my opinion.
Your ski helmet can often work with your other gear. Your ski jacket may feature a hood that can fit around your helmet, and goggles are often made with matching brands in mind for seamless goggles and helmet connection.
Ski Goggles
This is where you can get really stylish. The best ski goggles come in some absolutely wild styles, from frameless polarized lenses to reactive, flip-up designs. They make a statement whilst still providing one of the most essential pieces of gear you can get.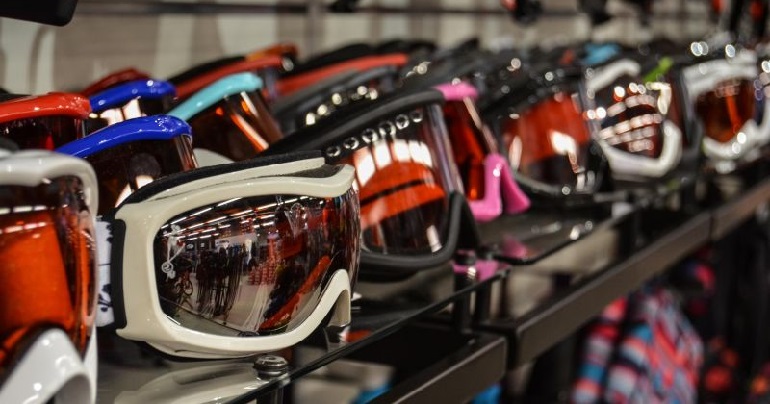 Goggles provide your eyes protection against the glaring light of the mountain snow and can help level out a lot of the flat light of grey days. They keep the snow and ice from your eyes and can offer a number of other handy little features to boot.
Make sure to get goggles with lenses that fit the day you plan to have, different colors work for different light levels. Keep an eye out for goggles with interchangeable lenses, anti-fog and anti-scratch coating, and forgiving foam.
A number of goggles offer the ability to attach face masks to them, helping you keep your face warmer on the bitterest days. A ski mask can keep the wind away from your lower face, and a really high-quality face mask can even dispel moisture from your mouth.
Neck Gaiter
You may want to pack a ski neck gaiter on especially chilly days out when the wind is high and whistling down your jacket. Neck gaiters are able to provide an extra layer of protection around your neck whilst still being much more breathable than a traditional scarf.
They can be pulled up to keep your face warm or worn low for warmth. You will see many skiers with these on, they're a cheap and effective way to layer up.
Make sure you keep your eye out for something breathable and, if possible, moisture-resistant. I have had the issue a number of times with my gaiter becoming wet from breathing and consequently freezing against my mouth or even to my mustache. It's no fun getting a mountainside face wax.
Ski Socks And Ski Boots
You simply cannot wear thinner socks inside ski boots and expect your feet not to freeze and your boots not to rub. Ski and snowboard socks are an essential part of your resort wardrobe and shouldn't be skipped.
Ski socks provide not only warmth but also support in parts of the feet that require it. Quality ski and snowboard socks will work with your ski and snowboard boots to translate the movements of your feet and legs into your equipment.
They prevent rubbing, especially with how stiff and unforgiving boots can be over a full day on the hill. A good pair of ski socks will do you well.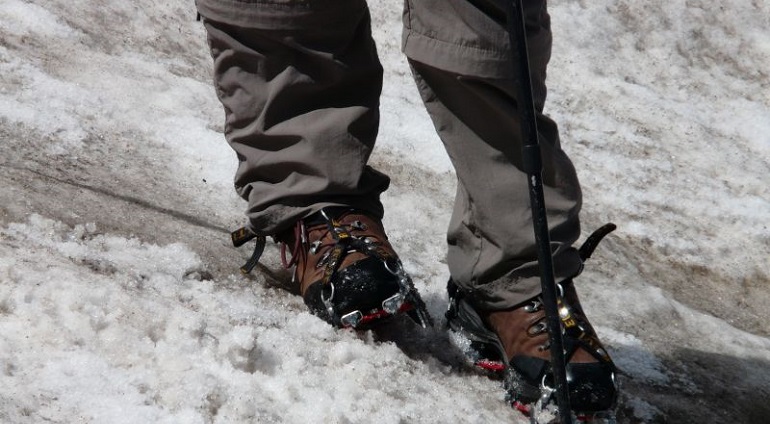 When buying socks, look for materials that lend themselves to warmth, moisture-wicking, and breathability. Your feet will thank you, they are usually the most hard-working part of your body when you're skiing or snowboarding. That is, provided you spend most of the day upright of course.
Ski Boots come with a plethora of technology built in and are often specialized to many different styles of skiing. If you're just starting out, it is always best to get yourself a soft pair of forgiving boots suited to the whole mountain. If you are going on a ski trip then you should know need to now what to bring on ski trip.
As you progress, you can move to more specific and stiffer boots. Keep an eye out for boots that offer moldable insulation and good adjustability.
My Love for Ski and Snowboard Clothing
I have always loved mountain fashion. Its oversized, showy, and supremely technical designs appeal to me more than most other sportswear. Due to this, I have spent, quite frankly, too much money on it all.
Nobody needs that many pairs of mittens. Either way, I know that every year I'm going to be trawling the internet and ski shops for the latest innovations and styles. It could be worse, it could be handbags. But I still do splurge on waterproof fanny packs to keep my valuables dry and safe while skiing.
You don't need to break the bank with the latest gear to look good and feel good on the pistes. You can find some wonderful kits out there from previous seasons and even pre-loved ones.
Just make sure what you have provides the protection you need against the harsh winter elements. It's all well and good looking the part, but if your goggles are making your retinas burn and your cool sweater is full of icy water, there isn't much point in it all.
There's nothing cooler than being cozy!