Is Union Strata Binding 2023 a good option for you? We choose to review these men's snowboard bindings to answer this question.
Also, we were quite curious to check what's the hype around Strata 2023 about.
The short answer is: yes, if you are an intermediate to advanced rider who likes jibbing & jumping in the snow park but also exploring the entire mountain, these medium flex super light bindings are the best option for you.
On the other hand, If you are a beginner, you might need to get some softer flex bindings, to match the softer flex of your board.
These bindings boast an awesome combination of a lively bouncy feel along with a great shock absorption ability! That's actually a rare combo when it comes to most bindings available on the market right now!
Union Strata – A quick glance
Launched to replaceUnion Contact Pro freestyle bindings (which are out of Union's 2023 line-up), the Strata are super comfortable and versatile bindings that offer a great combo of having an awesome board feel, whilst still being shock-absorbing.
They'll give an extra lively feel to your ride, providing real energy out of turns, with great ankle support and numerous adjustability features.
These park bindings are perfect to play around in the snow park or on the groomers and responsive enough to lay down big carves on the rest of the resort, too. You can take these anywhere on the mountain and ride any style. 
Their pricing, about 70 USD cheaper than similar freestyle-oriented bindings (almost 250 USD retail recommended price in the US), makes them the winner of the best bang for your buck award: you'll get a top quality product,  no 1 in the best freestyle snowboard bindings list for a very affordable price.
Let's take a closer look at these all-mountain bindings, check out the Union Strata review below.
Union Strata Snowboard Bindings 2023 
Features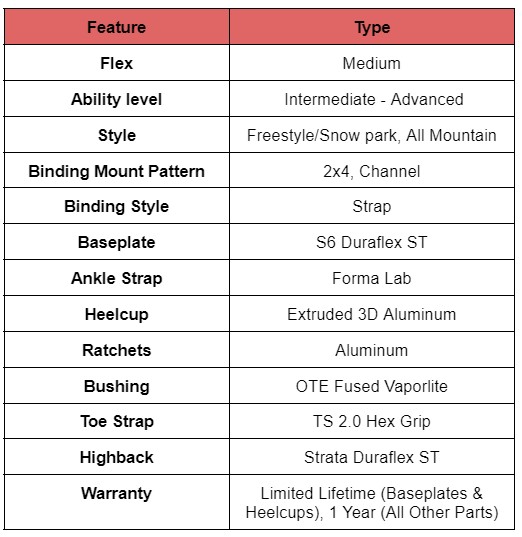 Sizing 

Union Strata Feature Highlights 2023 
Union Strata is a perfect binding set-up for park enthusiasts who also want to turn the entire mountain into their playground.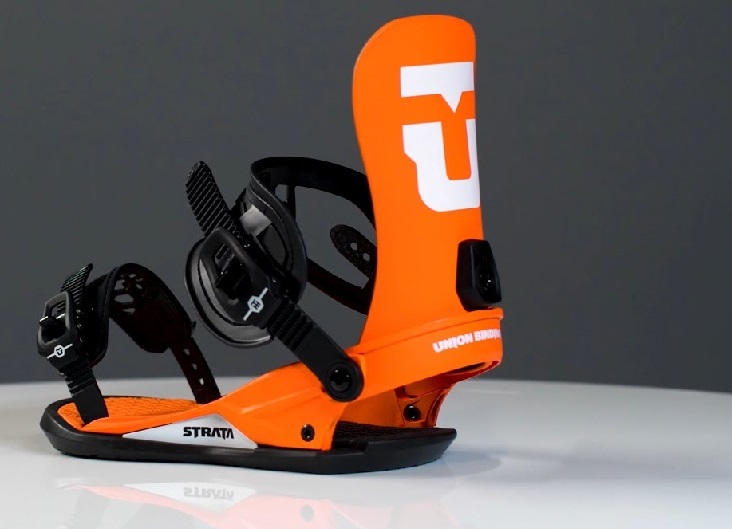 With the perfect amount of flex for all types of riding, Union Strata Bindings 2023 provide awesome edge control and comfort.
Unlike the Union Force, the medium flex (rated 6 out of 10) of these bindings gives you enough support to rail a turn but is still playful enough to surf slushy snow.
The Strata bindings excel at offering great responsiveness and an awesome board feel,  thanks to the generous level of foam padding that Union added to the base. 
They come with mini discs mounting plate, which allows you to precisely adjust your stance (by choosing the degree of the angle) and will also help you match the flex pattern of your board.
With Strata bindings, Union stays true to its promise to create a smooth connection that turns you and your board into a machine.
You'll get a better handle on your snowboard in all conditions: when jibbing you'll be able to control your balance points better, while having enough added response to support your landings when you'll be jumping. 
When riding on a harder pack kind of day, these bindings will help you take the chatter like a champ.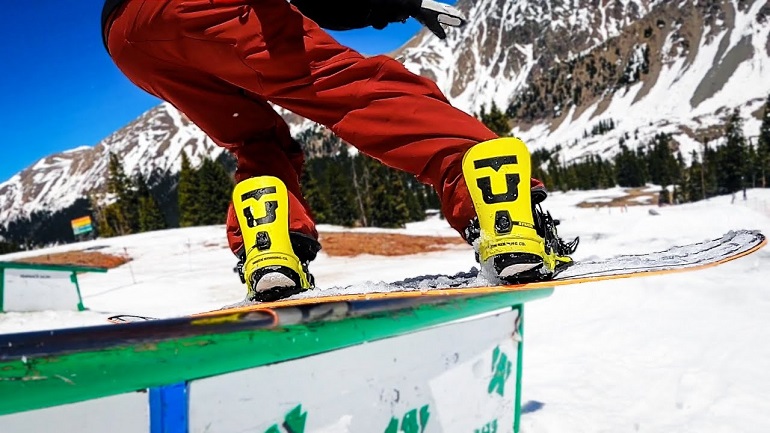 Union Strata bindings will take your freestyle snowboard riding to the next level, by providing phenomenal shock absorption. You'll feel secure and confident to try and land new tricks. 
The entire footbed is lined with soft foam with a Vaporlite bushing resting against your board, providing a durable base that sets new standards for cushing and vibration dampening.
Their baseplate, made of Duraflex ST material, containing more glass than the regular Duraflex, provides more responsiveness, while keeping the bindings ultra light. 
With this stiffer binding, you'll get really good dampening qualities when you ride, and a springy feel underfoot. 
These bindings are especially appreciated for their overall lightweight feel (weighing only 1.8 pounds),  you'll almost feel like air is securing your boots in place instead of straps. Combine them with a lighter board you'll get the sensation of riding a feather.
They are extremely well made, with a top-quality construction, their shape feels right and on point:  they'll guide you into turns really well because of their newer strap tech fit with the curved high back, bending around the foot and lower part of the calf. 
The bindings allow you to develop better form while carving,  you'll feel each turn way better because of its light straps and proper heel-to-toe fitment with heel cup and toe strap.
The comfy and yet responsive feel is provided by some impressive tech packed into these super light straps: Forma Ankle Straps, designed by Travis Rice, and the Hex Grip Toe Straps will keep your foot locked in, secured, and on point.
For the 2023 Union Strata Bindings, the toe strap adjustment has been redesigned and reinforced with double the connection strength, thanks to a new pin system.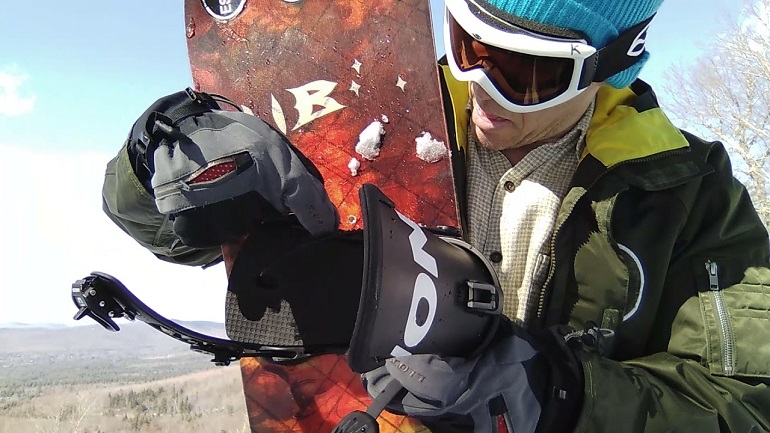 The Union Strata comes with all the points of adjustment needed in a binding.
One amazingly useful feature Union offers for these bindings is Tool-less Strap Adjustment, meaning you won't need any tools to adjust on the hill at any given point, like before hitting a jump.
Union's focus is offering top-performing products, but also lifelong durability and reliability, by using high-quality materials, like magnesium light and sleek buckles, aluminum ratchets, grade 8.8 hardware, and the strongest steel available on the market. 
That's one of the reasons why Union offers a limited lifetime warranty for baseplates and heelcups, while for all other parts you'll get 1 Year warranty.
The price of these Union Strata snowboard bindings is more budget-friendly than most other bindings on the market, and they are an amazing deal for the quality and comfort they offer.
Similarly priced bindings produced by companies that focus on other gear besides bindings just won't have the same quality. It could be a cool gift for snowboarders, too, now that the winter holidays are around the corner.
To summarize, Union Strata is a solid pair of bindings, delivering top-notch performance.  These bindings are one of the lightest and more responsive bindings on the market.
You'll be riding in comfort, getting a  real cushiony feel and amazing pop. And they look dope, too, you'll be able to choose between a few neon or neutral color options.
The Union Strata's flex pairs well with any snowboard that is in the mid-flexing range. If your board flex is rated between 4-6 out of 10, the Strata will be perfect for you.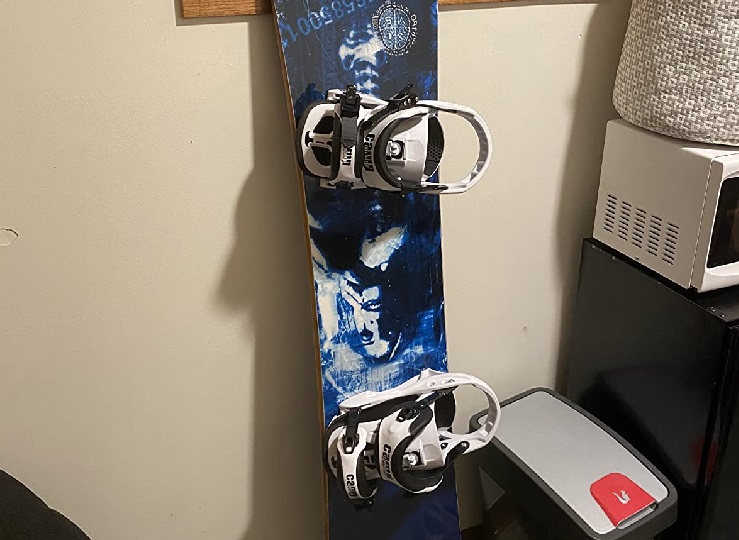 Why Would You Buy the 2023 Union Strata Bindings?
 Below are all the reasons that should be enough to help you make a decision.
Top Rated Features
Overall lightweight board feel
Right flex for freestyle but also for all types of riding
Outstanding shock absorption
Great responsiveness
Comfortable straps
Adjustability options (tool-less adjustments)
Dope design
Budget-friendly 
The Union Strata Bindings in More Detail
Let's read more in-depth analysis.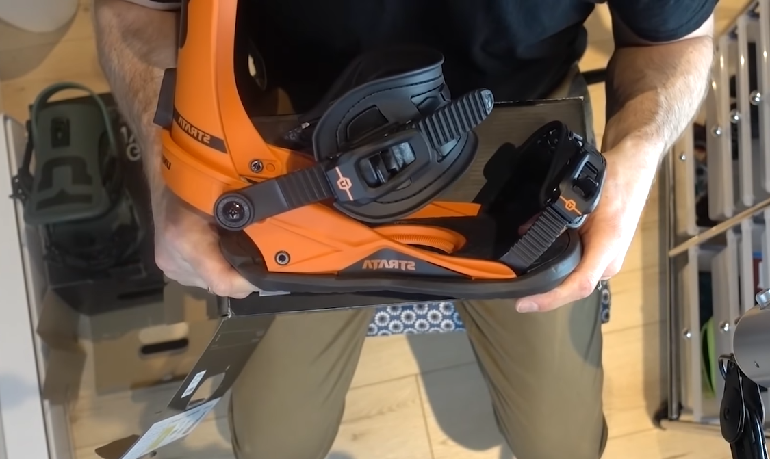 Like other Union bindings, Union Strata comes with its own baggage of features that will surely entice the snowboarders. Let's have a look at all its characteristics in detail.
Shock Absorption / Dampness
The level of shock absorption is outstanding. The binding is top-tier on this front. It feels good in the park, freestyle riders love the extra padding on the baseplate.
Weight
Strata bindings are extremely light and well-made. Weighting 1.8 pounds only, they offer a lightweight feel while still delivering a top-notch performing binding.  
Straps 
The newer ankle and toe strap is one of the most impressive features of Union binding, the riders love it because it offers them a seamless connection to the board. 
Highbacks
Union Strata 2023 only comes in a solid highback option; for the previous versions of Strata, you could get it in either a solid highback or one with holes through it.
Even though there's not much padding on them, your calves won't feel it, they'll provide you with a comfy ride.
The Union Strata feels comfy and responsive with a slightly stiffer highback, and this will help you when you are charging at full speed toward a jump or landing on ice.
You can also get the forward lean adjustments on highback according to your own preference. 
Flex
With a medium to stiffer flex (rated 6 out of 10 ), the Union bindings feel secure and responsive, but still playful. They have the perfect amount of flex ratings for all types of riding, and they are the freestyle rider's favorite.
Responsiveness
Union Strata offers really great responsiveness, with more support and an extra bounce to it, the bindings will guide you into turns, helping you to progress on your riding style.
Simply put, Union Strata are one of the most responsive bindings for any type of riding.
Adjustability
Union bindings score perfect on both Boot Adjustability and Stance Adjustability features.
Binding adjustability in boots: The Strata come with all the points of adjustment needed in a binding. Also, it doesn't need any tools so riders can adjust it anytime anywhere.
Stance width adjustability: The mini disc shows the boarders the degree of the angle they want for stance.
Adjustable Straps – Both the ankle and toe straps offer toolless adjustments to make them longer or shorter. The ankle strap has a minimalistic design without compromising its effective hold.
Adjustable Heel Cup – The heel cup is adjustable to help center your boot.
Comfort
Comfortable binding that is perfect for freestyle yet still perfect for all-mountain riding. The comfy feel offered by their high-tech feather-like straps is hard to match.
You can take these snowboard bindings anywhere on the mountain and ride any style you feel like to!
Ankle Support
The new Forma Lab strap is another step up from Union, a really supportive ankle strap.
It features a flexible rubber forma section that rests against the outside of your boot, while the inside has a cut-out to reduce the overall weight. 
Always find the right size of bindings to get a good match for your style and ability. Union Stratas come at a good price and ensure an excellent job both at the park and all kind of mountain terrains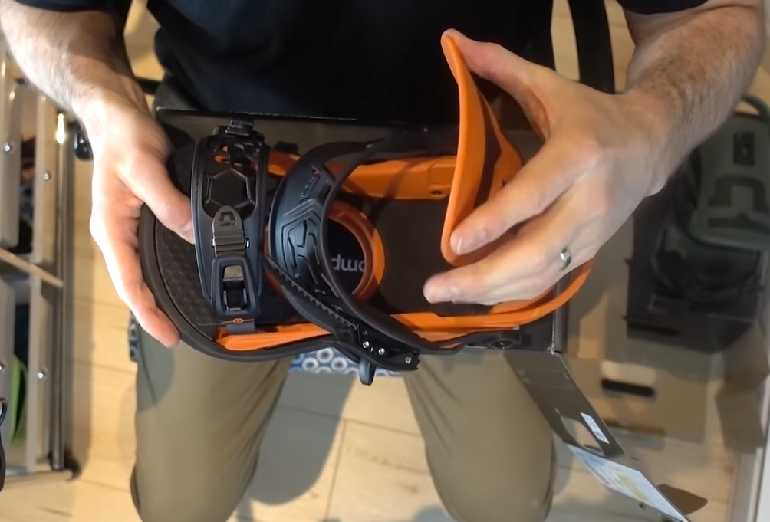 Final Thoughts
In this snowboard binding review, it is noted that Union Strata is rated very well by experts and riders in the snowboard community for the dialed-in and quality boarding experience it unlocks.
Union is delivering a super solid product with the Strata Bindings 2023, all around fantastic: great board feel and responsiveness, the perfect amount of flex, comfortable straps, amazing pop, and shock absorption. 
They check all the boxes: high-quality materials, top-performance construction, lightweight feel, and all adjustability options a rider will need. Almost all the riders can buy this, adjust the snowboard bindings to their boots, and have a great time on the mountain with most snowboards out there.
With the lit design and the budget-friendly pricing, you'll get the whole package, so it also makes Strata bindings an obvious choice for any boarder who wants to get his riding to the next level.
If you are looking for a binding that will help you progress your park riding while still being responsive enough to charge all types of terrain all over the mountain in all conditions, you can't go wrong with Union Strata Bindings 2023.