Style and Form
Crunchy riding. When the sun is shining just right. Sintered base gliding effortlessly. Best of all. You, at the top of the totem pole. Looking good and feeling great. You don't have to be an advanced rider, to get a quality ride.
Sick runs require one thing. The best all-mountain snowboard you can get your hands on. Dearth of options? You aren't looking in the right places. Complied with your gnar grinding pleasure are the best all-mountain snowboards on the market.
Medium stiff flex wonders? Deeper snow submarines? We've got the whole mountain recipe for success. All-mountain riding was never meant to be this breezy. However, not every board is coequal. Your perfect board will assuredly be different from my perfect board.
We all ride in different conditions. Figure out your steez. Boarding slang for style – I'm trying to fit in. Then find the best freestyle snowboard that compliments your best qualities.
Best All-Mountain Board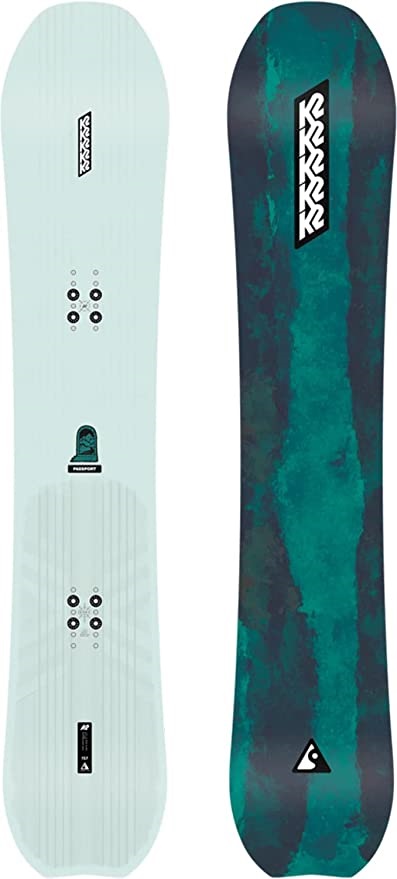 K2 Passport
Material: Sintered 4000 Base
Sport Type: Snowboarding
Best Snowboard for Men and Women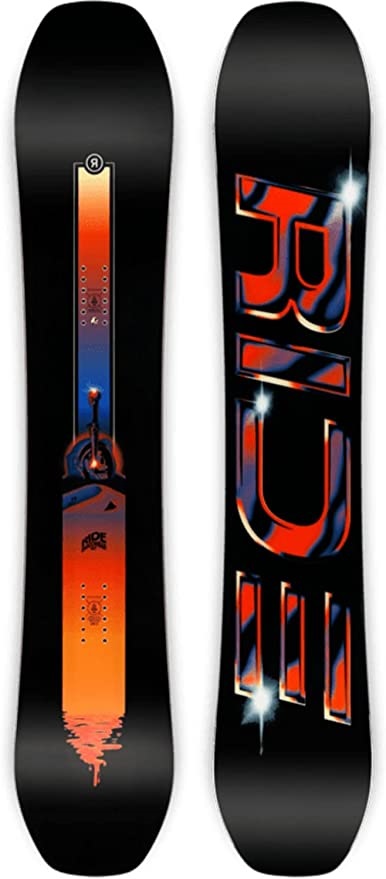 Ride Shadowban
Material: High-end sintered
Sport Type: Snowboarding
Best Pop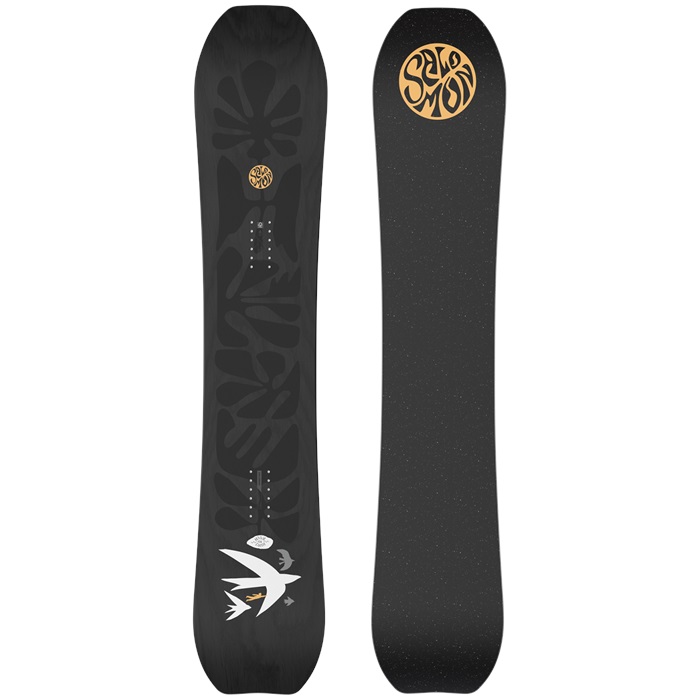 Salomon Highpath
Material: Extruded
Sport Type: Snowboarding
Freestyle snowboard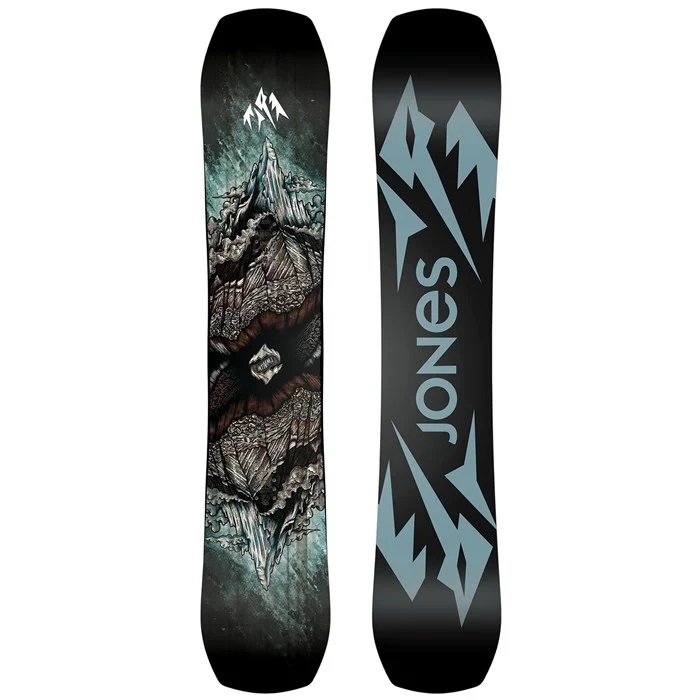 Jones Mountain Twin
Material:

Ultra High Molecular

Sport Type:

SNOWBOARDING
Best Glide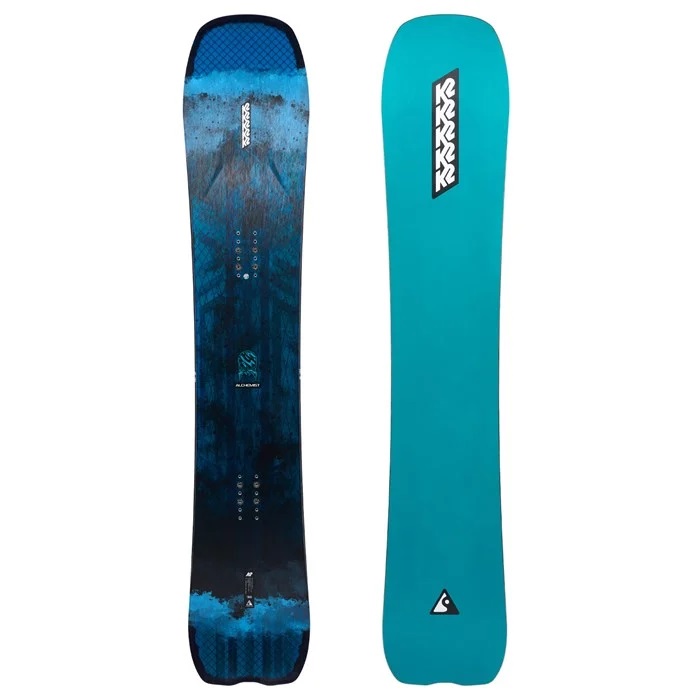 K2 Alchemist
Material:Wax-Infused Sintered 4001
Sport Type: Snowboarding
Best Flex Profile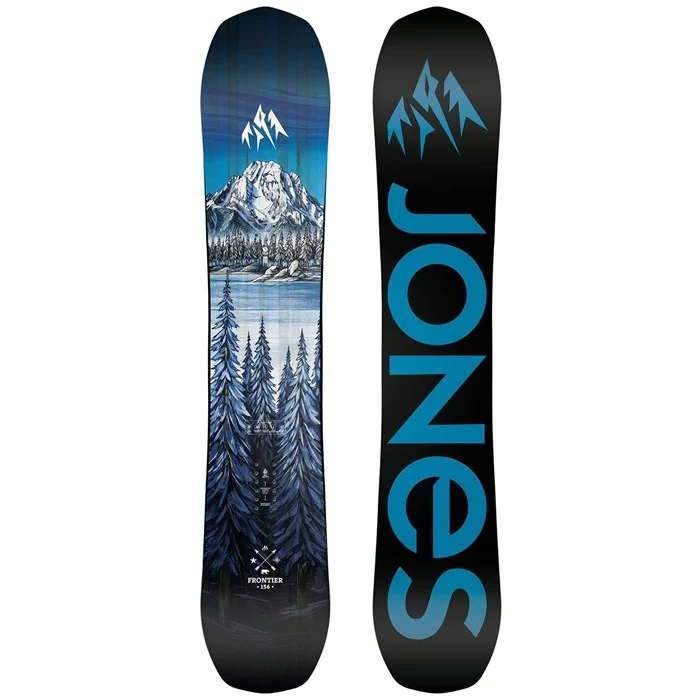 Jones Frontier
Material: Wood
Sport Type: Snowboarding
Best Edge-To-Edge Quickness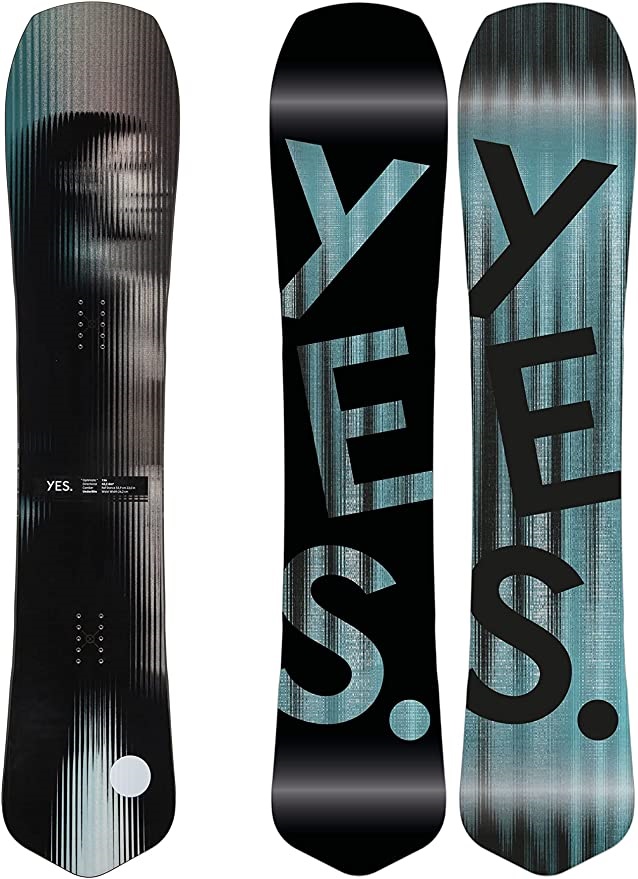 Yes. Optimistic
Material: Wood
Sport Type: Snowboarding
Best Big Mountain Riding

CAPiTA Super DOA
Material: Custom Carbon
Sport Type: Snowboarding
Cult Classic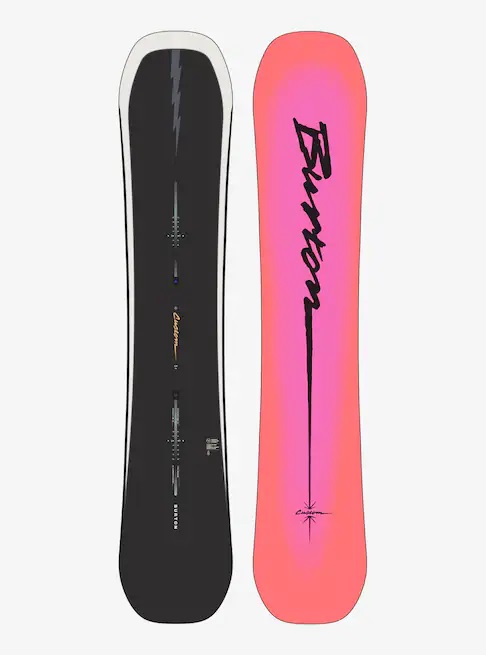 Burton Custom Flying V
Material:

High-density sintered

SPORT TYPE:

 

SNOWBOARDING
Best Freestyle Board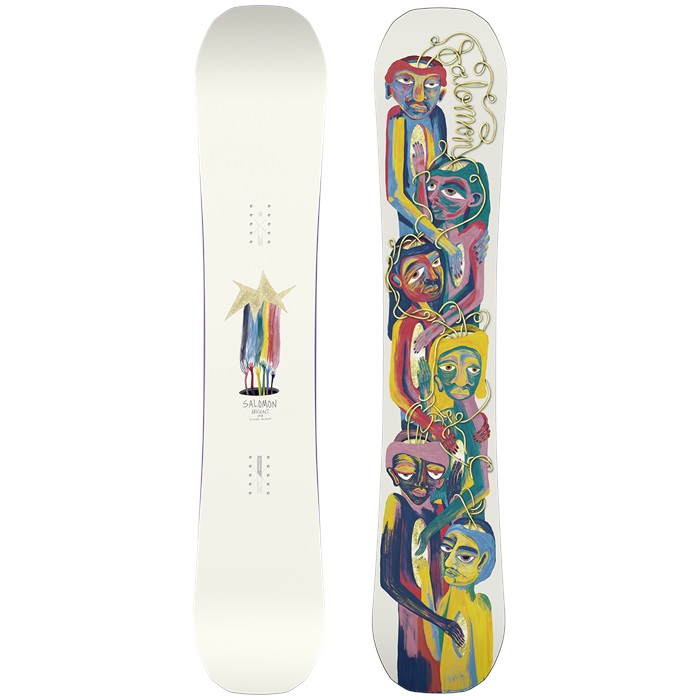 Salomon Abstract
Material:

Base

Sport Type: Snowboarding
Best Snowboards
The snowboarding world is vast. Easy to get lost in. Specification charts lull you in. Before long, your brain is cluttered with all kinds of design jargon. "Capstone sidewalls". "Directional Combination Camber". And it gets worse from there.
It's why this list was compiled. More than a list, better a walk-through. I'll run you down the best snowboards on the market. Clearly outlining why they are superior to other boards. Why is the Jones Mountain Twin so highly rated? What makes the Burton family tree so special?
All the features are broken down. Your best carving snowboard is here. You just haven't met it yet.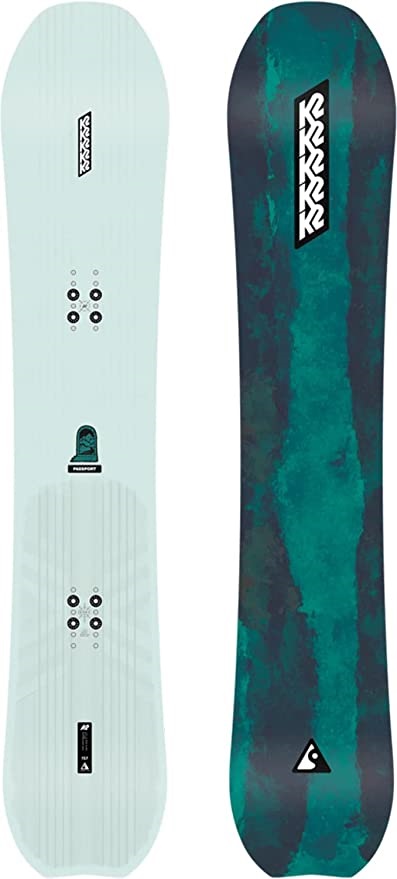 Wax on? The sintered 4000 base. I've got to start us off here. It isn't uncommon to have a high wax retention base. Just about every stick has them nowadays. However, because this part of the board is often overlooked, any improvements within it are a rarity.
The K2 Passport bucks this trend. The ethos of this stick. Optimizing and improving upon features that manufacturers have long forgotten about. With its sintered 4000 base, rails have never felt so smooth. Glossy. With a performance that can't be matched.
Every terrain type, mound, and pow abnormality was cruised over. When even basic riding is satisfying, you know you have a winning formula. Butter sticks shredding I call it. The smooth sailing paired well with the carbon fiber stringers of the Passport.
Carbon fiber stringers? These inserts are all about release. Whipping out of a carve? You'll need a deep push. That's what the stringers are for. Installed throughout the board's fiberglass layup. Out of sight but definitely in mind.
All of this innovation was headlined by an A1 core. Yet another cryptically named feature. Well, what does this one do? The K2 Passport's A1 core is a perfect paradox. Snappy and lively yet rigid and sturdy. Versatile in nature. This core is the life force of this board.
Its sturdiness is what allowed the stringers to be able to shine. Boosting their pop without the dreaded requirement of more weight. Its carving has a long radius to it. Often a negative. But not in this build.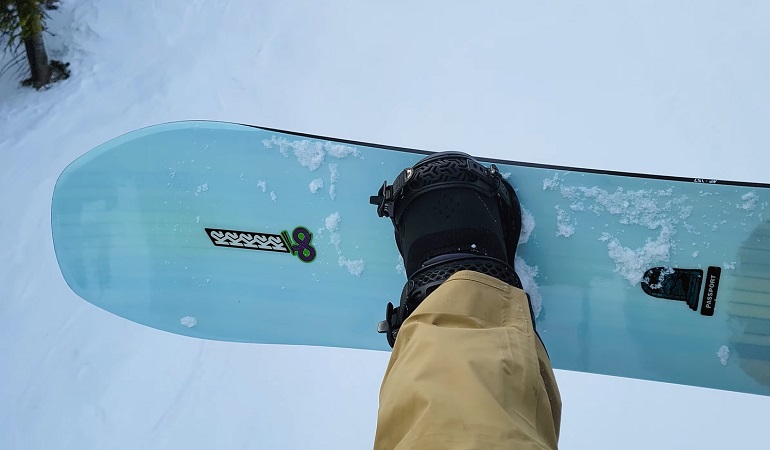 Syncing perfectly with the stringers and core design. I loved being able to pull out of deeper turns with ease. Was some torque required? Absolutely. But it never felt impossible. Nor did I ever wipe out.
Perhaps I was just having a good day? Doubtful. How often do those come around? The K2 passport was responsible in part for my success. Pure all-mountain success.
Features
Terrain: Freeride and all-mountain board
Ability Level: Intermediate to advanced riders
Best Feature: Snappy and sturdy core
Flex Rating: Seven
Shape: Directional
Pros
Paradoxical core. The A1 core of this board is snappy yet sturdy. The right amount of pop and stability.
Carbon fiber stringers have been introduced into the fiberglass layup of this board.
High wax absorption from the sintered 4000 base. Unparalleled smoothness. Butter.
Cons
Switch riding? Yeah, there are better options for that kind of riding.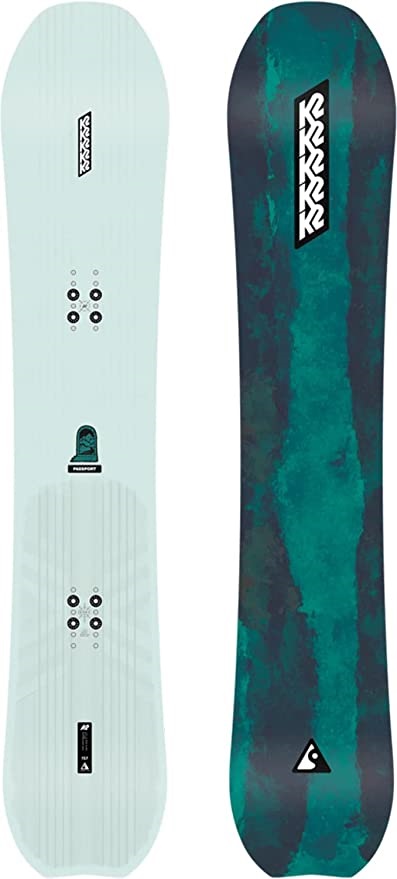 K2 Passport – Unisex
The price of "K2 Passport – Unisex" varies, so check the latest price at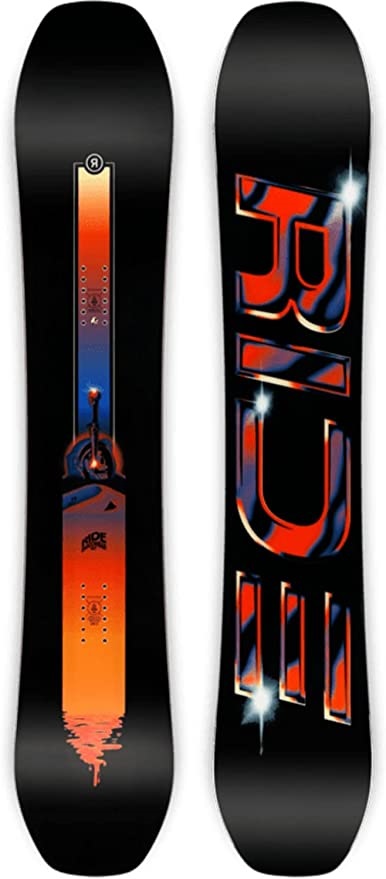 Polish. The Shadowban embodies the word finesse. Killer graphics and enough camber to take flight with. A hybrid camber profile. That's what powers this all-mountain park riding delight.
Refusing to conform to any singular standard. Not only is the Shadowban versatile in its terrain handling but also in the type of rider that can hitch a ride with it. Male, female, it'll take anyone on. Universally designed.
Often, men's boards are indiscriminately wider than their female counterparts. Burly. That is lazy design. We all differ in body shape and size. Why would any one board want to base its design on a small niche? Limiting their consumer base and performance capabilities.
Circumventing these design pitfalls was Ride's top priority. With a stone ground base, Ride managed to create a stable platform. Tailor-made for extensive riding. Rider weight no longer mattered. In fact, this board's longevity was further boosted thanks to the build processes used to construct it.
Specially-made structures were melded into the Shadowban's side walls. These tiny additions prevent the top sheet from chipping. With the first layer secured, there was no need to fear damage from the top sheet spreading to lower levels.
Deep carves were also satisfying to unleash. I have a predilection for pow slaying. As a result, pulling off the former within the latter was an uplifting experience. It's crazy how much of an effect a good ride can have on our moods.
From rancorous scowls to blissful smiles.
What else did the ShadowBan have going for it? Dual-impact plates. Dual-impact plates were slotted underneath the bindings. Unbreakable. The bindings, once weak spots were now reinforced and ready for action.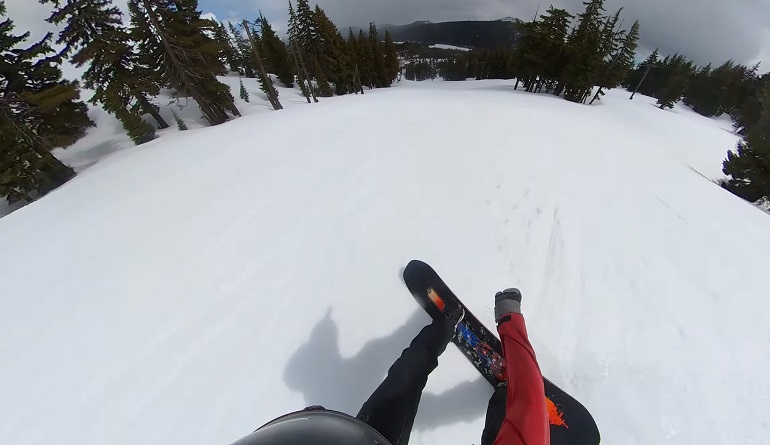 Best of all, this feature gave you a choice. Single or double plates? All the protection and durability without the sacrifice of rider preference. Your personal choice stacked on top of a versatile frame and reinforced side walls.
Strong and sturdy without any compromises. That's the Ride Shadowban.
Features
Terrain: All-mountain
Ability Level: Intermediate to advanced riders
Best Feature: Softer flex for forgiving rides
Flex Rating: Soft
Shape: Directional twin
Pros
Stone ground base. Specialized for long and powerful rides.
The Shadowban has boosted durability thanks to its base and build process.
Unique structures married into the Slimewall side walls. These structures prevent top sheet chipping.
Cons
None that I could find. A true shredder and the one board that delivers across all metrics.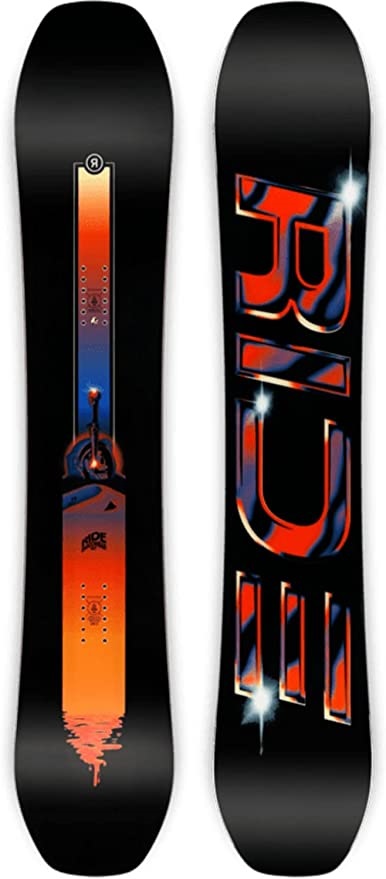 Ride Shadowban – Unisex
The price of "Ride Shadowban – Unisex" varies, so check the latest price at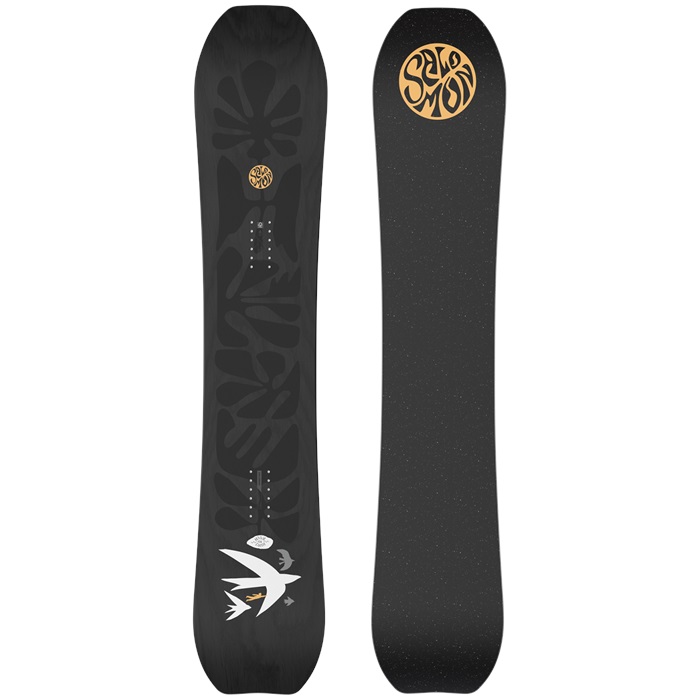 Ride the Salomon Highpath. Instantly you'll acknowledge its impact suppression. Taking every hit and spreading out its power. This impact suppression wasn't boosted alone. Its direct cousin also experienced an augment.
Which cousin was it? Power transfer. Another feature that was a big winner within the Highpath. Who was their mutual benefactor? Both of the aforementioned performed well thanks to the Highpath's ABS sidewalls.
ABS sidewalls? Yeah, I had the same question. Let me break it down for you. ABS stands for acrylonitrile butadiene styrene. Gee, thanks for the breakdown. Acrylonitrile butadiene styrene is a thermoplastic polymer.
Its benefits include being highly resistant to chemical corrosion and physical impacts. What's that add up to? Worry-free prolonged usage. As you can tell, this is not a board that you squirrel away after a few days out.
The Salomon Highpath is for frequent riders. Those married to the mountain. With the side walls being made from ABS material, a damp ride is all but assured. As is energy transfer. Rest assured that your moves will be telegraphed properly.
When it came to response time, the Highpath didn't leave me unsatisfied. Rather it confirmed something. The Salomon Highpath is a novice-free board. Only advanced and high-level riders should engage with this beast.
Even its shape, classic directional, hearkens back to a time before casuals. A time when sneaking into ski resorts after hours was the only way to ride. Despite this homage, a touch-up was performed.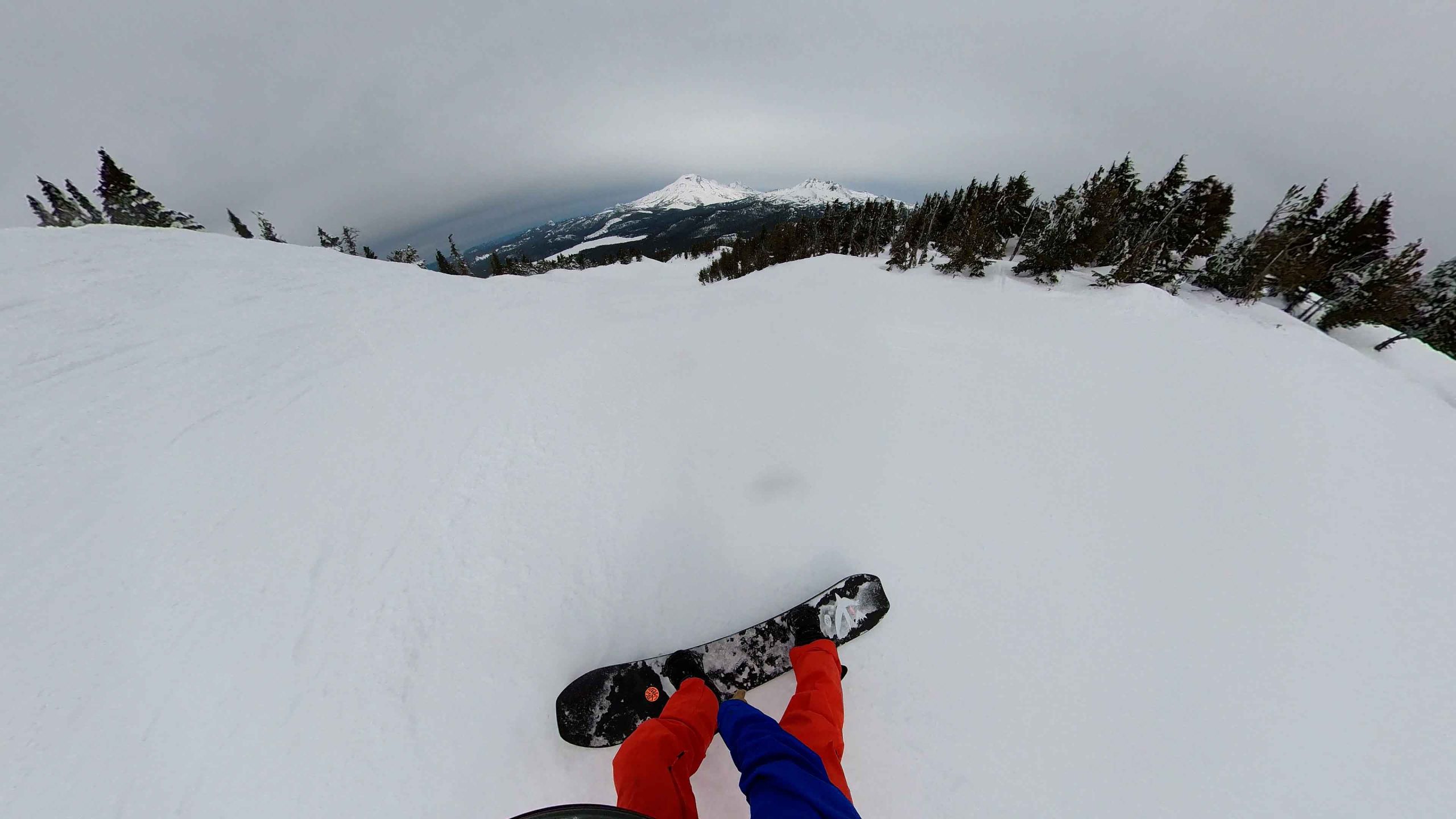 Applied onto this classic shape is a fine stone finish. Further raising the speed of the Highpath. Isn't high-speed stability needed? Yes. Recall the ABS sidewalls. Silencing the chatter wasn't their only effect. They also have a build that covers a larger surface area. Further boosting the board's stability.
A ride that accounted for the new and old. It was a pleasure experiencing Salomon Highpath's intricacies. From its rocker vs camber profile to torsional flex.
Features
Terrain: All-mountain and freeride
Ability Level: Advanced and expert riders
Best Feature: Boosted energy transfer
Flex Rating: Four
Shape: Directional
Pros
Ride confidently because the Highpath's contact points help dampen your ride and any chatter.
Classic directional shape that benefits from a fine stone finish. Speedy times on powder days.
Ghost Green Core, I know, cool name. This core optimizes the board's pop and reduces its weight.
Cons
Too much air time for beginners. Definitely a board for advanced riders.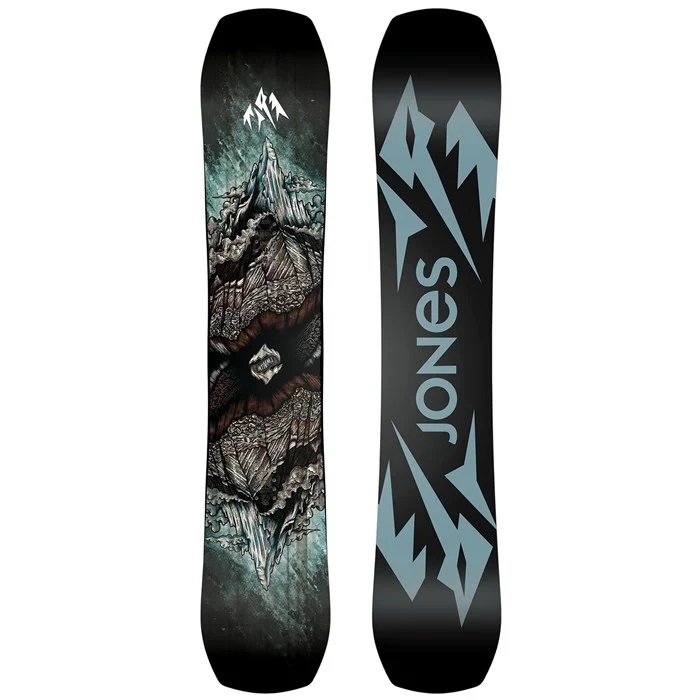 Salomon Highpath – Unisex
The price of "Salomon Highpath – Unisex" varies, so check the latest price at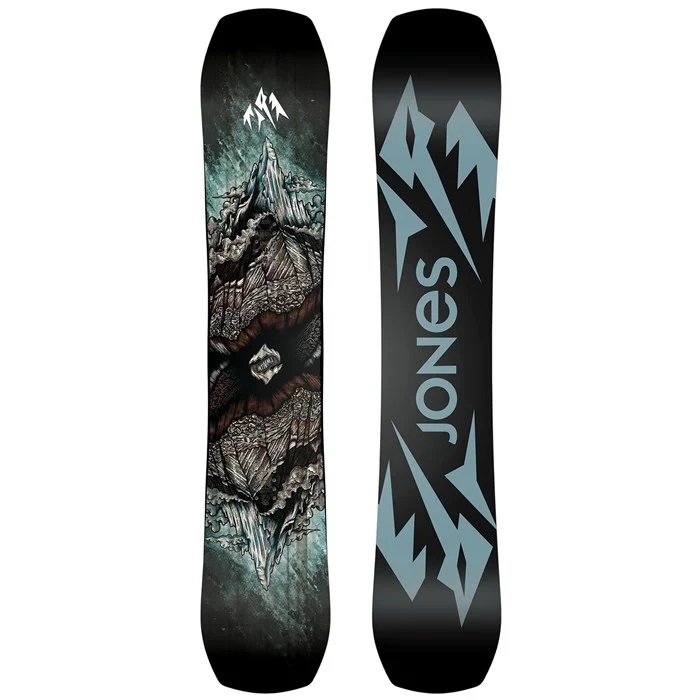 If you want a reliable and affordable all-mountain board, Arbor Element Camber Snowboard 2023 it's the option for you!
The board that launched the brand, the Element, is the most versatile top-to-bottom mountain twin in the Arbor line.
The board is friendly, allowing you to set the pace as you wish: you can keep it casual or push it on this board, either carving on the groomed runs or trying new freestyle tricks in the snow park.
The System Camber profile provides a highly responsive ride, well controlled and predictable, while Highland II Core, made with the lightest and highest quality paulownia available, ensures a reliable return and durability.
You can tackle with confidence all challenging terrain: pow, backcountry, groomers, jumps, fresh snow, and snow park, thanks to the mixed glassing of this board, which makes it highly versatile.
Arbor is focused on choosing recycled materials to improve the sustainability of its products, and Arbor Element Camber Snowboard 2023 is no exception.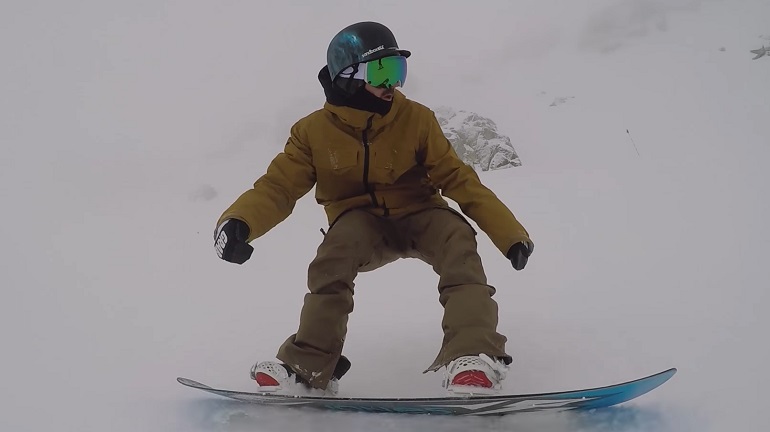 They used recycled ABS sidewalls, Recycled Steel Edges, and Bio-Resin as a replacement for traditional petroleum-based resin (reducing the carbon footprint of the material by up to 40% when compared to its petroleum-based equivalent)
The manufacturer offers a 3-year warranty on this product.
So, you can count on Arbor Element Camber Snowboard 2023 to be your trusted, quality companion for all your mountain adventures. It is a good, long-lasting, eco-friendly, and one of the best budget snowboards.
Features
Terrain: All-Mountain
Ability Level: Intermediate-Advanced
Rocker Type: Camber
Flex Rating: Medium
Shape: Directional  Twin
Pros
Directional snowboard that can be ridden in a number of ways.
Comes with a three-year warranty. That should set your mind at ease.
Sturdy steel edge design that'll cut into the toughest mounds of pow.
Cons
Not a dedicated powder board. Felt as if it was lacking a couple of design features.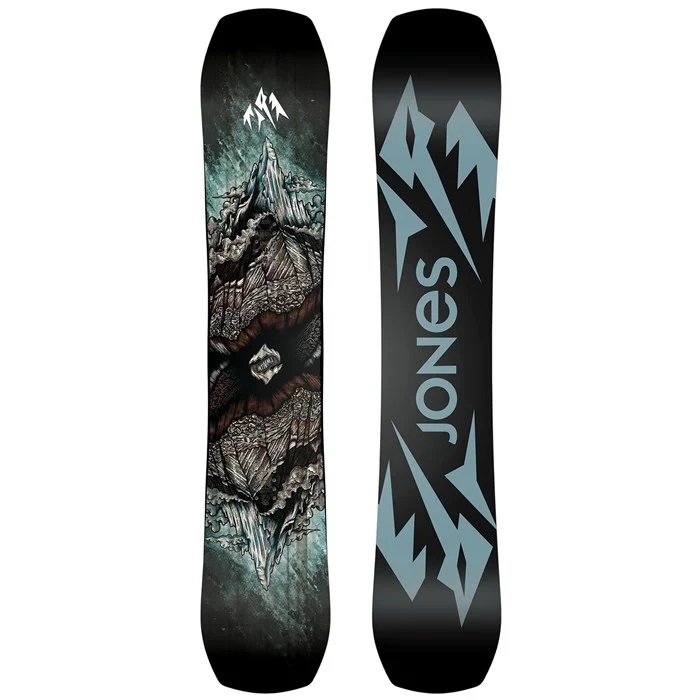 Jones Mountain Twin – [Already Done]
The price of "Jones Mountain Twin – [Already Done]" varies, so check the latest price at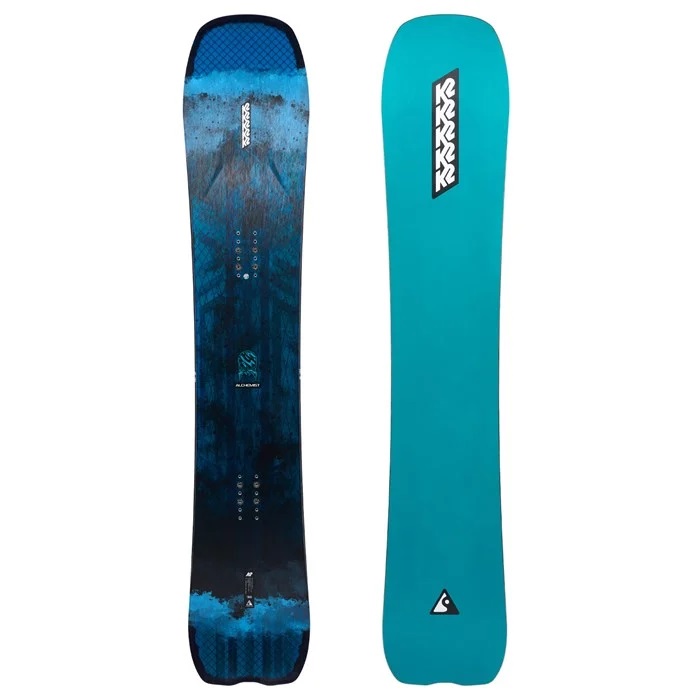 Based on a 4001 sintered base and capped off with Spaceglass tips, the K2 Alchemist turns any mountainside into a light jaunt. Spaceglass tips? Is this the K2 Alchemist or the Astronomer? With the number of features that improve the glide of this board, I'd say that the K2 Astronaut would be a much more fitting name.
An all-mountain snowboard at heart. The K2 Alchemist astounded me with its feel. Freeride boards are known for giving you fast and silky smooth rides. That's exactly how I would describe the K2 Alchemist.
Moguls, fresh mounds, and crud pow hybrids. No matter what terrain I came up against, it all felt the same to me. Buttery smooth without a hint of chunder.
As I mentioned earlier, no doubt that the 4001 sintered base played a huge role in this outcome. The Alchemist saw the standard and decided to raise it one notch further. What was the tipping point? What helped this sintered base overcome all others? Wax infusions.
Charitable amounts of wax have been infused into the Alchemist's base. Yet, the sintered base, like all others, is still capable of retaining even more wax. Slap on a fresh coat and let's get going. By the time all is said and done, you'll be riding more wax than stick.
As for those infamously named "Spaceglass tips". What exactly are they? The answer is: aerospace-grade fiberglass inserts. Their purpose? To increase edge hold and the dampness of your ride. Aerospace-grade? This thing should have been called the Astronaut.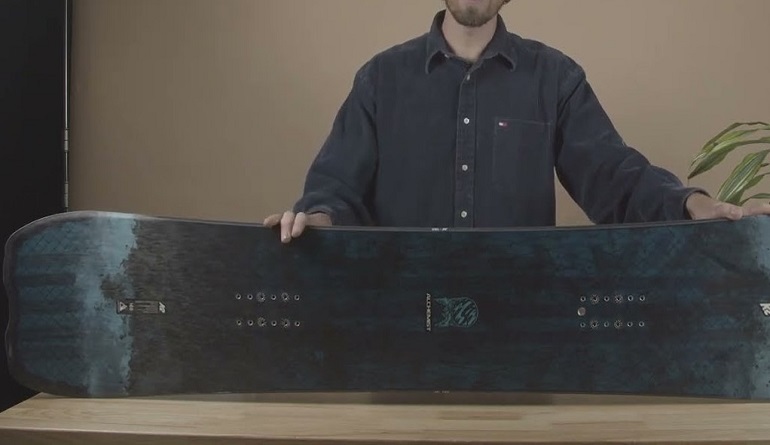 What a blunder! Despite all the fancy jargon and killer features, my favorite feature was the top sheet. The top sheet was specially made to prevent snow-build up. Nothing to hamper your ride now.
The only downside of this board is its loud design. By God! So much teal. When the Sun's rays would catch the Alchemist at just the right angle, I swear that I could have seared someone's eyebrows off. Flashy!
Features
Terrain: All-mountain board
Ability Level: Advanced rider and up
Best Feature: Smooth gliding across any terrain
Flex Rating: Nine
Shape: Directional
Pros
Aerospace-grade fiberglass inserts increase edge hold and dampness.
The Alchemist has a 4001 sintered base. Wax-infused and better than the rest.
Plow king-like top sheet that scraps away any hitchhiking snow. Prevents snow build-up.
Cons
Too much teal. Graphics were not my style, but I can appreciate their vibrancy.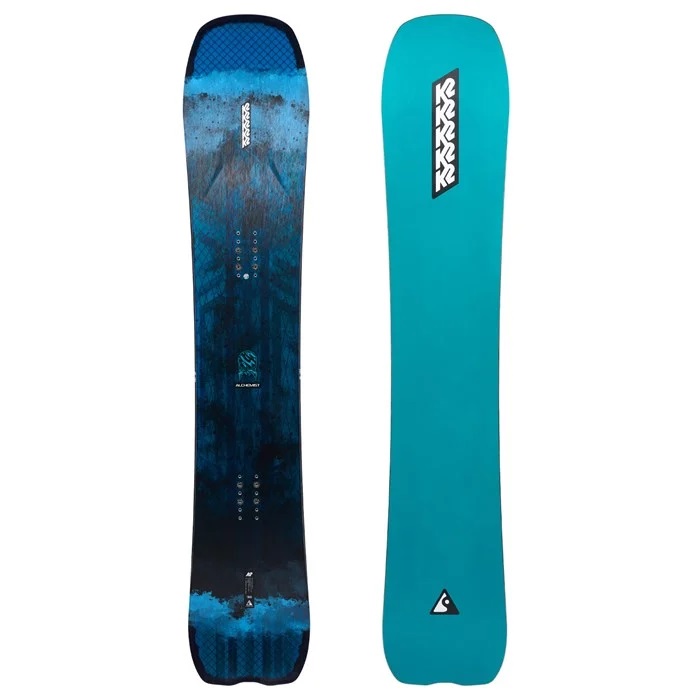 K2 Alchemist
The price of "K2 Alchemist" varies, so check the latest price at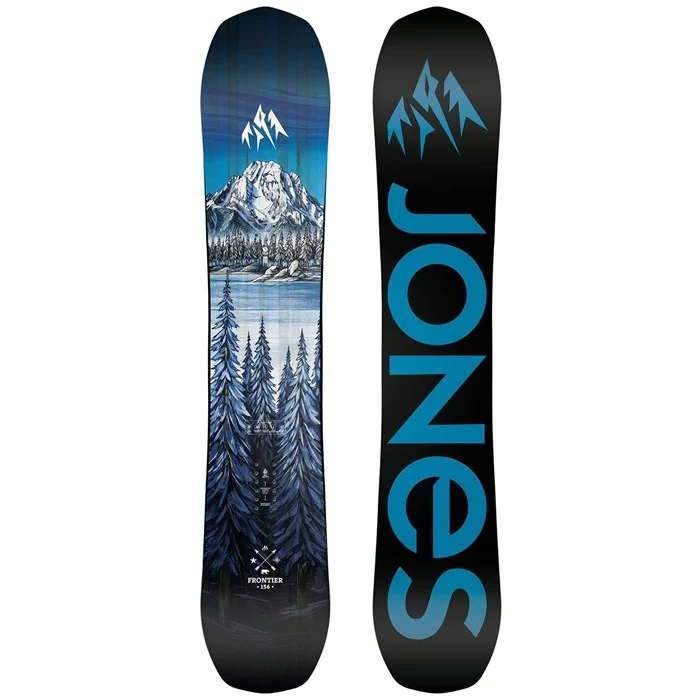 Forever flex. A unique flex profile that Jones claims will be consistent forever. Yeah, sure I'll believe that. Despite my reservations, the Jones Frontier does have a very consistent feeling flex. Perhaps there was some veracity to Jone's lofty claims. I'm becoming a convert!
How was such a flex profile accomplished? Specialized machinery. At least, that's the answer that Jones is giving. Specialized machinery was used to break this board in. By simulating ruthless riding conditions, both the flex and rocker profile of the Jones Frontier were stabilized. Relentlessly tested.
The result was, as I mentioned before, a "forever" consistent flex. Again, in my experience, there certainly was some truth to the matter. The ride quality's positive rating was further compounded by the subtle 3D contours of the Frontier's base. Elusive yet extremely effective.
These 3D contours sported a spoon bevel. A feature that was meant to add life to the ride. Successful if I might add. Alongside the contours ran side cuts. Progressive in nature.
These progressive side cuts had a radius that would exponentially grow. Culminating in a wide finish where the edge met the Frontier's contact points.
Sturdy? Consistent? Where's the life I mentioned earlier? At the tip. The Jones Frontier's nose is uplifted. Floated in an attempt to raise the board's maneuverability. Yet again, a successful execution. This float is what allowed the Frontier to be confidently ranked as a three-way board. All-mountain, freestyle, and freeriding.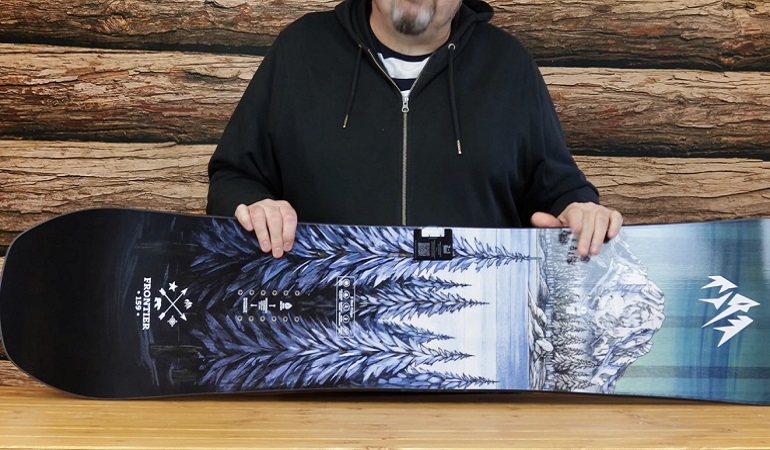 The Jones Frontier proved itself a worthy champion of all three kinds of snowboarding. The last feature I'll praise is its graphics. Looking good is integral to feeling good. And boy must it feel good to have the Jones Frontier.
Its graphics resemble a Bob Ross-style painting. No mistakes, just happy accidents. It was as if a snapshot of a perfect riding day had been taken. Taken and then slapped onto the Jones Frontier. Giving an already sprightly board yet more pep. Artistic!
Features
Terrain: All-mountain, freeride, and freestyle board
Ability Level: Intermediate to advanced
Best Feature: 3D contours on the base
Flex Rating: Medium stiff flex
Shape: Directional twin
Pros
Magnificent storyboard-like graphics adorn this board. Resembles a freshly painted landscape.
Floated nose tip increases rider control and board maneuverability.
Specialized machinery was used to stabilize the flex profile of this board for life. Consistent.
Cons
A great build that would have benefited from a higher-quality sintered base.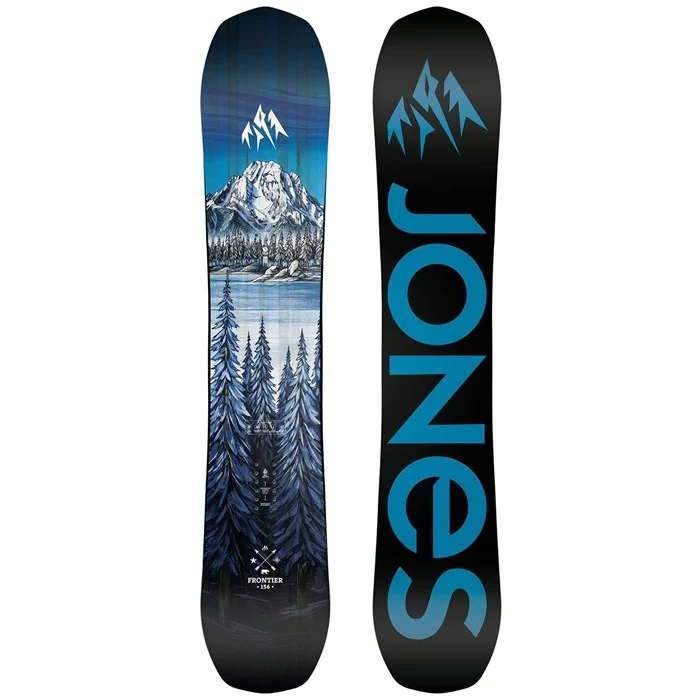 Jones Frontier
The price of "Jones Frontier" varies, so check the latest price at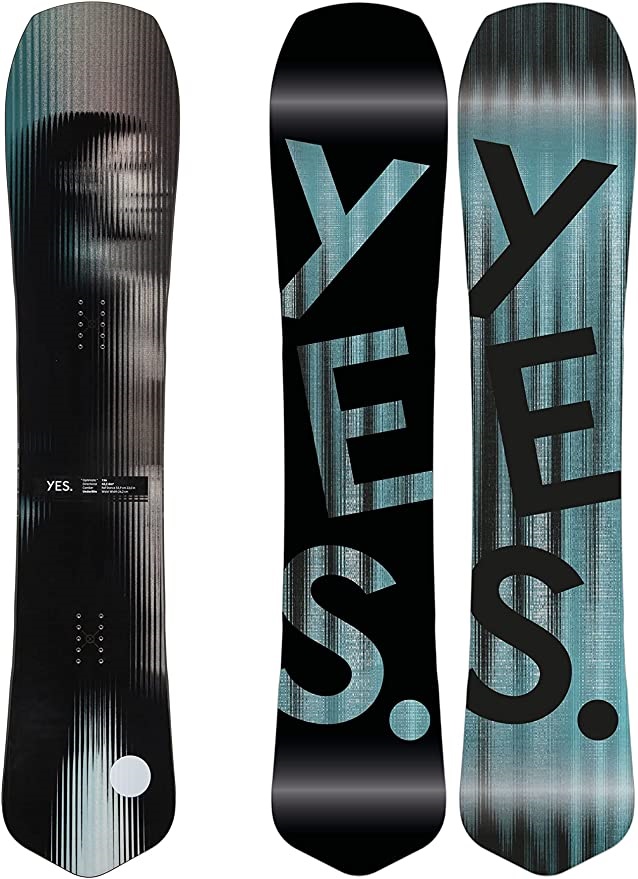 Raise your fingers. Prepare your yes chants! The Optimistic has me feeling good. Responsive camber and floaty rockers are married together. Creating the CamRock camber profile. Named like an abomination but performs like a beauty.
A responsive ride that does an impressive job of telegraphing your movements. Further uplifted by the munificent amount of rocker. It floats and controls damn well. I always enjoy when a snowboard's design and feel truly embodies its name.
The Optimistic. Its ride feel is sprightly and enjoyable. Doing an admirable job of making you feel in control. That's one feature that others always lack. A race to the bottom. Board after board sprinting to add as much pop and bounce as possible. What you get is a snow-ready trampoline.
One that isn't satisfying in the slightest. By forgoing these conventions and trends, Yes Optimistic has managed to carve out a path of its own. However, what blew me away the most was how Optimistic's very design made your body part of the experience.
Underbite edges. These edges improve your turning and edge hold. How? By utilizing your very weight. This is how it works. Underbite edges, by virtue of their design, distribute your weight on axis points. These axis points become loaded with the force of your stance, making it easy to initiate a turn.
As you can already guess from its hard flex and ultra-responsive edges, the Optimistic is an expert's board. Stay far away if you feel unsure about your board control. Else, suffer the wrath of constant wipeouts. All because of your hubris!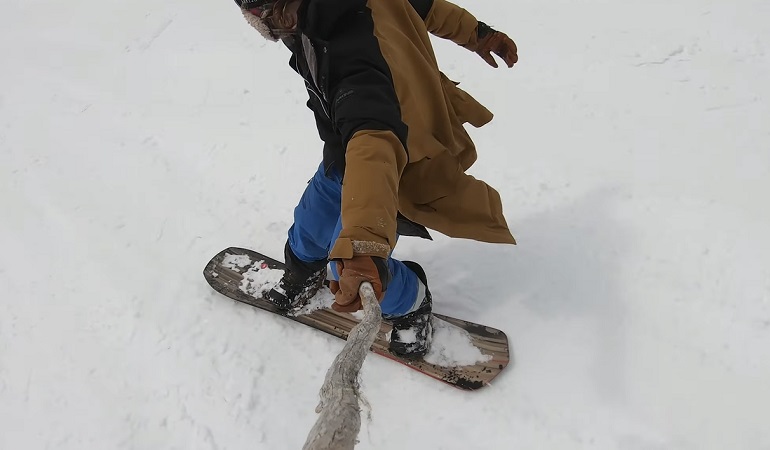 For the elites that manage to squeeze out a great ride from the Optimistic, I'm sure you'll enjoy the heavy camber profile. A camber profile that is given flight by generous rocker mounts situated at both the nose and tip of this board.
Are you a past master at maneuvering your board? Then I heavily suggest getting the Yes Optimistic. It was tailor-made for experienced veterans looking for something that can keep up.
Features
Terrain: All-mountain
Ability Level: Advanced to expert
Best Feature: Underbite edges
Flex Rating: Eight
Shape: Directional
Pros
Underbite edges? These edges disperse your weight in such a way that improves turning and edge hold.
The Yes Optimistic has a design that employs your own body to improve its performance.
Heavy camber located between your feet and rounded off with enough rocker to make pigs fly.
Cons
Medium to stiff flex that is not at all forgiving. Beginners turn around.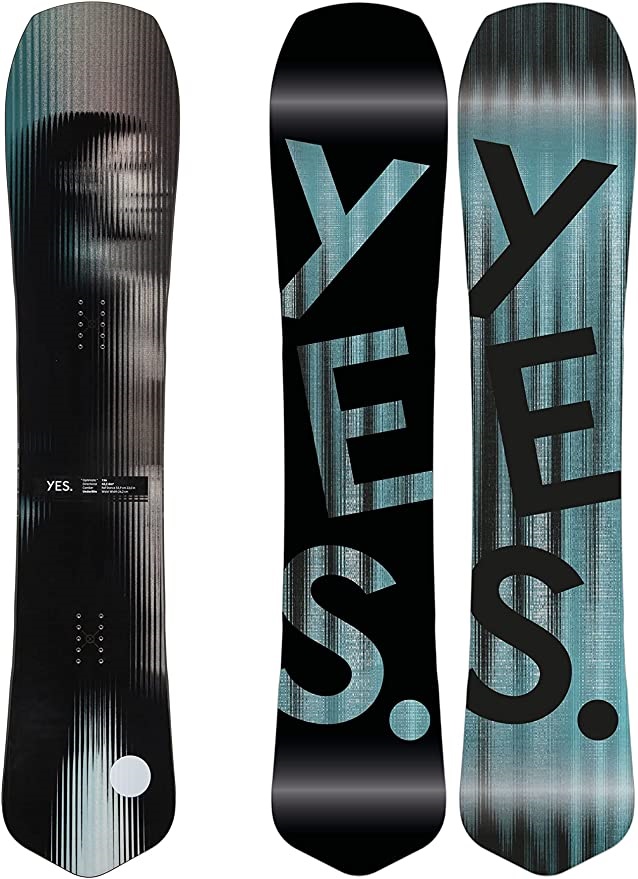 Yes. Optimistic
The price of "Yes. Optimistic" varies, so check the latest price at

Super DOA! No, the DOA does not stand for "dead on arrival". However, thanks to the DOA's hyperdrive base, you'll certainly be in fear for your life. Blinding speeds. This medium flex speedster will have you asking, "what's a speed limit?"
With an introduction like that, you've probably surmised that a beginner-coddler the DOA is not. True, it is an all-mountain option. Boards in this category tend to be easier to come to grips with. Also true that the Super DOA snowboard has a medium flex. Yet another hallmark of an accessible design.
However, everything else about this all-mountain dominator will have you thinking otherwise. Do not be misled! Anything with a so-called Hyper Drive base could never be beginner-friendly. What is a hyperdrive base you ask? Only the most over-engineered base a snowboard could ever ask for.
The Super DOA's HyperDrive base is a sintered base that was specially designed to weigh as little as possible. Take a lightweight design. Add heavy wax retention capabilities to it. Now further tweak it by way of inserts.
Presto! You've got yourself a top-drawer board base. Buttery smooth? Yes and as fast as a stick can travel on fresh pow.
These speed capabilities are complemented by the DOA's shape. True twin. Everyone loves twins. The DOA has each end identical to one another. Making it the board for riding switch. Something that hasn't been discussed much on this list.
Further reducing this board's weight is its core. A menagerie of woods has been mixed and matched. Spitting out a core that has plenty of pop yet paradoxically, is rigid enough to last you a while.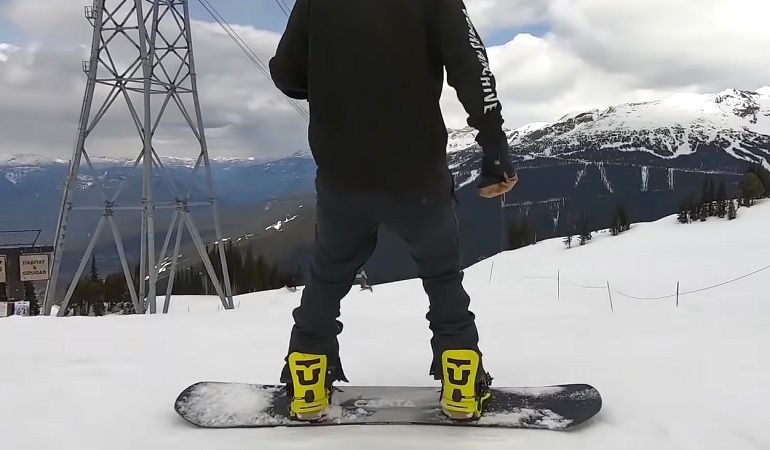 Again, I love boards that can tow the line of both extremes. The classic, "play both sides so that you always come out on top" strategy. As dastardly as it is effective.
If you enjoy riding switch and love to go fast, I can't see why you would want any other board on this list. The Capita Super Doa snowboard should be your top choice.
Features
Terrain: All-mountain board
Ability Level: Advanced and expert
Best Feature: Hyper Drive base
Flex Rating: Six
Shape: True twin shape
Pros
Formulated, sintered, and lightweight. The perfect base for any snowboard and any rider with a death wish.
A lightweight core that incorporates several wood types for pop and durability.
Perfect for high-speed stability and switch-riding mayhem.
Cons
The Super doa snowboard is well-designed. No complaints here.


CAPiTA Super DOA
The Price of "CAPiTA Super DOA" varies, so check the latest price at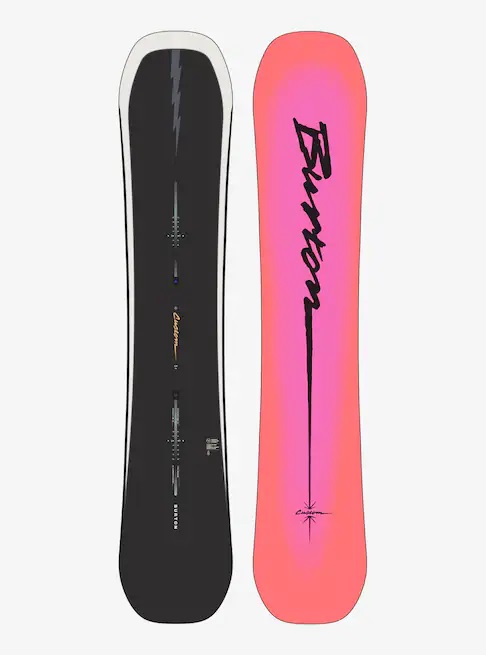 Burton Custom Flying V Snowboard 2023, a cult classic, is well-known and appreciated as an all-mountain ride.
Burton Custom series became, over the years, the most popular and versatile board in snowboarding. Offered in two versions, the Custom camber is the top choice for many pro riders, for its precision and stability, while the Custom Flying V Snowboard combines the camber's power with the relaxed float of rocker.
With Burton Custom Flying V bend, you get to enjoy a more easygoing ride without losing out on the performance the Custom is known for. The Flying V profile consists of camber zones under each foot for added grip and edge hold, and a rocker section between your feet for a more playful ride.
The design of this board is a true piece of engineering genius with all the best snowboarding technology packed inside: including carbon, multiple varieties, angles and directions of wood, tapered tips, and 3D core profiling, which all combine to make this board lightweight, poppy, and highly versatile. 
Bonus points for Burton brand for using bio-based materials that reduce the carbon footprint by 50% over conventional all-petroleum-based epoxies.
Keep in mind when choosing your board that Burton doesn't use lacquer on any of the snowboards they produce, starting with the 2020 collection, which means fewer harmful products for the people and the planet.
A slightly directional shape paired up with a twin flex pattern gives you plenty of float, flow, and control to rip any terrain park or condition.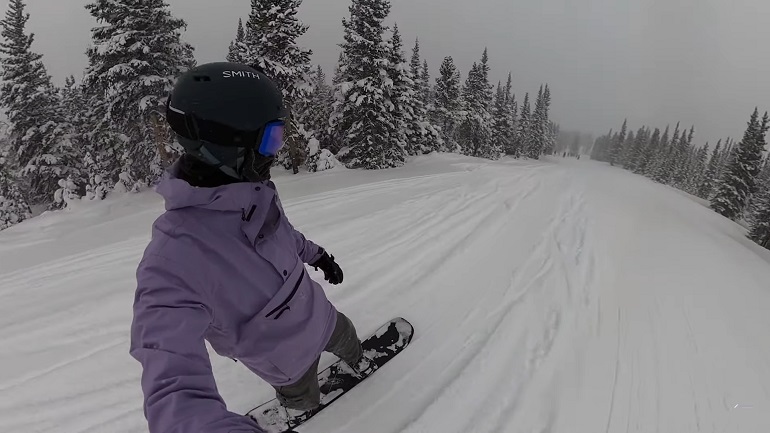 Burton Custom Flying V is an easy choice if you are a rider looking to explore everything the mountain has to offer, whether you're a beginner or a pro like to play in the snow park, ride groomers, or surf in deep powder.
This solid snowboard has a little something for everyone, which makes it one of the best all-mountain boards you can get.
Features
Terrain: All-Mountain
Ability Level: Intermediate-Advanced
Rocker Type: Camber
Flex Rating: Medium
Shape: Directional  Twin
Pros
Solid all-mountain? Check! The Custom Flying V has got the form and function to perform anywhere.
Accessible build that doesn't shut out intermediates.
Help the environment! The reduced carbon footprint of this snowboard helps the planet.
Cons
Not much of a challenge when riding it. A simple board.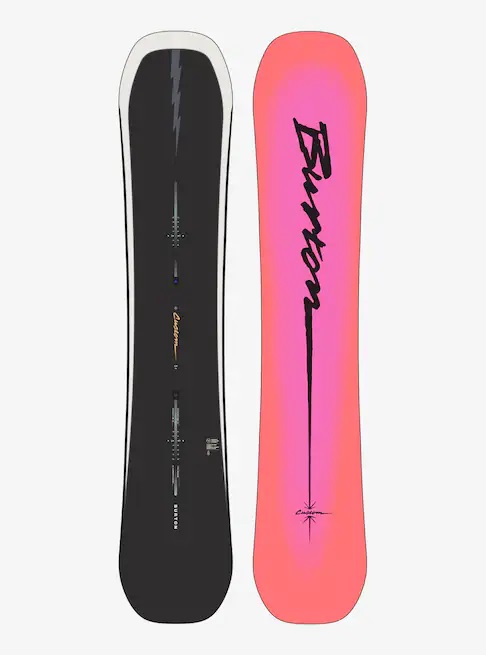 Burton Custom Flying V
The Price of "Burton Custom Flying V" varies, so check the latest price at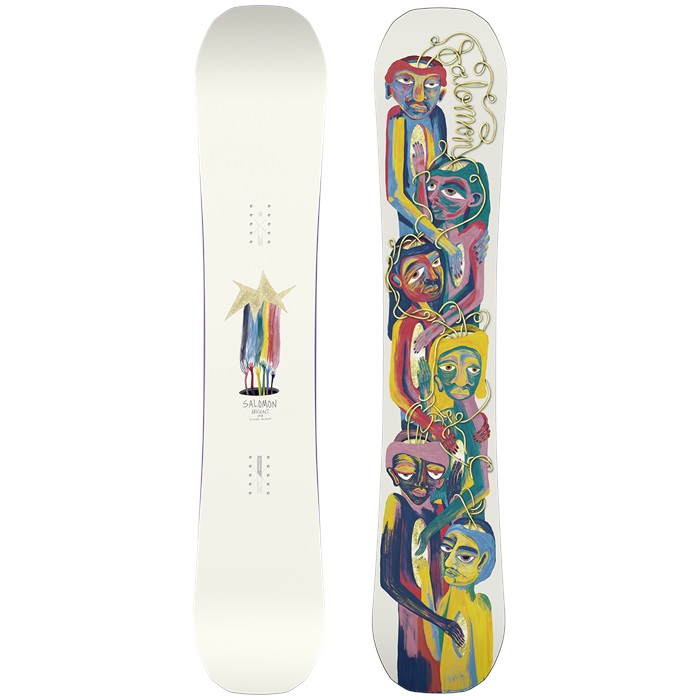 Board design? Are we talking graphics or performance? Either way, the Abstract receives top marks. Delivering a snowboarding experience like no other.
Allow me to start off with the most inconsequential feature. The graphic design of the Salmon Abstract. It's amazing. Etched onto its base is a collection of different individuals. A painterly look to them.
The Salomon Abstract's graphics resemble one of those paintings you'd find in any big city art museum. Taking the pretentiousness with you as you shred. Thank you Salomon! Joking aside, it does have an unusual graphic design to it.
However, it's a nice change of pace to the recurrent designs that have become synonymous with the best snowboards. Bright neon colors and their cousin, dull pastel colors. The Abstract really feels like a break from convention. Moving on to its build quality and performance. Does it stack up? Oh yeah.
I was left most impressed with the side wall construction. Royal rubber inserts, heard of 'em? These inserts are located within the side wall. What they do is significantly reduce the amount of chatter that you'll experience. It's a pretty clever design.
By focusing lightweight inserts on the areas that most experience rumble, you are assured of a much more stable ride. These damp boosting features don't clog up the Abstract's responsiveness. Deep side cuts, and I mean deep, run down the length of either edge. Responsiveness accounted for.
If you were wondering about the Salomon Abstract's shape, wonder no longer. This stick has a true twin design. Another switch master to please you. A benefit to the Abstract that our other switch representative: the Super DOA doesn't have, is the skill level required to ride it.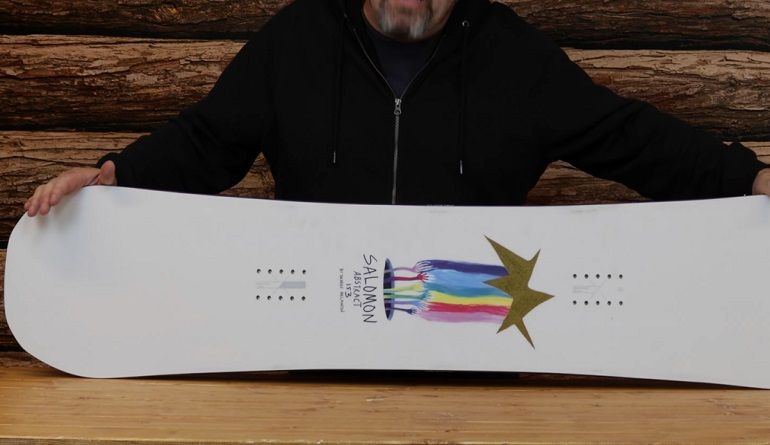 All intermediate and above riders can successfully pull a great ride out of the Abstract. While not a beginner option. It's close enough for me to heap more praise at the Salomon Abstract's doorstep.
I'd recommend this board to any intermediate riders. Quality and accessible to boot. Can't complain about that.
Features
Terrain: All-mountain and freestyle board
Ability Level: Intermediate and advanced
Best Feature: Royal rubber sidewall inserts
Flex Rating: Three
Shape: True twin
Pros
Forgiveness is good for the soul. It's why the Abstract has a low, forgiving flex rating.
Rocker sections are evenly spread out for pulling off tough heelside turns.
Responsive, thanks to the deeper sidecut that lines each side.
Cons
It's a great choice but not for those that prefer a stiffer flex.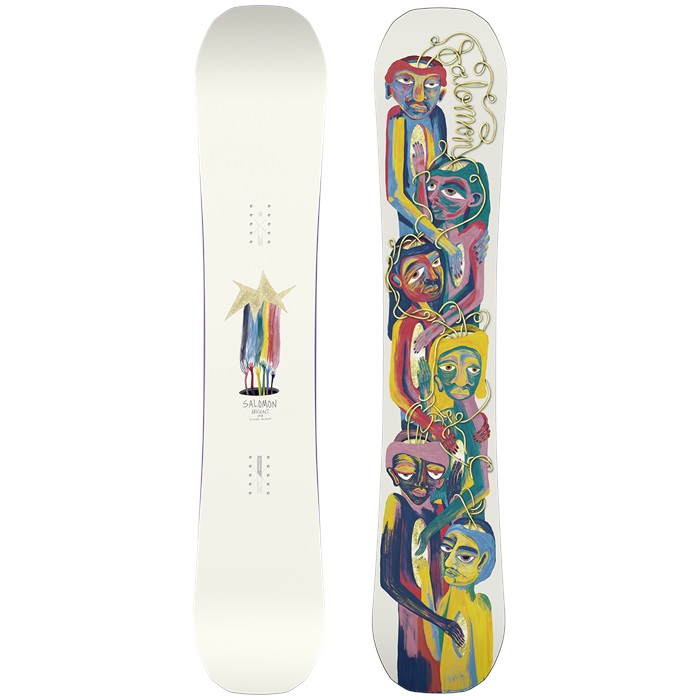 Salomon Abstract
The Price of "Salomon Abstract" varies, so check the latest price at
Things to Consider Before Buying the Best Snowboards
First of all, let's review the most important criteria for finding the right snowboard for you:
Types
There are five types of snowboards, each category designed for specific terrain and snow conditions:
All Mountain:
Best for anywhere in the mountain
As its name suggests, you can use an all-mountain snowboard on all kinds of terrains: on powder surface, groomed pistes, backcountry, even snow park. 
This type of snowboard is very popular among riders because of its versatility. Also, it is recommended for beginners, who can try different snow conditions and terrain, to figure out which ones they enjoy most.
Freestyle:  
Best for tricks in snow parks and half pipes
Freestyle snowboards are designed to offer a fun and exciting ride in terrain parks. If you want to play and start landing your first tricks, a freestyle snowboard, designed to be light, short, and flexible, is the perfect toy for you.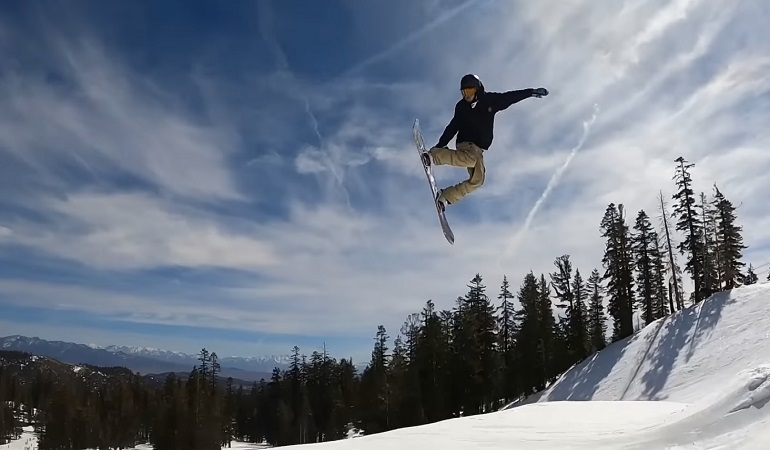 But if you like carving with snowboard on the slopes or speed riding, you should consider a different type of board, because freestyle snowboards are not fit for that.
Freeride:
Best for ungroomed snow in the backcountry, off-piste
Best freeride boards are designed to help you get the most fun out of the slopes. You can use a freeride snowboard pretty much for all riding styles (except tricks and cruising); tree runs, carving, bombing runs, moguls, steeps, and powder, jumps, and tricks off natural lips.
The flex rating of a freeride snowboard is stiffer than that of a freestyle board,  A stiff flex board is more stable at high speeds, and has better edge hold for hard carves.
Powder Snowboards:
Best for deep powder
Snowboards designed for pow have a wider nose and a tapered narrower tail and often feature a generous rocker, an element where the tip (and tail) rise starts farther back on the board, which also helps the rider float and pivot easily.
Splitboards:
Best for climbing in the backcountry
Splitboards are normal snowboards that split into two halves to create two skis and permit climbing on untracked backcountry slopes.
When you get on top of the mountain, you reconnect the halves, transform it back into a snowboard and ride downhill on untouched powder. To enable the rider to walk uphill, adhesive-backed 'skins' are attached to the base of the skis to provide traction on the snow.
Shape
Now let's discuss the different shapes of snowboards available on the market.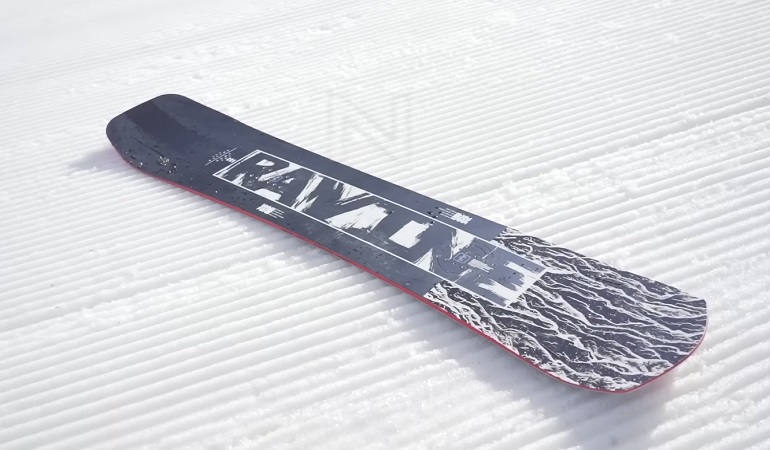 True Twin Shape:
Ideal for beginners, all-mountain riders, freestyle 
One of the most popular snowboard shapes – a true twin shape is perfectly symmetrical, with an equal tip and tail  – like having a centered stance this makes it easier to find and keep your balance.
Directional Shape:
Best for freeride and powder can be used all-mountain also
Directional snowboards have a wider and softer nose that helps you float in powder and maintain stability while carving at high speeds. 
Directional Twin Shape:
Best for all-mountain and freestyle 
Directional twin snowboards are a mix of twin and directional snowboards. They have a symmetrical shape (similar size nose and tail) combined with a directional core (softer tip than tail). Or it can be the other way around, a directional shape with a symmetrical core. 
Volume Shifted Shape:
Best for the backcountry and powder
Volume-shifted boards have a short and wide profile, pushing your weight to the back of the board and keeping your nose on top of the snow.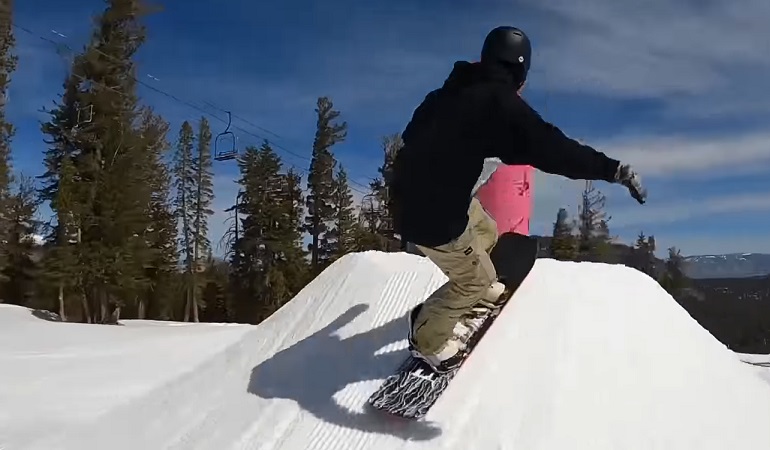 Rocker Profile
Rocker is a "profile" of snowboards.
There are three main types of snowboard profiles: camber, rocker, and flat. Many modern shapes use a combination of more than one of these. 
It's common for a snowboard design to use double camber (one under each foot) with a rocker at either end. Shapes continue to progress each season, with the end result being better boarded for every kind of riding:
Camber
Camber offers precision with plenty of power on groomed terrain and harder snow. Racers and high-level park riders often prefer traditional camber board.
Rocker
Rocker offers superior float in the soft snow. This is great for skiing deep powder board. Wide board shapes designed primarily for powder are often rockered. 
Flat
Flat makes easy transitions, with better edge grip than rocker and better maneuverability than camber.
Types of Flex
The stiffness, or flex, of a snowboard, has a huge impact on its riding characteristics. This refers to how the board bends from nose to tail. 
There are two different types of board flex: 
Flexible Boards
Flexible boards are ideal for beginners and freestyle riders; flexible snowboards are easy to turn and more forgiving. 
Stiff Boards
Stiff Boards are ideal for experienced snowboarders and free-riders; stiff snowboards are perfect for riding groomed runs and deep powder.
Material
Snowboard materials vary from model to model and brand to brand, but there are some elements that are quite common.
Snowboards are made of a variety of materials featuring sandwich construction crafted together: fiberglass, carbon fiber, plastic, steel, and wood.
Fiberglass makes up two layers of the snowboard with the wood core in the middle. Most snowboard cores are made of wood like beech, birch, aspen, bamboo, or a mixture of them. Wood is used as it gives a lively feel with good vibration damping, keeps its shape well, and has less resonance than foam or plastic.
We should keep in mind when choosing among the best snowboards for us to select brands that use eco-friendly materials, less harmful to us and to the planet. Many snowboarding brands took on seriously the responsibility to protect our playground and chose bio and recycled materials in their mission to reduce the carbon footprint.
 Weight
 Most boards will weigh between 4-9 pounds on their own, and park bindings or all-mountain ones (whichever are suitable) will add another 2-3 pounds. 
If you have specific preferences for a snowboard, the weight might be a deciding factor in what board you choose. 
Different weights can have different performance attributes when they are on the snow:  
Lighter Boards
The lighter boards are ideal for freestyle and park styles.
Lighter snowboards can slide faster and are easier to maneuver in the air. They have more synthetic materials like fiberglass and plastic. 
Heavier Boards
The heavier boards are good for freeride and all-mountain types. 
Heavier snowboards are generally more stable and have more wood and metal in their construction.
Height And Width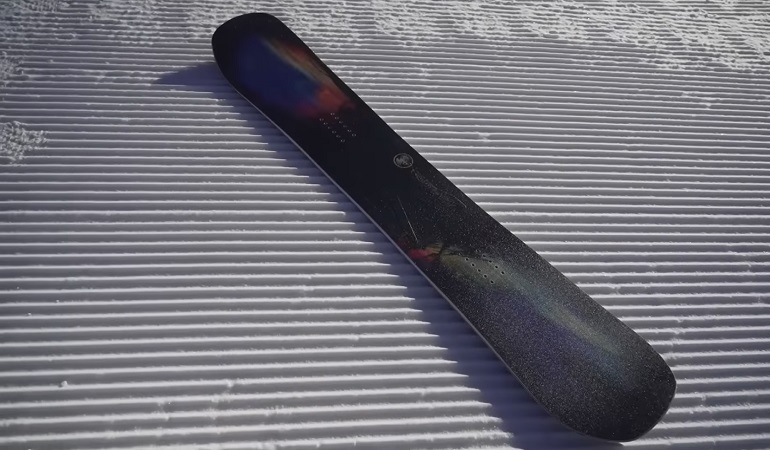 How do you choose the right snowboard size for you? If you started snowboarding back in the day, for sure, you used the traditional snowboard sizing method (comparing the height of the board with the height of your body, if the top reaches your chin, it means the size is right).
But the sport evolved so much in the meantime, nowadays you should also consider your ability level, body weight, and the type of riding you plan to do when choosing the right size for you.
If you are going to be mostly freeriding, consider getting a slightly longer board for more stability and speed, If it's a freestyle snowboard you are looking for, consider a shorter board that will be easier to handle performing tricks in the snow park.
To simplify it: 
Longer Boards
Longer boards are fit for tricks, and best for all-mountain, powder, freeriding, or riders who are above average weight.
Shorter Boards
Shorter boards are fit for tricks, park or freestyle, or for beginners.
Also, you should take into consideration the snowboard waist width, which is connected to your shoe size.
Your fancy snowboard boots should fit on the board, they should hang over the edges of the board just slightly but not so much as to hit the snow when the board is on edge.  If your boots extend too far over the edge, they'll hit the snow during hard turns and cause you to fall.
There are available size charts to determine the right size for your board and for your snowboard boots also.
Design, Price & Brands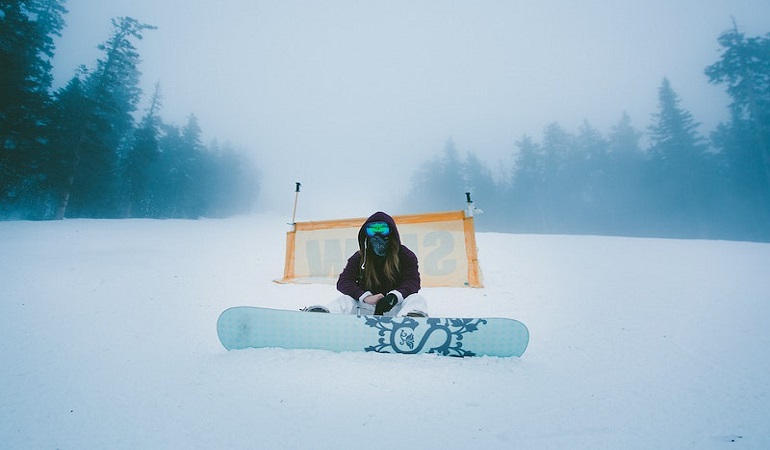 We got a little too technical, but what about decision-making criteria like brand, design, and budget? Does the manufacturer or the color of your board really matter? 
Snowboard brands do matter because every brand has its specialty, which can help you choose the right snowboarding gear that suits your needs and wishes. If you are not familiar at all with the snowboard brands, try choosing a snowboard produced by an established manufacturer.
Avoid no-name snowboard producers, even if their products are cheaper. You can't go wrong if you choose a board produced by one of the top snowboarding brands like Burton, Lib Tech, Capita, Jones, Ride, or Nitro.
The color and the cool design of a snowboard are not one of the main decision criteria in my book. I still remember the neon yellow and pink colors of my first board, which had this phrase written on its back: Ride or die! Not very encouraging for a beginner, but here I am, riding, alive, and kicking. I chose it not for the bold design, but because it was affordable!
Of course, it is a personal preference, and for some people, graphics play an essential part in the decision-making process. The snowboard companies have always been focusing on displaying amazing designs for their boards, collaborating with iconic artists and graphic designers. 
The budget is of course a consideration when shopping, but there is a huge range of choices and prices. This review includes a diverse array of snowboards, for different types of terrain and snow conditions and for every pocket size.
We chose to review quality products at the best prices. Quality materials and advanced design cost money. If you plan to ride your snowboard for more than one season or ride many days in a year, spending a little more on quality and durability is always a good idea.
Conclusion
It could be challenging to choose from so many snowboard options available on the market today.
But when it comes to choosing the best board for you, try narrowing it down to the main criteria: the type of terrain and snow conditions you'll be riding most, your riding level, and your riding style (including your riding goals). 
It would be great if you have the possibility to try on and ride with different snowboards before buying because in the end, how you feel when riding it is the best indicator if a board is right for you.
Whatever your choice is, don't forget to have fun! 
Enjoy the ride!