Looking for the best booking platforms to book the craziest adventure experiences in the wildest locations?
Outdoor adventure travel is the word (or… words) of the day, ladies and gents.
I'm talking trekking through the Thai jungles, kitesurfing in the Moroccan desert, and paragliding over the Balinese countryside.
If it's adrenaline-fuelled and adventure-worthy, it's got my name on it.
Thing is, if you're a true-to-heart adventurer, you know that researching (and booking) all of the different elements that go into these trips can make you end up feeling like this guy:
Thankfully, there are now a bunch of awesome platforms out there that offer streamlined, simple ways of booking adventure sports and travel experiences around the world.
Here's our pick of the 5 best adventure sports booking platforms on the web today:
Adrenaline Hunter
Adrenaline Hunter has- quite possibly- the biggest collection of adventure sports experiences of any booking platform I know; from the classic extreme sports like snowboarding, paragliding, and mountain biking, to the totally outlandish like crocodile diving, reindeer sledding, and glacier hiking.
They've got well over 1,000 adventure travel destinations listed around the world, with close to 6,000 experiences between them. Doesn't matter whether you're a seasoned adrenaline junkie or a total newbie; there's courses, camps, lessons, and one-off adventure experiences to suit everyone.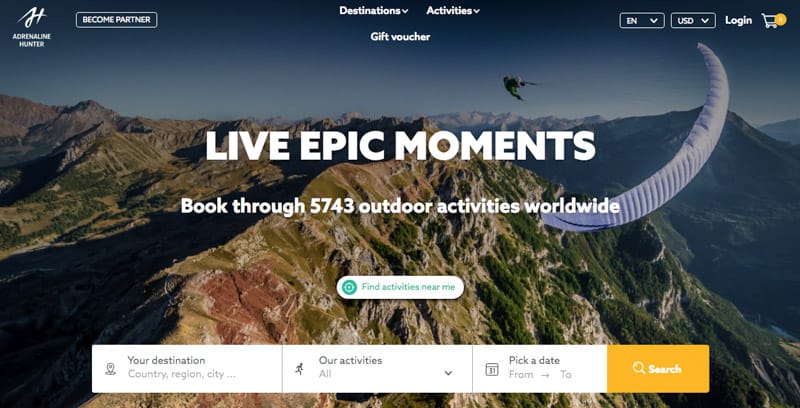 From a practical standpoint, I love that their website is fuss-free and super easy to navigate (you can choose to search by destination or by activity), leaving us all with less stress and more time to spend out on the slopes, waves, or flying through the air with a bungee cord wrapped around our ankles.
---
Bstoked
If you're into the world of kitesurfing, chances are you've heard of Bstoked. These guys have designed one of the handiest digital tools in the world of kiteboarding (I'm talking, of course, about their brilliant where to go when map).
Bstoked lists hundreds of kiteboarding experiences all around the world, including luxury catamaran kite cruises, energising kite and yoga retreats, digital nomad kite workations, and much, much more. Each listing is absolutely stuffed with information (seriously, the level of detail they go into is second to none) so you'll be 200% informed when it comes time to book your kitesurfing adventure.
Even though they have tons of listings, you can easily sift through them by navigating to the 'filters' tab and selecting options based on the kind of experience you're looking for, or the destination you want to travel to.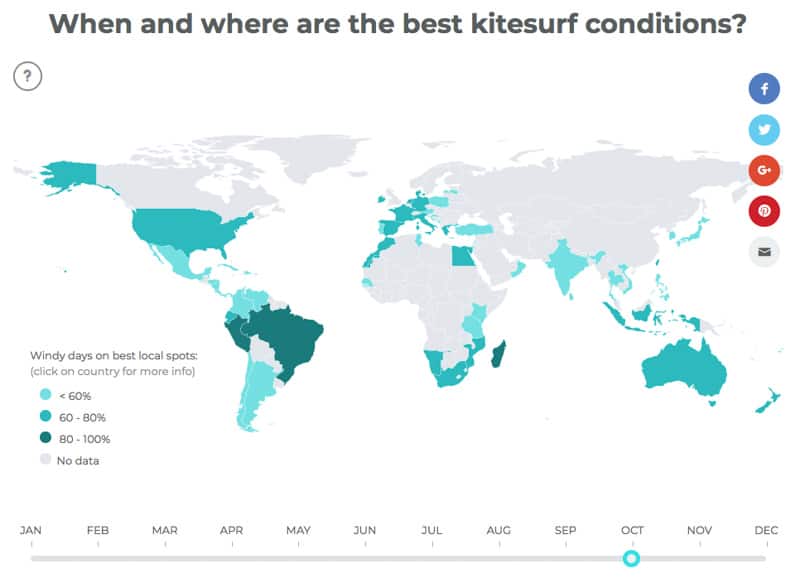 To top it all off, the Bstoked crew have recently expanded their repertoire to cover the paragliding world, too. Bstoked Paragliding already have a pretty impressive range of paragliding courses and experiences across Asia, Europe, South and North America- and more are being added to the roster all the time.
---
Get Your Guide
Now, let's get off to this one on the right foot:
Get Your Guide isn't exclusively an adrenaline sports booking platform. They're more of a general travel kind of site- but we reckon they're well deserving of a spot on this list.
Here's why:
GYG is one of the most established travel booking platforms when it comes to tours and local travel experiences. They've got listings in virtually every major city and tourist destination in the world (seriously, their listings seem to go on forever) and within them, they've got a ton of adrenaline sports and outdoor adventure activities.
From desert safaris in Dubai to whale watching in Iceland, the Get Your Guide platform is absolutely jam packed with offbeat, adventurous things to do around the world.
The search interface is as simple as it gets: just type in your destination (and dates) and you'll be served a full feed of possibilities (the only downside is that you can't search by activity). Keep an eye out for their sales, though; you can often snag some of their most popular experiences for a fraction of the full price!
---
Rad Season
What's one thing we love more than adrenaline sports? (no, not wine…. Well, yes maybe wine, but now's not the time or place for an ode to vino).
Ahem…. FESTIVALS!
In nothing short of inspired fashion, Rad Season founder Oli Russell-Cowan has built a platform that lists the best action sports and adventure festivals around the globe. You can buy tickets and reserve accommodation right on the site, making it a proper one-stop-shop for anyone looking to organise their next adventure.
Jungle marathon in Belize? Check. Surfing in Hossegor? Check. World Bog Snorkelling Championships? Errrr… Check.
Rad Season has a truly eclectic range of events listed on their site, all of which have been handpicked by their team based on their adventure and adrenaline potential. On top of that, I'd say one of the best things about the Rad Season booking platform is that you can search for events based on keywords, locations, dates, or specific sports.
---
PADI Travel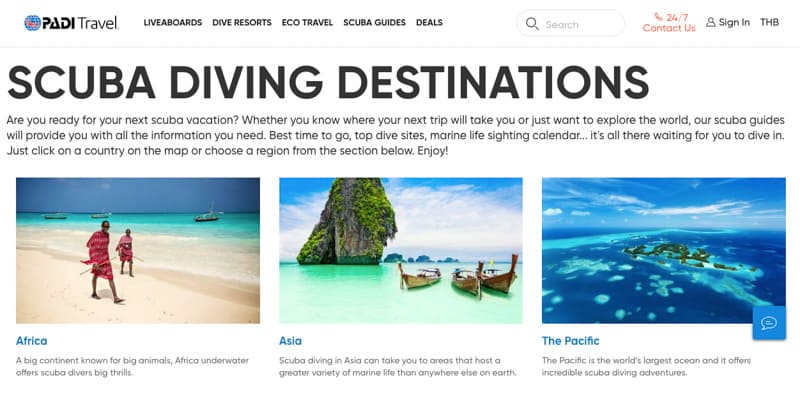 PADI, the dive masters of the world, recently acquired the scuba diving booking platform Diviac and rebranded it as their own- Padi Travel. Now it's possible to book diving experiences at 162 different dive resorts around the world (and on 279 liveaboards), all with the safety of knowing that every experience is PADI certified.
They offer tons of packages whereby you can book your accommodation and diving experience in a single click (which is a huge bonus for anyone who's ever known the utter frustration of trying to find a nice place to stay near a reputable dive center on the other side of the world, or vice versa).
Now, this is the part where I always get sceptical. 'If it sounds too good to be true, it's probably because I'm getting stitched up somewhere. How much am I paying for this again?!'. When in fact, PADI Travel have a best price guarantee- meaning you might even end up saving money by booking with them.