No matter if you're riding a motorcycle, skiing slopes, or riding a snowmobile, you should wear the appropriate safety gear. Dress for the slide, not the ride as they say!
Keeping your head safe is undoubtedly the most important thing to look after in the event of an accident. Your bones can heal, but your brain can't!
It doesn't matter if you're the best rider in the world, snowmobiling is a dangerous sport with many factors involved that may cause an accident. Making sure you have the right snowmobile helmet for your day out could save your life.
There are many different styles on the market ranging from the full-face snowmobile helmet down to the stripped-back open-face snowmobile helmet.
Finding the helmet features that work for you will ensure you aren't only safe but able to ride the way you want to. Helmets are a way to keep your head safe but they can also offer beneficial technology to your day out.
Top Pick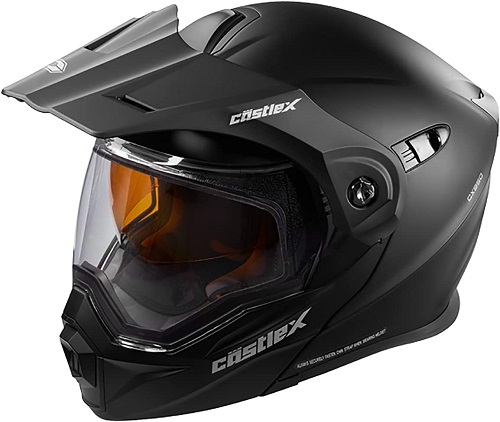 Castle X EXO-CX950 Electric Modular
SIZE: 3X-Large

model: Cx950 Modular Snow Helmet

Versatile Option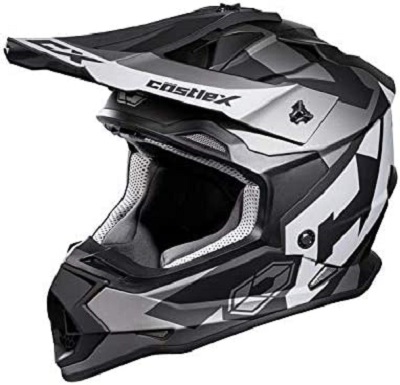 Castle X Mode MX Flow
SIZE: 3X-Large

MODEL: Castle X mode
Great Visibility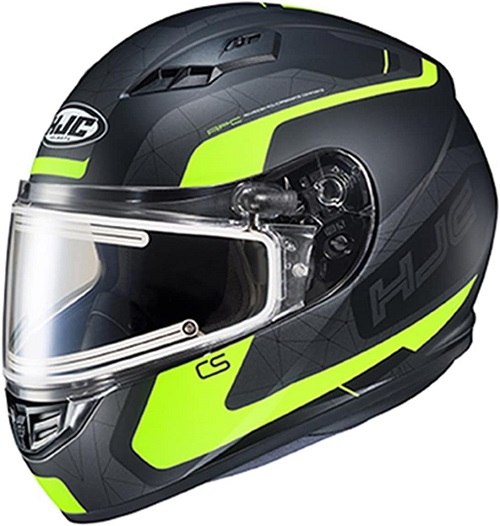 HJC Dosta Snowmobile Helmet
SIZE: Medium

model: Hjc Helmets 1256-1933-05

Best Style & Design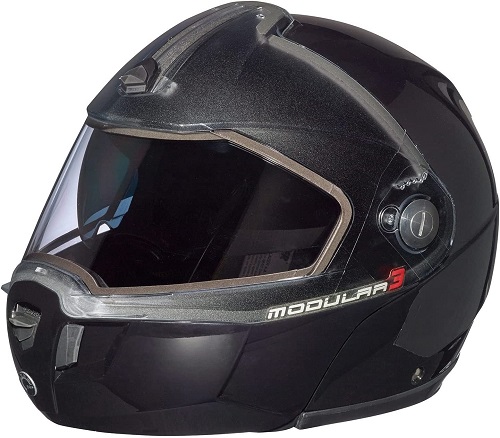 Ski-Doo Modular 3
SIZE: large

MODEL: Modular 3 Helmet

All- rounder
Ski-Doo Oxygen Helmet
SIZE: XX-Large

MODEL: Oxygen Helmet

Lightweight & Durable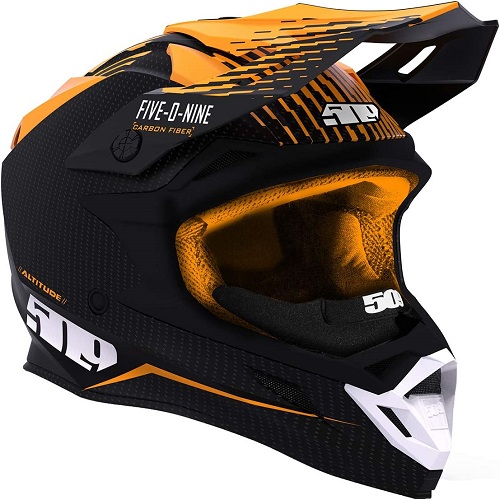 509 Altitude Carbon Fiber 3K Helmet with Fidlock
SIZE: large 

MODEL: Altitude 2.0 Carbon Fiber 3k Hi-Flow Helmet
Simple & Protective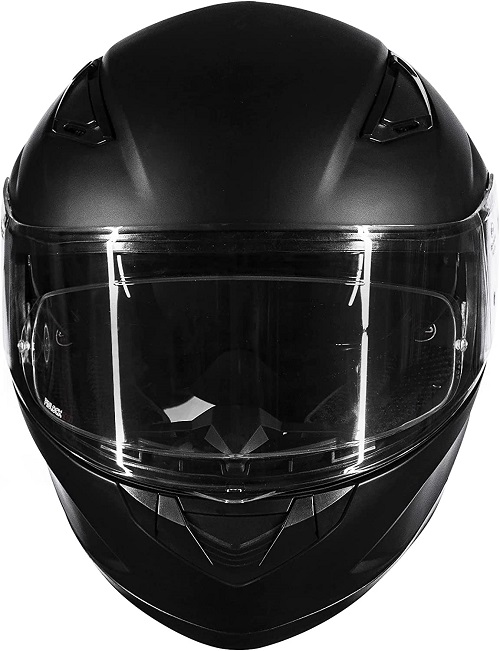 ILM Snowmobile Full Face Helmet
SIZE: Large

MODEL: DOT Model-129
Great Performance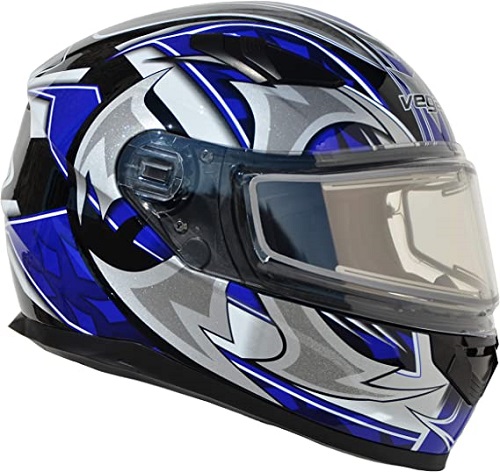 Vega Ultra Electric Snowmobile Helmet
SIZE: X-Small

MODEL: Electric Snow Full Face Snowmobile Helmet

Our Reviews for the Best Snowmobile Helmets of 2023
I have perused the snowmobile helmet market and found some of my favorites out there for you to take a look at.
They vary from modular helmets to full-face, high-end to budget. Extras such as a communication system, an inbuilt ventilation system, or dual visors can really improve your ride.
I think there is something in my selection for everyone. Read on to find your new helmet.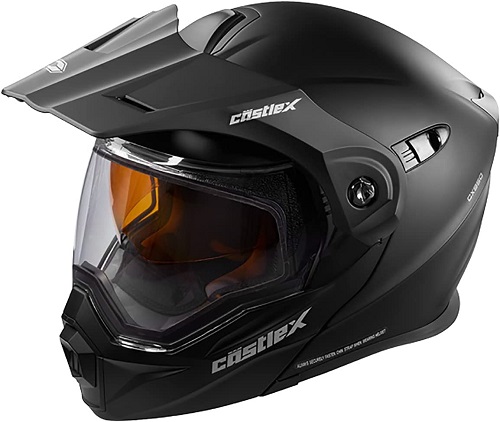 Castle has designed these snowmobile helmets with versatility in mind. It is able to be used as both a full visor and heavyweight helmet or stripped back as a touring helmet with the simple removal of the visor and removable peak. It can be used with the built-in visor or used with your own snow ski goggles.
A Modular helmet has the ability to raise the chin bar up over the head for ease of removal. It also allows you to get some extra airflow when you start to get a little too warm.
They are a hybrid between a full-face snowmobiling helmet and an open-face helmet. The issue with modular helmets is the weight, the mechanism sacrifices some of the lightness of the full-face or open-face counterpart.
The Castle X Exo comes with a dual-pane shield that is designed to prevent fogging. It also provides protection against any debris that may come flying toward your face whilst riding.
The big lens shield guarantees crystal clear vision even in the driving snow, keeping it out of your eyes. As an extra feature, the Exo also comes with a sun shield to keep snow glare at bay.
The helmet's ventilation system pulls in fresh air through the front and expels warm air from the rear. This keeps air moving around the helmet preventing fogging and keeping the inside of the helmet cooler.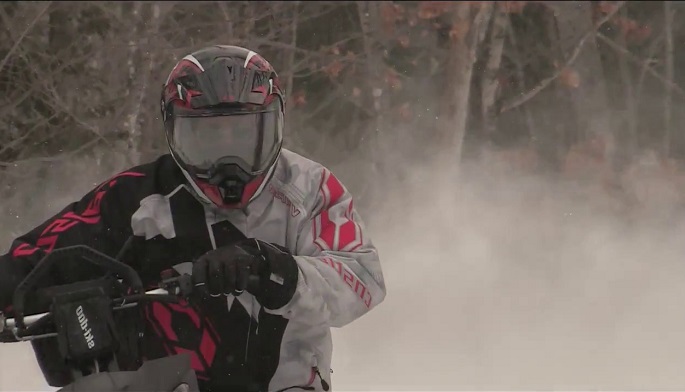 Summary
This simple modular helmet does what you need it to do whilst giving you the freedom of an open face and the security of a full face. The helmet meets the DOT safety standards which is a guarantee of a suitable and well-tested helmet.
It isn't showy and doesn't have a million features but it will keep you safe in the snow.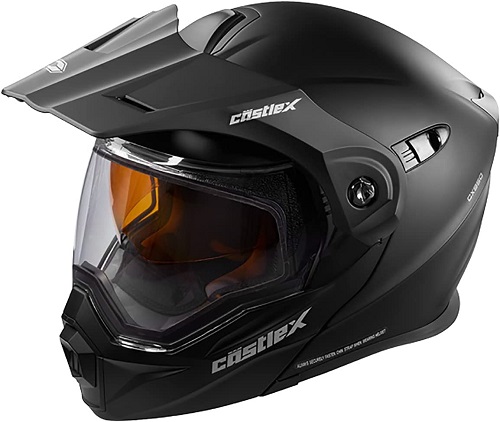 Castle X EXO-CX950 Electric Modular
The Price of "Castle X EXO-CX950 Electric Modular" varies, so check the latest price at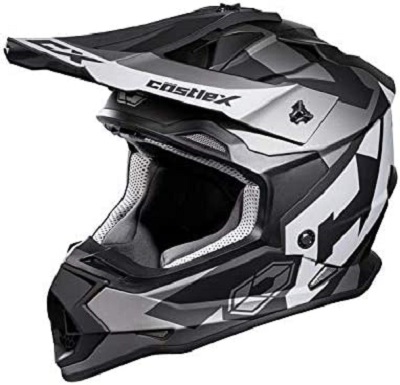 The Castle X Mode is a full-face style helmet designed for riding motocross and snowmobile. It is constructed with advanced CAD technology and meets all the universal safety standards. The simple design is made to keep you safe and in comfort no matter what the day throws at you.
This helmet features a removable liner that can be easily taken out and washed. After a long day of riding, dirt and sweat can start to get into the padding of a helmet causing discomfort. The padding also has wicking qualities to keep moisture away from the face. This means despite fitting close to the skin is still a comfortable fit.
If you wear glasses you will understand the annoyance of having to switch to contacts when wearing a helmet. They are inconvenient in the cold and can move around and freeze during high-speed winter sports.
Thankfully, this helmet comes with glasses-compatible cheek pads allowing you to continue wearing glasses under your helmet.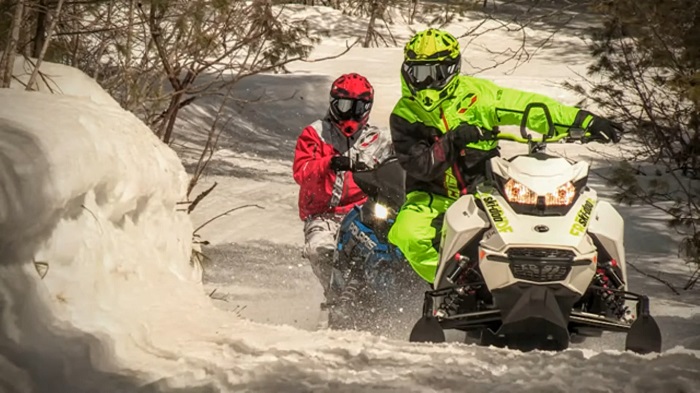 Summary
The Castle X Mode can be used both as a snowmobile and a motorcycle helmet. It has the aggressive look often associated with motocross and features a lot of the same benefits you would see in that sport.
A solid chin bar and well-designed dot-approved polycarbonate shell will keep your head safe from bumps and scrapes.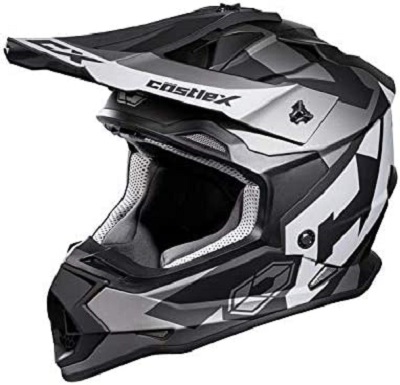 Castle X Mode MX Flow
The Price of "Castle X Mode MX Flow" varies, so check the latest price at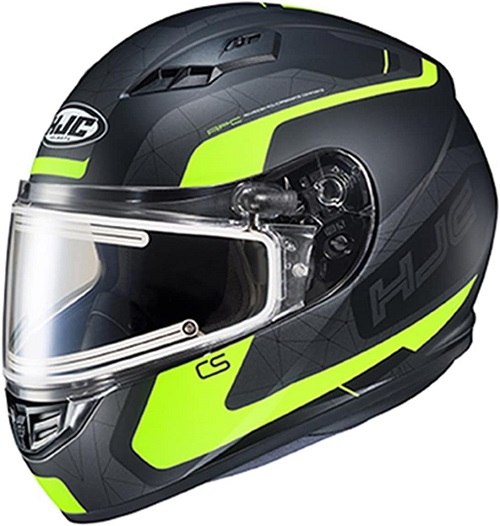 This full-face helmet comes with a few nice little features designed specifically for the challenges you may face in the snow. Rather than being an all-around snowmobile and motorcycle helmet, this one takes into consideration the cold air.
Freezing and fogging are always a concern when out in extreme cold. Goggles and lenses can quickly become covered in ice and snow harboring your vision when you need it most. The HJC is available to be purchased with an electric shield to counter this issue.
An electric shield works like the demister in your car. It uses electricity from either your snowmobile or a battery pack to heat up the dual lens shield and keep it free of fog and ice. This is a slightly more expensive option but it provides more protection against bad visibility in the worst conditions.
Another of the key features of this helmet is the quickly removable shield. Without the need for tools, the double lens shield can be swapped out. This is helpful in situations where you may have damaged the lens and quickly need a replacement.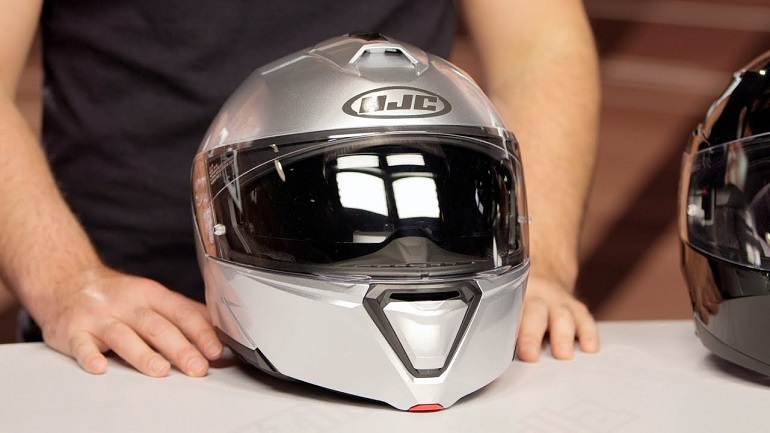 Summary
If you want a helmet that will not only keep you safe but also provide fog and ice-free vision then this is the best snowmobile helmet for you.
The polycarbonate outer shell provides more than adequate protection against head trauma and the face shield is designed to keep snow and debris from your eyes. The rapid-fire shield replacement technology will ensure you're never left with a broken shield for long.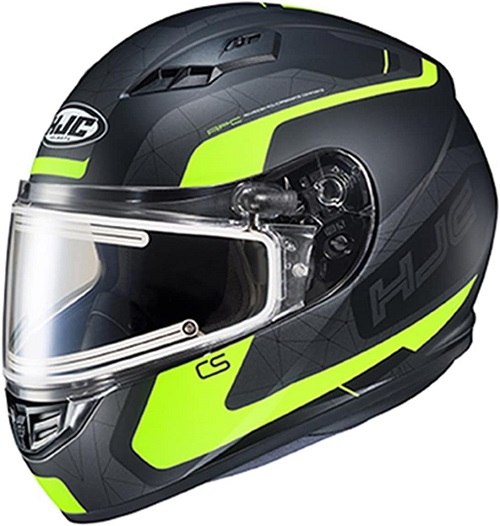 HJC Dosta Snowmobile Helmet
The Price of "HJC Dosta Snowmobile Helmet" varies, so check the latest price at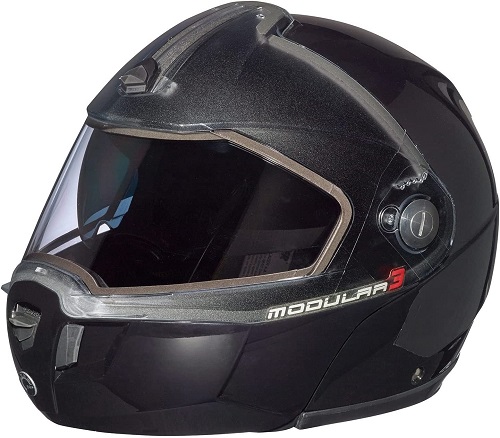 The Ski-Doo Modular 3 is a stylish-looking and specifically designed helmet. It is made with snowmobile performance in mind from a company that works to accommodate whatever the extremes of the sport may throw your way. It is a modular designed helmet for snowmobiling with some great features.
What is immediately noticeable about the Ski-Doo helmet is its impressive-looking design. The pointed chin and wide profile make it stand out from the rest. The wide lens on the helmet proved the maximum field of vision allowing for excellent peripheral vision whilst snowmobiling.
Featuring an adjustable sun shield, the Ski-Doo makes sure its helmet works in all weather conditions. A glove-friendly button pops the visor up and down with ease allowing you to block the sun on the go. Having the ability to protect your eyes from the dreaded snow glare makes a big difference.
Summary
Get yourself a Ski-Doo lid and know you have a stylish and purpose-built modular snowmobile helmet that will meet all the safety ratings and keep you riding all day. The simple yet effective features are designed to keep your vision as wide and clear as possible with its broad face shield.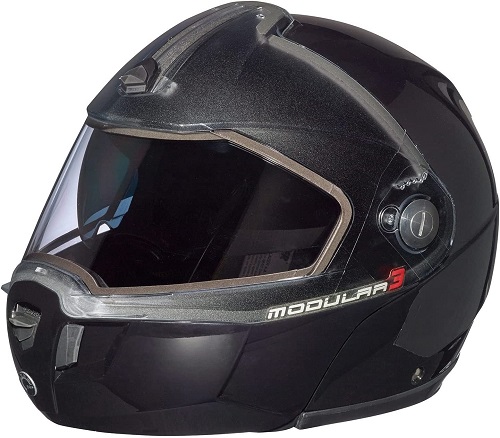 Ski-Doo Modular 3
The Price of "Ski-Doo Modular 3″ varies, so check the latest price at
This is the supercar of snowmobile helmets. Its full-face design comes equipped with all the bells and whistles you could possibly need to not only stay safe but also ride in complete comfort knowing you have everything covered. The plethora of key features makes this possibly the best helmet on the market.
The features start with the super wide visor. It has an anti-scratch and anti-fog coating backed up by an adjustable heated shield. The dual pane heating technology is controlled with a remote control that has a heat indicator built in.
This allows you to adjust on the go, keeping you fog free wherever you are without stopping.
The helmet comes with an optional front LED light and a batteryless rear LED light for night riding. These, as well as the heated shield and optional mountable communication system, can all be powered by the ELinQ socket in the back of the helmet.
This allows for a single cable to feed into the snowmobile helmet and power all the electronics.
The Ski-Doo Oxygen helmet comes with a chin skirt or chin curtain for added protection against snow getting up and into the helmet. This can cause fogging but the helmet is equipped with an advanced ventilation system to keep the airflow moving from front to back away from the visor.
The ABS shell comes in two different sizes to accommodate a good helmet fit for any head size. They come with a DOT-approved safety rating so you know you're in safe hands.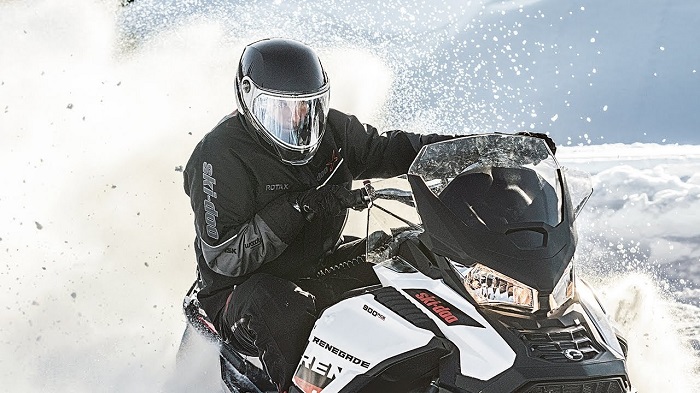 Summary
If you're looking for a snowmobile helmet with all the key features you could want then look no further.
The added protection of a full-face helmet is only improved with the addition of lighting, top-quality visor heating, and a chin skirt. This full-face helmet will keep you safe and sound in all conditions.
Ski-Doo Oxygen Helmet
The Price of "Ski-Doo Oxygen Helmet" varies, so check the latest price at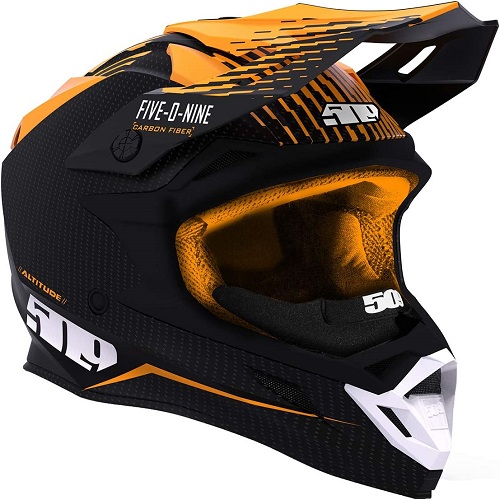 The 509 is designed to be lightweight and aggressive sporting a universal camera mount for that sick footage. It has a great-looking motocross-style design and has done away with the usual polycarbonate shell used by many other manufacturers.
It is not as feature-rich as some of the other models but does do what it does very well.
The main thing to talk about with the 509 Altitude is its choice of material for the full-face helmet and chin bar. They have chosen to build out of carbon fiber which is incredibly lightweight and some of the toughest materials around.
It is one of the best snowmobile helmets for weight and durability we have looked at in these reviews. The toughness of this material will far surpass the expectations of any safety rating.
Many snowmobile helmets come with D-Ring or clasp straps. These are safe and won't easily come unattached but they can be very fiddly in gloves.
The adjustable Fidloc system can be operated with snowmobiling gloves on with a simple push button release. This saves time and frustration, especially with tired hands after a long day of riding.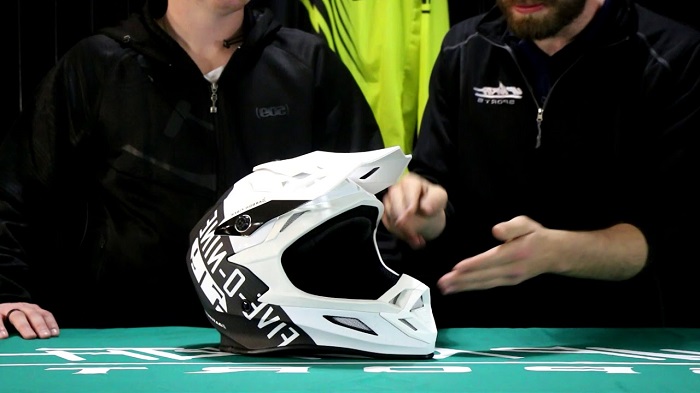 Summary
This is a simple helmet with some nice features. It is made of incredibly lightweight and durable material with good ventilation provided by eight inlets.
This full-face snowmobiling helmet can be easily removed with the innovative system and is one of the most popular helmets for good reason.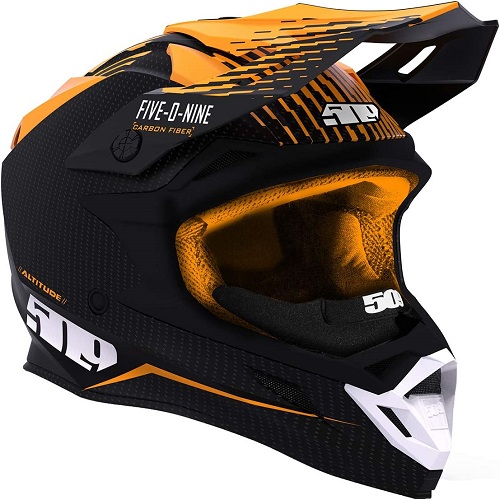 509 Altitude Carbon Fiber 3K Helmet with Fidlock
The Price of "509 Altitude Carbon Fiber 3K Helmet with Fidlock" varies, so check the latest price at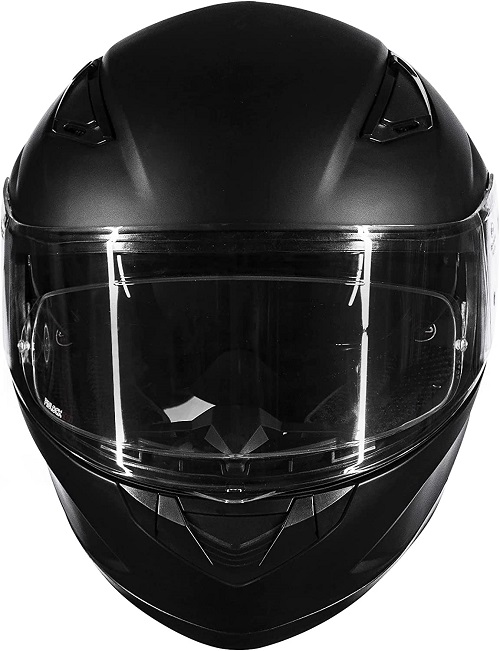 This full-face snowmobile helmet is a basic design with basic features. It doesn't try to be flashy or high-tech but will provide all the security you need whilst tearing up the fresh snow.
Like many other snowmobile helmets, this uses a high-quality EPS liner and an ABS Shell. These are materials with reliable safety ratings and are recognized as an industry standard. The full-face helmet meets the DOT-approved ratings for safety.
The visor can be replaced with a pinlock system. Depending on the weather and the brightness of the day you are riding in, getting your visor replaced with a darker or tinted variant may be a good choice.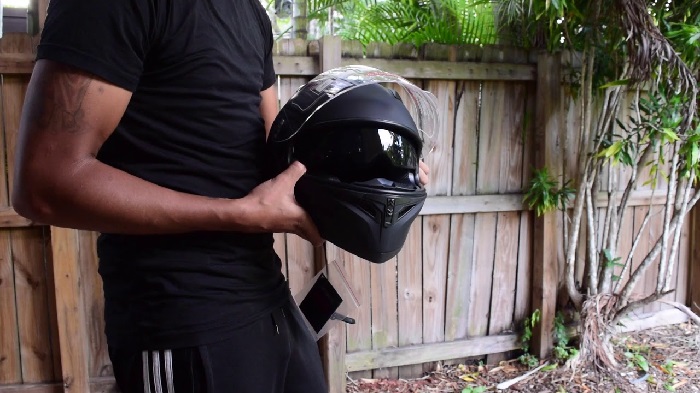 Summary
This is a helmet suitable for anyone looking for a no-nonsense, good-fit, extra level of protection against head trauma.
It does have a few of the key features of some of the other snowmobile helmets such as a removable foam liner and good ventilation but doesn't do much more than that. It'll keep you safe and that's what matters.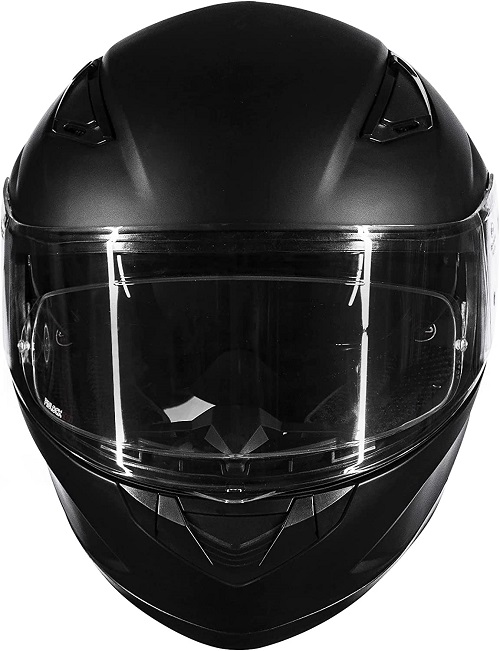 ILM Snowmobile Full Face Helmet
The Price of "ILM Snowmobile Full Face Helmet" varies, so check the latest price at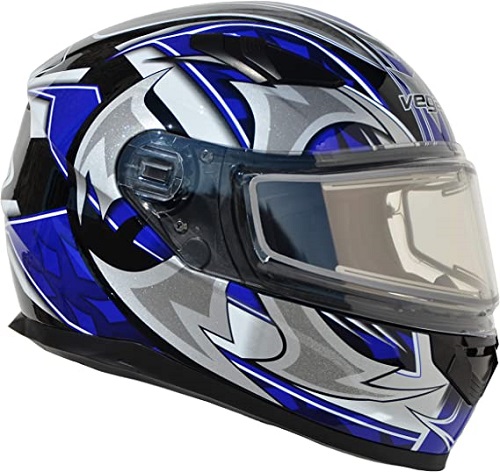 This is a helmet that looks great and provides performance to match. It is packed with key features that make riding in the snow and cold a breeze. This is a full-face helmet for the serious snowmobile rider.
The Vega features an adjustable breath box which is designed to reduce the amount of breath that gets caught in the helmet when tearing up the snow.
You are likely to expel a lot of breath into your helmet when you are physically exerting yourself so the removable breath box helps you keep the chance of fogging down.
The heated visor further guards against breath fogging up your vision. It has an anti-scratch and anti-fog treatment to further protect against impaired vision. The shield is also extra tough to guard against unwanted damage whilst out and about.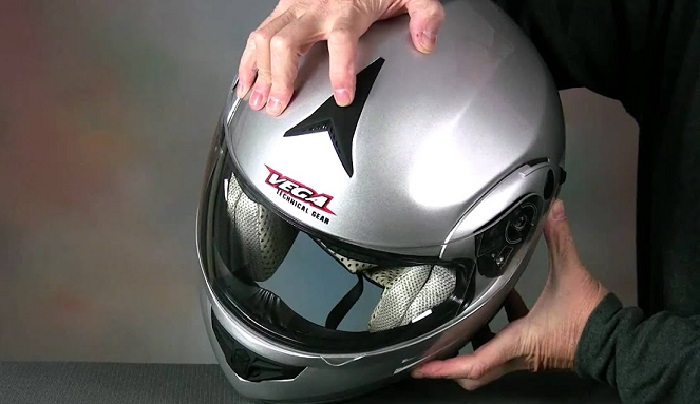 Summary
If you're shopping for something that can provide all the features you want then the Vega suits you. The detachable breath box will keep your helmet fog free and feeling fresh as it works as a breath guard inside your helmet.
The heated visor further assists in clear vision guarding against snow and ice.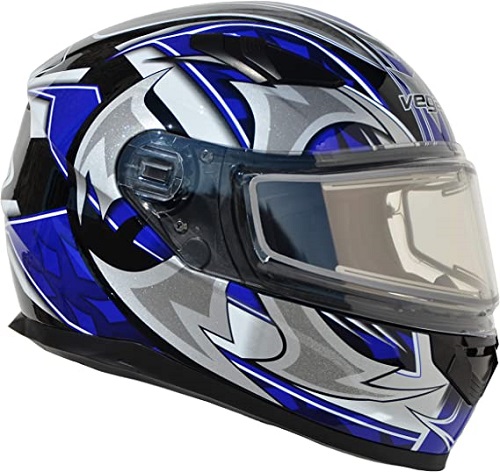 Vega Ultra Electric Snowmobile Helmet
The Price of "Vega Ultra Electric Snowmobile Helmet" varies, so check the latest price at
A Few Factors to Consider When Buying the Best Snowmobile Helmets
It's important to know what you're shopping for before you start. A few little pointers will put you on the right path to buying something that works for you and your style.
Full-Face Snowmobile Helmet or Modular Helmet?
Full-face helmets have the benefit of being lightweight, sturdy, and almost always cheaper. They are the industry standard. This being said, the modular-style helmet is making waves. they are incredibly strong and offer the option of wearing them like a half-face.
They are easier to get off and on but do have some down points. They are heavier and much more expensive.
Weight
You're going to be wearing the helmet all day so you want something that won't make your neck hurt. Go for lightweight materials like carbon fiber and be aware of how heavy modular snowmobile helmets can be.
Lens And Shields
Not all helmets come with a lens and shield relying instead on separate goggles to keep your eyes protected. If you would prefer something that comes with the helmet then keep your eye out (get it?) for ones that are reinforced and with features like true vision.
Air Flow
Airflow is very important if you want fog-free vision. Airflow prevents lens fogging and promotes a much more airy helmet. Good helmets come with adjustable ventilation systems that can be changed on the go depending on necessity.
Safety Rating
Simply put, this is the most important feature of a helmet. If it doesn't provide protection it's just an expensive and heavy hat. Look for the DOT safety marks.
A Few Commonly Asked Questions
I'll answer them before you have to ask them.
How Tight Should Snowmobile Helmets Fit?
You should be able to feel all of the padding touching your head. You don't want it so tight you squeeze all the blood out of your head though.
What Is the Durability of a Helmet?
They're pretty sturdy, but like any other kind of helmet, if you take a big impact or crack it, then it must be replaced as it will not provide the required protection.
How Often Should I Replace Snowmobile Helmets?
Providing you haven't had any big impacts, a helmet can be expected to last between 3 to 5 years with care.
A Final Word from Me
Extreme sports are immensely fun. They are good for your body and your mind. I pursue winter sports with a passion but I know my limits.
I have had a lot of big tumbles in my time and I know I owe my life to high-quality safety gear. Take care out there and dress for the danger!