Introduction
If your skiing gear has been rotting in the cupboard for quite some duration, it is high time you planned a ski trip to the United States of America. The country is filled with a variety of terrains of varying difficulty.
To make your visit go as planned, it's a smart idea to make all the bookings as earliest possible as the best ski resorts in the USA have their particular opening and closing dates.
You might not be able to get the lodges if you are even a bit late as the crowds may get overwhelming!
Whether you are a self-sufficient skier or need a few refresher classes before you begin to glide through the powdered mountain, the ski resorts will try their best to make your adventure memorable.
Our Top Picks of the Best Ski Resort in Usa
Let's have a look at the best ski resorts in the U.S.
1. Vail Ski Resort
Looking for an adventure venue where you can take along your fluffy, four-pawed friend is tough. If you can't plan a trip without your pup, the best ski resort to opt for is the Vail Ski Resort.
Though you'll have to book in advance by paying an additional $50 per night, the management will make sure your pet enjoys the trip the most!
Features Worth-Mentioning
Travelers in today's time are quite conscious in terms of the carbon footprints they may leave wherever they go. If you are an eco-friendly traveler, here is some good news! This resort is eco-friendly and uses the least amount of paper and plastic.
From placing Wink Mattresses in the rooms to using Parachute linens, the management does ensure this place leaves the least amount of carbon residual in the environment.
Spanning over an area of 5,289 acres of cross-country trails and downhill ground, the skiable terrain is marvelous for beginners as well as experts. Lodging options available to you are extensive, even during the peak ski season.
Our personal favorite is the SLOPESIDE | Gravity Haus Vail owing to the amazing view it gives of nature. Or, you could also opt for the SWITCHBACK if you are planning a trip with the family or CATWALK for a tech desk if you are taking some work along.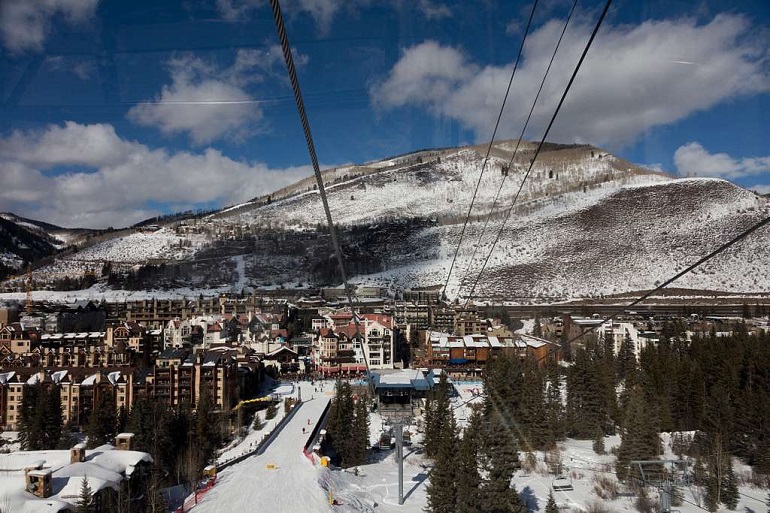 The most gorgeous trails you can enjoy after a long, hectic skiing adventure include the Booth Falls Trail, Betty Ford Alpine Gardens, and the Vail Scenic Gondola.
The closest airport to this resort is Eagle County Airport, which is merely 28 mi from Vail. The nearby town is also easily accessible, and you can easily stroll to it.
Avoid Crowds By Booking In Advance
While planning your trip, be aware that this year, the skiing season with natural snow will start on Nov 11, 2022, and end on Apr 24, 2023. Making your bookings on time would be a good idea, or you may surround yourself with a huge crowd and encounter long queues to buy lift tickets.
2. Snowbird resort
A weekend getaway where you get to ski with your family members and can avail yourself of an opportunity to perform a whole bunch of activities is what dreams are made of.
The snowbird resort lets you turn this dream into a reality. It's a great vacation spot for expert skiers as well as newbies!
Features You Can't Ignore
The Snowbird offers adventure freaks numerous options when it comes to skiing. This place offers everything from All-Mountain Guided Skiing to Helicopter Skiing and from Snowcat Skiing to Avalanche Education.
If you need a few refresher classes before you take off for skiing, the resort offers private and group guides for all ages and skill levels through its multiple mentor programs.
Season passes let you save big bucks at resorts in the U. S! Rather than splurging on buying an individual ticket for each activity for the family members, just get your hands on a pass, and you are good to go!
The Summit Pass offers unlimited skiing opportunities for ski enthusiasts who just can't get enough of the panoramic views of the terrain.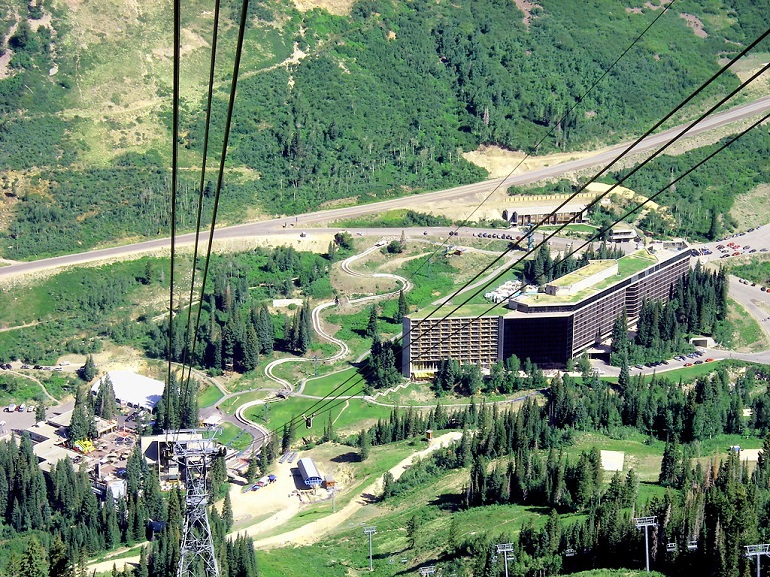 The Alta Bird pass offers phenomenal adventure potential if you are with kids, as it provides unlimited Tram and Chairlift access. We loved our Flex-4 Tix pass, which gave us an epic four-day adventure and a never-ending destination ski experience.
The resort is opening its ski activities on November 18, 2022, and this is when you should get your passes sorted. It is merely 29 miles away from the Salt Lake City International Airport. So you can surely take a flight from another part of the World to ski in this mountain resort.
If you fancy some post-adventure spa treatment, the Cliff spa at Snowbird will let you relax your body and refresh your mind. The spa also has special fitness classes for those enthusiasts who can't let go of a workout even on vacation.
Expensive Food And EXORBITANT Dinning
The only downside to this resort is the expensive food and exorbitant lift tickets! Honestly, the major amount of money we had to spend was on filling our bellies and exploring the mountain through the lift. If you have the budget for it, you will love it and the ski towns around it. You can learn about the cost of ski lifts & installation process.
3. Park City Mountain Resort
If you want to feast your eyes on some fresh mountain powder and look forward to treating yourself to a luxurious ski vacation, there is no place better than the Park City mountain resort.
The nightlife of the Park City mountain village should be an absolute bucket list item if you want to see how the locals delight over here.
Features THAT Make This Resort So Amazing
A great benefit of choosing this resort for the skiing adventure is that it's super close to the SLC airport. Both these spots are merely 37 km apart, and you won't even realize this distance owing to the amazing road conditions.
Also, it offers ski-in, which is a great choice to make for a quick ski adventure this season.
The Park City resort has six terrains, and advanced skiers just can't get enough of them. Spring skiing, however, is not possible as the resort is closed during this season.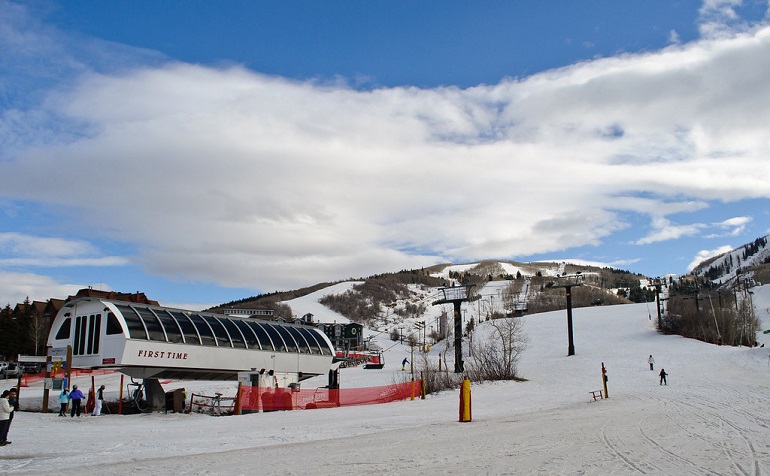 The huge acres of skiable terrain is enjoyable only during the winter season. This year around, the winter season starts on 18th Nov 2022.
East coast skiing on this mountain is absolutely marvelous. As you reach the top of it, before you glide down, just have a look around where you are. There is surely something magical about standing on this mighty mountain and peeking down at the stunning landscape.
Trails Not Groomed Enough For Expert skiers
The only problem we found with the terrain was that the blue trails were not groomed. This affects the experience of intermediate and advanced skiers. However, if you only want to ski on beginner terrain, you would love the entire ski area.
4. Telluride Ski Resort
What truly sets the Telluride Ski Resort apart from other resorts in the U.S is the fact that this place never sleeps. There is always something or the other happening, and the year-round activities keep it worth visiting at all times.
Features You Can't Miss
The lodging options available at the resort are extensive. Each and every hotel is so good that you would be confused, just like us, while choosing one.
The most outstanding ones are Lumier With Inspirato if you are looking for a super-friendly staff, Inn at Lost Creek if you want to wake up to a great view every morning, and the Camel's garden hotel for aesthetically pleasant rooms.
Do you despise packing all the ski equipment and taking it to the resort? Well, this place offers you a great rescue.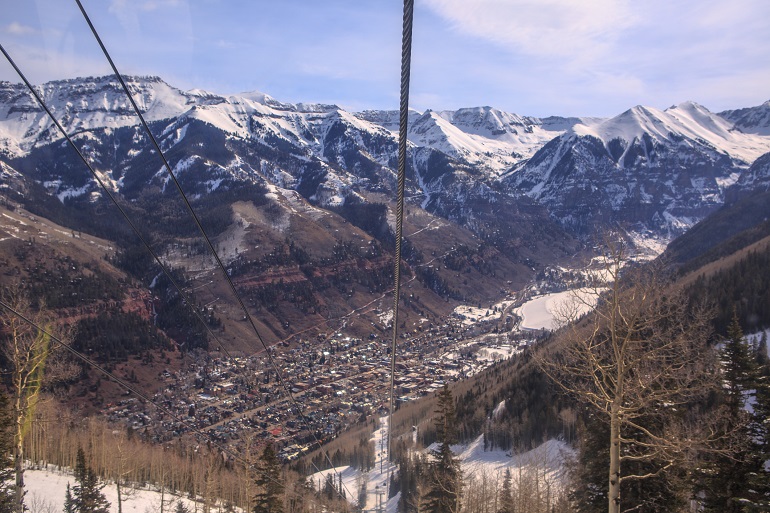 You can rent skiing equipment at the slope side locations. If you want the rental process to be super-fast and don't want to slog while waiting in long queues, simply make prior reservations online.
The resort arranges exceptional ski school programs for beginner and intermediate skiers. This resort offers everything from private lessons to children's group lessons and adult group lessons to the adaptive program.
In the truest sense, you get to experience the best mentoring program at this resort for a varied terrain.
Chairlifts Need An Upgrade
The chairlifts working at the resort are a bit too old. At times, we would fear them breaking down right in the middle of the tour. Thankfully, that never happened! Upgrading them would be a great step for the management.
5. Jackson Hole Mountain Resort
The Jackson Hole mountain resort has two terrains that become a natural playground for advanced and expert skiers. However, the Four Burton Stash Parks are a great choice to glide through freely for beginner skiers.
Compared to other resorts in the U.S, it's always keen to offer its skiers a way to cut the adventure cost.
Features Worth Mentioning
What excites us the most while planning a trip is finding the opportunities that let us save maximum money. For that, we are always on the lookout for discount options.
While visiting Jackson hole for skiing, what we did was that rather than buying our own new skiing equipment, we got it on rent from the resort. We made an advance payment online and availed ourselves of a 15% discount. Isn't that amazing?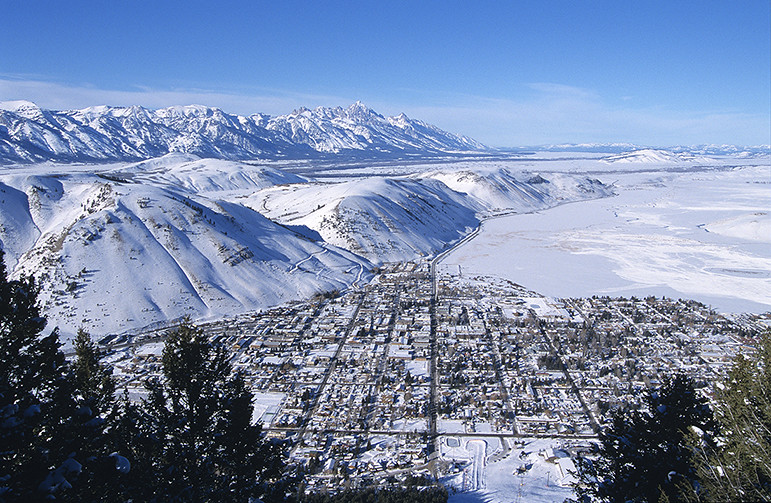 We'll let out one more secret! Buying season passes not only helps save bucks but also the annoyance of having to stand through long queues to buy tickets.
For this season, the resort offers amazing passes, including the Rendezvous peak pass for the adults, the Grand pass for unlimited skiing option, the Grand bypass for the never ending skiing with blackouts, and a ten-day plus pass for 24 days free skiing!
The resort opens its doors for the powderhounds on 25th Nov 2022. Go grab your passes fast!
Jackson Hole mountain has an extensive history associated with it. Hence, it gives an opportunity for families to visit historical places, view the wildlife, and visit the national parks.
Kids who can't ski don't need to be left alone as this resort provides facilities really intended for families. This place offers great adventurous activities for them as well, including the transformer bumps, ice skating rink, the Stash Parks, and Stoneville.
To have a closer look at nature, the Elk Refuge Sleigh Ride would turn into an adventure of a lifetime.
Long Queues At Tram and Lift Ticket Window
The only hassle we had to encounter was the long waiting time at the ticket counter of the tram and lift. The management could definitely come up with a better plan to manage the crowd and 0ver-burdened service providers.
6. Breckenridge Ski Resort
For the admirers of the winter wonderland and beauty exuded by the snow, the majestic sight of the powder-covered mountains is a sight to behold!
The Breckenridge ski resort offers world-class skiing to brave hearts who love twisting and turning through the expert terrain.
Features That Offer You A Fulfilling Experience
This resort is a must item on your bucket list because there is always something happening there. A festival is being celebrated, or there is some event. One thing is for sure you will find plenty of things to do even after a long, exciting experience of skiing.
An avid winter season lover would testify that there is nothing like the winter of Breckenridge. Skiing on the mountain's gentle slopes is definitely an experience that a skier should have at least once in his lifetime. Just put your best ski goggles on and set on this adventure!
It's not the only skiing experience that's worth mentioning here! Rather, this magnificent mountain offers you a lot of adventures. For starters, strolling around Main Street makes one feel nostalgic for the 80's era. It's so charming that you wouldn't want to return!
The McCullough Gulch is a hiking trail with the best snow that has fewer crowds, even during the peak season, letting you hike in peace. For a better view of nature, visit the Hoosier Pass, and you will have its beauty etched in your heart for a lifetime.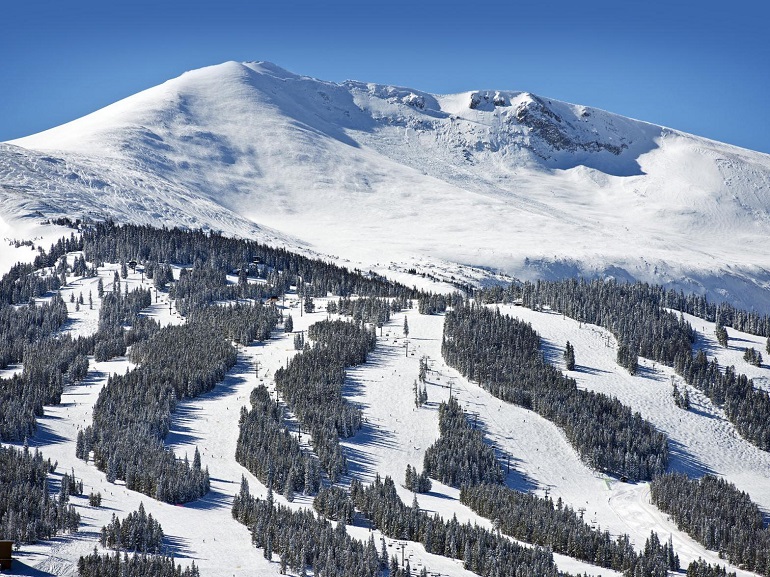 Needless to say, looking for a decent place to fill the belly up after a physically strenuous skiing experience is not fun.
However, if you are at Breckenridge, you don't need to worry about your appetite. Many places offer finger-licking, delicious food, such as the Hearthstone restaurant, Ember, and the Columbine Cafe.
Wanna Save Money? Try Skipping The Parking Fee!
The parking fee by the resort is something that baffled us, honestly. Paying twenty-five bucks for it didn't feel justified. However, if you don't have a personal vehicle along, you won't have to worry about this additional cost!
7. Beaver Creek
Honestly, planning a skiing trip with kids is such a hassle. You don't want to take them on a challenging terrain that would affect their confidence. Also, you have to spend some extra hours looking for uncrowded slopes and less-occupied terrains.
Well, if you want a kids-friendly skiing resort, head over to Beaver Creek, and you will never regret it.
It is one of the top resorts when it comes to safety, comfort, and the friendly attitude of the management. The resort has intermediate terrain for the kids, while the experts can opt for the advanced one.
Also, when you have kids who may get tired way too soon, you can avail yourself of the public transport opportunity.
The winter wonderland at Beaver Creek is indeed majestic! However, it's gonna be chilly, so make sure you pack your best ski jacket in the luggage!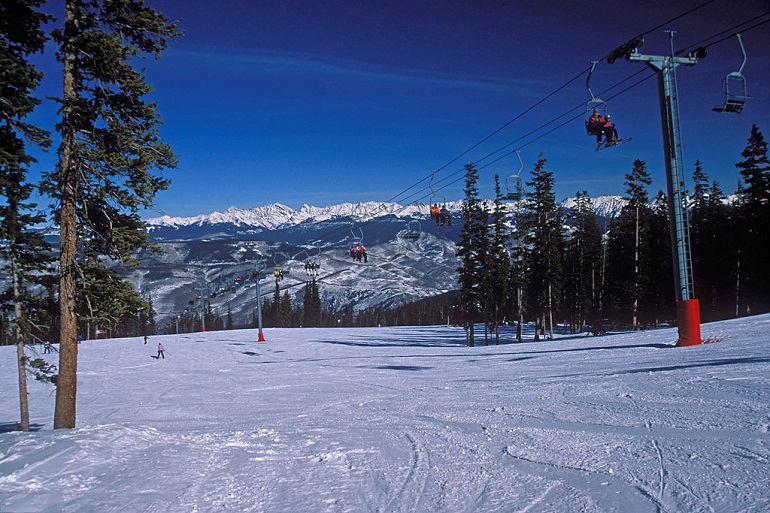 If budget is not an issue and you want an exclusive spa treatment with your significant other, lodging at the Park Hyatt Beaver Creek Resort and Spa is a great idea! In case your kids love having dips in the swimming pool, book your rooms at The Osprey at Beaver Creek.
Want to go for a cost-effective option, go for the Beaver Creek Lodge. If luxury is all you want, you can book a special table for the entire family on the mountain at Beano's Cabin, Zach's Cabin, or Allie's Cabin.
Public Transport Is A Hassle
Though public transport is available, getting it is not easy as most people are vying for it. Even advance booking doesn't work in this case. But if everyone in the family loves to walk, there's nothing to worry about!
8. Steamboat Resort
The powder-covered slopes and tree skiing are surely two great opportunities for a ski enthusiast, and the Steamboat resort offers them both to them.
With a total of 165 trails covered with champaign powder, this is surely the best tree skiing spot you would ever set your foot on.
The ski area is also pretty huge, letting you ski out just the way you want. Make sure you have the best ski gloves that will let you hold through the skiboard throughout the twists and turns!
Features To Look For
Are you one of those people who can't choose their ski equipment without trying it out extensively?
Well, we are glad to report that the management is super-patient with the skeptical skiers and lets them have all the time in the world to choose the right gear. You can try on several pieces before selecting the best ski helmet. Once you pick it up, you can have it for rental purposes.
If you are a beginner, this mountain resort offers you just the right kind of lessons at its ski school. Alongside this, during the winter season, you would also get a shuttle service from the airport to the resort to make your trip comfortable.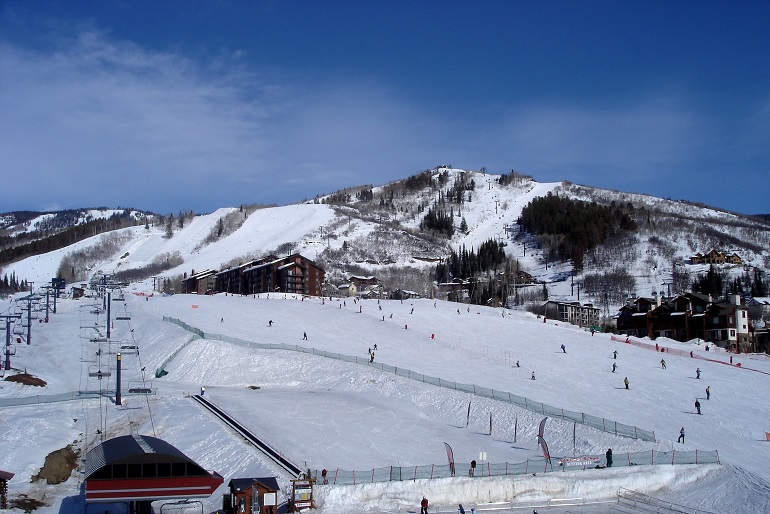 Even during the peak ski season, you won't have to struggle much to find the right lodging as numerous reasonable options are available.
Be Quick In Your Bookings
Be warned! This is one of the most popular resorts in the U.S, and if you falter at bookings, you may end up having to miss visiting its multiple terrain parks.
Actually, here is a secret! If you make a booking before December ends, you will be able to save as much as 20% on a four-night stay. Go up for the grabs, NOW!
Conclusion
Most of the time, weather on the trails during winter is largely unpredictable. If you are a complete beginner, make sure to choose a resort that offers basic mentoring lessons.
Also, the best ski resorts enhance the value of your experience manifold simply by offering varied terrain to ski on, comfortable lodges, scrumptious food, and well-managed services even during the peak season.
Related Guide: