Once you have been skiing long enough, that crisp sound of snow being carved up by your skis doesn't have the same ring to it. Don't get me wrong, it'll always be a satisfying sound, but after a while, it begins to lose its luster.
When you find yourself humming to a made-up beat, that's when you know it's time to bring some deep-bass headphones and your favorite music player.
If I had to choose between the annoying chatter of other skiers and the Misfits as my background ambient noise, let's just say it wouldn't take me long to decide.
You're agreeing with me, aren't you? If so, then head down below, where you'll find everything from the best Bluetooth earbuds with a balanced sound to stylish ski headphones that let you adjust volume and skip tracks without having to take your warm ski gloves off.
Whether skiing or snowboarding, the party has arrived!
Best Hands-Free Option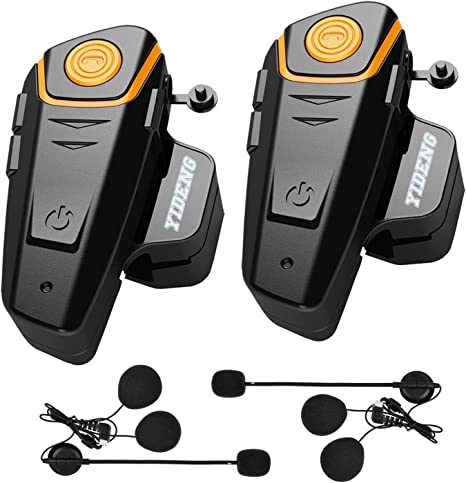 Yideng Bluetooth Headset
BRAND:YIDENG
CONNECTIVITY TECHNOLOGIES:

WIRELESS
Best Budget Option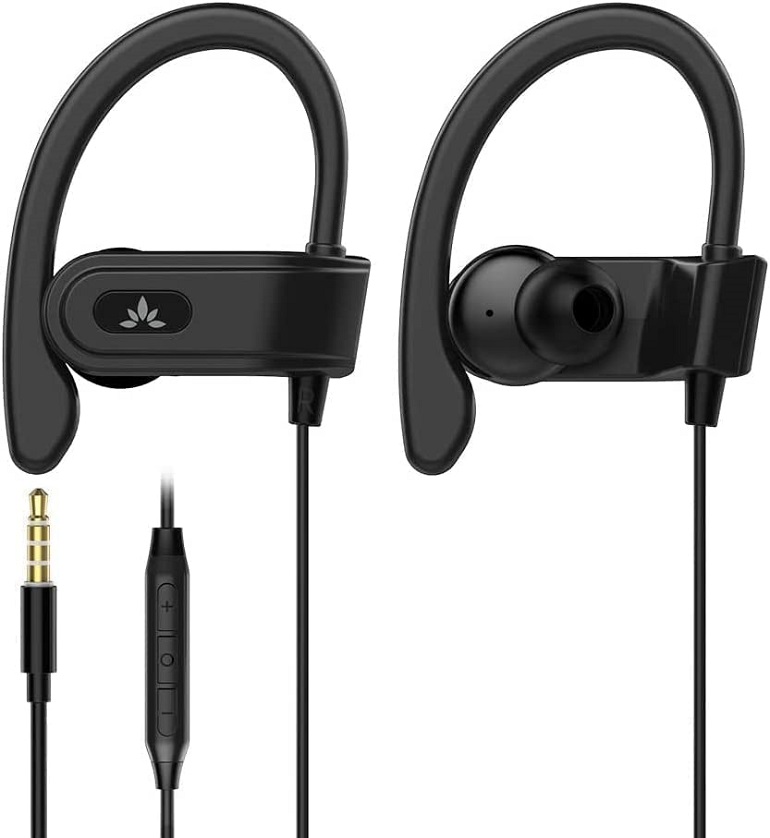 Avantree E171 Sports Earbuds
BRAND:

AVANTREE

CONNECTIVITY TECHNOLOGIES:

WIRED
Best Wired Build Quality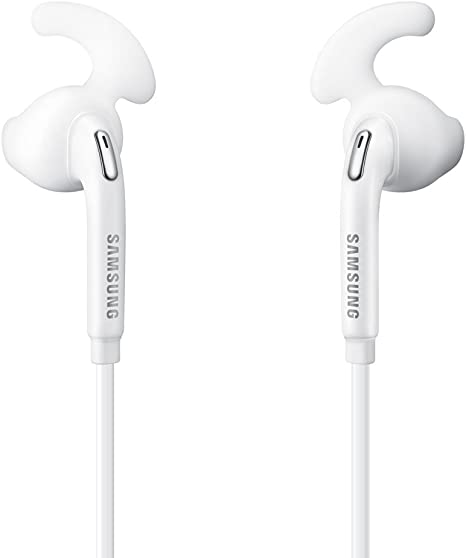 Samsung Active InEar Headphones
BRAND:SAMSUNG
CONNECTIVITY TECHNOLOGIES:

WIRED
Universal Compatibility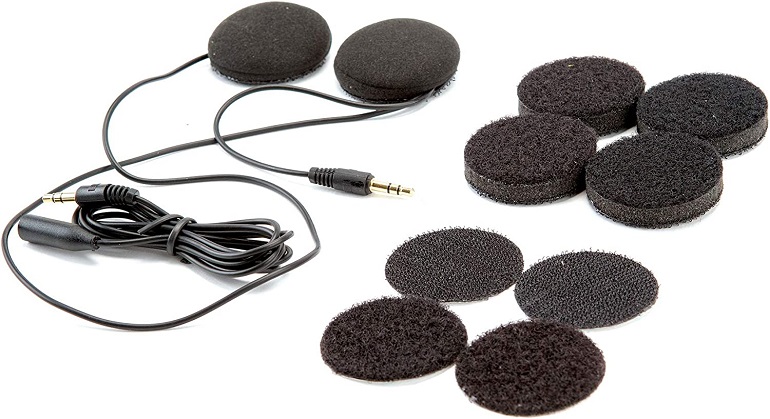 UCLEAR Digital Pulse Helmet Speakers
Brand:UClear
Connectivity technologies:

Auxiliary
Best of the Rest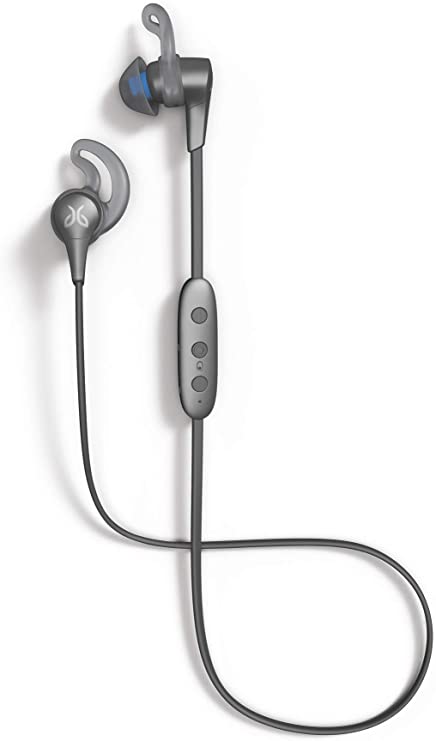 Jaybird X4 Wireless Headphones
BRAND:JAYBIRD
CONNECTIVITY TECHNOLOGIES:BLUETOOTH
Best Wireless Headphones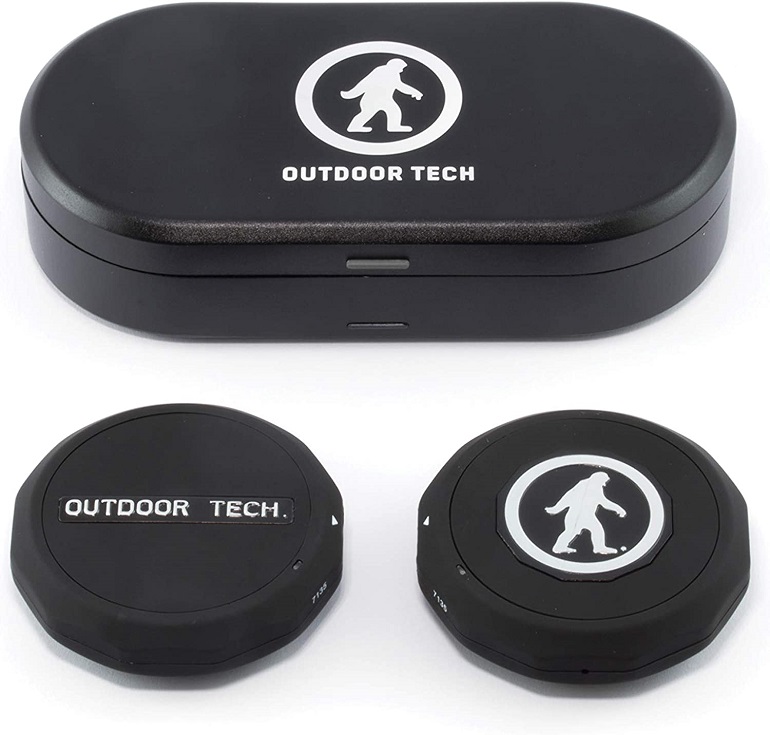 Outdoor Tech Chips Ultra
Brand:Outdoor Tech
Connectivity technologies:Bluetooth
Best of the Rest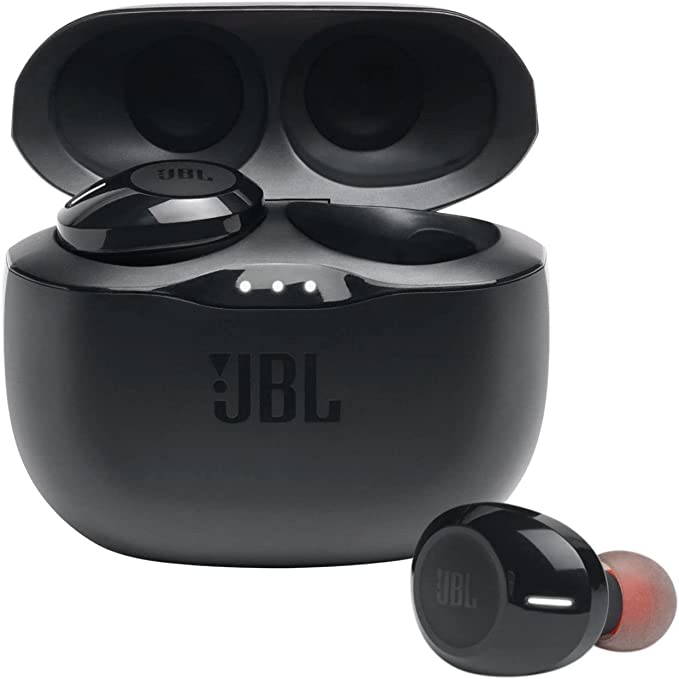 JBL Tune 125TWS
Brand: JBL
CONNECTIVITY TECHNOLOGIES:BLUETOOTH
The 7 Best Headphones for Skiing
The best headphones for skiing are a diverse and quality bunch. Their design addresses issues that you hadn't thought of or that you haven't come across yet. Now that is some high-grade forward thinking.
While you can listen to music with your regular headphones, those headphones will lack the ski-specific features that the headphones listed below do. The best part is that even if you aren't skiing or snowboarding, many of the headphones on our list can be used in other activities as well.
I mean, sweat-resistant qualities are great whether you are surrounded by snow or not. High-quality audio is something that you'll always want. The list goes on, and when it comes to these wireless earbuds, clear sound and user-intuitive volume control are just the tips of the iceberg.
Iceberg, get it, it's a cold reference since we are talking about skiing. Okay, I'll stop now!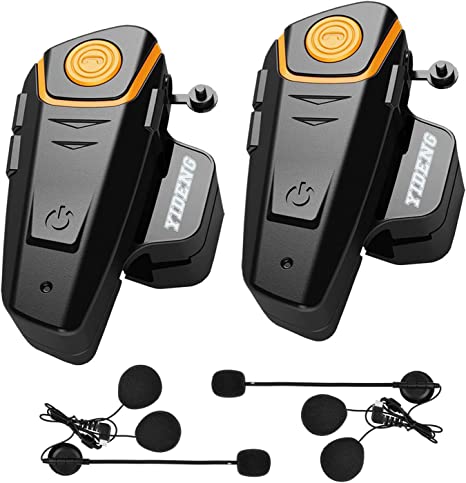 The future has arrived, and it does so in stunning fashion. Yideng came out with a headset that just screams "techno-wave". I'm pretty sure that's a genre of music, everything is nowadays.
Anyway, this Bluetooth headset has a hearty eight hours of battery life per charge. It's enough to blare out an average workday or to ski your entire day away. While this battery length may not be as impressive as our previous iteration, the reason for the smaller length is.
The Yideng headset has an advanced audio distribution profile. What this means is that no matter the turbulence, intensity, or conditions, you are going to get the best quality audio blasted straight into your ears.
A sound system this good would be enough to warrant a purchase, but Yideng decided that it didn't want to leave it at that.
You can control and operate this headset, completely hands-free. What's more, should you prefer buttons, you have those at your disposal as well.
The point is that the choice is yours, and any ski gear that gives you options is a winner in my eyes. There are a million reasons to pick up this headset, quality is just one of them.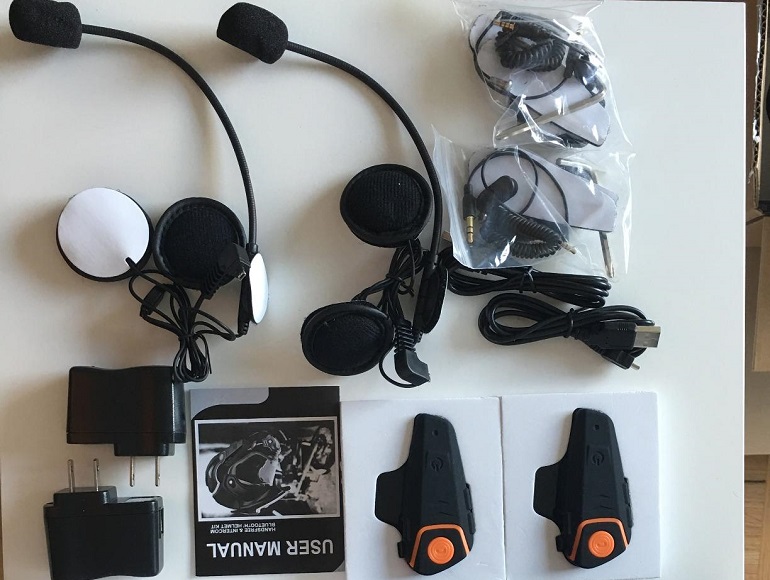 Features
Wired or Wireless: Wireless
Control System: Hands-free and button controls
Battery Life: 8 hours of battery duration
Sound System: Advanced Audio Distribution Profile
Warranty: Not available
Pros
Comes with hands-free FM radio support.
Has an intuitive control panel that is easy to understand and operate.
It's an awesome-looking headset that doesn't skimp on quality.
Cons
Can be a bit bulky for some.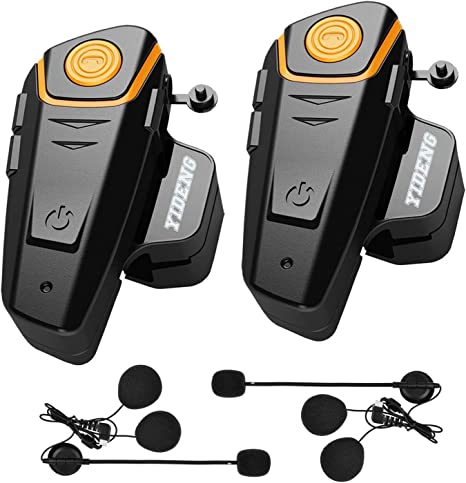 Yideng Bluetooth Headset
The price of "Yideng Bluetooth Headset " varies, so check the latest price at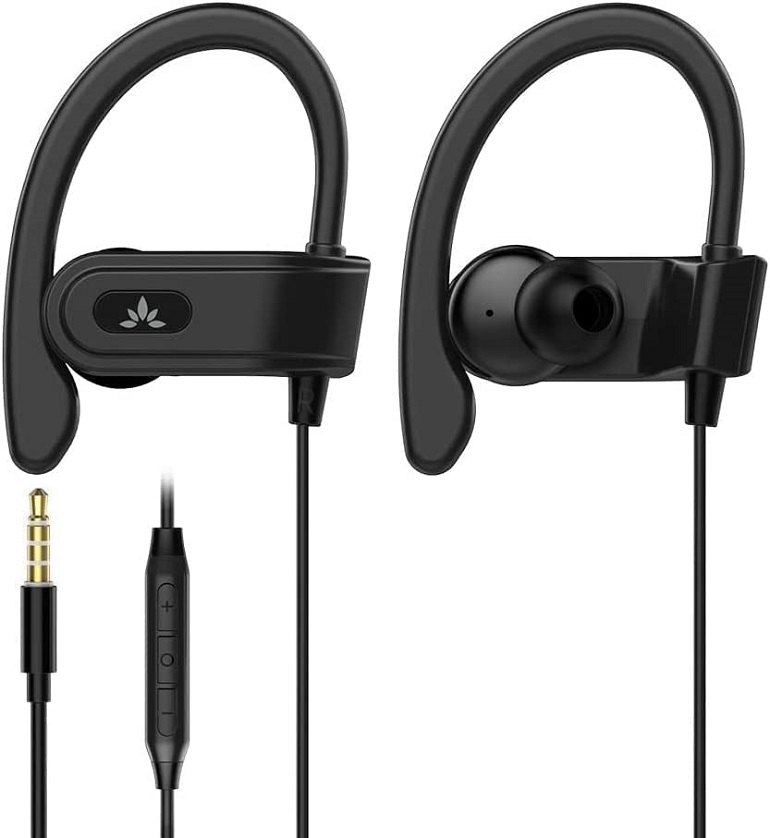 Every now and then, there comes ski gear or wear that baffles me when it comes to its price. The Avantree earbuds are one of those items.
Not only are these the cheapest earbuds on the list, but they are also the cheapest high-quality earbuds that you'll ever find at this price point.
Sure, they may not be wireless breakthroughs like the Yidengs or the Tech Ultras, but sometimes it's best to keep it simple. Simple gear is easy-to-use and just have a good time with. Besides, you won't have to worry about annoying chargers or short battery duration.
Wired earbuds can be used for as long as you are willing to use them. The fun doesn't stop until you decide to stop it. These wired earbuds come with a control system.
Attached to one of the audio wires is a simple control system that features three buttons. This is a running theme that you'll notice in our other wired picks but only because of how great this system is.
As I said before, simple is better, more often than not. And with a built-in microphone and 95db audio quality, I'd say simple is a lot better!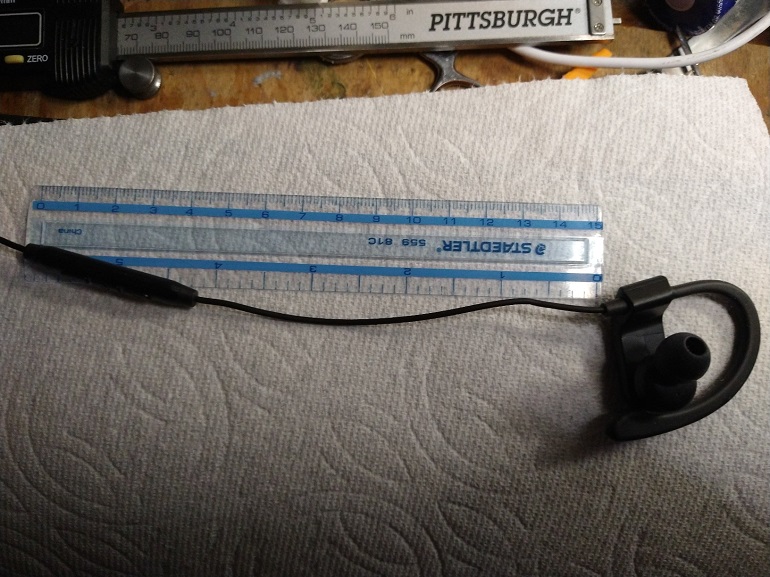 Features
Wired or Wireless: Wired
Control System: In-line control serves various functions
Battery Life: No battery, it's wired
Sound System: 95db audio quality
Warranty: Two years upon registration
Pros
Safely secured by over-the-ear hooks, no loose fit.
Built-in microphone for phone calls and voice commands.
Simple in-line controls can be used for a number of features.
Cons
May be difficult to operate in-line controls with gloves on.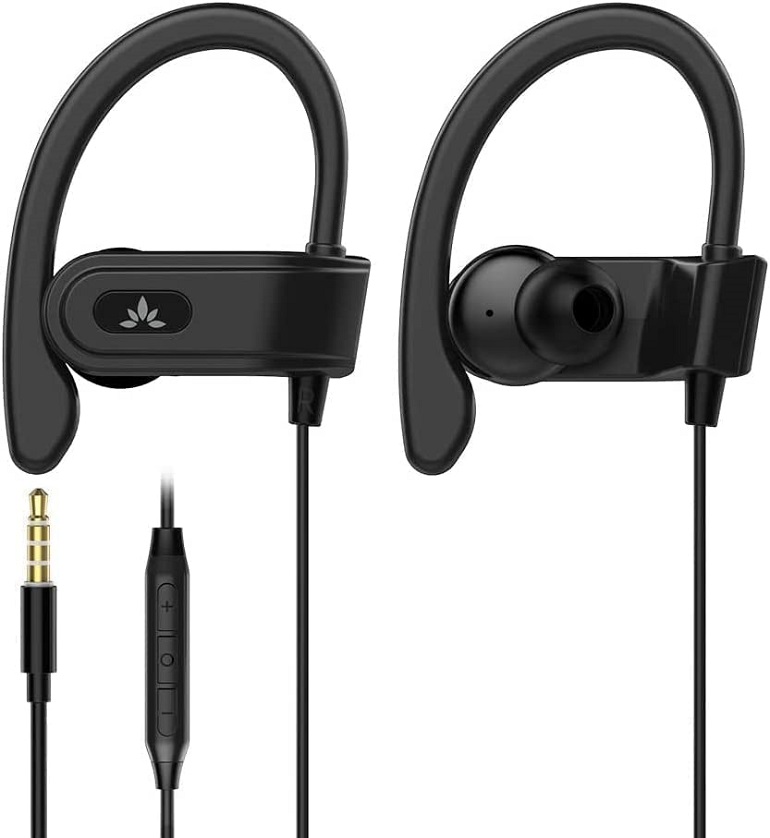 Avantree E171 Sports Earbuds
The price of "Avantree E171 Sports Earbuds" varies, so check the latest price at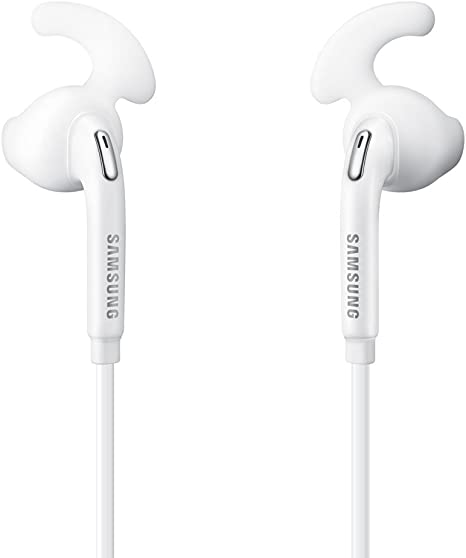 Samsung is known for making all kinds of quality products. There are some consumers who prefer to stick to recognized brands. I get it, you'd rather not take any risks with your money.
If that's the case, then why not shell out those dollars, or euros, or whatever, for the Samsung active in-ear headphones? These headphones have got a very unique design that won't take you long to get used to.
Each earbud has a contoured gel base, this is followed up by wings that extend outward to better fit your ear. This strange design fulfills two purposes.
One, you get a really comfortable fit. I know that may not seem like the case when looking at these earbuds, but I assure you that they are comfortable.
The second benefit of the gel contour wing design is that it secures your earbuds better than the common headphone design.
It seems like user comfort was integral to the design of these Samsung headphones because the audio jack cable has also seen some touch-ups.
The entire audio jack cable is tangle free. That's right, that annoying knot of cable is a thing of the past. To top it all off, you get to pick from four color options.
With this product, Samsung reminds us why it's one of the biggest companies in the world.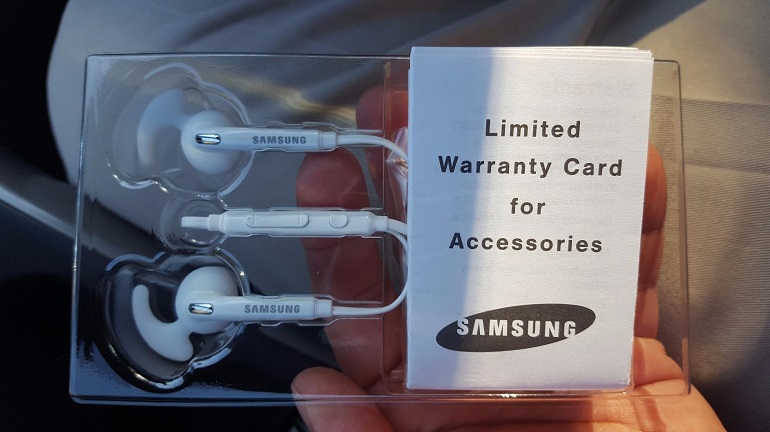 Features
Wired or Wireless: Wired
Control System: In-line 3 button controls
Battery Life: No battery
Sound System: 12mm speakers
Warranty: Not available
Pros
Has an awesome tangle-free audio jack cable.
Multiple color options to choose from. A choice for everyone.
Has contoured ear gels that come with wings for long-term comfort.
Cons
Can take a while to get used to ear gels and wings.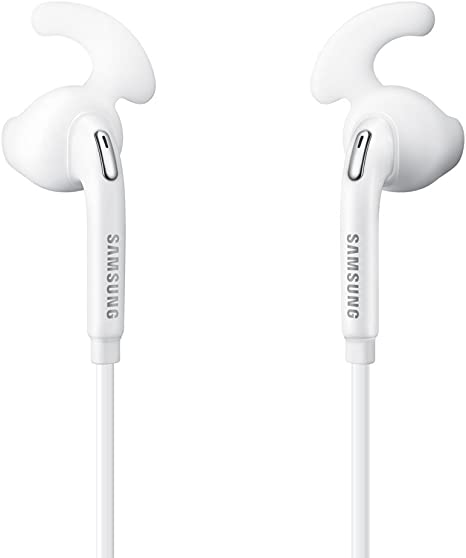 Samsung Active InEar Headphones
The price of "Samsung Active InEar Headphones" varies, so check the latest price at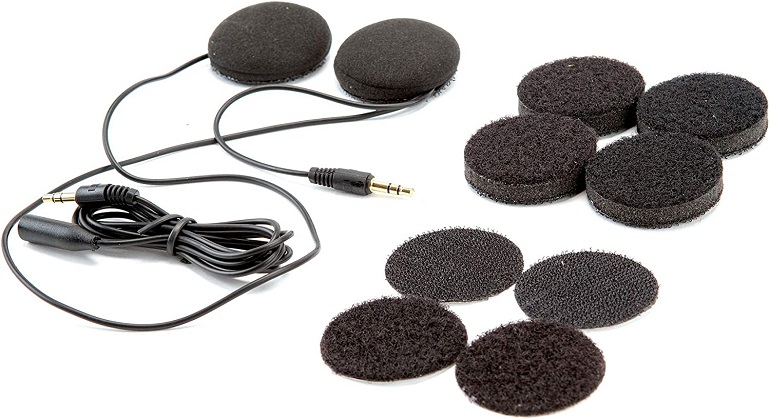 How is it possible that one of our top picks for the best skiing headphones are headphones that don't even come with control buttons on the cord? Well, the Uclear digital pulse earbuds had so many other great features that the pros definitely outweighed the cons.
Is there at least a built-in microphone? The answer is also no but what there is, is fantastic sound quality at an insanely reasonable price. Now, they aren't the lowest-priced ski headphones on our list, but the price is low enough to catch your attention.
Especially when you take into account the 40mm drivers that are powering each bud. You can also forget about having to worry about needing a long battery life because wired headphones don't need any chargers or batteries.
It's just you, your phone, the Uclear Digital Pulses, and their incredible sound quality. What a beautiful family!
What about installing them, are you going to need to fork over a few dollars more to get a compatible mounting kit?
Nope, the Digital Pulses come with their own installation mounting kit and a 3.5mm audio jack that is sure to be compatible with any best ski helmet you have lying around.
They'll snugly fit within most helmet communication systems, and you can use the velcro pads in the mounting kit to secure them into place.
Go ahead, do a 720, I guarantee that the high-quality music will still be playing once you land. Hopefully, it's on your feet.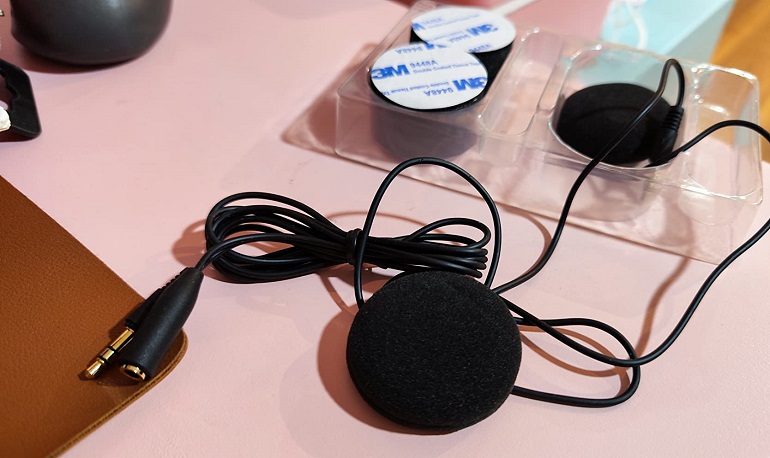 Features
Wired or Wireless: Wired
Control System: You'll have to use your phone
Battery Life: Wired, no battery
Sound System: 3.5mm stereo audio jack and 40mm drivers
Warranty: Not available
Pros
Great quality that comes at a surprisingly low price.
Universal compatibility thanks to its 3.5 audio cable jack.
Comes with its own installation mount set.
Cons
No control button on the cord.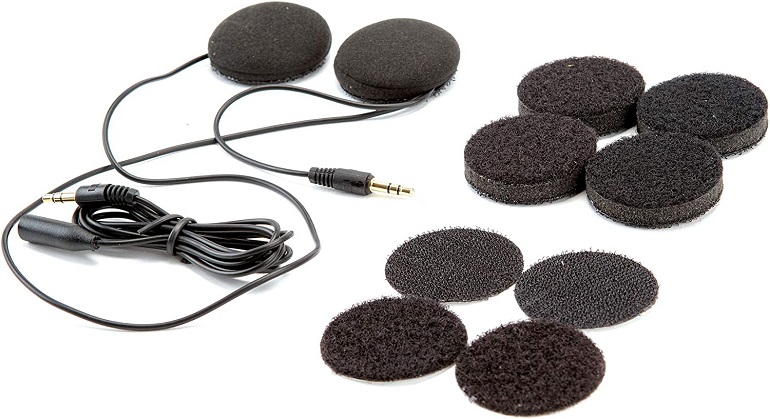 UCLEAR Digital Pulse Helmet Speakers
The price of "UCLEAR Digital Pulse Helmet Speakers" varies, so check the latest price at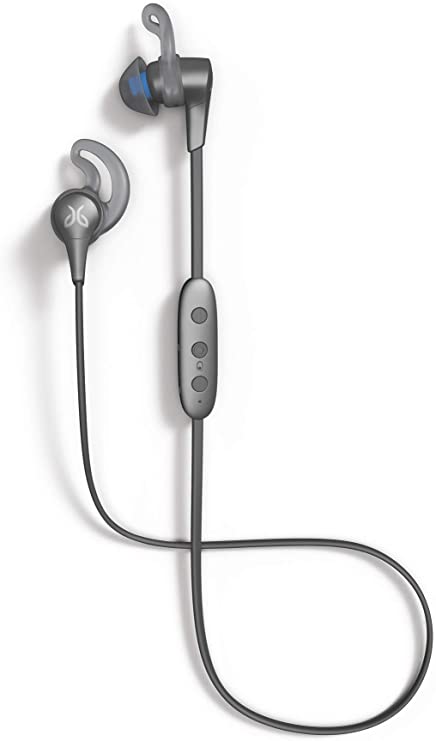 Now, we have arrived at the Jaybirds X4s. This Bluetooth headset has a decent battery duration of eight hours. Certainly better than many wireless options.
In way of a control system, the X4s marks the return of the three-button controls from previous wired entries on our list.
That's what I love about the Jaybird X4s, they either improve upon what other headphones and speakers offer, or they take the best features and add them to their build. For example, this headset has 99db audio sensitivity.
This means that the quality here is better than in the Avantrees headphones from before. The X4s also offer a secure fit, they've got ear hooks that go over the top of your ears and firmly keep your buds in place.
Unlike other headsets, the overall build of the X4s is slim. Easy to fit and wear with any helmet or hat that you have.
With a great comfortable design and premium audio quality, there aren't many headsets that are a better option than the X4s.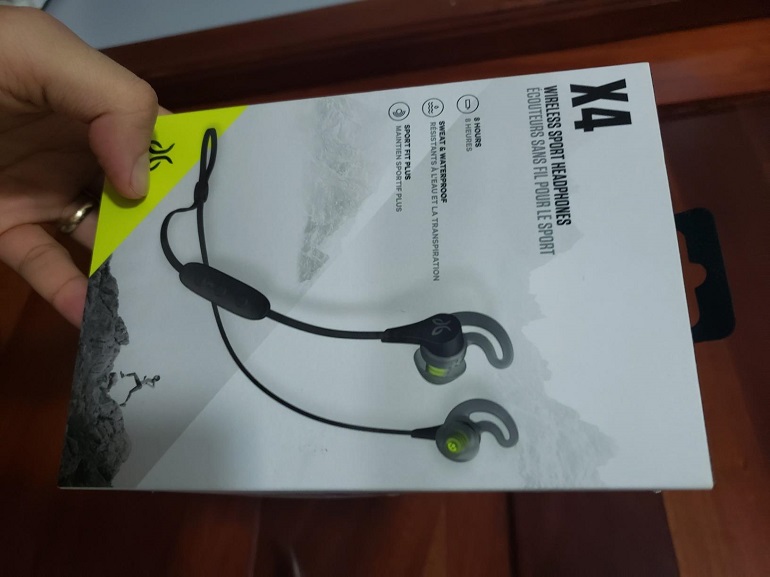 Features
Wired or Wireless: Wireless
Control System: Simple three-button controls
Battery Life: 8 hours
Sound System: 99 dB audio sensitivity
Warranty: Not available
Pros
Slender design that is unobtrusive. Sure to fit any helmet.
These are worn over your ears, they won't slip out even during your gnarliest flips.
Solid 8 hours of usage at any volume per charge.
Cons
Wish it was easier to customize the sound EQ.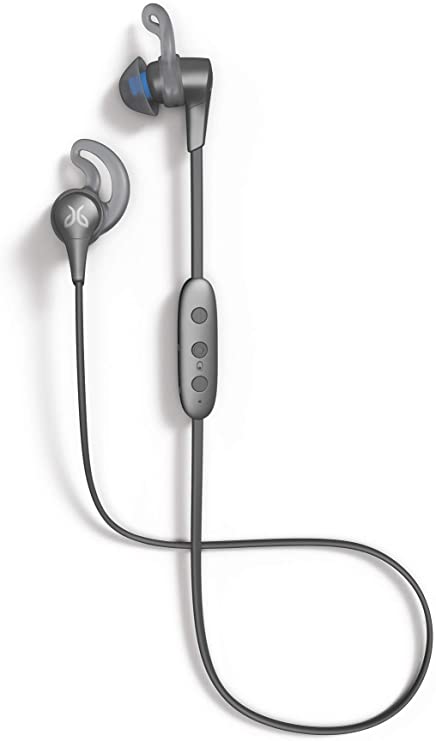 Jaybird X4 Wireless Bluetooth Headphones
The price of "Jaybird X4 Wireless Bluetooth Headphones" varies, so check the latest price at
If you're anything like me, you want to get as much as possible out of the experience when you go skiing or snowboarding, often requiring some audio stimulation.
Unfortunately, some of us simply cannot use regular headphones with helmets. Get ready to feel the loud tunes with these best Bluetooth headphones for snowboarders or skiers that you can mount inside of a helmet.
The Chips can easily fit into the ear flaps of your snow helmet and are made of durable and light materials. They are lightweight and small enough to make them virtually undetectable inside the helmet.
They got 44 mm drivers on them, so you know it puts out some good sound. It is enough for the person next to you to hear what you are listening to, so you really should consider listening to something not questionable!
They give you a 10- hour use on a full charge and an equally impressive 280 hours on standby. I never ran out of battery, even after a long day of constantly playing tunes. It also comes with a cable in case the battery dies.
Bluetooth connects quickly and remembers paired devices, so you don't have to re-pair them with your phone after a while. The Bluetooth connectivity works within a 30-foot range.
They have significantly large buttons so that you can access them with even your bulkiest gloves! You can change the volume, play tracks and even answer calls with a series of button presses, which may take some getting used to. But once you get it down, the rest is fairly simple.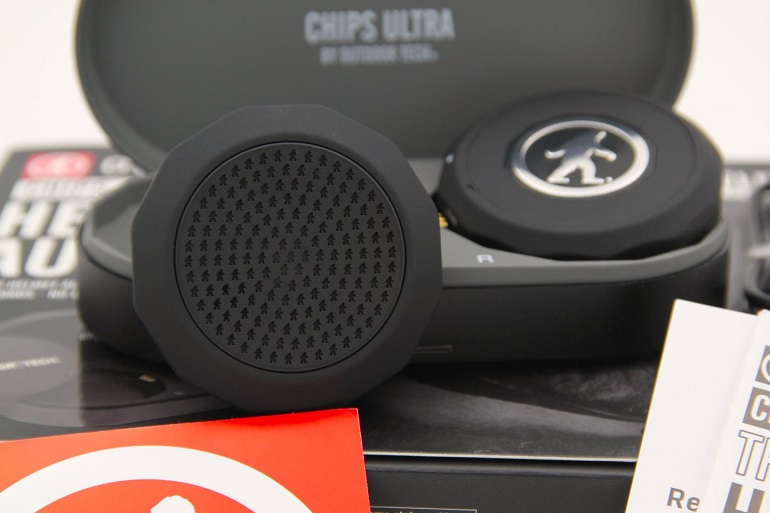 Features
Wired or Wireless: Wireless
Control System: Glove-friendly button control
Battery Life: up to 10 hours, 280 hours on standby
Sound System: 40mm drivers
Warranty: 1 year
Pros
Large buttons for easy accessibility.
Lightweight and durable and provides good quality sound.
Adequate battery.
Cons
The built-in microphone may have trouble hearing in windy conditions.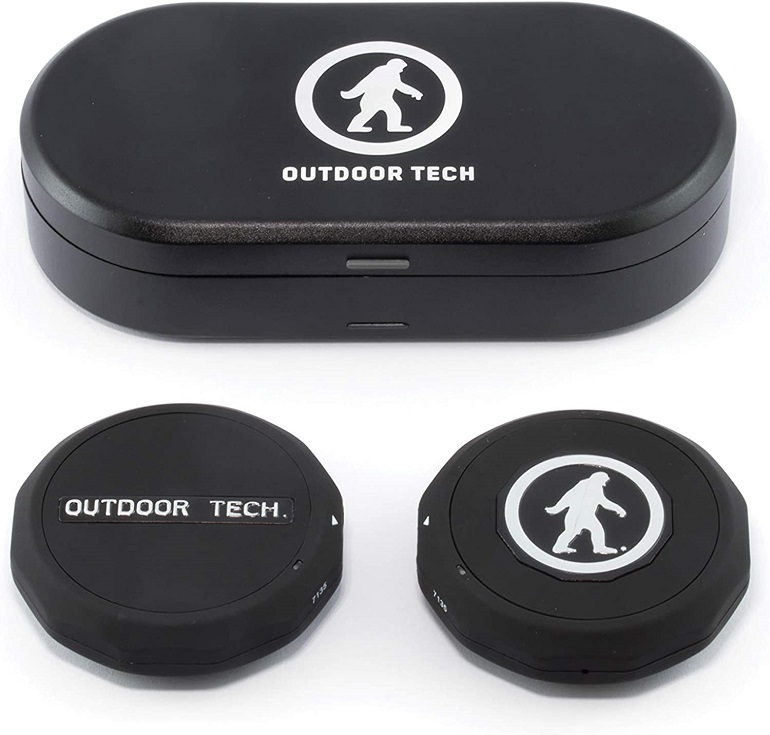 Outdoor Tech Chips Ultra
The price of "Outdoor Tech Chips Ultra" varies, so check the latest price at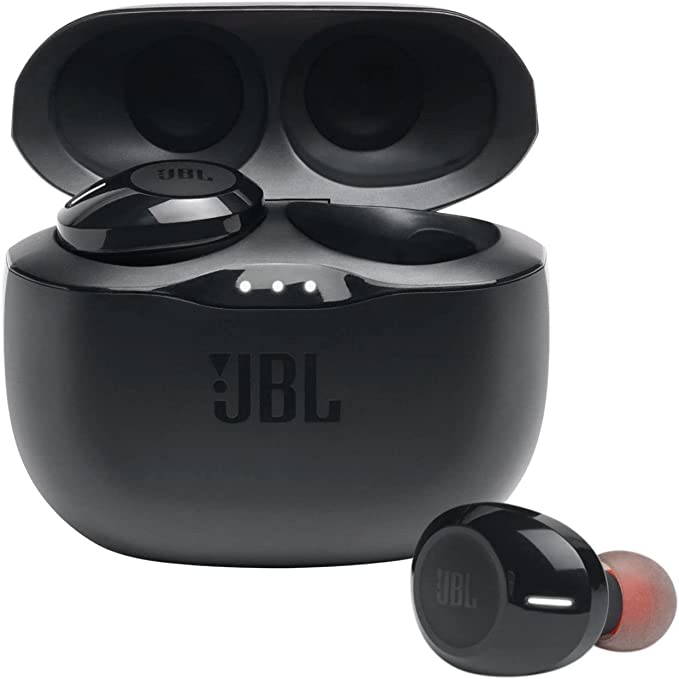 The JBL Tune 125TWS Truly Wireless is easy to use and truly wireless, as the name suggests. They have a solid profile and are lightweight, which makes them simple to carry around.
You get four color options for the JBL Tune 125 TWS: "Pink," "Black," "White," and "Blue." Earbuds use Bluetooth 5.0, which has good strength but a moderate range.
I don't like the fact that they lack many features and have a charging case that is unnecessarily big.
It has a reasonable level of comfort. They do not stick out of your ears, but not everyone likes the deep in-ear fit. Physical controls that force the earbuds deeper into your ears are also annoying.
Although not as secure as some sports-oriented models and unsuitable for heavy exercise, stability is fairly good.
They are very breathable and shouldn't make you sweat more than usual because they don't hold heat against your ears. But, they lack an IP rating for water and dust resistance.
The buttons are clicky and simple to use, but there is no way to change the volume, and the control scheme is very limited. For the majority of commands, there are also no beeps or voice prompts. Sadly, they also lack any kind of companion software, so there's not much you can do.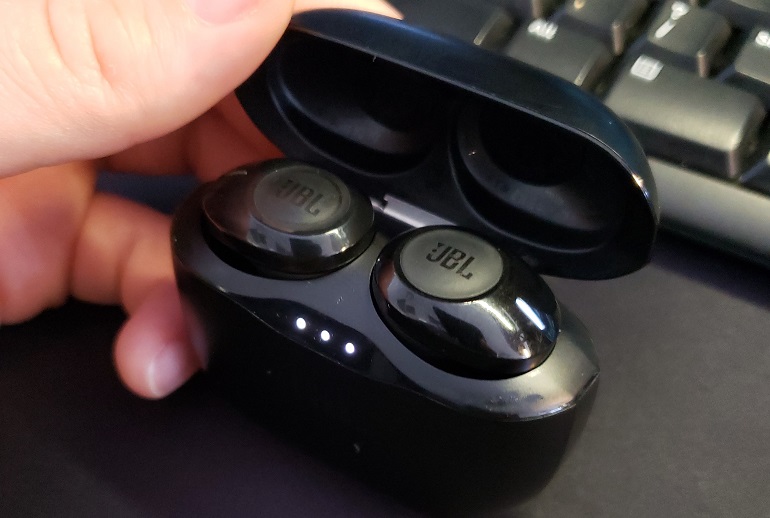 The battery duration on a single charge endures 9 hours and 14 minutes. If you need a quick boost, the charging case supports fast charging and provides an additional 24 hours of runtime.
Built-in microphones provide excellent clarity in a quiet setting. But, the quality significantly declines when you move to a noisy location.
Features
Wired or Wireless: Truly wireless
Control System: Single button to access different features
Battery Life: more than 9 hours
Sound System: 5.8mm dynamic drivers
Warranty: 1 year
Pros
Decent sound quality
Very comfortable fit
Long battery life

Cons
Very limited features
No companion app
Not water or dust resistance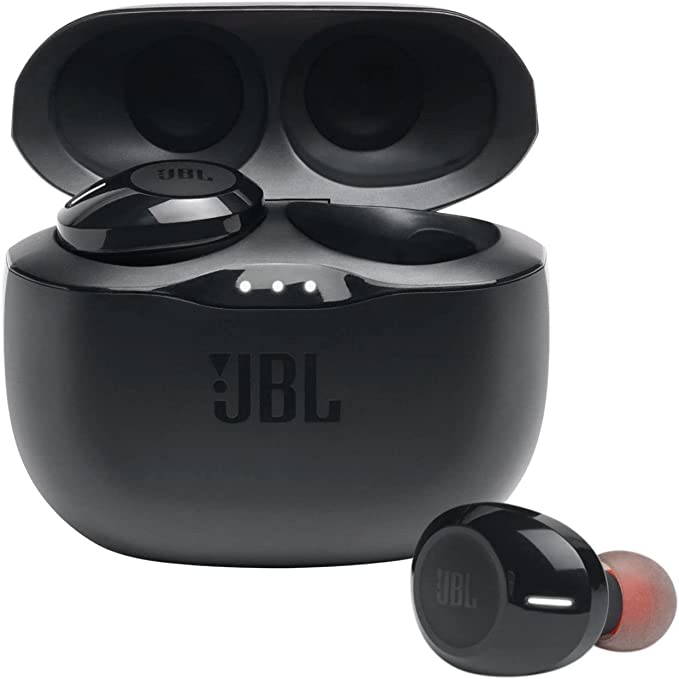 JBL Tune 125TWS
The price of "JBL Tune 125TWS" varies, so check the latest price at
How To Pick Out The Best Skiing Headphones
Money's tight, and you worked hard for your money, so don't throw it away carelessly. If you are going to get headphones, then you might as well get the best ones on the market.
But how do you know which pair is right for you? Do you care about durability, sound design, look, or convenience the most?
It doesn't matter what you answered because there's an option for you listed above. To make the right choice, take the time to read the guide below.
We are going to break down how to determine whether your headphones are the real deal or not.
The Sound Quality of Your Ski Headphones
Sound quality, what is the point of getting headphones for skiing if the sound isn't any good? There's no point! How can you ensure that you get great-sounding headphones?
The easiest way is to get any of the headphones listed above. Each of the headphones on our list has superior sound and build quality with advanced noise control technology.
Notice, that as far as audio depth is concerned, wired buds are better than wireless ones. The sound is transmitted directly from the audio devices and straight to your ears.
It is understandable if you wish to stay away from wires. I don't blame you, between phone chargers, laptop chargers, computer cables, internet cables, and who knows what else, the average home is already half-cyborg.
If you want great audio output but don't want wired buds then the Yideng Bluetooth headset should be right up your alley.
All in all, sound depth and clarity come down to the speakers in your headphones. As well as the build of your headphones. If you've got best headphones that make for great resonance, then you are going to have a good time.
Wired Vs Wireless Headphones
There are two sides to this argument, and both of them have some very valid reasons for choosing one over the other. Let's break them down.
Something to keep in mind is how organized you are. With wireless Bluetooth headphones, it wouldn't take long for a messy person to misplace them.
I know some people that have lost their new headphones in less than a week!
However, wired earbuds can become tangled, and straightening them out feels like a puzzle in its own right. In this case, it's better to get wired earbuds because at least they'll be harder to lose.
But what if you are not a careful person? That is to say, is there a good chance of having your headphone cord severed or caught on something as you ski? If so, then I have to recommend wireless earbuds.
Cordless headphones remove all of the worry and annoying wires. Letting you ski and listen to your favorite music without any issues. If you do decide to get the best ski helmet headphones then I would suggest the Outdoor tech.
The best part about these headphones is that their audio is exceptional. Often, wireless earbuds will have sub-par sound quality. The Outdoor techs are not such headphones.
How Easy Are They To Operate?
Nothing is worse than having to stop what you are doing just to fumble around with your headphones. It can get annoying when you are doing something as simple as washing the dishes so just imagine how much worse it must be when skiing.
The solution is to get headphones for skiing that give you multiple ways or a hands-free way of controlling them. The key is to stay away from headphones that'll have you taking out your phone just to operate them.
If you want to use your hands as little as possible, then I suggest the Yideng Bluetooth Headset. These are by far the most advanced headphones on the list. They've got a full hands-free profile and even hands-free FM radio.
Every aspect of these best headphones can be operated with voice commands. What if you don't like talking to yourself in public? I'll admit, it can look a bit weird. Then your next best bet would be the Outdoor tech chips.
The Outdoor techs have got a glove-friendly control scheme. Their buttons are big enough to use, and things are kept simple. You won't have to memorize the functions of twenty different levers and switches. Sounds pretty great to me.
Ski Helmet Headphone Durability
Ski gear, especially the best wireless headphones, can be quite expensive. It's understandable that you wouldn't want to see your hard-earned cash go to something that's going to break on you after a few bumps.
This leaves you with two options, either you get ski helmet headphones that are durable, or you get a budget pair of true wireless headphones.
Budget headphones for skiing can be easily replaced. They come at a low price, and the damage shouldn't be too great should the worse happen.
However, you have to keep in mind that you might not be getting the best quality in audio from cheap headphones. That is unless you get the Avantree E171 Sports Earbuds. These headphones come at an insanely affordable price and have a solid build to them.
Of course, wireless headphones have much higher durability than wired headphones because there is no wire for you to snap or twist. The Outdoor tech chips are wireless headphones that are built like hockey pucks.
They have a tight form and can fumble about without breaking. At the end of the day, you'll get the best durability from your headphones for skiing that aren't wired. However, there are plenty of wired options that won't fall apart on you either.
My Final Thoughts
Being able to listen to podcasts and music as you ski is an awesome experience but leave it to the experienced skiers. For reasons that I've already listed, newer skiers should focus on what is in front of them and nothing else.
When picking out a pair of earbuds, don't just focus on their audio performance. There are many other factors that you should take into consideration.
In fact, I'd say that comfort and ease of use should take precedence over everything else.
I mean, what's the point of listening to the classics if you don't feel comfortable or you are annoyed at having to pull out your phone every few minutes just to adjust the volume?