Hiking in Africa is an experience of a lifetime.
Africa – home of some of the most majestic wildlife on this planet.
It's easy to equate Africa to adventure.
The African wilderness has been time and again romanticized in every middle-of-nowhere extreme-conditions type of movie ever made. Every adventurer must have also dreamed of one day going on an authentic safari, setting up camp with the Bushmen, and looking out for the Big 5. And I am sure you have seen enough travel shows about Africa on TV!
But this is only a very small part of what Africa can offer.
With 54 countries covering 20% of Earth's land area, Africa offers some of the world's most incredible and diverse wilderness.
It has vast deserts, lush jungles, alpine moraines, and stunning beaches. There are a lot of ways to experience the best that Africa has to offer, but the most exciting adventures happen when you explore on foot.
Hiking in Africa is a must on every adventurer's travel bucket list. Every country has its own trademark hike, but here are some of the best hiking adventures for your trip:
Mount Kilimanjaro, Tanzania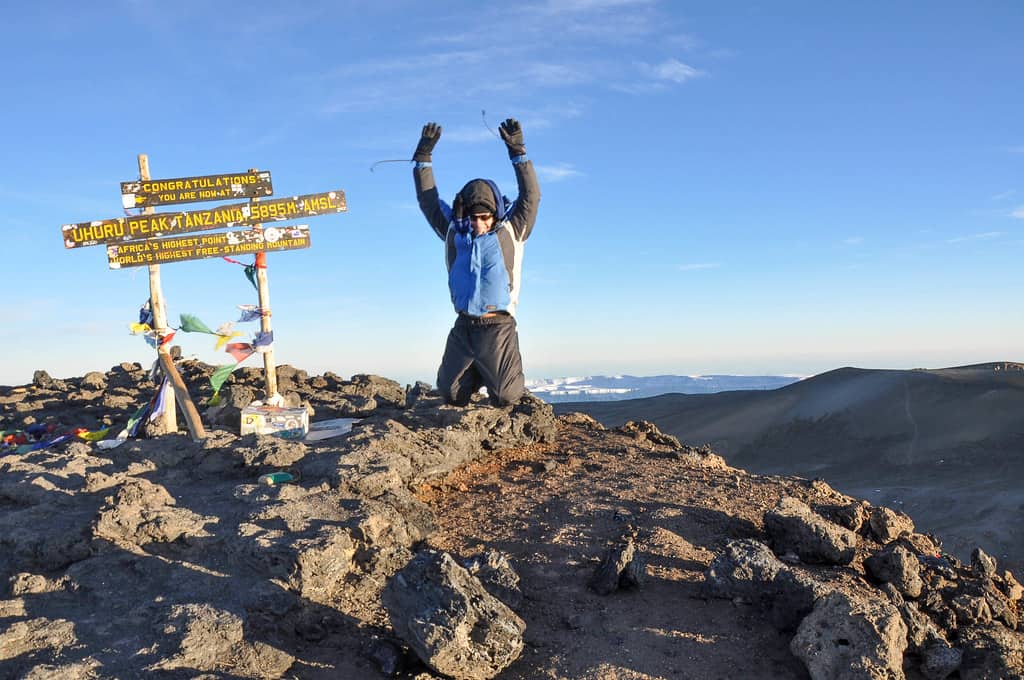 Mount Kilimanjaro – the one hike to rule them all.
Kilimanjaro is Africa's highest peak, rising up at 5,895 meters.
There are several routes to take that span anywhere from five to 10 days. Each one offers up different difficulty levels, but they all have several elements in common.
A hike up the Kilimanjaro requires exceptional fitness and stamina as hikers go through different climate zones and wildly diverse terrains. The biggest challenge, however, is the altitude – the hike obviously gets significantly harder as you reach the top, but the altitude and thin atmosphere amplify this challenge.
Of course, if you go with a guide, they will carry most of your gear, and you just need to day a comfortable daypack.
Despite the difficulty of the hike, Kilimanjaro will easily be anyone's adventure of a lifetime. You'll go through different terrains – open savannah, dense jungle, and up towards alpine terrain – and all the wildlife that goes with it.
It's common to encounter small animals like the mongoose and sunbirds, but lucky trekkers will sometimes come face-to-face with elephants and zebras.
Danakil Depression, Ethiopia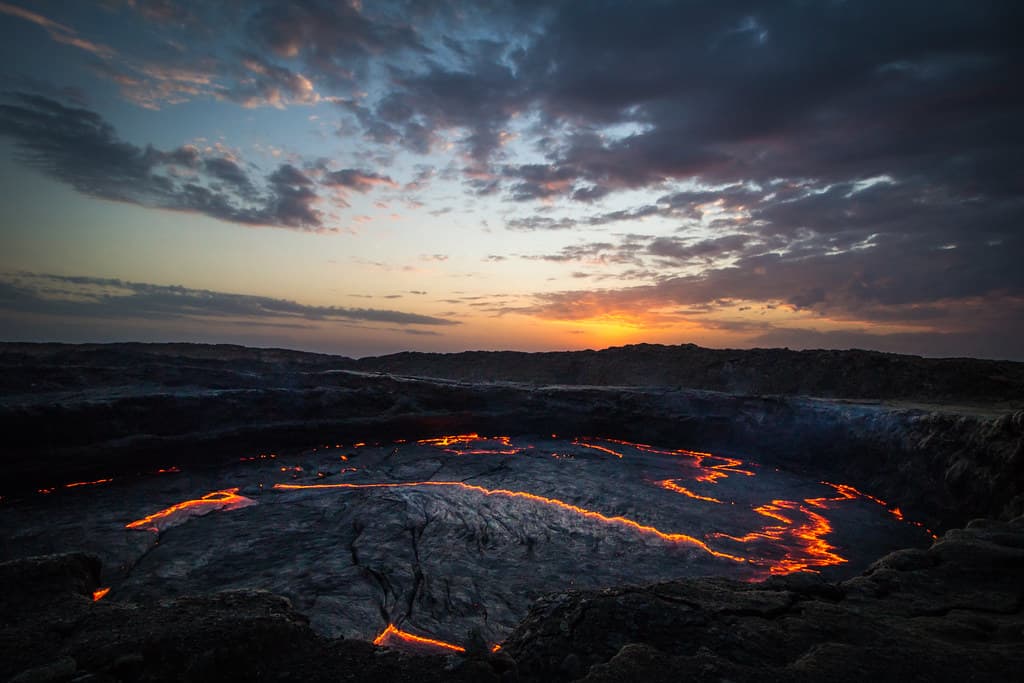 If Mount Kilimanjaro brings trekkers to the highest peak, the Danakil Depression in Ethiopia brings people to one of the lowest places in the world.
Dipping 125 meters below sea level, hiking the Danakil Depression is a very unique experience. This adventure is proof that the world's greatest hikes don't always have to be at dizzying heights.
The Danakil Depression will be one of your hottest hikes, literally.
This region was formed by three tectonic plates that sank into the earth's crust. There will be extreme heat and constant volcanic activity, but life continues to flourish despite the inhospitable environment.
The Afar people live in the region, and also serve as guides during the 2- to 4-day trek. There is also much flora and fauna, but the defining moment of the trek is a look into the lava lake, one of only six of its kind in the world.
The hike usually starts in the evening to start off in cooler temperatures. The trek goes through dried lava and loose sand. There are also guides and camels that support the hike to carry water and beddings for the camp.
Atlas Mountains, Morocco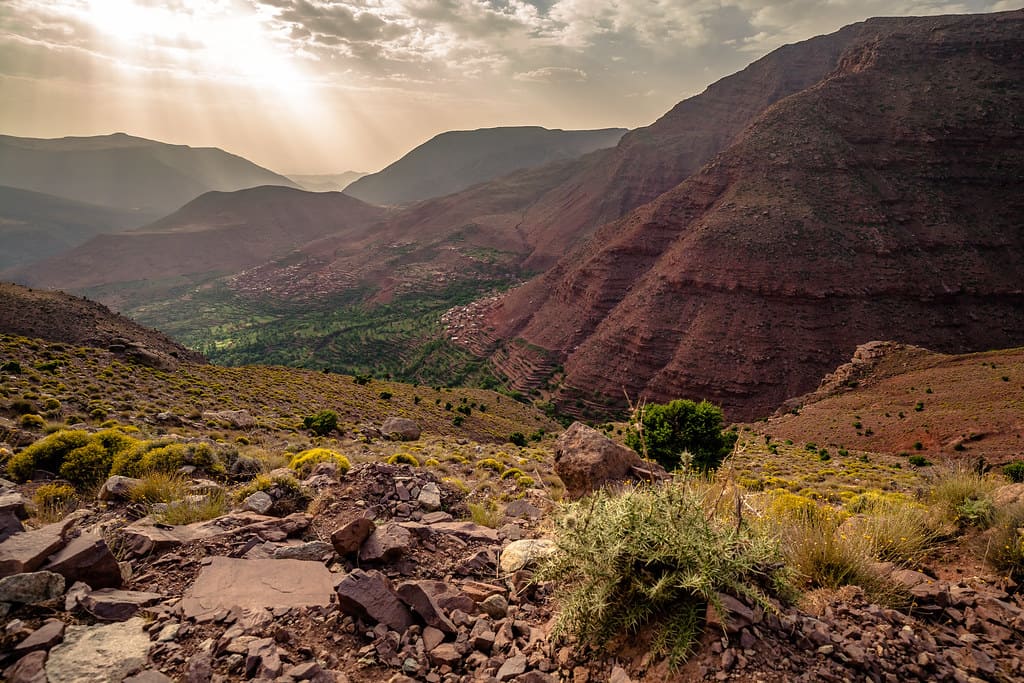 Not as high as Mount Kilimanjaro but still quite a challenge, the Atlas Mountains span three countries over 2,500 kilometers.
The highest peak is Toubkal and is a breathtaking climb to around 4,000 meters. If you do the hike in good weather, which means anytime aside from winter, then it's a doable climb even for those without any mountaineering experience.
Winter is only advisable for those with experience as the terrain can be treacherous and an ice pick is essential. Guides aren't necessary, but it's the safest and most effective way to do the trek.
It's a challenging two days that start from the city of Marrakech. The trek stops over at the Toubkal Refuge, which is the only place that offers accommodations before the climb to the peak, so it easily gets crowded.
At the summit, trekkers will enjoy amazing panoramic views and a glimpse of the Sahara Desert in the distance.
Blyde River Canyon Nature Reserve, South Africa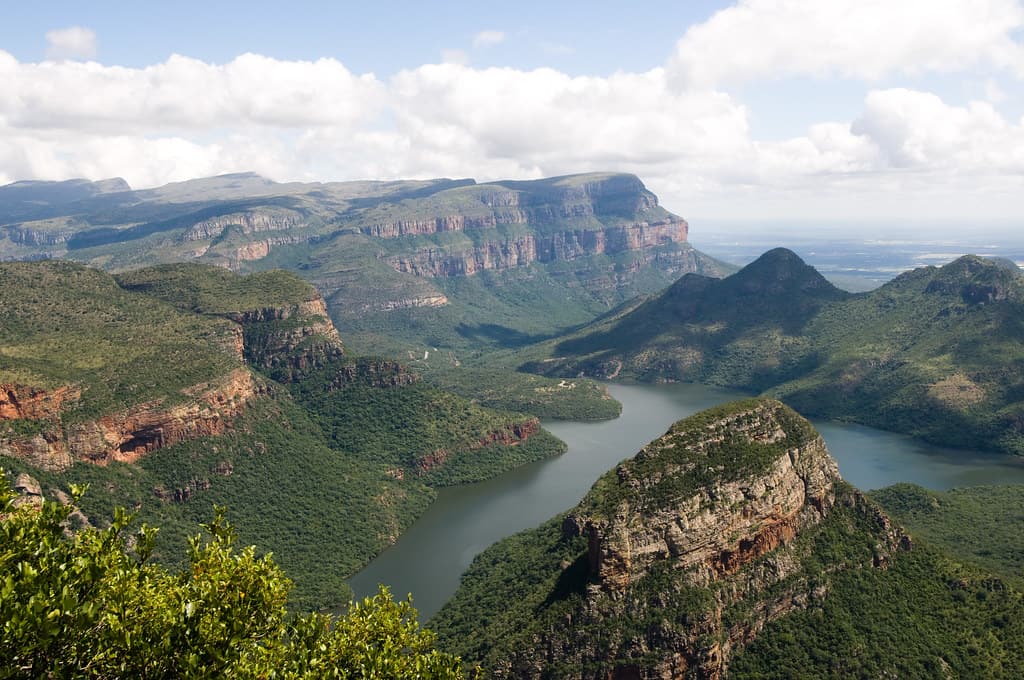 The world has some pretty popular canyons, with the Grand Canyon in America as the largest followed by the Fish River Canyon in Namibia.
South Africa's Blyde River Canyon comes in third in terms of size, but it comes in number one in terms of diversity. While the other two canyons are characterized by hypnotic stone formations, the Blyde River Canyon is covered in lush forests and dense jungles.
It's a geologic fantasyland, featuring exciting markers such as the Bourke's Luck Potholes, massive dolomite spires called "The Three Sisters", and the clear Blyde River that cuts through stone drop-offs at a height of 800 meters.
There are different trails and tours to take throughout the whole nature reserve:
The newly opened Waterval long trail takes three days to complete, but you can also just take the 5-hour Belvedere day walk. For more adventurous hikers, the Blyderiverspoort Trail is a winding 60-kilometer hike that goes through different terrains. If you're not on any kind of timeline, then going through the entire network can be an exciting 20 days of backpacking through the reserve.
The Blyde River Canyon can put trekkers through the challenge of extreme weather conditions, but this has also resulted in a diverse and thriving ecosystem. Hikers will most likely see tons of wildlife such as primates, hippos, crocodiles, and flocks of rare bird species.
Maasai Mara, Kenya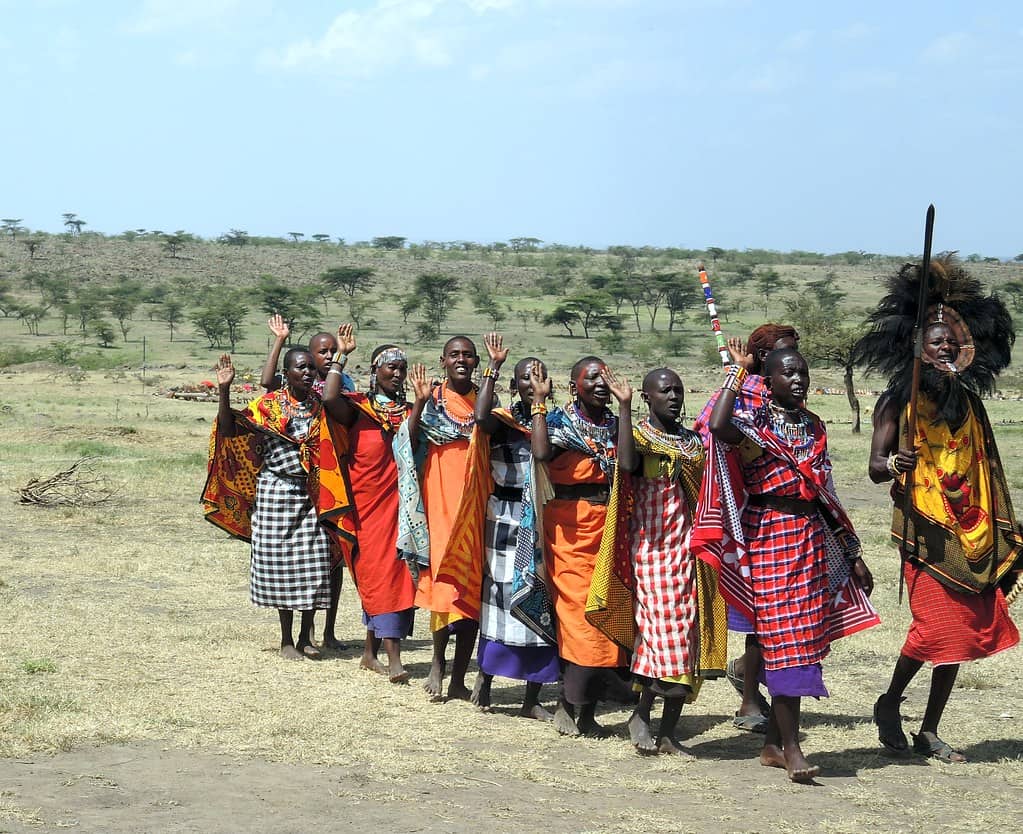 Nothing can be more iconic of Africa than a trek with the Maasai people of Kenya.
Lying Southeast of the Kilimanjaro, the Maasai region is the continent's crown jewel for incredible ecosystems and encounters with all of Africa's most popular wildlife – zebras, wildebeest, and of course, the Big 5. It also connects to the Serengeti National Park in Tanzania, creating a vast environment for Africa's wildlife.
The adventure starts with a guided trek with local Maasai tribesmen going through their homeland in Loita Hills on foot.
As always, the terrain is varied, and hikers go through forests, waterfalls, and open savannah. Encounters with wildlife are to be expected, typically joining colobus monkeys, elephants, baboons, and hyenas in their natural habitat.
The Loita Hills rise up to around 2,000 meters and have many swamps, glades, valleys, and rivers scattered all around. The Loita forest also covers 330 square kilometers of land and is home to rare birds such as the Hartlaub's Turaco and Ground Hornbill.
The three-night hike then moves into a 4×4 safari in the Maasai Mara nature reserve – the iconic view of savannah-grasslands with spectacular vistas.
Migration time is an incredible time to visit the Maasai Mara – up to two million wildebeest and thousands of zebras cross the land, following the rain towards new grasslands. They're escorted by a gang of carnivores, enjoying the smorgasbord of prey.
Psssst from the editors: if Kenya is cropping up in your travel plans, make sure to read our post about Kenya's wonderful kiteboarding conditions, too.
Final thoughts on hiking in Africa
As the second-largest continent in the world, the wildlands of Africa offer some of the most extreme hiking adventures on the planet. The diverse geological features of every country create mostly challenging but always rewarding hiking trips. Couple that with an abundance of flora and fauna, and hiking in Africa is really one for the books.