All The Boots
Winter snowshoeing is one of those activities that can serve many purposes. Are you looking for a great workout that doesn't require you to fly off of side hits or swerve through moguls? Well then, a nice walk out amongst the fresh snow should surely work up a sweat.
But there's more to it than just exercising. From finding that perfect spot for an afternoon of ice fishing to wanting to locate a nice spot to relax. What's stopping you? You've got snow shoes, shouldn't any old winter boot get the job done?
Not quite, you need more than insulated boots. You need to get a specialized snowshoe boot that'll keep your feet toasty and provide you with the support you need for extended periods of winter hiking, and also learn how to use snow shoes.
In short, if you want a proper snowshoeing adventure, you are going to need the right boots. Those winter conditions don't play around, and neither should you.
Best Snowshoe Boots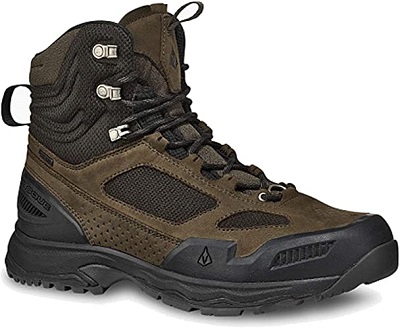 Vasque Breeze WT GTX
Size: 7 to 11
Material: air Mesh
Best Budget Option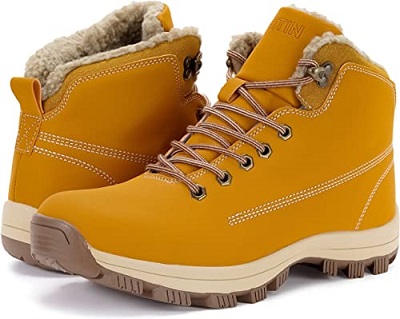 WHITIN Men's Waterproof Boots
Size: 8 to 14
Material: Grain Nubuck Leather
Best Women's Boots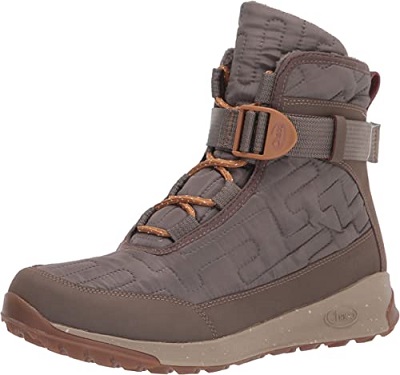 Chaco Borealis Quilt Waterproof Boot
Size: 6 to 11
Material: 100% Synthetic

Best Women's Style
Forsake Thatcher
Size: 6 to 11
Material: ethylene vinyl acetate sole
Best Protection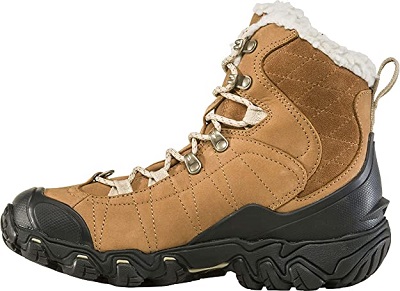 Oboz Bridger 7" Insulated Waterproof Boot
Size: 6 to 10
Material: Insulated B-DRY
Best Ankle Support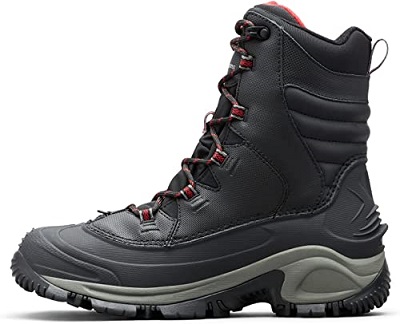 Columbia Men's Bugaboot III Snow Boot
Size: 7 TO 15

Material: Pure Leather
Best Of The Rest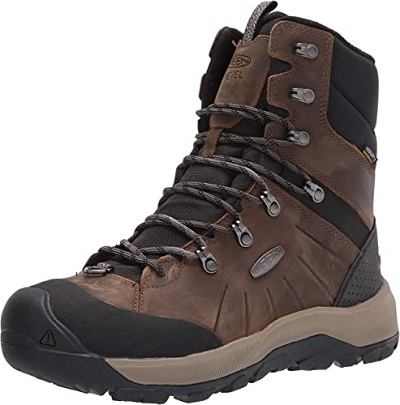 Keen Revel IV High Polar Boot
Size: 7 TO 15
Material: Waterproof leather
The 7 Best Boots for Snowshoeing
Here's our well-curated selection of the best boots for snowshoeing.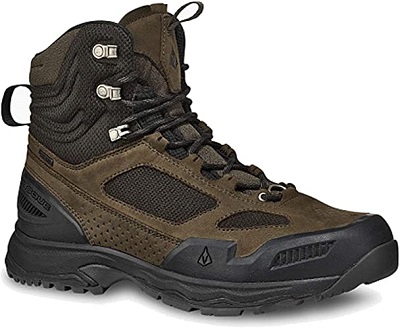 Winter hiking boots have to be every part resilient and extremely comfortable.
As the name would suggest, the Vasque Breeze has an upper air mesh layer. What this layer does is promote air circulation and flow. This flushes out any excess heat and works in tandem with the Gore-tex membrane that outlines these boots.
With this, we have one of the most breathable boots. Surely this warrants a few high points for user comfort. Layered on top of the breathable materials is leather. Hard and thick leather that won't let any water seep in and won't crack.
Extra comfort is provided by the Arc tempo plus materials and dual-density EVA. Not much else to worry about with this combo.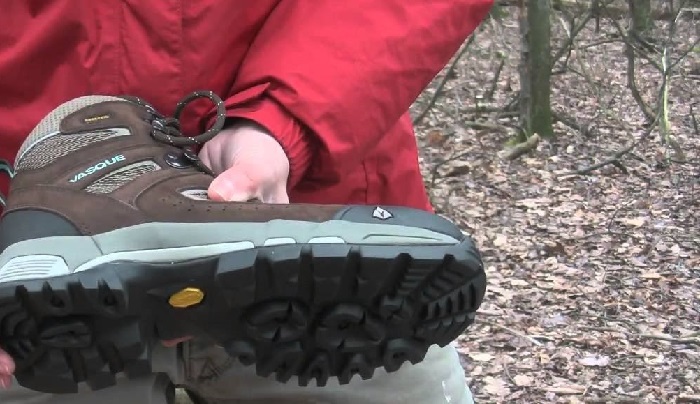 Features
Materials: Air mesh and leather
Best Feature: Gore-tex waterproofing
Footbed: Dual-density EVA
Comfort Support: Arc tempo plus
Sole Type: Rubber outsole
Pros
Has Eva cushioning pods spread throughout the midsole for extra comfort.
Gore-tex breathability and waterproofing qualities add quality to hiking boots.
Air mesh lines the upper parts of the snowshoeing boot to create a chimney venting effect.
Cons
These boots for snowshoeing have zero insulation but are waterproof.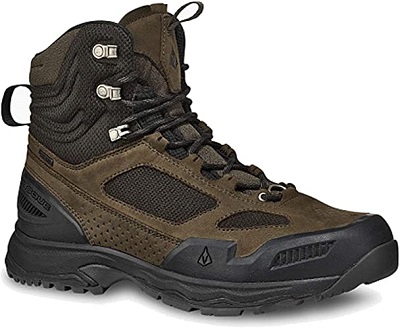 Vasque Breeze WT GTX
The Price of "Vasque Breeze WT GTX" varies, so check the latest price at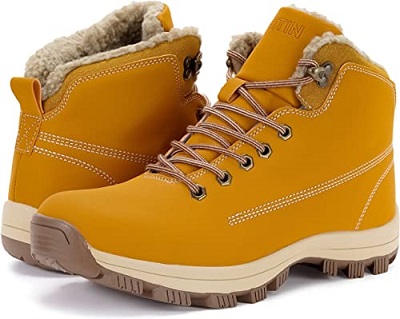 The leather that I praised the Breeze winter boots for was sturdy, but it was nowhere near as complete as the Grain nubuck leather that makes up these boots.
While the Whitin men's boots lack a high-top design, their durable welt construction more than compensates for any lack of ankle support.
To secure these snowshoeing boots onto your feet, you'll be working with a tight lace up-closure. From within, a removable sock liner lets you customize how much warmth and support you want. You can even experience a boost in breathability from removing the liner.
All of this solid construction and available at a bargain price. A pretty stand-out option with a rubber sole to boot.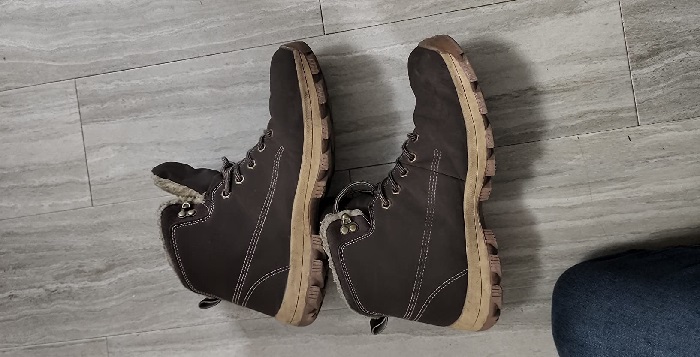 Features
Materials: Grain nubuck leather
Best Feature: Lace up-closure
Footbed: Durable welt construction
Comfort Support: Removable sock liner
Sole Type: Rubber
Pros
Has a water-resistant build that seals off any potential weak spots.
The sock liner is removable, should you want to accommodate any other add-ons.
Shaft measures provide support from the ankle to the foot arch.
Cons
Not a high-top design and so ankle support is limited.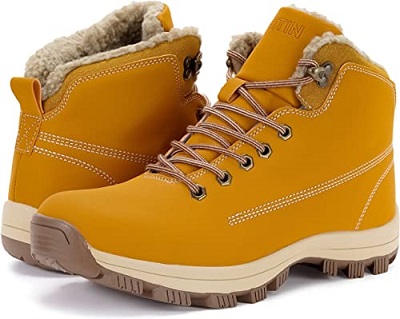 WHITIN Men's Waterproof Boots
The Price of "WHITIN Men's Waterproof Boots " varies, so check the latest price at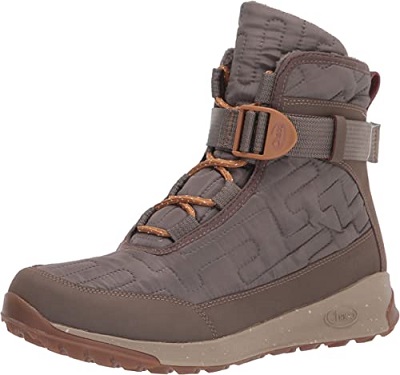 Don't try and pronounce the name of these boots. You wouldn't want to butcher them any harder than I already have. For the sake of this write-up, let's call them the Quilt boots.
Now then, what do the Quilt boots have that makes them so special? For one, they are completely made from one hundred percent synthetic materials. Synthetic insulation materials are great because they are cheaper and more durable than other alternatives.
Sealing shut these boots is a seam-sealed construction that is perfectly waterproof. A rubber compound lies under the sole. Granting the wearer a thick cushion to step on and find support in.
Don't worry about an uncomfortable fit, the EVA midsole takes care of you well.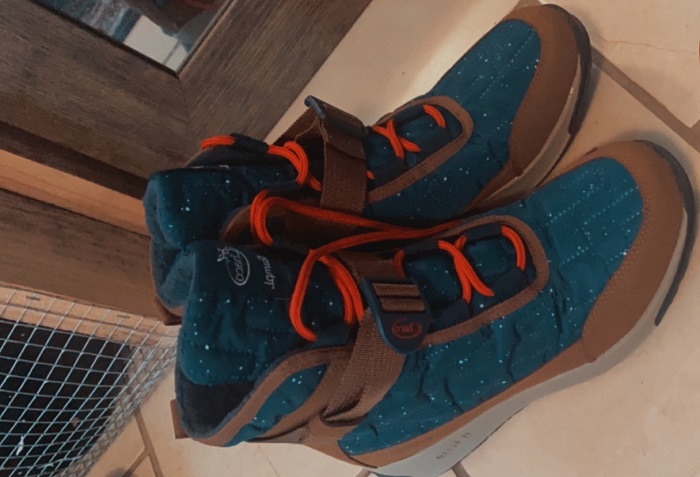 Features
Materials: One hundred percent synthetic
Best Feature: Seam-sealed waterproof construction
Footbed: Dual-density EVA
Comfort Support: Rubber compound
Sole Type: Rubber
Pros
The Luvseat dual-density EVA midsole is made to give you a superior fit.
A rubber compound has been used in the boot's construction for a bouncy instep.
Has natural insulation that specializes in retaining body heat.
Cons
Rubber compounds could take some getting used to.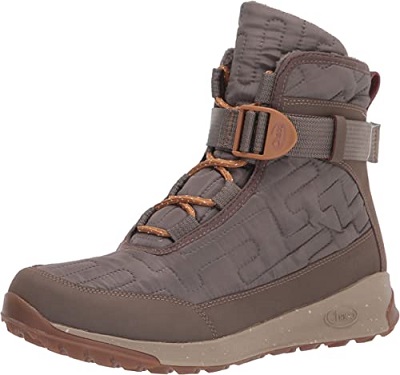 Chaco Borealis Quilt Waterproof Boot
The Price of "Chaco Borealis Quilt Waterproof Boot " varies, so check the latest price at
While our previous entrant on this list was the best women's winter boots, the Forsake Thatchers is the best women's boots when it comes to style.
It's not enough that they have plenty of EVA cushioning to make long hikes much more bearable.
When exerting ourselves, it is common to work up a sweat. As sweat builds up in the footbed, some really terrible odors can begin to sprout up. The Forsake Thatchers have a brilliant workaround to this. Smell-resistant footbeds.
These footbeds have properties that deny any odors a chance of taking hold. Combine this with the internal boot construction that works hard to wick moisture out and you've got the perfect fit for those long hikes.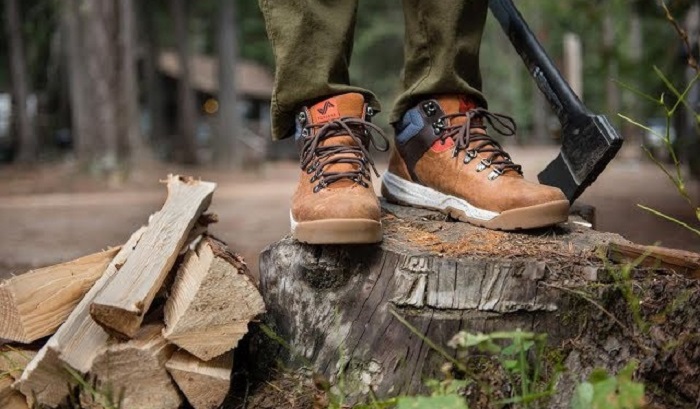 Features
Materials: EVA cushioning
Best Feature: Internal construction keeps moisture out
Footbed: Smell-resistant footbeds
Comfort Support: Peak-to-Pavement outsole
Sole Type: Ethylene Vinyl Acetate
Pros
Has two different sets of nylon laces for you to customize your look.
The Peak-to-Pavement outsole gives you more than enough traction on rougher terrain.
The footbeds are smell-resistant. No odors will build up, no matter how much you sweat.
Cons
Not many color options to choose from.
Forsake Thatcher
The Price of "Forsake Thatcher" varies, so check the latest price at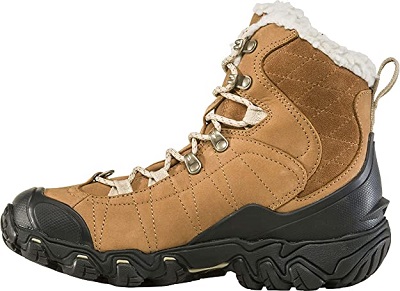 For the regions that are firmly in the grasp of Jack Frost. These insulated boots from Oboz are every bit as warm as they are waterproof. The two qualities that any piece of snow gear should have, especially those used in winter sports.
From within, the footbed is made from thermal wool-topped insoles. You will not find a warmer pair of boots.
Even if you did, would they have the BDry breathable membrane that lines the Bridgers? I highly doubt it!
Besides being breathable, waterproof, and warm, these boots are also durable. The entire toe section is made from molded rubber. Now that is a feature that I wish all of my boots had.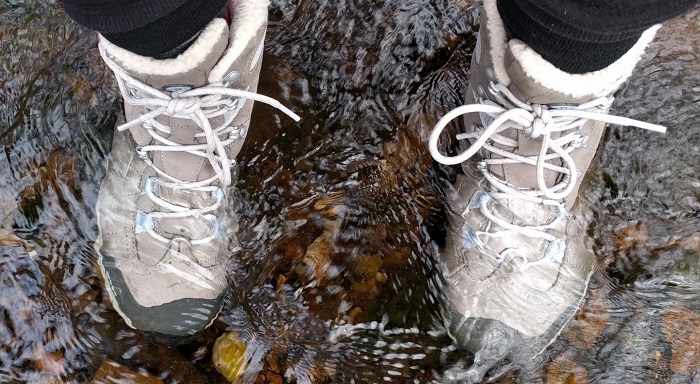 Features
Materials: Waterproof nubuck leather
Best Feature: Molded rubber toe box
Footbed: Thermal wool-topped insoles
Comfort Support: Oboz BDry breathable membrane
Sole Type: Rubber
Pros
The entire toe section has been made from molded rubber which increases durability.
For your comfort, an Oboz BDry waterproof breathable membrane is included.
Outlined by nubuck leather that increases waterproof qualities.
Cons
Not the best-looking design but incredibly efficient when it comes to protection.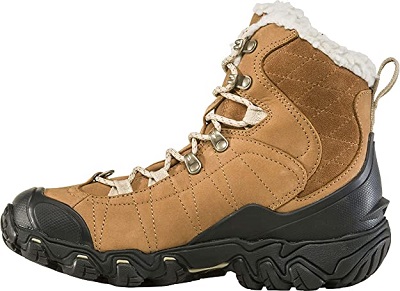 Oboz Bridger 7" Insulated Waterproof Boot
The Price of "Oboz Bridger 7" Insulated Waterproof Boot" varies, so check the latest price at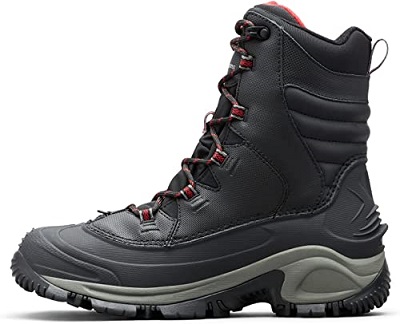 The Bugaboot is a known and recognized brand that Columbia has been working at for a while now. Each iteration manages to learn its lessons from the previous one.
With this third incarnation of their classic boot, you get the lightweight design of the others with an added boost of durability thanks to the leather shell. From the outside, an Omni-grip outsole lets you get a steady foothold no matter what terrain you are standing in.
A lightweight midsole cuts out any unnecessary bloat and a waterproof leather injection molded shell finishes off an already sturdy build.
But perhaps my favorite part about these snowshoeing boots is their high top design and the ankle support that comes with it.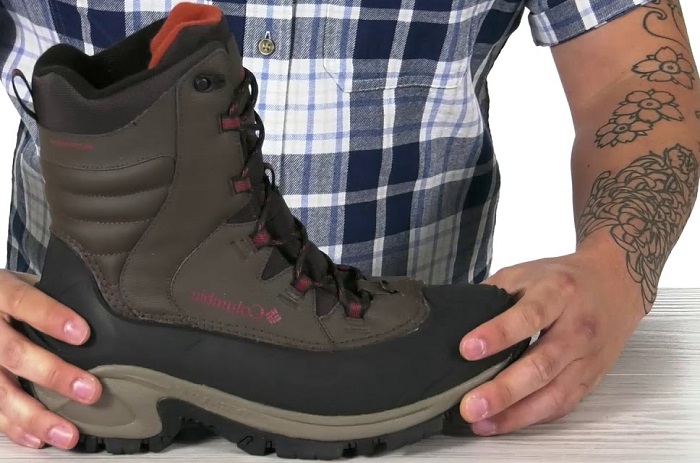 Features
Materials: One hundred percent leather
Best Feature: Waterproof leather injection molded shell
Footbed: TechLite lightweight midsole
Comfort Support: Omni-grip outsole
Sole Type: Rubber
Pros
Has built-in UPF that helps limit UV ray damage and increases protection.
The boot's shaft measures from the middle of your calf all the way to your arch.
Enjoy the high-energy return from the lightweight midsole.
Cons
Not many issues to be found here. A solid pair of boots for snowshoeing and winter hiking.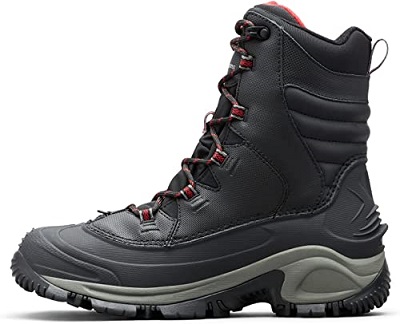 Columbia Men's Bugaboot III Snow Boot
The Price of "Columbia Men's Bugaboot III Snow Boot" varies, so check the latest price at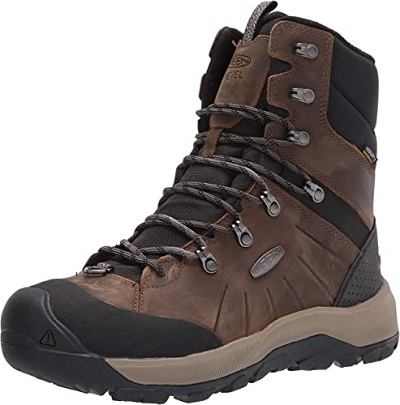 The last entry on our list had everything it needed to be the king of the roost in any other winter boots list.
For one, they are insulated, much like the Oboz Bridger boots. However, the insulation here is much more uniform. Spread out evenly between the midsoles and the outer layer.
Speaking about the midsoles, the footbed midsoles are compression molded. This makes them a whole lot more comfortable to shift your weight around on. Durability also won't be an issue. Take one look at these waterproof boots and you will see why.
They are thick and burly, not something that'll tear up anytime soon. Even if your snowshoes are creating any uncomfortable pinch points, which they shouldn't be.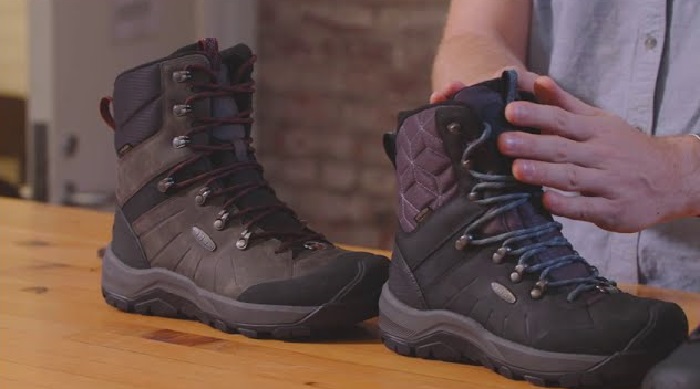 Features
Materials: Waterproof construction
Best Feature: Insulated winter hiking boots
Footbed: Compression-molded midsoles
Comfort Support: Thermal heat shield
Sole Type: Winter-ready soles
Pros
A burly and sturdy build that doesn't skimp on protection or quality.
Winter-ready soles that let you get an excellent grip even on ice.
Has a boost in responsiveness thanks to the compression molded midsole.
Cons
The lace closure is secure but will take a few minutes to set up how you like it.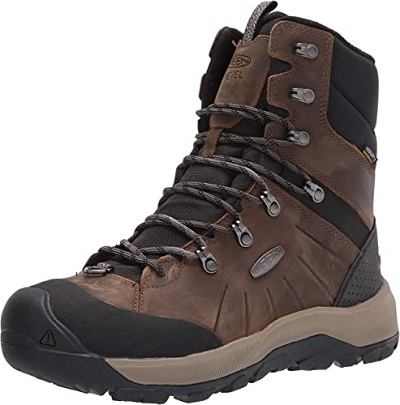 Keen Revel IV High Polar Boot
The Price of "Keen Revel IV High Polar Boot" varies, so check the latest price at
Consider The Following Before Buying Winter Boots
If you were paying attention, and somehow not bored from reading footwear product description after product description, you may have noticed that our selection of winter boots is varied. Some of these boots for snowshoeing have extra insulation, while others are breathable.
Which style is best for you? What else do you need to consider for you to find the perfect snowshoe boot? There's more than you think, and although one snowshoeing boot may not be better than the other, depending on your needs, there will be some best snowshoeing boots that'll suit you better.
That's what this section is about. Presenting you with the three key factors that determine a boot's quality and type. Consider the following for a knowledgeable purchase.
Support For The Wearer
Our feet are made up of several different parts and how a pair of snowshoeing boots aids us in our travels is just as important as whether they keep our feet extra warm or not. Think about it this way, wouldn't you want to maximize the amount of support you get when winter hiking?
That is what snowshoeing is all about, going the distance. But how much support is needed depends entirely on your own needs. The older you are, the more arch support you will need. If this is the case, then you can count on the Vasque Breeze hiking boots.
These winter hiking boots have enough EVA foam padding to have you walking on clouds. Next up is ankle support. You will need plenty of ankle support because of the gait that snow shoes force onto us. Anything with a high-top design will be sufficient.
Remember, your heel, foot arch, and ankles are the three areas you'll want your hiking boots to target.
Insulation and Keeping Your Feet Warm and dry
Don't even think about heading out into the extreme cold weather without some layering of insulation. Whether that insulation comes from wearing thicker socks or burly waterproof boots is entirely up to you. WHITIN Men's boots have a thick leather makeup, one that creates a perfect shield around your foot.
Other boots, like the Keen Revel IVs, have proper insulation. This is an option to consider for those in colder regions of the world. As with anything, what is best for you won't be what is best for the next person.
What kind of winter conditions you hike in and the areas you choose to explore will be the main factors in determining how much insulation you will require. The best boots for you are ones that have enough space within them for you to wear an extra pair of warm socks, should you feel the need to do so.
Keep your options open, that is the smartest bet.
Materials And Build Quality
Build quality, where would we be without proper build quality? For example, the Oboz Bridger boots have their entire toe section made from molded rubber. The toe section is the number one area of a boot that sees the heaviest usage.
As a result of this heavy usage, it tears up first and the fastest. Normally, one could make do with a small hole in the front of your shoes, but not with winter boots and especially not when snowshoeing.
Having an entire rubber toe section completely counteracts this problem. But that's not all, your boot's seams are a key area in which water and the elements can seep in and wreak havoc.
The best seam design that I've seen is with the Chaco Borealis Quilt boots. These boots for snowshoeing have a synthetic build and seam-sealed construction. Nothing is more secure than that. Other boots on the list have similar construction styles and build quality. You can't go wrong with any of the choices above.
FAQ's
Do Snowshoe Boots Need to Be Insulated?
Whether your snowshoe boots need insulation or not depends entirely on where you are going hiking as well as what season you are doing it in. For summer hiking in warmer areas, insulation is not a must, and I would instead recommend that you focus on getting winter boots that have high breathability.
However, if you do any hiking in areas that are colder and have multiple layers of deep snow, then you will need insulated winter hiking boots. It's too cold to hike comfortably otherwise. The Oboz Bridger boots would be my recommendation.
How Should I Clean My Boots?
First off, you would do well to use any old toothbrush that you have lying around. This will serve as your scrubber. Then, you'll want a light solution of dish soap and water. Make sure the water is warm.
Dip your toothbrush into the soapy water and scrub every inch and corner of your boots. Work your way through the soles and the exterior of your boot. Once this is done, rinse your toothbrush and scrub away at it again. This is to remove any leftover soap.
Take a dry rag and scrub your boots dry. That's it, a proper boot bath.
My Final Thoughts
Snowshoeing is a lot of fun, but in certain very cold conditions and terrains, it can be downright necessary. You won't be able to move unless you can strap those best snowshoes onto a compatible pair of winter boots.
Of course, there are many factors that you must consider, mainly, that your boots are completely waterproof boots. This is because snowshoes don't offer much protection against the elements. This isn't their area of expertise.
Rather, the main benefit of wearing snowshoes is that you can step onto deep snow without sinking in completely. Besides thick winter socks, the best way to keep your feet dry is by wearing proper snowshoeing boots.
Think of snowshoes and winter hiking boots as two different parts that form a necessary whole. Consider your snowshoe bindings and whether they can accommodate your snow boots at all.
It is a lot to keep track of but more than worth it for a comfortable day out hiking in a winter wonderland.