Introduction
Are you double-minded about that ski vacation just waiting to be paid for? Just. Do. It!
Wait…actually, don't!
Are you aware what are the best countries for skiing? Well, don't be booking your winter trip before reading our guide on which are the best countries to ski in.
Before you travel, your choice of the country should be based primarily on whether you want to go for a highly populated tourist spot or an underrated, low-key area with minimal bustle.

Moreover, the extra perks alongside the ski resorts, like the food, nightlife, and entertainment opportunities, are also important factors to consider when choosing from popular ski resorts.
Other essential elements to remember before making your final ski resort pick are which ski style you will engage mostly in (off-piste skiing or cross country) and what your experience levels are.
Now, let's have a look at your options, shall we?
Best Countries to Ski in the World
Here is our carefully curated list of the best countries to ski in around the globe.
France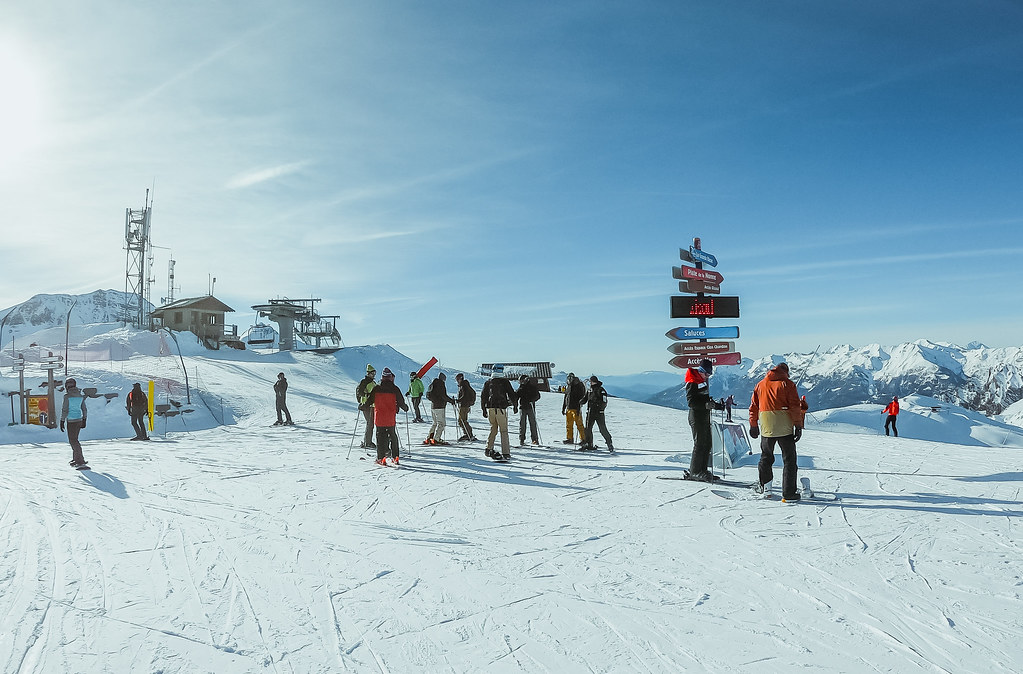 A popular ski destination and highly recommended by ski enthusiasts, the French Alps are a must-visit in Europe. With stunning scenery and some of the tallest mountains to ski on, French ski resorts offer the best après ski experience in the world.
However, if there's one thing about the French that I can't cope with…it's the ridiculously expensive prices. Most of the inns, hotels, and resorts in France boast substantially high prices for food and drink. Specifically the slope-side cafes and eateries at the base of the mountains.
However, I would still recommend La Rosière to every skier visiting France as it is not only a great family ski resort but features A+ ski options for advanced and expert skiers too.
Canada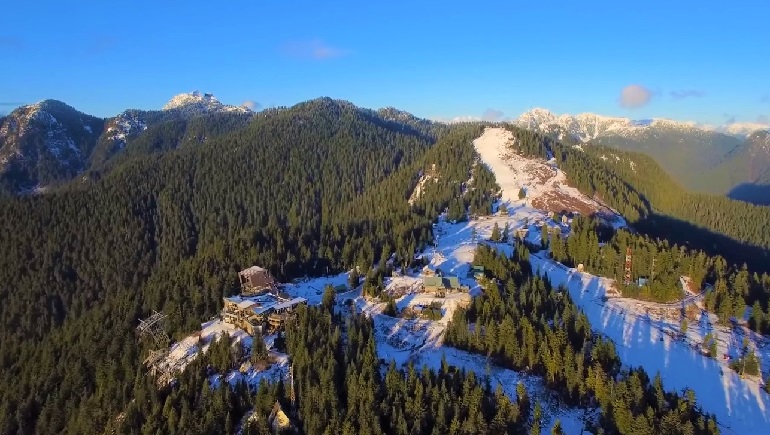 The gorgeous ski terrain in British Columbia isn't the only reason why Canada is one of my best-recommended spots! The place also has its own special touch of Canadian hospitality, delicious food from the nearby restaurants, and comparatively less hustle and bustle than France and Europe.
A specialty of the Canadian varied terrain is it offers wonderful off-piste terrain choices for the adrenaline junkies not afraid to venture on some backcountry touring. Tree skiing is a well-known and commonly practiced form of skiing by advanced skiers who frequent Canada's forest trails.
However, out of the countless interlinked ski resorts, Whistler Blackcomb will forever remain my favorite in Canada, with its 99 acres of ski terrain and over 200 ski runs.
United States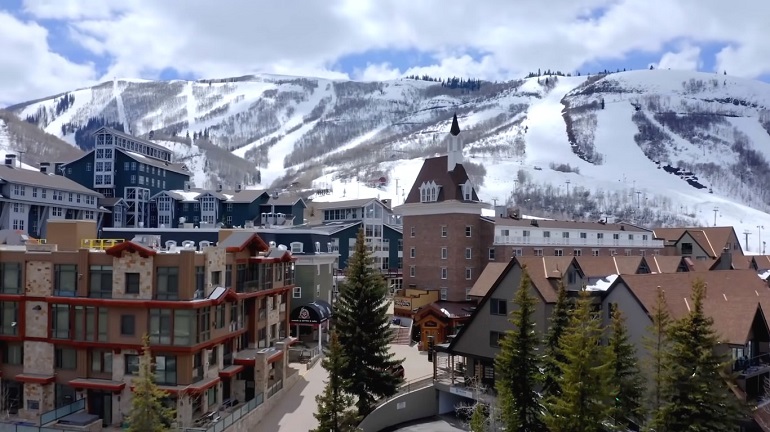 Latin America and North America combined have some of the biggest resorts in the world. With the abundance of resorts and the availability of all different sorts of trails and slopes to try your ski lessons on, the USA makes for one of the best ski areas to book your vacation trip in for this ski season.
For example, Jackson Hole is your best shot if your style is more inclined towards a constant downward hill. But the Aspen Snowmass has its own touch of novice mixed with intermediate to get the up-and-comers brushing up their skills.
However, Vail is my favorite USA resort (right after Beaver Creek), based in Colorado and rightfully taking the spot of one of the largest winter sports area in the world. Whether you belong with the freestyle skiers group or prefer to vacay on ski lifts…this is the place for every desire and dream.
Switzerland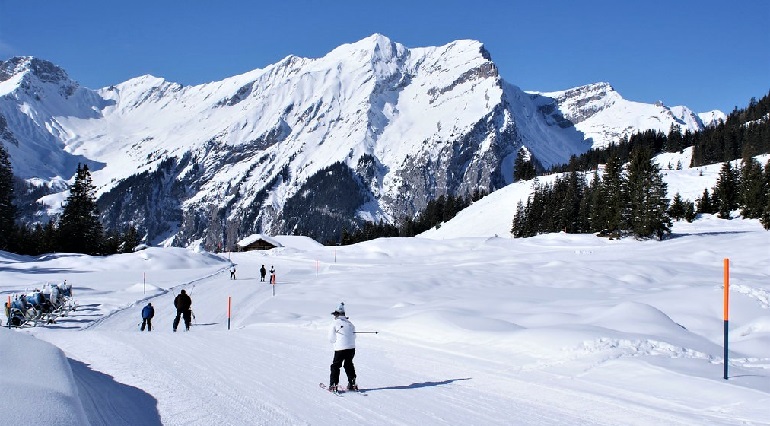 Nothing beats the beauty of the Swiss Alps! A ski holiday in Switzerland means you get to enjoy well-maintained slopes and sunsets to die for, and more advanced skiers will have the time of their lives on the off-piste trails.
Speaking of the best time of your lifetime …if you're prepared to embark on Europe's longest downhill run, then the Zermatt resort should be at the top of your bucket list.

Measured at 25 km in length, once you achieve the feat of completing it, the base of the beautiful mountains welcomes you with cute Europe-style cafes, breathtaking sceneries, and fancy shops for buying little memoirs.
Austria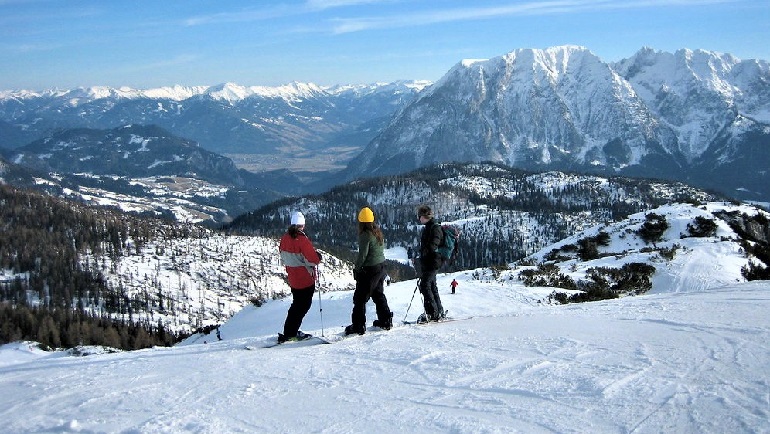 Austria's the place where whoever you are and whatever your skills are…it's bound to give you a ski holiday for the history books!
Beginners who are still on ski lessons and experts are all accommodated on the trails offered by Austria resorts. Not just that, but if it's scenic views, traditional ski towns you are yearning for, or some of the best powder trails in the world, this one here has got it all.
If I could recommend a single ski town in Austria that is 100% worthy of the hype and its reputation, it is Kitzbühel.
Nothing beats this town's picturesque chalets and fresco-painted buildings on a winter evening; trust me, you don't want to miss the opportunity of visiting this great place. It's also very budget-friendly, and you can also go snowboarding on the terrains.
Italy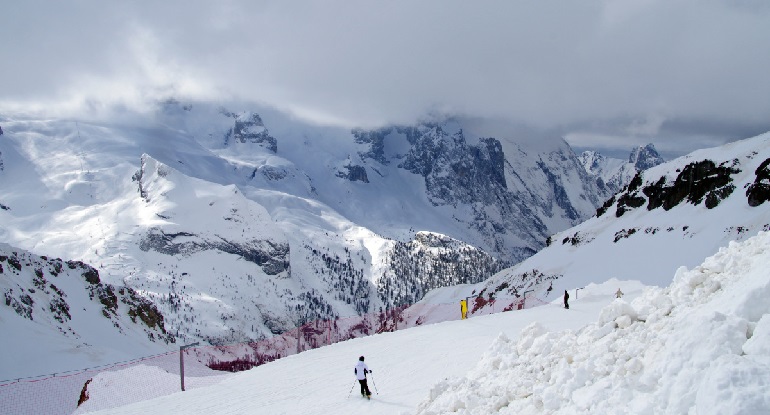 Italy offers the same beauty and charm as expensive places like Mont Blanc, USA, or Switzerland at a fraction of that cost. It also doesn't shirk on the cuisine quality, gorgeous views, and daredevil runs and trails.
In fact, my favorite thing about the slopes in Italy is how they're a lot more open and wide than other destinations. This probably comes across as daunting for suit skiers just starting off their ski career, but if you're a sucker for thrill rides like me…just go for it!
The Cervinia resort is one of the most magical spots in Italy that, in all actuality, is linked to the Zermatt resort in Switzerland. And yes, you can absolutely cross over into both resorts without a passport check.
Andorra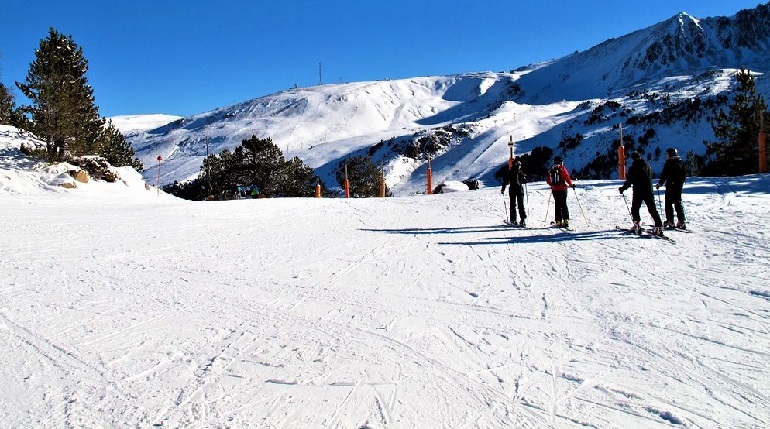 One of the golden underrated destinations, Andorra is home to some of the finest ski schools in the whole world. Situated in the core of the Pyrenees, you can find some of the best-groomed slopes and high-tech ski lifts here.
And if you're feeling like getting lost somewhere deep in the world of beauty and serenity, go to Soldeu! A hidden little heaven from the rest of the world, you'll feel like you're in a mini version of the Alps, and it's all yours to keep.
Finland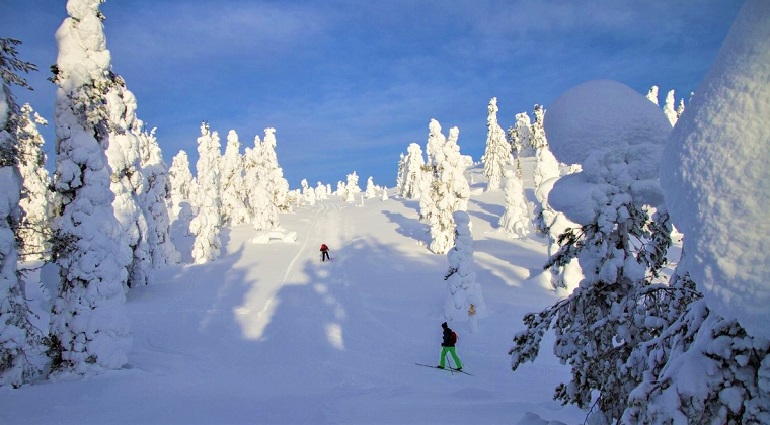 Heavily overlooked and turned down compared to Italy, Switzerland, and Canada…you don't know what you're rejecting if you pass up any Finland destinations for your ski vacation. Big mistake!
Offering the most incredible backcountry skiing terrains that are tailored for family vacationers and all ski levels, Finland impresses on every stage. The Ruka resort specifically should be one of your top destinations with its 29 slopes and super safe environment.
Did you know the Ruka slopes have no ice or rocks on them at all? Count me in!
Scotland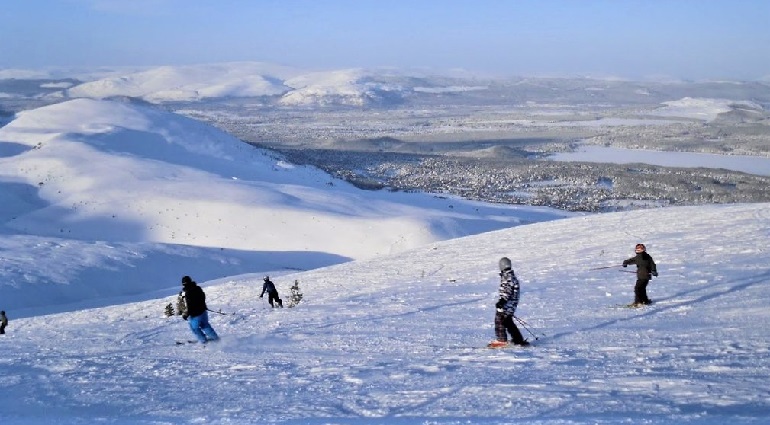 Don't mock it unless you've tried it. So for all the gurus scoffing at Scotland being a possible winter ski vacation possibility…wait for it!
For starters, the scenic beauty of Scotland is incomparable. It is a great place to relax on the weekend and spend the next day zooming down the 30km of pisted trails on Cairngorm Mountain (which, by the way, is my top recommendation).
Japan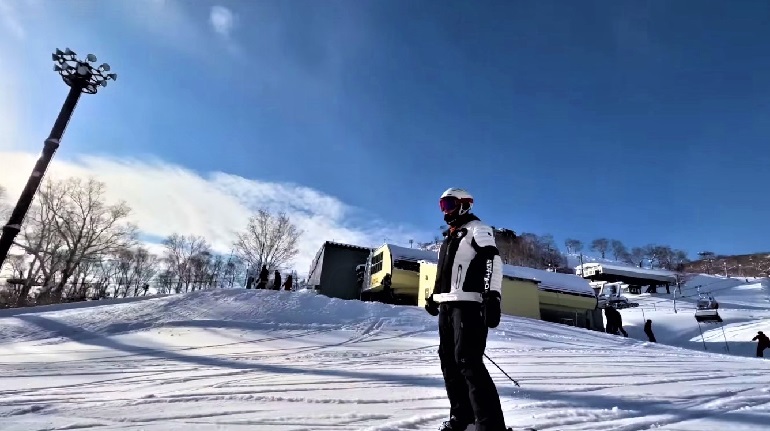 A hidden diamond in the sand, Japan has the highest technology everywhere. And its ski spots are no exception. Grab a Shinkansen bullet train to your resort and experience the fastest transport. After that, when you're ready to start your activities…that's where the wonder starts!
Having the finest powder trails in the world, Japan gets over 15 meters of snow every year, so what makes you think you won't have the absolute time of your life there?
Niseko Unlly combines and merges 4 different ski resorts, bringing you 2192 acres of skiable terrain with the most stunning backdrop of Yotei Mountain. There are also countless family-oriented activities that make Niseko the country's best family resort.
Final Thought
Making the decision to travel and stay in a new place is the highest on the scale of importance, especially when it is for the purpose of relaxation and vacationing.
You don't have to be a travel expert because it's pretty easy to choose your perfect spot from the variety of options available.
Take your pick and get to packing those bags!