There's nothing quite like warm, toasty hands on a cold day.
It might seem like a luxury, but it can make a real difference when you're riding or skiing in freezing temperatures. Winter can be a harsh mistress, especially when your hands are so numb that you can't use your phone, adjust your bindings, or unzip your jacket. 
Fortunately, science has brought us something to fix this little problem:
Heated gloves!
That's right, you can grab yourself a pair of gloves that automatically keep your hands warm, dispelling that extreme cold numbness once and for all and making it nothing more than a distant memory. 
Today, there are many different options if you want to invest in this piece of winter gear. So many, in fact, that it can be difficult to narrow down your options. 
But have no fear, because we're about to run through the very best heated gloves of 2022/23 for a truly toasty winter!
Best Overall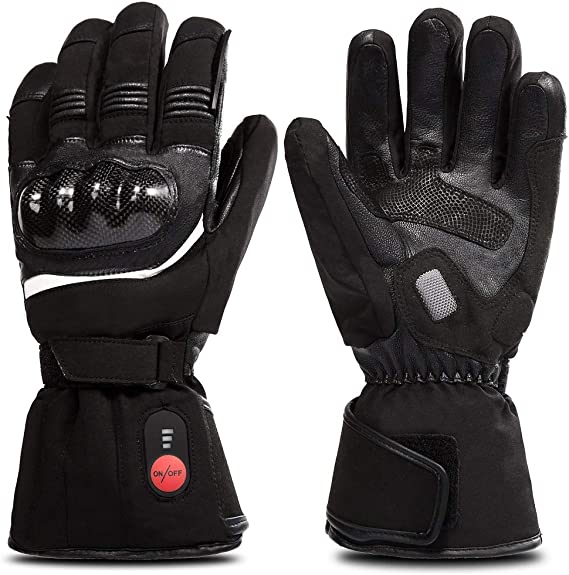 SAVIOR HEAT Battery Heated Gloves
Brand: SAVIOR HEAT
Material: Polyester, Leather, Cotton
Relief After Cold Day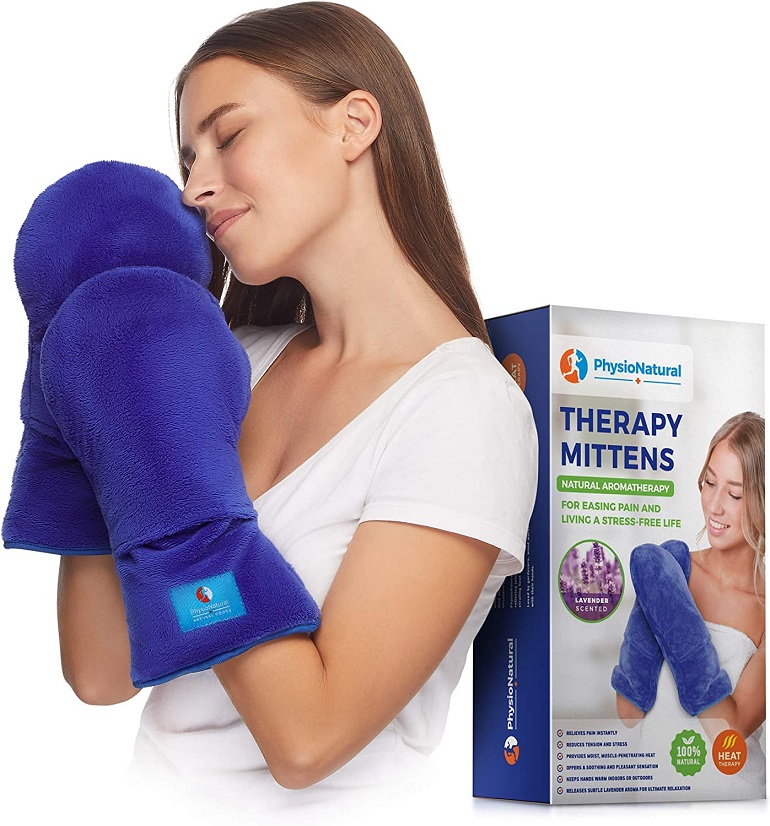 PhysioNatural Microwavable Mittens
Brand: PhysioNatural
Material: Plush minky fabric
For Spring/Summer Riding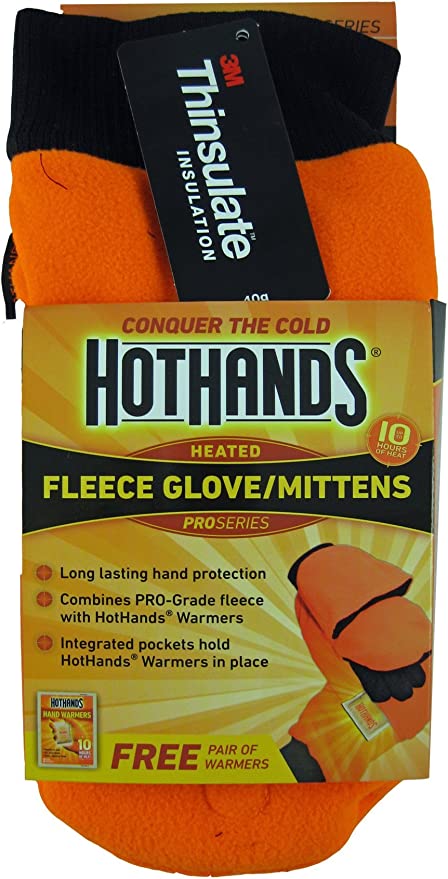 HotHands Heated Fleece Glove
Brand: HotHands
Material: Leather
Advanced Technology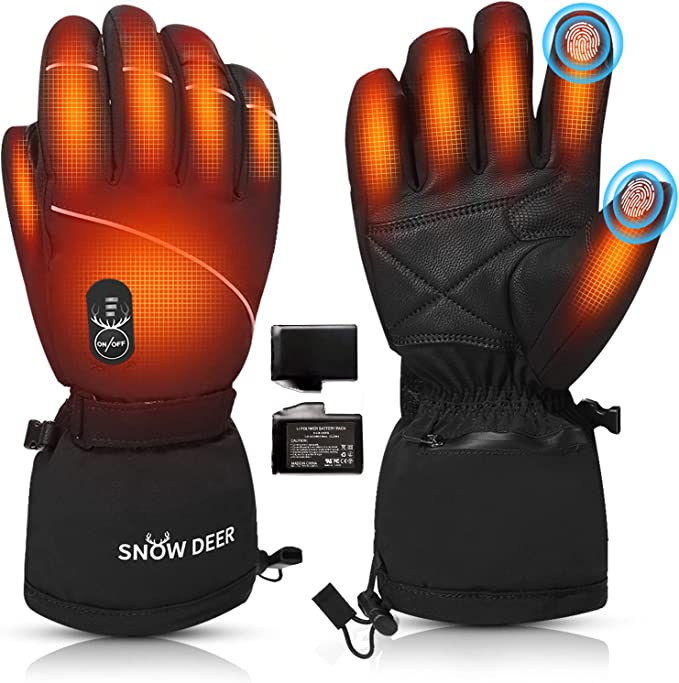 SNOW DEER Heated Gloves
Brand: SNOW DEER
Material: Leather
Ultra Slim Design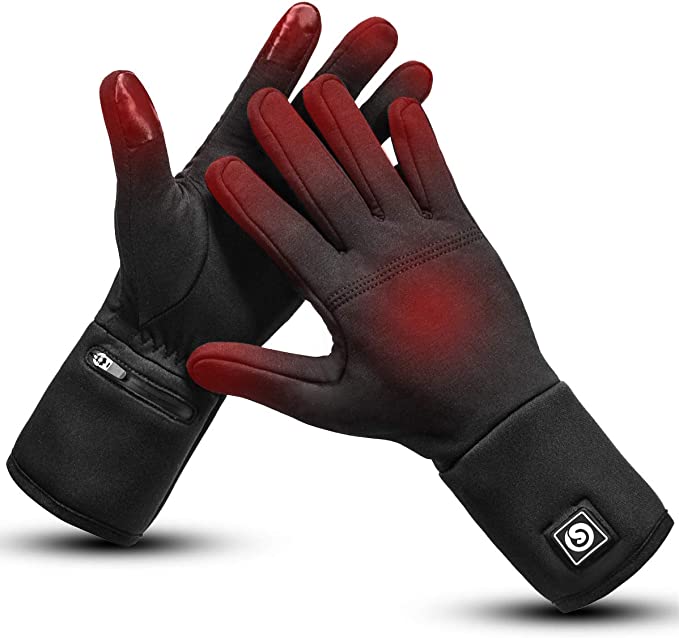 Day Wolf Heated Gloves Liners
Brand: Day wolf
Material: Polyester
All-around Warmth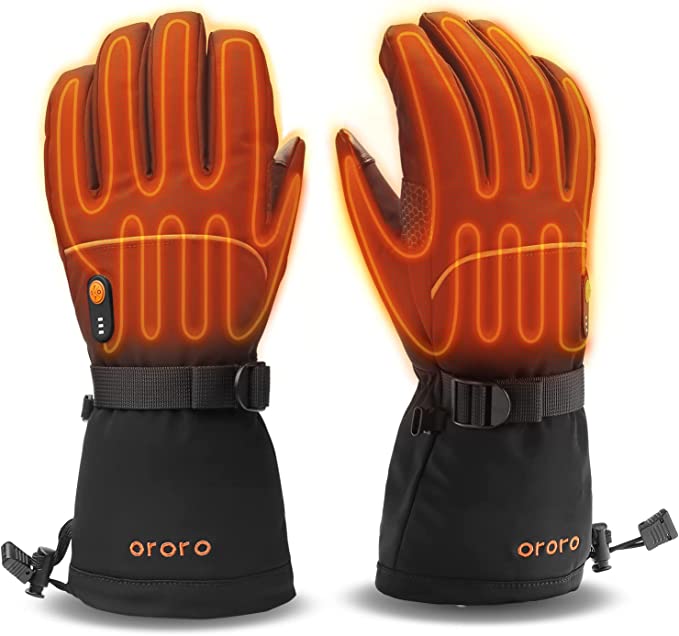 ORORO Heated Gloves
Brand: Ororo
Material: PVC
Super Comfy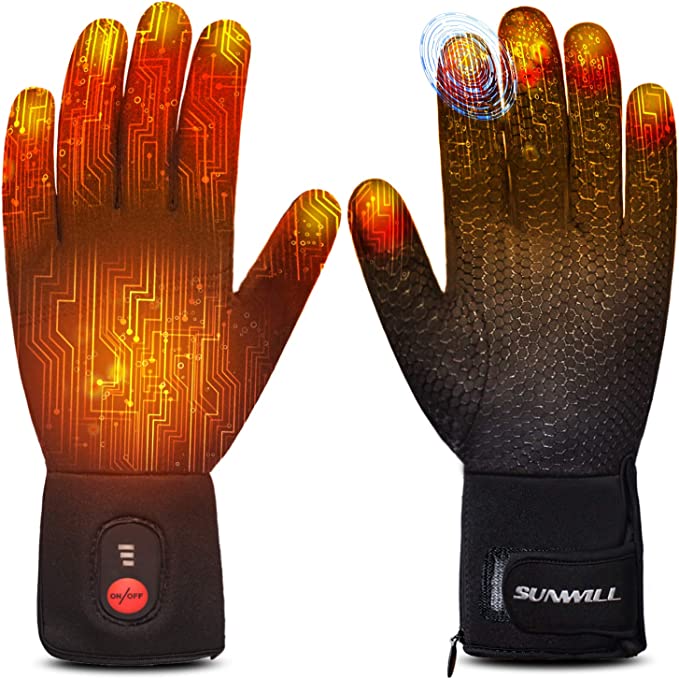 Sun Will Heated Glove Liners
Brand: Sun Will
Material: Polyester
Premium Choice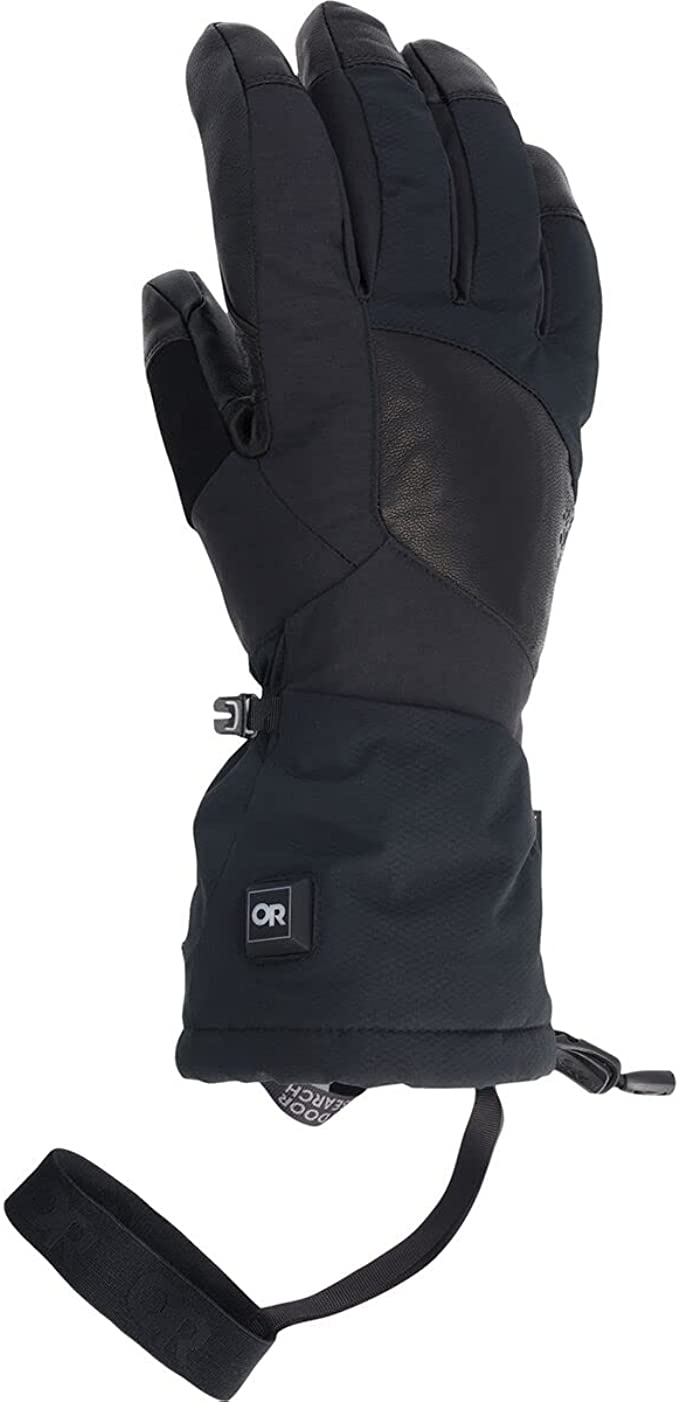 Prevail Heated GORE-TEX Gloves
Brand: Outdoor Research

Material: Nylon
Our Top Picks of the Best Heated Gloves of 2023
If you're looking for a pair of heated gloves you can rely on, look no further than these fine selections: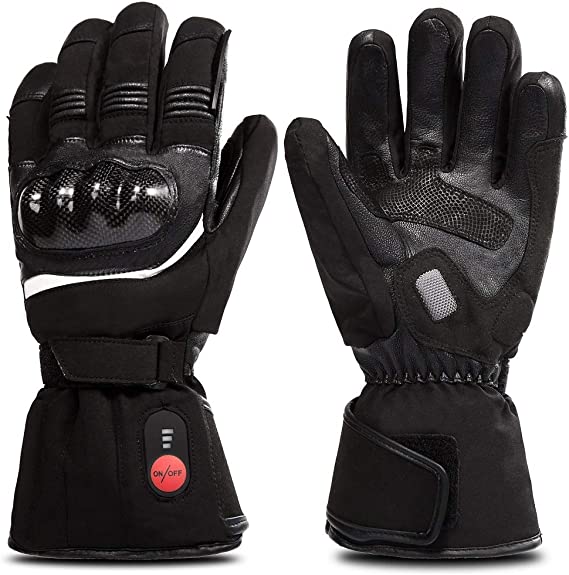 The SAVIOR HEAT glove gives you everything you need in a truly weather-resistant glove, featuring a water and wind-resistant soft lambskin/polyester blend and different temperature settings to choose from.
I found that even the lowest setting provided just enough heat to keep my cold hands toasty warm, but I also appreciated the option to crank up the heat if things got way too cold. 
Switching them off during lunchtime was super easy, and you can make the battery power last for the entire day if you hit the power button whenever you head inside. 
One of the most surprising features was the fact that it was machine-washable. This is actually a pretty big deal because most heated gloves need to be hand-washed. It was just another little convenient detail that made these gloves stand out for me.
Touch-screen compatibility is also a major plus. Honestly, it wasn't exactly easy to type while wearing Savior gloves – but at least my phone actually registered that I was touching the screen. 
The price tag is a little hefty, but hey:
That's what you pay for heated gloves.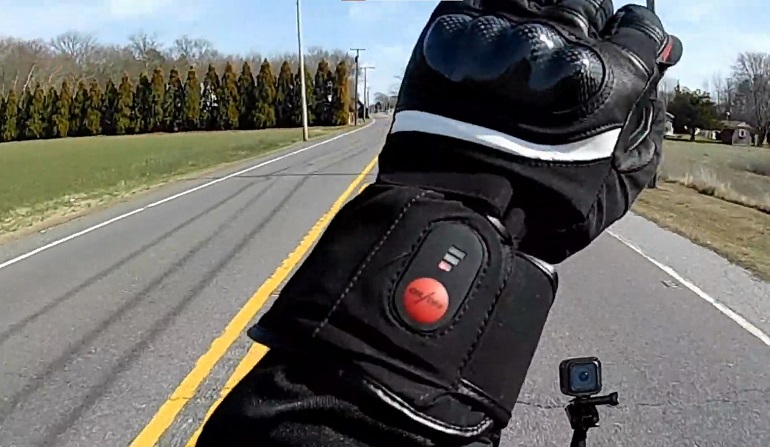 Top Features
Machine washable
Water-resistant lambskin blend
Three different heat settings
Touch-screen compatible
Long-lasting battery life
Pros
Machine washable and touch-screen compatible for convenient, everyday use.
Three different heat adjustments give you plenty of options.
Long-lasting battery life when used at the lowest possible setting.
Cons
Water-resistant, not waterproof .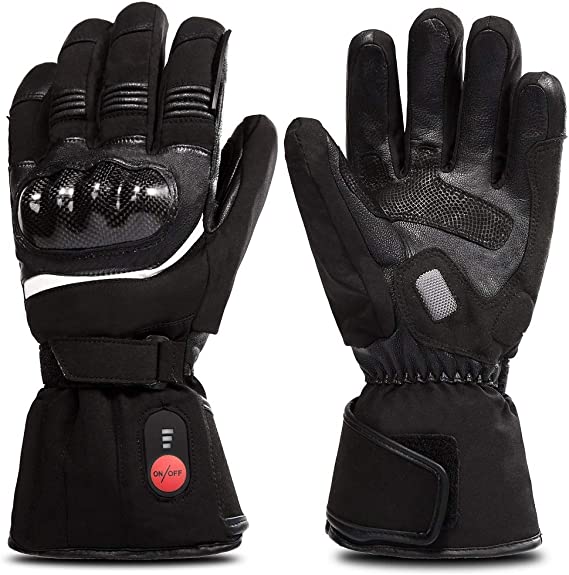 SAVIOR HEAT Battery Heated Gloves
The price of "SAVIOR HEAT Battery Heated Gloves" varies, so check the latest price at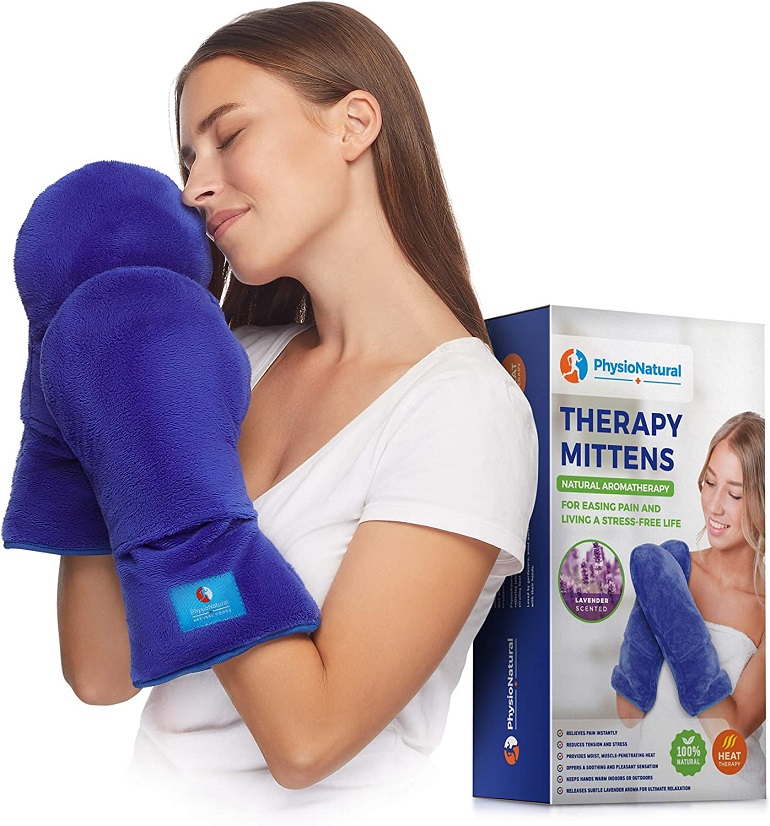 Okay, so I need to make this clear right away:
These are not for skiing or snowboarding.
But I decided to include them on this list because they give incredible relief after a cold winter day.
Pop them in the microwave for a few minutes, and you're good to go – perfect if your hands are still shaking after a freezing day of riding or skiing. 
These might be especially helpful if you have small children or if your hands are particularly susceptible to the cold.
I personally love the fact that they're pretty darn cheap, and the amount of relief they'll give you might be well worth it.
But just to stress once again:
These mittens are not intended for use on the mountain, and unless you're really crazy, you should wear some waterproof gloves or mitts when you're riding.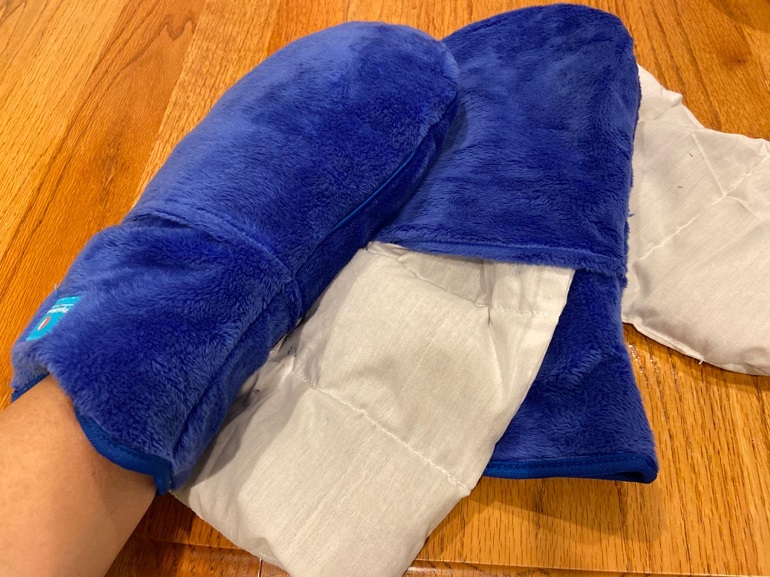 Top Features
Chemically-heated mittens
Microwavable
Lavender aromatherapy
Pros
Affordable.
Great relief after a day of skiing.
Perfect for small children or anyone who is susceptible to the cold.
Easy to heat up with microwavable, chemical heating packs.
Cons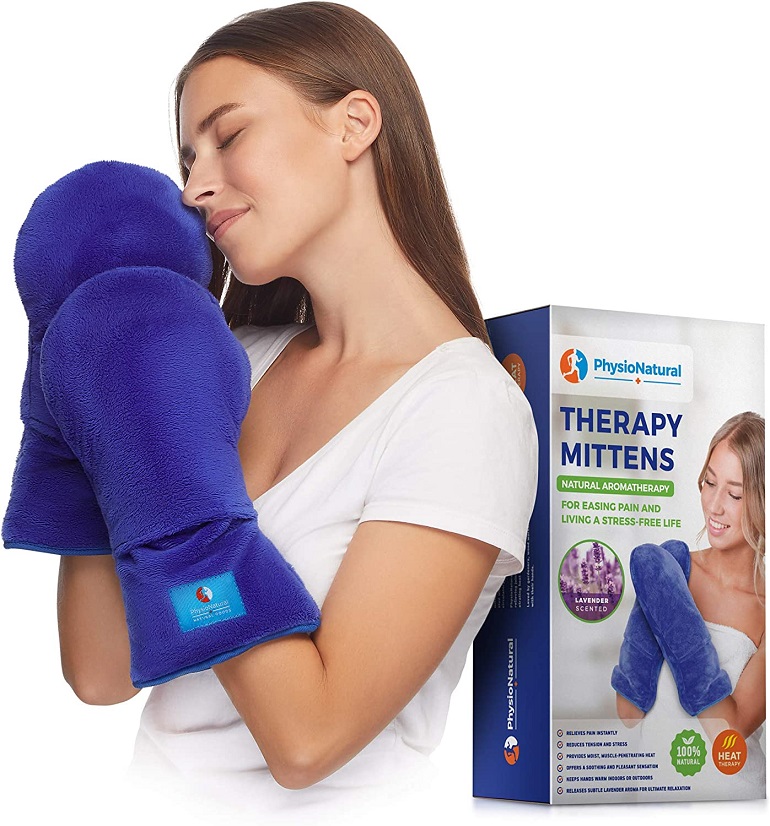 PhysioNatural Microwavable Therapy Mittens
The price of "PhysioNatural Microwavable Therapy Mittens" varies, so check the latest price at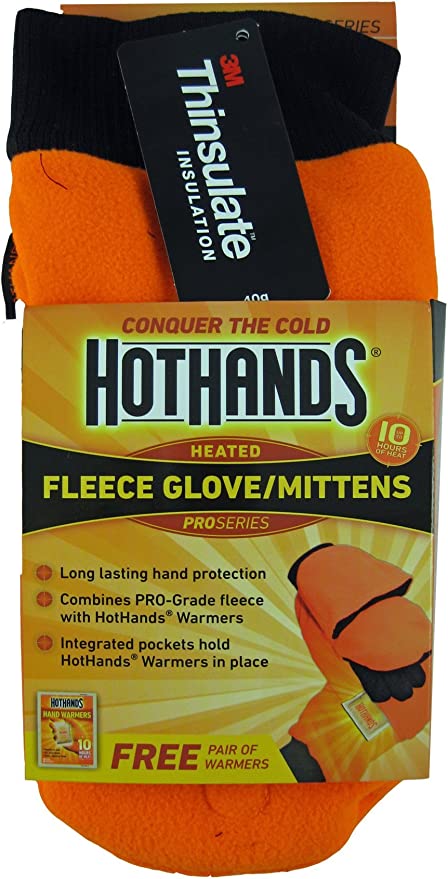 If you can't seem to decide whether you like mittens or gloves – but you know you want heat – these HotHands might be for you. 
The convertible design lets you pop your fingers out of the mitt section whenever you need a little more dexterity. 
The top of the mitt has a compartment that you can stuff heat packs into, giving your hands plenty of blasted warmth in the best possible area. 
I personally loved the fact that they threw in two heat packs for free, and the whole package gives you 10 hours of heat – more than enough for a day on the mountain.
My only concern is that once the heat packs are done, you need to buy more. 
Secondly, you need to know that fleece is not going to stand up to moisture for very long. It may be warm, but it's certainly not waterproof. 
This makes the HotHands Heated Fleece Glove well-suited for spring or early summer riding – and only if you don't bail often. As soon as you get your gloves wet, you're going to struggle a little. That said, the heat-generating capabilities might help dry them off. 
If you want a pair of really basic gloves that give you dexterity with the added option of chemical heat packs, this is a solid option.
I just wonder why you'd even want heated gloves if you're going to be riding in the warm spring weather… but maybe that's just me!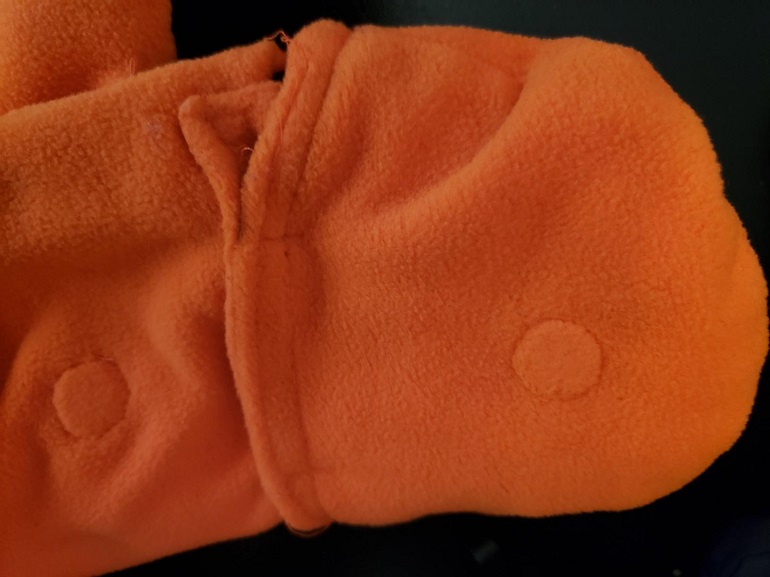 Top Features
Convertible mitt/glove design
Integrated compartments for chemical heat packs
Heat packs included
Fleece
Pros
Convertible design for added versatility and dexterity.
The soft fleece is super warm for winter activities.
Free heat packs are included for up to 10 hours of toasty dependable warmth.
Cons
Not waterproof – only suited for spring/summer riding – but then why would you need heated gloves in warm temperatures…?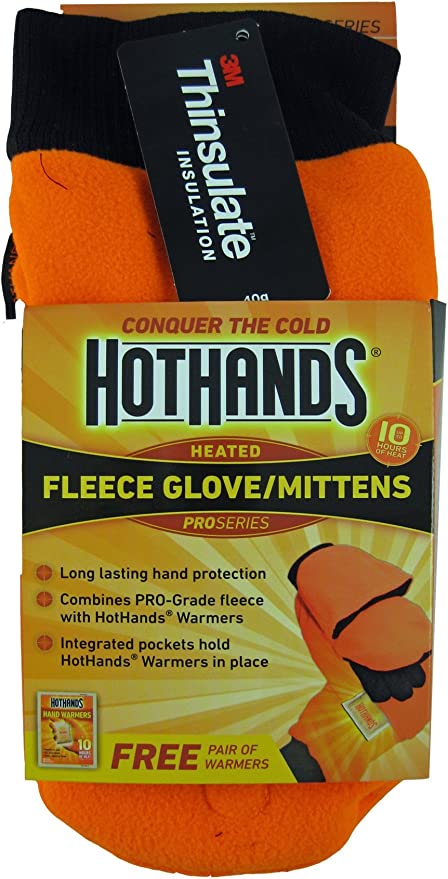 HotHands Heated Fleece Glove
The price of "HotHands Heated Fleece Glove" varies, so check the latest price at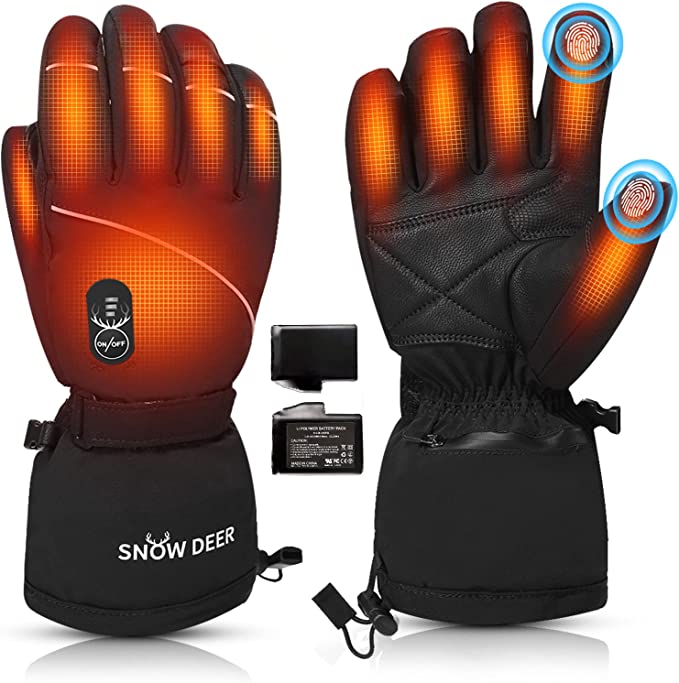 Right away, I knew I was dealing with heated ski gloves that could really stand up to the elements. These Snow Deer gloves are actually pretty warm even without the electric heating fired up, but the option of battery-powered toastiness means that you never have cold hands.
One of the cool things about these gloves is that they actually boost circulation in your hands rather than just blasting them with heat. It really seems like a well-thought-out system and one that you'll definitely appreciate if you have circulation problems. 
The far infrared fiber heating elements definitely get the job done, and it seemed like the technology here was a lot more advanced than what I experienced with other models. 
If you're willing to spend a little extra, these are definitely top-of-the-line gloves that'll provide warmth to your cold fingers. 
Recharging is pretty darn easy. The gloves come with a wall charger for the removable lithium-ion battery. I had no trouble packing the charger into my snow jacket, and charging the battery was easy during lunchtime at the lodge. 
Even if you crank it up to the highest heat setting, you're probably going to have enough juice to get you to the next hot chocolate session in the lodge. Just be prepared to sit around for a while and really enjoy that hot drink while your battery charges up. 
Another major plus here was the touch-screen compatibility. Now, my fingers did feel a little cumbersome in these slightly bulky gloves – but that didn't stop me from tapping away at my screen.
Sure – typing is a bit of a challenge. But opening apps is super easy – and you can definitely send basic messages. It just might take you a lot longer than usual. And hey, at least the screen actually recognizes your fingertips. 
If you are looking to buy ski gloves for women you can check out our article.
Top Features
Sheep leather
Rechargeable batteries
Three heat settings
100% satisfaction guarantee
Pros
Sheep leather material makes for warm gloves even without the heat on.
Customizable temperature settings give you plenty of options.
Removable battery pack with a convenient wall charger for easy charging in the lodge.
Touch-screen compatibility is the icing on the cake.
Cons
Typing is still difficult despite the touch-screen compatibility due to bulkiness.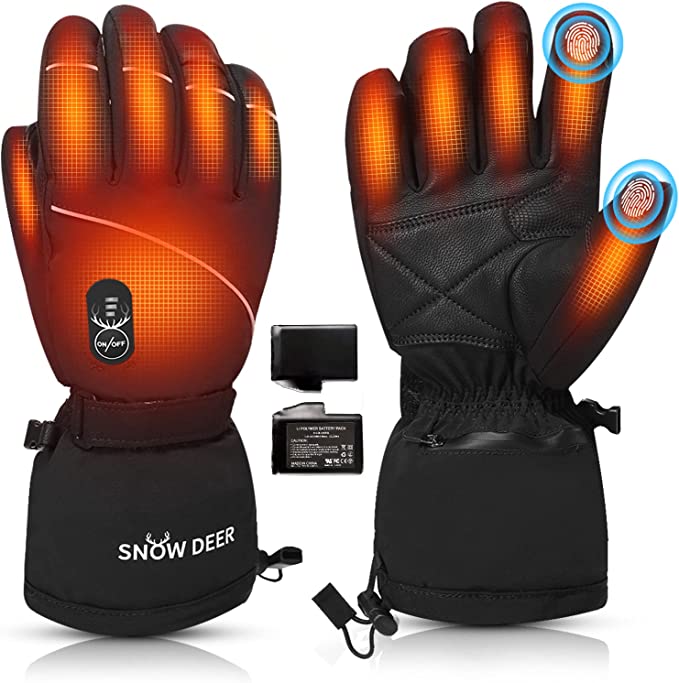 SNOW DEER Heated Gloves Men Women Electric Gloves
The price of "SNOW DEER Heated Gloves Men Women Electric Gloves" varies, so check the latest price at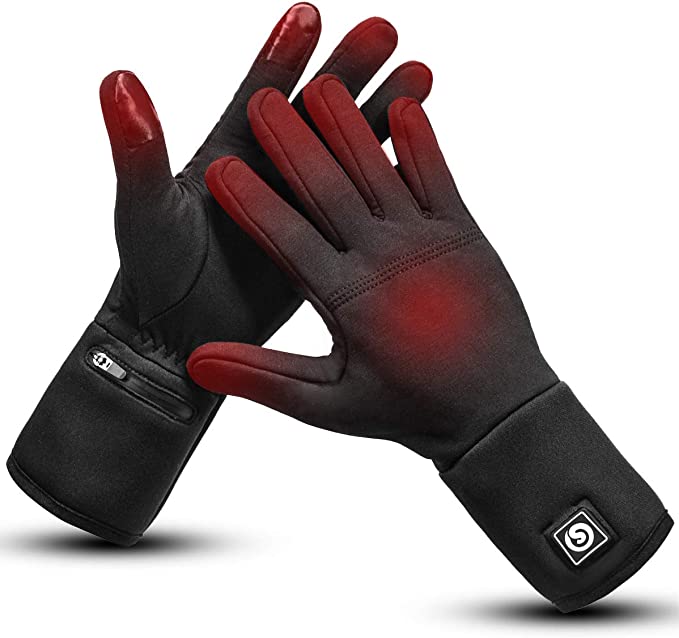 If you love your mitts and you can't quite bring yourself to give them up, why not grab a pair of Day Wolf Heated Gloves instead?
These gloves are slim enough to fit right underneath your favorite pair of snow gloves – meaning you don't need to throw anything away to get plenty of battery-powered heat for your next snow day.
These slim-fitting gloves are also perfect if you use your phone a lot on the mountain since the fingers are touch-screen compatible and nimble enough to actually type effectively.
Sending a text to my friend on the ski lift was super easy – and I appreciated not having to remove my gloves and hold them precariously between my knees. These gloves are also perfect for spring riding with their lightweight feel. 
The only downside is the battery life, which is a relatively low six hours.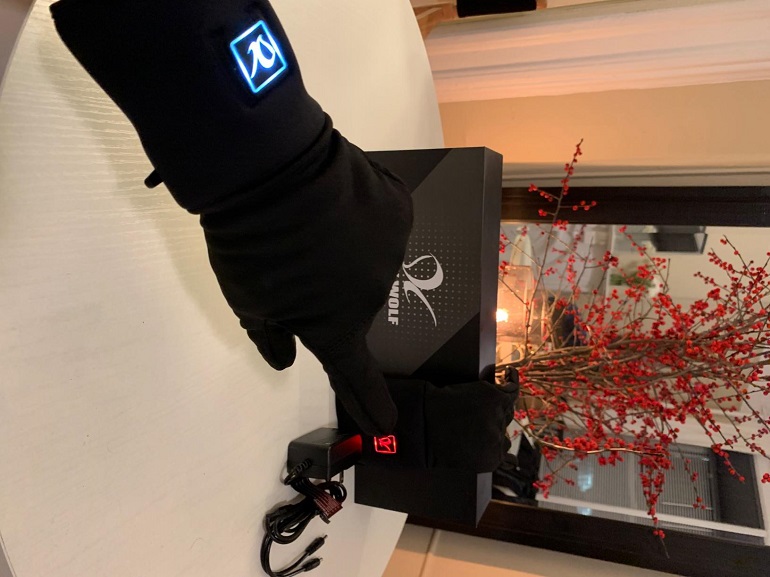 Top Features
Slim-fitting
Up to six-hour battery life
Can be used as liner underneath normal gloves
Pros
Slim enough to fit under your snow gloves.
Nimble enough to type on your phone.
Cons
Relatively low battery life.
Might not be suitable for extremely cold weather.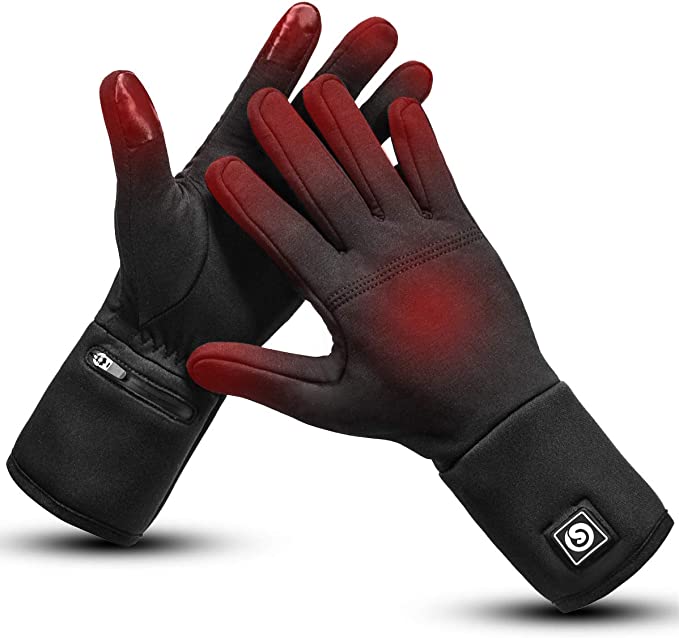 Day Wolf Heated Gloves Liners
The price of "Day Wolf Heated Gloves Liners" varies, so check the latest price at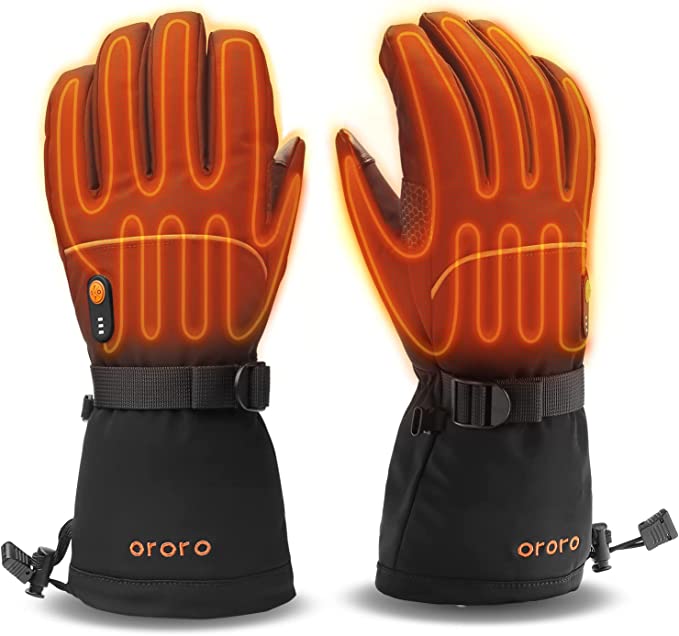 Who doesn't want more of everything? Two is definitely better than one. These Ororo's highly rated heated gloves provide that. 
The gloves come with a thick, soft liner and a bulky outer pair. On days when it's warmer, you can go with just the heated gloves liners, wear the outer gloves for extra warmth and protection, or wear both the liner and the outer gloves in extremely cold weather.
The clear instructions make it easy to use them. They have a water-resistant membrane on the liners and an outer water-repellent layer.
On the lowest setting, ORORO claims that these gloves can reach 140 degrees and last up to eight hours on a single battery charge. The batteries' placement in their pouches was the only thing that didn't sit right with me.
After the initial five minutes of pre-heating, these gloves quickly warmed up. Although the outer glove was a bit bulky with leather palm, I liked how these could come in handy for anyone spending long periods outside doing winter sports like hiking, skiing, snowboarding, working, or shoveling snow. 
It has three different heat adjustments, but the medium heat setting was comfortable and kept my hands warm throughout the testing period, even after 10 minutes in the ice.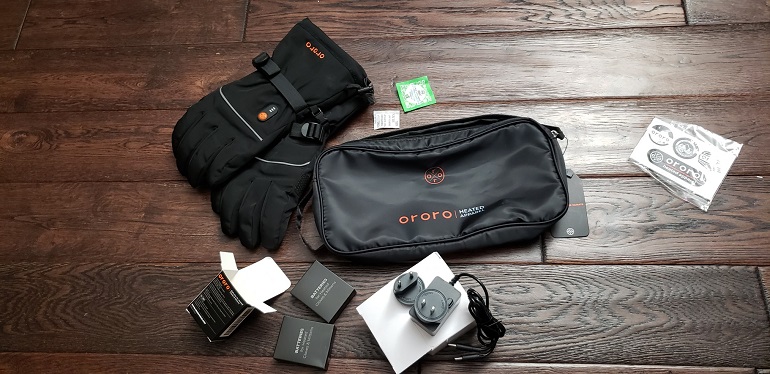 They are easily adjustable at the wrists and are available in sizes small through extra-large. Because they are compatible with touch screens, you won't need to take them off to text, call, or even take selfies.
Ororo gloves cannot be washed in a machine like other battery-operated gloves, so you will need to clean them by hand. Still, they're an excellent option for skiing, winter hikes, shoveling snow, or being in cold temperatures.
I will definitely be including them in my everyday wear!

Top Features
Usable three ways
Water-resistant
Three temperature settings
Touch screen compatible
Reflective strips
Pros
Touchscreen compatibility for convenience is a plus.
Different heat settings as per your requirement.
Provides all-around warmth in winter sports.
Cons
Bulky outer shells may annoy some people.
Not machine washable
Battery placement is a little inconvenient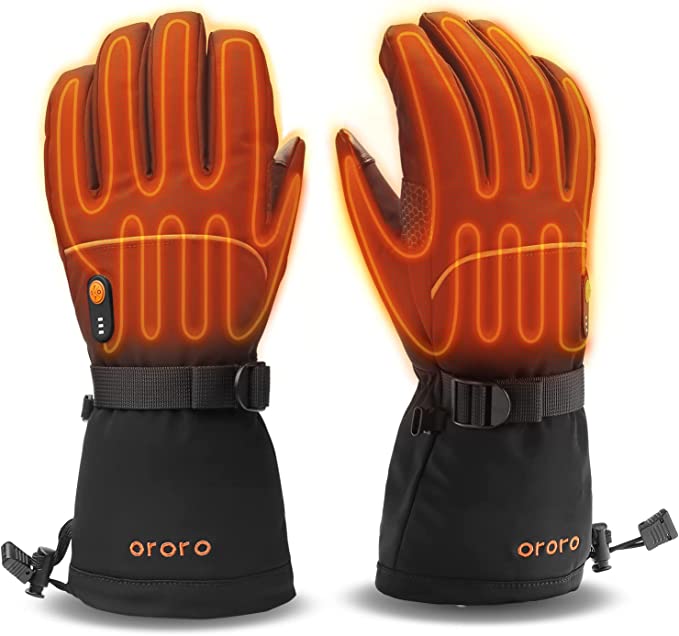 ORORO Heated Gloves
The price of "ORORO Heated Gloves " varies, so check the latest price at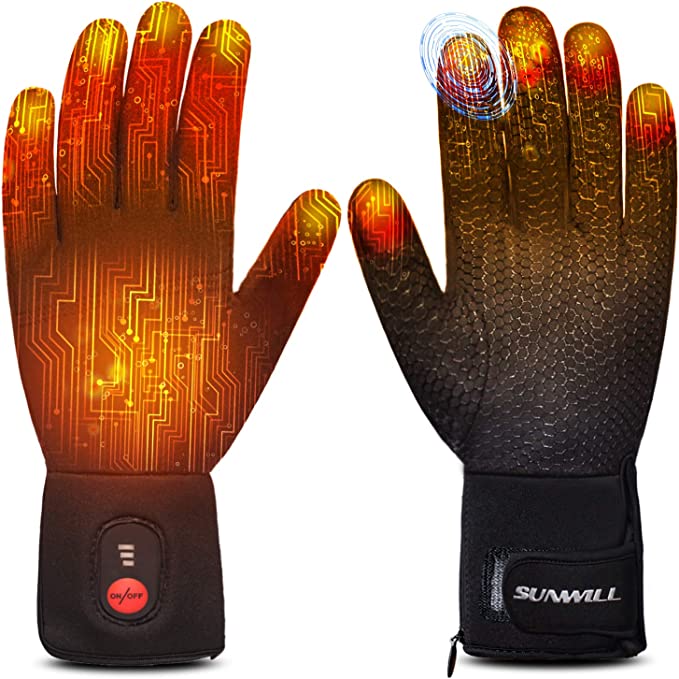 The first thing I noticed when I tried these battery-operated heated gloves on was their intense comfort. The combination of fleece and lycra was very satisfying on my skin. 
Note that these are glove liners for skiing rather than full-on winter gloves, which means you'll need to wear waterproof gloves over the top in order to go snowboarding. 
Six hours of battery life is solid but not overly impressive.
The one thing I really liked about these gloves, other than the comfort level, was the handy low-battery level indicator light.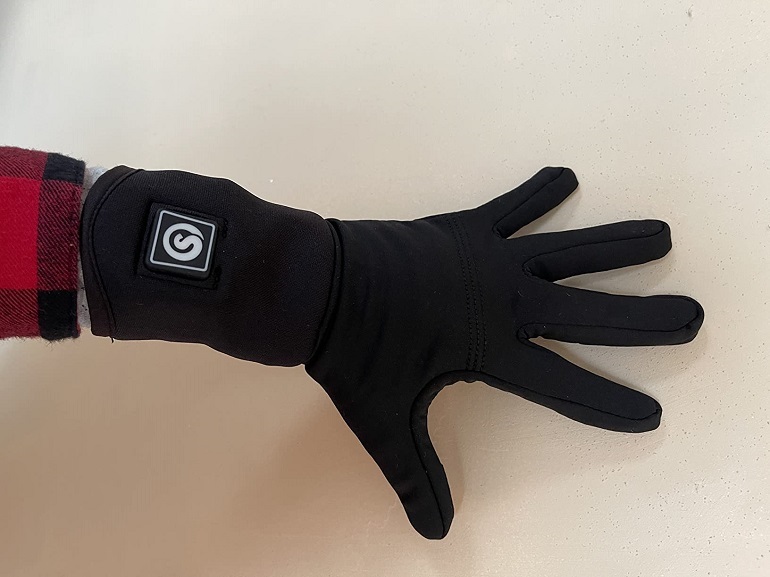 Top Features
Heated glove liners
Fleece and lycra
Low battery level indicator
Pros
Fleece/lycra blend is insanely comfortable.
Low-battery indicator light warns you when you're running low.
Cons
You still need a pair of waterproof gloves over top.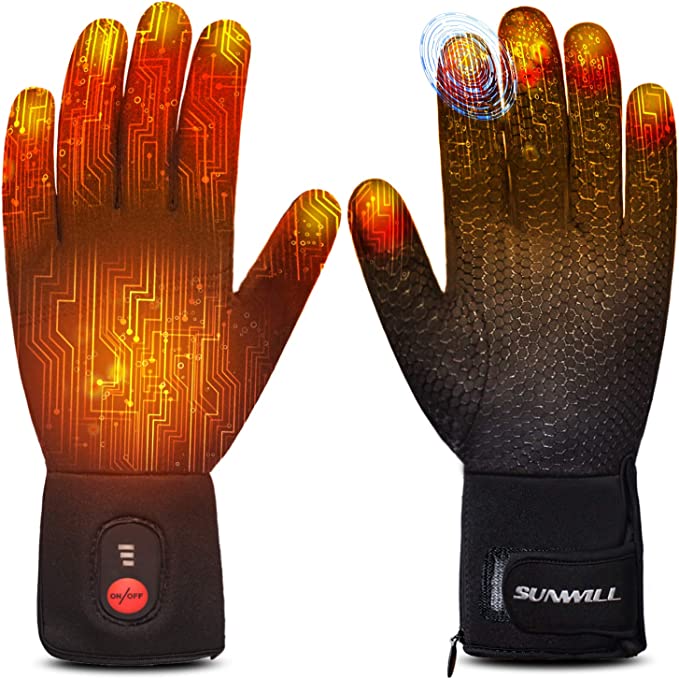 Sun Will Heated Glove Liners
The price of "Sun Will Heated Glove Liners" varies, so check the latest price at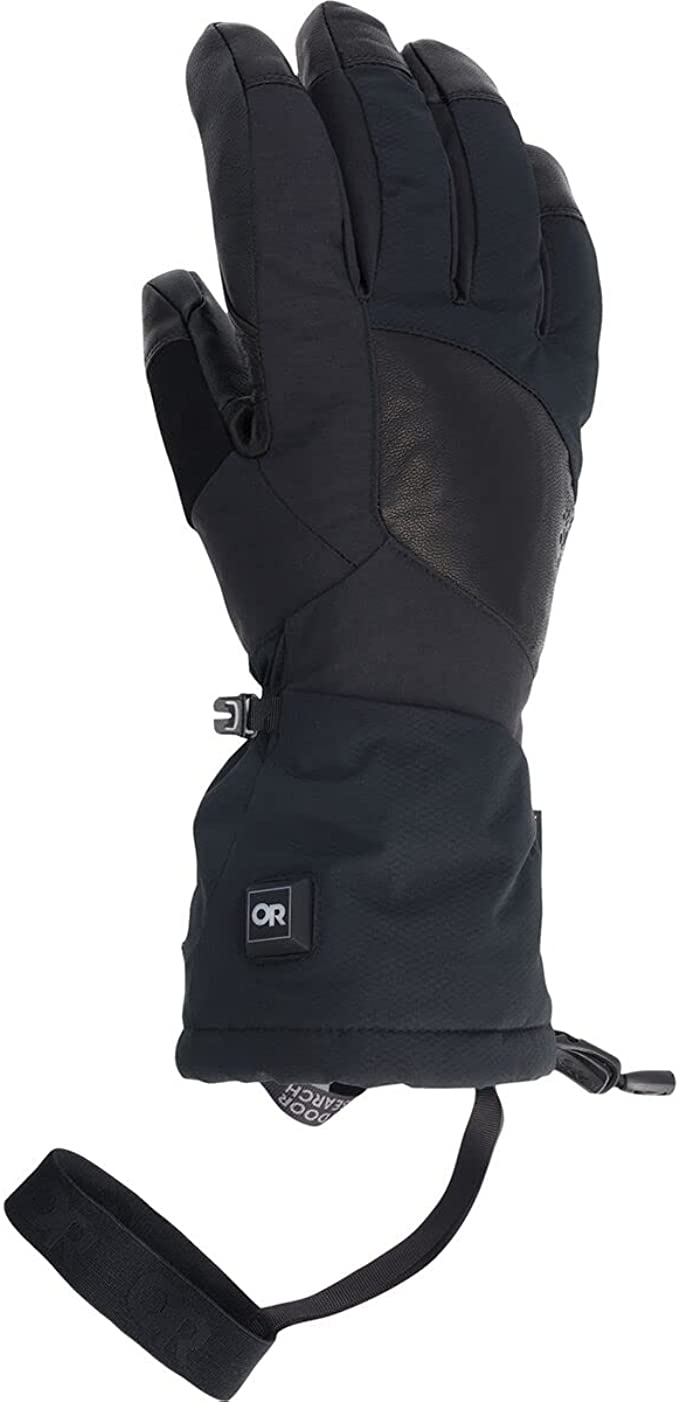 The Outdoor Research Prevail Heated Gore-Tex glove is warm, water-resistant, surprisingly dexterous, and less expensive than its competition.
Due to their superior construction and excellent functionality as standard ski gloves, these gloves set themselves apart from other gloves. We don't have to compromise on durability or warmth with them. They are very resistant to water and have all the features we expect from the best ski glove.
Skiers and riders who suffer from chronic cold hands and low body temperature, and anyone who does not wish ever to have to deal with chilly fingers will find these gloves ideal. My hands indeed stayed warm with these.
Evenly distributed heat flows throughout the back of the hand and out to the fingertips with the help of these battery-operated heated gloves, which make use of a rechargeable battery pack housed in a zippered compartment.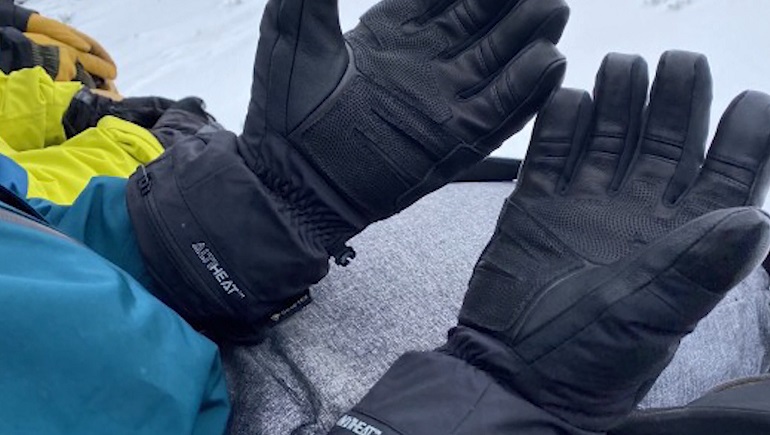 In a cold environment, the warmest setting is sufficient to protect your hands from the day-ending chill, while the medium setting is ideal for all-day warmth. The batteries last up to six hours on the medium setting, while on the highest setting, they last 2 to 3 hours.
In addition, these gloves have a lot of synthetic insulation and a thin, soft fleece lining on both sides of the hand. These gloves, suitable for snowmobilers, ice fishermen, and for outdoor activities, kept my hands warm on the coldest ski days.
Water can't get inside these gloves because they have a Gore-Tex insert and tightly sewn seams. The external nylon shells effectively repel water. These gloves will keep you dry regardless of the weather, even if it starts pouring.
It has a wrist leash to keep you from dropping these expensive gloves, a nylon loop at the end of each wrist gauntlet to put on the gloves, and a soft nose wipe patch on each thumb.
The pair can be stored and carried during travel using a plastic clip. The three heat adjustments and touchscreen compatibility are also some of its prominent features.

Top Features
Durable and high insulation
Water-repellent
Customizable heat settings
Touchscreen compatible
Battery operated
Pros
Gloves stayed warm with all-around warmth.
It's touchscreen compatible for easy use.
Water-resistant polyester to keep you dry.
Cons
It is a little overpriced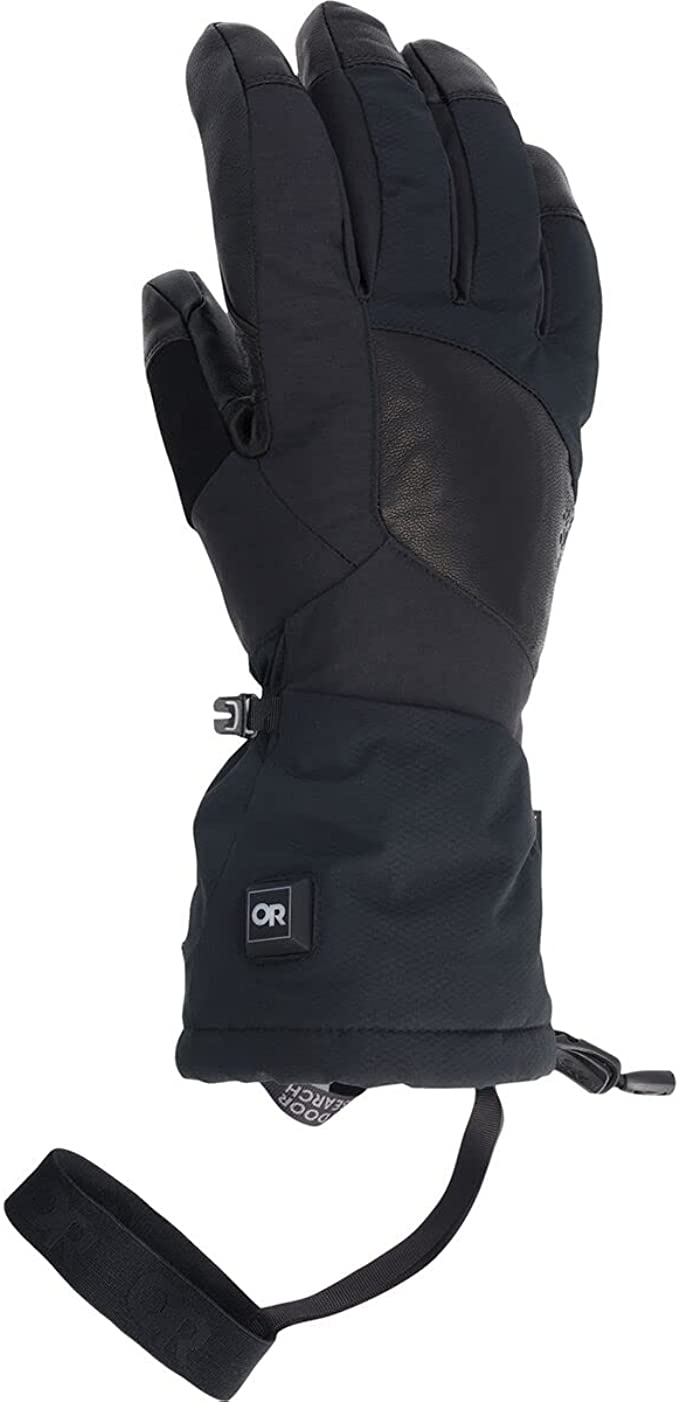 Prevail Heated GORE-TEX Gloves
The price of "Prevail Heated GORE-TEX Gloves" varies, so check the latest price at
What to Consider When Buying Heated Gloves
Electric heated gloves might be especially helpful if you're the kind of person who gets chronically cold hands fairly easily. Some people just don't get cold hands. It's kind of weird in my opinion because I get cold hands fairly easily. 
Skiers may be especially inclined to try a heated gloves pair.
Why?
Because they need agility for gripping regular ski poles while they bomb down the mountain. When your hands get numb, holding onto your poles can get a little challenging. And when you can't really feel your hands, you're going to lose dexterity. This affects the quality of your skiing, and it's definitely something you should avoid. 
Now, for the most part, I'm satisfied with a good pair of mitts. I'm a snowboarder, so I don't actually need to grip poles or anything – and a solid pair of mitts actually gives you more heat retention than gloves. 
But after testing a few of these heated gloves, I'm beginning to see why so many people love them.
There are a number of factors you should consider if you're thinking about pulling the trigger on some heated gloves:
Fit and Size
Fit and size should be a high priority when choosing heated gloves. If your gloves don't fit properly, it's not going to matter whether they're heated or not. You're going to feel uncomfortable – or worse yet, cold.
If your gloves are too small, skin on your wrist or arms might be exposed to the air. If they're too big, you'll have air pockets that can fill with cold air or frozen moisture. 
Battery Life
Battery life is another important consideration when choosing heated gloves. You want a pair that'll last for the entire day on the mountain.
If you're planning on hitting the snow for eight hours, your glove batteries might struggle to make it that long. You also want to make sure your rechargeable lithium-ion batteries are easy to recharge.
The best gloves can be recharged in the chalet or lodge while you're grabbing some lunch – ideally with a simple wall socket charger.
Material
Even though your gloves might be heated, you still need to make sure they're well-made with solid materials. Avoid heated gloves that seem gimmicky.
These gloves make heated elements their main selling point while skimping out on the material and overall build quality. You want your gloves to last and feel warm. 
Waterproofing
Waterproofing is arguably even more important when you're dealing with heated gloves. This is because if the electrical components within get wet, they might stop working.
Suddenly, you just wasted a lot of money on hand warmers that aren't even functional anymore. Make sure your heated gloves can't stand up to some serious levels of moisture – including snow, slush, and rain. 
Touch-Screen Compatibility
Finally, you might want to check out whether your gloves are touch-screen compatible. One of the top benefits of wearing heated gloves is the fact that you can actually use your phone properly while keeping your digits warm. When your fingers aren't insanely numb and freezing, it's easy to type away on your phone.
But those benefits go out the window if your gloves aren't touch-screen compatible, as you now have to remove your gloves to type – defeating the entire purpose of the whole "heated glove" thing. Just something to keep in mind. 
Weight
Last but not least, you need to consider the weight of your gloves. It's no secret that electrical components can add a little bit of weight to your gloves, and this might not always be ideal if you're aiming for a truly lightweight setup.
What's the point of getting super lightweight skis or boards if your gloves are weighing you down? Always opt for lighter gloves if you can. 
FAQs
How Do Heated Gloves Work?
Not all heated gloves use the same technology. There are actually a couple different types of heating elements available:
Chemically Heated Gloves
A chemical heating element is a small packet that you stuff into your gloves. You can activate them either by twisting them, snapping them, or exposing them to air. The chemical heating ability last for about eight hours.
Some chemically heated gloves also have special pockets or flaps to hold these heat packs. The downside is that once the packs stop emitting heat, you have to throw them away and buy more.
Electrically Heated Gloves
Electrically heated gloves work through heated wires embedded in the gloves fabric that transmit heat throughout your hand from a central power source. This power source is often a battery (like a lithium-ion unit) that is removable and rechargeable.
With this heating wires method, you don't have to keep buying more heat packs, and you simply need to recharge the battery after it dies to keep your fingers toasty warm day after day. 
Are Heated Gloves Safe?
If you're just encountering this technology for the first time, you might have a few reservations. Are these heated gloves really safe? What happens when the battery gets wet? Doesn't this pose the risk of an electric shock? What about exposure to harmful chemicals?
Fortunately, manufacturers of the best heated gloves have considered these potential hazards. That's why all heated gloves have built-in safety features that shut down the entire element in the rare event of a short circuit. 
In fact, even if you were to touch the bare wiring, you wouldn't get an electric shock because of the way these systems are designed. 
The only thing you really need to worry about is the fact that some heated gloves will interfere with avalanche beacons. 
Stay Toasty This Winter with the Most Heated Gloves Possible
If you're ready to give yourself a real treat this winter and keep your fingers warm and comfortable, then you owe it to yourself to grab a heated gloves pair today.
It might sound like a needless luxury, but trust me:
Once you slip a pair of these bad boys on, you'll never want to go back to regular old gloves. 
The truth is that it's more than just a gimmick – it can help you grip your poles, adjust your ski bindings, and use your phone when you need it most. 
But most importantly?
It makes your day on the mountain a hell of a lot more enjoyable.
And that, my friends, is priceless. 
Grab a pair of the best overall heated gloves today and experience the difference for yourself.