Stay Warm with Liner Gloves
The other day I was practicing my carving when I whipped into a carve too fast and ended up tasting snow. It's a familiar scenario for me. As I picked myself up, caked in snow and looking like a funnel cake, the biting cold singed my fingers.
"What's the deal?", I thought to myself, "I am wearing the best ski gloves." While that may have been true, the issue was that I hadn't been wearing glove liners. This meant that I had one less layer of protection between me and the frost.
The sting of my cold fingers taught me that if I wanted to keep my hands warm, even in my most embarrassing falls, then I was going to need more than a thick glove. I needed the best ski glove liners to go with them.
Below you'll find the best ski glove liners reviewed so that you too can keep your hands warm.
Best Ski Glove Liner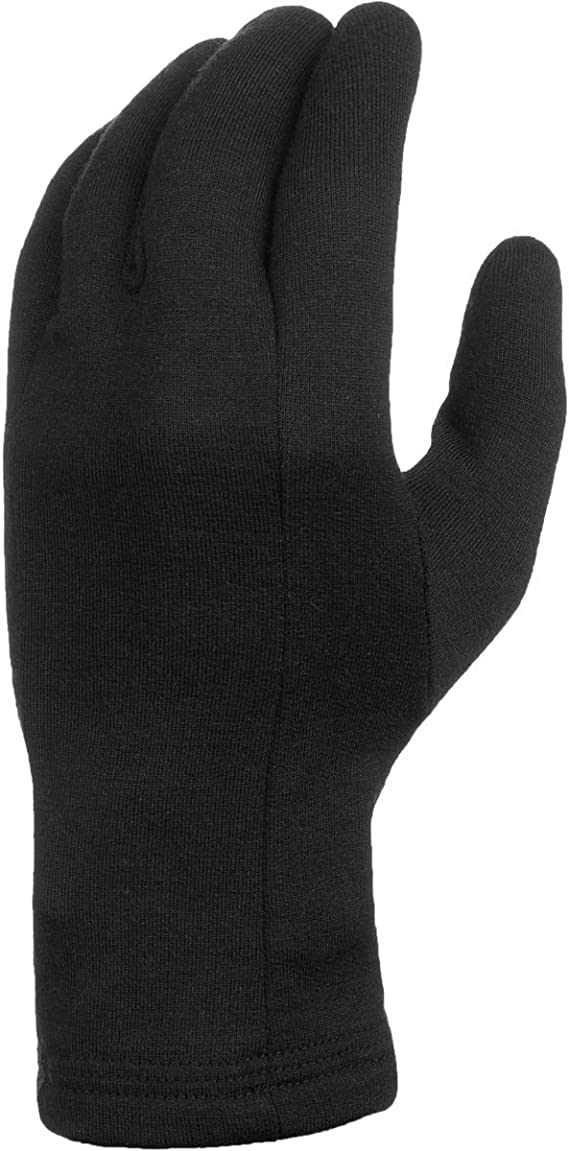 Icebreaker Apex
Brand:Icebreaker
Fabric:MERINO WOOL
Best Heavy-Duty Build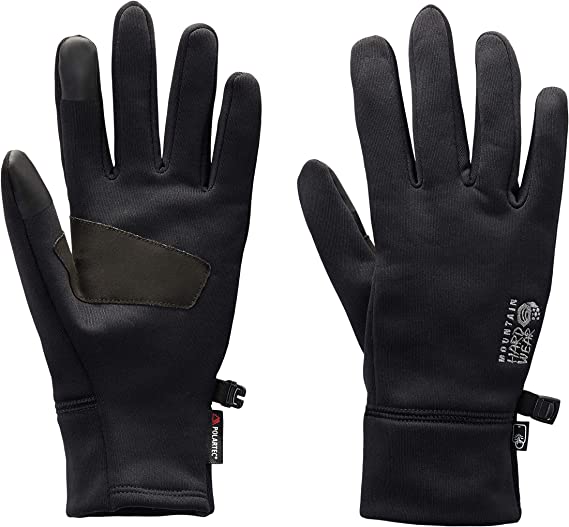 Mountain Hardwear Stimulus
Brand:Mountain Hardwear
Fabric:

Polyester
Best Thin Gloves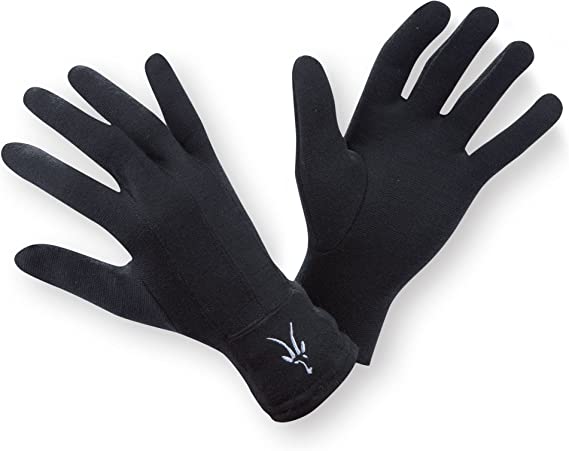 Best Versatility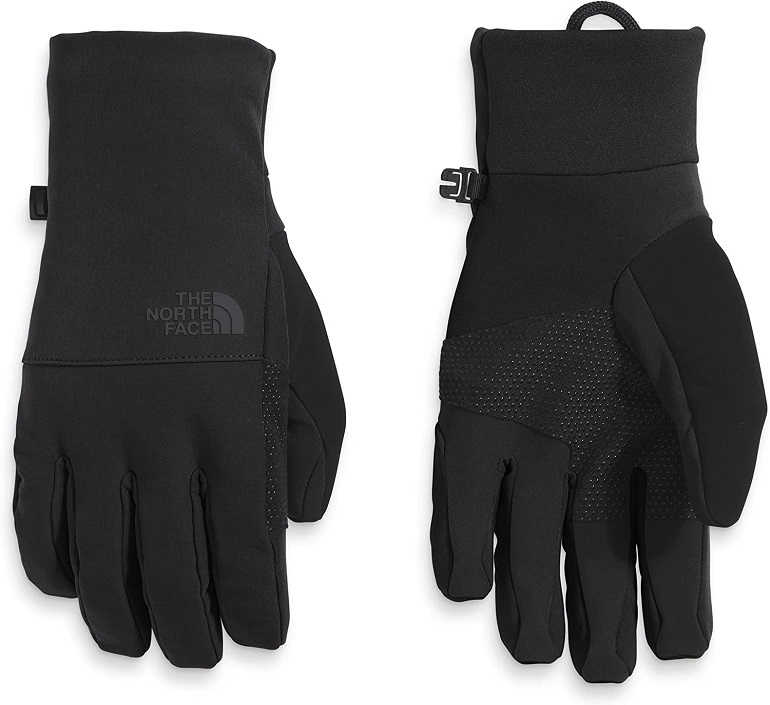 The North Face Men's Apex
Brand:

THE NORTH FACE

Fabric:POLYESTER
Most Comfortable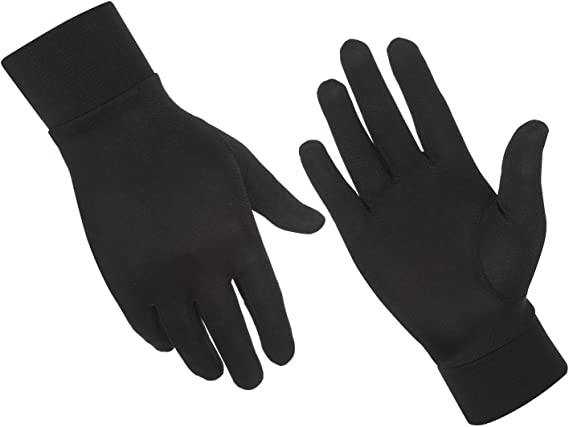 Alaska Bear Natural Silk
Brand:ALASKA BEAR
Fabric:

silk
Best Budget Liner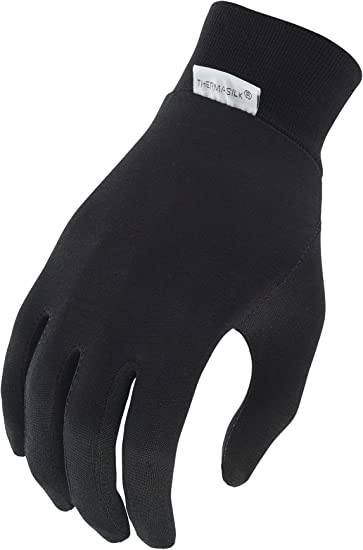 Terramar Thermasilk CS
Brand:Terramar
Fabric:100% Silk
Best of the Rest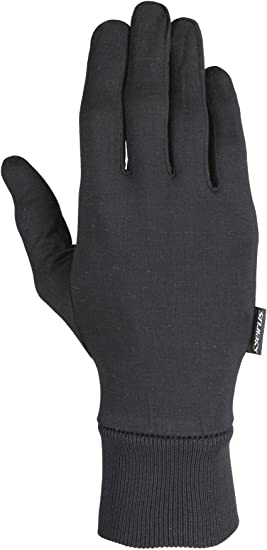 Seirus Arctic Silk Glove Liner
Brand:Seirus
Fabric:Nylon
The Best Ski Glove Liners Reviewed
The best ski glove liners offer you many things that most ski gloves simply can not. From merino wool warmth to moisture-wicking capabilities.
Glove liners, like ski neck gaiters, are one of those things that you think you can live without until you try them.
The ranking below is simply based on the best properties that each glove liner can give you. If you truly want to perform in any cold weather and stave off cold hands, then think about the type of ski glove liner that would benefit you most.
Finally, consult our "Choosing" section to find out what makes a ski glove liner quality.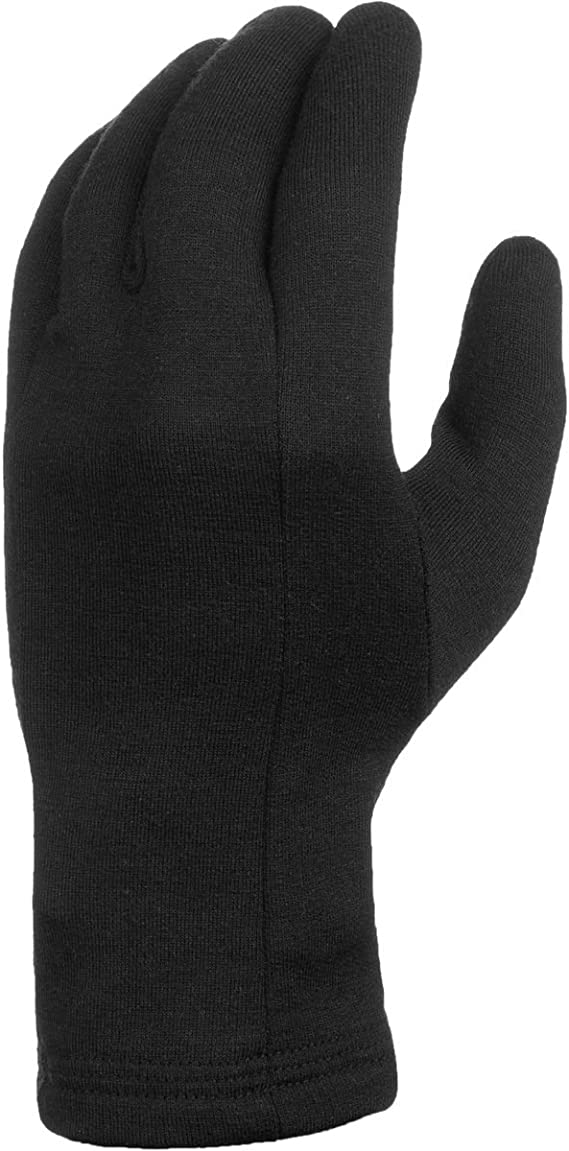 The Icebreaker Apex got every single design decision right. True to its name, this liner has got a highly durable design thanks to the synthetic construction that has expertly incorporated merino wool into it.
But this merino wool wasn't just there for show. With it, comes a plethora of bonuses, including UV protection, extra warmth, and a soft feeling. Let's imagine for a moment, that the heat gets too extreme for you.
No problem! The Apex is very breathable and even works to regulate your body temperature. The goal here is to keep you in the "Goldilocks" zone, where it is never too hot or too cold.
Should the worst happen and your hands begin to sweat, the synthetic fibers running throughout this liner prevent any bad odors from planting roots.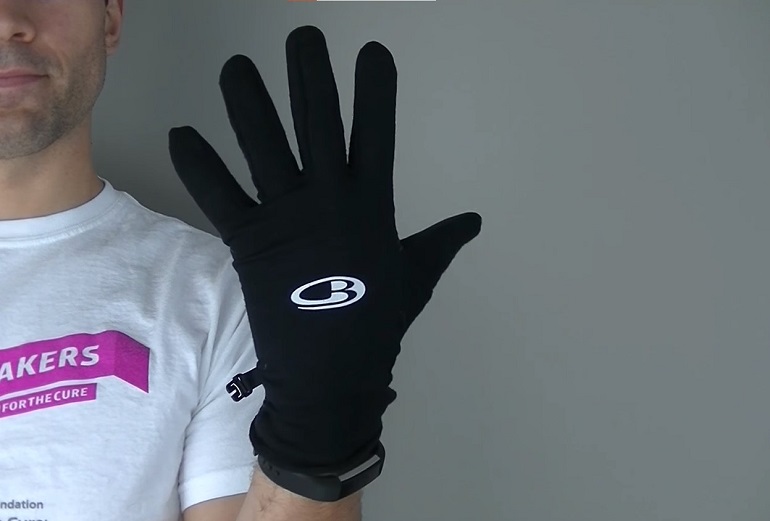 Features
Materials: Merino mixed with synthetic fibers
Breathable: Naturally breathable
Best Feature: Quickly regulates your body temperature
Sizes: Extra small to extra large
Versatility: Very versatile thanks to high durability
Pros
Has a synthetic construction that makes it naturally odor resistant.
Silky smooth despite its high durability.
Thanks to the merino wool in its build, has great UV protection.
Cons
Could have benefited from more color options.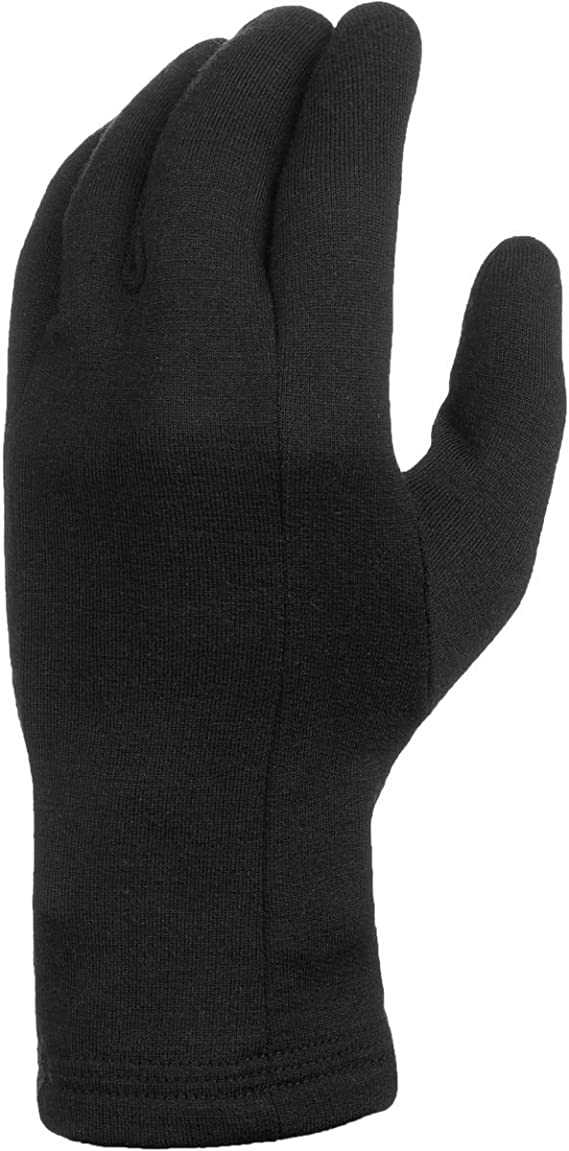 Icebreaker Apex
The price of "Icebreaker Apex" varies, so check the latest price at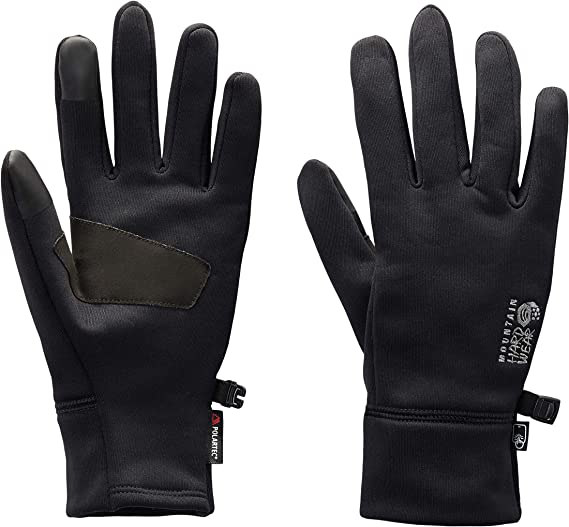 Built to last but not overly rigid in their design. The Mountain Hardwear Stimulus understands that longevity comes not from a hard shell exterior but rather from a flexible overall build.
Don't get me wrong; there are durable materials within these glove liners. With a majority polyester build, you can forget about water or moisture ruining your liner. But it goes beyond the standard polyester that we can find in most high-grade ski gear.
Elastane material was introduced into the joint areas and the back of the hand. These are the areas that experience the most resistance as you move around. However, this is no longer an issue.
Not only does that give these liners a flexible fit, but it also increases their durability by making it harder to rip or tear them.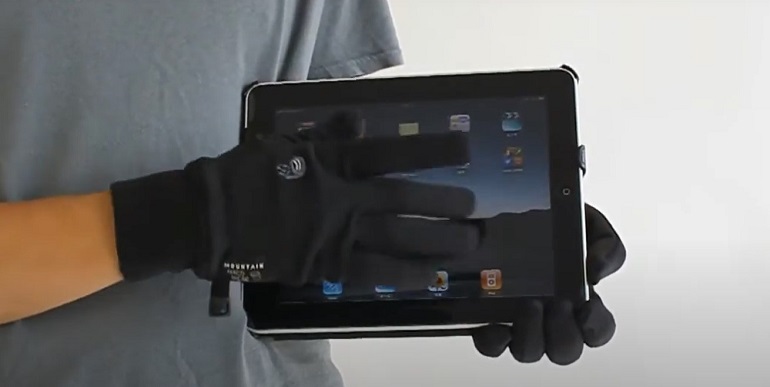 Features
Materials: Polyester and elastane
Breathable: Highly breathable thanks to Polartec Power Stretch
Best Feature: Flexible build
Sizes: Extra, extra small to small
Versatility: High, has a multi-sport design
Pros
The Polartec Power Stretch of this liner makes it highly breathable and flexible.
Has a majority polyester build that is quick to dry and durable.
Both thumb and index finger are touch-screen compatible.
Cons
I wish it was available in more sizes.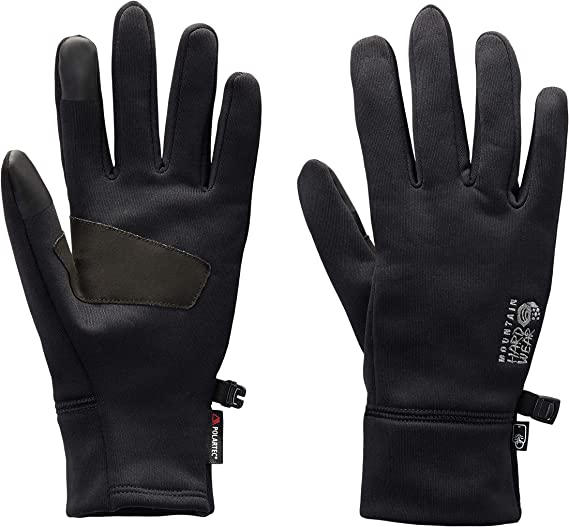 Mountain Hardwear Stimulus
The price of "Mountain Hardwear Stimulus " varies, so check the latest price at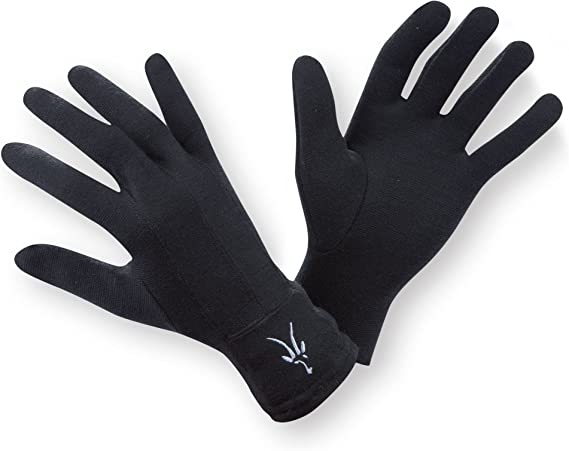 The Ibex is a species of wild goat that is known for its agility. Capable of leaping six feet into the air with a single jump. To me, this represents fluidity. Just like these animals are able to scale any terrain, these glove liners are capable of fitting into any glove.
The Ibex liner may have a thin build, but that doesn't mean that it can't keep you warm. On the contrary, because this liner is made from one hundred percent merino wool, you'd struggle to find a warmer liner.
This is what amazes me. How this liner can bring so much warmth without needing to pile on layers of other materials is an awesome bit of design.
Remember, this type of wool has many more qualities than just being warm. When wool of any kind is densely packed in, its durability skyrockets. Cotton shirts can be torn apart easily, but wool clothing is another story entirely.
Thin and warm, not much more you could ask for.
Features
Materials: Merino wool
Breathable: Not really
Best Feature: Made from 100% merino wool
Sizes: One-size-fits-all
Versatility: Semi-versatile due to their thin frame
Pros
Has a dense wool structure that won't tear easily.
Comes with a zipper closure that gives you a secure lock with a simple pull.
A miniature pocket is included within the glove liner's exterior.
Cons
Not much variation in its built quality.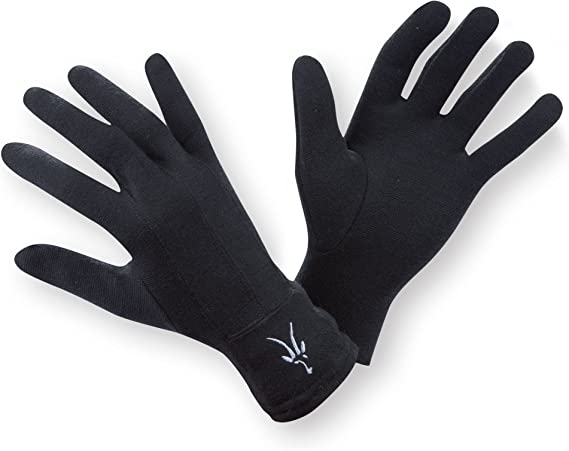 ibex Glove Liner
The price of "ibex Glove Liner " varies, so check the latest price at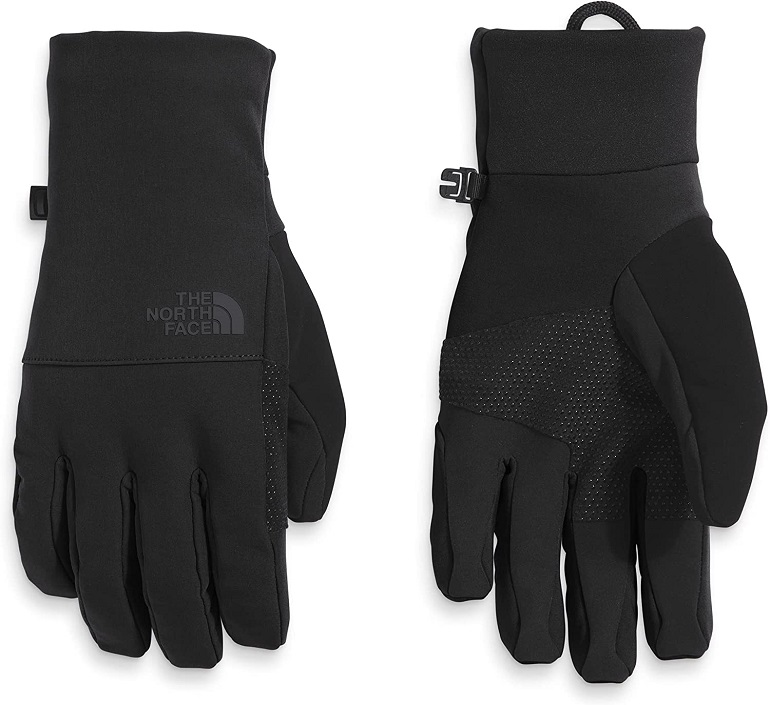 In the world of liners, versatility means more than just being able to fit into any pair of ski gloves. If this were the case, then the Ibex liners would have received this title as well. Versatility within a liner can be found in the consistency of its performance.
Because the North Face Apex is durable and has a windproof outer shell, it can be used as a removable liner or stand-alone glove in a number of sports. That is not the end of its protection against the elements.
The Apex liner gloves also have a durable water-repellent coating spread throughout their exterior. In actuality, this is the true first line of defense against both water and wind.
Having this coating means that the outer shell can be a bit more porous, increasing breathability as a result.
On top of all this, all five fingers are touch-screen compatible. No more taking off your gloves just to answer a call.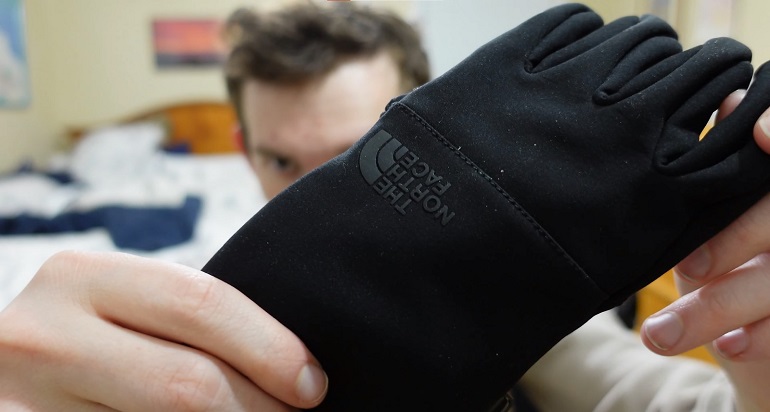 Features
Materials: Windproof soft shell
Breathable: Not very breathable
Best Feature: Has heatseeker eco-insulation
Sizes: Small to extra, extra large
Versatility: High, can be used for several sports
Pros
This glove liner has excellent breathability and waterproof scores thanks to the DWR finish applied to its exterior.
All five fingers are touchscreen compatible, thanks to their Etip design.
Made from recycled materials. Low environmental impact.
Cons
Too thick for most gloves.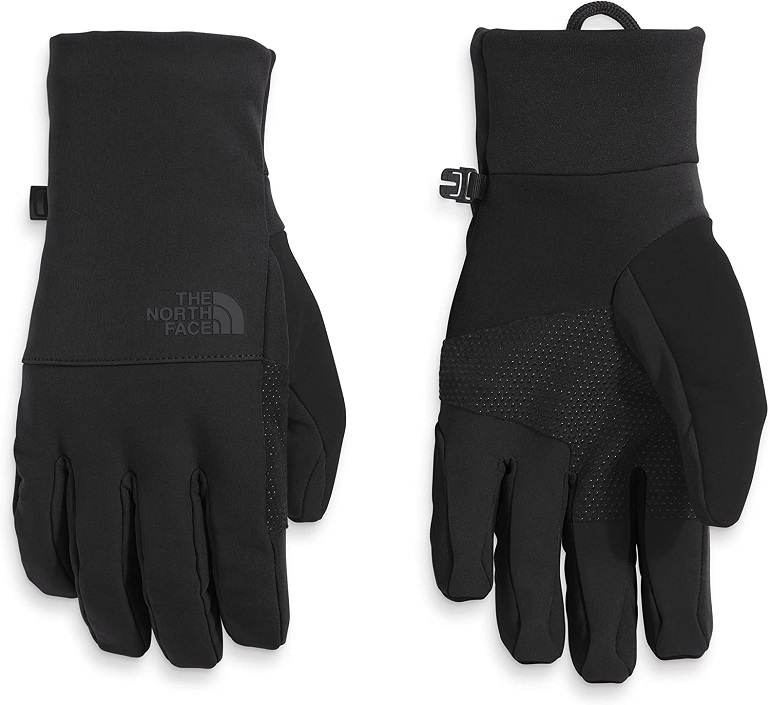 The North Face Men's Apex
The price of "The North Face Men's Apex" varies, so check the latest price at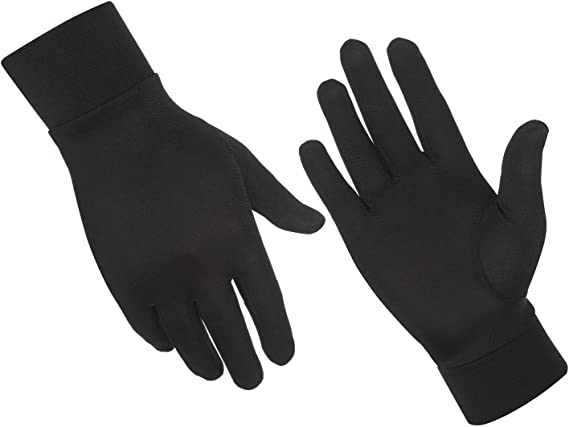 You know, there comes a time when all the fancy bells and whistles in the world don't stack up to plain old comfort. Alaska Bear agrees with me; it's why they created the Natural Silk liners.
There isn't a smoother or more comfortable glove liner on this list. Not much can compete with Mulberry silk. This type of fabric is known for its soft and delicate feel.
Furthermore, this silky frame is lined with a fabric that is both breathable and has moisture-wicking capabilities.
By design, these liners are hypoallergenic. Hypo-allergenic materials won't leave any rashes on your skin. Even with prolonged use.
I should warn you that this liner is delicate. Expect it to tear on you if you don't wear a strong glove over it.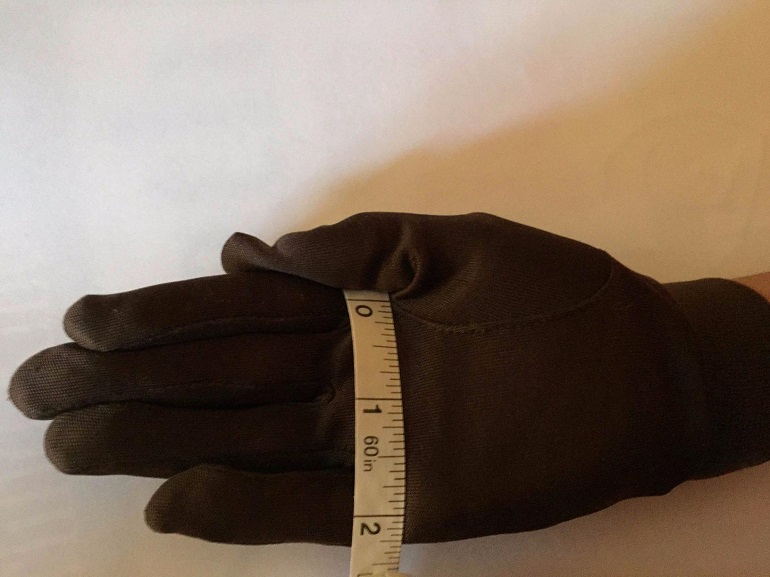 Features
Materials: Mulberry silk
Breathable: Yes, due to the fabric
Best Feature: Very soft and comfortable
Sizes: Small to extra large
Versatility: It's best to keep these as ski liners only
Pros
Is naturally hypo-allergenic, kiss those rashes goodbye.
The silk is lined with a breathable and moisture-wicking fabric.
Simple design without any annoying tags or marks.
Cons
Delicate build that feels soft but can tear easily.
Alaska Bear Natural Silk
The price of "Alaska Bear Natural Silk" varies, so check the latest price at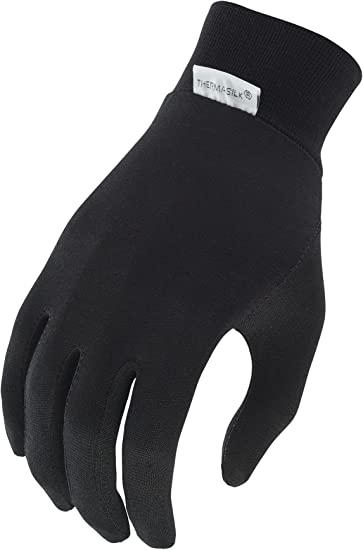 I get as much excitement from finding a great deal as I do from the product that I am purchasing. Naturally, the Thermasilk liner had me more than excited because of all the quality packed into its very affordable price point.
But this is more than just a great choice for those on a budget. There is a lot of intelligent design packed in here.
For example, a high breathability score was achieved by weaving the fabrics together in a mid-weight design.
Due to this breathability, this liner is quick to dry and, surprisingly, has great odor-prevention technology. A very underrated feature. Holding it all together is a thin design that can be paired with any winter glove.
Features
Materials: Filament silk
Breathable: Yes, mid-weight fabric design
Best Feature: Is fast to dry and has odor control technology
Sizes: From small to extra large
Versatility: Can be paired with any winterized glove
Pros
Thanks to the silk and its fabric design, great breathability and comfort.
All sizes from small all the way up to extra large, are available.
Can fit any glove type due to its thin build.
Cons
This glove liner is designed more for teenagers and young adults than other age groups.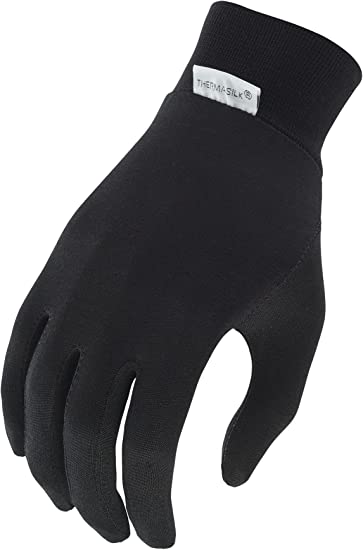 Terramar Thermasilk CS
The price of "Terramar Thermasilk CS " varies, so check the latest price at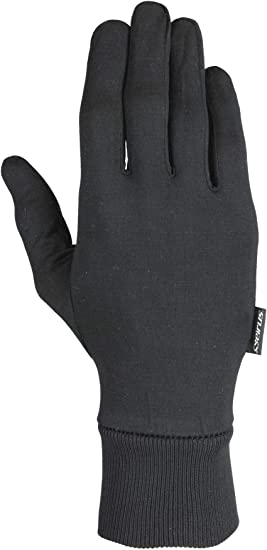 The last of the best ski glove liners are a silk offering that replicates some great features from our other entries.
With a nylon palm that gives you a solid grip and a leather lining that won't let a single speck of heat escape, this liner is a cut above the rest.
In fact, polyester was also woven into its structure. Now you can count on polyester's fast-drying properties and comfort. Nylon isn't the only party responsible for the high durability of the Artic Silk liner.
These liners were assembled piece by piece, sewn together with a very tight-knit for added strength. If you want something that'll last, this is it.
Features
Materials: Nylon, leather, and polyester
Breathable: Not the most breathable.
Best Feature: Cut and sewn form-fitting construction
Sizes: Small, medium, large, extra large
Versatility: High, can slip into several glove types
Pros
Has an incredible three-part construction, with nylon palm, leather lining, and polyester interior.
Its pull-on closure ensures a tight fit.
Each individual piece was sewn together for maximum strength.
Cons
The tag on the exterior can get annoying.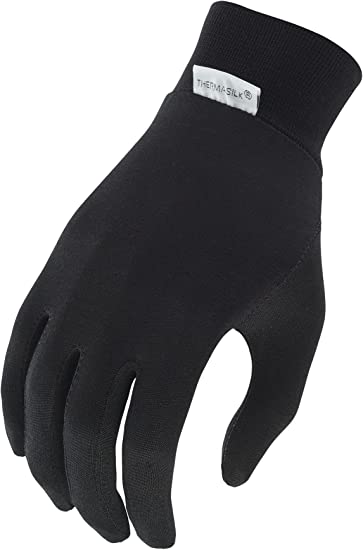 Seirus Arctic Silk Glove Liner
The price of "Seirus Arctic Silk Glove Liner" varies, so check the latest price at
Choosing The Best Ski Glove Liner For You
Sure, we can sit here all day and argue about semantics and details, but the fact is that the best ski glove liners excel in the categories listed below. They also vary when it comes to how much they offer in each category.
For example, thin gloves are a great choice for someone who needs precision but not so great for those that just want to keep their hands warm. Run down the list and make a mental note of what you need. Only then will you find the best ski glove liner for you.
Your Liner's Comfort and Fit
Handle this category like you would when picking out new shoes. The fit of your glove liners directly correlates to your comfort. Do you want a tight fit that will fit well on your thin fingers?
If this is the case, then keep in mind that you could experience some chaffing or rashes. This is because if your glove liner is on too tight, the friction of your liner will begin to dry out your skin.
It's worse if you begin to sweat and your high-end gloves aren't breathable. This is something that we will touch on in a later section. The point is that you want a secure fit that can pair up with your ski gloves, without being too tight.
Of course, if your liner is too loose, then the cold air will make its way in. To keep your hands warm, balance is key. One last warning, don't get glove liners that are too bulky, you won't even be able to grasp your regular ski poles properly.
The Thickness Of Your Liner Gloves
I spoke about this in the previous section, but now I'll really dive into it. The thickness of your ski glove liners directly correlates to their warmth. This is pretty simple to understand. The thicker they are, the more insulation and merino wool will fit into them.
This is the main purpose of glove liners in the first place. It's also one of the main selling points of the Mountain Hardware Stimulus.
Of course, with every benefit come a few potential pitfalls. Will you be able to grasp things as well if your glove liners are really thick? Probably not, so what you get is a boost in cold-weather protection at the cost of your dexterity.
Ski glove liners that are too thin will be easy to use, but you can expect cold fingers eventually. Do you sweat easily? If so, then stick to thin glove liners, otherwise, you'll want to load up on the merino wool.
To BREATHE or Not To BREATHE?
The best glove liner provides you with extra warmth but is still breathable. Anything that has a gore-tex membrane is easily up to the task. This is because gore-tex is a material that has millions of tiny pores running along its surface and structure.
With a gore-tex membrane, you effectively get hand warmers that retain your body heat even as the snow starts falling. But again, thanks to its porous surface, your hands won't begin to overheat.
So then, what glove liners have a material that is similar in performance to a gore-tex membrane? The Seirus Artic Silk and Terramar Therma Silk glove liners have got the breathability that your sweaty palms are crying out for.
What Is Your Glove Liner Made Of?
I briefly touched on this category in the breathability section. However, the materials used to make your ski glove liners also determine their durability and any extra features, such as whether a liner is touch-screen compatible or not.
The Icebreaker Apex and the Mountain Hardware Stimulus glove liners were built to last, and the Mountain Hardware Stimulus is even touch-screen compatible. The Terramar Therma Silk has climasense, which is a thermal regulation technology.
What your glove liners are made of is insanely important because it is features like the ones that I just went over that determine whether you will be getting the most out of your purchase or not.
Not to mention, that you wouldn't want a glove liner that tears up on you at the first fall. Silk is much easier to damage than say, nylon or polyester. However, it is also incredibly comfortable. Take into account your skiing style and what would benefit you most.
My Final Thoughts
Whether you want a stretch liner or something with a tight fit, you'll find it on our list above. The best part is that each of the best ski glove liners that we have listed can be used for more than just skiing.
Each liner is versatile and can be used when mountaineering, snowboarding, or when doing just about anything in cold weather. Remember that you have to consider not just the comfort of a liner but also how it fits you.
Of course, stylish ski gloves for women like the Dakine Camino include a barrier to keep moisture out and insulation to keep you warm.
The last thing you want is to get a liner that is a bit too bulky to fit your skiing style.