No matter your skill level, the ride you're planning on taking or the conditions of the snow, you should never leave the chalet without your ski helmet.
You can mend a broken bone, and you can rest a pulled muscle, but you can't repair a broken brain. Helmet safety is such a key consideration whenever you are planning to go out on the mountain.
I have knocked myself out a few times riding the slopes, but it only took one concussion to make sure I invested in a ski helmet and never went out without it again.
It is an eye-opening experience taking a head injury and one that is best avoided at all costs. I always make sure I have a high-quality helmet, and I am always willing to spend the extra money and make sure I stay safe.
I can help you decide which helmet is best for you with a few reviews of the best ski helmets on the market.
Best Overall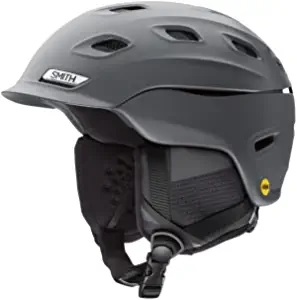 Smith Vantage MIPS Helmet
Material:

ABS, EPS, Polycarbonate

Helmet Venting:

Adjustable Venting
Best Lightweight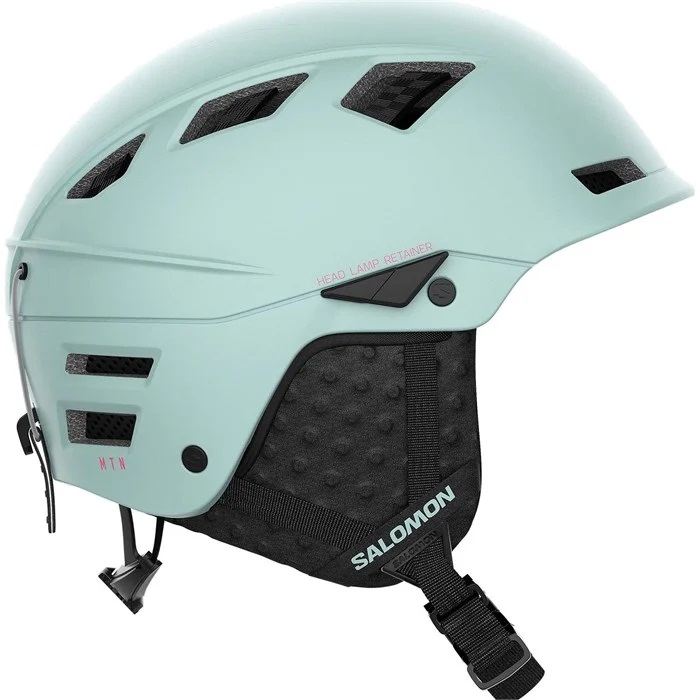 Salomon MTN Lab Helmet
Material:

EPS, Polycarbonate

Helmet Venting:

Fixed Venting
On a Budget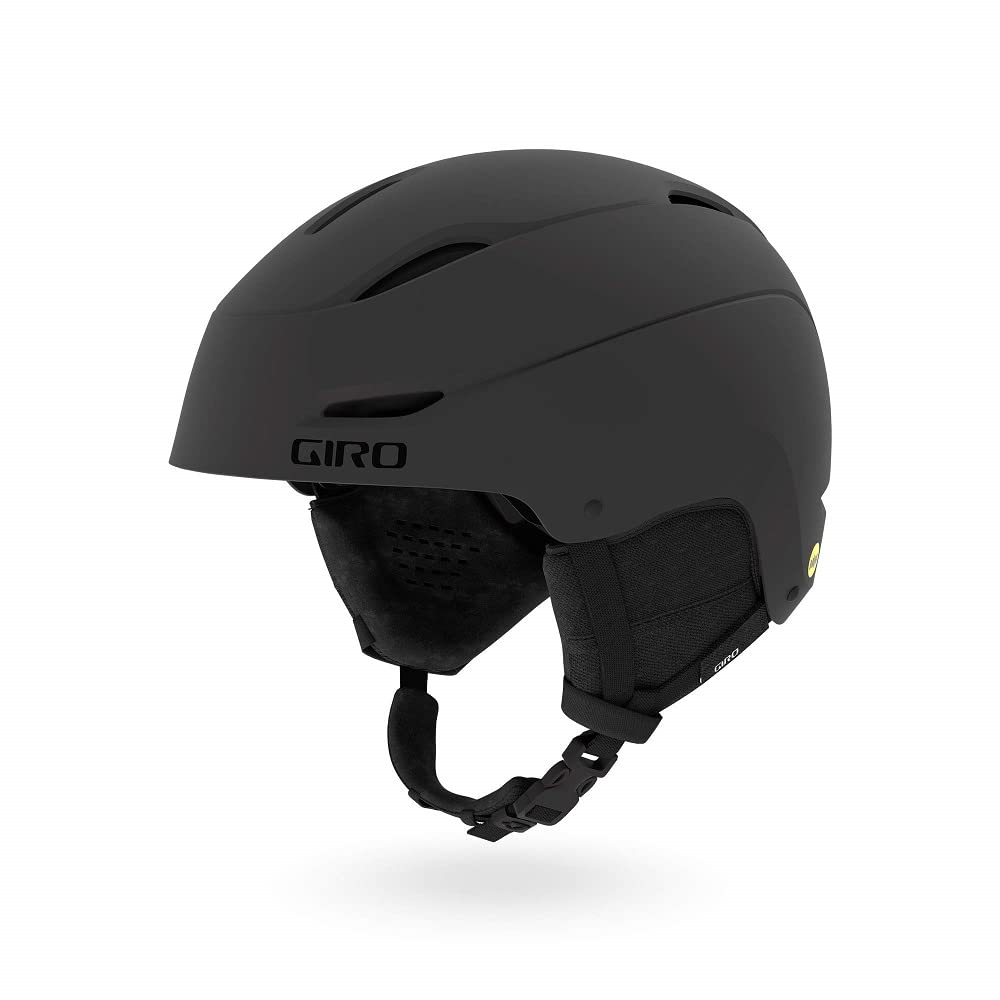 Giro Ratio MIPS Helmet
Material:

ABS, EPS

Helmet Venting: Adjustable Venting
Straightforward & Practical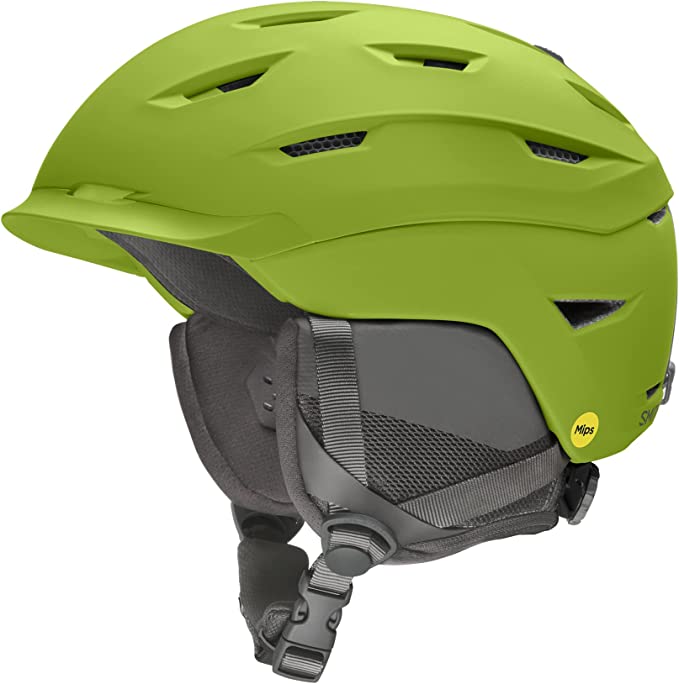 Smith Level MIPS Helmet
Helmet Venting:

Adjustable Venting
Chic & Trendy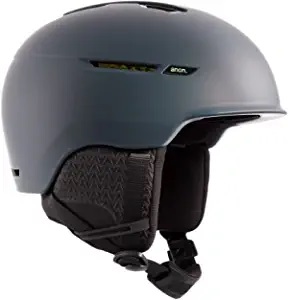 Anon Logan WaveCel Helmet
Material:

EPS, Polycarbonate

Helmet Venting:

Fixed Venting
No Nonsense Option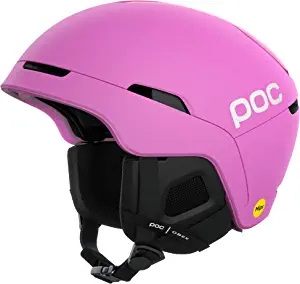 POC Obex MIPS Helmet
Material:

ABS, Polycarbonate

Helmet Venting:

Adjustable Venting
Best Comfortable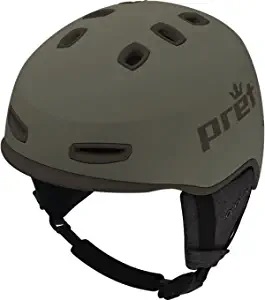 Pret Cynic MIPS Helmet
Material:

Polycarbonate

Helmet Venting:

Fixed Venting
Premium choice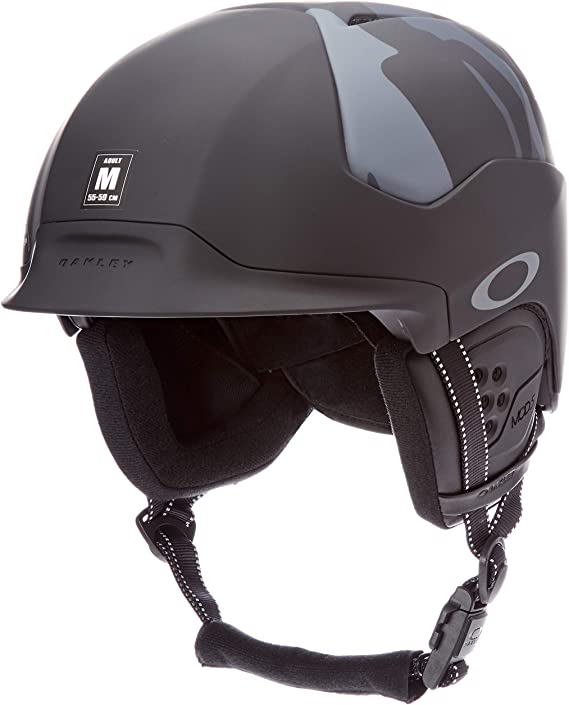 Oakley MOD 5 MIPS Helmet
Material:

Polycarbonate

Helmet Venting:

Adjustable Venting
No Frills
Scott Symbol 2 Plus D Helmet
Material:

EPS, Polycarbonate

Helmet Venting:

Adjustable Venting
Reasonable Price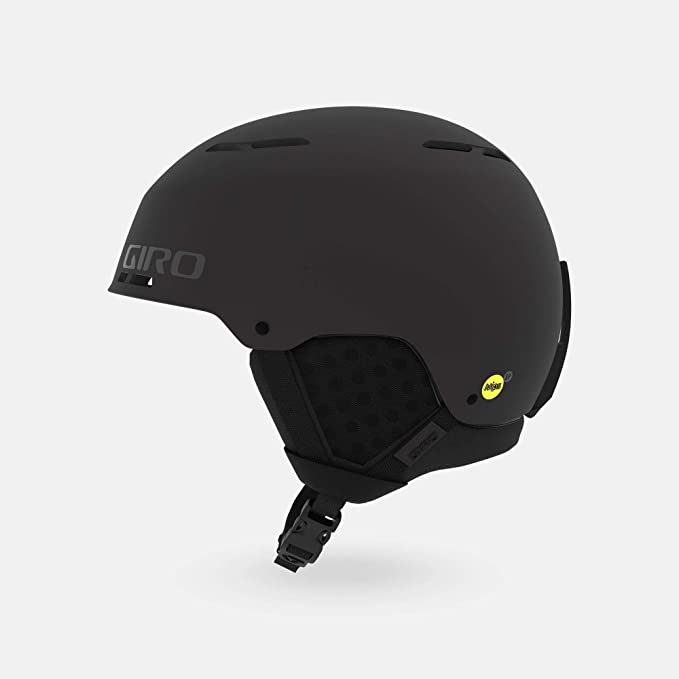 Giro Emerge MIPS Helmet
Material:

EPP

Helmet Venting:

Fixed Venting
Reviewing The Best Ski And Snowboard Helmets
Over the years, I have done my research on the best ski helmets on the market to make sure I know I am buying the best. I want one that is a lightweight helmet with all the features but will still have high-impact protection and can fit my beanie underneath.
Finding the best ski helmet for you means finding one that works with your style and provides what you want.
Finding the right mix of features and safety features for the right price takes some research, this list will break it down for you.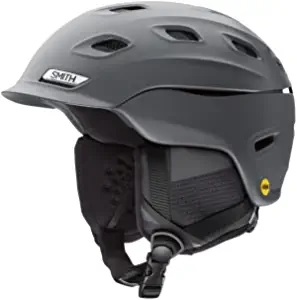 Smiths have built a helmet for the hard ride. This integrated a halo-style boa fit system that allows for an adjustable fit system around the shape of your head.
The Vantage has also used an airflow system that allows for great protection whilst still allowing airflow. This reduces weight and keeps your head cool.
Something worth mentioning early on is the MIPS technology that is being utilized by many helmet manufacturers. MIPS stands for multi-directional impact protection system.
The technology is designed to allow the head to move around inside the helmet providing rotational impact protection. The rotational forces of the helmet on the head and neck are reduced by allowing movement.
The Smith Vantage MIPS technology makes this helmet well worth the investment if you're looking for something that has a tried and tested protection technology. Across these reviews, we will see many products using this tech. It is an industry favorite, and for a good reason.
This helmet does have a few additional features that make it an appealing purchase. The goggle compatibility is quite nice, allowing for a removable goggle lock and goggle integration to the front, meaning your goggles will fit seamlessly.
The ear pads are also removable, meaning you can choose how warm you want your ears to be.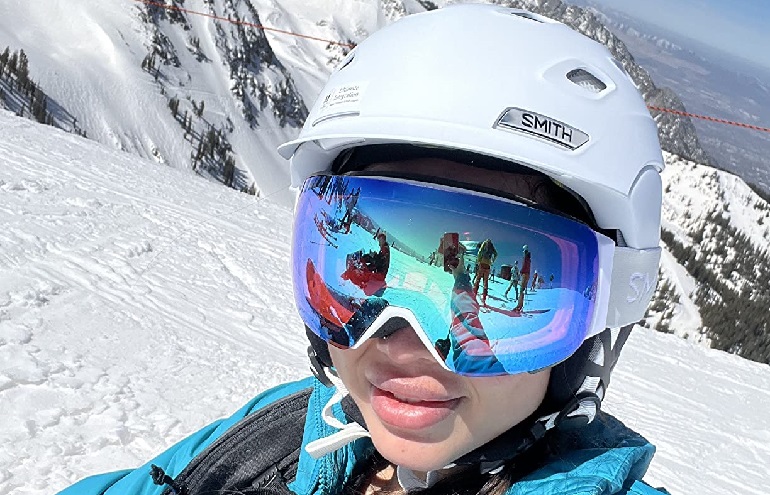 Summary
If you're looking for quality ski helmets, then the Smith Vantage MIPS is a good place to start. The protection levels of this helmet ensure you can ski as hard as you like and know you're in good hands.
Smith helmets are known for providing great head protection, and with this MIPS-equipped helmet, you can relax.
The Smith Vantage MIPS isn't the most fashionable or feature-rich helmet on the market and weighs a very average 400g. It is the perfect ski helmet for someone looking for a straight-down-the-middle helmet without being fancy.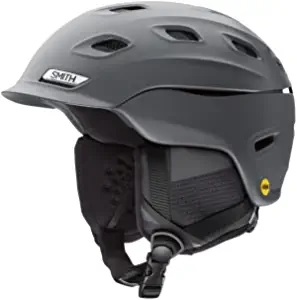 Smith Vantage MIPS Helmet
The price of "Smith Vantage MIPS Helmet" varies, so check the latest price at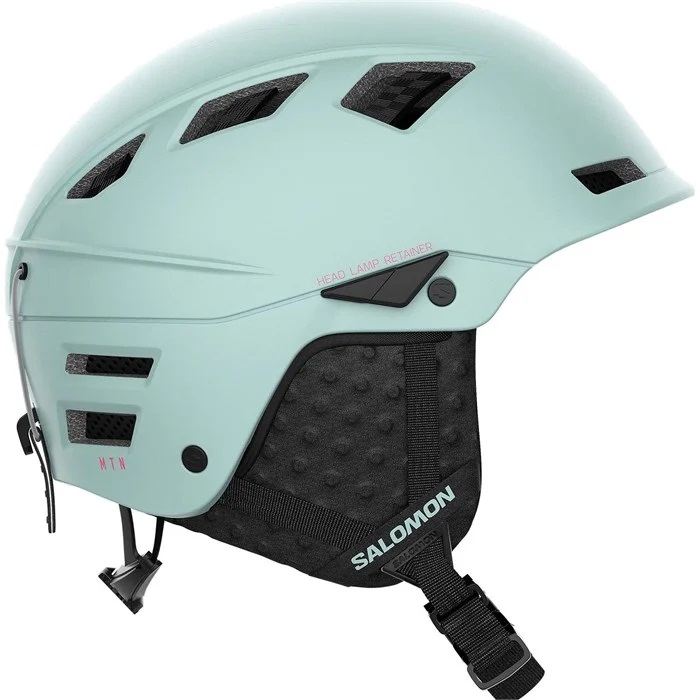 Salomon has constructed an extremely lightweight and safe helmet perfect for backcountry ski sessions. The lightweight construction pairs with a headlamp retainer and adjustable dial at the back for the perfect custom fit.
Not many helmets feature a headlight attachment. This could make it good for other sports, such as cycling and caving.
What sets this apart from the rest of the helmet market is the EPS 4D liner that is designed to take 30% more of an impact than the industry standard. If you are out and about in the snow and know there's a chance of bashing your head, you'll be thankful for that extra 30%.
The Salomon MTN Lab helmet doesn't support adjustable vents and opts for passive airflow instead. This may make the helmet a little warm in hot weather.
Adjustable ventilation would be a nice feature, but I think they have opted for a safer design. If the vents are designed well then the airflow of the helmet will be absolutely fine without any need to adjust the vents.
Summary
The Salomon MTN Lab has built a lightweight helmet designed to take impact and keep you safe without having a heavy helmet weighing you down. The headlamp retainer would make this a great choice for the skier looking for a helmet that can do a bit more.
It would make a great climbing helmet, or be good for late-night ski mountaineering being useable in the night.
The lack of adjustable venting is a shame but the Salomon MTN Lab does come with two removable liners, one for summer and one for winter.
This gives some element of temperature regulation that most helmets don't come with. You can also have one in there whilst the other is getting washed.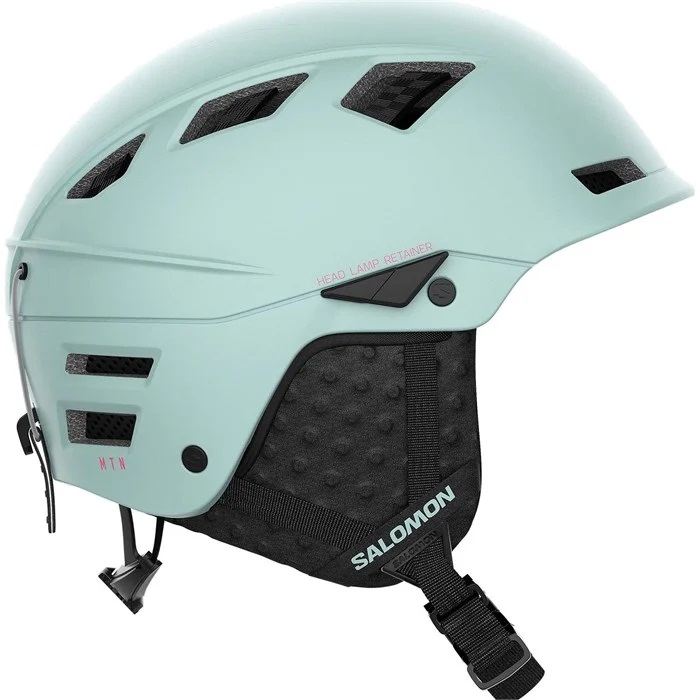 Salomon MTN Lab Helmet
The price of "Salomon MTN Lab Helmet" varies, so check the latest price at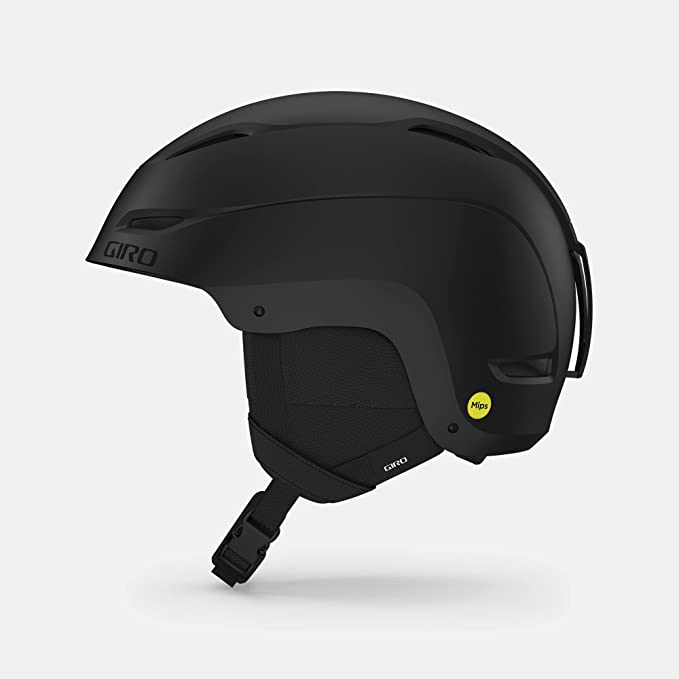 This is a helmet for the safety-conscious on a budget. For a very affordable price, you can purchase protection that has a number of very helpful features and will keep you safe out on the mountain. Head safety shouldn't be reserved for the rich.
We see the MIPS system used again in this budget helmet, adding an extra layer of protection in certain impact scenarios. This is paired with a rugged hard outer shell to keep your head safe from impacts.
The Giro Ratio also allows for a lot of head shapes with the in-form fit system, designed to be adjusted while wearing gloves.
Despite being a relatively budget helmet, it features an adjustable ventilation system that can be quickly changed with an easy-to-reach, low-profile button on the side of the helmet.
You can switch between allowing the cold air in and keeping your head toasty on the go. The vents will provide your ski goggles with the air they need to stay fog free.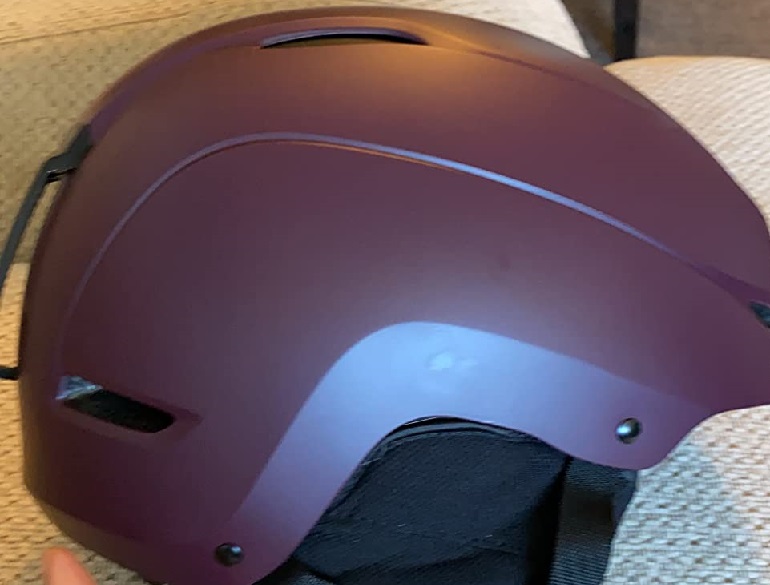 Summary
This is a great helmet for anyone who doesn't want to break the bank but also doesn't want to break their skull. Good protection features keep you safe and sound on the mountain whilst not costing the world.
The Giro Ratio has goggle compatibility with Giro goggles, specifically providing a seamless helmet-goggle interaction. If you already own a pair, you may as well give this a go.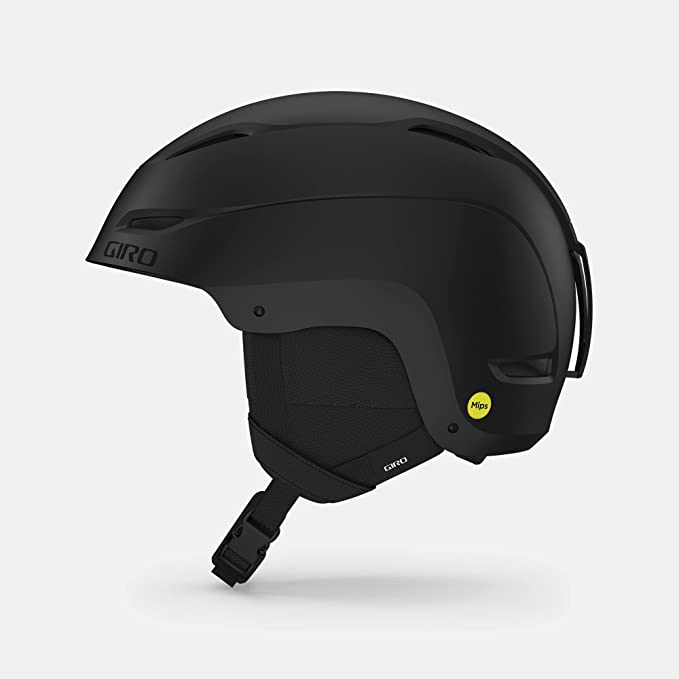 Giro Ratio MIPS Helmet
The price of "Giro Ratio MIPS Helmet" varies, so check the latest price at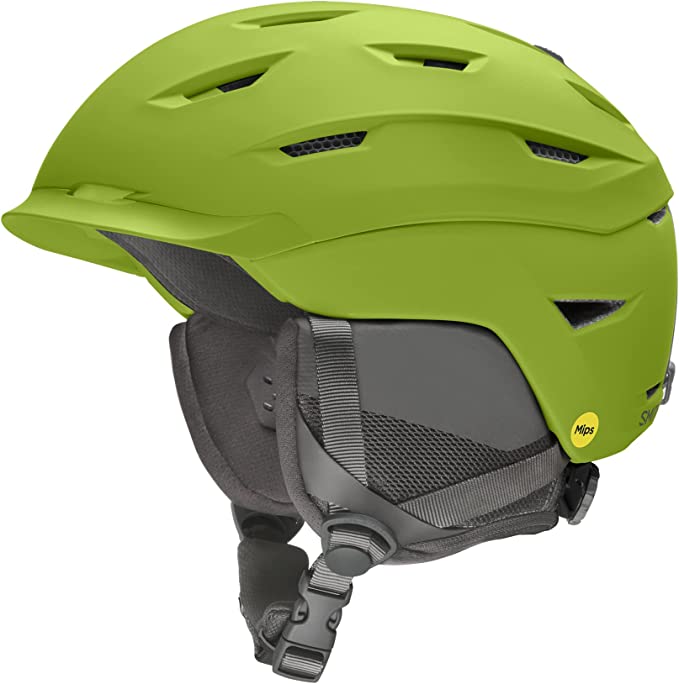 Smith has brought a slightly cheaper version of the Smith Vantage MIPS to the table. It still has many protective features that are on the Smith Vantage MIPS but at a slightly lower cost.
If you are buying Smith goggles, they have the benefit of pairing up to work together harmoniously.
The Smith Level uses a hybrid shell construction. They use hard Bombshell material for the top of the helmet whilst employing in-mold construction on the sides. Smiths' in-mold helmets keep the weight of the helmet really light but still provide the protection of other helmets.
An easy-to-use ventilation system makes switching up airflow on the go a doddle, even with gloves on. The airflow of the helmet is designed with goggle compatibility in mind. The vents are intended to move air away from the goggles and upwards out the top. This is to prevent fogging.
The ear pads on the Smith Level are built with temperature control and protection in mind. Keep them on in the cold weather and enjoy all the benefits of warm, moisture-wicking ear pads. In the warm weather, take them off and even pop them in the washing machine.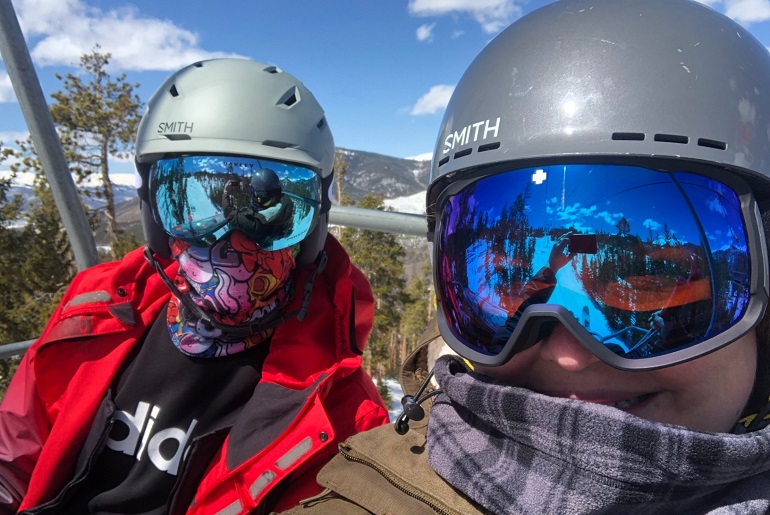 Summary
If you don't feel like you want to fork out for the more expensive Smith Vantage MIPS then these provide a lot of protection at less cost. The familiar MIPS system protects from unwanted rotational forces.
In-mold construction provides a lightweight but secure shell, and the removable earpieces mean you can choose the temperature. They might not have the bells and whistles of other helmets, but they will keep you safe and cool.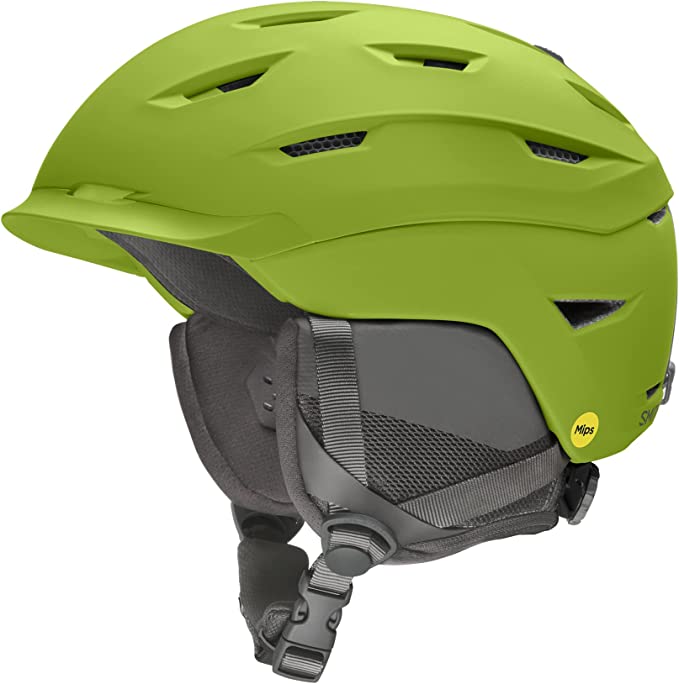 Smith Level MIPS Helmet
The price of "Smith Level MIPS Helmet" varies, so check the latest price at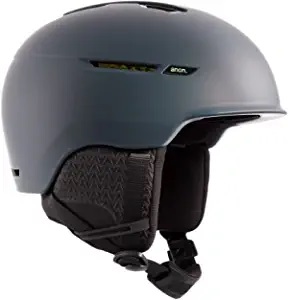 The Anon Logan is a sleek and well-designed ski helmet. Anon is known for making very fashionable, high-quality, sought-after ski and snowboard helmets. They make a lot of other ski gear, and it all lives up to its premium price tag.
Anon has done away with the adjustable vents that many helmets often choose to use in favor of a passive airflow system. The fixed vents are designed to take in cool air from the front and redirect it to the rear whilst keeping the head cool.
They have been well thought out and keep everything temperate, dry, and fog-free.
The real unique selling point of the Anon Logan WaveCel is the WaveCell technology. Acting like a series of interconnected shock absorbers, the WaveCell technology dissipates impacts around the helmet, lessening direct damage.
They work like a crumple zone on a car to break down and move the impact away from the danger zone.
Anon has introduced a new type of buckle to these reviews. The FiDLOCK magnetic buckle allows for quick and easy removal and connecting even with gloves on.
If you've ever been up the mountain and tried to take your helmet off with big bulky ski gloves, then you understand the struggle. Quick on-and-off clips mean you can keep your hands warm whilst taking off your helmet.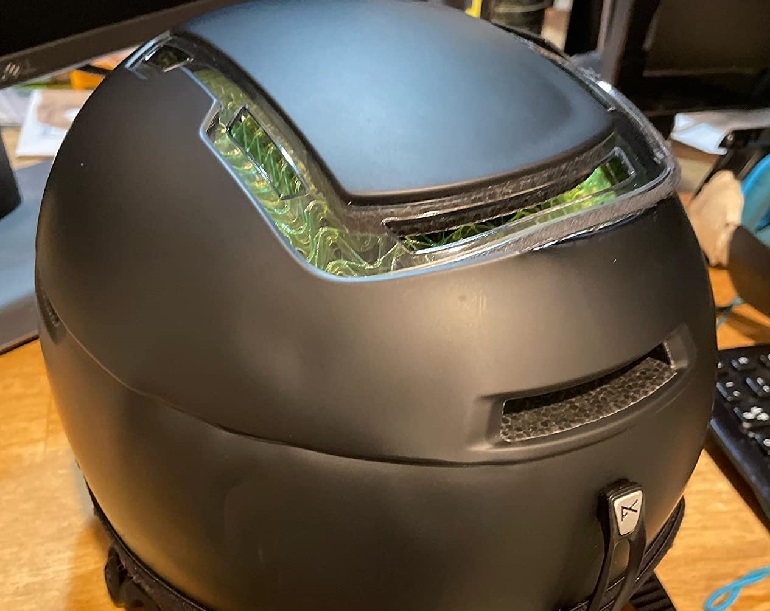 Summary
This is a very cool-looking piece of gear made by a company known for its premium helmets. You will always stand out on the ski resort with Anon equipment, they have a look and style that stands out.
You won't have to sacrifice protection for style with these either as their WaveCel technology is well-researched and will keep you safe. You will pay a big price for a ski helmet that will stand out.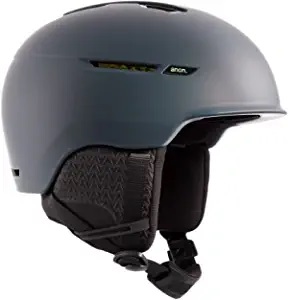 Anon Logan WaveCel Helmet
The price of "Anon Logan WaveCel Helmet" varies, so check the latest price at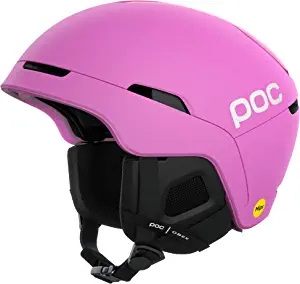 A wide array of colors and the guarantee of a safe day on the mountain make this helmet a good choice for anyone looking to stand out and stay safe. A lot of the characteristics of many helmets reviewed are seen on the POC Obex for a reasonable price.
Not much sets this helmet apart from the rest. The price point is very down the middle, and the safety properties are what you would expect to see from a ski helmet that is out to save your life in a bad tumble.
MIPS and in-mold construction pair up for a tried and tested ski helmet that won't let you suffer too much damage. This is combined with a size adjustment system to get the perfect fit for any head shape.
The POC Obex has a goggle clip that your goggle strap can clip to keep them close to hand throughout the day, even when you're not wearing them. Adequate ventilation is provided by an adjustable ventilation system across the top dissipating goggle steam and keeping the helmet cool.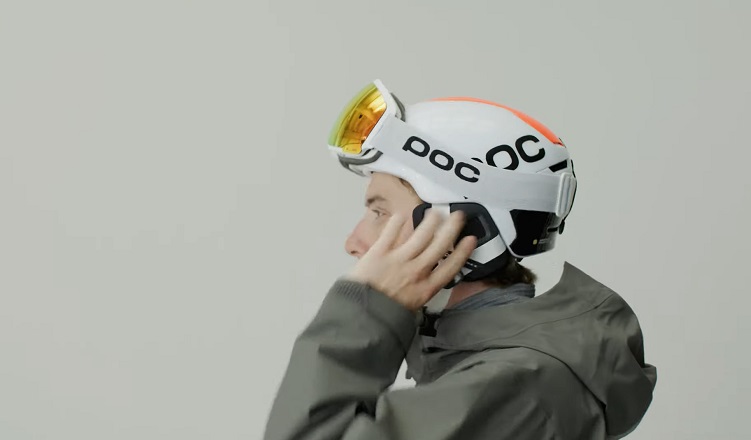 Summary
This is a straight-down-the-middle helmet that offers some customizability in color. It won't let you down in a bad situation and will keep your head safe with the well-loved safety systems it has used.
The removable ear pads and goggle clip make for some nice little extras, but nothing that really sets it apart. If you want a no-nonsense helmet for a no-nonsense price, this is the perfect helmet for you.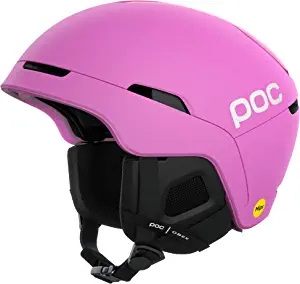 POC Obex MIPS Helmet
The price of "POC Obex MIPS Helmet" varies, so check the latest price at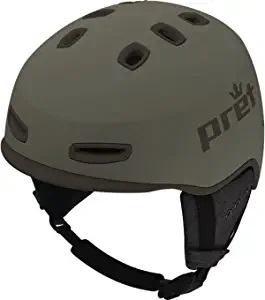 Pret Cynic boasts of the most comfortable helmet, with great protection, and all at a very reasonable price. The warm and antimicrobial liner keeps your head cozy and provides sweet protection against head damage.
This ski helmet uses the faithful MIPS system to delegate unwanted directional trauma. Many ski helmets reviewed also use this, but it's for a good reason. It is designed to keep you safe and is proven to work.
The comfort of this helmet is in part due to the RCS fit system. The RipCord System is designed to provide a full 4cm of adjustment in the helmet's fit. With a quick pull on the ripcord, the grip is released. This can easily be done with gloves and on the go for quick changes to the fit.
Like the Anon before, we see the magnetic clip used. This is such a great selling point. Easily clipped and unclipped helmets save those precious frustrating seconds that are lost fiddling around with gloves and clips.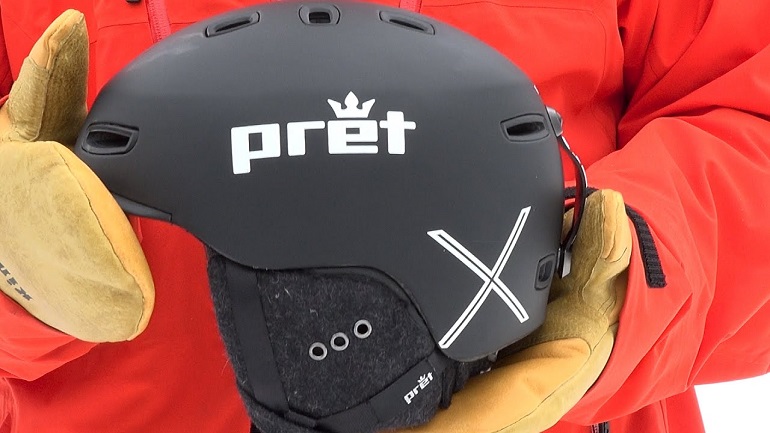 Summary
This helmet does opt for fixed vents, but due to the design and well-built liners, fixed ventilation isn't a problem. The comfortable build and RCS system come together to make sure you aren't feeling the weight of a disagreeable piece of equipment.
This is one of the best helmets for the rider not wanting to feel the weight and discomfort of a badly fitting lid.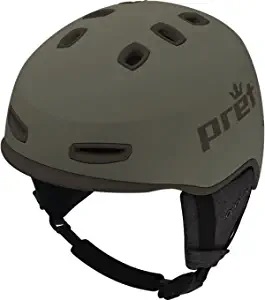 Pret Cynic X2 SP MIPS Helmet
The price of "Pret Cynic X2 SP MIPS Helmet" varies, so check the latest price at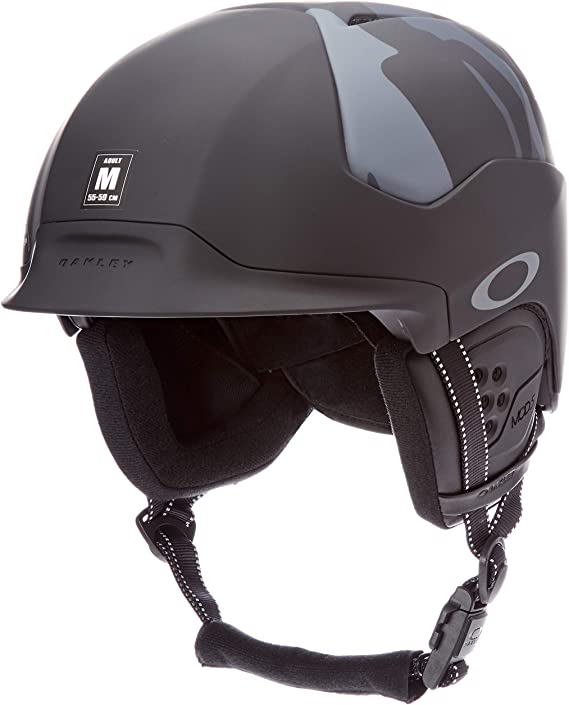 A hybrid shell combines hard-wearing, durable Duramatter and the lightweight properties of polycarbonate. This provides a lightweight yet protective material to specific places around the helmet.
Oakley is synonymous with quality across many spring brands. Quality is almost always guaranteed.
A number of attributes from previously mentioned helmets are also present on the Oakley MOD 5. We see yet again the MIPS system, a very useful BOA tightening system inside the helmet, and the wonderful FiDLOCK buckle.
An adjustable ventilation system pairs with removable ear pads to keep your head at exactly the temperature you need for whatever conditions you happen to be riding in. Moisture wicking is implemented in both the liner and the ear pads not just to stop you from getting sweaty but also to keep you cool when the weather changes.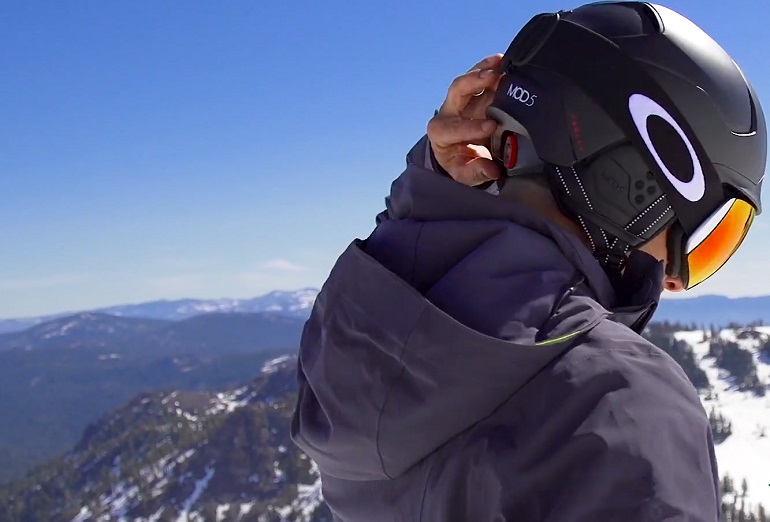 Summary
Oakley is a widely recognized high-end brand. People are willing to pay more to have the Oakly brand in their gear set up. There is a good reason for this, they do what they do very well.
This helmet doesn't have the most features of any of the helmets reviewed so far, but they do have some of the best.
The quick-release magnetic system on the buckle is a godsend, and the simple yet effective BOA adjustment system guarantees a great fit and a comfortable helmet.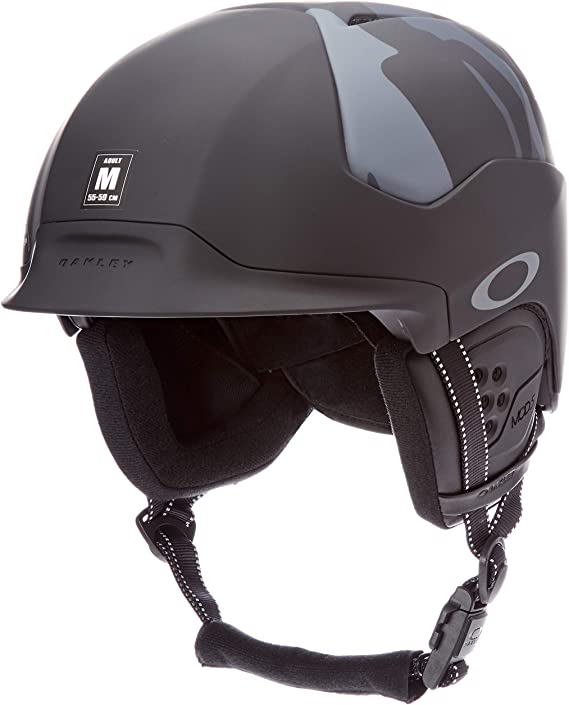 Oakley MOD 5 MIPS Helmet
The price of "Oakley MOD 5 MIPS Helmet" varies, so check the latest price at
This is a cheap helmet with no frills but will keep you safe when you need it. It doesn't try to break the mold or stand out with the design but this is exactly what a lot of people are looking for.
Not every helmet needs to be at the forefront of technology or look like it belongs on a spaceship.
Scott has gone for the basic, low-profile design that won't turn heads but will still keep your skull safe. There is no need to always make a statement, but there is a need to avoid brain damage. Simple adjustable vents, a padded chin strap, and MIPS provide everything you need to ride with confidence.
The ear pads advertise a 360-degree shape that allows for the sound quality around you to be as good as it can be. This is important to allow you to hear what is going on around you, You can hear warnings and other people approaching.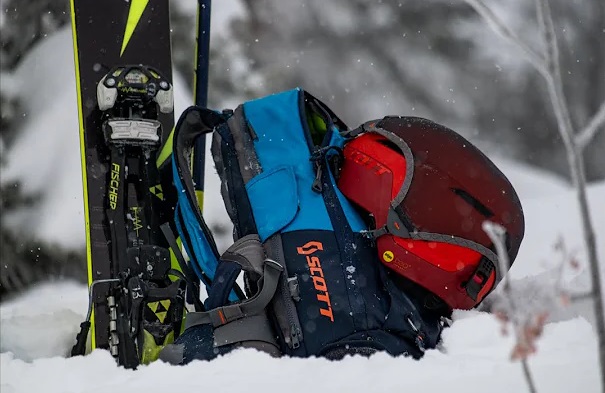 Summary
This will be the favorite helmet of the rider looking to get down to business without trying to make a statement.
With a low price point, a lot of very important safety features are built into this great low-profile piece of gear. Nothing is missing from this helmet that will make it a liability to use.
Scott Symbol 2 Plus D Helmet
The price of "Scott Symbol 2 Plus D Helmet" varies, so check the latest price at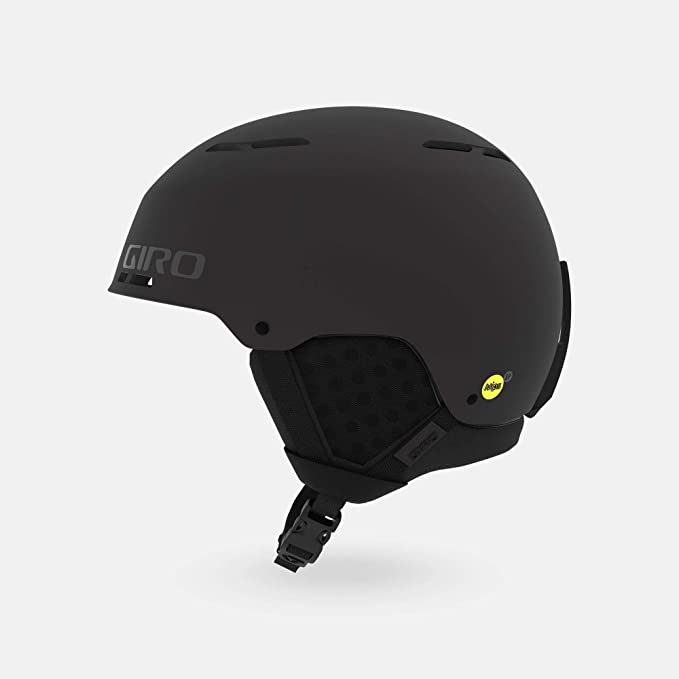 For a reasonable price, Giro has trimmed down their World Cup Avance helmet into a BMX-style half-shell design packed with so much protection you'll never have to worry again.
Giro has built a helmet that uses a dual shell system with a foam liner between the two to provide a much higher level of protection against both high and slow-speed impacts. The rugged outer shell has two levels of EPP foam connected to it, creating a newer MIPS-style 'ball and socket' design.
A stash fit system gives the helmet three different choices for the inner liner. The pockets inside the helmet allow for customization of the pads.
You can use the thicker pads in the depths of winter, the mids for the regular riding weather, and can run without any at all on the hot days at the end of the season.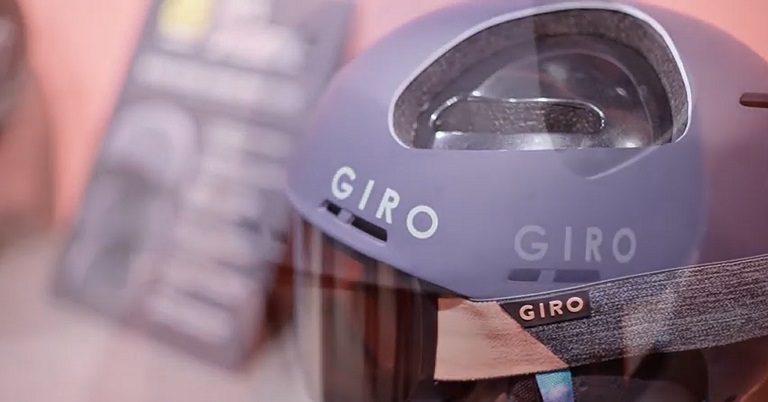 Summary
This is a helmet that has taken a look at the MIPS system used by most ski helmets and decided that it can be improved. This is the best helmet for the rider looking for great protection around the skull. The new system of 'ball and socket' protection is both thick and safe.
The removable and widely personalizable pads inside the helmet guarantee both a warm helmet and a perfect fit. Sweaty and uncomfortable helmets are a thing of the past when you can decide exactly how the liner is constructed.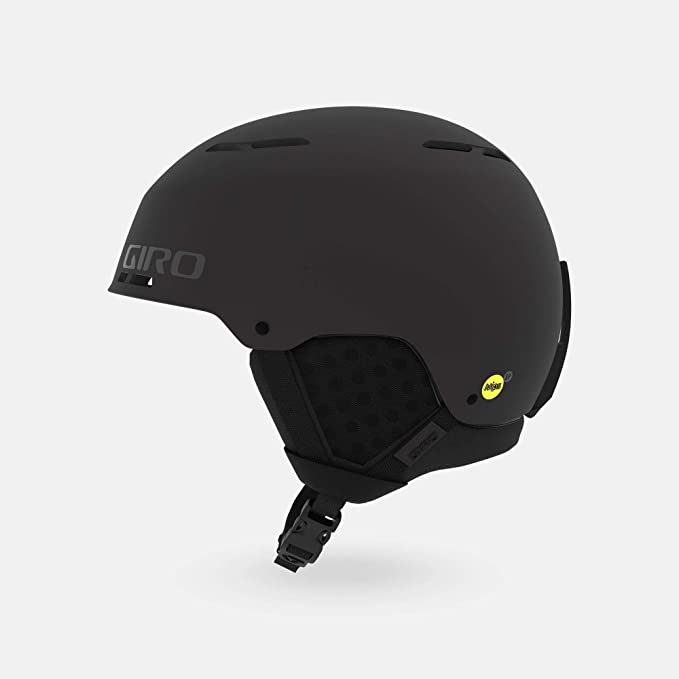 Giro Emerge MIPS Helmet
The price of "Giro Emerge MIPS Helmet" varies, so check the latest price at
What to Look for in the Best Ski Helmets
Knowing what to look for when doing your own research will help you make a decision that is both informed and tailored exactly to what you need. Buying protective gear is one of the most important decisions you can make.
When you're looking for your new favorite ski helmets, there are a number of key points you will want to keep an eye out for.
First and foremost, does it have all the safety attributes you need to keep you safe? Most helmets come with a DOT or ECE rating that proves that the helmet has been put through rigorous testing and provides high-quality construction for maximum protection.
Secondly are the features you want on your helmet. Many now come with some great extras, such as adjustable ventilation, removable earpads, and even audio compatibility. If you are looking a ski helmet specifically for women's checkout our top picks review.
Let's look at all the essential features below:
Protection
First and foremost is the protection provided by your skid lid. You could have the coolest looking, most feature-rich helmet with inbuilt headphones and light clips but if it cracks the minute, it has an impact you may as well not wear it.
Keeping an eye out for technology like MIPS and making sure the shell is made of well-researched and tested materials will ensure you are buying quality.
Ventilation
Adjustable vents aren't necessarily the best. A lot of the vents we have seen in the article are very well designed to remove hot air, redirect goggle fog, and keep the head both warm and cool when needed.
The main thing to look for is well-placed vents that are in the right place around the head to provide airflow and cooling without sacrificing the outer shell.
Warmth
It is always possible to wear a beanie under a helmet, but it is preferable not to have to. Looking out for a piece of gear that has a suitable liner that uses good fabrics to keep you warm is a good idea.
The warmest helmet will have thick ear pads to keep the sides of your head warm even in the windiest and coldest conditions. Nothing is worse than having a brain freeze.
Weight
Lightweight materials often sacrifice durability and protection for weight. Of course, nobody wants to wear a helmet that weighs a ton.
Heavy head gear becomes uncomfortable and weighs you down on the slopes. Look for hybrid builds combining both rugged and lightweight materials such as the Oakley MOD 5 MIPS.
Style
Of course, safety comes first, but style is a close second. A lot of people won't wear a helmet because they think they don't look cool. Try some on and give a few different styles a go you will find one that works for you.
Personally, I opt for a peaked style, like the Anon Logan. I like the way they look and they keep the rain off with the peak.
Goggle Compatibility
It is important to make sure your goggles work with your choice. A lot of companies advertise goggle compatibility with their own brands, this really means they just don't work as well with other brands' goggles.
Keep an eye out for helmets that claim to work with all models.
Of course, if you are buying a whole set of a certain brand then the compatibility is usually excellent. The helmets and goggles will work together seamlessly, dispelling any fog and fitting the shape of the helmet perfectly.
Frequently Asked Questions
What Are The Safety Features Of Ski helmets?
Rugged shells, Flexible mid liners, and soft yet protective inner liners make up the core of what are the very basic features needed to make a helmet safe. Ear pads, clever chin straps, and goggle clips are all nice but don't mean your helmet is safe.
Some of the helmets reviewed such as the Scott Symbol 2 Plus D have no bells and whistles but have a solid MIPS system and excellent liner. Safety comes from the construction, not the extras.
How Often Should You Replace Your Ski Helmets?
As a rule, you should replace your helmets every five years, but there are a few telltale signs it's time to buy a new one before this. Always check the outer shell of your helmet to look for cracks and breaks.
A compromised shell will make the helmet very vulnerable to breakage. The inner liner should be checked too, repeated bumps will compact it and will not provide the protection you need.
To Conclude
I will never hit the mountain without my helmet. My brain is far too valuable to risk getting scrambled with a silly fall. I like to look for a helmet that suits my mountain fashion but also gives me all the protection I can get. I would prefer to look a little uncool than risk a nasty spill.
Ski helmets can provide warmth, protection, and even some cool extras to your setup. A lot of helmets these days come with the ability to buy ski helmet headphones that slot into the warming ear pads so you can listen to your tunes on the go.
A few of the higher-end helmets even allow for two-way radio-style communication.
My preferred helmets are usually quite low profile, with a lot of options to take out pads for the changes in weather throughout the season. I usually wear earbuds when I ride, so compatibility with headphones isn't something I opt for, but I know many people do.
Keep yourself safe with the most important piece of safety equipment you'll ever buy.