Danger Is Unexpected
Snow is the key ingredient that makes snowboarding what it is. Snow is a very misleading thing. A majority of people don't think it hurts, the consensus is that snow is powder, and powder is soft.
Another common misconception is that even the best helmet is uncomfortable and looks bad or even "dorky." These two general thoughts, when combined with the potentially dangerous sport of snowboarding, are a recipe for disaster.
The worst part is that the design and safety features of ski and snowboard helmets have improved dramatically. They shouldn't have this uncool moniker pinned to them.
From the more than 20 adjustable vents of the Anon Prime (talk about overkill) to the magnetic buckle and 360-degree fit system of the Oakley MOD1 (this bad boy is the cheapest you'll find). There is a lot on offer.
But the most important thing that ski and snowboard helmets can give you is a second chance at living.
I've seen some bad falls. Even the tamest story I know is still horrific. Especially when you look up the long-term effects that simple head bumps can have on our minds. Allow me to tell you about that very incident.
Angled Impact Protection: It Could Have Been Worse
I'll never forget one of my first time's snowboarding. There was a group of young friends at the resort.
I caught a bit of their conversation as I was resting near them. A majority of the group were attempting to convince one of their friends (the biggest guy) to wear a helmet before he headed out. He was adamant that his beanie (keeping his head warm) was more than enough protection from the snow.
He turned to walk away, slipped on a bad bit of ice, and the sound his head made as it hit the snow, hard and fast, was gut-wrenching.
It could have been avoided, and it could have been far worse. The head protection provided by snowboard helmets is indispensable.
That moment always reminds me of the following quote:
"The danger which is least expected, soonest comes to us." – Voltaire (French Writer/Philosopher)
The above incident is nothing compared to some of the hits that I've seen. People smacking head first into trees, riders catching a back edge and whipping backward with extreme force, the list goes on.
Life is precious, and the safety benefits provided by the best helmets are more than convenient. They are downright necessary.
Bang For Your Buck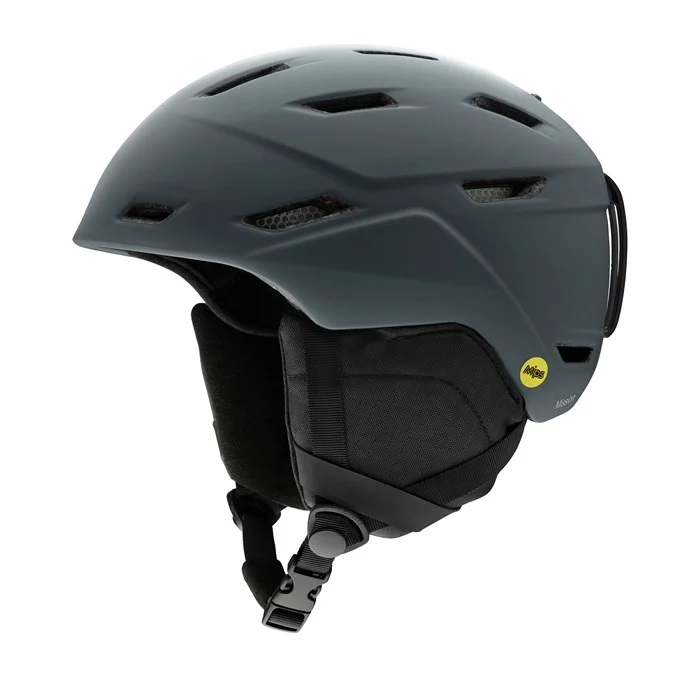 Smith Mission MIPS Helmet
Material: EPS, Polycarbonate
Helmet Style: Half Shell
Best for Backcountry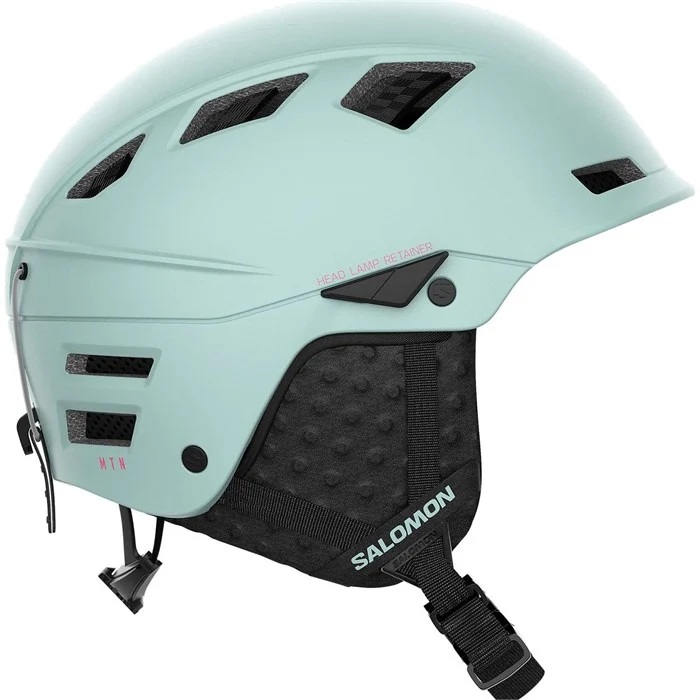 Salomon MTN Lab Helmet
Material: EPS, Polycarbonate
Helmet Style: Half Shell
Fantastic Low Price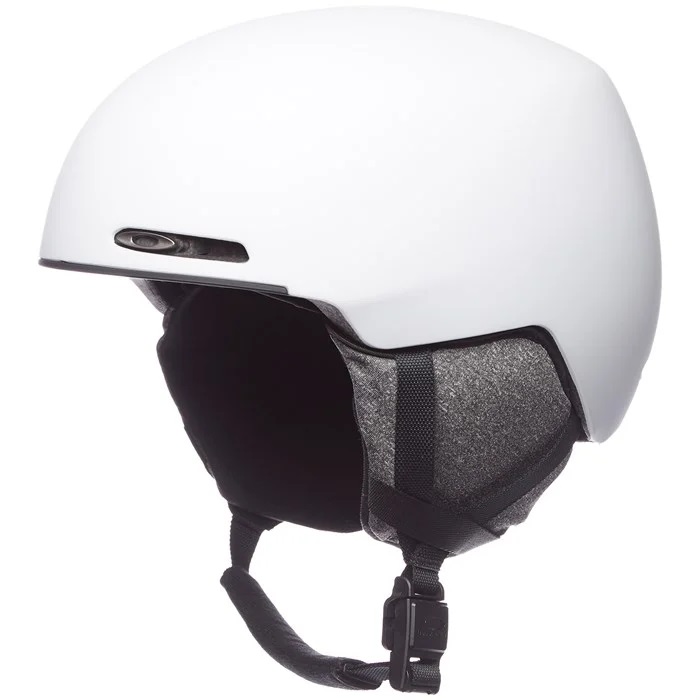 Oakley MOD 1 Helmet
MATERIAL: EPS, POLYCARBONATE
Helmet Style: Half Shell
Flashy Design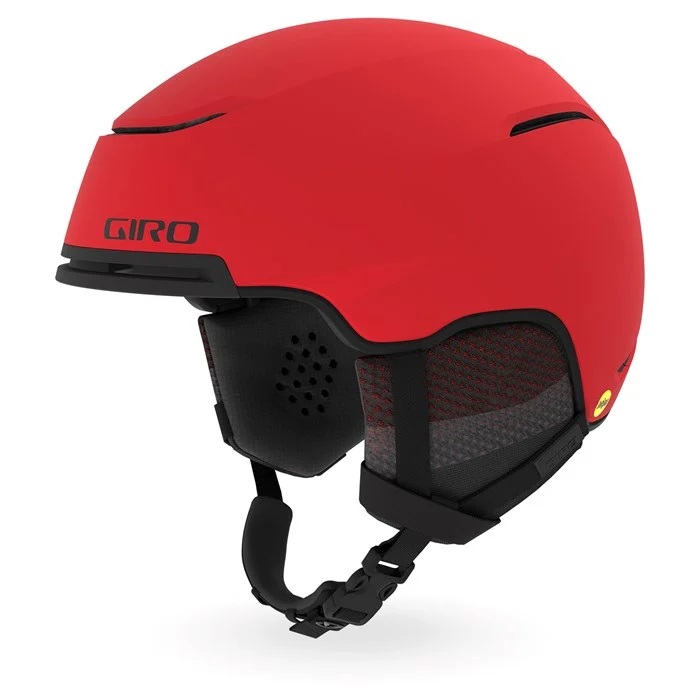 Giro Jackson MIPS Helmet
Material: EPS

Helmet Style: Half Shell
Bombproof Protection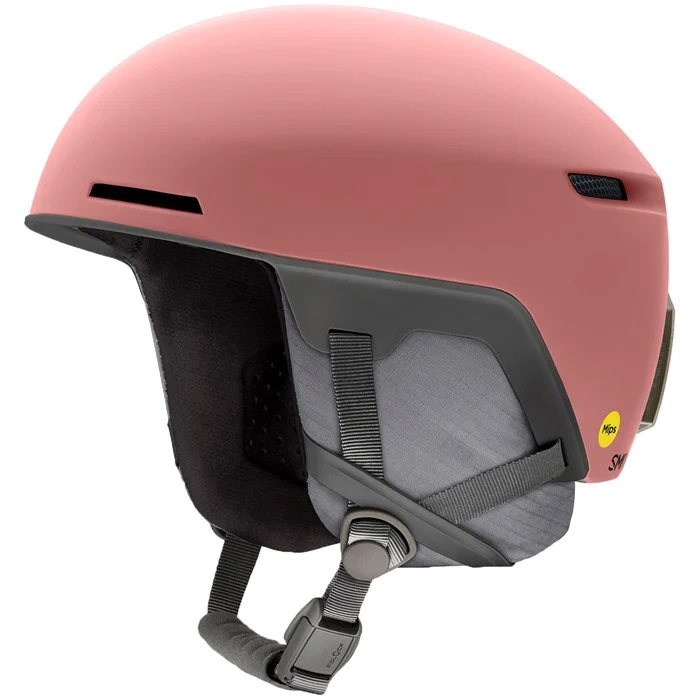 Smith Code MIPS Helmet
Material: Koroyd
Helmet Style: Half Shell
Hybrid Innovation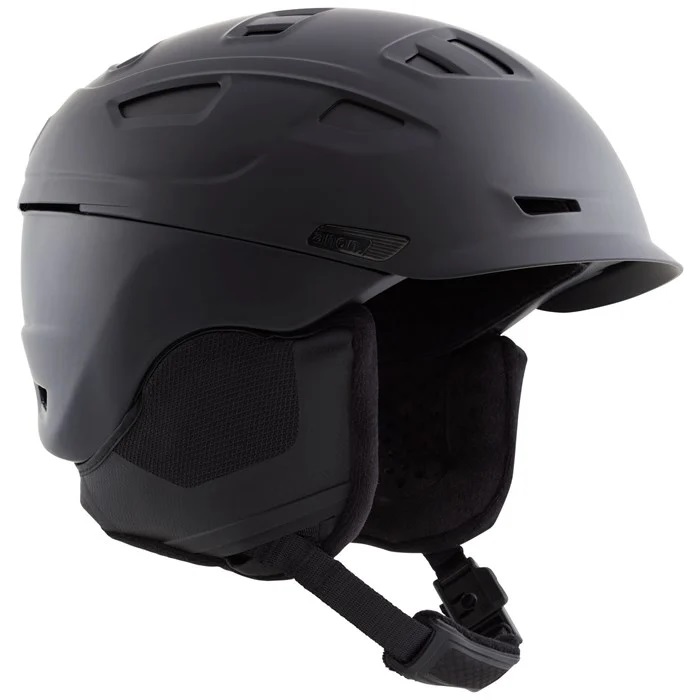 Anon Prime MIPS Helmet
Material: ABS, EPS
Helmet Style: Half Shell
Exoskeleton Protection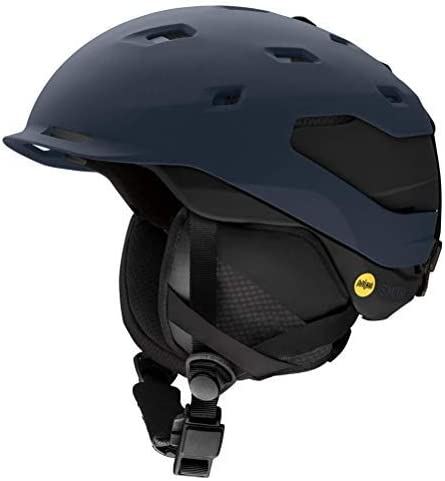 Smith Quantum MIPS Helmet
Material: ABS, Koroyd
Helmet Style: Half Shell
Budget Friendly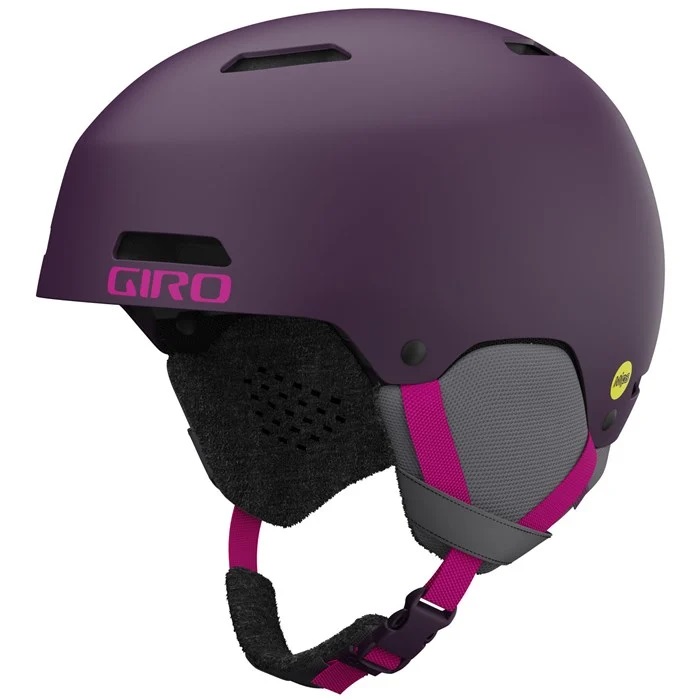 Giro Ledge MIPS Helmet
Material: EPS

Helmet Style: Half Shell
Best Looking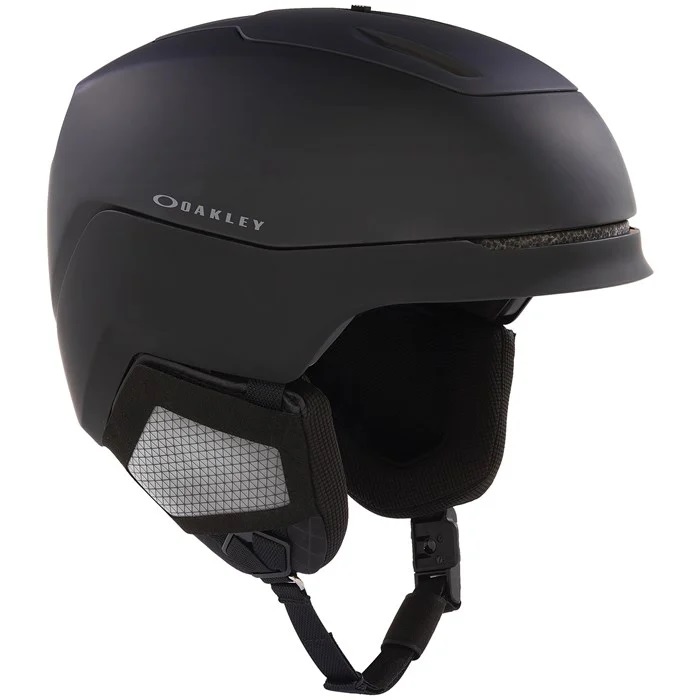 Oakley MOD 5 MIPS Helmet
Material: Polycarbonate
Helmet Style: Half Shell
9 Snowboarding Helmet Champions
Determining what makes one snowboard helmet (or ski helmet) an elite product and what makes it a rough choice is a matter of price, function, and what safety tech it has included.
Are your ears sensitive to the cold? Does having something press against them cause you headaches, is it an annoyance?
If this is the case, then naturally, you would want a comfortable helmet designed with removable ear pads.
But are you willing to pay $30 to $50 more for this feature?
You see, this is how purchasing a snow helmet becomes an intricate game of pairing down. What do I keep, and what can be sacrificed? What style of chin strap do you want, and does it fit comfortably with your head shape?
You must have an avalanche of questions to unleash. Don't worry, the product breakdowns below will explain all the features that make these entries the best ski and snowboard helmets on the market.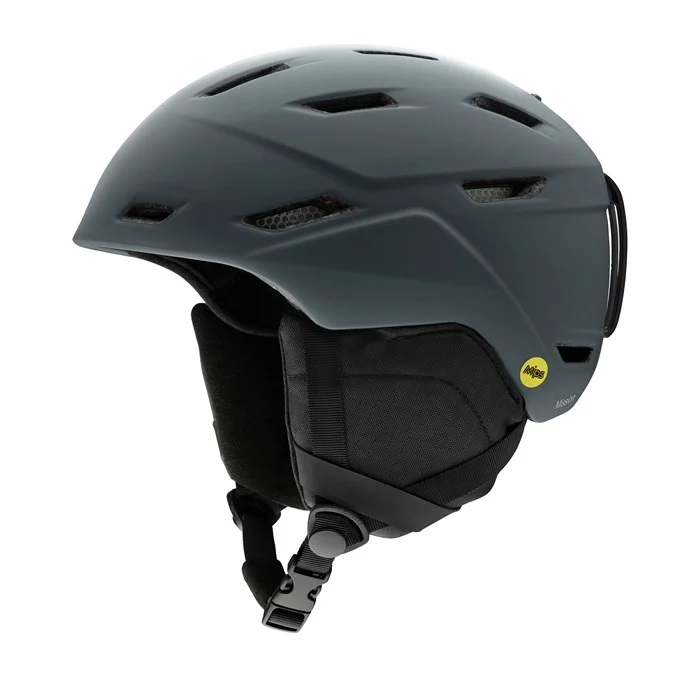 The Smith Mission MIPS Helmet tops the list thanks to a one-two punch combo of great customization features and reliable safety mechanisms in place.
The in-mold construction leads to an overall lightweight helmet that is embedded with MIPS technology. Usually, you have to pick between comfort and safety, but this offering from Smith shows that the days of sacrifice are over.
You aren't bogged down by clunky head gear that weighs so much that it'll shift in place. No matter how hard you tighten those buckles. At the same time, you also aren't placing your well-being in danger because this isn't just smart engineering, it's reliable engineering.
Aerocore Supremacy
Additionally, thanks to Smith's Aerocore design, the polycarbonate shell helps bring that cool air in as you ride.
Who would have thought that you could sweat so much while surrounded by snow?
The best part is that this Aerocore design also helps to keep the shell lightweight. The Aerocore also employs Koroyd core material. This strange science fiction material is responsible for the increased airflow and for giving you that sweet, sweet protection.
The Aerocore construction design enhances the temperature regulation of your helmet. Helping to either let that warm air out or keep it in. Not many other helmets can count on a design as versatile and instrumental as the Aerocore that lines every corner of this helmet.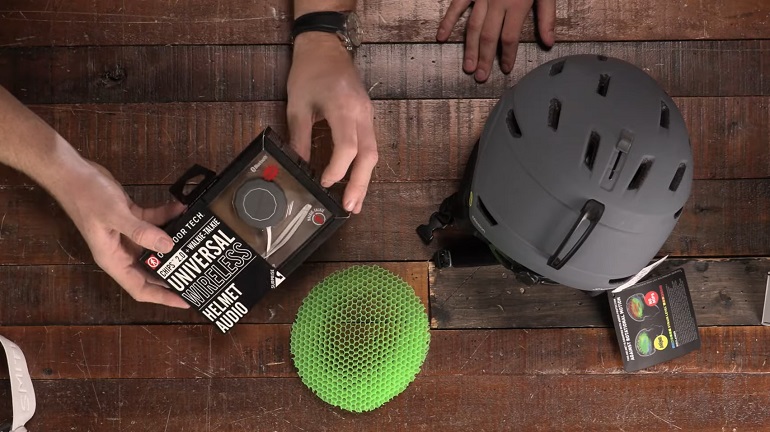 Adjust and Go
My favorite feature of this headgear is the Regulator Adjustable Climate Control slider system that you can shift to either increase airflow or block it out completely. It is so easy to use, and it can be operated even with the thickest gloves on.
Imagine that you've been riding for a couple of hours. The pow beneath you is unable to ever settle thanks to your continuous runs. You want more air rushing through your head. What do you do?
Simply shift the slider where you want it to go, and you are ready for more action. Any helmet that doesn't feature this would have you individually tinker with each vent. You can't pass up on something this good.
Features
Helmet Style: Half shell
Construction Type: In-mold
Price: Around $140
Ventilation: Adjustable vents with a slider.
Warranty: Limited Lifetime
Pros
Plenty of colors to choose from.
14 vents spread throughout the base of the helmet.
Aerocore design masterpiece.
Cons
Not an audio-ready helmet.
A low-profile helmet that some riders may not prefer.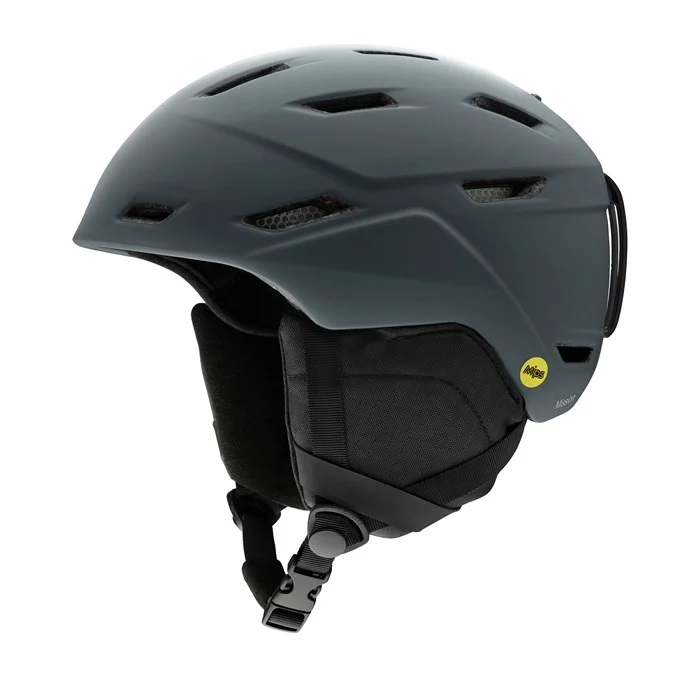 Smith Mission MIPS Helmet
The price of "Smith Mission MIPS" varies, so check the latest price at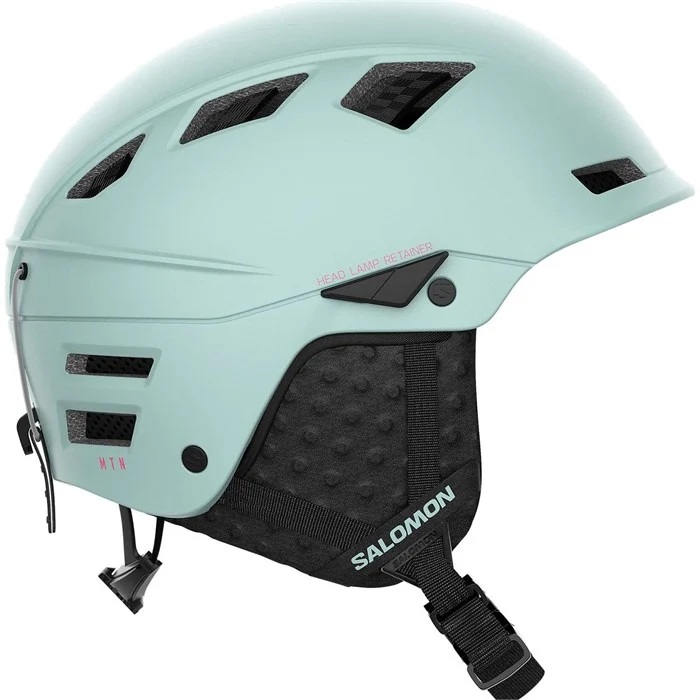 Backcountry is a rough place. Riders that have been pampered by marked slopes and paved pistes will have a difficult time adjusting.
Those that value their personal well-being above all else won't like the number of trees that dot the landscape and stand to impede their progress.
This isn't a safe place, it's the savage lands, and you need the most savage, lightest helmet that you can find. Enter the Salomon MTN Lab and then never leave its sanctuary. And thanks to its multi-norm certified design, you may never have to.
The Swiss Army Helmet
The Salomon MTN Lab is a very practical helmet. It took the best design features from helmet specifications across multiple sports and fitted them into one of my favorite helmets on this list.
The lightweight in-mold construction of this helmet incorporates a PC shell that has been merged with an EPS foam liner. Now you've got a comfortable helmet with the safety features to keep you able and willing to ride.
While this could be considered an expensive helmet by some, I would argue that the fact that it is ready-certified for use in biking, snowboarding, skiing, and for mountain climbing justifies the price on its own.
And we haven't even gotten started discussing the EPS 4D Liner.
Across All Dimensions
Within each industry, there exist standards to keep products in line and of sound quality. The Salomon MTN Lab balks at these standards and takes it a step forward with its EPS, 4d Liner.
This liner absorbs 30% more of an impact than the industry requires a helmet to. It doesn't end there, because the Salomon MTN Lab can stomach hits from any direction. Oblique or vertical.
With the Salomon MTN Lab, you get 30% more protection than with any other helmet around. The undisputed elite.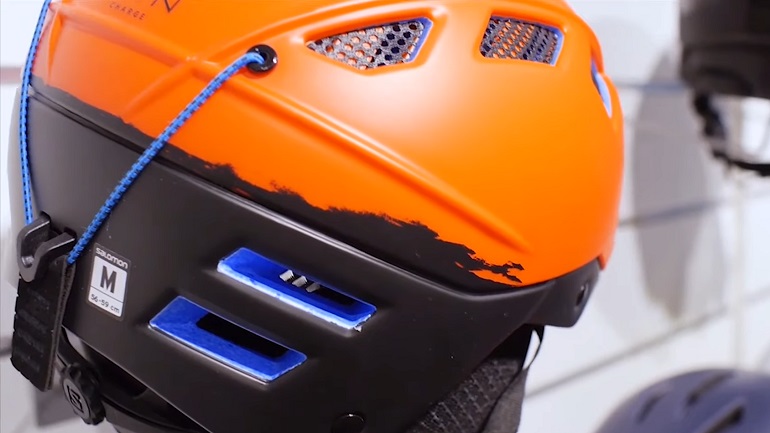 One Last Thing To Consider
It's got fixed vents. If you are the type of individual that absolutely must have vents that can be adjusted, then you might want to pick one of the other helmets. But I consider fixed vents to be a small price to pay for what this helmet offers.
Features
Helmet Style: Half shell
Construction: In-mold
Price: Around $199
Ventilation: Fixed
Warranty: Two years
Pros
Outstanding EPS 4D liner.
Headlamp Mount for visibility. (This is awesome)
Helmet bag with purchase.
Cons
Fixed ventilation, but the protection and its certified multiple uses are too good to pass up.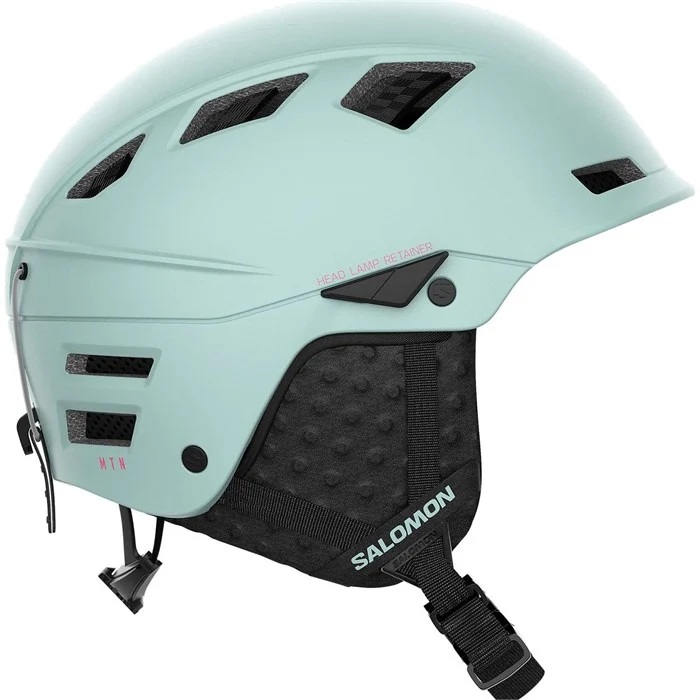 Salomon MTN Lab Helmet
The price of "Salomon MTN Lab Helmet" varies, so check the latest price at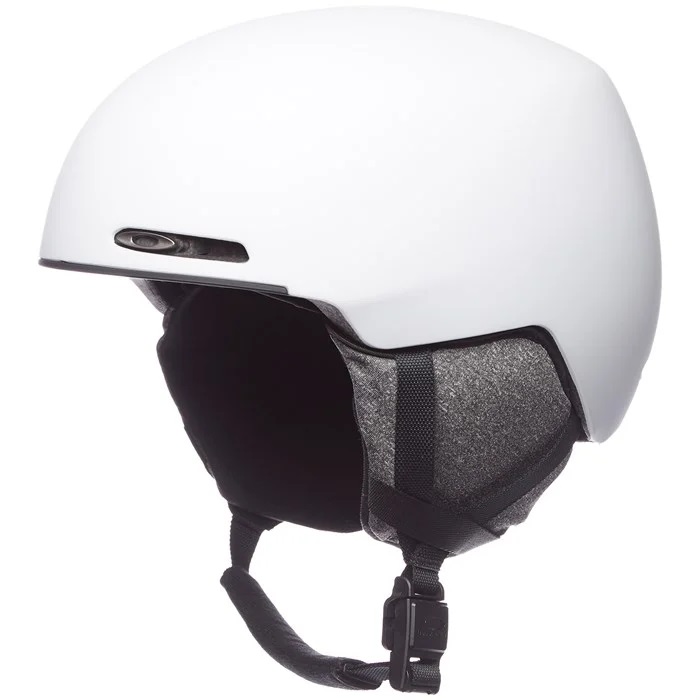 The Oakley MOD 1 looks good, is priced well, and has a good 360-degree fit system. Have I made my point clear? It's a good helmet, and you won't be getting a better deal within this price range.
Not Quantity but Quality
Is this affordable helmet loaded with more features than it knows what to do with? No, this is the helmet for the pragmatic rider that knows what they want and how it's going to factor into their overall ride quality.
By far, the stand-out feature of this helmet is the fit system, FS1-1 BOA System (now that's what I call bloated). The FS1-1 BOA system has a 360-degree fit that is height adjustable.
It's an equal parts comfort and safety feature that allows you to experiment with what fit works best for you. When you no longer have to grapple with how your gear sits on your head, you can focus all your energy on unleashing the mad man (or woman) that is itching to come out.
The ear pads that come with this affordable helmet are No Pressure Ear Cups. These earpieces enhance your hearing because they aren't pressing down on your ears. Just the kind of comfort and style we can come to expect from Oakley products.
What It Lacks Is Saved by Its Focus
We shouldn't gloss over what the Oakley MOD 1 lacks, but we also shouldn't become asphyxiated by it either. I'll explain why after we go over what is missing.
For starters, there is minimal ventilation control here, and by minimal I mean none. The vents are fixed, but as we have seen before, this is neither a necessary feature nor is it required in order to reach a high-quality standard.
Wearing a beanie underneath your helmet that you can wear or remove as you please can help you control your temperature.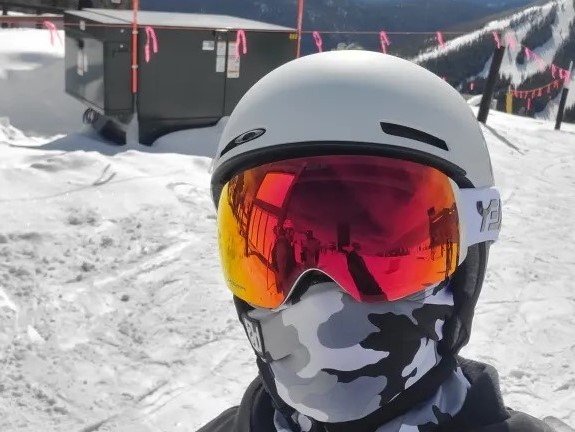 An audio system also can't be added to the helmet. Honestly, why would you want to block out the sound of your snowboard carving through the snow? It is beyond satisfying, ASMR excellence!
This helmet doesn't focus on the fancy features that have nothing to do with helping protect you. I told you from the start it's pragmatic, a helmet that your tough grandfather would wear.
Features
Helmet Style: Half shell
Construction: In-mold
Price: Around $100
Ventilation: Fixed
Warranty: 2 years
Pros
Simple outer shell design that is easy on the eyes.
A 360-degree fit system that can be adjusted.
No pressure ear pads. I can finally hear!
Cons
Not a MIPS helmet.
Lacks the fancy bells and whistles of other helmets.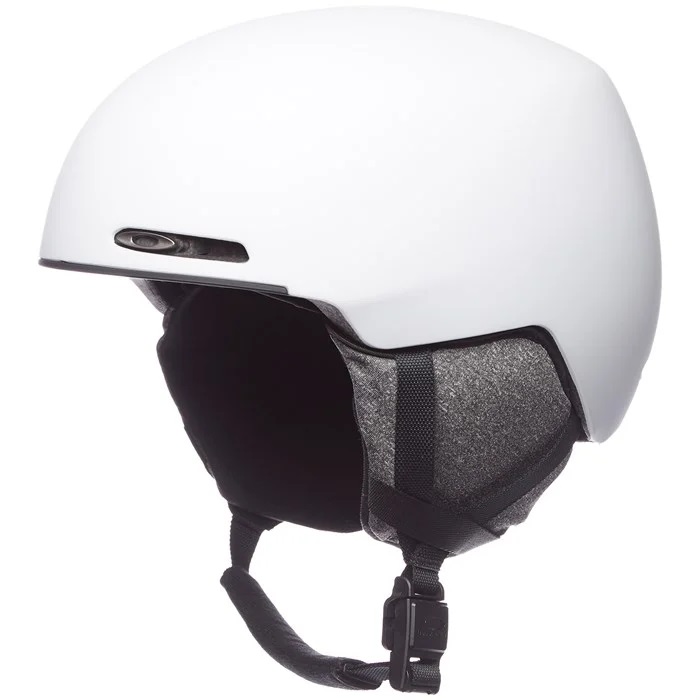 Oakley MOD 1 Helmet
The price of "Oakley MOD 1 Helmet" varies, so check the latest price at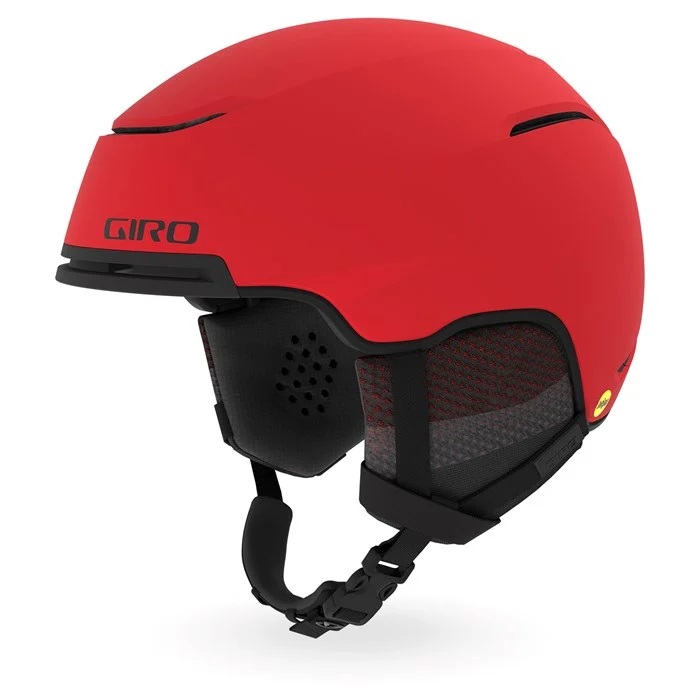 The Giro Jackson does enough to make up for the shortcomings of other helmets. Before, the trend seemed to lean toward having far too many vents. More than what is needed. For a helmet that lets you adjust the vents, this wouldn't be a problem.
All you would have to do is slide or turn the dial to correct the amount of airflow coming in. The issue here is that the Giro Jackson did not and still doesn't allow you to adjust the vents in your helmet.
So what was the workaround added in order to rectify the design flaws of others? A system of ventilation that has a mind of its own.
Air It Out Passive-Aggressively
The passive-aggressive vent system of the Jackson is on par with the Aerocore of the Smith Mission. Both features are the heart and soul of their respective helmets, and both works to ensure that their respective helmets are ahead of the curve.
This is an auto venting technology that manages your temperature and airflow at all times. Whether you are at a standstill or in the middle of a 180. It achieves this through the use of exterior vents that combines with interior channeling.
Imagine you are riding through the park. The conditions have changed, and so you want to adjust your helmet's vent system. You could fiddle with it every five minutes until you get it just right, or you could have your helmet take care of it automatically.
It's not just any freeride helmet, it's a freeride helmet from the future. AI without the need for a screen or phone.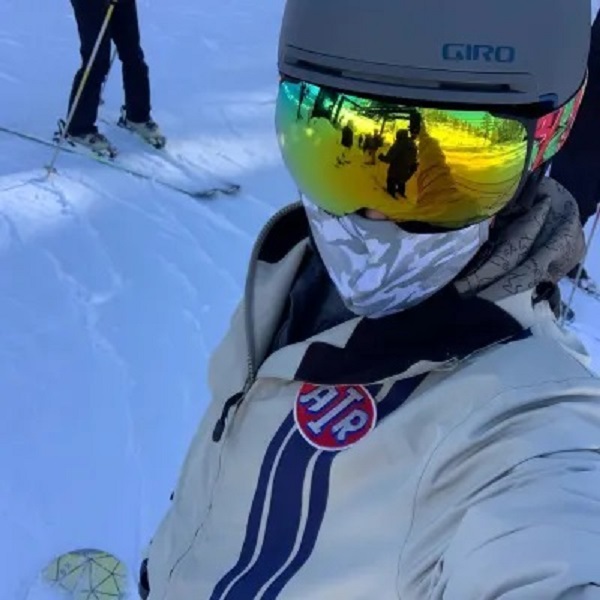 Smart Science Builds It All
Great systems are built up of great parts, stack ventilation is one of these so-called great parts. After extensive research, it was discovered that fogging occurs from the center vent of your snowboarding goggles.
Giro decided to align the stack vent of the helmet with the center vent of the goggles. This clears the fog and keeps your goggles fog free. Total helmet and goggle integration.
Features
Helmet Style: Still Half shell
Construction: In-mold construction
Price: Around $189
Ventilation: The vents are fixed
Warranty: Limited lifetime
Pros
Compatible with all Giro goggles. A standard of the company is compatibility with all of its products.
The In Form 2 Fit System allows for up to 6 cm of adjustments with an easy-to-turn dial.
A great pairing of a polycarbonate outer shell with a foam liner.
Cons
Need goggles from the same brand in order to get the most out of this product.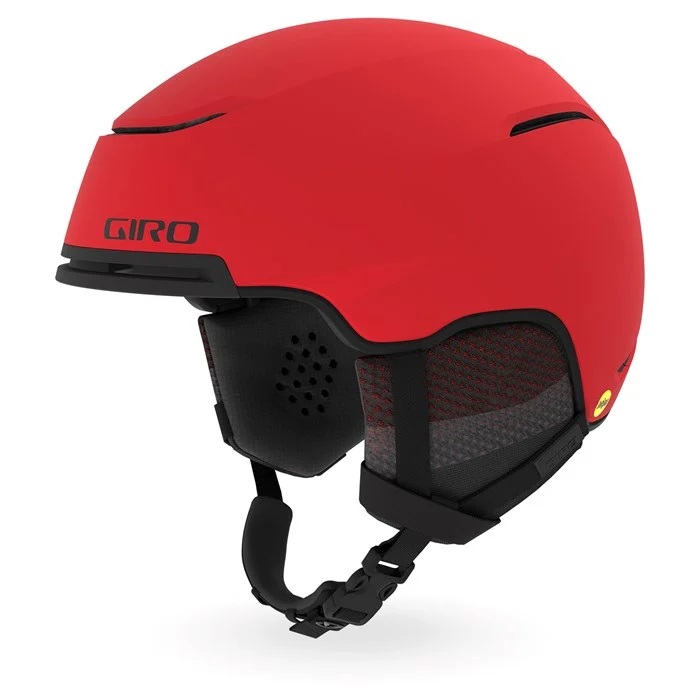 Giro Jackson MIPS Helmet
The price of "Giro Jackson MIPS" varies, so check the latest price at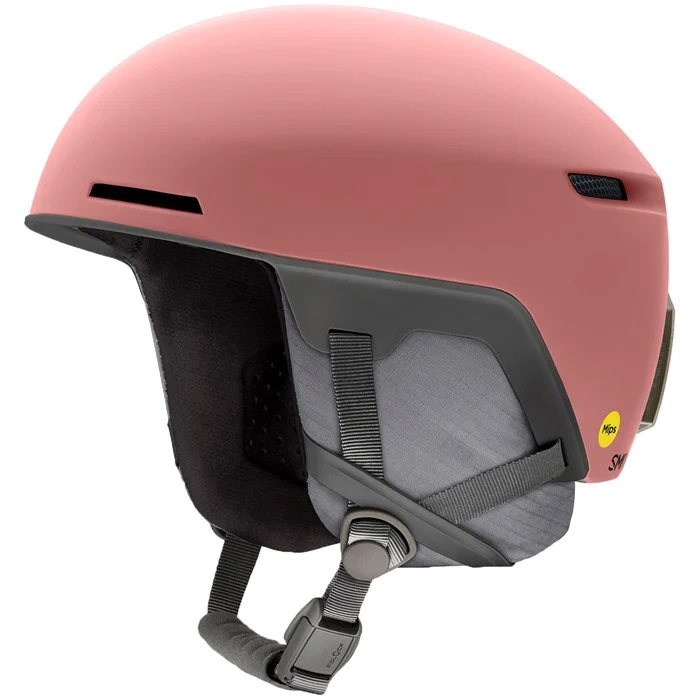 The Smith Code marries two extremely resilient and sturdy materials together in a seamless way.
It's the low-profile option fitted with lots of small, extra features that make for a pretty advanced snowboarding helmet with audio.
Add in a full range fit system that uses an optimized halo design, and you've got a serious contender here.
Don't discount any helmets that are lower on the list. Every single helmet on this list is seriously high-quality and a great option for its safety features and comfort.
The Bombshell in the Mold
We already know all about in-mold construction and the material that is usually used for this process. Only this time, the polycarbonate shell has been partnered up with an EPS liner.
Great, reliable impact protection that you can count on. As if that wasn't enough, MIPS technology has also been integrated into the helmet.
But WAIT, there's more!
Bombshell material is used for yet another layer of protection. The Koroyd uses crumple-zone cylinders that do as their name suggests and crumples upon impact.
You may think that this is a disaster, but in reality, it helps disperse the force of a hit so that it isn't as concentrated.
They are converting the kinetic energy (ohh fancy!) while boosting air circulation and having a lightweight feel.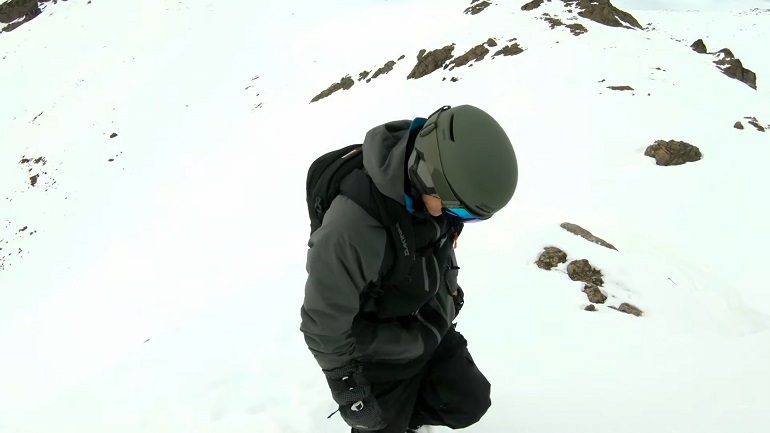 The BOA® FS360 System
This system utilizes a full halo design that encircles the outer edge of your head shape. It's got both forward and lateral adjustment capabilities and even has a floating feeling as it sits atop your head.
It is truly amazing how many innovations and awesome safety features are packed into each of the helmets on this list.
No top-of-the-line fit system is complete without a trusty buckle that is easy to strap into. The Fidlock strap can be strapped into place with one hand.
Features
Helmet Style: Half shell
Construction: In-mold
Price: Around $210
Ventilation: The vents are fixed.
Warranty: Limited lifetime
Pros
Compatible with the Aleck audio system.
Has sweat-activated odor control thanks to an antimicrobial lining. (One of the most insane features that I have ever seen.)
The goggle strap lock is removable.
Cons
Has a weight of 450g and so not one of the lightest helmets around.
Very bland design on the outside.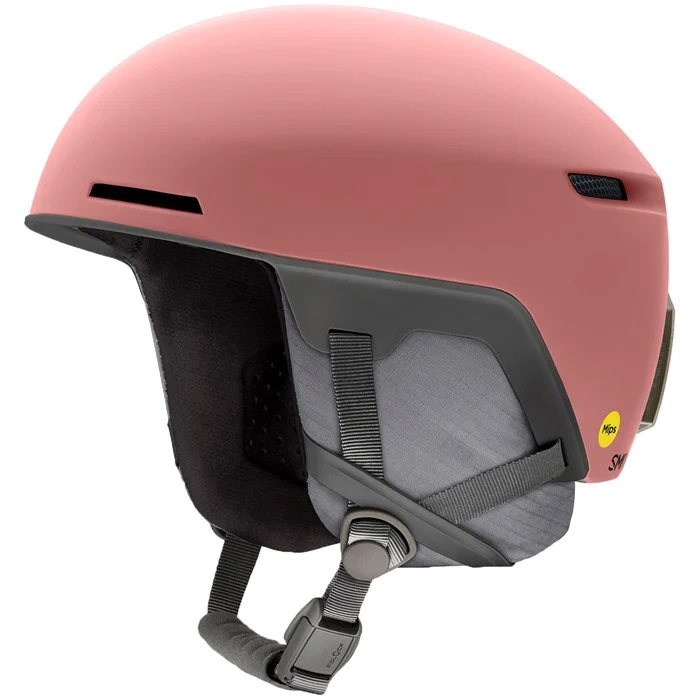 Smith Code MIPS Helmet
The price of "Smith Code MIPS" varies, so check the latest price at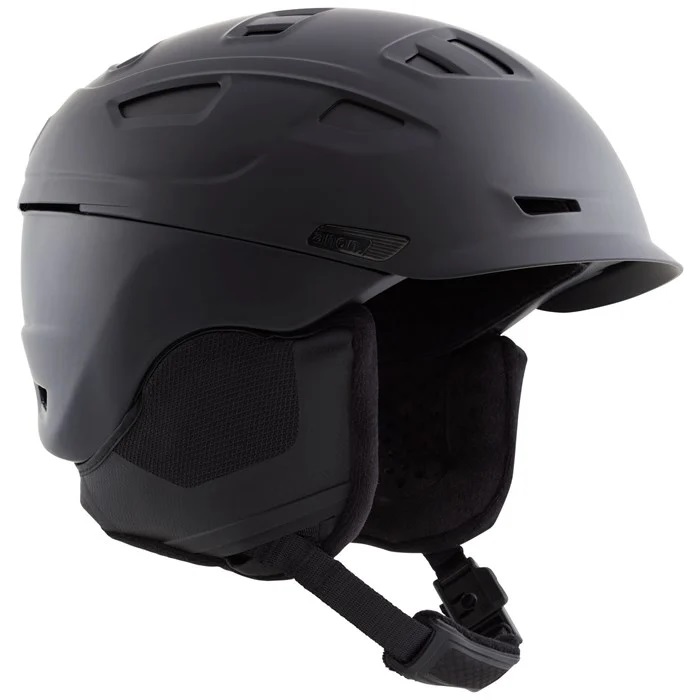 The Anon Primes have a fifty-fifty split for their shell design. They are essentially ABS helmets. In fact, they have a hard ABS shell backed by an EPS liner. The EPS liner is the only shared quality with in-mold helmets.
The above innovations are backed by MIPS technology. Allowing the prime to slide with your head upon impact rather than being blown out. In a nutshell, it's angled impact protection.
Talk about being loaded with safety features!
Passive Vents and Simple Fits
Passive channels for air ventilation adorn the inside of the Prime and draw fresh air in through the front divets. Hot air and moisture are expelled through the back. A venting system that works as you do, only when on the move.
And you have twenty-three vents in total to help speed up the process. Mama Mia!
The Simple Fit technology of the Prime lets you remove both the ear pads and the liners. This makes it easy to wear a beanie underneath with a pair of Oakley goggles or Smith goggles.
It gets its name from how quickly the Anon Prime can be converted to suit your needs.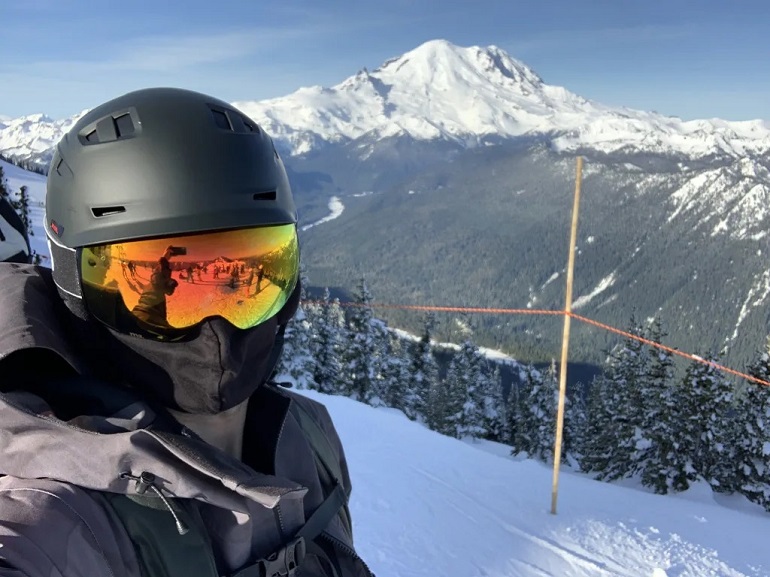 Features
Helmet Style: Yup! You guessed it: Half shell
Construction: Hybrid 50/50 Shell Construction
Price: Around $229
Ventilation: The vents are fixed
Warranty: One Year
Pros
The Anon Prime is designed to minimize the amount of work needed to get comfortable.
Removable liners and ear pads.
Compatible with a beanie and goggles setup.
Cons
The vents are not adjustable and at this price range maybe they should be.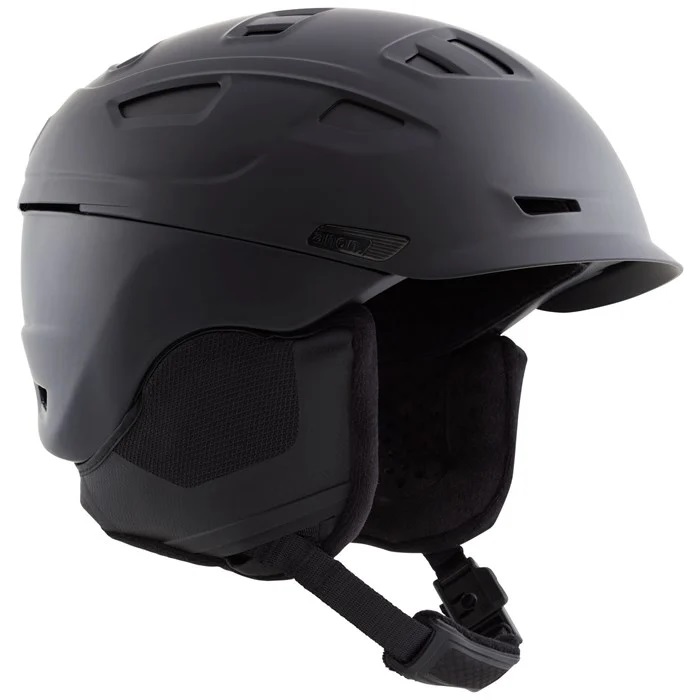 Anon Prime MIPS Helmet
The price of "Anon Prime MIPS" varies, so check the latest price at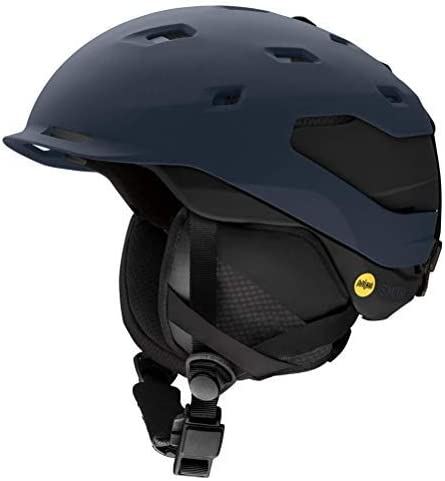 You read that header right. This is the closest that you'll ever get to the Wolverine (Does anyone still know about him?). This helmet comes with an actual exoskeleton design that was added in order to handle side impacts.
This is major because it is a zone that is often ignored or not prioritized but every part of the head, not just the top, requires serious safeguarding. The Quantum counts on the BOA system and a halo design for a 360-degree fit.
So what else does it do?
An Extension of Your Body
Well, the Quantum has twenty-two vents that can all be adjusted. Forget being able to modify your helmet's airflow. With this amount of vents, you can downright control the elements. There is even a liner that absorbs your sweat and has odor-fighting properties.
It's obvious that the Quantum is aiming to become an extension of your body rather than just another helmet that you throw on and forget. Not to say that it isn't so comfortable that you won't notice it at times because this is also the case.
The Quantum? More like a paradox.
The Quantum has a comfort system that makes micro-adjustments to fit your head better.
Features
Helmet Style: Half shell
Construction: Hybrid Construction
Price: Starting at $180
Ventilation: Vents can be adjusted
Warranty: One Year
Pros
Exoskeleton adorned for protecting areas that others forget.
Koroyd integrated throughout the helmet.
Cons
Warranty of only one year.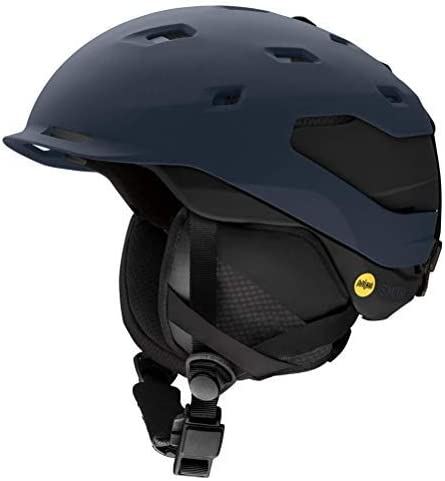 Smith Quantum MIPS Helmet
The price of "Smith Quantum MIPS" varies, so check the latest price at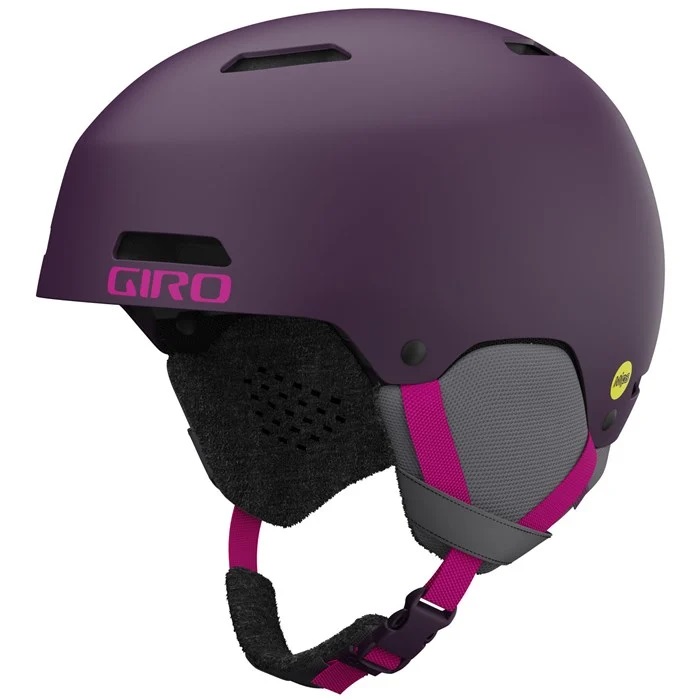 The Giro Ledge, much like the Oakley MOD 1, is at a great, affordable price range. Backed by MIPS technology and constructed from a hard shell. You've got a helmet that offers you sweet protection and safety features but with a few extra mini-features strewn about.
The Minis
The Giro Ledge has got 100% goggle compatibility when it comes to any Giro goggles on the market. It's also compatible with Aftermarket Giro Audio Systems. This helmet is just ready for add-ons.

Customization goes both ways, and just as you can add a whole lot, you can also remove a whole lot.

The Giro Ledge lets you remove the ear pads and goggle retainer, just encase you want to turn an already minimalist design more minimal. Less is better I suppose!

Super Cool vents are vents that pull in cold air and push hot air out from the opposite end. They've got a new shape in order to maximize their effect and efficiency. This way, your temperature can be regulated quickly.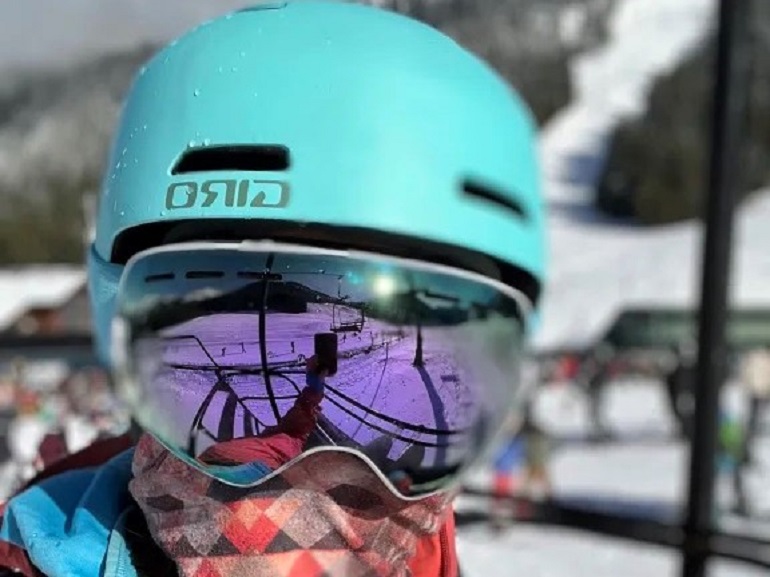 Finally, the Giro Ledge can be vertically tuned. This affects how the helmet sits on your head. Do away with the gaper gap and make a seamless connection with your goggles.
Features
Helmet Style: Half shell
Construction: Hard shell construction
Price: Around $100, Great Price!
Ventilation: Vents are fixed.
Warranty: Two years
Pros
Stacked ventilation removes the fog from your goggles and keeps them clear.
Super cool vents pull the cold air in.
Removable goggle retainer.
Cons
Chin straps can be very annoying to secure, especially with gloves.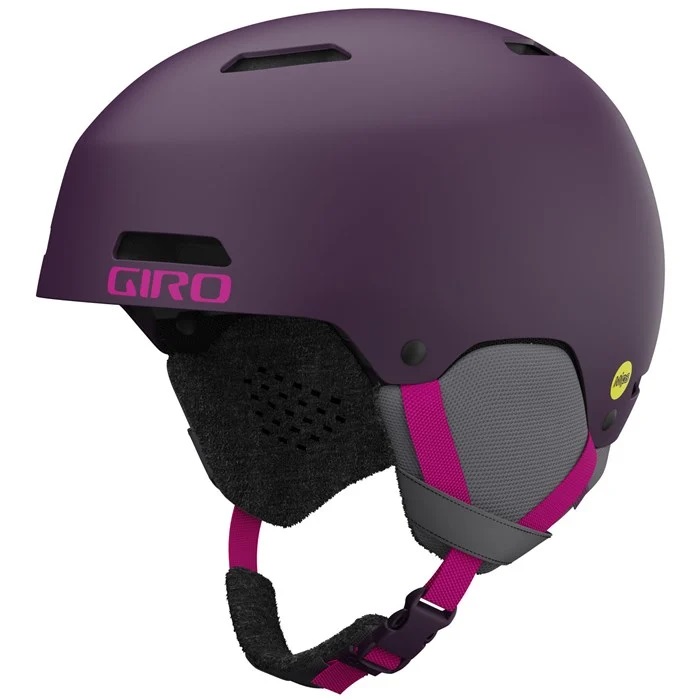 Giro Ledge MIPS Helmet
The price of "Giro Ledge MIPS" varies, so check the latest price at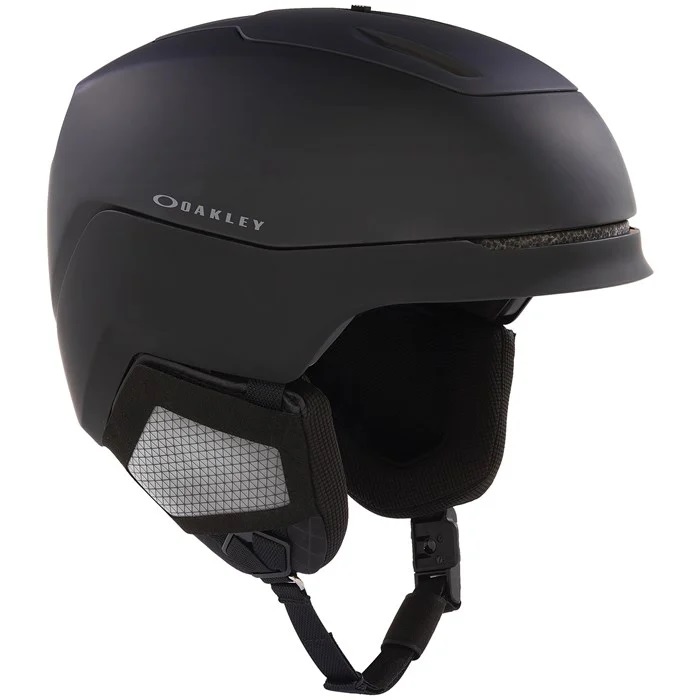 When it comes to aesthetics, this is by far my favorite helmet on the list. Nothing comes close, and nothing will come close until Oakley decides to top themselves again. Unfortunately, it only comes in two colors: white and black.

The white option looks incredibly sleek and like something out of Star Wars. Helmets don't have to look dorky. The Oakley Mod5 is actual proof of that. Even the ear pads have been designed to fit in with the rest of the stellar look.
Complex Construction
A hybrid shell construction process uses a Duramatter hard shell and a lightweight polycarbonate. Mixing tradition with innovation in a wonderfully secure blend. Oakley has also added in their proprietary tech: Secure-Connect.

What Secure-Connect does is effortlessly integrate optics with the helmet into one. It magnetically connects the visor to the helmet. No matter the position you set it to.

You would think that with all this heavy metal tech, rider comfort would be left by the wayside.

Fortunately, you would be mistaken.

This is where the Skull Matrix tech comes in. By God, even the names of the safety features are cool.

Skull Matrix merges industry stalwarts MIPS and BOA technologies into one system that makes for a more adaptive fit. Let me finish off this brilliant showcase by making mention of the magnetic buckle that acts as your strap-in system.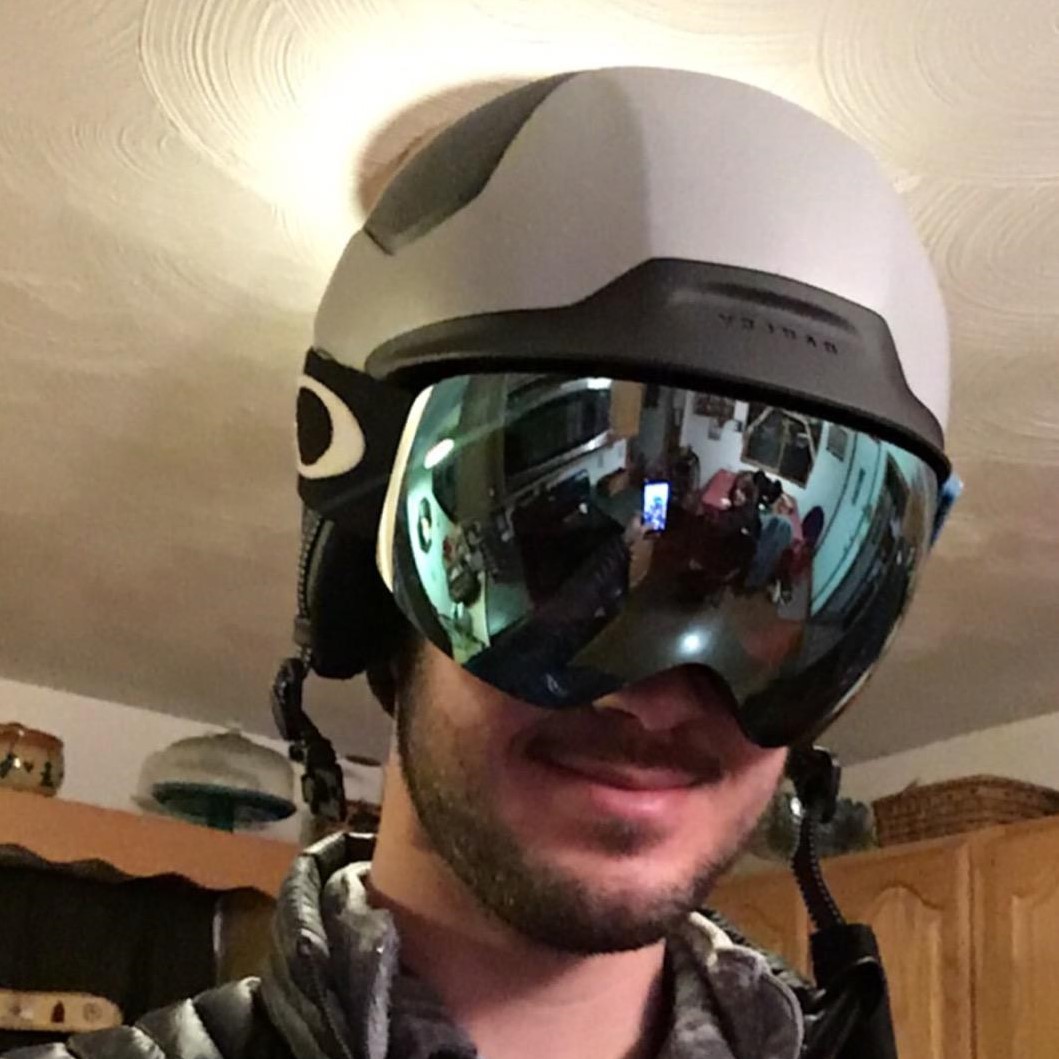 Features
Helmet Style: Half shell (It's always half shell)
Construction: Duramatter Mix Shell
Price: Around $260 and worth every penny
Ventilation: Vents can be adjusted
Warranty: 2 years
Pros
An amazing overall look, the best looking among all hybrid helmets.
Removable ear pads and adjustable fit.
The incredible construction process for great durability.
Cons
The price may be a bit high for some. But it's got the looks and safety features to easily justify it.You have to pay top dollar to get the top stuff.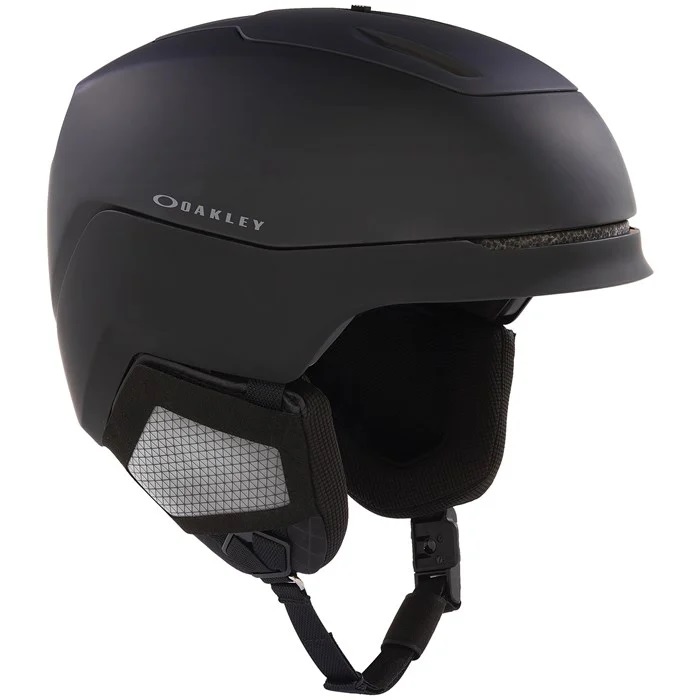 Oakley MOD 5 MIPS Helmet
The price of "Oakley MOD 5 MIPS" varies, so check the latest price at
Want The Right Helmet? Keep This In Mind
Read on to find out the important factors to look for while buying the best snowboarding helmet.
Helmet Size
All protective gear should be a perfect fit. The better a piece of gear fits, the better it can do its job of shielding you from any horrific injuries.
Most shopping in today's world is done online. As a result, it has become difficult to know how any piece of clothing or gear will feel or fit once you wear it.
When your MIPS snow helmet does arrive, if you notice it shift in place as you shake your head, then sadly, your MIPS snow helmet is too big for your noggin.
The inverse would be if you feel pressure being applied to your head. A squeeze. If this is the case, then your helmet is too small.
Helmet Construction
Most helmets, even the best snowboard helmets, can be made in one of two ways.
In-Mold Construction
Best snowboarding helmets with audio (ski helmets) have both a hard shell and a foam that is meant to tank the hits. When a helmet is in-mold that means that both the shell and foam were attached to the rest of the helmet in a single molding.
This bit of efficiency results in snowboarding helmets (ski helmets) that are lighter in weight and thinner than injection mold helmets.
The Injection Mold Construction
The process for making an injection mold helmet is lengthier and requires a few more parts. These helmets employ an EPS foam that is then melded to a separate shell. In most helmets, this shell is made of an ABS-plastic (that can tank some heavy hits).
These helmets are much more durable and my pick of the two. It's why the Oakley MOD5, despite ranking at the bottom of the list, is still a great option.
Protect your head folks, that's where all the good stuff resides. You don't want to damage that.
Ventilation System
Do you know what I hate more than anything?
That stuffy feeling that you get when wearing snowboarding gloves with wrist guard or a hat for too long. It's just one uncomfortable mess, but fortunately, snowboard helmets and their manufacturers came to my aid.
Intense activities cause your body to expend a lot of heat and that heat leaves your body through your head. This causes you to sweat and the vents in your helmet are there to get some air flow to your noggin.
This is already a great thing but it is only half of the job that adjustable vents do.
When you are no longer shredding and your body cools off, you are still in a cold environment.
Now, you'll want to preserve your body heat and with an adjustable ventilation system, you can. Simply adjust all the vents in your helmet and you are good to go.
The Smith helmets on our list all feature adjustable vents. Avoid helmets with fixed vents if you care about body temperature regulation.
Weight and Bulk
Helmets that weigh more tend to do so because they offer the most padding and therefore the most protection for your head.
Unfortunately, this means that they will feel uncomfortable and clunky on your head. An unnatural feeling that may take you out of the experience. Helmets that weigh less feel better but also protect less.
Rest assured that all the entrants in our best snow helmets (best ski helmets) list provide the protection that you need to safeguard your thinking cap.
Snowboard Helmet Features
You've heard me bang on about vents and ear pads for long enough but there is more than most ski helmets can offer you. For example, MIPS technology, stands for multi-directional impact system.
This piece of tech is the world leader in safeguarding your head and neck. You know, the two most important and vulnerable parts of your body. Naturally, you'll want a helmet with this among its list of features.
Maybe you like to make room in your helmet to dampen that snug feeling. In that case, a helmet with a removable liner is sure to make you happy.
A magnetic chin buckle could make it easy to strap in and stay that way too. When it comes to bindings and helmets, strapping in while out on that cold snow can be insanely frustrating. Especially when wearing gloves.
From an adjustable fit system to a plethora of safety features, run through our list and create a wishlist of what you want most.
I guarantee that the helmet of your dreams is among the nine helmets highlighted in this post.
Comfort and Warmth
Some ski helmets or snowboard helmets will feel more comfortable than others. This could be due to the amount (or lack thereof) of padding on the inside or the construction process used to make the helmet in the first place.
Clunky helmets that have removable ear pads could feel sleeker if you take advantage of this feature. Keep in mind that some helmets will be warmer than others. While this may be fantastic on a cold day, you won't like that furnace strapped to your head on a warm day.
This is where those vents and a ventilation system that can be adjusted are god-sent features.
FAQs – For the Inquisitive
What Is the Difference Between a Ski Helmet and a Snowboard Helmet?
The only differences you will find between ski and snowboard helmets will be in the aesthetics. Of course, each individual snow helmet will have different features. But that becomes a matter of product specifications.
There are no technical differences between a ski helmet and a snow helmet. The physics for both sports are the same and they both have you going to a ski resort in order to even do them in the first place.
So, if you already have a ski helmet then wear it and put it to the test.
However, if your ski helmet or snow helmet isn't one of the ones listed above then I strongly recommend you upgrade. Even the affordable Oakley MOD1 is a quality choice.
Can I Wear a Snowboard Helmet While Skiing or Vice Versa?
Yes, you can use snowboard helmets and ski helmets interchangeably. Either a snow helmet for skiing or anything from the ski helmet market for snowboarding.
This is why selecting a high-quality helmet is essential because you get two sports worth of entertainment from the ski and snowboard helmets. You are going to want something that has great protective features and an equally great fit system.
How Should a Snowboarding Helmet Feel?
Adequate head protection technology shouldn't sacrifice comfort. Ski helmets (and snowboarding) should feel like a proper handshake: firm but not tight.
If you are unsure as to what "firm" really feels like, shake your head and if you notice that your helmet is rocking or shifting about (even a little) then you need to do one of the following.
Search for ski helmets that are a smaller size. Tinker with the adjustable fit system that most premium helmets will have included or wear a beanie.
I do not recommend that last option. This can compromise the ventilation system and by God, it is annoying to have to stop and adjust your beanie as you ride.
My Final Thoughts
First and foremost, the best ski and snowboard helmet is the one that saves your life. You'll want to pick something with a fit system that pairs well with your head shape. The better it fits, the better it will protect you.
You'll need it because snowboarding is the crazy, unstable cousin of skiing. That's why we love it!
Read more about how skiing and snowboarding stack up.
In between today and the hopefully far-off day that your Salomon MTN Lab (or whichever Smith helmet you end up choosing) saves your life, you are going to want a helmet that has the convenience features that you desire.
Perhaps adjustable vents or removable earpads, headphone audio compatibility, the list is endless and the other helmet manufacturers keep on innovating.
Now I'm just waiting for the day when snow helmets come with a built-in cup holder and heater. Manifest what you want I suppose. If I keep asking, someone will answer eventually.