Imagine this: you are in the region with the highest mountains in your country for a trip, decked out in some heavy-duty snowboarding gear, your board in hand, body protected, fingers warm, goggles on, and ready to go.
Sounds pretty awesome, right?
Snowboarding is an invigorating sport. Testing your agility, speed, and strength, it is no doubt that the current generation (and even generations before us!) consider it a sport to always come back to.
Snowboarding can be dangerous for an amateur or an expert, and we believe being safe is much better than being sorry. Injuries like sprains and broken bones are happening left, right and center.
But what is the solution? Wearing wrist guards, of course!
Overall Best Gloves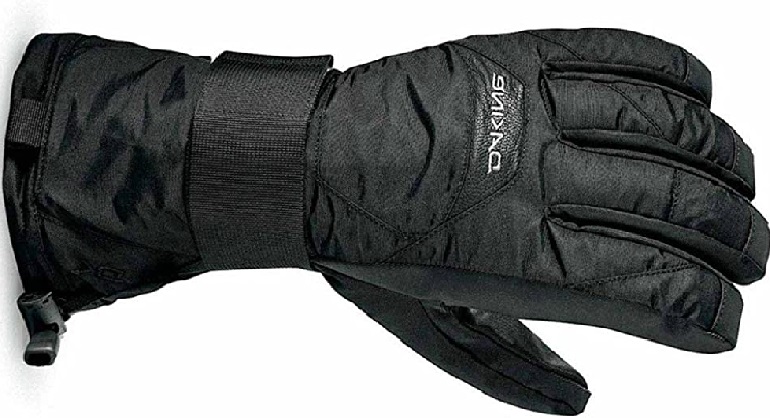 Dakine Nova Gloves
Size: X-Large
Material: Nylon
Best Breathable Gloves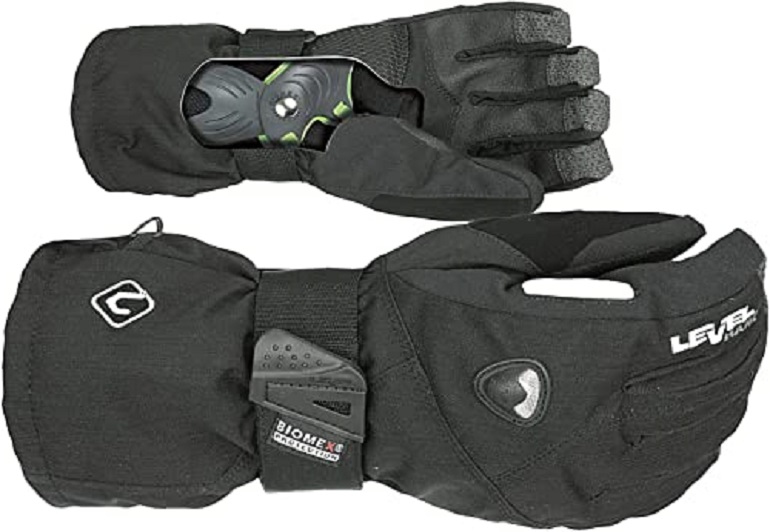 LEVEL Fly Snowboard Gloves
Size: Medium
Material: Kevlar Palms
Best Snowboard Glove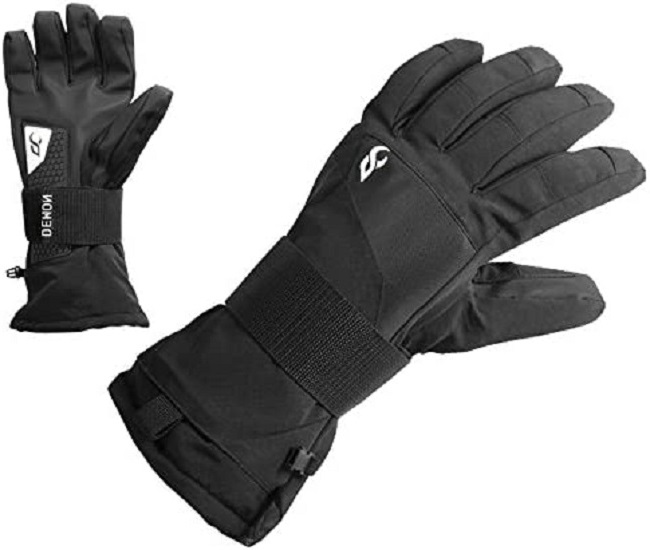 Demon Cinch Waterproof Glove
Size: Large
Material: Thermoplastic Polyurethane
True Black For Men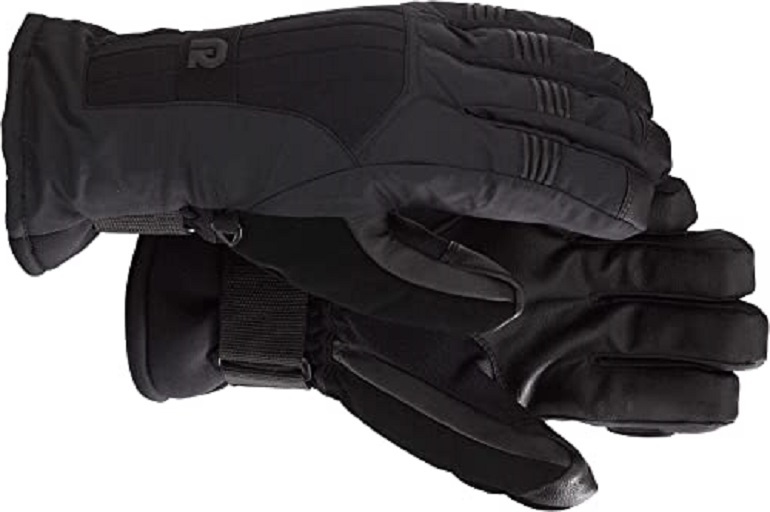 BURTON Support Gloves
Size: X-Small
Material:Polyester
Best Snowboarding Gloves with Wrist Guard (Top Picks)
In the snow, one bad fall (called a wipeout) means trying to shield your falling body in the air with your hands – when you land, you won't be cushioned. You'll have sprained your wrists or, even worse, broken them.
So, of course, it would make sense to have the best wrist protection possible so that the situation never gets too bad at all, right? Wearing gloves with wrist guards can effectively help in reducing snowboard wrist injuries.
Here's a list of some of the best snowboard gloves with wrist guards on the market right now! Remember, prevention is better than cure, and investment will last you a long, healthy profit! Things to look out for are durability, safety, material quality, and warmth!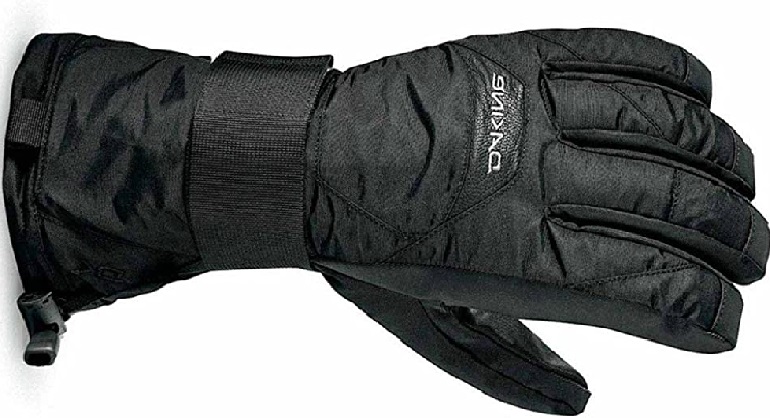 This pair of sturdy Nylon snowboard gloves (with wrist guards built into it!) comes with a fully adjustable "hook and loop" Velcro wrist that fits over 200 grams of pure fleece tight and snugly onto your palm, molding into it with comfort and care.
In case of a bad fall, we all want to avoid damage to our bodies. Our hands and wrists are so vulnerable, so the wrist protection offered by the Dakine gloves is top-notch!
Snowboarding down the steep and hilly terrain, it is no doubt that you will need functionality, durability, and warmth in a good glove.
Luckily, the Dakine are some of the best gloves on the market as they provide solid protection, stay dry as they are waterproof, and include insulation so your hands stay warm longer. And, of course, they are lightweight with great durability! See, I said they are the best snowboard gloves!
This means that, in the event of a tumble or a trip, the wrist guard gloves' interiors will keep your hands dry, and the built-in air vent system and "High-Loft Synthetic Insulation" will allow your hands to remain guarded against the severe cold while wearing these gloves.
And, of course, the impact of shock will be significantly reduced and taken up by the glove to shield your wrist from snowboard injuries.
Finally, we must talk about the two splints located on these best snowboard gloves – on top and on the palm. These can be taken off and removed if need be, making this glove very well-balanced and convenient to use!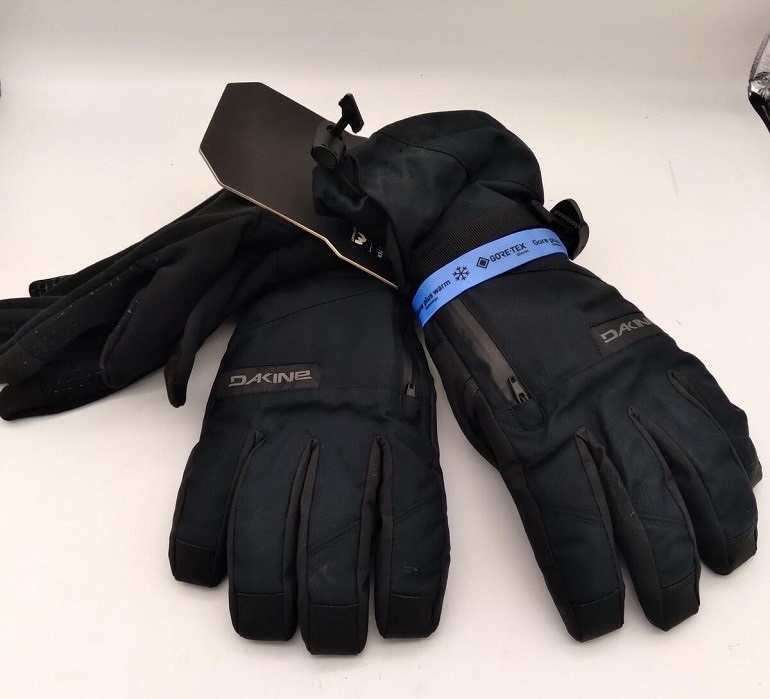 What We Don't Like
The sizing on the Dakine website may not be necessarily accurate to real human hand sizes – even though we've heard many stories about perfect fitting, some cases report needing to exchange their gloves for a size up.
If you can, the best option would be to go the store directly and try on your best-fitted size glove for the best experience, as online sizing experiences seemed to be hit-or-miss.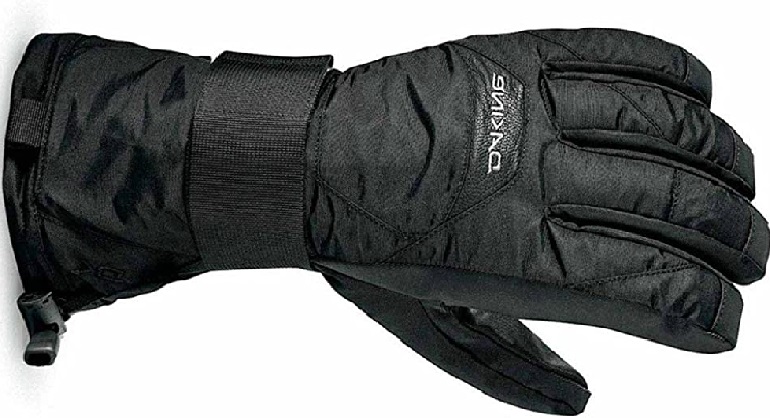 Dakine Nova Glove with Wrist Guard
The price of "Dakine Nova Glove with Wrist Guard" varies, so check the latest price at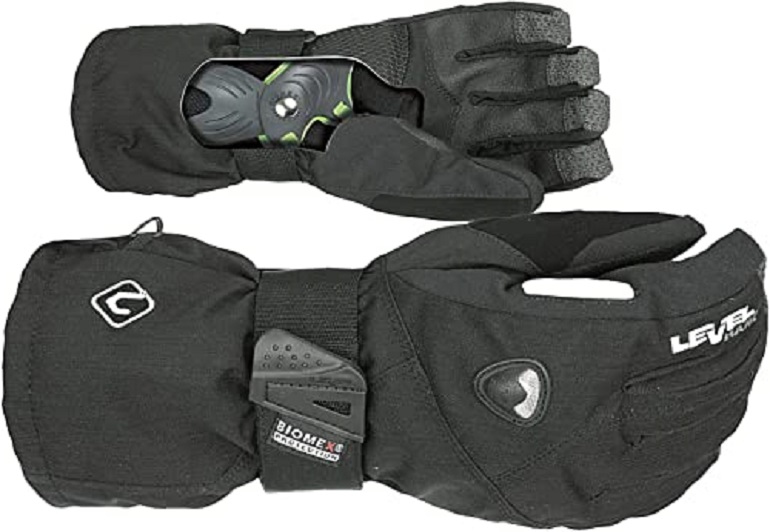 The LEVEL Fly Snowboard Gloves with built-in wrist guards might be at the steepest price point on our list.
At a little more than 100 bucks, the LEVEL gloves might leave a small hole in your wallet. But let us tell you, these are some of the best snowboard gloves!
They shine in terms of their distinguishing factors: protection, durability, and material quality. Don't let that hefty price tag scare you – read on!
Made in wrist-guard trigger mittens style, the LEVEL Fly gloves offer a complex system of BioMex wrist guards inside. These ultimately serve to provide the highest-studied impact wrist protection in the market.
Studies have shown that the BioMex design has proven to reduce wrist injury in snowboarding activities to a significant degree. We love that the LEVEL Fly provides that protection.
But that's not all these gloves can do – they also seem to have the best durability and material quality by far in this list – made of super sturdy Kevlar Palms material that is sturdy and doesn't fray.
This one of the best snowboard gloves also includes A-Lister Membra-Therm Plus Technology that guarantees to leave you with moisture-free and warm hands.
As if that wasn't enough to sell us already, the additional features on this glove are revolutionary! This includes a reliable nose wipe sleeve on the thumb that is always handy for a cold day out on the hills, along with sleeves for a functioning goggle cleaner and air vents!
The LEVEL Fly is the whole package! Investments are worth it for features like this! Consider your hands supported and enjoyment multiplied without the fear that you may suffer wrist injuries.
What We Don't Like
The price. We had to say it. There is no coming back from a hefty purchase like this glove, even if it may be offering the world. We still encourage you to go for it, but only if you think about wanting these snowboarding gloves with all your heart!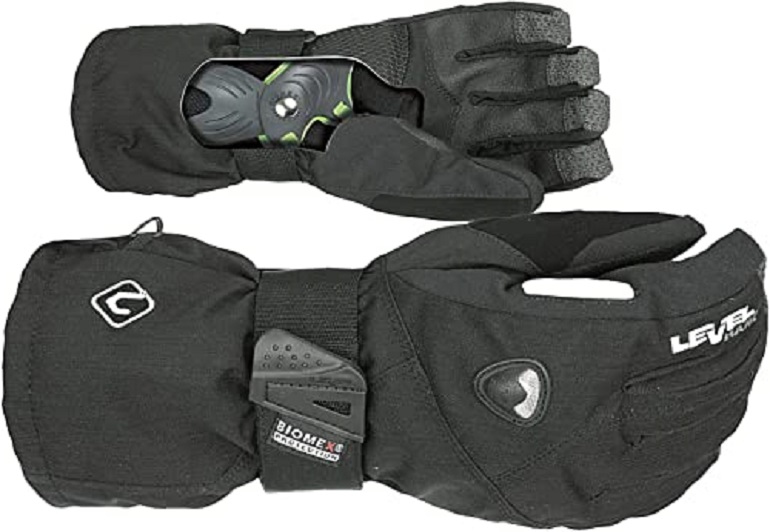 LEVEL Fly Snowboard Gloves with Wrist Guards
The price of "LEVEL Fly Snowboard Gloves with Wrist Guards" varies, so check the latest price at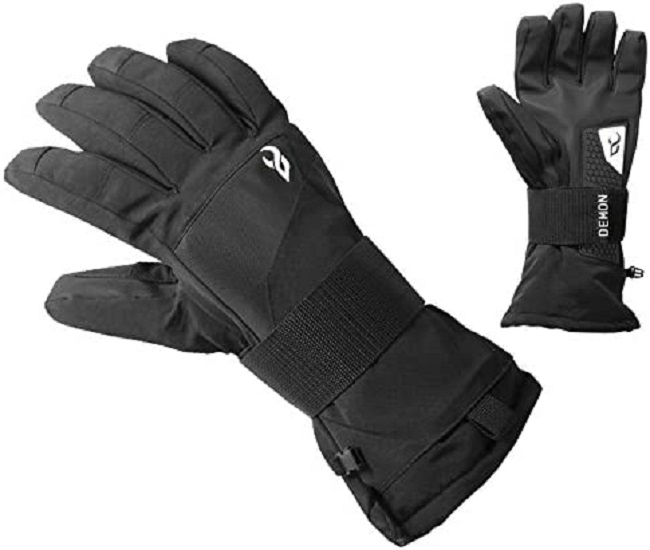 Onto a supremely average contender on all accounts, the Demon Cinch WRISTGUARD Waterproof Snowboard Glove is exactly what it says on the tin – it's a nice, easy, convenient, and all-in-all average snowboarding glove with wrist guards.
There's still another huge reason for them to make their way into our carefully curated list! The Demon Cinch is basic, but at a little more than $50, it's the perfect pair of snowboard gloves for amateurs and beginners who are just dipping their toes into the vast world of snowboard sporting!
Think about it, for a beginner; the best snowboard gloves would likely entail nicely-fitted gloves that allow a range of motion without letting impact and shock deter it while keeping the hands warm, dry, and sheltered. That's all the Demon Cinch does, and better!
We believe the best feature about the Demon Cinch snowboard glove with attached wrist guards is its wide strap, adjustable and anchored with elastic, which is quick and easy to fix and go!
Comfort and convenience are game with these gloves, and with the palm material of the glove made of Durable Tuff Tek and rugged Dernier, a long-lasting performance glove is created without a shred of doubt.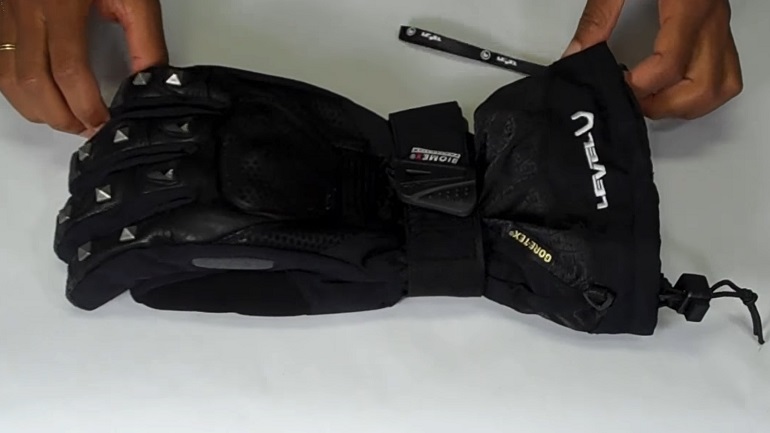 What We Don't Like
Customer reviews claim moisture penetrating the gloves during snowboarding runs to be a somewhat common occurrence. Be careful!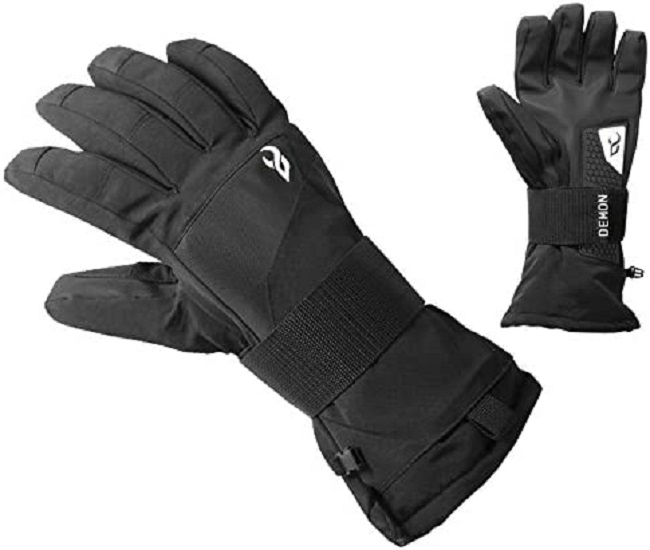 Demon Cinch WRISTGUARD Waterproof Snowboard Glove
The price of "Demon Cinch WRISTGUARD Waterproof Snowboard Glove" varies, so check the latest price at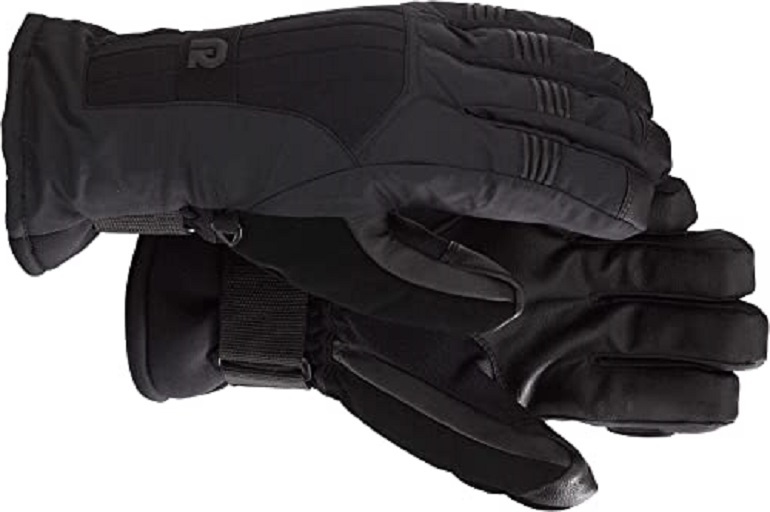 The BURTON Support Gloves win hands down by a long shot in three departments: warmth, dryness, and material quality. We cannot think of better wrist-protection gloves to finish off our list than this one.
What's even better is that they offer the single most important feature needed for snowboard gloves: long-wearing removable wrist guards.
The Burton gloves, coming in at less than 100 bucks, are built with high-quality Microfiber material lining the inside of the glove to let your hand feel all cozy. The outer shell consists of flexible wrist support on your hand's backside rather than the palm side.
This feature is slightly different from other gloves on the market and takes some getting used to, but it is all the more memorable when done correctly. It will protect you efficiently from all wrist-related injuries.
Burton's Thermacore and DRYRIDE Technology keep hands and fingertips warm and moisture-free, so there is a water proof aspect there. This pair also provides a clean and "low-profile" ergonomic fit that is sustainable and maintainable for the newest to most veteran dabblers in snowboarding.
The best snowboard gloves are the ones that last you multiple seasons, not just with your gloves themselves but also with your phones! Being able to master the art of handling your phone while you carry on with snowboard activities is a super valuable skill, not to mention it has cool points!
That's right; the Burton Support Gloves have a super handy and extremely innovative and unique Screen Grab® Toughgrip technology that allows snowboarders full touchscreen control of their phone or any handheld devices in the event you ever need one!
That means no more having to take off your gloves and expose your hands to the freezing temperatures to get that urgent call!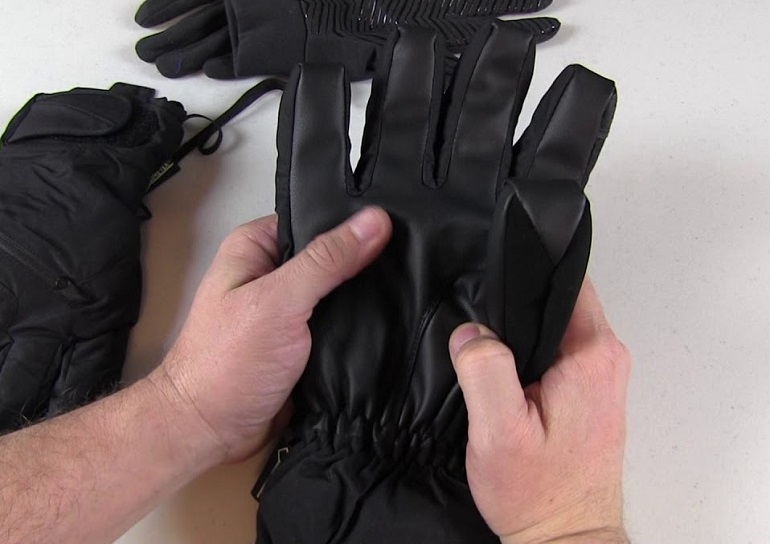 What We Don't Like
The Burtons could stand to use some better protection. The removable wrist guards outside the glove may be a cool idea, but extra padding and protection on the palm side would make this glove a top runner.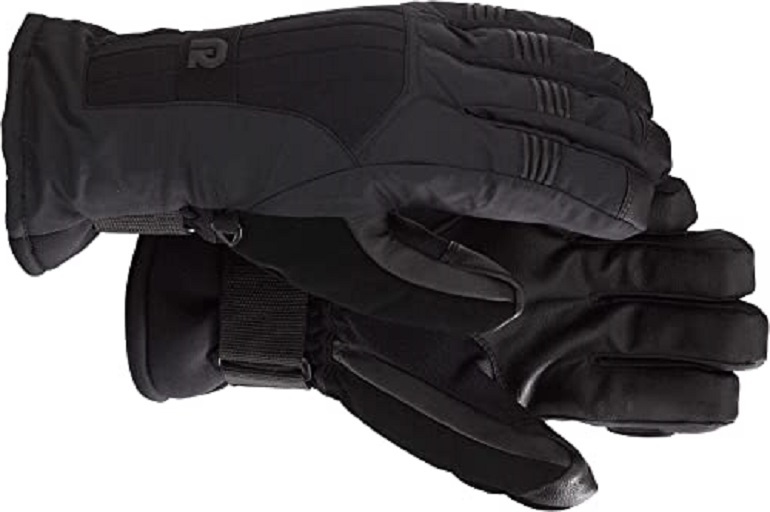 BURTON Support Gloves
The price of "BURTON Support Gloves" varies, so check the latest price at
Buying Guide
Below are some features you should consider while buying gloves for maximum wrist protection.
Material Quality
Material quality refers to how good, sturdy, strong, long-lasting, and even luxurious the gloves feel in your hands. Do you feel like they will protect you and keep you warm? Is the stitching of the fabrics done well, or are they ripping and starting to fray?
The artistry and extensive handiwork that went into the making of each glove should tell you a lot about the overall quality of a good versus bad glove, as it is an investment you're making!
Good materials for snowboard gloves include leather, nylon, and other synthetic materials that offer insulation and waterproofing! In addition, good dry technology will keep you happy out there!
Durability
If you find your inexpensive (or even expensive) snowboard gloves unusable after one season, there might be a problem. It is not recommended to buy low-quality gloves, as you end up having to purchase them repeatedly.
Low-quality gloves are made of cheap materials and will wear and tear much more quickly than the rest. So don't waste an arm and a leg on those!
To be durable, gloves are made well enough to last you several seasons without getting destroyed. Try to invest in high-quality, breathable gloves that you don't have to replace often.
Warmth
Keeping your hands warm is one of the most important ways you can protect your body from harsh climates during snowboarding.
Warmer hands mean properly insulated gloves, and you should be able to find valuable quality in all price points of snowboarding gloves, from economic ones to super expensive ones, as it is a basic necessity.
Fit and Style
Finally, we must talk about fit and style as important features to consider when getting your gloves. A stylish glove makes you feel more confident in yourself and your abilities. It also has a reverse psychology effect in making others see you that way too.
A well-fitted glove increases the effectiveness and makes a confident snowboarder! Make sure your glove covers up to your wrist and doesn't feel too uncomfortable. Good grip equals good focus on the sport!
So next time you go glove shopping, make sure to find a healthy balance between what feels good and what looks good! Remember, if the glove fits, take it!
Conclusion
This list of best snowboarding gloves with wrist guards was a deep dive into some of the best products on the market, what you should be looking out for, which ones will fit you, and how you should go about buying them.
Get a well-fitted glove that has good wrist guards, offers protection from injury, and good breathability. You may also look for additional features like goggle cleaners, storm leashes, touch capability, etc.
Ultimately, snowboarding is a fun sport that instills within snowboarders vigor and life, and your snowboarding gloves should reflect that.
Protection and practicing safety are key in this sport, and if your glove can provide you with that while maintaining a healthy balance of fun and functional aspects, then there's nothing better than that.