When I first started hiking, I had a huge reluctance towards snowshoe poles, trekking or hiking poles, because you can call them whatever you want, depending on the time of the year you use them.
I got the idea that by using them, I'm admitting that I'm not in enough physical shape to be there or that I just appear too frail in the eyes of my fellow hikers.
I eventually discovered how to let go of pretentiousness and accept this equipment, which is so essential, especially in the winter. When I was walking down a challenging trail in the winter on a steep slope in a continuous drop, putting pressure on my knees and joints with each step, I realized how important they are.
Since then, I've realized that I need to change how I perceive essential mountain equipment.
Snowshoe trekking poles are a great way to get around in the winter. Here are my top 6 picks when it comes to snowshoe poles!
Best Overall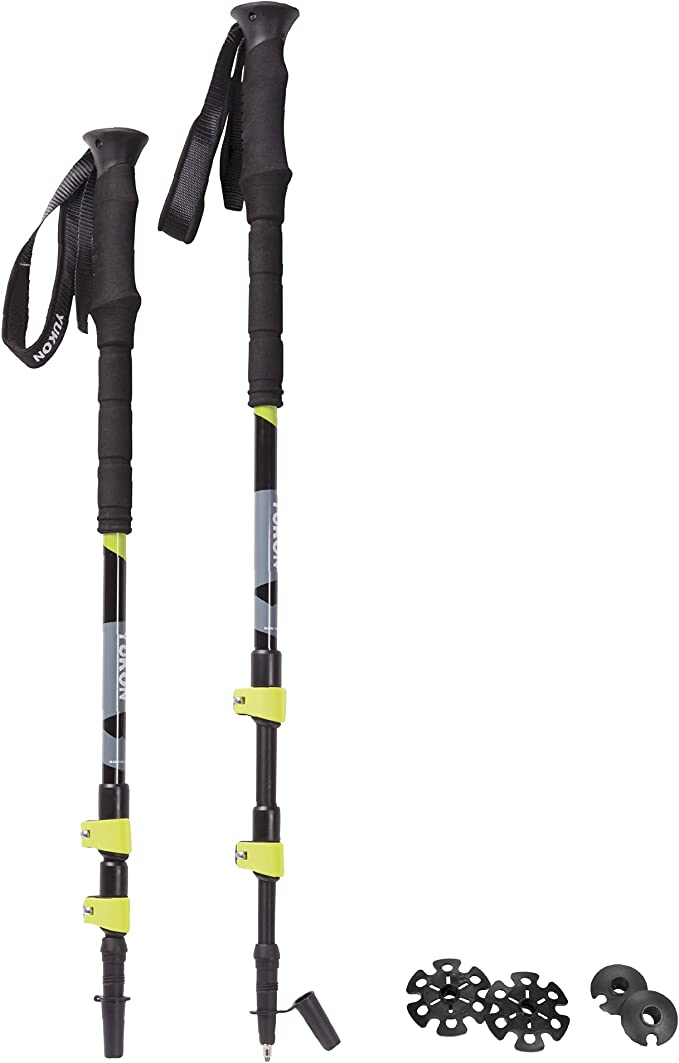 Yukon Charlie's Pro
Color: Black
Material: Aluminum
Best Ergonomic Design

Black Diamond Unisex's
Color: Black
Material: Aluminum
Best Durability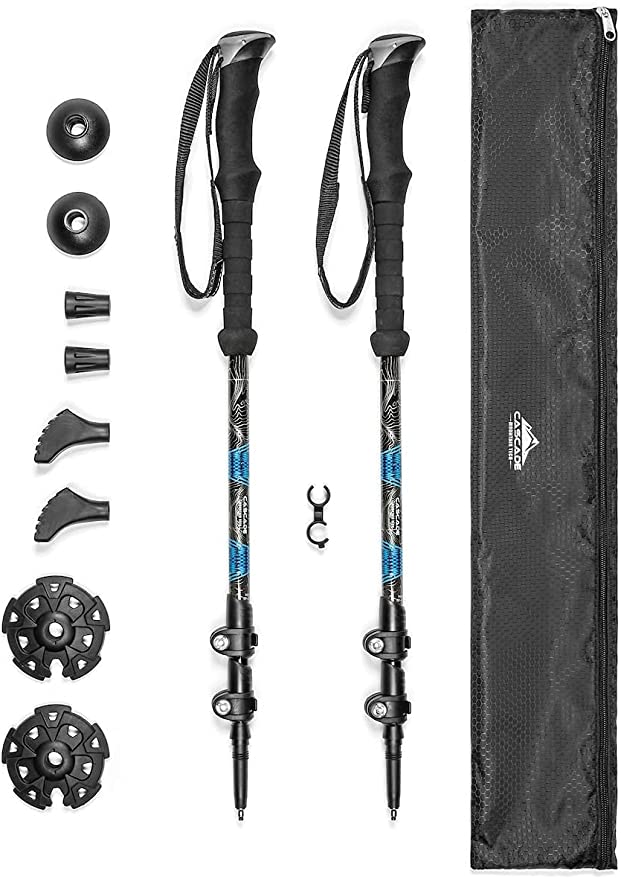 Cascade Mountain Tech
Color: Blue
Material: Carbon Fiber
Best Lightweight Poles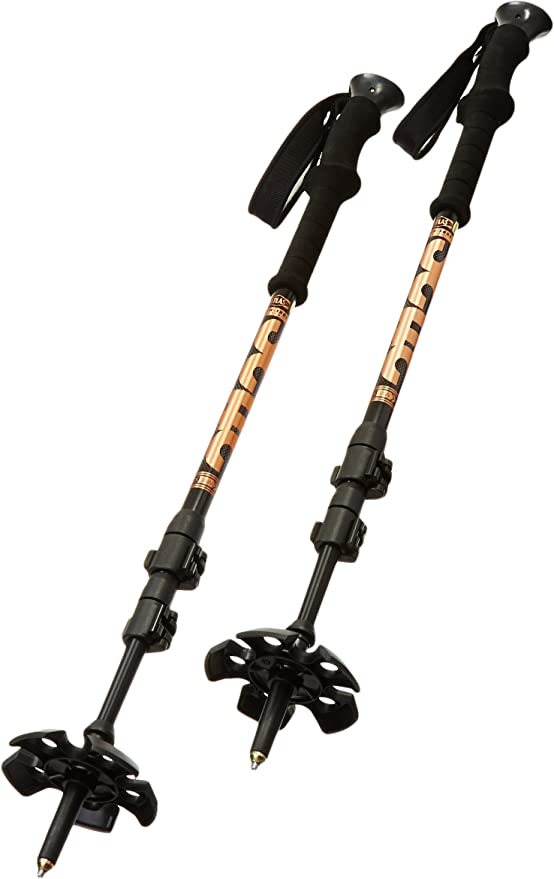 ATLAS 3 PC POLES
Color: Black Copper
Material: Aluminum
Best Materials
Carbon Fiber Collapsible
Color: Premium- Black
Material: Carbon Fiber
Well Designed

Mountainsmith Carbonlite Pro
Color: Carbon
Material: Carbon Fiber
Best Snowshoe Poles
The best poles help you keep your balance on snowshoes and protect your knees from impact. Plus, they're easy to use on uphill trails with steep terrain or when trying to cross streams and rivers where traction is limited or non-existent.
It's the perfect moment to talk about snowshoe poles now that winter has arrived and the mountain trails are being gradually covered with snow.
And not just any poles, but the greatest ones available, because your safety is the most crucial factor when you go on adrenaline-pumping experiences in stunning locations where winter reigns supreme.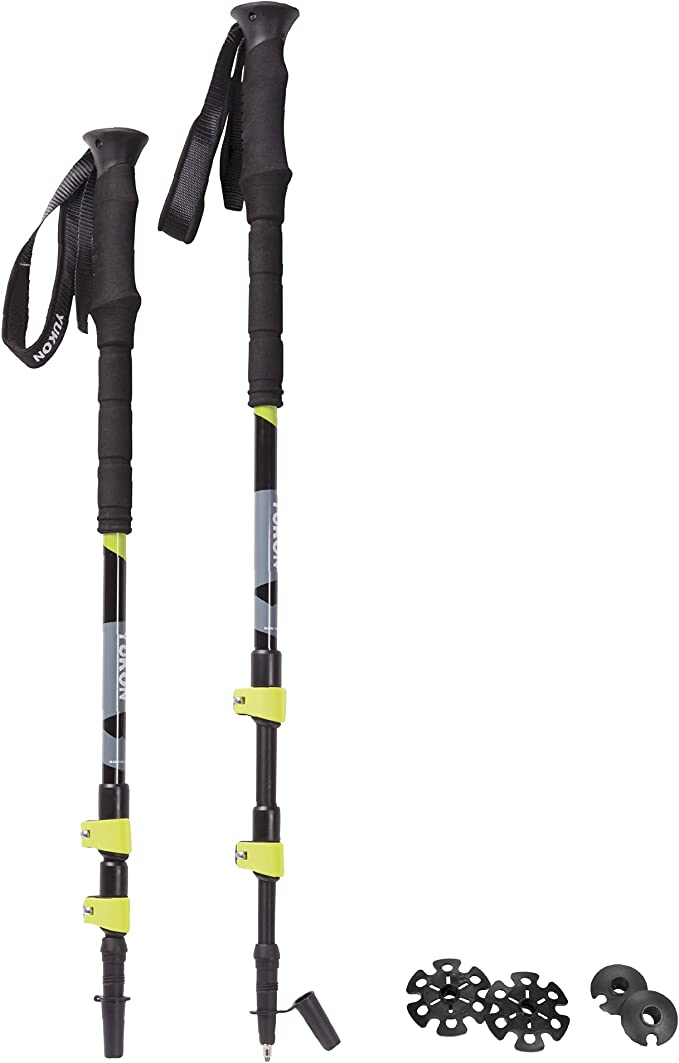 Yukon Charlie's Pro Trekking Pole is a great option if you're looking for a pole that can be used by beginners, but also experienced hikers. It has an adjustable length, so you won't have to worry about buying multiple poles to use in different situations.
This makes it the perfect choice for travelers who are going on multi-day hikes or backpacking trips with their partners and want one basic set of equipment they can use throughout their journey.
This pole also comes with snow baskets and includes rubber grips on the top and bottom so that you don't slip off while using this product during winter months or even rainier times during springtime.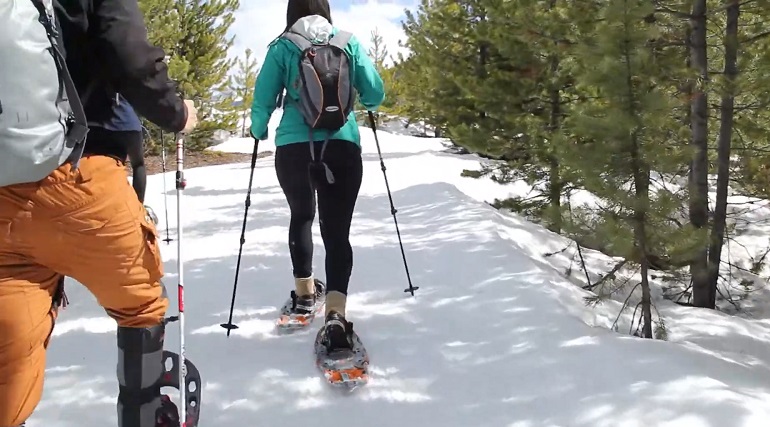 The bottom also has spikes that keep your footing safe when walking over slippery surfaces like snow-covered roads or rocky trails.
If you're looking for something durable enough for all weather conditions but still compact enough to carry around easily then these best trekking poles may just be what you need.
Pros
Telescoping poles, which means you can take them with you on different hikes;
Comfortable, thanks to the rubber grip materials;
Affordable price, at about $49 per pair.
Cons
The screw bases or the trekking baskets on the poles may not function properly; this is not a rule, but mostly about luck.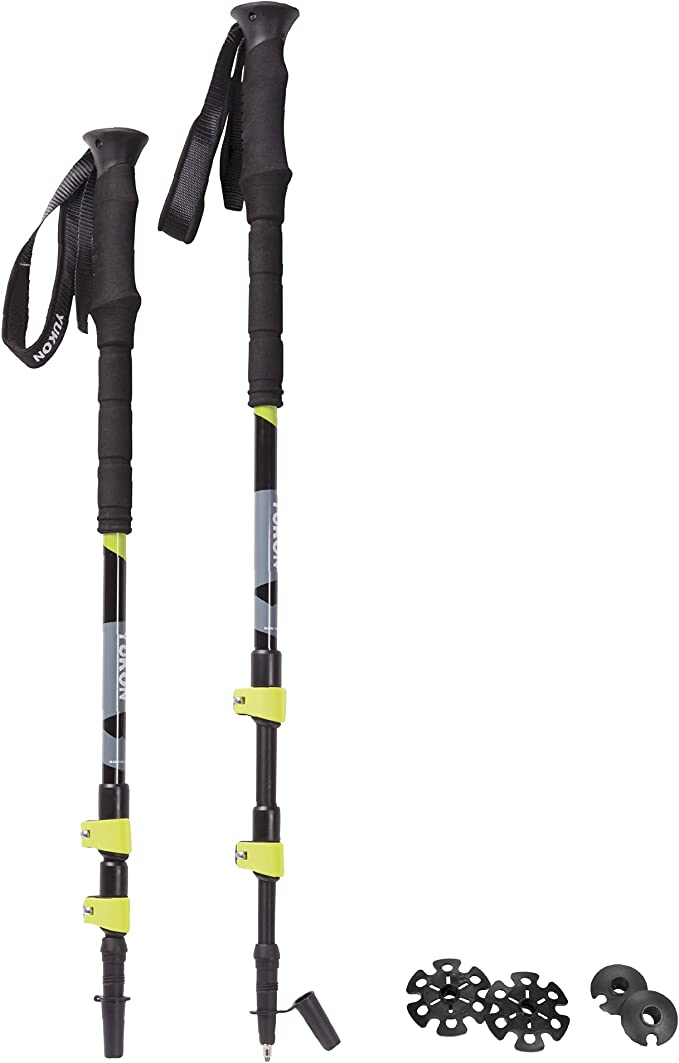 Yukon Charlie's Pro Trekking Poles
The price of "Yukon Charlie's Pro Trekking Poles" varies, so check the latest price at

The most notable feature of these Black Diamond trekking poles is the adjustable wrist straps. It allows for a custom fit for each hand, ensuring that there's no slippage and that your hands won't get fatigued.
Also, the shock cord cinching system on this pole allows you to adjust its length depending on what terrain you're traversing or how much snow you need to kick out of the way.
The ergonomic design means that it will feel comfortable in your hands all day long—and it also features ergonomic handles and grips so they don't slip as you're using them.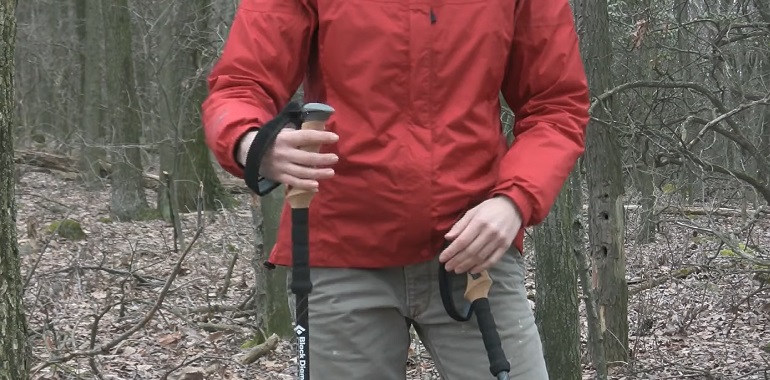 Pros
Great ergonomics, which means you will not feel these poles in your hands;
Adjustable wrist straps for a custom fit;
100% carbon fiber was used to make the lower and average segment.
Cons
The plastic covers on the clasp are not that durable.

Black Diamond Unisex's Pole
The price of "Black Diamond Unisex's Pole" varies, so check the latest price at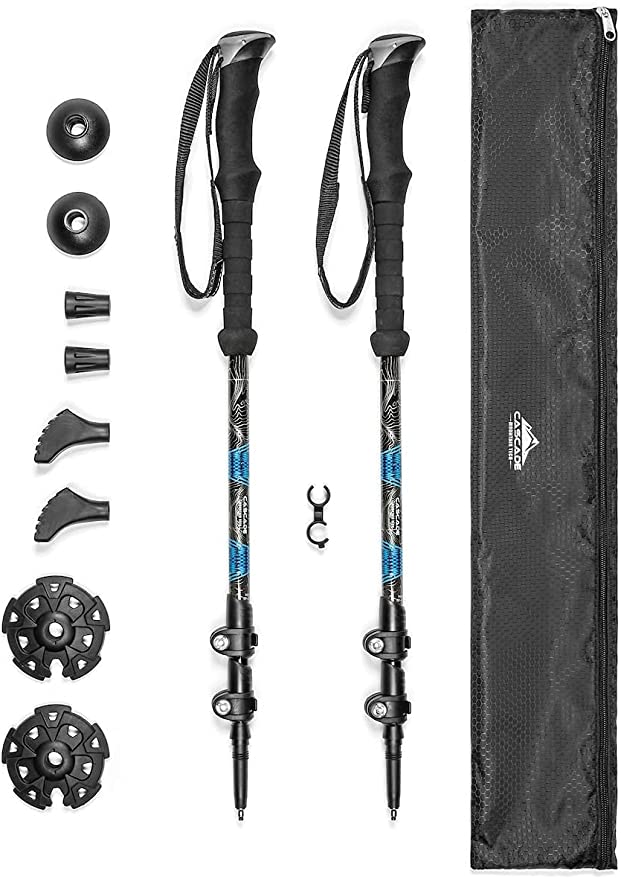 The Cascade Mountain Tech Carbon Trekking Poles are made from carbon fiber, which makes them light and easy to carry. The poles adjust easily and feature an ergonomic grip to reduce stress on your hands and wrists.
They're also easy to use—the strap is simple, with just one buckle that's easy to grab even with gloves on. These trekking poles are strong and durable enough for any winter adventure.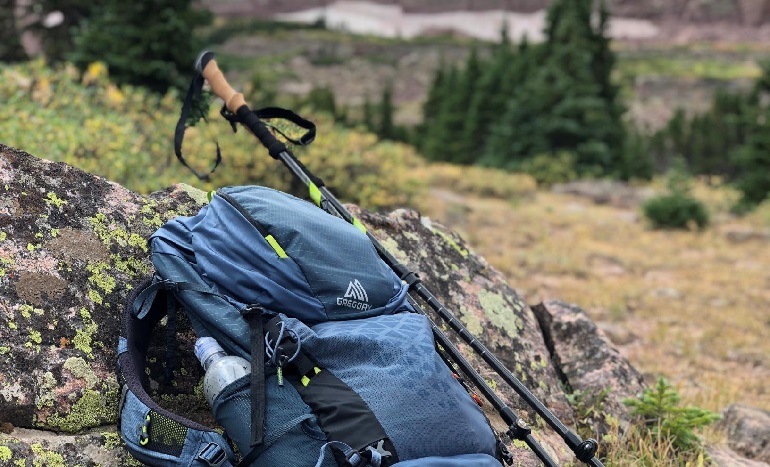 Pros
Simple to use, which means they are good for beginners;
Durable carbon fiber poles;
Ergonomic grip, so you will feel like they are part of you.
Cons
Not the most affordable per pair on the market.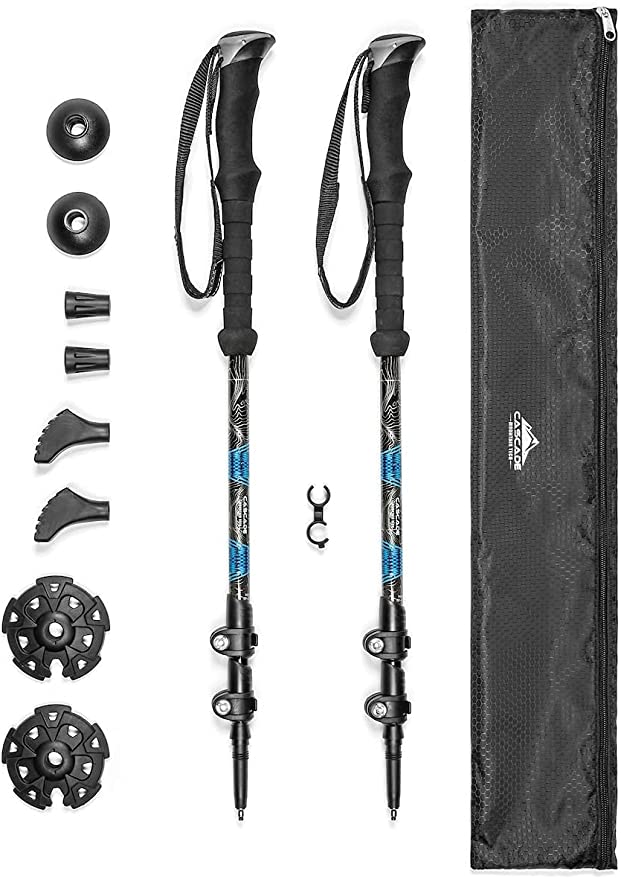 Cascade Mountain Tech Trekking Poles
The price of "Cascade Mountain Tech Trekking Poles " varies, so check the latest price at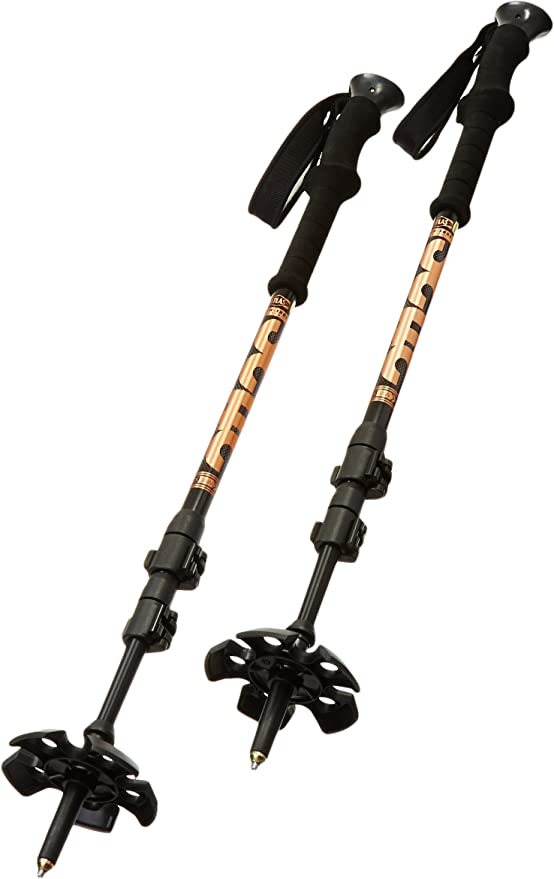 The Atlas Lockjaw 3-Piece Adjustable is a three-piece adjustable pole that is a great choice if you're looking for something lightweight, but strong enough to hold its own in most conditions.
The aluminum construction makes it strong and durable, while still being light enough to pack away easily into the included carrying case.
The ergonomic grips on this model make it comfortable to use for long periods of time without getting fatigued or experiencing pain from prolonged grip pressure on your palms or wrists.
The tips are made from titanium alloy, which means they will last longer than regular steel tips might (though they'll still need replacing eventually).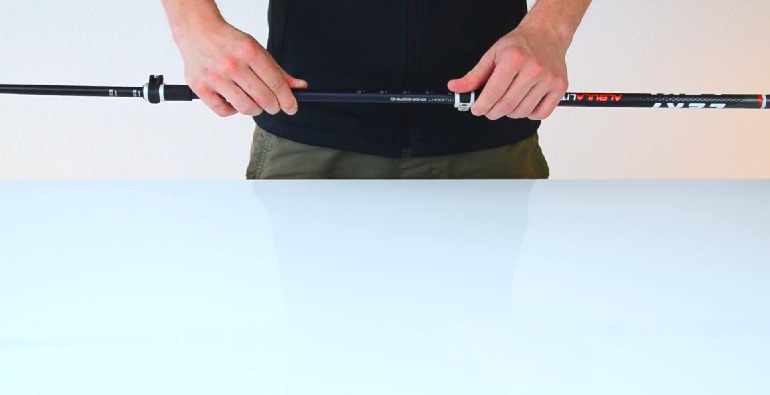 Pros
Great weight, so you can carry them wherever you go;
Strong enough, given the fact that they are made of aluminum;
Ergonomic grips, which means they are really comfortable.
Cons
The metal on the extension is not that durable, and can even bend.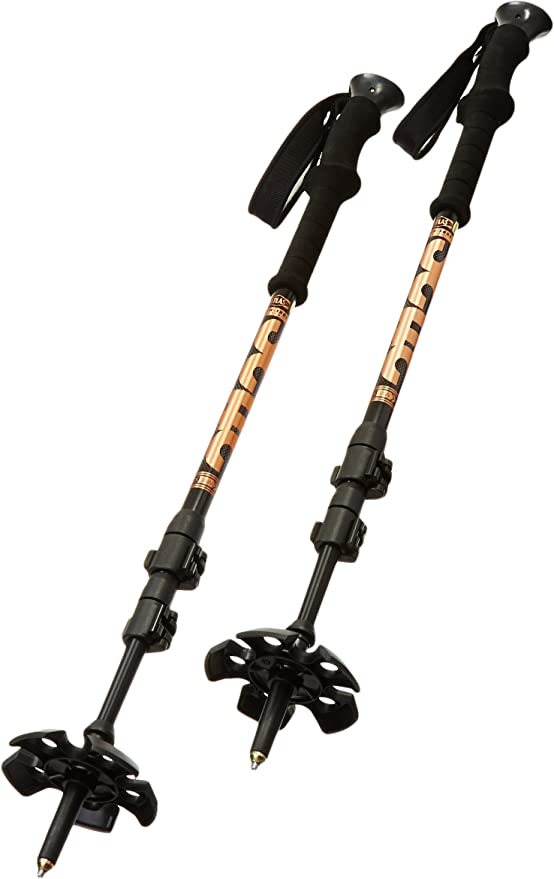 ATLAS 3 PC POLES
The price of "ATLAS 3 PC POLES" varies, so check the latest price at
Carbon fiber is one of the strongest and lightest materials available, which makes it ideal for snowshoe trekking poles. Carbon fiber can be used to make both walking sticks and collapsible snowshoe poles.
These types of poles are easier to carry than standard aluminum or fibreglass models because they're collapsible, meaning they collapse down into a smaller size for carrying in your pack.
Carbon fiber materials tend to cost more than their aluminum counterparts.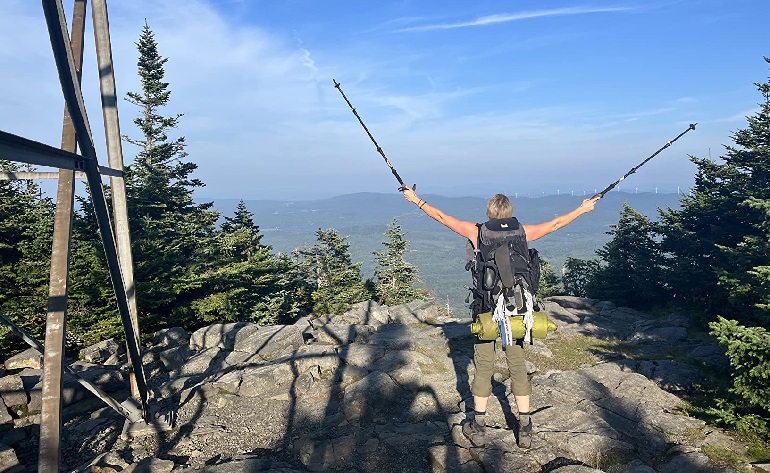 Pros
Carbon poles, which means they are durable and lightweight;
Really versatile pole.
Cons
Carbon fiber poles are usually more expensive than aluminum ones.
Carbon Fiber Collapsible Walking Stick
The price of "Carbon Fiber Collapsible" varies, so check the latest price at

The Mountainsmith Carbonlite Pro is a fantastic choice for snowshoers looking for an affordable, lightweight pole.
It's made with carbon fiber shafts and has ergonomic grips that are easy on your hands even when you're trekking through a long winter hike.
The locking mechanism makes it easy to adjust the length of your poles, and they come in at around $80 depending on where you buy them.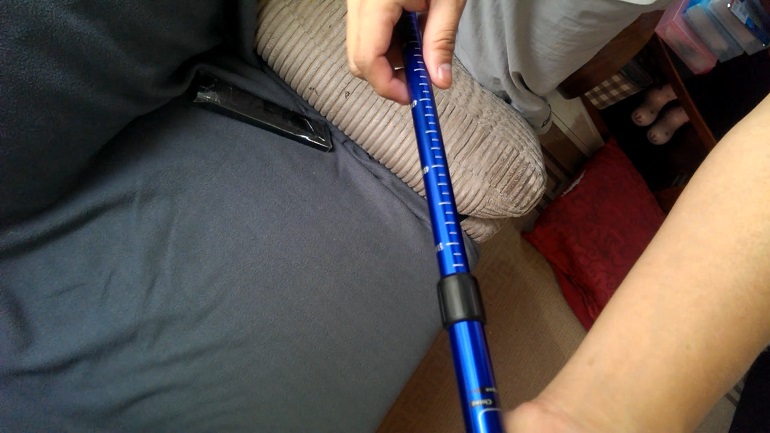 Pros
Great design, you will like them from first sight.
Comfortable grip;
Carbon shafts, which means they are incredibly lightweight.
Cons
Unfortunately, they are not the most durable poles on the market.

Mountainsmith Carbonlite Pro
The price of "Mountainsmith Carbonlite Pro" varies, so check the latest price at
How To Choose The Best Snowshoe Poles
The best snowshoe poles can be challenging to choose from. They are more than simply a few poles because they are crucial if you want to start snowshoeing. In order to be safe when hiking, you really should pick some robust poles.
So, in the lines that follow, we'll talk a little about the factors that you need to consider while picking the best snowshoe poles.
Adjustability
The height of a good pair of snowshoe poles can be adjusted to match your height. You need to choose adjustable poles, so you can quickly adjust pole length when you set off or stop on your journey.
You can choose between telescoping poles or folding poles. In any case, try to avoid fixed-length poles, unless you are looking for best ski poles.
This feature is particularly important if you're using the poles for hiking, which will require frequent stops and starts as you move from point A to point B.
Grips
The handles of good snowshoe poles have non-slip grips that will keep them firmly in your hands, even when conditions are wet or icy. Most of the poles on the market have soft foam grips.
Snowshoe pole grips should also be made from durable material that won't break easily under stress, like when stepping over icy patches in the path or walking through deep packed snow and soft snow in one day.
Material
Look for lightweight aluminum poles with the sturdy build quality—this helps ensure that they'll last through many seasons' worth of use.
Another great option you have – which are the lightest poles – is the carbon fiber poles, but you need to take into account that these will cost more per pair.
My Verdict
Your snowshoes will be much more fun to use if you have the right poles. The best snowshoe poles are lightweight, collapsible, and adjustable, so they can be used on multiple terrains. They should also have shock-absorbing features like rubber tips or padded grips for extra comfort.
You'll want them to have some sort of locking mechanism so that they don't collapse unexpectedly when you need them most (i.e., when slipping on ice).
Keeping in mind all of this information, my top pick regarding snowshoe poles is Yukon Charlie's Pro Trekking Pole, because they check all the boxes, and are also really affordable. Though, if you want something with high-class materials, then the Cascade Mountain Tech Carbon Trekking Poles may be for you.
Whatever you choose, don't forget to have fun on the slopes!