Don't Eat the Snow, Get the Right Beginner Snowboard
Feeling the morning sun's rays across your cheeks as you shred down the slopes couldn't make you feel more in control. Confidence is born from control and snowboarding is all about confidence!
If you want to be able to crush the mountain slopes in harder or icy conditions, regardless of your ability level, then you need the right beginner board and you need to know how to use snowboard.
You step one foot on that cold mountain with a board best suited for more experienced riders and you will end up with a mouthful of snow. And let me tell you, that snow does not taste anywhere near as good as it looks.
Fortunately, you're in the right place. In the past, we have gone over what are the best bindings for a beginner and everything from mounting your bindings properly to sharpening your snowboard edges.
Allow us to once again walk you through an important stage in your sporting life so that you can walk away informed and without snow in your mouth.
Another side note about the snow, if you swallow some of it, you could be stuck in the bathroom all night. I was and I cried, there was no confidence to be found. – A message from someone who should have been more careful.
Top Pick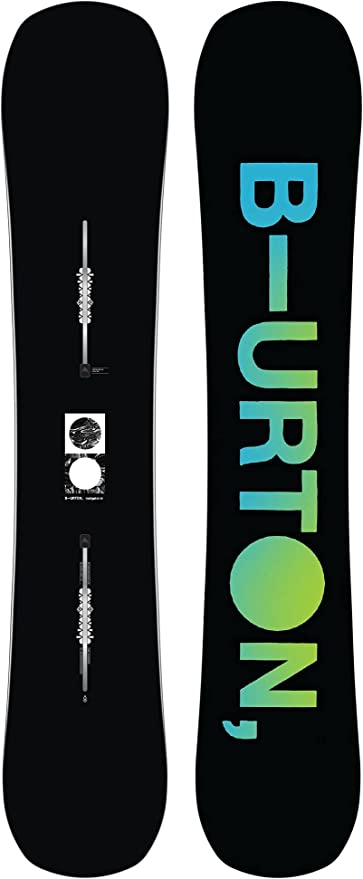 BURTON INSTIGATOR
Brand: BURTON
Color: One Color
Visual Feast

CAPiTA Outerspace Living
Brand: CAPiTA
Color: Outerspace Living
Back to Basics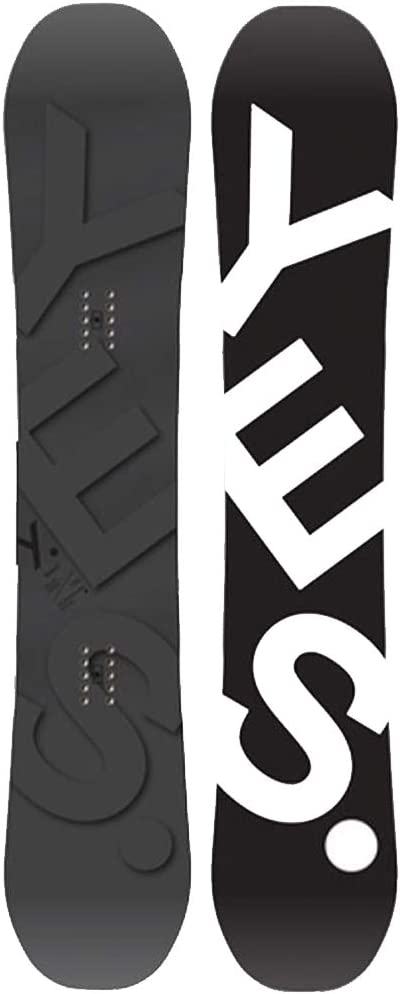 Great Value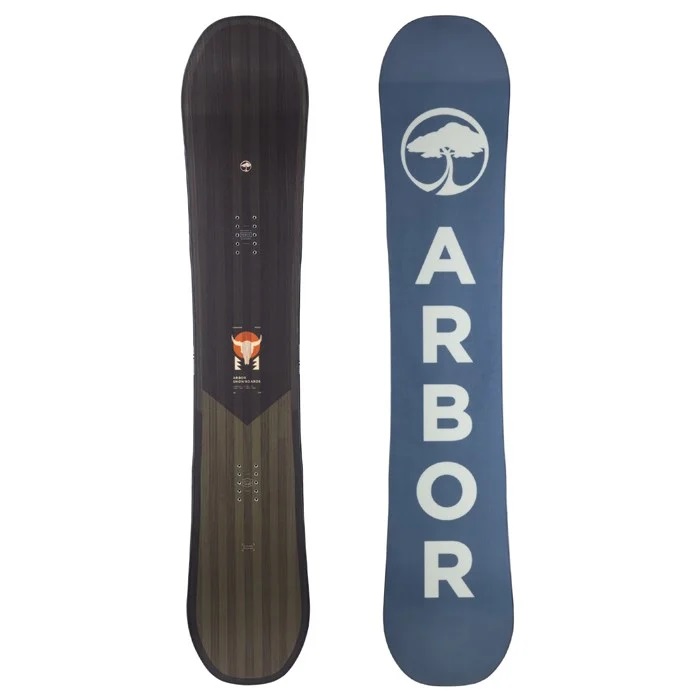 Arbor Foundation
Brand: Arbor
Color: Multi-Color
Ultimate Playfulness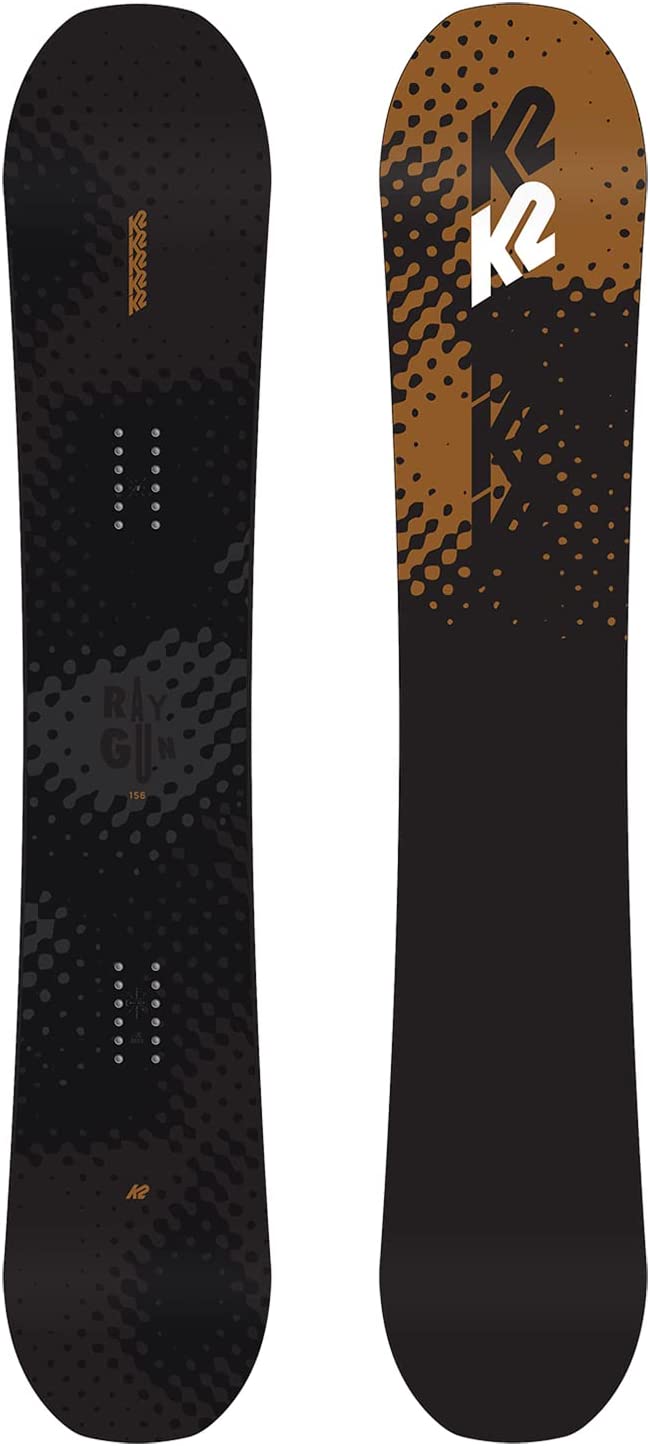 Super Versatile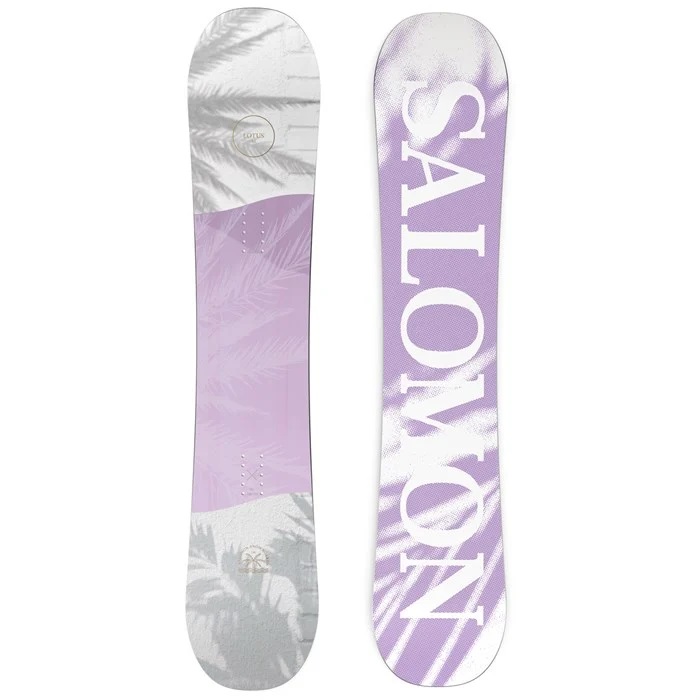 Salomon Lotus X
Brand: Salomon
Color: Pink White
Stellar Board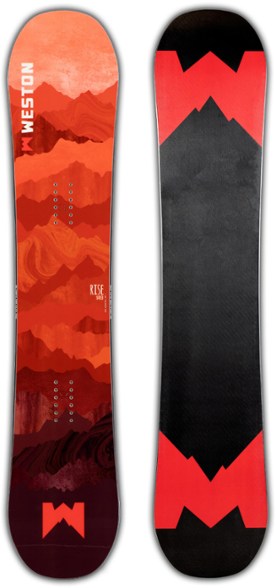 Weston Rise Snowboard
Brand: Salomon
Color: Red and Black
On a Budget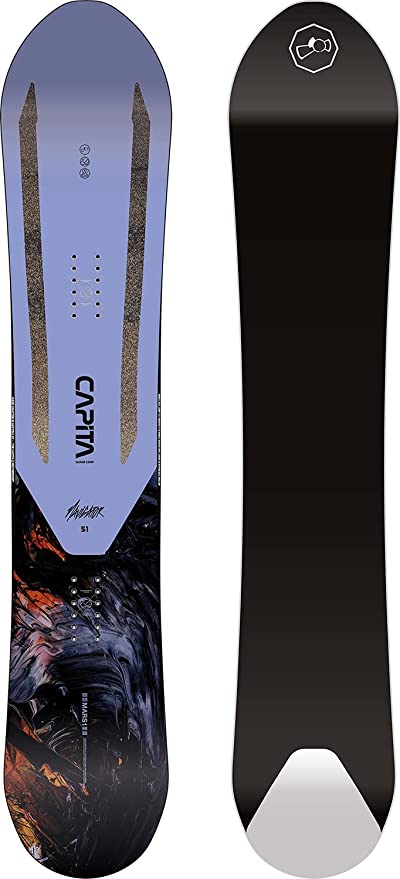 Capita Navigator Snowboard
Brand: CAPiTA
Color: Navigator
Flexible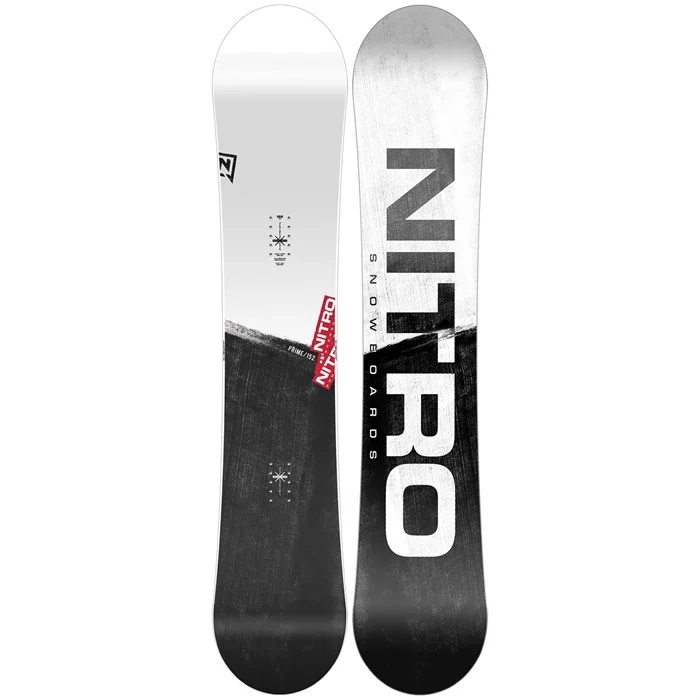 Nitro Prime
Brand: Nitro
Color: Multi-coloured
Durable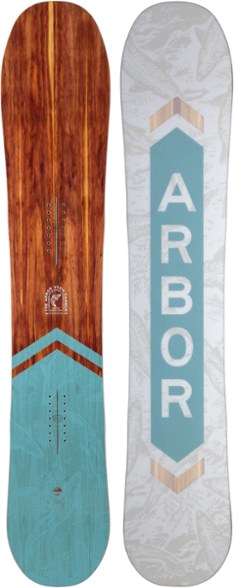 Arbor Veda Snowboard
Brand: Arbor
Color: Multi-Coloured
10 Best Snowboards For Beginners Battle Royale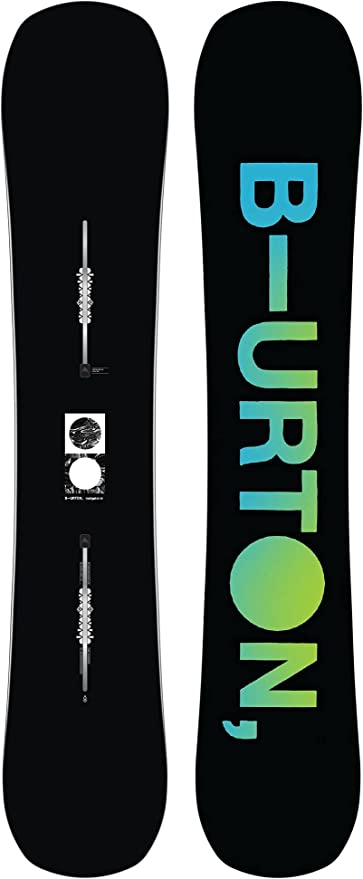 You Talking To Me?
The Burton Instigator wants you to stir up trouble and this freestyle snowboard has everything you need to get yourself into it. Burton considers one of the best snowboard brands.
The flat top profile provides you with enhanced edge authority and stability. This control may lead you to do crazy things.
Whether you are looking to land on your head or spin out of control, its overall design will make you feel ready to attempt tricks that you have no business doing.
Its rocker profile lifts up at both ends of the board in order to help you skate across the snow with greater ease. This bad boy has an extremely soft flex rating of between 0 and 3, giving you a great catch-free ride perfect for beginner to intermediate riders.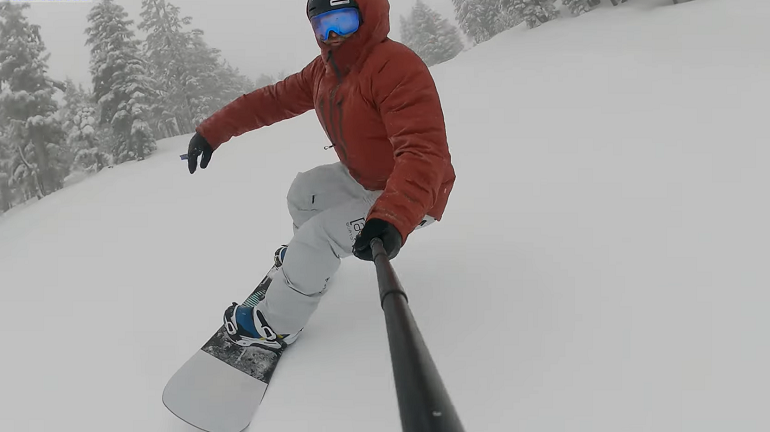 You'll want to start with this beginner snowboard. Between the forgiving ride it provides you with and its universal mounting system, you are given plenty of leeways to learn your craft.
Features
An all-mountain board, durable and versatile.
A directional-shaped board that is designed to concentrate lift in the tail.
Uses Channel Mounting system, ensuring that it is compatible with all major bindings.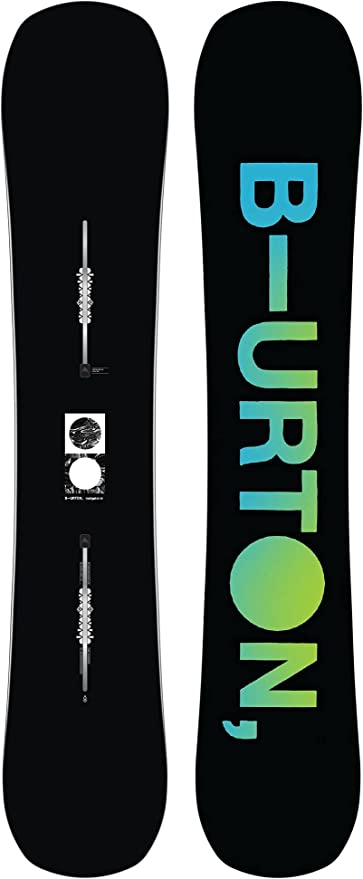 BURTON INSTIGATOR
The price of "BURTON INSTIGATOR" varies, so check the latest price at

It Comes In Peace, Right?
Looking cool may not be at the top of your list when searching through the best beginner snowboards but this board's graphics are outstanding. Be warned, that this directional twin shape medium flex board is not only stunning but quite pricey. What a mouthful!!
The Outerspace Living has a Resort V3 Profile which is just fancy jargon for elevated contact points and traditional nose and tail arcs for giving you smooth transitions. This smooth-oriented design philosophy extends to its Multizone Core which is meant to boost strength in areas that receive the majority of impacts.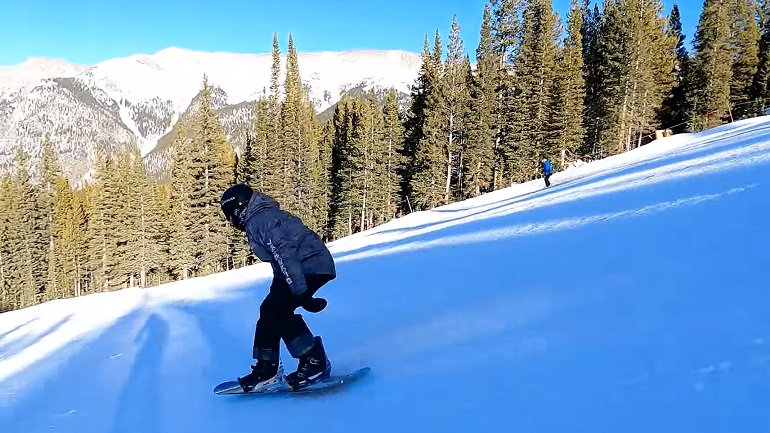 I've touched on the base and its great graphics in the intro but the reason why they pop so much on this board is because of the transparent top sheet that the base is fitted with. Now you can freestyle or do a little all-mountain snowboarding in style.
If you are a beginner rider and need to know what is the right season for snowboarding then check out our guide.
Features
Best for intermediate-level snowboarders and higher.
2 x 4 mounting pattern.
Warranty of 2 years.

CAPiTA Outerspace Living
The price of "CAPiTA Outerspace Living" varies, so check the latest price at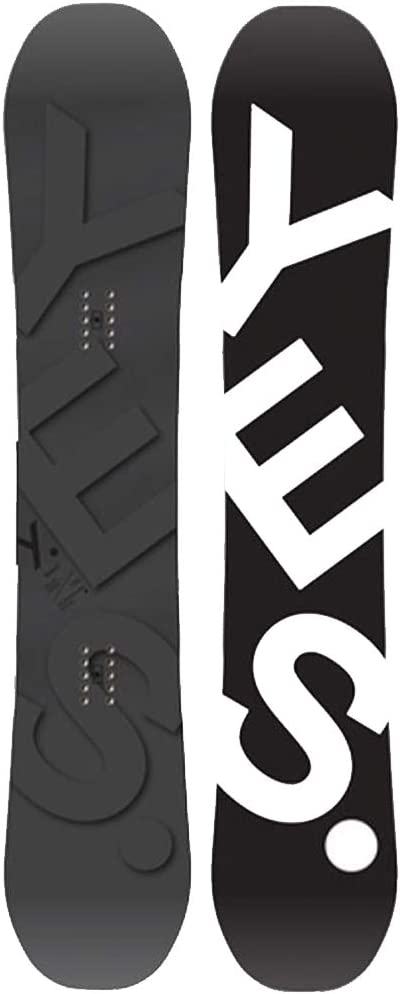 Making You Say Yes All Night!
Yes! Yes! Yes! If subliminal messaging was an intermediate-level board then this would be it. The good folks over at Yes have succeeded in creating a board that can handle your freestyle and mountain riding.
This is seen as more of a basic all-around snowboard and so you would think that it is the most suited to be called a beginner board but its medium soft flex does cast some doubt on this assertion.
Still, thanks to its "underbite" shape, you'll find that it is easier to make turns and see improvement in its edge hold. Not to mention that this all-mountain snowboard has a full poplar core that provides you with a lightweight board and a consistent flex.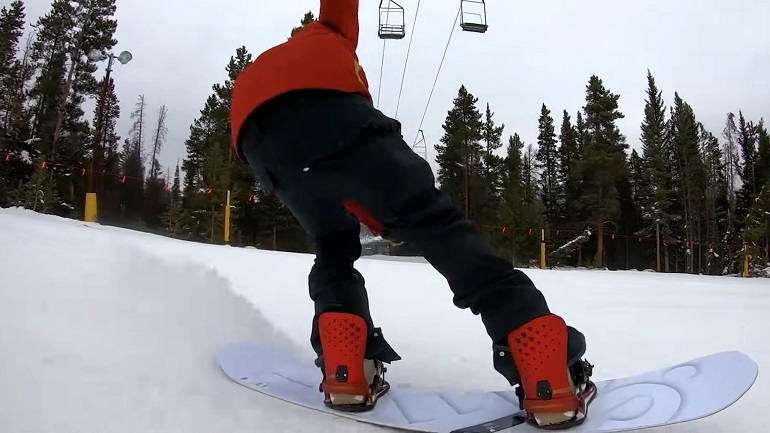 If you are looking to tune your board then the base's porous structure will aid your process thanks to its great wax retention. A great beginner to intermediate board.
Features
Hybrid camber profile adds stability and speed.
Perfect board for a versatile ride.
Lifetime warranty.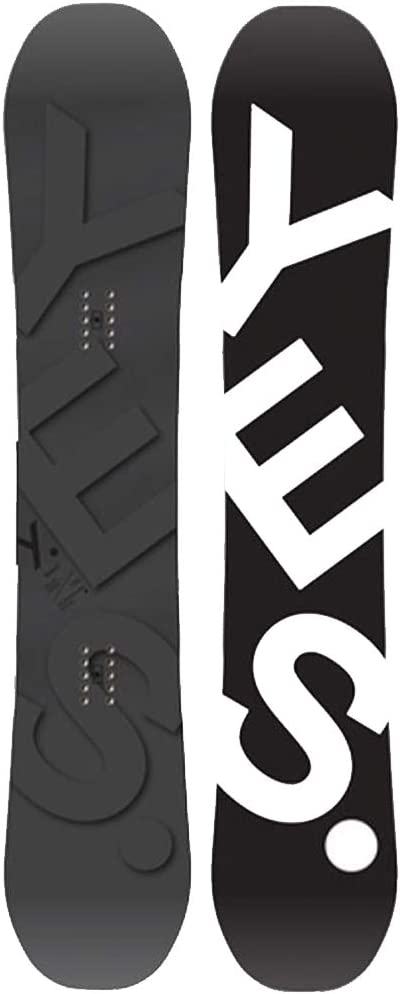 YES BASIC
The price of "YES BASIC" varies, so check the latest price at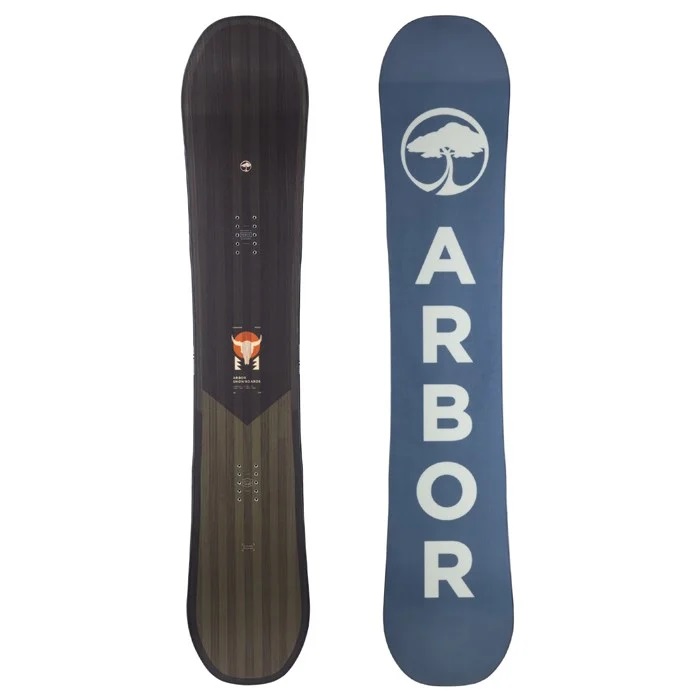 Nothing But Trees and Love, Man!
Another directional twin board has made it onto the list and this time with a nice medium soft flex. A great board for the environmentally aware rider, like most of what Arbor does, this beginner board was designed with sustainability in mind.
I like hugging trees as much as the next guy but what really sold me on the Arbor Foundation is that it is a great all-around option. Generalists are on a downward slope because everyone wants to specialize in something.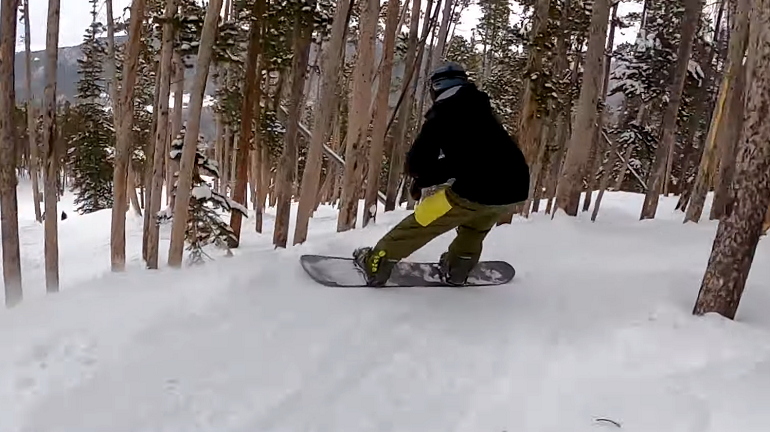 Beginner snowboarder is not going to know what they want to major in, they just want a smooth ride. This is where the Arbor Foundation and its continuous rocker come into play. Silky smooth turns make for a surfy ride that any beginner to intermediate rider can enjoy.
If you are a beginner snowboard rider you must know what is snowboard stomp pad as it can be used for better stability on the snowboard.
Features
Steel edges are made from recycled material.
Natural shaping intersections that double as heel and toe control points.
Extruded base makes for easy repairs.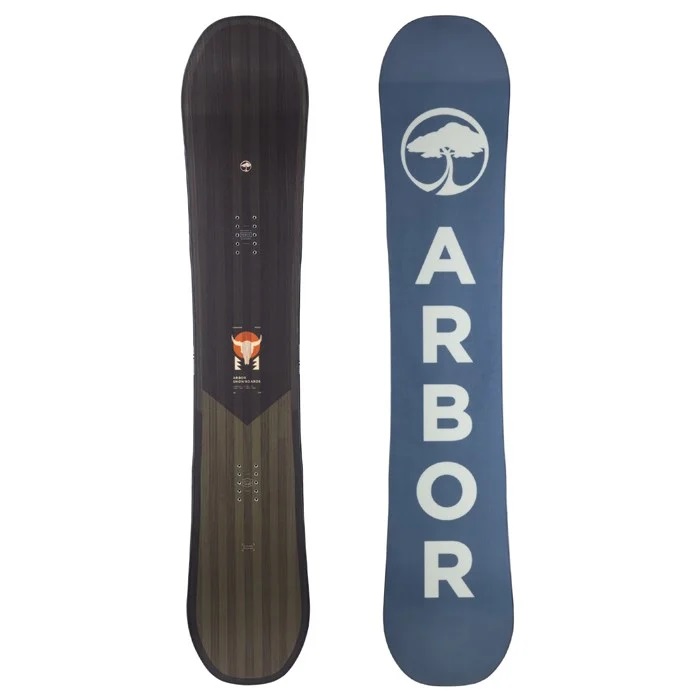 Arbor Foundation
The price of "Arbor Foundation" varies, so check the latest price at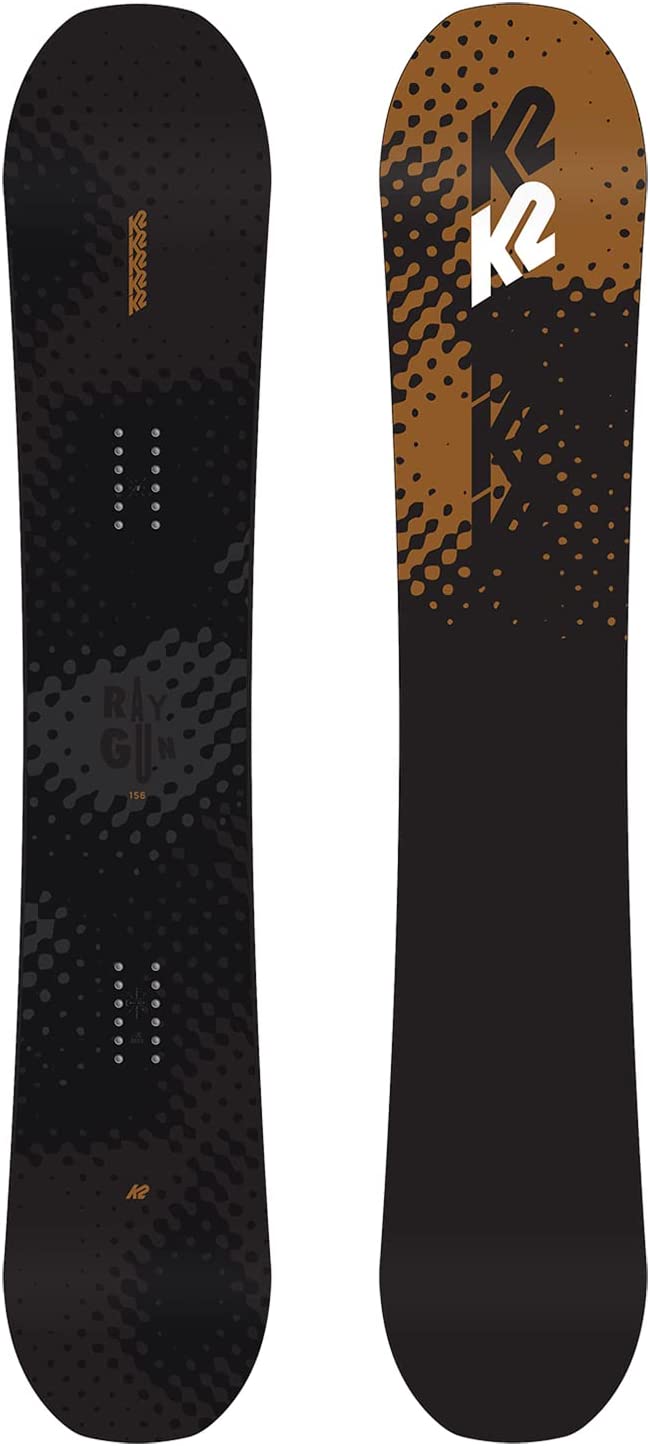 Blasting Away The Competition, But Not Really!
Most of the beginner boards on this list can be described using the following words: medium flex, all mountain, and versatile. There is a good reason for this, the best beginner boards have to stray away from specialized settings if they want to be effective.
The K2 Raygun knows this and it's why its design includes a rocker/flat/rocker top profile and directional twin shape. One thing to keep in mind is that its mounting system isn't universal.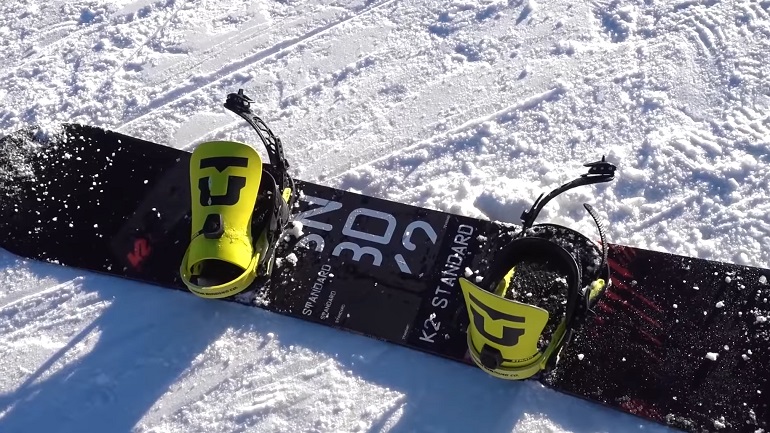 You'll want bindings that fit the 2 x 4 binding mounting system unless you want to go through the hassle of finding universal insert adapters to help fit your bindings onto the board. I bet you don't, nobody likes doing extra work!
Features
Warranty of three years.
Medium flex rating of five.
Beginner to intermediate all mountain board.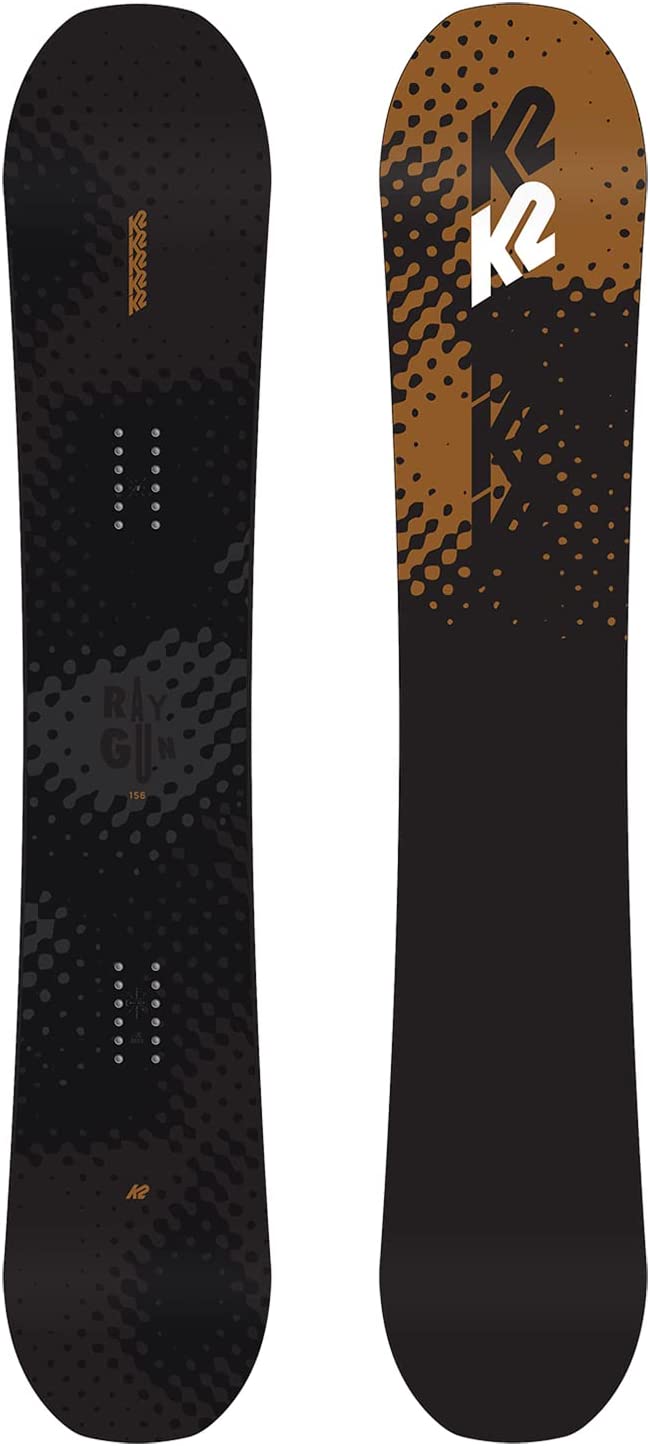 K2 Raygun
The price of "K2 Raygun" varies, so check the latest price at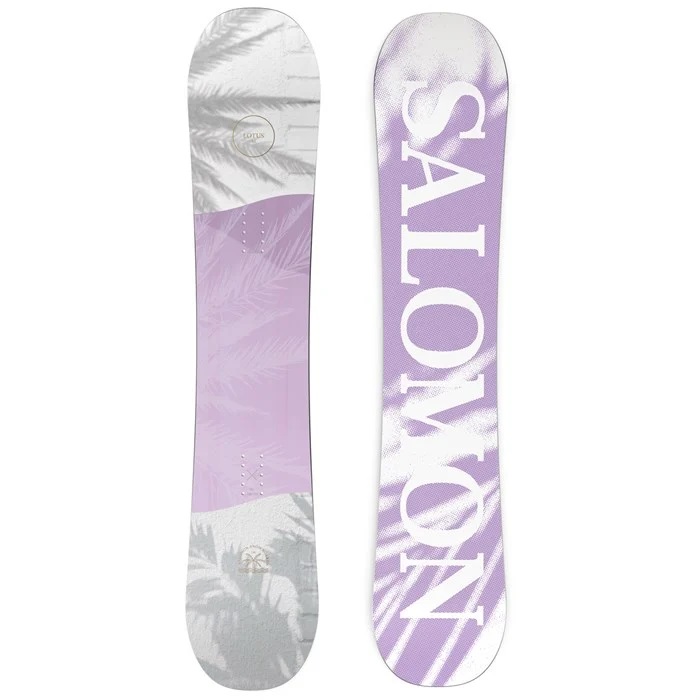 Side Cuts and Plump Pads in All The Right Places
This picturesque beginner board has a sturdy Aspen core that won't relent against the harshest terrain that you can throw at it. I would consider this hybrid camber beginner board a great learning tool for beginner to intermediate riders looking to level up their skills.
All the best qualities are there: forgiving side cuts, soft flex score, and rubber pads that dampen vibrations, great for reducing the amount of wear and tear on your legs. The combination of these features gives you enough stability to do your thing without any hassle.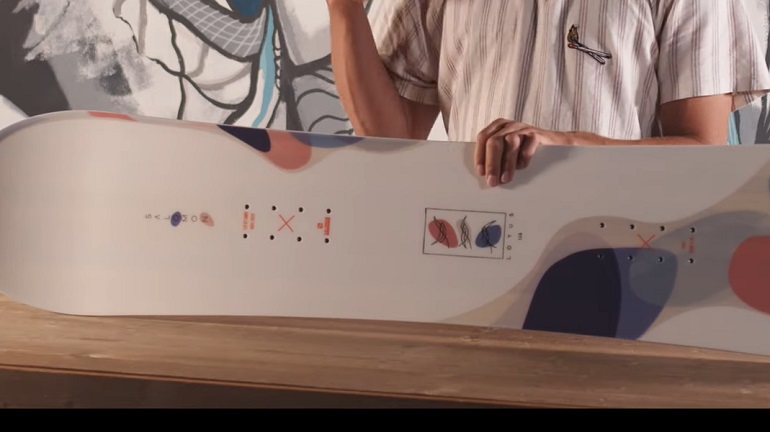 A true all-mountain beginner board. The nose and tail have already been de-tuned which means you won't have to worry about having to handle that process yourself.
The only thing you would have to look out for is the 2 x 4 mounting system. Ensure that you either have the right bindings or the tools to make them compatible.
Features
Wood core with 2 years of warranty.
Directional twin shape for freestyle riders.
A light board with low-density fibers.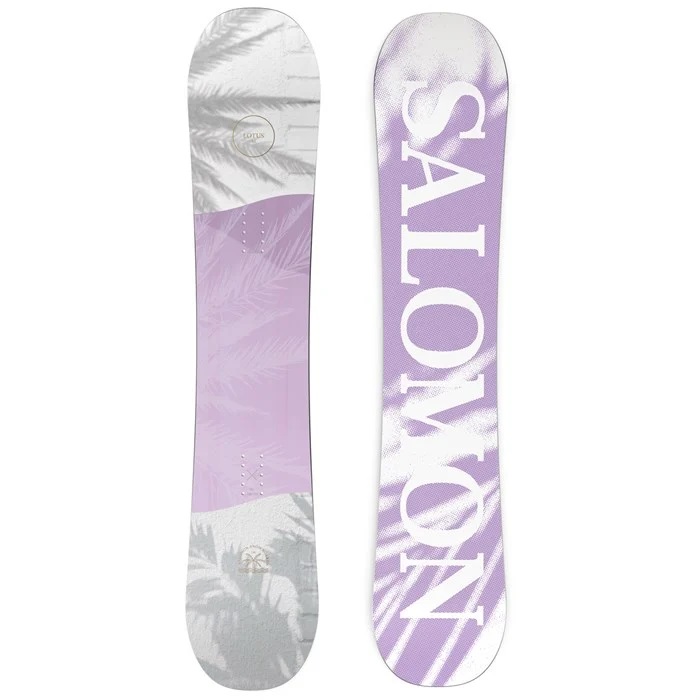 Salomon Lotus X
The price of "Salomon Lotus X" varies, so check the latest price at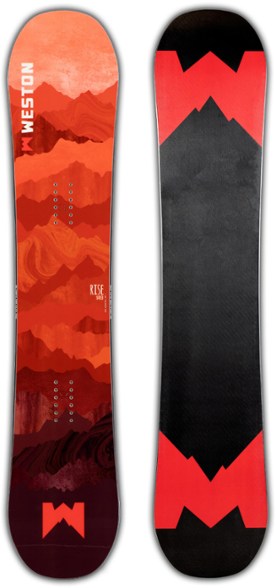 The Only Sensible Woman's Option!
Ladies, your time has arrived. Weston is offering you an all-mountain directional twin snowboard. It has got everything you need to begin ripping up the slopes. You won't have any difficulty hauling this board around thanks to its lightweight poplar core.
You'll also find it easy to maintain edge control thanks to the additional points of contact provided by its Multi-radial side cut. Not to mention a four-year warranty that is sure to put your mind at ease as you ride.
This beginner board provides you with ultimate control and ultimate ease of use. This is what you want in a beginner board. Something that will make it easy for you to hit the slopes and forget about everything else.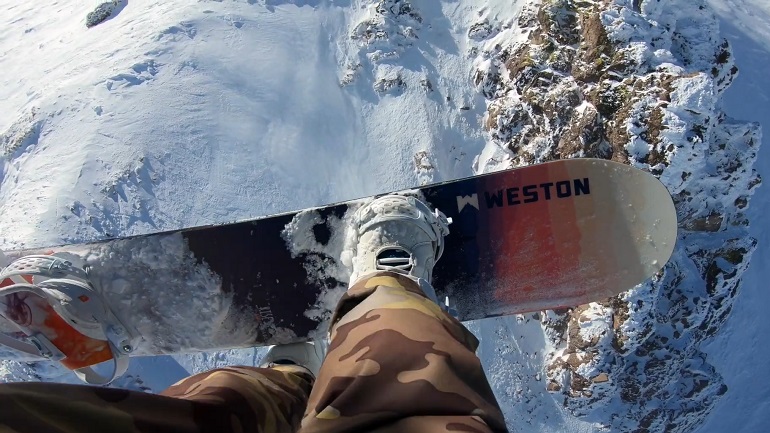 I can't stand any piece of equipment, let alone a beginner board, that requires you to jump through hoops just so you can use it properly. If you want more control with none of the hassle then this is the board for you.
Features
Camber/Rocker profile.
Directional Twin Shape.
Wood core with 2 x 4 mounting pattern.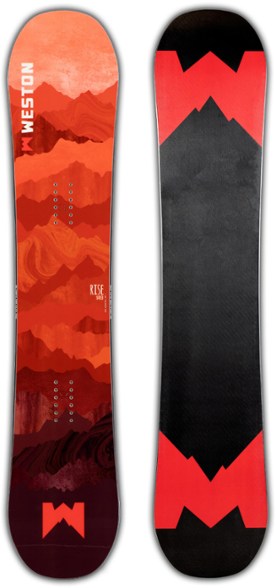 Weston Rise Snowboard
The price of "Weston Rise Snowboard" varies, so check the latest price at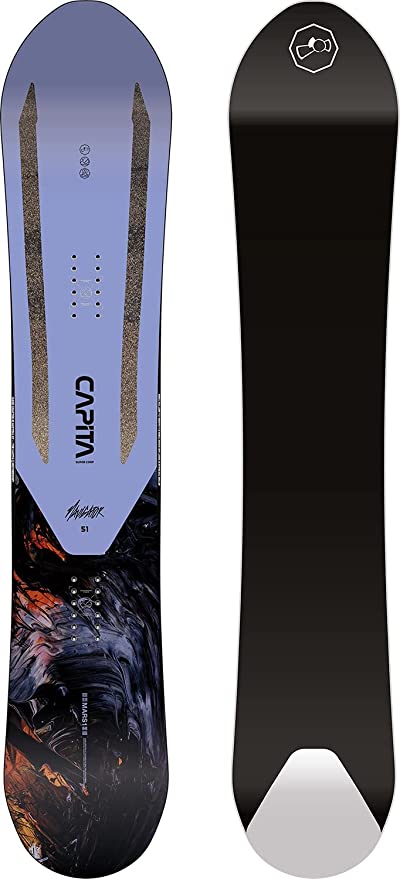 Flat Bottomed But Still Lovable!
Reach high speeds in a unisex beginner board that was made for freeriding. This board has a camber that extends further out in the tail. This makes it optimal for giving you that boost in power that will help you ascend the mountain.
It's got a medium flex score but as I stated before this is the premier best freeride snowboards on the list. Much like the Arbor beginner snowboards on this list, those eco-loving riders will find a lot to love here. Thanks to the "Special Blend" wet layup process with custom weighted fiberglass.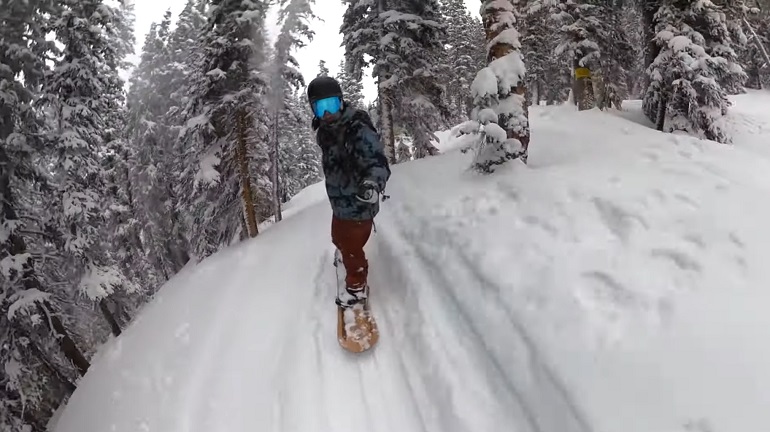 By far, the best feature of this board is the profile design which features a mid-body camber alongside a flat tail. Stability has never looked so good or been this functional.
Features
Like most beginner snowboards, the mounting system is 2 x 4.
Dual poplar and beech core.
Directional snowboard shape.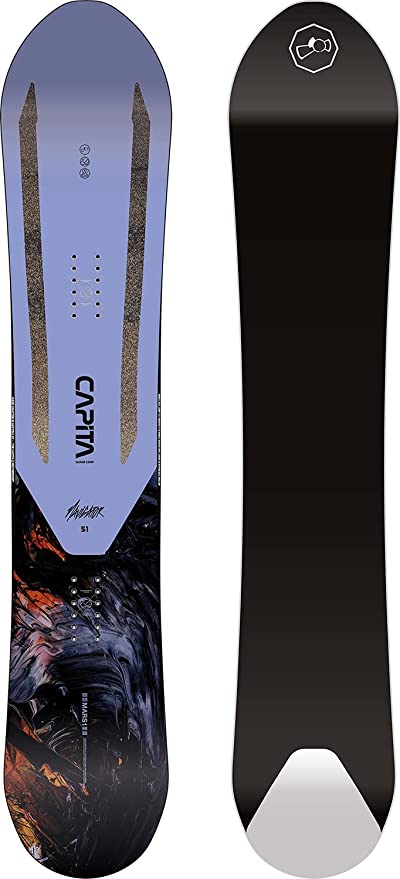 Capita Navigator Snowboard
The price of "Capita Navigator Snowboard" varies, so check the latest price at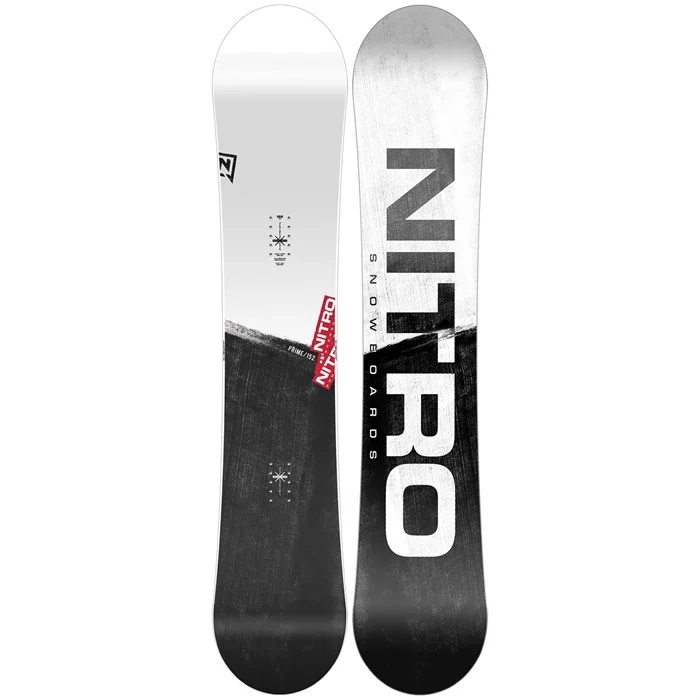 Doesn't Take Much To Keep It Maintained
This is the affordable and powerful all-mountain elite that you have been searching for. Nitro has combined their PowerCore (which uses poplar wood from its tip to its tail) to give you that lightweight strength and response that can only be found on the best beginner snowboards.
The base is a Premium Extruded FH Base, requiring low maintenance (an all-star feature in my book) and capable of achieving high speeds. Partnered with this base is a side cut that you will find on most boards, a single radius cut.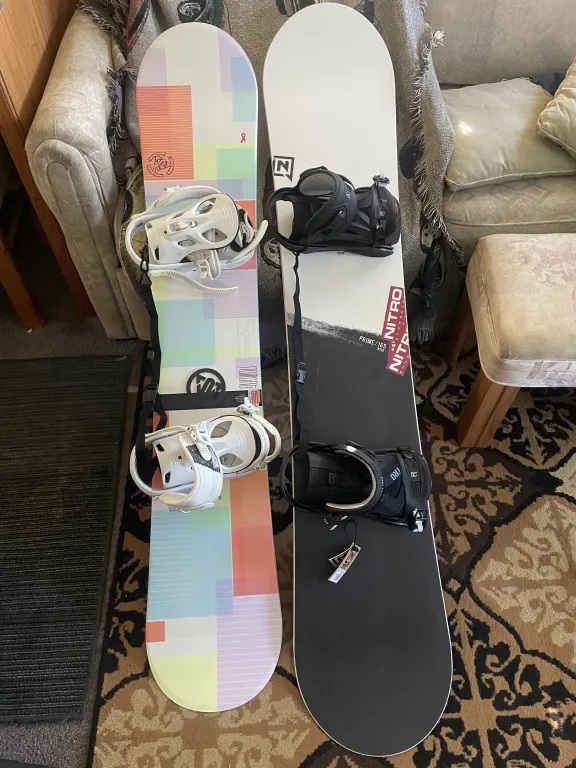 I love the response that this board gives you alongside its Flat Out rocker profile and medium flex score. A true contender for the title of "best beginner snowboard", although not my favorite on the list, I can still admire its qualities.
Features
Flex score of five.
2-year warranty.
all mountain with a 2 x 4 mounting pattern.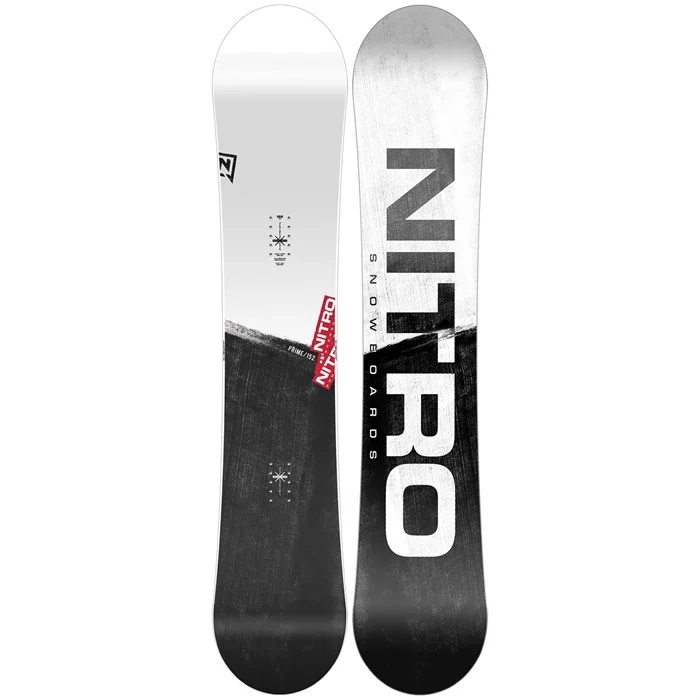 Nitro Prime
The price of "Nitro Prime" varies, so check the latest price at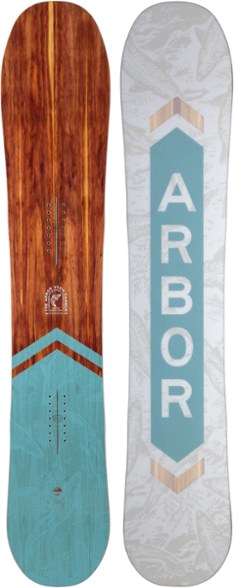 With A Price That Makes You Want To Cry
The final entrant on this list is not one that I can recommend in good faith. The Arbor Veda is another women's snowboard and but at a price that I simply can't justify.
It has what most other beginner snowboards have to offer (only those beginner snowboards won't cost you a literal arm and a leg). Including great turn control and edge capacity, with a 2 x 4 mounting pattern. Although 14 extra inserts are provided for greater stance autonomy.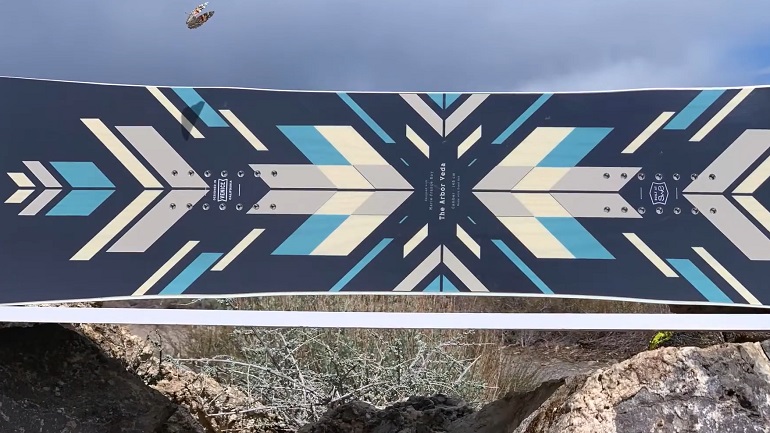 As always with Arbor products, sustainable processes are littered throughout this board for those looking to save the Earth. But if only Arbor was looking to save our wallets because that price point is a mountain that can't be descended upon even with the best traditional camber board. Sadly women's snowboard bindings and snowboard are always more expensive than their male counterparts.
Features
De-tuned tail and tip contact points.
Durable and recycled steel edges.
System camber platform for great turns and spins.
The Best Beginner Snowboards: Consider This!
The three things to consider when choosing a snowboard are: what type it is, its width and length, and its overall shape. Hey, those are important things to consider when choosing anything really. But let's focus on the boards for now.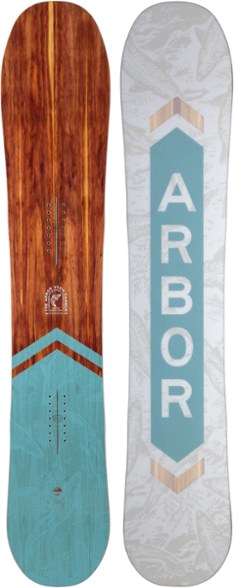 Arbor Veda Snowboard
The price of "Arbor Veda Snowboard" varies, so check the latest price at
Types Of Boards
All-Mountain Boards
All-mountain boards are best used for someone that hasn't nailed down what their riding style or even preferred terrain is. Hence the name. They can handle various riding styles and will perform adequately on any type of snow, hard packed or otherwise.
Freestyle boards
These boards are lightweight and compact. They aren't the biggest around but they are flexible (a true "size doesn't matter" situation here
). Don't use these boards if stability is at the forefront of your wish list and if you are looking to go fast on more dense snow.
Freeride
I love to free ride and a board that is longer than the others and has a directional shape can be considered a free ride board. They can best be identified by having a nose that is different from the tail. Best used for natural terrain but not half-pipes or any artificial obstacles.
Yes, Size Matters
Size does matter but bigger isn't always better. The size of your board will affect everything from your stance to how much weight you place on either leg. For example, on certain types of snow and terrain, a free ride board will require you to place more weight onto your back foot.
A freestyle board like the Ride Twinpig Snowboard is usually smaller, but this is because you want to stay in a tight shape when flipping and spinning through the air. You may also sometimes find yourself flipping and spinning into a concussion. But hopefully not.
The all-mountain boards are smack dab in the middle of the two other boards. Something you would expect from a board that is generally suited for varying styles and all sorts of terrain.
Keep in mind that the wider your board is, the slower it'll feel when transitioning from side to side.
Snowboard Shapes: How Do You Like Them?
Directional
Designed to head in one direction and one alone. The nose is always longer than the tail and you'll usually ride these in a setback stance. The width of the contact points is always the same and these boards are best used by free riders and all-mountain aspirants. A directional board also has a directional flex.
True Twin
Everyone loves twins and a true twin shape will have the nose and tail share the same shape, length, and width. The bindings are typically centered perfectly on the board. The flex for both the nose and tail are the same which makes it optimal for free-stylers. this is because you want consistency throughout your board and riding experience if you want to engage in high-level tricks and stunts.
Directional Twin
If it has a setback stance and a nose that is a bit longer than the tail then it is probably a directional twin board. You will probably get this board confused with a true twin board but if you look closely you'll notice that these boards are slightly directional in shape. Suitable for all-mountain freestylers and any all-mountain riders in general.
Tapered
These boards are similar to a directional board except that the width of the widest point of the nose will be wider than the widest point of the tail. The nose is also significantly longer and the tail usually has a stiffer flex than the nose. A tapered-shaped board is best suited for free riders that are riding through powdered snow.
My Final Thoughts
It can be a daunting task picking out a snowboard for the first time but I would say that you can't go wrong with an all-mountain board that has a soft flex rating. As you begin to improve and learn how shape and size affect a snowboard, as well as learn what type of riding you want to engage in, you will naturally drift toward more specialized boards.
Just don't pick out a board solely because of its cool graphics because let me tell you that they don't look so cool after the third face plant onto the cold ground. Let's leave those boards to the intermediate and above. Also, as a beginner, it's better to go for the best budget snowboards rather than expensive ones.