Guest post by Brian Trautman of SV Delos
When I was growing up, I always wanted to be a train engineer or an airline pilot.
I felt drawn to gigantic machinery and airplanes. The inordinate power that a diesel locomotive or jet airplane could produce fascinated me. If it was fast and allowed me to fly through the air, I wanted to do it.
I lived in a landlocked state and spent most of my time on dirt bikes racing around the forest. Yet somewhere along the way, I stumbled upon a book that took my focus from being a pilot to doing something I'd never even dreamt of: becoming the captain of my own sailing vessel. 
It was the year 2001 and I was working as a software engineer with Microsoft. I was stoked to have landed such a significant role and worked extremely hard to build my reputation within the industry.
By the age of 26, I decided to start my own software company. I worked crazy hours to get that business off the ground, but luckily my hard work paid off and the company was successful.
So why did I feel unfulfilled?
I had a beautiful house in the suburbs and all the latest toys, however, I didn't feel like I was really living. I couldn't help but think there was more to life than working myself into the ground. 
They say when you put something out into the universe, the universe will provide.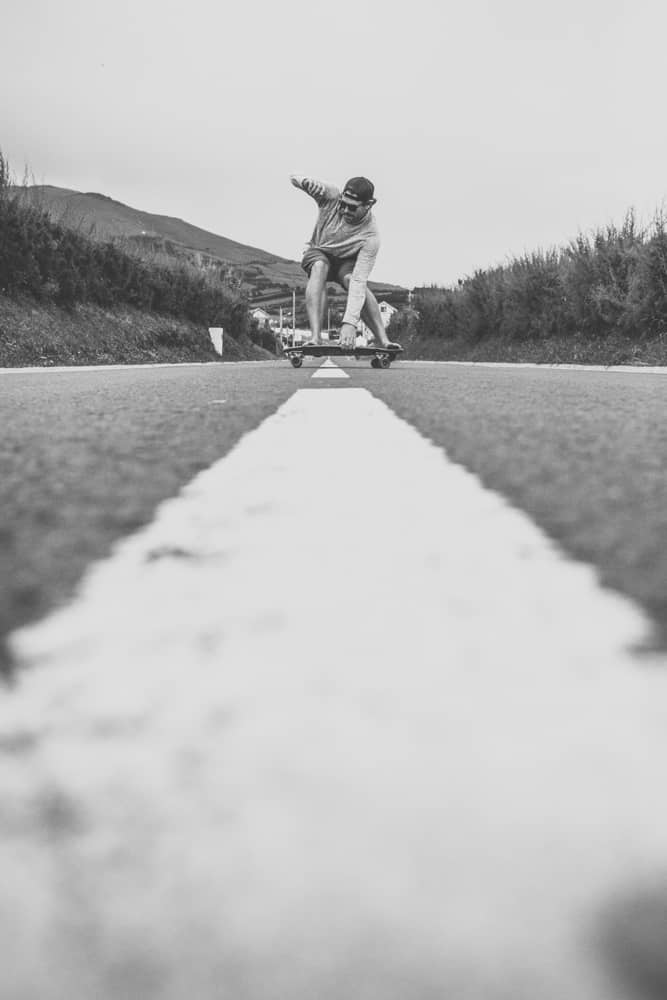 At any other time, I may have walked past that book on the shelf with its vibrant blue cover; but on that particular day, the book was calling my name. It was titled 'Three Years in a 12-Foot Boat' by Stephen G. Ladd, and something made me borrow it and sit up half the night reading.
You might also like:
I had no idea people could sail across oceans in small boats.
I mean, I knew people sailed around the world, but I thought that was reserved for professionals or explorers, not regular people like me. The moment I finished the final sentence on the very last page, I knew that one day too, I would sail across an ocean. 
With my newfound interest in sailing and boats, I spent every waking minute planning and obsessing over how to get out on the water. I bought myself a Catalina 22 and spent countless days messing around on the lake which my house overlooked.
Later, in 2006, I upgraded to a 36-foot boat, and the following year I joined a race crew and participated in as many events as I could. By 2008 I was well on my way to achieving my goal and had saved enough money to purchase Delos, a 53-foot strong and capable ocean-going yacht originally built in France.
I'd heard stories of people knowing that their boat was 'the one' the minute they laid eyes on them. So, as I approached Delos for the very first time, I was convinced that I was talking myself into it. How could it be love at first sight when I hadn't even seen the interior of the boat?
But sure enough, Delos was precisely what I'd been looking for and from that moment on, we became inseparable.
By August of 2008, I had sold my business, my house, and my belongings.
Finally, my partner and I were ready to set sail for what was meant to be an 18-month trip. We departed Seattle and headed towards Mexico, where my brother Brady would join us to help deliver Delos across the Pacific Ocean. What we didn't know at the time was that Brady would never actually leave Delos. He chose the school of life instead of returning to university, and nine years later, he is still onboard. 
By the time we reached New Zealand, my partner and I realized we no longer suited each other and before I knew it, it was only Brady and me left on the boat. Unfortunately, by this stage, we were flat broke. So between the two of us, we did what we could to scrape together enough money for another season of sailing.
Not long after, I met a blue-eyed, blonde Swedish traveler named Karin, who I convinced to join us for a sail aboard Delos. Ten years later, we are married and have just had our first baby — and have no plans to stop cruising.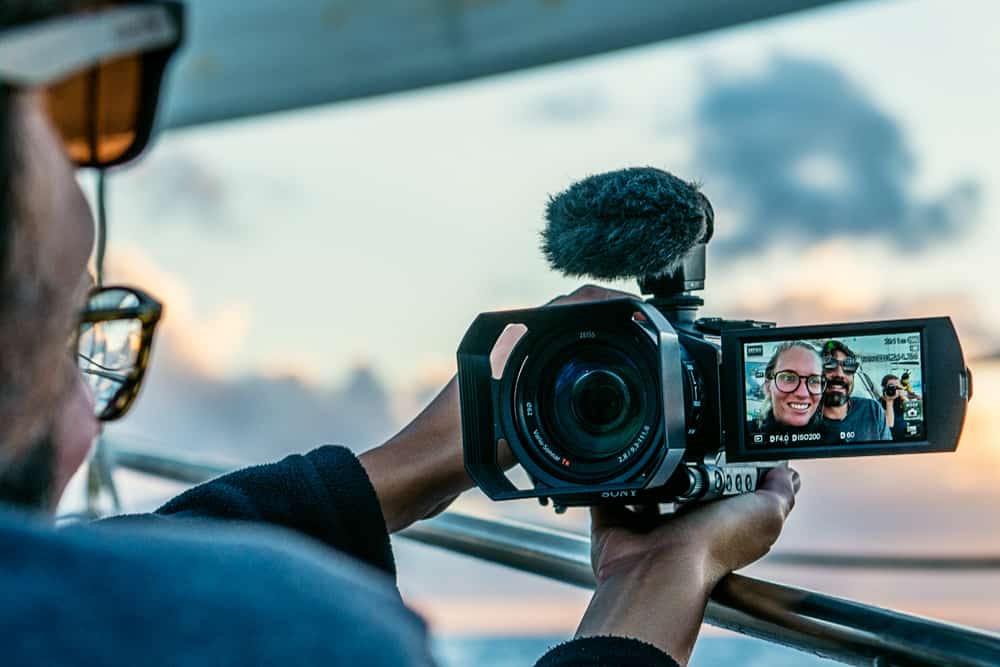 As we continued on our adventure, we would find ourselves flat broke on two more occasions.
By the third time, we were becoming disillusioned with our lifestyle. The oppressive heat of Malaysia and the political unrest in the area was making us question everything. We packed our bags, tied up the boat and flew back to Sweden to regroup.
It was here we found clarity. We worked super hard devising a plan to help sustain our lifestyle and our travels. We had been filming our adventures for a couple of years, and we used that break to practice our editing skills.
We were re-energized.
Read next:
As our YouTube videos started to gain traction, we had our first taste of what our futures could look like as full-time YouTube content creators.
We were hooked. We set up our Patreon account and before long, we were making enough money to be able to return to the boat. 
Today Sailing Vessel Delos, or SV Delos for short, has over 360,000 YouTube subscribers and 2000 patrons through Patreon. We are entirely crowd-funded and make enough money to support the four permanent crew members that we have onboard.
Yet we are much more than just a YouTube channel.
Our mission is simple; we want to share our journey with our followers in the hopes of inspiring them to chase their dreams.
We try to capture the diversity of the world we live in and the unbelievable beauty that surrounds us, and by sharing that with the world, we hope to encourage others to step out of their comfort zones, because that's where the real magic happens. 
While sailing around the world and making a living by filming our journey is amazing, it is also extremely challenging. It takes the Delos crew 50 hours to edit just one 30-minute episode a week — and that doesn't include the time we spend filming.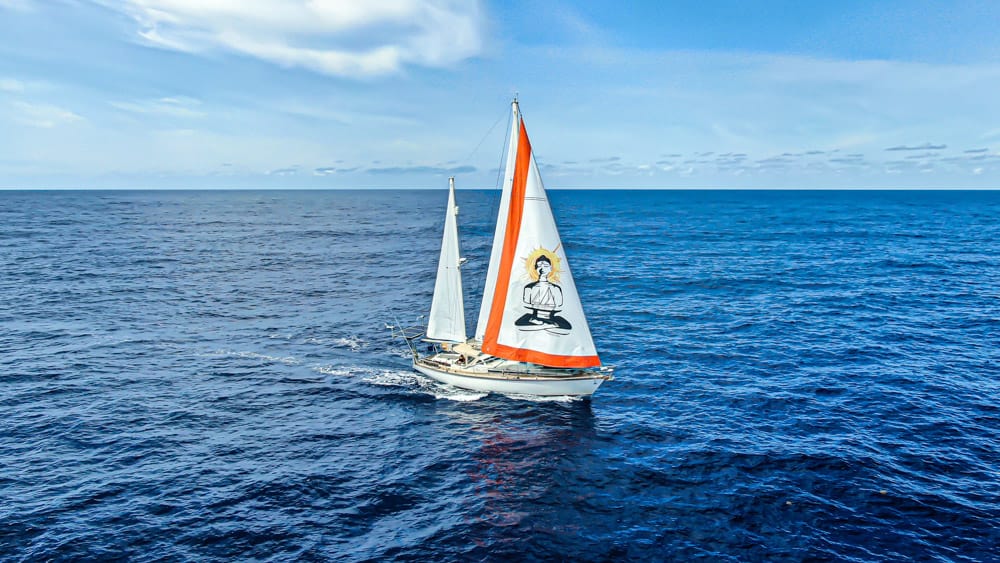 With reliable internet being a challenge in many of the locations we visit, we often find ourselves spending long hours in café's and libraries trying to upload our content. Throw marketing, social media management, engaging with followers, merchandise and Patreon content into the mix — not to mention maintaining Delos and navigating to new and exciting destinations — and you will see that earning a living through YouTube is not an easy task.
But the work that we do is much more fulfilling than any of the positions we held in our previous lives; what's more, we can use the power of social media to help others.
While venturing around the world, the four of us have been fortunate to experience nothing but love and endless kindness. We've been met with so much generosity from people that open their homes and their hearts to us. These people often have so little to give, yet they will do anything for us and expect nothing in return — except smiles and conversation.
I think giving back to others is a way of paying it forward. The Delos Project has only been possible because of others giving to us. The more we give back and spread positivity, the more it spreads around the globe. Giving is infectious and has no side effects, so that's the ethos we try and live by. 
A new and exciting initiative that we have become involved in is the Ocean Research Project. We donated money to purchase equipment for environmental and fish migration research. We also provide data to this project by using an acoustic fish tracking device onboard and send the data back to the US for analysis. After witnessing the devastating effects of single-use plastics on beaches all around the world, we are so glad that we can do our small part for the environment. 
Another charity that we feel strongly about is BASE Camp, a cancer foundation specifically targeted at helping improve the lives of kids with cancer. The Delos crew donated to their Marine Fund, which focuses on getting cancer survivors out on the water. We also sponsored a group of kids and their parents to come down to Pampano Beach and visit us aboard Delos for a weekend of fun. 
In the future, SV Delos would like to explore sailing programs around the world. It would be incredible to take kids from underprivileged areas out sailing, to teach them about the environment and how important the ocean is to the health of our planet. Education is the only way we will be able to take care of the earth, and if we can contribute to that, even in a small way, then that makes our journey all the more worthwhile.
I've learned to value time and relationships above all else.
When I first started sailing, I felt guilty, coming from a life where my awake time was neatly segmented into little 50-minute chunks, with 10 minutes in between to run to the next meeting.
When I started living on the boat full-time, my system was in shock.
Initially, I felt like I should always busy myself with some task or another, like working on the boat, exploring, or sailing to the next destination. Now, years later, I find myself appreciating the beauty of doing nothing. I've learned that there is absolutely no point if you aren't enjoying where you are RIGHT NOW with the people that are the most important to you in life.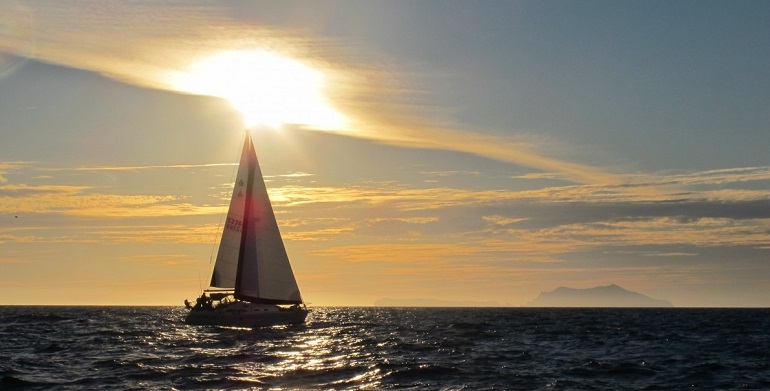 Sailing the world has taught me to be more patient and accepting of situations that I don't have control over. When the tide is against you, you know that it will eventually change and flow in the right direction. This same principle can be applied to all of life's problems.
Finally, I have learned to appreciate moving slower; and the more I sail, the slower I want to do it. Time can feel like it is moving so fast; I want to try and slow it down as much as possible. Traveling by boat has allowed us to get to know a place from a local's perspective. The amount of amazing people we have met around the world is incredibly humbling!
Sailing has brought us an increased awareness of the state of our environment and the need for action.
Being able to live sustainably is important to me; I love the fact that we have everything we need onboard Delos to live off the grid for months at a time. We can make our own water, harness the sun and wind's power, and carry or catch our own food — all with a near zero carbon footprint.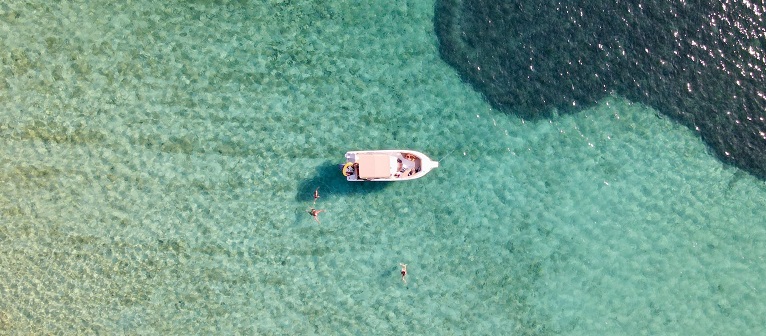 We also avoid placing an unnecessary burden on the communities we visit because we are self-sustainable. There is nothing quite like the feeling of setting sail knowing that you can go anywhere you like, even the other side of the world and take all the comforts of your home with you.
And while it may be difficult at times, if there is a central theme I have seen in Delos followers, it's that Delos has helped them realize they too are capable of breaking free. As Nelson Mandela said, "to be free is not merely to cast off one's chains, but to live in a way that respects and enhances the freedom of others.".
You might also like: