What Are Photochromic Ski Goggles?
If you are thinking of buying a pair of photochromic ski goggles and wish to learn more information to this end, keep reading!
Photochromic lenses are optical lenses that darken on exposure to light of sufficiently high frequency. When the activating light is missing, the photochromic lens returns to its clear state. 
Photochromic lenses are usually made of polycarbonate or another plastic.
Your photochromic lenses should be suitable for the resort where you are regularly skiing or your dream resort that you would like to reach! If it is usually cloudy, but the weather can turn around quickly, then photochromic ski goggles are the right fit for you.
In the mountains, conditions change fast – let's say, from bright light to low light conditions – but some locations are more prone to such situations. 
Photochromic ski goggles are a life-saver for those riders (skiers and snowboarders alike) who frequent winter sports resort that 'enjoy' moodier weather.
For Adventurer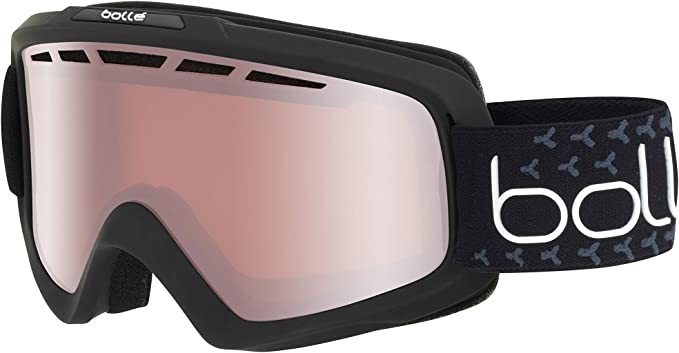 Bolle Nova Ii Gradient Goggles
Brand: Bollé
Size: Medium/Large
For Comfort Seekers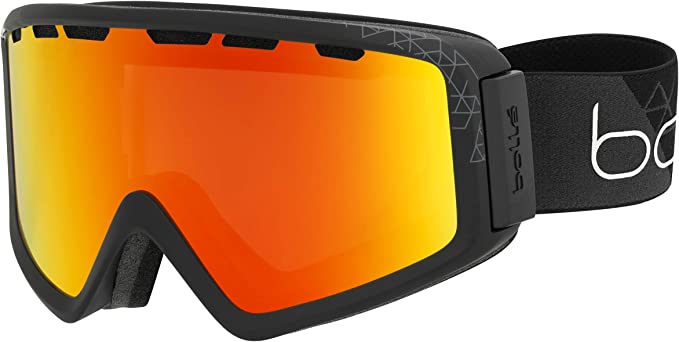 Bollé Z5 OTG Goggles
Brand: Bollé
Size: Medium-Large
For Connoisseurs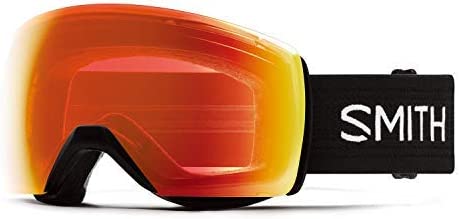 Smith Skyline Snow Goggles
Brand: Smith
Size: Small – Large
For Day-Long Rides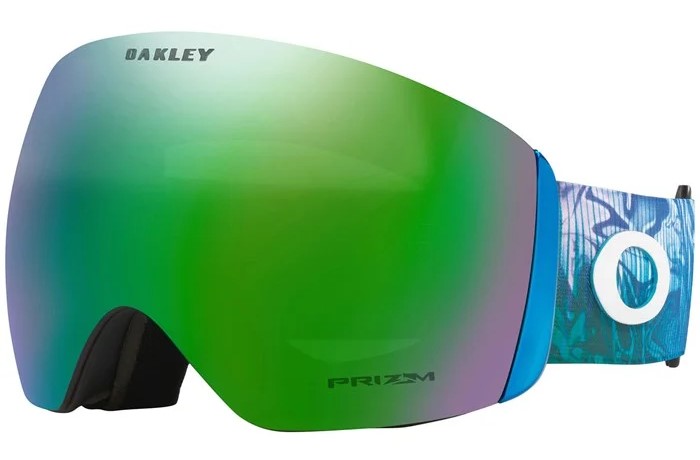 Oakley Flight Deck
Brand: Oakley
Size: Small – Large
For All Conditions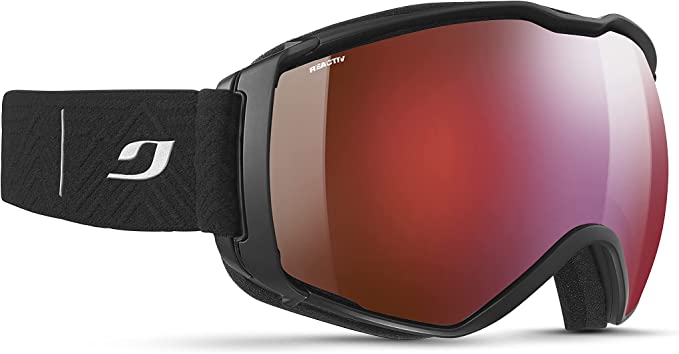 Julbo Aerospace
Brand: Julbo
Size: Medium-Large
For the Backcountry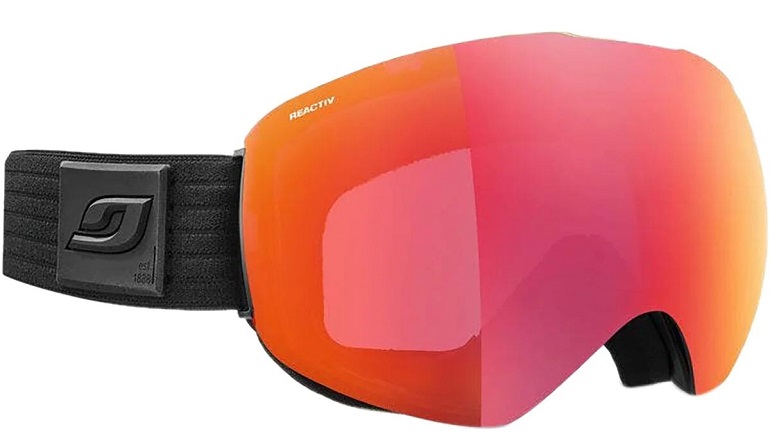 Julbo Skydome Photochromic
Brand: Julbo
Size: X-Large
Our Top Picks of Best Photochromic Ski Goggles
Which are the best goggles on this list? There's a vast range to buy goggles from, I feel that I should warn you about that.
You should take advantage of the benefits of photochromic technology and get yourself a quality pair.
The Bollé Nova Ii photochromic goggles (with two lenses) guarantee 100% protection against UV rays, high optical clarity, platinum non-fogging goggles, and anti-scratch materials, but also a high resistance to impact (we also fall occasionally), and high-performance polarization.  
Pluses
They're lightweight, look nice on men's faces, and are good from an optical point of view.
Minuses
The M/L size seems a bit small for an average adult man's face. Also, they are reported to scratch quite easily.
In the end, would you buy them? They're compact and aesthetically pleasing, some premium goggles! There's a premium price tag attached to them, too.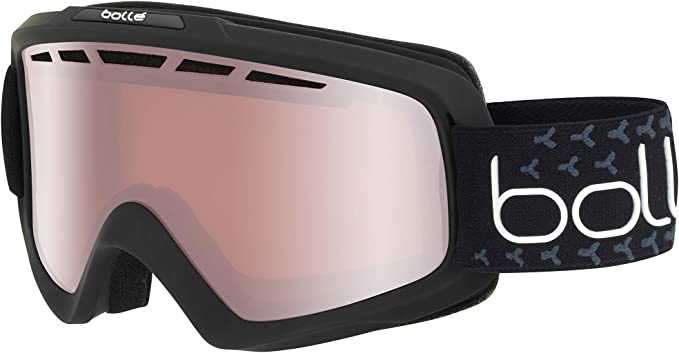 Bolle Nova Ii Gradient Photochromic Goggles
The price of "Bolle Nova Ii" varies, so check the latest price at
These photochromic ski goggles have cylindrical lenses allowing skiers who wear glasses to benefit from the best of Bollé technologies, namely — great ventilation via the Flow-Tech system, double-density foam, as well as non-fogging and anti-scratching treatments for extreme comfort and vision.
The Bollé Z5 OTG Goggles are adapted from categories 1 to 3 – all weather protection. Their brown base tint amplifies color contrasts. 100% UV protection is guaranteed.
Pluses
The goggles have a calming effect on the eyes.
Minuses
They don't seem dark enough for full sunlight, they fog up too quickly, and they seem to scratch easily.  
Comfort is key when it comes to these goggles. The affordable price will make you ponder over the pluses and the minuses and make a decision in the end.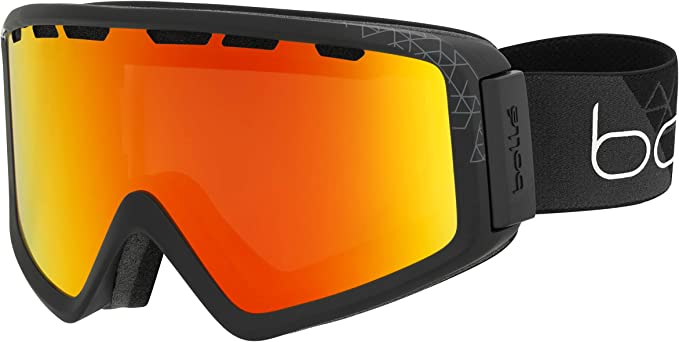 Bollé Z5 OTG Goggles
The price of "Bollé Z5 OTG Goggles" varies, so check the latest price at
The Smith Skyline Snow Goggles provide an expanded field of view. The ChromaPop™ lens technology can enhance detail and amplify the thrill while riding.
There is a fog-X non-fogging inner lens for fog-free riding, while the silicone-backed strap helps the goggles stay put.
Pluses
The goggles are adapted for Smith helmets. They are light, and the pair comes equipped with a microfiber goggle bag with a replacement lens sleeve.   
Minuses 
They tend to scratch easily.
Never mind the price – many riders state that it's the best pair of goggles they used in their life, built with quality materials. They do have a great finish, and that Chromapop lens makes you see things from a different perspective.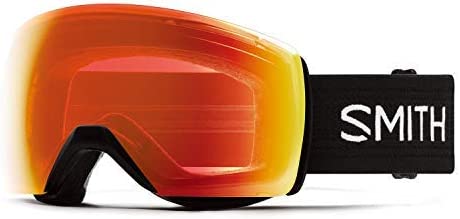 Smith Skyline Snow Goggles
The price of "Smith Skyline" varies, so check the latest price at
With excellent peripheral vision and interchangeable lenses, the Oakley Flight Deck L Goggles are special. First off, they've got a rimless design. Then, they are developed with 3D CAD/CAM engineering to ensure anatomical fit. They lock out elements and keep away moisture from the rider's face.
We are dealing with dual vented Plutonite® lenses with F3™ coating, allowing the inner ballistic lens to absorb a minimum of 2 ml of moisture.
While HDO® lenses protect you 100% against ultraviolet rays, DO® maximizes clarity and impact resistance and gives you razor-sharp clarity at all angles.
Oakley's new Prizm™ lens technology, which was developed with military objectives in mind, helps maximize the contrast between colors by blocking strategic wavelengths along the color spectrum.
The silicone-backed strap keeps the goggles fit.
Pluses
The goggles come with a micro bag for storage and lens cleaning.
Minuses 
The strap colors seem not to match the real colors. They tend to easily fog up.
This pair of photochromic ski goggles was the Freeskier Editor's Pick, Outside Magazine Gear of the Year. It says a lot about their quality. I'd love to own a pair, as they're said to be some of the top ski goggles out there!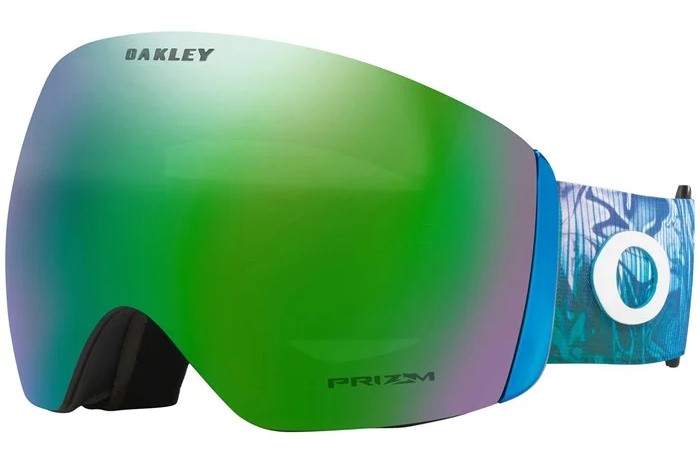 Oakley Flight Deck L
The price of "Oakley Flight Deck L" varies, so check the latest price at
The REACTIV technology used makes the lenses (double spherical lenses) automatically get lighter or darker to match the lighting conditions. There is perfect vision guaranteed, irrespective of lighting conditions.
Furthermore, the super-slim frame leads to wide vision.
If referring to misting, there isn't any during breaks or the cable car rides. The inner surface of the lens is also fog-resistant. There is venting incorporated into the frame.
Should it get too hot, the SuperFlow system (which allows the lens to be easily pushed forward) can be used.
There is a pivoting joint on the strap for extra skiing helmet compatibility. We all know how important it is to have a goggle pair that fits nicely!
Pluses
The Aerospace lens doesn't fog up, there is no visibility issue as far as the goggles are concerned, and they're very comfortable. Additionally, some issues registered in previous models (snow leaking) were fixed.
Minuses
The goggles can scratch pretty easily.
The Julbo Aerospace seems to be the must-have item for many skiers because it offers the benefits of going up and down the mountain in all comforts.
That spherical lens is an attractive feature, too.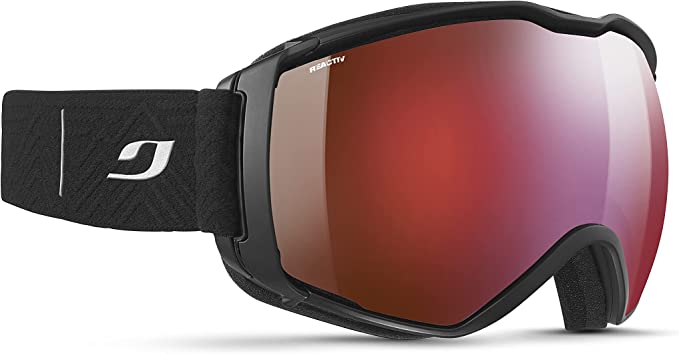 Julbo Aerospace
The price of "Julbo Aerospace" varies, so check the latest price at
The panoramic lens of the Julbo Skydome offers a maximum angle of vision, while the frameless design removes all obstacles found in the line of sight.  
These are the best photochromic ski goggles for free riders and the backcountry! There is venting incorporated into the frame to prevent goggle fogging, and the inner surface of the lens has an additional fog protection coating. You need visibility when you're out and about.
The goggles are flexible, featherweight (135g), and extremely comfortable – endowed with a full silicone strap. The Reactiv photochromic goggle lens immediately adapts to the changing light conditions.
Pluses
Absolute freedom for riders.
Minuses
The price is on the upper side. The quality is, too. Then again, it depends on your budget. Are these photochromic ski goggles worth it?
All those who love the freedom that the great outdoors have to offer will also love this pair of goggles.
Julbo Skydome Photochromic
The price of "Julbo Skydome Photochromic" varies, so check the latest price at
Things to Consider When Buying Photochromic Goggles?
When the time comes for you to make up your mind – because let's face it – top ski goggles help you a lot on the slopes! – there are several things and features to consider wisely.
While buying goggles, lens colors matter too, improving vision and perception depth. They should be selected according to the percentage of visible light transmission (or the amount of light that can pass through the lenses).
Green tint transmits light more accurately than brown tint. Amber, yellow, and red tint lead to higher contrast. What if you could have all the benefits in one product?
Mixed weather conditions require lenses that clear up during cloudy and snowy periods with low light, as the rider needs more light, and lenses that darken during bright light periods, as the rider shouldn't be blinded by the sun. Clear vision is key!
Comfort on slopes also means not carrying too much gear with you, but rather having gear (read 'one lens') that adapts to all your riding conditions.
It's the end of having both bright light goggles and low light goggles on you. What about goggles for flat light conditions? They will be gone from your pack, too.
Feel free to enlarge the list below and the pieces of advice when making an informed choice.
Adjustability
This term can refer to the adjustment of the lenses to light – namely, clearing when clouds are present and darkening when the sun is up. This is what photochromic lenses do.
On the other hand, it can also refer to the adjustment of the goggles onto your helmet by using the special pivoting joint on the strap. The goggles should simply stay put while you ride down the mountain.   
Non-fogging System
There are several fog protection technologies used with this type of photochromic goggles. We are dealing with fog-resistant treatments and anti-fog inner lenses. In some cases, the inner surface of the lens has an additional coating for shielding against fog.
Fogging can make the difference between an average day of skiing and a great one.     
Air Ventilation
Air ventilation is necessary. In the case of certain models, there is a ventilation system incorporated into the frame to prevent fogging by eliminating moisture. Pairing the goggles with a well-ventilated helmet would also be a good idea to prevent fogging.
Other practical pieces of advice? Resist the need to wipe the inner lens. Don't put your goggles on top of your helmet. Don't overdress for your ski day. Keep moving down the slope. 
Anti-Scratch System
Goggles that are scratch-free – even in theory! – are welcome! Riding down the mountain and not seeing where you're heading is not fun at all.
Anti-scratch treatments are important improvements, as most of the riders were disappointed by the easy scratching of the lenses, of how sensitive the goggles are.  
Interchangeable Lenses
The lens options go a bit against the description under 'Best photochromic goggles for skiing'.
On the other hand, I also own a pair of goggles with interchangeable lenses, and I love them! As long as it is fast and direct to change lenses, there's nothing that I find unpractical about it.   
Final Thoughts on Photochromic Ski Goggles
Photochromic ski goggles are a wonder, a comfort that skiers and snowboarders alike seemed to have shyly asked for, and they got their wish materialized in the end. Having this photochromic option at hand, namely a clear lens, is a blessing!
It's as if somebody read their minds. It is difficult to be enthusiastic about a day on the slopes or in the backcountry and face changing weather conditions (cold to warm, sun to snow, etc.) and changing light conditions unprepared. Someone who skis frequently will appreciate a good pair of photochromic ski goggles even more.
With photochromic ski goggles, lenses will adapt to the changing weather conditions of a specific day (clearing in conditions of low light and darkening in conditions of bright light).
When deciding on which pair of goggles to choose or not to choose, several features will come to mind.
Are the goggles anti-fog coated, or have they got anti-fog lenses? The absence of misting will guarantee a fun day of riding, even during breaks or chairlift/cable car rides.
Is air ventilation in place? Good ventilation also prevents fogging, as it comes incorporated into the goggle frame with certain models. Combine that with a helmet that provides good venting, and you won't have any issues.
Scratches… are scratches that important? 'The goggles will eventually scratch due to accidents or intense use,' you might claim. Yes, but they mustn't scratch from the first time you ride the slopes wearing your new pair of goggles.
When do you know that you've made the right choice and bought the best photochromic ski goggles? It is not about the frameless design, the lens type, the lens styles, the peripheral vision, or the ventilation system.
It is fun on your snow day that counts the most, and the best pair of photochromic ski goggles help you to do just that.
Enjoy your time in the mountains!