What happens when the highest quality lenses meet with an action sports eyewear brand?
Anyone who's ever gone on the hunt for the perfect pair of shades will already know:
Finding durable sunglasses ain't always easy.
But combine that with a die-hard love for Zeiss lenses, and it can be a serious struggle to find a pair of shades that meets your needs (and won't require a friggin' mortgage to pay for).
Now, if you read our last review where we went on the hunt for the ultimate pair of watersports sunglasses, you'll already know that we have seriously high standards when it comes to our water shades.
Thing is, it's actually been incredibly hard to find a pair of shades that ticks all our boxes.
I can't tell you how many friggin' times I've bought a new pair of sunnies to take with me on my travels only for them to flake out on me after a few months.
Best Overall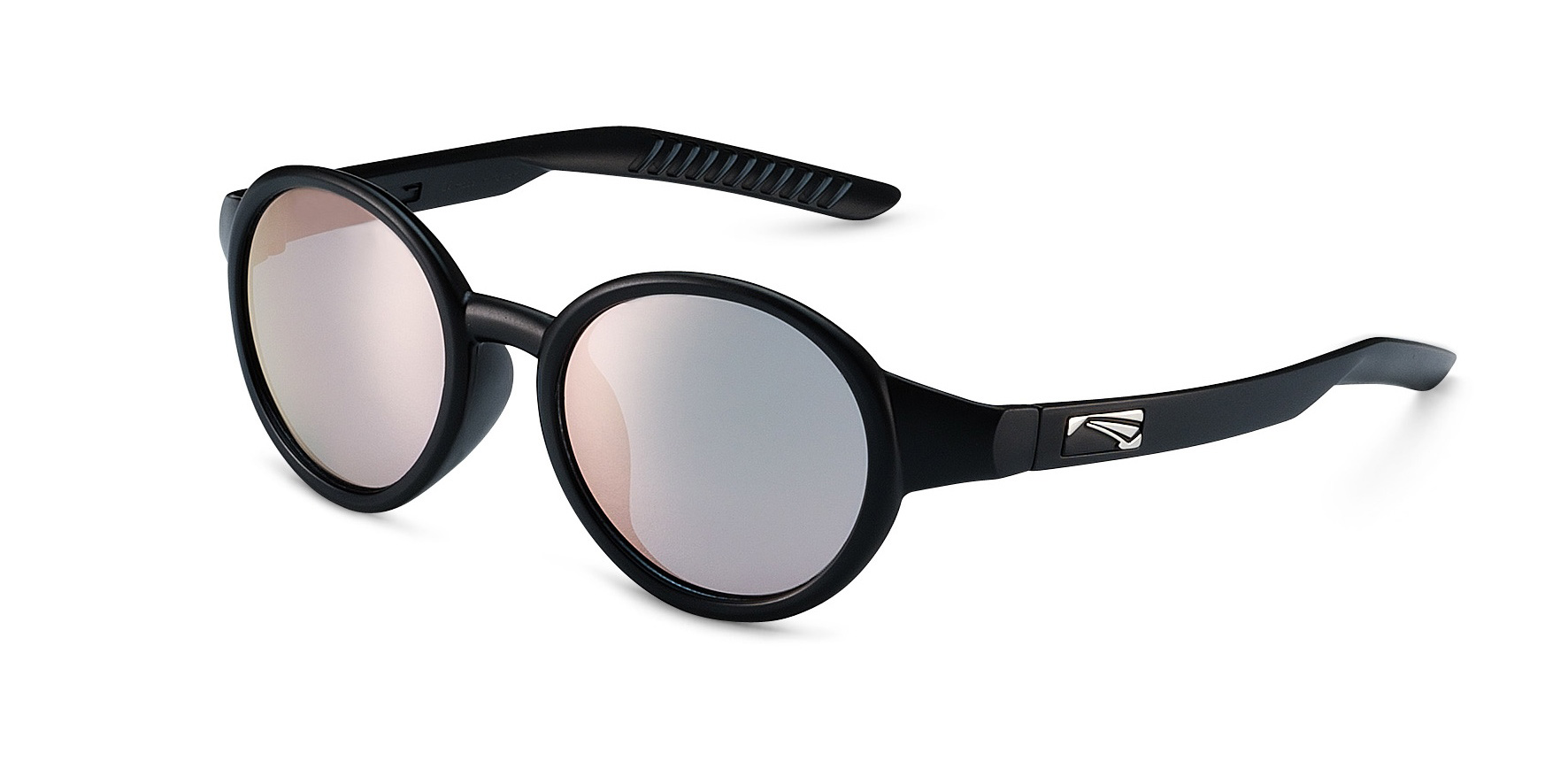 Velo
Frame

 

Matt Black

Lenses

 

Smoke Lens / Rose Gold Mirror
Best Stylish Design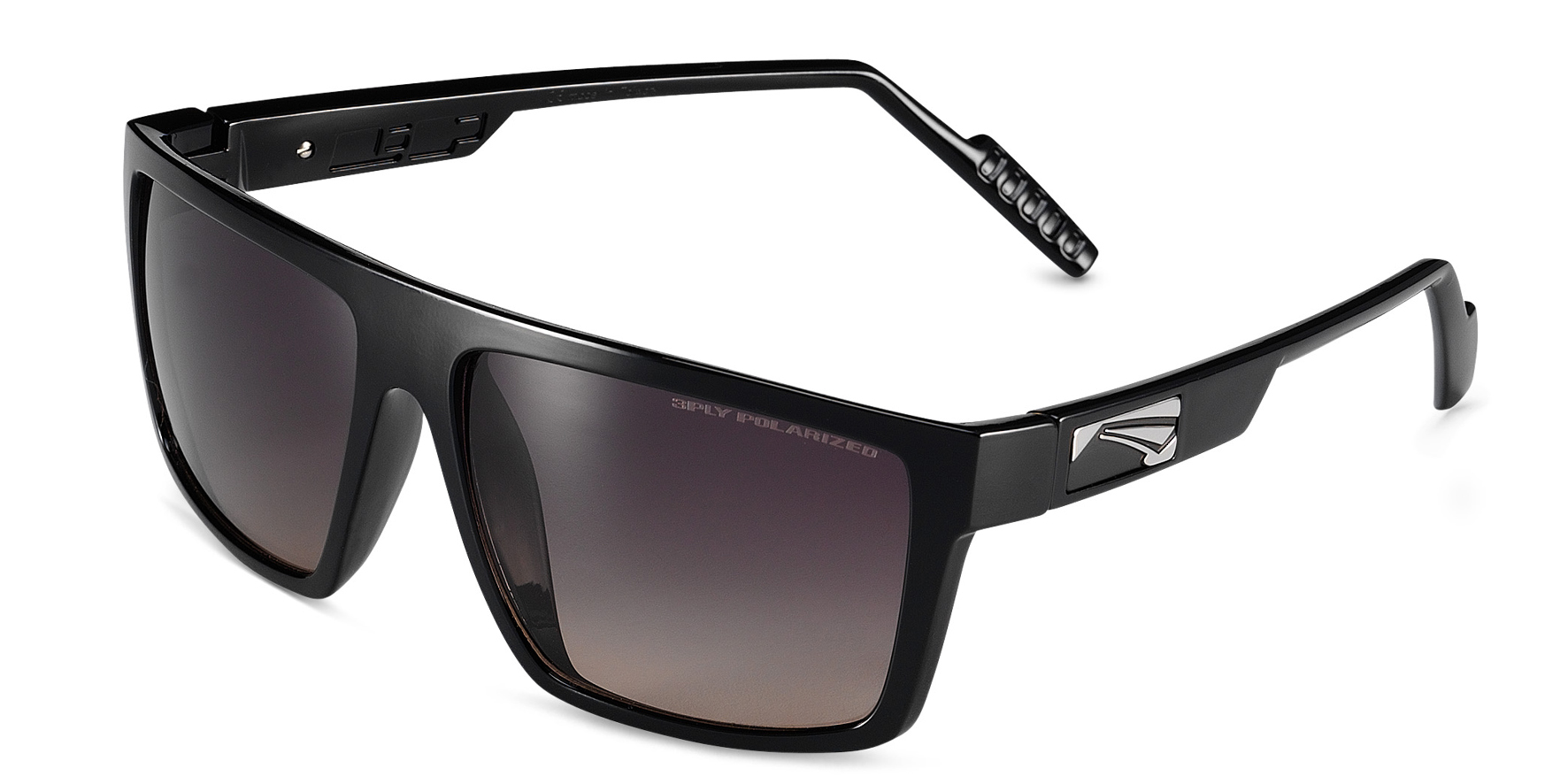 Twist
Frame

 

Gloss Black

Lenses

 

Lover Soul Gradient, Polarized
Best Unique Design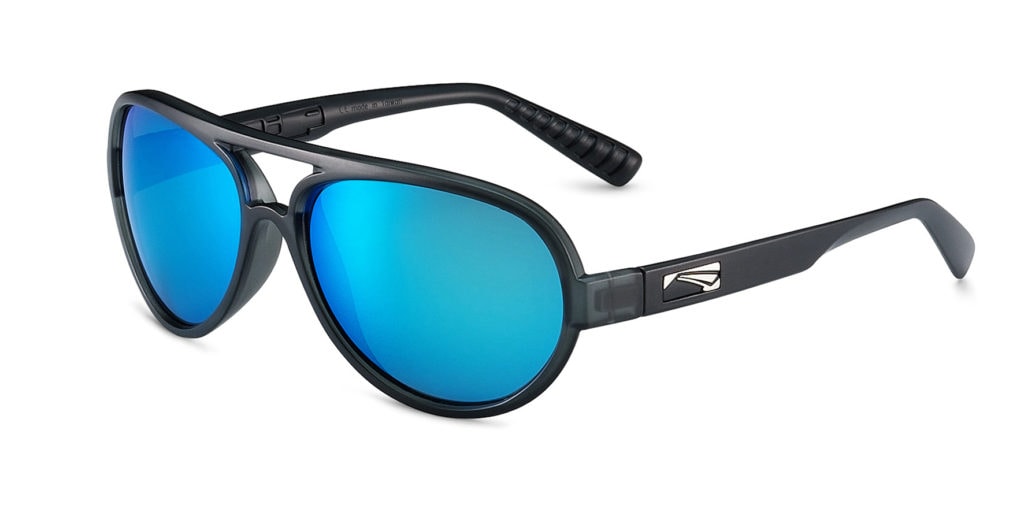 Mobe
Frame

 

Gloss Black

Lenses

 

Zeiss PC Polarised
Hight Durable Frame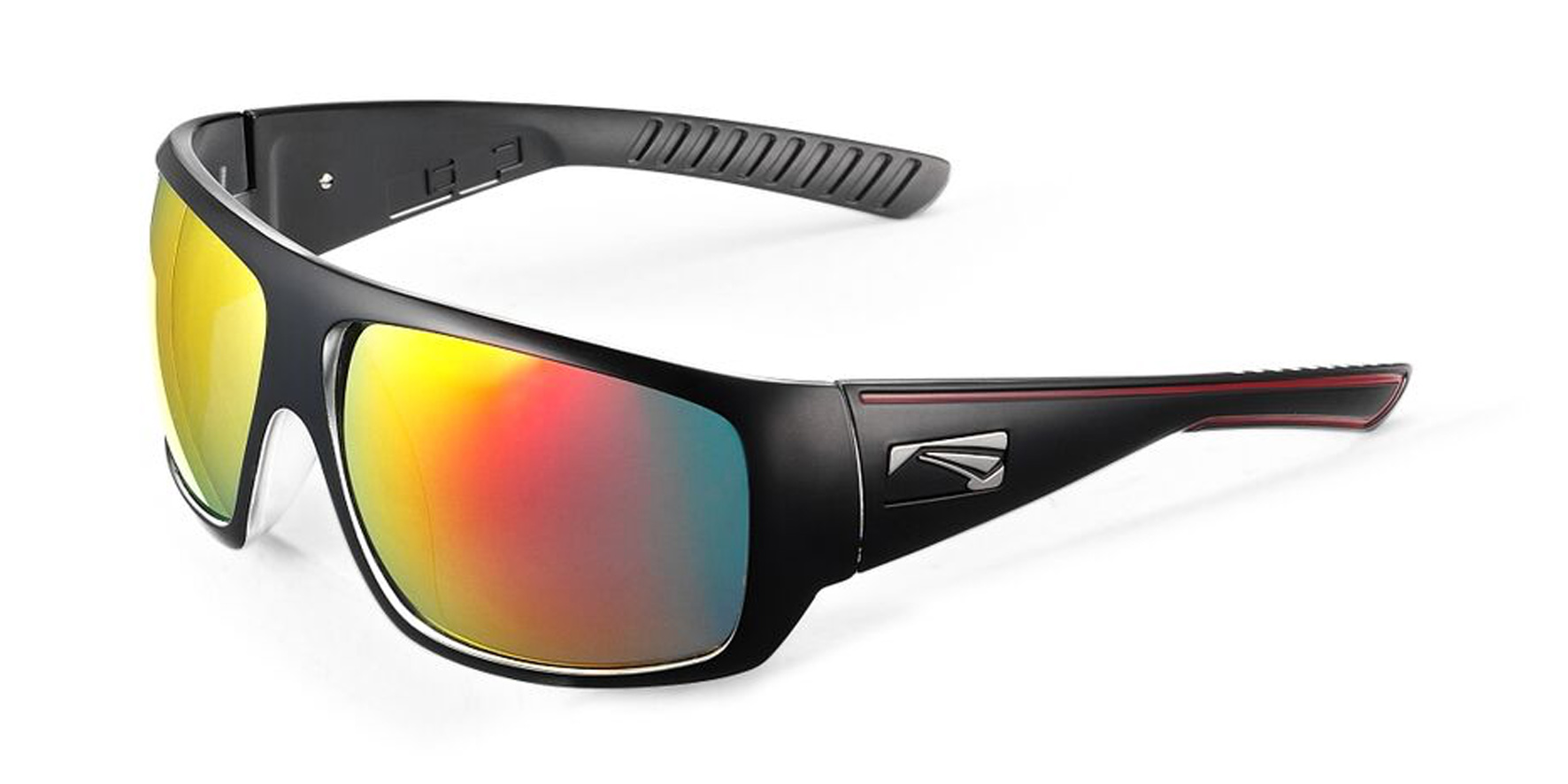 Cloud 9
Frame

 

Matt Black – Red Stripe

Lenses

 

Brown / Orange Mirror
Best Quality Material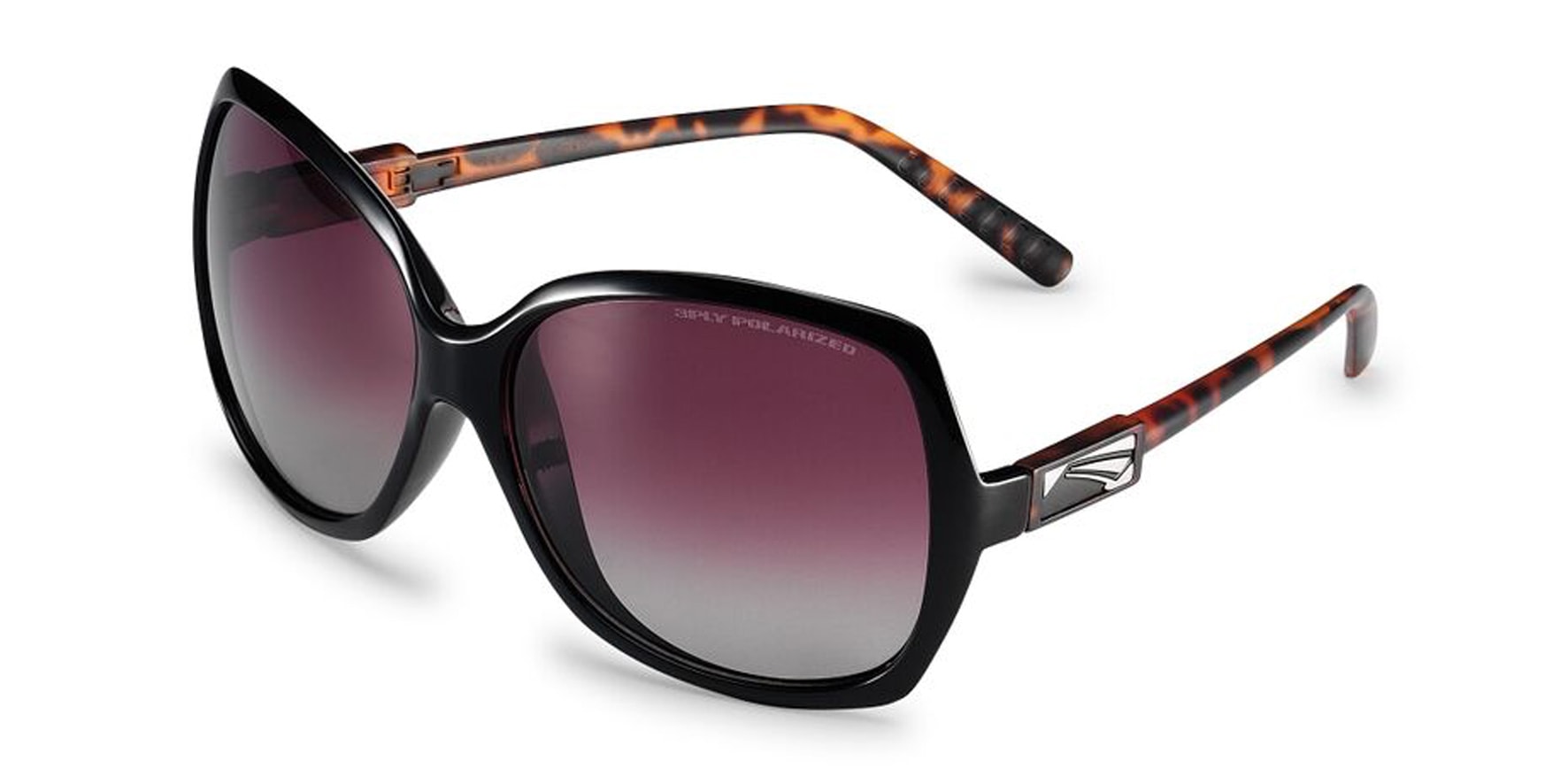 Rose
Frame

 

Grey Turtle Shell / Gloss Black

Lenses

 

Gradient Smoke Purple, Polarized
Best Comfortable Design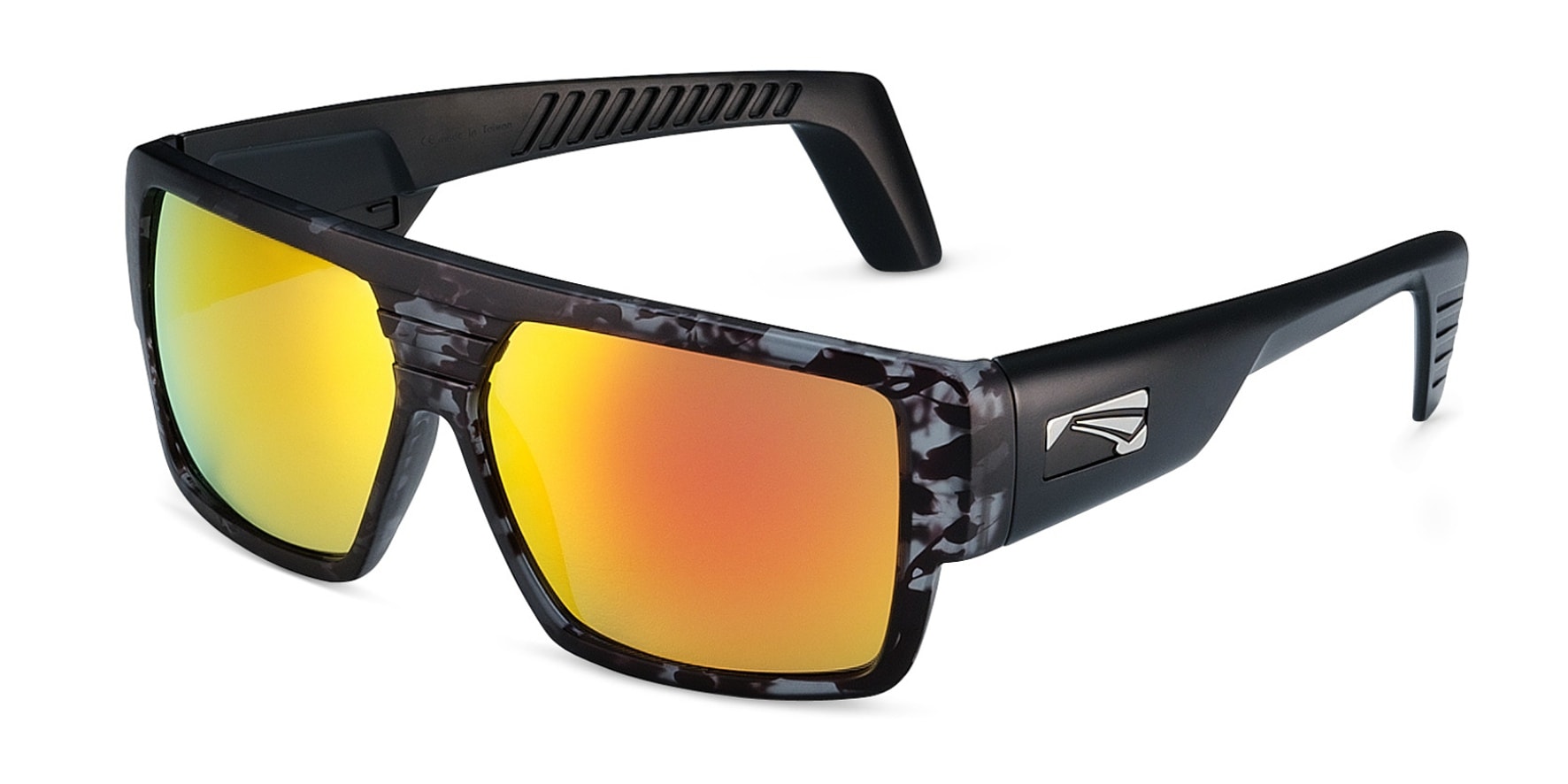 Rock
Frame

 

Grey Turtle Shell / Matt Black

Lenses

 

Gradient Smoke, Polarized
Best Lend Quality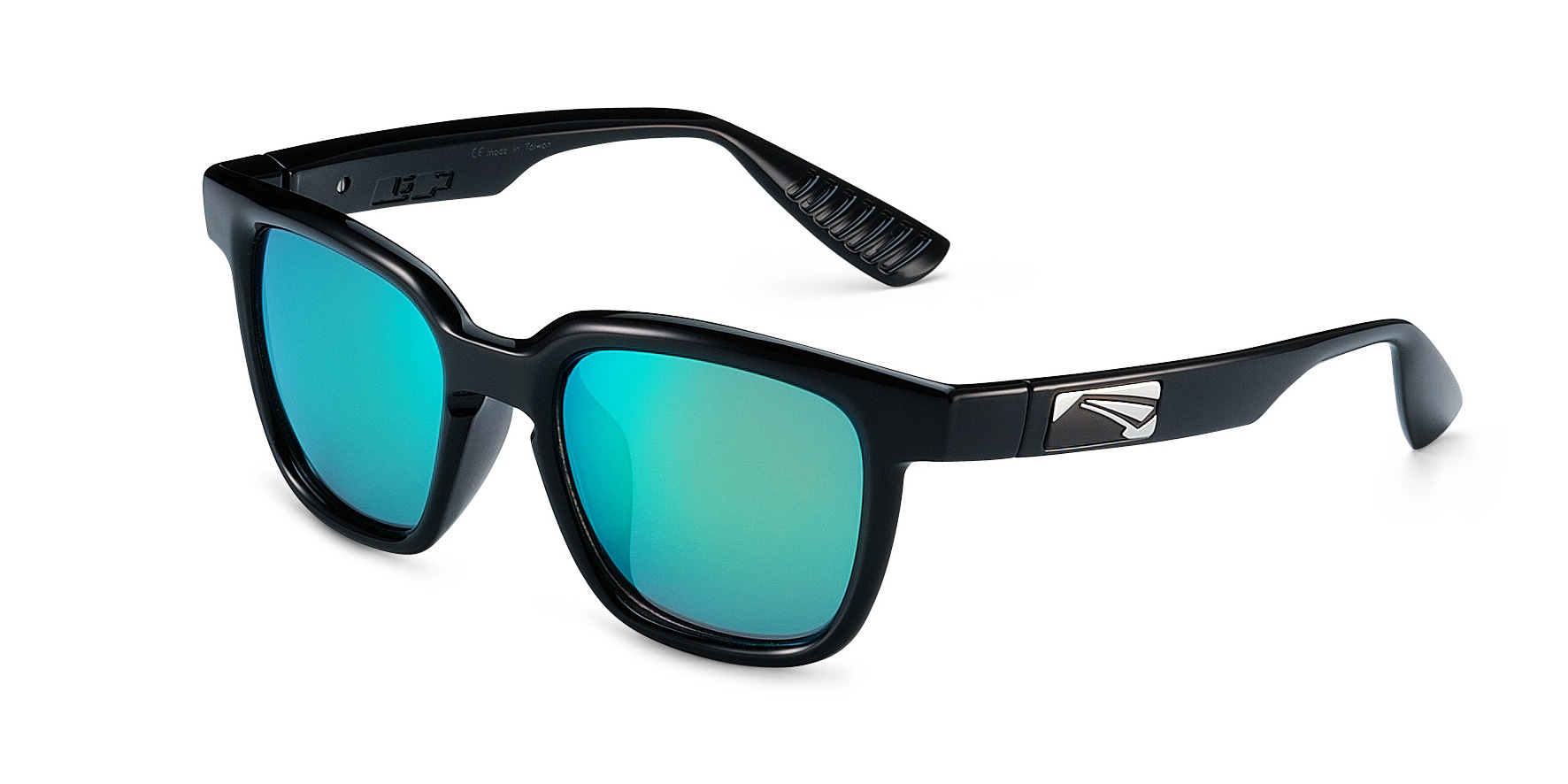 Jazz
Frame

 

Gloss Black

Lenses

 

Smoke / Green Mirror
Sometimes it's the polarized coating peeling off. Sometimes it's a screw coming loose, only for it to disappear and never to be seen again, ergo screwing up the sunglasses entirely (see what I did there?).
Okay, okay, all puns aside:
We've been searching high and low for the best travel sunglasses that are:
comfortable
affordable
built to last
look good
come with Carl Zeiss lenses
A while ago, I started to test out the urban collection from LiP Sunglasses, a brand whose watersports shades I've been wearing for ages now, but whose everyday sunglasses I had yet to try.
And damn, you guys, I'm so glad I finally got around to it.
Not only do I own three different pairs now, but Jim's also completely hooked on his new sunglasses, too. Dare I say I think I might have found the BEST sunglasses with Zeiss lenses, like, ever in existence?!
Yeah, I said it.
Here's what you need to know about some special members of LiP's Urban collection:
A little background on LiP
LiP is a sunglasses brand based out of Taiwan. They've been rockin' around the Asian market for quite a few years now, but they've only recently(ish) started to export their products to places like the US and Europe.

Why do we promote this product? Because we genuinely love LiP's products and the team behind the brand, kitesurfing/paragliding buddies whom we've known for 10 years. So naturally, we became partners, and this page contains affiliate links. It means that if you make a purchase through one of those links, we'll receive a commission at no extra cost to you.
Their main claim to fame is their best-selling Typhoon model which is designed for high impact watersports like kitesurfing and windsurfing (those glasses are now worn by tons of high-level athletes including the UK's professional kiteboarder Lewis Crathern and the Youth America's Cup sailing team, Spanish Impulse- to name just a couple).
But apart from LiP's specialty watersports shades, they also have a range of seriously high-quality sunglasses with Zeiss lenses for everyday wear.
Now, it's important to note that not every pair of LiP's urban shades come with Zeiss lenses, so if you're hell-bent on snagging some Zeiss', you'll want to keep that in mind when you're perusing their site.
For the sake of convenience, we've sifted through the collection and listed only the sunglasses with Zeiss lenses in this article (keep on reading to see what your choices are! Spoiler: there's a whole bunch).
Why we reckon these might be the best beach sunglasses with Zeiss lenses in the whole gosh-dang world
Here's the thing:
Anyone who's tried a pair of Zeiss lenses before knows that pretty much any other lenses you try afterwards are just going to seem rubbish. Seriously! It's like eating a tub of Haagen Daz; the next time you tuck into a bowl of Tesco's own brand, it just ain't gonna put the same float in your boat.
The same is true of LiP themselves, as anyone who's ever worn their shades will tell you. Amongst their cult followers, LiP shades are categorically known as high quality sunglasses- end of.
What happens when the highest quality lenses known to man meet insanely awesome frames??
Magic. Magic happens.
LiP's urban sunglasses are:
Excellent value for money
Sturdy and durable
100% UV protective
Lightweight
Scratch resistant
And they look cool AF
Ooh, that got you interested, didn't it?! Yeah, now you see why we're hooked, too.
Let's take a look at their top sunglasses with Zeiss lenses one by one:
Our selection of LiP's top rated sunglasses with Zeiss lenses
Pssst: the glasses below are all unisex, and we've seen guys AND gals rocking each of the models we're about to show you. No gender rules in this article, yo!
…or what I like to call 'the roundies'. These are the latest shades I've added to my own collection, and needless to say I'm kinda in love.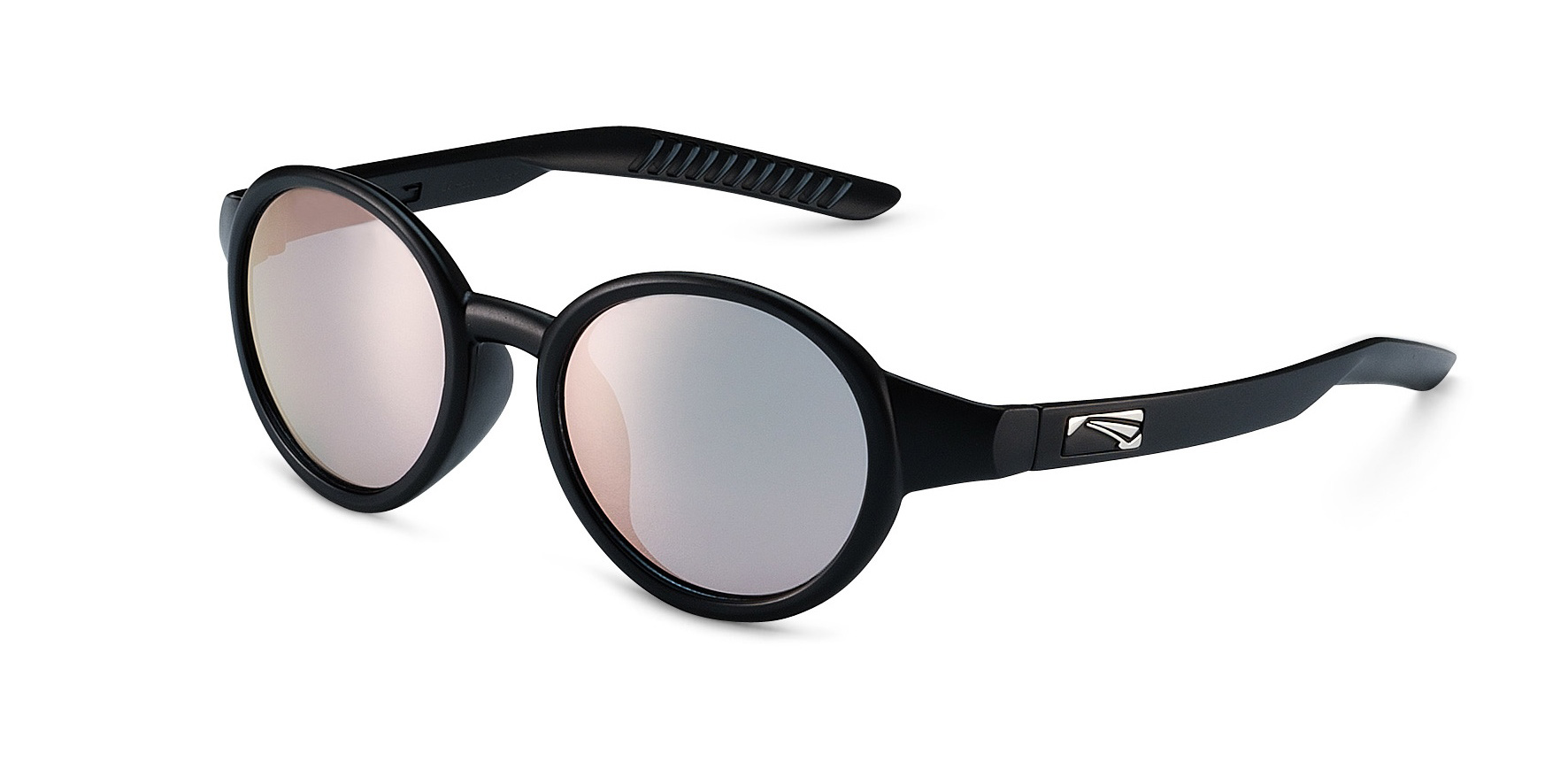 With Carl Zeiss Vision Multilayer PC lenses, Japanese stainless steel hinge screws, and scratch-resistant coating, the Velo sunglasses are built to last.
They're also designed with 6 base curve radius lenses, which basically means they're extra good at catching stray UV rays that other glasses tend to let slip around the periphery.
Shape-wise, the Velo's have a little less coverage than some of the other models we're reviewing here, which makes them extra suitable for people with smaller face shapes.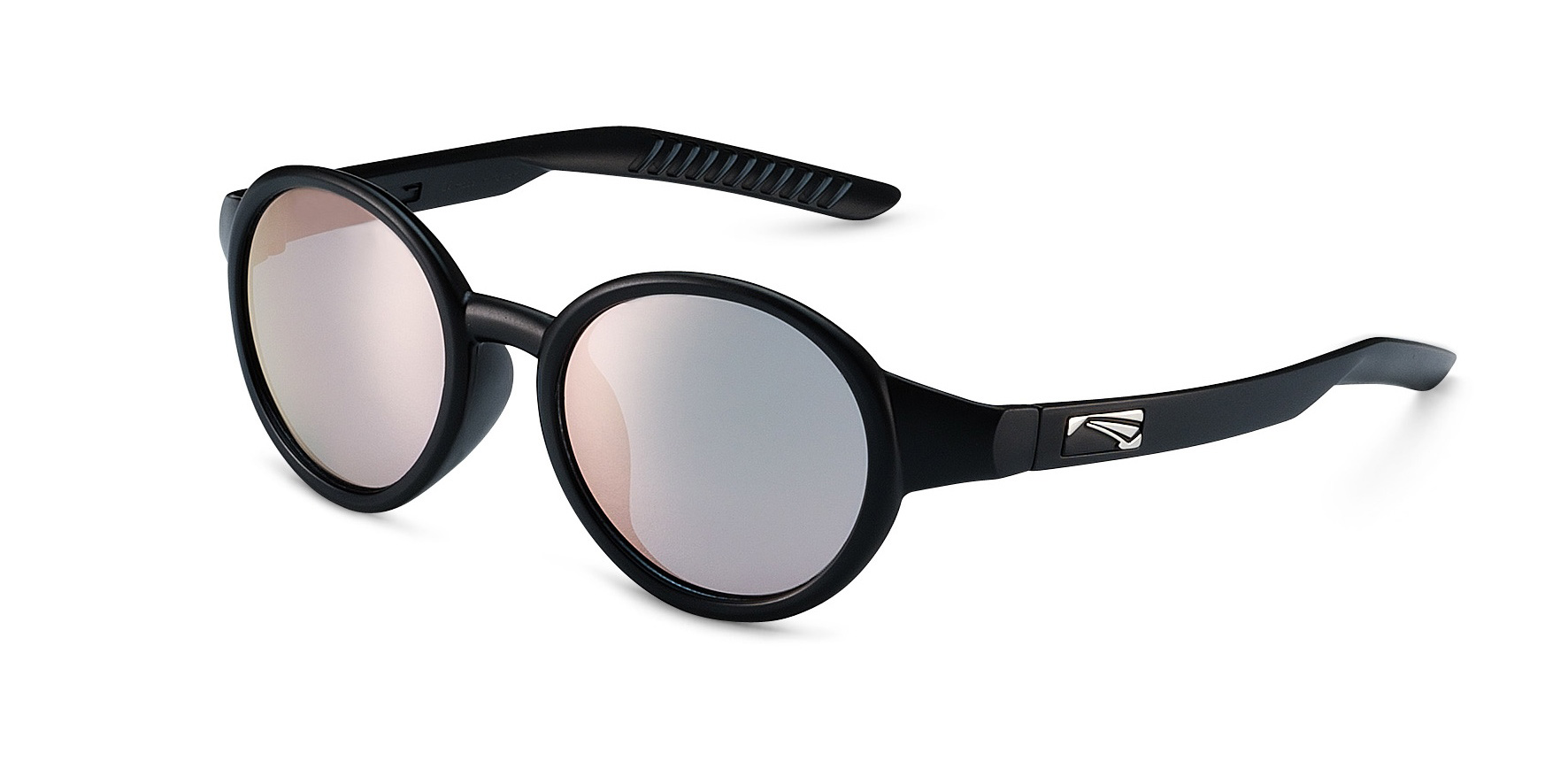 Velo
The price of "Velo" varies, so check the latest price at
For those who prefer a pair of shades with extra coverage, the Twist is a must-have (as in, Jim sees a picture of them and immediately-must-have-them. True story!).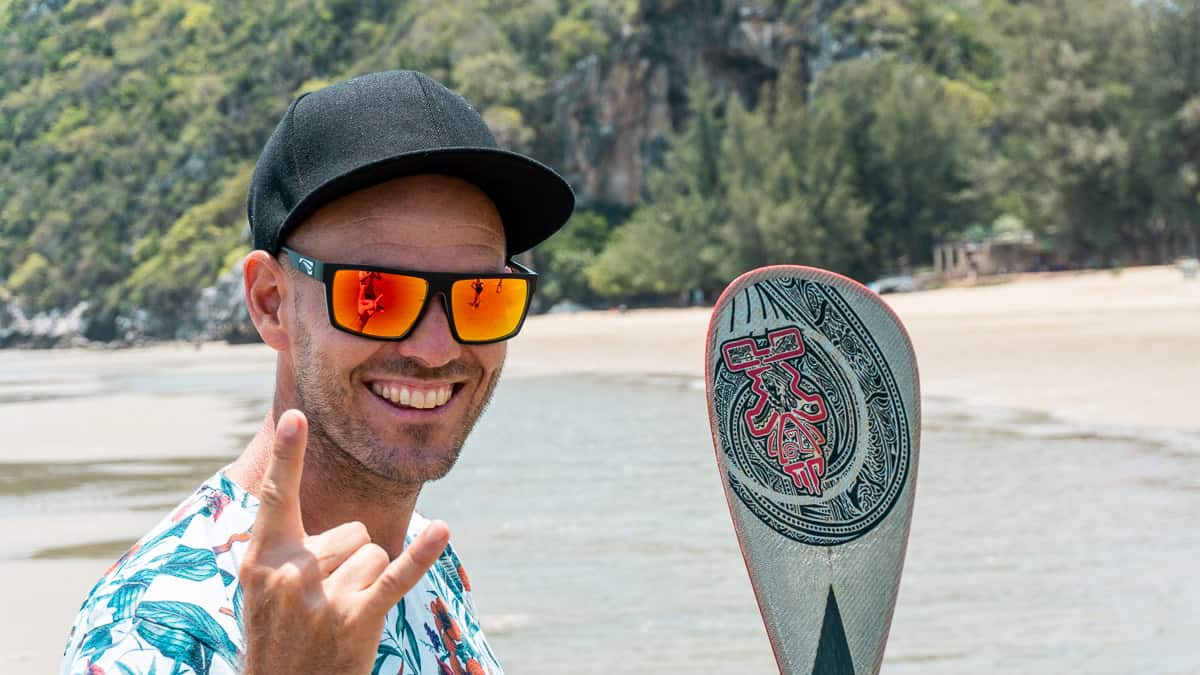 They're 100% UV protective, scratch resistant, and thanks to their super strong T90 frames, they're also extremely durable whilst still being lightweight. WINNING!
They come in a range of frame/lens colour combos, from turtle shells to classic black to fire engine red, for those who fancy a pop of colour.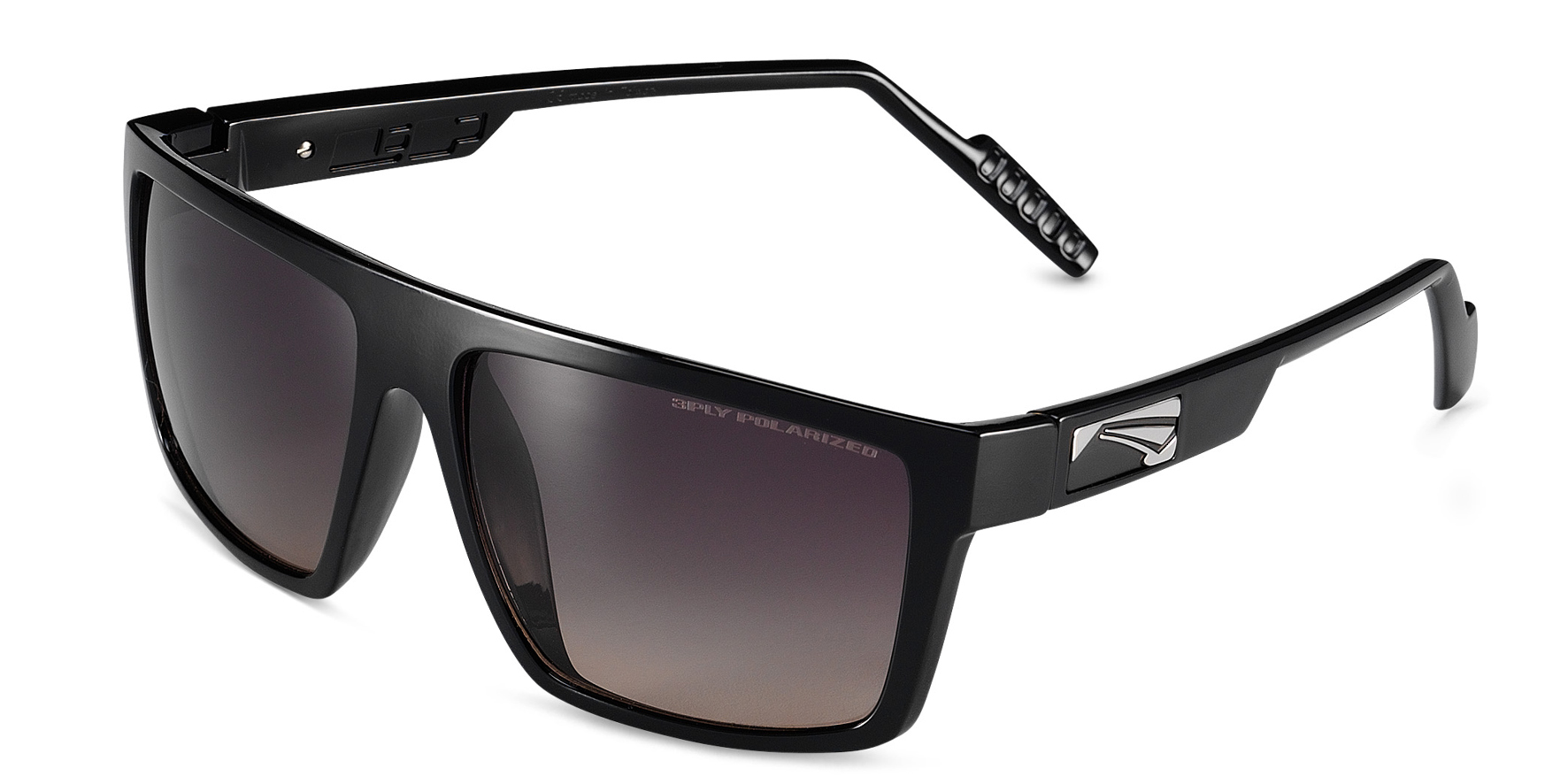 Twist
The price of "Twist" varies, so check the latest price at
With all the standard quality specs like stainless steel screws, scratch resistance, and T90 frames, the Mobe sunglasses also come with high-quality Zeiss lenses.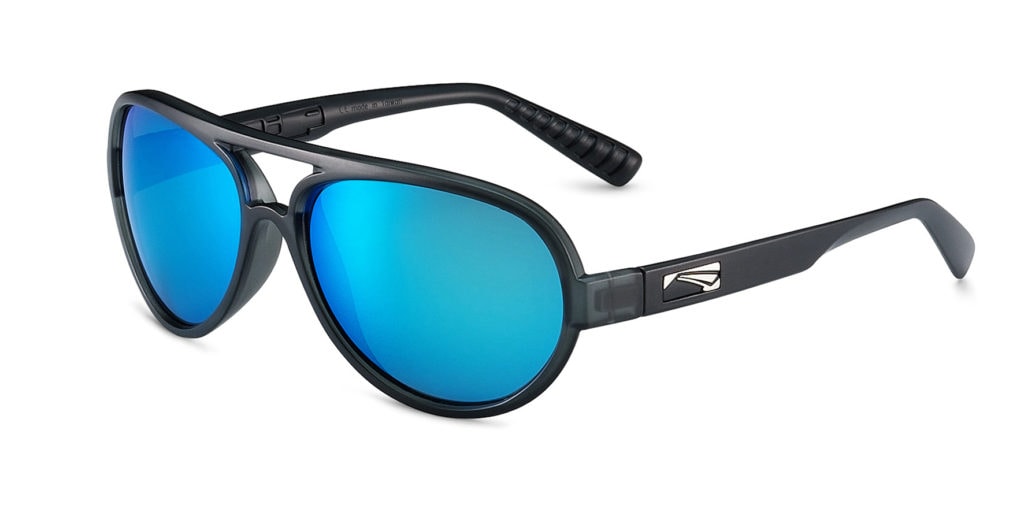 In fact, these quality sunglasses are kitted out with some fancy pants C39 gradient lenses, which essentially means they're extra resistant to things like glare, aging, and chemicals.
Seriously though, CR39's are known to be about as close to mineral glass as any lenses come in terms of their clarity. So if you're the kinda person who whips on a pair of insanely good quality sunglasses and immediately thinks "oooooh, look how nice the world looks" (umm, me) then the Mobe's are bound to be right up your street.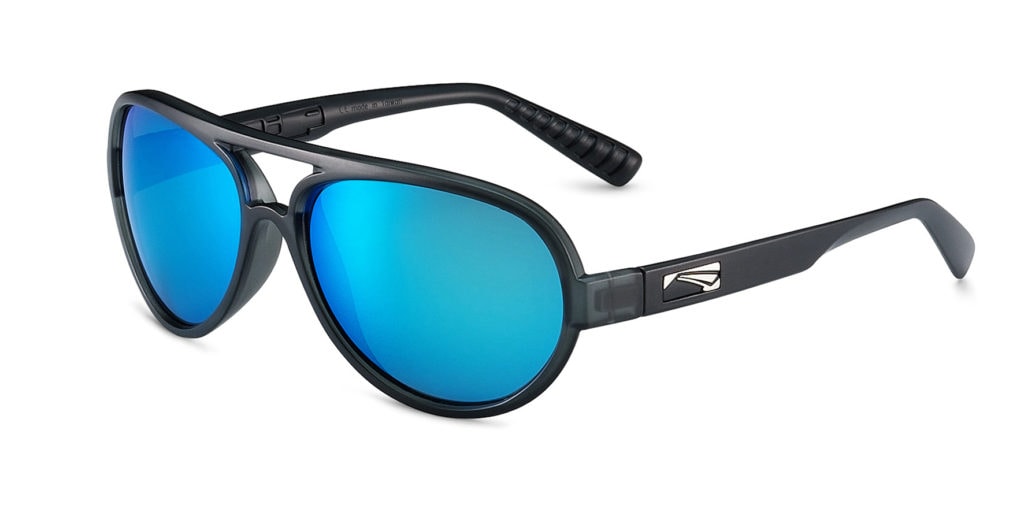 Mobe
The price of "Mobe" varies, so check the latest price at
Named after the legendary surf break in the Philippines, the Cloud 9 sunglasses are designed with surf style in mind. They're simple, sporty, and still pretty minimal, giving you the option to go understated with classic black frames or kick things up a notch with their zingy smoke/blue mirror Zeiss lenses.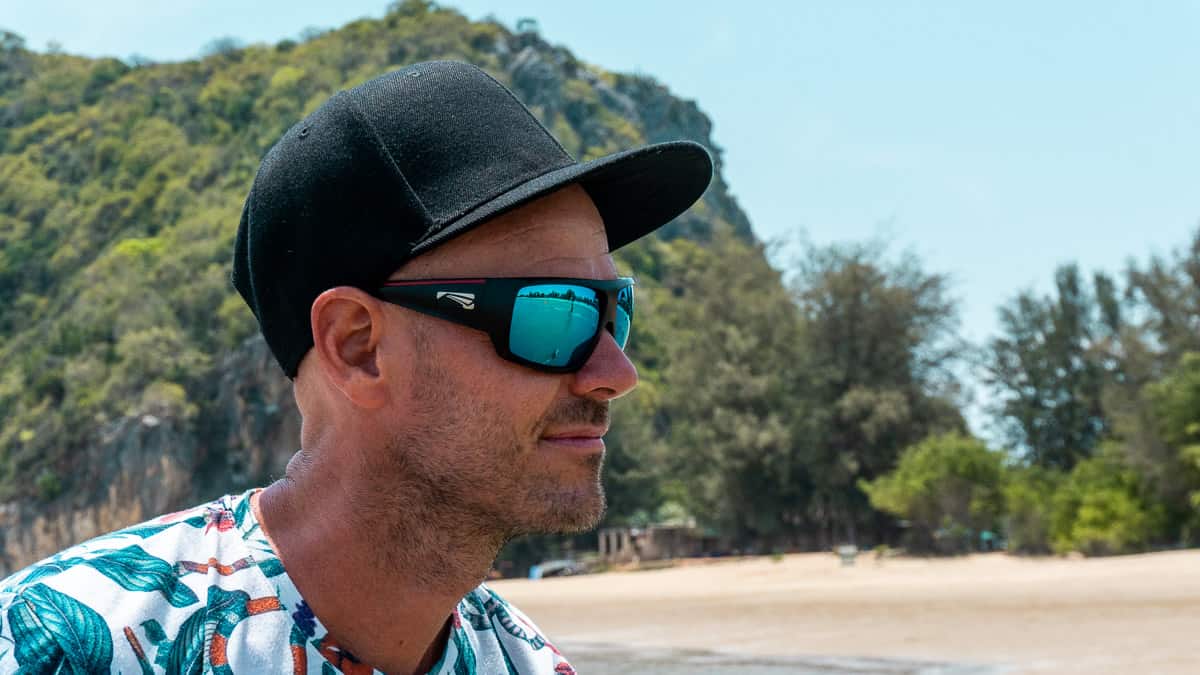 The Cloud 9 sunglasses also rock some decentered 8 base curve radius lenses (remember we talked about base curves earlier? REMEMBER?!) which makes these sunglasses insanely good at protecting your eyes from pesky UVA and UVB rays.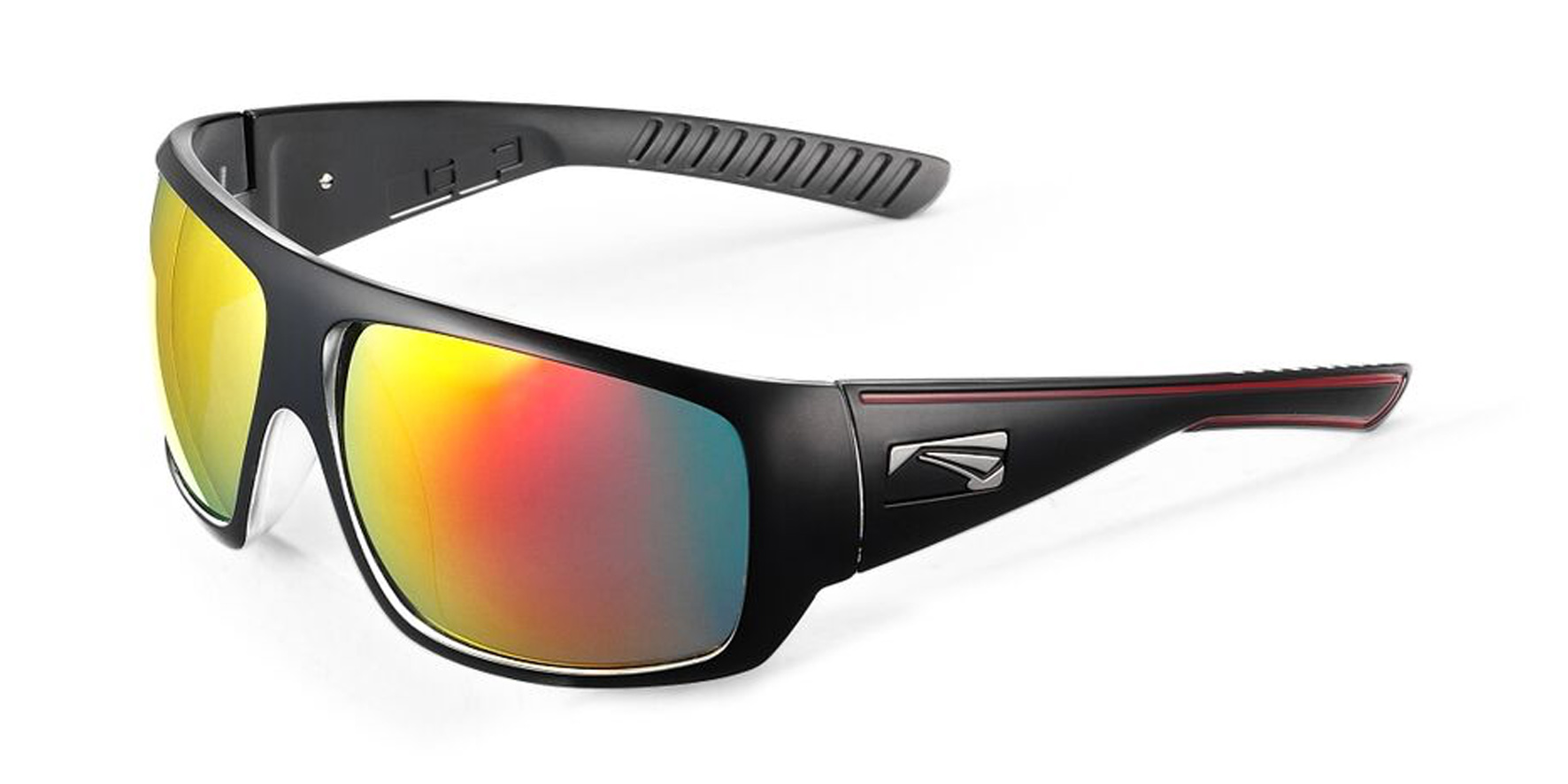 Cloud 9
The price of "Cloud 9" varies, so check the latest price at
Durable, flexible, and seriously lightweight, the supersized Rose glasses are all about big coverage and big style.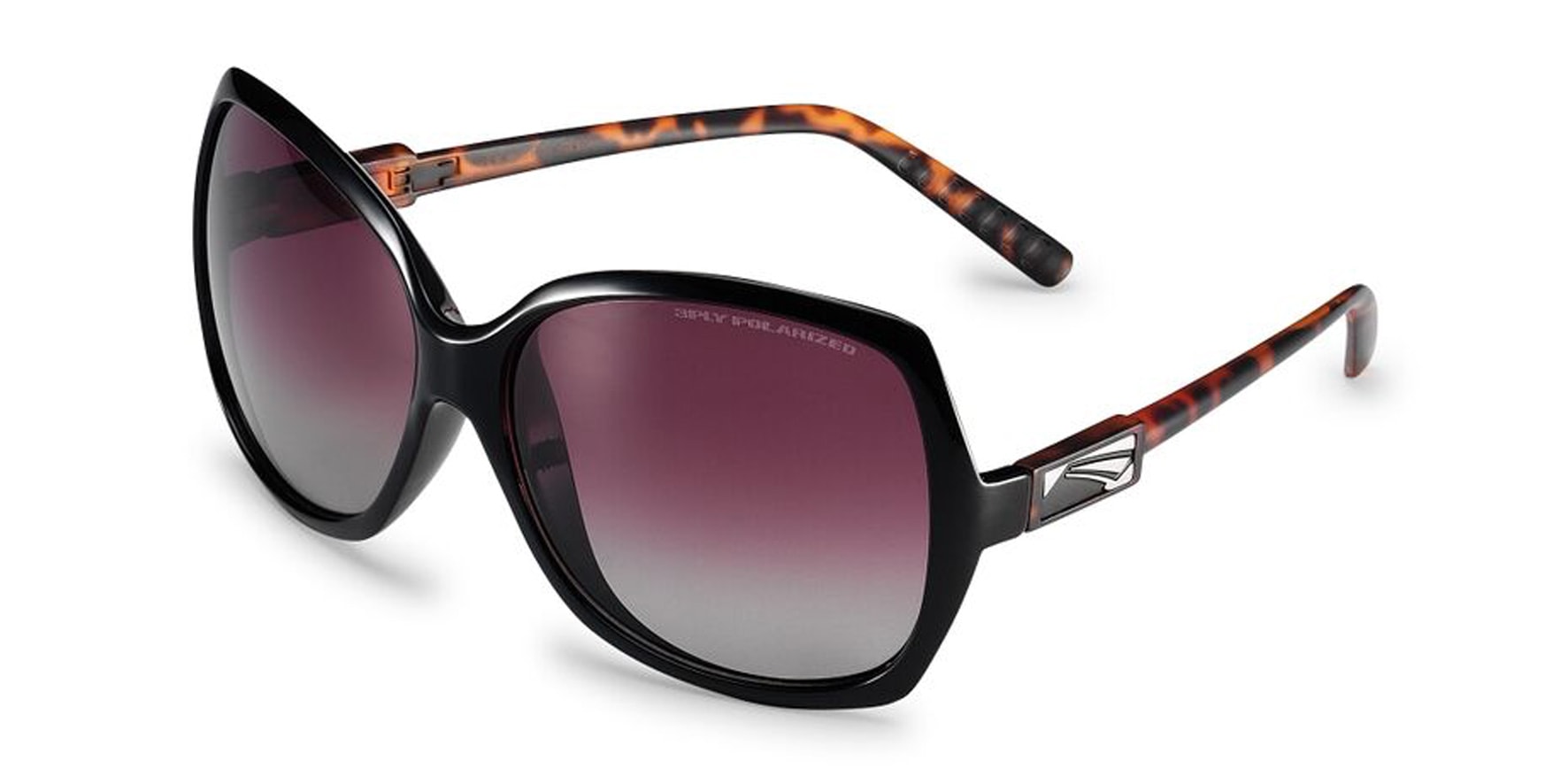 The lenses in these bad boys are (of course, Zeiss made) polarized, too, meaning they're just as perfect for wearing to the beach as they are in the city- or anywhere you might be exposed to lots of shiny things. Maybe a diamond mine?
If you dig the Rose sunglasses, make sure you check out the turtle shell frames with the purple gradient lenses; those guys are killer.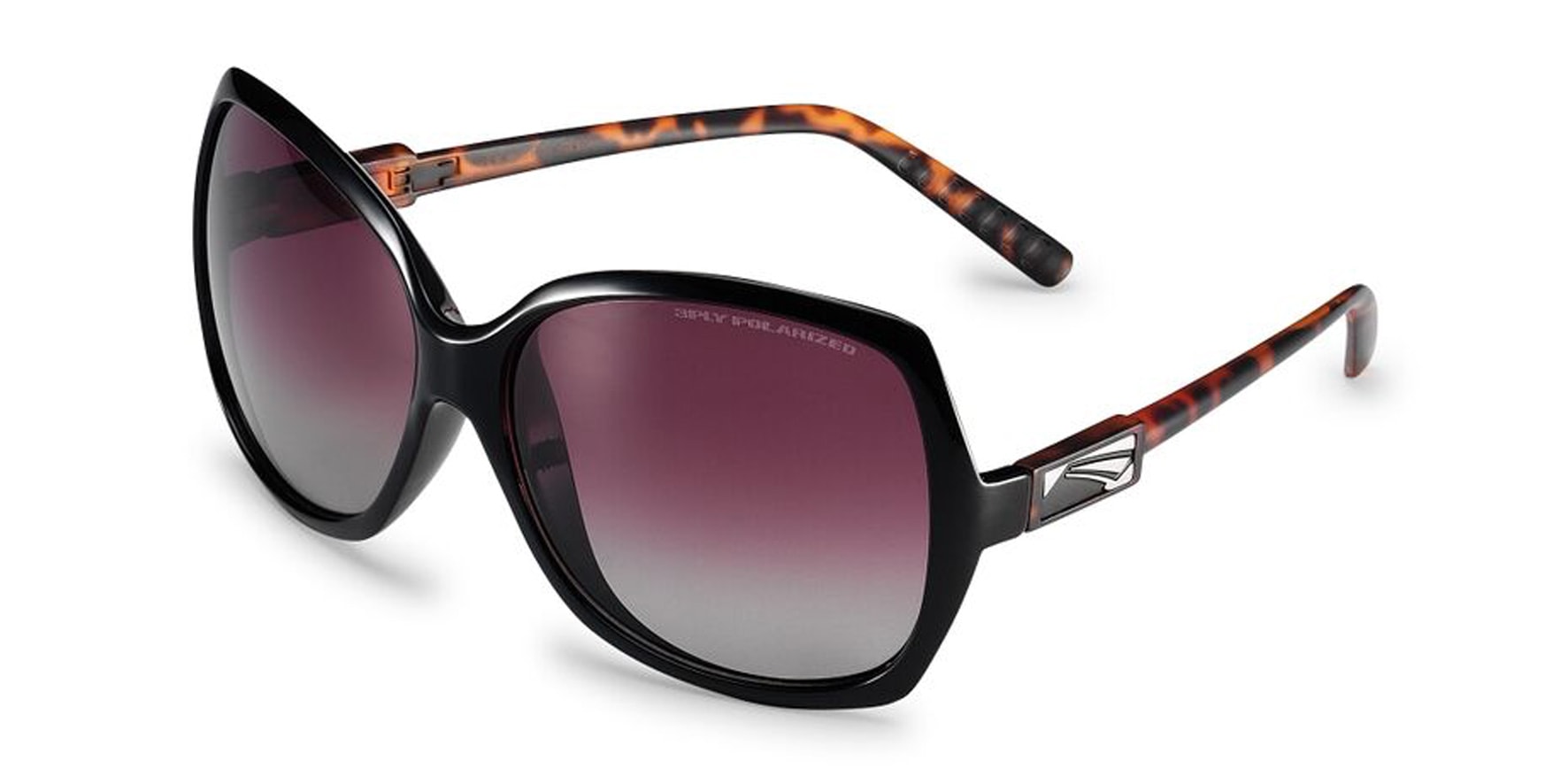 Rose
The price of "Rose" varies, so check the latest price at
Fun fact:
Did you know that the 'arms' on sunglasses aren't actually called arms? I know, SHOCKING. They're called 'temples'. Don't say I never taught you anything!
Anyway, to the point:
The Rock sunglasses are fitted with extra-wide temples and full coverage lenses, as well as the bomb-proof T90 frames, Japanese stainless steel screws, and of course the fantastic German Carl Zeiss lenses.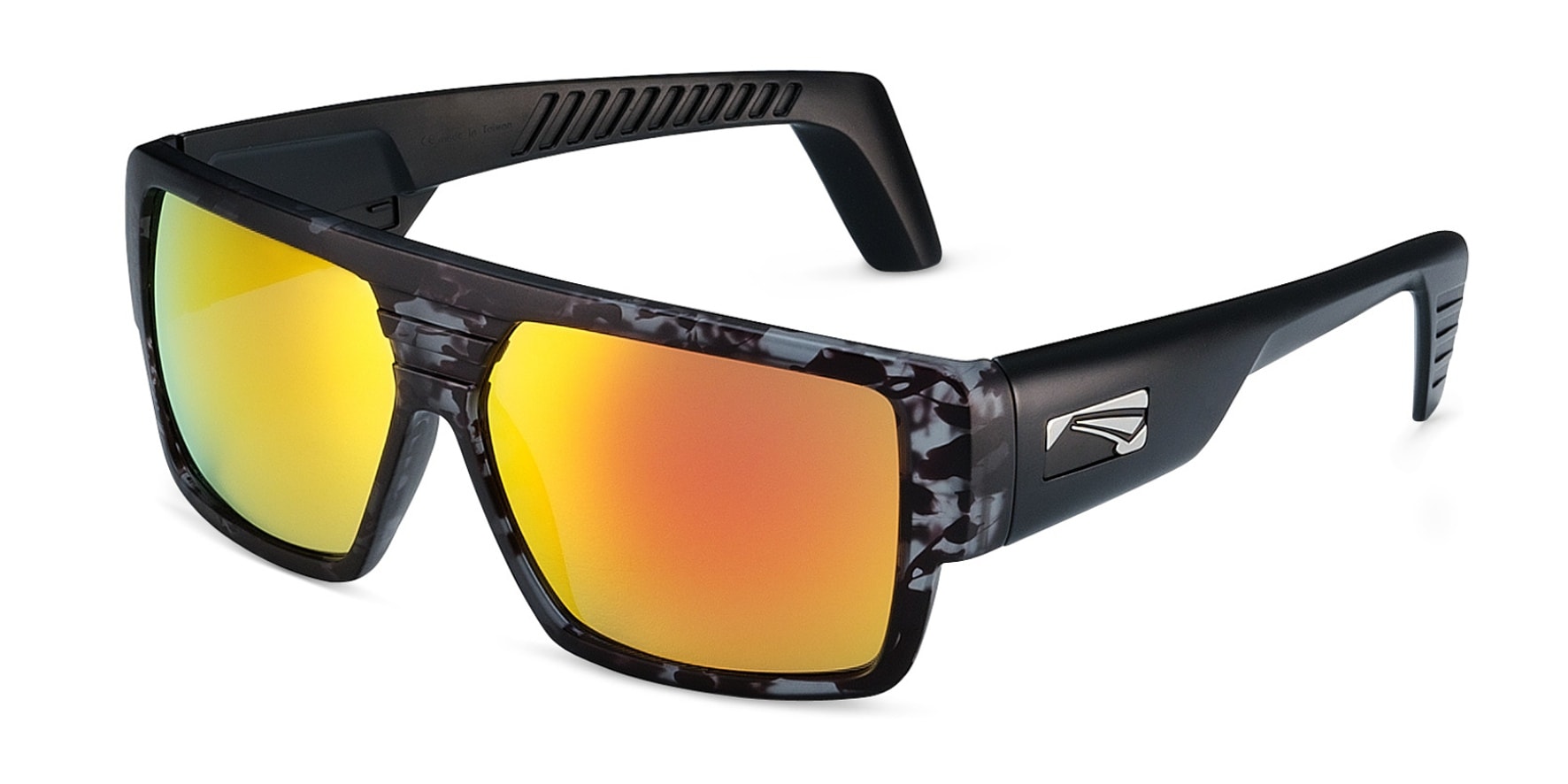 These sunglasses are also polarized, too, meaning you'll have optimal visibility, clarity, and glare resistance when you're near reflective surfaces like water.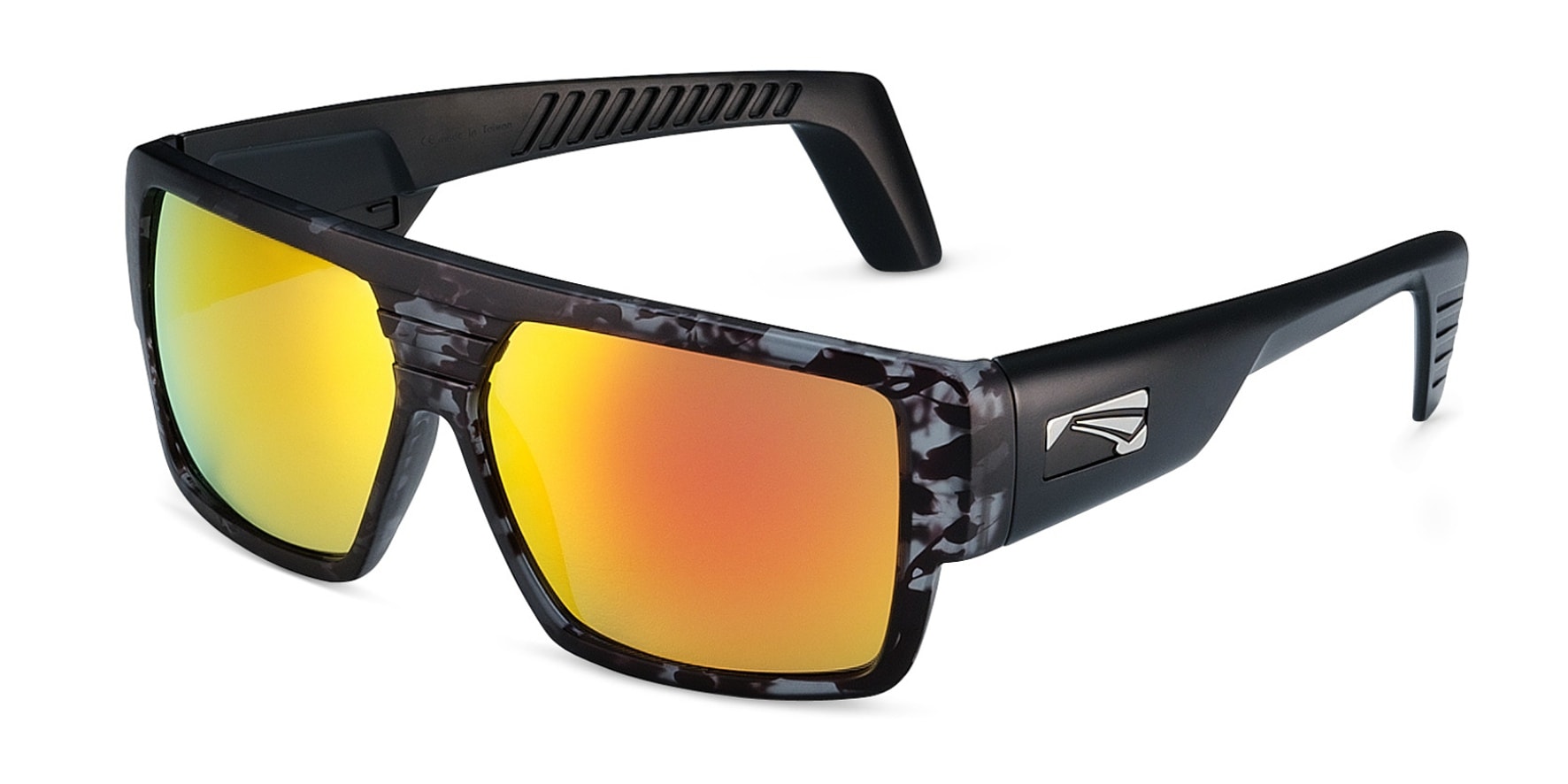 Rock
The price of "Rock" varies, so check the latest price at
Ahhh, finally- the Jazz, aka my favourite of all of LiP's awesome sunglasses with Zeiss lenses.
I often think it's really challenging to find glasses that suit my face shape (which is, umm… round-ish. Just -ish. Not like the moon. Nobody calls me Moonface Grace, that's not a thing).
Behold- the Jazz! Flattering frames that are also unbelievably durable, hence why they're my go-to travel sunglasses. I've taken mine around the world and they're still living to tell the tale.
6 base curve radius lenses, 100% UV protection, stainless steel screws, and T90 frames make the Jazz sunglasses tough as nails. Invest in these guys, and you won't be replacing them in a hurry.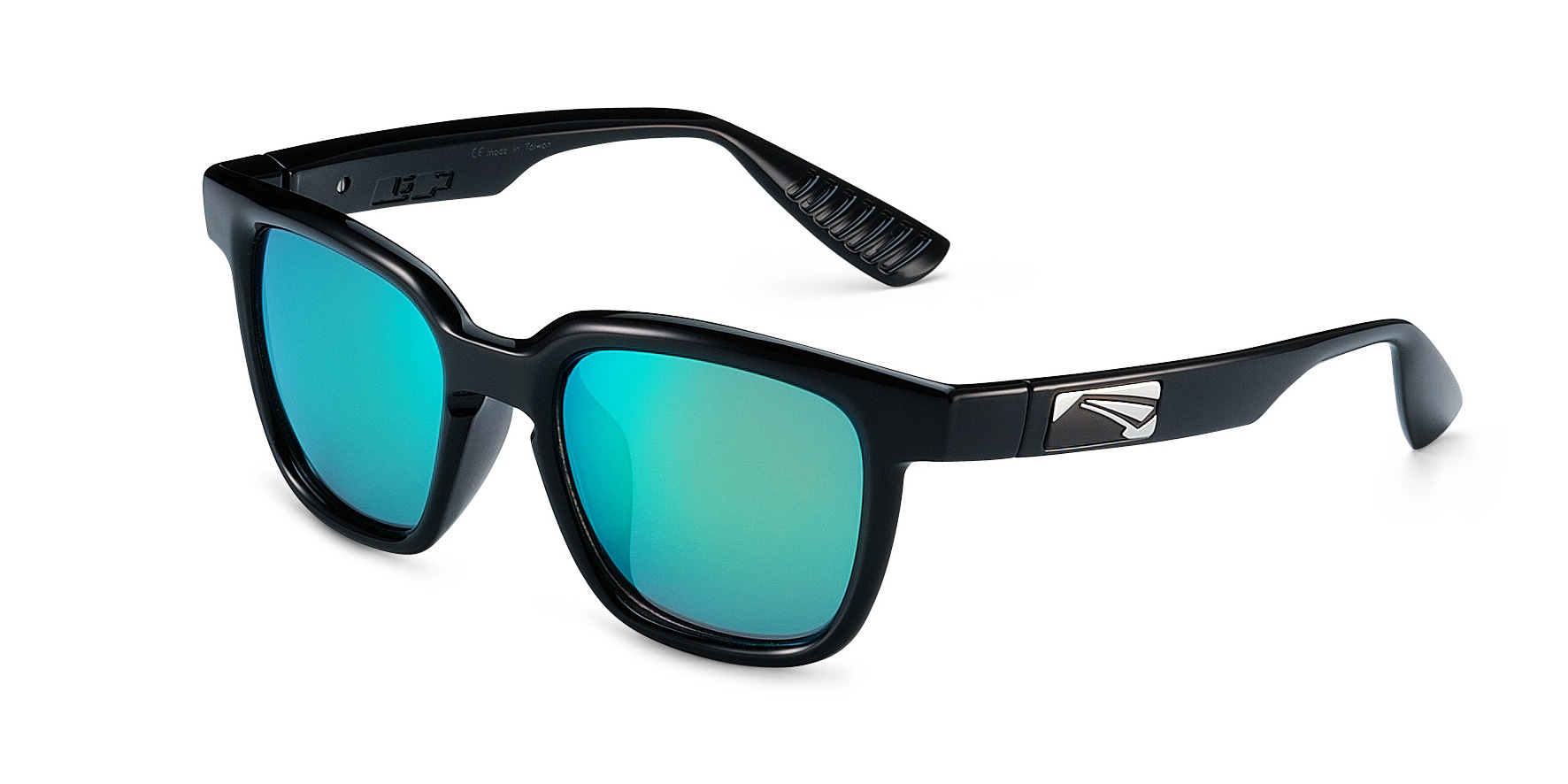 Jazz
The price of "Jazz" varies, so check the latest price at
Psst: extra tips for maximising the lifespan of your glasses coming up in the next section!
Extra tips for choosing your sunglasses with Zeiss lenses
From someone who's worn the shite out of her own shades, there's one thing I'll tell you:
If you're concerned about the longevity of your glasses, it's pretty safe to say that LiP come out top of the pile over most other brands (in my experience, anyway). That said, there are some things to keep in mind in order to maintain your glasses for the longest time possible:
First and foremost, they need to be cleaned and cared for like any other piece of kit- especially if you're taking them to the beach regularly and spending time around salt water.
Salt water, when left to dry over and over on the lenses, will damage the finish (yes, EVEN on the amazing Zeiss lenses). To prevent this, simply rinse your glasses with fresh water after they've been exposed to salt water.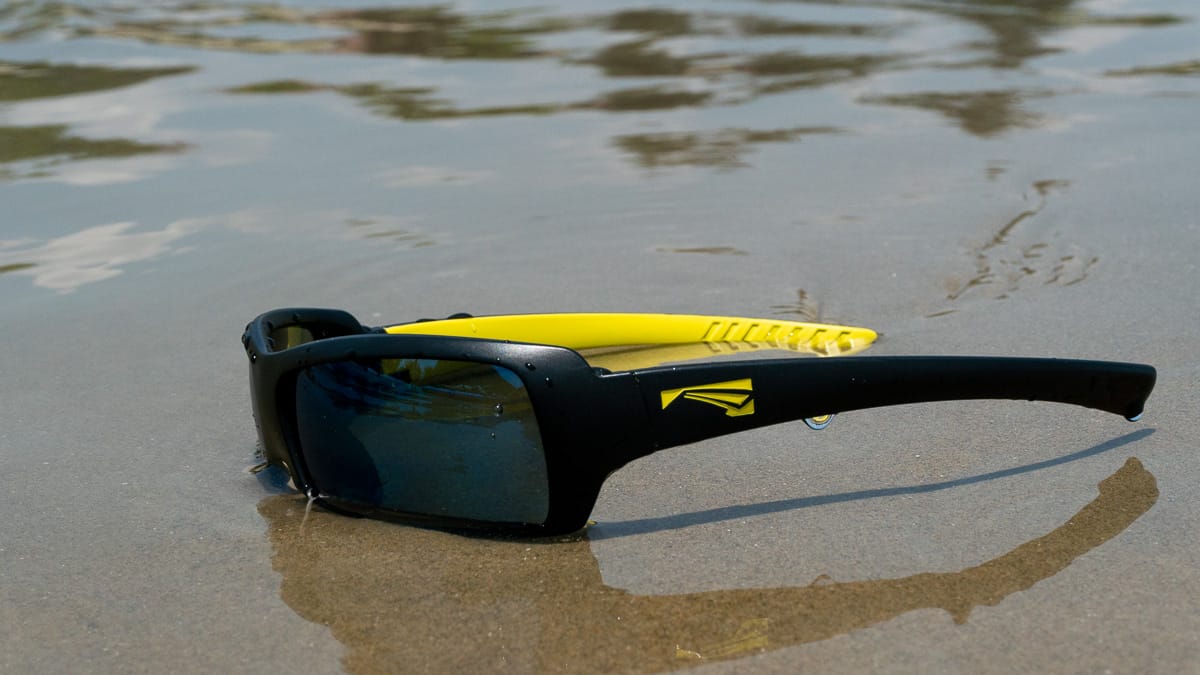 Next tip- and this may be one of contention but I'll say it anyway- is about the coloured, mirrored lenses.
Now, I love the funky colours as much as anyone; the first pair of LiP's Zeiss sunglasses that I got had mirrored green lenses.
Thing is, these kinds of lenses tend to get scratched really easily- even with LiP's high quality scratch resistant coating. Even if you take really REALLY good care of them, it's just a matter of when, not if.
So if you're particularly set on keeping your next pair of sunglasses with Zeiss lenses for a super long time, I'd recommend choosing a simple smoke/black lens, which will be much more likely to stand the test of time.
Wrapping up our hunt for quality beach sunglasses
LiP's Zeiss lenses sunglasses are our favourites on the market for a number of reasons:
They're super high quality sunglasses.
The Carl Zeiss sunglasses lenses are second to none in terms of clarity and protection.
They're the best beach sunglasses we've ever come across, thanks to their durability, light weight, functionality- and of course, their awesome aesthetics.
All things considered, LiP's are top rated sunglasses in our books.
Last thing to note is that the company's customer service is phenomenal; they're so responsive and helpful for whatever questions you might have (pre or post purchase). Meanwhile, if you have any questions feel free to drop them in a comment below and we'll get back to you ASAP.
Check out LiP's full collection of sunglasses for more.