Winter comes with many fun activities, all filled with adrenaline. The same adrenaline makes us feel more alive than ever while evolving into better persons with every new extreme sport we try.
Driving the snowmobile is one of the best activities we can try while the snow is on the hills. You can feel a lot of passion, while the snow is flying around you. I tried the snowmobile a few times myself.
There is something about the adrenaline pumping through your veins that makes this activity appealing to a lot of winter sports enthusiasts.
Still, one thing that I remember for sure regarding my ride with the snowmobile is the cold that I felt on my hands while wearing some casual gloves.
I didn't think that I needed something more professional to have a pleasant ride. But now I know that one of the warmest snowmobile gloves is a must.
Best Overall
Weber 17896 Leather Glove
Material: Leather
Color: Black
Great Looking Gloves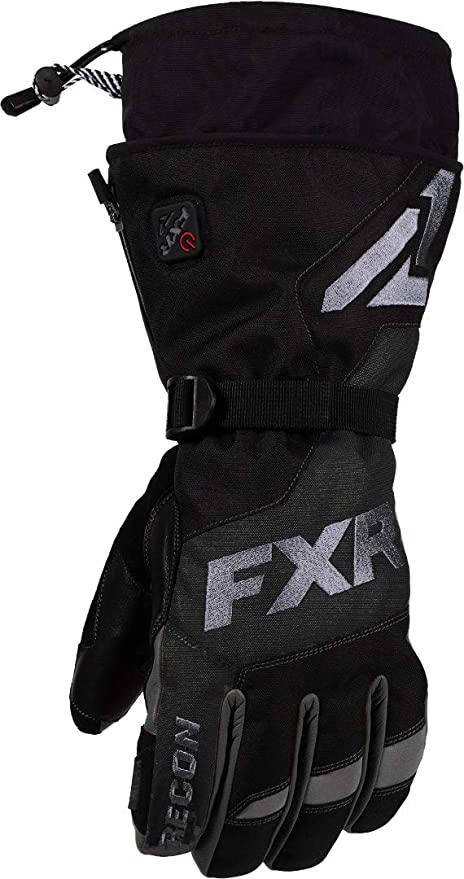 FXR Snow Fuel Snowmobile Gloves
Material: Nylon
Color: Black
Best Utility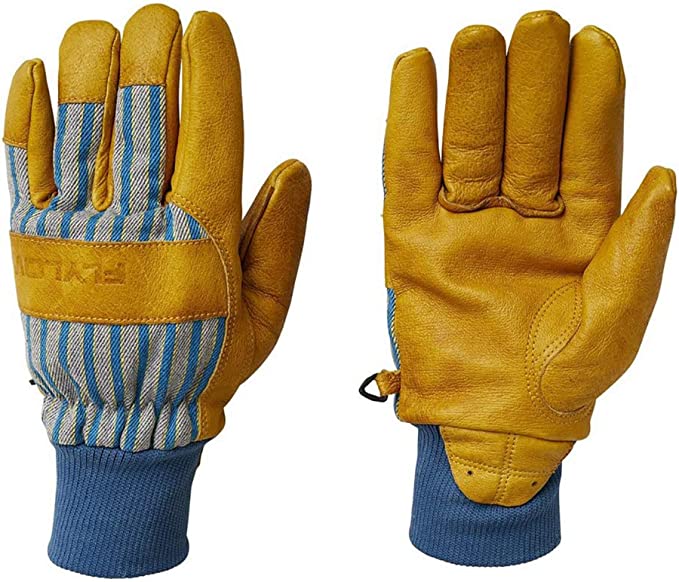 Flylow Tough Guy Gloves
Material: Pigskin leather
Color: Yellow
Perfect, if Warmer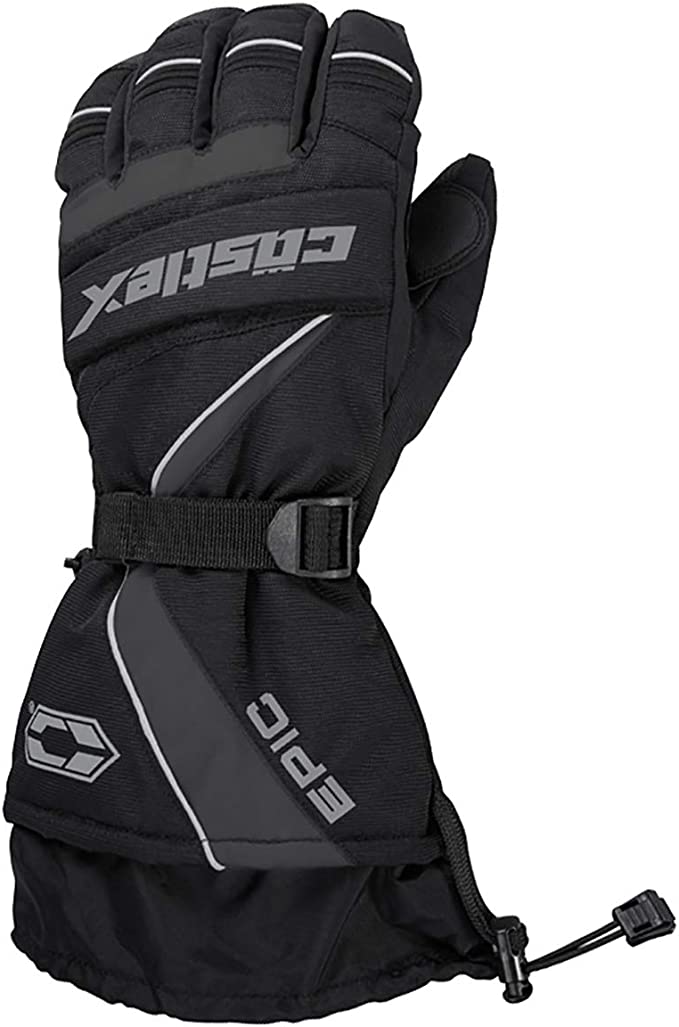 Castle X Epic-G1 Gloves
Material: Nylon, Neoprene
Color: Gray
Best Protection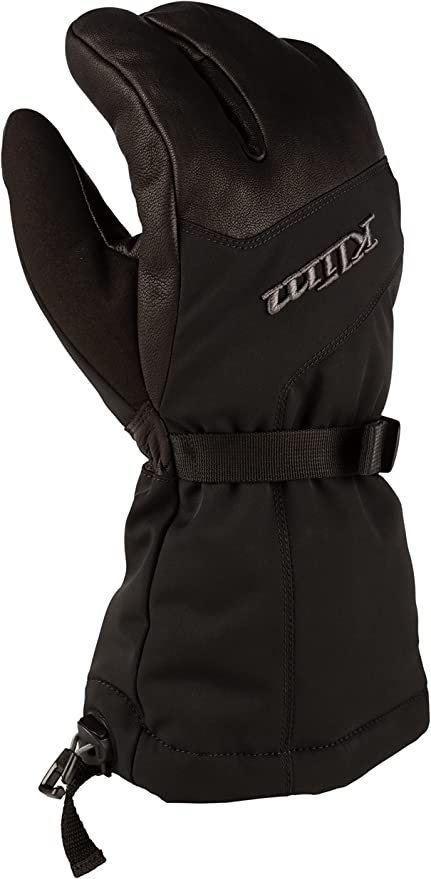 KLIM Tundra Gauntlet
Material:

Leather

Color: Black – Asphalt
Warmest Gloves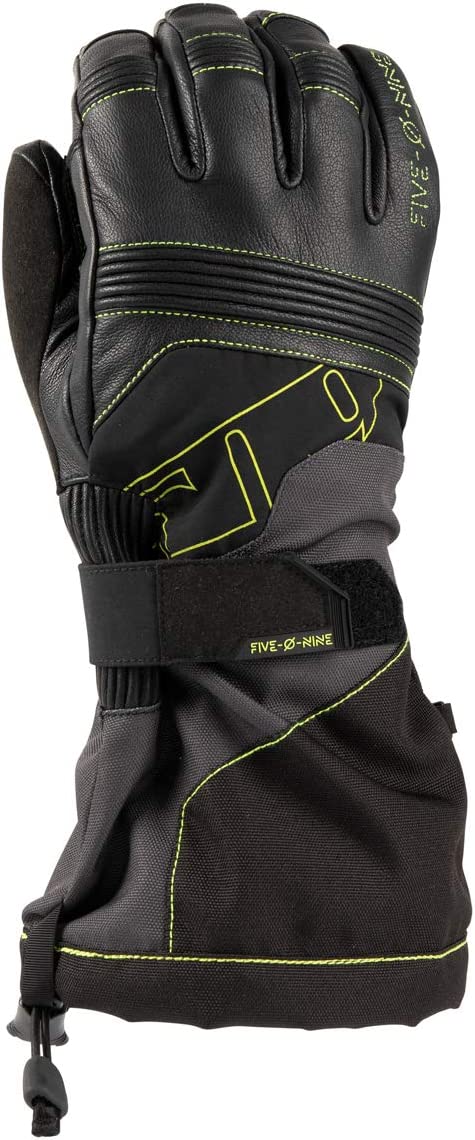 509 Range Gloves
Material: Goat leather

Lime
Best Technology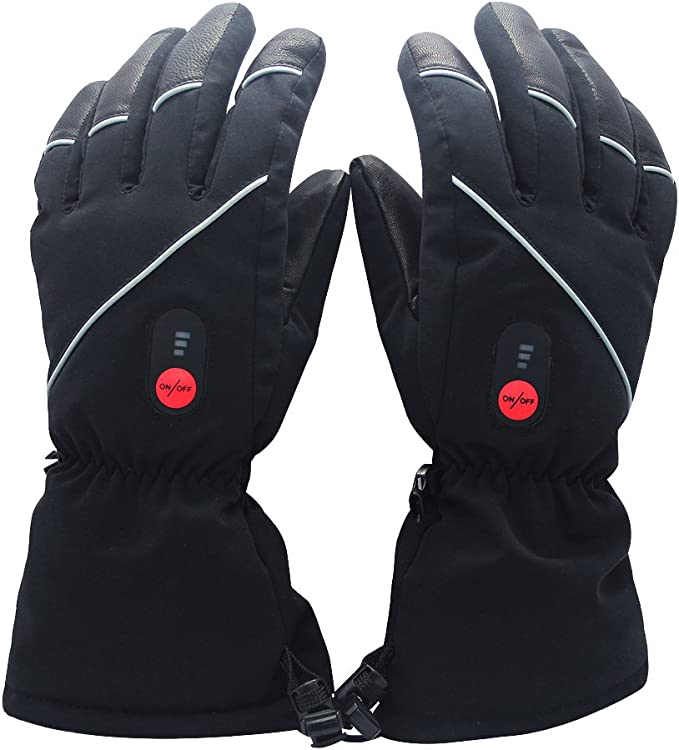 SAVIOR HEAT Heated Gloves
Material: Polyester
Color: Black-S01
Best Insulation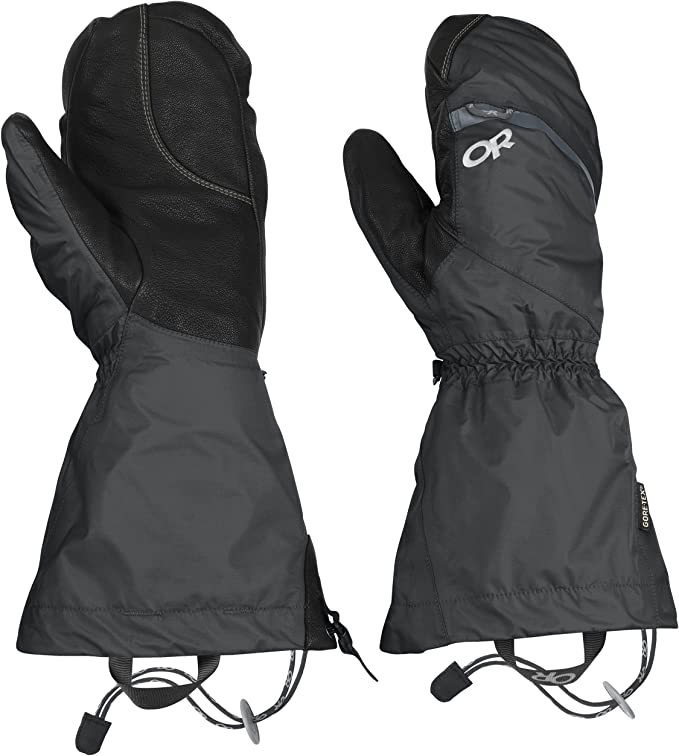 Outdoor Research Alti Mitts
Material: ripstop Gore-Tex

Black
Top 8 Best Snowmobile Gloves
To make your life a bit easier and your ride comfortable, I did some research regarding some top-notch snowmobile gloves that can keep your hands warm and dry while doing an activity that will make you feel more alive than ever.
Who knows, maybe you will find this activity more enjoyable than hiking, unlike me.
I've already recognized that riding the snowmobile is not my favorite thing in the world, but I understand the appeal.
And even though my experience in this area is not that much, I know a fact: Having warm hands is especially important if you are going to be out in cold weather for hours at a time.
This is why I have created this list of some of the warmest snowmobile gloves available today!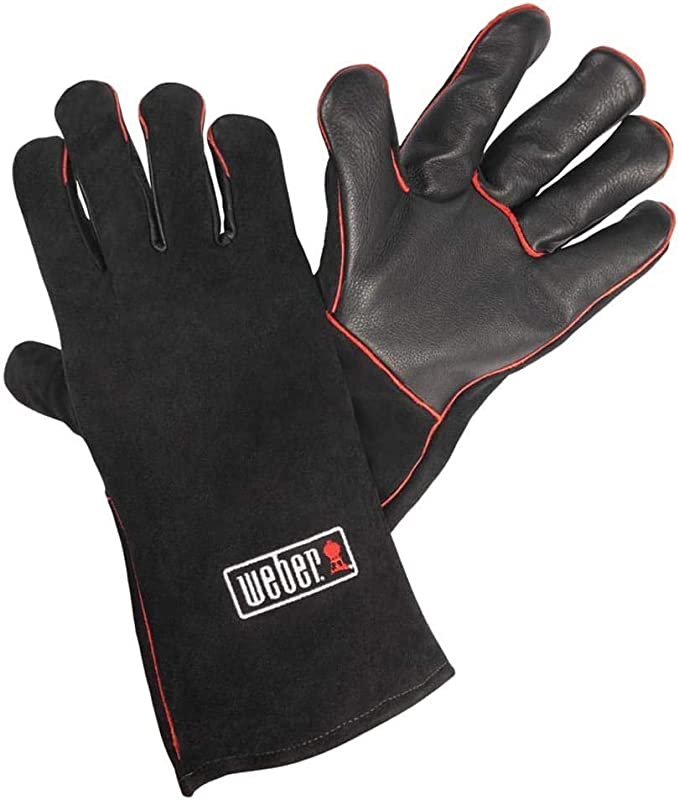 If you look at all the reviews available online, you can say for sure that the FXR Leather Gauntlet Gloves are the best on the market, no doubt about that.
Strong, durable, and water resistant with a leather palm and a gauntlet wrist, these gloves will keep the wind chill off your hands and should last you many seasons.
They breathe well thanks to their insulated design, so they'll be comfortable in any kind of weather.
Well, if outside it's pouring rain, these leather snowmobile gloves will not make magic, but maybe it's better not to be on a snowmobile in that kind of weather.
Also, let's not forget that it is important to measure your hand before purchasing these bad boys because they come in three different sizes: small, medium, and large.
Pros
Pretty durable gloves, especially according to the many user reviews available;
Insulated gloves design, which makes them perfect for a lot of different conditions;
Snowmobile gloves with waterproof capabilities, but this doesn't mean that you should go ride the snowmobile while outside is raining;
Affordable, with a pair costing around $35.
Cons
They are not the best-looking snowmobile gloves.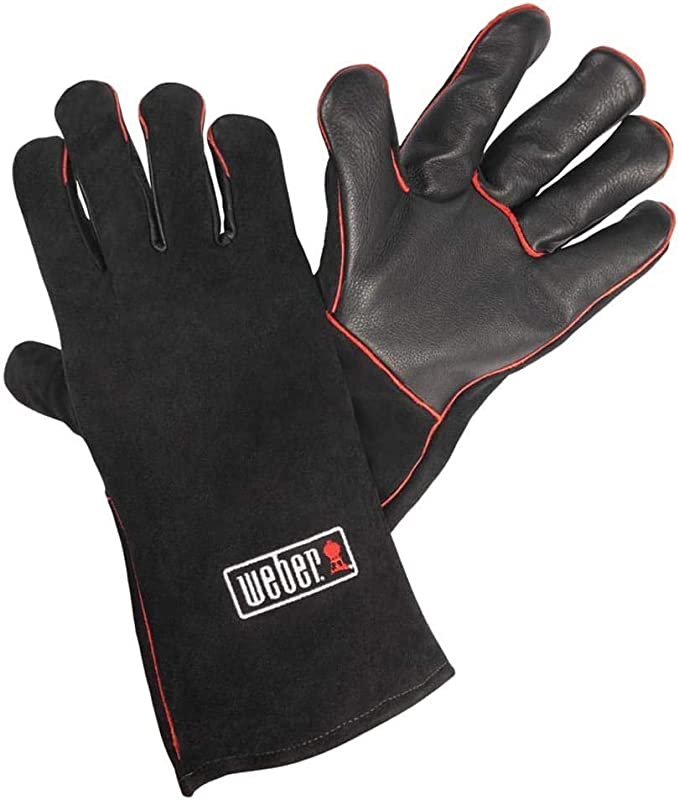 Weber 17896 Leather Glove
The price of "Weber 17896 Leather Glove" varies, so check the latest price at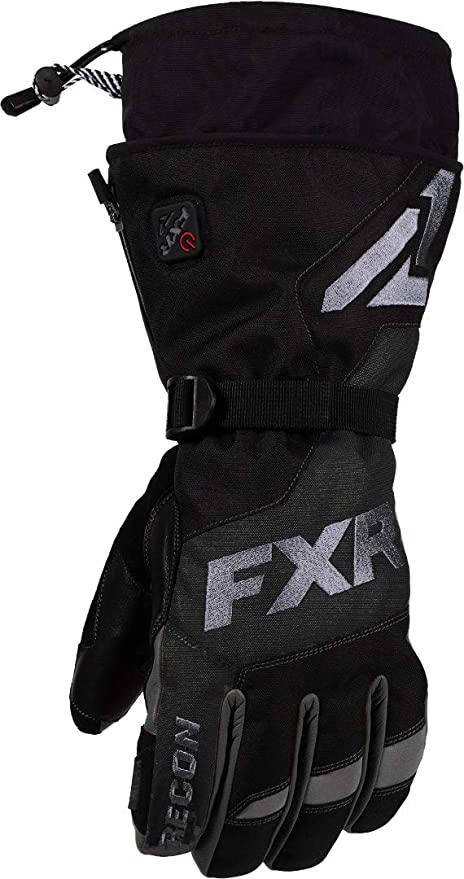 The FXR Snow Fuel Snowmobile Gloves are the best-looking, at least in my humble opinion. I find them giving a badass vibe, while not looking as industrial as the FXR Leather Gauntlet Gloves.
Tough on the outside, soft on the inside. This glove has it all: waterproofing, breathability, Thinsulate insulation, and grip.
The leather construction is tough enough to withstand abuse but still keeps your hands toasty warm when you need it. A Velcro wrist strap keeps the gloves secure while you're tearing up snow on your snowmobile.
The gauntlet design keeps snow from sneaking up your sleeve, and a strap keeps the gloves secure.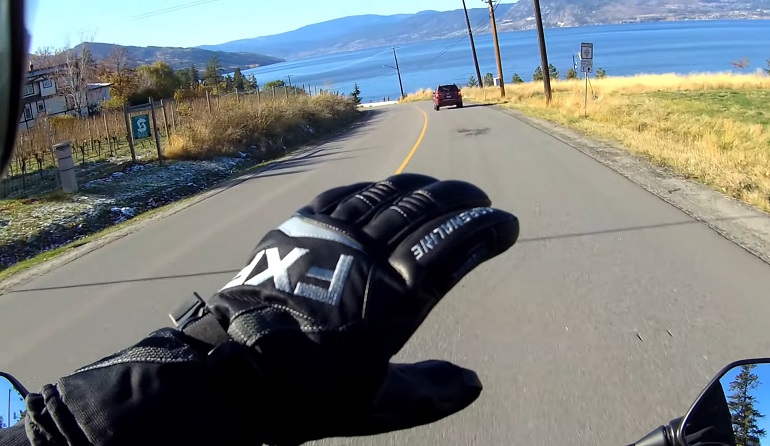 The leather palm is tough enough for gripping bars but soft on the inside, so you don't feel like your hands are getting cut off by leather. It seems like they are the perfect combination of warmth and comfort.
Pros
Great style;
Durable gloves that you can use multiple seasons;
Warm and secured thanks to a wrist strap;
Keep your hands dry thanks to waterproofing capabilities;
Thinsulate insulation.
Cons
Really expensive, at a price of about $255.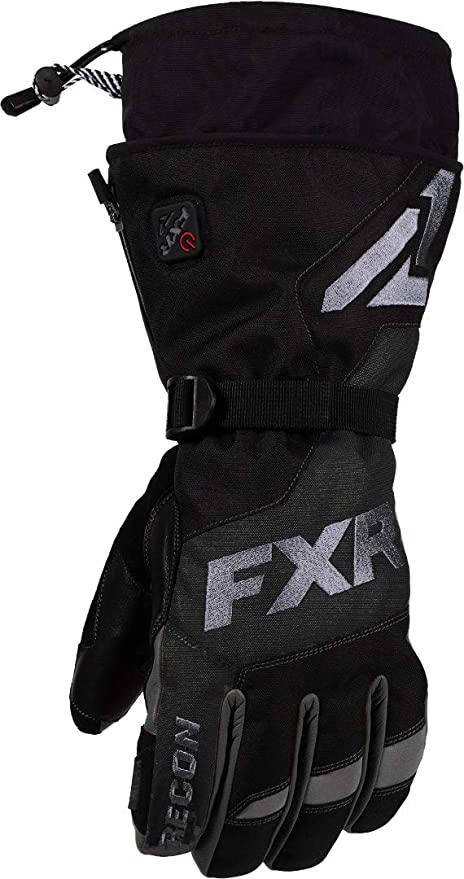 FXR Snow Fuel Snowmobile Gloves
The price of "FXR Snow Fuel Snowmobile" varies, so check the latest price at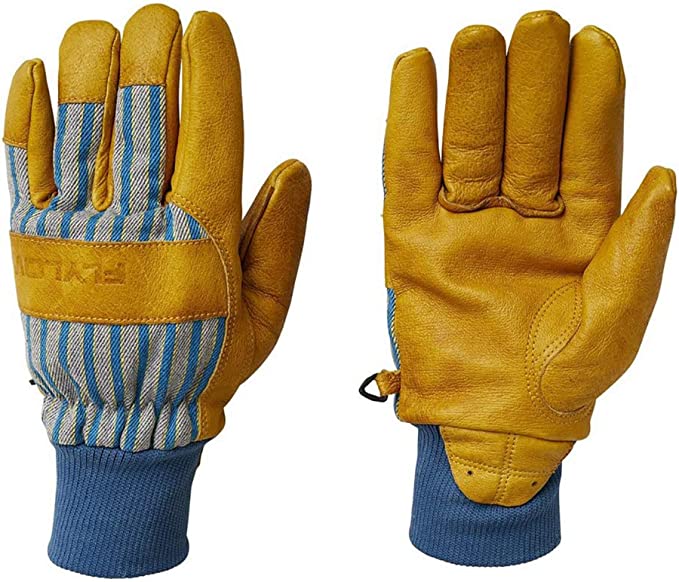 The Flylow Tough Guy Gloves are a mid-priced option that provides all-around comfort.
These gloves feature a woven nylon shell and 100g Primaloft Gold insulation, which will keep your hands warmer but not sweaty on even the most frigid days.
They also have leather palms and thumbs for added durability, plus breathable mesh inner liners to make sure your hands don't get too hot—and touch-screen-compatible index fingertips for easy smartphone use.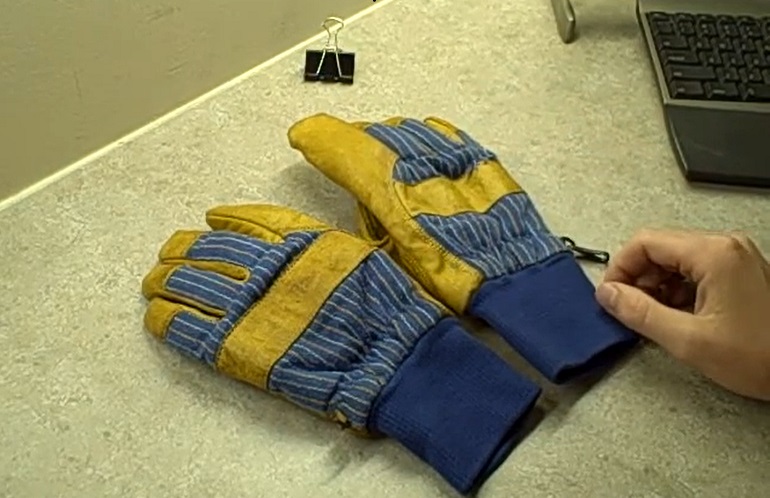 So you can use them with your smartphone if you want to reconfigure your path.
The back of each glove features reflective piping for increased visibility in low-light conditions.
Pros
Fingertips compatible with smartphone usage;
Good insulation, given the fact that these gloves come with 100g Primaloft Gold;
Really durable, because the palms and thumbs are covered in leather;
The price is okay, at $45.
Cons
Sized for small hands, which means you can find them difficult to get on your hands even if you buy an extra large pair.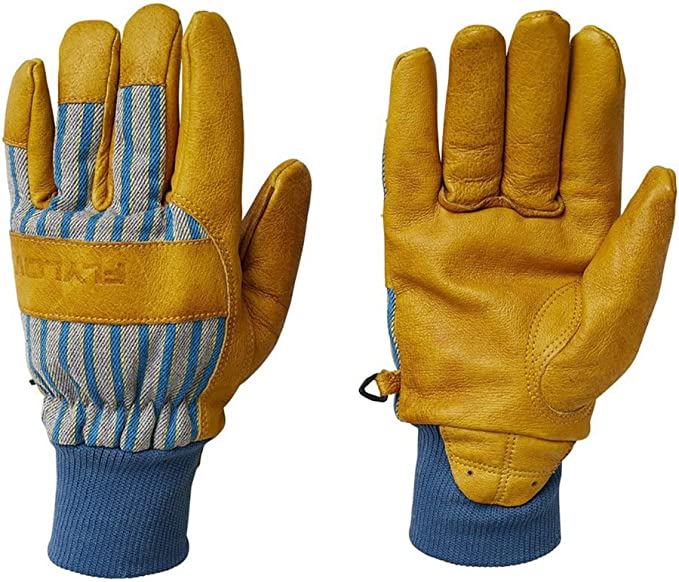 Flylow Tough Guy Gloves
The price of "Flylow Tough Guy Gloves" varies, so check the latest price at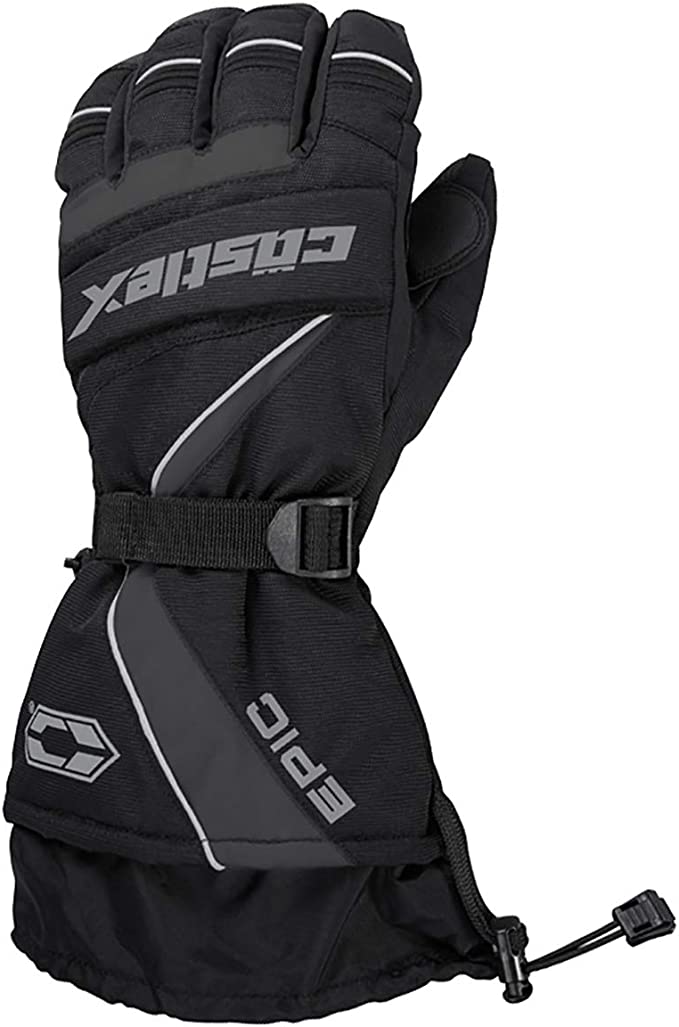 The Castle X Epic-G1 Gloves are made from leather and synthetic materials, making them waterproof and breathable. These gloves feature a gauntlet style that provides a good grip on the palm and fingers while also offering good protection in the knuckles and fingers.
They are attractive, with an eye-catching design, but I could give up the nice design if they were a bit warmer.
While looking at all the feedback from users, I can tell that these gloves are not the best on the list when it comes to keeping your hands cozy in really cold weather.
Still, if you want to go with the snowmobile during warmer days when the sun is shining, then these could be perfect for you, given the fact that they seem really comfortable.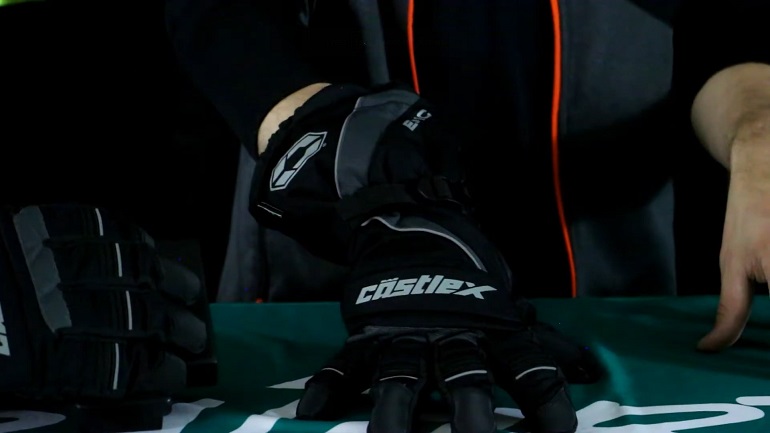 Pros
Comfortable with high breathability;
Waterproof, so getting snow on them will not make them wet;
Great design.
Cons
Not as warm as they should be;
The price is a bit high – around $80 – if we take into account that they aren't great for cold weather.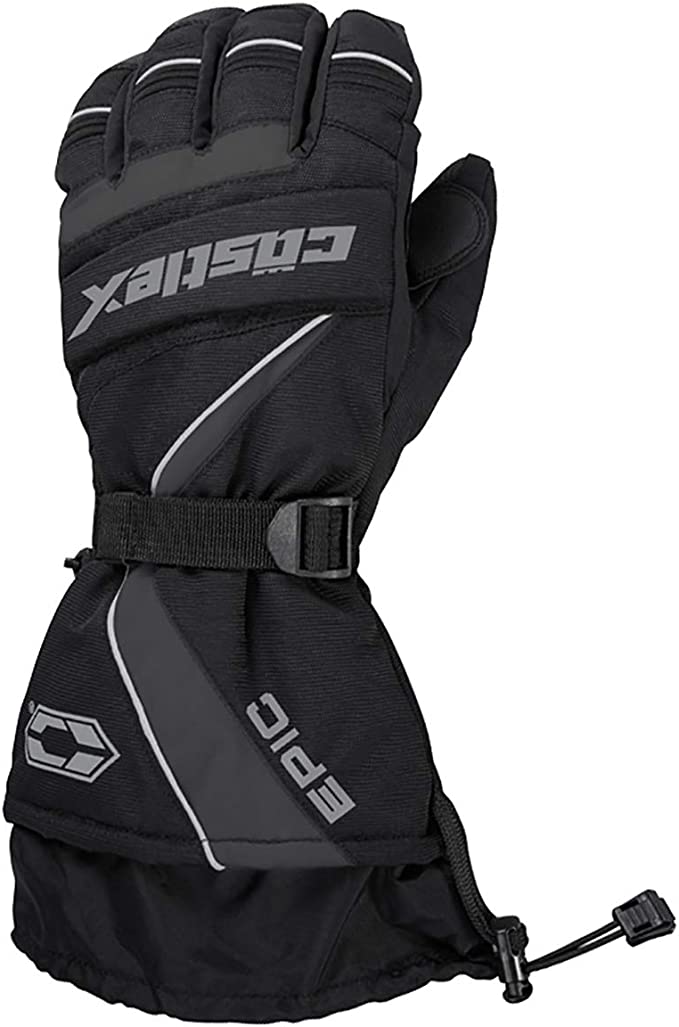 Castle X Epic-G1 Gloves
The price of "Castle X Epic-G1 Gloves" varies, so check the latest price at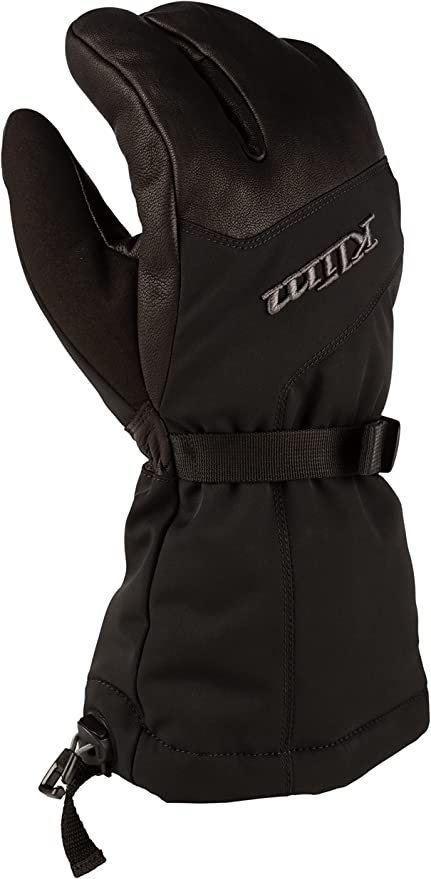 If you're looking for a glove that offers warmth and extra protection while still allowing you to use your hands, the KLIM Tundra Gauntlet is the right choice.
The gauntlet style design offers full coverage of your hand, but with the index finger and thumb exposed to allow you to use touchscreen devices or operate small tools.
The Tundra Gauntlet has a waterproof and breathable membrane that keeps rain out, plus a polyester outer shell that helps keep the wind out as well.
With its warmth rating of -25°F/-32°C, this glove will keep your hands warm even in extreme conditions.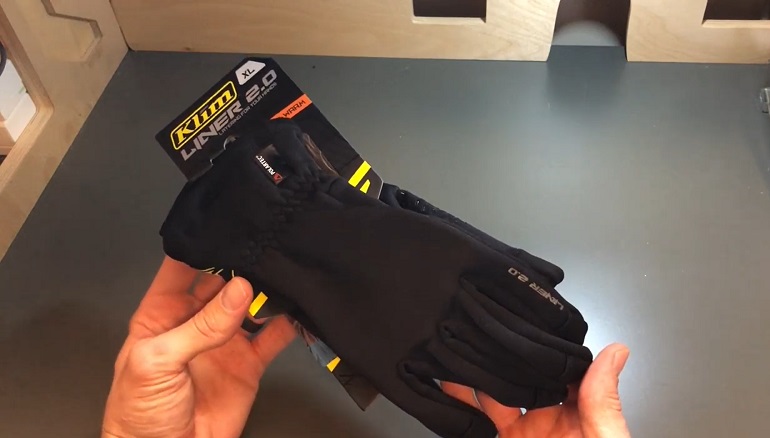 The palm side is made from high-quality materials like goat leather and provides a natural grip on the snowmobile dolly, while reinforced knuckles help protect against abrasion when riding over rough terrain or through deep snowdrifts.
The back of each hand has reflective material for visibility during low-light conditions or night rides.
It also has an adjustable hook-and-loop closure at wrist level, so you can adjust it depending on how tight or loose you want it around your wrist area when wearing them under a gauntlet sleeve (like some snowmobile jackets come with).
Pros
Best protection thanks to the gauntlet style design;
You can wear them while using your smartphone;
Really warm gloves, that can be worn in extreme conditions;
Superior grip because the palm is made from leather.
Cons
A bit expensive, with a price of around $140.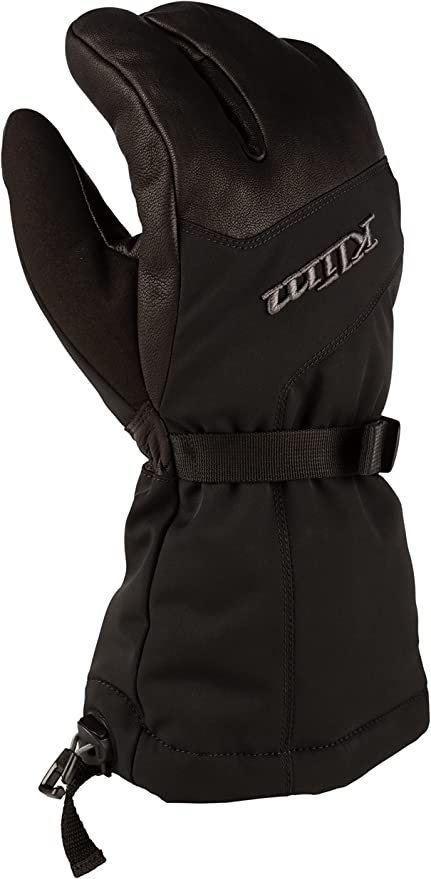 KLIM Tundra Gauntlet
The price of "KLIM Tundra Gauntlet" varies, so check the latest price at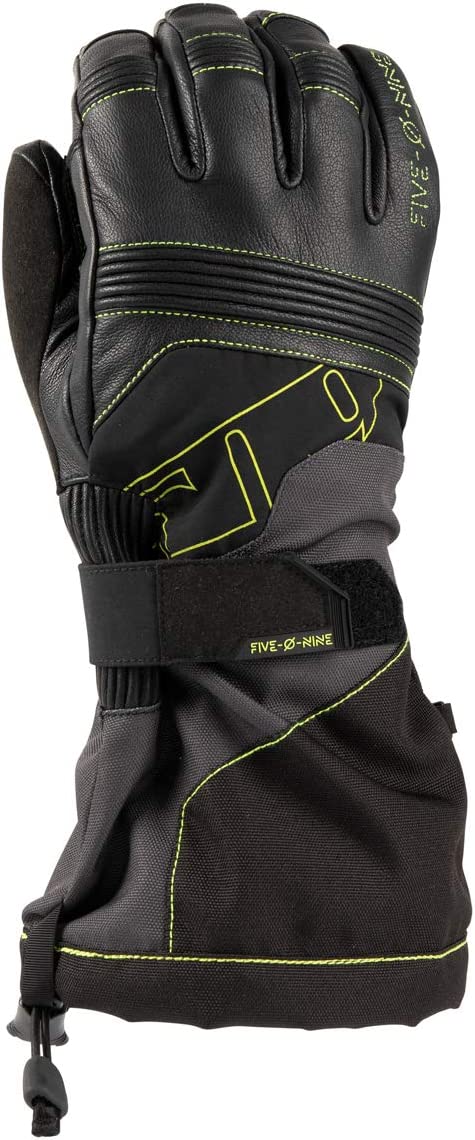 If you're a serious snowmobiler and love riding, 509 Range Gloves are the right choice. They made me fall in love with them after learning that they use the Gore-Tex membrane, which is top-notch.
These gloves are designed to be warm and waterproof, but still breathable. The Gore-Tex membrane keeps the warmth in while keeping the snow out, while a Gore Windstopper liner helps keep the body heat from escaping from your hands.
This combination means that you'll stay comfortable on even the coldest days out there—and your fingers will still be able to use touchscreens.
If you're looking for a great pair of gloves for all seasons, these could be it, if you are ready to pay the price, which is not that small, but still not as high as the one for FXR Snow Fuel Snowmobile Gloves.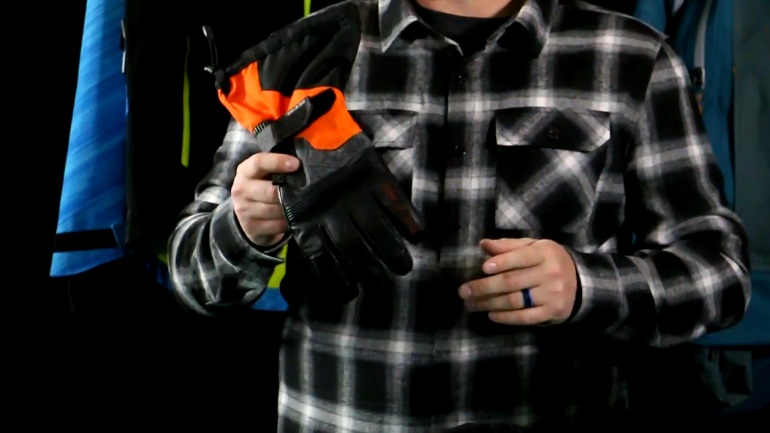 Pros
Gore-Tex membrane, which comes with a lot of benefits;
High breathability, while still keeping the warmth inside;
Snowmobile glove that can be worn while using the touchscreen;
Really comfortable.
Cons
A bit expensive, at around $150.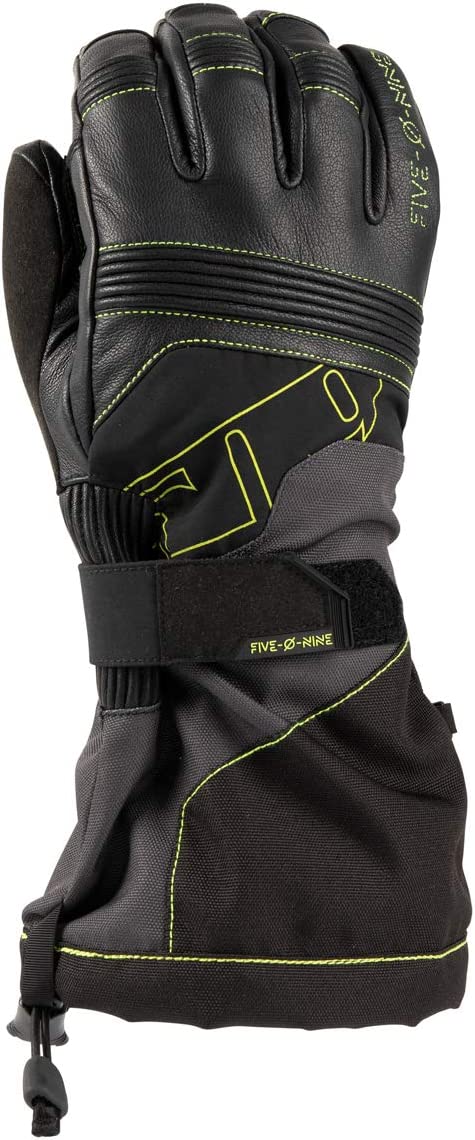 509 Range Gloves
The price of "509 Range Gloves" varies, so check the latest price at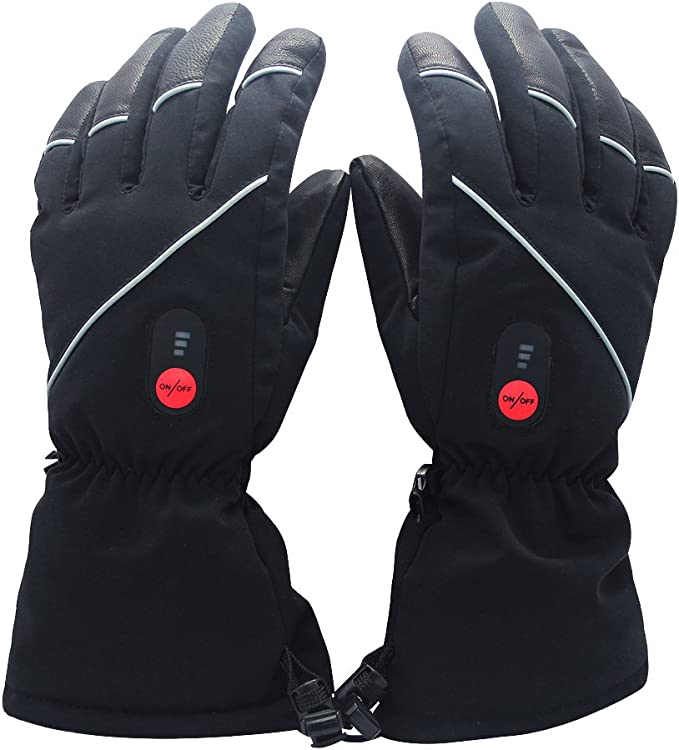 These heated gloves are from the future because they came with a heating element that is powered by a rechargeable battery. You can also plug them into your car's cigarette lighter socket to charge them while you drive!
These heated gloves come with wrist straps so they won't fall off when you're getting on or off the snowmobile.
They're waterproof, breathable, and insulated with leather construction on top of the hand and palm side of the fingers. In general, leather snowmobile gloves are durable.
Still, this technology comes with a few disadvantages you should know about before buying them.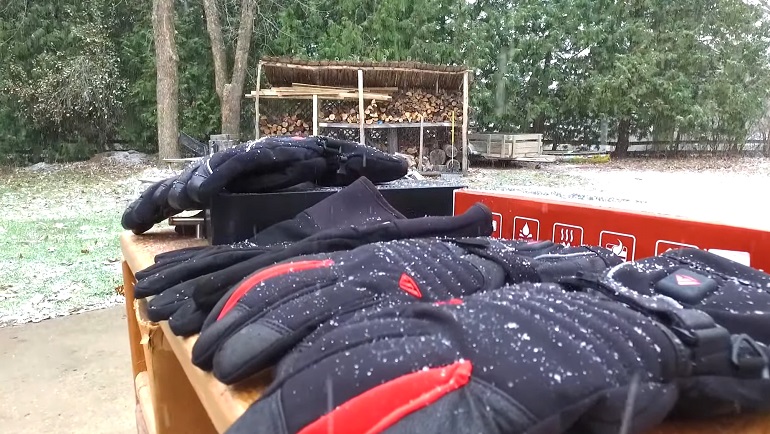 First, the battery lasts about one hour, which is a bit disappointing, because if your ride the snowmobile, you want to stay outside for more than just an hour.
The second disadvantage is that you can't wash them as you would wash your normal gloves, because the heating element will be damaged.
Pros
While the heating element is working, the gloves can be really warm;
They are comfortable and lightweight, even if they come with a heating element;
Waterproof outer layer, so your hand will not get wet even if the conditions outside are a bit extreme.
Cons
The battery for the heating element lasts just one hour;
Washing them is a bit tricky;
The price is around $140.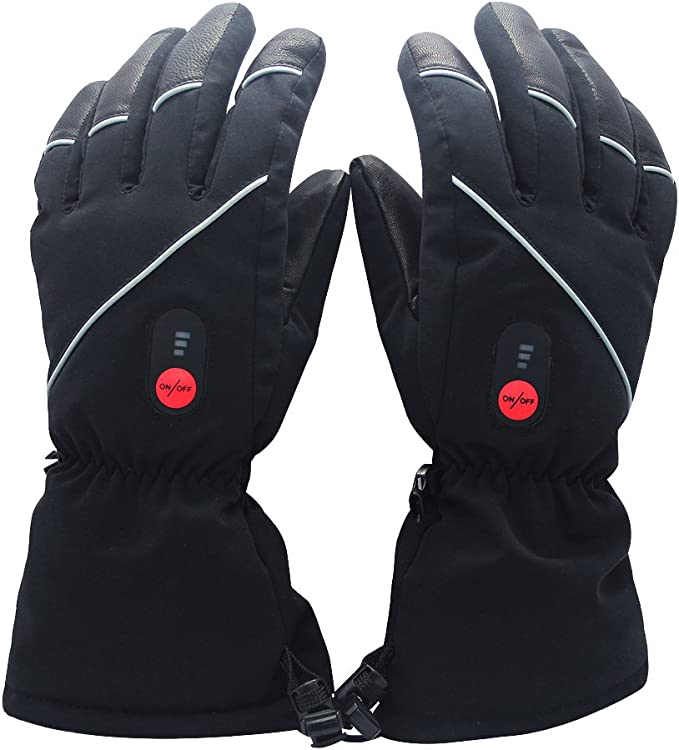 SAVIOR HEAT Heated Gloves
The price of "SAVIOR HEAT Heated Gloves" varies, so check the latest price at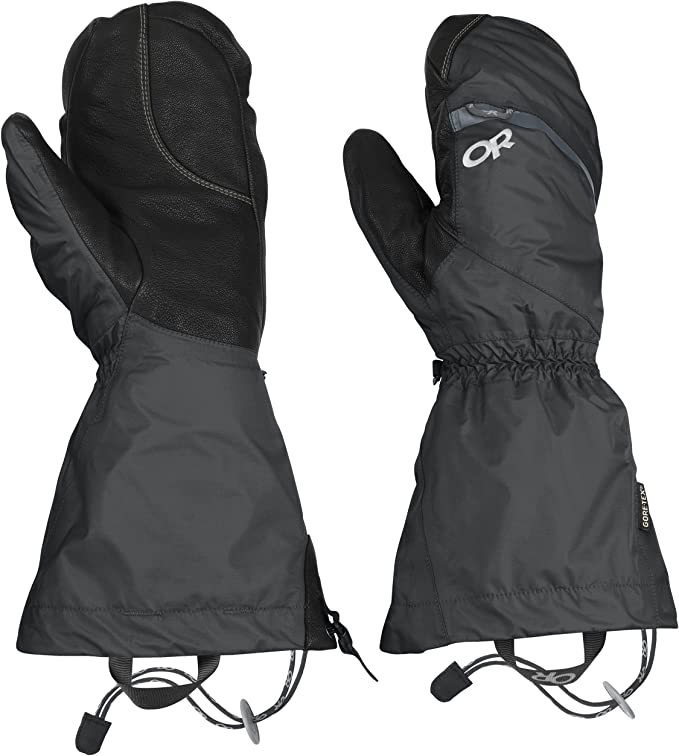 With these Alti Mitts, you get waterproof mitts with a breathable design that makes them ideal for snowmobile riding. Their adjustable wrist cuff seals out moisture while providing plenty of mobility to move around.
There are also hand warmer pockets so you can keep your hands snuggly when the temperature drops.
The smooth leather palm provides excellent grip on your bars, and it's touchscreen compatible—a great feature for those who love their smartphones.
These snowmobile mittens last a long time too, since they're made from durable materials that resist wear and tear over time.
And let's not forget that they come with a thicker insulation, Gore-Tex membrane, which is always a plus when the temperatures are dropping.
Pros
Gore-Tex membrane for warmth and comfort;
Made from durable materials, and fully seam-taped;
Adjustable cuffs.
Cons
Expensive – costing $150 – but you get what you pay for.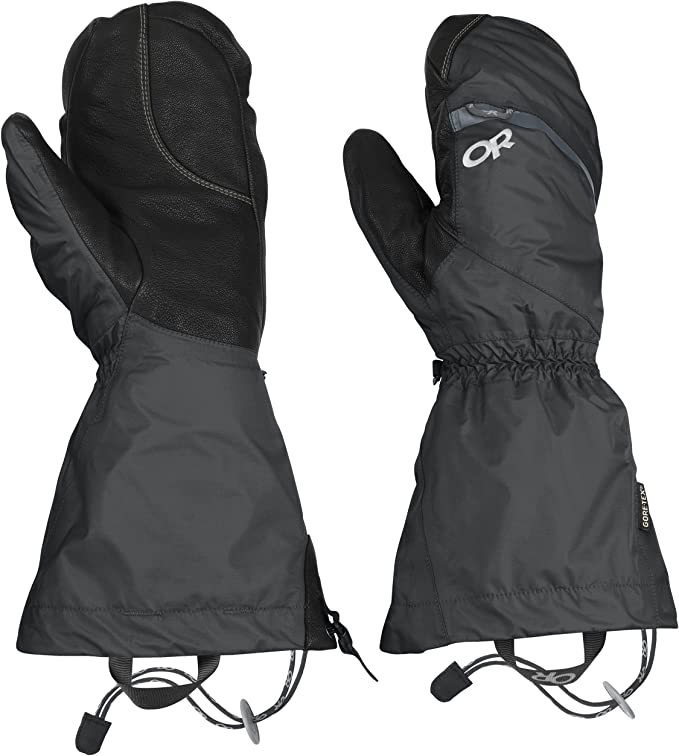 Outdoor Research Alti Mitts
The price of "Outdoor Research Alti Mitts" varies, so check the latest price at
How to Choose the Best Snowmobile Gloves
The best snowmobile gloves will keep your fingers warm and dry, ensuring that you have the most comfortable experience on the trails.
As you already saw, there are many different styles of snowmobile gloves available on the market, so it can be difficult to choose which ones are right for you.
In this section, we'll go over what makes a good pair of snowmobile gloves great and how to know if they're worth buying.
When you're riding the snowmobile, and it gets too cold, you can wear a pair of winter gloves that will help keep your fingers and hands stay warm. There are several key features that make these types of gloves stand out from others, such as:
Waterproof Materials
The waterproof materials are the most important thing in your snowmobile gloves and they cannot be overstated. While you can get away with wearing a pair of Gore-Tex ski mitts in the winter, snowmobile gloves need to be warm and dry.
High-quality windproof and waterproof materials like Gore-Tex will keep your hands dry even if you're riding through wet conditions so that you don't have to worry about cold hands or numb fingers.
Some other types of waterproof options include Primaloft and Thinsulate material, both of which have been proven effective at keeping your fingers warm and dry—but they tend to provide less protection than Gore-Tex does against wind chill.
Liner Gloves
Liner gloves are the most basic type of snowmobile glove, and they're designed to give a secure fit over your regular gloves. They are not insulated, but they are waterproof.
There are removable liner gloves made from a variety of materials, including goat leather, nylon, and neoprene.
Vapor Barrier
A vapor barrier is a layer of water-resistant material that's placed between your skin and the inner liner. This helps to keep warmth in and cold out by blocking moisture from escaping so that there is less possibility for frostbite or chilblains (when the skin turns blue).
Vapor barriers are typically made from cotton, fleece, wool, or polyester, depending on the manufacturer.
Frequently Asked Questions
How Do You Keep Your Hands Warm When Snowmobiling?
Snowmobiling is a fun activity, but given the fact that it is a winter activity – which is not a surprise, right? – you need to wear one of the best snowmobile gloves with hand warmers, that are waterproof and warm, but also offer breathability.
Snowmobiling gloves are a must, no matter how warm it seems outside.
Which Snowmobile Gloves Are the Warmest?
I recommend snowmobile gloves that use a Gore-Tex membrane for keeping your hands warm.
You can try my favorite glove the 509 Range Gloves, or the Outdoor Research Alti Mitts, both listed in this article.
What Makes the Best Snowmobile Gloves?
The best snowmobile gloves can prevent your fingers from going numb, chill, or frostbite.
Most gloves are made specifically for chilly weather conditions and are very warm. Also, they should offer high breathability, and let's not forget that it is a must to be waterproof.
Conclusion
As I mentioned earlier, it can be hard to find good gear in your price range and with the key features you want. Because I want your experience outside to be one of the best, I tried to cover all of that here with my choices, so we think there's something for everyone!
Whether you prefer leather or synthetic materials, thick cushions or thin ones—I have snowmobile gloves listed here that will fit your needs perfectly.
Even if I will always choose hiking over a snowmobile ride, I know that it is a thrilling activity, so I was fully focused while doing research for this article.
I hope my suggestions will help you, so you will not get your hands cold while being on the snowmobile, as I experienced on my ride, because I wasn't fully prepared.