Our selection of the best Black Friday discounts for adventurers + outdoor lovers.
Today, we're sliding into your screen arena with a whole bunch of AWESOME deals for the week that's in it: ahhhhh the countdown to Black Friday, the slippery mistress.
Whether you're a kitesurfer, SUPer, yogi, or snowsports lover, we've started to track down the interwebs' most outrageous discounts on gear for your adventures — so that you don't have to.
Here are a few Black Friday countdown offers which we think deserve your attention:
Pssst: you can check out the full selection of sports + outdoor Black Friday countdown deals on Amazon here!
Smartwatches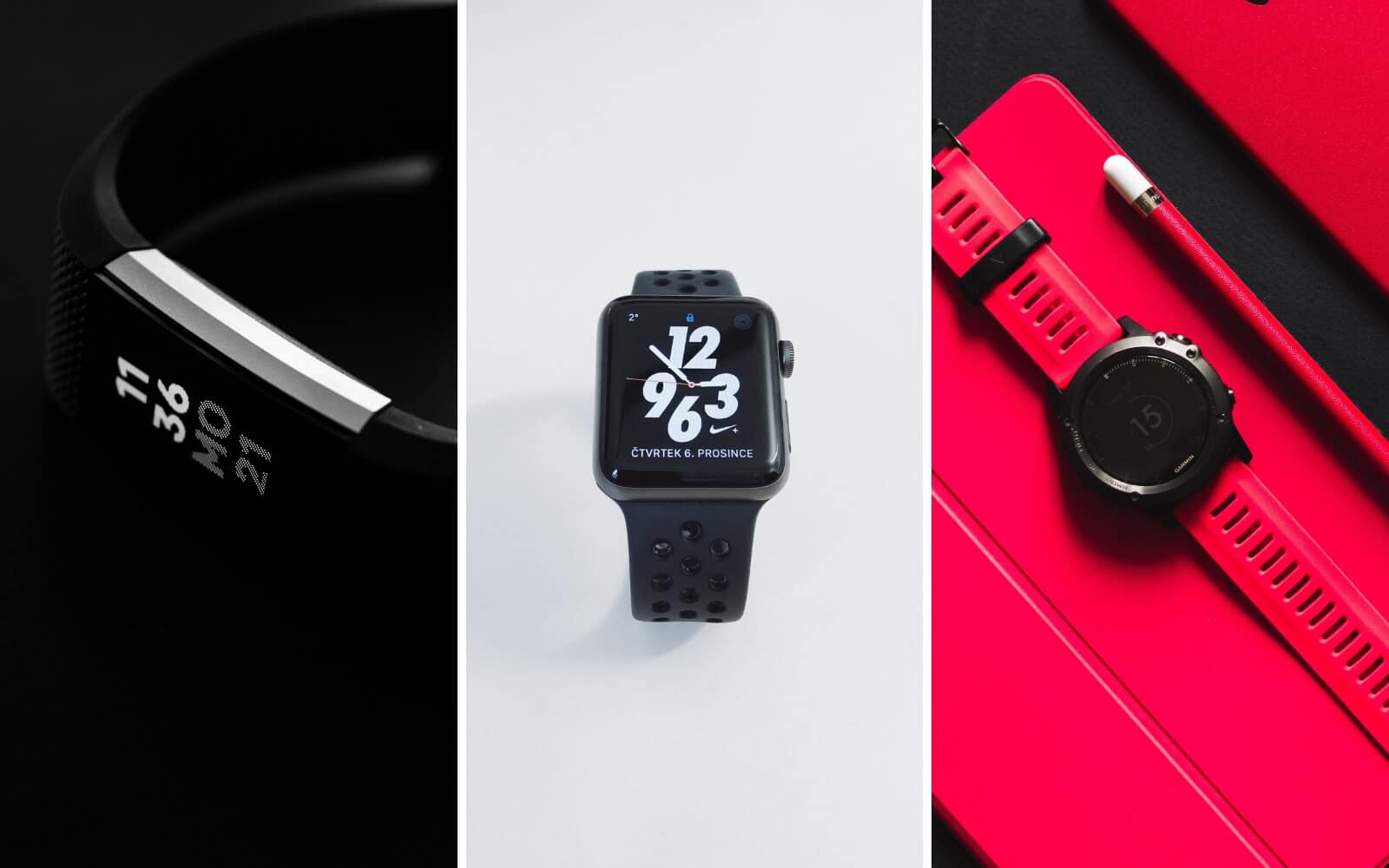 If you've considered grabbing one of these babies before, NOW IS THE TIME.
Our favourite smartwatch brands like Garmin and Fitbit have deals on right now which could score you a super snazzy smartwatch for less than half price. 
In our popular post about tracking smartwatches for watersports, we explain exactly why these watches are so brilliant for outdoor sportspeople (kitesurfers, pay attention!) which is really worth a read since we go into detail about the techy side of waterproof ratings, battery power, and GPS.
Ski + snowboard goggles
Ski and snowboard goggles are going at bargain rates on Amazon this week across dozens of brands. Super extra unicorn reflective rainbow finish? Check. Classic matt black and charcoal? Also check. Check out the deals before they're all claimed!
Paddleboards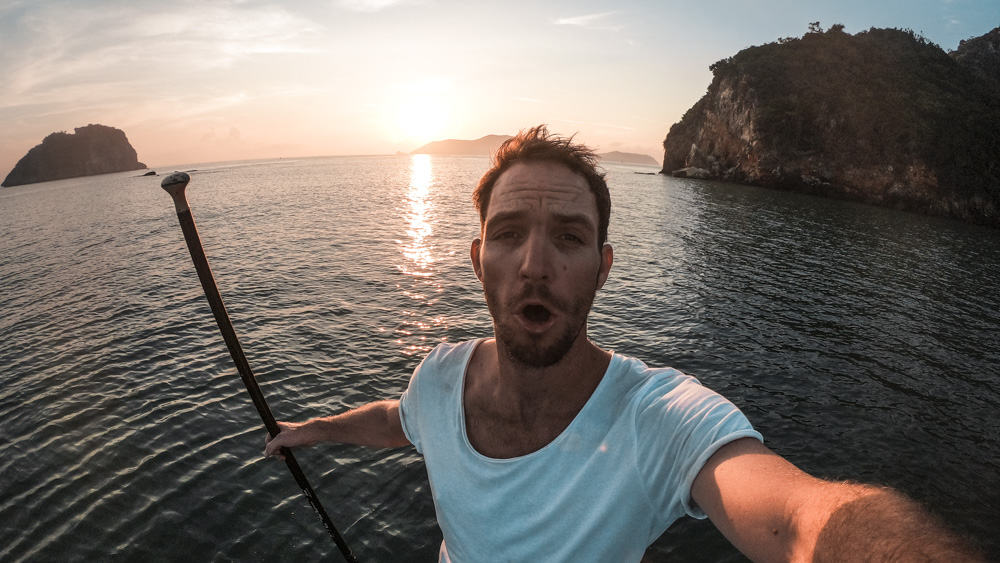 Get megabucks off inflatable SUPs on Amazon, which are one piece of kit that we friggin' adore (our Starboard iSUP has — and will continue to — come everywhere with us). The 10'6 iSUP linked above comes with an adjustable paddle, leash system, fins, and a compact carry bag which is perfect for toting around on your travels.
GoPro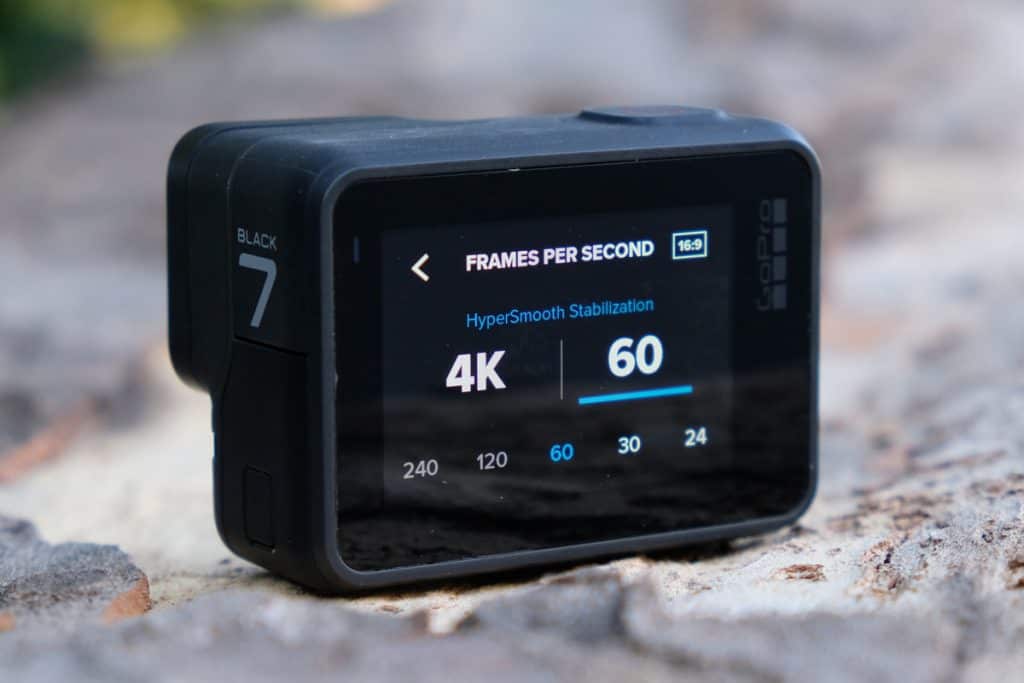 Okay, so technically this isn't a Black Friday sale BUT the GoPro Hero 7 Black is selling at an enormous discount on Amazon right now, due to the recent release of the new Hero 8 model.
The Hero 7 Black has been our action cam of choice for the past year and we still absolutely love it. If you're looking for a top of the line action camera at a seriously discounted price, you can't really do better than this.
Fancy reading our detailed review on the Hero 7 Black before you commit to buying? Click through and find out how we put it to the test — and why we still think it's the best action camera for travelling with.
Camera + computer gear
So many of you ask us what kind of tech and camera gear we use to create our Extreme Nomads content — and the good news is we use products that anyone can get on Amazon, and they aren't crazy expensive either.
For those of you with a love of photography and videography, go check out the massive sale going on cameras, lenses, and accessories right now. There are also some seriously good deals on tablets and computer gear too.
Whether you're looking to score yourself a tablet for travelling with, snag your first proper camera, or upgrade the crusty aul point-and-shoot that you've had since 2003, you'll be snapping like a pro (and paying half nothing for it!) in no time with these Black Friday camera discounts.
Liveaboard
Want to try the perfect diving trip abroad? Head to Liveaboard.com to find up to 50% off unique deals on cruises and liveaboards in Galapagos, Indonesia, Maldives, Thailand, Costa Rica, Egypt and many more exciting destinations. These offers are available on Black Friday but also Cyber Monday (2nd of December).
"Always wanted to dive with playful sea lions in Galapagos, be face to face with a shark in Cocos Island or did you rather want to spot giant manta rays in the Maldives? Make it happen as the time to book your next diving adventure is now."
Get Your Guide
Get Your Guide is a great booking platform for activities and experiences, wherever you might be in the world, and for Black Friday they're offering 25% off selected tours, which you can find right here.
Trustedhousesitters
If you've got a pet, chances are you've heard of TrustedHouseSitters.com . It's the largest online community for finding house swaps with people who have pets. It's a BRILLIANT way of saving megabucks while you travel, and finding someone to take care of your snuggly buggers when you hit the road.
They're offering a whopping offering a 25% discount on sitter, owner and combined annual memberships for the Black Friday period (Friday 29th November – Tuesday 3rd December 2019). Use the code BLACKFRIDAY25 to score your exclusive discount.
Travel luggage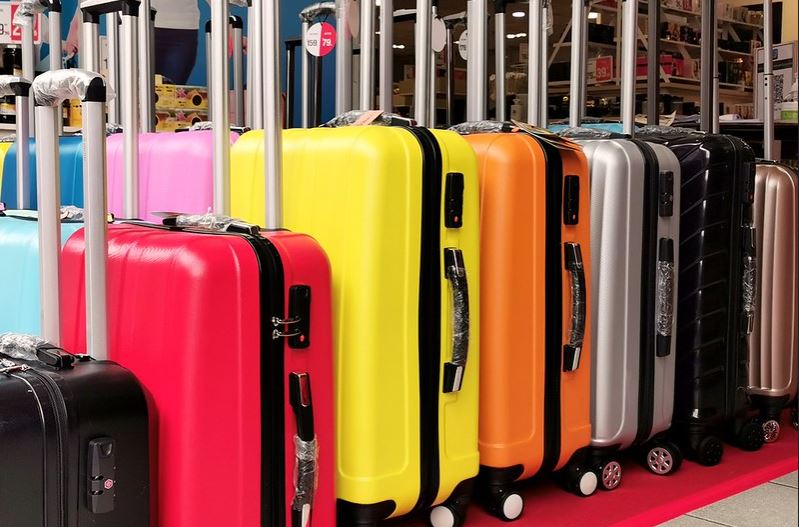 Quality luggage doesn't usually come cheap, but Amazon's Black Friday sale on luggage includes discounts on duffel bags, wheelie bags, and more that make them cheap cheap cheap!
If you're a kitesurfer, you might want to also check out our review of our favourite kitesurf bags for travel, and find out if any of your favourites are included in the sale too.
Surfwear and apparel
Holla if you dig eco-friendly surfwear that looks rad too!
So technically again this isn't a Black Friday deal, but in the spirit of discounts, we thought we'd better include our exclusive discount code for our partners at Vivida Lifestyle. They have a range of awesome surf/streetwear for men and women ranging from bikinis and board shorts to heavy-duty neoprene jackets and snuggly changing ponchos. Just use the code EXTREMENOMADS at checkout to score yourself 10% off.
---
That's all for now, guys, but stick around for our updates this Friday — we're going to have exclusive discount codes you can't find online and TONS of tips for where to score the cheapest + best outdoor adventure travel gear during the Black Friday sales.
Meanwhile, if you know of any awesome sports + outdoor + travel brands offering great discounts for Black Friday, hit us up with a comment below and tell us and our readers about it!
---
See the full selection of sports + outdoor Black Friday countdown deals on Amazon now!

---
Join a slew of adventure travellers and outdoor lovers in our FREE Extreme Nomads facebook group now.