Side hustle coach & avid kitesurfer Raunak Datt shares 6 kitesurfing jobs you can get started in today.
Starting a side hustle is more than just having an extra income. It can also be the first step of doing what you love and getting paid for it.

You'll get better results when you take your passion- or favorite sport- and use that to start a side business. That's the formula to building a successful side business in something you love – or at least to making money in something you like!

But as anyone who's ever tried turning a passion for watersports into a side business, main business, or location independent job can tell you, it isn't straightforward.

Sometimes you need a guide to help you on your way. So with that in mind, here are 6 kitesurfing jobs you can start a side hustle in:
Become A Photographer

You know that feeling when you land your first jump and the sun is shining at an angle that catches you looking sweet as? Errm… me neither.
Let's be real, while many of us live for the thrills we get from kiting at a great spot, it would be really cool if we could get a few shots of us doing the thing we love. As the number of people starting the sport grows every year, there's a growing opportunity for recreational and professional photographers that can catch those awesome memories for kiters.

Now, photography is a challenging and rewarding kitesurfing job:
From a creative point of view, kitesurfing is an incredibly diverse sport with multiple styles, disciplines, and environments to choose from. From getting a close-up shot of a rider ripping on a wave to catching big air mega loops from the beach, you have so much to play with to find your own creative style.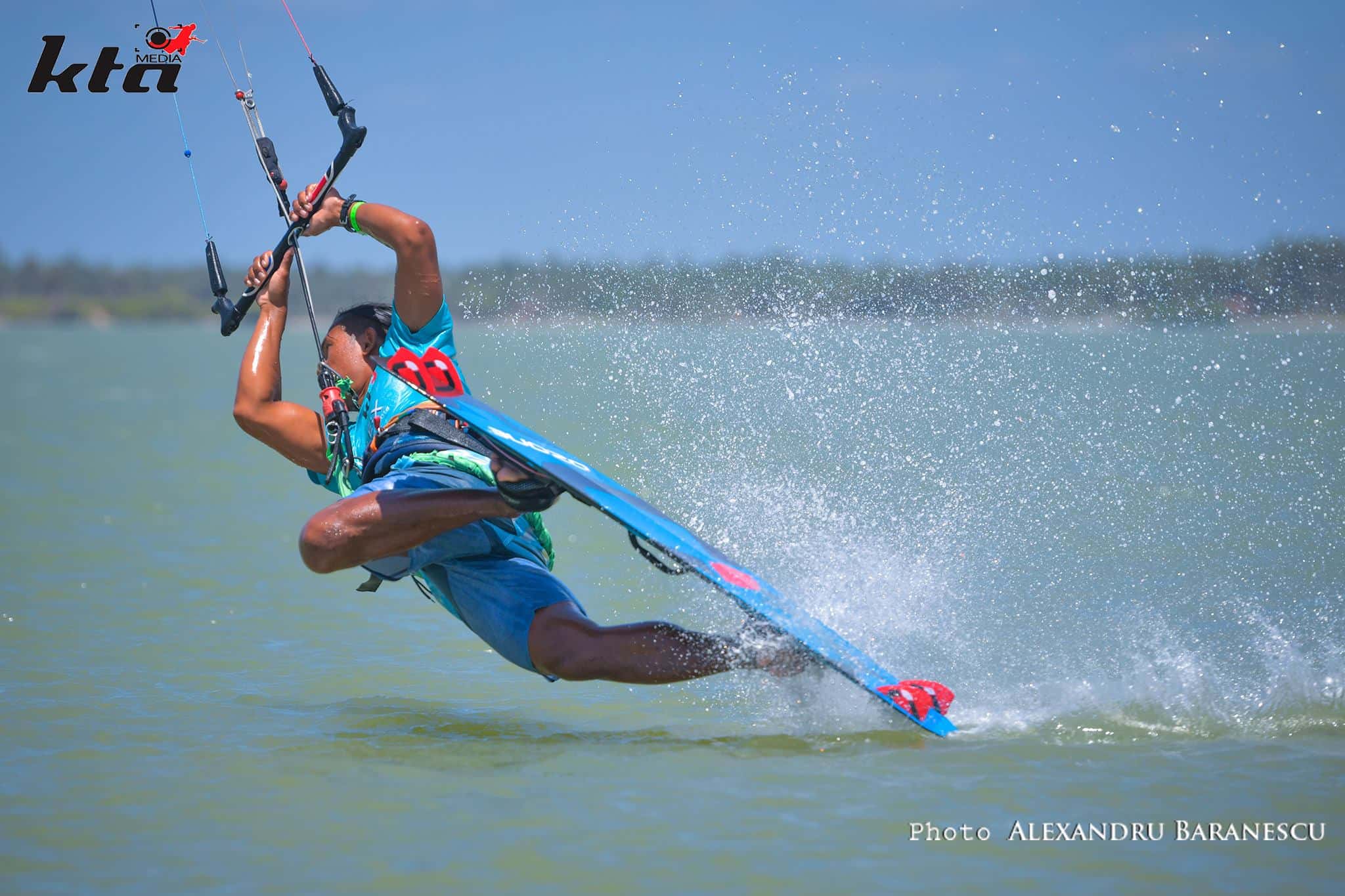 So how should you get going? Photography, like any other craft, relies on you being good at the fundamentals- to begin with. When starting out, get to your favorite spot and just start taking pictures!

The best way is to learn by doing and studying how you could have done better.

Oh, and since you're bound to get in the water, make sure to get a housing that protects your camera. Check out this insightful article with kitesurf photographer Shane on how to start in this side business!​​​​​​​
Start A Kitesurf Blog

If there are people who kitesurf, there will always be people who want to learn and read more about it. Building a blog around your favorite sport is an amazing way to share your thoughts, opinions, and research with others in the same boat.

Starting a blog is relatively easy to do, but separating yourself from the noise is where things get a bit more difficult. As more content gets produced every day, it becomes harder to stand out and build an audience.

What we recommend is to find a niche in or around kitesurfing that can be explored in depth. Are you a loyal kiter at a certain spot that you can share stories about? Do you LOVE gear and the intricacies of kiting? What's your unique passion point?

Take Extreme Nomads, for example; their niche of travel blogging for extreme sports enthusiasts has helped them separate from the crowd, create awesome content and build a community of nomads!

If you're not sure on how to find your unique passion point, I built a free email course that teaches you exactly how to do that; check it out here.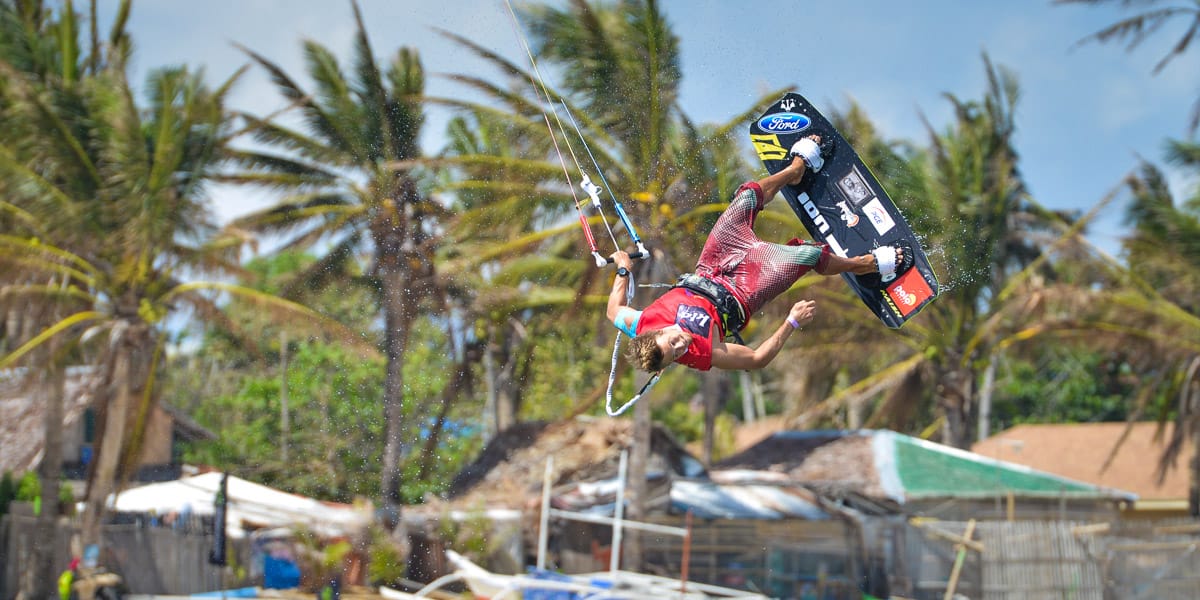 When it comes to the technical side of building a blog, I highly recommend you start by reading this article by Ryan Robinson on how to get going.​​​​​​​ It's a game changer.
Produce Kitesurf Videos
If you're like me, you've probably binged on a lot of incredibly produced kite videos by the teams at Stance, Cabrinha or the vlogs of pros like Kevin Langeree.

While it may feel like creating awesome videos that go viral is reserved for the professional or well funded, that's pretty far from the truth.

Producing great videos has little to do with what resources you have. It's almost always about a great story and videography. While the quality of the video and audio do matter, in the long run, you want to focus more on getting good at telling stories and finding unique perspectives to share.
This could look like a vlog, where you share your journey and build an audience that values your story as a kitesurfer (and awesome human) or by creating narrative-driven videos that give your viewers a chance to see things from your perspective in a captivating way.
There is so much you can play with when it comes to videography, but the goal is to find your style and get good at it.

There are two ways kitesurf videographers are killing it:

The first way is through a self-produced YouTube channel that you monetize through Google Adsense. The money you make is based on how many views you rake in for each video. Use the youtube playbook for tips to get started and grow fast.

The second way is by becoming a freelancer for professional teams, brands and production houses in the professional world of kitesurfing. This direction requires more time, effort and skills. Building authority and a network of professionals is important. Here's a great course to get you started in video production!

Become a Kitesurf Instructor
Kitesurf instructors are the unofficial gatekeepers of this awesome sport. It's usually through your first lessons in the water, learning how to body drag and power dive the kite where you get your first "high" in this beautiful sport. Becoming a part-time instructor of this sport is an extremely awesome way to develop your skills and share the stoke with people just beginning.
To become a kitesurf instructor, you should get qualified with the International Kiteboarding Organisation (IKO) as an assistant instructor before taking the level 1 instructor course. You can find all the details in the link above.

Here are some key things to consider when starting out:

Learn how to teach what you know well in simple terms and exercises.
Teach your students how to be independent. The reason behind that is that learning to kitesurf requires independence and trusting your own instincts; and an instructor that doesn't push the student to get comfortable out in the water by themselves may not have a great experience.
Start a Kite Camp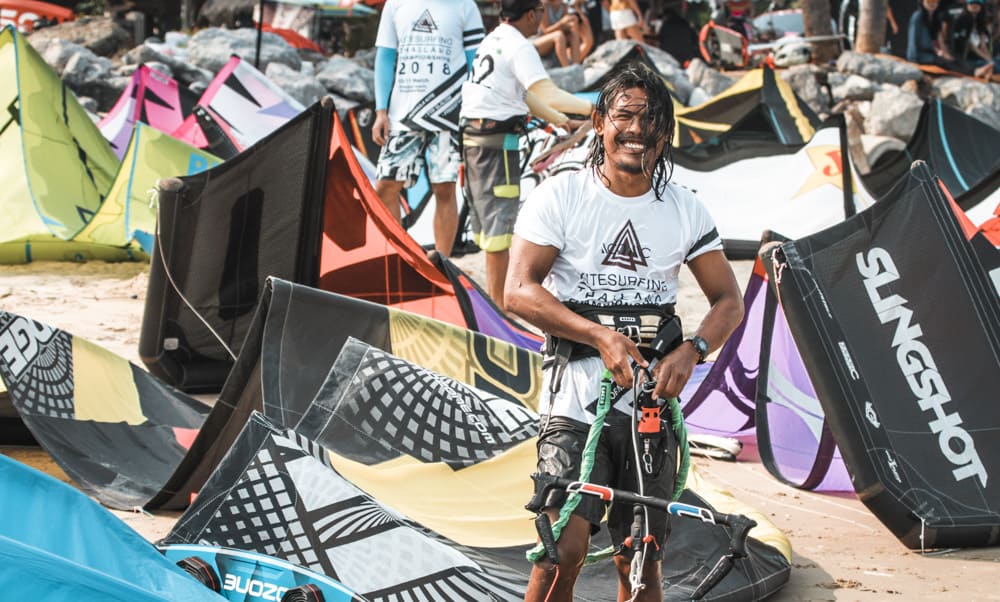 Are you a local at a spot or a frequent traveler? Do you love event management and creating awesome experiences? If that sounds like you, then starting a kite camp may be your ideal kitesurfing job!

Here's the deal:

A kite camp is essentially a training camp and retreat mixed into one. They offer kiters of different levels a chance to progress under a professional (or team of professionals) in a spot that has consistent and reliable wind conditions. Some kite camps even go for the all-inclusive experience and organize unique accommodation, handle food and some cultural or nightlife outings.

The demand for kite camps is growing as the number of kitesurfers grow. Estimates of the total kitesurfing population in the world was 2 million in 2014 with an annual growth rate of 9%.

That's a lot of potential!

So how do you start a kite camp?

It all begins with choosing the season, location and approximate dates. Once you have those in mind, it's time to do a competitive analysis on how other kite camps in the same season and location (or similar locations) are priced and what do they offer.

Next, it's time to reach out to kite schools, accommodations and any other supplier you may need to have an idea about your initial expenses. With all of that, you should be able to make an informed opinion on what type of kite camp would work, how much should it cost and what will it offer.

Next, it's time to think of what could it make it awesome. What would help your camp standout? It could be having a professional kiteboarder around, or adding extra things like coaching or fitness workshops around the kiting. Figure out what would make your retreat stand out.

Once you reach here, you're ready to build a website, list your camp on booking platforms and market it to your audience! While this may be an overly simplistic journey of setting up your first kite camp, it should give you enough of a kick to get started.
Design & Sell Kite Gear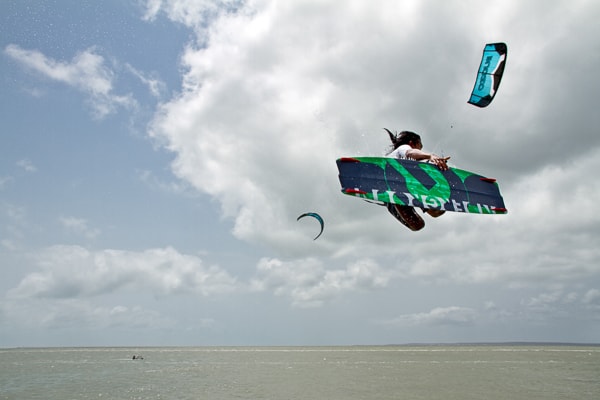 With a community as passionate as kitesurfers, creating gear and accessories around that passion can work incredibly well as a kitesurfing job (or side business).

Maybe designing your own kite or your own board is a little ambitious if you don't have the technical know-how, but printing t-shirts or stickers is much more achievable, for example.

In creating physical products, making sure people will buy what you sell is top of the agenda- since you'll need to make up for your production costs first and foremost. So how can you take your idea and find people to give you feedback (and eventually money)?

The first step is crafting out your idea into a small elevator pitch.

An elevator pitch is a statement that succinctly gives someone unknown to your idea all the information he/she may need. Once you have that, it's time to find 30 people to share the pitch with. You can find these people in your personal network or online communities where your target customer would be.

I cover all of this in-depth and more in a free email course to validate your idea.

Once you reach 30 people, keep the conversation going and try to find out what would they love to wear- rather than just like to wear. While this may seem like a long process, the opportunity to explore your creative side, make a physical product and make money is well worth it!

Is there another kitesurfing job I didn't mention? Let me know in the comments, and I'll update the post with the best ideas (and a link crediting you).