What Is a Stomp Pad, in the End?
My foam pad is still attached to my snowboard – and I started snowboarding almost 10 years ago!
However, this grippy sticker adhering to your snowboard is a useful accessory. It can help you control your board when you get off the chairlift or when one foot is free from the board. It delivers maximum traction and excellent grip, and can even scrape snow.
Generally, it is placed in the center of the snowboard or right before your back foot binding area.
Using snowboard stomp pads is a personal preference. Beginners may find that they need one more than intermediate and advanced riders.
It also depends on the glossy versus the textured surface area of the snowboards. With the development of the textured snowboard surface, stomp pads may not be necessary anymore.
Best Seller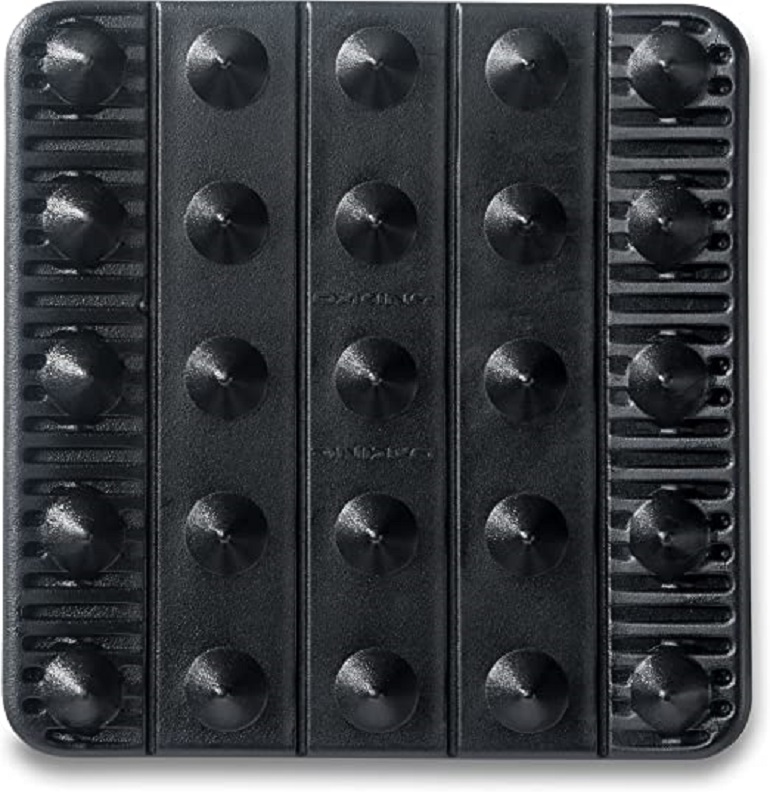 Dakine Spike Stomp Pad
Material: TPU
Size: 123mm x 110mm
Crowd Favorite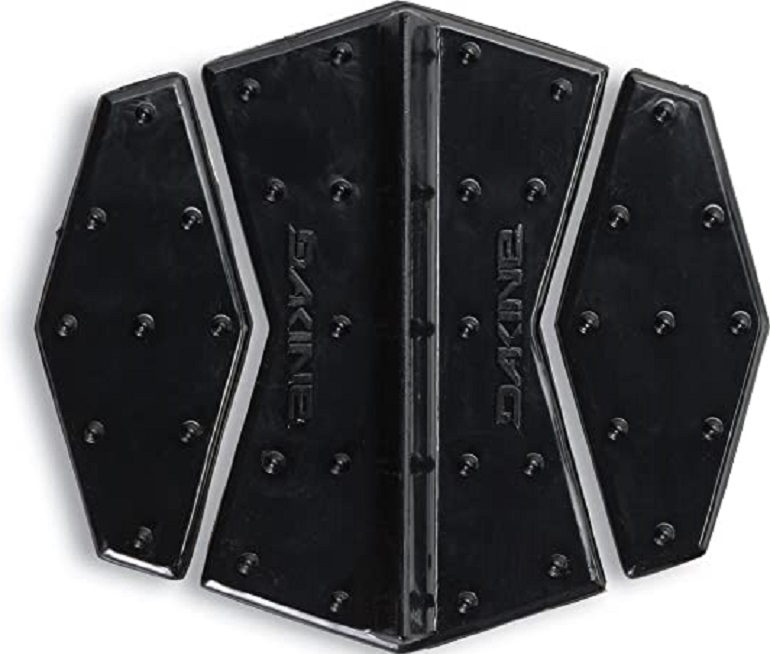 Dakine Modular Mat Stomp Pad
Material: TPU
Size: 123mm x 110mm
Especially for Adults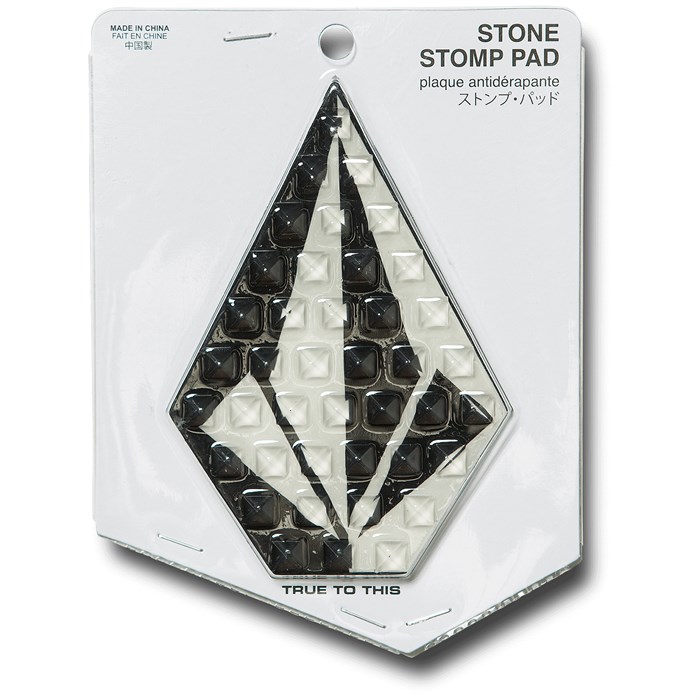 Volcom Kids' Big Stone Stomp PacK
Material: ELASTODIENE
Size: EA
Foam Stomp Pad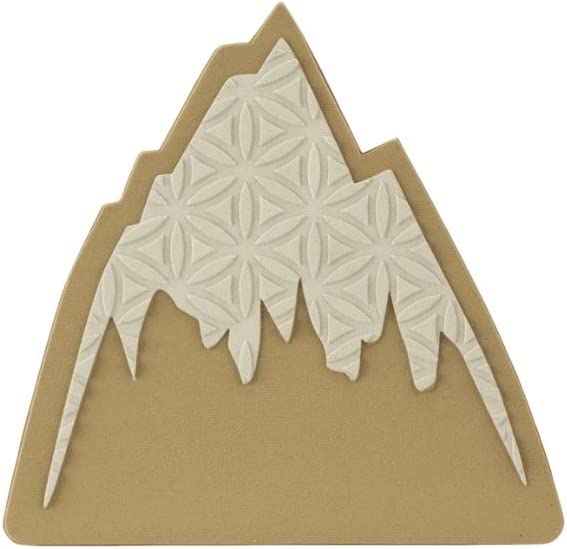 BURTON Foam Stomp Pad
Material: FOAM
Size: UNIVERSAL
Better Control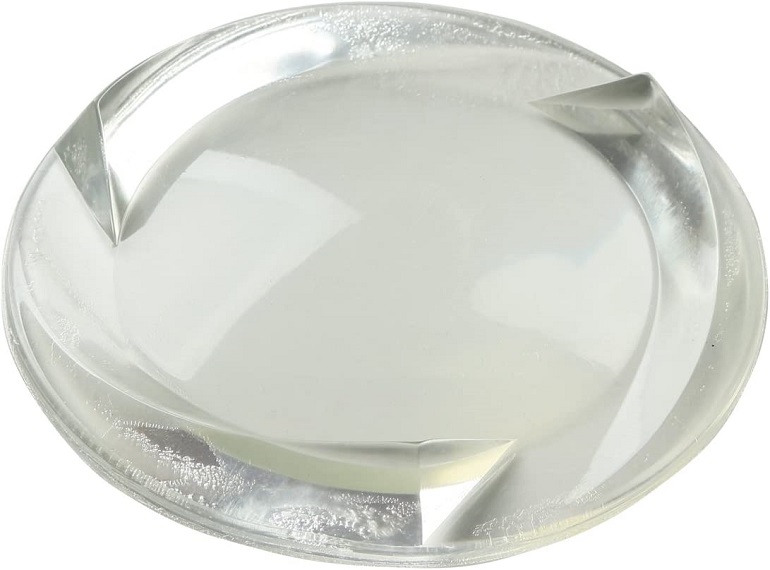 VEROMAN Snowboarding Stomp Pad
Material: acrylic
Size: 100mm x 100mm
Small But Functional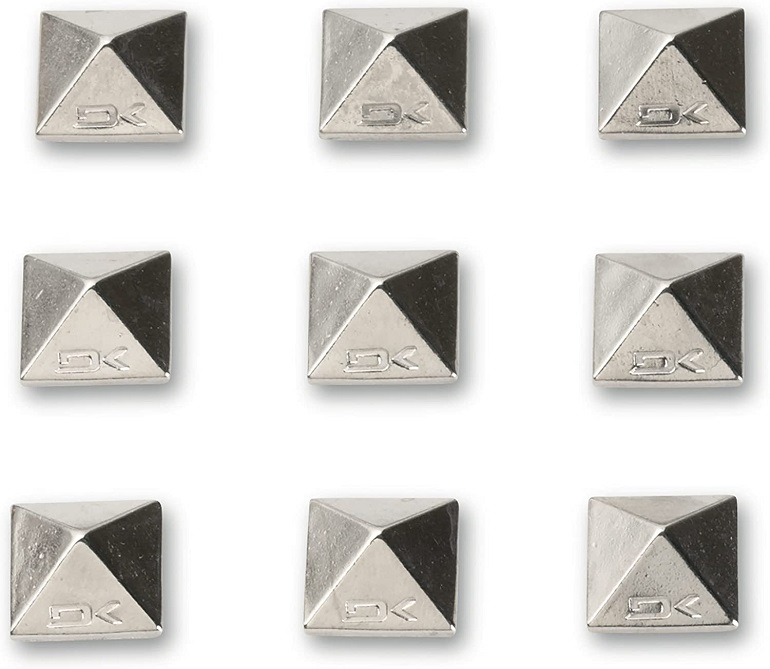 Dakine Pyramid Studs Snowboard Stomp Pad
Material: ZINC – Plated Aluminum
Size: 16mm x 16mm per piece
Best Snowboard Stomp Pad – Our Top 6 Picks
Wondering what is a snowboard stomp pad? Also known as a 'traction pad' or a 'deck grip', a snowboard stomp pad can not only be used for scraping snow from the bottom of your boot but getting you to a safe spot when you aren't able to clip yourself into your binding.
Stories and regular practice go that snowboard stomp pads are a must-have for beginners but that you don't need them as an intermediate rider or as an advanced one.
However, accidents can happen when you least expect them… either while one foot riding or around the chair lifts. When they do occur, you will end up wishing you'd have purchased and applied that stomp pad!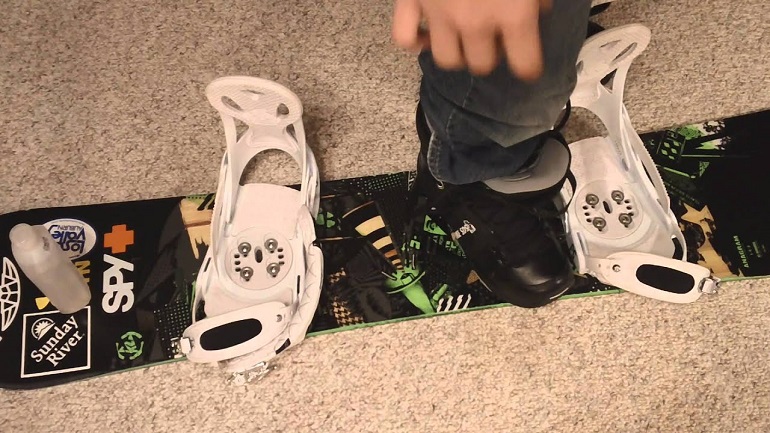 Application is easy; usually, peel and stick. Using a hairdryer when doing it works wonders.
Moreover, there are different versions of stomp pads nowadays – skate rails and metal studs have become alternatives for classical foam and rubber pads.
Colors and shapes have also diversified. Clear designs are all the rave now for all those preoccupied with snowboard graphics.
Could we say that stomp pads are making a comeback?
You'll have to figure that one out. It'll be easier after going through the following recommendations for the best snowboard stomp pads.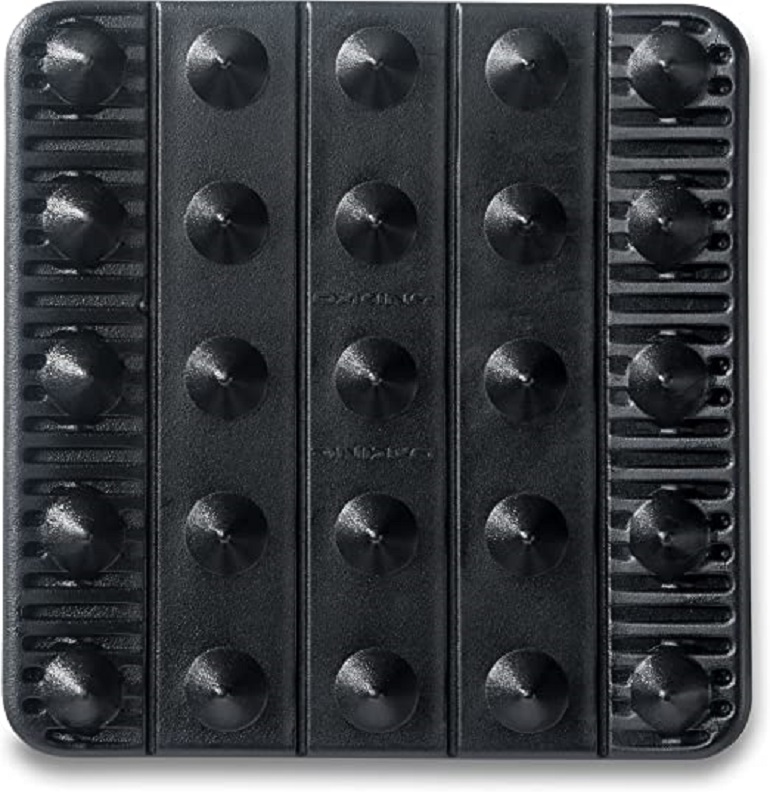 Made of synthetic rubber, the Dakine Spike Stomp Pad comes with a peel-and-stick adhesive. Three configurable pieces can act as an entire pad, one of them being a snow scraper bar.
Why is it one of the best-functioning products? The pointed spikes are higher than the average ones, working wonders with snow buildup.
Pilot creases molded into the stomp allow trimming down the overall size. Cutting it into strips will increase traction.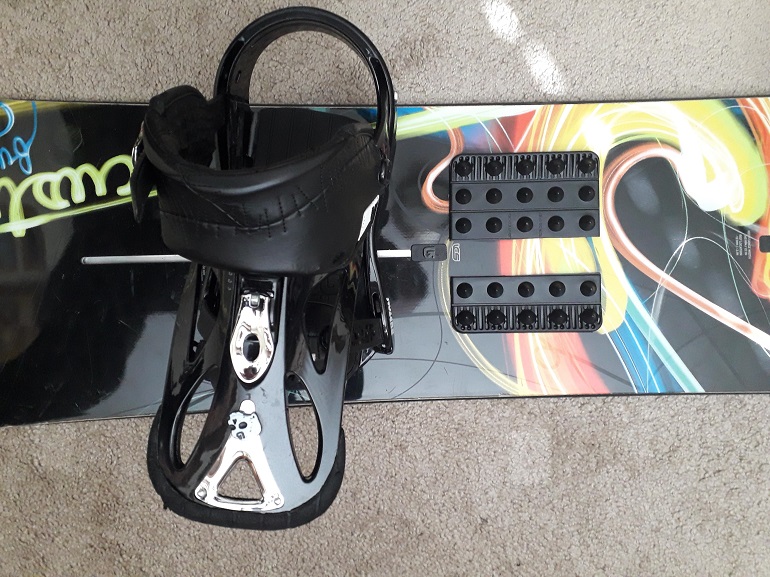 While some riders will argue that the black and white pads can ruin their boards' graphics, the clear stomp pad will be a crowd-pleaser.
Tip: Even though it comes with an adhesive, heating the board before applying the stomp pad will make the latter adhere even better.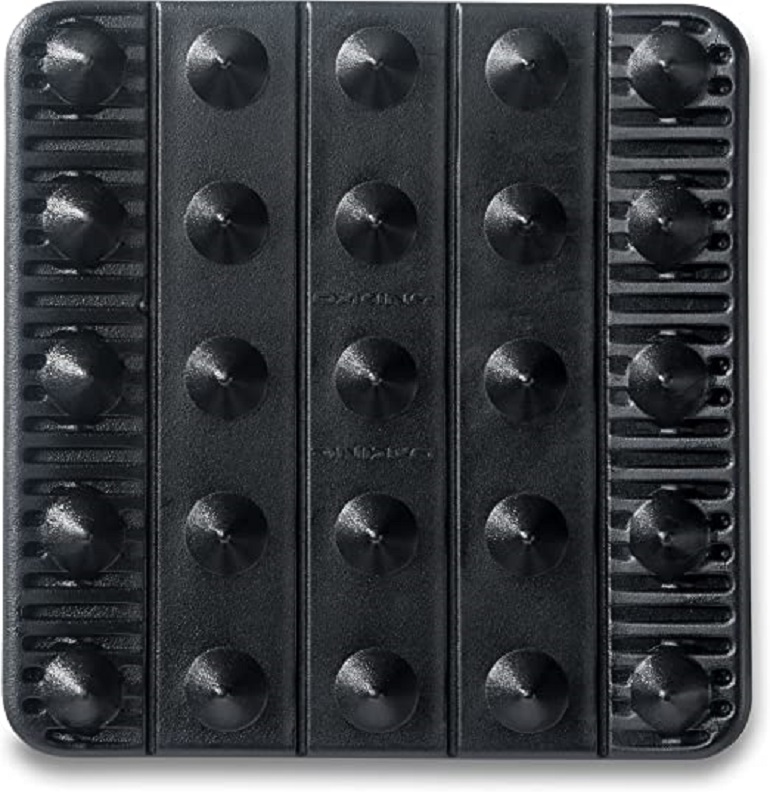 Dakine Spike Stomp Pad
The price of "Dakine Spike Stomp Pad" varies, so check the latest price at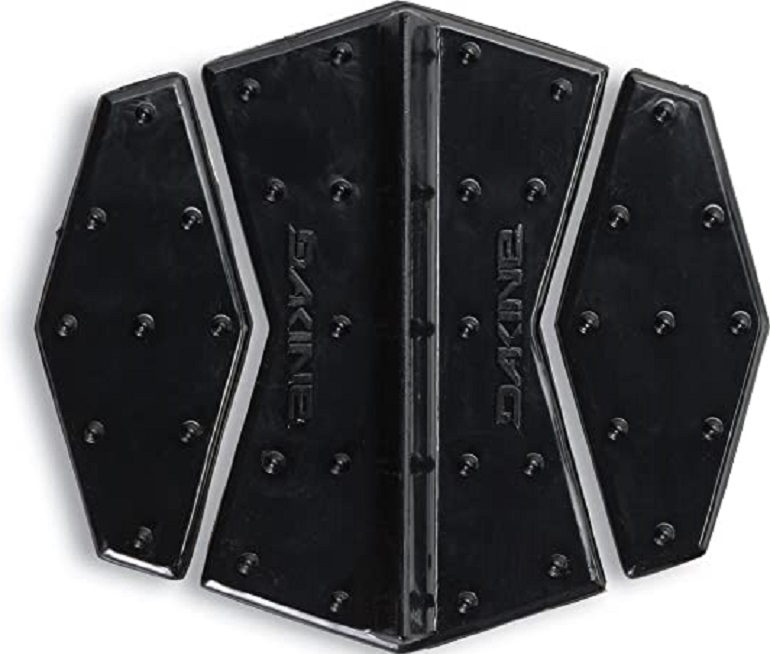 The coolest feature of the Dakine Modular Mat Stomp Pad is the raised snow scraper bar in the center. It is perfect for clearing the snow off your snowboard boots before strapping them back in.
The three configurable pieces make it easy to customize your pad via the peel-and-stick adhesive.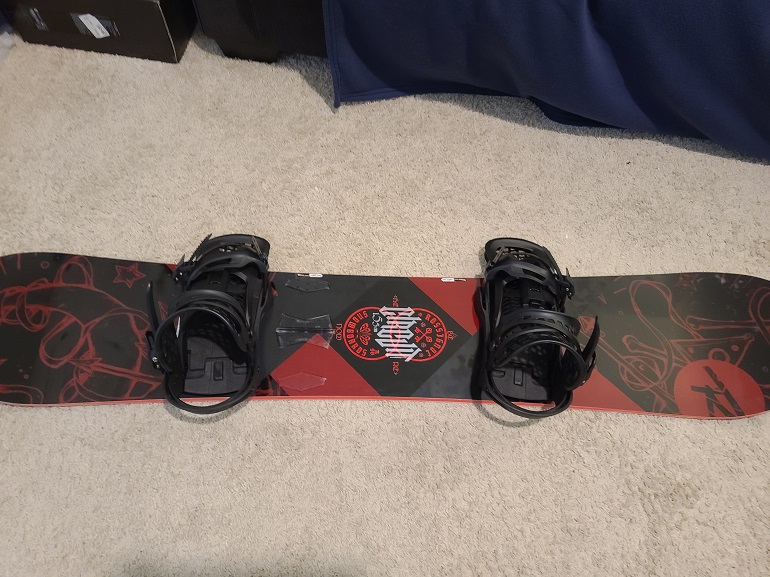 It also has a clear version, making it a very fashionable accessory and quite durable!
Tip: Heating both sides of the snowboard stomp pad before applying makes it stick better.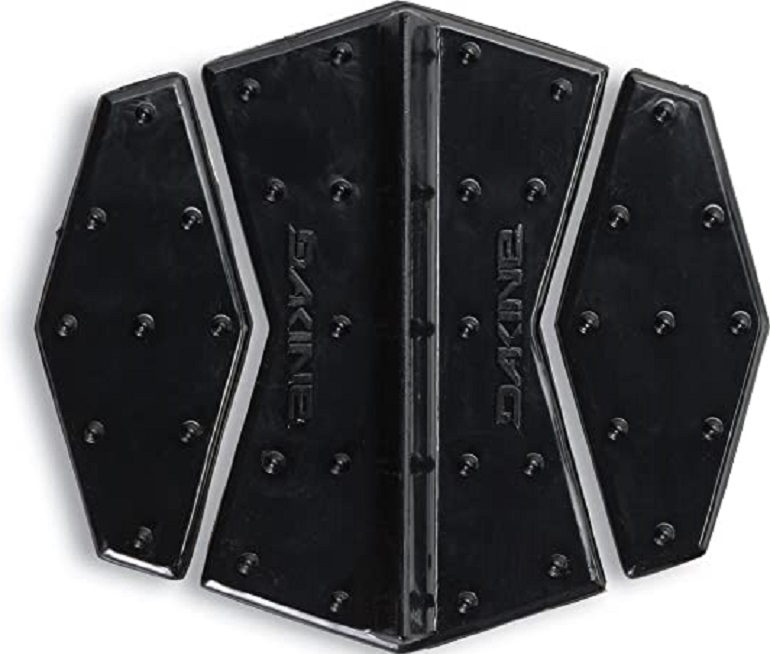 Dakine Modular Mat Stomp Pad
The price of "Dakine Modular Mat Stomp Pad" varies, so check the latest price at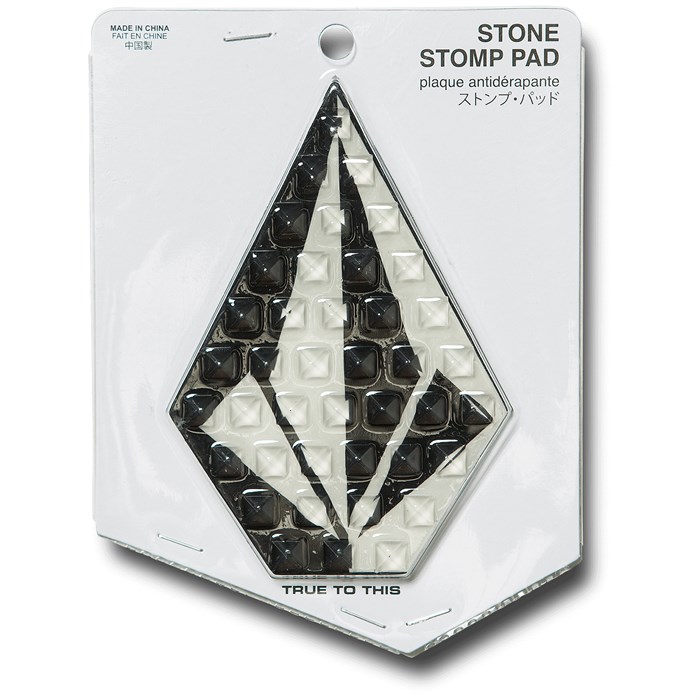 This attractive design for kids, which comes in three color schemes, is perfect for better grip while riding the chair.
Made of rubber, the Volcom Kids' Big Stone Stomp Pack has a peel-and-stick using 3M adhesive backings.
The 'big stones' are a great way to remove ice and snow that can build up on the boots while riding down the mountain.
Tip: Order it for your adult board, too, if you like the size of the stomp pad. It may not be specifically designed for adults or the perfect item for those who are not big fans of snowboarding stomp pads altogether, but it does its job.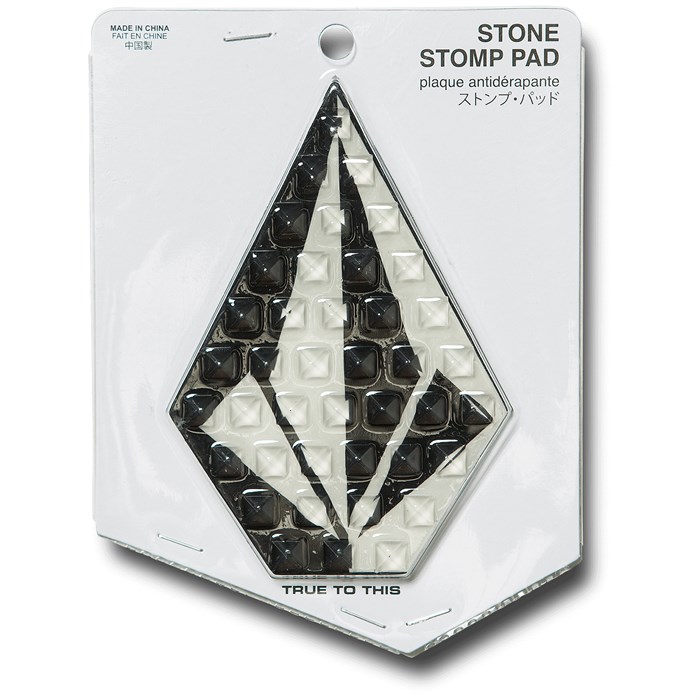 Volcom Kids' Big Stone Stomp PacK
The price of "Volcom Kids' Big Stone Stomp PacK " varies, so check the latest price at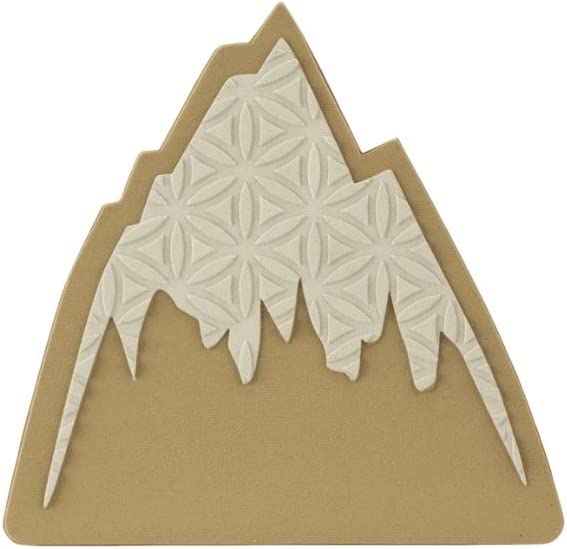 These snowboard stomp pads are manufactured from sustainably-sourced Bloom Foam, made from algae biomass. They provide excellent grip and deliver maximum traction wherever needed.
Riders complained that the logo came off after only a few hours of riding and that it isn't a crowd-favorite in terms of style, despite being funny. However, functionality-wise, it's a keeper!
Great for getting on and off the lift, the Burton Foam Stomp Pad also works for one-footers. And it's so easy to apply! Simply peel and stick!
Tip: Mix and match those different shapes, to fit the color and patterns on your snowboard.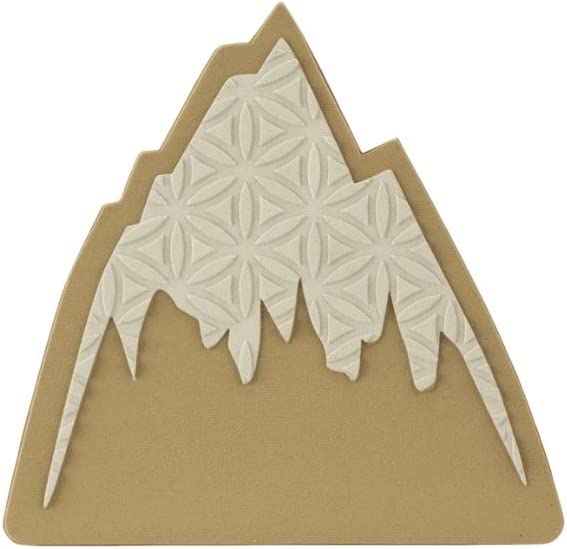 BURTON Foam Stomp Pad
The price of "BURTON Foam Stomp Pad" varies, so check the latest price at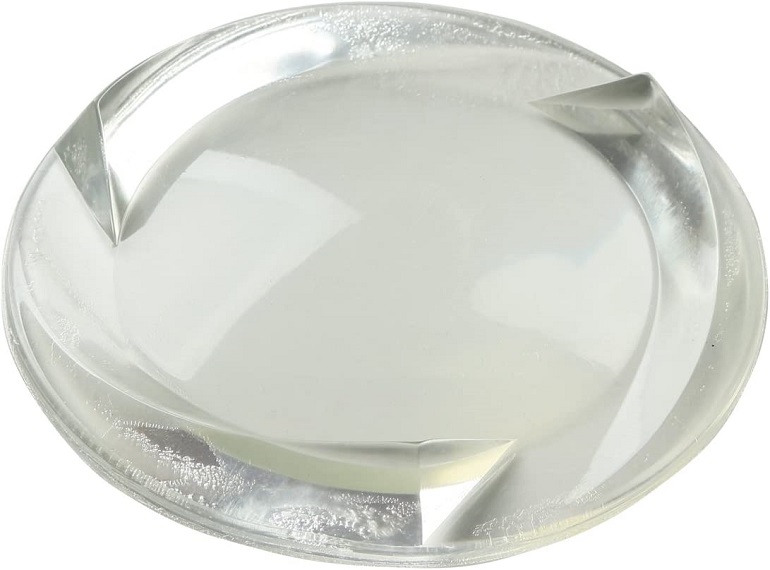 In need of control? This snowboard stomp pad provides a secure spot for your feet when getting on and off the chair lift. It is anti-slip, high friction, and waterproof.
There are multiple channels designed for snow and water evacuation. Plus, the smooth backside allows smooth mounting, with waterproof adhesive.
Its clear format lets you see the graphics of the board.
Cons? The Veroman Snowboarding Stomp Pad may come with an adhesive that is unevenly applied. Make sure to check this before sticking it to your board.
Tip: Get creative! Apply a 1.4" bolt before sticking it to the nose of your board, and mount your action camera to shoot your ride.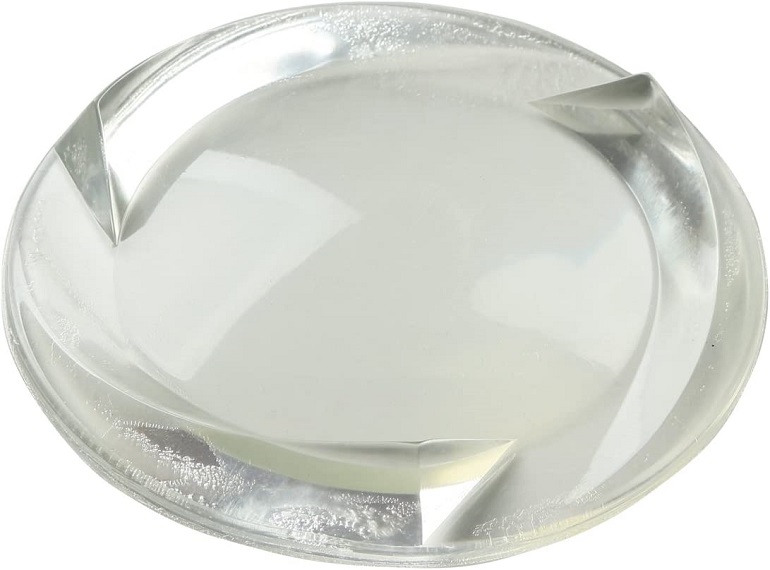 VEROMAN Snowboarding Stomp Pad
The price of "VEROMAN Snowboarding Stomp Pad" varies, so check the latest price at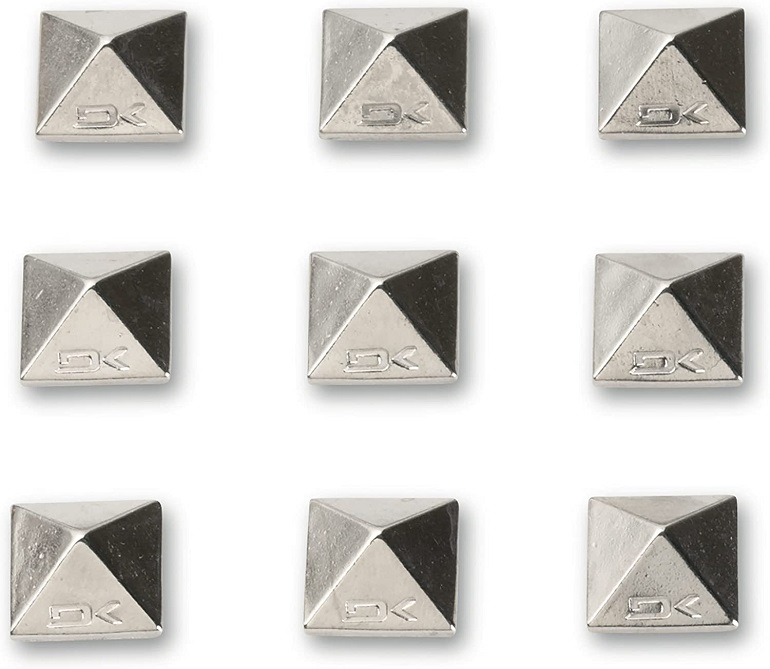 As the manufacturer itself claims, 'studs and stomp pads aren't always necessary'. However, when you need them, they should work.
These studs are reliable for your free foot without occupying too much space on your board. Their simple peel-and-stick adhesive backing makes them easy to install. And you can use your imagination to do it.
The pack includes a black, brass, and chrome finish. Snowboarders fancying graphics will shake their heads.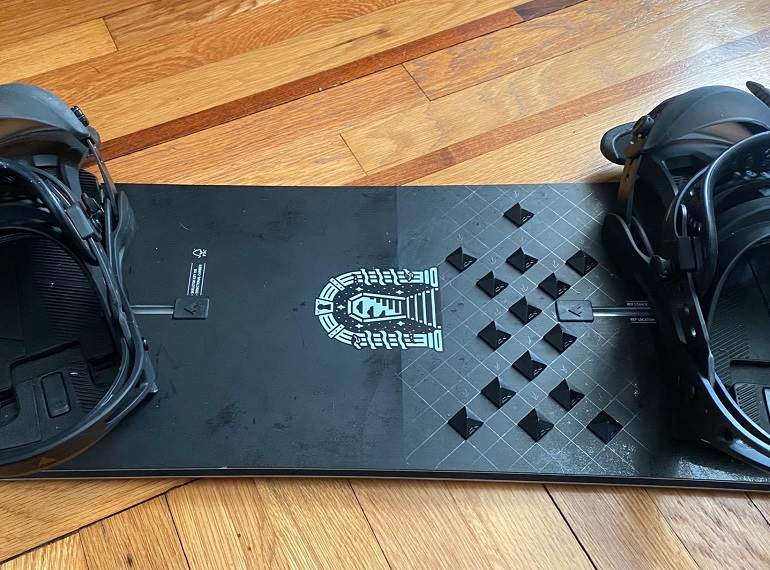 An interesting feature of the Dakine Pyramid Studs Snowboard Stomp Pad? The nano charcoal moisture absorber for snowboard boots.
Tip: Consider buying two sets to create the pad look that you have in mind.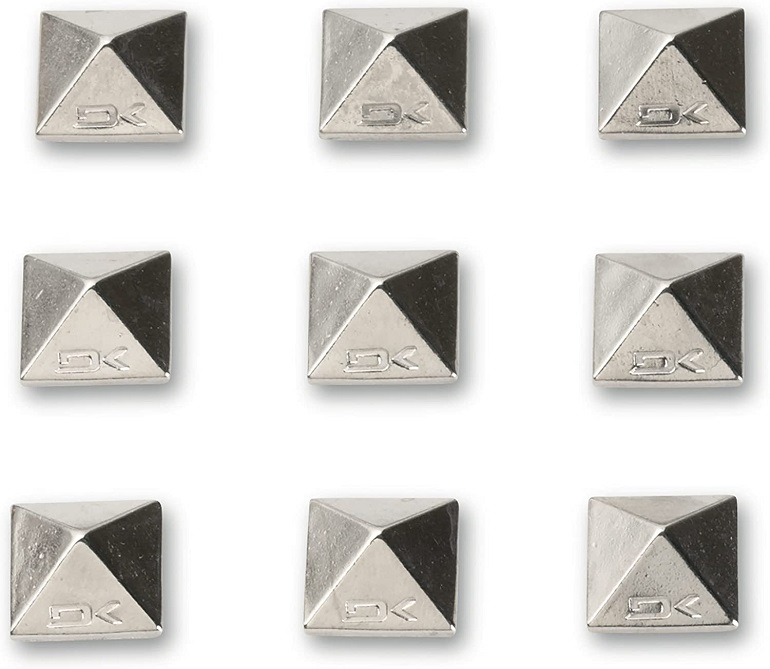 Dakine Pyramid Studs Snowboard Stomp Pad
The price of "Dakine Pyramid Studs Snowboard Stomp Pad" varies, so check the latest price at
Things to Consider When Buying a Snowboard Stomp Pad
The moment of truth: you have made up your mind and are planning to finally buy that snowboard stomp pad. Whether in person, at a store, or online, these are the aspects to take into account when searching for a good stomp pad.
Size
Rubber stomp pads are the largest, which is appreciated by the part of the community that loves using snowboard stomp pads.
Multiple studs can also be used if you can't find rubber or foam stomp pads. The individual metal studs can be fixated in the design that works best for you, the board, and the boots. They are useful if you can't find a rubber or foam stomp pad to fit your board well.
Customization
Foam stomp pads can be cut to fit whatever shape you have in mind and need for your board. This is the best option, over a stomp pad made from rubber or metal.
Skate rails are an alternative to stomp pads. These are two thin 'rails' attached next to the comfortable snowboard bindings of the foot that you detach from your board. They are typically made of foam and can be extremely useful for epic jumps and twists.
Holding the same solid grip as the stomp pads, use them if you like their look on the snowboard better or if you can't find a stomp pad to fit your board.
For all those riders worried about the graphics on the snowboard, stomp pads also come clear in style.
For those willing to experiment, metal studs are an interesting option. They are said to provide the best grip when compared to regular stomp pads and can let the snowboarder's creative side bloom.
Colors to match your board's design, texture, and patterns should also be considered when choosing the stomp pad for your new board. They are a small expression of your personality, in the end.
Safety
A stomp pad is the good grip of a snowboard boot. Having a safe place to step is comforting, especially if your board is glossy.
Easiest to find, rubber pads can be the perfect option if you're a regular of the snow park and enjoy performing tricks and jumps. Rubber is extremely flexible.
On the other hand, foam pads tend to keep their shape, deforming less under temperature changes (they are also more fun if we are talking about the design!).
Skate rails and metal studs are extra accessories that provide even safer runs and a happier state of mind.
The trickiest place is the chairlift, and many winter sports resorts require snowboarders to keep one foot free while riding the chair. This is where snowboard stomp pads will prove most useful.
Also, are you weary of that button lift ride to the top of the slope, just like me? Again, a stomp pad will surely help you complete that ride.
Eco-friendliness
There are snowboard stomp pads made from cork, which are great and long-lasting due to the waterproof adhesive used.
On the other hand, even foam pads can be eco-friendly, e.g., made from algae biomass.
Price
Stomp pads are generally inexpensive, and you can even buy them on sale, at the end of the snowboarding season.
Still, when making your choice, remember that foam stomp pads are cheaper than rubber stomp pads.
It is an advantage that should not be overlooked: paying only a small amount for an item that could prove extremely important in your rider's life. That's the pad!
Stomp Pad-related Questions on Your Mind
As one of the oldest accessories in snowboarding, the stomp pad has become controversial as new technologies developed in this sport.
There are surely many questions seeking answers, and I will try answering a few of them.
Do Snowboarders Still Use Stomp Pads?
Some do, and some don't. As stated at the beginning of this piece, it is a personal choice. However, many riders have stopped using them. They claim that they're only needed by beginners, not even for riding the chair!
In some cases, they argue that the stomp pad covers the graphics of the board – but there are clear stomp pads, too. And then there's anti-slip spray paint! This seems to do the job even in powdery conditions!
Other riders suggest as a solution to not having a stomp pad putting the back foot as far forward as possible, next to the front binding.
Snowboarders who slipped – and were badly injured! – will indeed be using the stomp pad because the glossy surface area of the boards is slippery!
Are Stomp Pads For Beginners?
However hard some would argue, I'd say that they're not.
It is true, getting off the lift as a beginner can be daunting – and many ski run-offs can be steep and icy.
Accidents can happen, beginner or not. All it takes is a moment of bad luck or, if you don't believe in fate, a moment of carelessness.
A stomp pad would prevent bad things from happening and allow you to continue your snowboarding season.
It can also provide more traction, whether you're just getting started or have years of snowboarding in your portfolio.
Can You Use Grip Tape as a Stomp Pad?
Not a good idea, neither practically nor aesthetically (unless you own a vintage board). Grip tape and moisture don't go well together. I think this says it all.
Even though you're set to save a few bucks, you won't be saving a fortune, and it isn't a feasible option anyway. The grip tape will stop being adhesive.
Will You Use a Stomp Pad, in the End?
Whether you do or you don't, make this choice with your heart, not your head. Most of all, don't use the stomp pad based on what's cool or not but on what feels comfortable for you. Not even a specially designed pad is working anymore for style aficionados.
Sadly, snowboarding, too, was hit by a high wave ('avalanche' feels better in this context) of toxicity on the slopes. There are many selfish and narcissistic riders. Continue being yourself. You're out there to have fun, not measure yourself up to anyone.
In the end, you'll find that the pads are fun to take along! You may even purchase a stomp pad that you can turn into a fashion statement on the slopes. It should speak of you, your likes, and your style, too, besides providing that extra traction that we all need.