While sitting by the fire in a slope-side chalet, I took one last sip of gluhwein in an effort to warm myself. Wrapped in the arms of that red magical spell, I dreamt of blueberry tartlets.
Now you must be wondering, why am I continuously talking about food in this article? Because Après ski means 'after ski.'
So what do you do after a hectic day on the slopes? You just remove your ski boots, pop a beer bottle, drink hot chocolate, shop around, or engage in other multiple activities.
That mystical part of the day is my favorite when multiple individuals gather together and get involved in post-ski activities.
I'm sure you still haven't grasped the idea, so let's dive a bit deeper to make you more familiar with this topic.
What Is Apres Ski?
Après ski is a French term from the 1950s which means 'after skiing' or 'after ski'. Merriam-Webster defines it as a social activity after a day of skiing.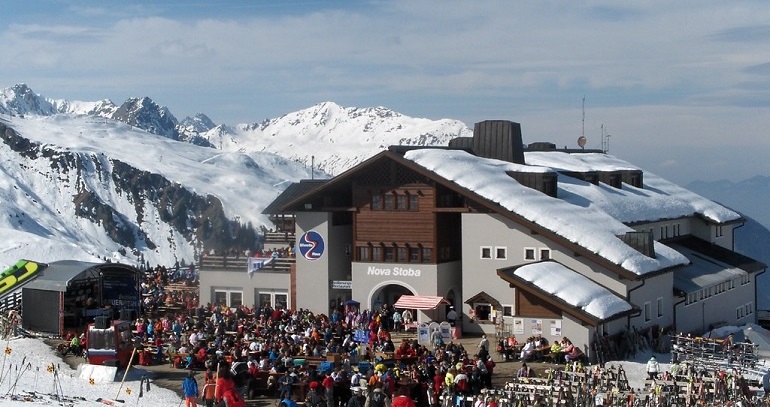 While Cambridge describes it as social activities (as at a ski lodge) that take place in the evening in restaurants around places where people ski.
Après skiing is also defined as "social activities and entertainment following a day's skiing," by oxford living dictionaries.
Well, these definitions are just the tip of the iceberg. Après-ski has its own culture, rules, dressing styles, and activities, which depend on what type of skier you are, and where you are.
The definition can also vary depending on who you ask. If you ask me, I would say it is all about sipping hot chocolate or wine while having a positive banter with pals after a tough day on the slopes.
Some might say après ski is about clothing, wearing comfy socks and watching a movie, or visiting a casino. While some people might see it as a chance for trying new activities.
No matter what you do and how you define it, in the end, après ski is a lot of fun!
What Is Après-Ski Culture?
Après ski traditions vary around the world, and each spot has its own way of winding down after a busy day of skiing. Every place has its own culture and rules. It is hard to believe, but there is no specific time for après ski festivities. Instead, you start after your last ride and end it whenever you feel like it.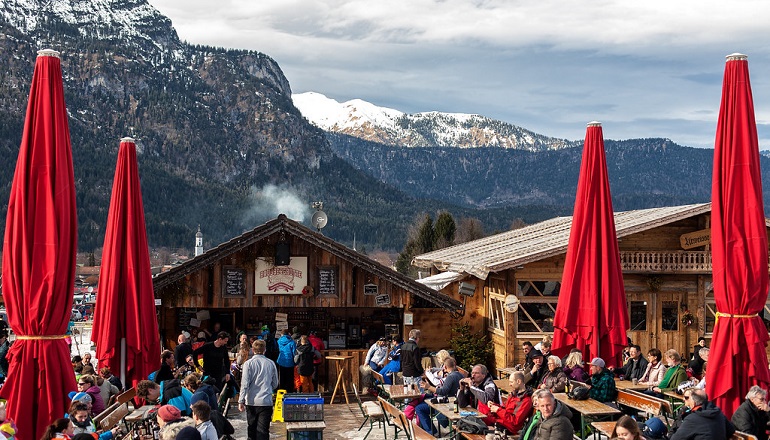 Although, all après ski spots swank different cultures, and the nightlife varies by location, let's discuss some common activities skiers mostly tend to engage in.
First things first, it is not about drinking or eating only! Some of the most popular activities include hiking, listening to live music or live bands, shopping, playing darts, dining out, ice skating, watching movies, visiting a casino, and other activities like these.
Now let's talk about the food. While skiing in the chilly cold weather, you crave food that helps you relax and warm up. Some of the most popular options among drinks include tea, coffee, mulled wine, hot cocoa, apple cider, kirsch, and schnapps flavored with spices and herbs.
Ski resorts in Europe tend to serve regional delicacies and seasonal specialties. Cheese is the mandatory part of many dishes like raclette, tartiflette, and fondue. While some people like to stick to pizza and burgers, some tend to immerse themselves in the culture of that particular location.
When Does Après Ski Start?
Après ski starts after the very last run of the day, and the carousing lasts until you are ready to call it a day. Indeed! There is no particular time for après ski, though it usually starts around 4 p.m. in the late afternoon when skiers are done with their ski runs.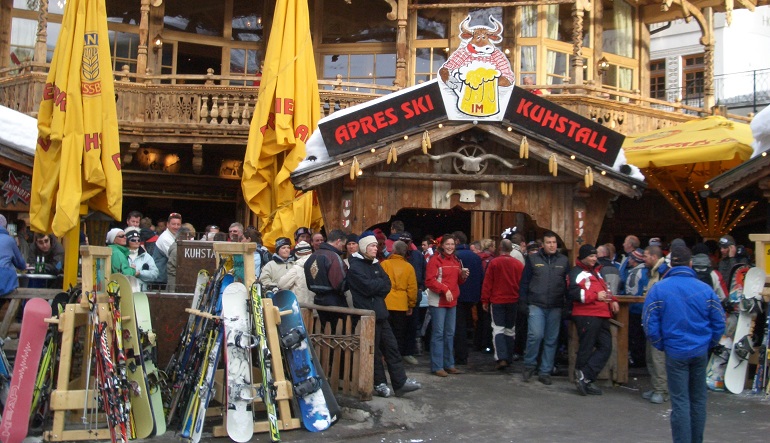 Although most resorts around the world tend to set their own timings for après, people like to start however they find suitable. It makes it a matter of personal choice also. Some people enjoy taking the rest day off in the afternoon, while some like to remain on snow slopes till dusk.
Given the fact that every individual and every group has its own time preference for après ski festivities, you are most likely to witness skiers dancing on the tables to loud music from 11 a.m. until 6 a.m. Just like in the nightclubs of Austria. So, we can conclude that there is no official time frame for après ski.
What Should I Wear for Après Ski?
While some people like to keep it cozy, some see it as a runway show. Believe me! They would wear everything from comfy ski clothes to the latest runway looks. The good news is, there is no dress code. At least not unless you are hitting any posh restaurant on the eve.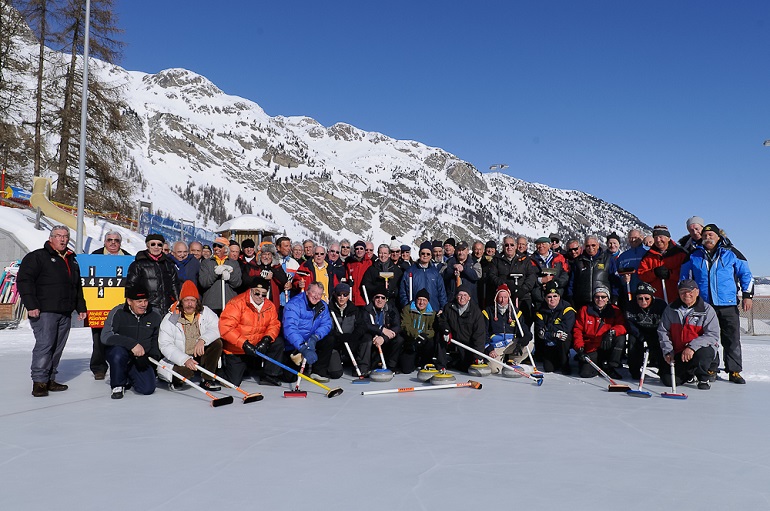 To be honest, no one really cares how you look. Pretty cool! Isn't it? I mean, don't be shy, now you can wear that pink panther costume you saved for some special day. Just remember, there, even the most casual skier looks cool.
Secondly, the most important thing is to be comfortable. I mean, the winter weather is already giving you a hard time so show some mercy while dressing up, and always avoid clothing that fails to keep you warm and advocates immobility.
Mostly, people stash their gear in a ski locker and head straight to the après scene without caring to change clothes or freshen up. The only thing they care about is switching from helmets to sunnies, and ski boots to Salomons, sorels, or moon boots if you have brought along any.
Staying in your skiing attire comes easy, I mean, it makes perfect sense that you can ski all day in a ski resort, park your skis after the last run of the day, go straight to the bar and have a drink, and call it a day whenever you want. This is my favorite part when I don't have to head home for a full change after my heavy last run.
If it gets warm outside in the afternoon, you can remove your outer shell and enjoy the sun. But if it starts to snowfall, you can stay inside and enjoy the après ski scene through the window while wearing your full attire.
If you are still confused, let me help you out a bit in finding an outfit. If you are having second thoughts about dining in your ski clothes, you can always resort to Cashmere and long leather boots paired with a scarf and a hat. Or, stick to your personal style maybe?
Or, buy a stretchy one-piece ski suit that goes well on the slopes as well as in the restaurant. Would you care to know that the black stretch suit is the little black dress for apres ski?
You can also abandon the mainstream oversized look for a stylish put-together look; cropped bomber jacket paired with tapered leather pants. I mean, you are free to choose. I suggest you go with your own style and stand out.
Recommended Brands
Moncler
Frauenschuh
Cordova
Perfect Moment
Fusalp
Bogner
We Norwegians
Where Can You Find the World's Best Après-ski?
Well, choosing the one for après skiing is quite subjective as it all depends on your preferred activities. Below I have put together a list of some very lively you can find ski resorts in America.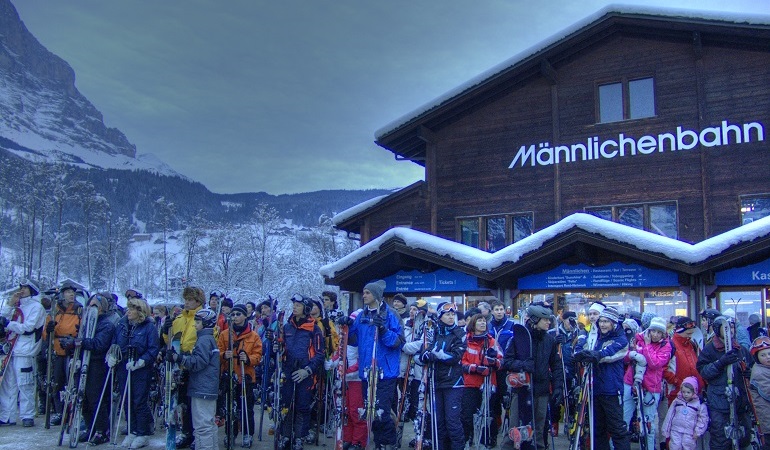 Park City, Utah: I am sure you have heard of this great resort already! This place has to offer one of the best dining establishments right on the snowy slopes! This ski town is home to the largest ski area in the US and thus has a picturesque après ski scene.
Aspen Snowmass, Colorado: If you live for live music, explore this place. Also, you get to enjoy many luxurious hotels like Little Nell.
Vail, Colorado: People here live for après-ski. They adore it more than any humans on any ski spot.
Jackson Hole, Wyoming: It offers skiing at three different mountain resorts.
Killington, Vermont: A very family-friendly ambiance.
Whistler Blackcomb, Canada: This one is hard to top but its offerings are not lacking either.
Europe has no shortage of ski towns either, so let's explore some options in Europe too! Shall we?
Chamonix, France: Did someone say France? I'm up for spirits and wine, and those spectacular French alps resorts!
Ischgl, Austria: Care about toboggan evenings? Here is your spot!
St. Anton, Austria: If you are a night owl, I think this place can end your thirst for nightlife.
Cortina d'Ampezzo, Italy: Several casinos and elegant piano bars
Alta Badia, Italy: Nothing can beat this area for its unbeatable mountain views.
Val d'Isere, France: If you ever visit this place, check out the slope slide La Folie Douce, which is famous for a crazy mix of music, clubbing, and cabaret.
Val Thorens, France: Known for offering the largest ski space in the world – Les 3 Vallées. It is a haven for students and undergraduates from all over Europe.
When Does Après Ski End?
This query is surely up for debate! People argue that skiers love to get up early in the morning and hit the slopes, so they don't have a late-night action.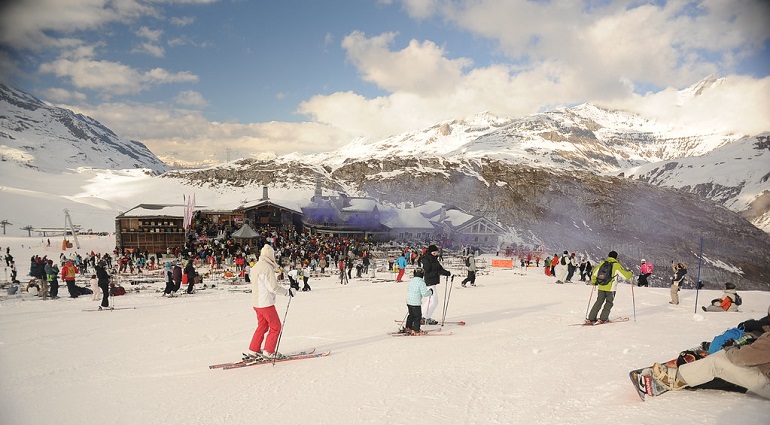 Well, it might be the case in some locations, but surely not in France or Austria. People there are actually living for après-ski. So, it partially depends on your location, and partially on your mood.
Final Thoughts
Though there are no après ski written rules, in this article, I have barely touched down on the basics of après ski. There is a lot to explore, which can only be experienced by standing in any local watering hole while sipping spirits with your group of friends.
I have tried to give you some ideas as to what to expect while going on après ski and where to go. Just remember that it's a great social experience puffed with amazing festivities!