Two Sticks
Two sticks. Cores made of wood. Often, the edges lay sandwiched between two sheets of titanal steel. Titanal is just fancy talk for aluminum alloy. There are numerous other little tweaks and design specifications. However, that there is the recipe for most skis.
Simple no?
Why then… are there so many different ski brands. Count your fingers. On both hands. The ski industry has more brands than whatever number you have arrived at. Some brands are specialists, and other brands tend to generalize.
Either way, they're numerous. What's one to do? Why run through the top brands of course! Don't trust any pair of backcountry skis. Check the label, and identify with the brand. Sometimes, you can judge a book by its cover.
I'll be running through the who's who of the ski industry. Let's commence!
12 Best Ski Brands
The french alps never saw it coming. Fly at them with the Rossignol Experience 76s or the Armada Reliance 92s. Tell them I sent ya! A top-rated ski brand earns its spot with consistent quality.
However, there's a matter in question. Which brands are top-rated? That's what we will be going over. Ski gear is expensive. Dropping hundreds on a chance? Not my style. Ski touring requires confidence and that little bullion starts with how we feel.
Consider that each brand has an identity. Knowing what they specialize in will help narrow down your search. On the other hand, you could use my ski-choosing method: Pick whichever one looks the coolest.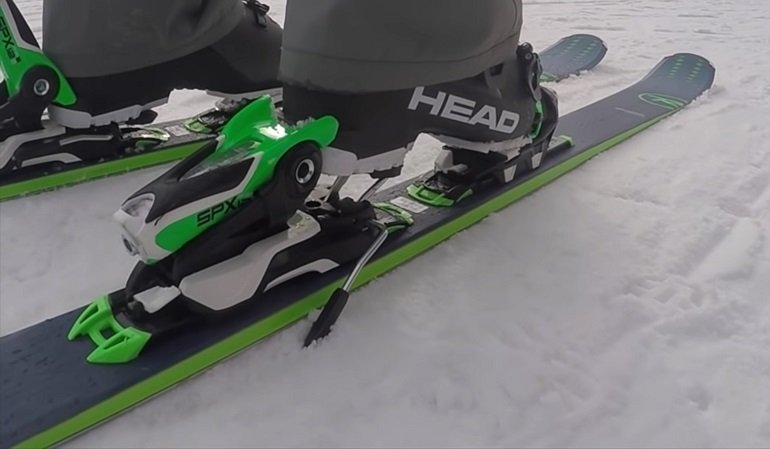 The French machine. Rossignol is dependable. Browse through their catalog and you'll find a wide gamut of options. Rossignol's covered every ambit of skiing. Pros, want-to-be's, and soon-to-be's will be pleased with their selection.
Brought into existence in 1907. Rossignol has gone from strength to strength. The leading vision of its founder: Abel Rossignol. He wanted to create a luxury brand. One that melded city opulence with mountain simplicity.
What did he end up with? An outerwear company whose skis have been used to win gold at the Olympics. Several times. Not bad! Especially for the anti-specialists.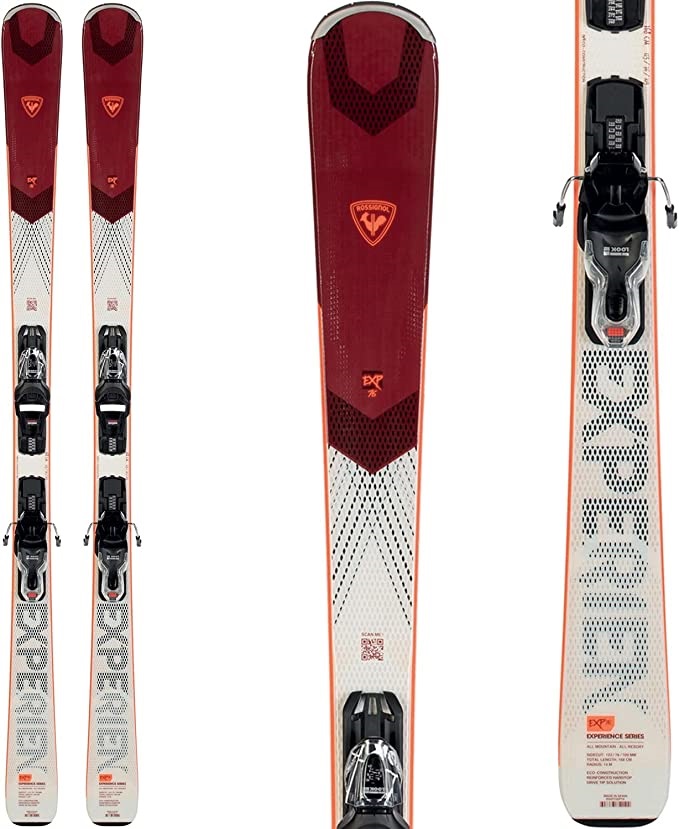 Experience top-grade performance even as a beginner. The Experience 76, contrary to its name, is not for experienced skiers. A misnomer? I'm unsure. What I do know is that these skis range. With an all-mountain build that doesn't falter with terrain changes.Everyone wants to be an expert. Frankly, that's not possible. However, we all begin at square one. A fact that only adds credence to my belief that beginner options are vital to any sport.The Experience 76 has a featherweight build of both wood and fiberglass. Their graphics are dim colors with packed impact. Damp tech inserts run rampant through their frame. Absorbing outliers as they present themselves. Damp and ready.
Features
Best Feature: Versatility
Ski Level: Beginners and intermediate
Terrain: All mountain ski
Pros
The Experience 76 has an all-mountain build that caters to novices.
Great look and even better stability. Forgiving in the best way.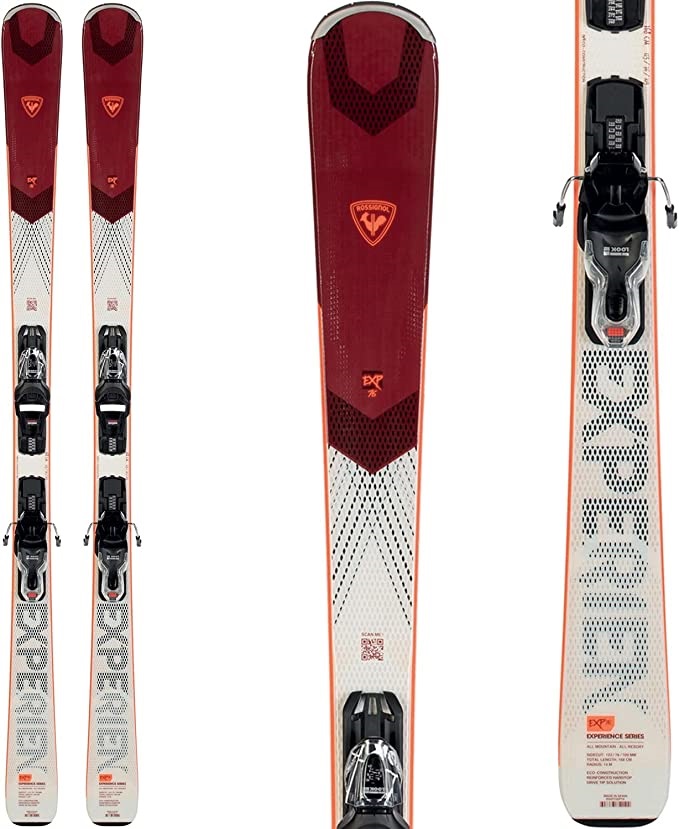 Rossignol Experience 76 Mens Skis 160
The Price of "Rossignol Experience 76 Mens Skis 160" varies, so check the latest price at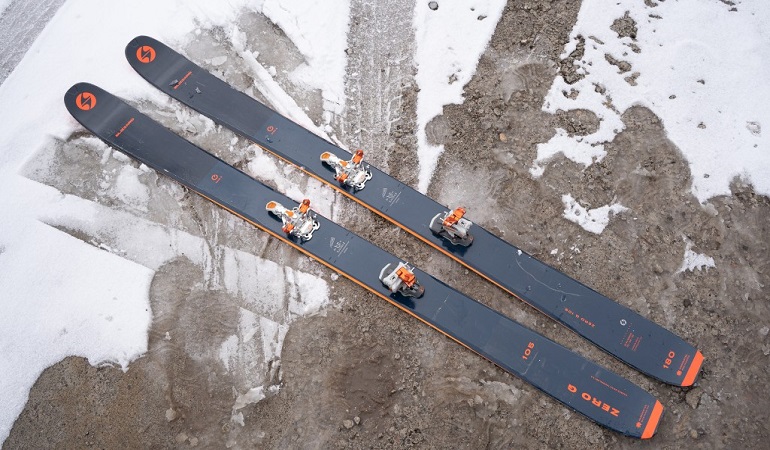 Fierce and dangerous. Blizzard takes after its namesake. Creating alpine skis that are to be used for charging head-first into the rubble. Rough and tumble skiing has its supporters. Blizzard is its champion.
Blizzard Sport was founded in 1945. Despite the gritty name, they are best known for their women's specific skis. Not that women can't be gritty or rough. However, it's not a commonly presented image.
What's their other staple? All-mountain skis for expert skiers. An expert all-mountain ski? A dying breed if you ask me. Experts generally tend to specialize.
Ski companies like this one are a rarity.

A long cut. A stretched-out divot that is meant for improving stability. That's what the Zero Gs can count on. On piste or far off of it, you can count on the same damp ride. Despite this great design feature, most of Zero G's blueprint is centered around something else.Carbon drive 3.0 technology. A hodgepodge of words that translates to a performance-oriented frame. A frame that has been constructed using carbon fiber. The Zero G's edges? Also carbon infused. It'd be easier to tell you what hasn't been carbon dipped.Best used for backcountry skiing. The kind of terrain that benefits the most from their insane power transmission.
Features
Pros
The Zero G 105s have a 3D unidirectional carbon frame. Lightweight slicing.
Enjoy the carbon frame's optimal flex and progressive stance building.

Blizzard Zero G 105 Skis
The Price of "Blizzard Zero G 105 Skis" varies, so check the latest price at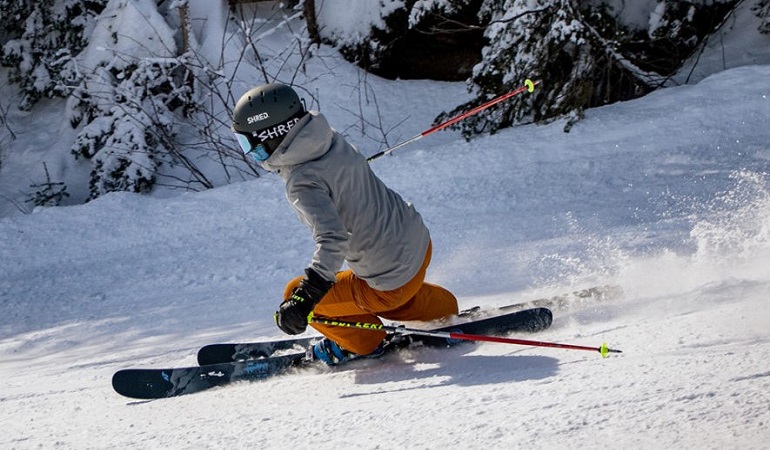 You've heard of them. I know you have. Nordica's moved well past its roots. The Treviso native began with ski boots. Quickly expanding into all aspects of ski mountaineering and all-mountain sports.
They're old. 1930's old. Don't get hoodwinked! Despite their years, Nordica still knows how to innovate. How else could they have survived for so long? Well then, in all these years, what are they best known for? A balanced design that doesn't disappoint!
Their fixation on detail is why their catalog is much smaller than other ski brands. Quality not quantity as a way of business. Frankly, that is the perfect archetype of business.

Metal-based stability. Rock hard with the Santa Anas. Powder skis for ladies with bite. The Santa Ana's are for those that want to make crud out of groomers. The alchemist skiers.Their entire frame has been slimmed down. Why? To incorporate more metal into them without weighing them down. What does the reduced weight get you? Enhanced control and far greater slicing efficiency from your edges.A build this rough should be best suited for the backcountry. Surprising that the Santa Ana's thrive best on groomers. Paradoxes can be great fun to ride on. I haven't encountered a paradigm shift this big in ages.
Features
Best Feature: Stability and power
Ski Level: Advanced to expert
Terrain: Groomed runs and powder
Pros
Reduced weight and enhanced grip for the best feeling ride on piste.
Lightweight and slim body figure. A shape loved by everyone.

Nordica Santa Ana 98 Skis
The Price of "Nordica Santa Ana 98 Skis" varies, so check the latest price at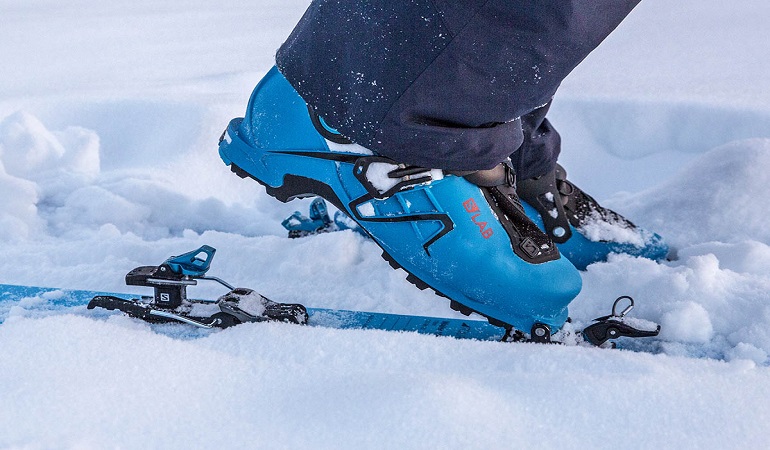 A tour of Europe. Next stop on our excursion is France once again. They sure do know a thing or two about design. Now then, what's the name of the brand? Salomon. The best ski company around? No. However, a company with a storied history? Absolutely.
Salomon has managed to stand the test of time. Doing so, by delivering a product for every sector. These folk never saw a niche that they didn't want to expand into. If you've come across the brand, it's been through their high-profile athletes.
Top stars in freeskiing and trail running fall under their banner.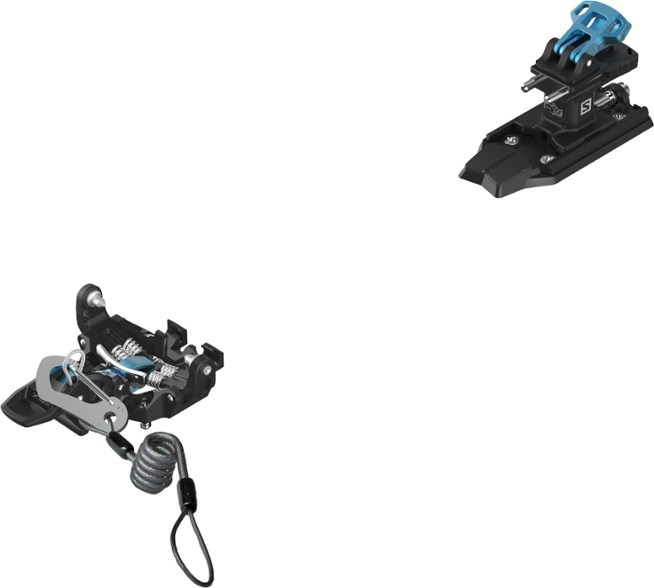 Bindings. Why look past them? You can't ski without a pair. Regardless of your skill level. I've got a suggestion! Why not marry your skis with the MTN Pure Alpine Touring bindings?Easy step-in offerings that practically guide your toes into place. Complexity isn't always ideal. Simple builds always last the longest. With this in mind, count on the MTN Pure Alpine Touring bindings.Constructed from a small number of parts, each one reliably tested and engineered. New ski bindings need to be dependable. These ones are. And their spring? Trust me, you'll get plenty of pop.
Features
Best Feature: Single construction
Ski Level: Intermediates
Build: Aluminum construction
Pros
Single-constructed bindings with few parts for even fewer mishaps.
Lightweight materials were used for the frame. Hardy and yet, easy to control.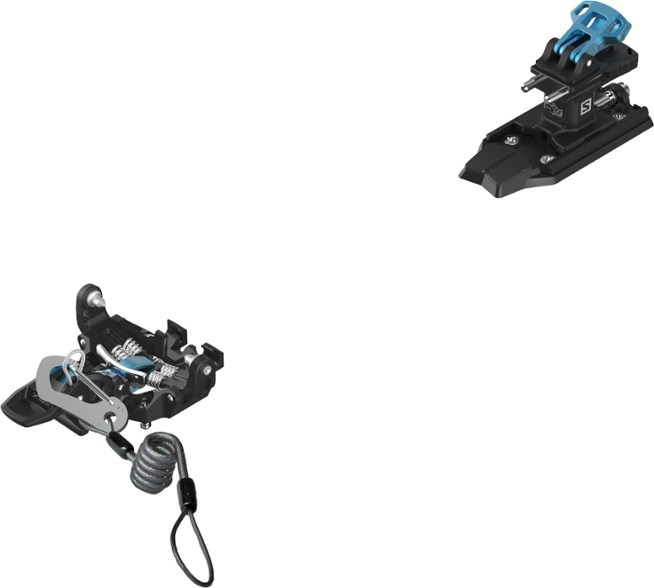 Salomon MTN Pure Alpine Touring Ski Bindings
The Price of "Salomon MTN Pure Alpine Touring Ski Bindings" varies, so check the latest price at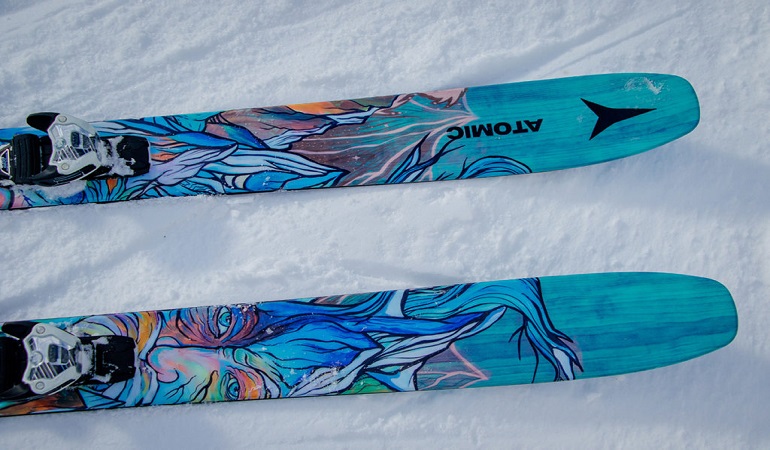 Split the atom. Precision is key. Atomic has banked its legacy on that concept. The Austrian-born racing enthusiasts know all about margins. From the competitive skiing that they make their products for. To the precise design of their skis.
Everything is accounted for. Such is the fixation on attention to detail, that Atomic is even known for creating the world's first powder skis. Trailblazers! While the brand's catalog may be extensive, its domain lies within race skiing.
Within that classification, you'll find their best offerings. I'll be going over their head skis down below.
Austria's never seen such focus.

Described as a "pillow-bashing" slicer. I'm not sure what that means. To me, the Atomic Bent Chetlers are skis for the ages. Sidewall constructed skis that got the tip and tail rocker to put on a show. Chetler skis have expanded tips. Increased surface area? Yes and with plenty of benefits. Ski weight is better distributed with expanded tips. Better distribution leads to enhanced tracking. Enhanced tracking gives you improved stability.How do you maintain high speeds? Stability. Did you follow the chain reaction outlined in the paragraph prior? If true, then you'll know that stability is what the Bent Chetlers are all about.
Features
Best Feature: Rounded shape
Ski Level: Expert skiers
Terrain: Powder
Pros
Powder skis boards that were made for swift acceleration and sprightly runs.
HRZN Tech tips create a floaty build that glides you across the top sheet of fresh pow.

Atomic Bent Chetler 120 Skis
The Price of "Atomic Bent Chetler 120 Skis" varies, so check the latest price at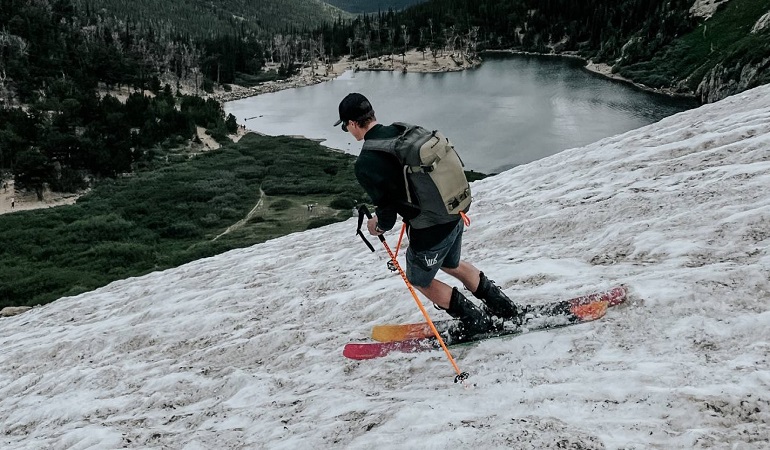 Elan. The first to break from the Western Bloc. A Slovenian company, whose fortunate son is Ibex. Elan may be an obscure brand. Obfuscated by its location. However, often benefiting from the mystery behind its name.
This here is the brand for hipsters and fringe players. Revel in the dim light? If so, stick with Elan. Elan's greatest innovation is matrimony. One that they've managed to create between two opposing sides: fun and performance.
I don't count myself among the fringe. Yet, I still see myself as a fan of theirs. Elan's converted me. Few brands are pushing line skis to the limit as well as they are.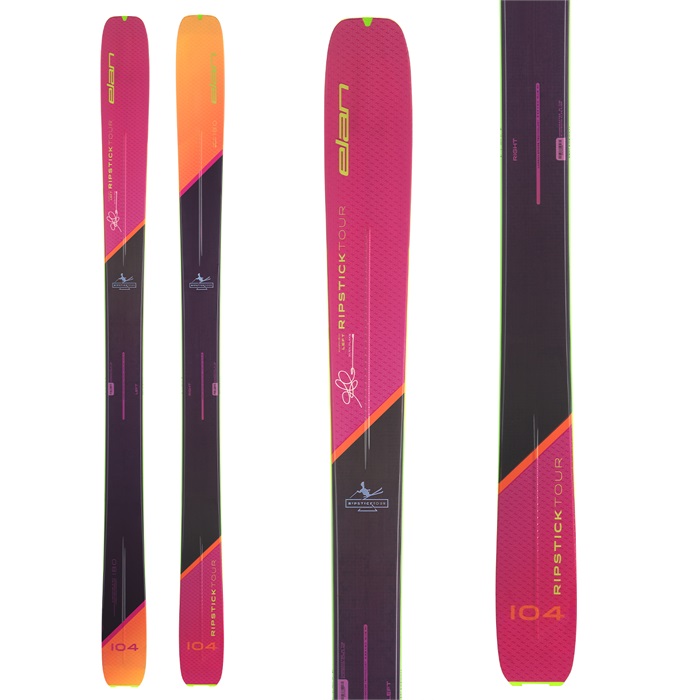 Splinter the alpines. The Ripstick Tours are the flashy gods of the hilltops. Caked in bright hues of red and orange. If you can't stand out with these, then nothing will get you over. Shaped asymmetrically, each ski has both its rocker and camber underfoot specialized for themselves.The final outcome? Perfectly tailored skis that imbue either foot with a new experience. Precision is increased, and power transfer follows behind it. When skiing through snow-glossed forests, this is the lethality that is required.Lightweight carbon tubes are inserted into the Ripstick Tour's wood core. Silencing any naysayers and terrain chatter. Intense skis that are only for the strong-willed.
Features
Best Feature: Asymmetrical design
Ski Level: Advanced to expert
Terrain: Alpine touring ski
Pros
Brilliant colors used for the top sheet and its asymmetrical design pay dividends.
Enhanced stability and dampness thanks to the carbon rods inserted into the ski's upper part.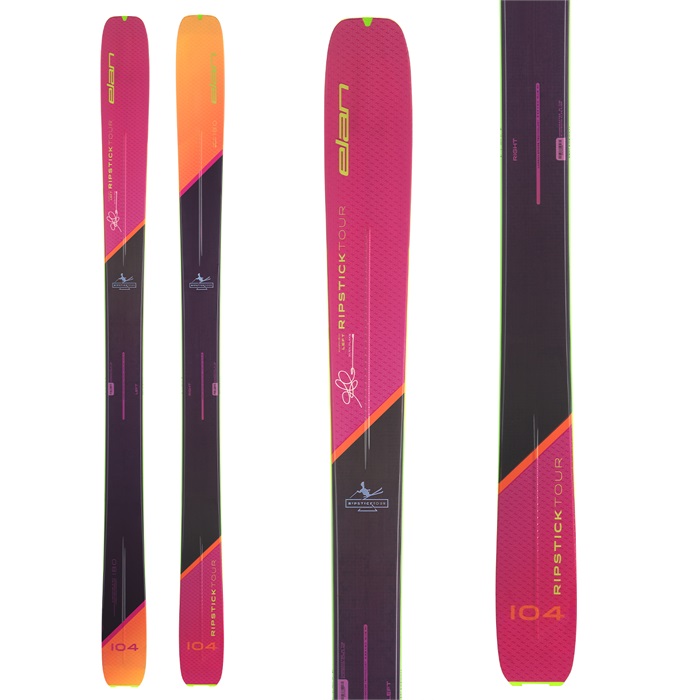 Elan Ripstick Tour 104 Skis
The Price of "Elan Ripstick Tour 104 Skis" varies, so check the latest price at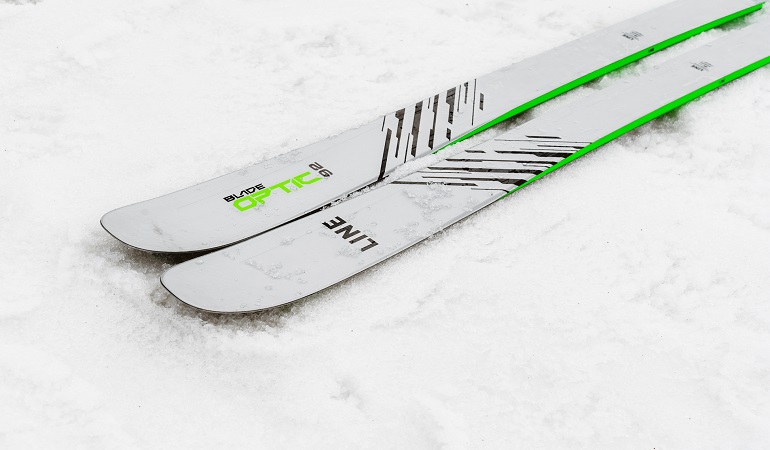 Don't toe the line, break it! An American import. Line skis was founded in Seattle, Washington. Uplifted by professional riders and skiers. This brand is best known for its nonconformity.
Does LINE deliver industry-changing performance? Not quite. Nonconformity is their ethos. They're the backroom secret within many a ski shop. Founder Jason Levinthal has stated that making skiing more enjoyable is the mission statement.
Has LINE delivered? I'd say so. Constant innovations. Not for the sake of performance but enjoyment. Missing the mark often but continuing to shoot, they are among my favorites for not losing sight of skiing's core: Fun in the snow!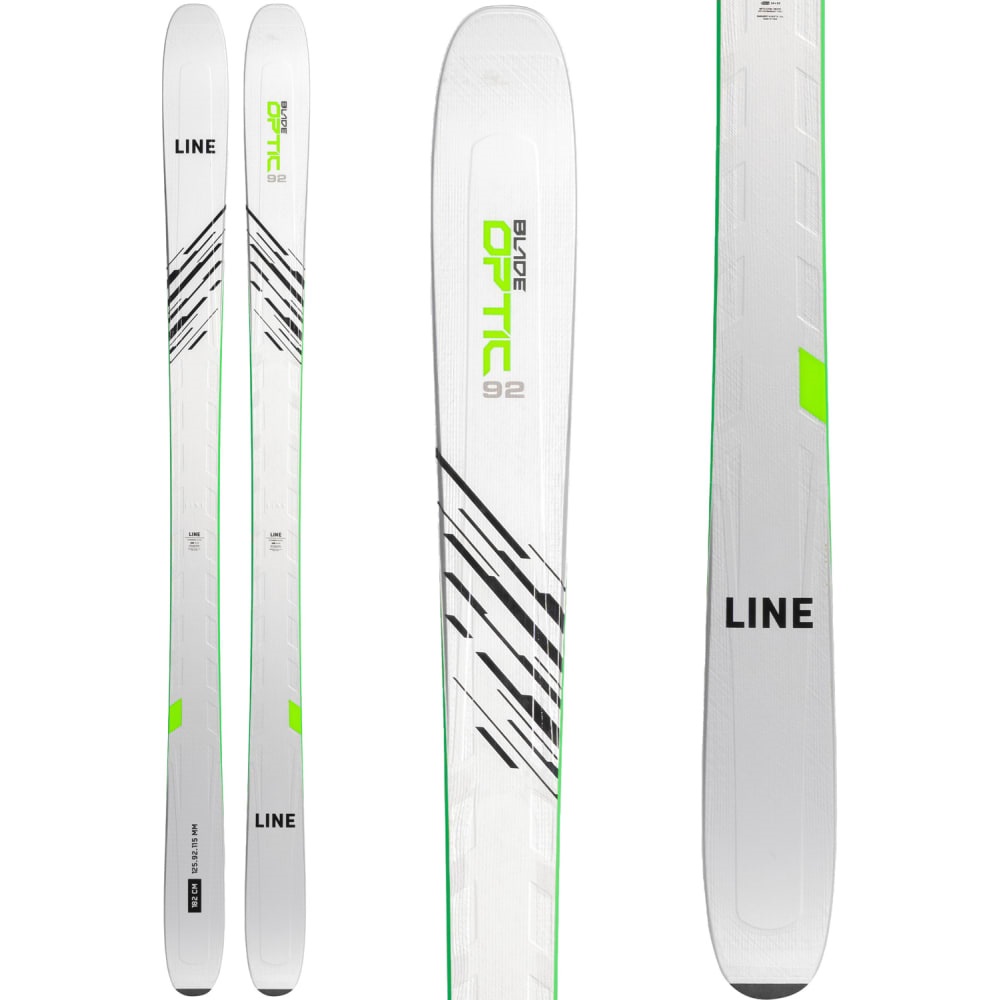 All-mountain isn't enough. It's not enough to accurately portray the Blade Optic 92s. Pigeonholing such a brilliant pair of skis would be an absolute disservice. The design team and their efforts shouldn't be disrespected like that.Rip through powder. The Blade Optic 92s have the stance setback to get the job done. Turn groomers into mulch. How could you not? Especially with the razor edges and sintered base holding the cadre up.The Capwell construction works wonders for the Blade Optic 92's longevity. Its consistency also boosted. What of the ski's core? Aspen Veneer. Such low weight and yet such great power. The Blade Optics is well put together skis. No surprise, seeing whose behind their existence.
Features
Best Feature: Versatile design
Ski Level: Expert skiers
Terrain: Groomers, Crud, Etc
Pros
Fresh sintered base that butters over everything that it comes into contact with.
Enjoy the five-cut geometric design of the skis themselves. Stable and sleek.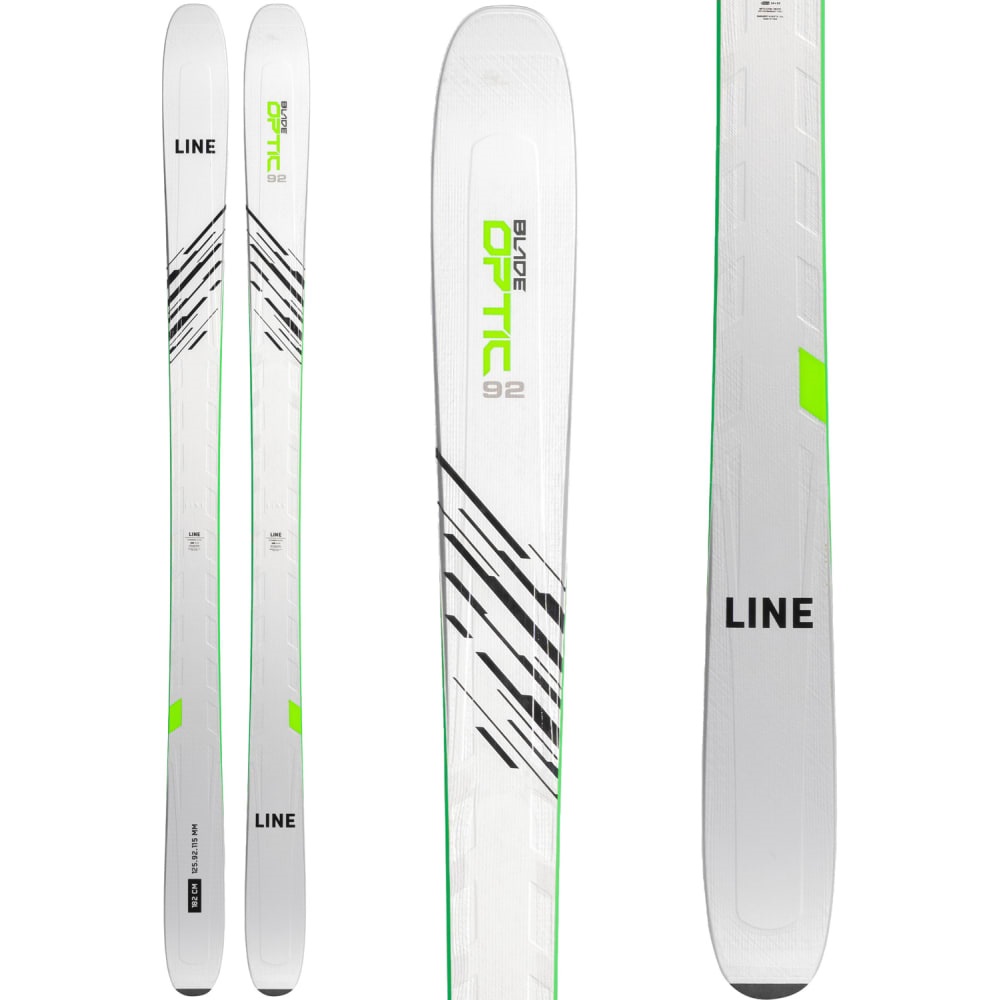 Line Blade Optic 92 Skis
The Price of "Line Blade Optic 92 Skis" varies, so check the latest price at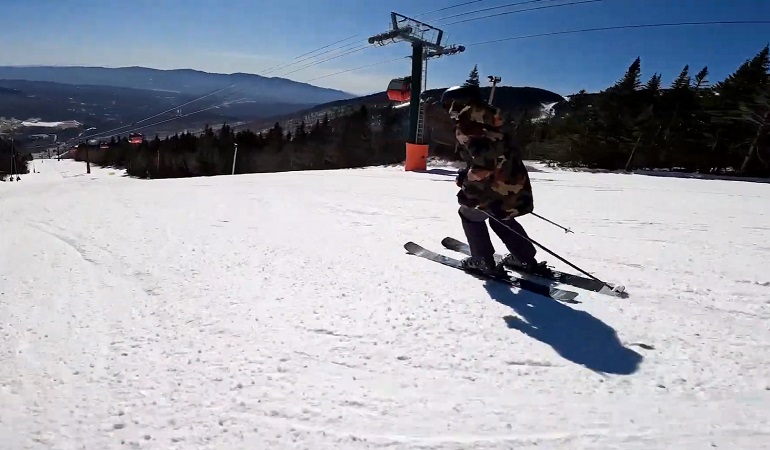 Man your post! The Armada is here. Founded and based in the state of Utah. There's a reason why this fleet has stationed its products in over forty countries. The majority of their efforts are focused on skis and adjustable ski poles.
Are they giants? Not at all. Armada is definitely a minnow. Especially when compared to the behemoths that came before it. Their niche of choice: freestyle skis. A few years back, in 2017, they were purchased by Amer sports. Finish winter sports conglomerate.
Since their acquisition, not much has changed. They continue to churn out quality skis. Underrated and often forgotten. Don't let that fool ya. Armada is a top-grade option.

Check your acumen. The Reliance 92 Ti skis are not for upstarts. Elongated tips end off a rather speedy base. Uplifted at every angle for easy lift and pop. You won't catch an edge but you might spin out. Such is their speed and prowess.Do mind the speed limit. The Reliance 92 Ti's have a special comp series base that is much faster than anything else on this list. Overconfident? You won't be once you're picking yourself off the piste.It's not about your skill. Well, it is. The fact of the matter is that these skis have quite a reckless design. Having a Caruba core certainly doesn't help with the speed issues.
Features
Best Feature: Slim yet durable
Ski Level: Advanced
Terrain: Groomers and powder
Pros
Built like a tank but as nimble as a fighter jet. The Reliance are quality skis.
Thanks to their Comp base, these skis are extremely fast. Say a prayer before setting off.

Armada Reliance 92 Ti Skis
The Price of "Armada Reliance 92 Ti Skis" varies, so check the latest price at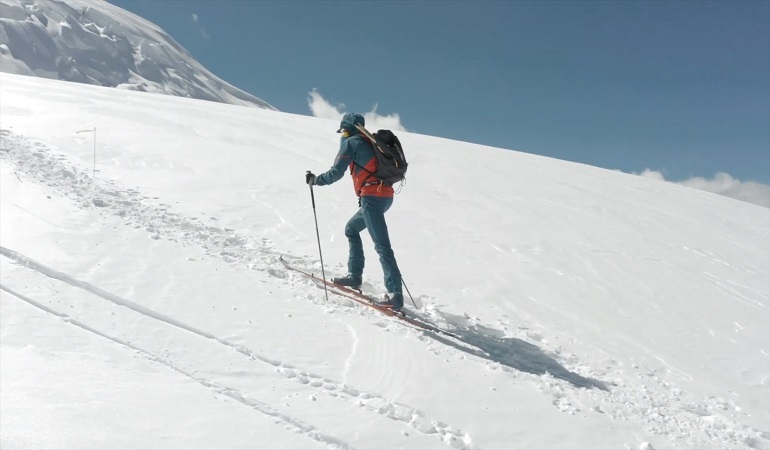 Skiing's anomalists. Dynafit loathes classification. At least, that's what the evidence points to. It wouldn't be very apropos to try and saddle them within a class. Their reputation has been built off of the spine of their ski boots.
Recently, they've been placing all of their eggs in the ski basket. See? I told you they were hard to pin down. In spite of what their name might suggest, Dynafit is design-oriented. Lightweight skis are their bread and butter.
As a whole, they constantly shift. However, once settled into a product, albeit temporarily, they rely on time-tested blueprints. Strange company but I can't say that I don't like them!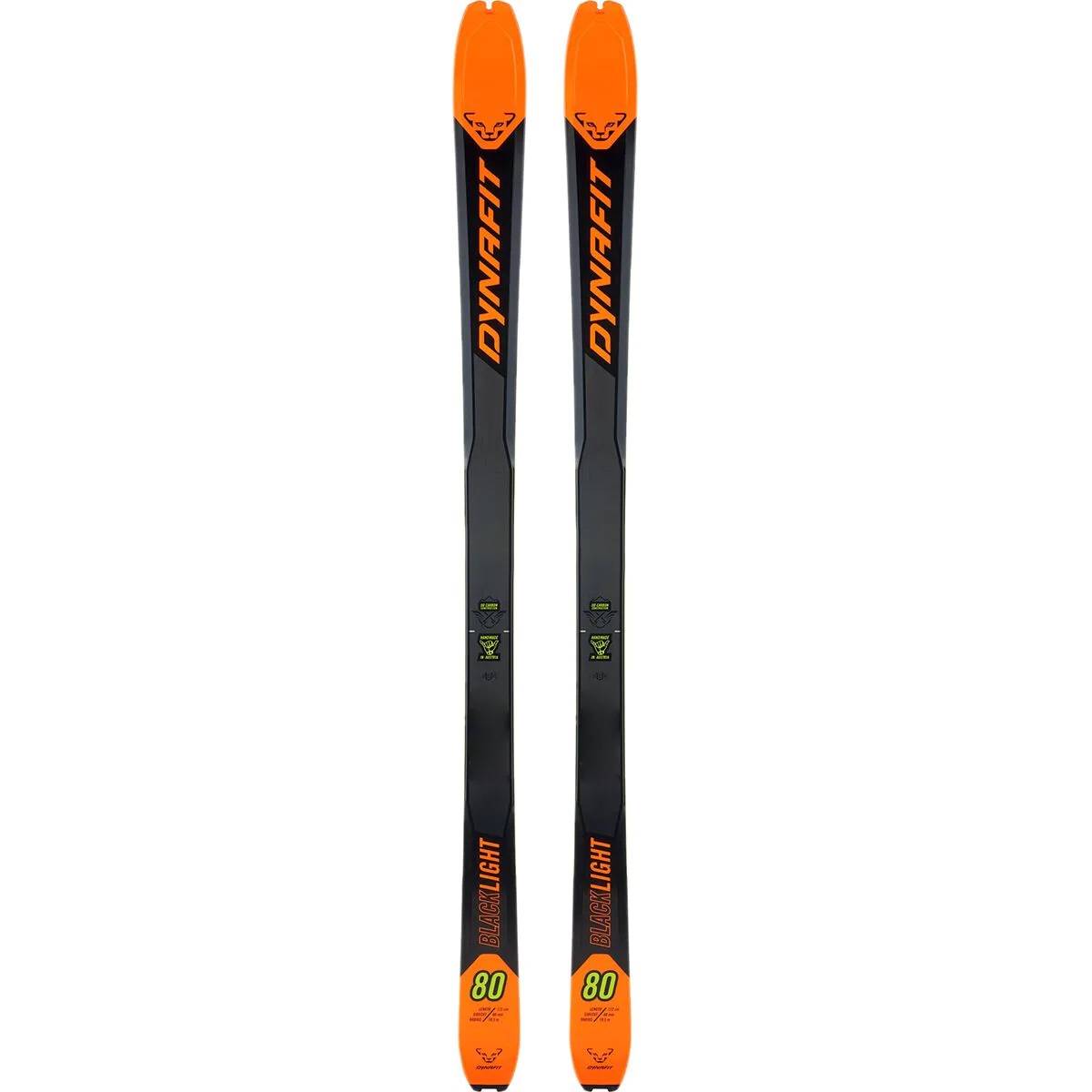 Ski innovation is difficult. Everyone talks about it. Espouses its greatness. Few ever meet the mark. That is why I enjoy the Blacklight 80s. They don't innovate. Rather, they take what already works and religiously stick to it. Proper carving skis with a sintered base to turn any big mountain into a race track. What's odd, is their flex. A soft flex is usually found on forgiving rides, not fast ones. Aggressive skiers also tend to have a higher skill level. One that craves a hard flex.Somehow, the Blacklight 80s make it work. Their multi-layer wood core further pushing their speed potential.
Features
Best Feature: Sintered base
Ski Level: Intermediate
Terrain: Powder, All-mountain
Pros
Brilliant design that strikes out against conventions. I really enjoyed the bright tips.
Steel edges pack a mean bite and they don't dull over time. Sturdy.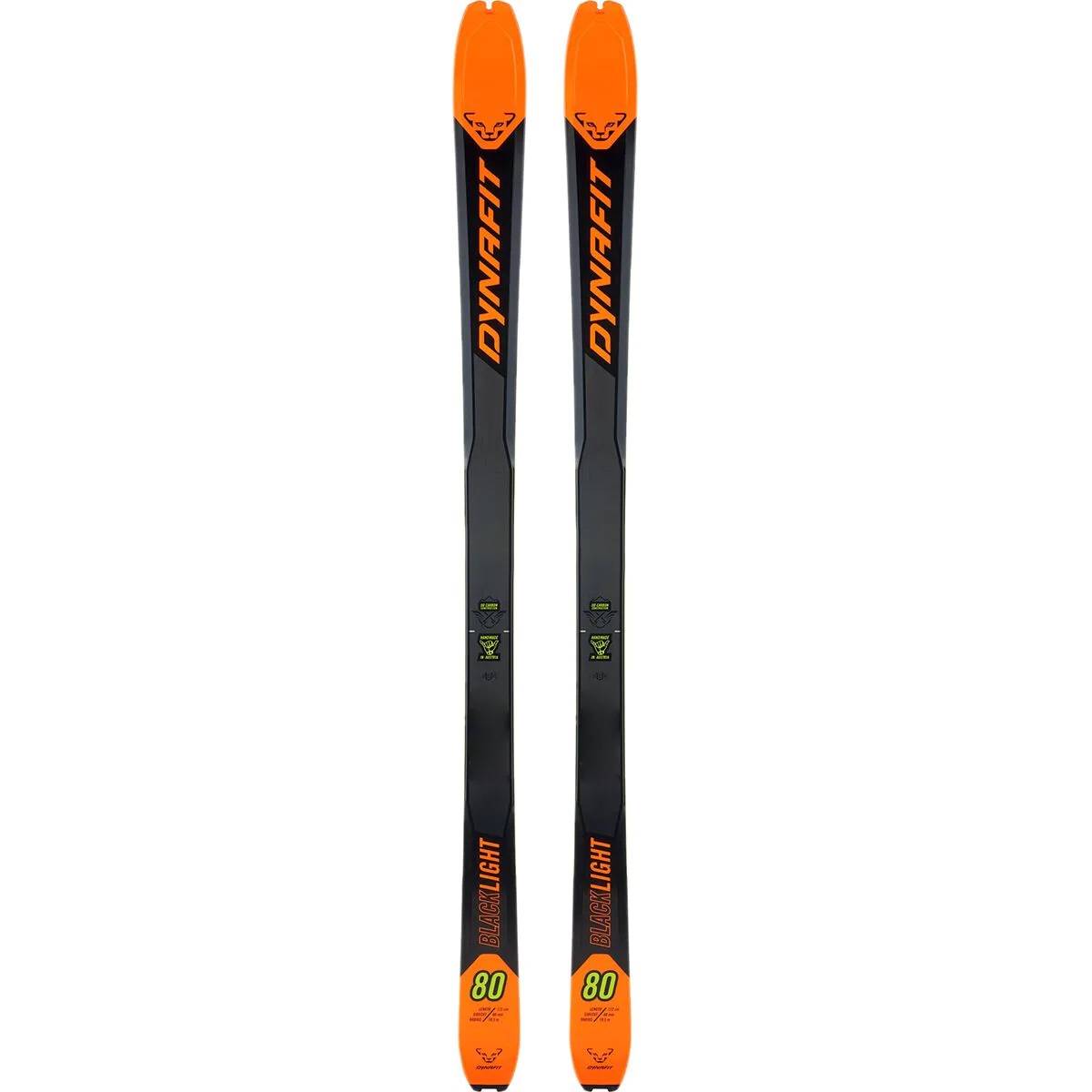 Blacklight 80 Ski
The Price of "Blacklight 80 Ski" varies, so check the latest price at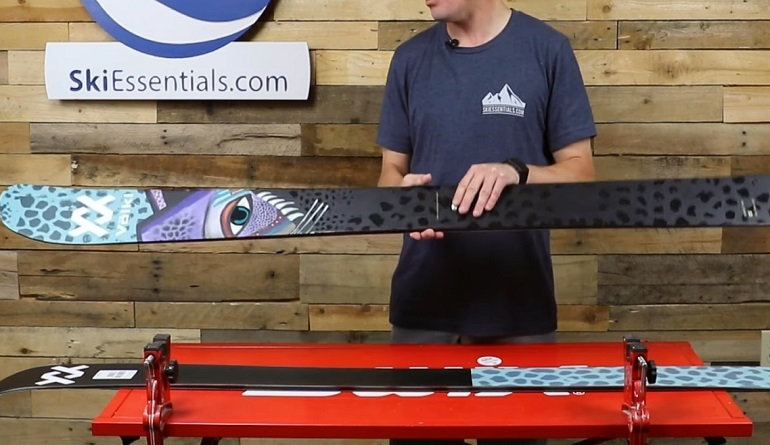 Enough about America. Volkl is here to ferry us back to the old continent. Founded in the 1920s and based in Germany. Volkl has many great lines to its name. The Mantra and Kendo are chief among them. What's their poison? Formidable big mountain assassins!
Violence is their ethos. Each of their skis, at least the ones I've encountered, have been made using high-quality materials and imbued with a tempestuous spirit. Volkl is the black sheep cousin of elan skis. Good, it's high time someone started taking themselves seriously.
I'm not the only admirer of theirs. They are the largest ski manufacturer in all of Germany. No easy feat in the manufacturing super state.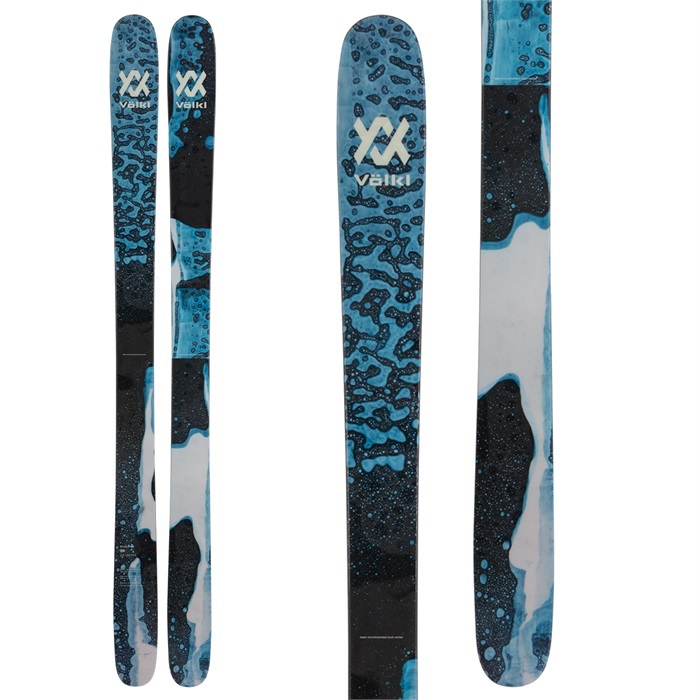 Turn away from the masses. The Revolt 104 skis exemplify everything there is to laud about Volkl. Volkl's dream product. Three-dimensional side cuts run down the sides of either ski. Granting the Revolt enough edge versatility to get it through anything.High speeds are not a foreign concept. Thanks to the high-density sintered base of the Revolt, you'll have more trouble stopping than starting up.While there was little that I enjoyed about their aesthetic design, nothing at all, I must praise their build and performance.
Features
Best Feature: High-density sintered
Ski Level: Advanced
Terrain: Park and pipe
Pros
Has a sidewall design made for efficient power transmission.
Best-designed sidecuts for stability and smoothness.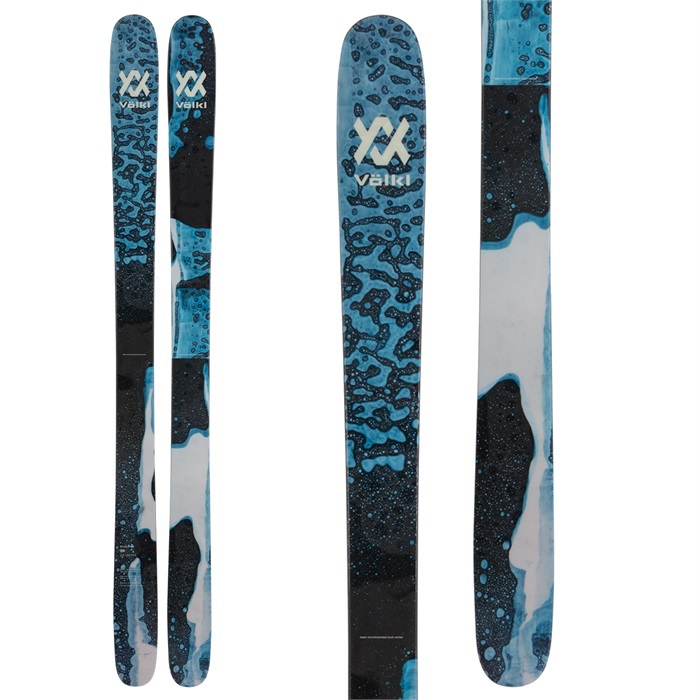 Völkl Revolt 104 Skis 2023
The Price of "Völkl Revolt 104 Skis 2023" varies, so check the latest price at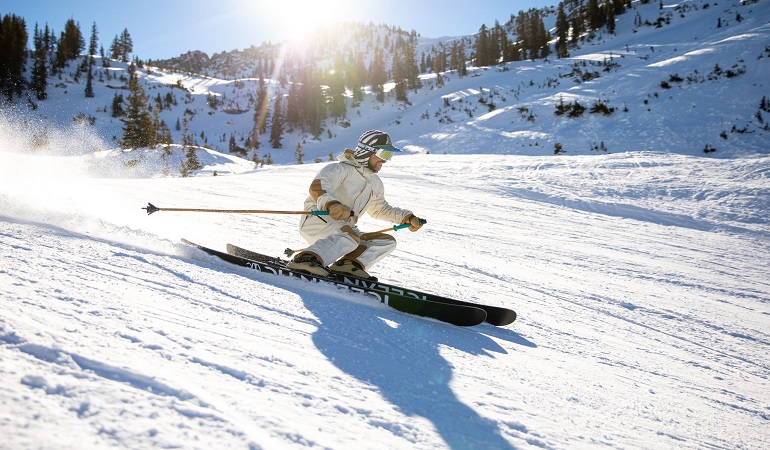 And back to America we go. Icelantic brings us to Colorado. Their flashy top sheets and graphics keep us based in the snowy state. Icelantic really understands me. They know that appearance matters greatly.
It's why they consistently put out the best-looking graphics in the entire industry. Full praise should be directed at in-house artist Travis Parr. As for their products? Take a look for yourself down below.

Expert skiers will say that a ski's graphics are irrelevant. I'll say that they don't know what they are talking about. The Icelantic Mystics make the most of the menagerie of blues and light greens that swirl on their top sheets.Made for backcountry riding and held together by a lightweight build. What I loved most about the Icelantic Mystics was their camber underfoot. There was enough pop to get you airborne. However, the baseline design of the skis was flat enough to give you a stable ride. Dual-purpose.
Features
Best Feature: Feather-weight core
Ski Level: Intermediate
Terrain: Backcountry
Pros
Trademark flashy graphics adorn these skis wonderfully.
Despite their generous camber, these skis remain grounded and stable.

Icelantic Skis Mystic
The Price of "Icelantic Skis Mystic" varies, so check the latest price at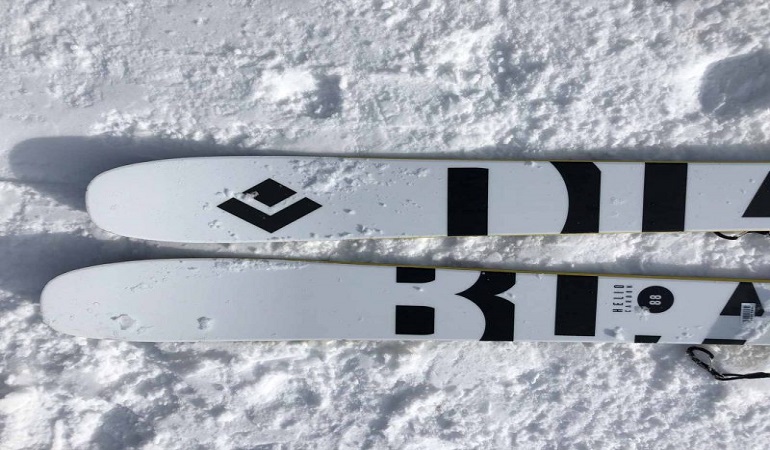 Our final entrant on this list. The cut-off point had to be Black Diamond. Black Diamond is another Utah native. Among all of the brands talked about today, they are the true specialists.
Specializing in touring skis, you'd be hard-pressed to find a better maker. Backcountry skiers know this brand well. While more cosmopolitan brands jumped from trend to trend, Black Diamond remained committed to their identity.
As a result, they enjoy a very loyal consumer base.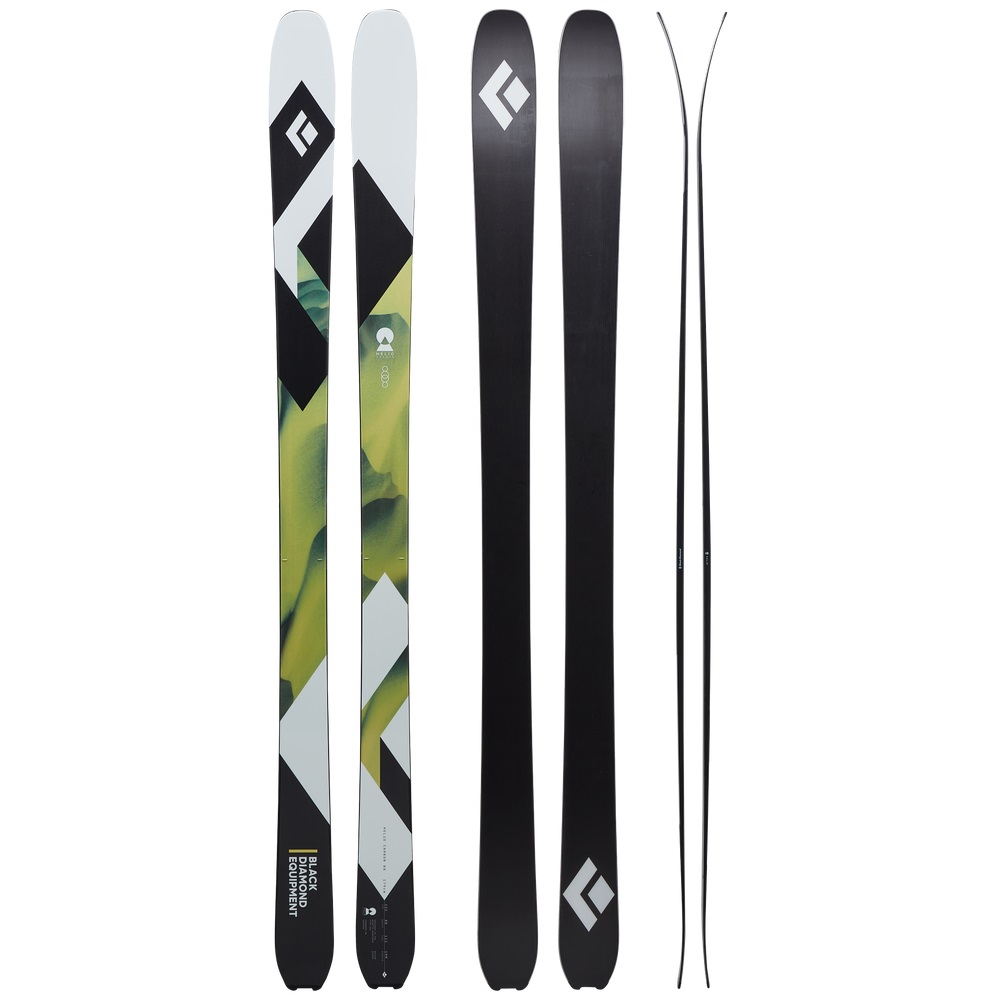 Good for a tour. The Helio Carbon 88s had enough time and attention poured into them to ensure their quality. Nothing less should be expected from the experts. Bindings are meant to be secure and responsive. The mounting plate of these skis enhances both traits.This is because the mounting plate is made from titanal. An aluminum alloy that takes no prisoners. Responsive and durable. The end result is astonishingly responsive skis that make the most out of their carbon fiber layup.Damp and responsive, the best of both worlds.
Features
Best Feature: Carbon fiber layup
Ski Level: Advanced
Terrain: Touring
Pros
Secure your bindings onto the titanal binding mounting plate.
Each ski has a tail protector for course correction and durability.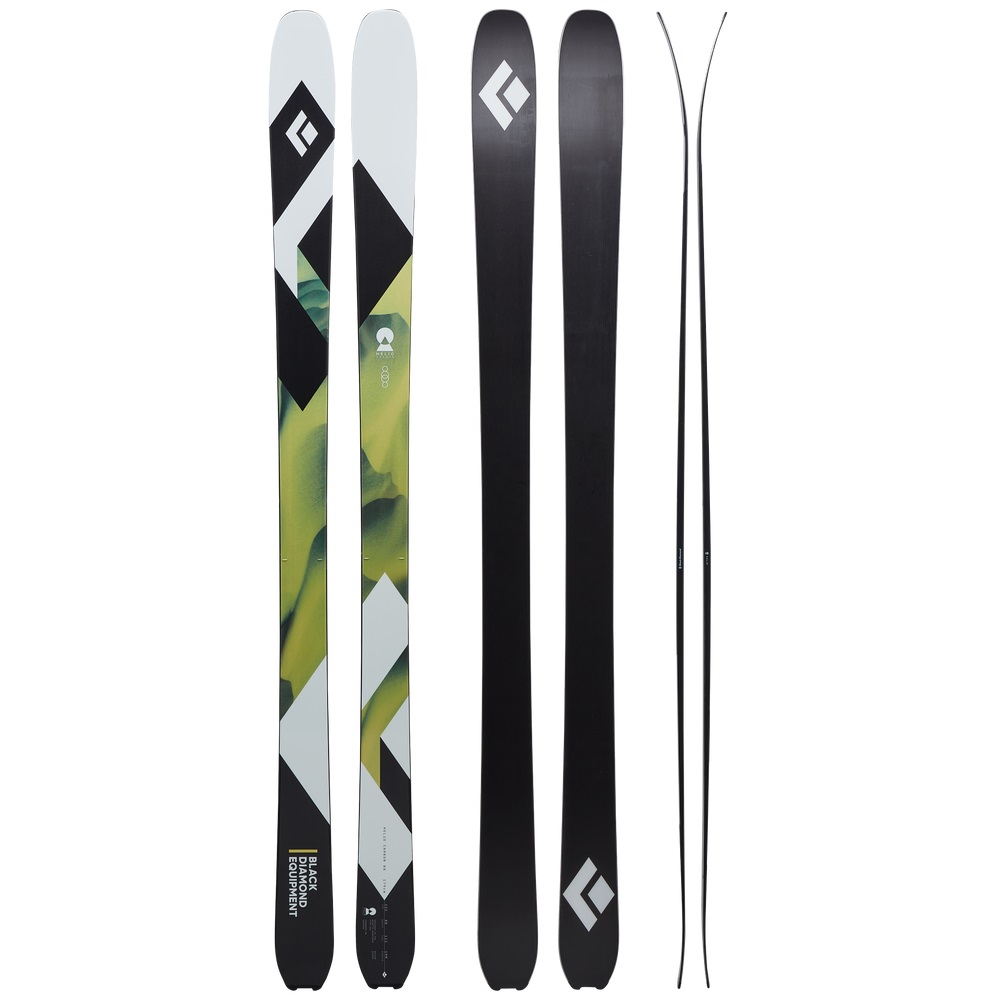 Helio Carbon 88 Skis
The Price of "Helio Carbon 88 Skis" varies, so check the latest price at
My Final Thoughts
Where are you headed to? The French alps? Salt Lake City? It's overrated. Whether slogging through deep snow or crash-landing on mounds of soft snow, I'm sure you'll be ready. You know the top guys. You've become well acquainted with their products.
Strap those lightweight ski boots on and chart your course! However, before you set off, allow me to impart one last bit of wisdom to you. Make sure the terrain park you're in matches up with your ski type.
A dedicated powder ski feels great… on powder. Not so much on hard-packed white. All-mountain skis are best suited for beginners and ski mountaineering novices. When you've got the right tools for posting, nothing can hold you back!