I can already picture the day when the slopes will be covered in snow, and I'll grab my skis and spend the entire day enjoying it, alternating between being at the top and bottom of the hill.
Although the snow that shines is quite beautiful, I can't help but feel that the bright light might cause me some problems. So, I believe this is the ideal occasion to discuss the best ski sunglasses.
It may seem quite straightforward to select sunglasses for skiing. In essence, we frequently choose our glasses based solely on how they appear, and in reality, how they fit us. But before making a decision, there are a number of factors to consider, not all of them are related to appearance.
Yes, I completely agree that you can't get a pair of hideous ski sunglasses since, when you love a demanding and complex activity like skiing, it's necessary to feel good about yourself. However, you must also pick a pair of sunglasses for skiing that adhere to specified standards.
Let's not waste any more time and start looking for those ski sunglasses that you will adore, that will make you look like a true Rockstar on the slopes, but that are also quite professional.
Best coverage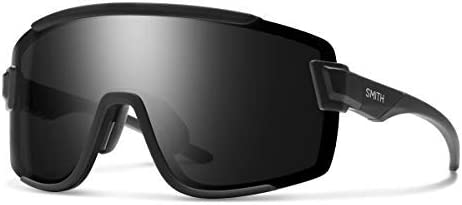 Smith Wildcat
Brand:SMITH
Frame material:

Metal frame
Best Features

Oakley Holbrook
Brand:Oakley
Frame material:Plastic frame
Best Price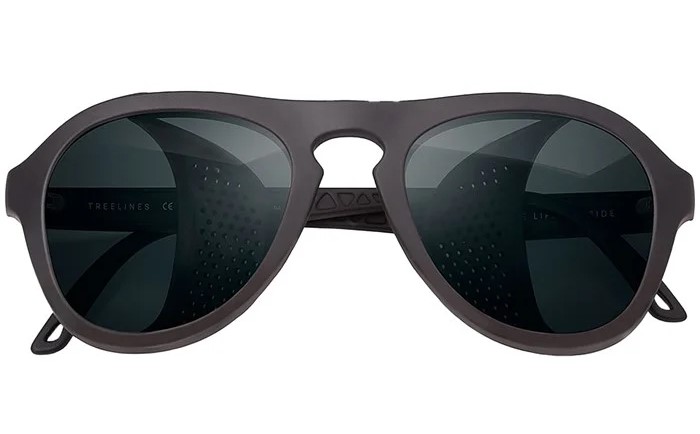 Sunski Treeline
Brand:Sunski
Frame material:

Polycarbonate
Best Quality Optics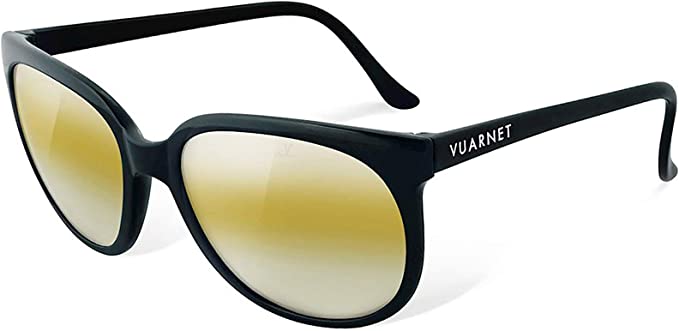 Vuarnet VL Sunglasses
Brand:Vuarnet
Frame material:Plastic frame
Best Looking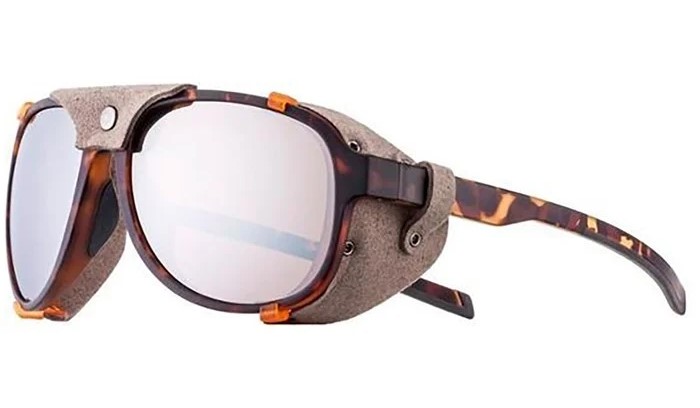 Julbo Tahoe
Brand:Julbo
Frame material:Plastic frame
Best Lenses

Julbo Explorer2
Brand:Julbo
Frame material:Plastic frame
The Most Versatile

Wiley X Gravity
Brand:Wiley X Sunglasses
Frame material:Nylon frame
Our Top Picks of the Best Sunglasses for Skiing
No matter what kind of product you're looking for, there will likely be a lot of possibilities available, so it's wise to pay attention to specific indicators.
But first, let me show you what my pick for the finest ski sunglasses looks like before I give you a clear guideline on the factors you should consider.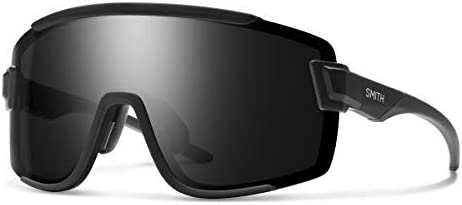 The Smith Wildcat sunglasses are stunning! Given the simple and elegant design they suggest, it's impossible not to fall in love with them. Considering the best characteristics that come with it, it also provides a ton of advantages.
With anti-fog coating, you won't experience lens fogging or sweat obstructing your vision, and let's not forget that you'll also look incredibly cool.
The flexible frame enables switching between the two lenses simple and easy. They come equipped with two lenses, one colored and one clear.
The Wildcat's 5-base cylindrical lens lives up to Smith's reputation for producing high-quality lenses. For varied lighting circumstances, they provide three alternative options with their recognizable Chromapop lens. And I would really like to mention that the mirrored lenses look really cool.
The comfort of these sunglasses is another priority. Given that you can use them in any situation, you will feel fantastic wearing them and you won't need another pair of sunglasses.
The Wildcat completely vanishes from your mind, given the fact that they are only 32 grams. You won't feel them and will just be focused on what you are doing since it is the main emphasis on the slopes.
Also, the Wildcat offers enough covering and protection during high-speed activities, staying true to the goggle glasses craze.
The oversized lenses are one of the largest on the market at 135mm wide and 62mm height, and I hope you will be happy to hear that these sunglasses also have polycarbonate lenses.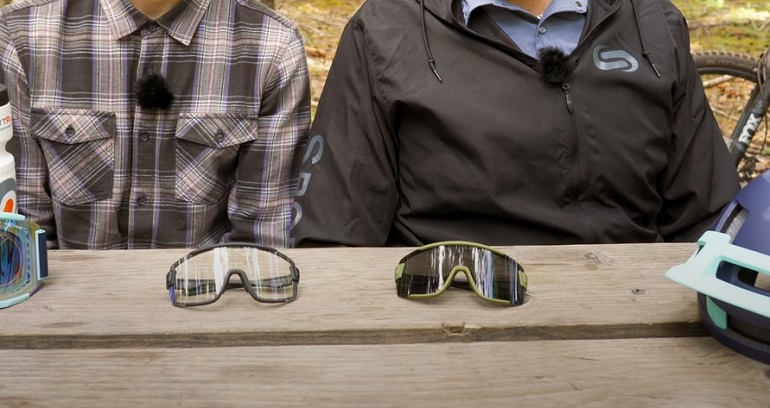 Features
Frame: Hybrid TR and TPU frame
Warranty: 2 years
Interchangeable Lens: Yes
Lens Material: Polycarbonate
Polarized: No
Pros
Great look
Really versatile, so you can wear them while also doing other sports
Extremely lightweight
Two lenses are included.
Cons
Check Price at Amazon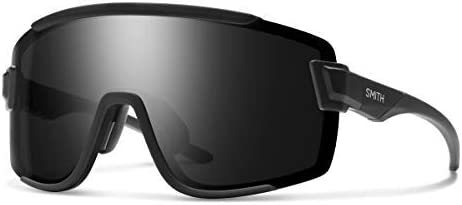 Smith Wildcat
The price of "Smith Wildcat" varies, so check the latest price at

The Oakley Holbrook is for you if you want a pair of sunglasses designed by a snowboarding legend, like Shaun White. Yes, I am aware that we are discussing ski sunglasses, but who said a single pair of sports sunglasses couldn't be worn in a variety of circumstances?
Regardless of the year, the Oakley Holbrook is a timeless frame that will keep your appearance fashionable. This is the Oakley model that comes out on top when talking about casual sunglasses.
Although there are several frame alternatives available, like imitation wood grain, black camo, a partially clear polycarbonate, and even metal frames, I prefer the straightforward design of the Holbrooks.
The Oakley Holbrook frames have a classic square appearance but actually, curve inward towards your face to minimize gaps and maximize coverage, so these sunglasses are great for high-speed activities.
The Holbrooks have beautiful, flexible frames, and their arms angle in as they move from your eyes back to your ears to create a comfortable fit.
The Prizm Ruby lenses reduce light transmission to 17%, making them a good all-around lens that performs well in both bright sun and light clouds. They are a bit too dark for a completely cloudy day.
You won't even notice that you are wearing these sunglasses because of how light they are—just 28 grams.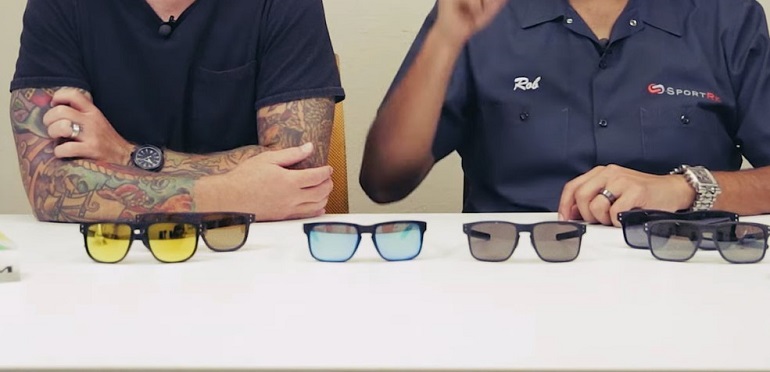 Features
Frame: Plastic
Warranty: 2 years
Interchangeable Lenses: No
Lens Material: Polycarbonate
Polarized: No
Pros
Lightweight construction
Classic look
Lots of variety to choose from
High definition optics
Comfortable.
Cons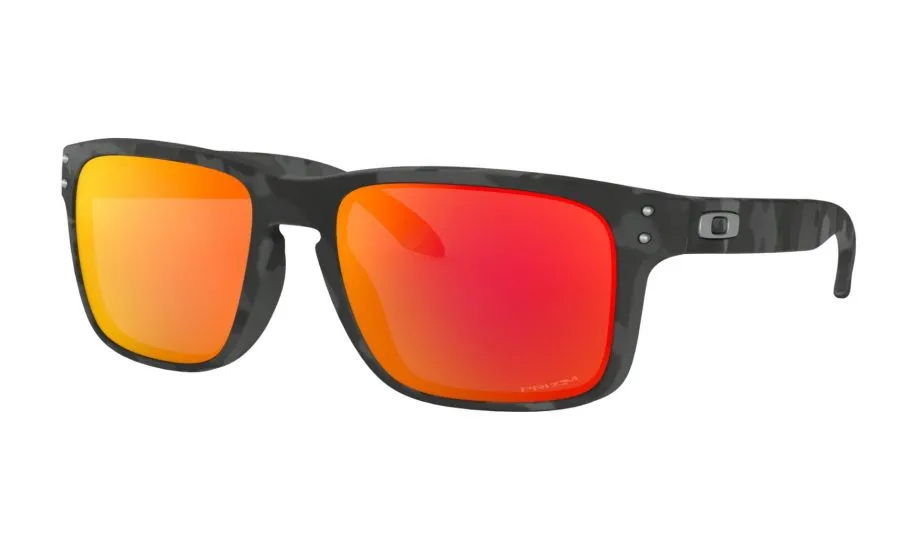 Oakley Holbrook
The price of "Oakley Holbrook" varies, so check the latest price at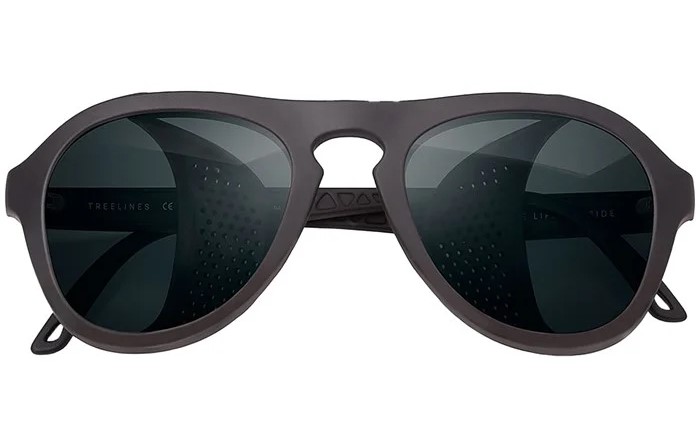 The Sunski Treeline polarized sunglasses, which weigh less than an ounce, have a soft rubber nose pad for life's bumpy rides and Magni-Snap Sidekicks that block glare without impairing your great peripheral vision.
The Treelines are substantially less expensive than other companies' glacial choices at about $89, yet they still include almost all of the premium features.
They have steel hinges that can withstand abuse, polycarbonate frames, anti-scratch lens coating, and polarized lenses to reduce glare.
However, Sunski will replace the lenses at a reduced price and the frames for free if you damage them.
All Sunski frames are constructed from SuperLight recycled plastic, a material they invented. There is no single-use plastic in their packaging, and it is entirely recyclable.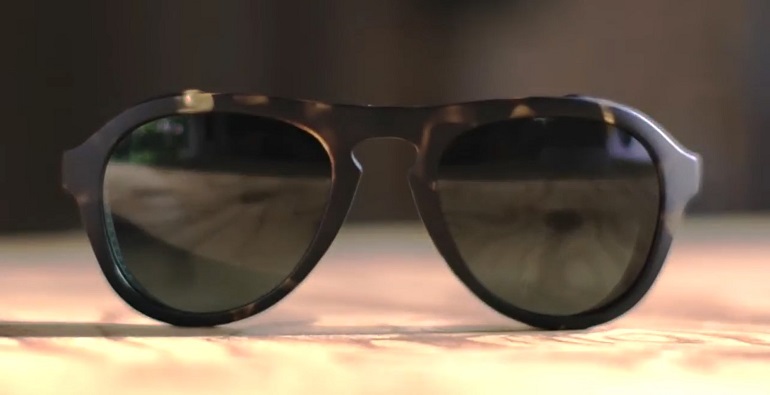 Features
Frame: Recycled plastic
Warranty: Lifetime
Interchangeable Lens: No
Lens Material: Polycarbonate
Polarized: Yes
Pros
Eco-friendly sunglasses
Lifetime warranty
Really durable
Polarized lenses.
Cons
Not the best looking, but still ok.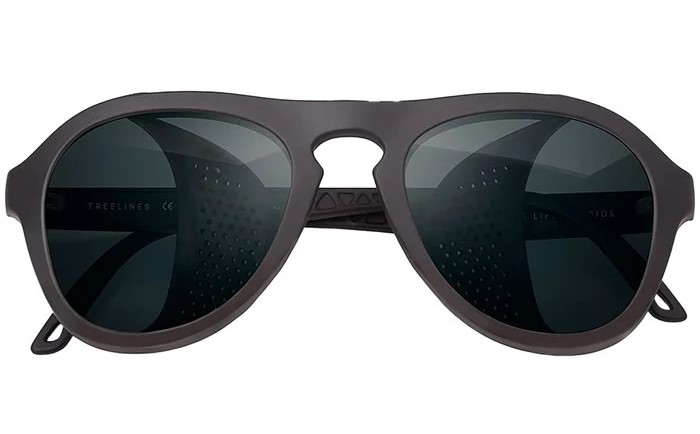 Sunski Treeline
The price of "Sunski Treeline" varies, so check the latest price at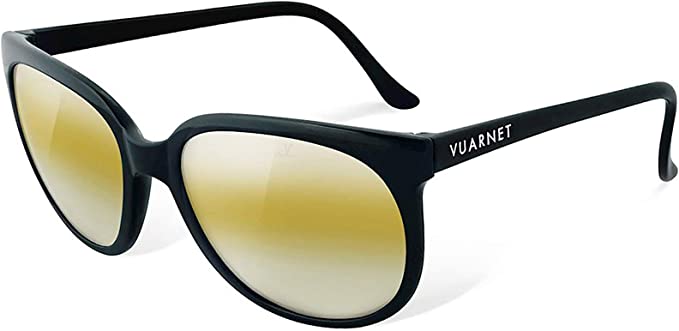 I can affirm that Vuarnet sunglasses are the ideal way to protect eyes from dangerous UV rays while remaining on-trend. You may have a wonderful day on the slopes wearing these stylish and lightweight sunglasses without feeling them on your face.
The Vuarnet VL Sunglasses often have a sun protection factor of 3 to guarantee you excellent protection even in strong sunshine.
Not to mention that polarized lenses, which have a specific filter that blocks reflected light and lowers glare, are the best option to assist you while enjoying your outdoor activities.
The lightweight frames are quite solidly built and feature a rubber-like covering.
Yes, at over $120, these sunglasses are a tad costly, but they will perform well. Not to mention that they have a timeless design that will never go out of style, so you may wear them in everyday life, even when you are only taking a short walk.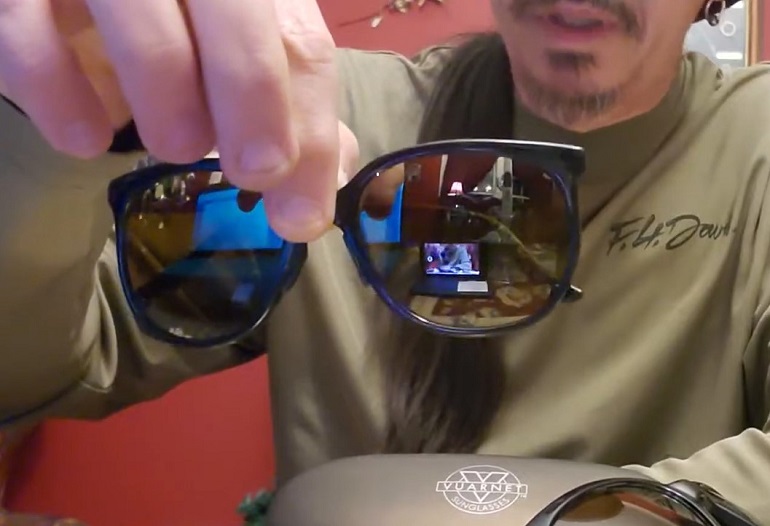 Features
Frame: Acetate
Warranty: 2 years
Interchangeable Lens: No
Lens Material: Polycarbonate
Polarized: Yes
Pros
Good looking sunglasses
Polarized lenses
Durable
Comfortable
Cons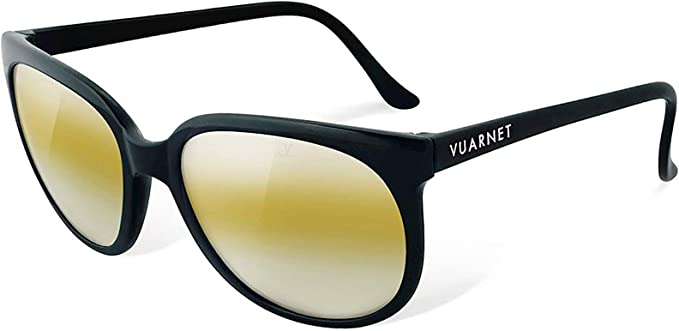 Vuarnet VL Sunglasses
The price of "Vuarnet VL Sunglasses" varies, so check the latest price at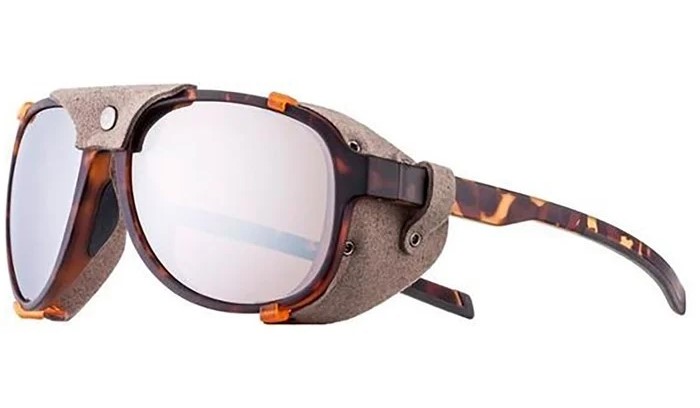 The Julbo Tahoe polarized glacier sunglasses are chic, with a contemporary aviator look for rough weather. They include gripping nosepieces and temple arms as well as detachable side shields for optimum adaptability.
Additionally, the full coverage offers optimal sun protection in harsh situations, and the ergonomic shape and curved temples offer a secure fit on the head and face.
I indicated earlier that these best skiing sunglasses are quite adaptable; as a result, you may remove the cloth side shields to give them a mountain-modern lifestyle appearance.
With the Julbo Tahoe Polarized Sunglasses, you may find yourself skiing all day, climbing mountain peaks in the morning, and watching the sunset at your neighborhood bar—all without ever having to change your glasses.
Your eyes won't hurt after a bright, sunny day on the slopes thanks to the full UV rays protection, and Julbo's Grip Tech rubber on the nose and arms guarantees that you won't lose your sunglasses when you take a quick glance over a crevasse.
And let's not forget the lifetime warranty, which is a blessing!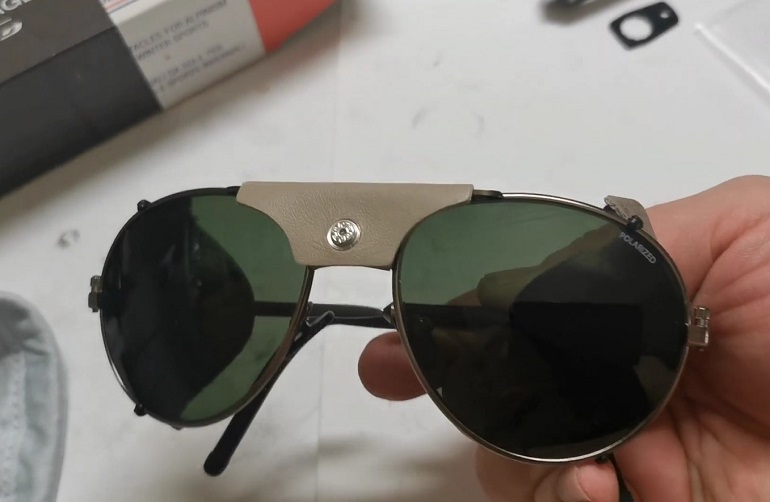 Features
Frame: Metal
Warranty: Lifetime
Interchangeable Lens: No
Lens Material: Polycarbonate
Polarized: Yes
Pros
Stylish look
Durable
Comfortable
Affordable
High UV protection.
Cons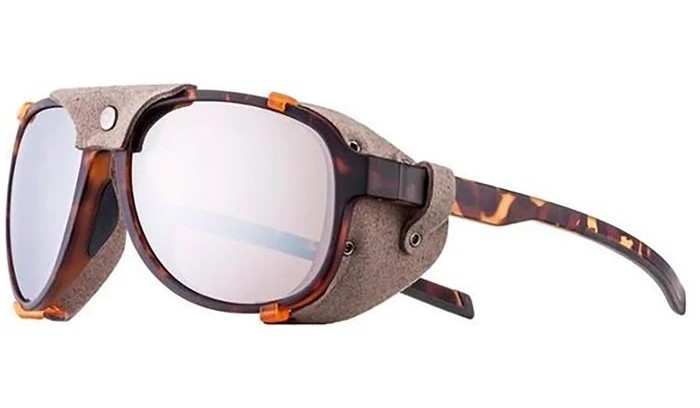 Julbo Tahoe
The price of "Julbo Tahoe" varies, so check the latest price at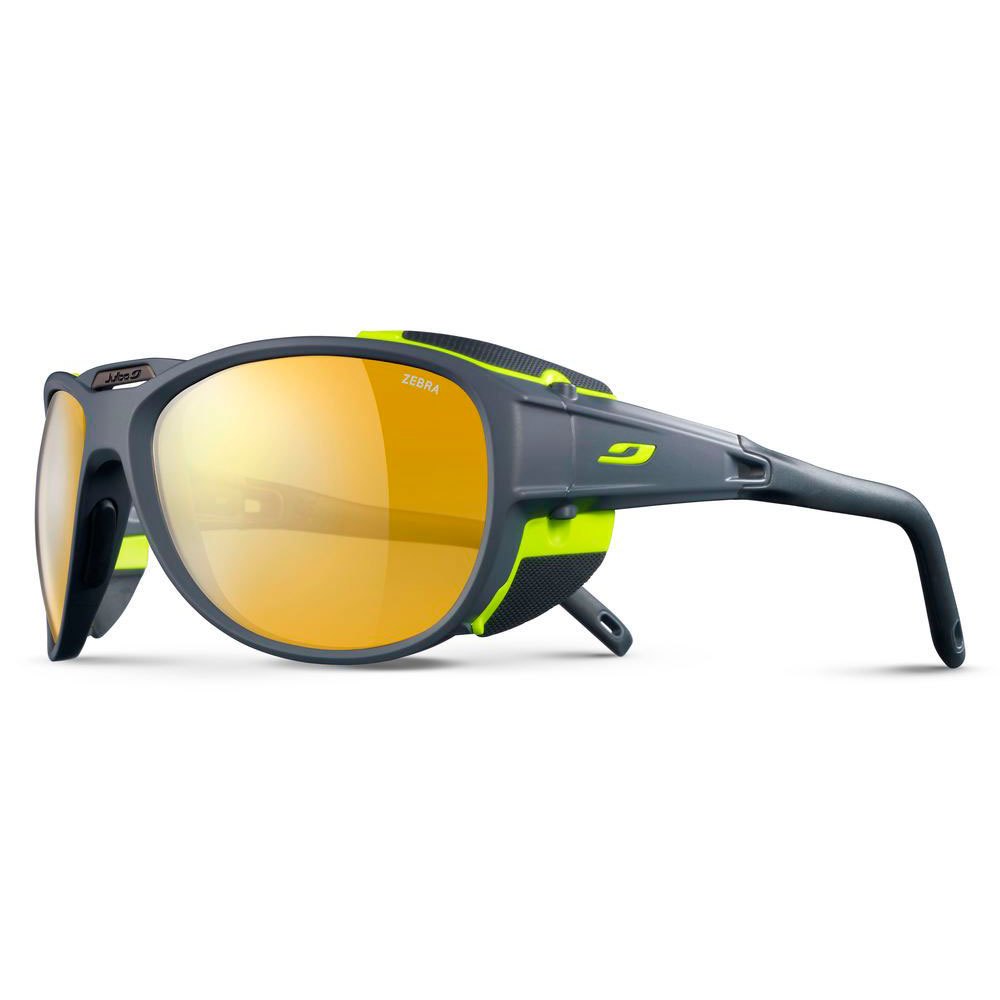 The Julbo Explorer 2. 0 glacier sunglasses provide superior ventilation and a thinner design while being built for harsh situations, which means that they are ideally suited for all of your alpine experiences.
Additionally, the detachable side shields shelter you from the wind, sun, glare, and debris for ultimate protection against strong sunlight in tough weather. Because of the photochromatic lenses, they change lens color depending on the light conditions. Over time, this lens technology also provides the best vision.
The frame and connected side shields of the Explorer 2.0 will map the contours of your face to provide excellent overall coverage by blocking out all light in bright conditions.
Explorer 2.0 have adjustable ear stems and a detachable neck lanyard, which means that you may hang them around your neck to remove them when needed.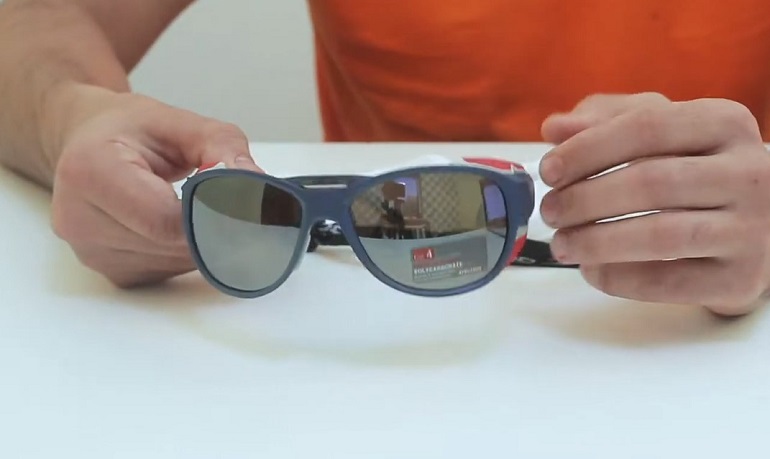 Features
Frame: Plastic
Warranty: 2 years
Interchangeable Lens: No
Lens: Photochromatic
Lens Material: Polycarbonate
Pros
360° adjustable temples
Removable Side shields
Photochromic lenses
Front Venting
Cons
These sunglasses cost about $200.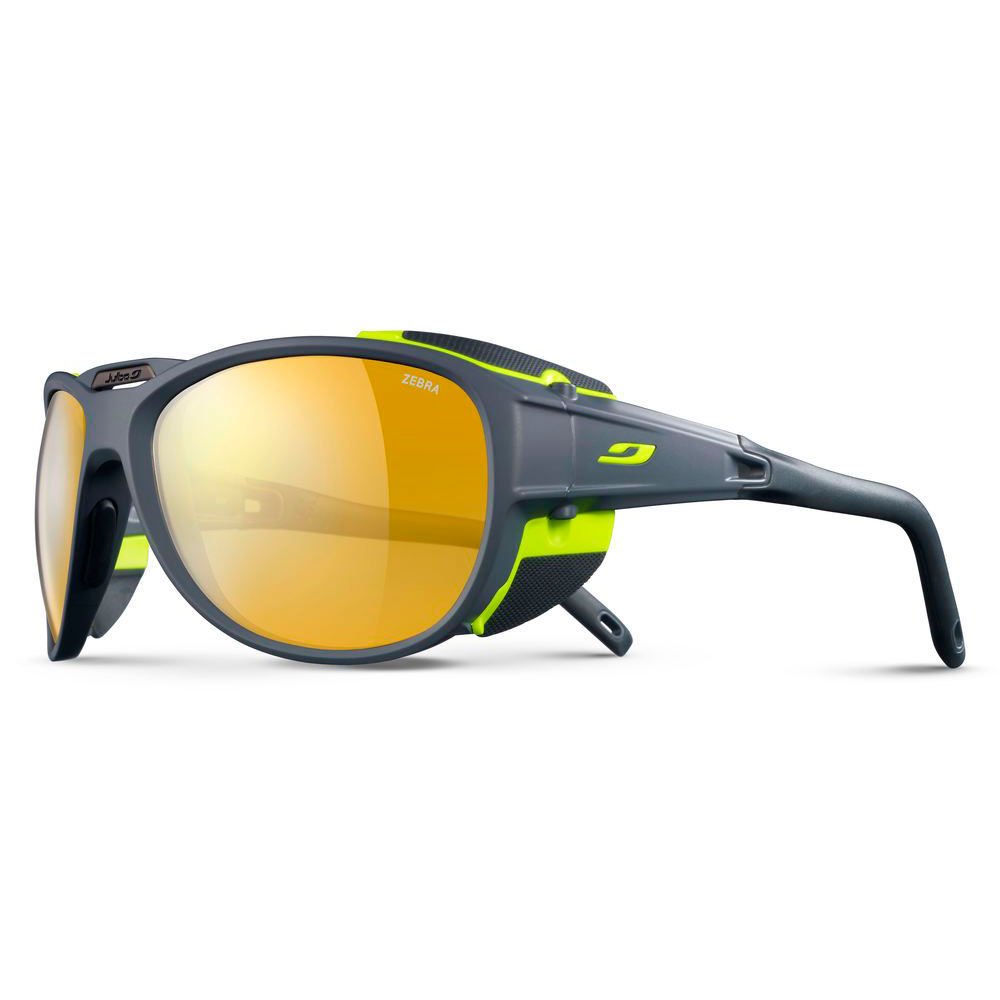 Julbo Explorer2
The price of "Julbo Explorer2" varies, so check the latest price at
The Wiley X Gravity is a stunning pair of sunglasses with the chameleon-like ability to blend in anywhere. It contains a number of adaptable design features that let you alter the frame to suit your needs.
These sunglasses come with a performance frame with a safety rating ideal for sports and an active lifestyle.
It has a nylon construction that is both lightweight and strong, and it offers 8-base wraparound coverage. Every frame made by the Climate Control Series, including the X Gravity, has adaptable design features that provide the wearer access to whatever they might need at any time.
Every component is designed to perform, from the removable Facial CavityTM Seal that forms an unbreakable barrier between your eyes and flying debris to the optional leash cord that improves frame retention in the most demanding circumstances.
Additionally, rubber nose pads and temple tips provide a 24/7 comfortable grip and maintain the optical alignment of your frames.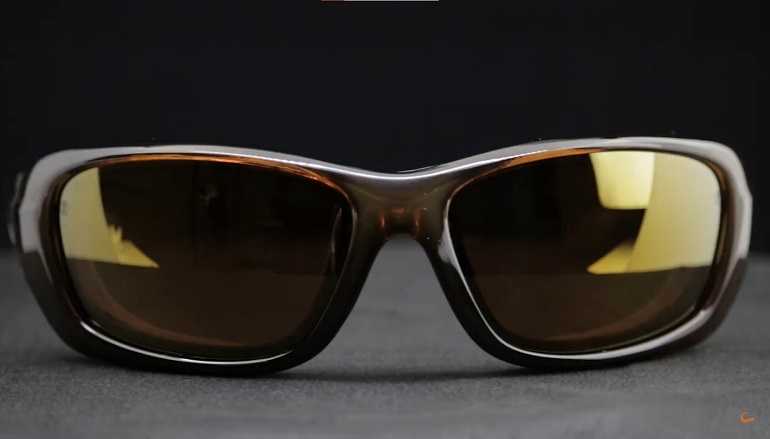 Features
Frame: Nylon
Warranty: 2 years
Interchangeable Lens: No
Lens Material: Polycarbonate
Polarized: Yes
Pros
You can wear them in any circumstance
Lightweight
Durable
Comfortable
Cons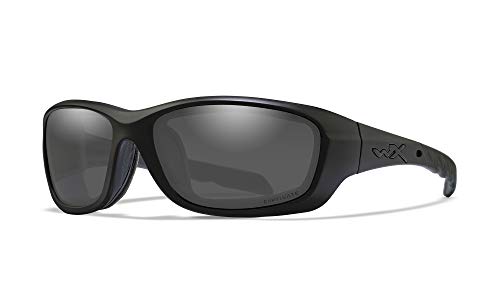 Wiley X Gravity
The price of "Wiley X Gravity" varies, so check the latest price at
How to Choose Sunglasses for Skiing: Buying Guide
When skiing, ski goggles or sunglasses are a must. The majority of eye injuries sustained while skiing is either the result of poor decisions or a complete lack of eye protection. When using incorrect sunglasses, the lens or frame could break during a violent fall, injuring the eye.
By not wearing them, you run the risk of being injured by ultraviolet rays or by running into low trees or another skier's pole while on the slope.
The improper kind of lens can also reduce your eyesight, making it more difficult to enjoy the slopes and pose hidden risks. So they are really important and you should pay attention when choosing them.
Now that you are aware of my top picks, let's discuss all the things you should consider before making a purchase. After reading each description of the sunglasses that I selected, I assume that you have a basic understanding of what I'm getting at, but let's go over each point in detail.
Comfort
Your comfort should come first on your list of priorities. While going down the hill, you don't want to be distracted by your sunglasses; instead, focus on what you are doing.
You should consider the materials and the design of the glasses when it comes to comfort, but you should sense how they feel on your face most of all. Perhaps a great pair of sunglasses that fit me perfectly won't be that good for you.
Style
The style of the ski-specific sunglasses will also determine how well they will fit on your face if they will slide off, and whether they will prevent the sun's rays from reaching your eyes from the side.
Most of the sunglasses on the list I just provided have a classic style, which may not have been the best choice for skiing if they didn't have side material that can be attached or removed to make them versatile.
Fit
Your skiing sunglasses' main purpose is to shield your eyes from snow glare, and dampness, as well as items like branches and other things. Therefore, your sunglasses will only provide you with the necessary comfort to enjoy your mountain excursion if it is the ideal fit for your face.
The small-fit sunglasses is normally made for children or, in general, for people with small face. Because of the potential for the small sunglasses to create unintended gaps between the cool ski helmet and the frame, helmet fitting may become a little challenging.
Most individuals with average-sized heads and faces should be able to wear medium-fit sunglasses.
When it comes to a large fit, you will have more lens area and a bigger field of vision.
Durability
Let's face it, plastic is not the most durable material and is used to make the majority of ski-specific sunglasses. However, there are certain well-tested plastics on the market that are fine over the long term. Additionally, there are various materials like nylon or metal that have a longer lifespan.
But keep in mind that in cold weather, plastic frames function far better than metal ones. Metal frames can become brittle in the cold and may break, nose pads may stab an eye, and generally, frame design restrictions make it challenging for them to fit comfortably around the face.
When skiing or snowboarding, plastic frames that wrap around your eyes offer many advantages.
Side Coverage
The side cover is necessary for a pair of skiing sunglasses to be perfect, as I have already stated. They are better suited for days on the slopes than sunglasses without side covers because this feature can block sun rays, dust, and even branches.
Final Word
It's safe to say that you can't ski without your skis, and this is also the case when it comes to your sunglasses. They are a crucial component of your ski equipment.
The sort of sunglasses you require for the situations you are likely to encounter, their performance features, their comfort, and most importantly, safety, should all be taken into account, just like when choosing your light ski boots, or other essential ski gear.
Skiing and other extreme activities are things that we all enjoy here. We love being outside. I am confident this is the case because we would not be here discussing gear or extreme sports in general otherwise.
Since adrenaline enriches, enlivens, and completes our life, we should feel comfortable and at ease while performing our activities.
If there is too much light getting in your eyes, it is impossible to enjoy your days of skiing. Even strolling down the street in the sun can be painful for the eyes, but conditions on the slopes are even worse when it comes to eyes comfort. Your skiing sunglasses should be perfect regardless of the light conditions.
I hope you will find the best sunglasses for skiing between my top options, and if you didn't, I hope you now know what features to look for in order to choose the perfect pair for you and for your outdoor adventures.
And please, don't forget, you should always wear sunglasses while skiing.