This is big news for digital nomads with a passion for snow sports.
The first-ever coworking/coliving space has opened shop in the Serre Chevalier, right at the foot of some of the country's most epic skiing and snowboarding slopes.

Why is this so noteworthy? WELL.

Up until now, digital nomad facilities were scarce in Europe's winter sports destinations (with the exception, perhaps, of Bulgaria's newly established digital nomad hub, Bansko).

This has meant any nomads looking for a community of powder-lovers (as in snow, people, stay with me) had either a) very little choice between European destinations and b) a heeeella lotta independent planning to do in order to establish a suitable work/play base to enjoy their sports AND still be able to plug their laptops into good wifi.

So when we got wind that Cloud Citadel was setting up a space in southeast France, we were mega interested. And then we got asked to come and be part of the pioneering community and guinea pigs for the soft opening, which was really and truly AWESOME.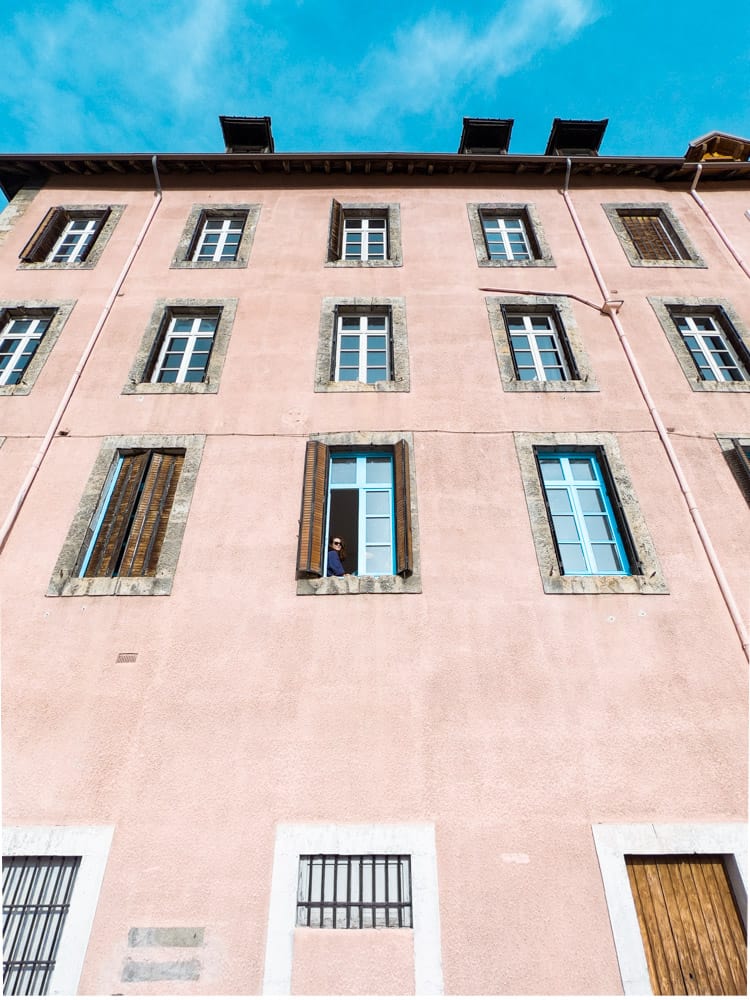 We spent two magical weeks getting to know the founders, their first guests, and the wonderful little spot that Cloud Citadel is now calling home.

Let's get you filled in:

The spot
Cloud Citadel is located in Briançon, one of four traditional alpine villages in the Serre Chevalier Valley (the others being Chentemerle, Villeneuve, and Le Monetier-les-Bains), which belong to the Hautes-Alpes region of southeast France.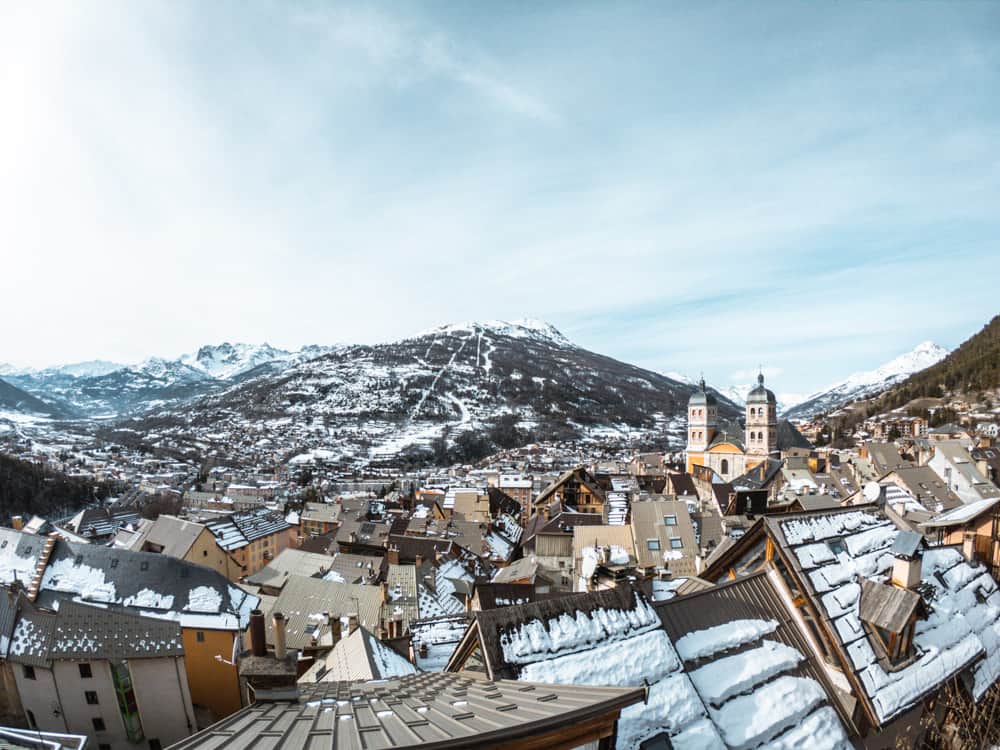 Briançon is made up of two distinct sections:

The modern part of town, complete with modest commercial, residential areas and the picturesque old town, which is a UNESCO heritage site. The old town sits inside ancient fortified walls, with the old barracks at the lower levels and fortresses up top — which were historically used to watch out for troops approaching from the Italian border, just 15km away.

Located near the top of the village and just inside the old walls, Cloud Citadel is set in the historic Military General's house, overlooking the incredible mountains of the Hautes-Alpes and the southerly end of the Serre Chevalier Valley.

The laidback way of Serre Chevalier stands in stark contrast to some of Europe's other ski resorts; take Chamonix for example — it's busy, stressy, and honestly kinda polluted in comparison to lovely Serre Che and the town of Briançon.

It's chilled, unbelievably scenic, and if you adore melted cheese as much as we do, then Briançon is bound to win your heart.

What it's not: a party town. If you're looking for wild après-ski antics, you'd better look elsewhere.
The space
The founders of Cloud Citadel, Joey and Jelena, bought this incredible ~200-year old house and have been working their butts off with renovations since summer 2019 — which is no small undertaking in a country with bureaucracy as rigorous as it is in France.

And you guys, the transformation is nothing short of outstanding.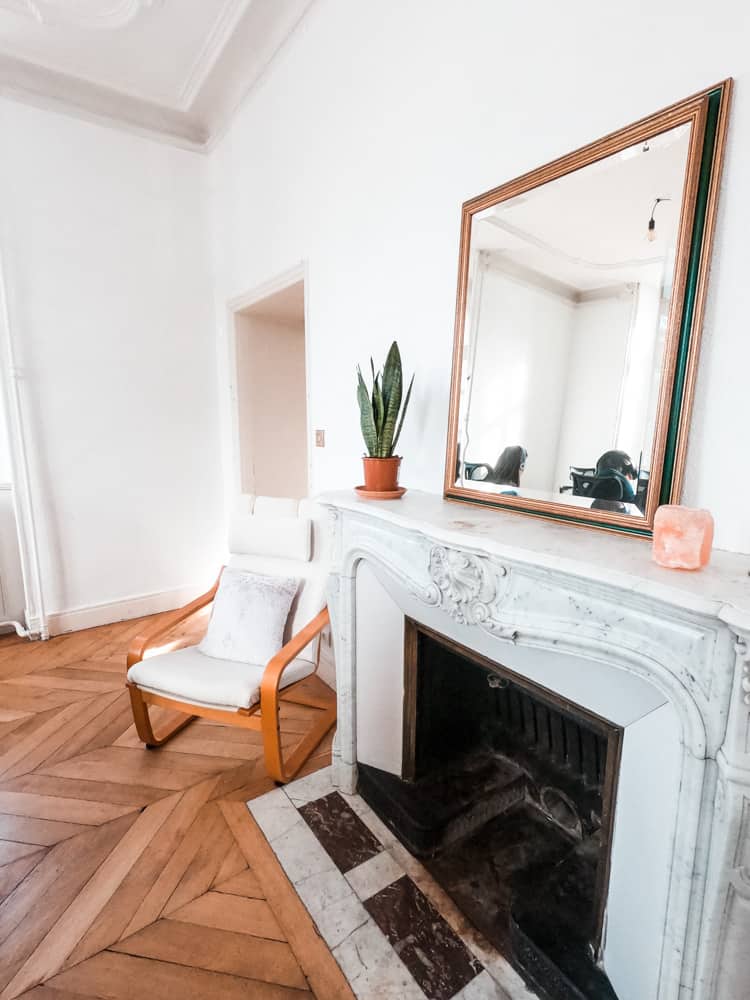 They've kitted out the house with spacious private rooms (and dorms to come), a big ol' kitchen with all the fixings, ample chill-out space, and full coworking facilities. It's been lovingly filled with cute corners and quirky decorations, which we love, but nothing — NOTHING — compares to those insane mountain views lingering outside each and every window.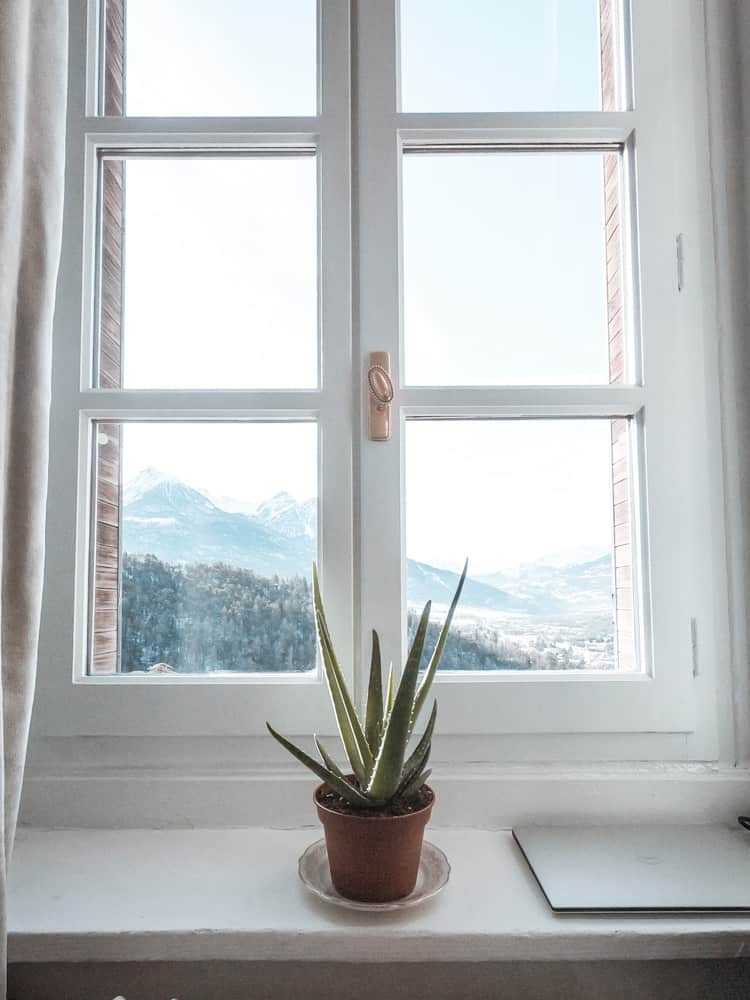 Currently accommodating about a dozen guests in an intimate setting, Cloud Citadel is cosy, homely, and offers the perfect balance between privacy, a professional yet casual workspace, and a social environment.

It also happens to be one of the most affordable places to stay in Briancon, which is a plus — and kind of incredible considering the facilities they offer their guests in addition to a room.

FYI: Minimum stay is one week.
The sports & activities
As Cloud Citadel is located within the Serre Chevalier ski resort, the closest slopes are reachable in a matter of minutes. In addition to skiing, the wintertime allows for snowboarding, ice climbing, snowkiting, trekking, snowshoeing, paragliding, and fat biking — to name just a few.

When the snow eases off in the spring, it's also an awesome spot for hiking, mountain biking, rock climbing, and rafting.

To top it off, Serre Chevalier has cultivated a range of wellness and leisure offerings such as thermal baths warmed by natural hot springs, yoga classes and retreats, mindfulness and meditation experiences; as well as family-friendly activities like escape rooms, karting, and bowling.
When to visit
Serre Chevalier's character changes pretty drastically from season to season. With snow-capped mountains in the winter, a balmy 25 degrees in the summer, vibrant greens in spring and the burnt siennas of the larch trees in autumn, you can genuinely come any time of the year and experience something special.

Winter and summer are the most popular times of year to visit Serre Chevalier. To avoid the crowds, be aware of when France, Belgium, Italy, and Switzerland have their school/public holidays. We visited in January and were delighted to have the slopes nearly to ourselves, but were told that in February you can easily wait half an hour for the chair lift on some of the slopes.

Spring and autumn are off-season for Serre Chevalier, but still offer amazing conditions for lots of outdoor sports and activities. Since so few tourists choose to come at this time of year, it's a good option for those who want to avoid the crowds or score cheap deals.
How to get there
The nearest cities are Grenoble, Lyon, and Turin, all of which have handy connections to Briançon. The town has its own train station which offers, amongst other routes, a direct night train to Paris which takes ~10 hours. Both beds and standard seats can be booked on the official SNCF website.
Pssst: we've got a full sustainable guide on getting to Serre Chevalier coming up real soon! Stay tuned.

When planning your trip to Briançon, we encourage you where possible to consider overland travel instead of flying in order to reduce your carbon footprint. Be kind to Mamma Earth, folks!
Final thoughts
We highly recommend Cloud Citadel for any digital nomads who are looking for a laidback, scenic, and outdoor-oriented place to put down their bags for a little while and enjoy all of the adventurous things to do in the Hautes-Alpes.

We're grateful beyond measure to have been invited here by Jelena and Joey and can confidently say this won't be the last they see of us.

---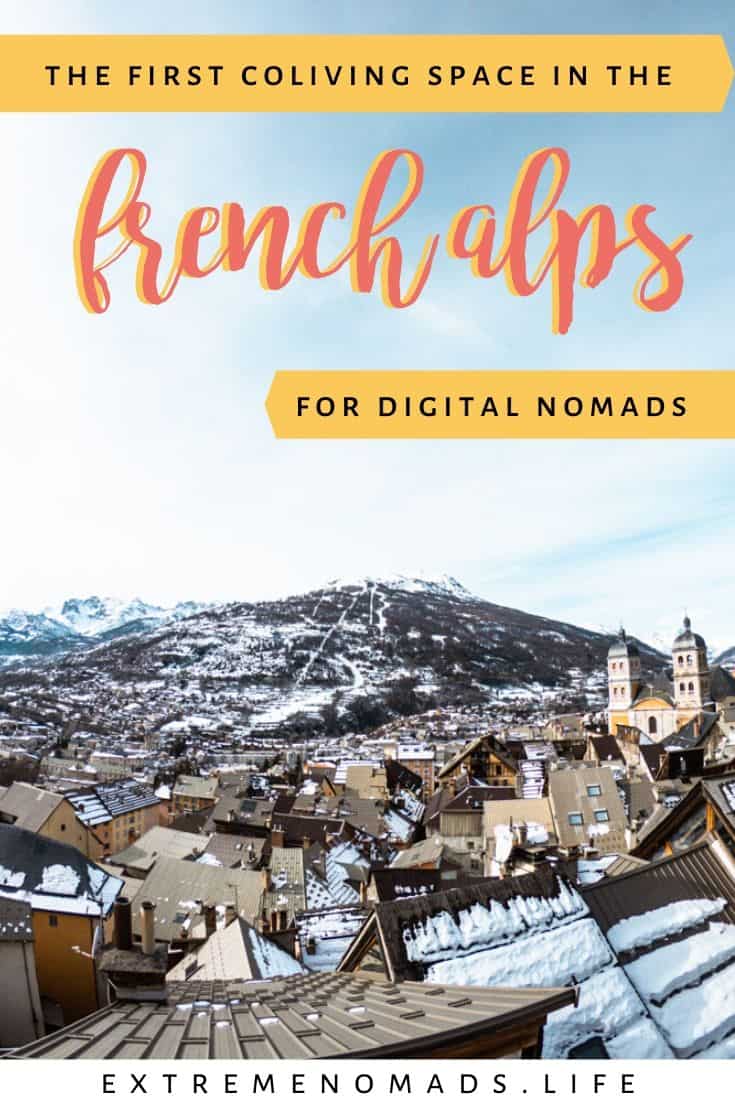 Have any questions about what it's like to stay at Cloud Citadel — or visiting Serre Chevalier? Hit us up in a comment below, or join our FREE Facebook group where we answer all questions.