Le Monêtier-les-Bains is an underrated gem.
After our first two days of snowboarding on the slopes of Serre Chevalier, we were pooped.

Our bodies were desperately in need of some R&R, but on Monday morning we somehow managed to gather our efforts long enough to emerge from under the duvet, slurp down some strong coffee, and shuffle out to the freezing parking lot outside our digs at Cloud Citadel Coliving.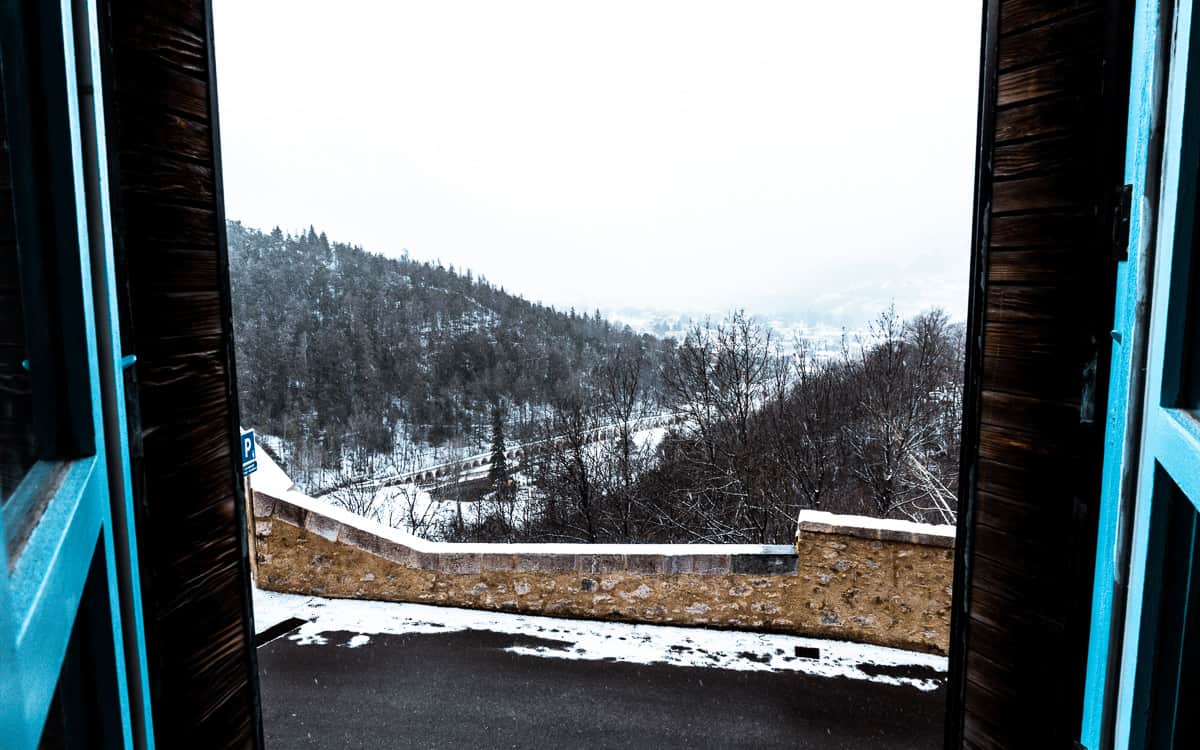 Because even when you're pooped, there are adventures to be had — and this day was no exception.

Snowshoeing in Serre Chevalier
We were booked in to meet Rachel Bourg, a local mountain guide who, we were told, knows Serre Chevalier like the back of her hand.
Apart from the briefest of descriptions that we'd received from our hosts at the Tourism Office ("snowshoeing and mindful walking. You will love Rachel, she's magnifique"), we didn't have much of an idea what we were in for.

Which, to be fair, is how most of the best adventures begin.

As Rachel's van squealed to a halt in front of us, we caught a glimpse of her waving her hands semi-erratically and throwing back her head in laughter. This is going to be interesting.

Giving only a minute's pause to hop out of the driver's seat and greet us, she promptly herded us back into the van and set off down the road towards Le Monetier-les-Bains.
Le Monetier-les-Bains: A little bit of context
Of Serre Chevalier's 4 main villages, Le Monetier-les-Bains is the least-spoiled, sleepiest, and — sitting at 1,500 metres — the highest.
The municipality of Le Montier-les-Bains is the largest in Serre Chevalier, but you'd be forgiven for thinking otherwise. The main street in the village centre, which sees little traffic, winds past a modest handful of cafes, ski rental shops, a boulangerie, and not much else.
The architecture, though, is something special.
Nearly every building in the village centre wears the remnants of its rich history, and the architecture — while simple — is hard not to be charmed by.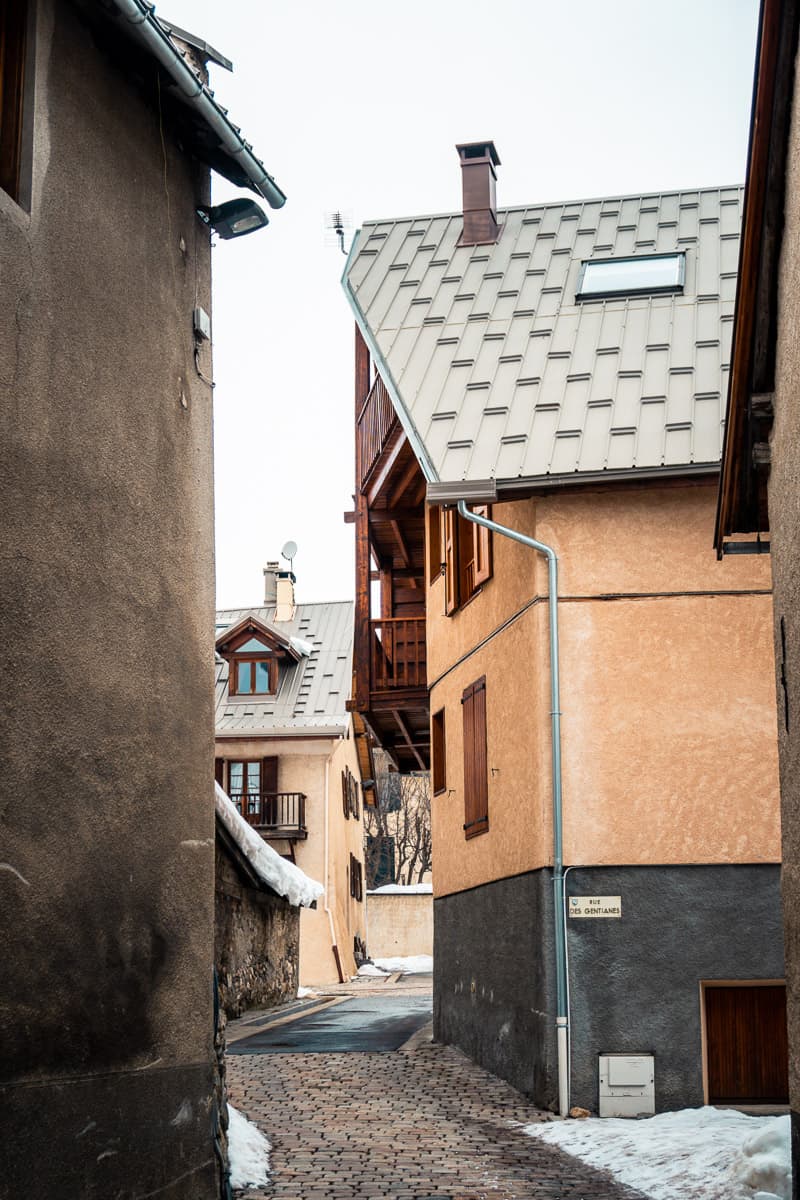 Track back from the road and you'll find the understated entrance to Le Montagnart, a small restaurant serving up local specialities by the fireside (we nailed a demi of vin rouge and a couple of galettes — sweet jaysus, possibly the most delicious thing I ate during our stay in Serre Chevalier).
Le Montier-les-Bains is most famous for its natural hot springs, which have been put to good use — a visit to the thermal baths is a must when you're in town.
In short: Le Monetier-les-Bains is well worth a visit during your stay.
But back to our morning with Rachel…
The outdoor adventure potential of Le Monetier-les-Bains
Little did we know at the time, but thanks to its slightly out-of-the-way location (i.e. away from the bulk of the valley's tourism activities), Le Monetier-les-Bains is perfect for wildlife spotting, snowshoeing, XC skiing, and — for the more advanced amongst you — off-piste skiing and snowboarding experiences.
As we headed past the village centre and towards the Pont de l'Alp, Rachel, Jim and I got to know each other. We got to know her shaggy border collie, Gekko, who was happily laying across the back seat. And after 15 minutes, we pulled up at an unassuming layby at the foot of the mountains.
Psst: the start of our hike began at a sweet little hotel that would make a great base from which to explore the area —Auberge du Pont de l'Alp. Check their prices and availability here.

"How big are your feet?", she asked Jim from the back of the van as she sifted through piles of snowshoes. "47?! Merde. I've never seen feet that big before".

In spite of Jim's flippers, she managed to wrangle a pair of good snowshoes on both of us, handed over our walking poles, and headed off in the direction of the faint trail — barely visible under yesterday's fresh snowfall. 

As we began our climb up the mountain, Rachel told us about the wildlife living in the valley outside Le Monêtier-les-Bains. Ibex, arctic hare, wolves. She told us she hoped we'd see some together, and as if by sheer manifestation, she squealed "LOOK! Up there, on the cliff". We squinted up the blinding snowy slope. "But I'm not going to tell you exactly where they are," she said, "this, you need to try yourself".
It quickly became clear that Rachel is one of those special people you feel like you've been friends with forever, even though you just met. I told her so, and without missing a beat she said "the same… comment on dit? Vibration" as if that explained it in its totality.

And actually, it did.

After 15 minutes, we abandoned small talk.

She told us her purpose is to help people find their centre — their peace — through the outdoors, nature, connection, mindfulness, yoga, and breathwork. Mindful walking is just one of the tools she uses to this end.

"Just focus on the breath" she instructed, "for every two steps, inhale through the nose, and for the next two steps, you exhale through the nose. And just let your attention rest there".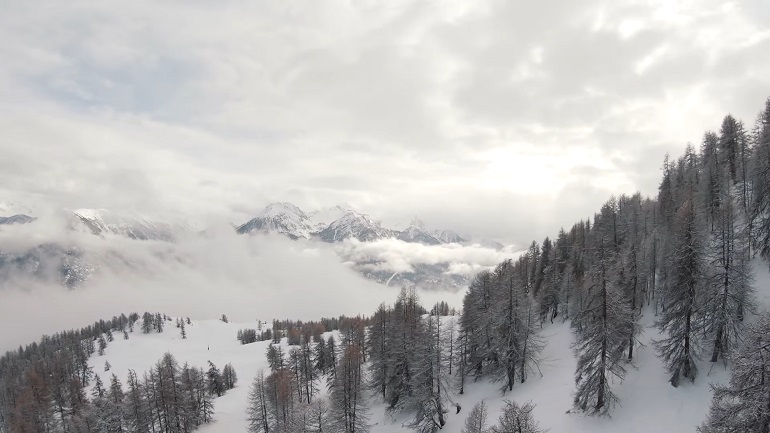 En route to l'Alp: Getting to know Serre Chevalier's wildlife + geology
Every now and then, we'd pause our meditation to scout ibex.
In spite of their fur coats that camouflaged perfectly into the rocks, Rachel's eagle eyes could spot them from the other side of the valley. Without the binoculars, she could tell if they were male or female and if it was female, whether or not she was pregnant. We even spotted a mamma with her babies.

Eventually, we arrived at the insanely picturesque village of l'Alp which rests at the foot of the old graphite mines — sitting no less than 3000 metres ABSL.
Rachel led us to a lookout point nestled between one of the houses and a gurgling stream, where she beckoned us to sit and refuel on herbal tea, dark chocolate, and dried fruit.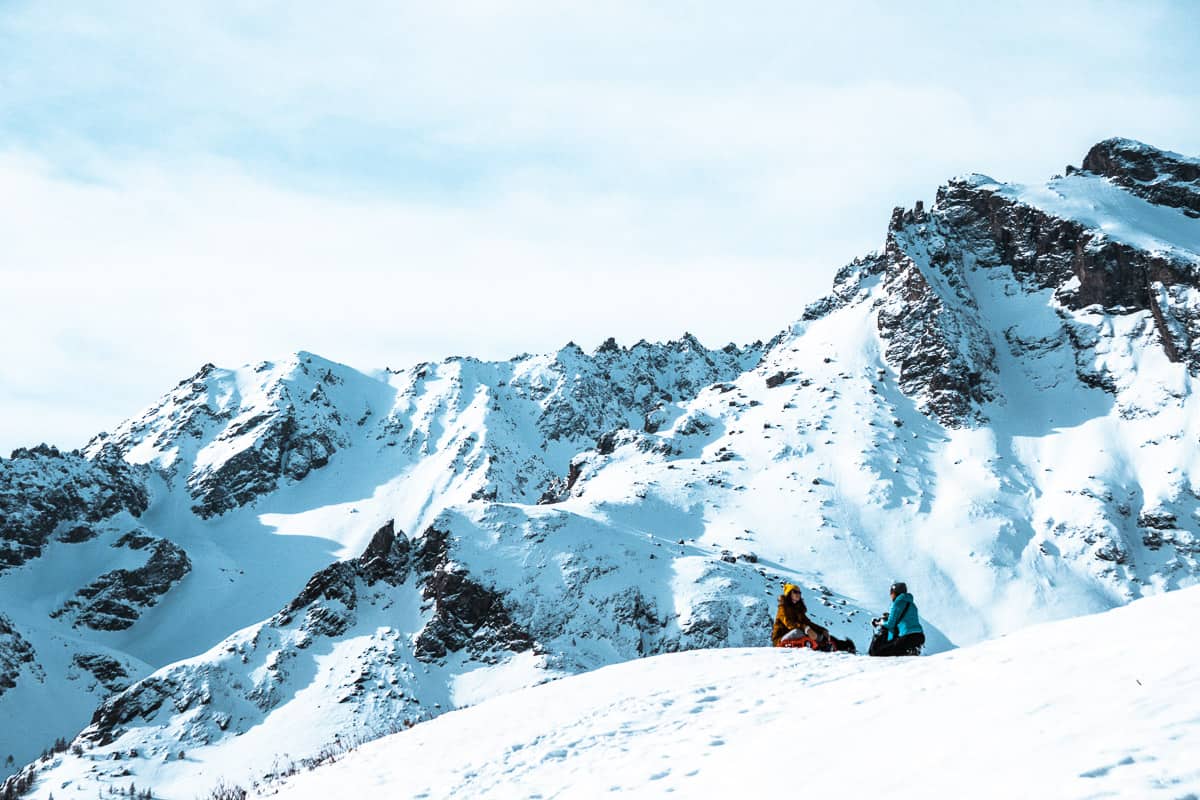 "These mountains were born in the deep sea", she told us, "There are only three ranges like this in the whole world — the other two are in the Himalayas and Oman".

Switching seamlessly between tour guide and friend, she told us about the wildlife, the geology of the valley, and how the African and European continents once met here. Then she told us about her family, her three children, and her most memorable experiences from a lifetime on the road.

She invited us to join her in a breath-based meditation.
"The breath is the little god we have inside all of us", she said, "Just 5 minutes of breathing in and out for 5 seconds through the nose, and you are able to completely relax your gastric nerve" which, she explained, means that you subdue your body's production of cortisol. Your stress literally drops away — in just 5 minutes.

"Do it three times a day and see what happens" she grins, "I do it with my kids when they're being crazy".

We closed our eyes and connected with the sound of the stream flowing near us; with the silence of the snow. After 5 magical minutes, we opened our eyes to the most incredible view. Except for Gekko; he was in the zone.

"Seriously, when you do this practice you bring yourself on to a frequency that other people really want to plug into. You know?".

I do know. Because I feel it in her presence.

Rachel absolutely radiates positive energy. "The problem with this place is that it gives you TOO much energy. With 300 days of sun per year, you're practically begging for a rainy day just so that you have an excuse to take a break".

Sounds like my kind of place.

If you're going to be spending some time in Serre Chevalier and want to experience the outdoors to their fullest potential, I cannot recommend a tour with Rachel highly enough. Find full details of her tours and retreats on her website, Rando Zen Serre Chevalier.
This post was made possible by the Serre Chevalier Briancon Tourism Board. All opinions are entirely our own.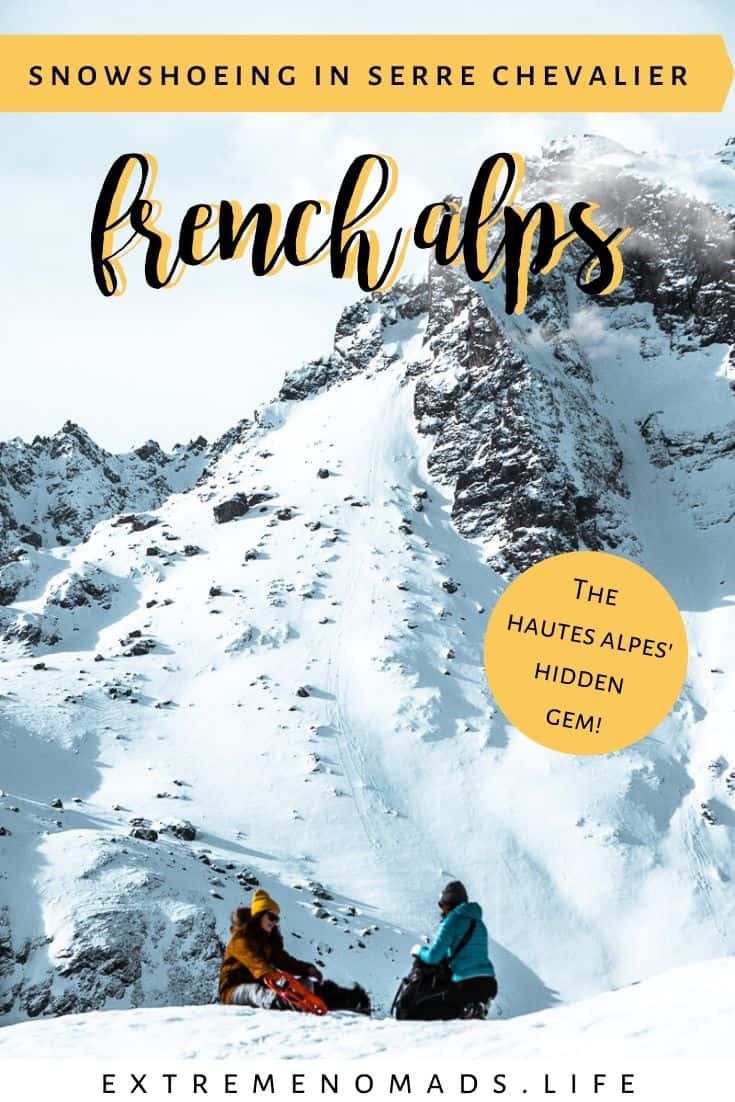 If you enjoyed this post, why not check out some of the other blogs we've written about the adventurous side of exploring France.