Chiang Mai has long held the renowned spot as Asia's premiere digital nomad location — second only, if anything, to Bali.
And it's no real surprise:
So many digital nomads are drawn to Chiang Mai for its relatively cheap cost of living, laidback lifestyle, and the ability to have access to quality remote work facilities — whilst still living somewhere close to nature (read: awesome outdoor activities!).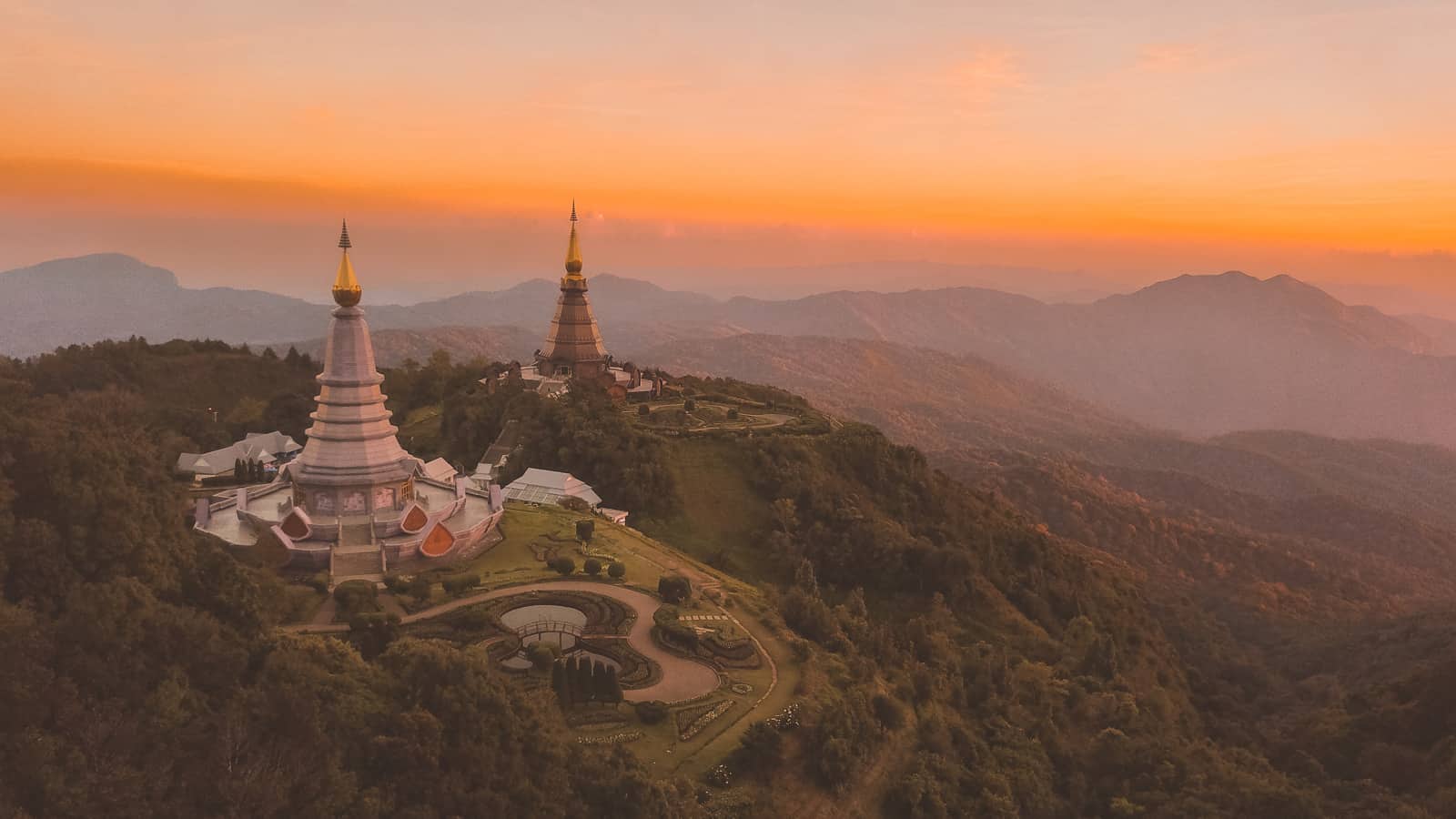 Chiang Mai is also brimming with cultural diversity. Sharing a border with both Myanmar and Laos, the northern mountains around Chiang Mai have come to be filled with culture and colour unlike anywhere else in the world.
So for those of you looking to set down your bags, plug into wifi, and call Chiang Mai home for a little while, here's some of the fundamentals you should know about staying in the city as a digital nomad:
Where digital nomads should stay in Chiang Mai
For nomads looking to set down their bags in Chiang Mai for the medium to long-term, there are tons of options to suit just about every style, need, and budget.
Chiang Mai is a growing city, which means there are lots of different areas where you can rent a place.
A big part of the digital nomad community tend to settle downtown in Nimman or Santitham, where you'll find the more upmarket, trendy (and pricey) apartments.
But spread your search to the outlying suburbs and there's a huge range of options, from unfurnished Thai-style studios (from $100-300/month) to fully-furnished, multi-room condos ($600-1,000/month). Western-style kitchens can be hard to come by, but if you're willing to part with a bit more dosh (upwards of $650/month) you're more likely to find places with such facilities.
Belooga.co is a useful platform to find rentals endorsed by other digital nomads (wifi speeds listed for each place).
For short term stays, you're better off booking a spot on Tripadvisor for a couple of nights (somewhere centrally located, in or around the Old City), then going to look around for a longer term solution when you arrive.
Check out these super cool rooms in a renovated Rice Barn or the very charming Warehouse Art Studio.
Working & Coworking Spaces in Chiang Mai
Being the established digital nomad hub that it is, Chiang Mai is absolutely bursting at the seams with dedicated coworking spaces and digital nomad friendly cafés. For anyone needing to include some solid work hours in their Chiang Mai itinerary, here's where to look: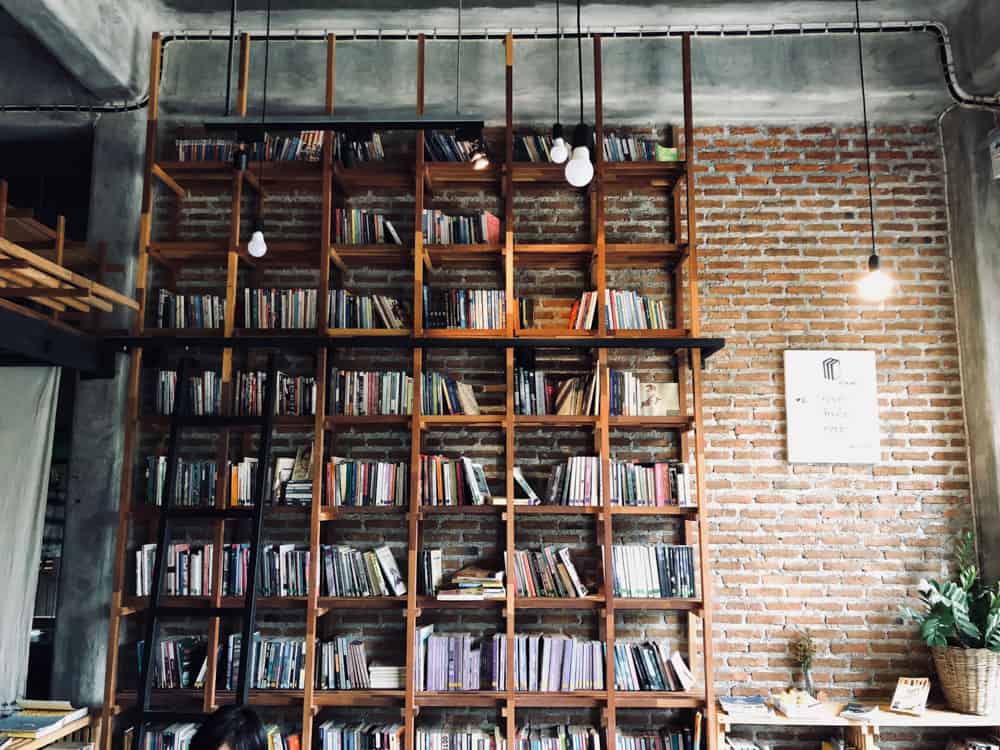 The most popular coworking spaces in Chiang Mai are Punspace (which has three branches; Nimman, Tha Phae Gate, and Wiang Kaew) and CAMP (located on the 5th floor of Maya Shopping Center. The latter has more of a cafe vibe, but is often said to have the best internet and it's open 24/7).
Apart from the big names, there are countless smaller-scale coworking spaces scattered throughout the city. We recommend checking out: GMT Chiang Mai, MANA Coworking Space, Hub53 Coworking and Coliving Space, and Outer Space Chiang Mai.
For further information on co-working spaces in Chiang Mai, check out Chiang Mai on workfrom.co or Chiang Mai on coworker.com
If co-working spaces just aren't your bag, there's a vast amount of cool, quirky cafés (where you won't need to pay a daily or monthly desk fee) that offer great wifi, a relaxed atmosphere, and — naturally — an endless supply of freshly brewed coffee.
While little beats walking around and discovering your own place, we can recommend a couple of good spots to start. Try Clay Studio – Coffee in the Garden and Cafe de Oasis, both of which have beautiful, open-air gardens to work from.
Where to shop & eat as a digital nomad in Chiang Mai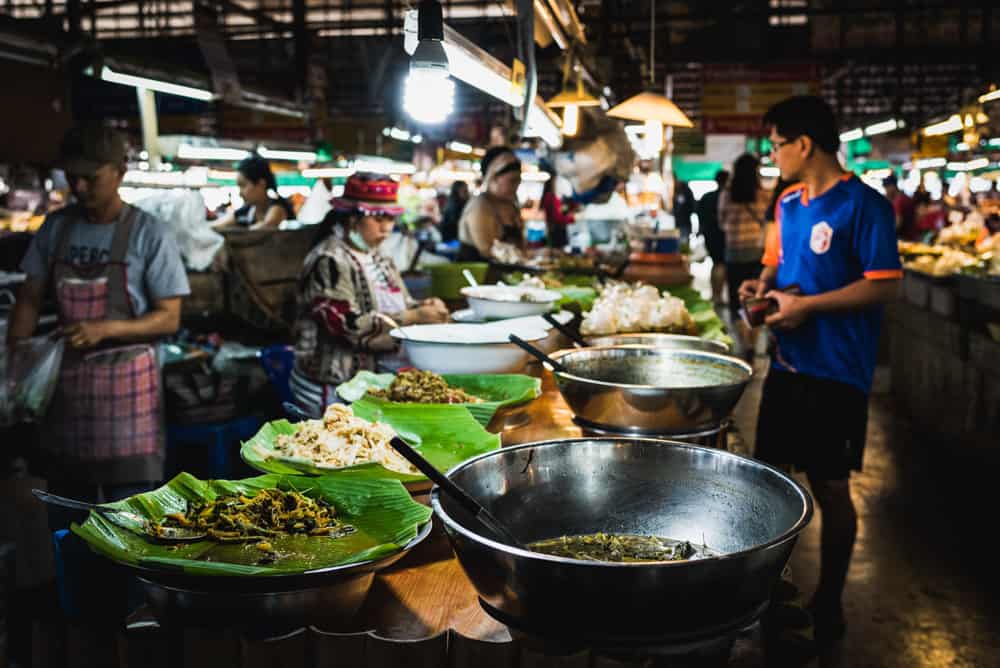 Like most Thai communities, local life revolves around the vibrant daily markets scattered throughout the city and suburbs. Each area has its own market(s) selling all manner of fresh fruits and veggies, meat, fish, eggs, spices, and freshly cooked local delicacies. They won't be hard to find; just open your eyes and go for a walk (and do it while you're hungry!).
Some local markets we recommend: San Pa Koi, Worrawat, the Royal Project outlet, JJ market, Sompet Market, Thanin Market (sometimes called Siri Wattana Market), Kaad Luang (Royal Market), and Sabai Sabai Organic Market.
For other household products and essentials, there's a 7/11 on virtually every street corner. If you're in need of a bigger haul with a wider selection (and some imported products) head for a Tesco or Rimping supermarket (you can find organic produce at the Rimping in Meechok Plaza).
Internet in Chiang Mai
As one of Asia's main digital nomad cities, the local community has jumped on the high-speed internet bandwagon in a major way. 15-25 Mbps download is the standard internet speed in Chiang Mai — at least in most cafes and workspaces.
There are also a number of places that have speeds in excess of 25 Mbps, and some of the coworking spaces in Chiang Mai even have up to 100 Mbps. However, a lot of the serviced apartments and other housing rentals are significantly slower (10 down 5 up on a good day). If you want faster speeds at home you'll need to organise your own internet scheme ($25/month will get you a long way).
When it comes to mobile internet in Chiang Mai, you can get 4G virtually everywhere you go (expect to pay around $15/month for a decent 4G bundle).
4G in Thailand averages 9 Mb/s as measured by a recent (November 2017) state of mobile networks in Thailand (see this report). It is in line with the Asia-Pacific region average of 9.69 Mb/s. The top 3 mobile providers in Thailand are Truemove, AIS and Dtac.
See a full guide on Thailand's SIM card options here.
How to get to Chiang Mai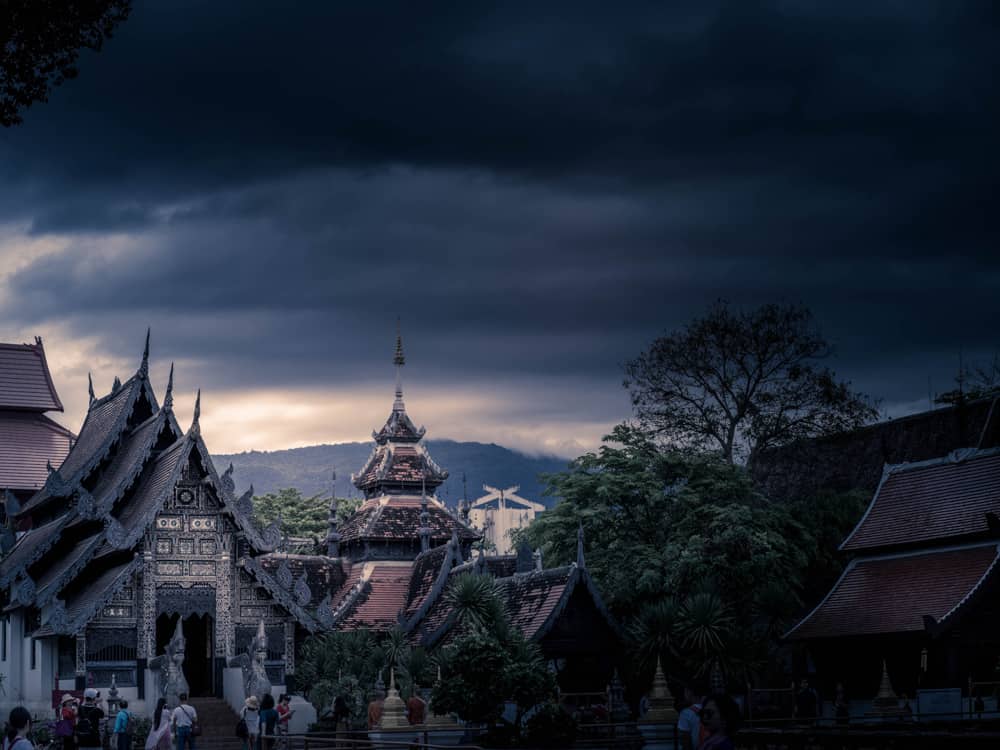 By plane
Chiang Mai has its own international airport (CMX) located just 20 minutes away from the downtown area. Expect a taxi from the airport to the Old City to cost no more than $6.
If your departure airport doesn't fly to CMX, catch a plane to Bangkok and hop on one of the quick domestic flights to Chiang Mai. There are dozens of flights doing this route every day, and you can snag a ticket for as little as $25.
Having an international airport in Chiang Mai is a huge advantage. It's easy to stay connected with the rest of the world, whether that means making regular visits to friends and family, meeting with business associates abroad, or discovering the rest of Southeast Asia- it's right at your doorstep, after all.
By train
Alternatively, you can take the overnight train from the station in Bangkok which will get you to Chiang Mai in 15 hours. This is the go-to choice for adventurous travelers looking to get a real-deal local experience and savour the stunning views of the Thai scenery.
How to get around Chiang Mai as a digital nomad
Most nomads feel the best way to get around Chiang Mai is by scooter. Buy it, rent it; use it to dash around and discover the city at your own speed. Expect to pay around $75/month for a rental (paying a little more for a good quality bike will be worth it fuel/safety wise).
If you don't fancy driving your own set of wheels, you can easily get around using the city's songthaew network. This is a popular mode of transport throughout Thailand, and is a cross between a pick-up truck, a taxi, and a bus. Otherwise, seize the opportunity to move your feet and choose to walk- there are pedestrian paths virtually everywhere.
Uber and Grab are two apps worth downloading before you hit Chiang Mai; it's the quickest (and often the cheapest) way to hail a taxi and ensure you and your driver don't lose anything in translation.
To find the best public transport option to or from Chiang Mai, check out our partner 12go.asia – an efficient public transportation search engine and booking platform for Southeast Asia. We've used them ourselves countless times in Thailand and find they're the best when it comes to customer service and ease of use.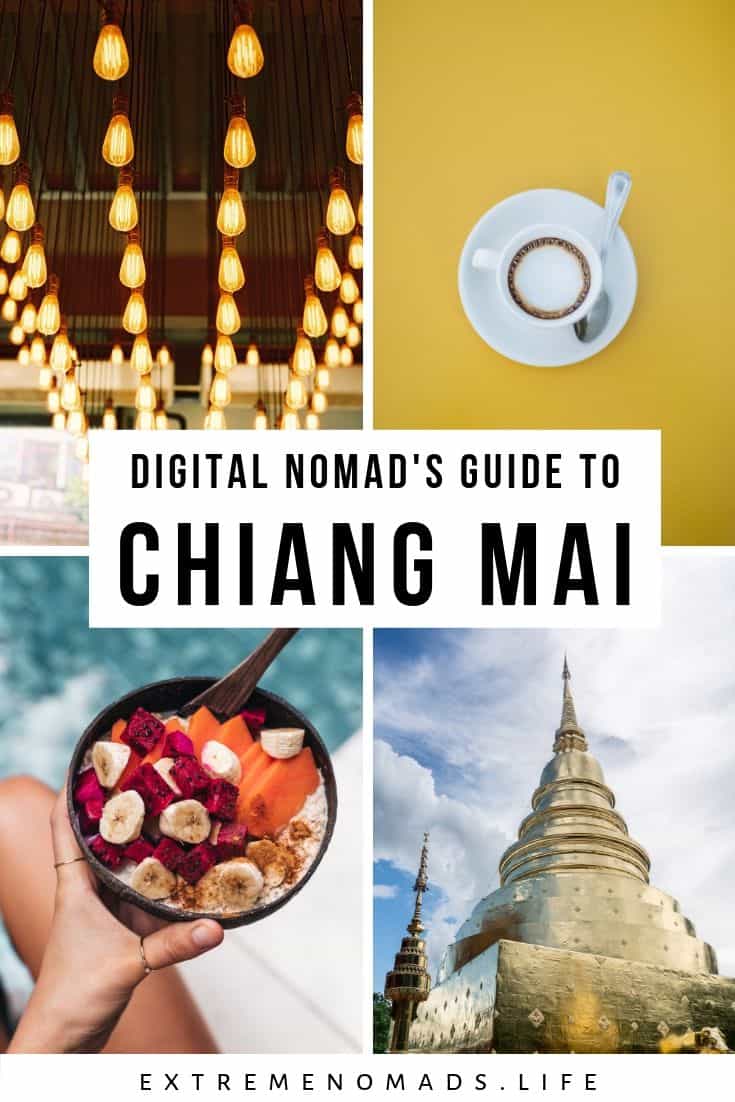 Still have questions about life as a digital nomad in Chiang Mai? Drop us a comment below or get in touch with the wider community in our FREE adventure travel facebook group!