Your complete guide to Chiang Mai's coolest outdoor activities
Nestled in the foothills of the Himalayas in Northern Thailand, Chiang Mai enjoys a solid reputation as one of Asia's most established digital nomad hubs and an unmissable stop-off point for many travellers' adventures in Thailand.
With more than half a dozen national parks, countless stunning temples, world-renowned animal sanctuaries, hidden waterfalls, lush jungle, wild forests, and beautiful weather, you can be sure there's already an active nomad community in Chiang Mai who are making the most of what this little corner of the world has to offer.
Wakeboarding
Up until 2017, wakeboarding in Chiang Mai was unheard of.
Luckily, that's all gone and changed.
Since the 1st of January 2018, Chiang Mai is home to the first (and only) cable park in all of Northern Thailand — Canyon Wake Park.
Only 25 minutes from the city, and located in the heart of a gorgeous canyon, it's sure to attract a hefty load of the local digital nomads looking to get some refreshing fun and action after long laptop hours.
The cable is a 2.0 system from the Russian company Spin, and runs along a 200 meter stretch of fresh water. Although there are no obstacles yet, the first kicker is expected to be added in early 2018.
Prices are really attractive at the moment, starting at 200 baht for a 10 minutes set, and 750 baht for an all-day pass, gear included (they've got wakeskates too).
The canyon also features a massive waterpark with inflatables madness as well as an airy bar restaurant with decent wifi.
Is wakeboarding your primary addiction? If so, don't forget to check out the best destination for wakeboarding nomads in our books: Bangkok.
Hiking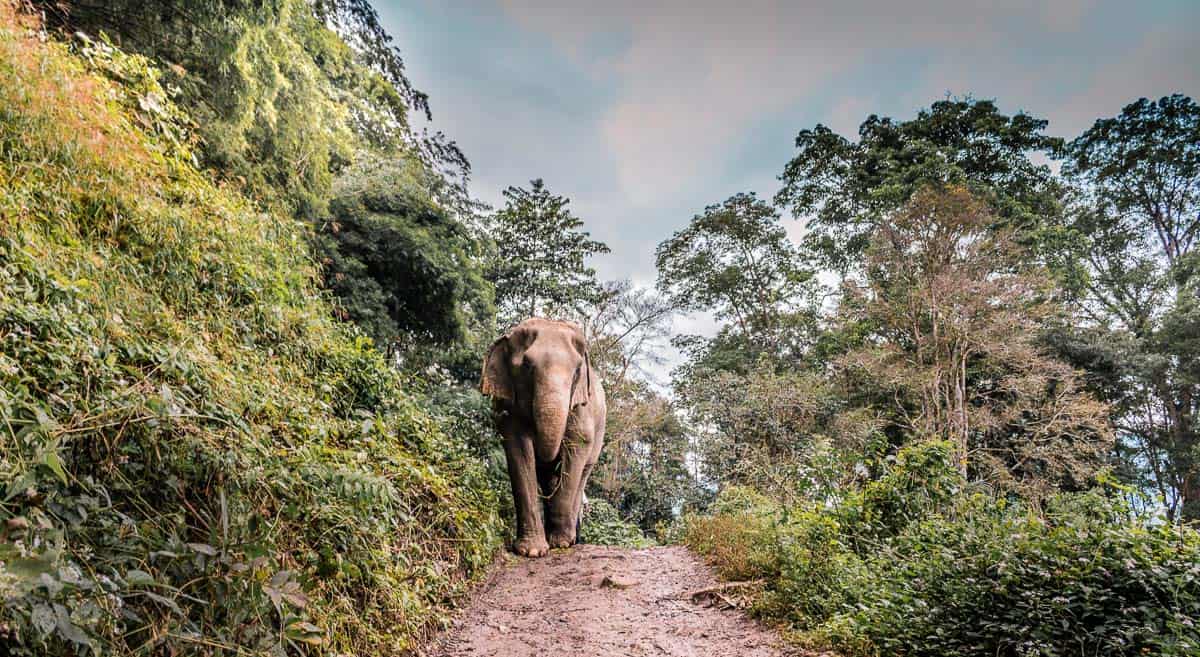 Chiang Mai is arguably the most beautiful mountainous region in all of Thailand, so there's no shortage of hiking and trekking opportunities.
While there are many, many trails and treks to choose from, these are the ones you definitely shouldn't miss:
The Monk's Trail at Doi Suthep
The Doi Suthep-Pui National Park is all hidden waterfalls, bamboo forest, colourful wildflowers, and sweeping views of Chiang Mai below. It's also where you'll find one of Thailand's most sacred temples, Wat Phrathat.
The path is marked out with strips of golden monks' robes tied to the trees.
This hike is pretty beginner friendly- to a certain point- and from there on becomes quite a bit more challenging with steep inclines and a muddy makeshift stairway.
If you're in for a real adventure: follow the monk's path, discover the ins and outs of the sacred temple complex, and tuck into a delicious Thai meal way up in the mountains by taking part in a full day trekking tour of Doi Suthep.
Doi Inthanon
Recognised as part of the Himalayan Mountain Range and boasting the highest peak in all of Thailand (2,565m above sea level), the Doi Inthanon National Park has a couple of awesome trails for you to test our your trekking skills.
The main trail is broken into two sections; the first is set in the dense jungle, and though the trees are high and the ferns are thick, the trail is well-maintained and will lead you to a beautiful waterfall hidden away in the forest. The second leg of the trail takes you further past the forest to an open meadow-like area where you'll have fantastic views of the scenery below.
There's also a pair of shrines tucked away in an honorary garden near the summit (built to honour the sixtieth birthdays of King Bhumibol Adulyadej and Queen Sirikit).
One of the best ways to experience Doi Inthanon National Park is to take part in a guided trek. This way, you'll be guaranteed to find the best waterfalls, temples, and trails.
You can do a challenging full day tour which takes you exploring the traditional Hmong and Karen villages, or a private soft hike to some beautiful waterfalls and fascinating hill tribes.
Doi Luang Chiang Dao
Located an hour and a half north of Chiang Mai, Doi Luang Chiang Dao is the third highest peak in Thailand measuring in at 2,225 meters. For the extra adventurous, this is an awesome place to camp out for a night and make your hike a 2-day affair.
What with the stunning limestone cliffs, caves, hot springs, and even a jungle temple, you'll wish you could stay for a whole week.
Cycling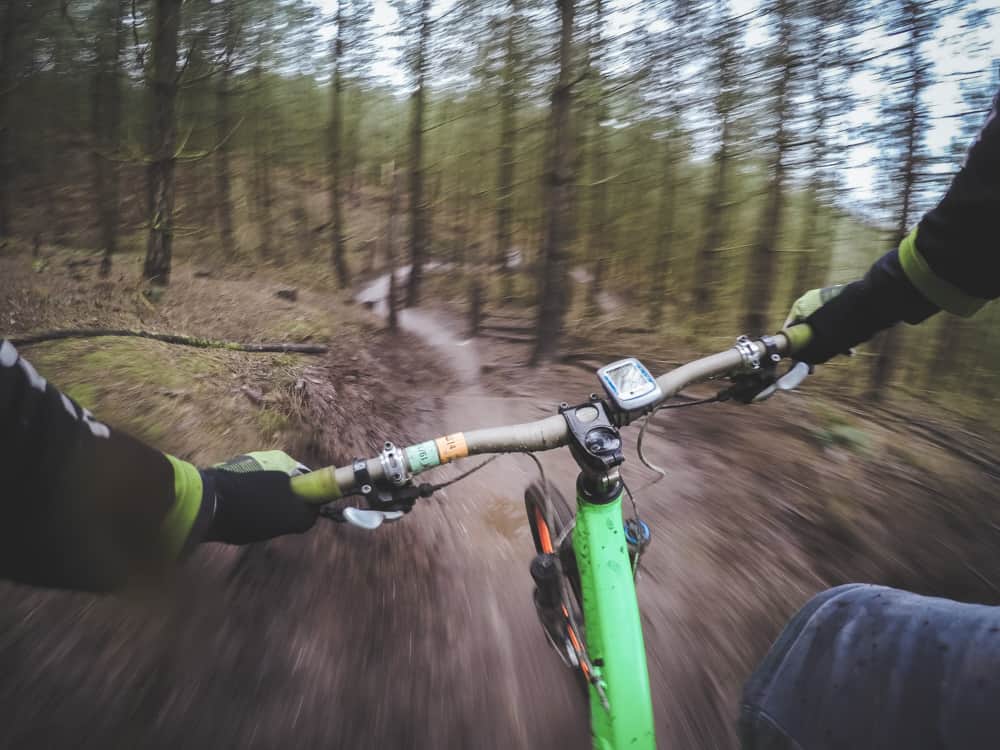 Chiang Mai is quickly becoming one of Southeast Asia's top spots for mountain biking, thanks to its fantastic conditions, challenging trails, and beautiful scenery.
There's plenty to choose from no matter what kind of riding you're into, and there's plenty to see on every trail — from colourful hill tribes and ethnic villages, to hidden temples and waterfalls.
Cross-country mountain biking in Chiang Mai
Cross-country riders should head for the trails behind the 700 Year Chiang Mai Stadium up to Huay Tung Tao Lake, where you can cruise around 5 km of mixed terrain on your way to the lake, where you can stop off at the lakeside huts for some cheap and delicious local grub.
Enduro mountain biking in Chiang Mai
Enduro riders will likely be drawn to Chiang Mai's neighbouring national parks, covered in rideable trails that take you through the lush jungle and wild forests, past hidden temples set into the mountainside on your way up to the panoramic viewpoints at the peak.
For a real outdoor adventure, we recommend combining your cycling trip with some river kayaking in the stunning Mae Taeng Forest Reserve. You'll be in for some bird watching, wildlife spotting, temple running, and you'll even get to visit some of the pristine, hard-to-reach farmlands.
Downhill mountain biking
Downhill riders will be spoiled for choice in Chiang Mai thanks to the countless trails that promise fast-paced, steep, technical, heart-in-your-mouth rides. Doi Suthep Pui National Park has nearly a dozen such trails to choose from, so it shouldn't be hard to find one that suits your style.
Ready to take on your own Chiang Mai MTB adventure? Get in touch with one of these clubs:
Mad Monkey Chiang Mai: The kings of downhill mountain biking in Chiang Mai, the Mad Monkey team provide rentals and organise tours on the mountains for both beginners and pros alike.
Trailhead Thailand: Winners of the TripAdvisor Certificate of Excellence in 2017, Trailhead do bike rentals and tours on the mountain trails and through the city (their cultural tour through downtown Chiang Mai is one of a kind).
Bike Park Chiang Mai: Known by the die-hard mountain biking tribe as the biggest and best bike park in Asia, Bike Park Chiang Mai has a jump park, MTB training center, cross-country and pump track.
Pssst: It's worth remembering that Thailand is a seasonal country, so visiting during the summer months might result in a number of unrideable days due to monsoon rains and too much mud. October to March is the best time of year to hit the trails.
Rock Climbing
Chiang Mai is full of active nomads who come to take advantage of the local climbs, some of which have been recognised within the industry as world class. With both indoor and outdoor climbs around to suit every level, there's plenty of faces to sink your fingers into.
Here's where you'll find the best spots:
Crazy Horse Buttress
First developed as a climbing spot in 1998, the face at Crazy Horse Buttress is where the foothills of the Himalayas meet with the lush jungle below. There are more than 200 routes at Crazy Horse Buttress, with a mix of technical slabs and cracks, and even some hair-raising climbs through the intricate caves systems- stalactites and all.
NO GRAVITY Indoor Climbing
This indoor climbing gym has over 370 square meters of climbs suitable for all levels- from total novice to seasoned climber. Open daily, you can try it out for a day for a couple of bucks fixed price, or if you're planning on doing regular climbs you can also grab yourself a 1 month, 6 month, or 1 year membership.
Chiang Mai Rock Climbing Adventures
If you're new to the climbing scene in Chiang Mai (or to the climbing scene anywhere for that matter), these guys should be on your radar. Offering advice, outings, and instruction on all things rock climbing, they also cover a range of bouldering and caving adventures.