Our take on the coolest outdoorsy things to do in Hong Kong.
Most people's impression of Hong Kong is that it's all shopping, shipping, and banking, but step away from the bright lights of Kowloon and high-tech towers of Central and a whole other side of Hong Kong will reveal itself.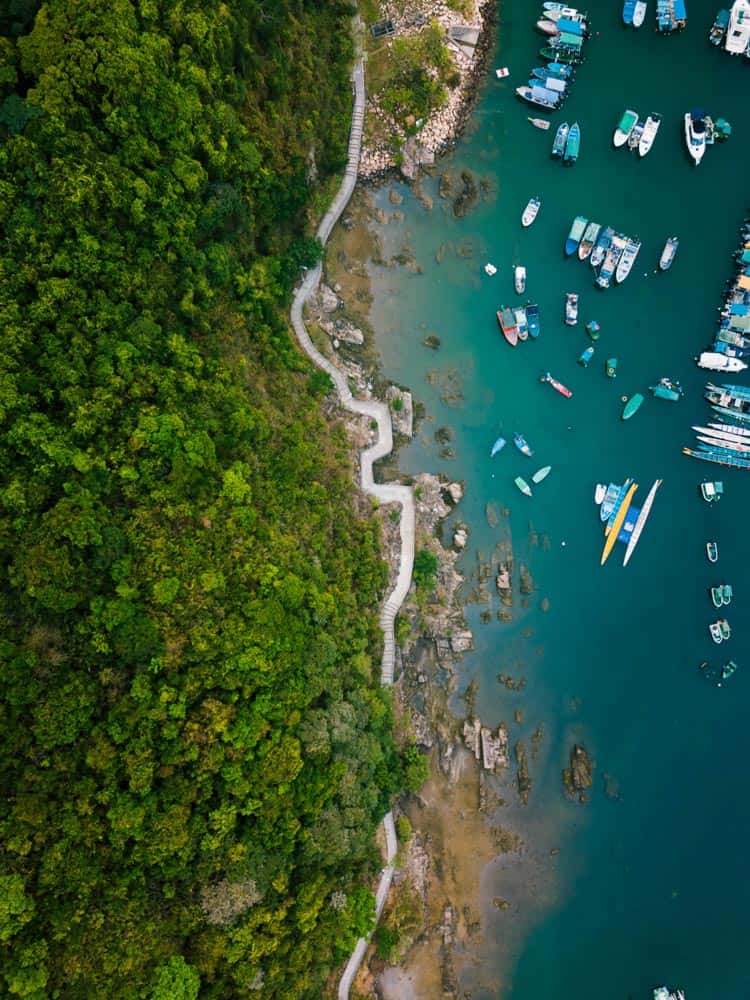 Just like that haircut we love to hate, Hong Kong is all business in the front and party in the back. All you need to do is hop on a half hour ferry and suddenly you're in a whole new world, hanging out with the 'lifestylers' on the beach, or scaling the side of a mountain with the local adventure sports crew.
Hong Kong and its outlying islands, Lamma and Lantau, are an outdoor adventurer's dream come true.
The countryside is covered in mountain trails where local hikers and bikers head for the scenic views and challenging rides, the peaks are dotted with paragliders preparing to launch themselves into the sky, and the beaches are littered only with salty souls making the most of the wind and waves.
Best of all, this is happening within a stone's throw of the biggest and baddest metropolis of the East.
Downtown is a cosmopolitan city with every resource a digital nomad could ever need, from coworking spaces with all the bells and whistles to networking events with some of the business world's most influential players.
5 awesome outdoorsy things to do in Hong Kong
1. Kitesurfing
Just a short journey away from the bustling city streets in Central, Hong Kong's very own kitesurfing community is making waves.
Kiting is a fast-growing sport here. Though there are a couple of clubs that have been around since the early days, it's only in the past few years that kitesurfing in Hong Kong has started to catch on with the locals in a big way (though we still have yet to see a meaningful number of local women getting involved).
Check out this awesome project by our old friend Hill Siu, a Hong Kong to Macau kitesurf crossing she started in order to raise funds for ocean clean ups!
Pssst: the season for kiteboarding in Hong Kong runs from September until March, peaking between November and January.
And listen, we get it:
Hong Kong's wind season isn't super reliable by anyone's standards. So if you find yourself in need of some more wind, check out our list of Asia's best kitesurfing spots for inspiration!
Conditions
Hong Kong is a light wind spot, so most people's quivers are 12, 14, and 17m; although on monsoon days you'll need a smaller size.
At the main kitesurfing spot, Shui Hau, the water is flat apart from some small wind chop. The Shui Hau kitesurfing spot is heavily affected by the tides, and although it is possible to kiteboard here during low tide, you'll have to walk quite far from the launch site to reach the water.
The water is quite murky in colour, but clean all the same.
The water temperature stays pretty comfortable year round, with an average of 26-30 degrees in summer and 15-25 in winter. You won't usually need a wetsuit when kitesurfing in Hong Kong, although on chilly winter monsoon days, you'll probably want a long sleeved rash vest to protect from the wind chill.
The beach at the main spot, Shui Hai, is covered in sharp little rocks and can pose a threat to inflatable kites. There's a grassy area nearby which is a safer place to set up and land. Particularly at low tide, you'll want to wear booties when kitesurfing here.
Best spots for kitesurfing in Hong Kong
Shui Hau Beach
Located on the southern coast of Lantau Island, Shui Hau is Hong Kong's main kiteboarding hub from September to March (peaking from November-January) when the east-northeast winds blow; though in reality, Shui Hau works best on a dead easterly direction since the beach area is flanked by big mountains on each side (if the direction changes mid-session it's not uncommon to see kites drop from the sky en masse).
Shui Hau has flat, shallow water and side-on to onshore wind, with average speeds measuring in 10-20 knots. It's heavily affected by the tides however, which means you might be in for a bit of a walk to get to the water, and there are some sharp shells and rocks underfoot (booties recommended).
Shui Hau is the home of the Hong Kong Kiteboarding School, along with a number of other local clubs.
Sai Kung
When the northerly winds kick in, Hong Kong's kitesurfers head for Sai Kung in the New Territories; a place known for its fishing, hiking trails, and country parks. Kiting at Sai Kung isn't for the faint of heart however, as winds are usually fairly gusty and offshore.
Pui O Beach
Hong Kong's summer monsoon brings southeasterly winds along with it, which transforms Pui O Beach (Lantau) into Hong Kong's ultimate kitesurf playground. Pui O has soft, clean sand and gentle rolling waves. It also used to be the home of Maverick's, one of HK's top beach clubs, but sadly they closed their doors last year (*mega sob*).
Cheung Sha
Occasionally during the summer monsoon you can also kite at the nearby Cheung Sha Beach, another beautiful soft sand spot that sometimes has nice little waves.
[Related: if you're thinking about doing some kite traveling to Hong Kong, make sure you prepare yourself by reading our newest review of kiteboard bags for travel!
2. Wakeboarding
While there is currently no cable park in Hong Kong (Wake Park HK closed a couple of years ago and has yet to reopen; although we did see CORE Hong Kong open a two tower system for the duration of summer 2017 but no news yet on whether they'll be back again), boat wakeboarding in Hong Kong happens at a couple of spots:
Stanley Beach, Hong Kong Island
Sai Kung, New Territories
If you're hoping to get down to some wakeboarding action in Hong Kong, you'd do well to get in touch with the likes of HK AquaBound Center or Hong Kong Wakeboard.
Pssst: if Hong Kong's lack of cable parks makes ya frown, never fear! There's a whole bunch of awesome cable parks in Asia that are just a short flight away.
3. SUPing (i.e. stand up paddle boarding)
The surf is small and the wind is light, which may not please the hardcore kiters and surfers, but it does make for ideal SUPing conditions. In fact, Hong Kong hosts an admirable amount of SUP events and competitions thanks to the input of local clubs like the Hong Kong Stand Up Paddle Boarding Association.
Paddle adventures in Hong Kong are awesome because they offer a solid mix of calm river conditions, which see you floating past traditional villages and quiet countryside; open sea paddles on gentle waves and baby wind chop; and small-wave riding at Hong Kong's surf spots.
When it comes to the question of where to SUP in Hong Kong, the world- as they say- is your oyster:
Hong Kong's scenic countryside, myriad rivers, and expansive coastline dotted with islands offer tons of places that are perfect for pulling out a SUP and exploring from the water.
Challenge yourself with some gentle surf on Lantau's southern beaches or Shek O's Big Wave Bay, or get some flat water action in with a chilled out river paddle; whatever your SUP style is, you'll find loads of like minded SUPers around ready to sort you out with board rentals and advice.
Our favourite SUP spot in all of Hong Kong can be found on the western coast of Lantau Island in a little traditional village, Tai O. The village sits on the banks of the Tai O River, which is flanked on either side by colourful houses perched on top of precarious looking stilts. Paddling down the river, past the houses and into the adjacent creek will bring you stunning views of Lantau's towering western mountains, which are usually enshrouded in a sort of otherworldly mist.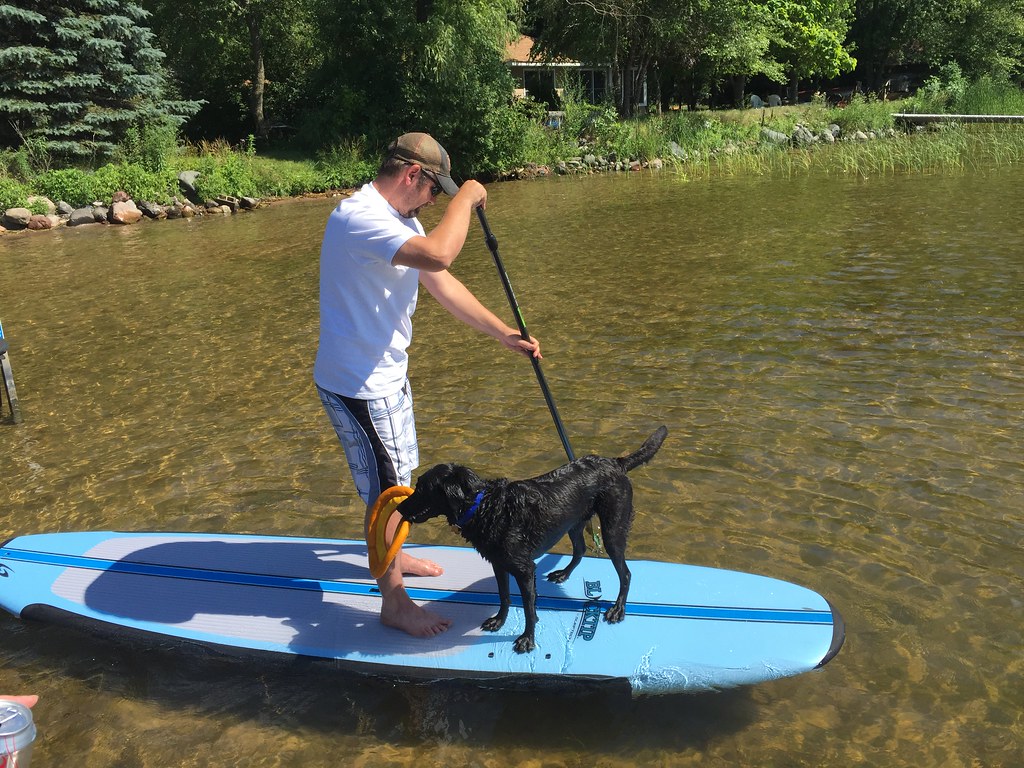 Y'know what'd make an awesome day?! Combining your SUP excursion with this epic tour of Lantau's coolest (and most cultural) like the famous Buddha statue and Tai O village!
When you're ready for some paddle action, get in touch with one of the following clubs for rentals:
Hiwindlover Water Sports Center, Stanley Beach (Hong Kong Island)
SUP Yoga , Stanley Beach (Hong Kong Island)
Blue Sky Sports Club, Sai Kung (New Territories)
Treasure Island Group, Pui O (Lantau)
Long Coast Seasports, Cheung Sha (Lantau)
4. Hiking
It's no secret that East Asia is a true hiker's paradise (just check out our adventure guide to Taiwan to see what we're talking about!). But between Hong Kong's national parks, towering peaks, and well-trodden trails, we reckon it's this little corner of the continent that deserves to take gold.
Apart from the gobsmacking scenery and endless variety of paths to choose from, the best thing about Hong Kong's hiking trails is that they are extremely easy to access no matter where in the city you are, thanks to the awesome public transport system.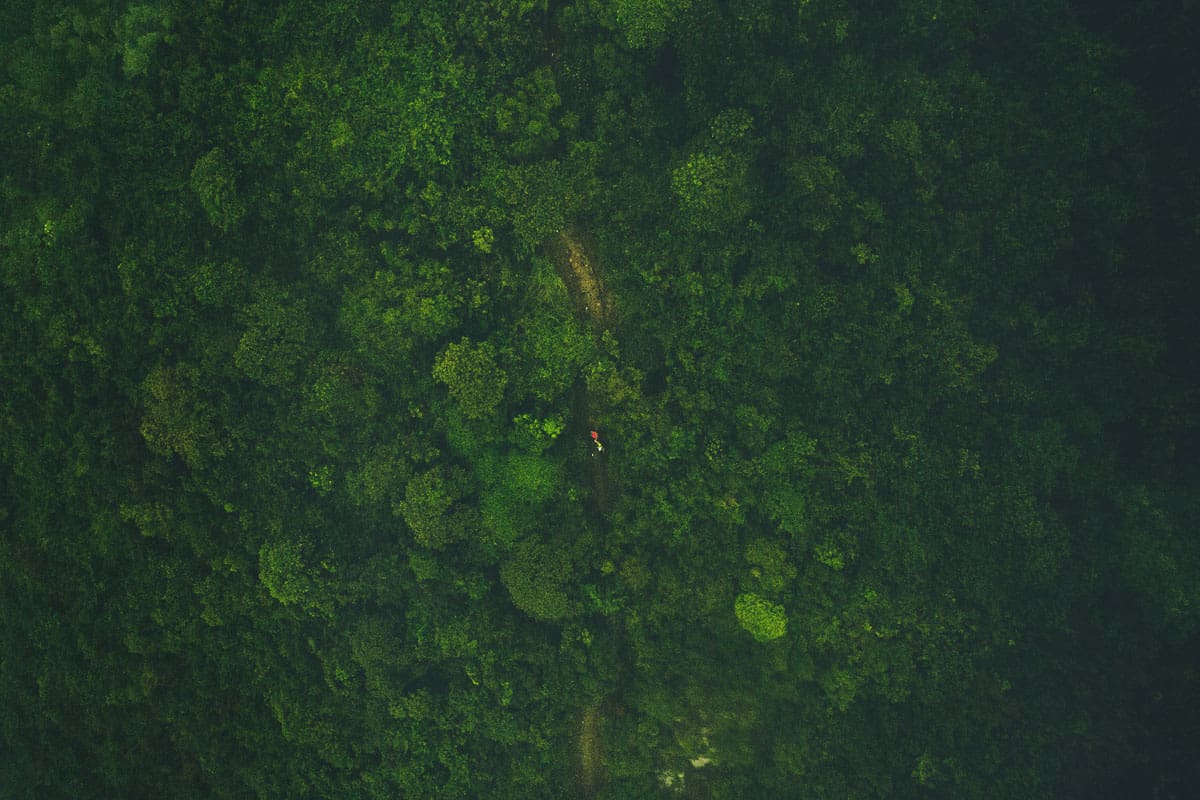 Hiking can be done here all year round, but in terms of optimum temperature and weather, the best months are from November to March.
And when it comes to where to hike in Hong Kong:
There are 4 main groups of hiking trails , each of which is divided into smaller stages offering shorter individual hikes.
The Hong Kong Trail
Stretching from Victoria Peak to Big Wave Bay, this 50 kilometer trail is a popular one thanks to its diverse terrain, well-marked paths, and stunning natural scenery.
The trail is divided into 8 stages, the most famous of which is the iconic Dragon's Back Ridge– which earned itself the title of World's Best Urban Hike. The 8.5 km ridge hike brings trekkers to the 284 meter high peak overlooking Shek O Country Park and the dramatic coastline below.
The Lantau Trail
This 70 km long trail begins and ends on Lantau Island's easterly harbour, Mui Wo. There are 12 stages within the larger trail, each of which are clearly marked every 500 meters. The trail's tallest point, Lantau Peak, measures in at a staggering 934 meters.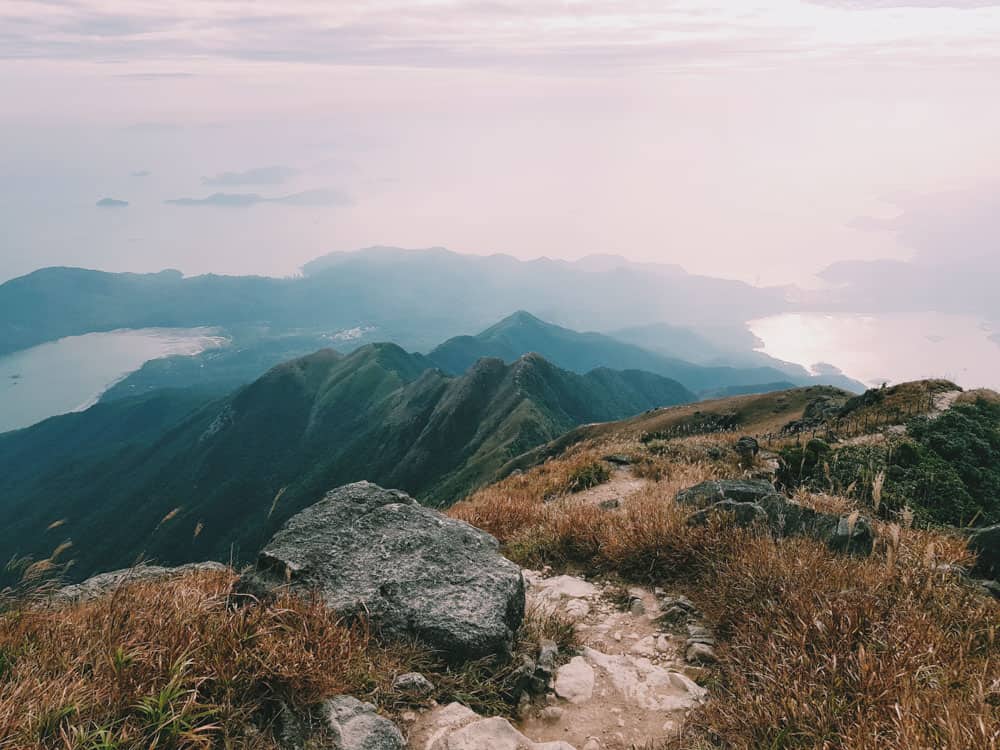 Depending which stage of the trail you set off one, you may find yourself trekking through dense forest, peeking out at the azure coastline below, coming face-to-face with the iconic Tian Tan Buddha, or wandering around the misty paths in Tai O- the island's traditional fishing village on stilts.
The MacLehose Trail
Spanning all the way from Hong Kong Island's Sai Kung Peninsula in the east to Tuen Mun in the west, the MacLehose Trail is 100 kilometers long from start to finish.
The trail winds through the wild eastern country park, along towering peaks with sprawling views of Kowloon's reservoirs, past a dormant volcano, and looks over countless coves, cliffs, and miles of coastline.
The MacLehose Trail also includes a hike up Hong Kong's highest peak- Tai Mo Shan (957 meters). At certain points along this trail, you can actually make out mainland China in the distance.
The Wilson Trail
While it may not be the longest or the highest of hikes, the Wilson Trail might just have the most character of all. The 78 km trail runs through a total of eight country parks between the south of Hong Kong Island to the northeast of the New Territories.
The trail contains 10 stages, one of which passes through Victoria Harbour (and therefore is super easy to access via MTR). Stages 6, 7, and 8 of the trail are filled with wild monkeys (don't feed them, however tempted you may be; them monkeys be gangster.)
For further reading on Hong Kong's hiking trails, check out the Discover Hong Kong Hiking Guide.
4. Cycling and Mountain Biking
Whether you're into throwing yourself down a mountain at breakneck speed or exploring the sloping roads of Hong Kong's islands, this is the ideal place for a two-wheeled adventure.
There are zillions of cycling and mountain biking trails in Hong Kong for downhill, enduro, and cross-country. Considering the diversity of Hong Kong's terrain, there'll be something for every level of cyclist, from experienced die-hard downhillers to total mountain bike novices.
Between all the different off-road and on-road trails, you can ride year round in Hong Kong. That said, it's a good idea to avoid planning a mountain biking trip to Hong Kong during the peak rainy season (April-June).
One of the greatest things about Hong Kong is the number of country parks that protect the land here (many of which are strewn with awesome MTB trails). However, if you want to ride these trails you first need to be granted a permit from the Agriculture, Fisheries and Conservation Department.
There are a total of nine designated MTB trails in Hong Kong (which measure up to 113 km of trail overall), as well as a free-for-all mountain biking site in Wan Tsai where all trails are open for riding.
Off-road, you've got the likes of Tai Mo San, Tai Lam Country Park, Chi Ma Wan Peninsula, Sai Kung West Country Park, Lamma Island, and Shek O.
On-road, you're best off heading to Plover Cove, South Lantau, Tai Po and Tsuen Wan.
If all of this is sounding pretty tasty, you'd better get in touch with one of the following clubs– and they'll be able to put you on the right track (oooohhh, snap):
Action Asia Events (big-time MTB event organizers in HK).
Hong Kong Mountain Bike Association
5. Paragliding
Paragliding is growing in popularity in Hong Kong; thanks to the light winds and high mountain peaks, it's the chosen home-away-from-home for many members of the flying nomad community.
If you're an experienced paraglider, keep reading for an overview of the local conditions and spots! And if you're just an adventure-seeking traveler looking to get high in Hongkers (not that kinda high, though, stay with me here) then get in touch with the contacts we've listed below and inquire about their tandem flight schedule.
Here's what you need to know about paragliding in Hong Kong:
Most of the approved paragliding spots in Hong Kong cater for easterly winds, but between all of the spots it's possible to fly in virtually every wind direction throughout the year.
The majority of sites offer reasonable landing options, although there are some that are far more challenging and are only suitable for highly experienced pilots.
It's important to note that Hong Kong's airspace is closely monitored, and there are strict height restrictions and flying site limitations in place that must be adhered to at all times.
There are 8 places approved for paragliding in Hong Kong:
Pat Sin Leng, Tai Po
Long Ke Wan, Sai Kung East
Pak Tam Au, Sai Kung North
Ma On Shan Country Park
Sai Wan, Sai Kung East
Shek O, Hong Kong Island
South Lantau Country Park
Kau Lung Hang Shan, Tai Po
The Hong Kong Paragliding Association offer tandem flights, pilot instruction, and support for those who already have their flying skills in the bag. Check out their website for the latest updates on the best times and sites to fly at.
Hong Kong travel guide – FAQs and must-know info!
Where to stay in Hong Kong
Sheesh- where to start?! Well, basing yourself near whatever point of interest you're most keen on experiencing is a good place to start.
So that means:
Lantau for hikers or kitesurfers
Central for party go-ers and shopping
Lamma for beach activities and quirky adventures
Okay, okay, but that still doesn't narrow down exactly WHERE to stay in any of those places, does it?!
Well here's the deal:
When I stayed in Hong Kong, I was there long term so I was renting a house. As far as short term visits go, I'd always advise starting with the latest listings for good value accommodation in Hong Kong on HotelsCombined, which is the platform I prefer to use since it aggregates all the major booking sites to offer the most (and best value) properties.
As for non-hotel accommodation options, it's a little tricky:
You see, Hong Kong's housing rental system isn't set up to support short to medium term stays, so if you're planning to spend <1 month here, your best options are either Airbnb, hostels, or couchsurfing.
Couchsurfing is a good way to start off in the city- especially since it's free; and what with the 30,000 registered hosts in HK, you're sure to find somewhere to lay your head for a few nights.
Airbnb prices start around $30-50/night for a basic small space (you can squeeze that to $800/month if you negotiate a longer term stay), but double that budget and you'll find yourself a cushy private studio with fast wifi.
Hostels can be found for as little as $12/night, but don't get your hopes up for that price- and definitely don't expect reliable wifi. Push your budget to $30/night and you'll have yourself a nice selection of the city's top-notch hostels offering awesome wifi, good locations, and impeccable cleanliness (some even have dedicated workspaces, which means you could save money on coworking).
If you're looking for a backpacker (and bank account) friendly option, check out the recommendations in this budget itinerary for Hong Kong.
For nomads looking to stay for the medium to long term, apartment or house rentals are for you. The thing is, most rental contracts in Hong Kong look for a two year lease and require a hefty enough security deposit, which isn't the most nomad-friendly arrangement.
Prices in the outlying islands and New Territories hover around $1,200 US/month (you'll be hard pushed to find much for under a grand), while rentals in Central and Kowloon are normally double that.
---
How to get to Hong Kong
Hong Kong International Airport is one of the busiest airport hubs in Asia and operates thousands of flight routes across the world every day. It's one of those handy nomad locations where you'll quite likely be able to find direct flights to your next destination- depending on where that is, of course.
How to get around Hong Kong
The best way to get around Hong Kong is on the public transport system. Like most big world cities, Hong Kong has its own pre-loadable public transport card (which covers most services); that's the Octopus card.
For maximum convenience, we recommend you buy your Octopus card online in advance so that you're ready to rock as soon as you touch down on Hong Kong soil. This one from Klook even comes with preloaded credit and discount codes!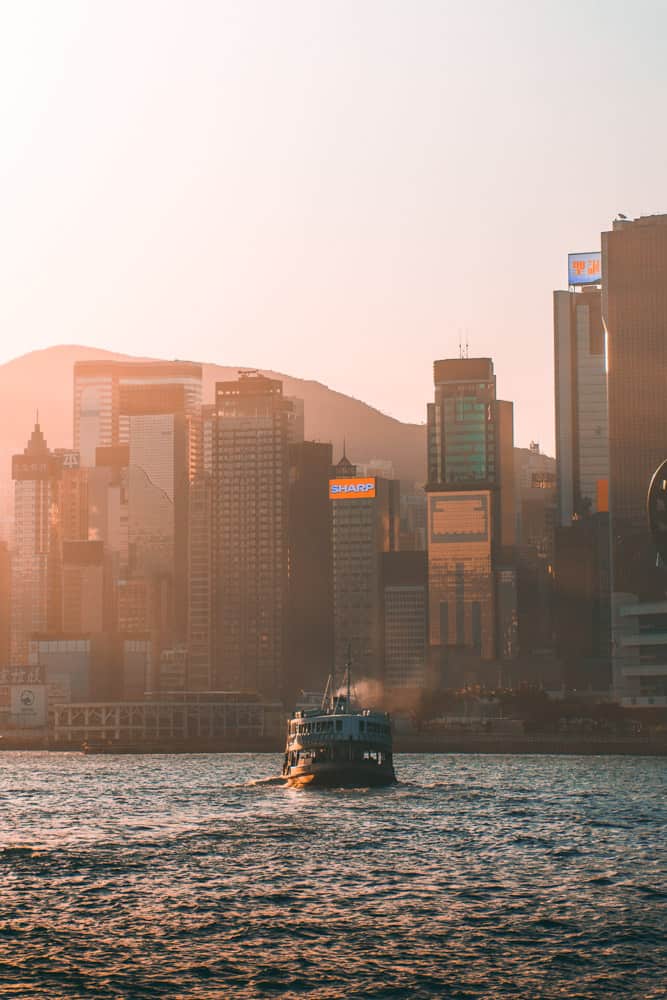 All of the islands are connected by a super efficient (and very affordable) ferry system.
Then there's Hong Kong's MTR system, which is immaculately clean, easy to use, affordable, and always on time. It connects Hong Kong Island with Lantau, the New Territories, and the airport (psst: save some cash and hassle by buying your airport train pass in advance! Or if you plan to do a whole bunch of MTR travel while you're in Hong Kong, grab an unlimited 72-hour pass for a special price).
Cheaper still are the local buses, which operate all over the city and outlying islands- even in the most remote parts of the rural countryside. Bus stops are easily spotted along the roadside every few km with timetables available online and at the stops (although these "timetables" are often more like rough suggestions).
Taxis are readily available everywhere and are surprisingly cheap for such an expensive country. The downside is that they are segregated by district and are not allowed to carry passengers outside their district boundaries- so if you need to go from, say Lantau to Central, you will first need to change at a taxi rank in Tung Chung. That being said, Uber works in Hong Kong and isn't affected by these rules.
If you plan on spending lots of time in the more remote islands and feel having your own vehicle would be best, you can always rent a car (if you're willing to fork out the dosh, that is) and legally drive on an international license as long as you are residing in Hong Kong for a period less than 12 months.
Working & Coworking Spaces in Hong Kong
Inevitably, this is gonna be an important one for all you digital nomad types. Here's what you need to know about coworking in Hong Kong:
Space is limited in Hong Kong, and because of that, space is expensive.
So, you'll have oodles of choice when it comes to coworking spaces (though they are concentrated in the main city areas and fall away the further you go into the outlying regions).
Buuuuut:
On the downside, coworking spaces in Hong Kong are expensive when you compare them to anywhere else in Asia (or anywhere else in the world, for that matter). Normal prices hover around $35 USD/day. Many won't even offer day passes and will require a monthly membership.
On the upside, cafes and coffee shops are aware of this situation, and for that reason they are normally very welcoming to digital nomads looking to set up base for a day or half day (normally- but not always. We have heard a couple of stories of cafes refusing to allow customers on their wifi, etc).
The two biggest coffee shop chains in HK- Starbucks and Pacific Coffee- could actually pass for semi-coworking spaces with the amount of large work tables, available plugs, and free & fast wifi. The only negative of working from these places is that after half an hour you'll be automatically logged out of your wifi session (you then need to manually log back in).
Then you have the smaller independent coffee shops, which almost always offer free wifi, but don't necessarily have specific work-friendly locations or power plugs. The upside, however, is that these places usually have a way more chilled atmosphere, and the wifi won't require re-logins.
Additionally, most Hong Kong libraries (and some embassy education centers on Hong Kong Island) also offer work spaces.
Coworking spaces in Hong Kong that we recommend: Paperclip, Naked Hub, WeWork, Wynd, The Hive, Ooosh
Lantau Island doesn't have any dedicated coworking spaces yet, but there are a handful of digital nomad-friendly cafes that have fast reliable internet, plugs, and best of all- beach views.
Cafes and digital nomad working places in Lantau that we recommend: China Bear, Long Island
Lamma Island opened its first coworking space, Fa Fa House, in 2017. They have fast internet, dedicated workspaces, awesome fresh food on the menu, and a beautiful plant-filled rooftop which is the perfect place for taking breaks from the screen.
We also recommend trying out Bookworm Cafe, which is one of the coolest spots on Lamma Island and is very work-friendly.
Internet in Hong Kong
The internet in Hong Kong is fast- super fast.
And the best thing is: it's everywhere. There are free government provided hotspots all over the country (more than 2,000 to date), which you can hook into as soon as you hop off the plane.
Wifi speeds in Hong Kong are pretty phenomenal, with the average download speed measuring in at 153 Mbps and average upload at 146 Mbps.
As for mobile internet in Hong Kong:
SIM cards are readily available and offer strong 4G network coverage throughout the entire country. For nomads planning a short-term visit in Hong Kong, we recommend these handy unlimited 3G/4G SIM cards which you can pick up at the airport when you arrive. They're valid for 8 days- perfect for those quick city drop-ins!
As for long term visitors:
Prepaid SIMs can be bought in convenience stores like 7-Eleven and Circle-K and don't require any registration. Contract SIMs, on the other hand, require a Hong Kong ID card to be presented at the time of purchase and usually need you to sign off on a minimum of a year's contract.
That being said, there's a black market for everything, and if it's contract SIMs you want, head for the oh-so-iconic-but-also-quite-dodgy ChungKing Mansions, and it is contract SIMs you shall get. Read more about Hong Kong's SIM card options and mobile internet providers in Hong Kong here.
---
Markets & Food in Hong Kong
You can find wet markets throughout the city, and these are by far the cheapest and most environmentally-friendly places to buy your fresh produce.
International supermarket chains like Marks & Spencer, Taste, City Super, and Oliver's the Delicatessen stock premium imported goods at a higher price, while Hong Kong's own supermarket chains like ParknShop and Wellcome stock all the basics (both Western and Asian) as well as fresh produce.
However even grocery shopping can end up being a pricey affair in Honkers, so if you're looking to keep costs to a minimum better head for the budget supermarkets like U Select, Prizemart, and 759 Store.
Home cooked meals are few and far between for many Hong Kongers because of the country's huge eating out culture. The plus side? You can find virtually any type of cuisine you can think of in Hong Kong. A basic local style meal starts at $6-7 USD, while a good one will cost around $25-38 USD (comparable prices for Western style meals). If you want to eat posh, be prepared to spend big bucks.