Let our curation of surf photography carry you far away…
Raise your hand if you've ever felt personally victimised by Regina George spent way too much time ogling beautiful surfing photography on the interwebs recently (*hangs head and raises hand*).
Y'know what though? I'm not even ashamed (*raises head, stands on soapbox*).
Beautiful surfing photography plays a huge role in and around the sport of surfing- from showcasing how impressive a surfer's skill actually are to raising our awareness of the countless incredible surf travel destinations there are in the world.
If there's one thing I love a good excuse to do, it's spending my work day trawling through the archives and picking out insanely stunning pictures of surfing destinations from around the globe (yaaas!!).
Soooo… ahem- BEHOLD:
Our curated selection of surfing photography captured by some incredibly talented artists (we've linked to their portfolio pages throughout the article, so make sure you check out whichever ones speak to you!).
If you like what you see, you can always pin any of these beautiful pictures to Pinterest so you can see them again later!
Settle in, salty souls. It's time to get your socks rocked:
Our selection of stunning surf photography to inspire your travels
FYI: If you're in the game of planning your next surfing trip, go get inspired by our guide on the very best countries to surf in Asia!
You might also like our recommendations for the best surf movies to watch on Netflix right now.
Unstad Beach, Måløy, Norway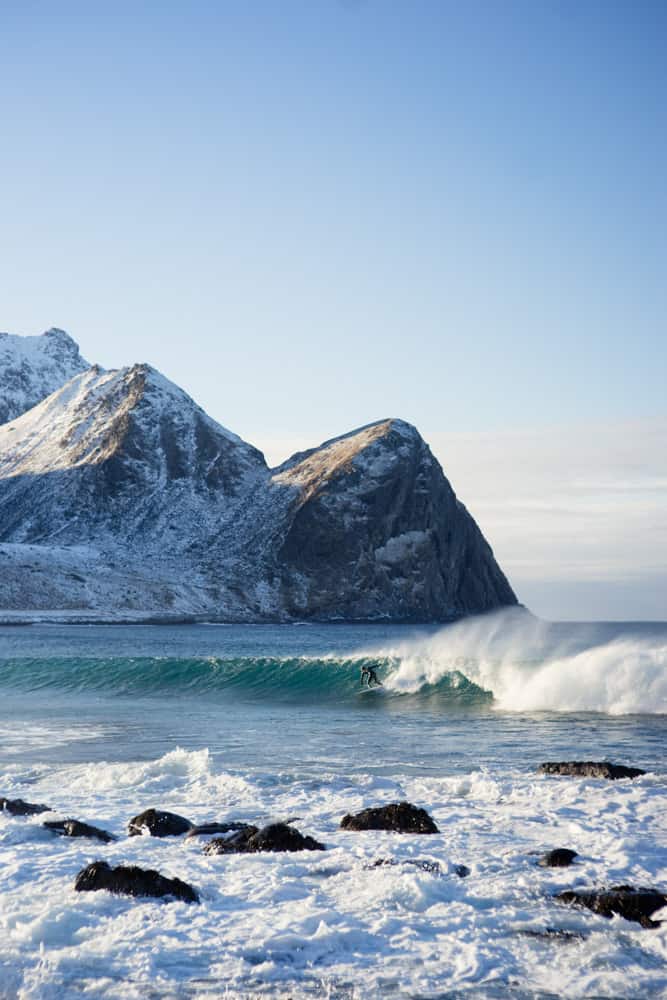 Although it might give you a mild case of hypothermia just thinking about what the water temperature is in this picture, Norway's surf stands up to world class spots in terms of its epic wave quality.
With its soaring mountains, hidden coves, and mirror-like waves, surfing in Norway has long been on our bucket lists (that is, ever since we saw the insanely awesome pictures from our friends at Arctic Coworking Lodge in Lofoten) and this shot only further cement things for us.
Echo Beach, Bali, Indonesia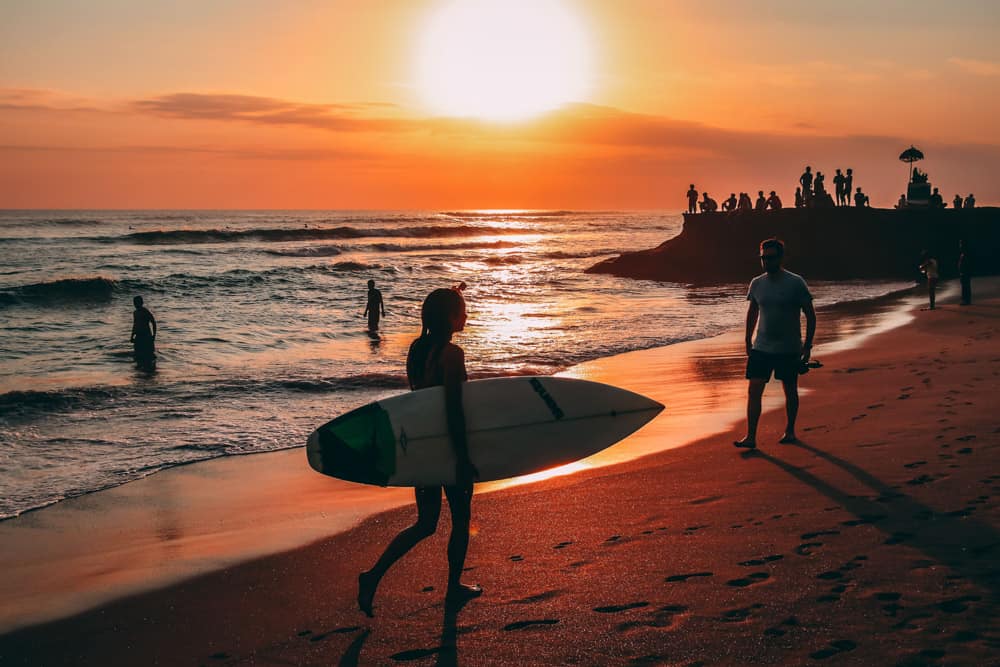 Surfing and Bali go hand in hand- and Echo Beach is one of the island's premier wave spots. It's located on the outskirts of Canggu- which, for the uninitiated, is pretty much the epicenter of modern day surf culture in Bali. In fact, it was the place we chose to do our surfing course during our outrageous 10 day adventure in Bali. And from experience- hells yeah, the sunsets really are that colour!
For any of you feeling like a surf trip to Bali is something that like, needs to be in your future, make sure to check out our complete guide to choosing a surf camp in Bali.
Sanxenxo, Spain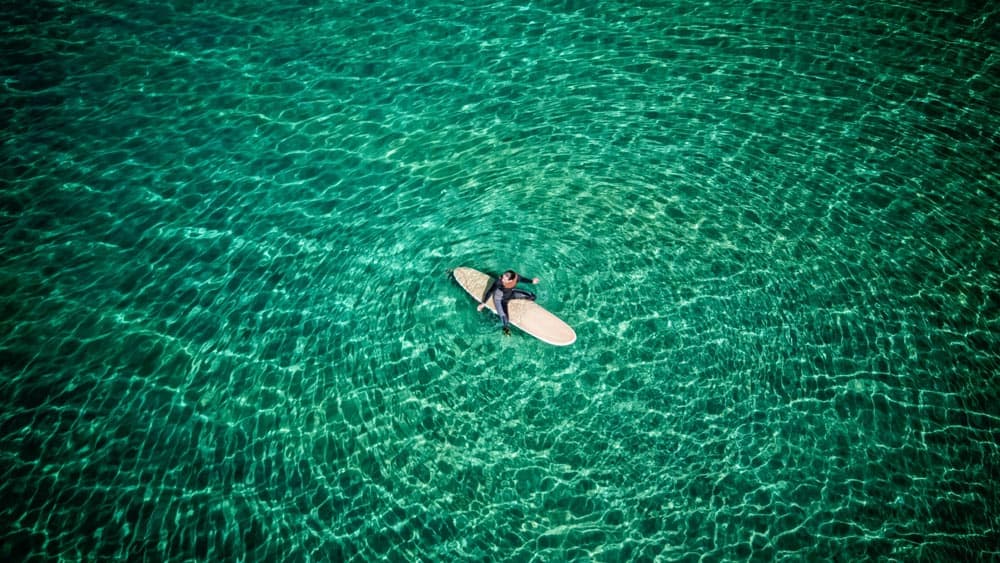 Surfing in Spain is often overlooked in favour of the legendary waves in Portugal, but in reality the surf along the country's northern coast can be phenomenal- if you know where to go. You'll find Sanxenxo on the northwest coast, less than an hour's drive away from the Portuguese border; and with its offshore reef and moderate wind protection, it ain't a bad place to paddle out at aaaall at all. Anyway, would ya get a look at the colour of that water?!
Mirissa, Sri Lanka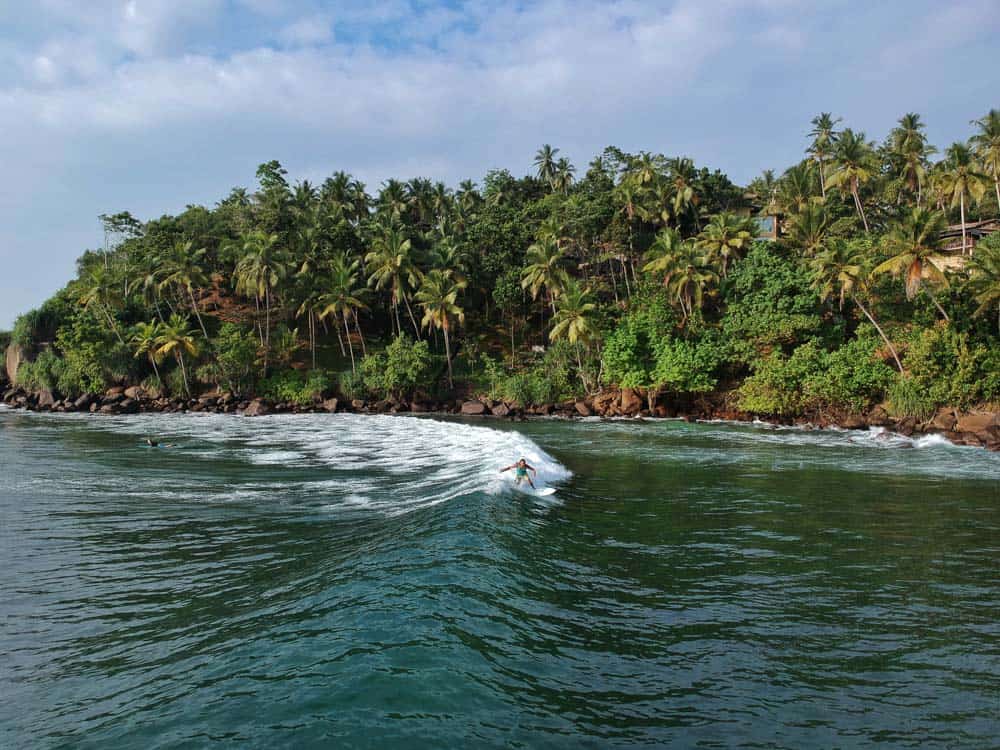 Palm fringed coastline, turquoise water, and tropical weather all year round? TAKE. MY. MONEY.
Yes siree, that's what you can expect from South Sri Lanka's surf scene. Mirissa is one of the most popular spots, but travelling surfers will have their pick of the bunch with other hotspots like Arugam Bay, Unawatuna, and Weligama in the mix.
Himmafushi, Maldives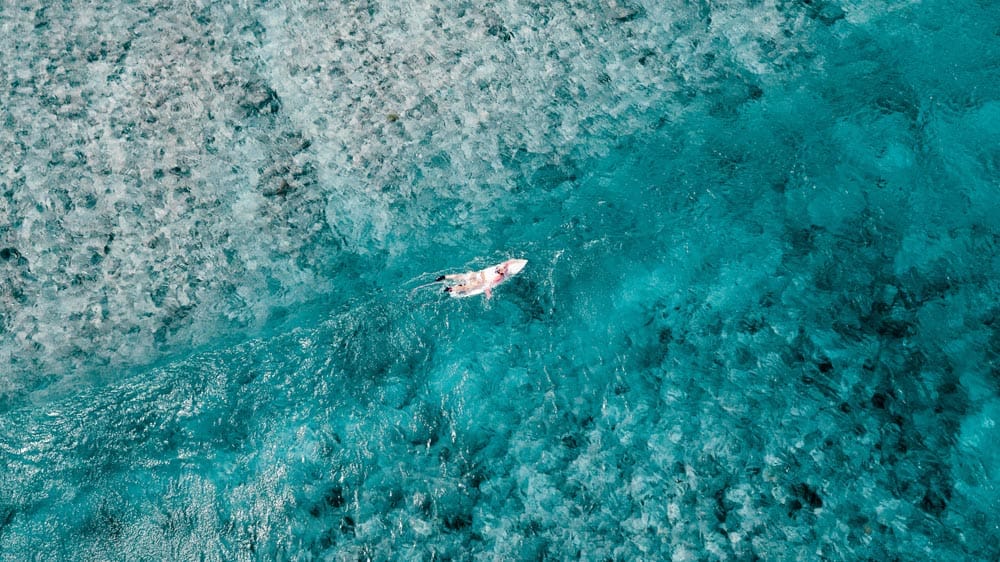 When you're dying to duck dive in water so clear you can see right to the bottom and barrels big enough for a Boeing, the Maldives is where you better head for. The Maldives' surf is the stuff of legends, where super massive waves come as standard (this picture is deceptively calm- trust us, yo.)
Fistral Beach, Newquay, United Kingdom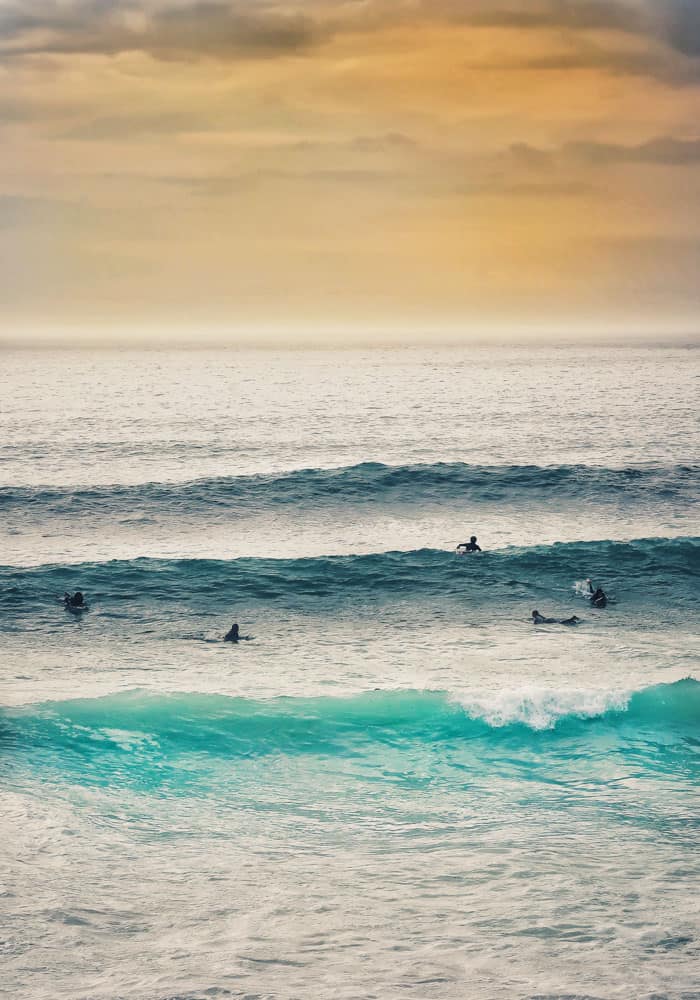 It might be a far cry from the dreamy tropical destination above, but surfing in the UK can actually be awesome (err, when you have a good wetsuit, that is). Newquay is home to at least half a dozen surfable spots, but the sand bottom beach break at Fistral Beach is by far one of the best and most popular. Check out those corduroy lines!
San Francisco, United States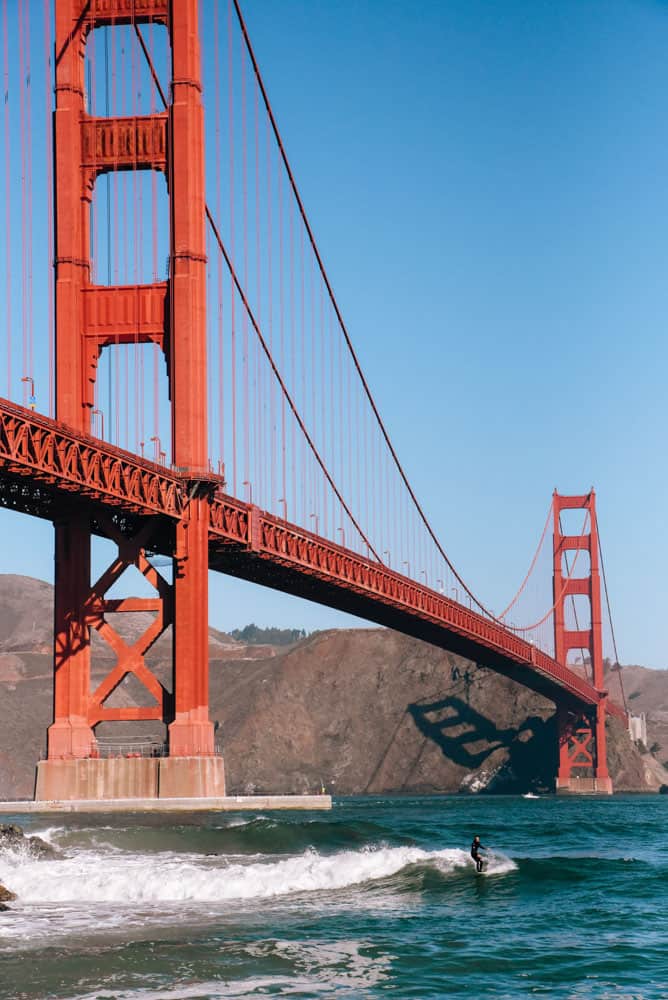 Doing any kind of extreme sports around an iconic world monument is pretty epic, if you ask us (like, who knew you could kitesurf in front of the Statue of Liberty?!). But surfing under the Golden Gate Bridge? That's adventure level extraordinaire (we'll take 10, please!).
Jaws, Haiku-Pauwela, United States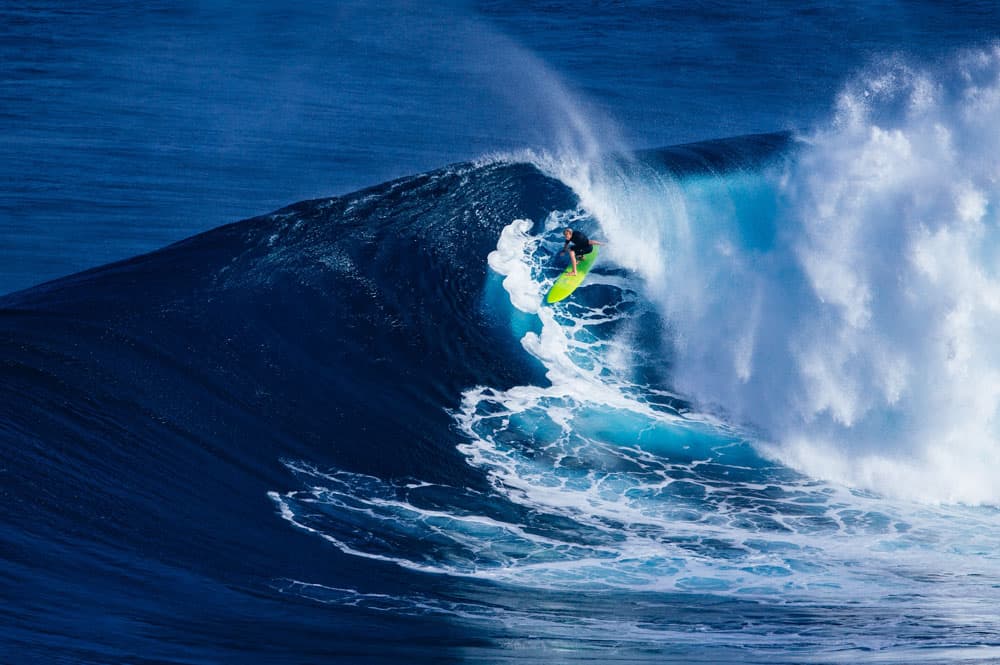 Being the far reaching country that it is, the US is home to hordes of incredible surf spots- but the most prestigious, insane, and (let's face it) f*cking dangerous of all of them is the legendary wave at Jaws. Here it is, pictured on a not-even-that-big day, and the swell is still monster sized. One for the ballsy ONLY!
Lacanau, France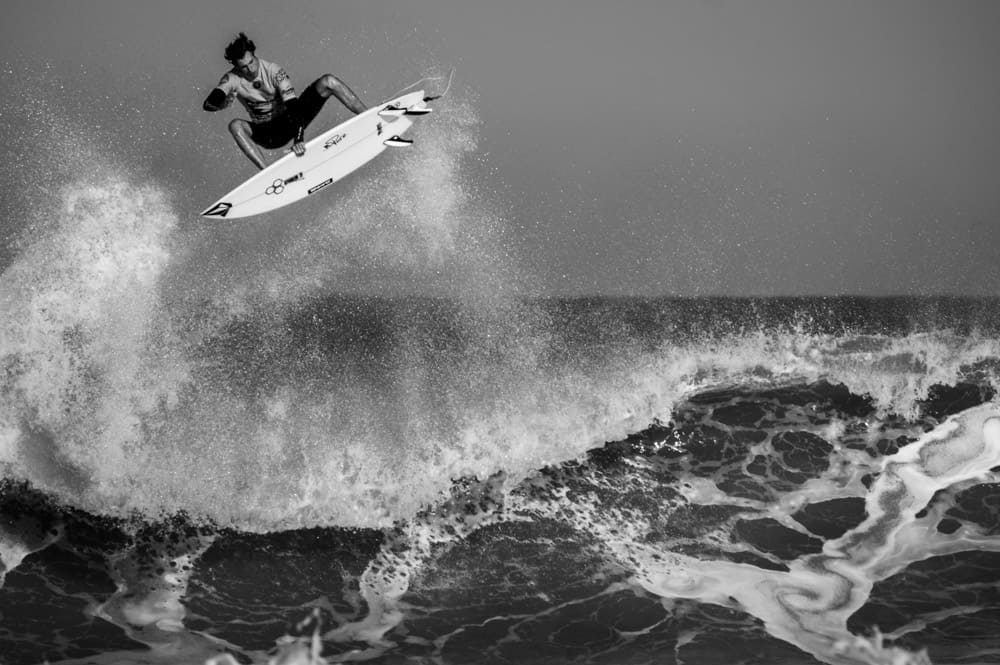 Southwest France is littered with beautiful surf spots, so it's no small wonder that the likes of the World Surf League pick Lacanau as the host location for their regular competition stop-offs in France (this shot was captured during the WSL event in 2018).
Thanks to its crazy long Atlantic facing coast and relentless swell, Southwest France an awesome spot to hit throughout most months of the year. While the summer months bring offshore winds and neat, glassy waves, the winter months often come with big swell and powerful overhead breaks.
Sydney, Australia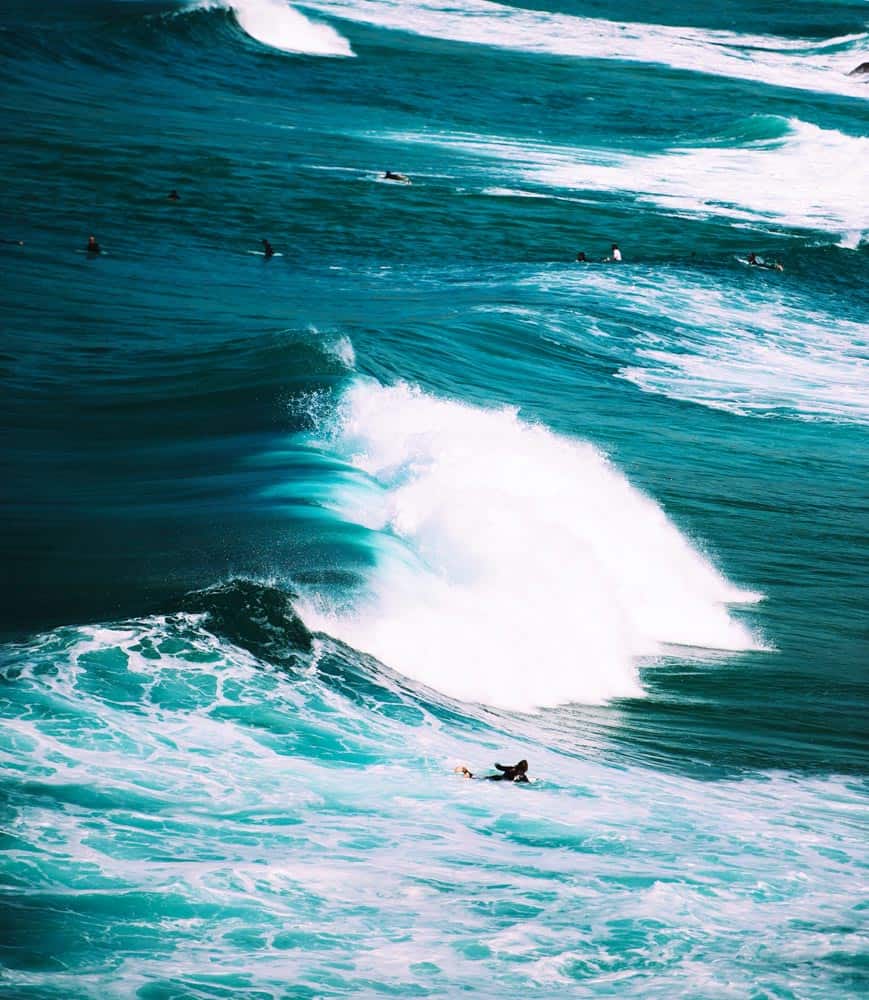 From the iconic Bondi Beach to the lesser known but equally beaches like Coogee, Sydney has earned itself a stellar reputation as one of the best city surf spots in the world.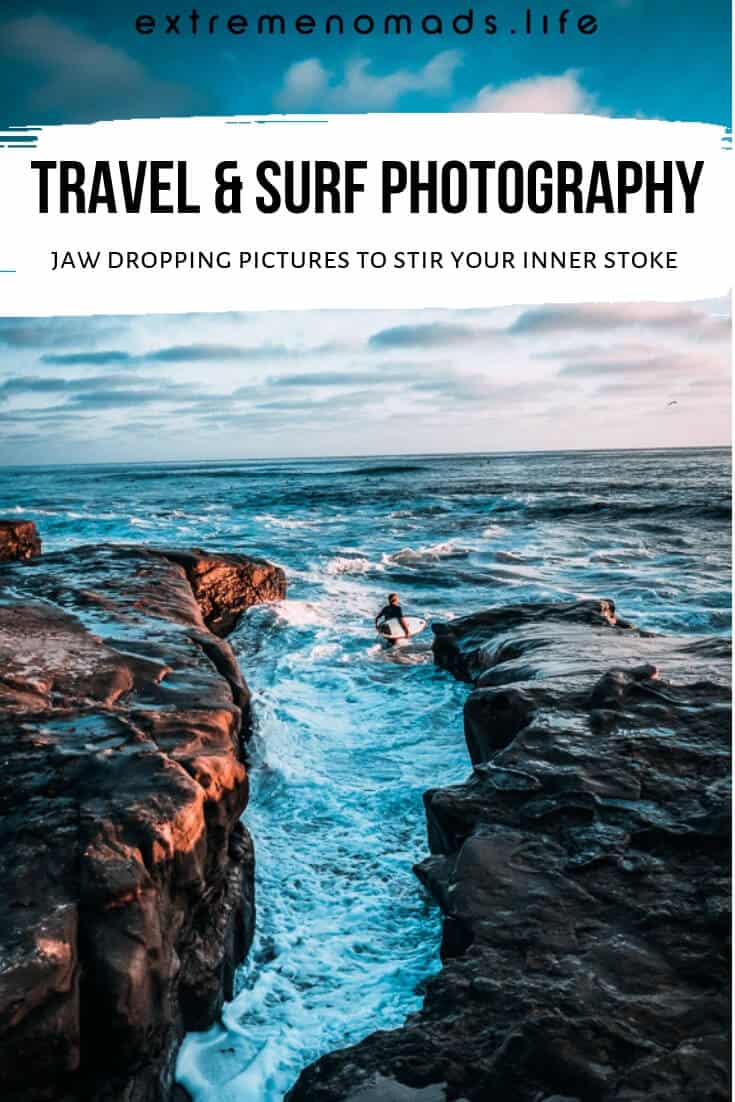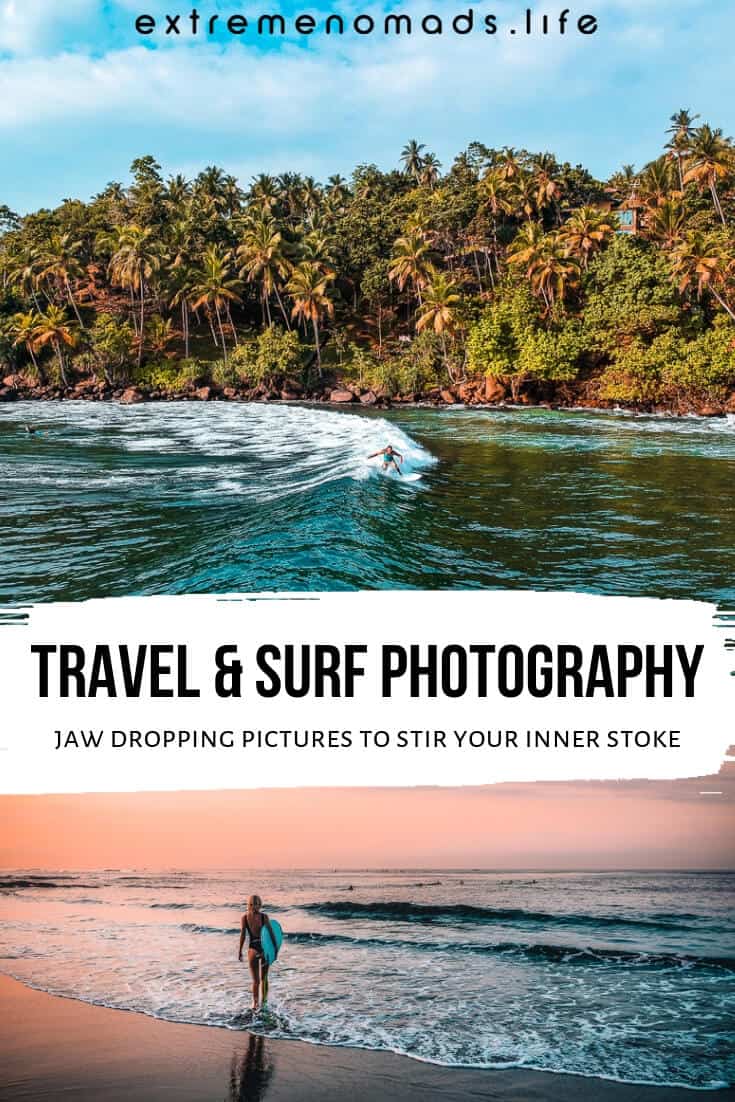 ---
All this travel and surf photography got you fuelled up for an adventure? join our free Facebook group and connect with likeminded surf travellers from around the world!