It is all about skiing in a giant amphitheater. And if you do ski in a bowl, believe me when I say that you will be the talk of the ski resort for the rest of the day. You know, only those who tackle bizarre challenges can flaunt unusual success. Those who don't just fail in the battle of wits.
To those who have got fears of bowl skiing, my friends, smooth seas only produce unskillful sailors. I'm not saying you are nothing without learning bowl skiing, but don't you want to upgrade yourself into Beatrix Kiddo? If not, get out of my way!
I know the terrain is a bit steeper than the usual ski runs, but it can prove an exhilarating way to add some excitement to your skiing experience.

No doubt, it is more dangerous than regular skiing and demands some experience for safer runs, but can you miss the opportunity to show off? Especially when Daniel is there too? Trust me; your friends will be in awe of your strength and skill.
So better not give up on this paparazzi moment and cash it all you want. Now that you have made up your mind to learn about this stunt allow me to give you the low-down on all things ski bowls, from what they are and which ones are 'the best.' Because you dearly want to land in a bowl in one piece. Correct me only if I'm wrong. Let's go!
What is a Ski Bowl?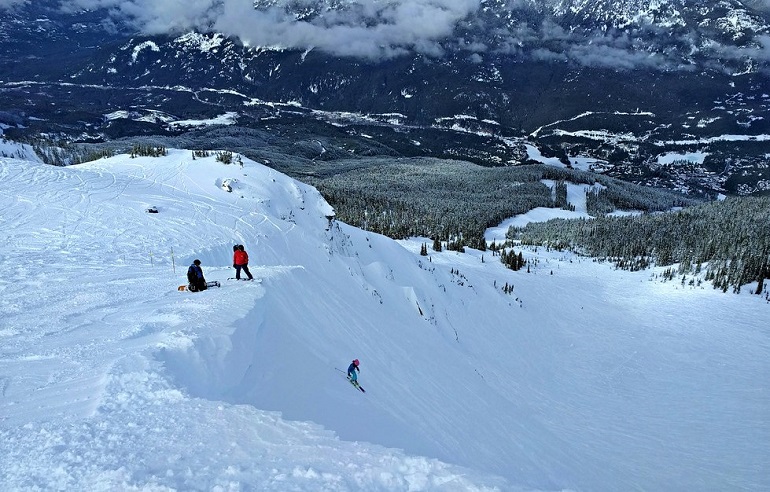 Let's start with the basics. So, what exactly is a ski bowl? It is a gigantic, round, very wide open area on a mountain where the snow has accumulated in a bowl-like shape, and it is specifically designed for skiing or snowboarding. These are often parts of ski resorts and can be approached using chairlifts or gondolas.
Ski bowls are either a result of glacial erosion or are artificially made by ski resorts. These wide depressions collect snow and make an ideal spot for skiing. Most bowls are about 1 kilometer wide with a height of about 1km as well.
The shapes of the ski bowls vary a lot, and so it's fullness. Located at a high elevation and surrounded by a lot of cliffs, these bowls also show a lot of variation in their fullness. It means while some are half-filled, some boast fullness.
Similarly, while some are smaller in size and provide small slopes for beginners, some offer super larger and challenging runs.
Just so you know, a bowl features fresh snow and makes an ideal environment for skiing as it is free of rocks, trees, and other stuff like these. hence, the snow present in the ski bowl is a lot more fresh than it is on the mountain.
Since this giant depression is shaped like a bowl, you will find the terrain a lot steeper than the regular slopes. Mind it; this terrain proves more challenging than your average ski run, thus, demands more skill and skiing experience.
What do I mean by more experience? It means you should be able enough to handle more speed and control your turns like a pro.
To state it more clearly, ski bowls are typically found on high elevations on hills and mountains and feature super steep sides and a flat bottom like a bowl. It makes an ideal spot for maneuvers with skis and snowboards.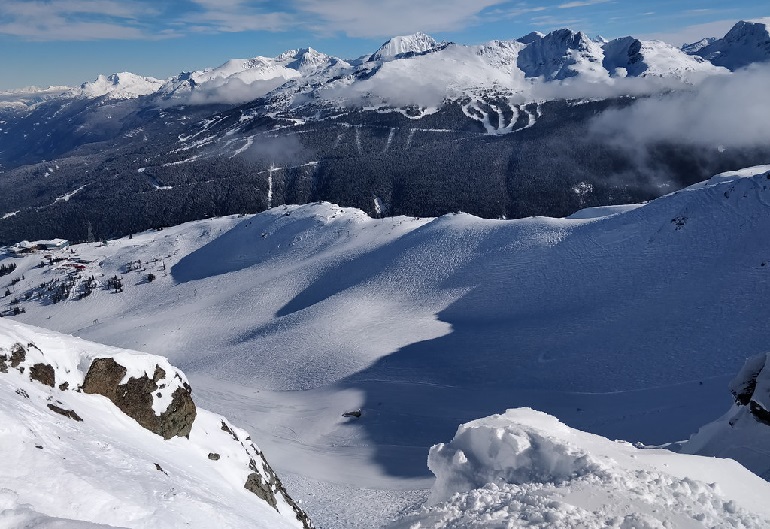 That is exactly why ski bowls are famous among experienced skiers and snowboarders. It offers a wide fabric for playful activities as the snow conditions tend to fluctuate a lot.
Sometimes you are welcomed by powder snow, while other times, you are faced with packed snow. So, as the weather condition quickly change, sometimes it gets harder to predict your turns and speed.
How Are Ski Bowls Created?
As mentioned earlier, skiing bowls can be created both naturally or artificially; however, most of the time, they are a combination of both. While natural ski bowls are a result of erosion and weather patterns, manmade ski bowls are created through a process named grading.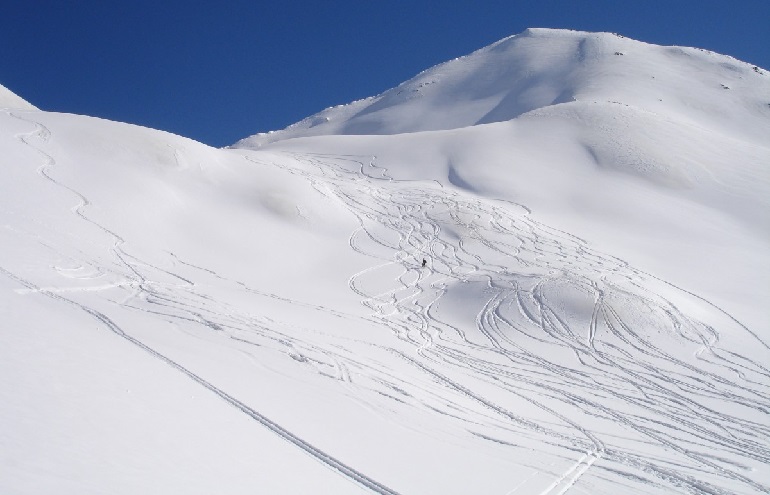 So, what is grading? The grading process involves reshaping the land to create precise bowl shapes. The management team of a ski resort comes in with excavators, bulldozers, and other machinery like that to surface the area for the ski bowl.
They tend to move snow and dirt a lot until they get a perfect shape and slope for skiing and snowboarding.
Now let's discuss the natural bowls generated by mother nature. The natural process that gives birth to a ski bowl is known as glacial erosion. This process shapes the landscape and creates colossal, rounded basins, ideal for bowl skiing.
Let's dive deep and see what are the key processes of the development of ski bowls, the impact of these formations on skiing, and their geological features.
You know what glaciers are, right? Enormous masses of ice. So these giant ice masses move down the mountainside very slowly and carve out valleys. This change in the landscape is done over a long period. As they make their way through the mountainside, they tend to erode the underlying rocks and soil.
This event carries away a very huge amount of material and leaves behind nothing but U-shaped valleys. These valleys are very huge in size but different in shape and depth. These depressions have broad openings, but they are narrower at the bottom and possess flat floors. Now can you easily identify the shape of a ski bowl?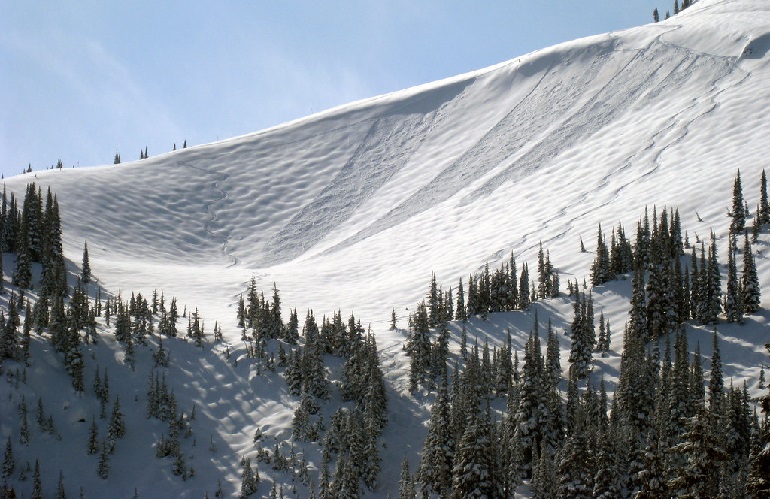 The next question is, how the shape of a bowl is determined? Well, there are a lot of factors that determine the shape. One of the most important factors is the slope angle of the bedrock that lies underneath. If the bedrock is flat, the generated bowl will be wide and shallow.
However, if the bedrock is steeper, the bowl will be deeper and narrower in shape; moreover, it will also feature a steeper gradient. The size and shape of a bowl are also determined by the amount of material taken away by the glacier.
As far as skiing is concerned, a ski bowl makes an ideal platform for learning new skills. But how? Because it lacks any impurities like rocks and vegetation. It not only makes you level up your skills, but it also lets you test what you have already learned.
Is Bowl Skiing Hard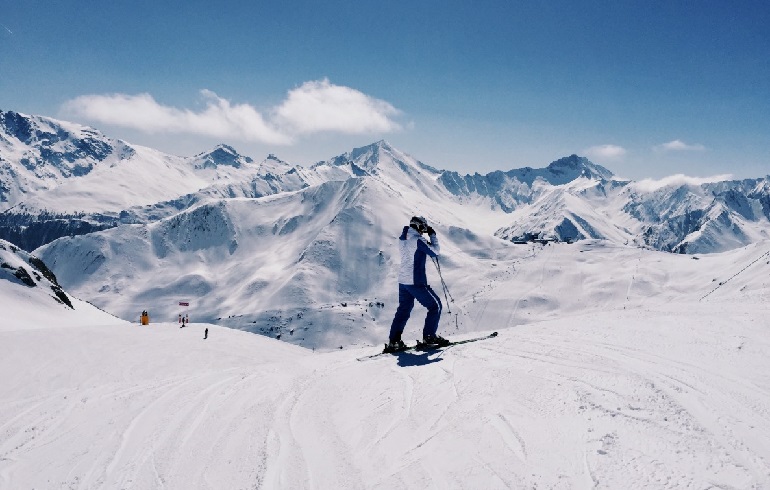 No doubt, bowl skiing requires more skill and experience to navigate, but it is a lot more rewarding. Here, it gets important for a skier to get the necessary skills and experience before attempting bowl skiing.
But don't let it stop you from experiencing it. I don't want to hear, 'I'm a noob, I could never handle it.' Fear not; just learn and upgrade yourself.
Now I will throw at you some common obstacles/challenges that you might face in bowl skiing, and let's see if you pass them or get stuck. This way, it will become easy for you to decide if bowl skiing is really a hard task for you or it isn't.
Before I start, let me state one thing loud and clear the difficulty level also depends on the bowl. Some ski bowls are humble and more forgiving (ideal for beginners or intermediate skiers), but some are very steeper and challenging (perfect for advanced skiers).
So, the very first challenge is the slope. Does it largely differ from the regular average ski run? If it does, it means you need a different skill set to nail it. You know, skiing the ski bowls is very different from skiing on groomed runs.
To ace it, you need to be able to handle uneven terrain and snow conditions. You should also know how to control turns and speed.
Since the snow conditions vary a lot, another challenge for you would be failing to anticipate your turns and speeds. This rapidly changing weather might affect your performance on those steep slopes.
Another big obstacle is the fear factor. If you are not courageous enough to look down in the bowl with a smirk, you are not acing it. I mean, it is okay to feel a sense of panic, but allowing it to take a toll isn't wise. To be clear, shitting your pants is not an option.
And let me tell you one thing; bowl skiing isn't for everyone. If the idea of it haunts you a lot, try taking classes first. However, if you are confident in your skills, just trust in your abilities and take baby steps.
If you happen to tackle all these challenges, you will be rewarded with that adrenaline rush you get from skiing at fierce speeds down those deadly runs. Believe me or not, that feeling is inimitable, and that is exactly what makes bowl skiing super addictive.
I mean, when you make it to the bottom, you look up and see all those tiny humans tackling the pressure and feel so accomplished. That feeling of conquering a huge snow amphitheater is one of the best feelings you would ever get to experience.
The Best Ski Bowls Around
Now let's get to the fun part -the best ski bowls around. Keep in mind that the right one for you highly depends on your ability and experience. It is kind of subjective, so decide according to your skill set, now what others say. There are many bowls around the globe; below are mentioned some of the best:
Big Sky Resort, Montana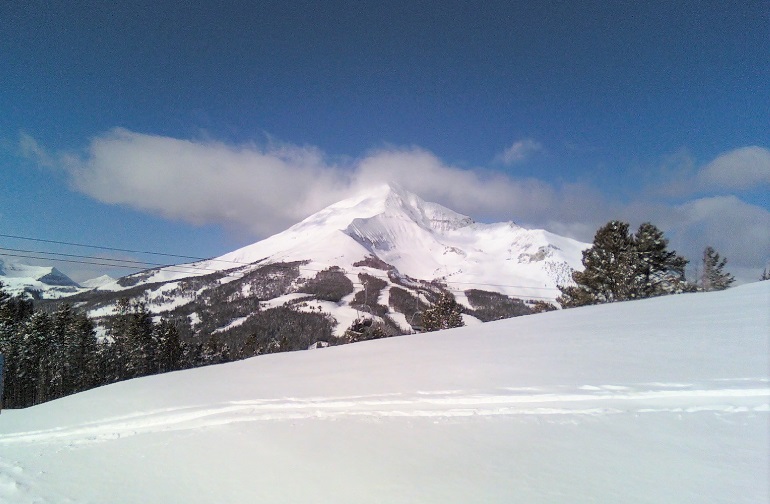 The six ski bowls at Big Sky are located at the top of Lone Mountain, Bear Paw, North Chutes & South Chutes, and Bozeman Bowl, where the skiers of both intermediate and advanced skills get to practice their tricks.
These bowls are spread across the whole width of the hills, which proves quite a challenge for some skiers. Why it proves challenging for them to nail those bowls? Firstly, the wide width, and secondly, the bowls are cut into angles that range from 40 to 85 degrees.
Copper Mountain, Colorado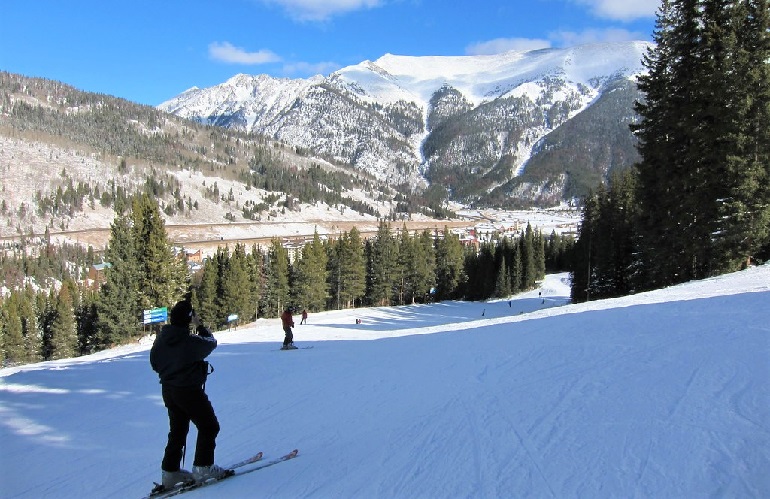 It is a must-visit location for anyone who adores bowl skiing. Why? Because it's one of the largest bowls, you'll get to ski in Colorada. Though this vastness demands a certain level of physical fitness.
People say Copper Mountain has a lot to offer for both newbies and professional skiers. It has four double black diamond bowls, and each has its uniqueness to it. Since each bowl asks for a different skill set, you get to enjoy both solo moves and family time.
Alta Ski Resort, Utah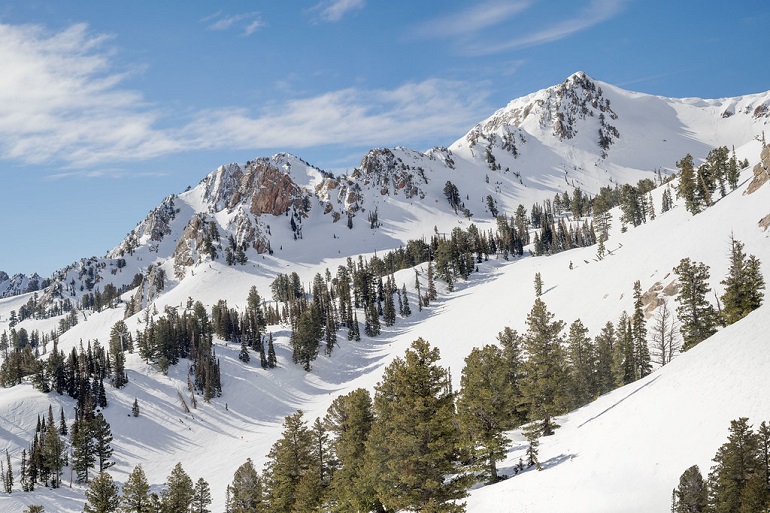 It is a dream come true for professionals but dangerous for the faint of heart.
It is known for its challenging terrain, which is why mostly only professionals are seen skiing there. One more reason that adds to the fact that is mostly empty is that it is difficult to be accessed by road. Skiers tend to catch short aerial rides and kill the runs.
You will find two different Ski resorts there: little Cottonwood Canyon Ski Area and Alta Snowboard Ski and Summer Resort.
Located east of Salt Lake City in Utah, Alta Ski Area highly boasts 12 lifts. The breakdown of those 12 lifts is two quads, two triples, three surface tows, and five doubles. Alta ski area is known as the best resort in Utah.
Arapahoe Basin, Colorado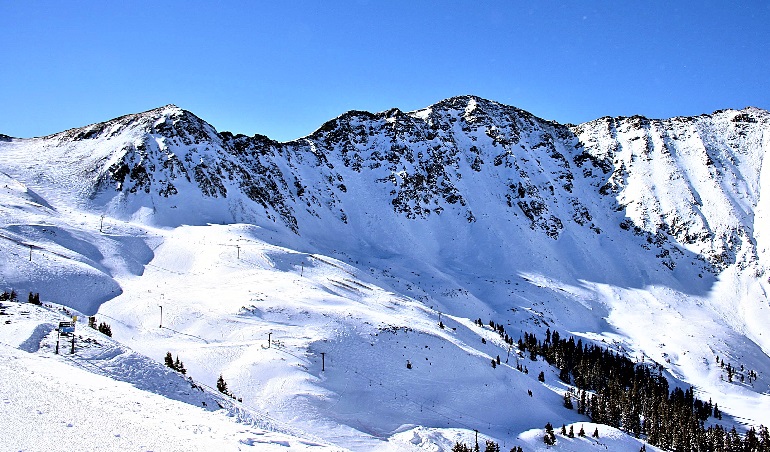 It is a newer addition to the colorado ski resort, but it has earned much fame in a short time. Do you wonder why? Because it is one of the most versatile ones. It not only offers breathtaking views, but it also makes a great spot for both intermediates and experts.
Sun Valley, Idaho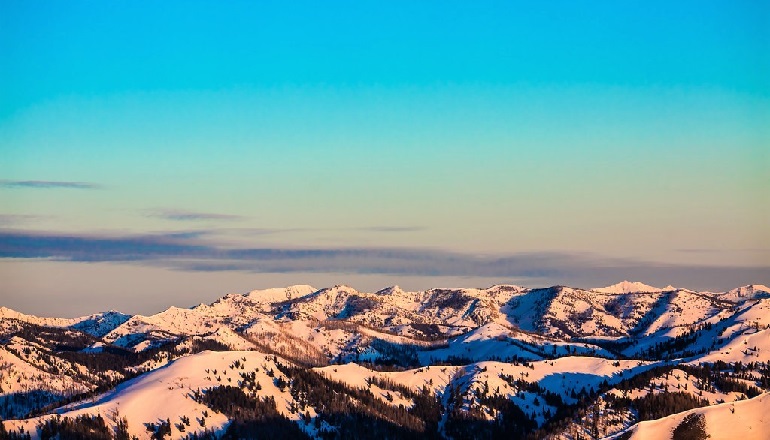 You will find a series of three ski bowls here that offers nothing but an experience for skiers of all levels. You know, gentle slopes for newbies and tricky ones for advanced skiers. These bowls are varied and got to offer the best skiing experience in Idaho.
Whistler Blackcomb, British Columbia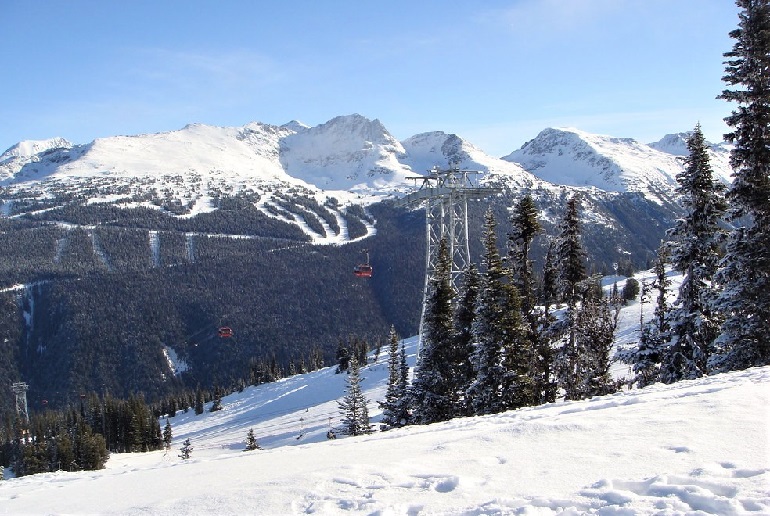 This world-renowned ski resort is the birthplace of numerous expansive ski bowls that entertain skiers from all around the world. This resort in Canada has four main spots: Flute Bowl, Symphony, 7th Heaven, and Harmony.
While Harmony is known for its vastness and stellar views, Symphony offers steeper terrain for professionals.
The 7th Heaven Bowl is one of the highest and the most challenging in Whistler. It features ungroomed steep runs that openly challenge expert skiers from all around the globe. Similarly, the Flute Ski Bowl is also an expert-level bowl that features varied steep chutes and open glades.
Vail Ski Resort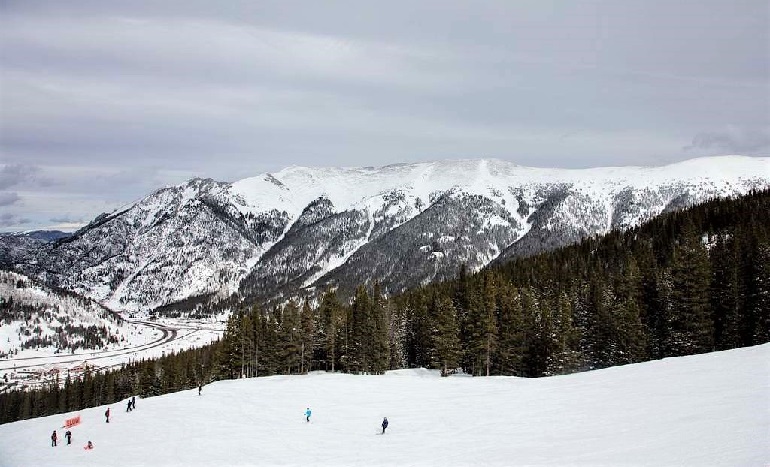 What is its attraction? It's an expansive ski bowl system. It has three main bowl skiing destinations: the Blue Sky Basin, the Front Side, and the Back Bowls.
The most famous of them all is the Back Bowl which covers 3000 acres of terrain. It has a lot to offer, from steep terrains to wide groomers to challenging runs.
The Blue Sky offers 600 acres of skiing terrains and is knowns for providing a challenging spot. It is adorned with tree runs, steep chutes, and glades.
The front side bowl, on the other hand, swanks its groomed slopes for both beginners and intermediates. Overall, the Vail Ski Resort not only offers terrific views of the surroundings but also offers a wide range f terrain options for skiers of all levels.
The Sugar Bowl Ski Resort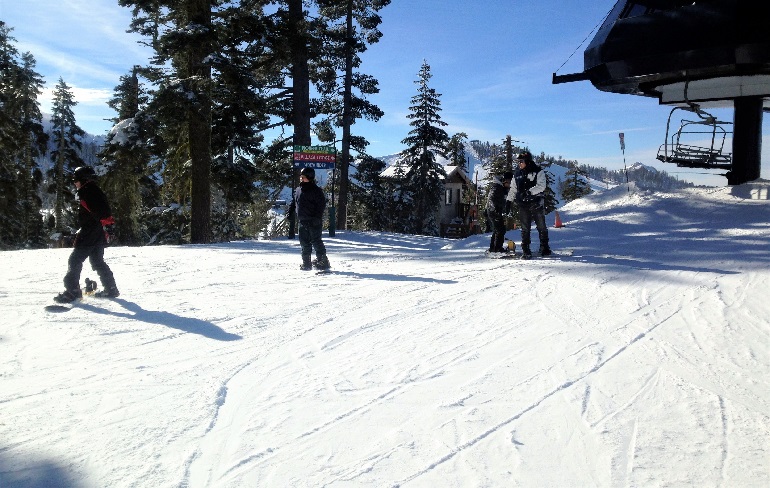 Located in the Sierra Nevada mountains in Northern California, Sugar Bowl has four main ski bowl destinations: Judah, Christmas tree, crow's Nest, and Disney.
The Judah Bowl is located on the west side and offers a wide range of runs, including wide-open groomers. The Crow's Nest is located on the south side and features steep chutes and open glades, while the Christmas tree Bowl is located on the north side and features a variety of terrains for skiers of all levels.
The Disney (named after Walt Disney) is also a great place for carving turns and catching more speed.
Telluride, Colorado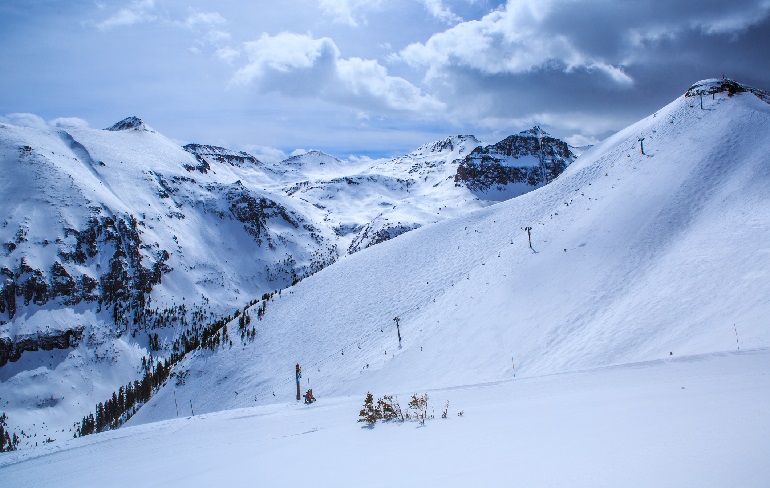 This premier skid destination located in Juan Mountains features a collection of seven bowls. These are Revelation Bowl, Gold Hill Bowl, Prospect Bowl, Bald Mountain Bowl, See Forever Bowl, Black Iron Bowl, and Palmyra Bowl.
Conclusion
The steeper slopes of ski bowls can pose a significant threat to your safety if you go unprepared. It is important to remember that bowl skiing isn't a cakewalk at all. It takes a certain experience to ace an extreme terrain.
If you are a beginner who fears high speeds and steep bowl skiing, you should stick to the regular skiing style. However, if you are one avid skier who is up for a challenge, look no further than bowl skiing. Just remember not to bump into other skiers and snowboarders when you are picking speed on the ski slope.
In conclusion, it is a fun and challenging way to spice things up. With it, not only do you unlock a new skill set, but you also become the talk of the town.