Uncharted
Can you imagine picking a direction and then setting off without a worry in the world? Going the distance and not looking back for even a second. There really isn't a destination. You're just in search of the right elevation, those perfect locations that would make any outdoor activity one to remember.
When facing dangerous and extreme cold temperatures, getting lost can become a real issue. A terrifying one that can turn into a life-and-death situation in the blink of an eye.
Want to stay alive? Sure you do, and you can… with the right GPS units.
With a good GPS device like the Garmin Etrex or the Trail tech voyager pro, you get accurate location mapping and high-quality topo maps. These devices ensure that you have complete freedom to venture out into the wilds and find areas that are seldom touched.
The unknown can become your domain, uncharted lands, your new home.
Best Snowmobile GPS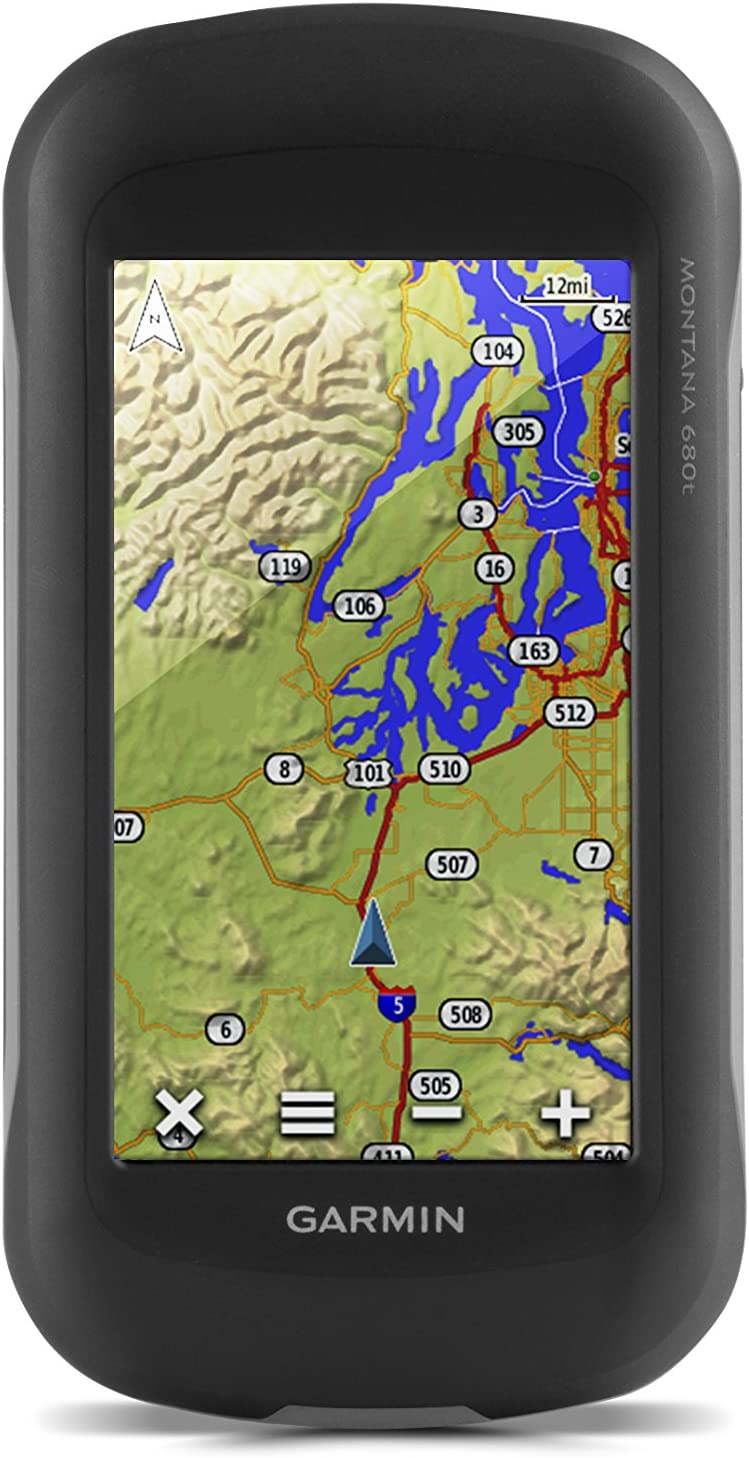 Garmin Montana 680t
Brand:

Garmin

Special Feature:

Touchscreen
Best Detailed Maps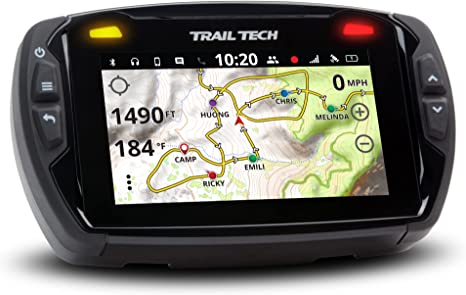 Trail Tech Voyager Pro
Brand: Trail Tech
Special Feature:

Tracking, 4″ Color Touch Screen
Best Battery Life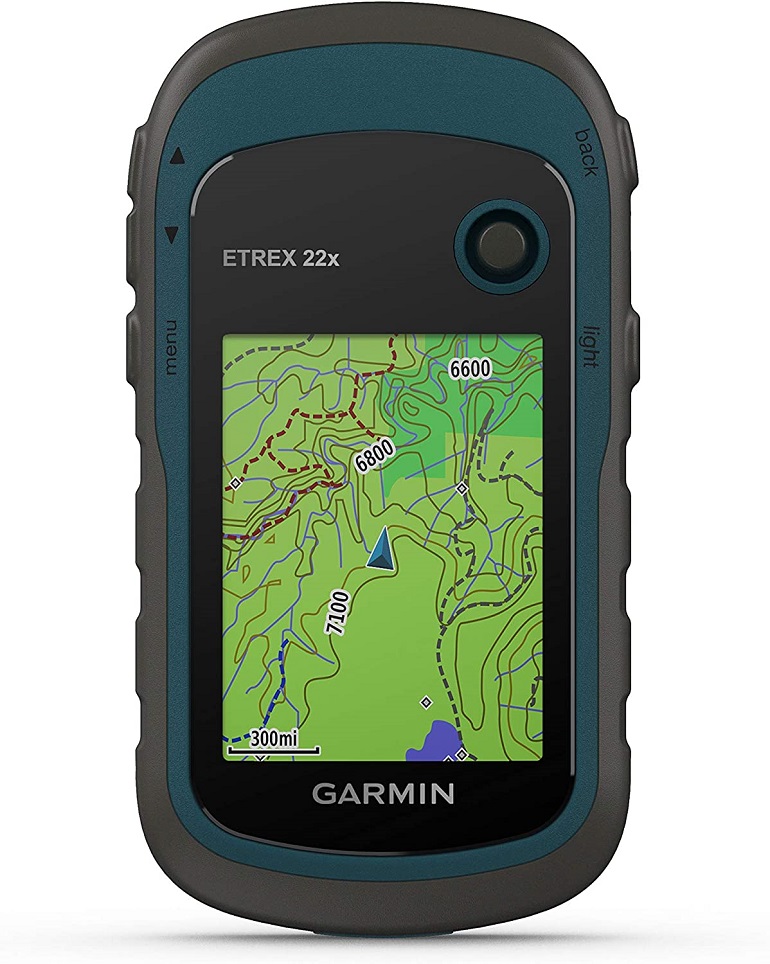 Garmin eTrex
Brand: Garmin
Special Feature:

Road-Routable TopoActive Maps
Best High-Quality GPS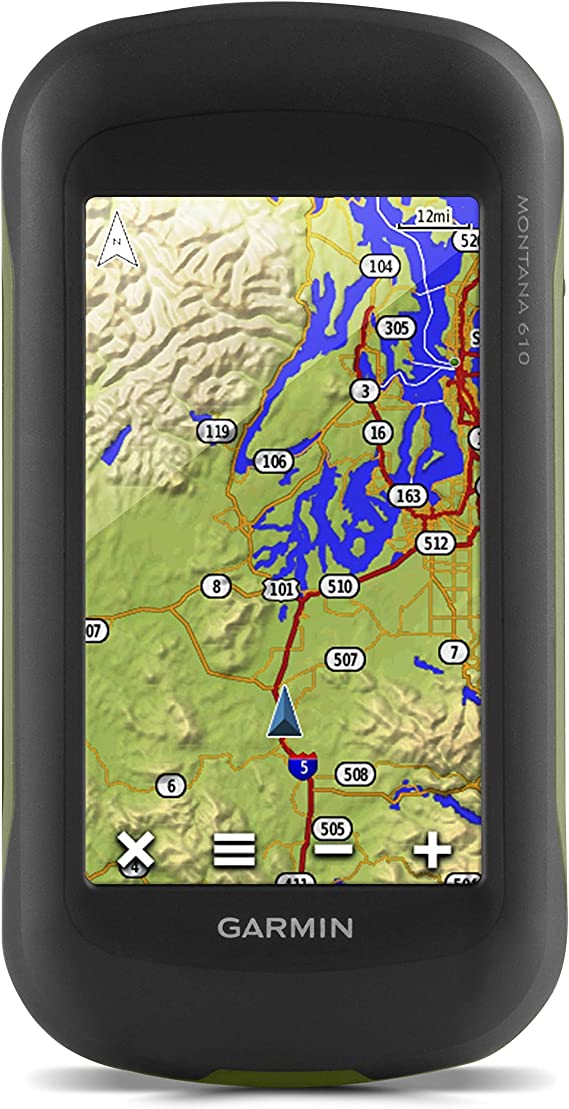 Garmin Montana 610
Brand: Garmin
Special Feature:

Satellite, Worldwide
Spytec GL300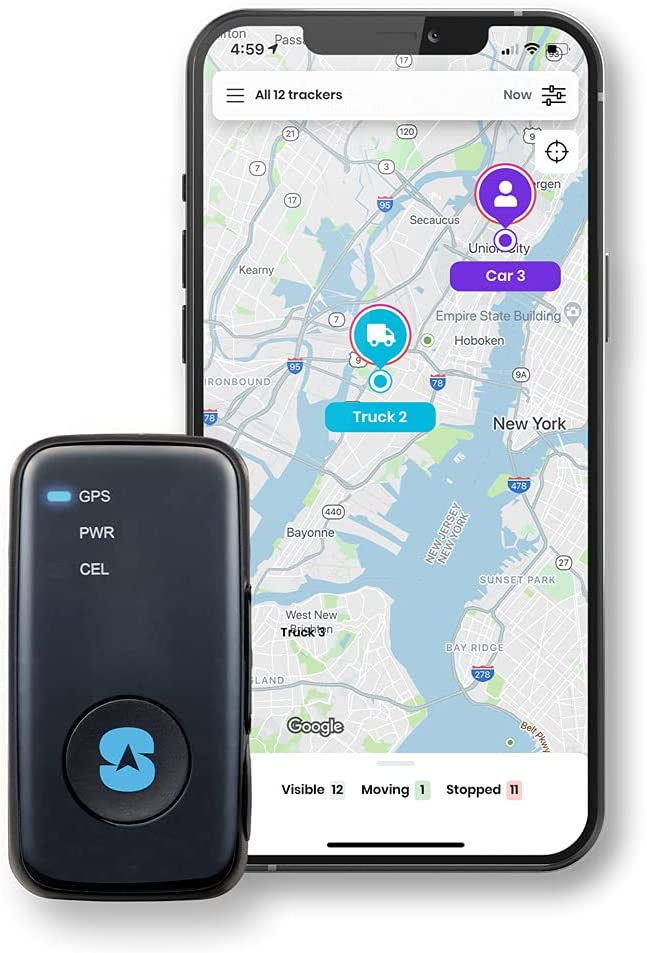 Best Budget Pick
Brand: Spy Tec
Special Feature:

Lifetime Warranty
Best of The Rest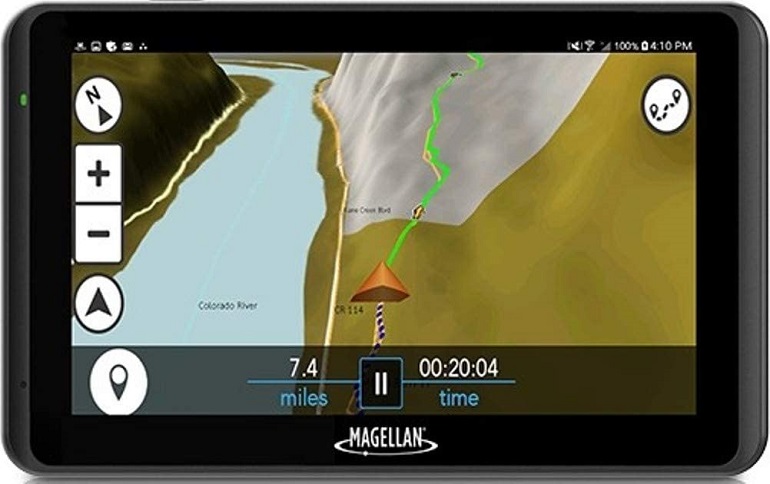 Magellan TR5 Offroad Navigator
Brand: Magellan
Special Feature: Topographical
The 6 Best GPS for Snowmobiling
Listed below, we've got everything from Garmin devices to a handheld GPS device with the ability to display your altitude using a barometric altimeter. Want to catalog and organize all of the snowmobile trails that you've embarked on?
What about a smartphone GPS that comes with a handy app to use? Beyond accurate maps and a high-resolution display, there are tons more that these electronic devices can do for you. Whatever you need, you'll find it listed below.
Keep in mind that the temperature when snowmobiling is colder than you realize when you add in the wind that you'll be cutting through. A good ski neck gaiter or insulated jacket is necessary.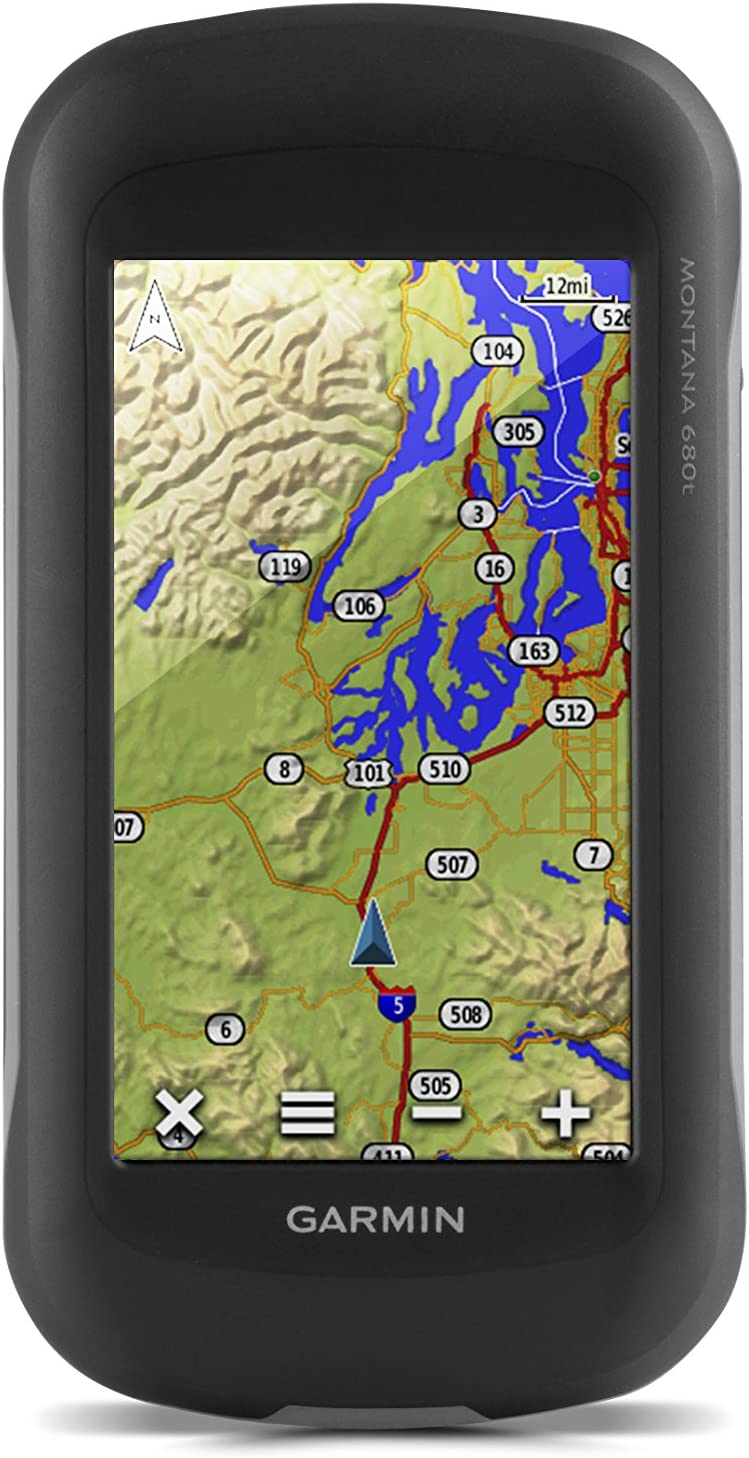 Our top pick is Garmin Montana. With a sixteen-hour battery life powering its four-inch screen, there isn't much that you can't do on a single charge. Already, the quality of this GPS is apparent.
What are stand-out features for other entries on this list are nothing but a start here. Coupled with its long life span is an eight-megapixel camera that automatically geotags every single picture that you take.
What if your routes or maps aren't loading? That's fine because all you need to do is snap a picture, and your coordinates will pop right up. Throw in the ability to organize your waypoints and routes for some extra convenience.
Nothing but quality is to be found here.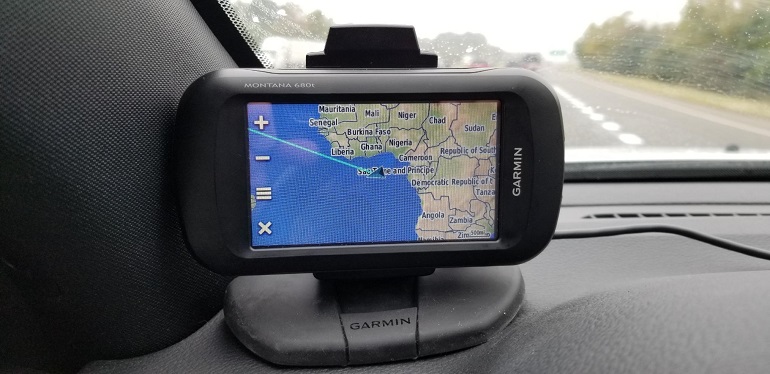 Features
Battery Life: Sixteen hours
Screen Size: Four inches
Best Feature: Eight-megapixel camera
Weight: Half a pound
Interface: Touch-screen
Pros
The eight-megapixel digital camera geotags pictures with coordinates automatically.
Comes with a WAAS-enabled GPS receiver and Hotfix satellite prediction.
You can organize your waypoints and routes.
Cons
I wish it came with a clip for securing on your clothes.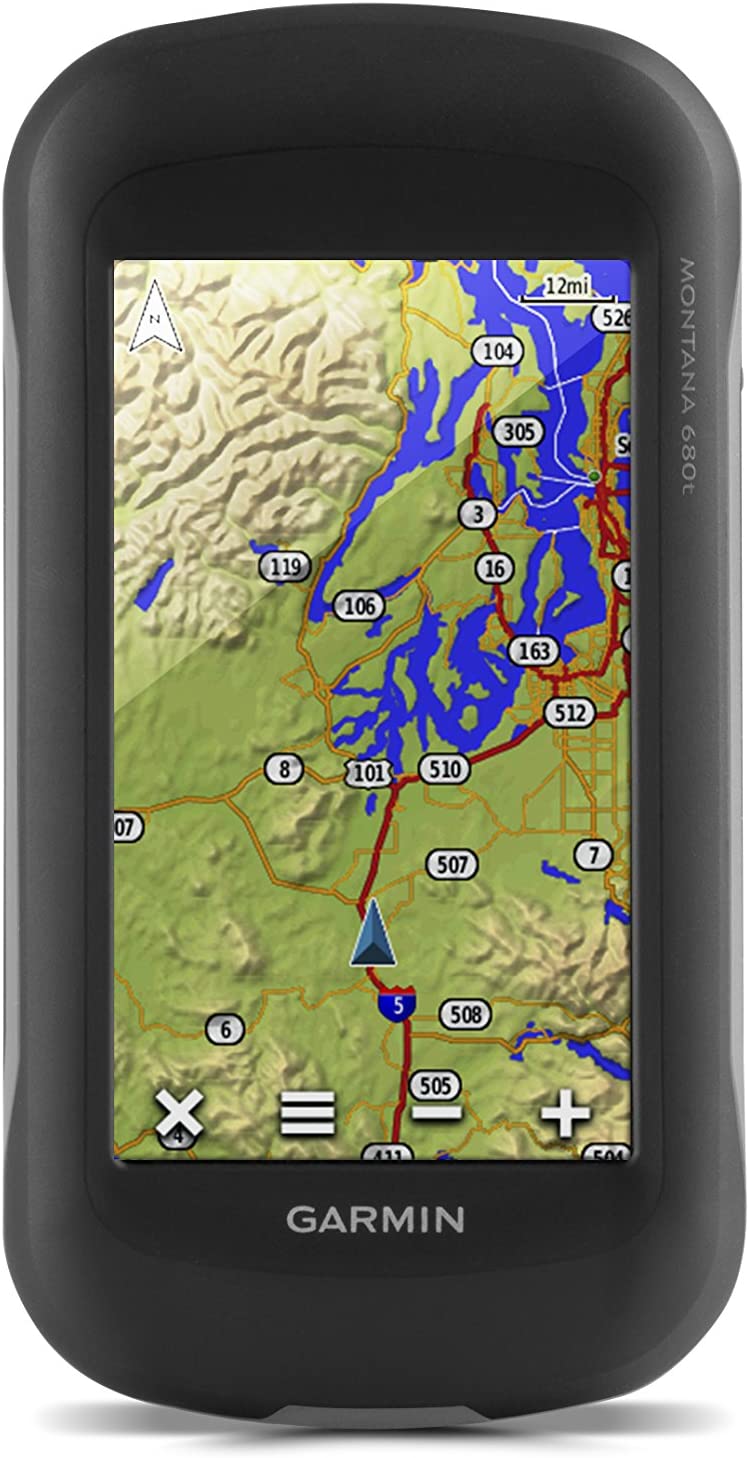 Garmin Montana 680t
The price of "Garmin Montana 680t" varies, so check the latest price at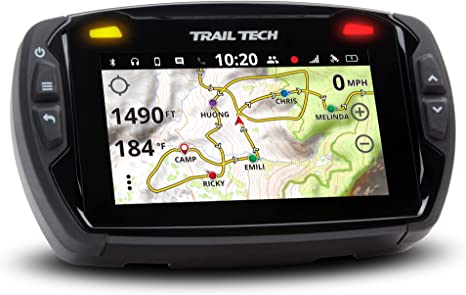 The Voyager Pro brings you the best-detailed maps and routes that you'll find on any device. The best part is that you won't have to worry about your charge or battery life. Are you one of those people that constantly have their phone dying on them?
If you are, then the last thing you want is another device to keep an eye on. Fortunately for you, the Voyager Pro draws its charge from the battery of your vehicle. Once you mount it, you'll have to keep it in place.
This makes it more difficult to lose. My favorite feature of the Pro is its Buddy Tracking. By searching through localized radio signals, it is entirely possible to find the GPS devices of other people.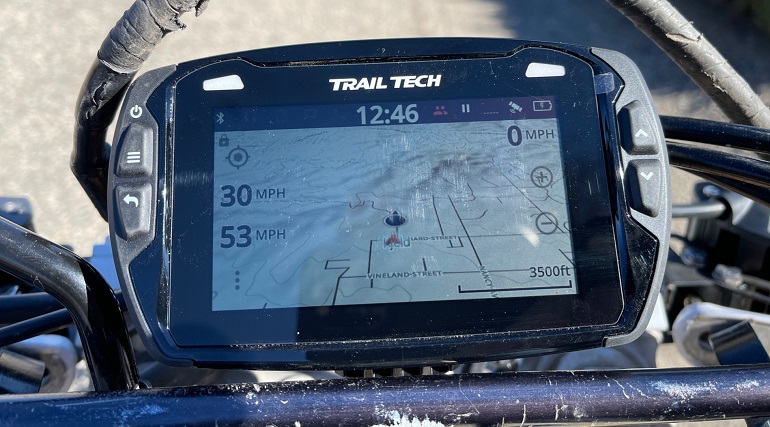 Features
Battery Life: Connected to the vehicle battery
Screen Size: Four inches
Best Feature: Locate friends through Buddy Tracking
Weight: One point five pounds
Interface: Buttons
Pros
Quickly and easily find your location and download additional maps with ease.
Transfer your maps and routes to your PC with help from an SD card.
Bluetooth enabled for intercom, media, and phone control. Play songs through it if you like.
Cons
Has to be hooked up to the vehicle.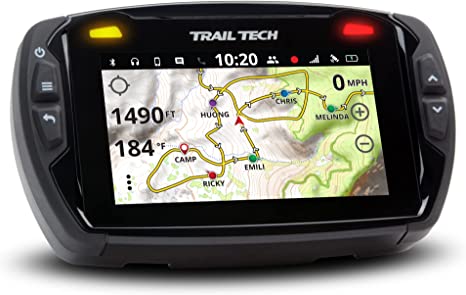 Trail Tech Voyager Pro
The price of "Trail Tech Voyager Pro " varies, so check the latest price at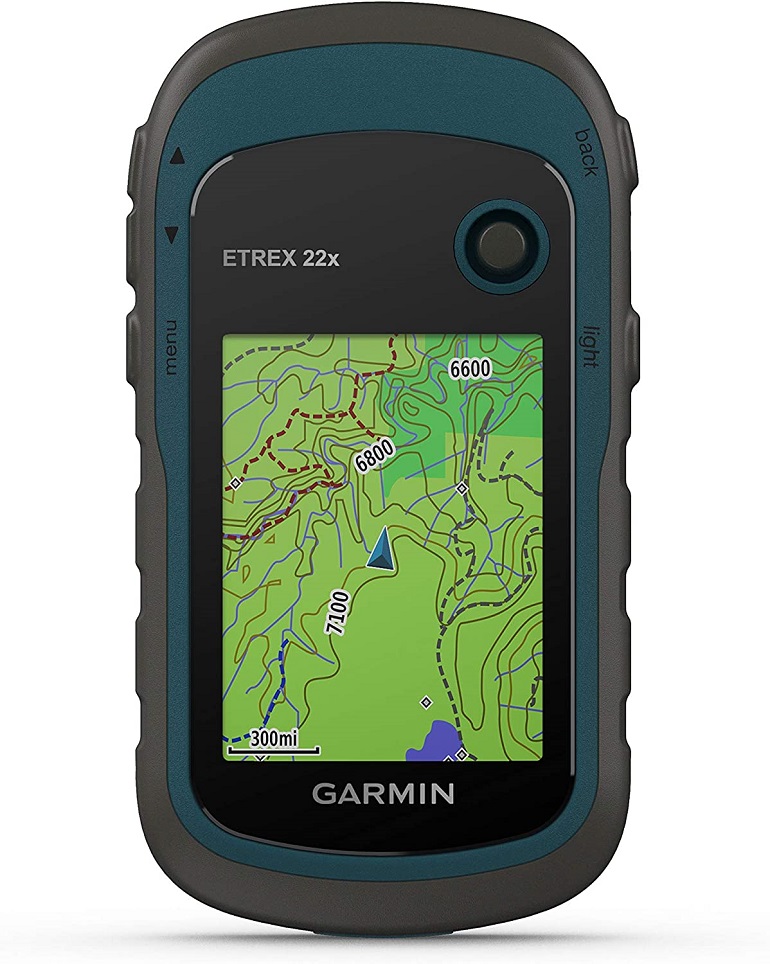 For those snowmobiling days that have you spending the night in some far corner of the wilderness. The Garmin etrex comes to grant you passage and direction with a battery that can't be beaten.
Backing up the storage of this GPS is an eight-gigabyte internal memory, around the same amount as a base iPhone. However, this storage capacity can quickly spike up if you add an SD card. This is possible since the Etrex has an SD card slot at the ready.
Detailed maps are provided to you by GPS and GLONASS satellite systems. The only downside I see here is that weighing in at a little over four pounds, the eTrex is by no means easy to handle.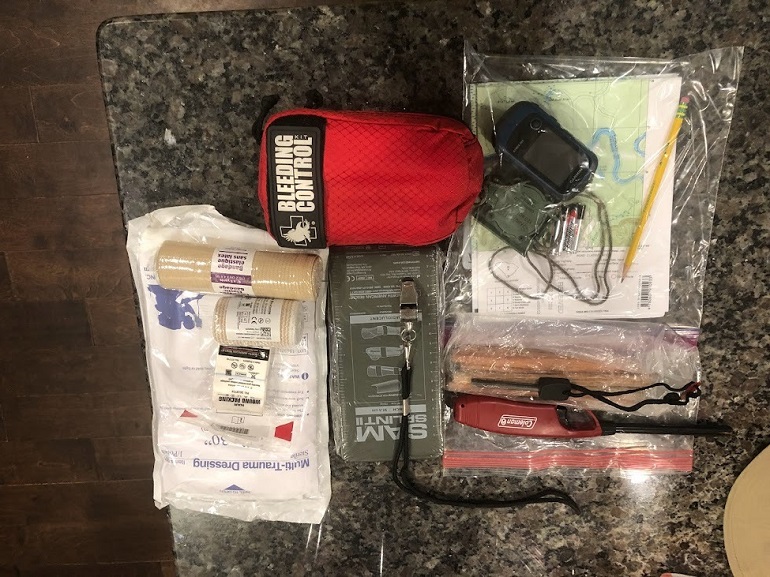 Features
Battery Life: Twenty-five hours
Screen Size: Two point two inches
Best Feature: Eight gigabytes of internal memory
Weight: Four point ninety-six ounces
Interface: Buttons and screen
Pros
Despite having a large internal memory, this GPS device comes with a micro sd card slot.
Has both GPS and GLONASS satellites that you can rely on for detailed maps.
Already comes with preloaded routes and trails that you can cycle and hike through.
Cons
A small device that is difficult for older skiers to operate.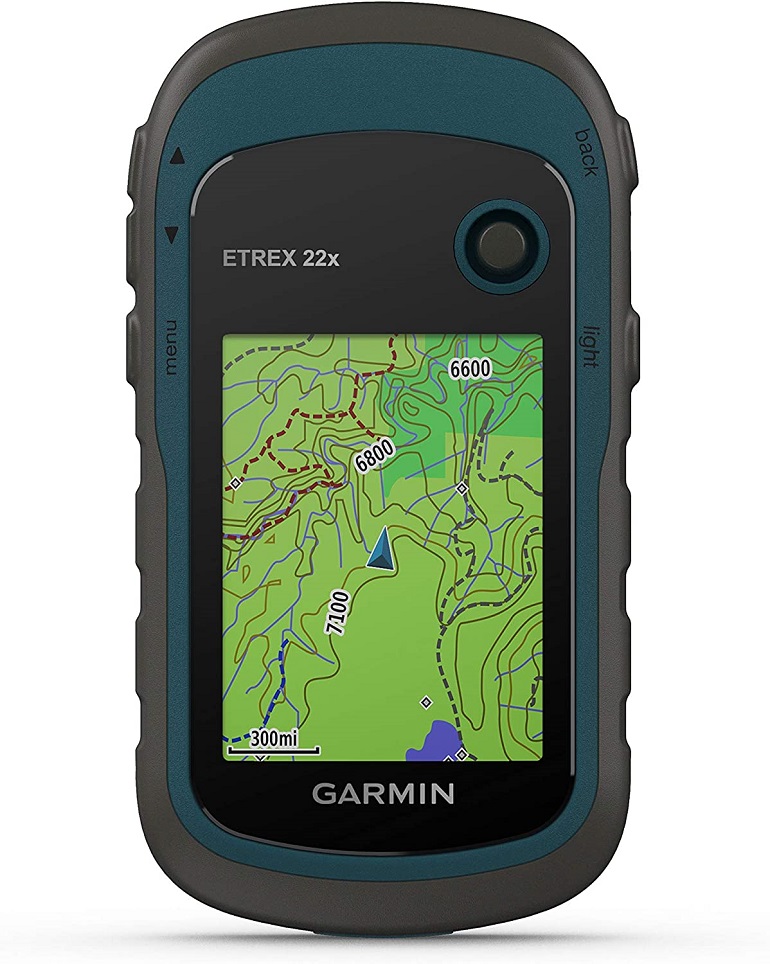 Garmin eTrex
The price of "Garmin eTrex" varies, so check the latest price at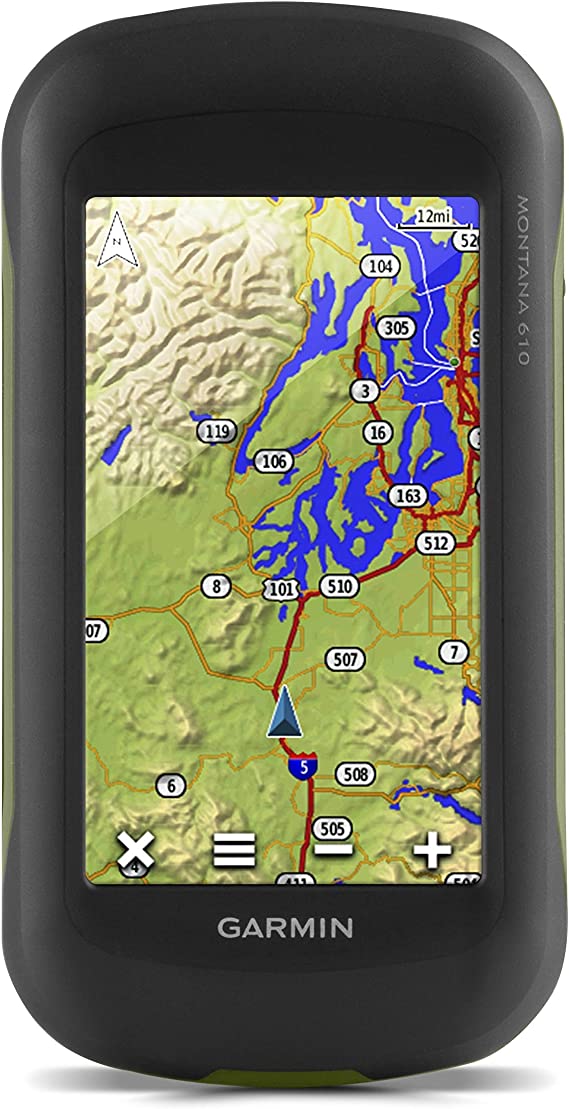 When it comes to luxury options that do it all, Montana is our number one pick. Besides having all the fancy bells and whistles that you would demand at such a high price point, there is a lot of convenience to this design.
The touchscreen is glove-friendly, no more frozen digits for you! Keep your puppies warm and easily operate the four-inch display while doing so. Unlike our previous entry, Montana knows how to take care of itself and only weighs ten ounces.
This GPS is powered by double A batteries and is compatible with any custom maps you may want to load into it. Whatever you want, is on offer in the Montana GPS.
Features
Battery Life: Sixteen hours
Screen Size: Four inches
Best Feature: Glove-friendly touchscreen
Weight: Ten ounces
Interface: Touch-screen
Pros
Can use double A batteries in the device for an extra six hours of battery life.
Is compatible with custom maps, perfect for creating your own waypoints.
Comes with a one-year subscription to Bird's Eye satellite imagery.
Cons
If you are on a budget, then you won't be able to afford this fantastic Garmin Montana GPS device.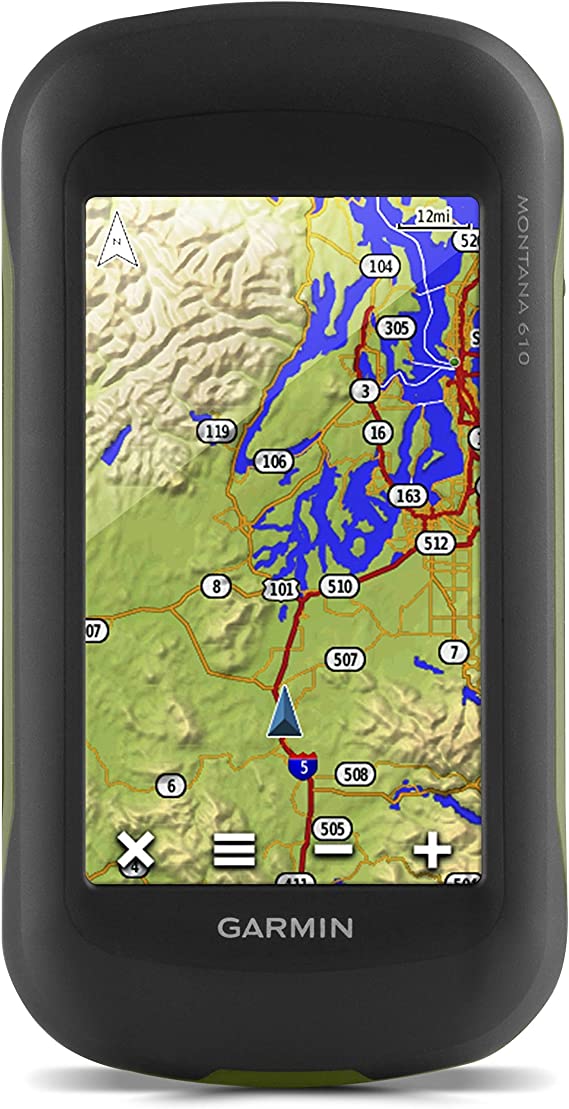 Garmin Montana 610
The price of "Garmin Montana 610 " varies, so check the latest price at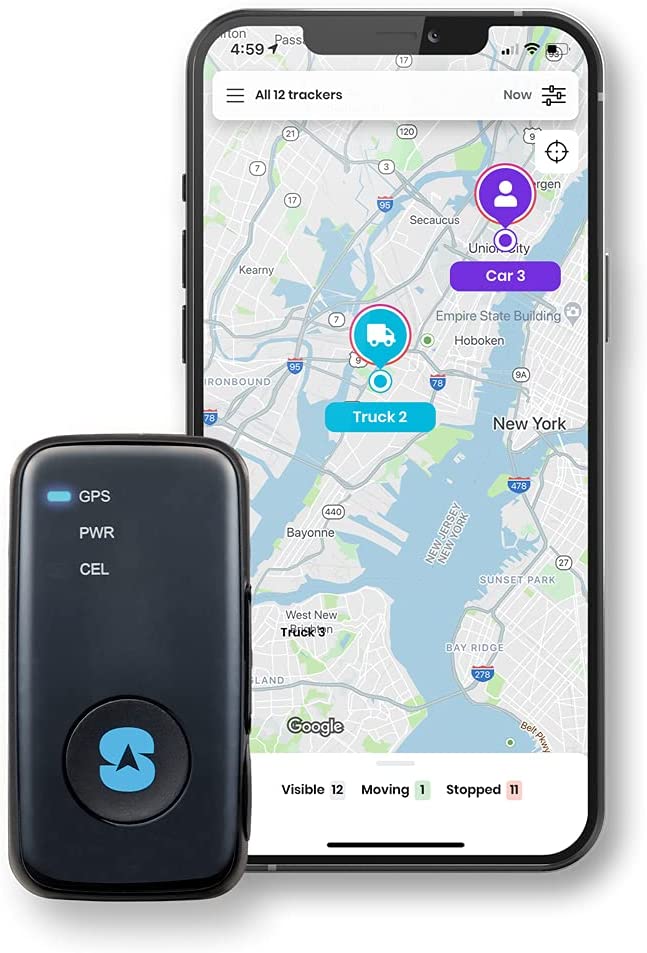 Sometimes you don't want to be offered the whole world in your hands. Simple tools can often get the job done and at a fraction of the price of their competitors. The Spytec Gl300 is one of these such devices.
It isn't necessarily a GPS system but rather a tracking device. You hook it up to your phone and then track the device through the app. When it comes to battery life, this tracker can last for several days without worry.
This is a great safety device to have. Set it up on the phone of a loved one and keep an eye on them as they move around. It's got no screen but is user-friendly and easy to use, thanks to the app.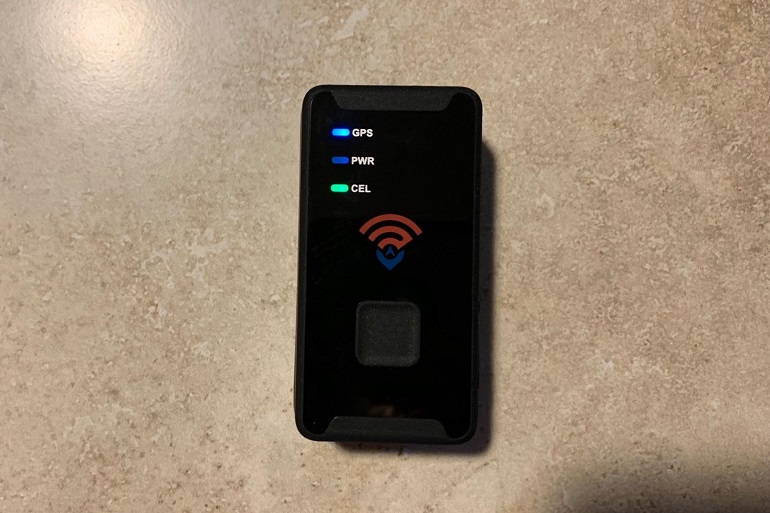 Features
Battery Life: Multiple days
Screen Size: No screen
Best Feature: Seven to ten days of battery life
Weight: Five point six ounces
Interface: Operated through an app
Pros
An awesome GPS device that is available at an extremely low price.
This is an incredibly fast GPS tracker that is controlled through an app.
Comes with a time machine feature that lets you visualize the history of anything you tracked.
Cons
You need your mobile phone to properly operate the device.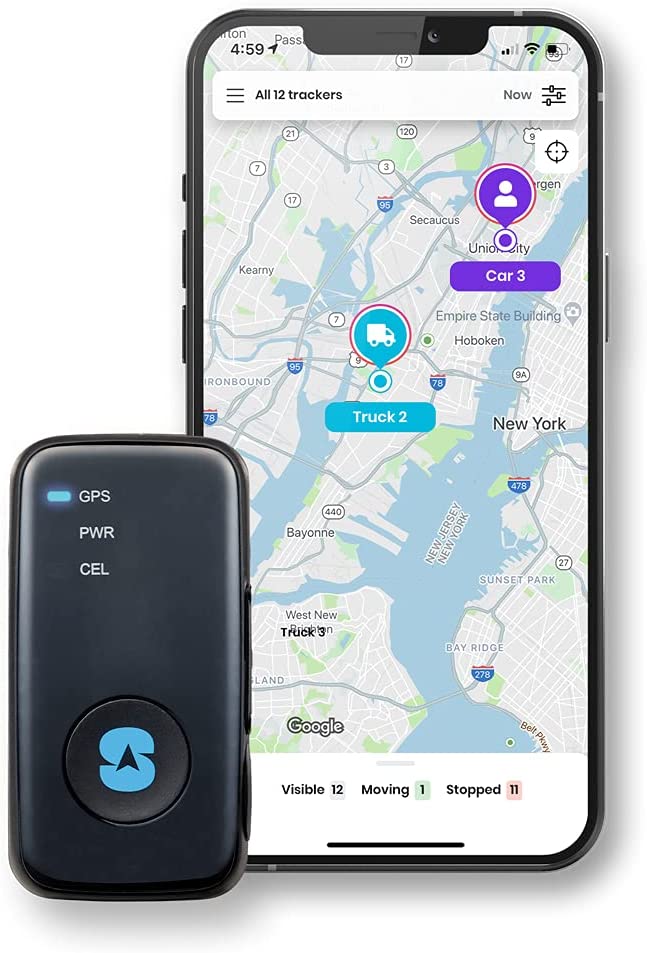 Spytec GL300
The price of "Spytec GL300" varies, so check the latest price at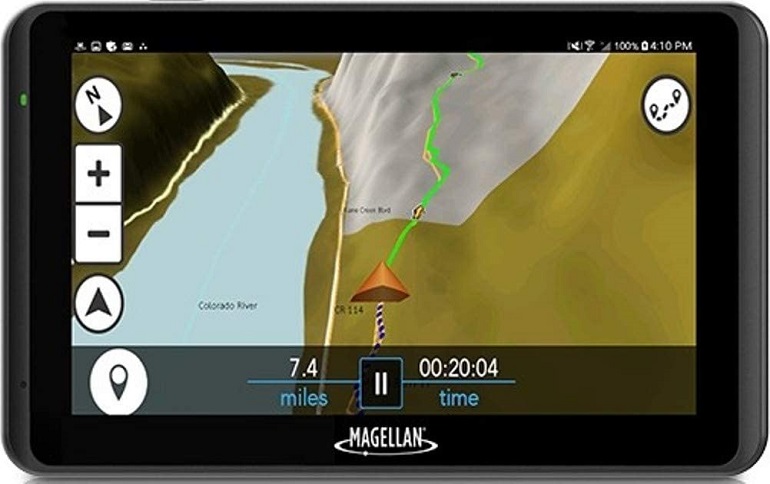 Magellan the great explorer. You too can chart the unknown with the help of the Magellan Offroad Navigator. This GPS has the largest screen on the list, sitting at around five inches. It comes preloaded with maps for the United States and Canada.
Straight out of the box, you can head out and find adventure without having to wait for anything to download or update. While it does weigh one pound, it is by no means the heaviest device we have come across.
The navigation system is detailed, almost annoyingly so, with turn-by-turn directions and instructions. It comes with a mounting kit to set up on your dashboard. The only thing you have to worry about now is not getting distracted by the screen as you drive.
Set your destination, to Impel Down or Raftel for example, and get going!
Features
Battery Life: Depends on the batteries used
Screen Size: Five inches
Best Feature: Preloaded maps of the US and Canada
Weight: One pound
Interface: Touch-screen
Pros
Comes straight out of the box with easy access to preloaded maps.
Turn-by-turn trail and street navigation system.
You mount it onto your dashboard, making it easy to navigate.
Cons
You'll have to be careful when snowmobiling not to get distracted by the screen.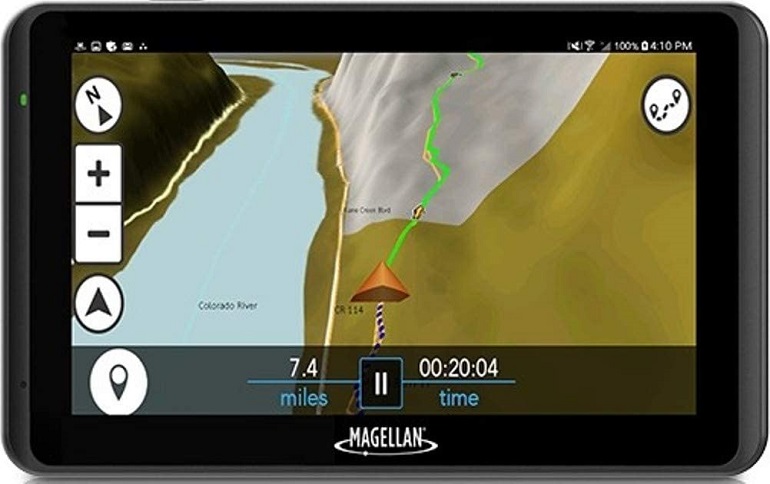 Magellan TR5 Offroad Navigator
The price of "Magellan TR5 Offroad Navigator " varies, so check the latest price at
What You Need To Know Before Buying a Snowmobile GPS
Snowmobiling can be a lot of fun, and with the best GPS for snowmobiling, it also becomes a safe activity to partake in. However, not every GPS unit makes for a great device. There is more to these gadgets than media controls and AA batteries.
Below I'll break down what your best snowmobile GPS systems should have and what you should consider before purchasing one.
Length of Battery Life
The battery life of your GPS device is incredibly important. Sure, this isn't much of an issue if you have the Trail tech voyager pro, which is hooked up directly to your vehicle, but what if you are using a handheld GPS unit?
You don't want to be in the middle of nowhere only to have your device die on you before you can find your way back onto a trail. For a long battery life, you can trust the Garmin Etrex and the Garmin Montana.
Surprisingly, there are many factors that come into play when attempting to pick the right device based on battery life. A device with an incredibly large screen will give you great detailed maps, but your battery will be drained quicker than if you had opted for a two-inch screen.
One last thing to note is whether your device uses batteries or is rechargeable. A rechargeable device can't be charged in the wilderness, but batteries can easily be swapped out. Bringing a small packet of spare batteries is very easy and completely within the realms of possibility.
How User-Friendly Is It?
What is the point of having a laundry list of features and things that your device can do if the average user can't even access them? Being user-friendly can be split into two different sections.
The first is the ease with which your device can be operated, and the second is the ease with which a user can access all of the features within said device.
Interface
Will your GPS of choice have a touchscreen, or will it have buttons that'll help you find your way? A touchscreen is convenient but keep in mind that if you have to take off your fit-over ski gloves to operate it, then it won't feel as such.
Make sure that the screen is glove-friendly. If you opt for buttons, then you will need to keep a close eye on the size and spacing of said buttons. Small buttons that are bunched together are a nightmare to operate. You'll want either big or evenly-spaced buttons.
Features
You need to make sure that it is easy to access all of the features that your device has to offer. No hidden folders or options that take you twenty minutes to locate. Any device that has a clear and readable menu, that'll let you know what you can do and how to do it will be suitable for the task.
Durability & Stability of GPS Devices
Both the Trail tech voyager pro and the Trail tech voyager are durable GPS devices, but nothing can get more heavy-duty than the Spytec GL300. It doesn't have a screen, and so that is one less piece that you have to worry about shattering or breaking.
The durability of a device only grows in importance if the device is handheld or can be moved around. A snowmobile GPS that is supposed to stay attached to your vehicle or connected to its battery will take fewer tumbles than one that can be moved around or that will be jostling in your pocket.
Still, these kinds of vehicle-connected devices will have to be durable enough to handle cold weather and other extreme weather conditions. More so than a handheld GPS that can safely sit inside of your pocket.
Those are the major factors that you'll have to keep in mind when it comes to durability and stability. Weather protection and impact resistance. Don't worry, any good snowmobile GPS will have these attributes among its key features.
Compatibility of GPS Systems
It may be last on this list, but by no means does this position equate to irrelevance. If your device isn't compatible with either your region, mobile phone, or you can not attach it to your snowmobile, then you are going to have a problem.
The worst-case scenario is one in which your device can't load up any maps or routes for your area. Talk about a waste of money.
Fortunately, with constant software updates and snowmobiles powered by all kinds of new tech, syncing up your GPS systems or being able to download the necessary maps shouldn't be an issue at all.
FAQ
What Is the Best Gps for Snowmobiling?
Our recommended option for the best GPS for snowmobiling would be the Garmin Montana 680t. This is because this snowmobile GPS device comes with a long battery life and a camera that takes geotagged pictures.
Not to mention that it is touchscreen compatible and can even be wrist-mounted.
Where Is the Best Snowmobiling?
The best place for snowmobiling depends entirely on where in the world you are located. A few things that should be commonplace no matter what location you are snowmobiling in are a healthy amount of snow and an area without constant changes in altitude.
You can snowmobile on grass, but what is the point of that? Make sure that there is at least five to seven inches of snow on the ground. Be on the lookout for cliffs and sudden drops. Snowmobiling across flat expanses is better and safer for you.
My Final Thoughts
What are you going with? Is it the Garmin Montana 680t and the awesome built-in camera that it comes with? I mean, it would be pretty cool to be able to take high-resolution photos with the device.
Perhaps you're considering something that is water-resistant? It doesn't matter what you end up going with, just as long as you have one of the quality GPS units listed above to help you track where you are going.
This is more than just an issue of convenience. A snowmobile GPS device can be the difference between getting caught out in some really bad weather and finding your way home to your loved ones again.