Let's face it y'all! Choosing your ski gear is, at times, tougher than finding a needle in a box of pins. That was the case for me, at least, as the usual ski boot style available in the markets didn't accommodate my broad feet and thick ankles.
It is rare and hard to find & choose a ski boot that fits my foot girth perfectly and is just right for my toes and shin. It's always one and not the other, I tell you!
That is probably why I took the plunge with the Dalbello Panterra 120 ID boot because…hey, if leading manufacturers with the fanciest models couldn't fit me right, then what's the harm in trying something new with eyes closed, right?
Little did I know just how good this would be for me. Do you wanna own the Dalbello Panterra but need to hear someone's input first? Wait no more! Here's my experience.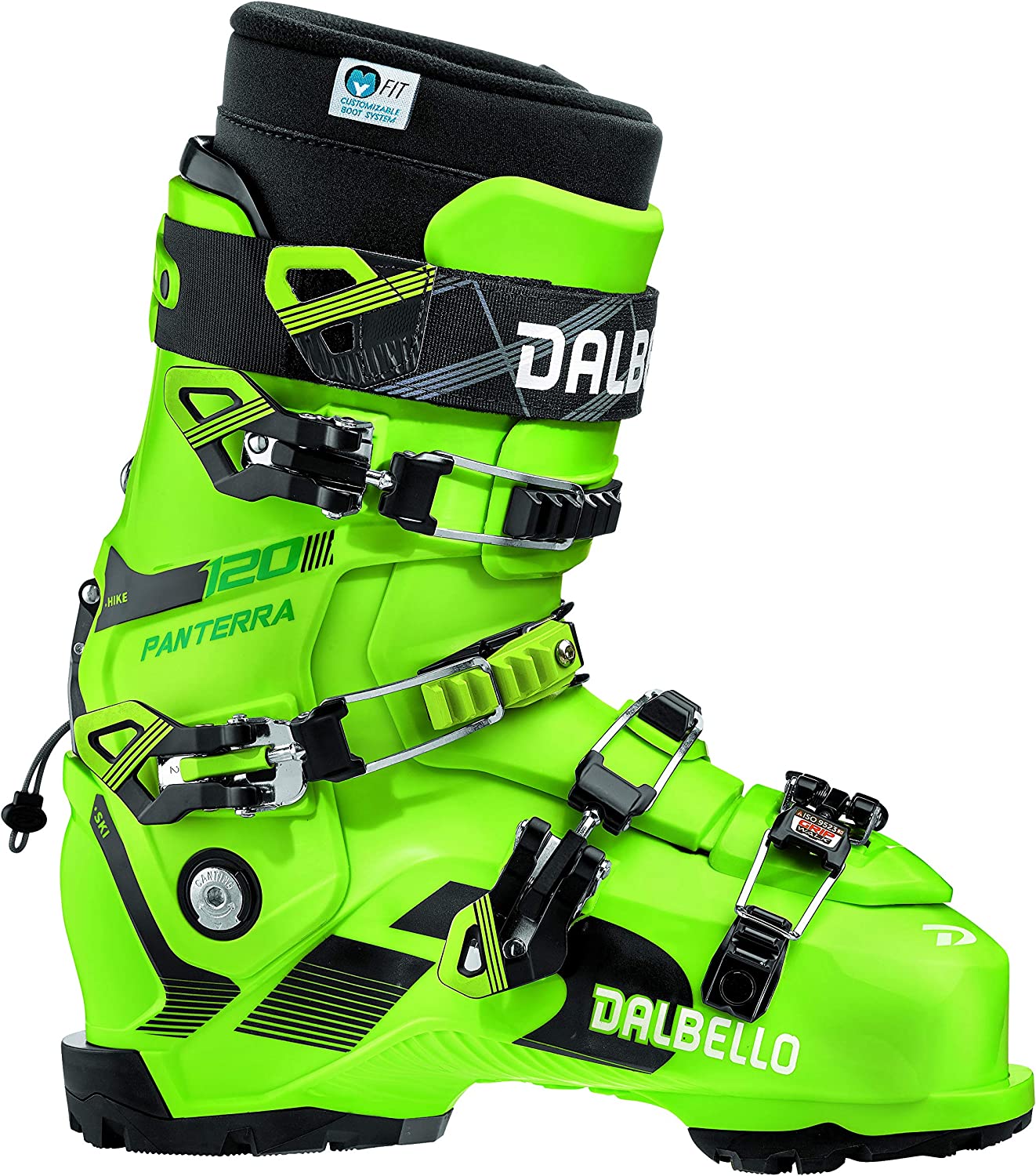 Dalbello Panterra 120
The Price of "Dalbello Panterra 120" varies, so check the latest price at
Why I Chose This Gear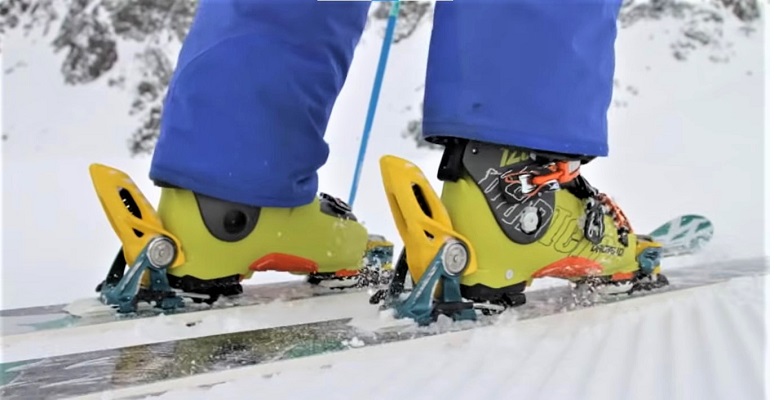 I'm awfully fond of a lightweight ski boot! There's just something about knowing that something weighs less but still gets the job done just as efficiently as something twice as heavier.
That is probably why I chose the Dalbello Panterra 120 ID boot…to experiment and find out what it's like to go for the heavyweight ones.
I wasn't expecting much, to be very frank, but I was really knocked out of my (lighter) boots when I looked up its specifications.
Firstly, the gripwalk soles and adjustable ramp angle features were the first things I noticed. Not just that, but the adjustable, easy-to-use VFF buckle for quick pull-on-and-off wear was another reason why I decided actually to make the purchase.
I had fun playing with the adjustments to find my sweet spot in the boots. Together, they make an awesome boot with significant stiffness to accomplish great performance.
Efficiency Evaluation
Below are some packed features that impact the efficiency of the boots and give you the confidence you need.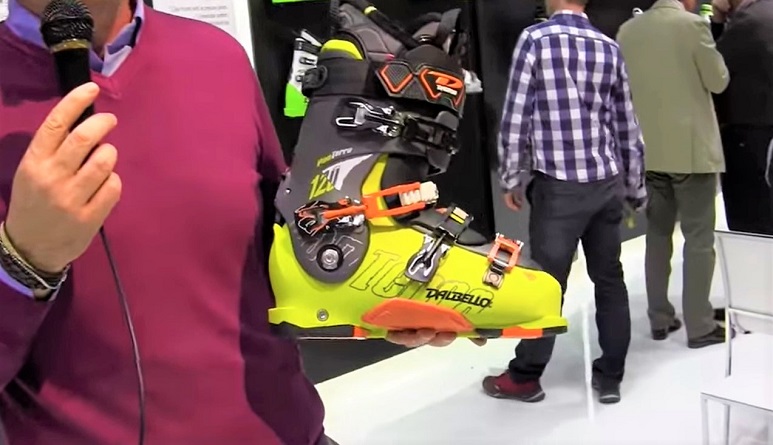 The Gist
The Dalbello Panterra 120 ID is known in the market as those big burly ski boots fit for equally sturdy and muscular skiers with naturally thicker ankles and feet with a larger width.
However, I noted a slight sluggishness in the boot's performance when exerting effort through my legs to change direction or turn.
Although these ski boots are a perfect fit for someone with Godzilla feet like me, the bulky body of the shoe reduces sensitivity to the feel of the snow and the skis. That took me some getting used to as it feels like navigating a remote control toy from behind a concrete wall.
Downhill Performance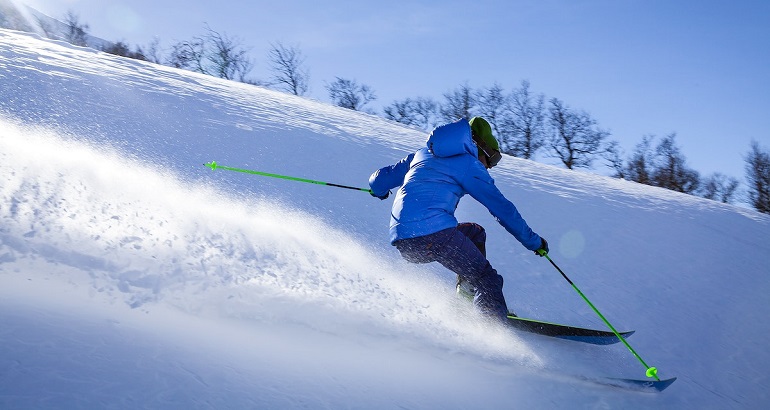 One of the many cool features of the Dalbello Panterra is that it's honestly quite easy to navigate and stay on a forward move with. These ski boots have an accurate flex rating compared to the other boots I have tried combing the trails with.
With downhill movement, there wasn't much strength or effort I needed to exert. Therefore, regardless of their bulkiness, the boots fair well thanks to the gravitational pull.
However, I will outwardly say that I misjudged the depth and type of snow I was headed for due to the thick sturdiness of the boots.
Comfort and Fit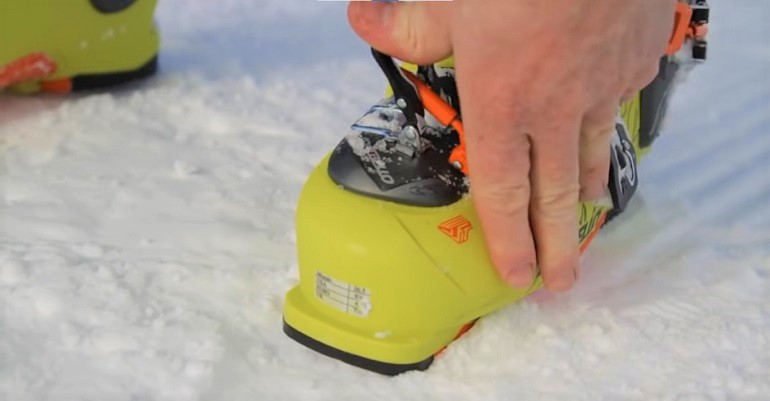 I personally found the Intuition liner on the Dalbello Panterra ski boots to be one of its cool features just because of how customizable it makes the boots.
This multifunctional Intuition liner is both comfortable and easy to slip into. It is quite soft and unlike other liners. I found it a huge help because I can only wear heat-molded boot fitters, and it accommodated that just fine.
Moreover, this Intuition liner can also fit a footbed for those looking for additional support and comfort. As much as I was inclined, I decided not to, as the boots already have a reduced sensitivity to the skis and snow.
For some expert skiers, the liner that overlaps on the shins could prove to be irksome and sometimes painful, but I didn't experience anything like that.
When speaking of the adjustability of the boot, a buckle at the front can widen or narrow the toe box area.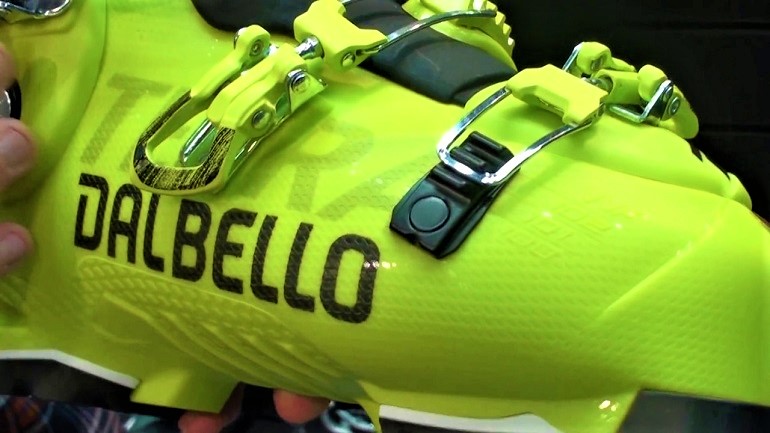 I was able to tighten it to the maximum for an optimum performance fit, but that's not my cup of tea as I'm more into leisure skiing. Nevertheless, the buckle can be relaxed as much as you want to allow for some breathability.
The shell material of the Dalbello Panterra 120 ID ski boots is thinner than the usual thickness I prefer for my boots; however, there is an advantage to that. The shell can flex slightly and pair with the floating tongue providing a fitting hug-like feel to the forefoot.
The Dalbello Panterra features another diagonal buckle that wraps across the ankle of the wearer. This is an amazing feature because it provides extra and targeted protection to the heel and ankles, increasing key performance.
However, I have to emphasize the importance of adjusting the accurate tightness of this specific strap on the ankle. Fasten it a tad bit too tight, and you could cut off blood circulation to your foot entirely!
Flex
The Dalbello Panterra boot has a 120 flex, so it didn't prove to be as tight as other boots that can have a flex rating going up to 130 and beyond.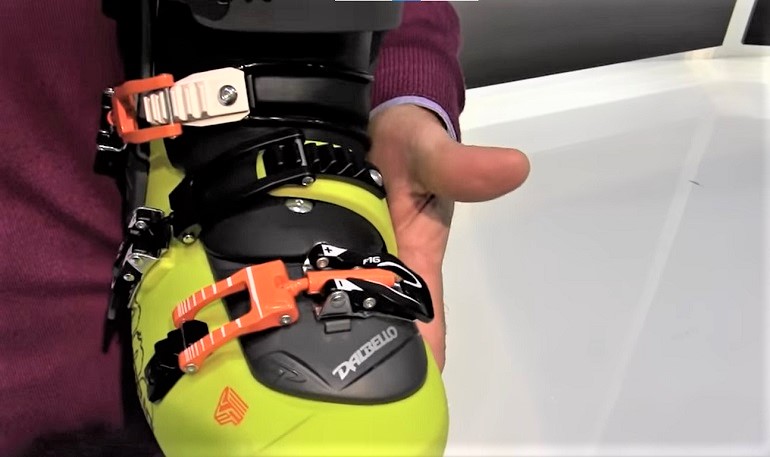 I found the boot's flex perfect during downhill rides, especially when making sharp turns, as it partially gives in to wherever my shins turn. This helps me to push down steep slopes and mountain slides without feeling a strain on my muscles or feeling the material dig into my legs.
Durability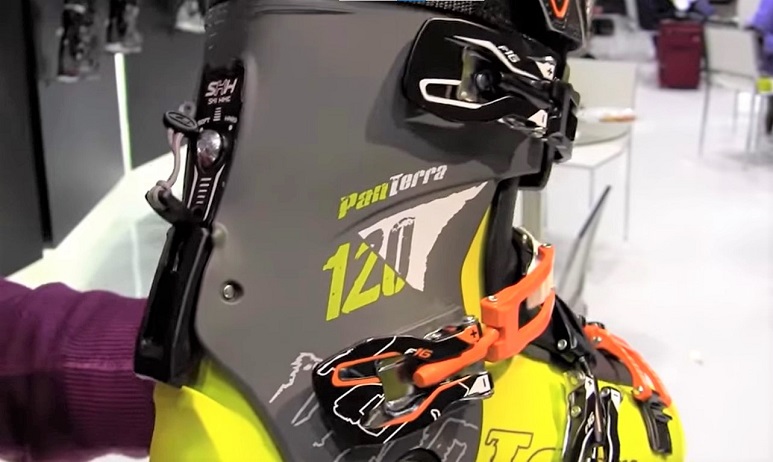 There is no question of the durability of the Panterra boot during ski mode, as the material used in its manufacturing is both high quality and sustainable in the long run.
However, during walk mode…that's when I can't guarantee anything. Of course, all advanced skiers always advise against going full walk mode in a ski boot. But it is still unavoidable no matter how hard you try. I know that because it's my worst habit.
However, every other boot is susceptible to damage and a reduced lifespan in walk mode. But the Panterra boot specifically holds a different level of vulnerability as there is a single layer of plastic that separates your foot from any surface you're treading on.
Moreover, indulging in prolonged hiking activity in this boot on stairs or rocky surfaces could directly disintegrate the rubber instep.
With a worn-down midsole, your foot won't enjoy adequate support and comfort during ski mode. So do your best to avoid hike mode when wearing this boot.
Weight
I would say that this boot is a bit on the heavier side, but it is not much noticeable due to the overall thick structure of the boot. Moreover, when wearing the boot, you can't tell that its weight is substantial because, as I said, it sort of blends into the vibe.
Everything about its weight feels just right.
Warmth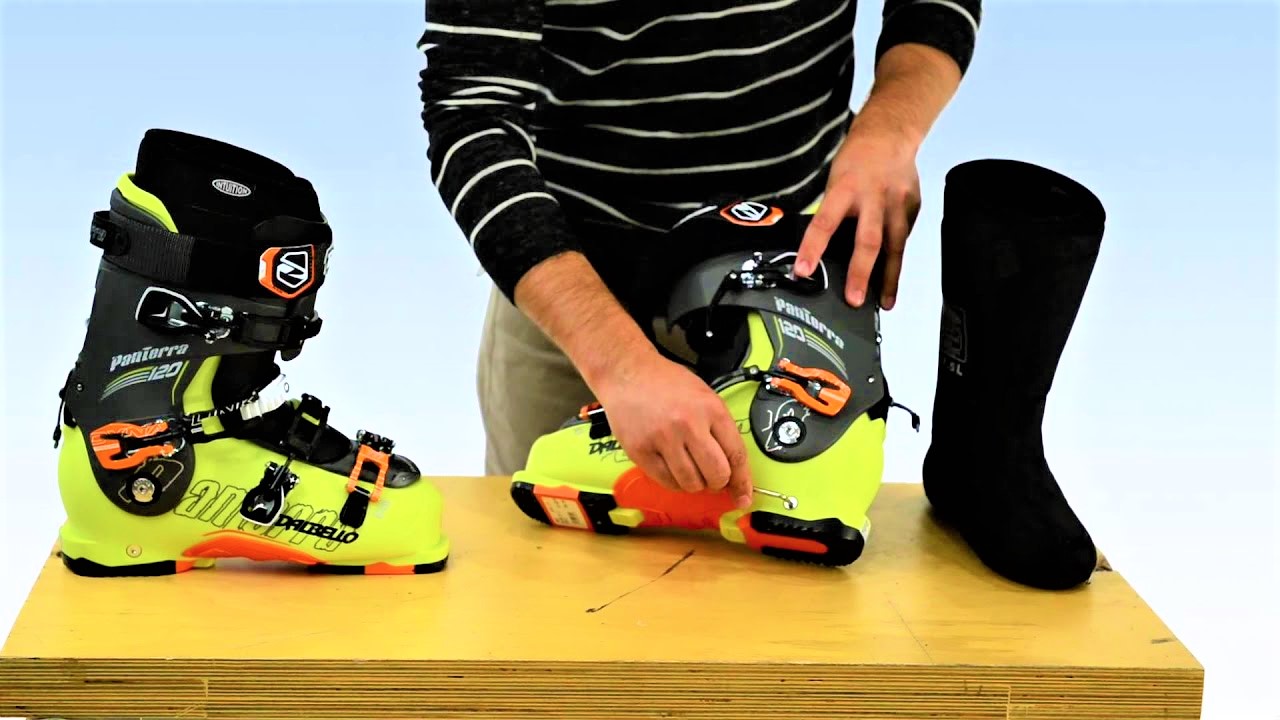 How warm you can get in this boot depends on several factors, like how tight you adjust the buckle and straps on the boot. Not just that but the space and room available for your foot inside also matters.
With the Panterra boot, primarily, there isn't much space vacant after I fit my foot in it. Therefore, its close fit does keep the feet a tad less warm compared to other ski boots. Not just that, but reduced blood circulation down there can also lead to a cold sole! (pun intended)
So I suggest double-checking just how tight you adjust the buckles on your boot.
Feature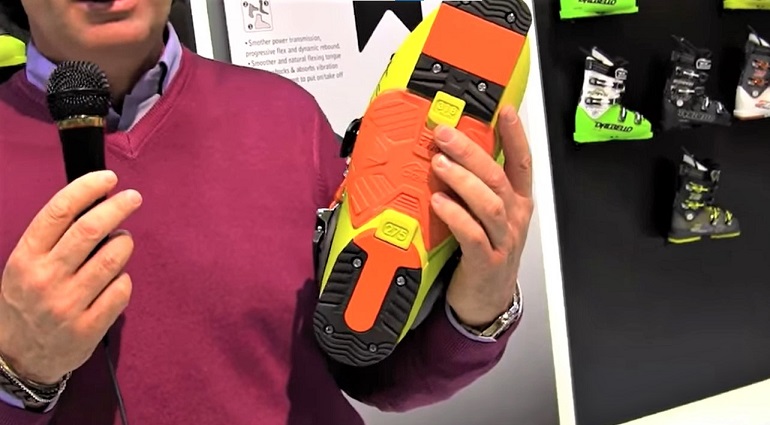 A special feature of the Panterra 120 boot that truly gives you its price worth is the VVF (Variable Volume Fit) buckle. Dalbello claims that once you set the fitting of the VVF buckle, you don't have to time and time again adjust and readjust the fitting when you're putting on or taking off the boot.
I could easily pull the boot off my foot with the buckle still fastened at the same tightness I had adjusted it on when I wore the boot.
Yet another notable feature about the Panterra 120 is the upgrade model of this collection that can be obtained at a mere additional hundred bucks.
The upgrade comes with a premium-grade Intuition I.D liner. However, I didn't view it as necessary as the 120 model itself (without the upgrade) comes with a great fit and outstanding support.
Value
From a professional and personal perspective, this boot gives you a good long run for your money. It is open to customization and gives the best fit in accordance with your feet and comfort.
Not just that, but the fact that you can make your own customizations to it means you can extend its lifespan and increase its advantages.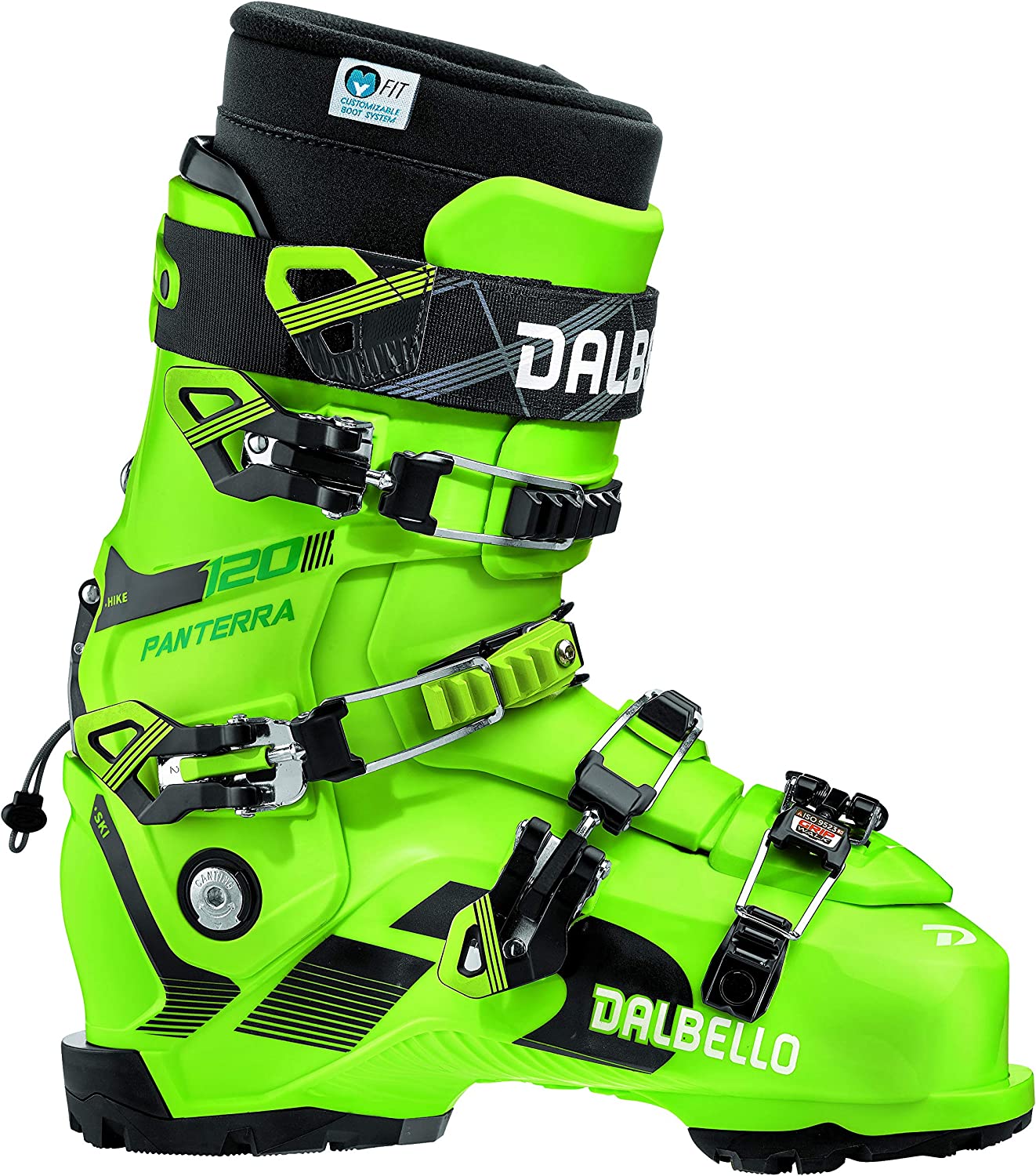 Dalbello Panterra 120
The Price of "Dalbello Panterra 120" varies, so check the latest price at
Best Application
Although I am more inclined towards leisure skiing, and the boot adapted well to my style, it is known to be best suited for inbound skiers who are expert and advanced in their tricks and style.
Favorite Moment With This Gear
I have a shining memory of hitting the backcountry trails with this boot in January last year. Although a whole blizzard blew my way, navigating the powder snow with the Dalbello boot was super easy.
My previous trip with a lightweight Tecnica Cochise boot wasn't half as enjoyable because, with the Dalbello, you truly feel its presence, weight, strength, and smooth ability to tailor your trip in perfect accordance with what you're going for.
However, I have to note down the most distinct and pleasurable moment of my backcountry trip: gliding downhill after making the toughest uphill climb. If there's one thing, these boots are absolutely amazing at…it's downhill performance
Conclusion
If you're looking for a final verdict…I'd rate this ski boot a 9/10 with an entire point just for how much detail is given to the minor aspects like buckles, the cuff, the liner, and adjustability.
Many may look at how many added features are included with the boot, but I think too many features are overkill and what's more important is the range of functionality of the basic features available, so I totally recommend these boots.
And the Dalbello provides a simple set of specifications (nothing too fancy), but the way they work for you is what truly takes the cake! They are also a good bang for the buck.