Overview
Experienced skiers who have been to their fair share of different resorts can vouch for the fact that ski lifts are both incredibly high maintenance and also expensive.
The first time I rode one, I spent the next half hour just wondering and marveling at how we as human beings used to start fires with stones and now we zoom over mountains on heated chairs suspended in mid-air.
It truly makes you think, doesn't it?
Well, if you've ever found yourself wondering just how much does a ski lift cost, I got all the answers for you.
PS: The term 'million dollars' is thrown around a lot in this discussion. Get used to it!
Building a Ski Lift
If you wonder how do ski lifts work, first let's talk about how they're built and installed. The finished result of a fully functional ski lift sure is a wonder to look at. But when you actually look into the little detail on how exactly these lifts are built…it gets a lot more complicated than it looks.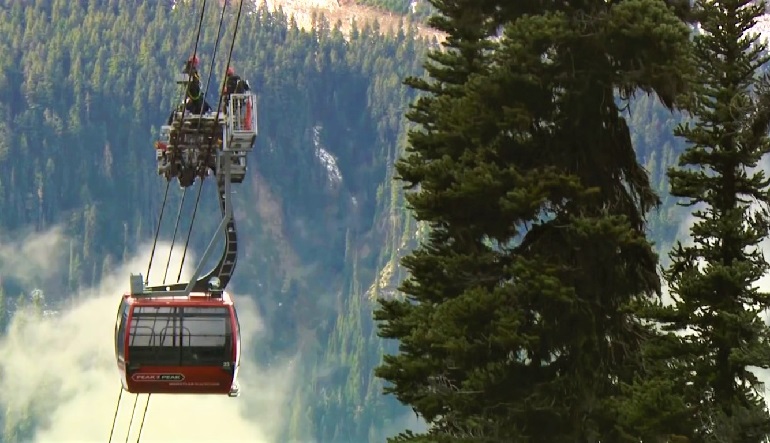 Because ski lifts are located at such high locations and sites at ski resorts, no working human can operate and work on such levels. Therefore helicopters are used to install the cables, towers, and chairlift stations.
There's a lot of strength and power that goes into the very framework of a ski lift as not only is it manufactured to withstand the freezing winter temperature but also the high winds as well as the 250 people who ride it all at once.
That is also a major reason ski resort installation costs skyrocket. It's more than just metal and steel…it is the dedication to the finest of details, ensuring high safety measures, and more than anything, accurate and apt engineers must be utilized.
The requirement for such standards becomes a lot direr when the ski lifts operate with complicated precision (like ones that have mid-stations or unhookable chairs).
All in all, the building of ski lifts is what costs the most. Regardless of how small those ski lifts are or if they accommodate the least amount of people…the same technology and precision is required for all of them.
Planning Stage
The process of building and installing ski lifts has a certain art to it. It's different than erecting a Ferris wheel or a joyride at a carnival. And most of this planning plays an integral role in determining just how much does a ski lift cost.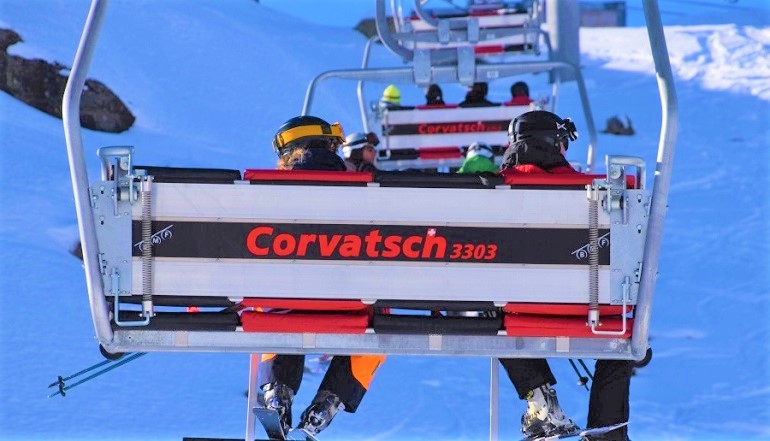 The process starts off with a lot of planning and sightseeing. First, a helicopter will roam the terrain and assess its functionality (easy access) to be used as a part of the resort.
Designers, architects, and engineers are usually present during this process. They will later form a virtual model on a computer to analyze and determine the best optimum route the lift can take up the ski slopes and through the mountain.
This is where things can get a bit technical!
During the creation of this virtual model, lots of factors are taken into consideration. Points such as the general weather conditions of the area, the potential speed of the ski lifts, the number of towers needed to run the lift, and most importantly, the steepness of the mountain.
When the gradient of the mountain dips very suddenly and unexpectedly, that will require an additional tower upon a concrete base to be built in order to support the ski lift in its swift and uninterrupted journey to the other side.
Putting the Ski Lift In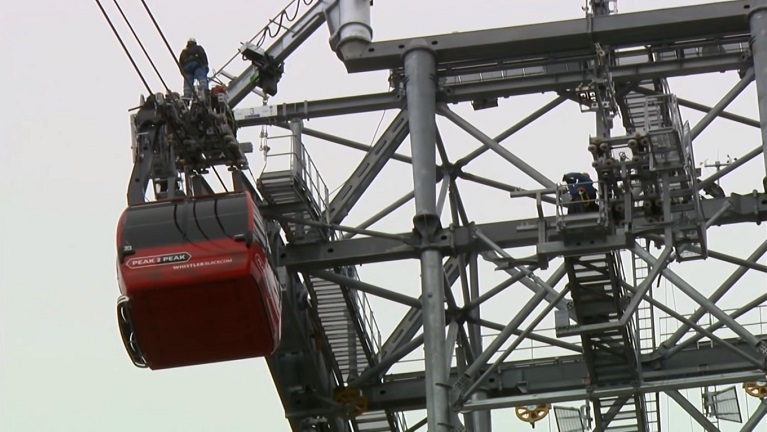 After the full virtual model has been created, now the engineers begin to create and manufacture the most expensive parts and different pieces of the lift to be installed.
Once those are ready at the manufacturer, they will be shipped by the construction companies to the ski resorts.
All of this process has to be finalized by the end of the summer so that when installation and assembly take place, it can finish just in time for the full swing of winter sports and activities.
The biggest part that probably everybody finds the most tricky and impossible to understand is how are the big towers installed.
Easy!
A strong and sturdy concrete base is first built on the terrain for every single tower to be erected. Then, after these bases have been established, a helicopter transports the towers (also called pylons) to be placed right atop these concrete masses.
But if you're worried about the towers just flying off with the wind…don't worry! They are bolted down.
After the towers are bolted to the concrete, the next step of installing the cables on top of the towers begins.
Setting up the Cable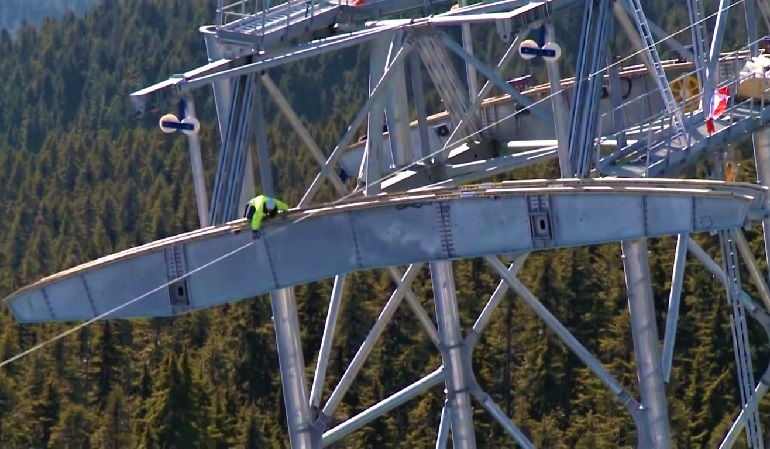 The bottom station as well as the top station is installed with big wheels that the cable is wound around and unravels whenever needed. However, each tower has a pulley that the cable is run through, and finally, both ends are attached together.
Finally, after the cables have been pulled through every wheel and pulley, the chairs are assembled and fixed at equally distributed distances to ensure balanced weight throughout.
How Much Does It Cost to Build and Install a Ski Lift?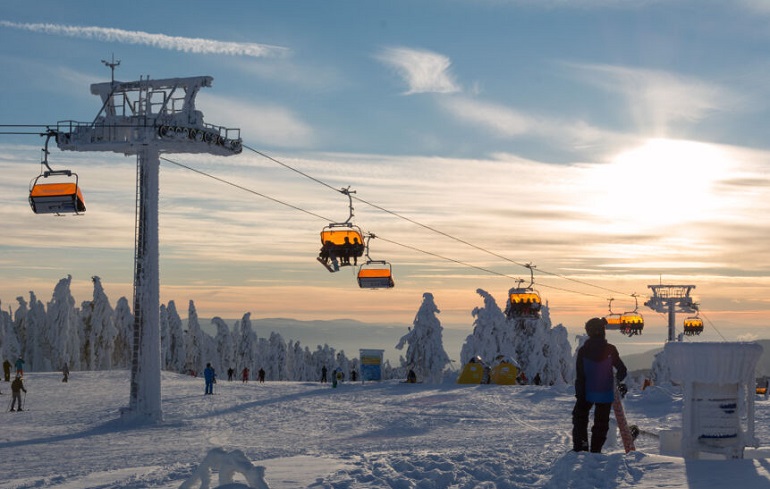 Regardless of how well a ski resort may be performing and its profits may as well be in the 6 digits…installation costs for a fully functional and reliable ski lift system are bound to be hella expensive.
Not just that, but there are different types of ski lifts, like double and triple quad ski lifts, which not only have twice and thrice the maintenance costs but also cost a ton more than a single ski lift cost.
It is reported that if a single ski lift costs about five million dollars for building and installation costs, then a quad ski lift would be no less than seven million dollars.
Most of the time, the length and size of the lift play an integral role in the ski lift cost, but nowadays, the manufacturer's reputation in the market also majorly impacts the total costs.
Not just that, but there are other numerous factors that impact how much does a ski lift cost, like the technology used to run it, the variation of the chairs, availability of Wi-Fi…etc.
For the sake of an example, let's analyze the cost of a Poma ski lift which is easily accessible and quite popular in a lot of European ski resorts.
Their Telemix ski lift, specifically, is a hybrid product composed of gondolas, cabins, and chairs and is also detachable. This variant is talked about a lot and used very frequently in the French Alps and New England resorts.
So as you can tell, it is a popular option!
In 2014, the Okemo Mountain Resort in Vermont, America, installed its Poma ski lift. And you won't ever believe the number they took it for. Eight million dollars! Yep, you heard that right! But, then again, you could say it was worth it, for the ski lift had two bubble chairs (the first in that region).
But that's not it!
In 2008, the Peak-2-Peak Gondola ski lift was incorporated between Whistler mountain and Blackcomb mountain.
You could say that it is one of the longest ski lifts in the Whistler Blackcomb ski resort, Canada, and that's exactly why it is the most expensive ski lift you'll ever hear about. It cost 51 million Canadian dollars.
With the fame of Blackcomb mountain reaching the stars after that installation, soon in 2014, the ski resort installed the Crystal Ridge Quad Chair Lift on Blackcomb Mountain for eighteen million dollars. And on Whistler Mountain, the Harmony 6 ski lift cost about the same amount.
As you can tell…most ski resorts invest a huge amount of cash in their ski lifts but given the success and popularity that ensues afterward…it pays off pretty well.
How Much Does It Cost to Run a Ski Lift?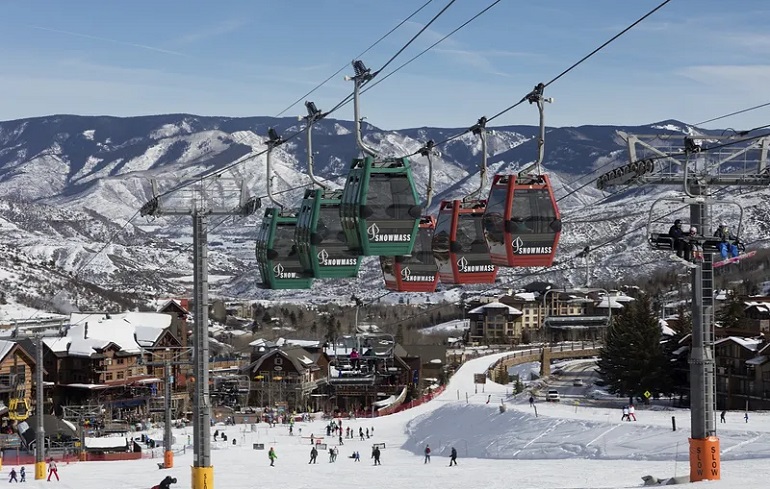 Well, so we've answered your burning question of how much does a ski lift cost. And it is pretty damn expensive! Well, can I interest you in the maintenance costs? Yea, don't let your imagination run wild with this one…it's not that insane! I guess…
There are no fixed costs that have been publicly published but estimates can get pretty close. For example, research on the ski lift operation costs at European ski resorts showed that almost 50% of their total income was invested in operation and maintenance costs.
However, this number differs with each resort. Therefore, it does not necessarily have to be the same case with every ski resort.
For instance, if we look at the Whistler Blackcomb 37 ski lift, that ski resort spends an estimate of about $5 million dollars per year on simply the ski lift operation costs. But, when you look at how much this resort makes in a year…it's more than triple that number.
Conclusion
Whether you're interested in opening your own ski resort in the future or are just a friendly inquisitive buddy…it does cost a heck ton of money. Whether it is a ski lift at the Big Sky Resort or any other small town, the expenses are bound to take a healthy big chunk out of the investors' pockets.
But that isn't to say that once these ski lifts are up and running, they don't drive in thousands and thousands in profits! An all-around-worthy investment, if you ask me!